Planet Hollywood will be reopening on May 20 at Disney Springs.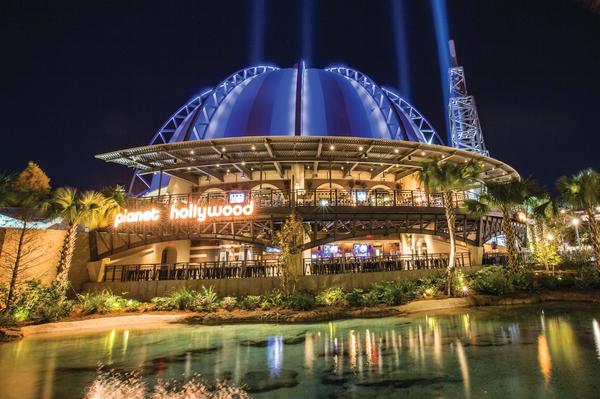 Hours will be 11:30 AM – 9:00 PM. As with all restaurants currently reopening as part of the now "full" Phase 1, all indoor seating is limited to 50% capacity. All other guests must be seated outdoors, with tables having at least 6 feet of space in between.
Restaurants reopening at Disney Springs on May 20 include Earl of Sandwich, Chicken Guy!, The Polite Pig, Wolfgang Puck Bar and Grill,  STK Orlando, and Wine Bar George, which recently released a set of health and safety guidelines the restaurant would be adhering to during the phased reopening. This includes the use of digital menus and hand washing/sanitizing stations for employees and guests. You can read all of the guidelines here.
Other kiosks and smaller shops reopening include Sunshine Churros, Joffrey's Coffee & Tea Company, YeSake, Erin McKenna's Bakery NYC, 4 Rivers Cantina Food Truck, and Haagen-Dazs.
Will you be heading to Disney Springs next week for the phased reopening? Let us know in the comments!