Smooth, creamy, balanced, the Guinness Baileys Shake that was served at the annual EPCOT International Food & Wine Festival is as indulgent as it sounds. Keep reading to learn how to make it at home!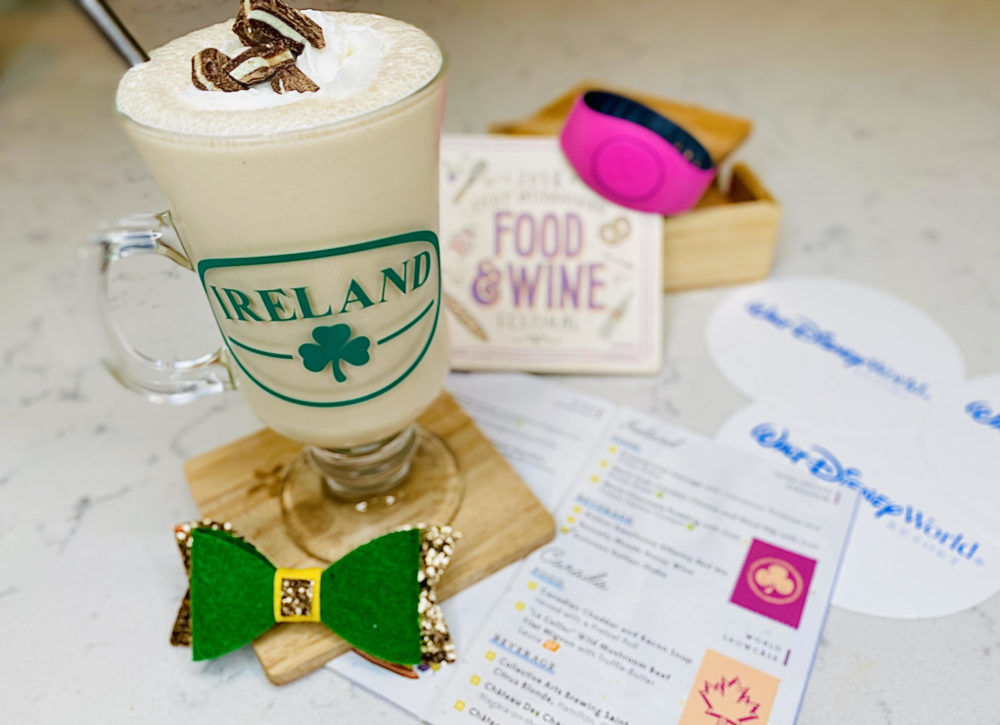 Baileys, Not As Irish As You Think
Baileys was invented in London in 1973 by a team of professionals hired to create a spirit that would become Ireland's next big export.
Regardless of its roots, more than 80 million bottles of Baileys are produced annually at the brand's Dublin facility and exported to 180 countries worldwide. Not to mention, it's delicious! So, who cares?
Guinness, On The Other Hand
Arthur Guinness started brewing ales in 1759 at the St. James's Gate Brewery, Dublin. And thank goodness he did. Because the rich taste and silky texture of the "black stuff" is in a class by itself.
Put 'Em Together And What Have You Got
The unique Guinness Baileys Shake marries malty sweetness and hoppy bitterness, as soft hints of exotic vanilla and Irish whiskey dance in a complex chocolate aroma. The deep crimson hue of roasted barley cascades through a steep wall of cream, making the complexity as satisfying as its mouthfeel. With notes of coffee, each sip presents a heavenly richness, resulting in a luxurious, velvety smooth taste sensation.
The beautiful blending of Bailey's and Guinness go together like a rainbow and a pot of gold. Only this treasure won't be so difficult to find.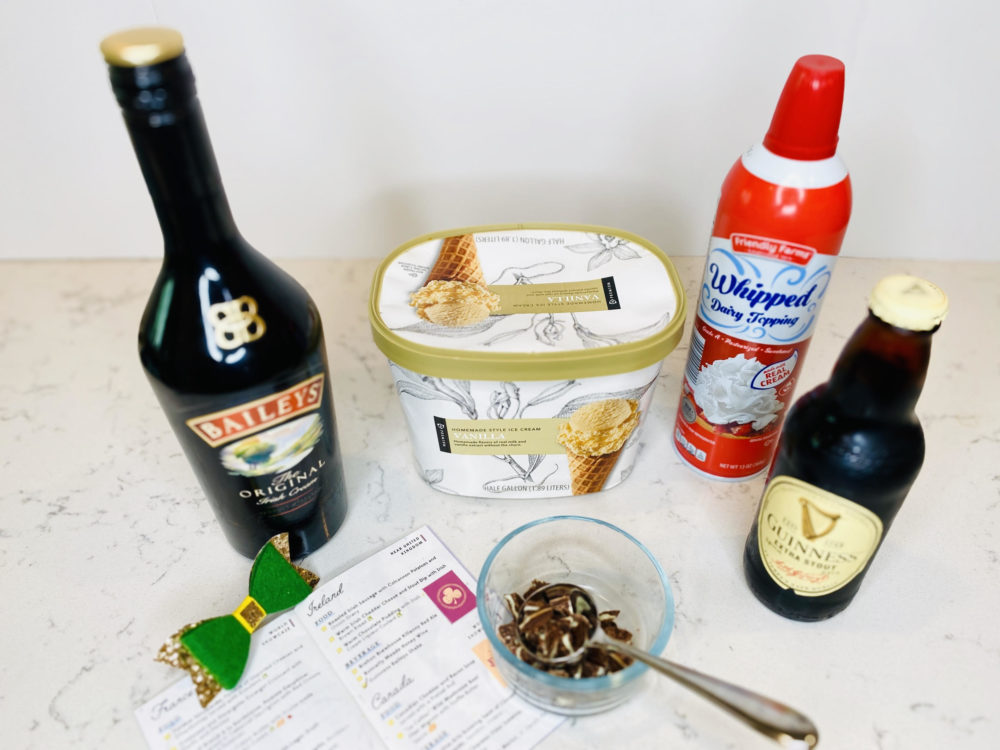 GUINNESS BAILEYS SHAKE AT EPCOT INTERNATIONAL FOOD AND WINE FESTIVAL – INGREDIENTS:
1 cup Guinness Extra Stout
3 scoops Vanilla Ice Cream
¼ cup Bailey's Original Irish Cream
Whipped Cream (garnish)
Andes Crème De Menthe thins, crushed (garnish)
SUGGESTED LISTENING WHILE PREPARING GUINNESS BAILEYS SHAKE AT EPCOT INTERNATIONAL FOOD AND WINE FESTIVAL:
GUINNESS BAILEYS SHAKE AT EPCOT INTERNATIONAL FOOD AND WINE FESTIVAL – PREPARATION:
Combine Guinness Extra Stout, Vanilla Ice Cream, Bailey's Original Irish Cream into an electric blender and blend until smooth.
Pour into glass.
Garnish shake with Whipped Cream and crushed Andes Crème De Menthe thins.
Sip & Savor
SUGGESTED READING WHILST SIPPING:
SUGGESTED DINING DECOR:
We hope you enjoyed our Guinness Baileys Shake from EPCOT International Food and Wine Festival. If you try recreating this recipe, be sure to share it on Twitter or Instagram and let us know by tagging us using @WDWNT. Have a recipe request? Let us know in the comments section below or email [email protected]
ADDITIONAL COPYCAT RECIPES FROM EPCOT: