Greetings from a beautiful, albeit warm, Disney Springs! We're checking out Walt Disney World's shopping and dining district to see all of the changes occurring on day 3 of the phased reopening. Let's get our temperatures checked and head on in.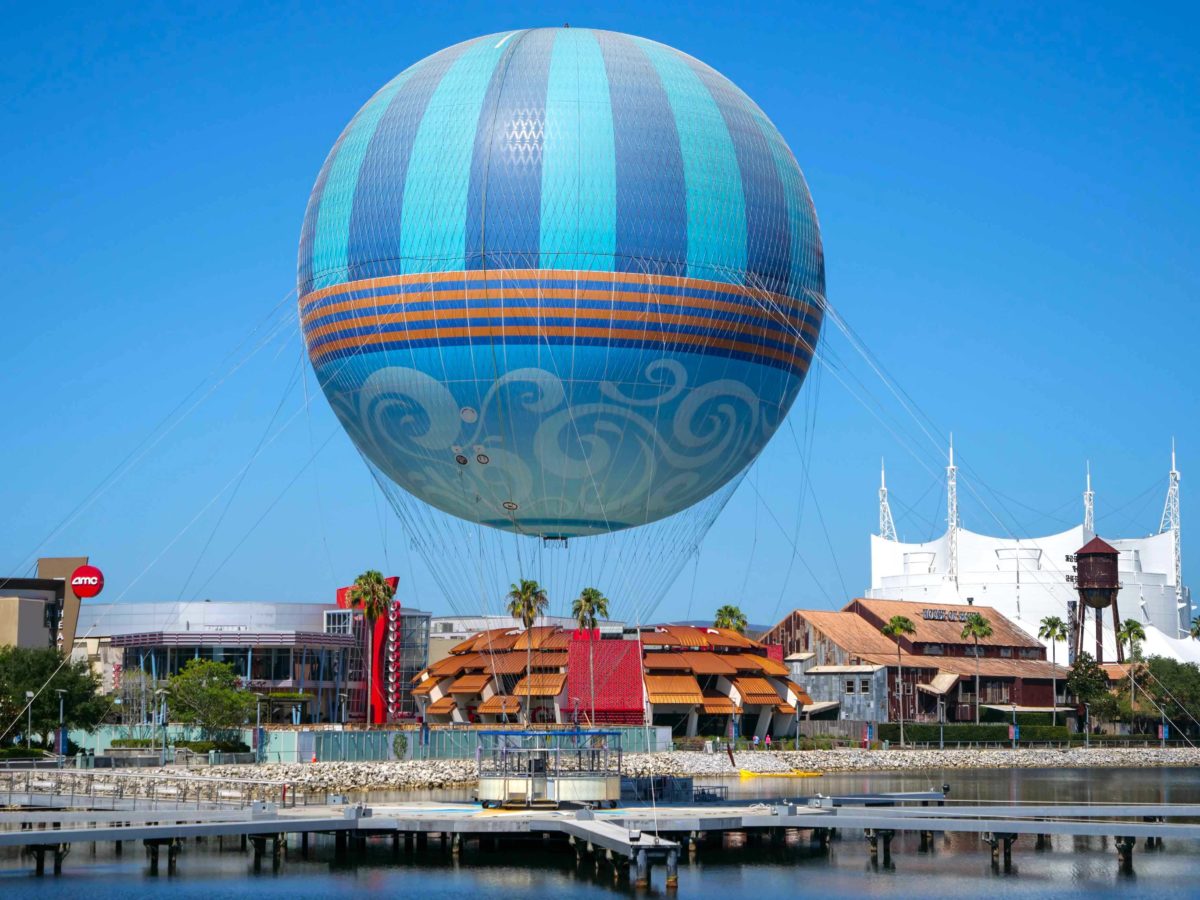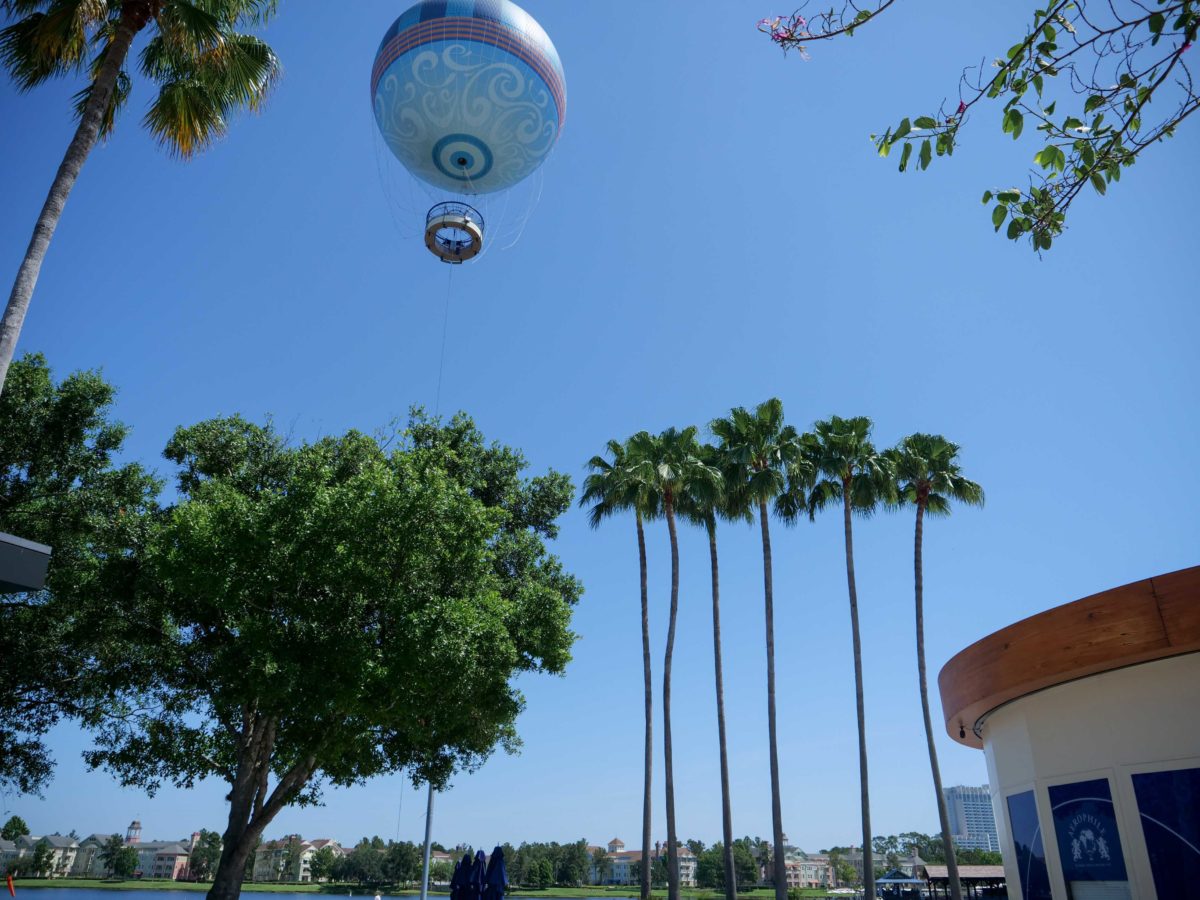 One of the most exciting changes we saw today was Aerophile once again takings guests into the sky above Disney Springs. The balloon had not initially reopened alongside the first wave of restaurants and retailers on the 20th.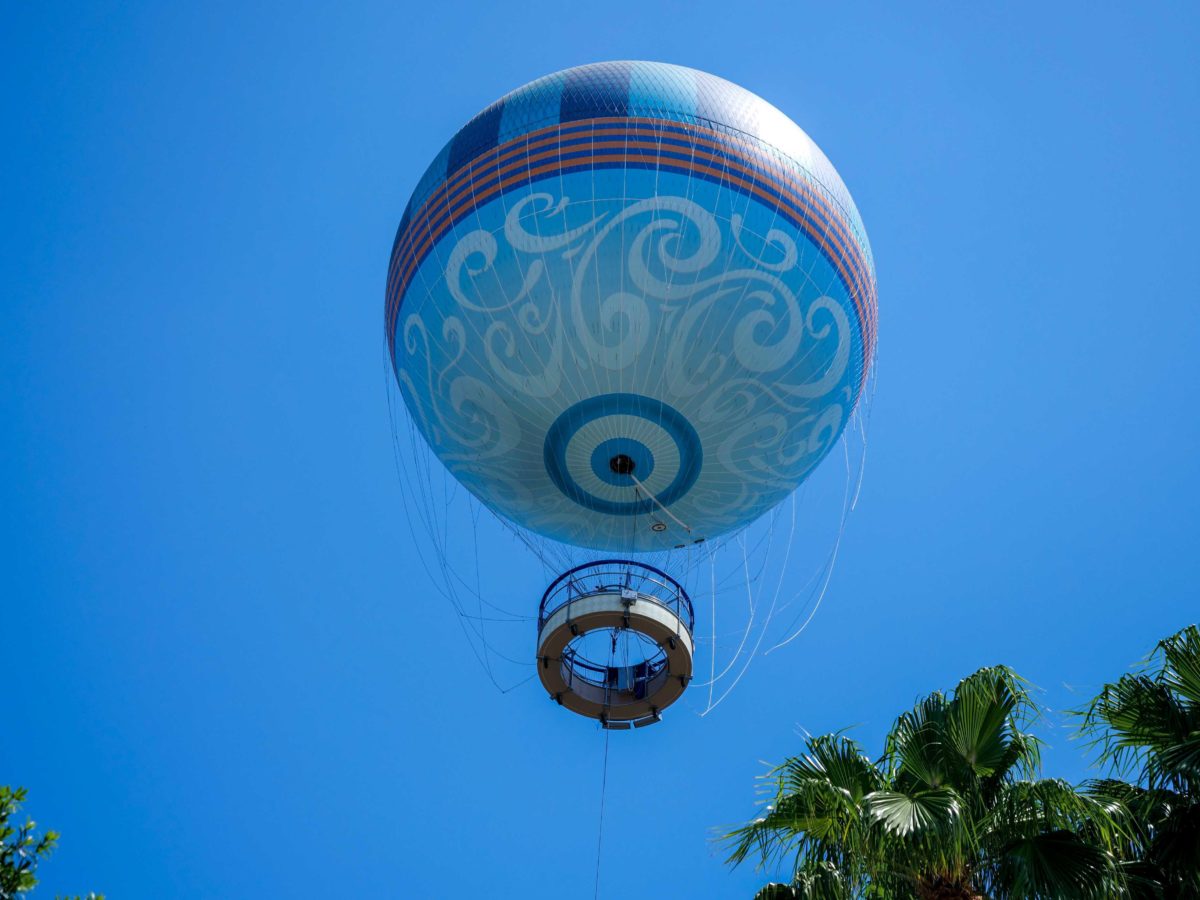 Aerophile has also implemented some changes related to COVID-19, such as social distancing on board.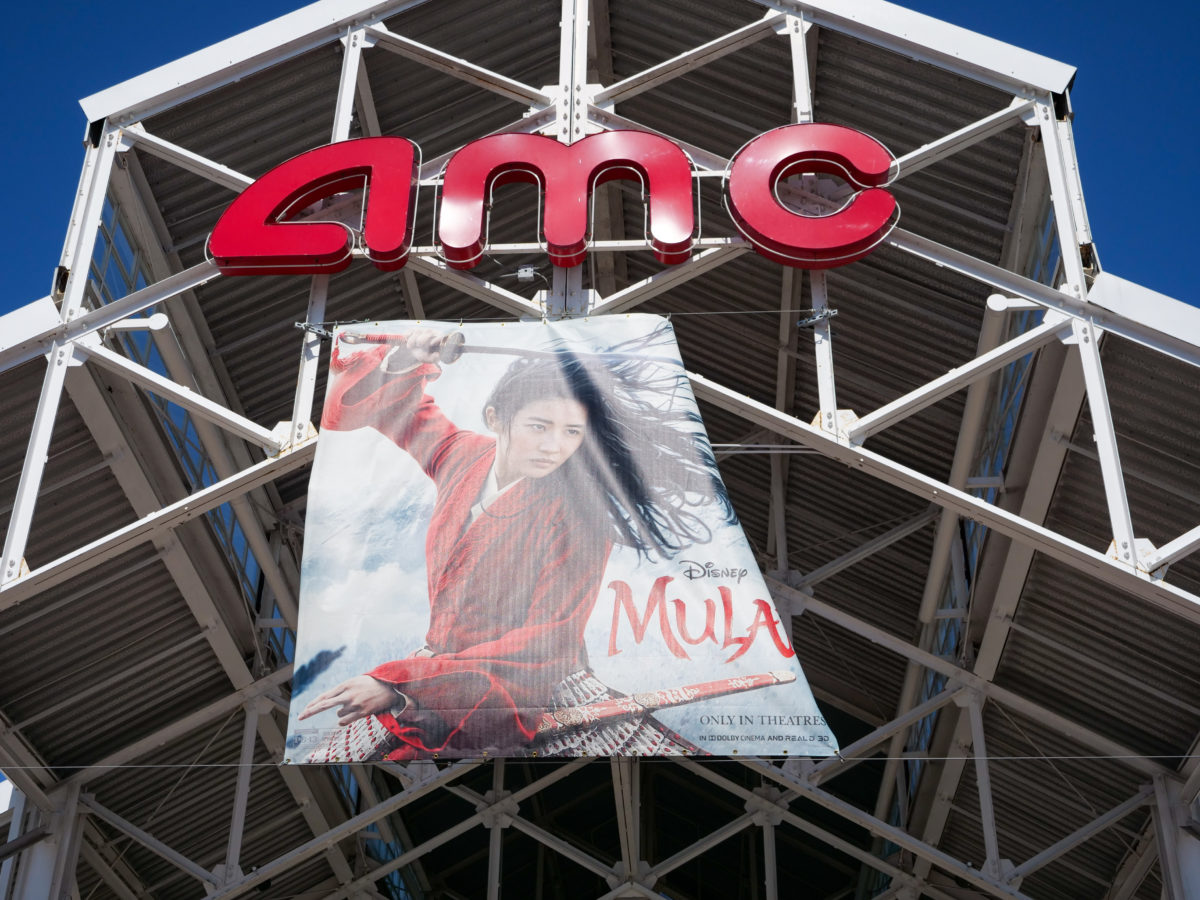 There is a Mulan movie banner hanging above the entrance to the AMC Movies at Disney Springs 24 theaters, notably with no release date.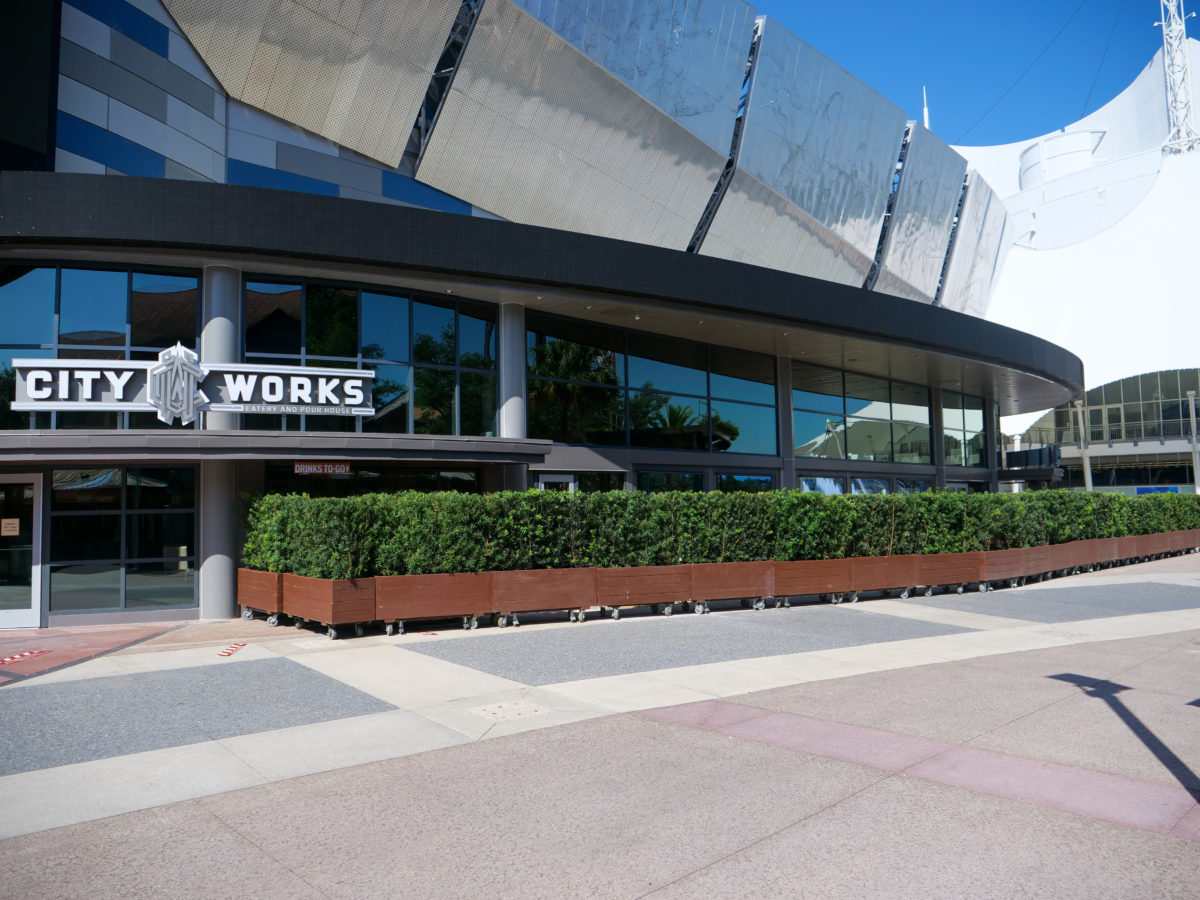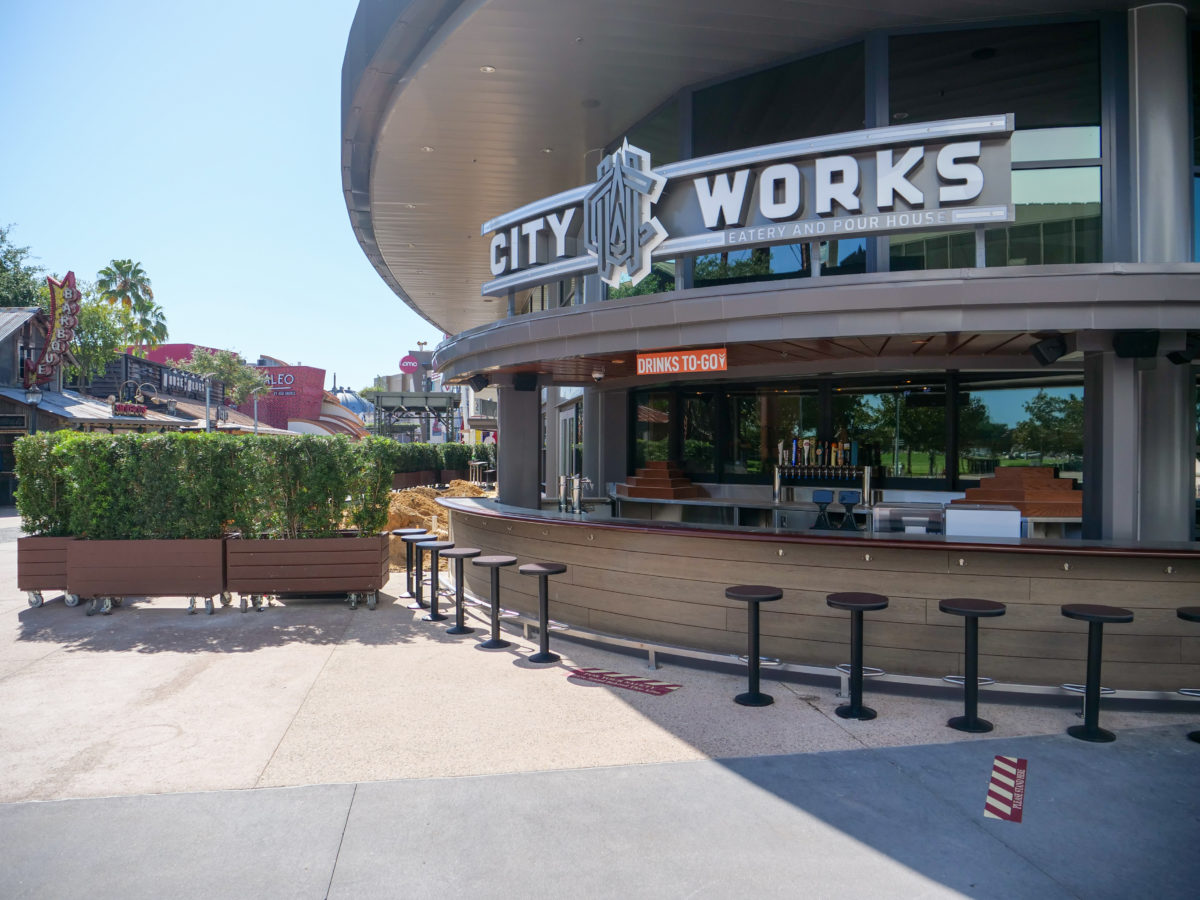 Further down the West Side, City Works Eatery & Pour House continues to have its outdoor patio area walled-off by shrubs. The eatery was only open a short time before the resort-wide closure went into effect, but you can still read our full review of the restaurant and menu before your next visit. City Works will also be debuting some new menu items for their grand reopening.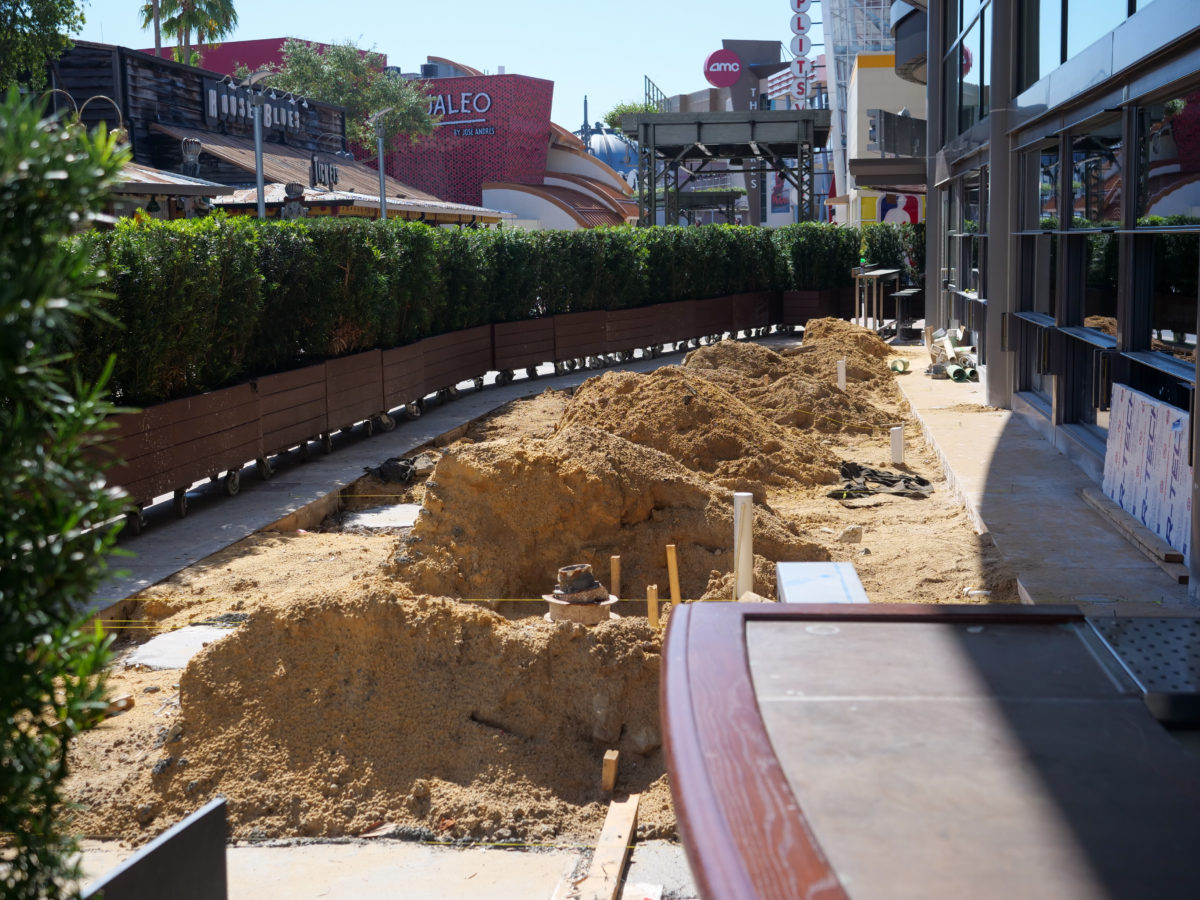 Much of the concrete has been torn up for work on underground elements, and there's no known completion date for the project at this time.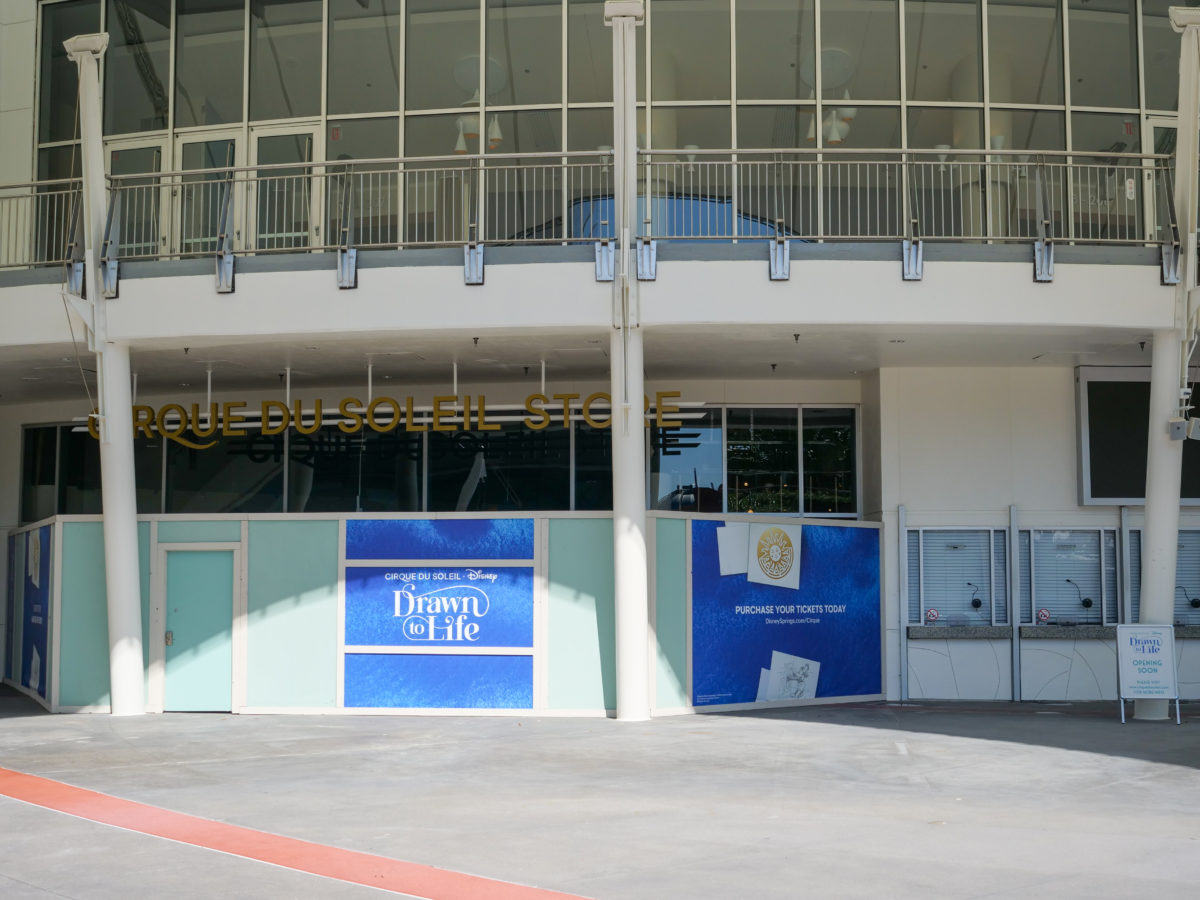 Just across the walkway from City Works, the Cirque du Soleil Store is still hidden behind construction walls. The debut of Drawn to Life, the new Cirque du Soleil show, was postponed due to COVID-19.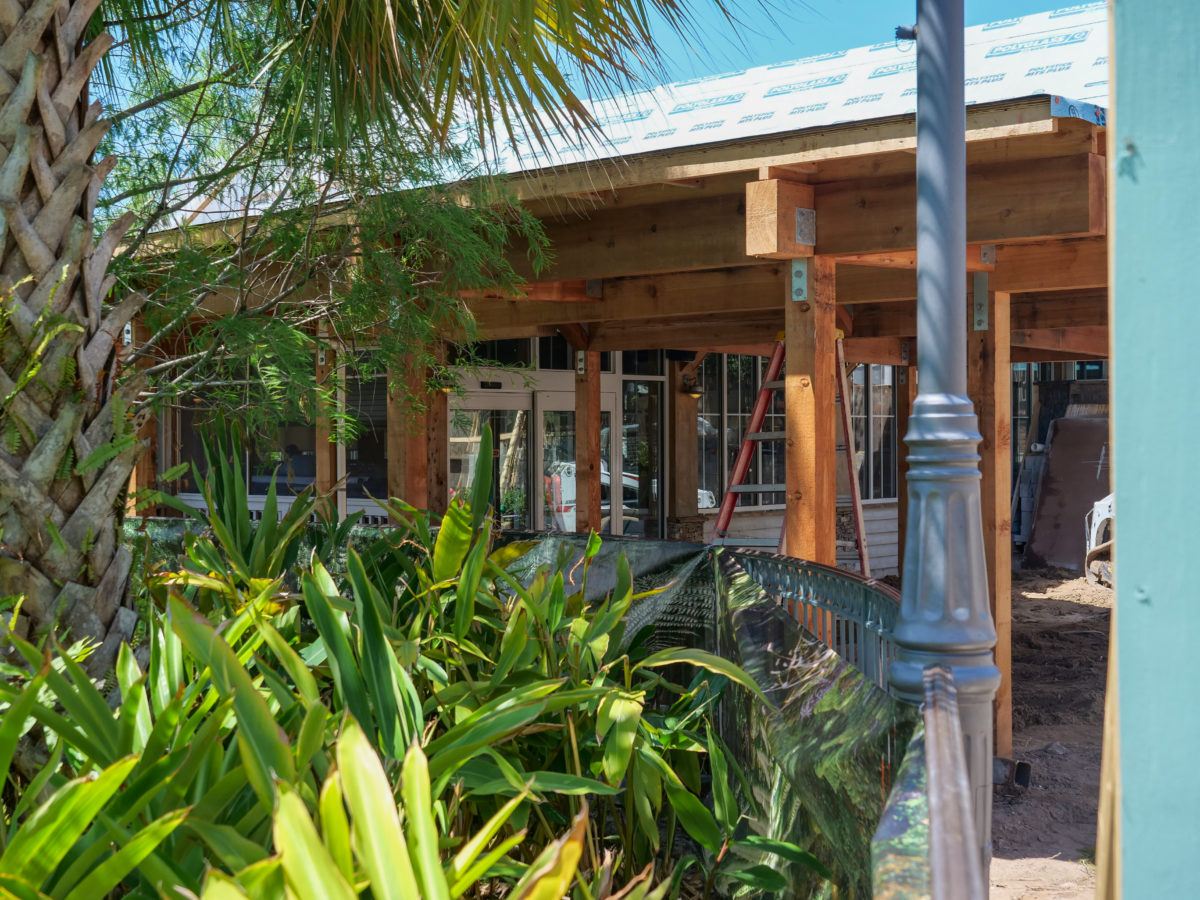 Speaking of construction, Chef Art Smith's Homecomin' is still partially blocked by walls, and the eatery has not yet reopened. Work is being done to add the "Shine Bar + Social" patio bar to the location, and we've got additional details, including concept art, available in our full post on the project.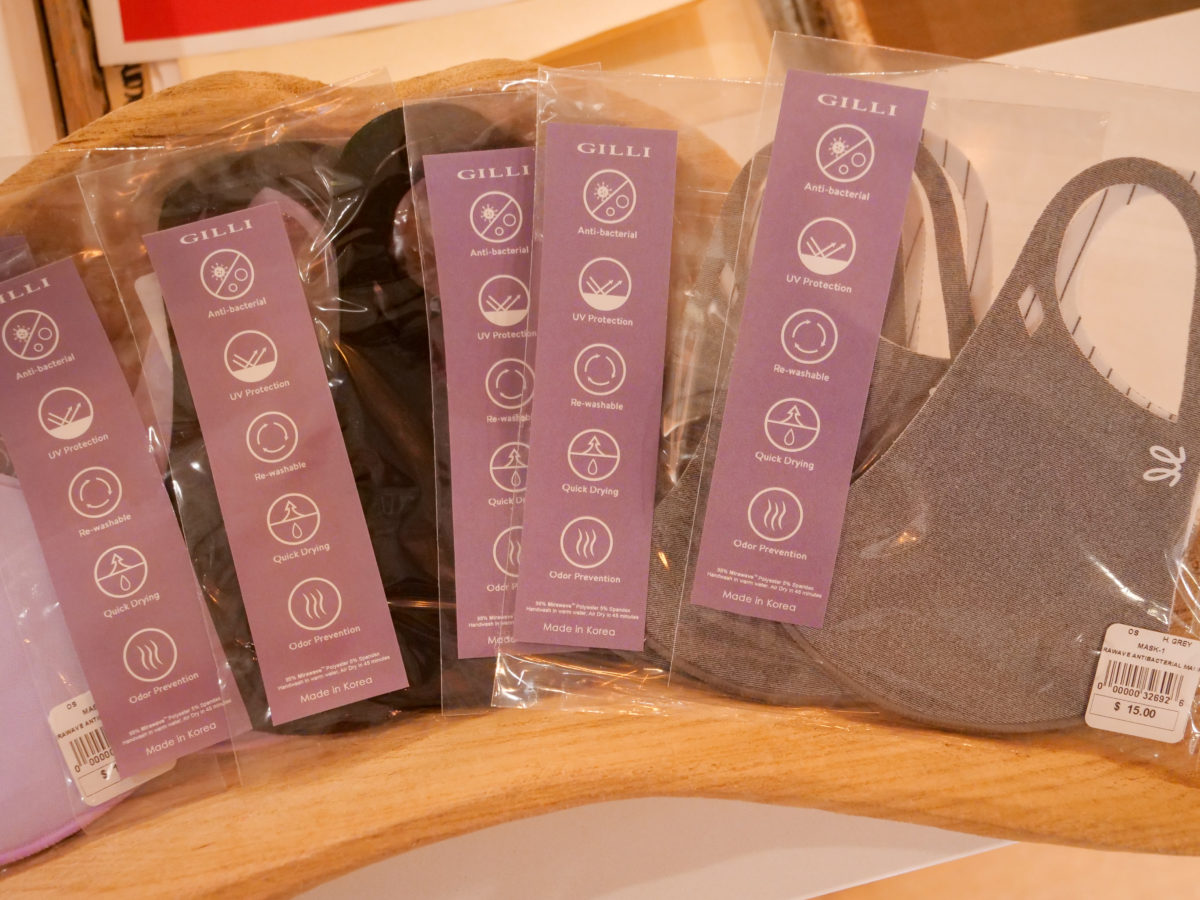 On the merchandise front, American Threads has added two additional colors to its mask selection, with black and grey now being offered in addition to lavender.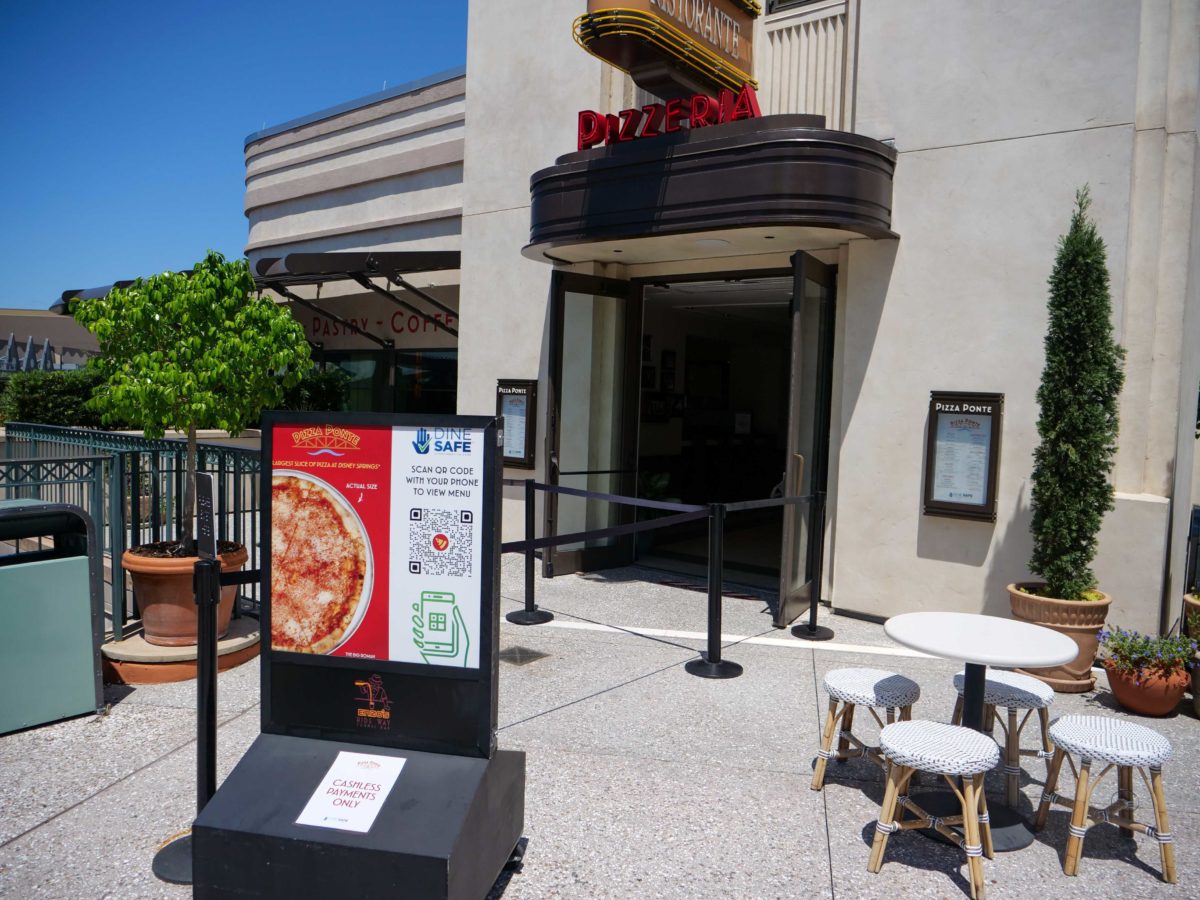 While it may seem like most Disney Springs restaurants are closed, quite a few reopened last week and more are opening by the day. We actually saw three more restaurants open so far today, one of which was Pizza Ponte.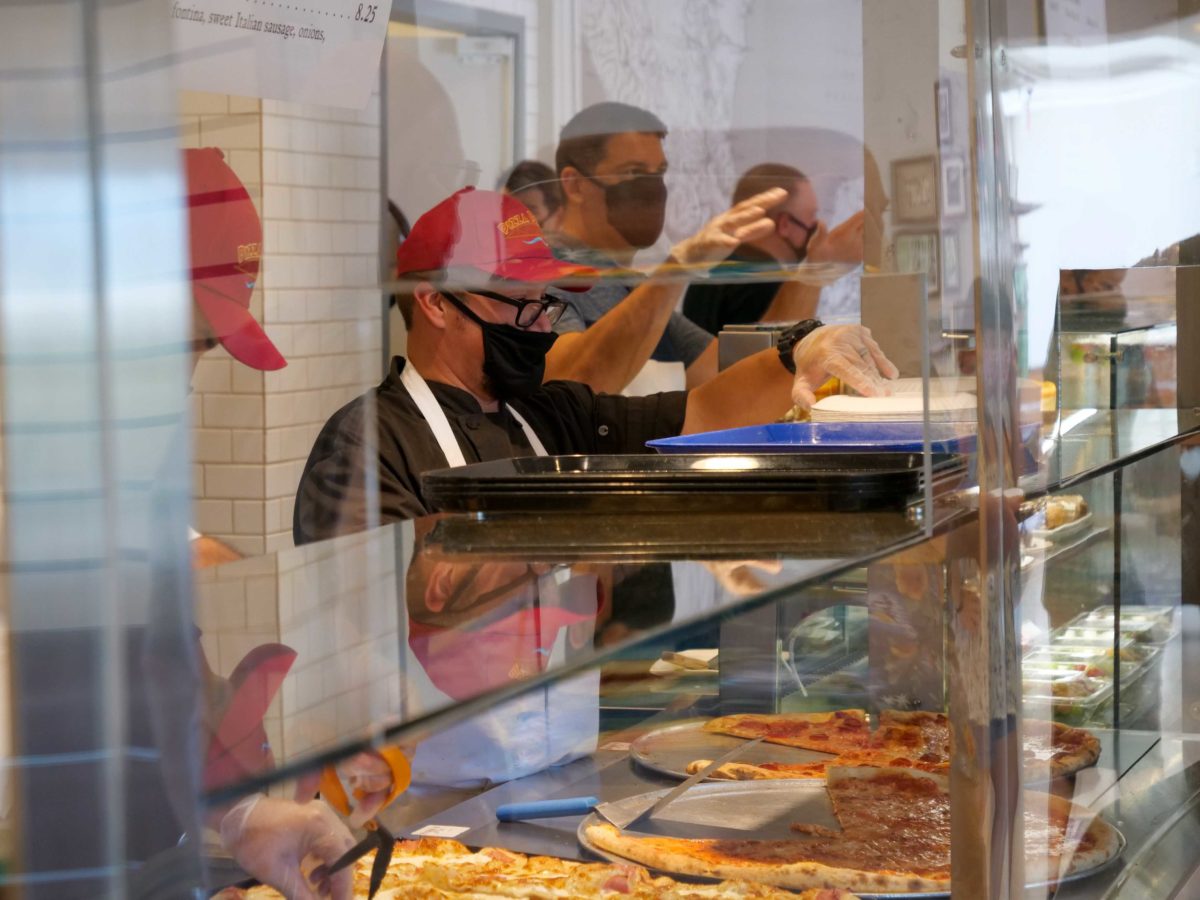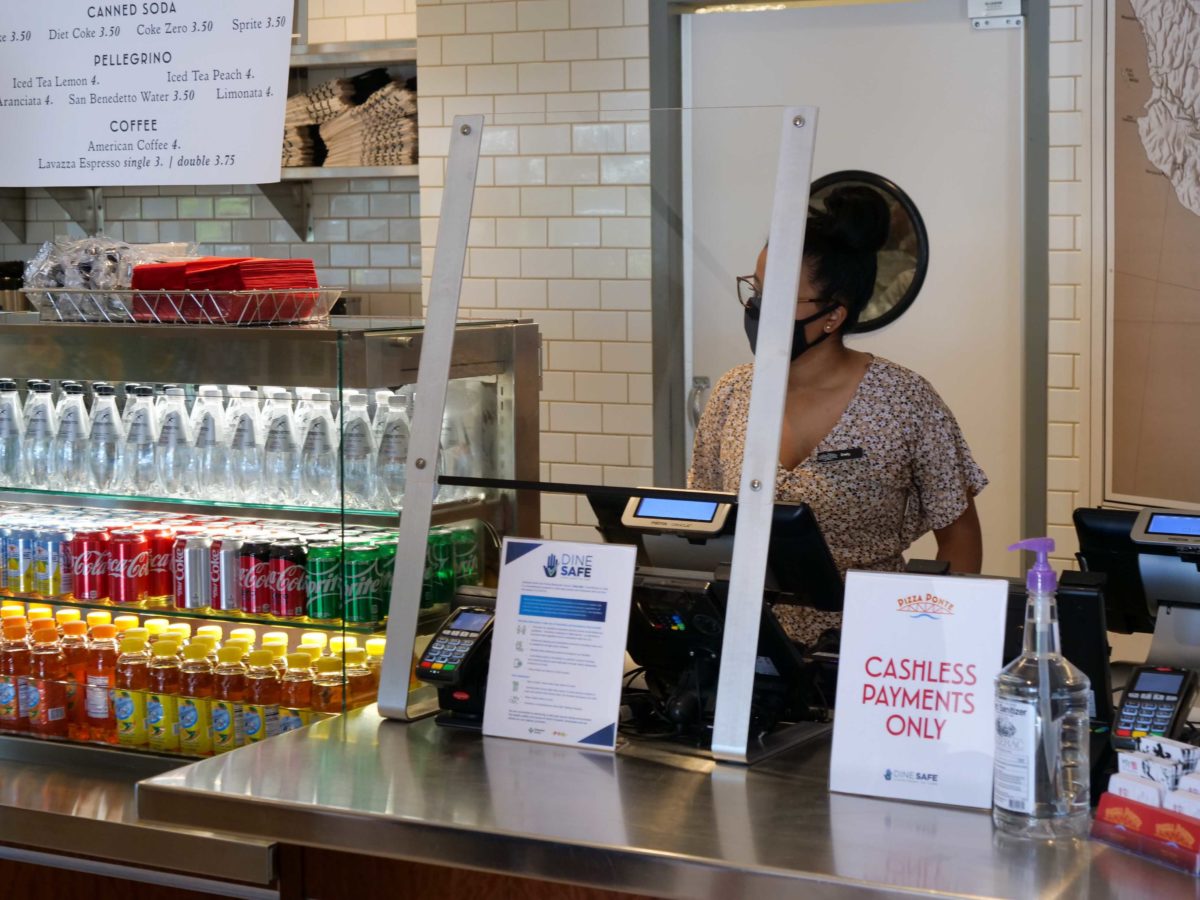 As expected, the quick-service pizza joint opened with many changes, including the addition of clear dividers in front of the kitchen area and cashier station. We have a detailed post with loads of pictures – you can access it by clicking here.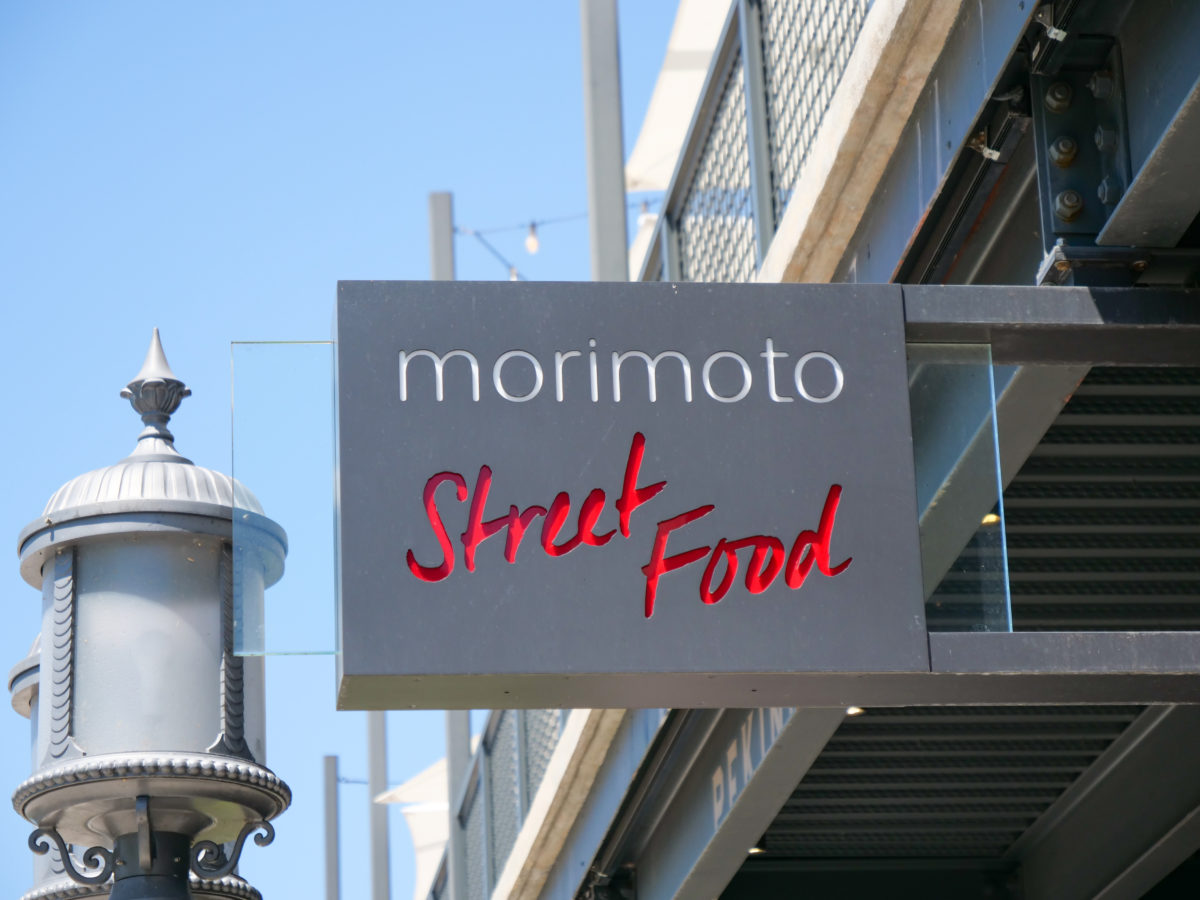 Another notable opening today was Morimoto Street Food, the walk-up outlet connected to Morimoto Asia.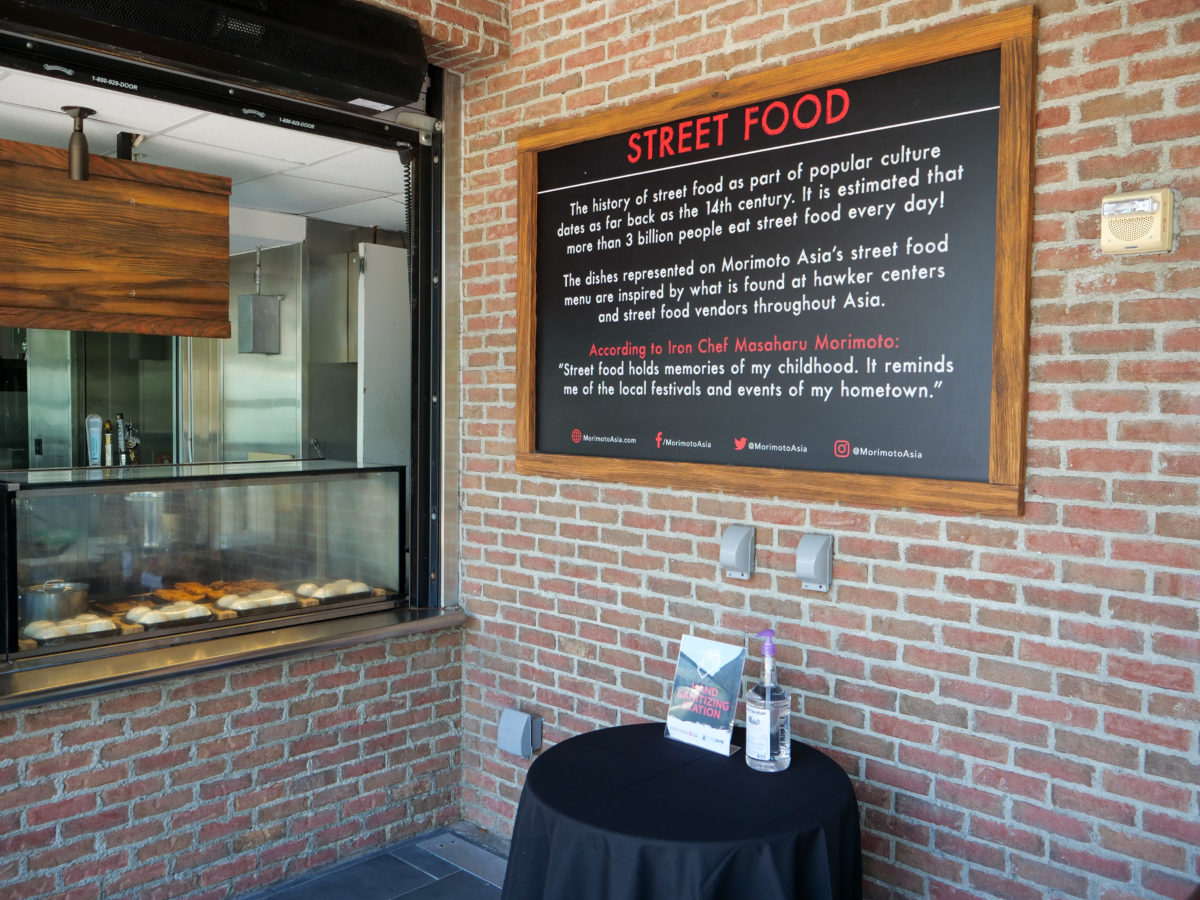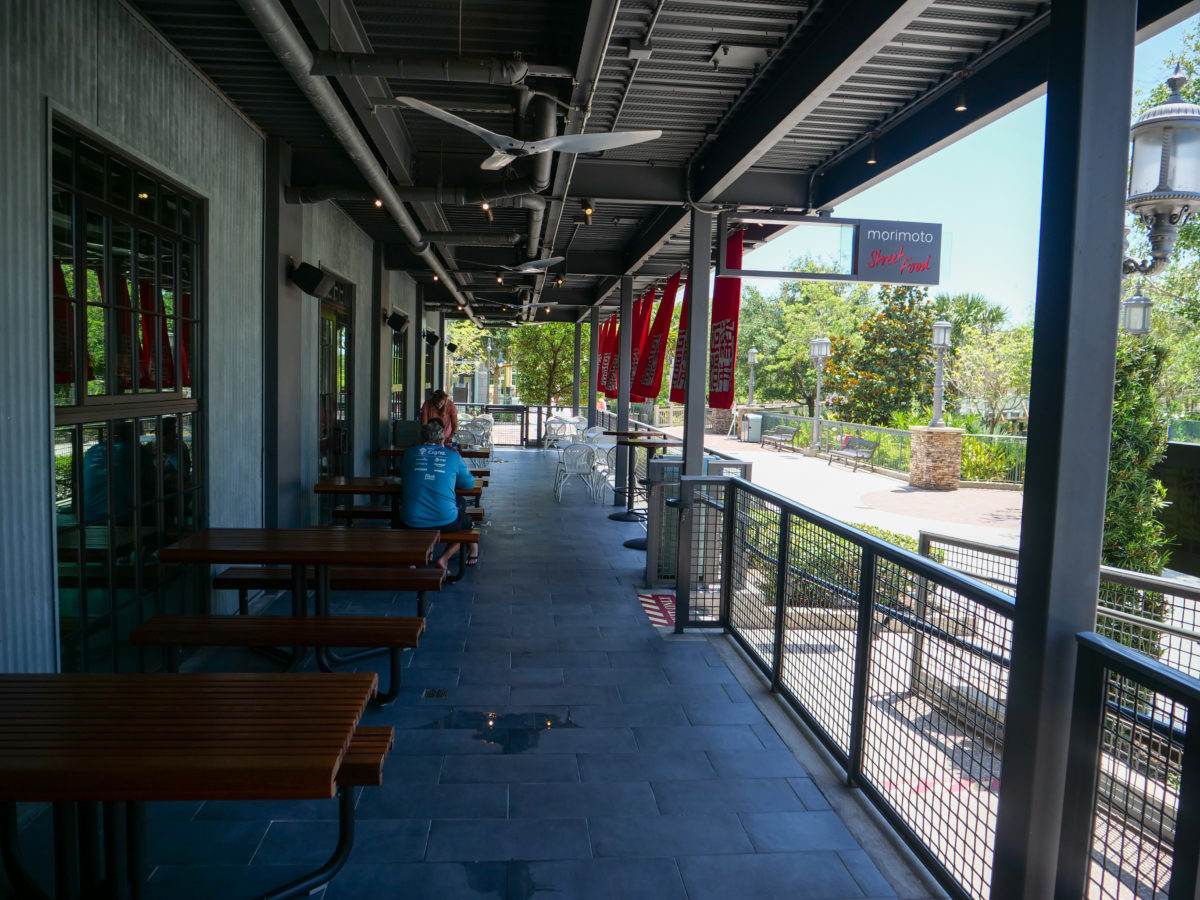 The restaurant opened with changes to its condiment offering, along with other common changes like table distancing and defined entry and exit points of the patio.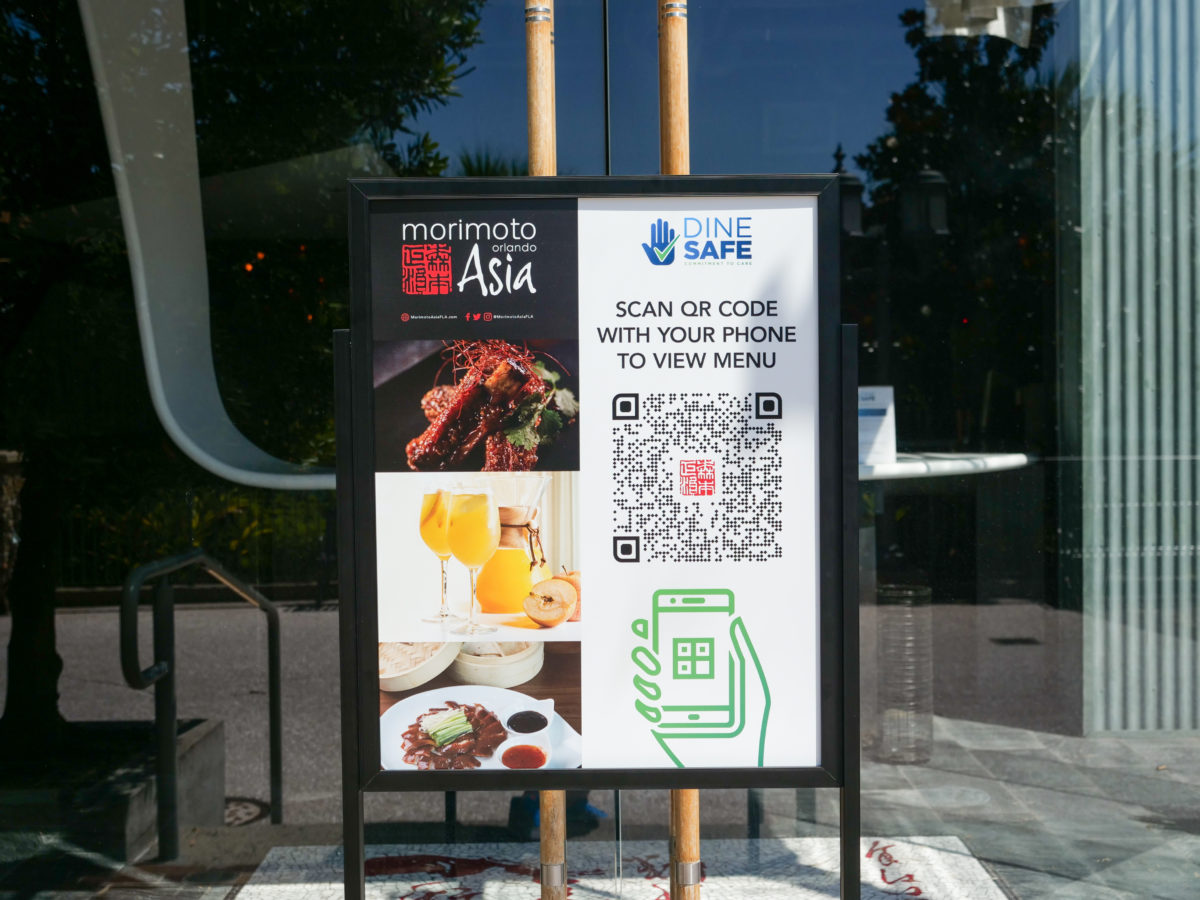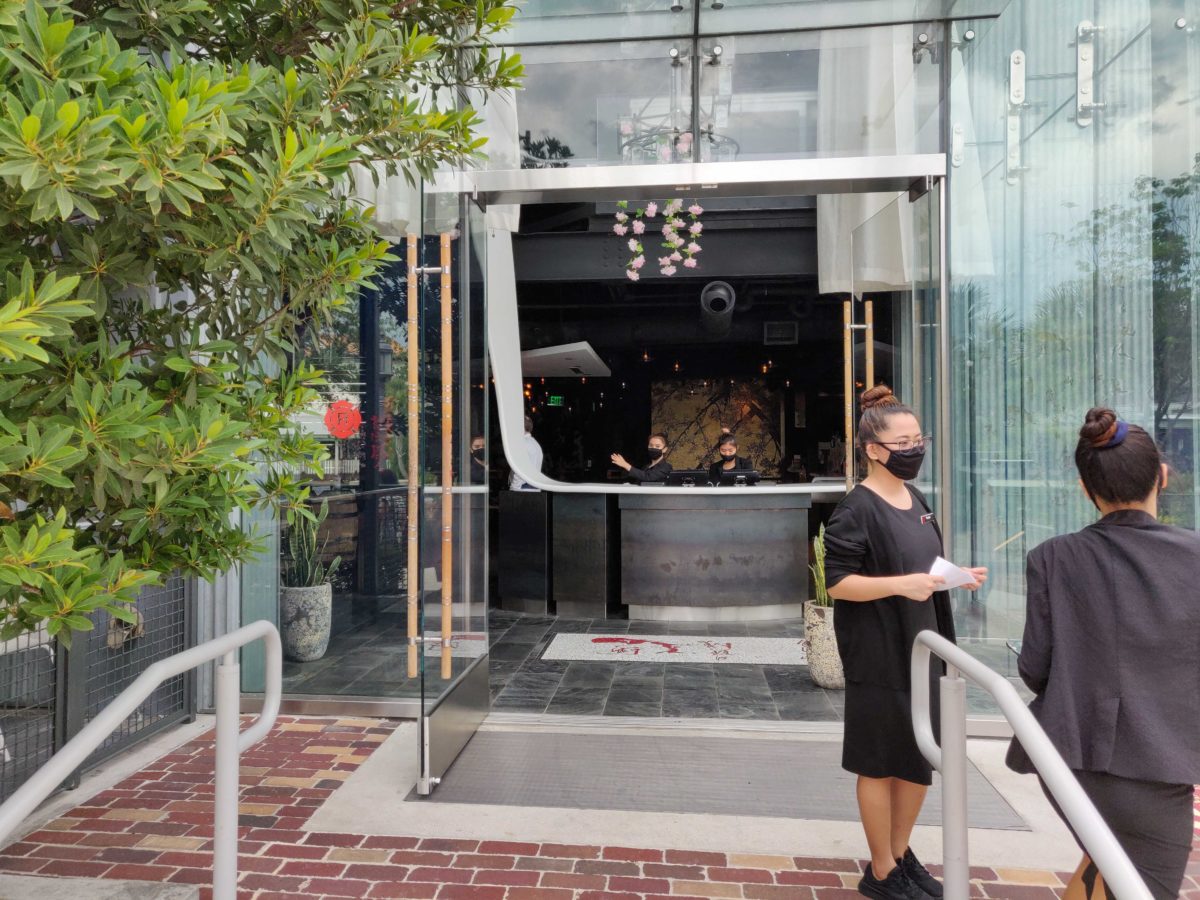 Later in the day, Morimoto Asia opened their dining room for dinner at 4:30pm. Prior to opening, a sign with a QR code for accessing the menu was displayed outside of the entrance.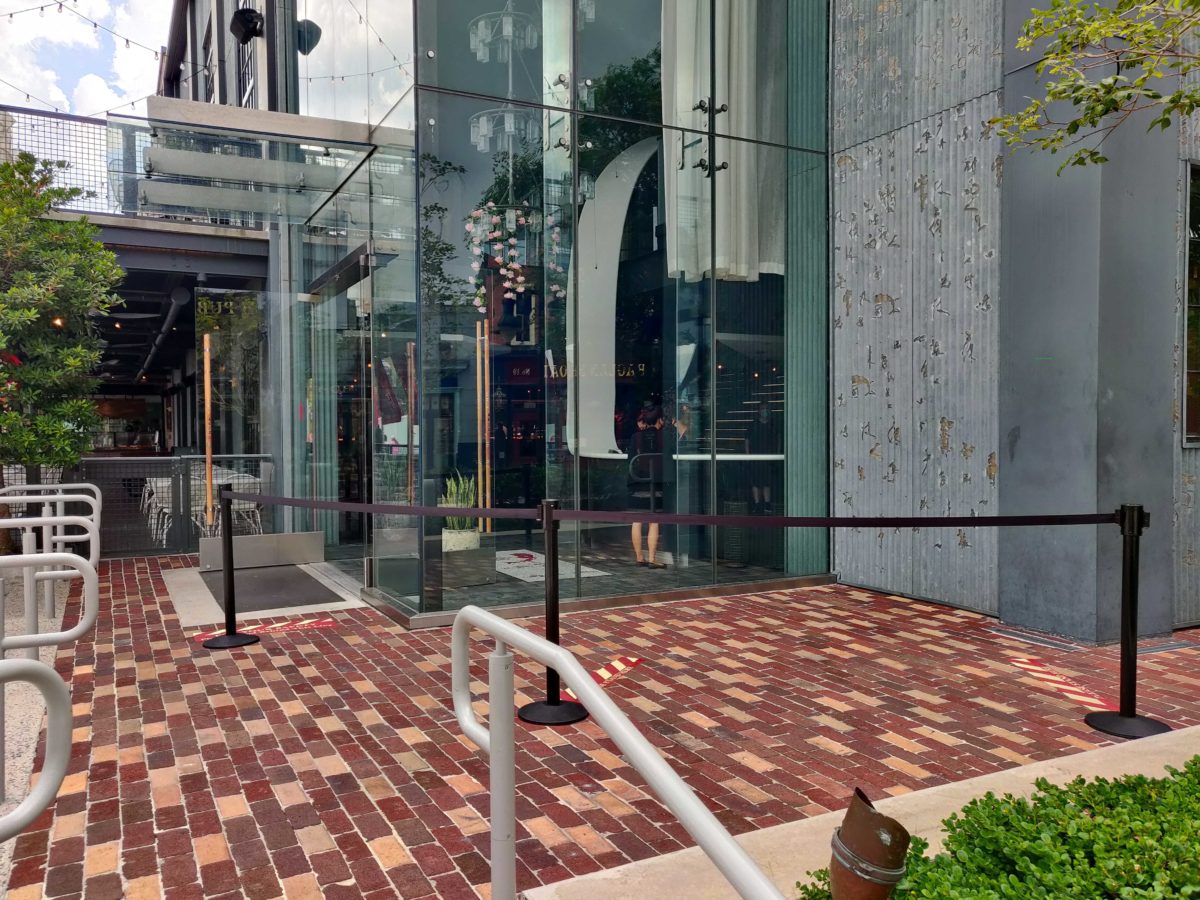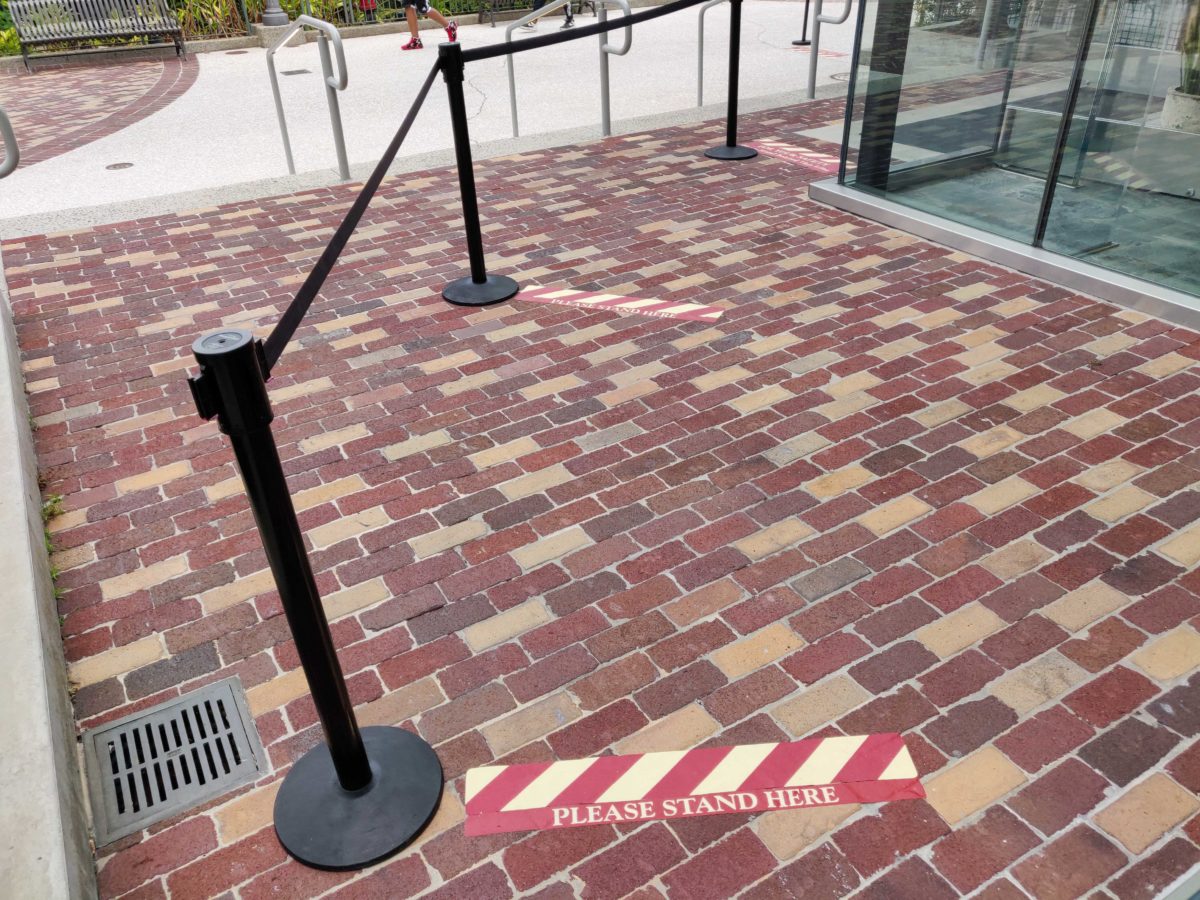 Socially distanced queuing was added to the outside of the restaurant for guests waiting to approach the host stand. We were told that minimal changes were made inside the restaurant as the tables were already sufficiently spaced out.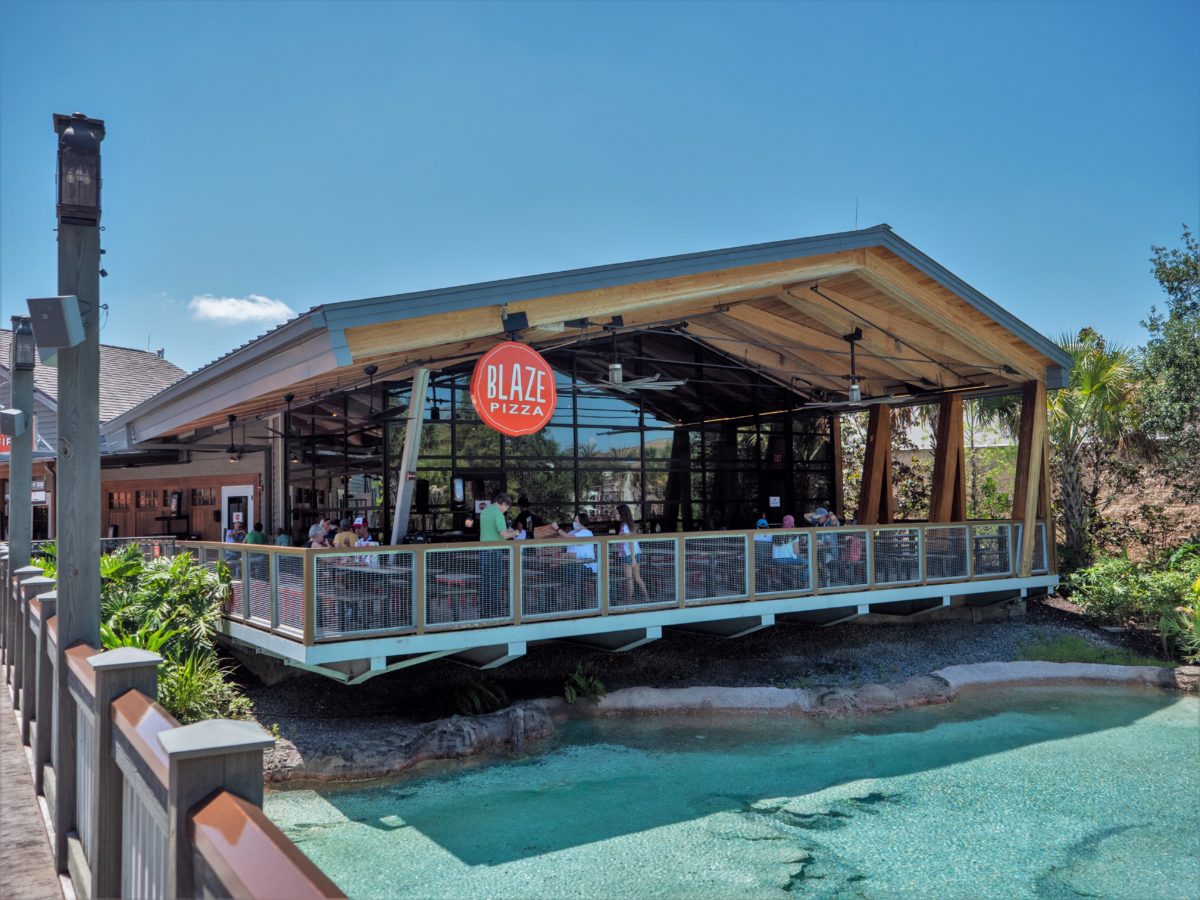 One restaurant that did open on the 20th, and has remained fairly busy in the days since is Blaze Pizza. The build-your-own pizza spot has kept its ordering process fairly consistent from the pre-closure days, as we documented on opening day.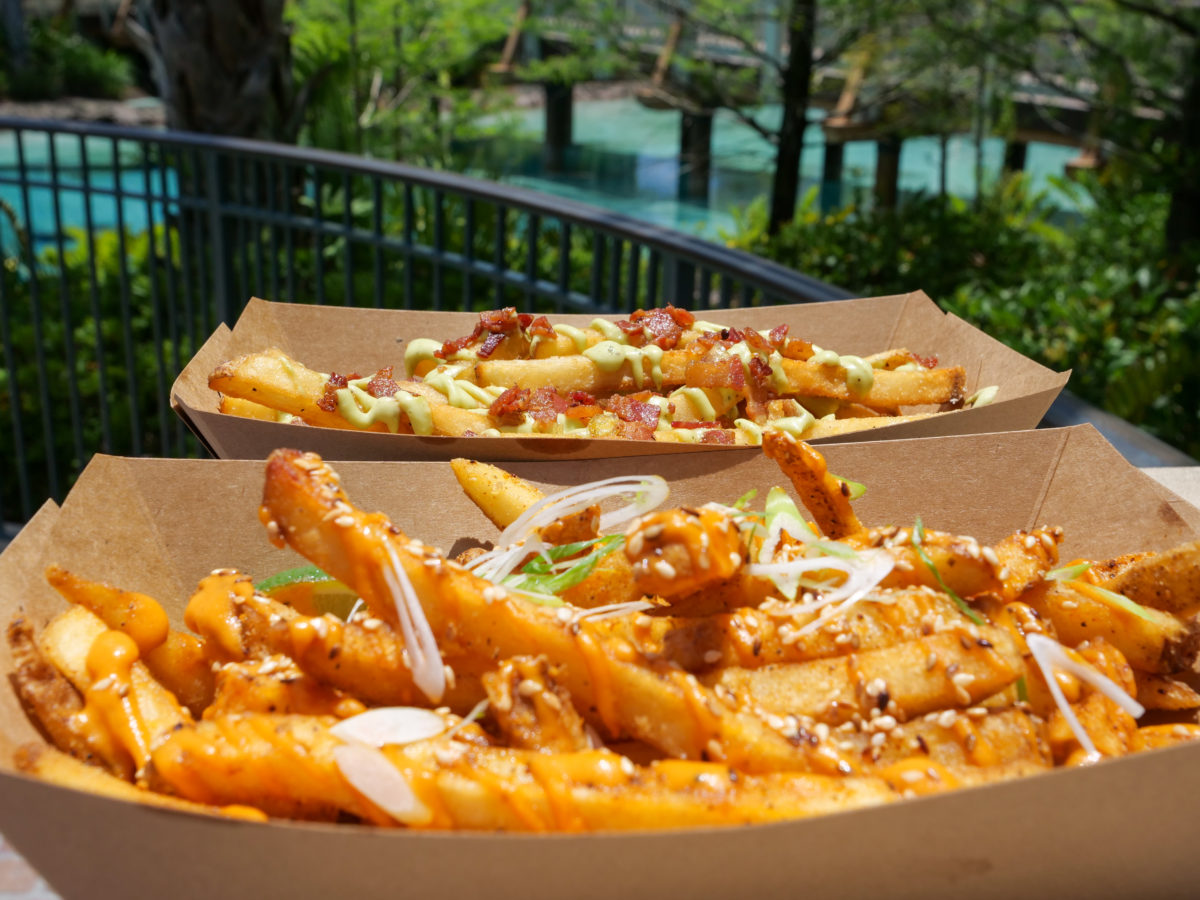 Not only are additional restaurants reopening by the day, but some locations are adding new menu items. Wine Bar George's walk-up outlet The Basket added four varieties of french fries to their menu, though our reviewer was less than impressed.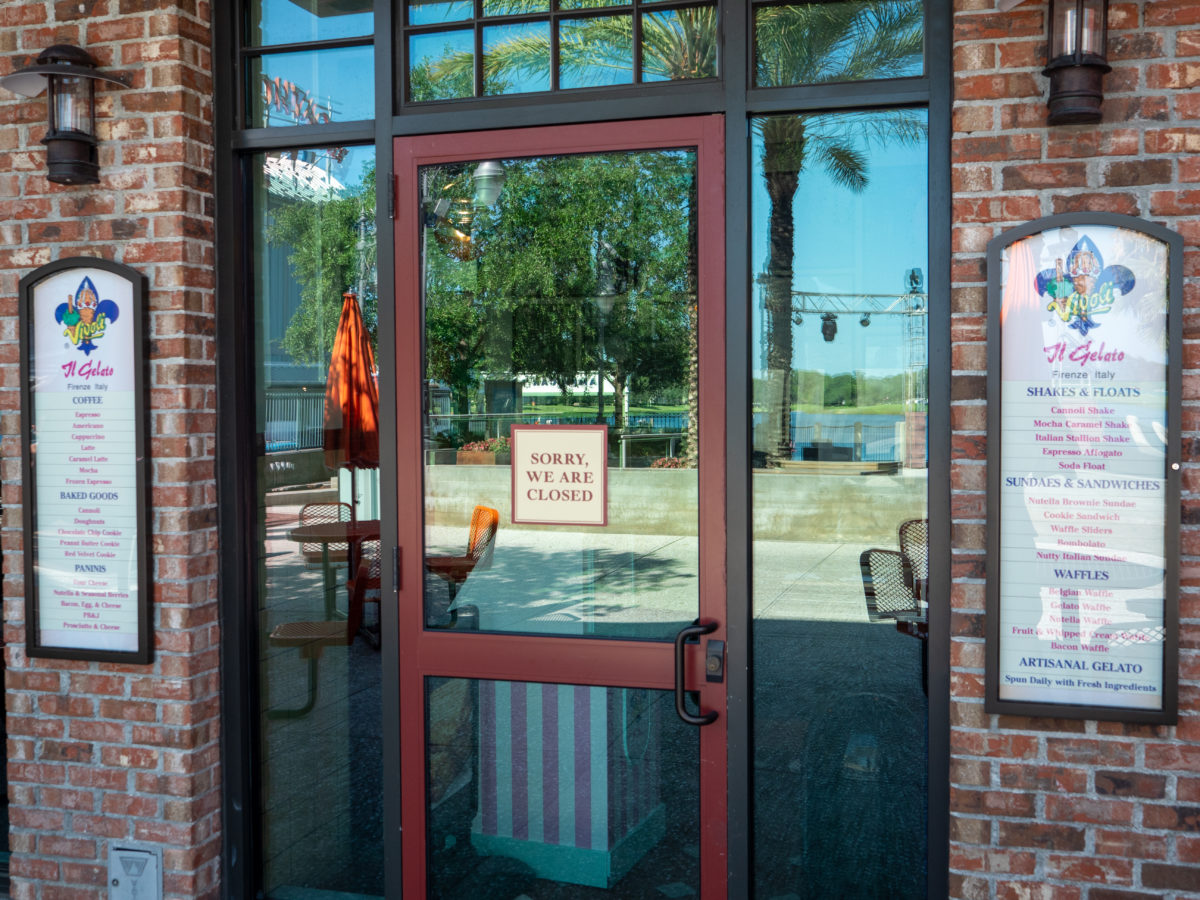 Unfortunately, Vivoli il Gelato, which was expected to reopen today, had not done so by the late afternoon.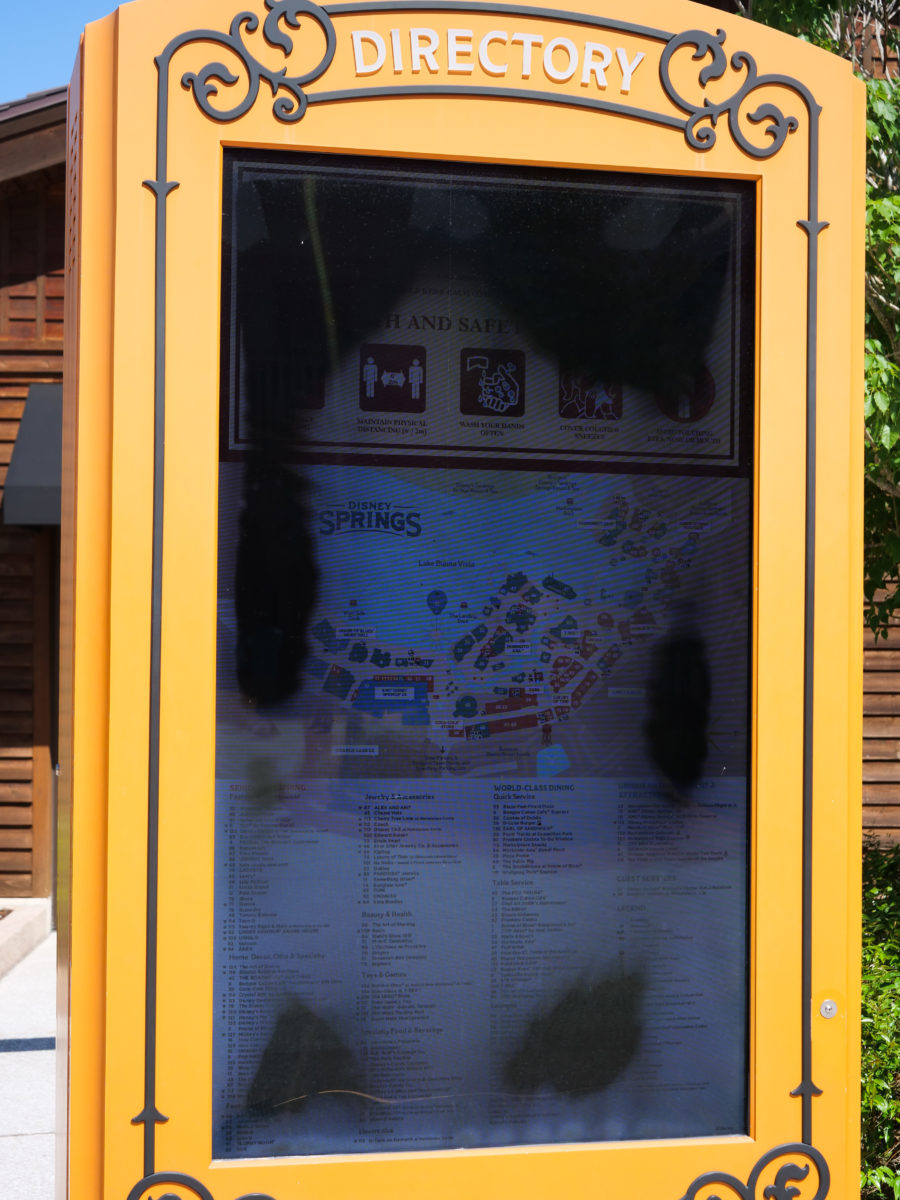 This directory sign wasn't completely functional, and it looks like prolonged exposure to the Florida weather has taken its toll.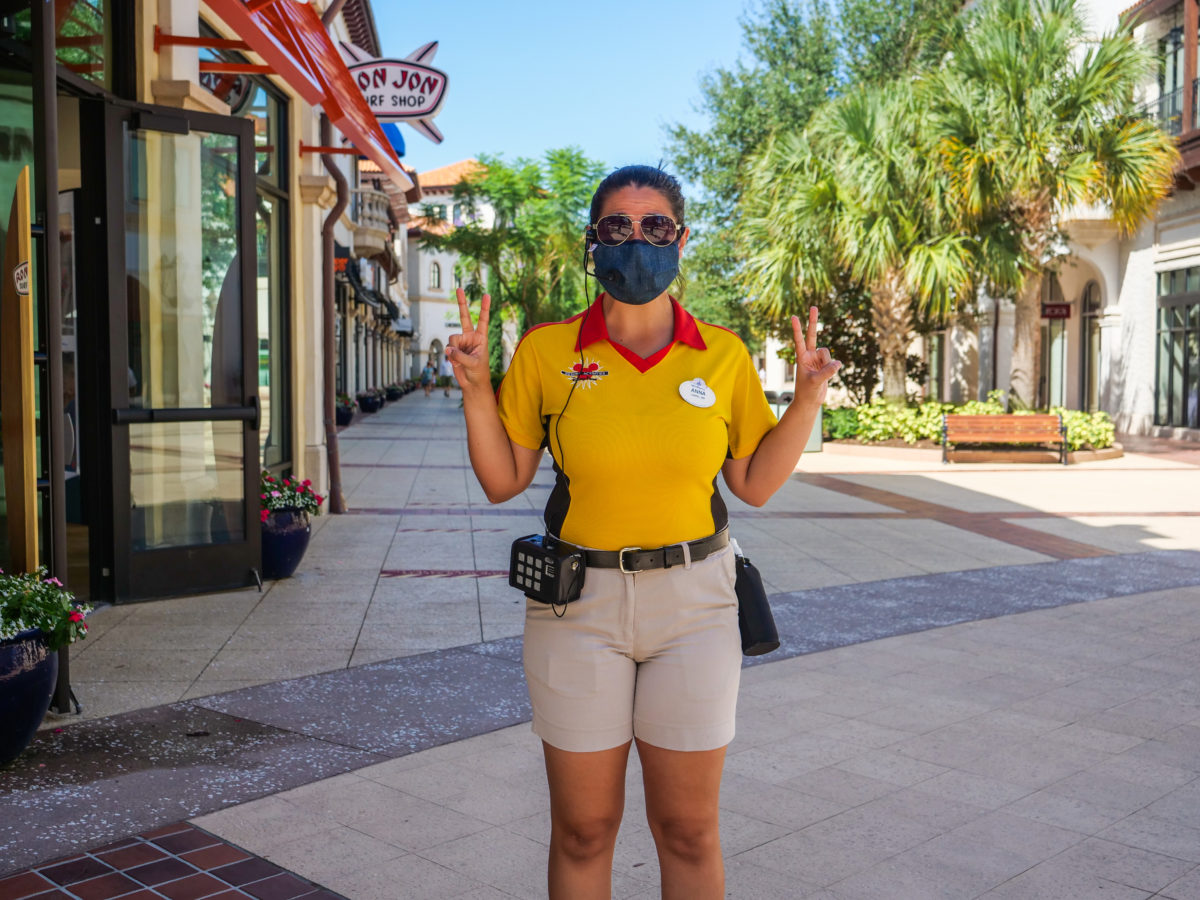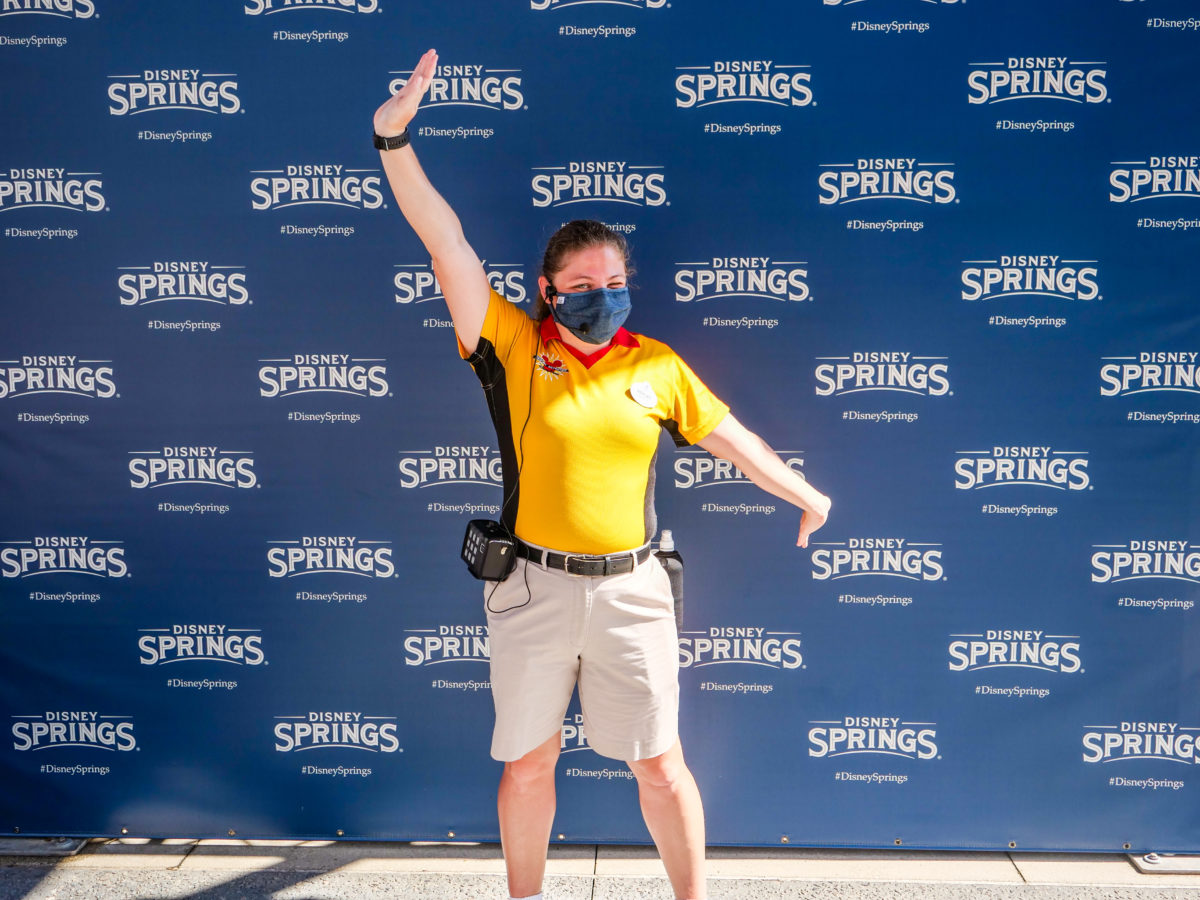 Thankfully, the Resort Children's Activities Cast Members that we wrote about earlier in the week were available to lend a hand.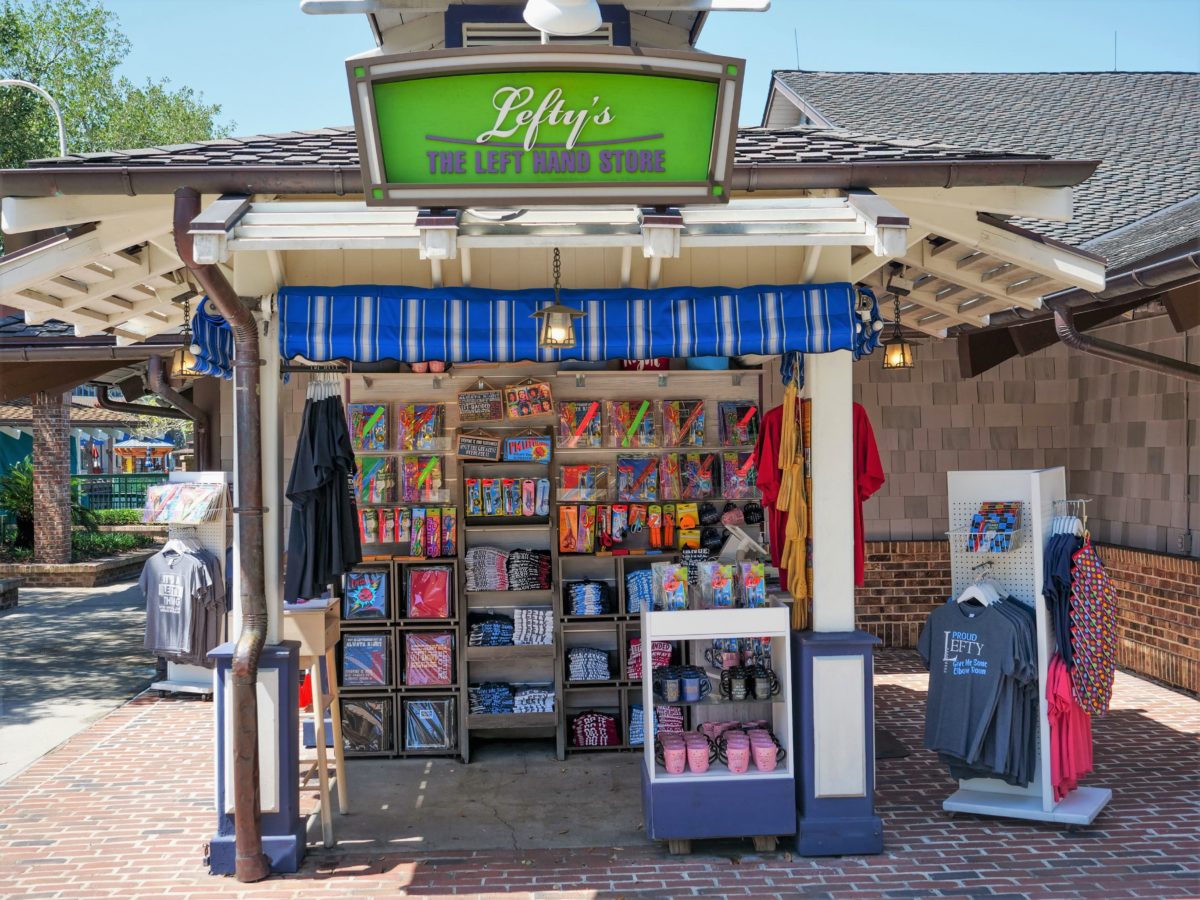 And if the hand you happened to need is the left one, Lefty's is open to supply all of your left-handed needs.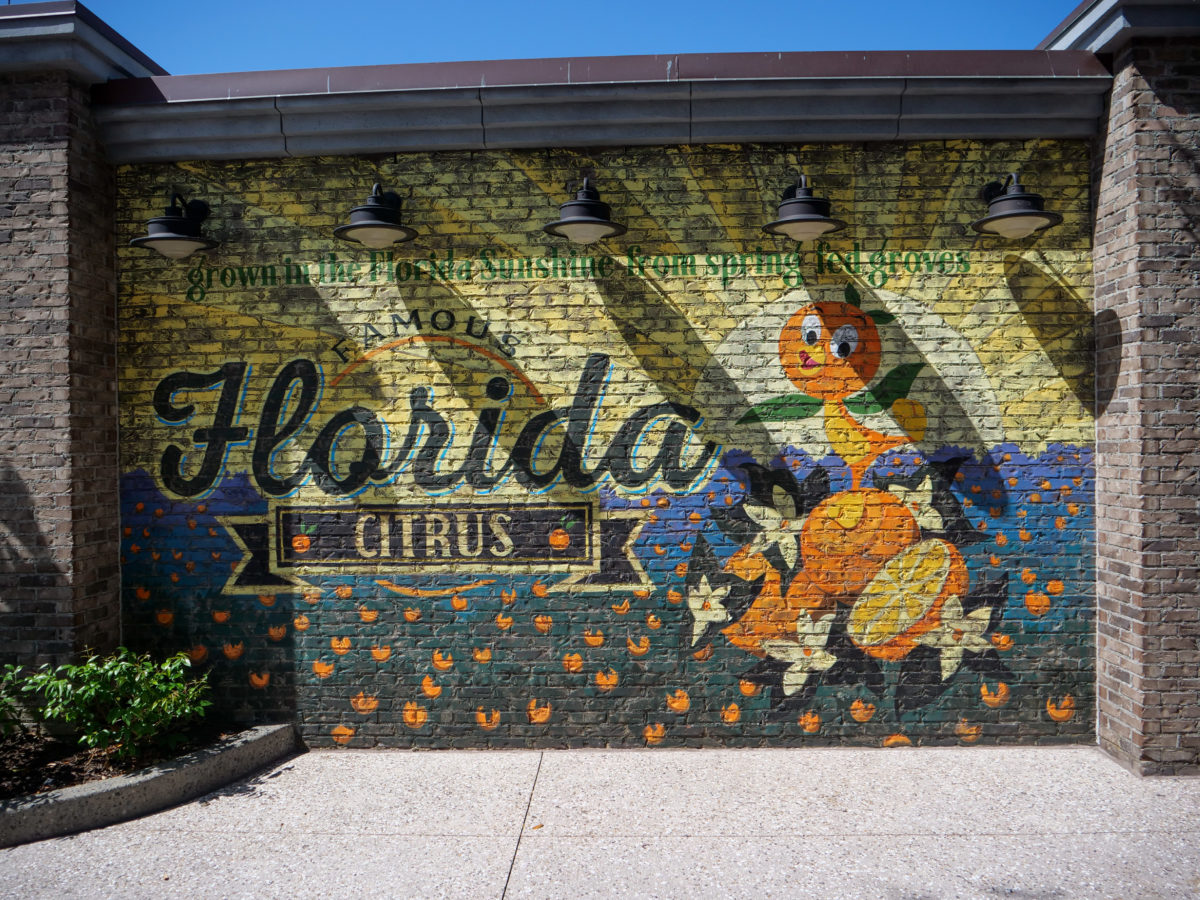 Finally, the trusty Orange Bird is still fluttering around Disney Springs, doing his best to brighten everyone's day.
Thanks for joining us as we continue to monitor Walt Disney World for changes and reopenings every day. Have you been to Disney Springs or do you plan to visit in the near future? Let us know in the comments!