Reading through any comments section on posts regarding face mask use or new stringent health and safety guidelines at the parks will render it clear that these new protocols are divisive amongst parkgoers, to say the least. There are guests that are scared of other guests not wearing masks or adhering to the new regulations, and guests that feel inconvenienced by all the new rules. In any case, Disney wants to see what their prospective guests think on the matter in order to guide any future decisions on park reopenings. Guests leaving Disney Springs throughout the week received a QR code to scan and fill out a survey. Now, Disney is following up with a second survey to garner even more detailed responses.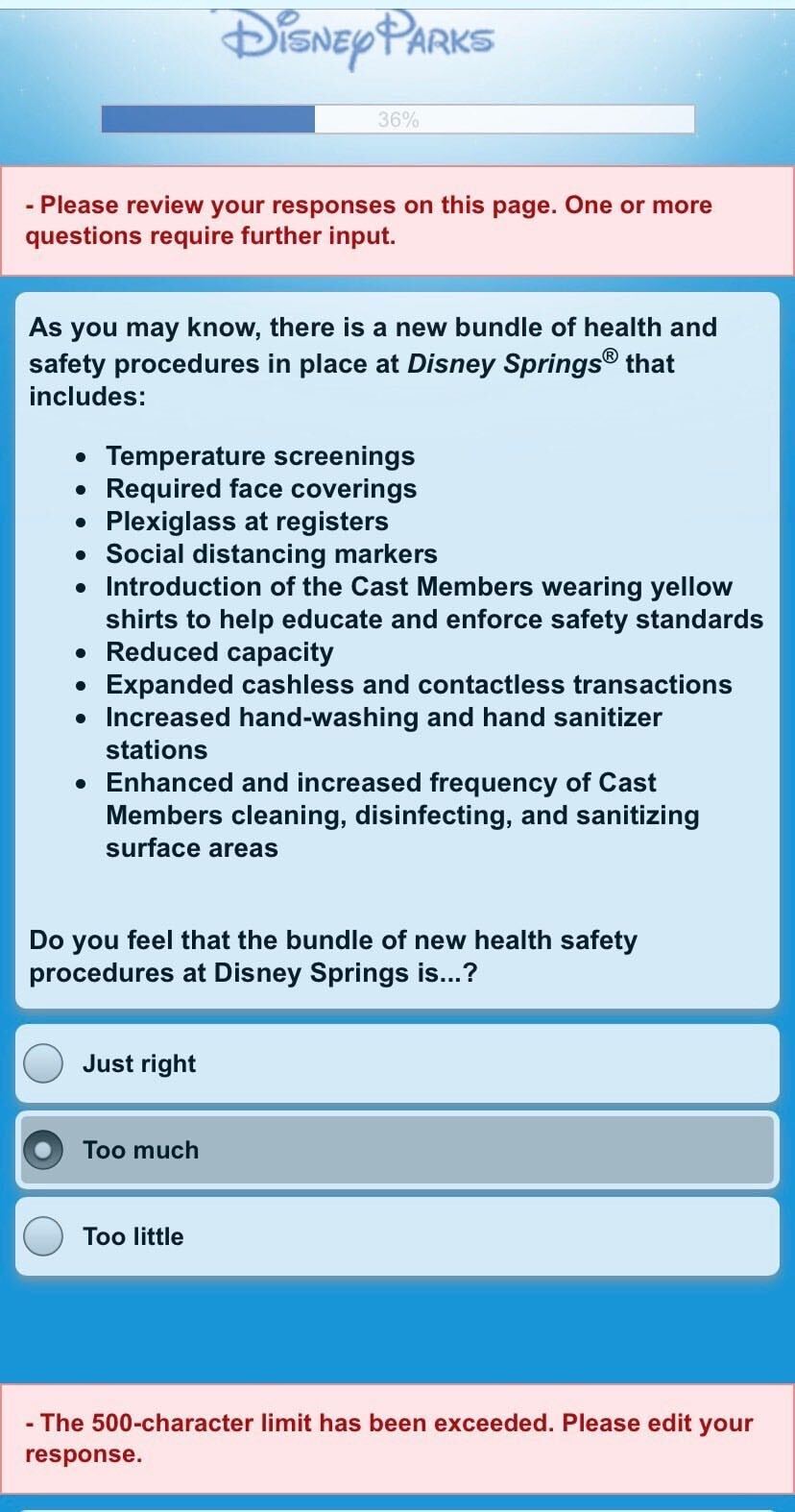 One of the questions asks guests whether they feel that the bundle of new health & safety procedures is adequate, and to what degree. It is just right, not enough, or too much?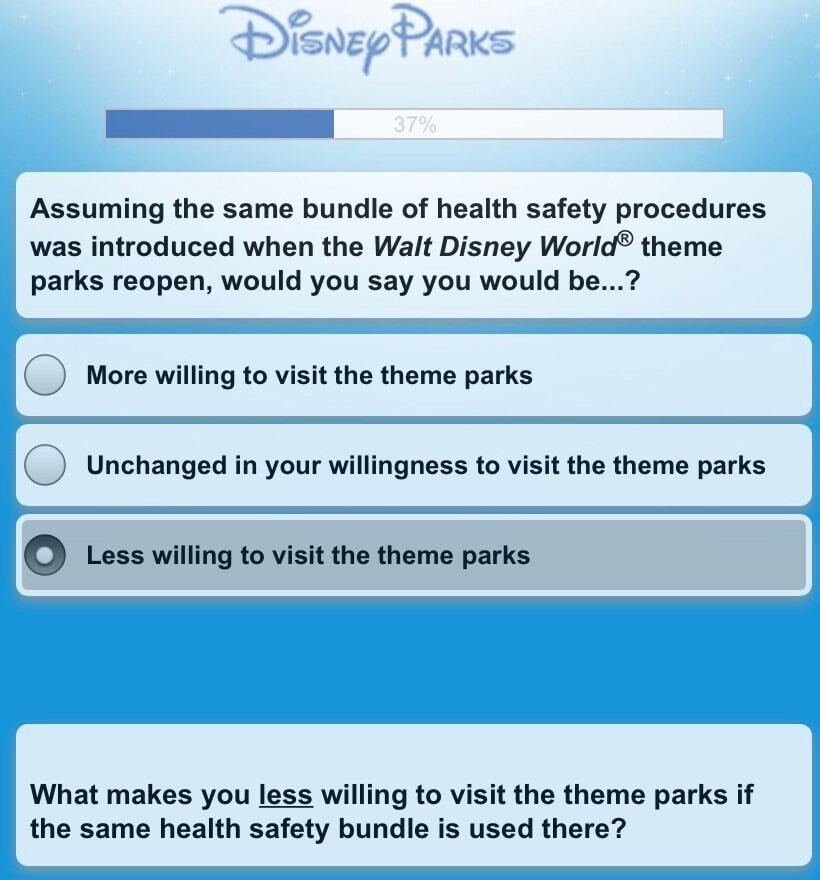 Following up on that question, they ask whether the same bundle of health & safety procedures, if implemented throughout the Walt Disney World theme parks, would affect guests' willingness to visit the parks. Would you be more willing, less willing, or unchanged in your willingness to visit the theme parks?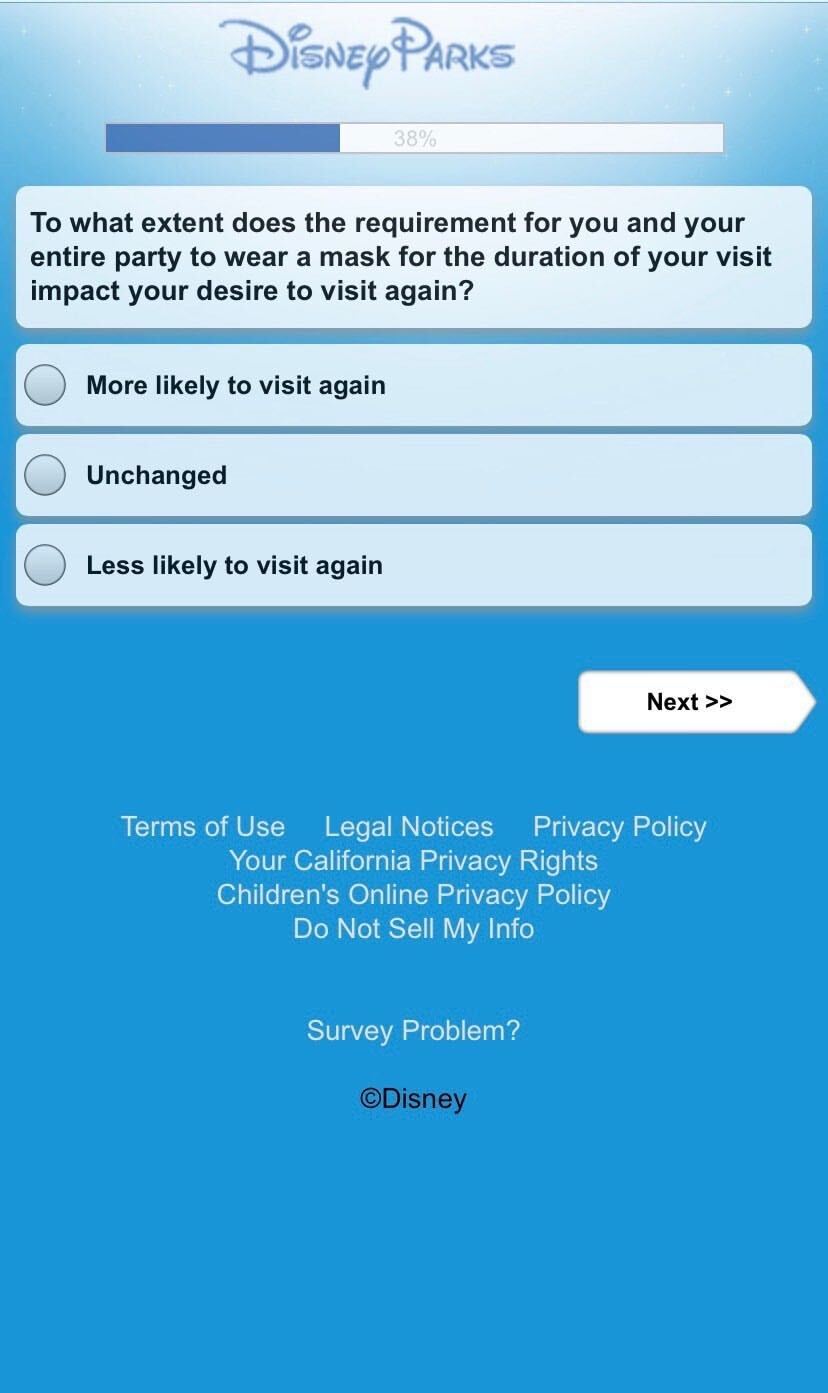 Finally, Disney asks about the controversial required face masks, and whether the requirement of face masks for your entire party will impact your desire to visit again.
Walt Disney World is set to submit reopening plans to the county this upcoming week, so it seems they may be finalizing any requirements to include as part of their presentation and proposal. Universal Orlando, which presented its plans this week––and received near-immediate approval for a June 5 reopening––will require face masks for all of its guests. Guests with disabilities that prevent them from wearing a face covering will be referred to guest services to discuss possible alternatives and/or accommodations. For a full overview of all the new guidelines and operational changes leading up to their June 5 reopening, click here.
At this time, face masks are required for all guests over the age of 3 for entry to Disney Springs.