Good morning from an absolutely empty Disney Springs. Today, we walked through the shopping district's second day of operations after Phase 1 reopening began.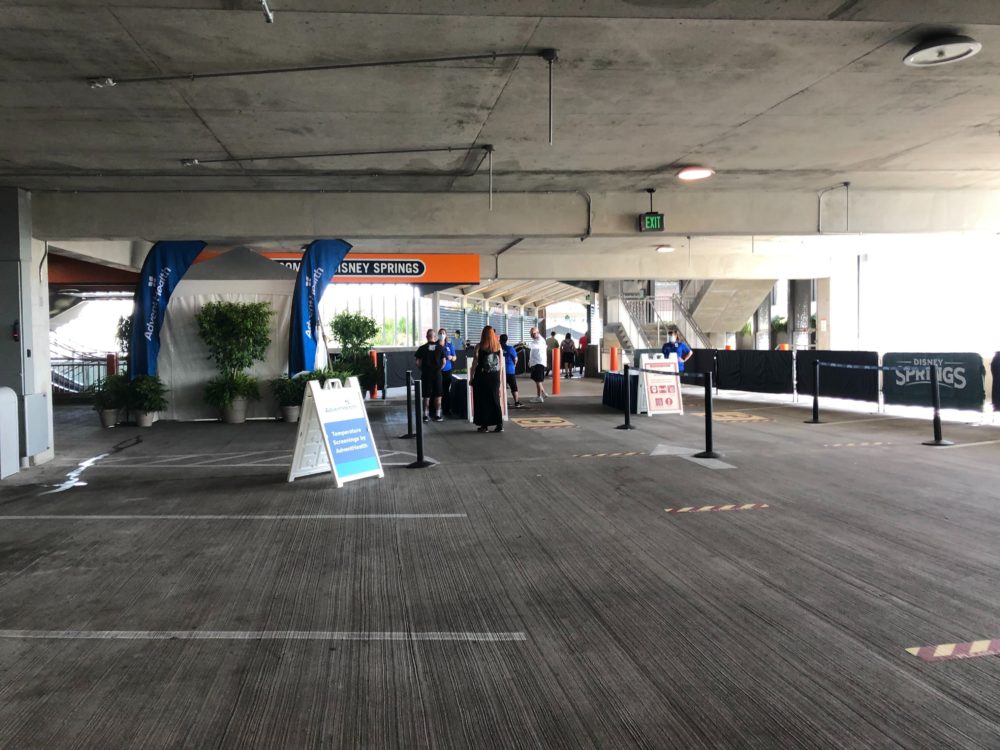 Just like day one, temperature screening checkpoints were in place for all guests and cast members arriving.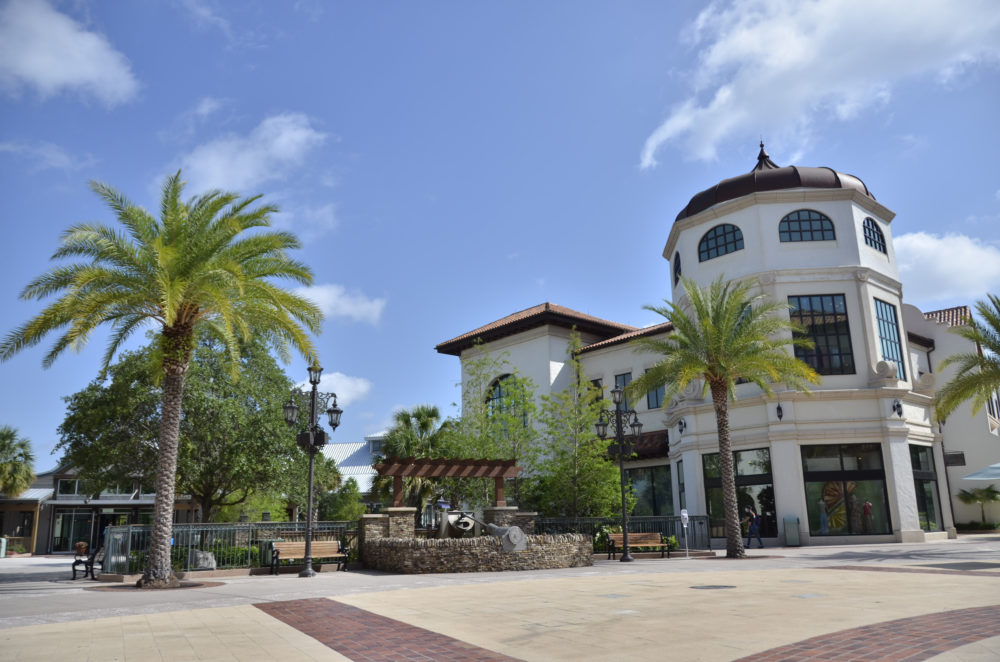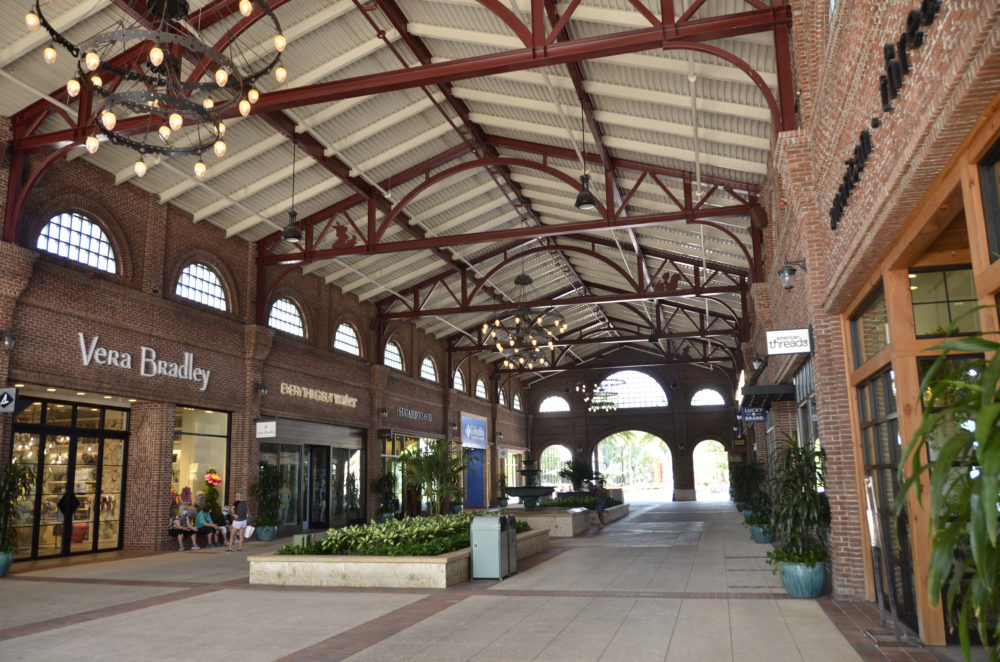 Unlike yesterday's reopening, the crowds were nonexistent throughout the day. Disney Springs security were holding guests until the district's 10am opening time today as well.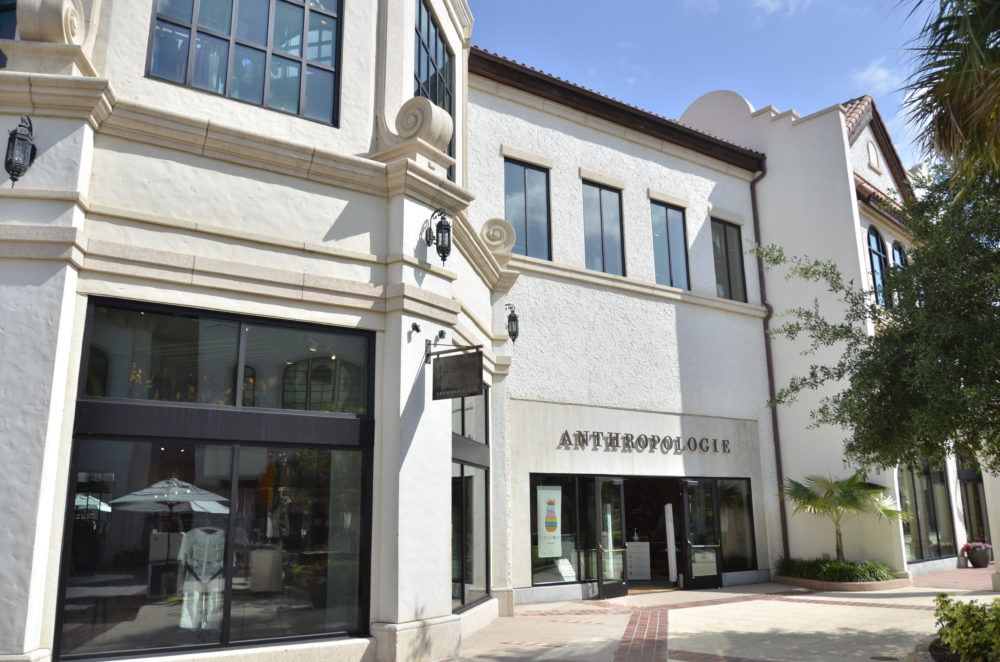 Some stores, like Anthropologie, were open at 10am, while others didn't open until 11am.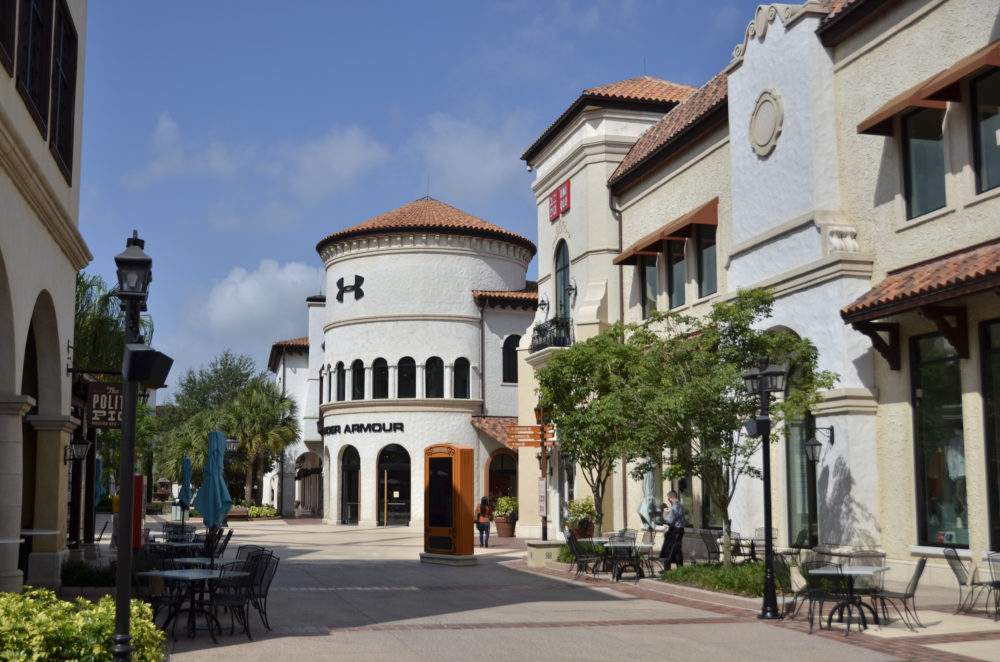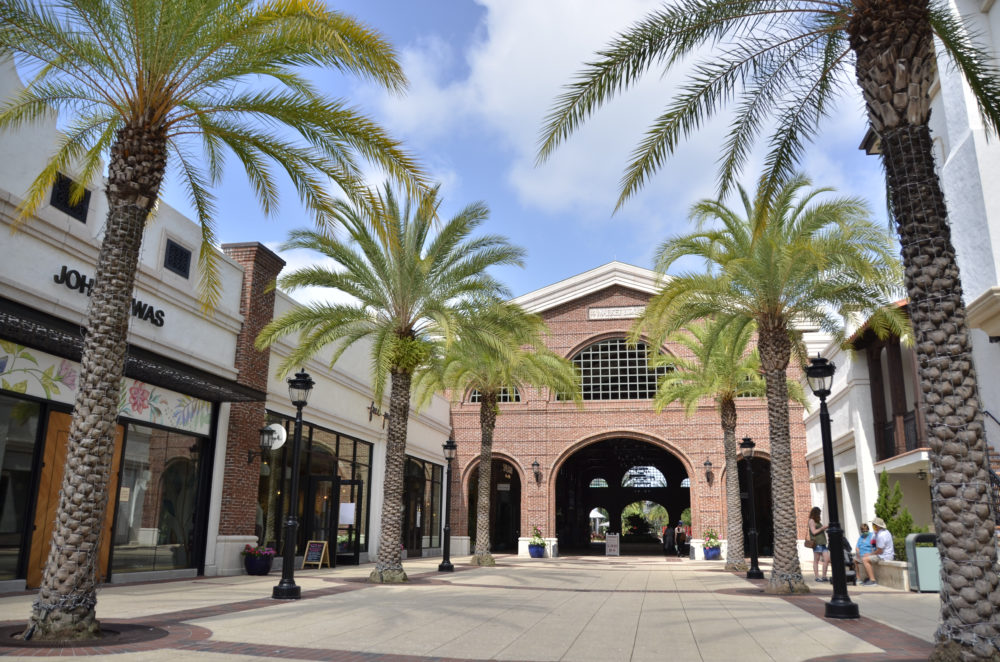 With the temperatures reaching into the 90's this week, it is no wonder guests were not exactly clamoring to visit Disney Springs––an outdoor mall––today.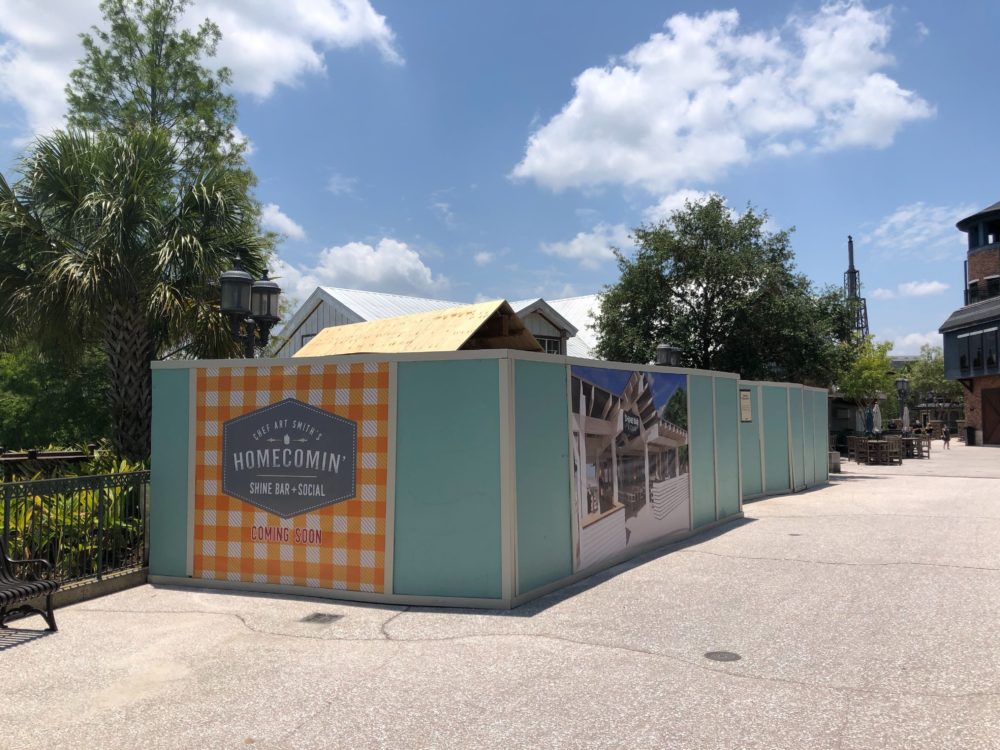 Work over at the "Shine Bar + Social" at Chef Art Smith's Homecomin' was quiet today.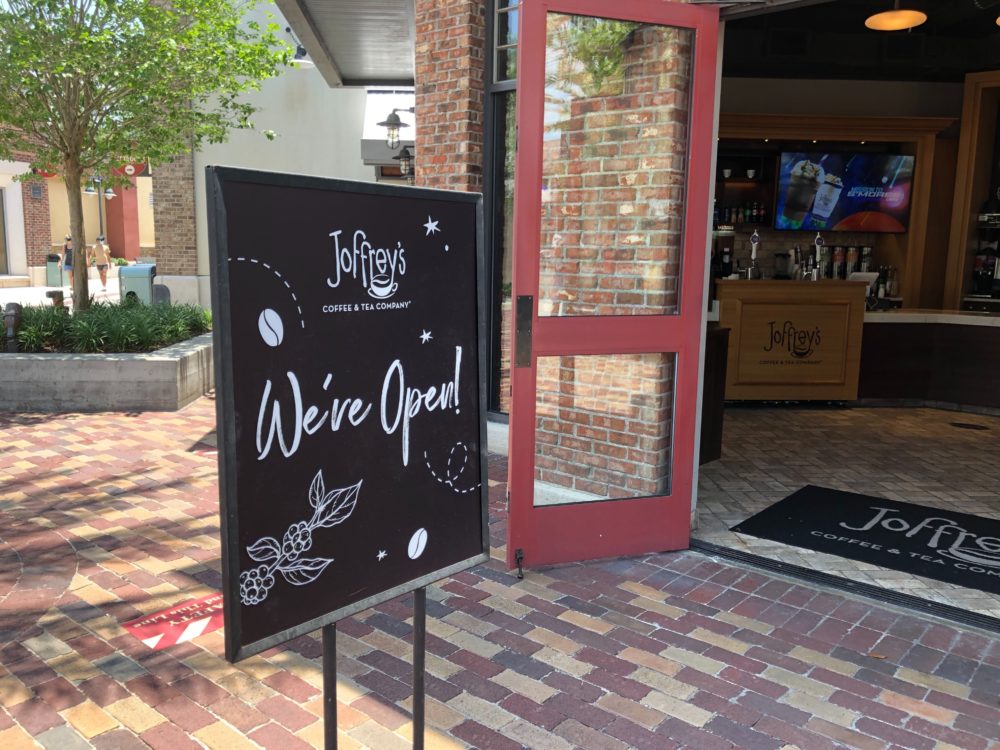 Joffrey's Coffee & Tea Company over at The Landing was open again, but there was no line to get in, despite the new "We're Open" sign outside of the entrance.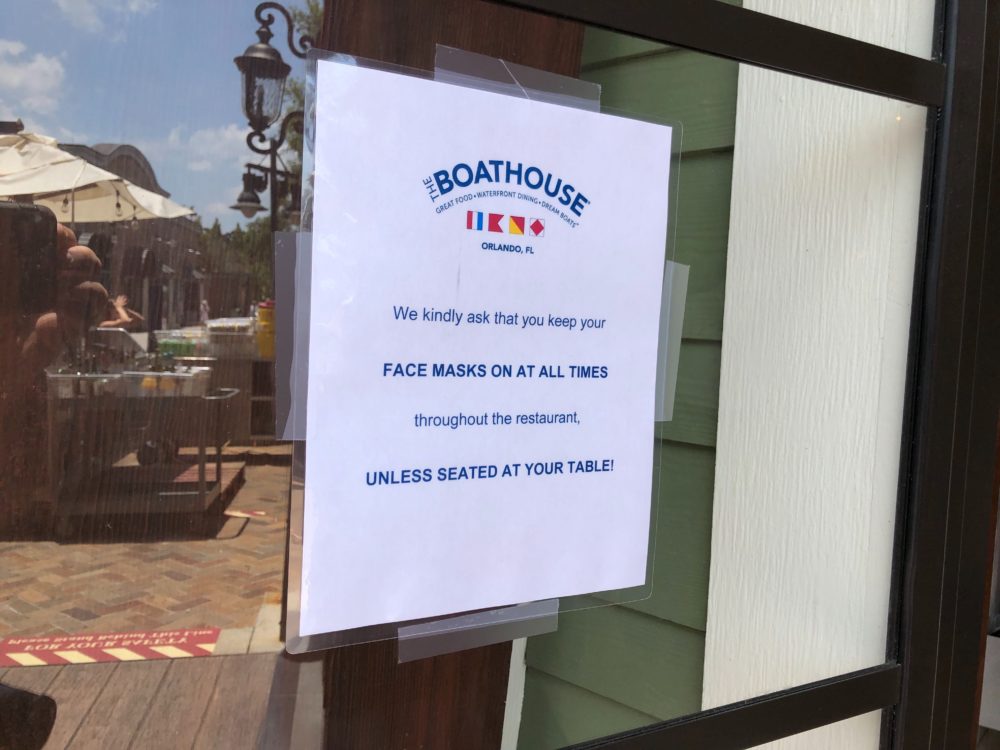 Signs on the doors to The Boathouse store remind guests to keep face masks on at all times. You can check out our review of The Boathouse from yesterday's reopening in our previous article.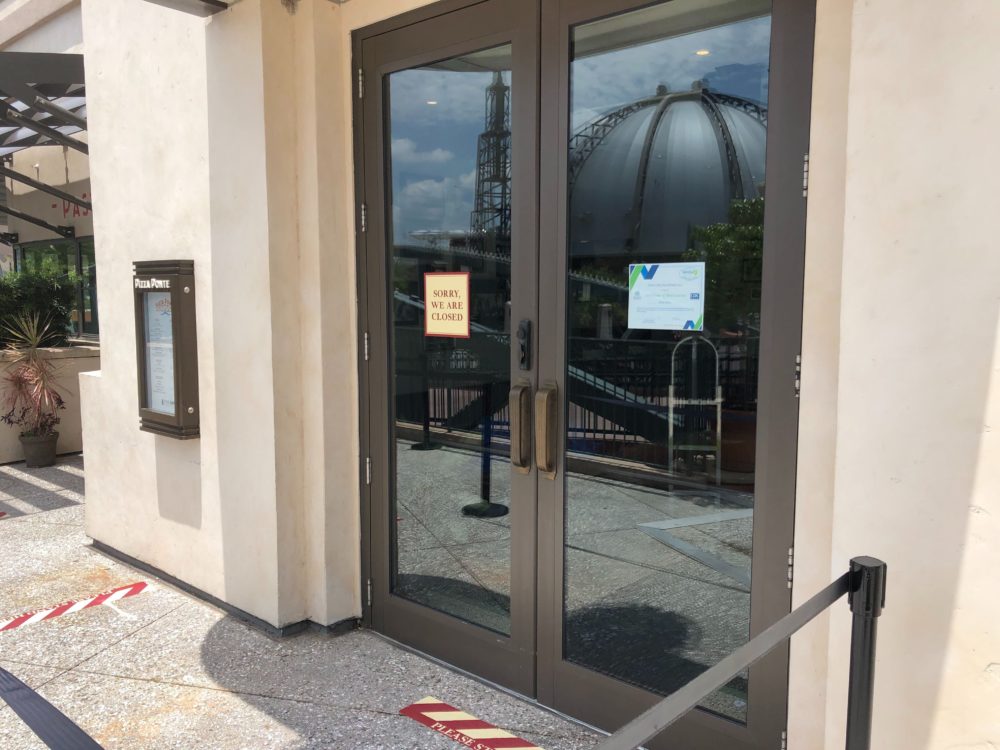 While still closed, Pizza Ponte sports a certificate of cleanliness on the front door, much like Earl of Sandwich had.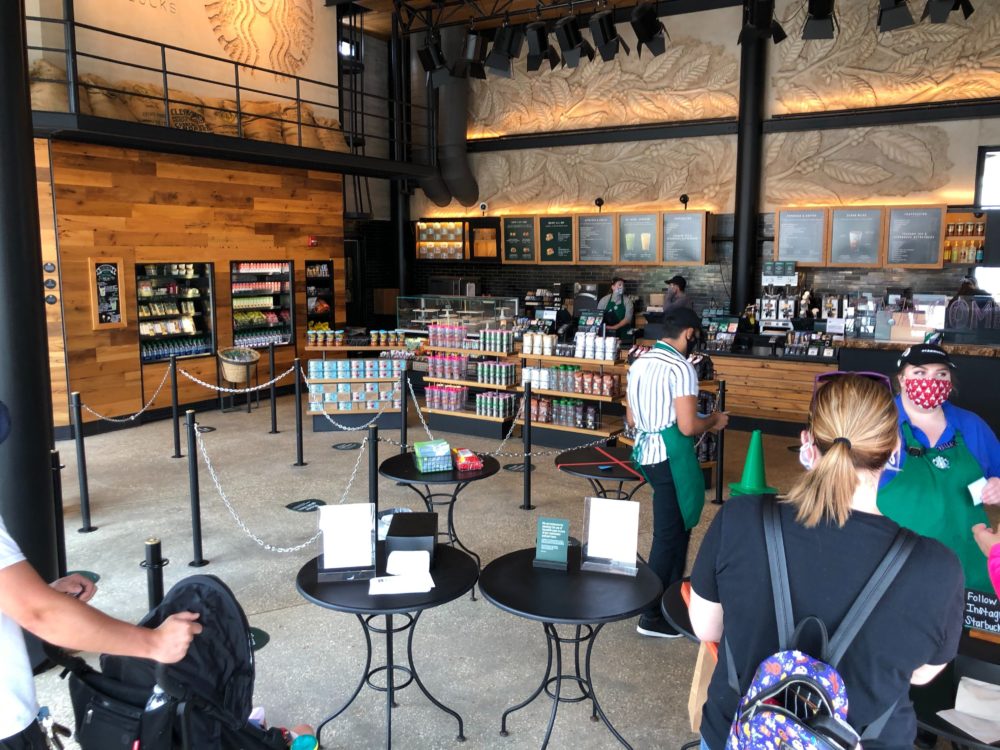 The Starbucks over at The West Side opened for the first time since Disney Springs' Phase 1 reopening today. However, to find the "Welcome Back" drink, you'll have to go to the walk-up location over in the Marketplace.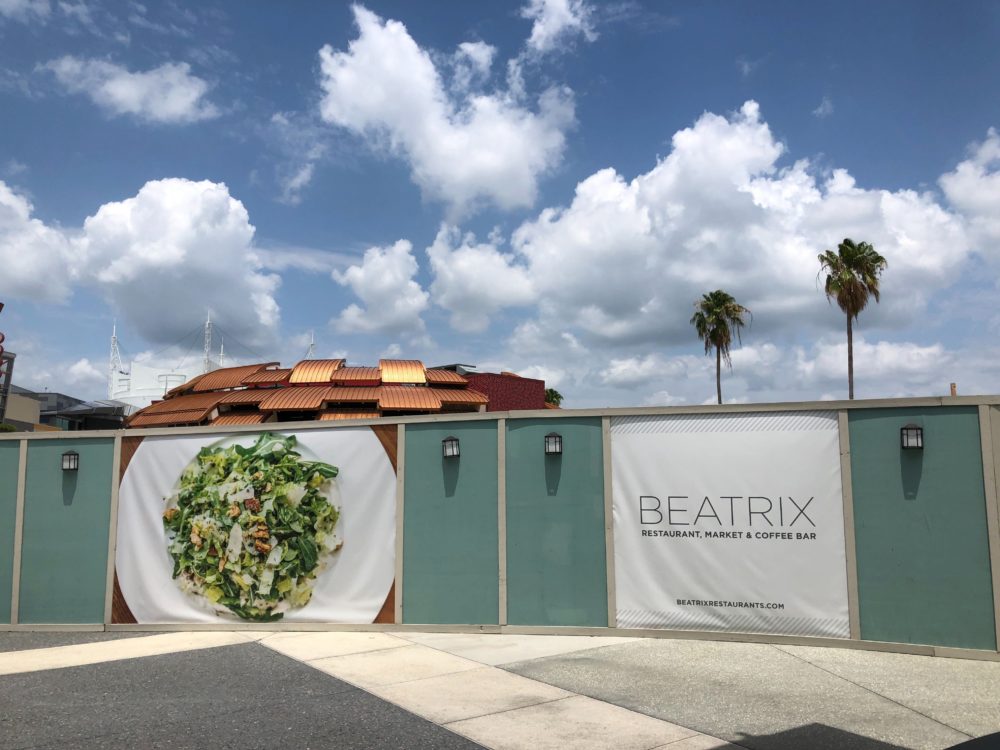 Work on the new Beatrix site is quiet over at the West Side.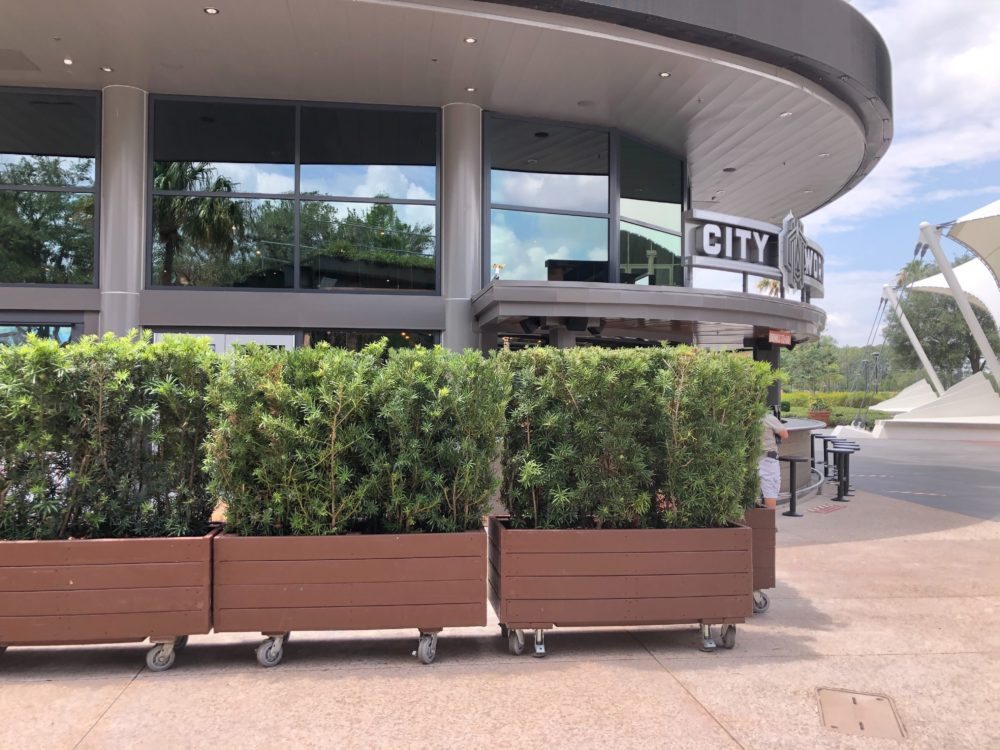 The work site at CityWorks was also quiet.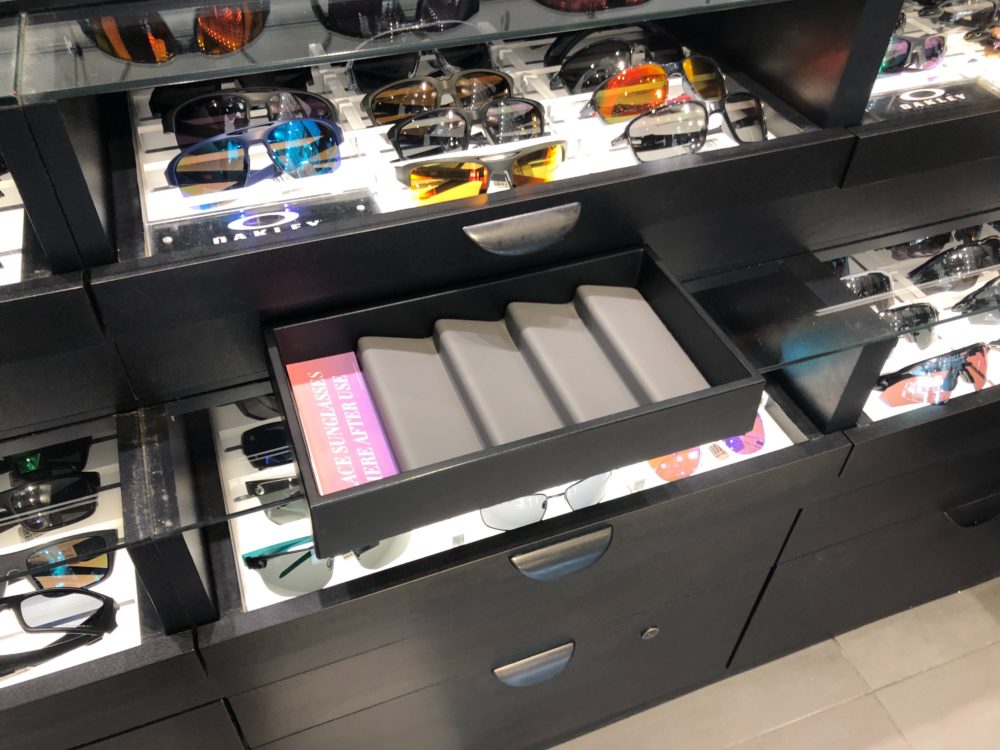 Guests inside Sunglass Icon are being advised that everything has been sanitized inside the store, and to place sunglasses into these bins after they've been tried on. Employees then take the bins in the back to sanitize them again before replacing them on the shelving displays.
There were no big crowds today to direct through the barriers by Ample Hills.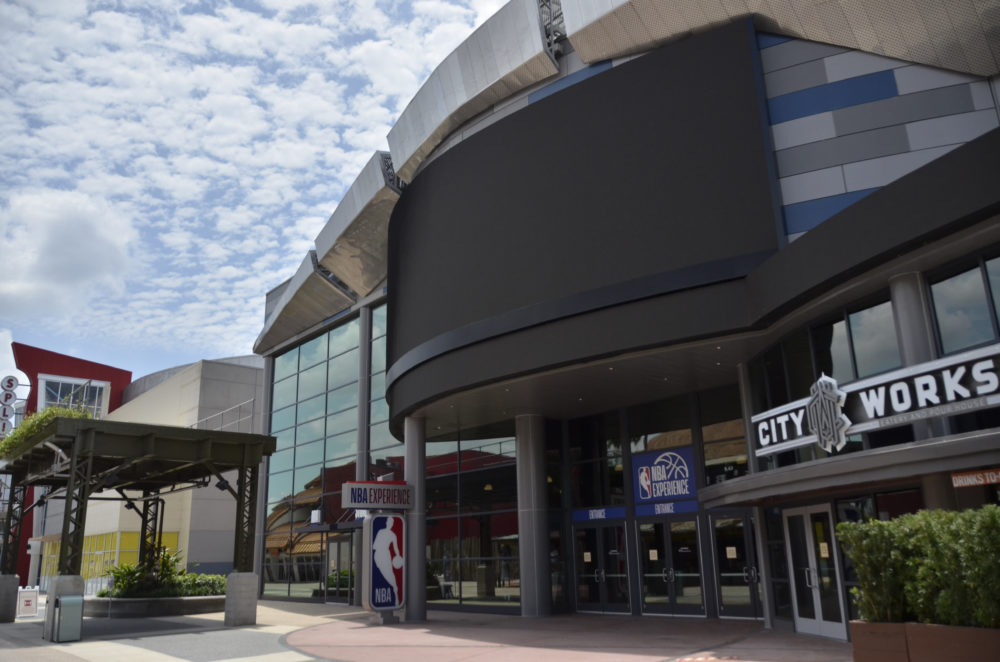 Even the NBA Experience big screen remains off.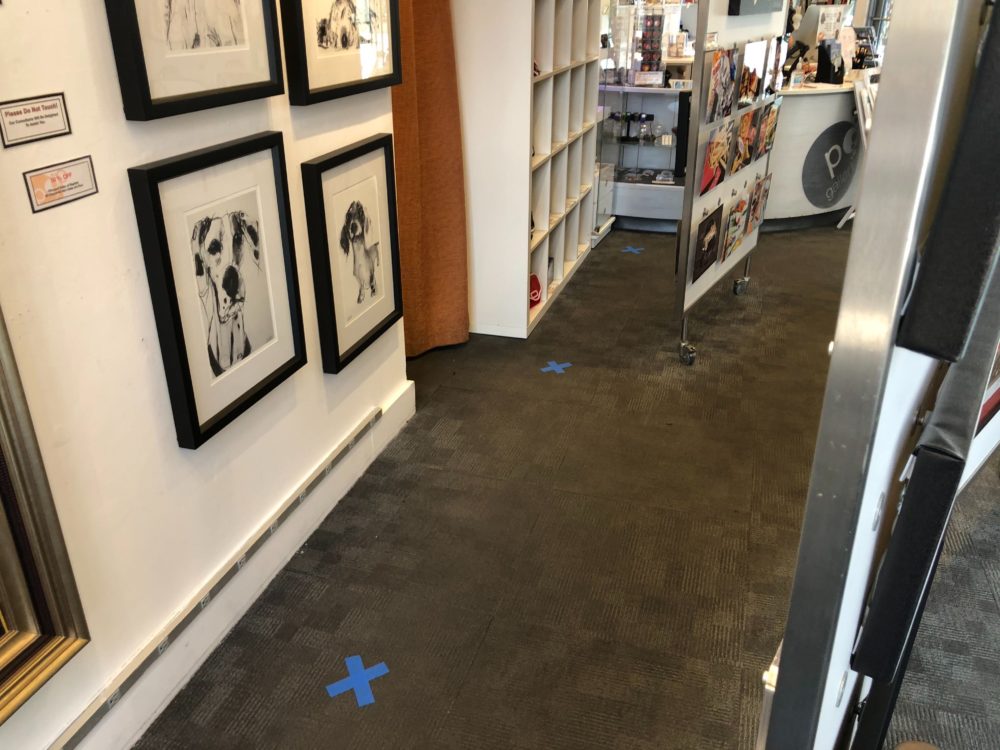 Inside Pop Gallery, blue x's on the ground mark social distancing spaces for guests in line to check out.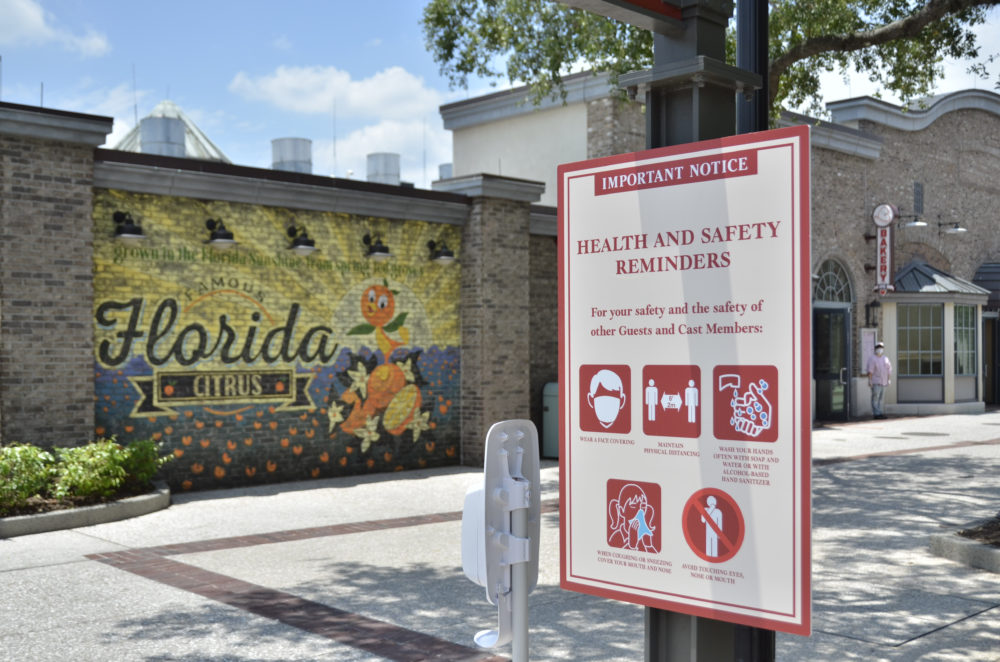 That does it for our visit to Disney Springs today. Stay tuned to WDWNT for the latest in Disney Parks news.