With more shops and restaurants reopening, Disney Springs quietly took another step towards normalcy overnight.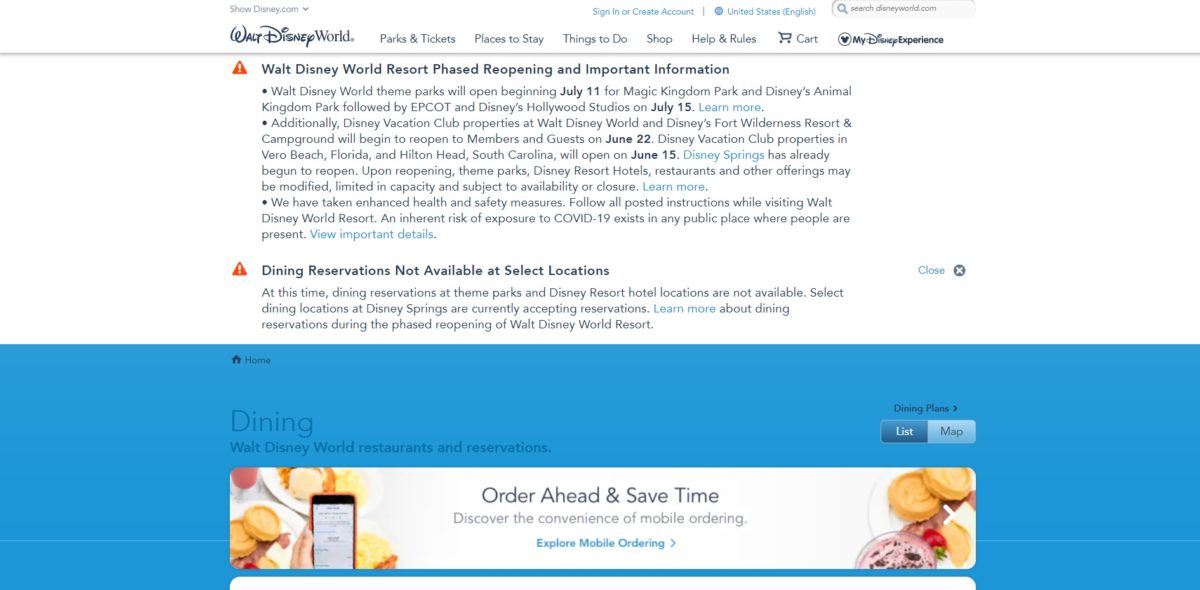 Added to the advisories on Walt Disney World's website was this statement: "Select dining locations at Disney Springs are currently accepting reservations."

Previously, all reservations for Disney Springs restaurants were cancelled through the month of June, but six restaurants are now able to be booked through My Disney Experience on Walt Disney World's website.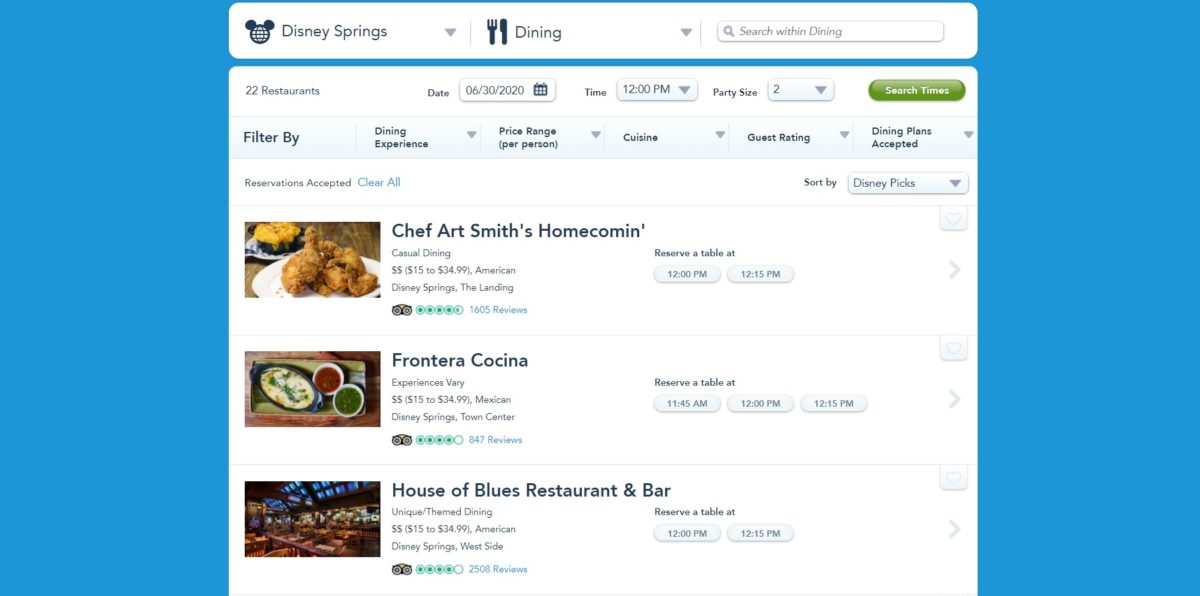 The six restaurants, as of the writing of this article, are: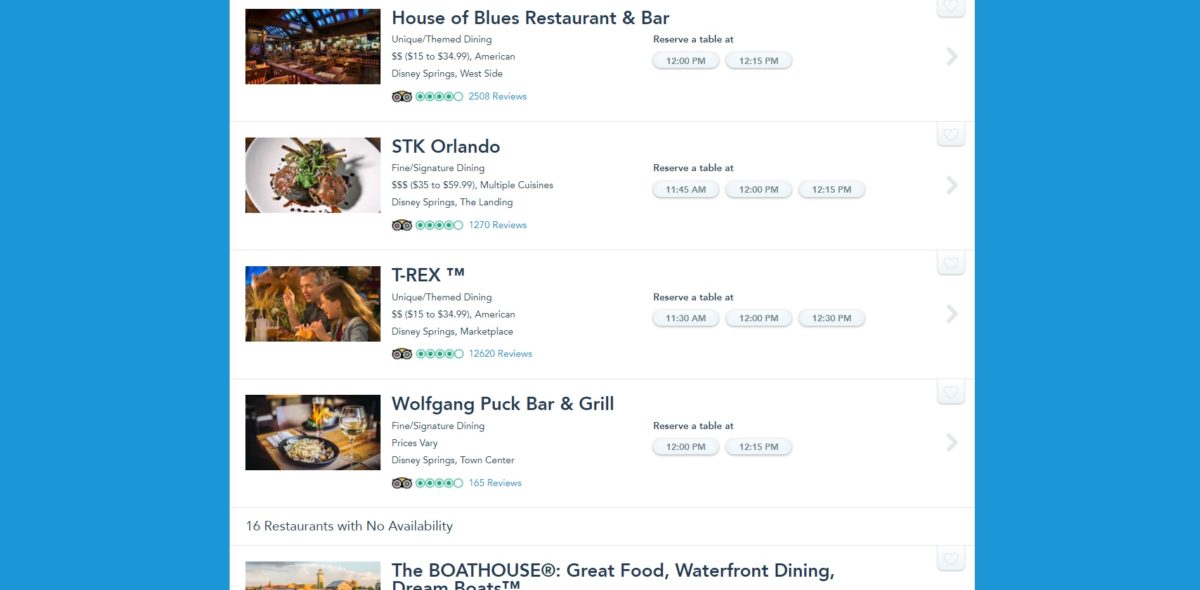 Currently, reservations seem to only be available on the website, as when we tried to make reservations for these restaurants on the My Disney Experience app, it redirected us to the website.
Last week, Disney confirmed that they had cancelled all dining reservations through the end of the year, and announced that they were shortening the reservation window from 180 days in advance to 60 days once they resumed.
Keep reading WDWNT for continuing coverage of the changes at Disney Springs, including when more restaurants begin accepting reservations again.