Guests with dining reservations cancelled during the closure were given the ability to make reservations online this morning after it had been previously stated that guests with prior (cancelled) reservations would receive priority in re-booking new reservations. While we had few details to go on yesterday, after dabbling with the system this morning, we have some important updates to share. First off, theme park restaurant reservations are open.
Reservations are available online via My Disney Experience, however if you do not meet the criteria of previously-cancelled dining reservations (from May 28 through September 2), then you're met with the following error page: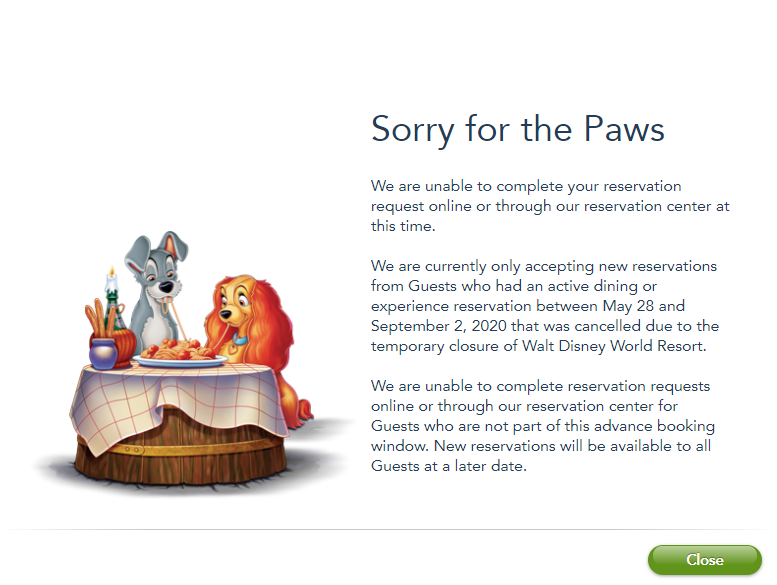 Disney Reservation Center phone lines can be reached by calling (407) 824-1391, however phone lines are, as expected, very congested, with long wait times reported. Online reservations for all Guests will reopen at a later date.
Here's the current list of restaurants we're seeing with availability:
Magic Kingdom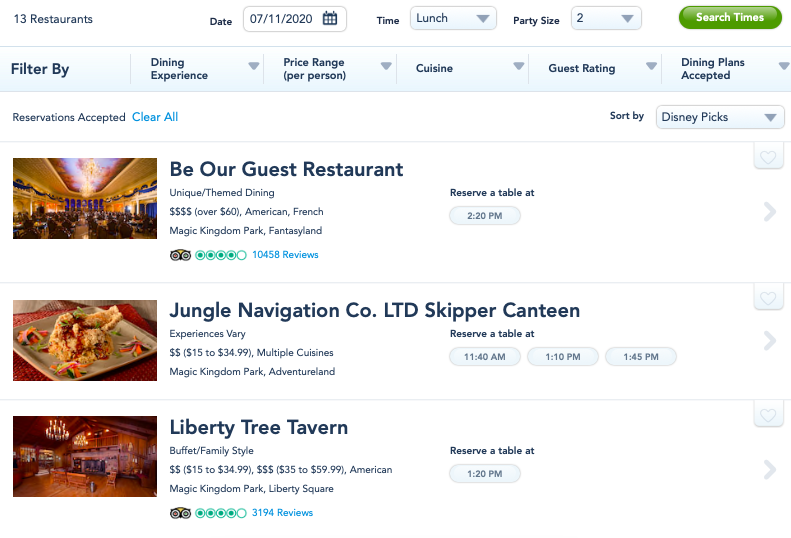 Disney's Animal Kingdom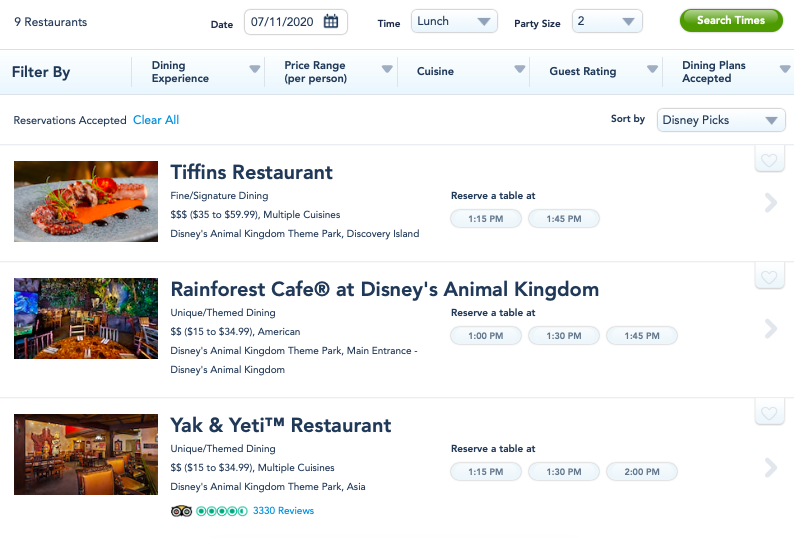 EPCOT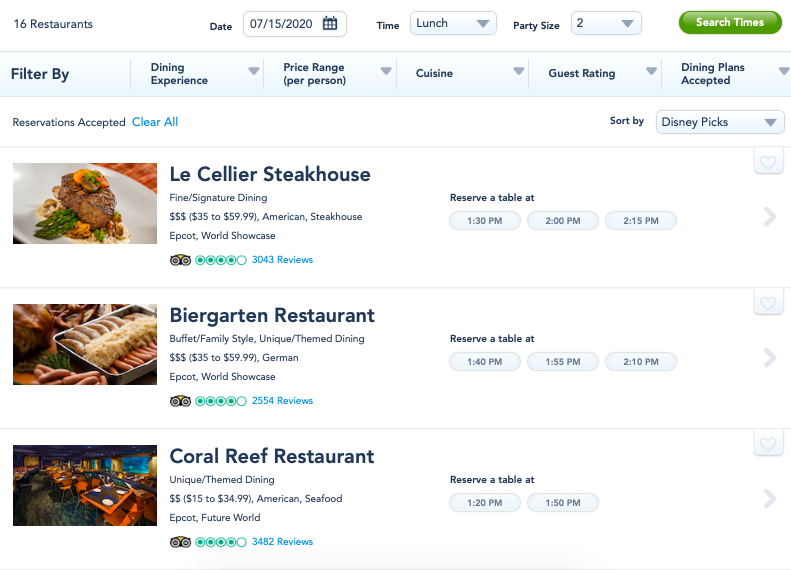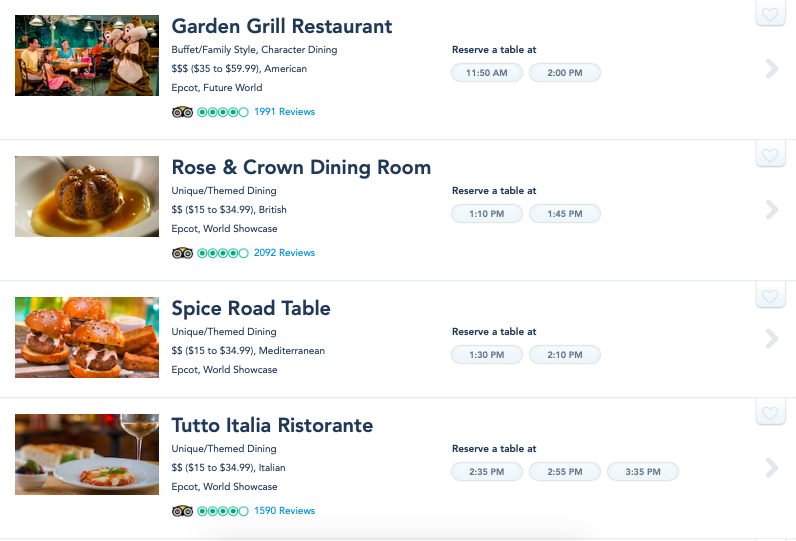 Disney's Hollywood Studios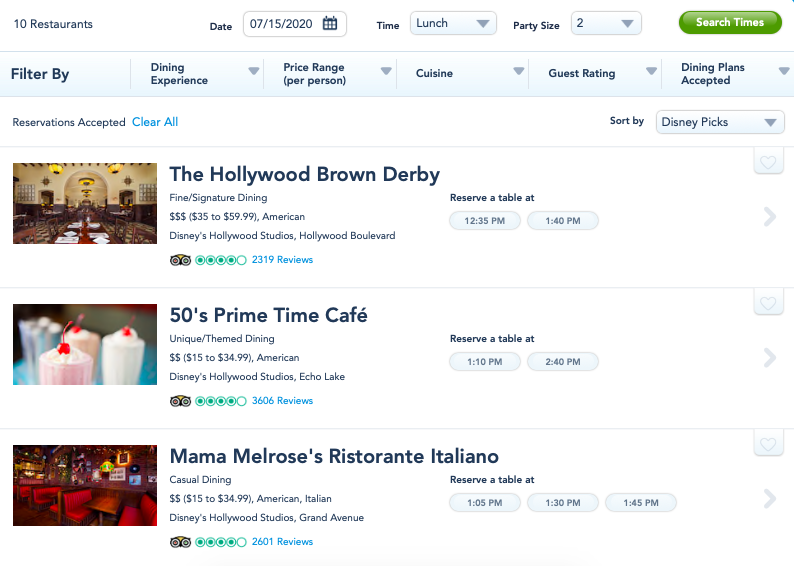 All restaurant pages now feature the following notice regarding the need for both a Disney Park Pass Reservation and a dining reservation:
An Important Message
In addition to a confirmed dining reservation, in-park dining at table-service restaurants requires a park reservation and valid admission for the same park on the same date for each person in your party ages 3 and up. Dining reservations do not guarantee admission to the park. Learn more about dining options during the phased reopening of Walt Disney World Resort.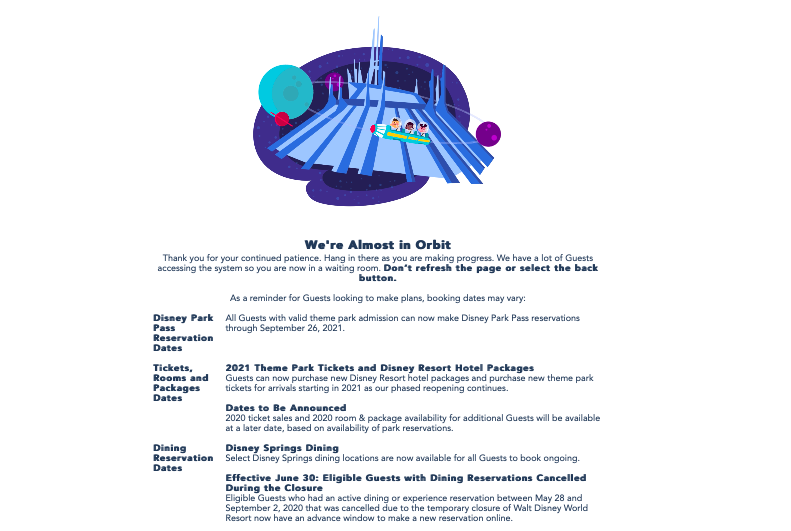 In order to avoid system crashes due to user error, the Space Mountain-themed holding page lists all of the pertinent dates for reservations. New reservations will be available to all Guests at a later date, but for now it is strictly for guests with previously-cancelled reservations.