Welcome to the weekend at Disney Springs! It's a hot one today, with the temperature topping out in the high 90's and the heat index above 100 degrees. Let's take a look at what's going on – otherwise, we might melt.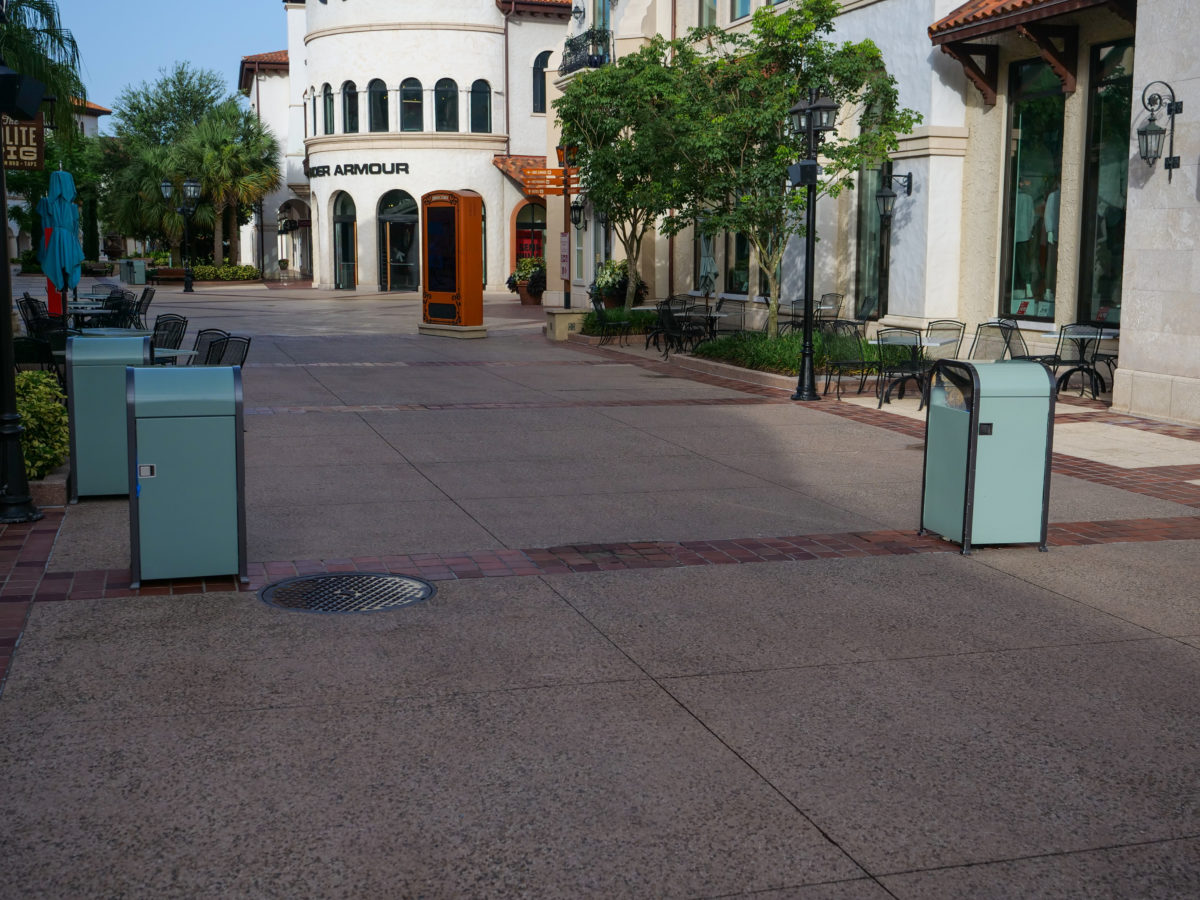 First things first, there are still a couple of rogue trash cans in the walkways of Disney Springs. We have, however, observed tiles being repaired, which hopefully means these receptacles can return to their proper spots soon.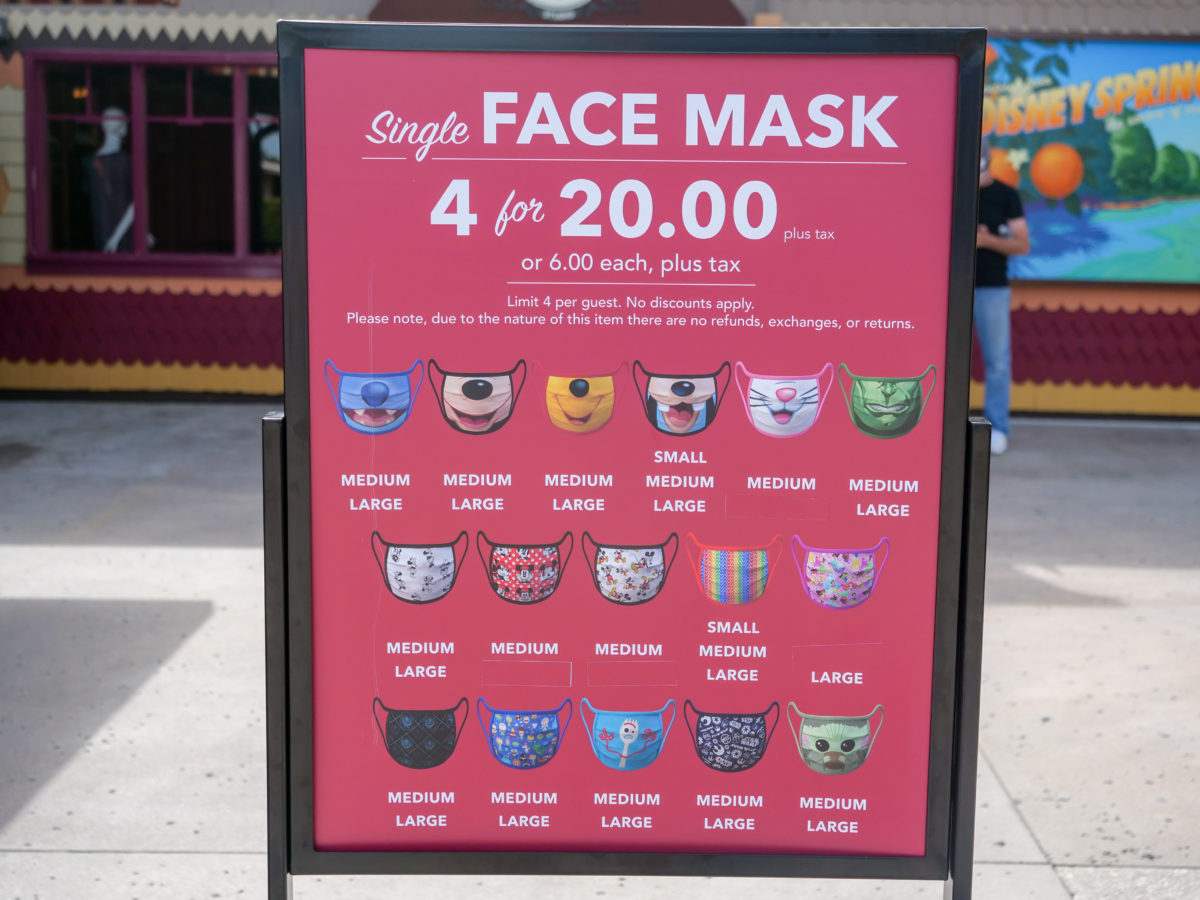 Despite not selling masks at Marketplace Co-Op last weekend, they were available for purchase today. A few size and style combinations are currently sold out, though.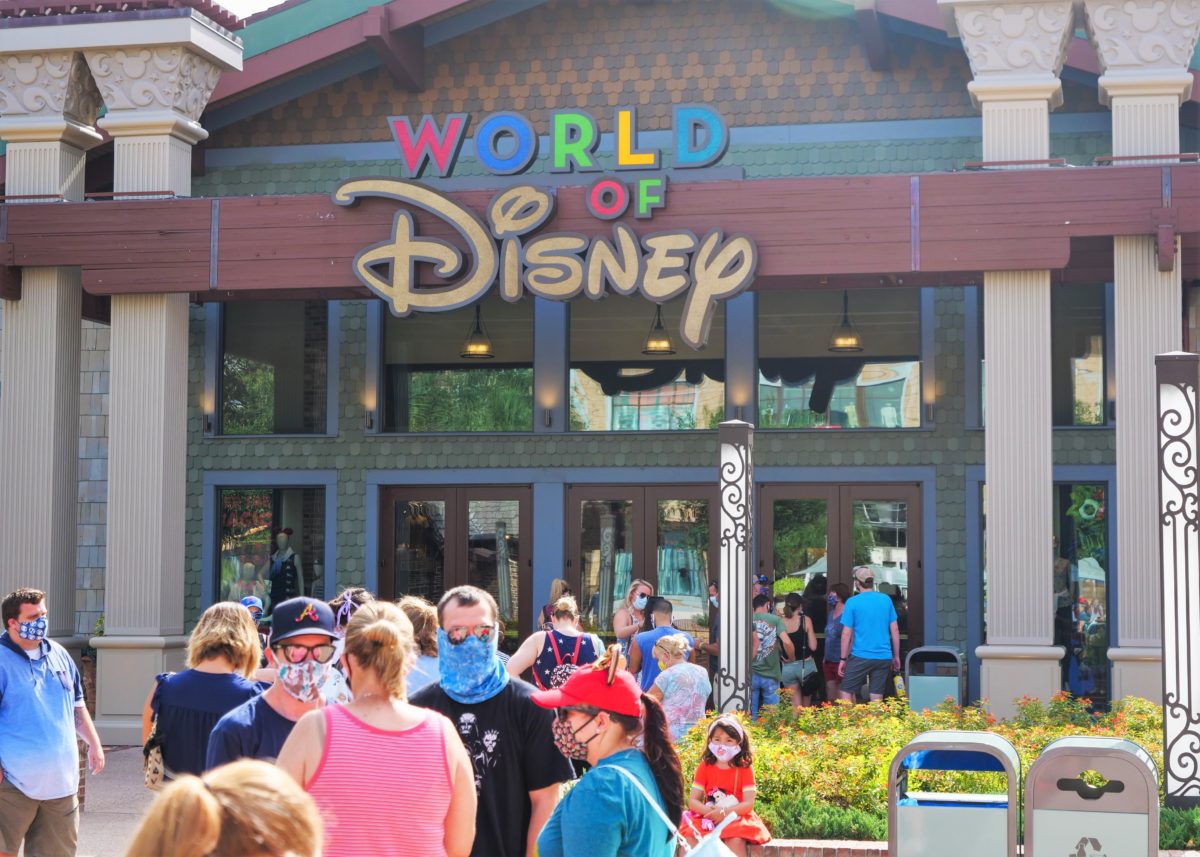 Not particularly interested in heading to Co-Op for Disney Character masks, a line formed outside of World of Disney just before opening.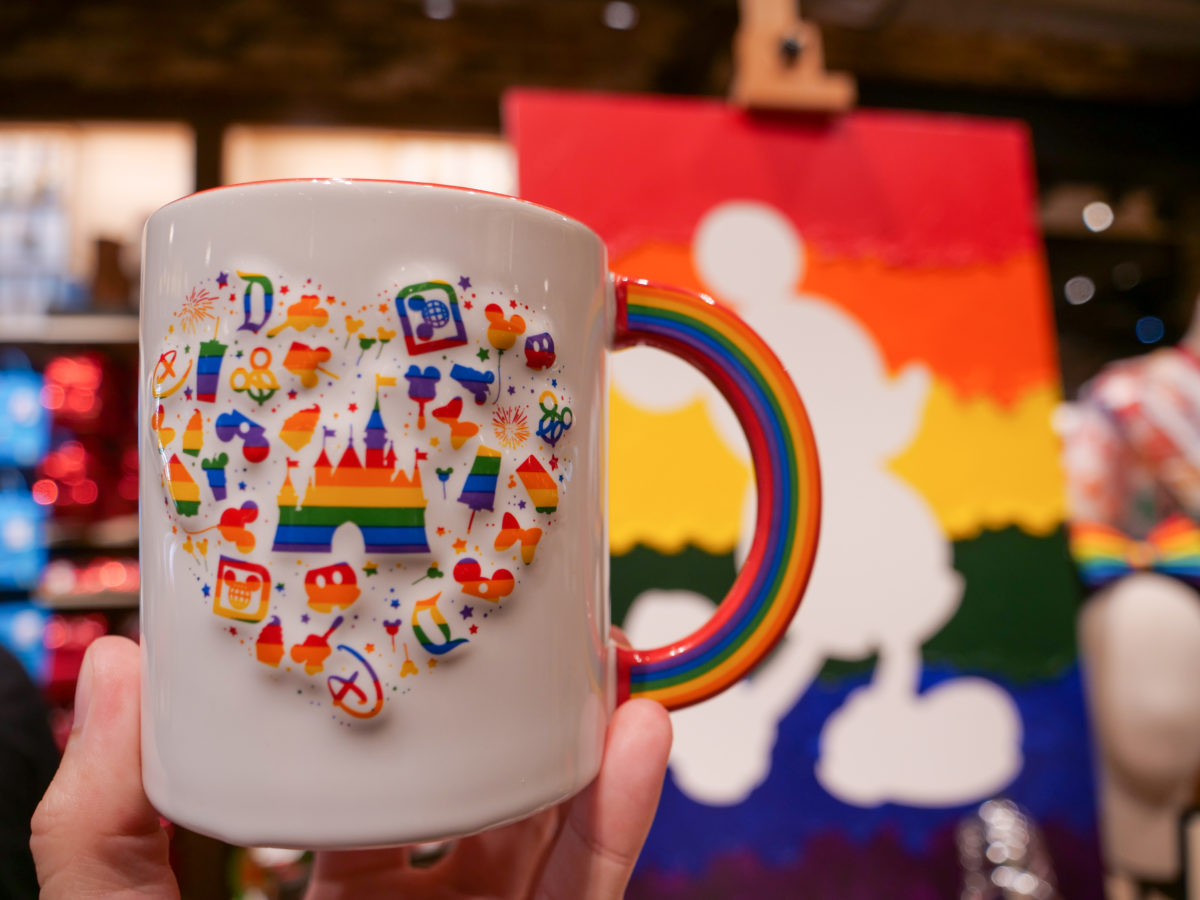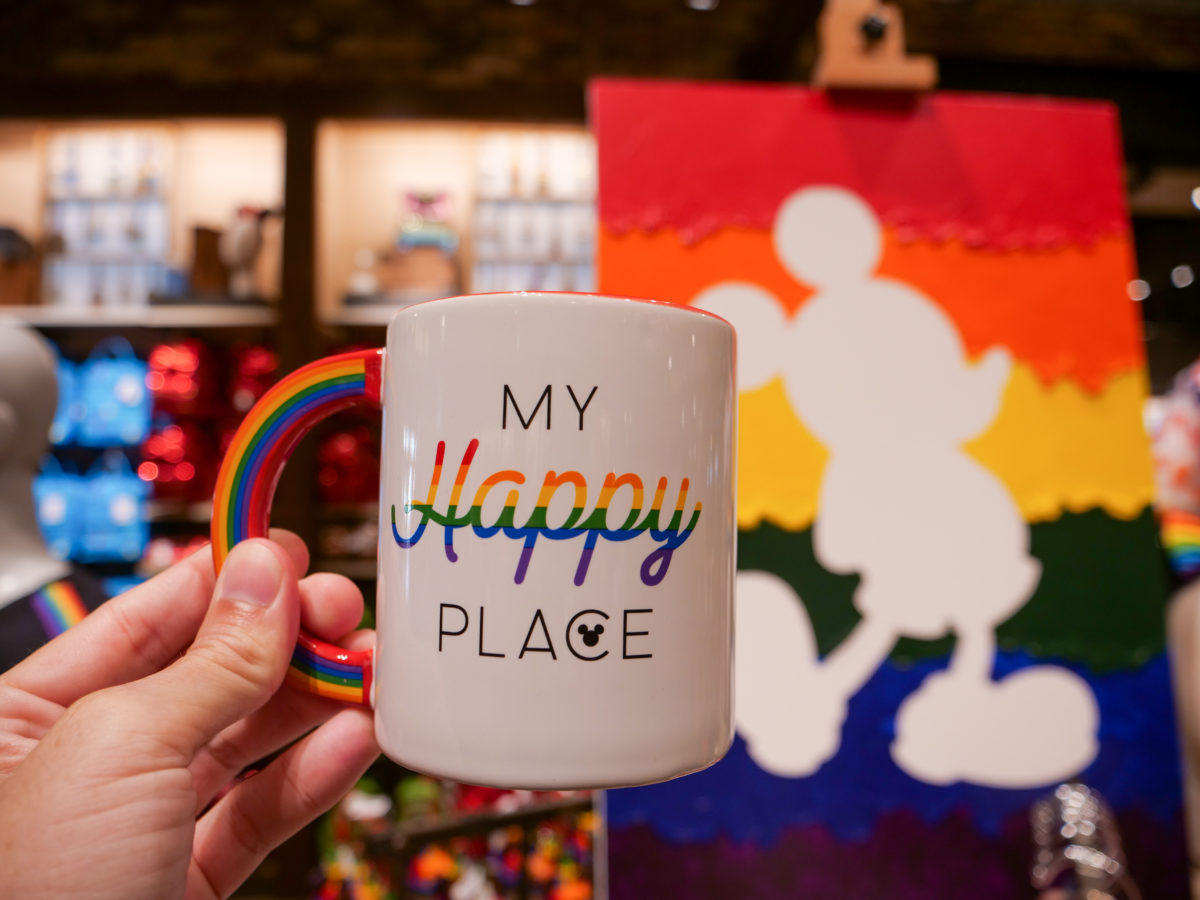 Inside, Guests were rewarded for their patience with a handful of new merchandise, such as this rainbow mug joining the Pride lineup. Check out our full post on the mug for all of the details.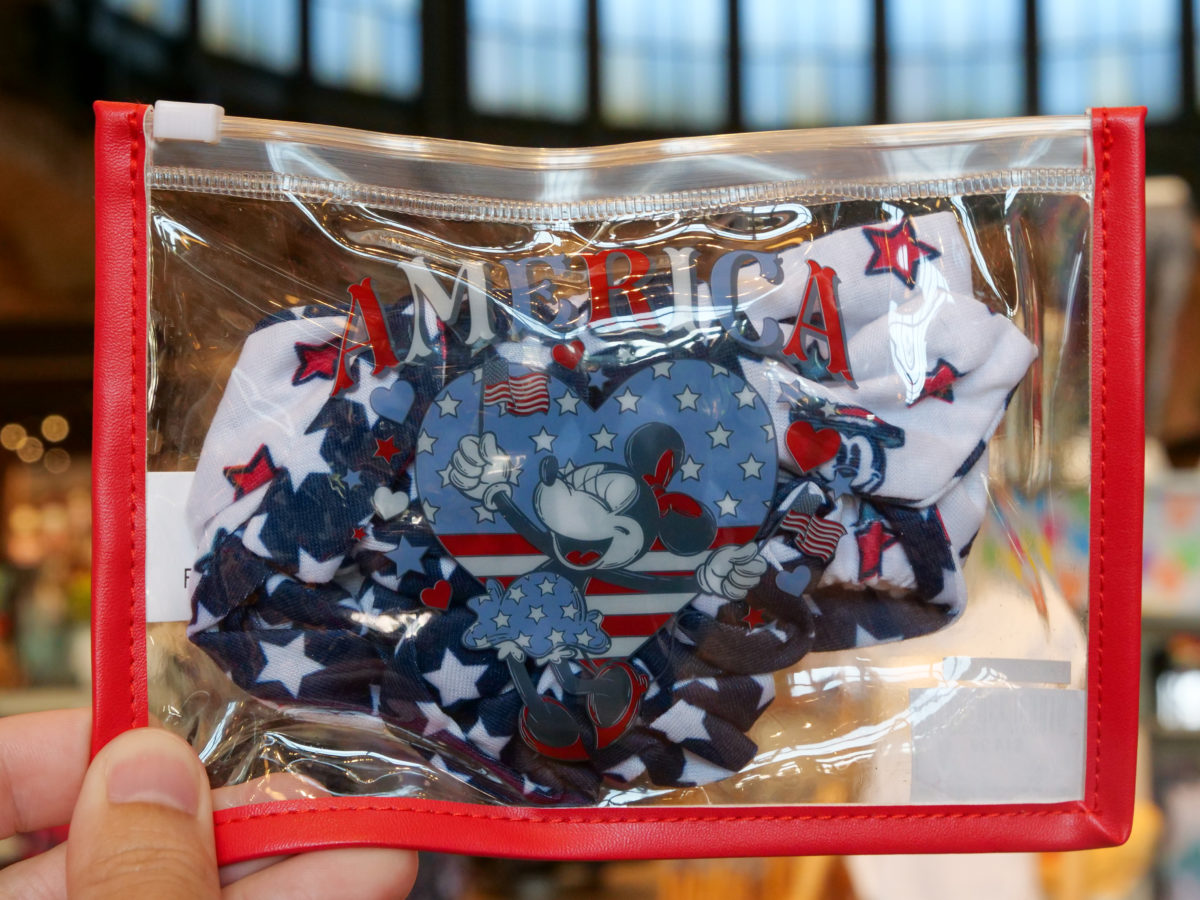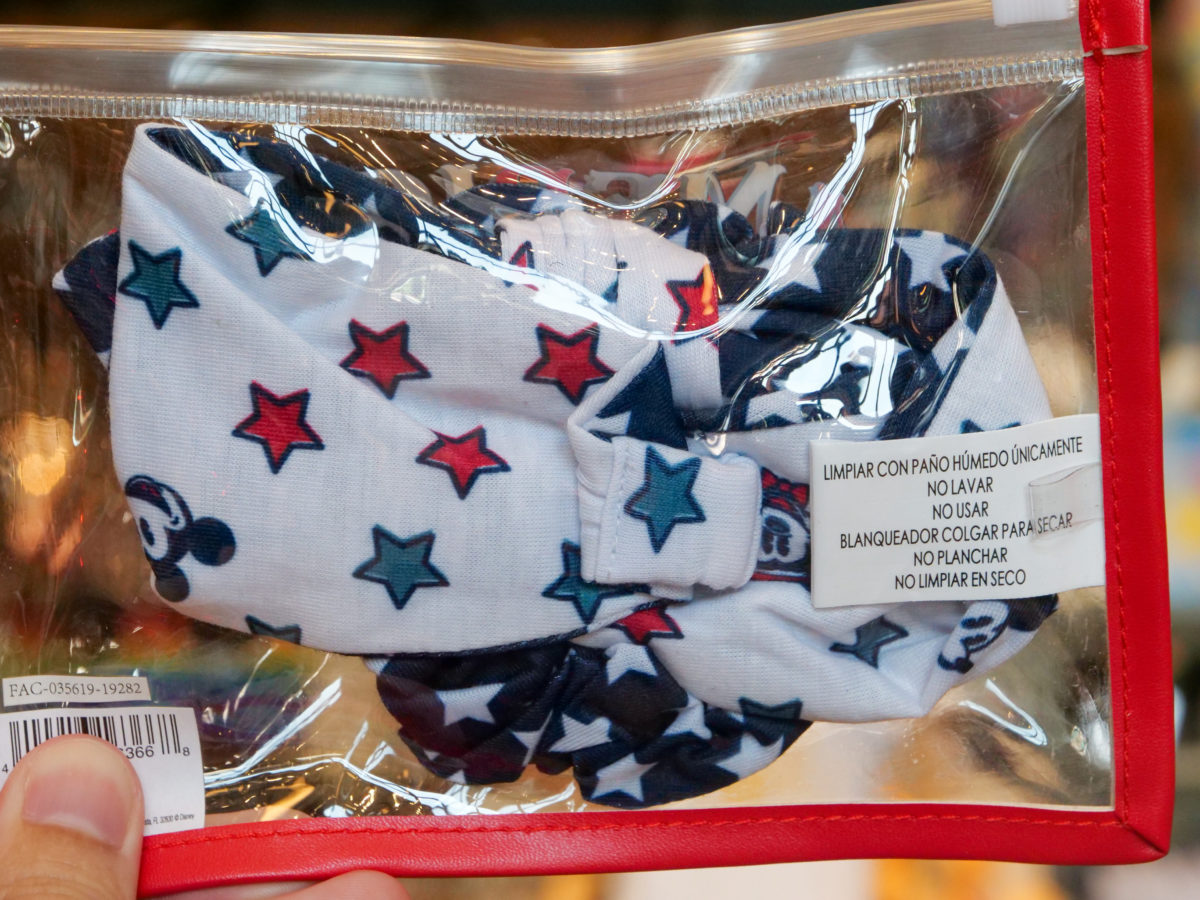 A new addition to the Americana collection that has appeared in advance of the Fourth of July, this headband debuted today at a cost of $14.99.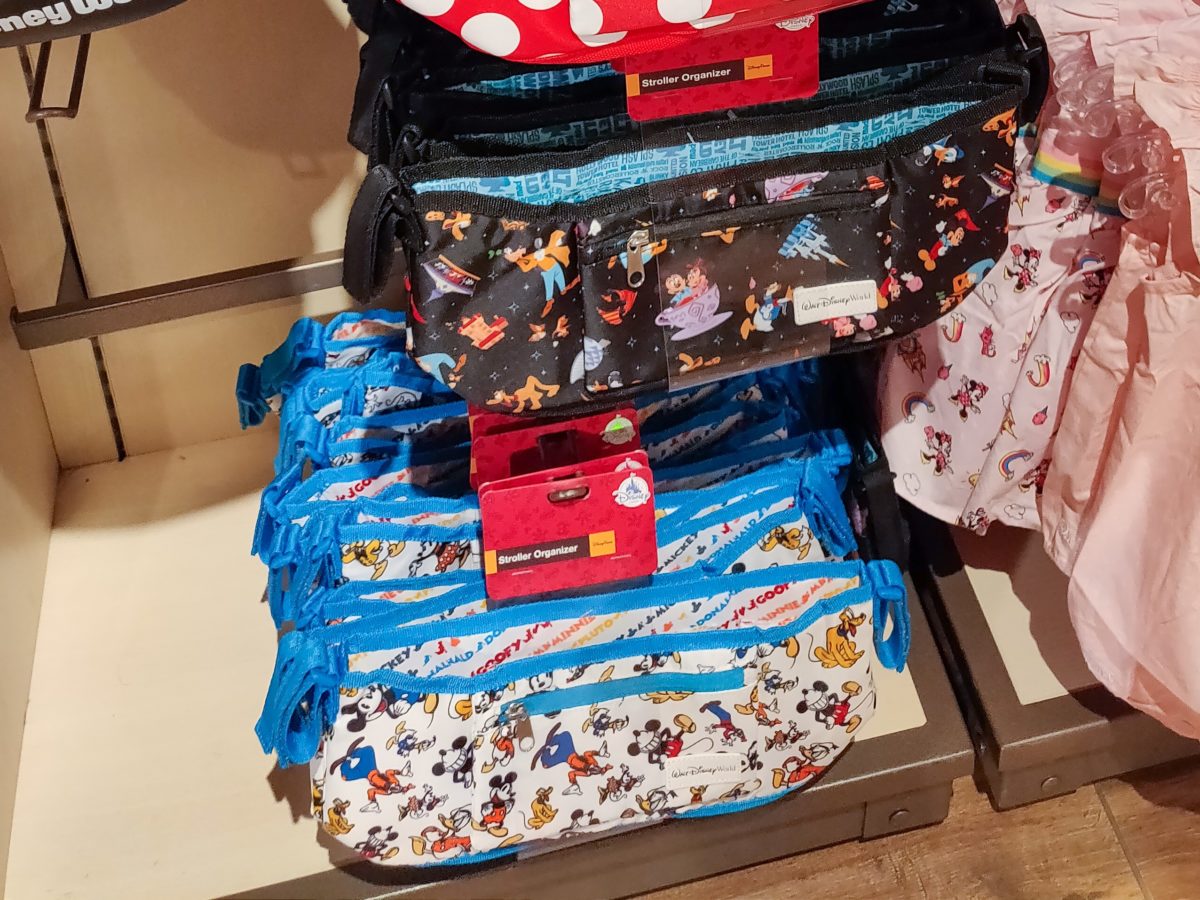 These stroller organizers are new to Disney Springs after having been recently spotted at one of the resort hotels. They retail for $24.99 each.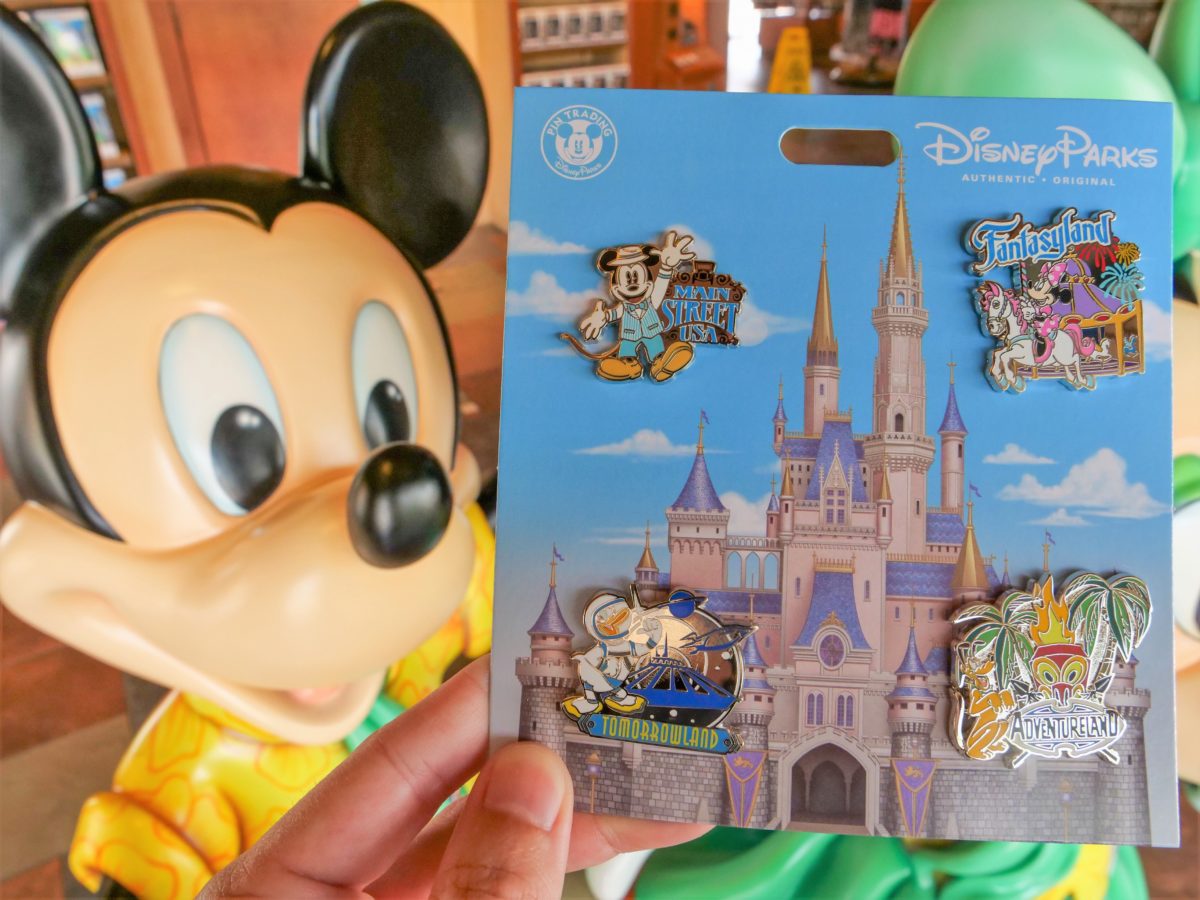 Moving on to Disney's Pin Traders, this new Magic Kingdom 'lands' pin set is a new arrival.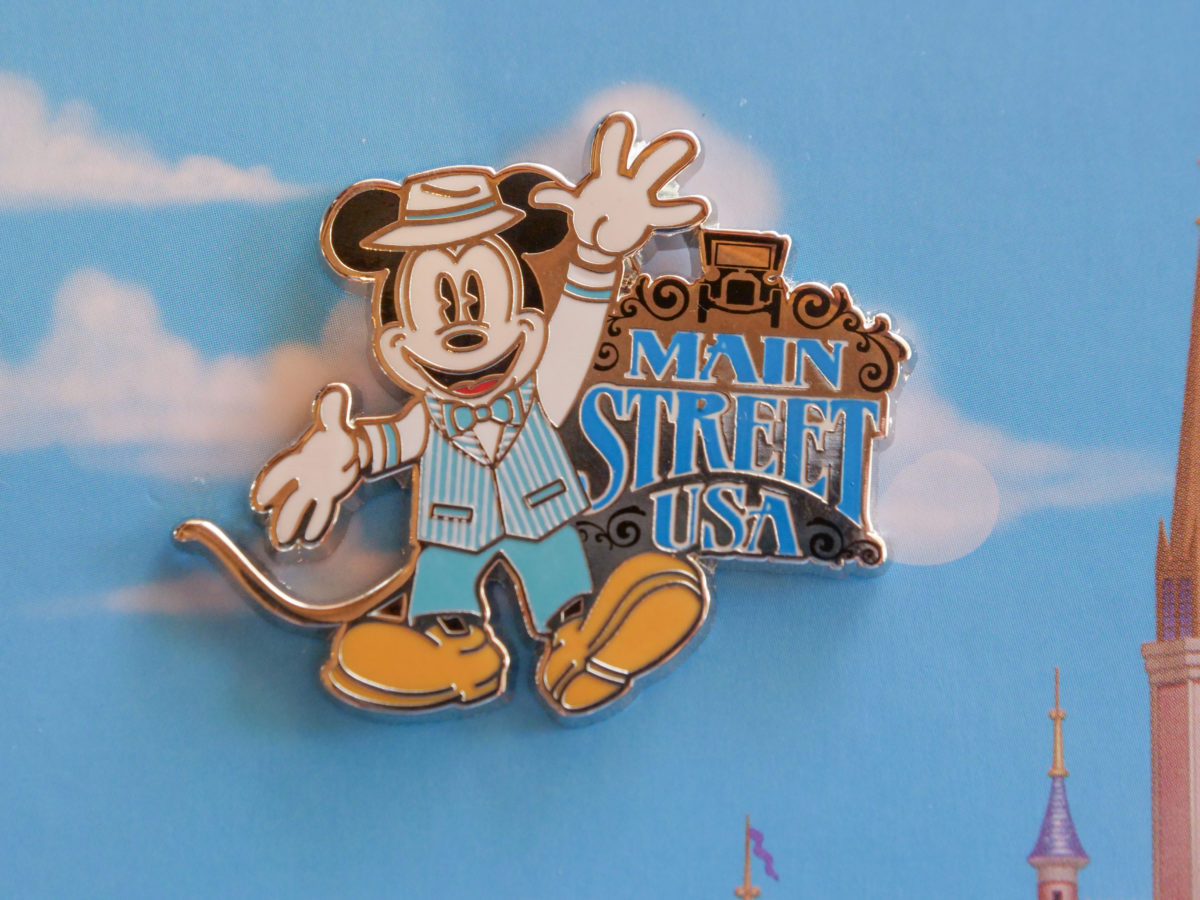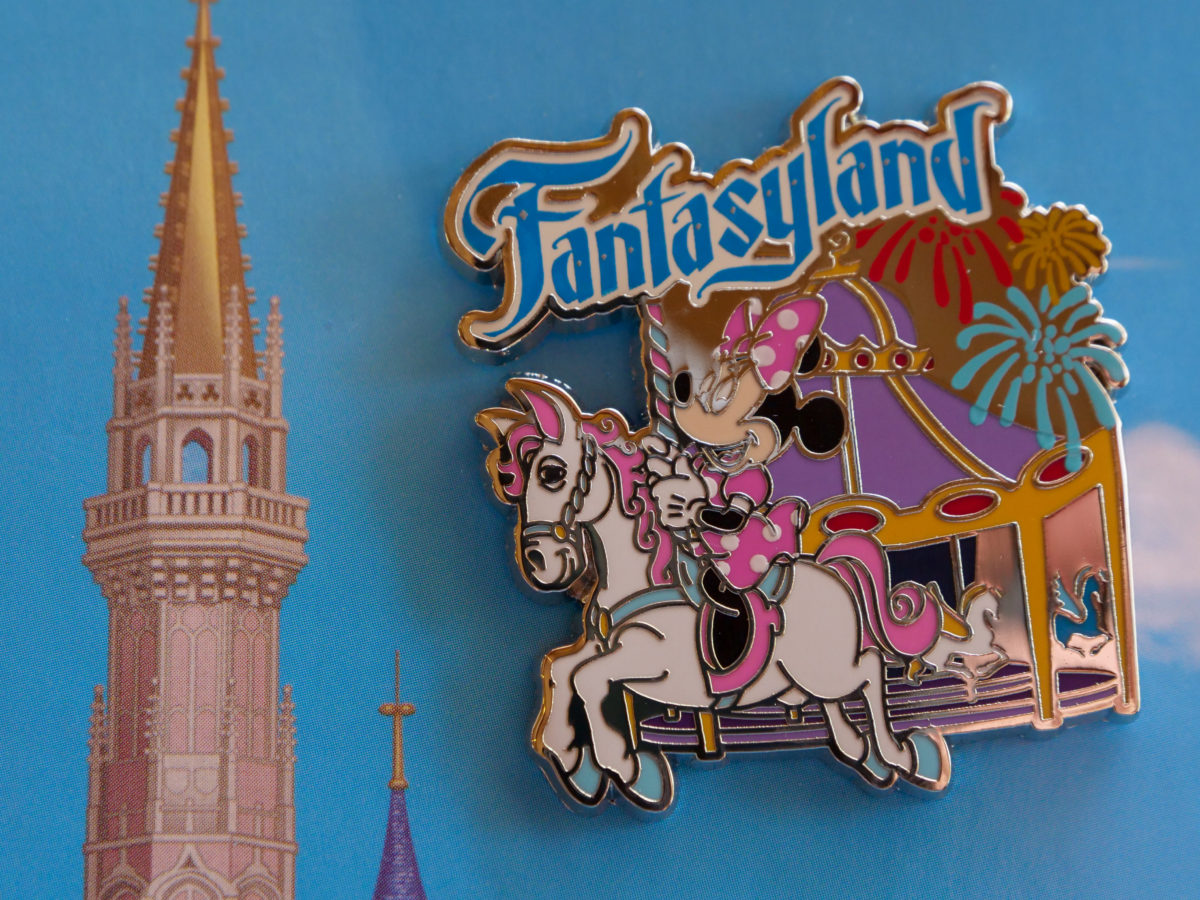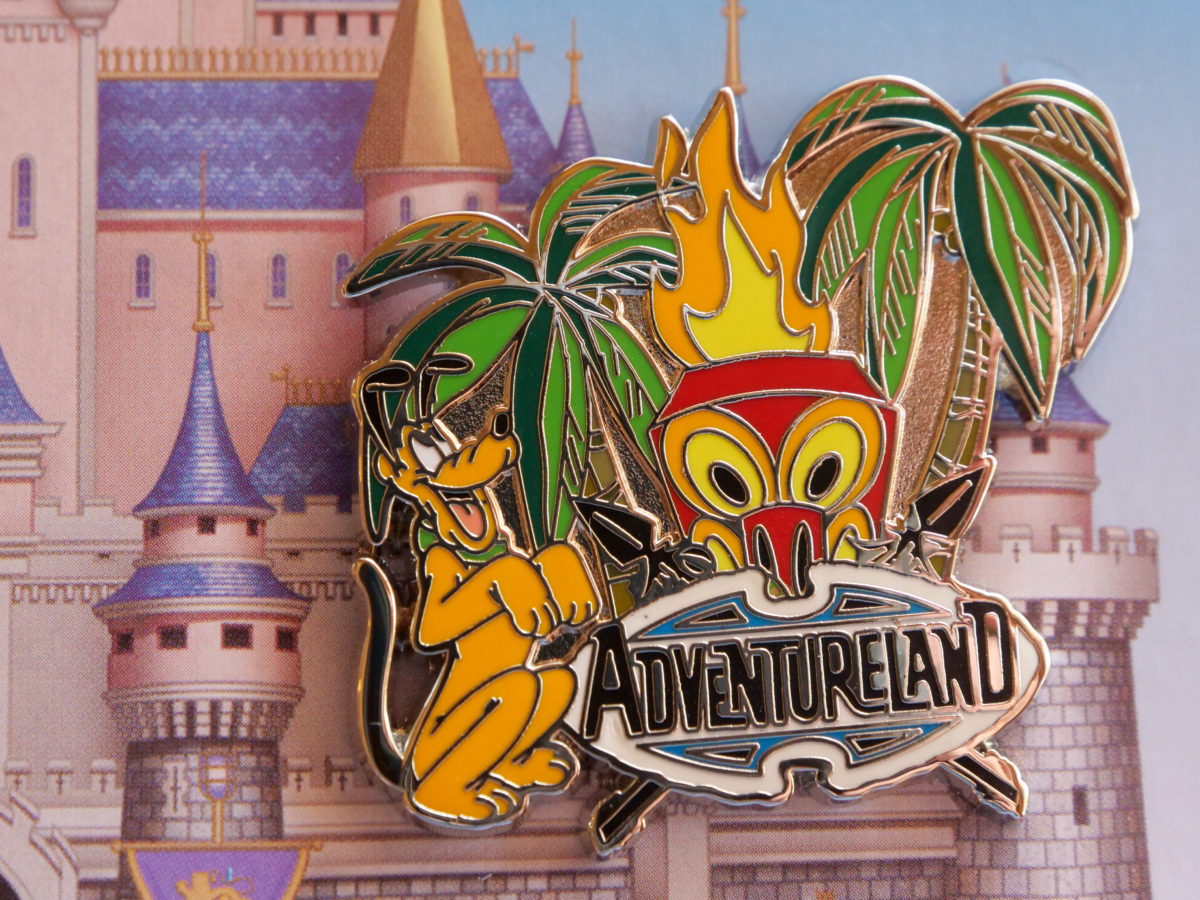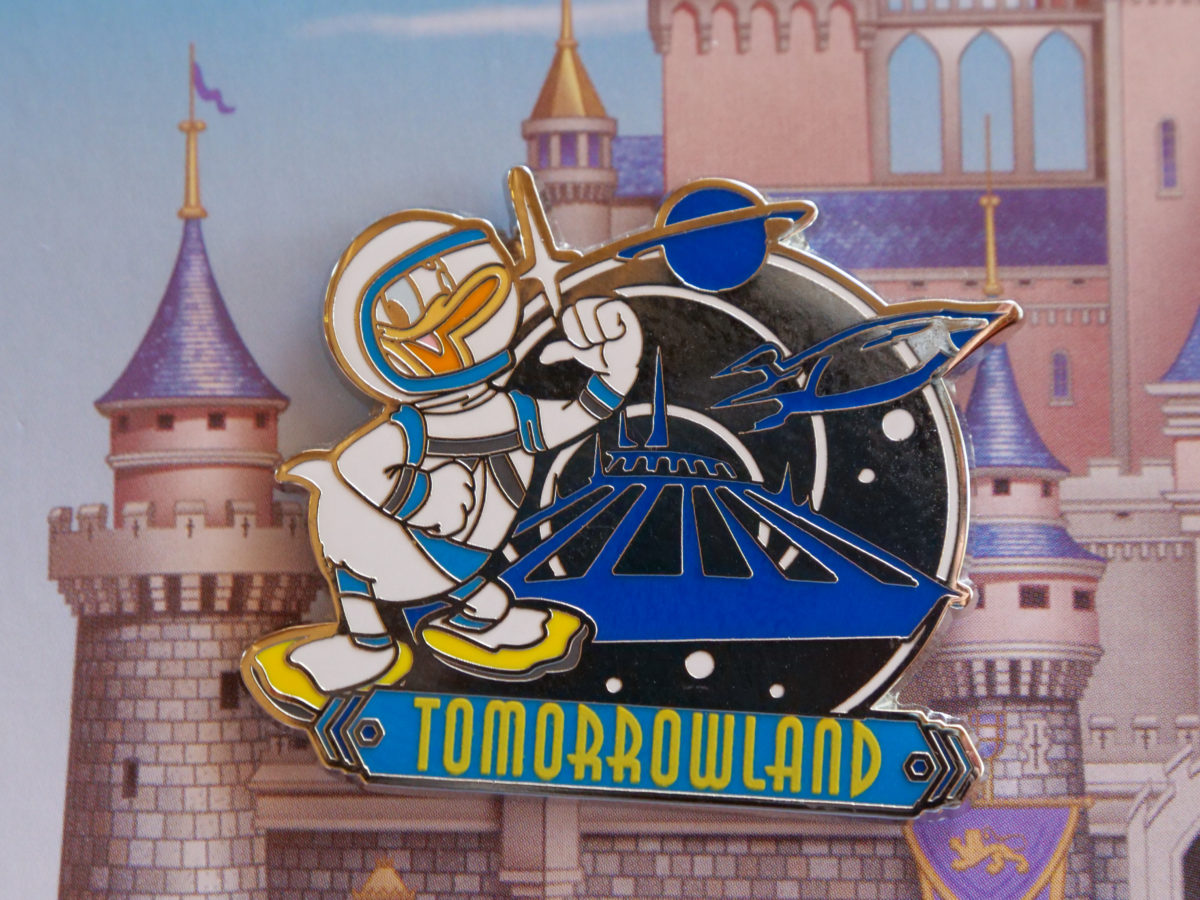 The set includes pins for Main Street USA, Fantasyland, Adventureland, and Tomorrowland. The four-pin set sells for $27.99.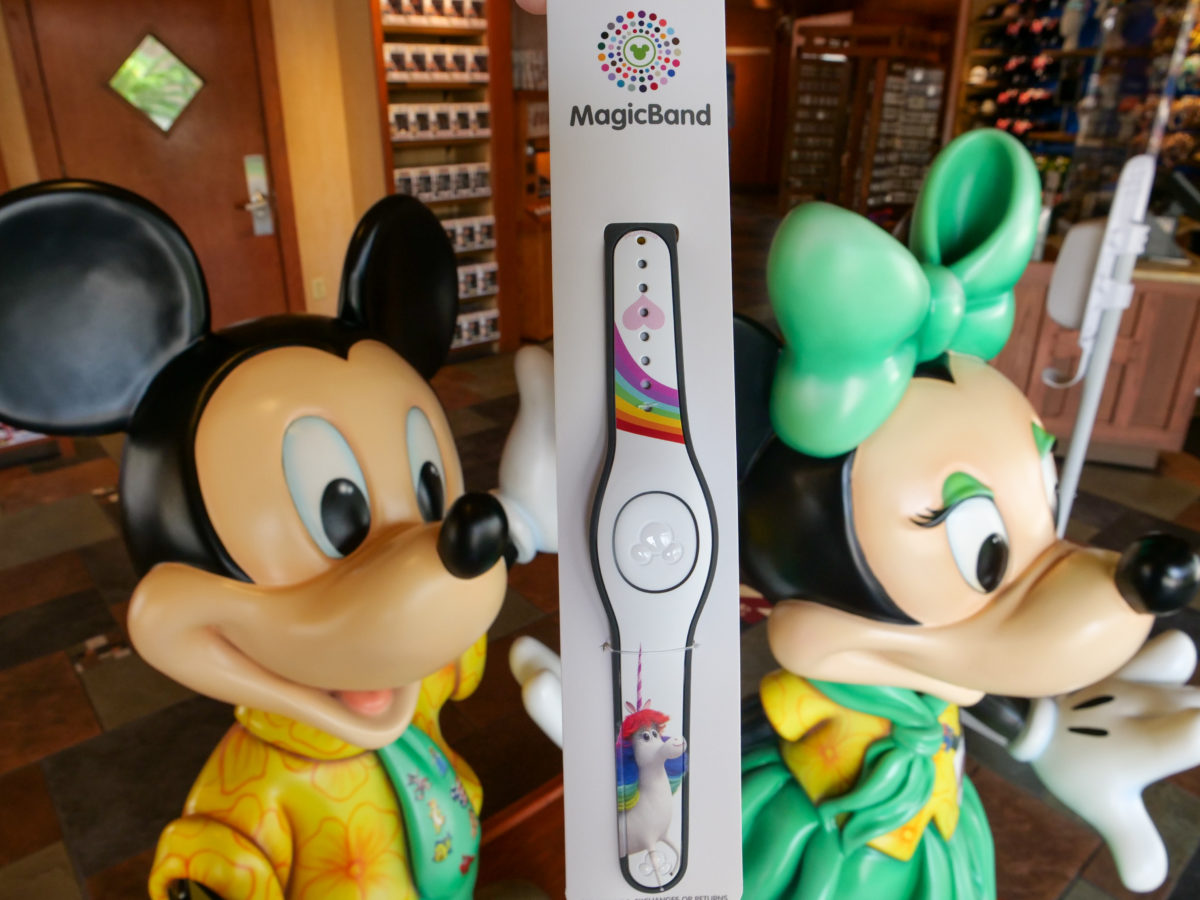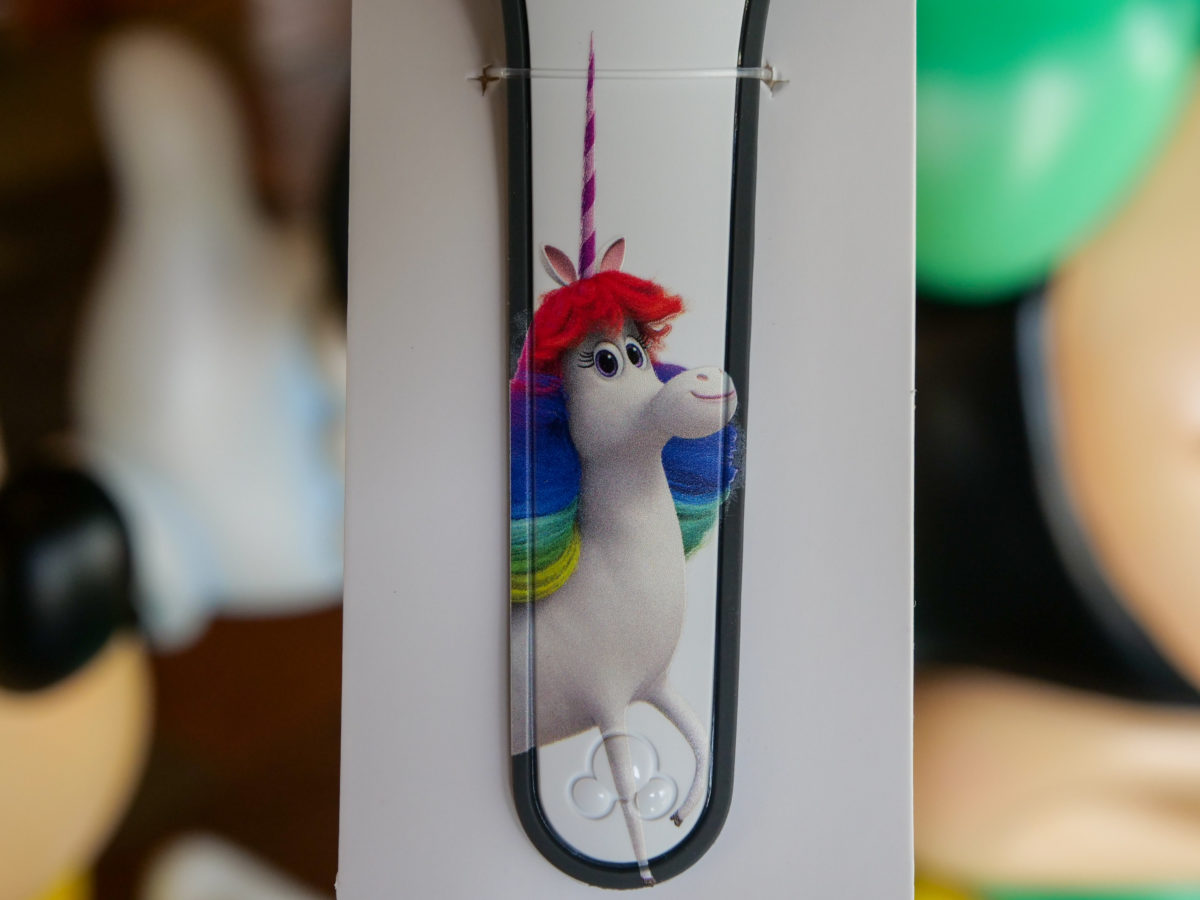 Also at Pin Traders, this MagicBand soared in featuring the unicorn from Inside Out. As with any colorful new MagicBand, we've got more photos and details in a dedicated post – click here to view it.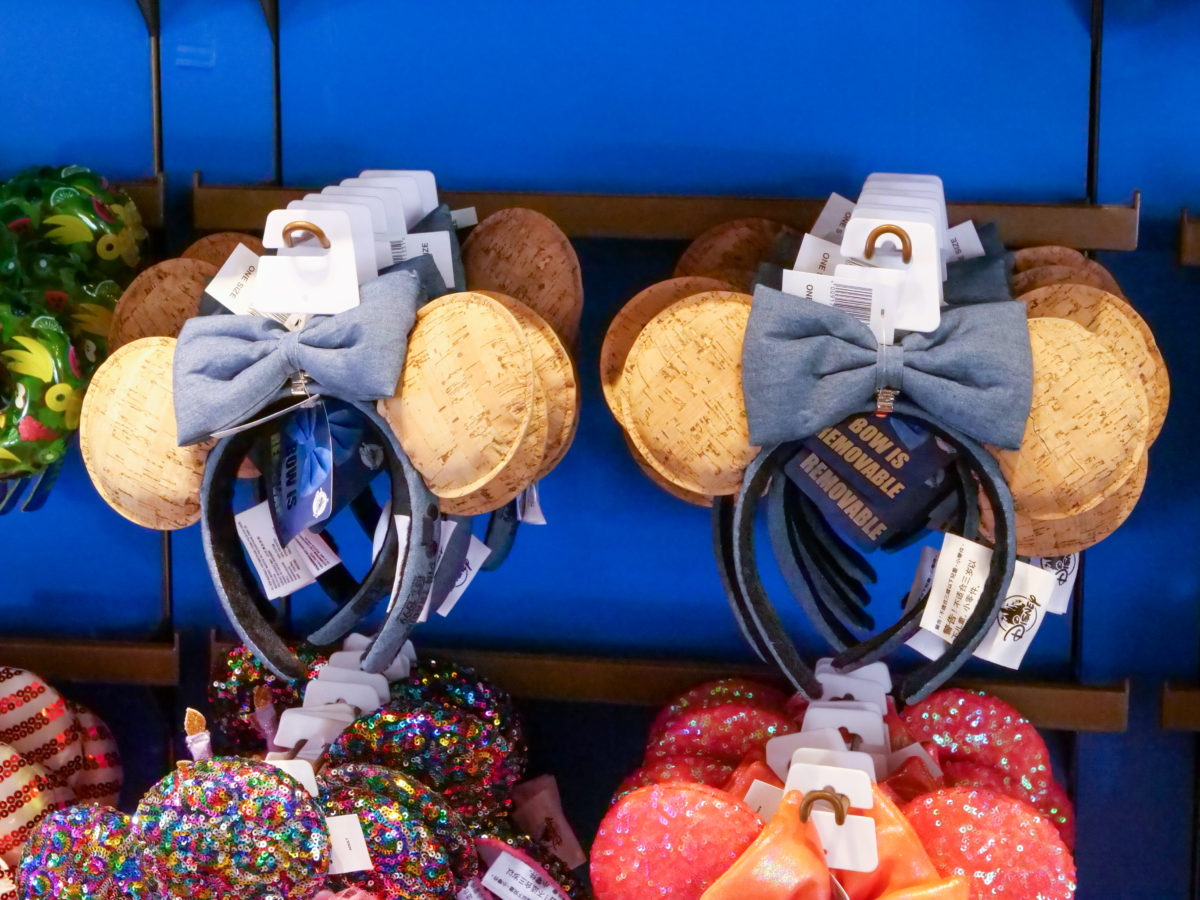 Rounding out Pin Traders, these Cork Minnie Mouse Ears were restocked for a short time. Click here for more details on this unique set of ears.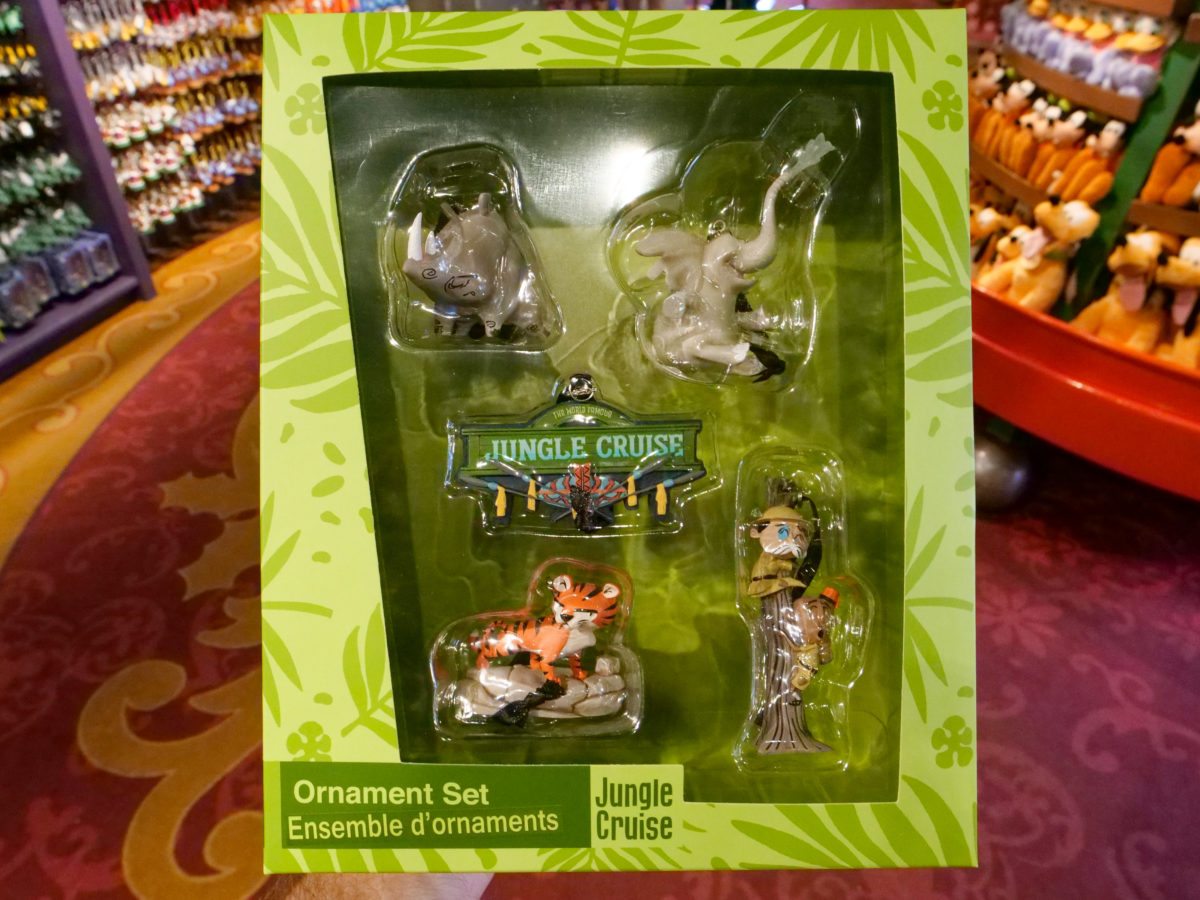 Moving on to Disney's Days of Christmas, a new Jungle Cruise ornament set has floated in, featuring five ornaments with the Jungle Cruise sign and four other iconic scenes from the attraction. The collection will set you back $39.99.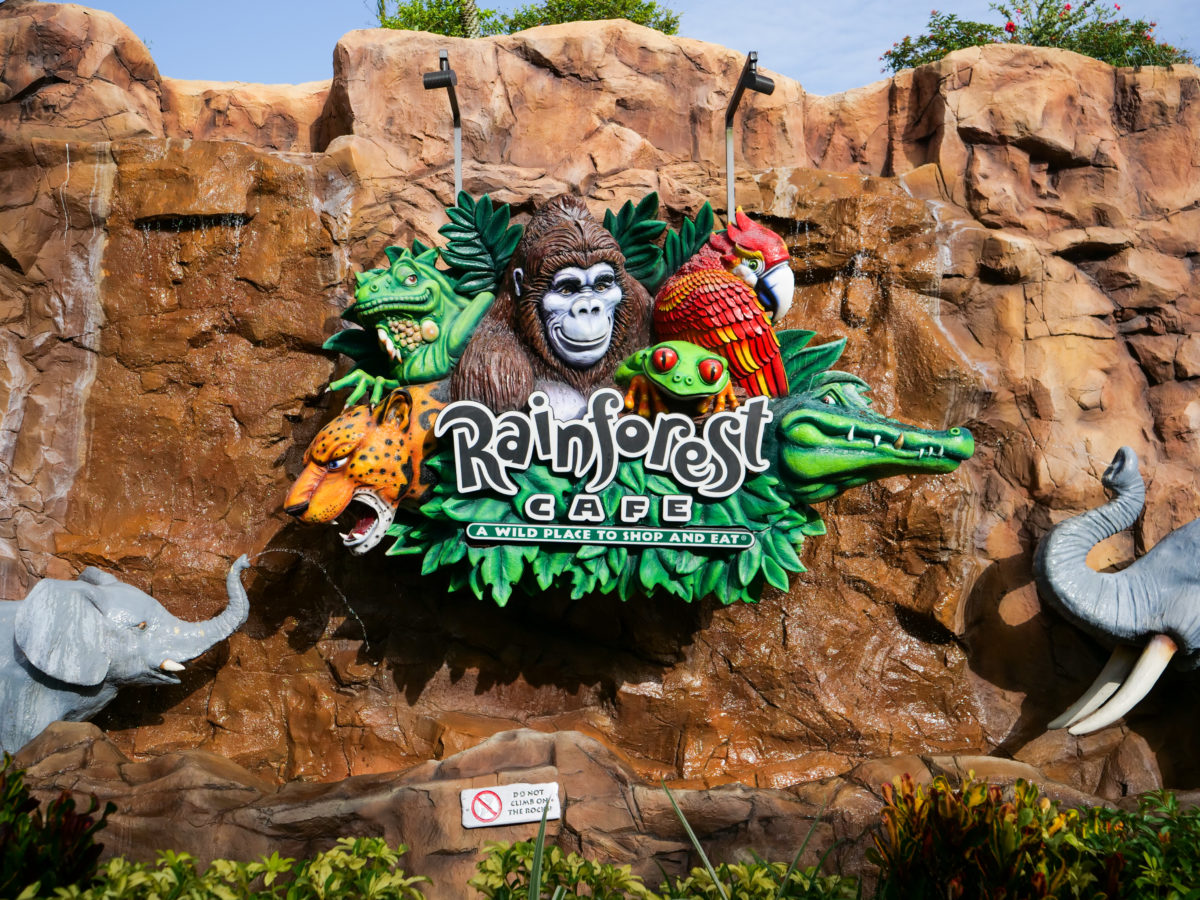 Nearby, we get a small taste of the jungle (but not food) outside of Rainforest Cafe, which has yet to reopen.
At Goofy's Candy Co., a patriotic red, white, and blue cupcake is now available.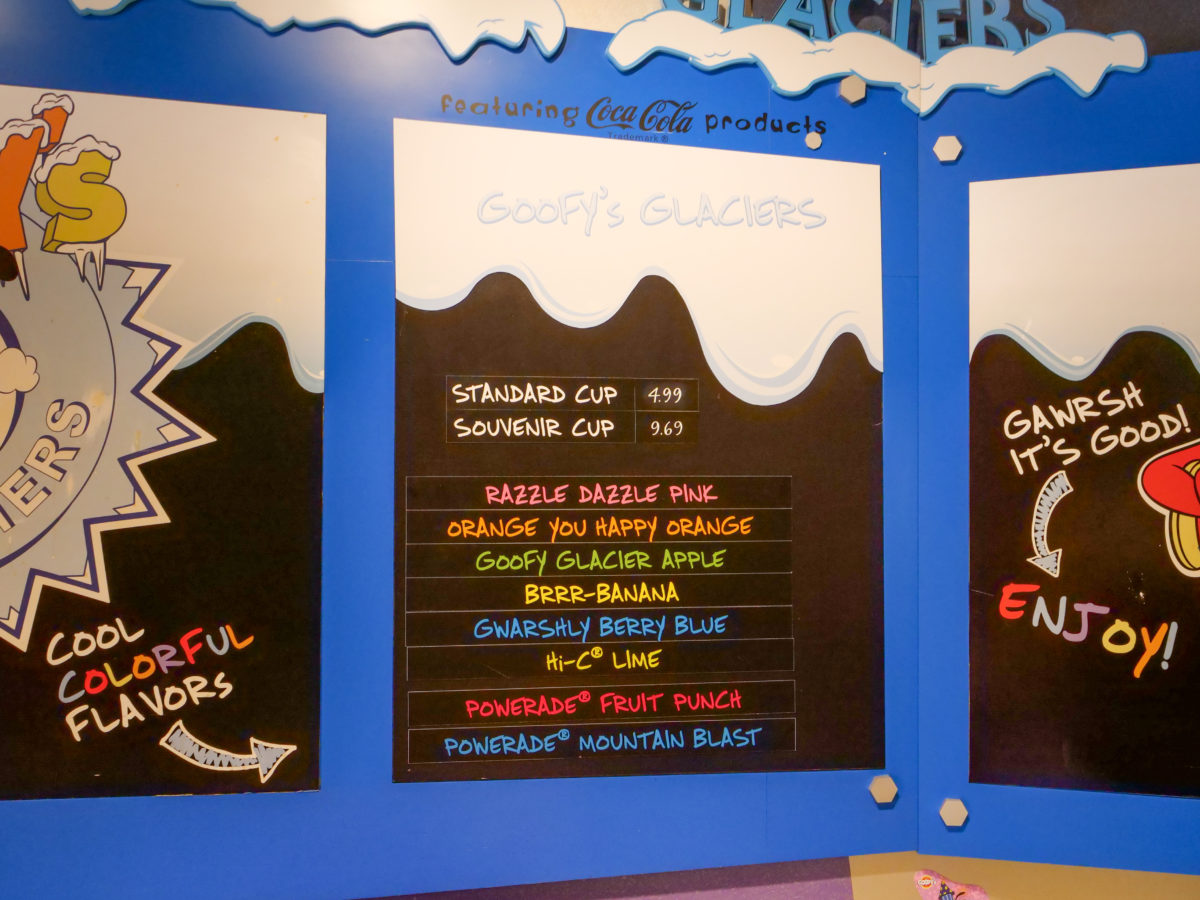 The store is now back to selling its full lineup of eight Goofy's Glaciers, too. Adding alcohol is currently not an option, however.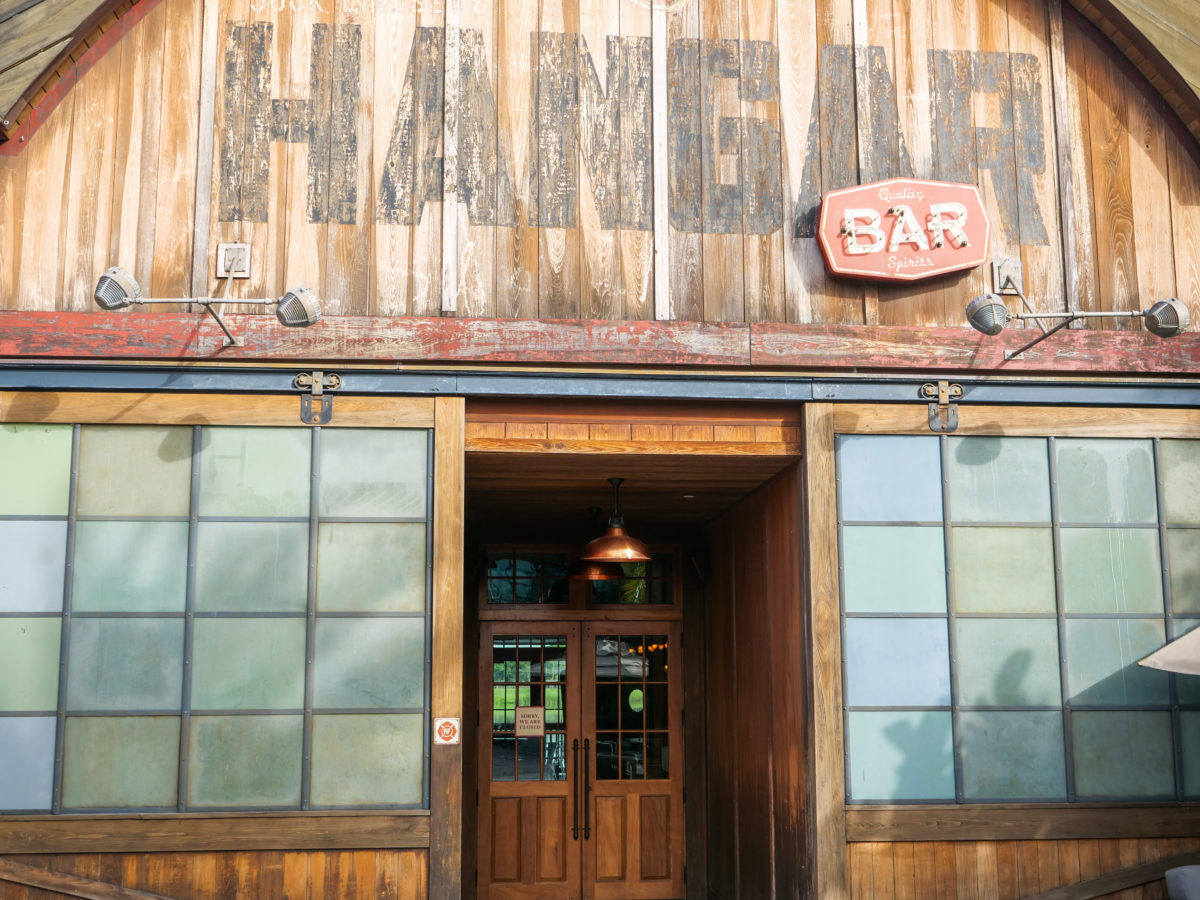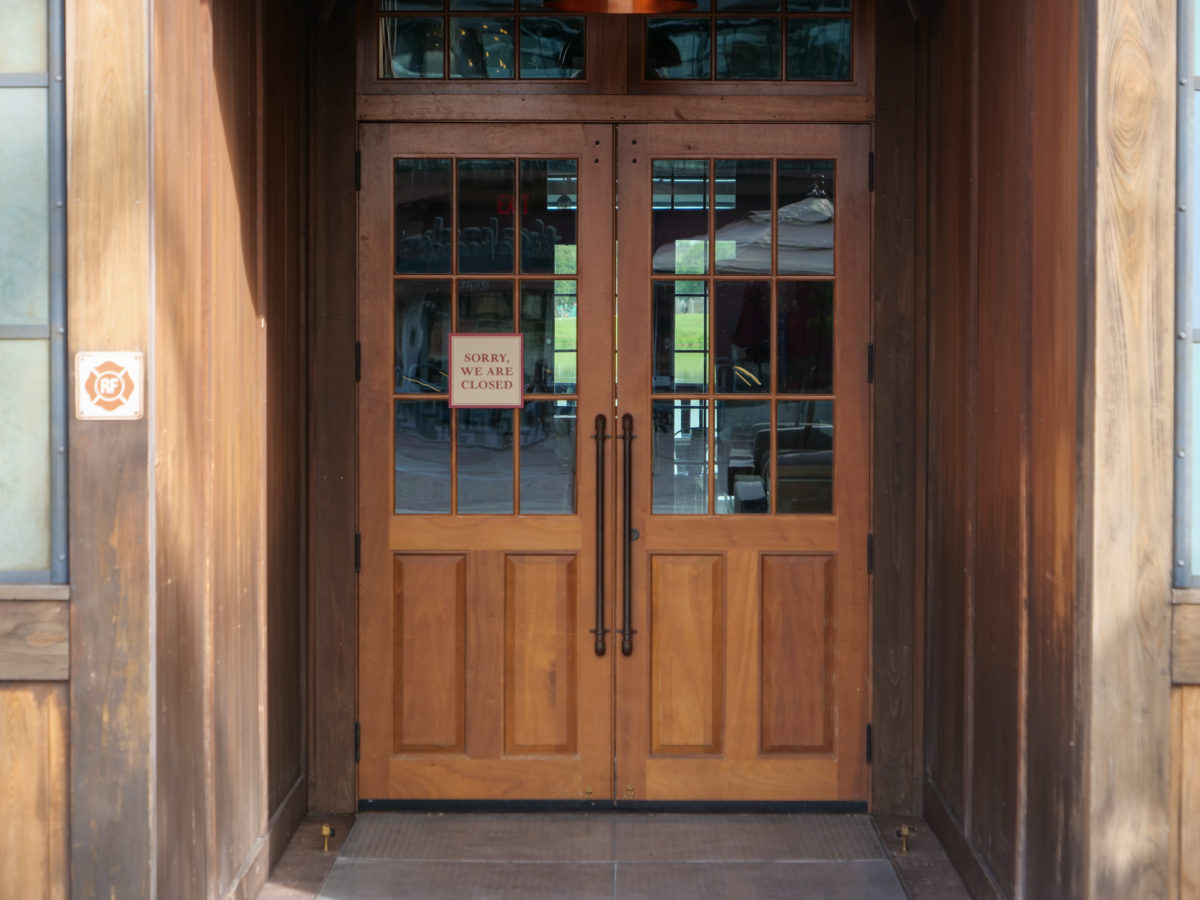 On the topic of alcohol, we headed over to The Landing to check in on Jock Lindsey's Hangar Bar. Even though we knew it would be closed as a result of a Florida order, we had the slightest of hope that Jock had found a loophole to reopen. That, unfortunately, was not the case.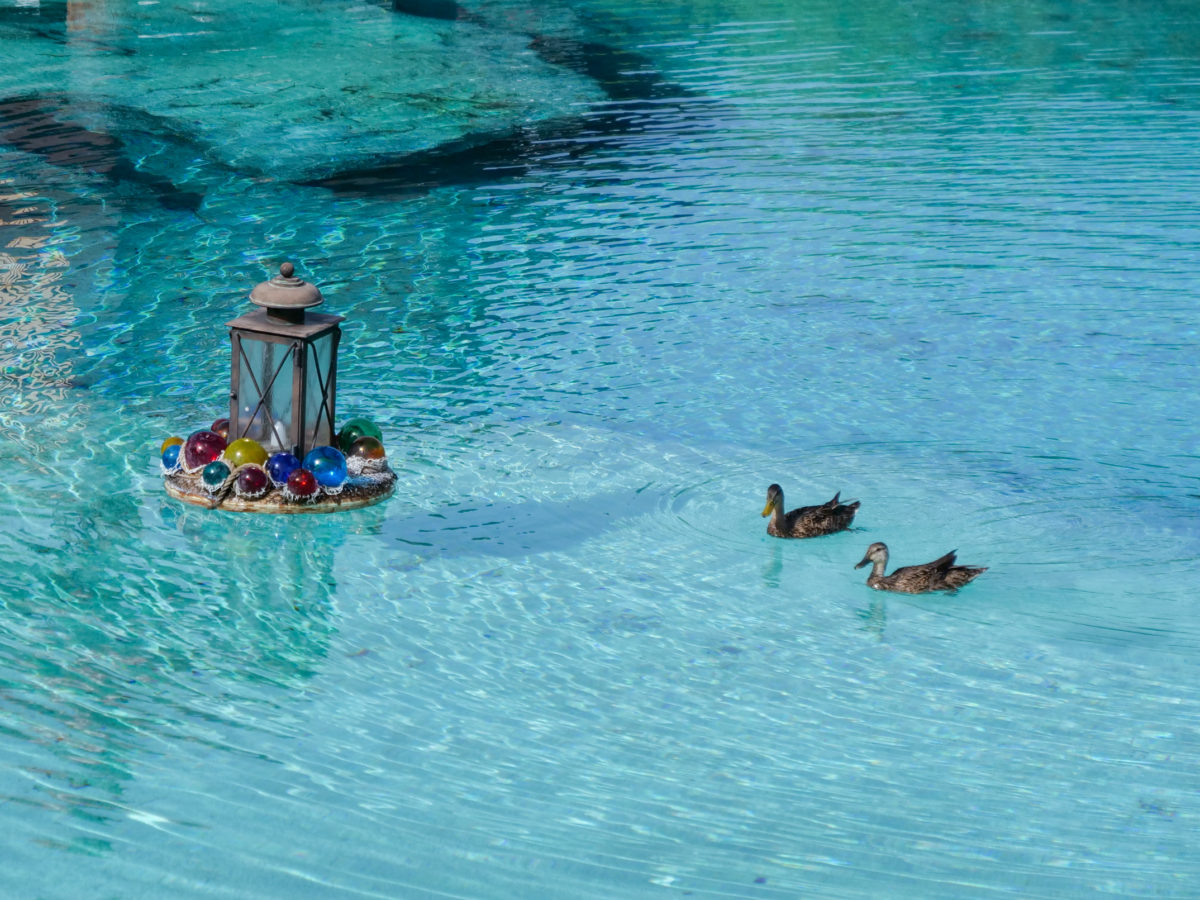 These ducks have the right idea. We were tempted to jump into the water ourselves.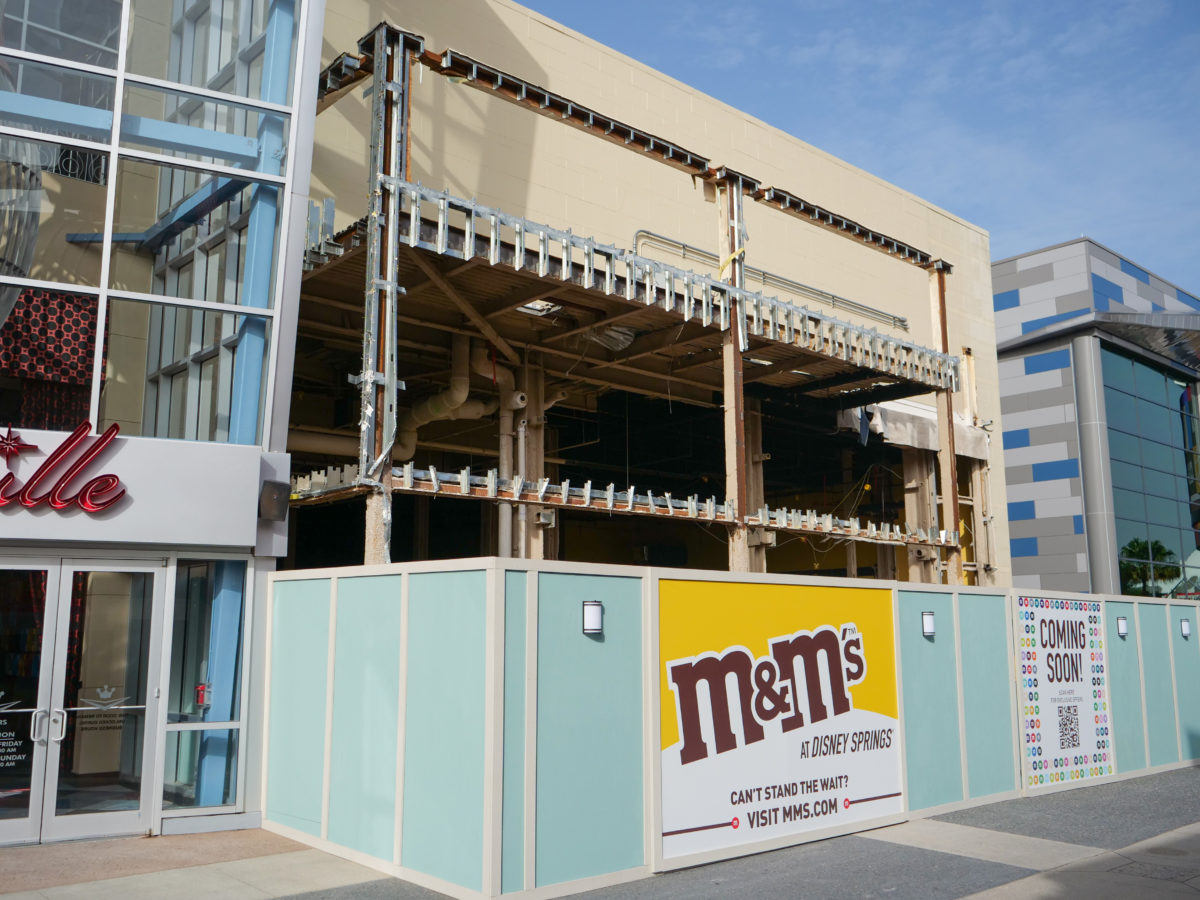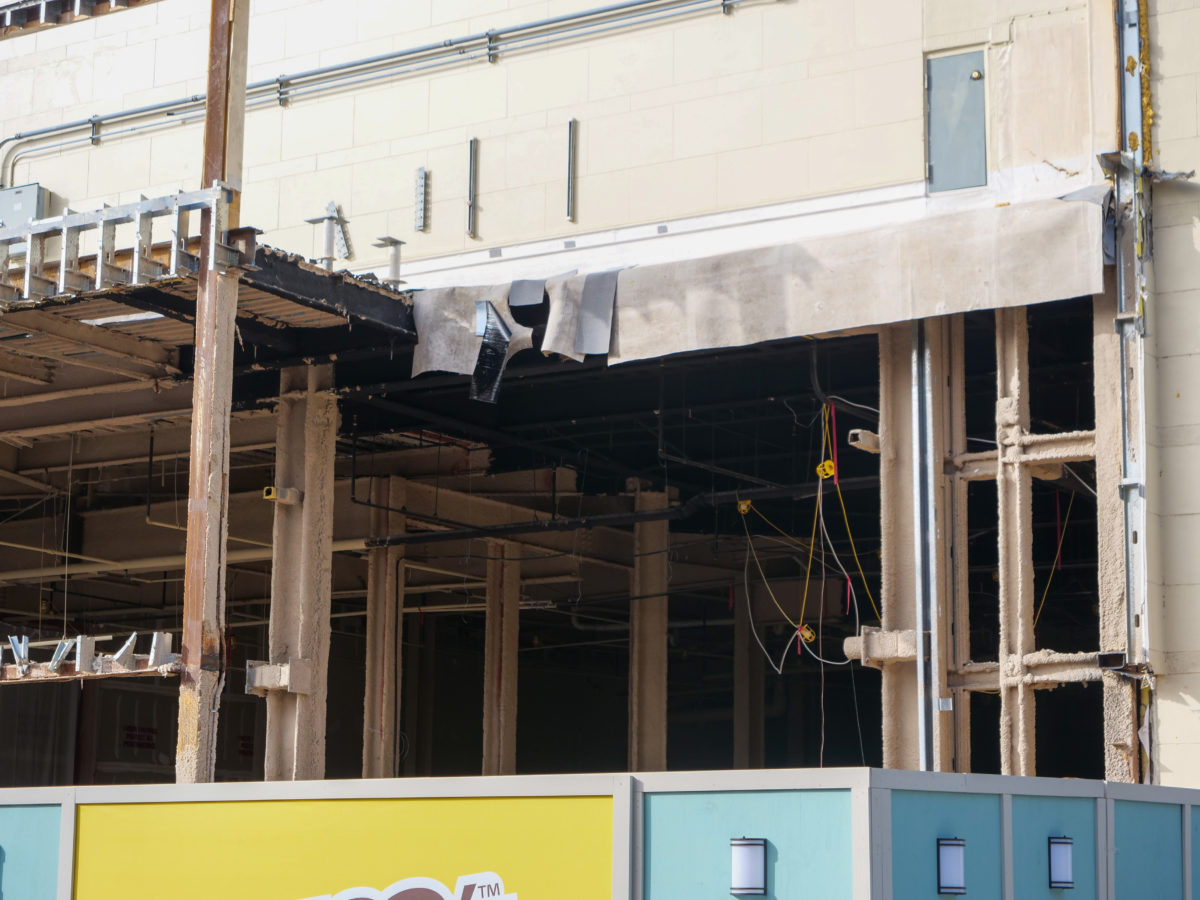 Taking a look at construction, we continue to see demolition as now this exterior structure is being removed from the building where the new M&M'S Store will eventually reside.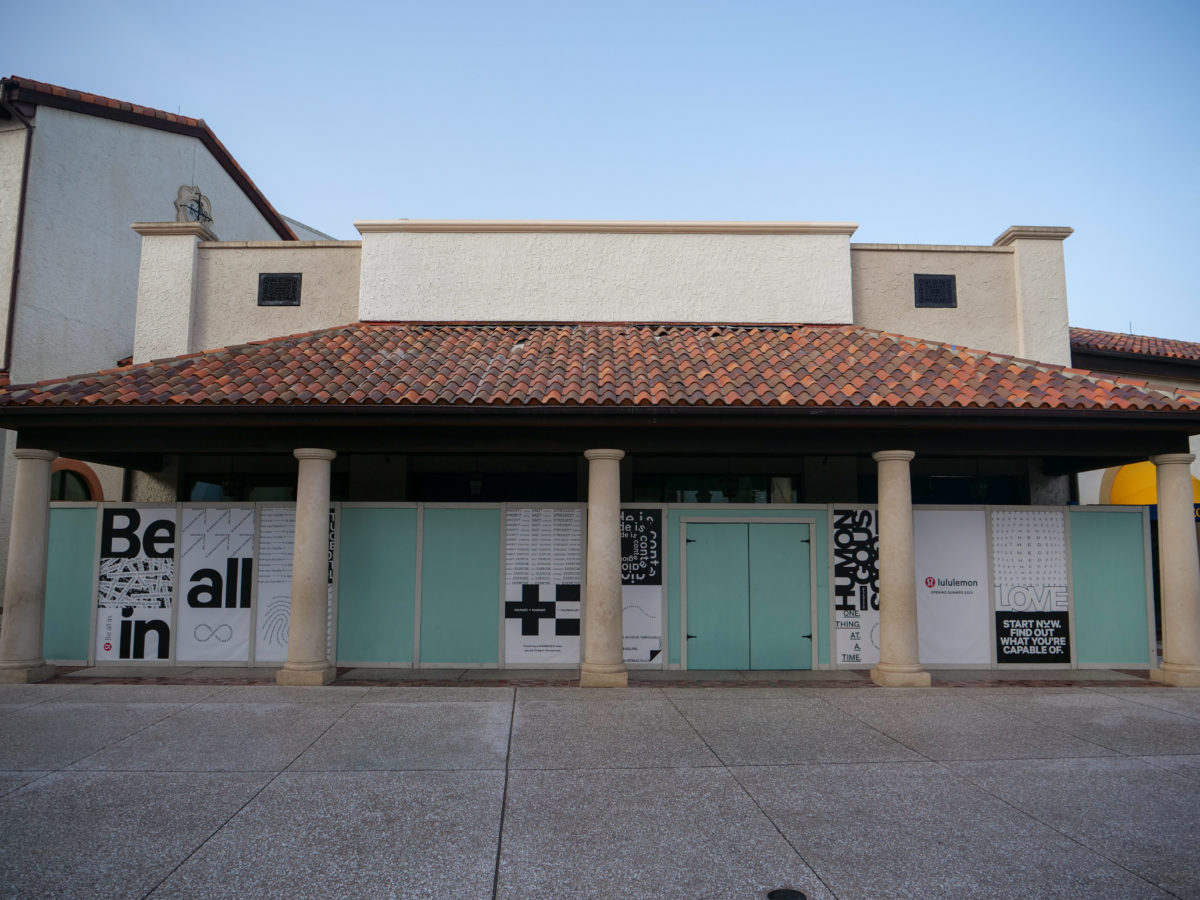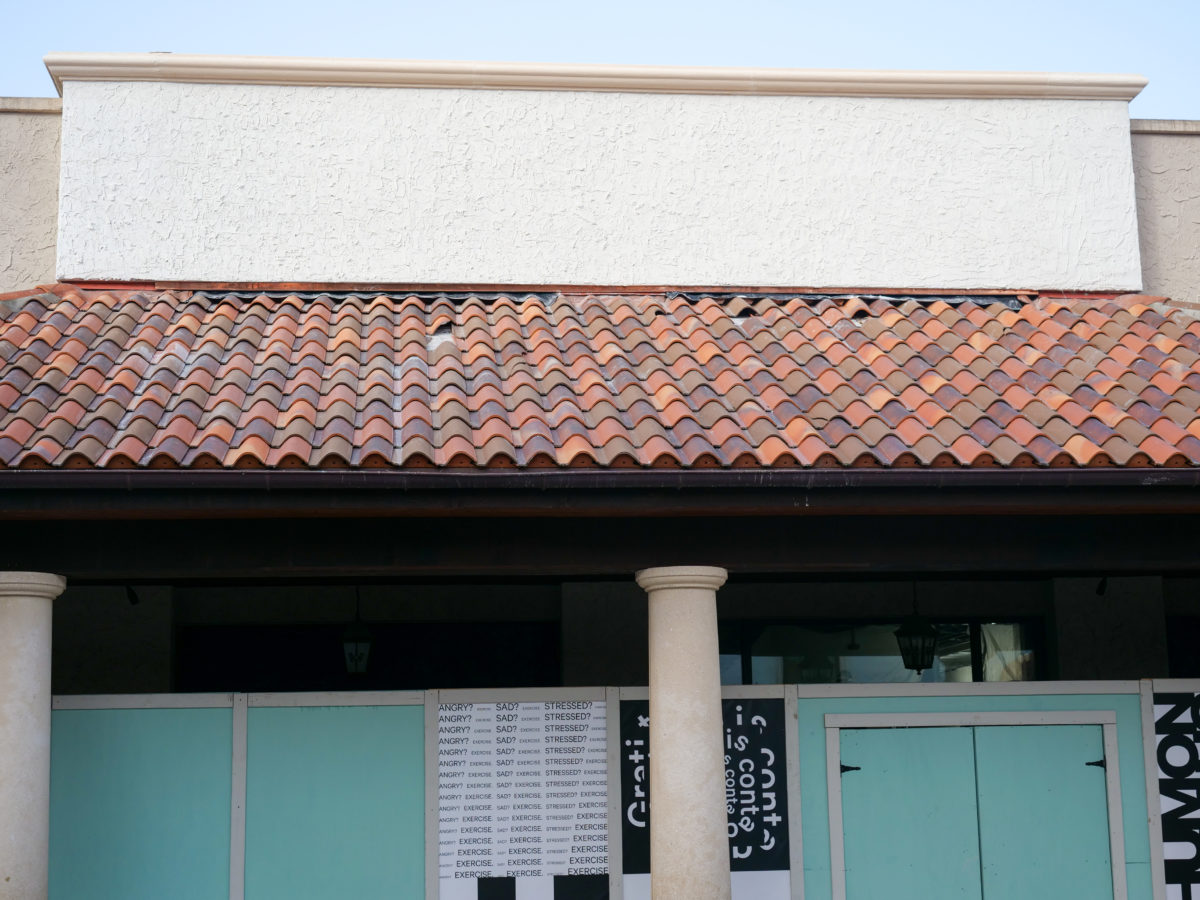 Over at lululemon, things are further along, and the upper portion of the building where the sign will eventually reside has had several layers, including texturing and now primer, added over the last week.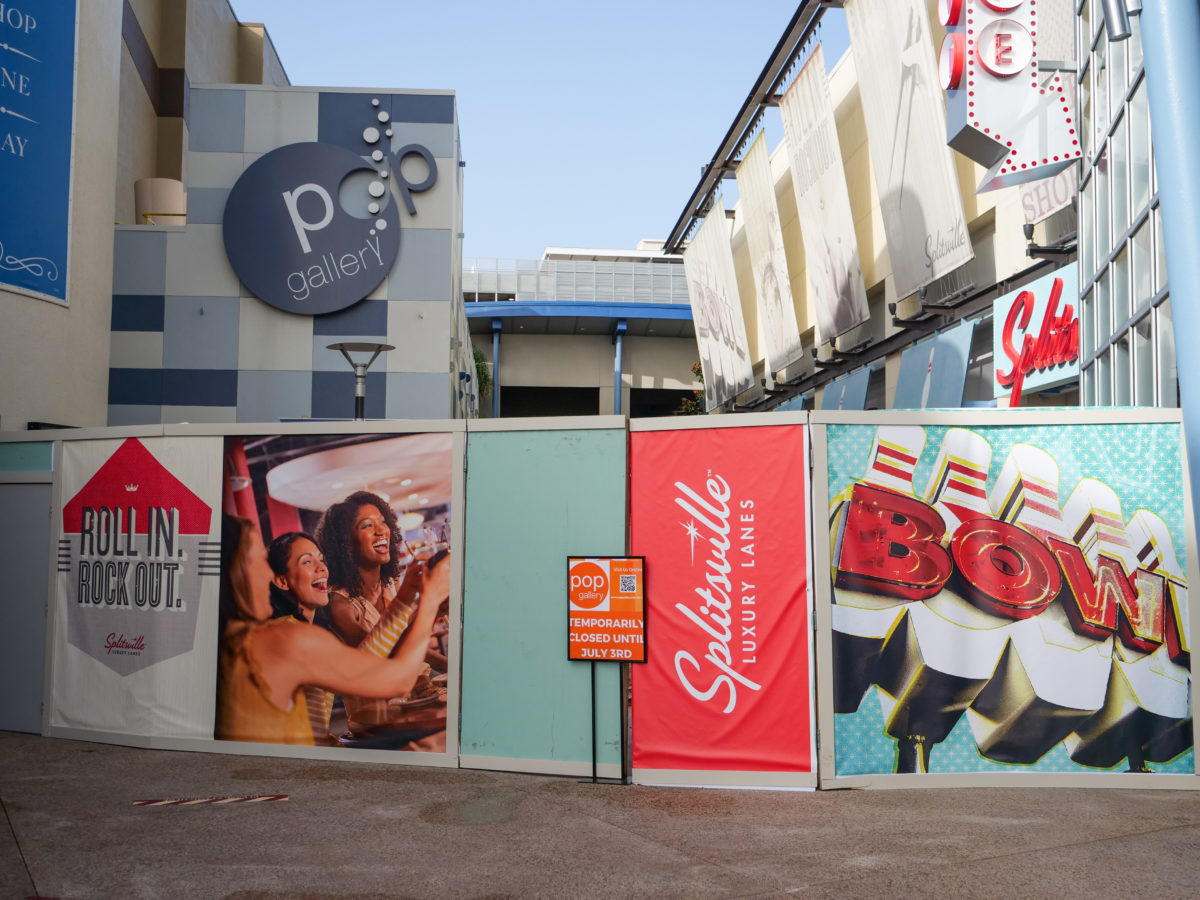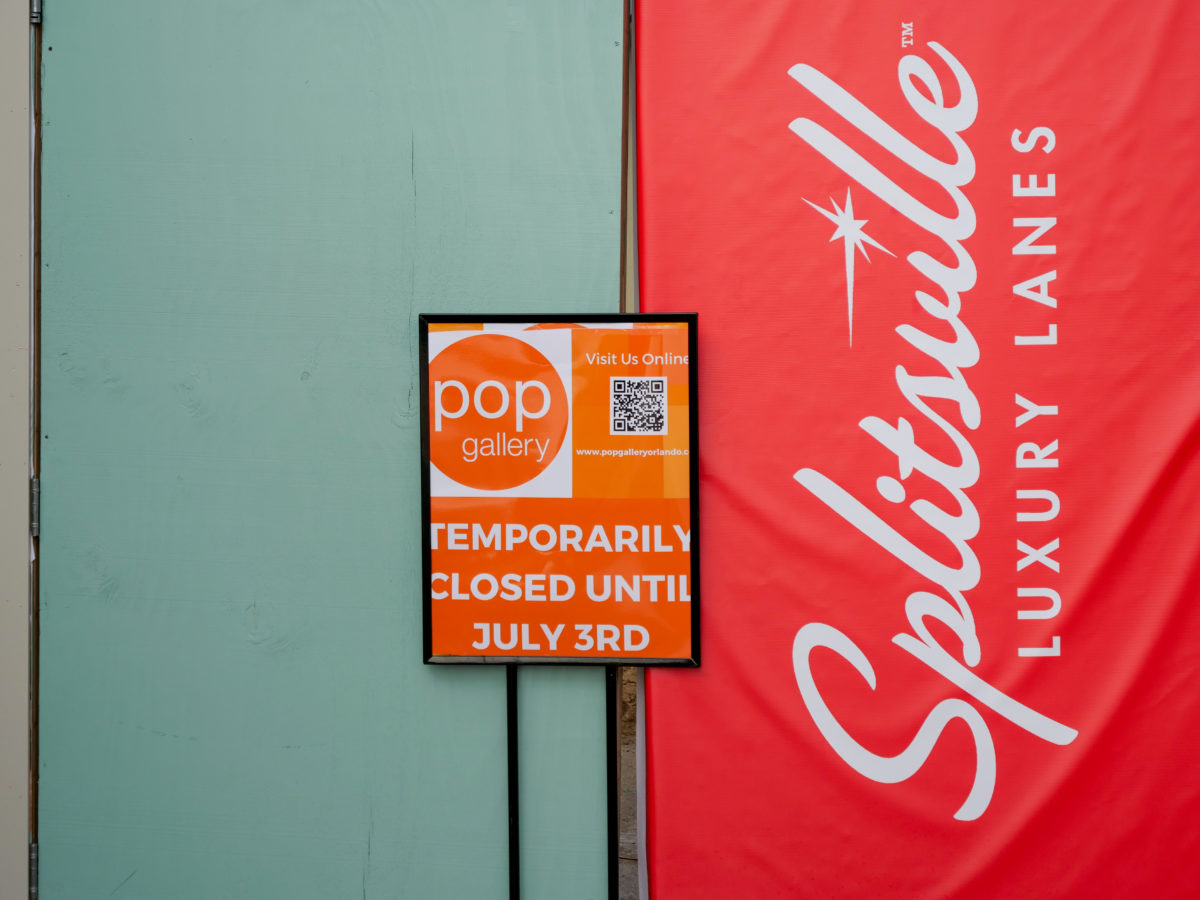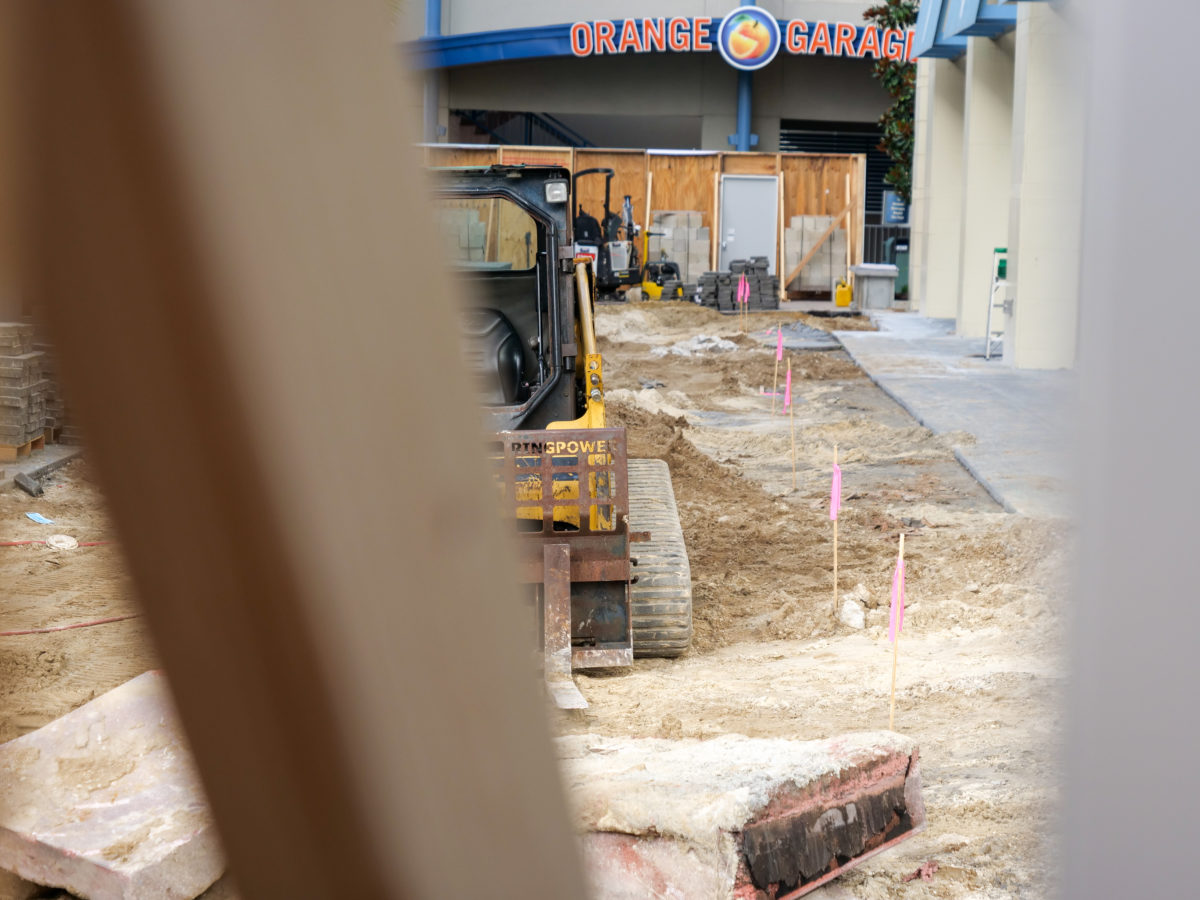 The most recently-started project, and apparently the soonest to be completed, this groundwork between Splitsville Luxury Lanes and PoP Gallery will be done by July 3rd, according to the new signage.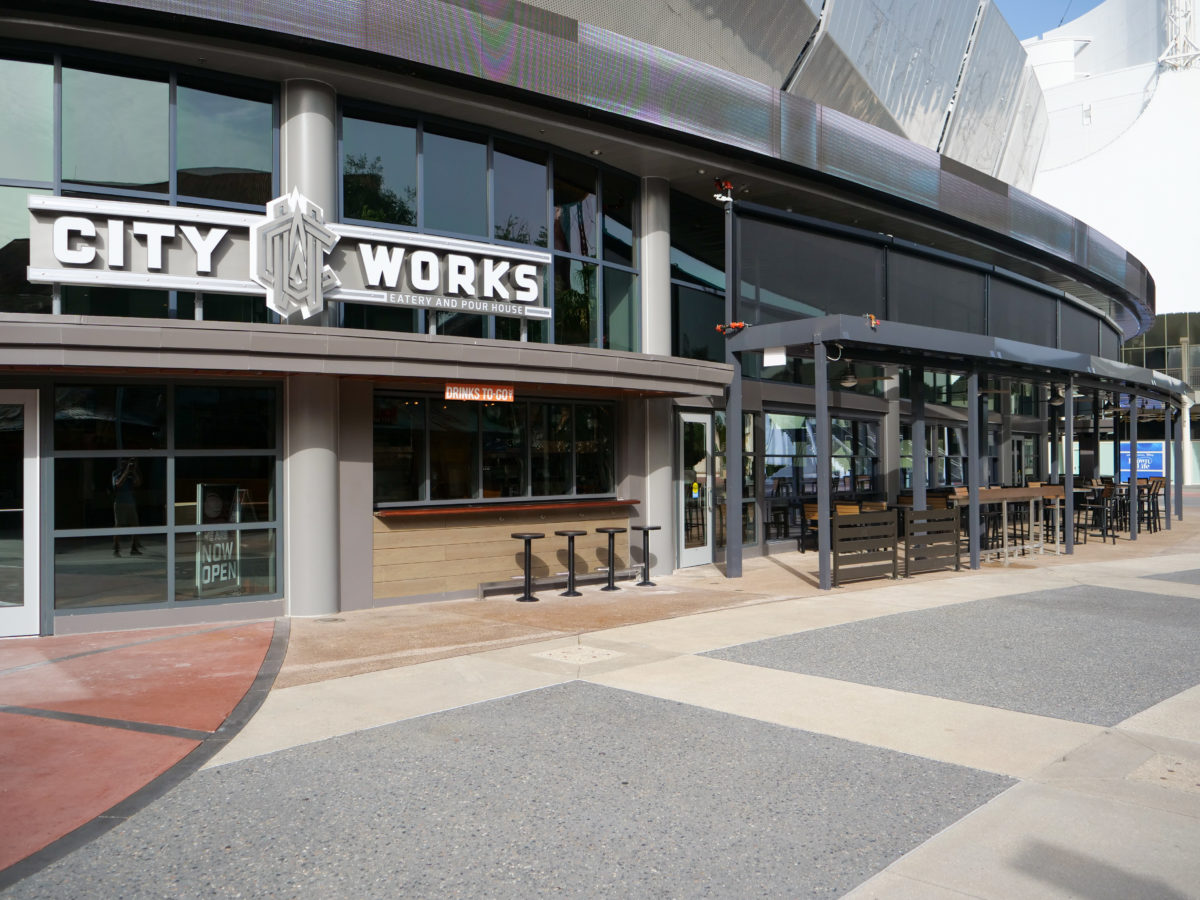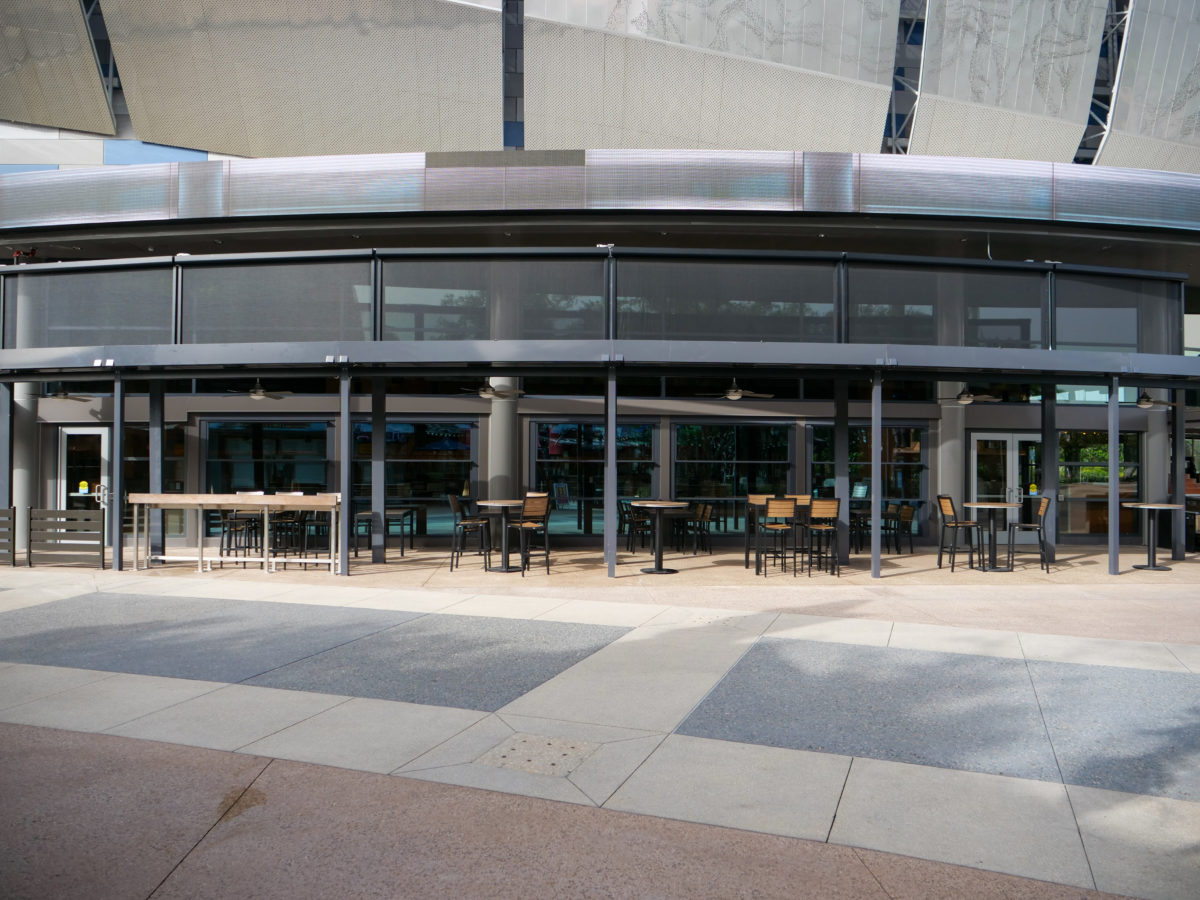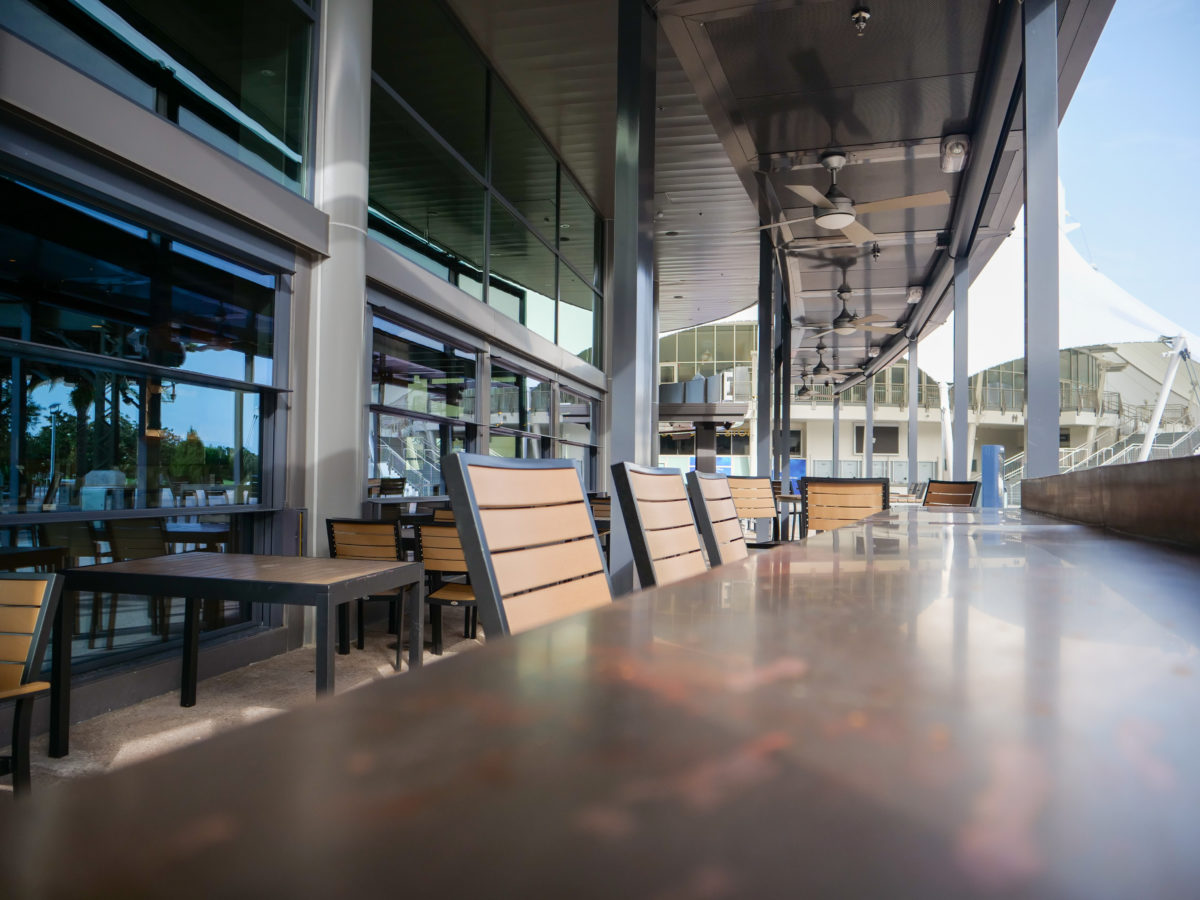 We would have said City Works Eatery & Pour House's patio would have been the next project to finish, but it's already done! The updated patio, complete with canopy, is now hosting guests.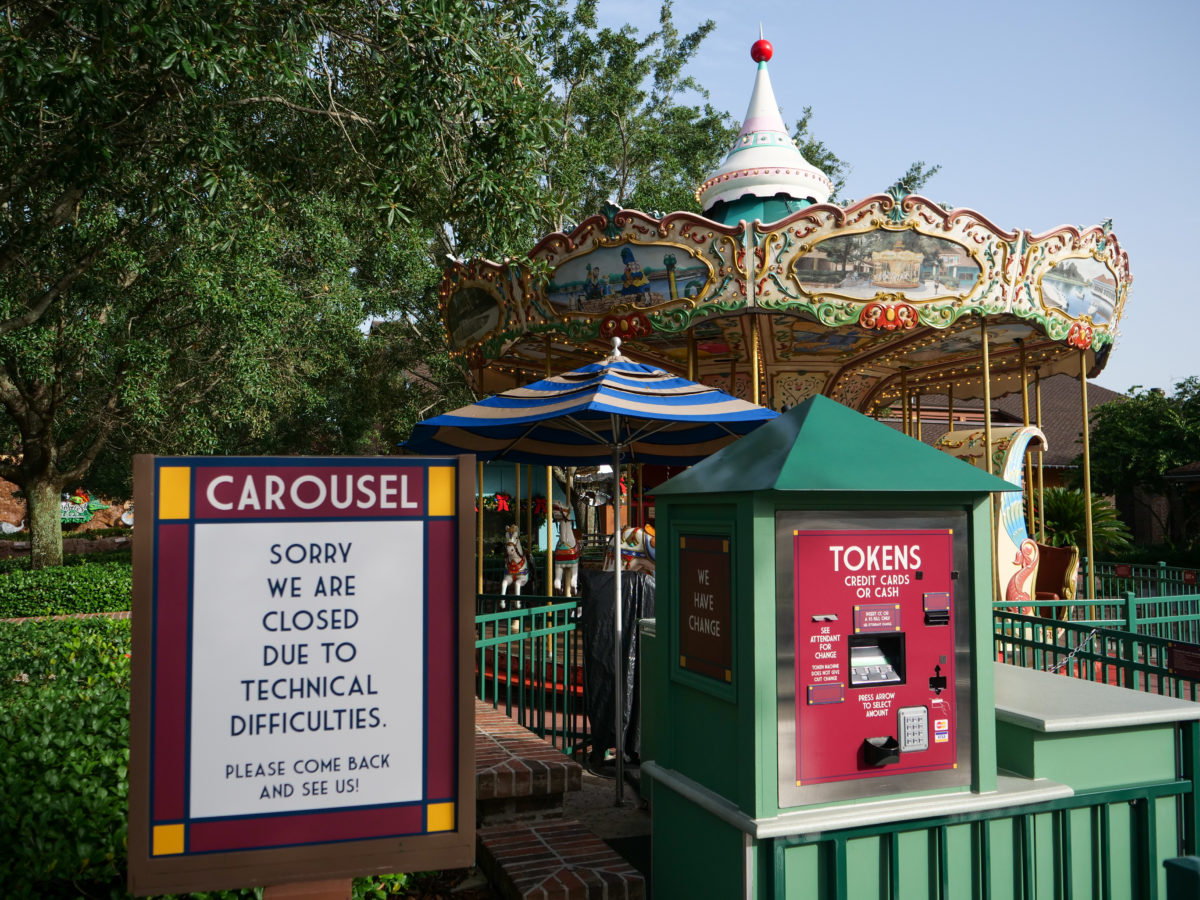 We're not sure if the decision to close the Disney Springs Carousel is so much about "technical difficulties" or simply a business decision, but regardless, it has closed after a little over a week of operation.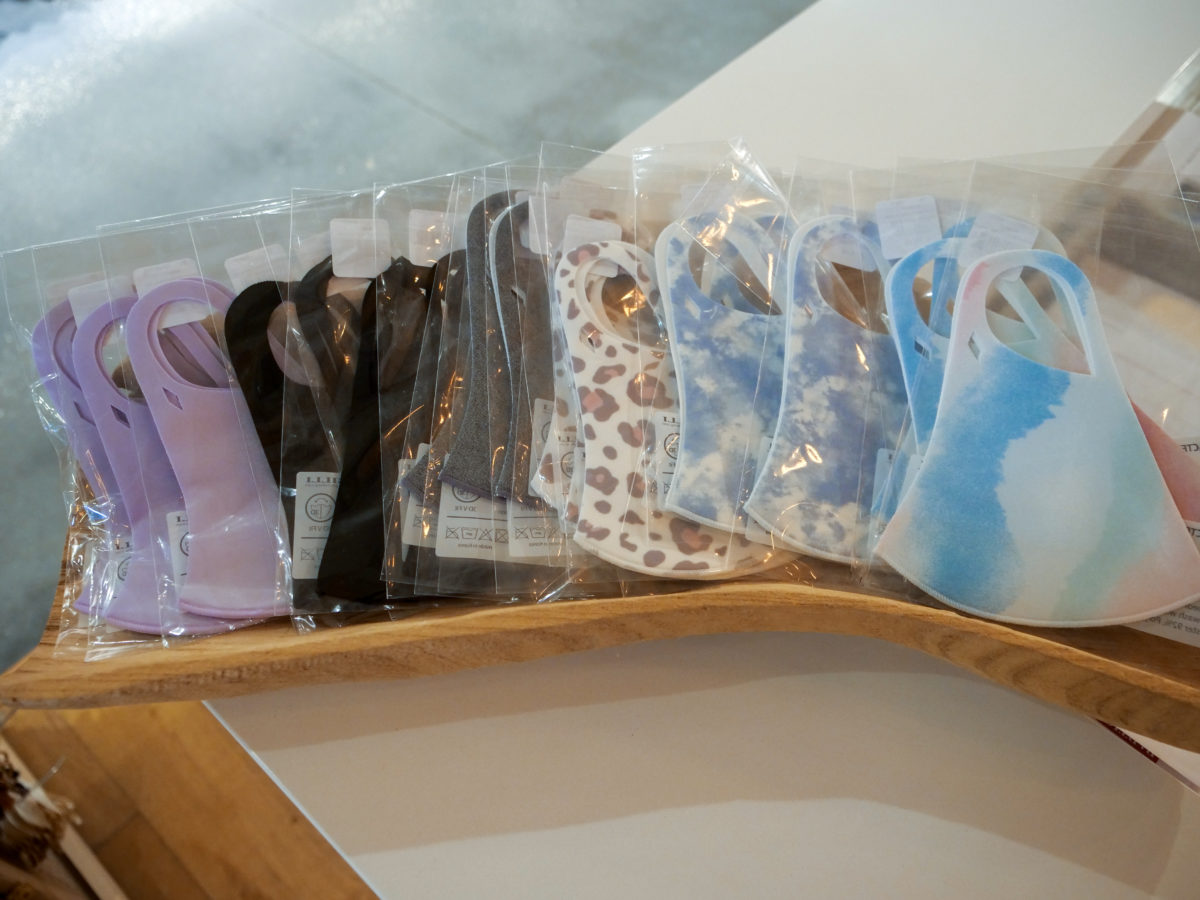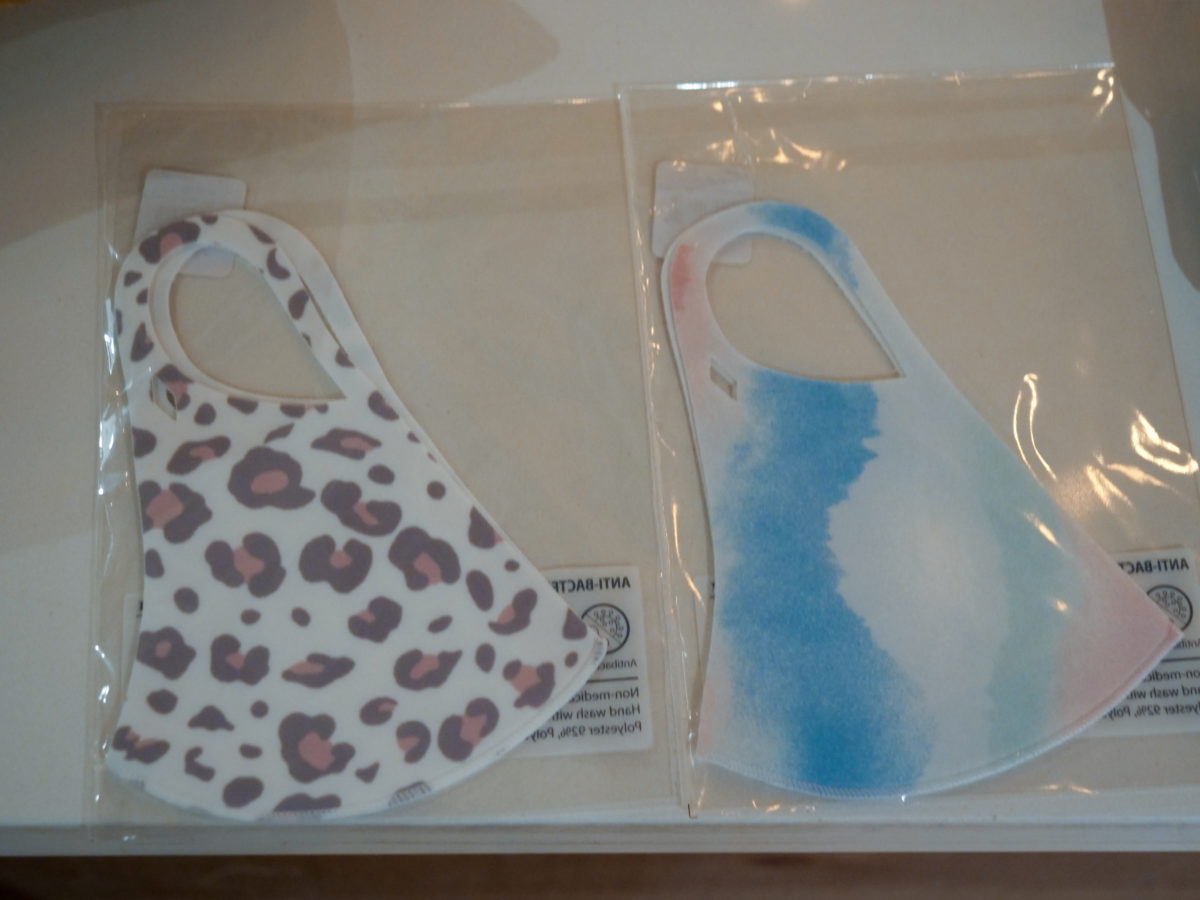 Finishing up our day with masks, our friends over at American Threads have restocked theirs. Not only that, but they've added two brand new styles. All designs sell for $15.00 each.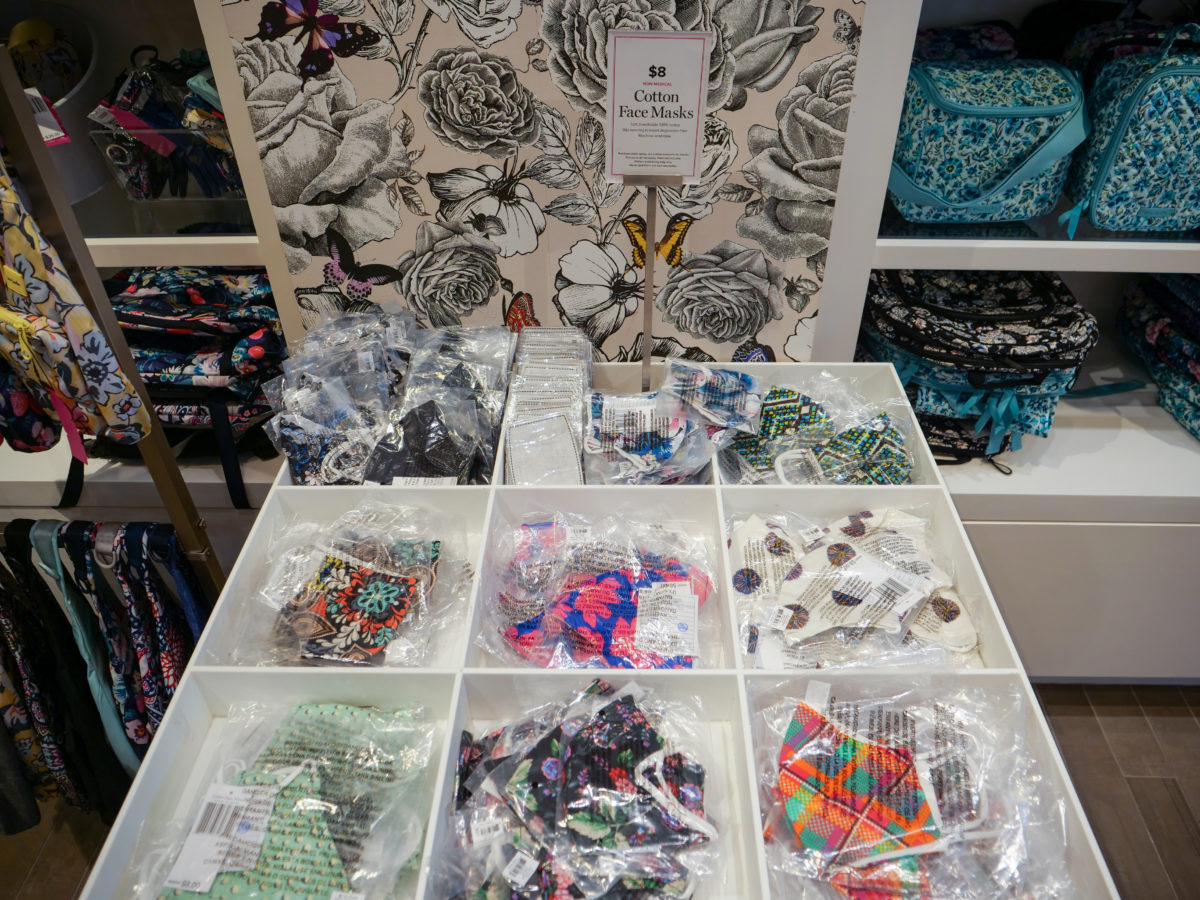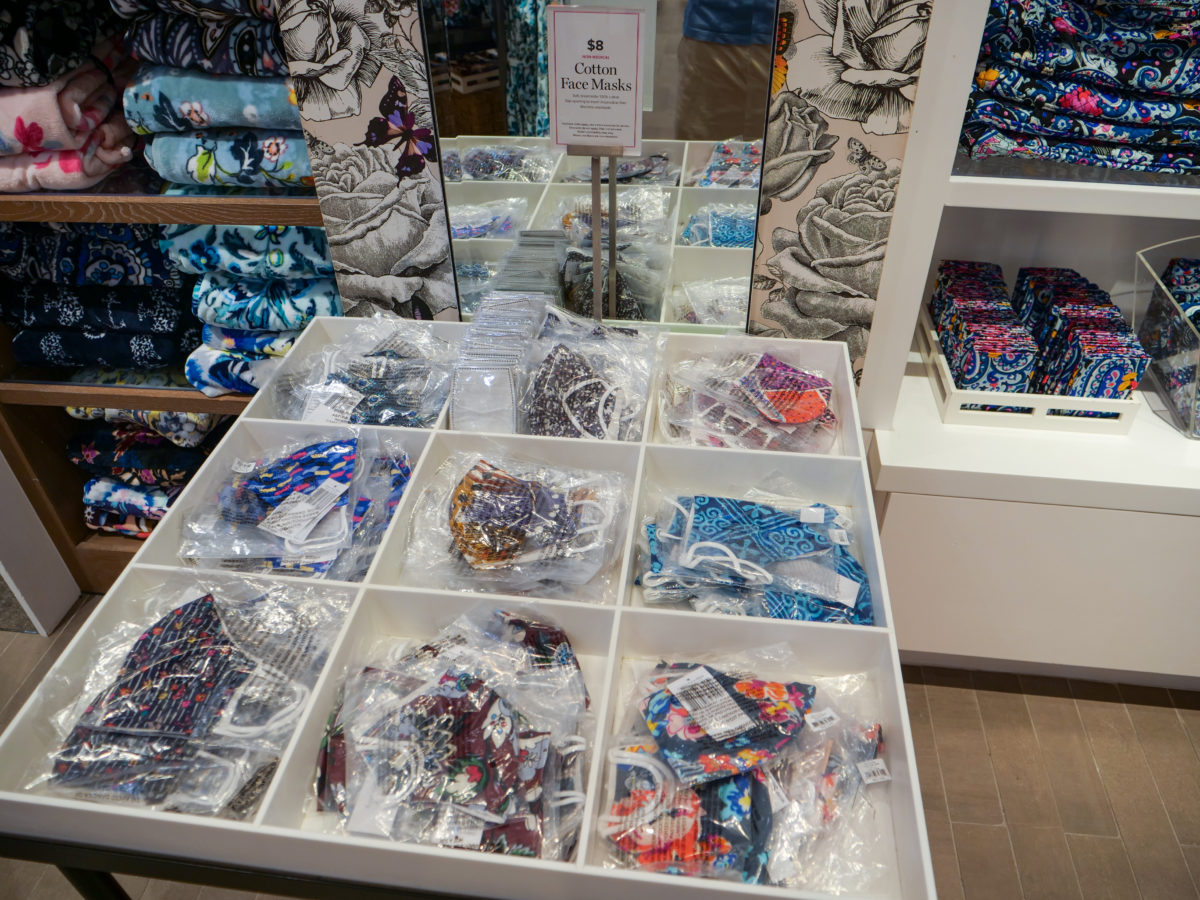 Vera Bradley continues to dominate the competition when it comes to selection. Since first offering a single style of mask, the variety has grown to nearly two dozen styles. Each mask sells for $8.00.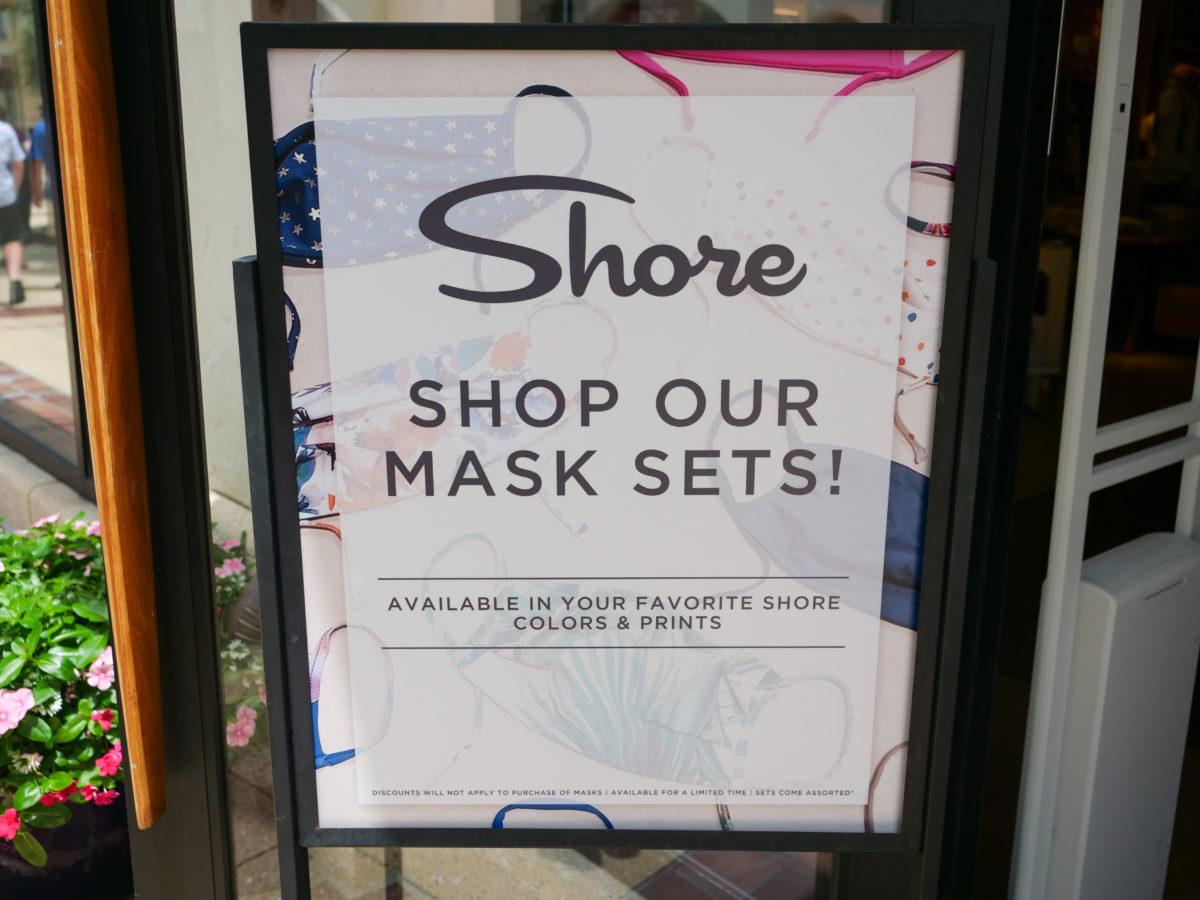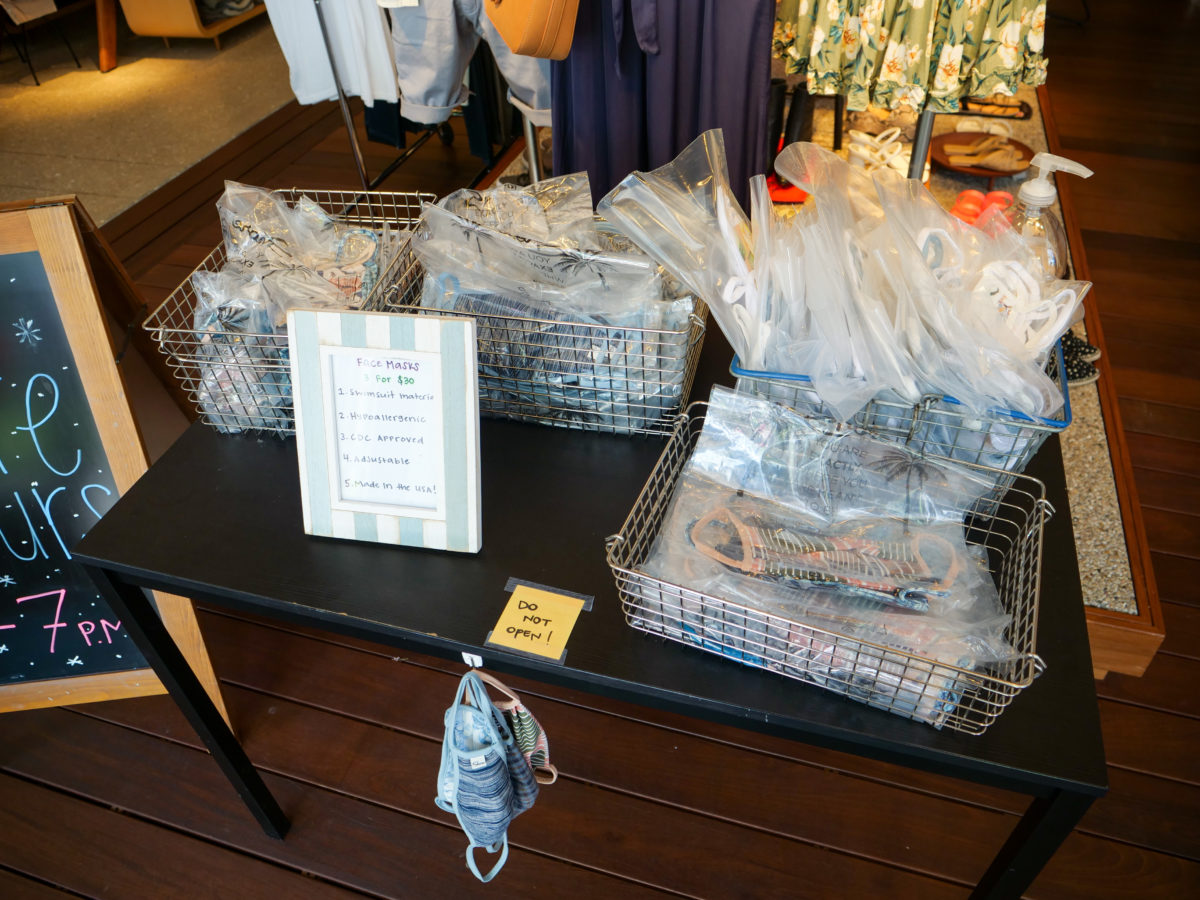 Like American Threads, Shore recently restocked their masks and added some new designs. Unlike the other two stores we mentioned, their masks are sold in packs of three for $30.00.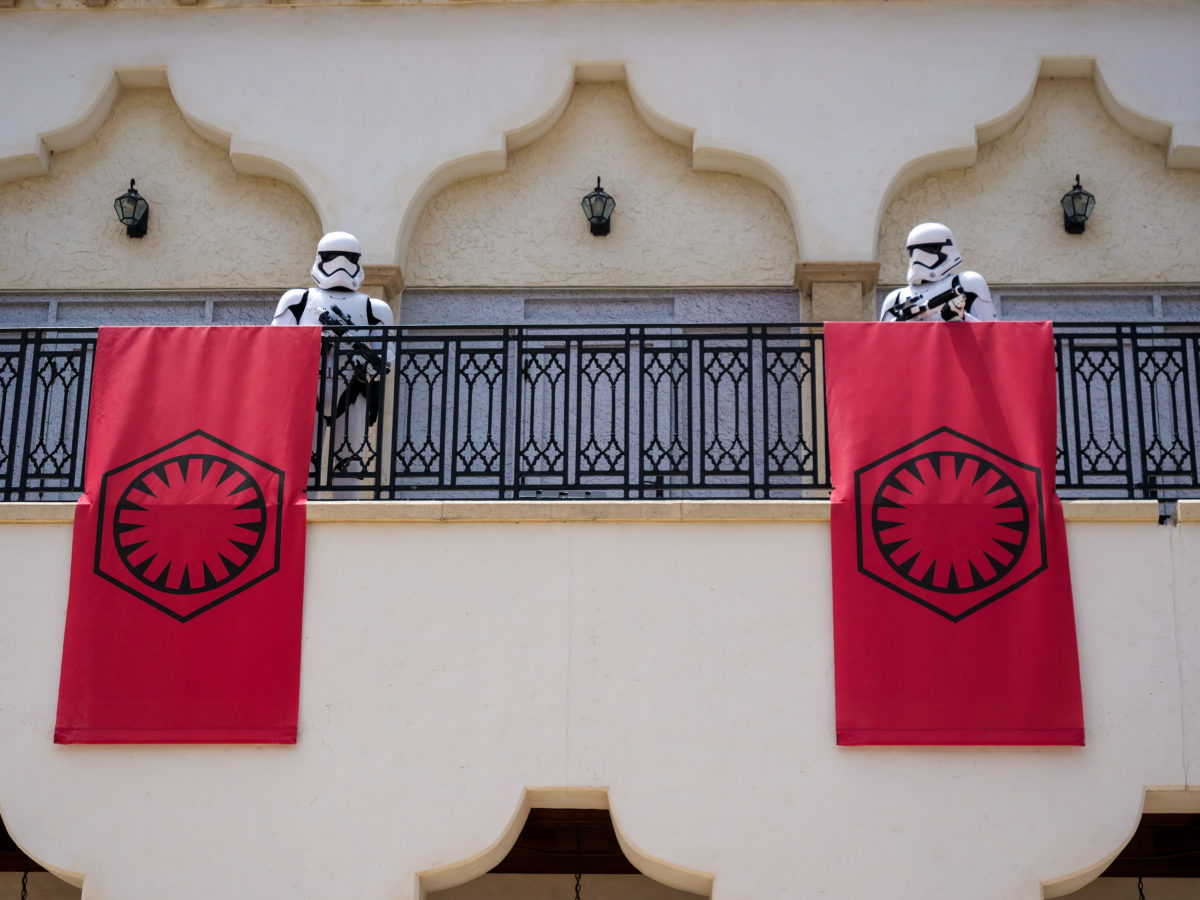 Of course, you can't make it through the Marketplace area of Disney Springs without running into this feisty pair. So far, they've been mostly harmless.
Thank you, as always, for joining our adventures around Disney Springs. For the most up-to-date information from Disney parks around the world, click here and follow @WDWNT on Twitter.