City Works Eatery & Pour House, located over on the West Side of Disney Springs, has been under constant construction since Disney Springs reopened last month, and we have been monitoring its progress with interest ever since. Today the restaurant has taken a great step in the right direction, with the new awning and shade lighting covering the exterior of the location now complete. It's looking very stylish and welcoming, so let's take a closer look at the site…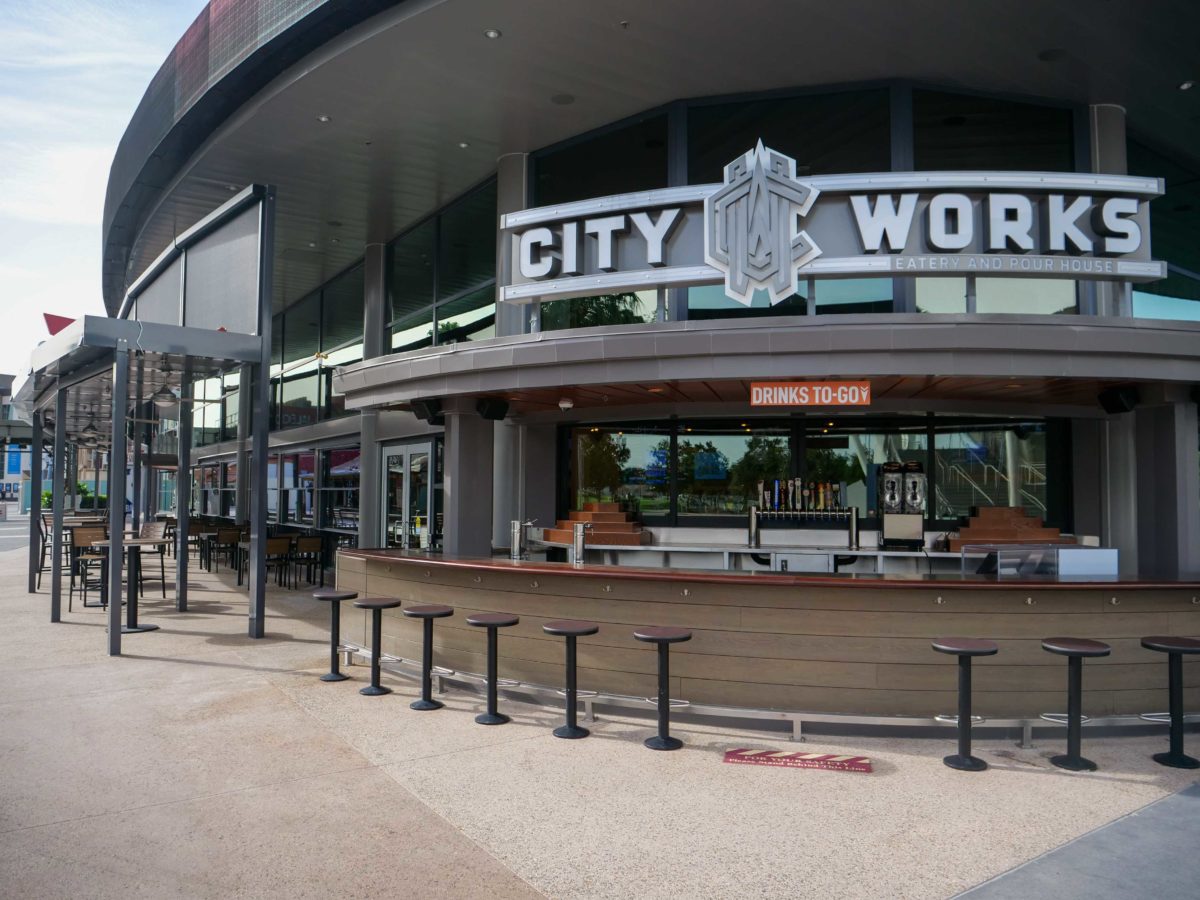 Gone are those shrubs that blocked off the casual outdoor dining area underneath this new canopy, allowing Guests to properly enjoy this area.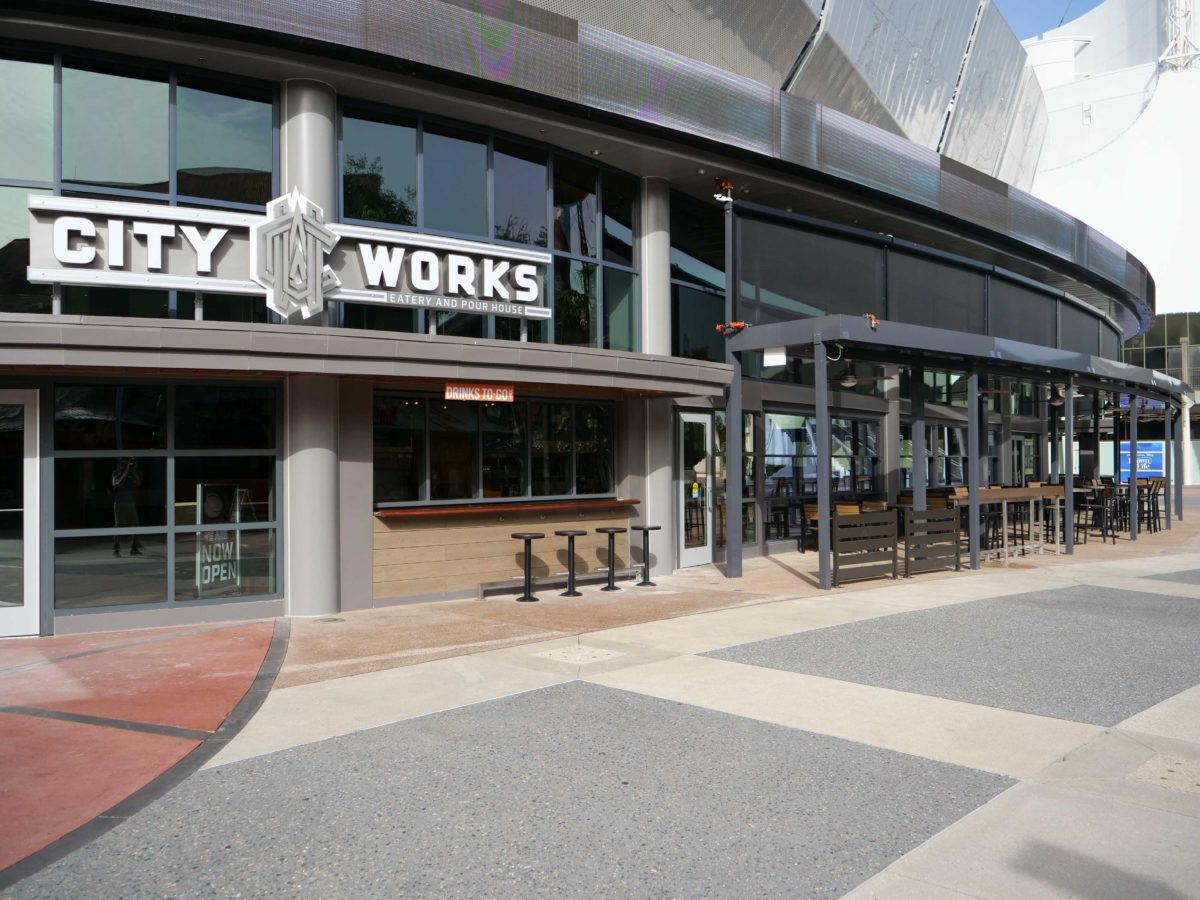 At the start of the month, we noticed that the area above the canopy was starting to get electric lines added, and now we're thrilled to see that the shades above are now completed.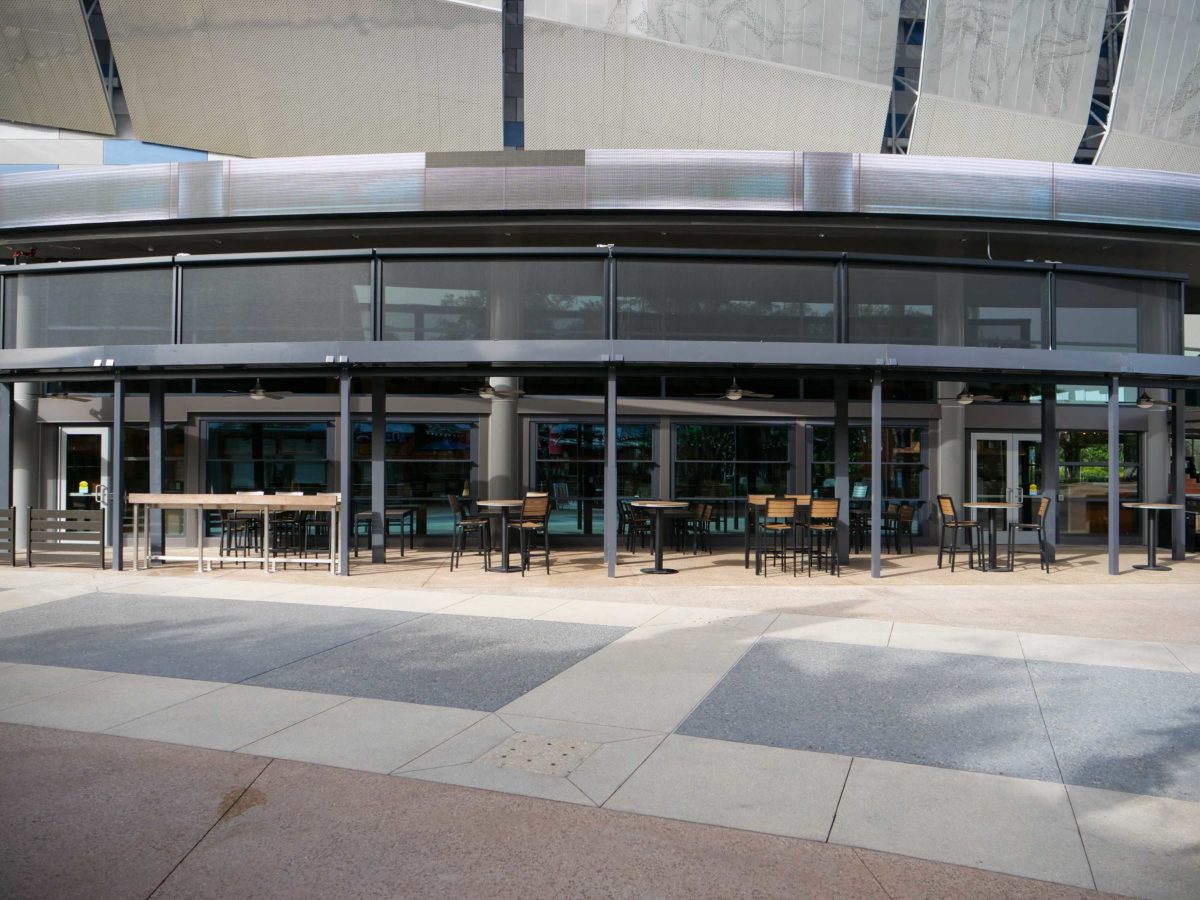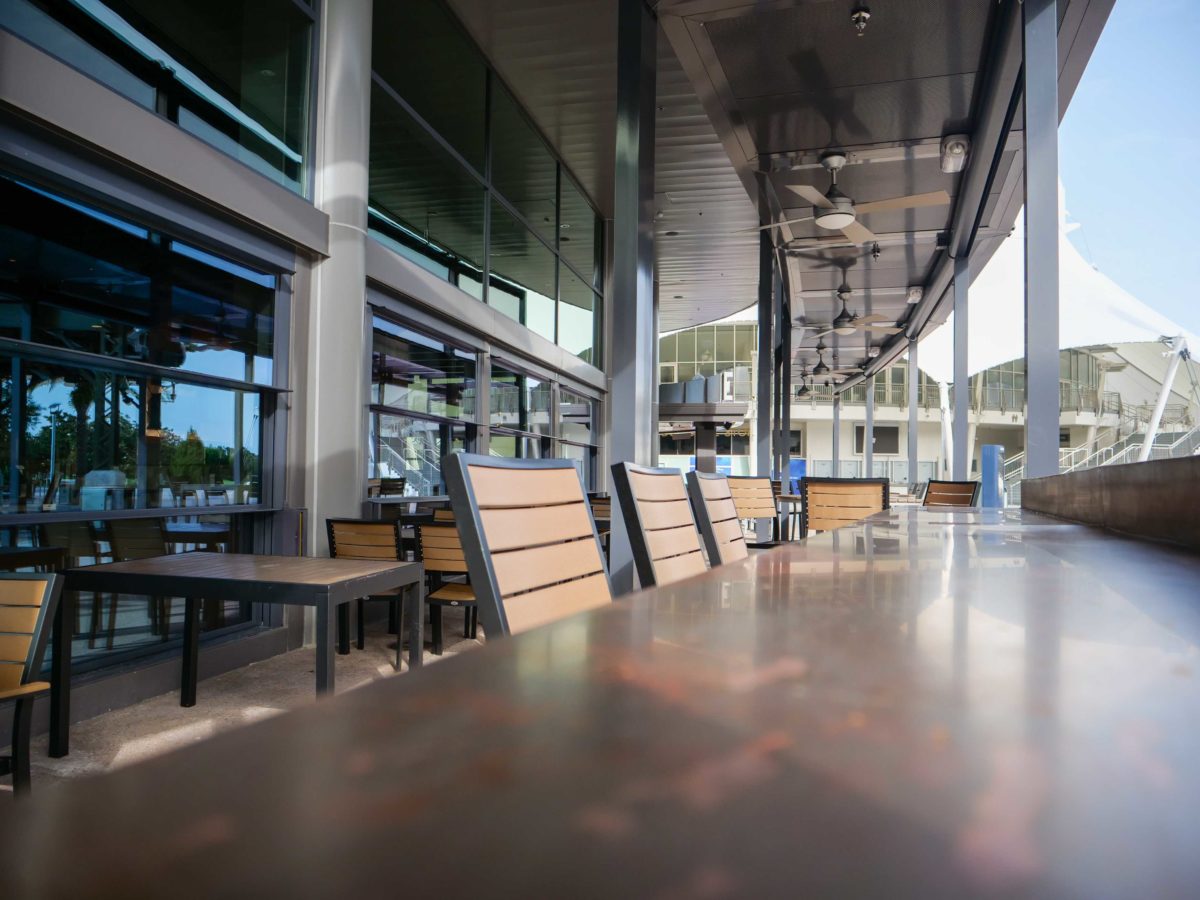 The area underneath the canopy provides a spacious and modern location for drinkers and diners to sit and enjoy the views of Disney Springs. Fans can also be found above, allowing patrons to stay cool as they enjoy a beverage outside.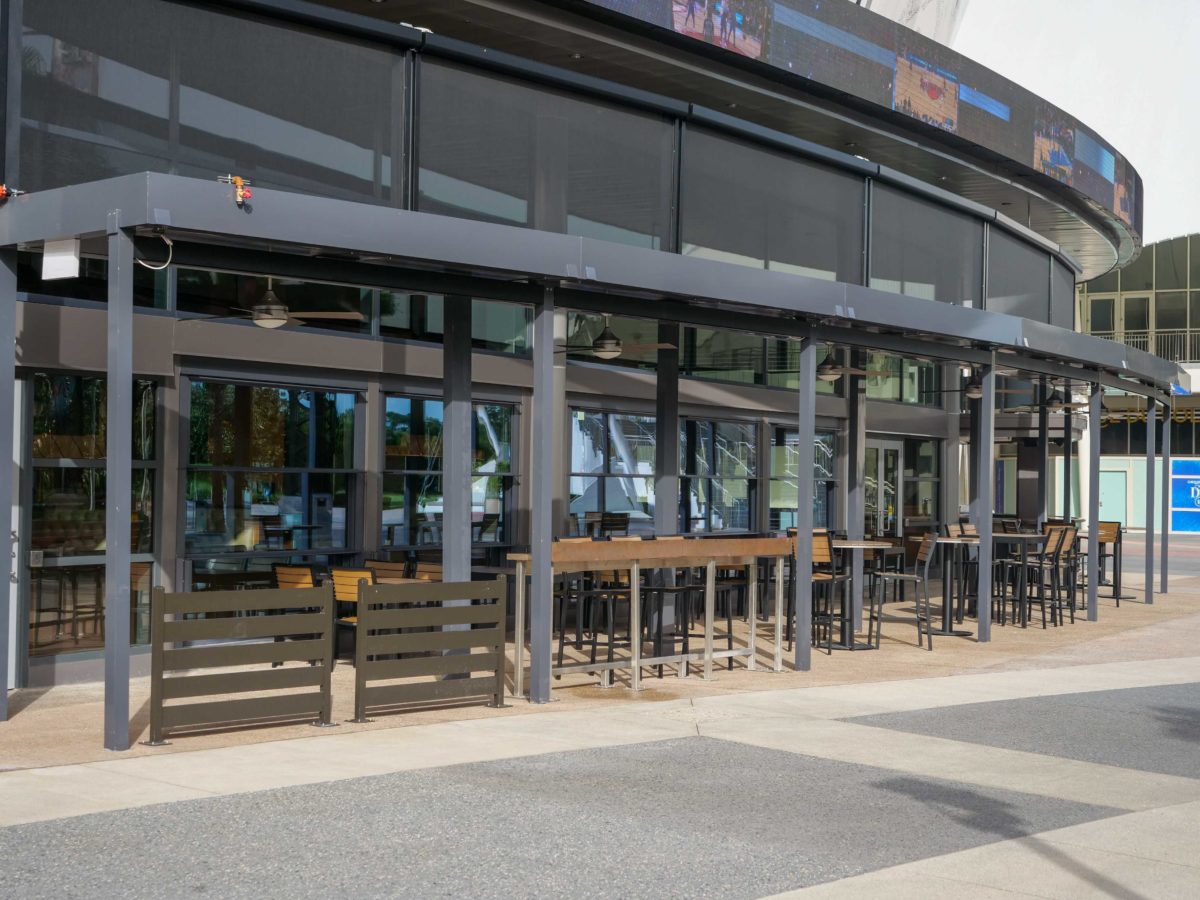 Last night at City Works we got a first look at the impressive new shades surrounding the restaurant.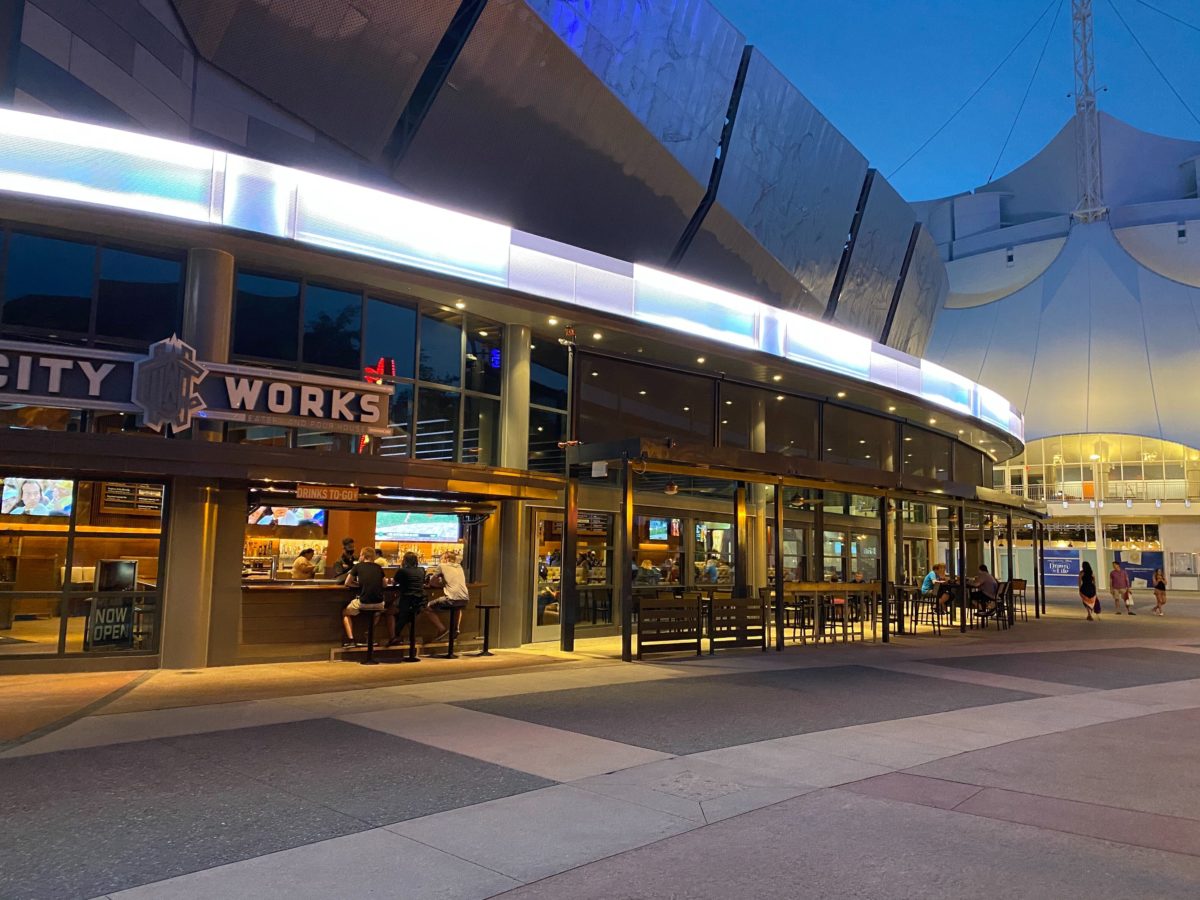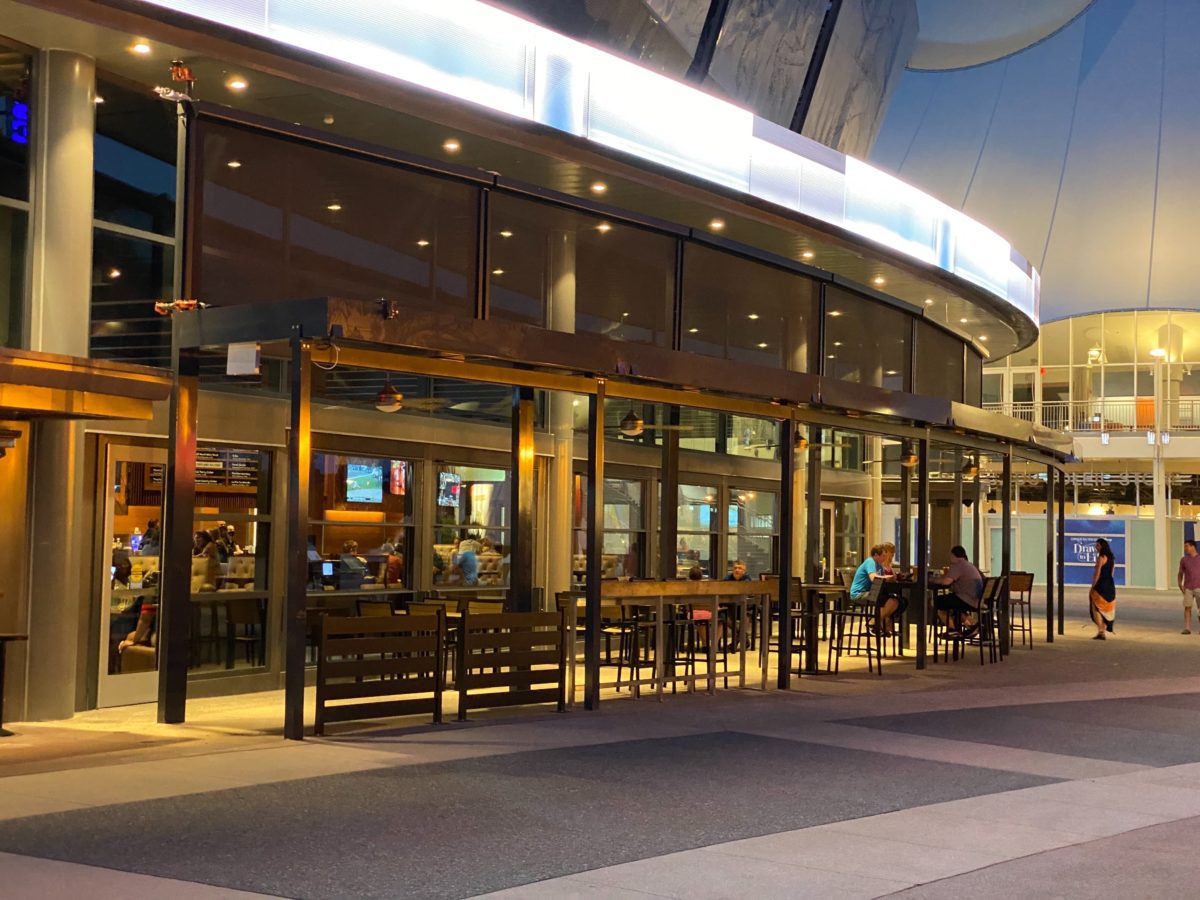 We love the modern yet welcoming look to the new outdoor area at City Works and look forward to visiting and testing out the new patio area!