After all the excitement yesterday with DVC resorts reopening to members and their guests, and the new Park Pass system debuting and immediately frustrating its users, we were ready to hit Disney Springs today and have a relaxing day full of fun new merchandise. Let's get started!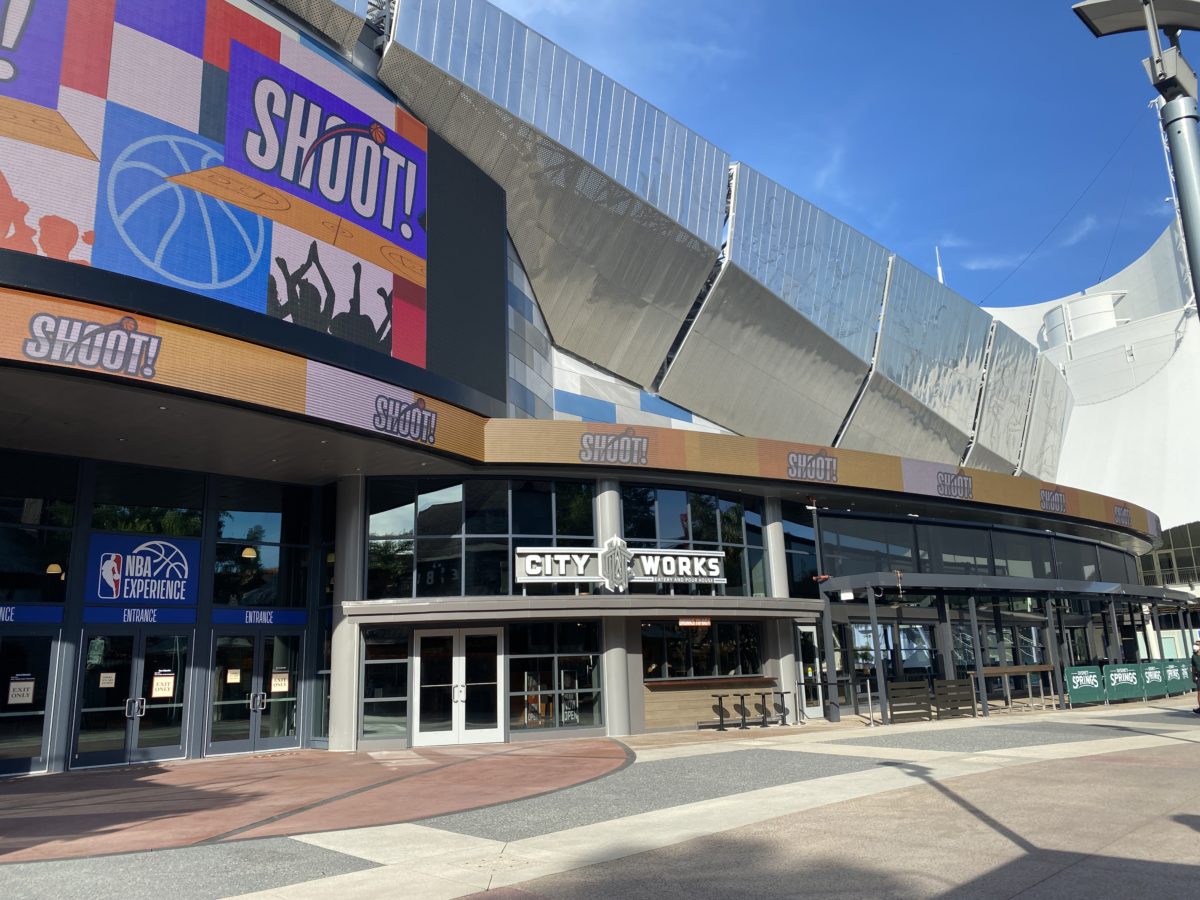 While we have been checking City Works for construction updates in the morning, that project is almost all wrapped up. Instead this morning we found the jumbo screens at the NBA Experience turned on, although the Experience and the Store remained closed today.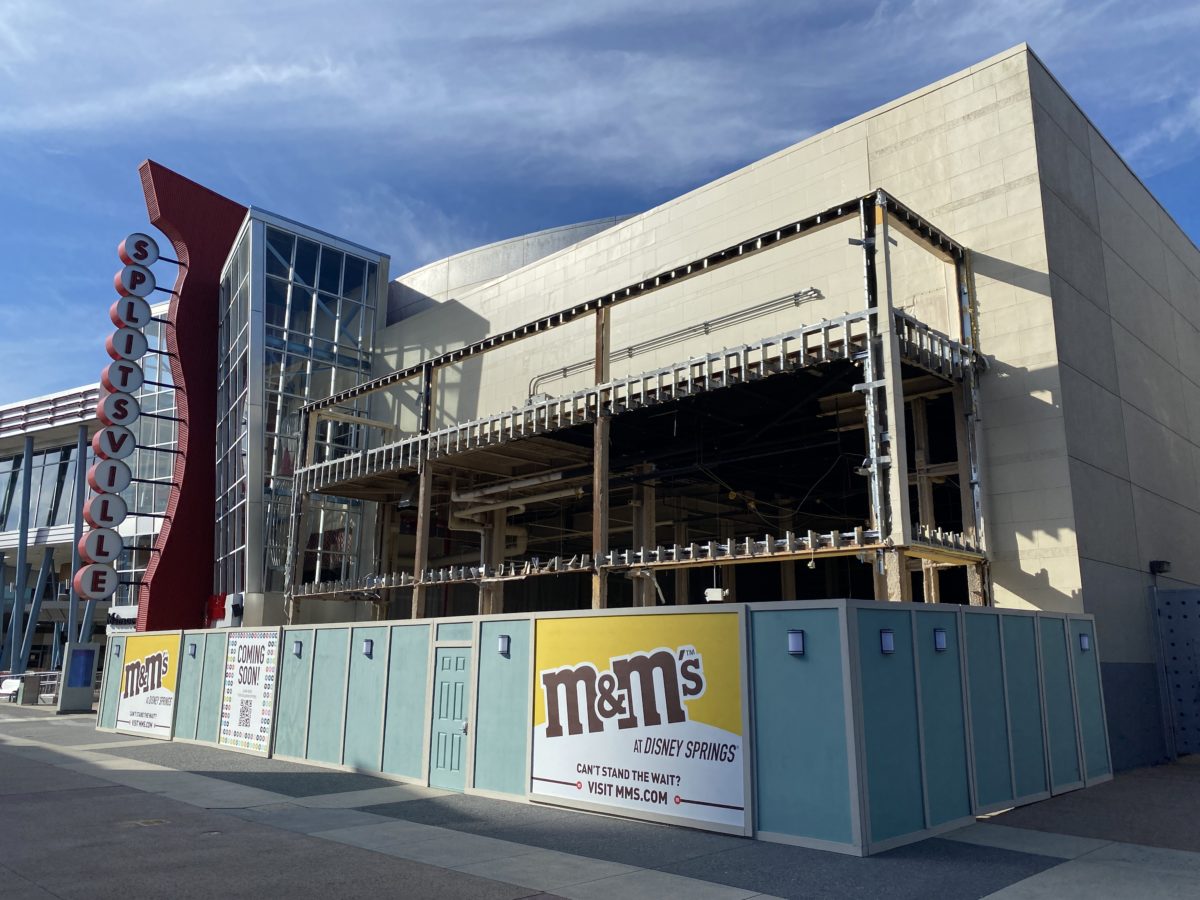 In actual construction news, the future location of M&M has been getting some very visible demolition done recently, and we just can't stop staring directly into the back of this building!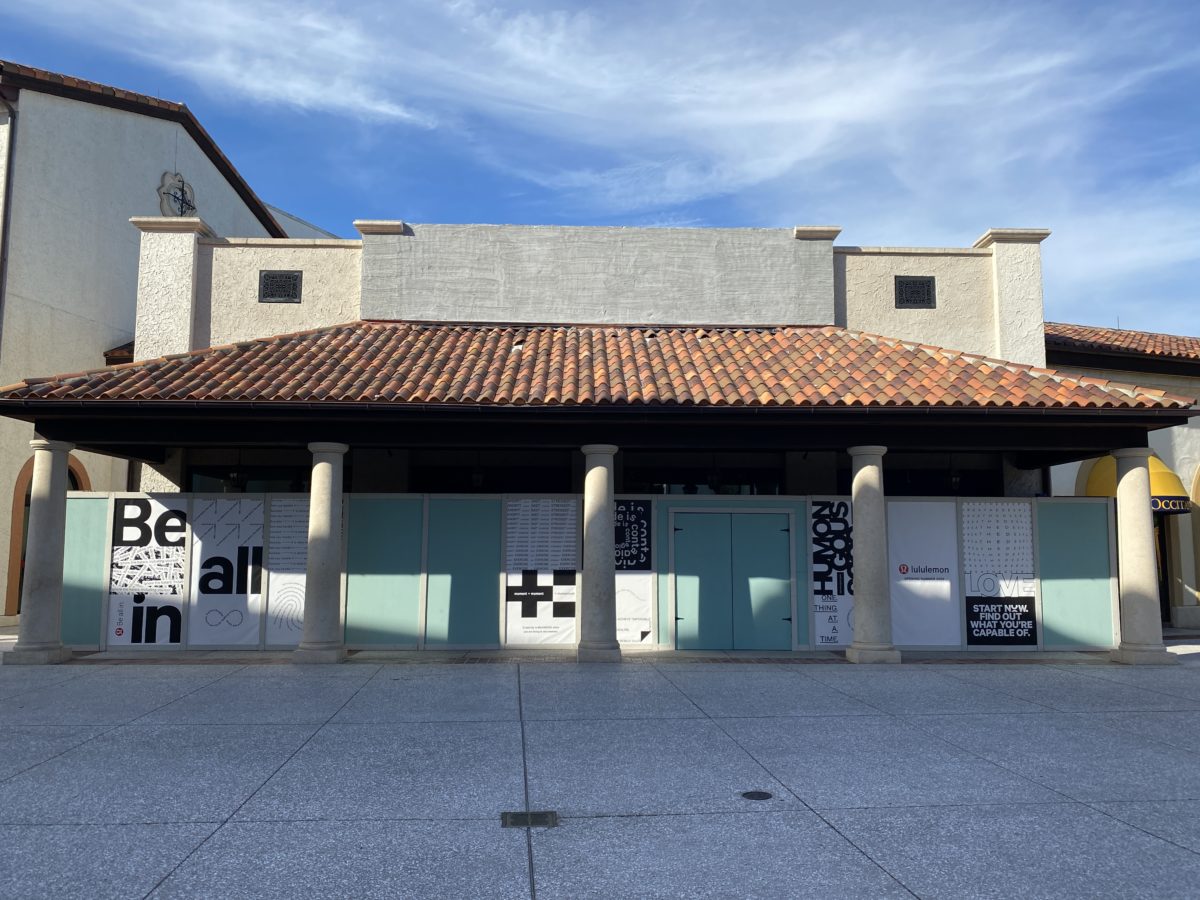 While an eagle-eyed reporter spotted a shipment of Lululemon stock being wheeled through the Springs yesterday, we can't imagine they'll be ready to open soon. Tarps still cover the empty sockets of two of the large windows at the front, and one isn't covered at all, giving us a peek into the interior, which is still stripped down to the metal studs.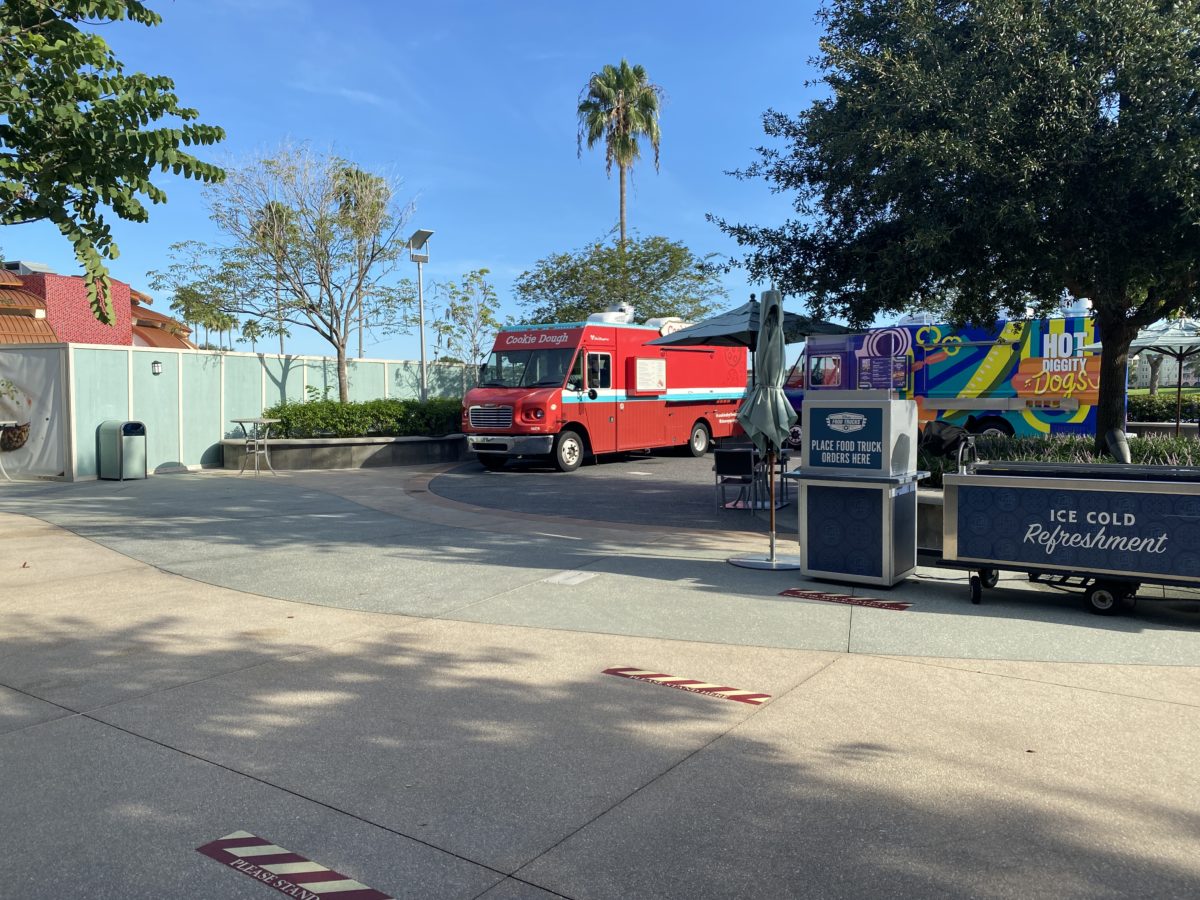 While not a construction update, we suspect maintenance and improvements have a hand to play in the food trucks routinely disappearing from their parking spot on the West Side. Today it was the Mac & Cheese truck that was missing. We hope it comes back and that they all can be here to stay for a while!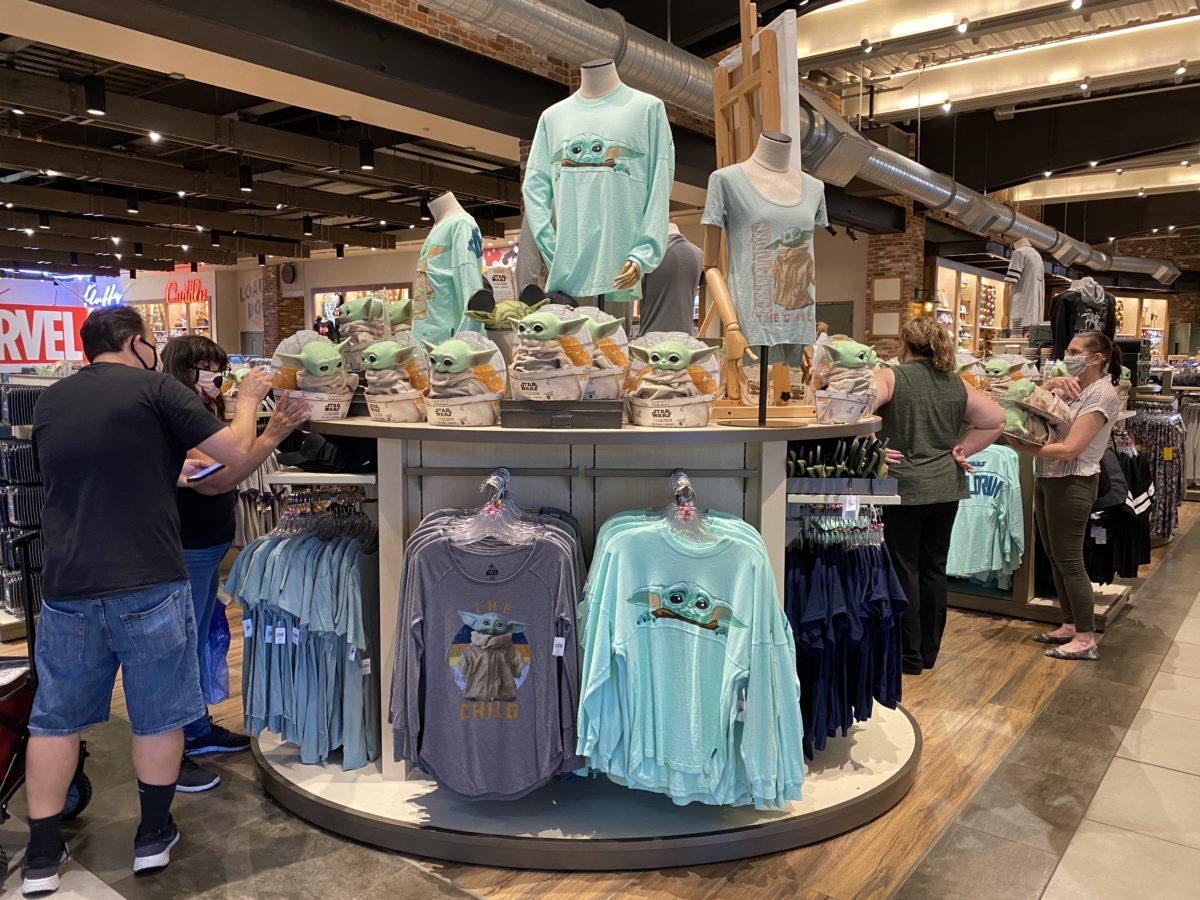 Some new merchandise was spotted at World of Disney, as well as some favorite returning merch that was restocked. This display of items all pertaining to The Child from "The Mandalorian" was swamped with Guests due to a restock of The Child plush from Mattel this morning.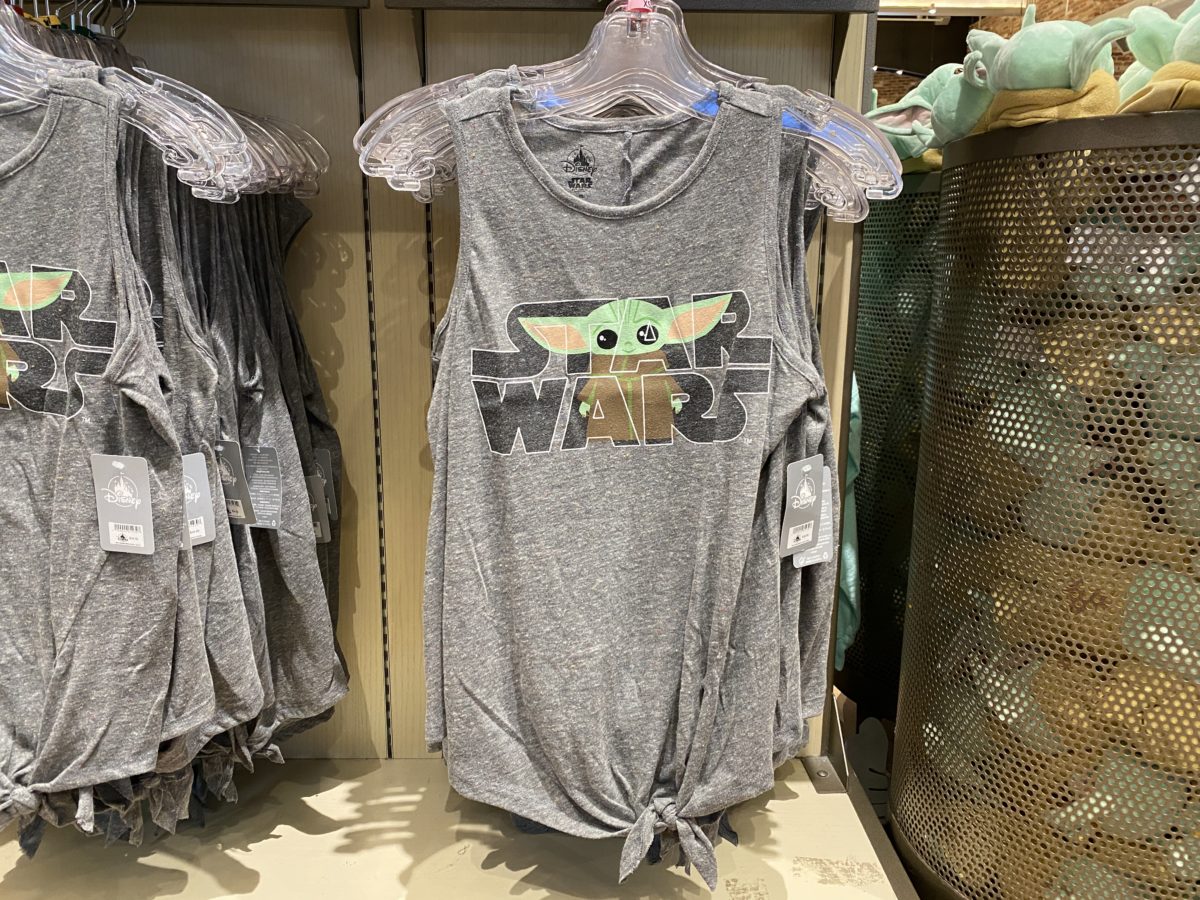 Released on shopDisney during the closure but new to us in person was this cute The Child Star Wars logo women's tank top.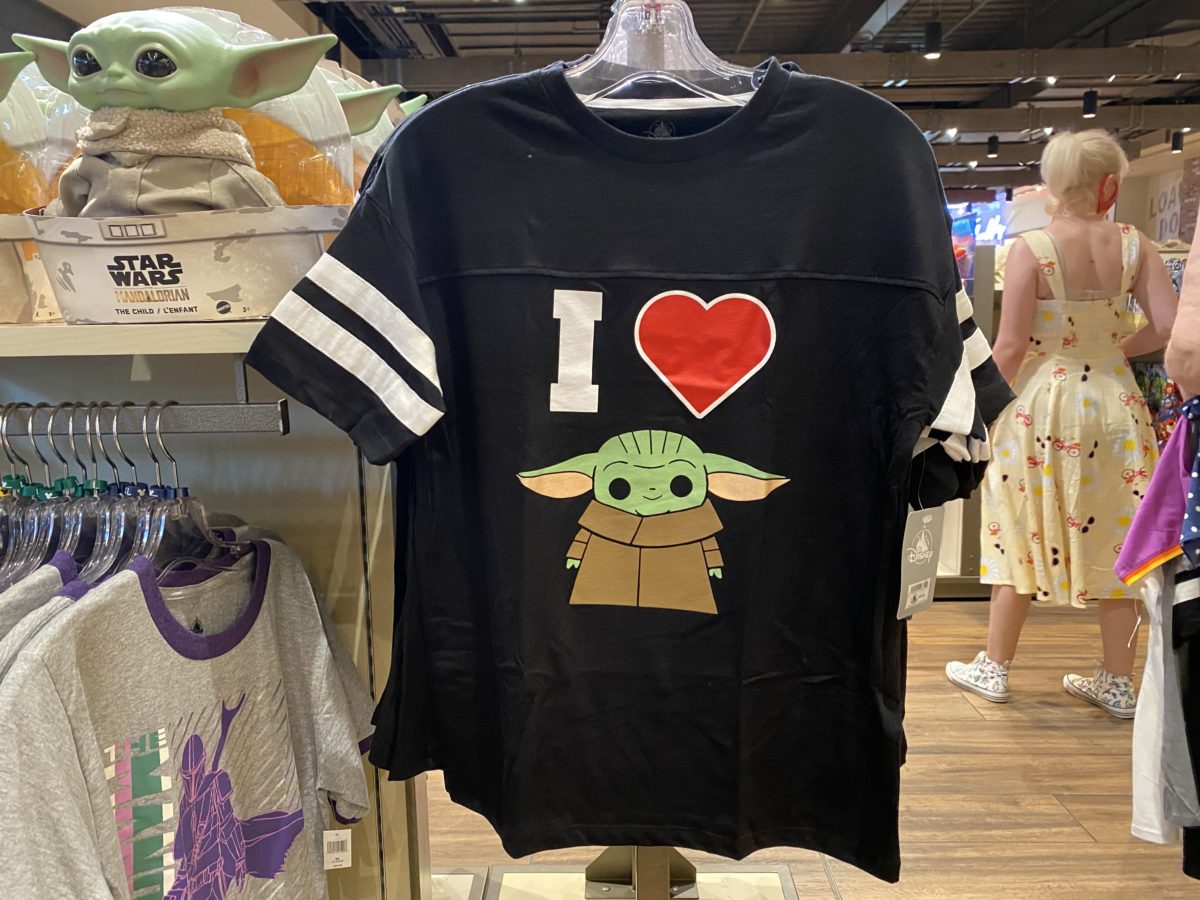 If tanks aren't your style, they also had this ringer t-shirt featuring The Child in this adorable chibi form.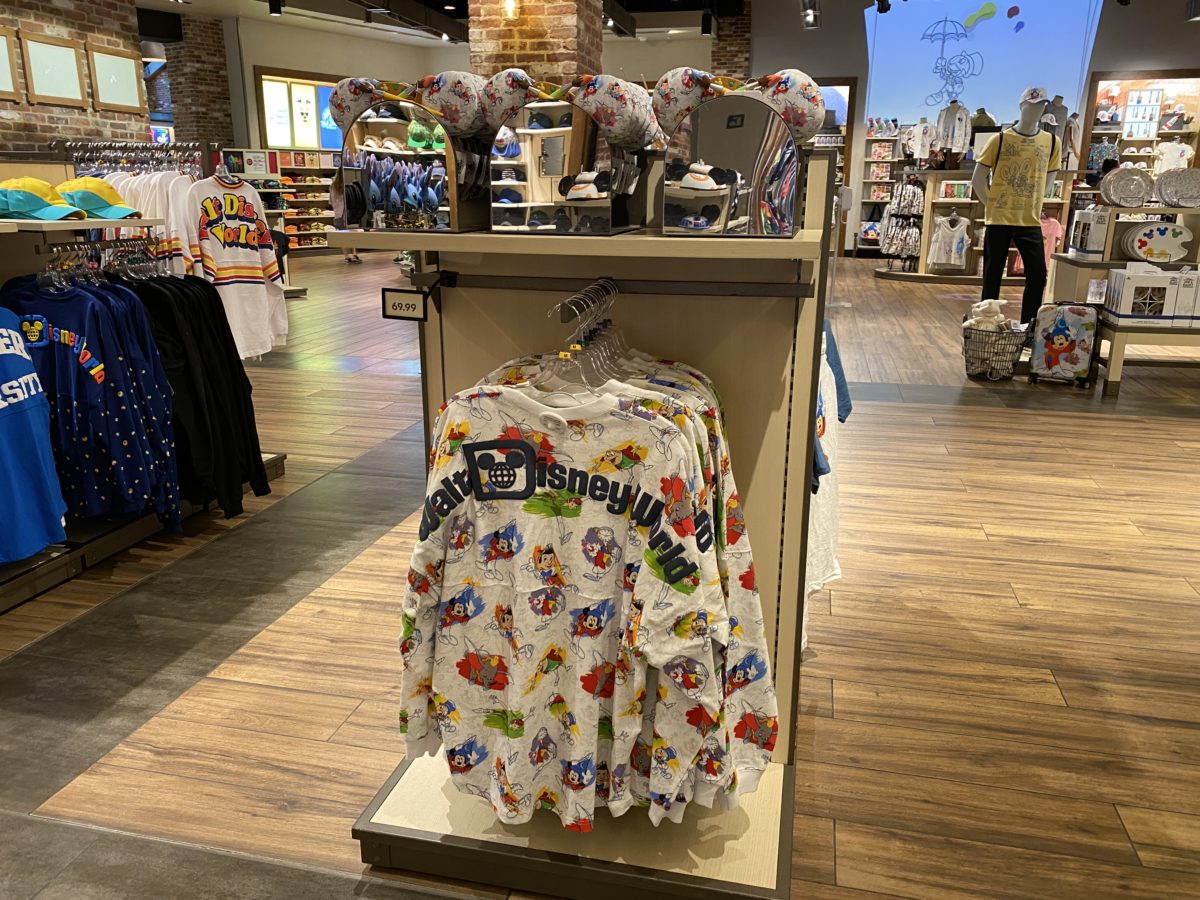 Also restocked were the very popular Ink & Paint ears that debuted in the parks before they closed.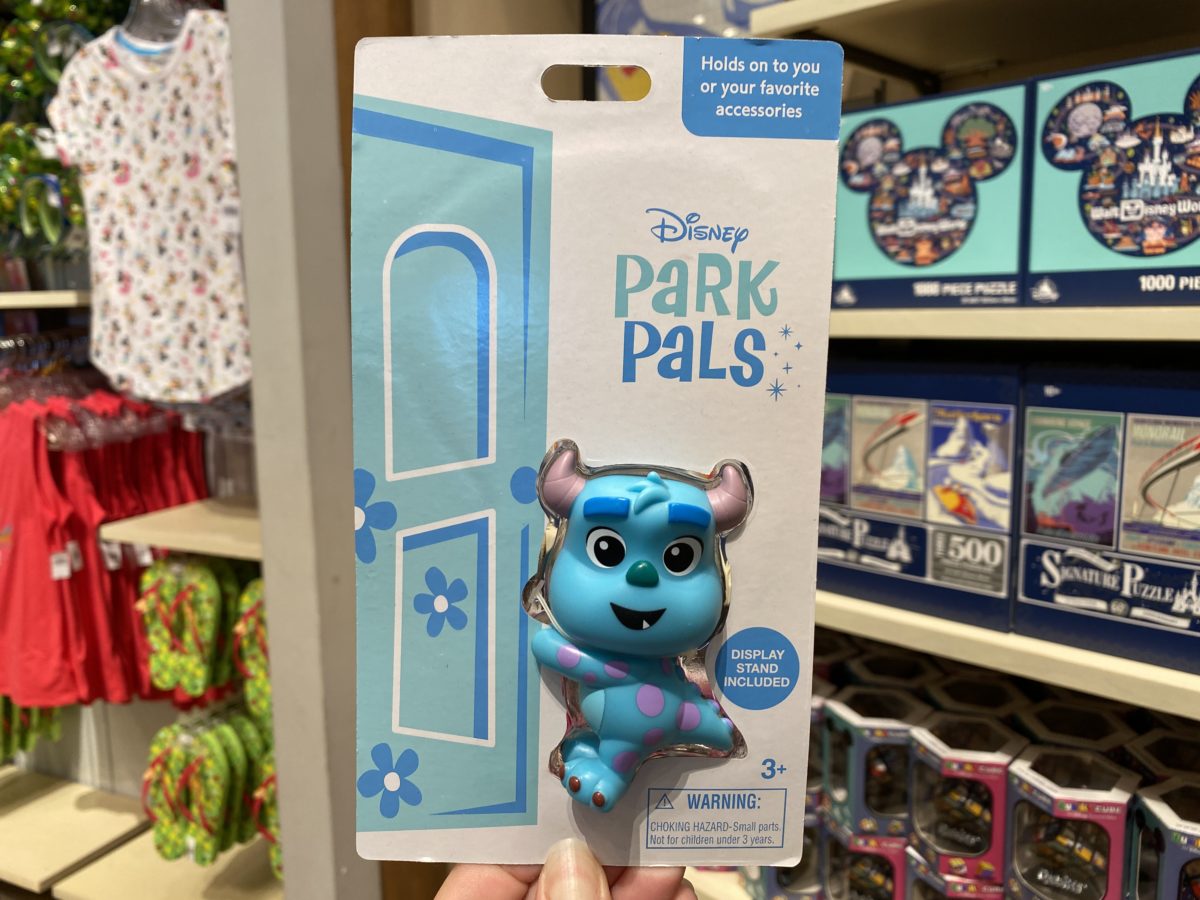 Some new to us merchandise was this Sully Park Pals clip. While he debuted on shopDisney during the closure, this is the first time we've seen him in person. We found him with the comprehensive display of Park Pals at World of Disney.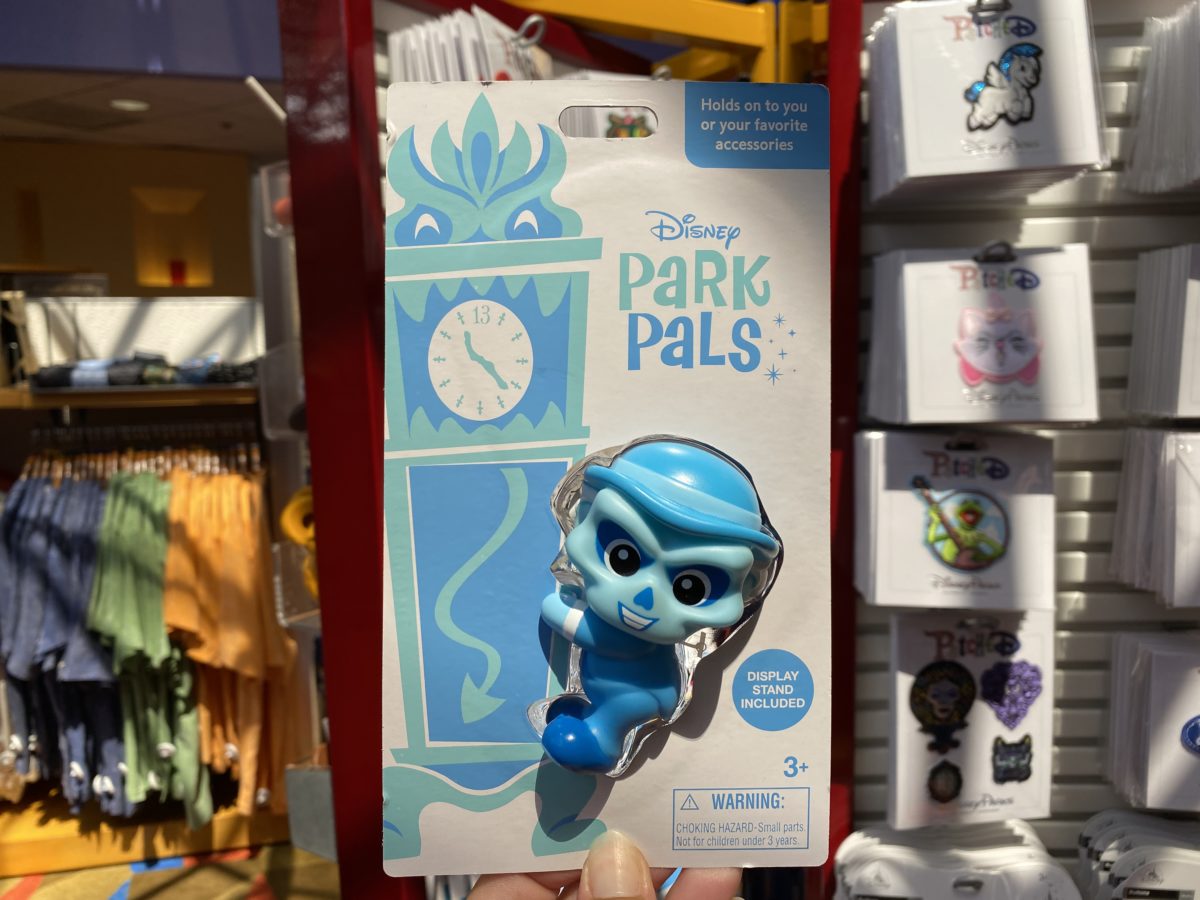 We also found the other new Park Pals since the park's closure, Ezra, one of the Hitchhiking Ghosts from the Haunted Mansion. He can be found at Bayview Gifts at the Contemporary Resort.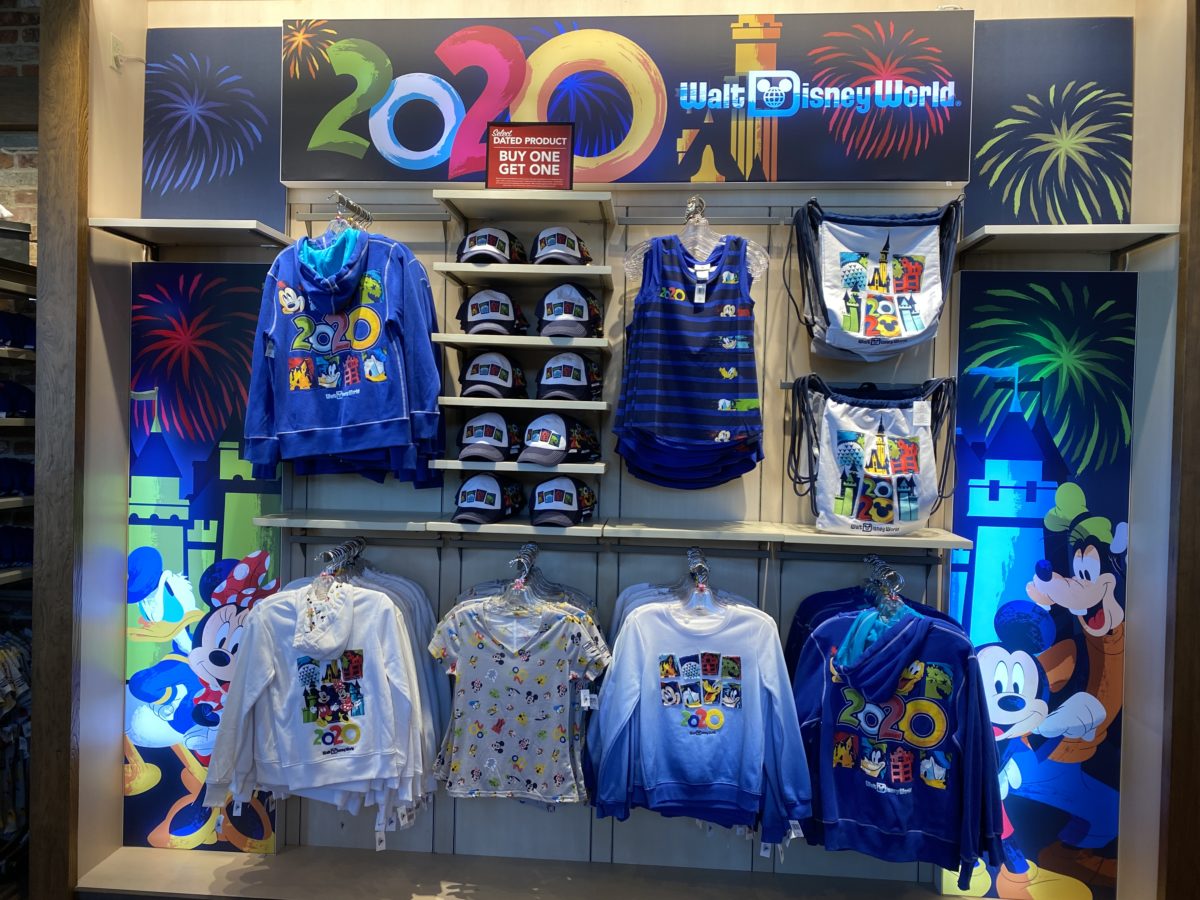 While we first saw this sale pop up at DisneyStyle, it seems to have spread to all Disney-owned stores. All dated merchandise is now buy one, get one free. We saw signs at DisneyStyle, World of Disney, and Pin Traders.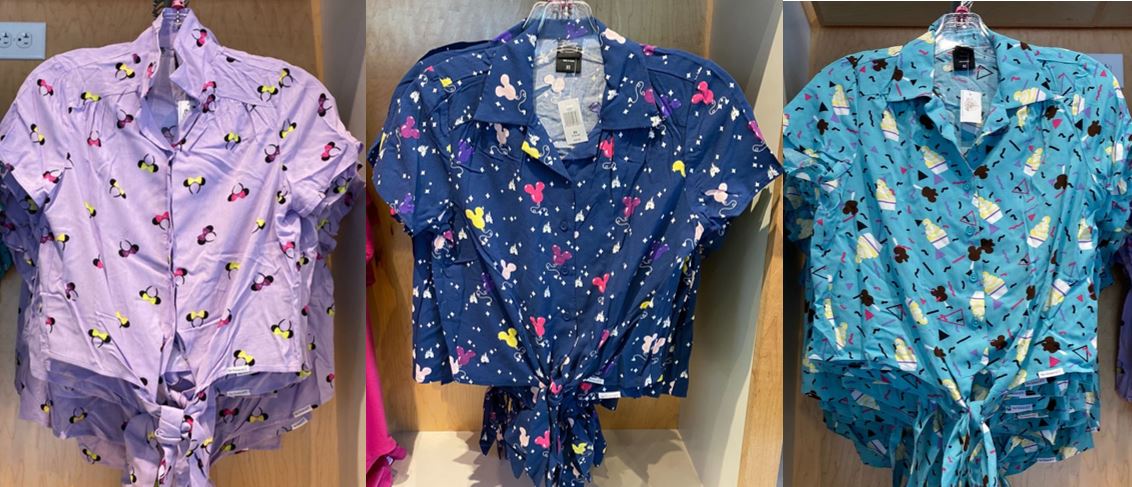 We also found these fun tied button down ladies shirts by Her Universe at DisneyStyle featuring an all-over print of park icons. For more pictures and information, see our full article here.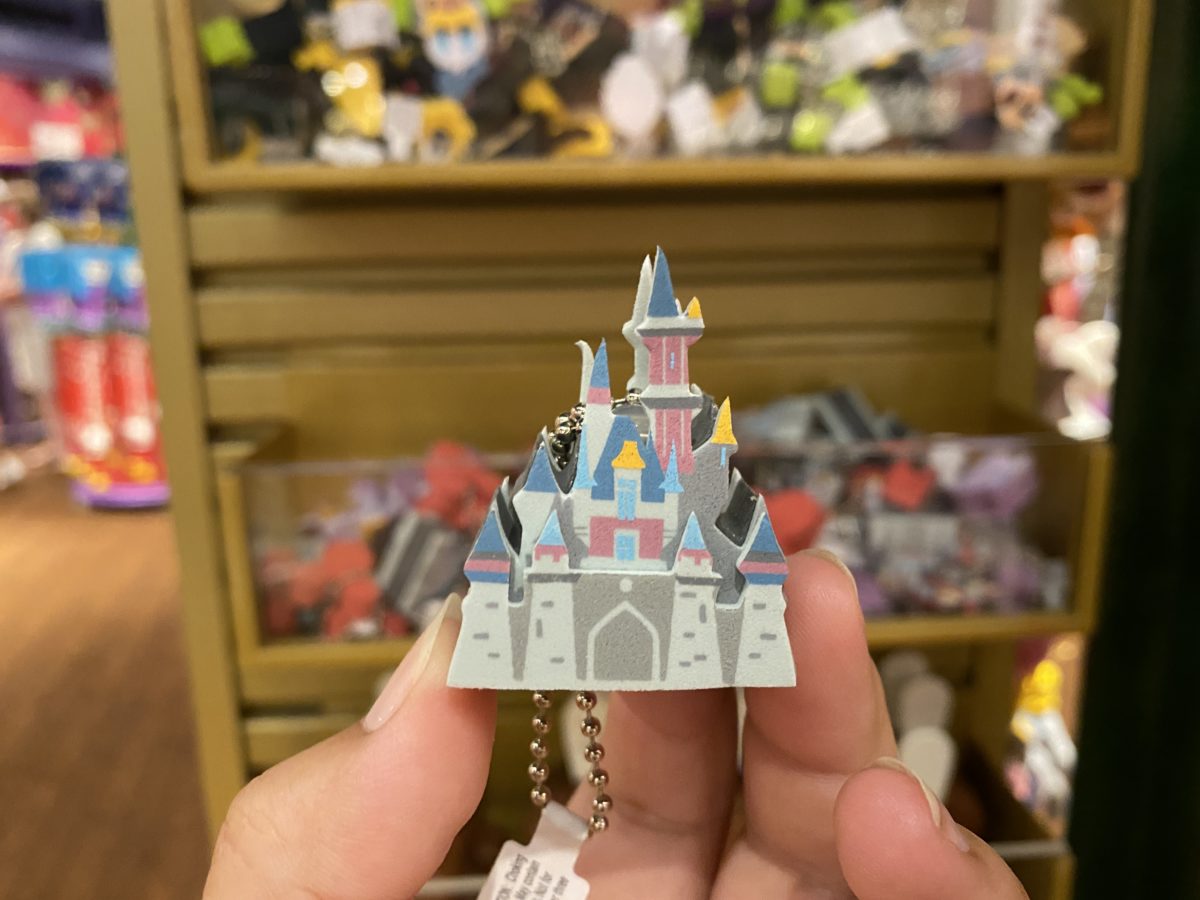 We spotted this tiny foam keychain castle at Days of Christmas, which shows Cinderella Castle post-rosy-hued makeover. It reminds us of the auto-reload screen while waiting to get Park Passes.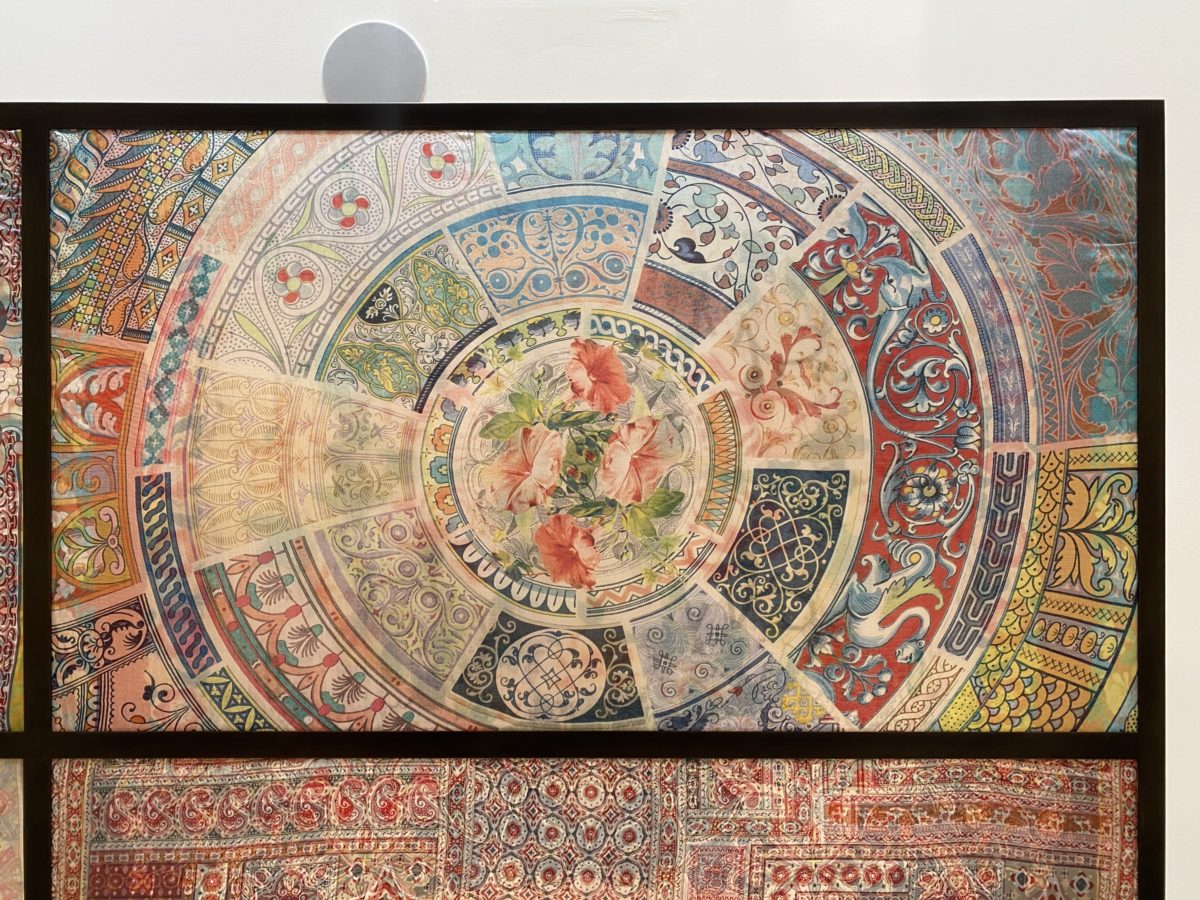 We've been spending more time than ever recently at Disney Springs, have had the chance to go in every store, and get to know some of the Cast Members in the third party locations as well. This is one of our new favorite spots to "Look Up" in Disney Springs. We see something new every time! Do you know where to find this view? Let us know in the comments!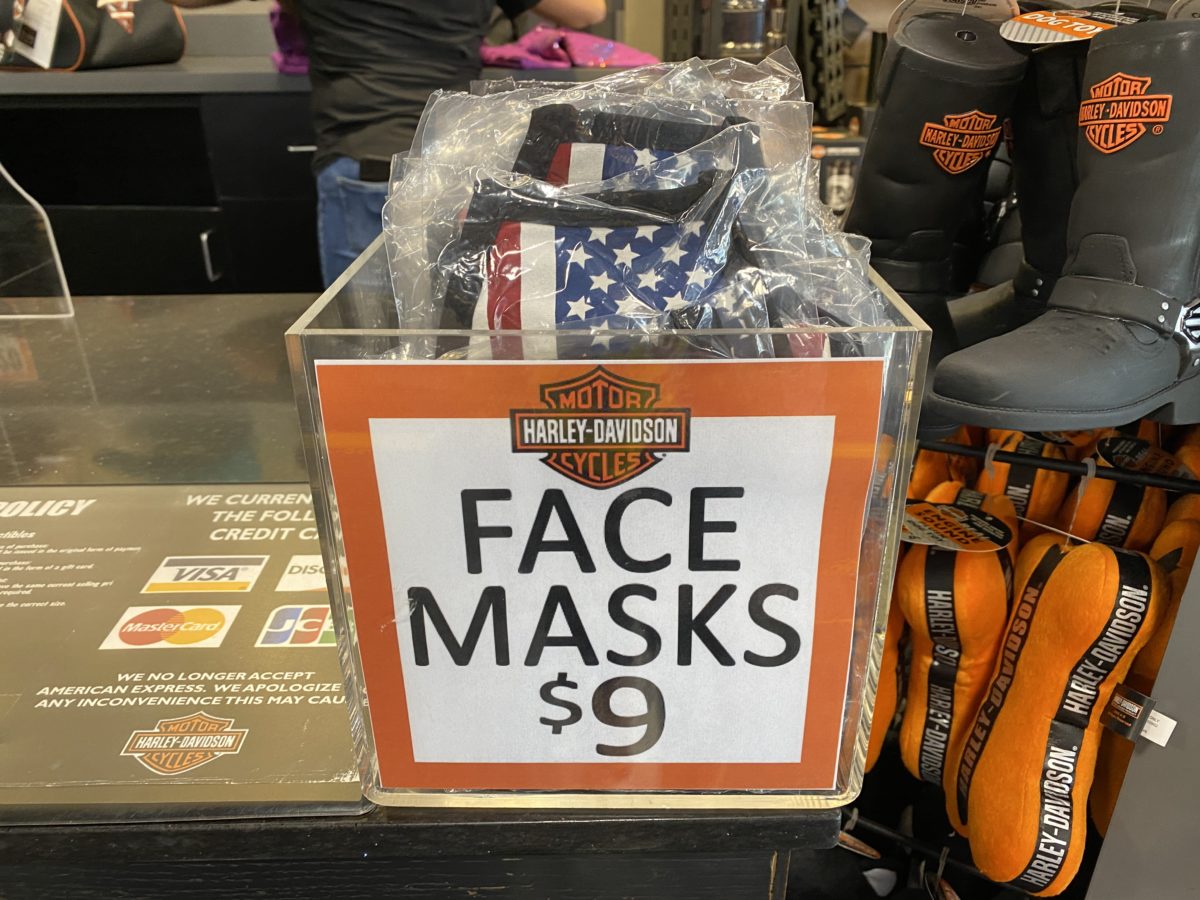 There have been several changes to face masks suppliers over the last few days. Harley Davidson has reopened and has already joined the ranks of suppliers at the Springs.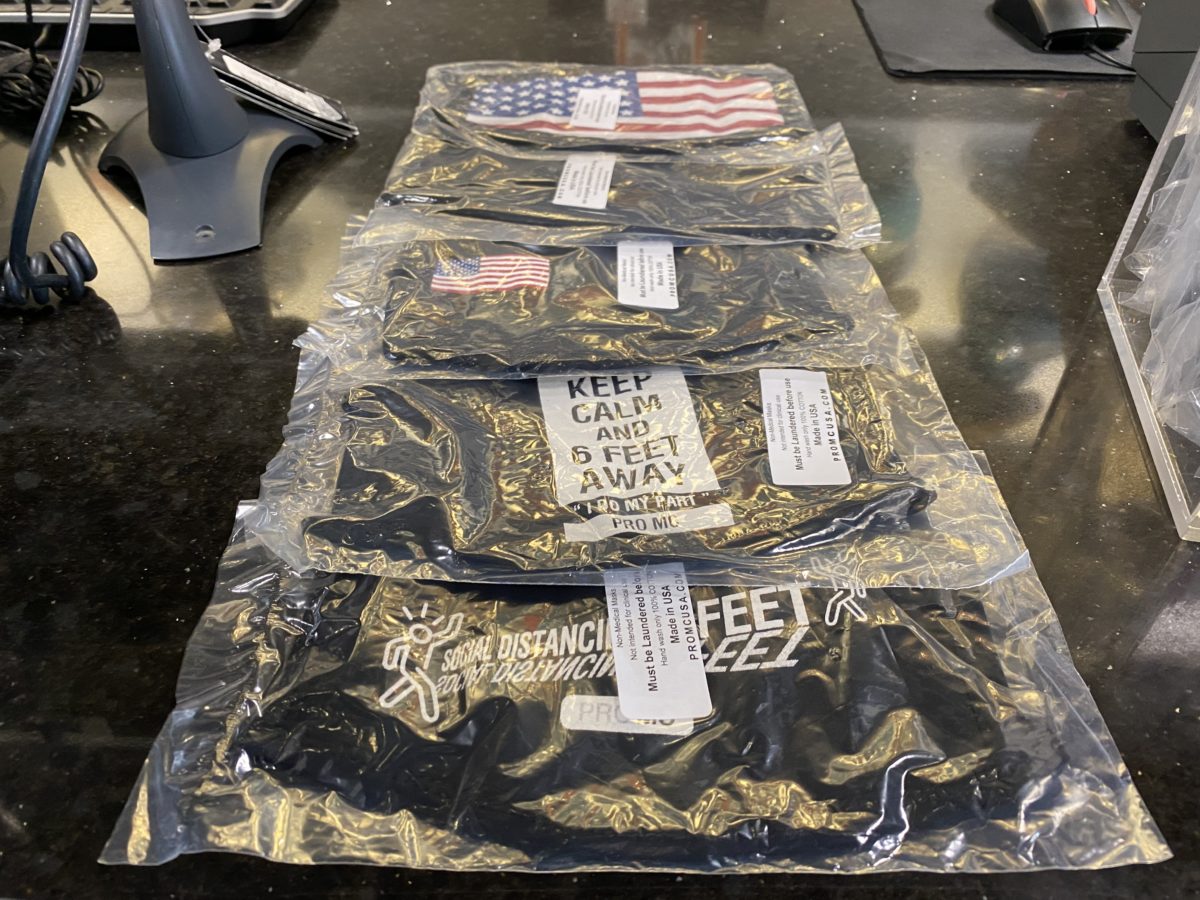 They have several print options of a fabric mask with fabric ear loops, which retails for $9.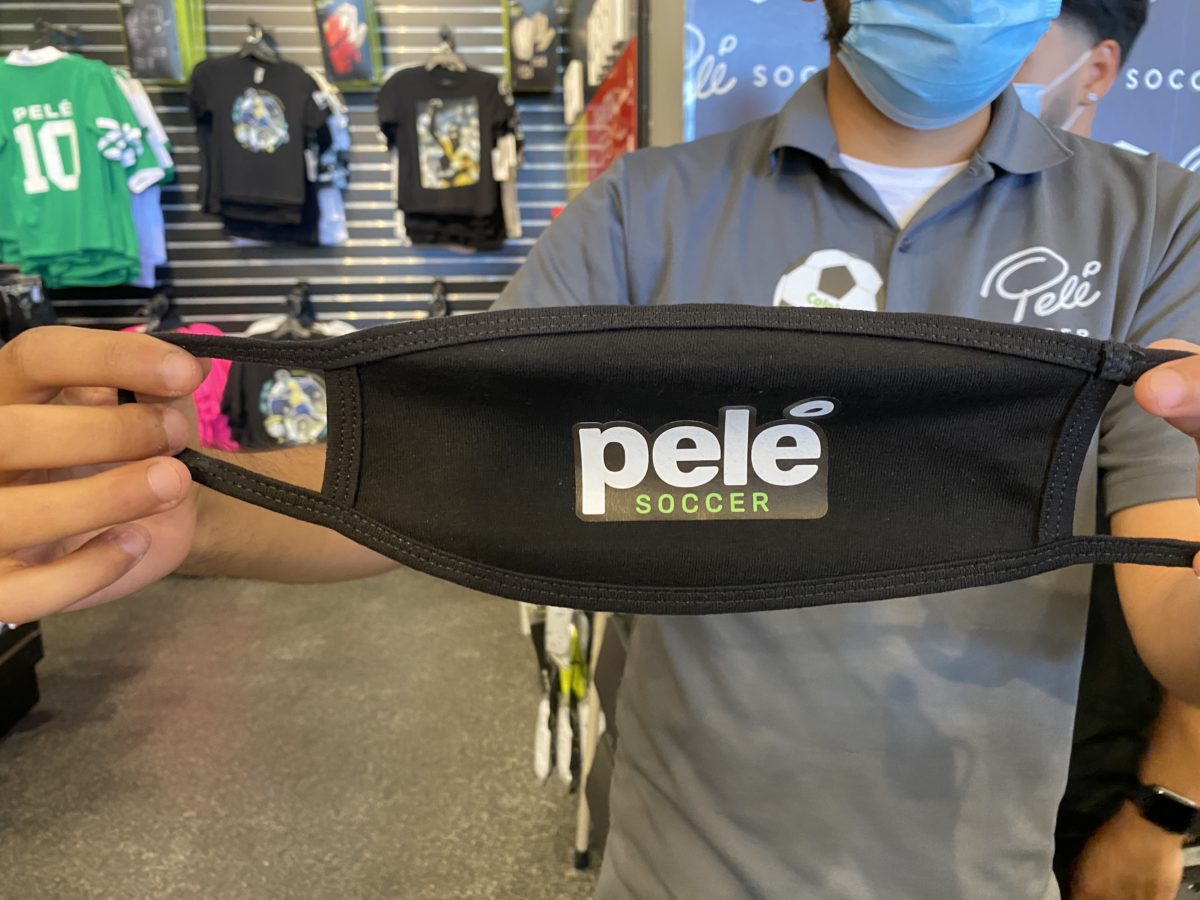 Pele Soccer has also joined in and started selling their branded face masks. They retail for $5.
Chapel Hats has restocked their varied mask options, including their patriotic gaiter style.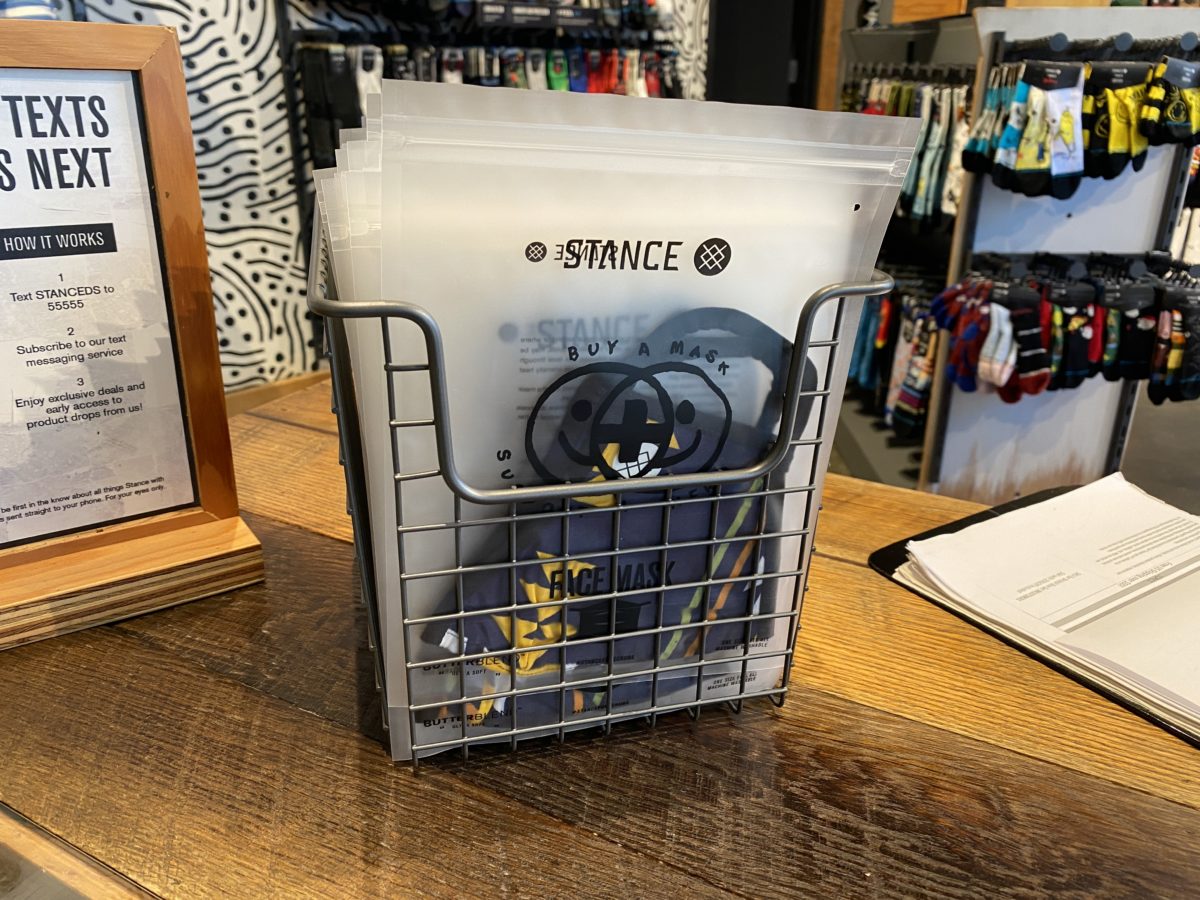 Stance sold out of their masks very quickly, but then received a restock almost just as fast. For a full list of face mask suppliers along with mask details, price, and availability, see our article here.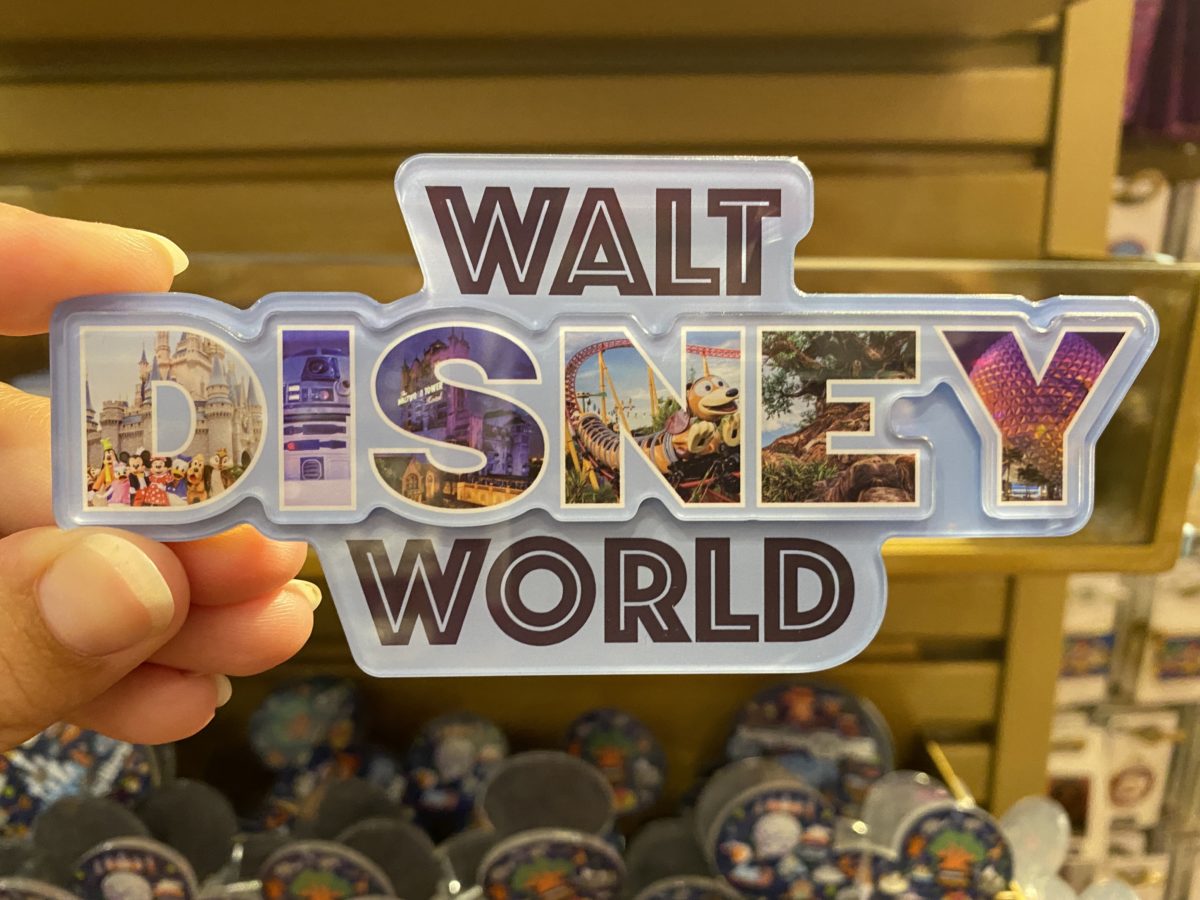 Finding this magnet with all the parks featured on it has made us wish July 11th would come faster, but in the meantime, we'll continue to make the most out of our time at Disney Springs. We hope you enjoyed coming along with us!