For those of you eager to get back to Black Spire Outpost on July 15 with the reopening of Disney's Hollywood Studios, some new details shared by user yulilin3 on the COVID-19 Operations Info thread of the DISboards may shed light on potential operational changes coming to Star Wars: Galaxy's Edge.
Of course, until Disney officially announces these (or we report on them once we're on the ground for the official reopening), these changes are unconfirmed and subject to change. However, we think it offers great insight into what we might expect to see once we make our way past the space tunnel and back out onto the Resistance Forest.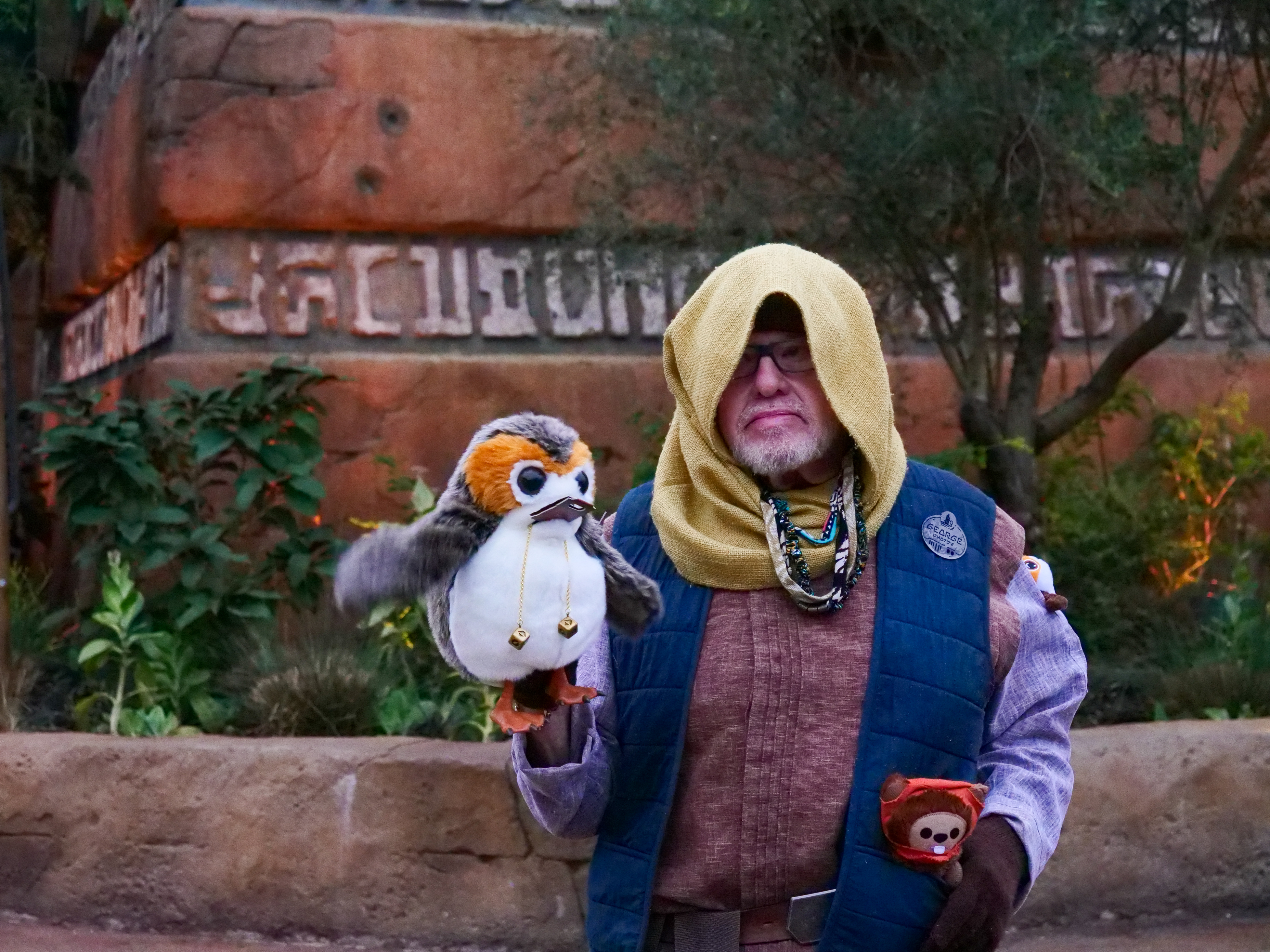 As previously stated, Cast Members will be provided with face masks and shields and are required to wear them, if posted at an attraction. Cast Members whose costumes formerly required hats or head coverings (such as the First Order Officers inside Rise of the Resistance) are now being told not to wear them, given all of the new headgear they will have to use.
Face masks will be strictly enforced throughout the park as a whole and within each land. Guests not wearing the required face mask will be asked to either put one on or leave. Throughout the park, a safety spiel will be played continuously to remind guests to wear masks and wash their hands.
Besides the announcement of relaxation zones as part of the initial reopening proposal, little is known about where and how they will function. However, there will apparently be a relaxation zone located within Star Wars: Galaxy's Edge, with a capacity of about 80 people. Within these zones, guests are allowed to remove their masks temporarily.
To maintain social distancing, Millennium Falcon: Smugglers Run and Star Wars: Rise of the Resistance will operate with limited capacity. Each party will have their own separate ride vehicle.
Reportedly, all elements of Rise of the Resistance will still be used, as pre-shows will either be spaced out or simply left open for people to walk through (as is rumored for Millennium Falcon: Smugglers Run.)
Guests wishing to take photos in front of the Millennium Falcon may still do so, but with masks on at all times (and of course, a socially-distanced queue for PhotoPass.)
In addition to these details, other interesting changes to the reopening of Star Wars: Galaxy's Edge include the removal of Oga's Cantina from the list of available eateries.
Are you looking forward to visiting Disney's Hollywood Studios for the upcoming reopening? Make sure you have your reservations squared away first, as Hollywood Studios slots are in high demand.