While originally on the official list of restaurants reopening at Disney's Hollywood Studios on July 15, it seems the popular space dive, Oga's Cantina, has since been removed.
Since its grand opening, Oga's Cantina has been infamous for its tight quarters, limited seating, and dark, boisterous interior. Given these conditions, it might take a few weeks before the residents of Batuu deem it safe to reopen under new health and safety guidelines. The recent ban on on-site consumption of alcohol at bars may have also led to the sudden removal of Oga's Cantina from the final reopening list.
Still reopening at Star Wars: Galaxy's Edge are Docking Bay 7, Milk Stand, and Ronto Roasters, so while you may not be able to get a Fuzzy Tauntaun, you can still get your Ronto Wrap fix.
The full list of restaurants (currently) set to reopen at Disney's Hollywood Studios on July 15 is available below: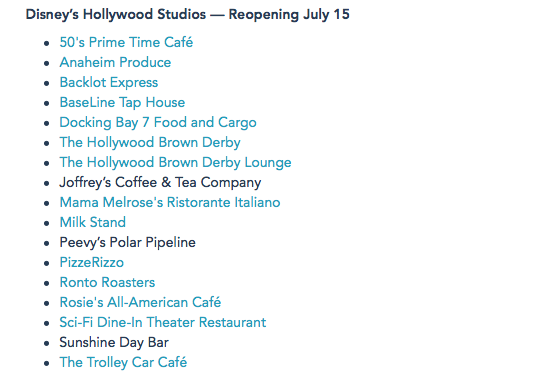 Will you be rope-dropping Disney's Hollywood Studios on July 15 for its grand reopening? Let us know in the comments, and please have a Ronto Wrap for me.