Good morning from Universal Orlando!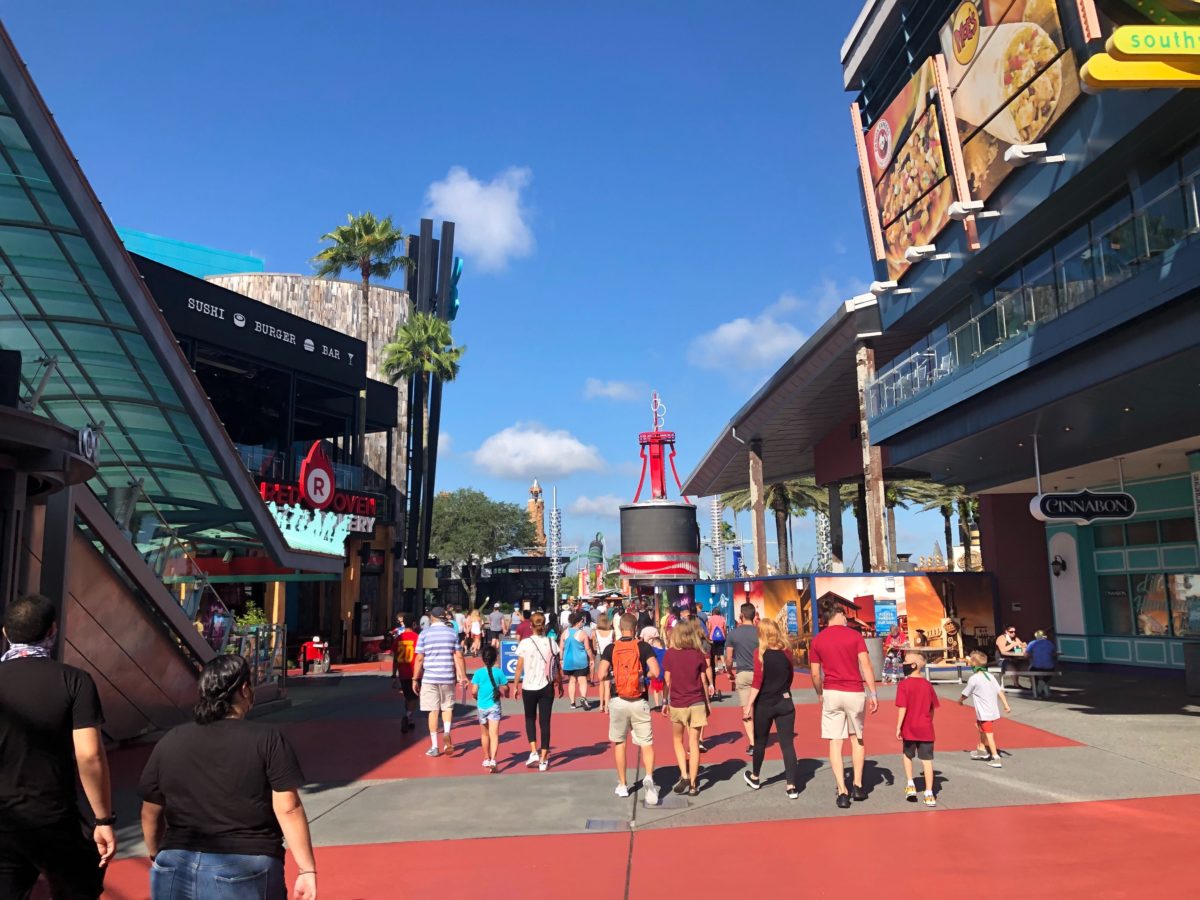 The crowds are steady this morning, making their way through CityWalk towards the parks.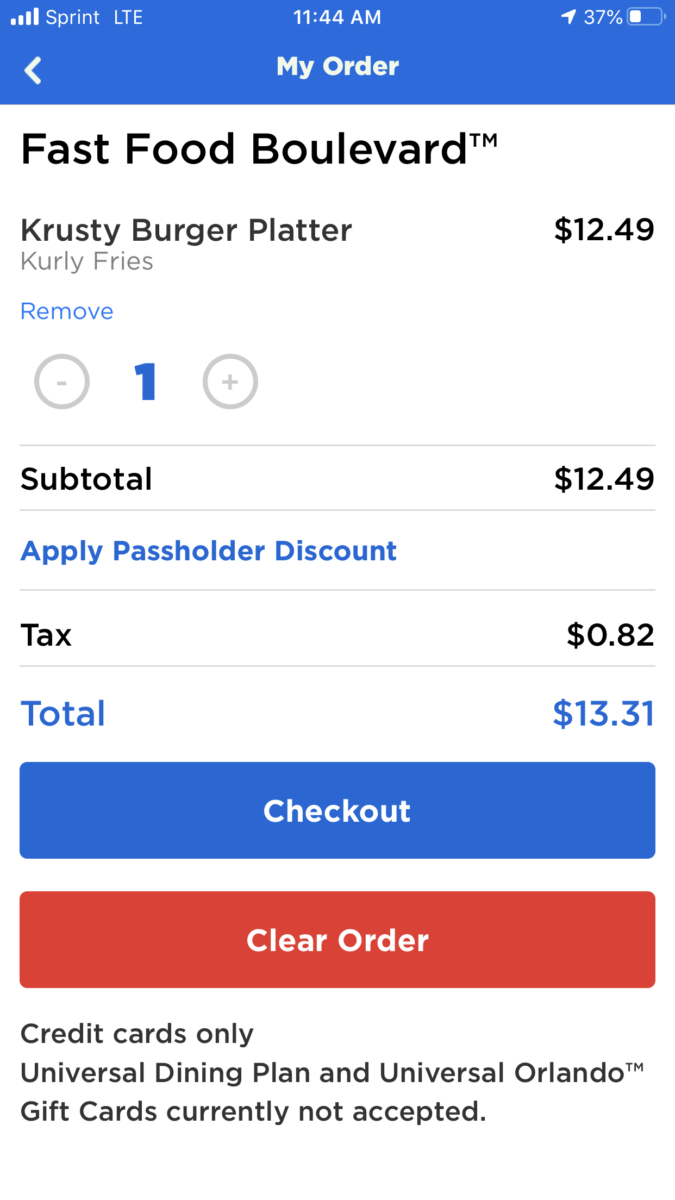 In an effort to reduce contact between guests and Team Members, Universal is encouraging the use of mobile order for food and drink. You still have the option to order from the registers, should you need, but mobile order is preferred right now. The downside to mobile ordering (at least for passholders) was the lack of discount when paying. Universal was still looking out for their passholders with the complimentary Freestyle cup, but now they've done one better. You can apply your Annual Passholder discount before checking out on the app, and it's super easy.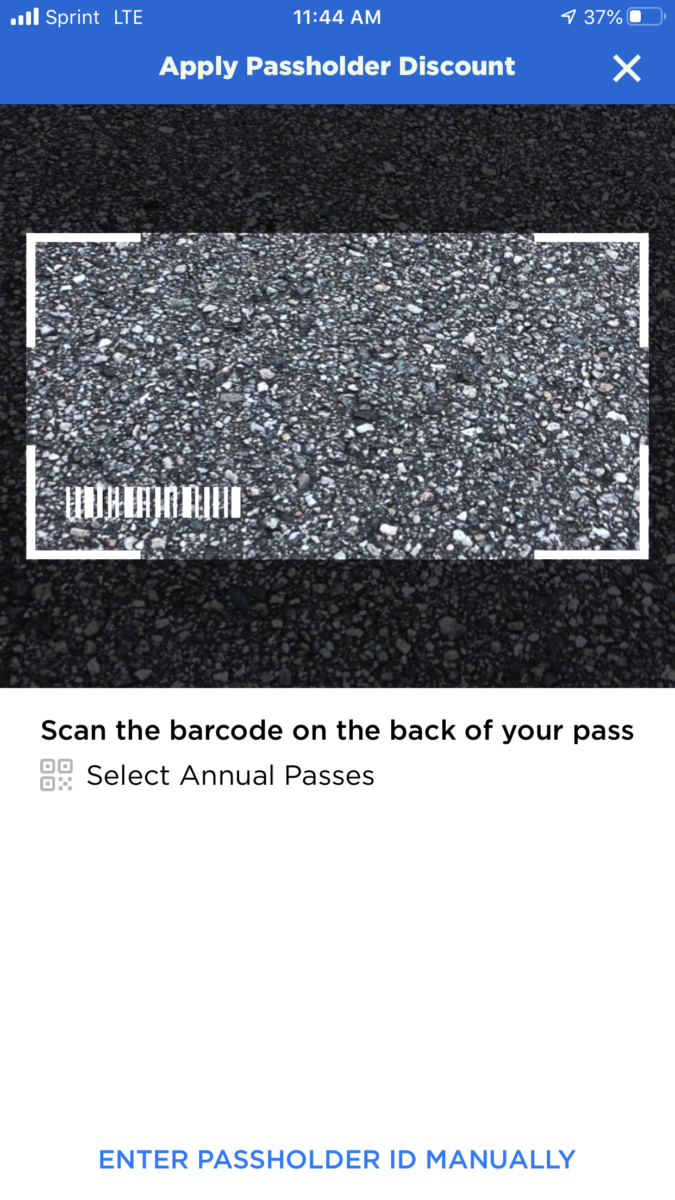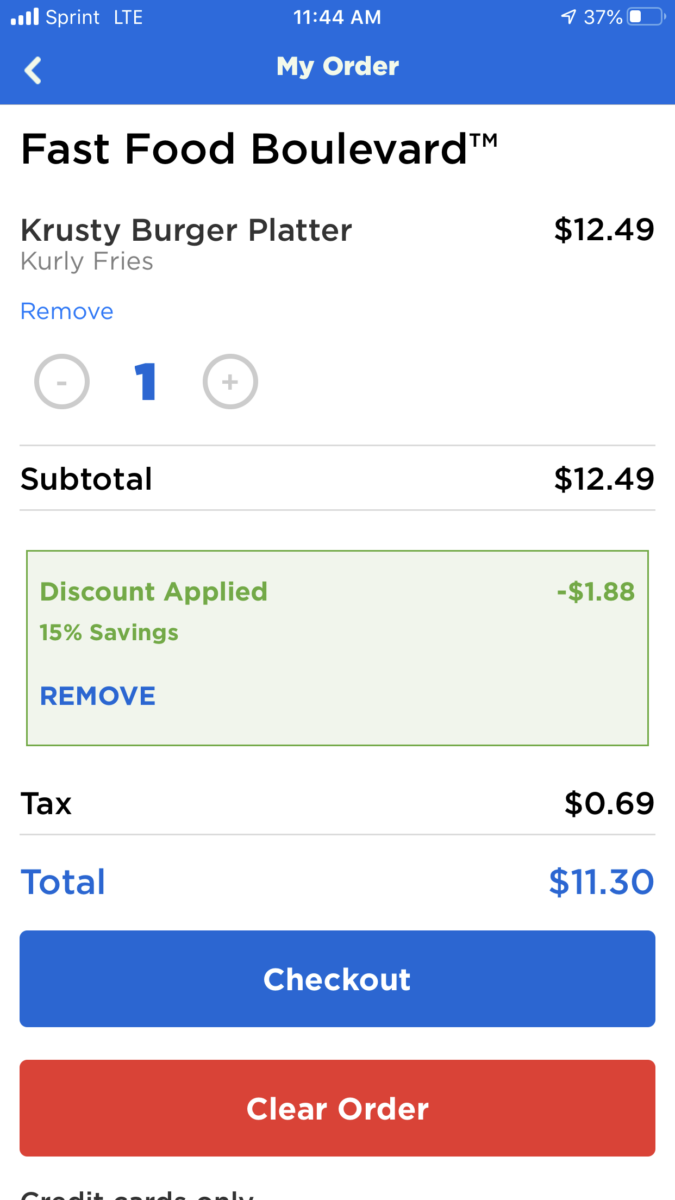 Just select "Apply Passholder Discount" and either scan the barcode on your pass or enter the number manually, and the discount will be added.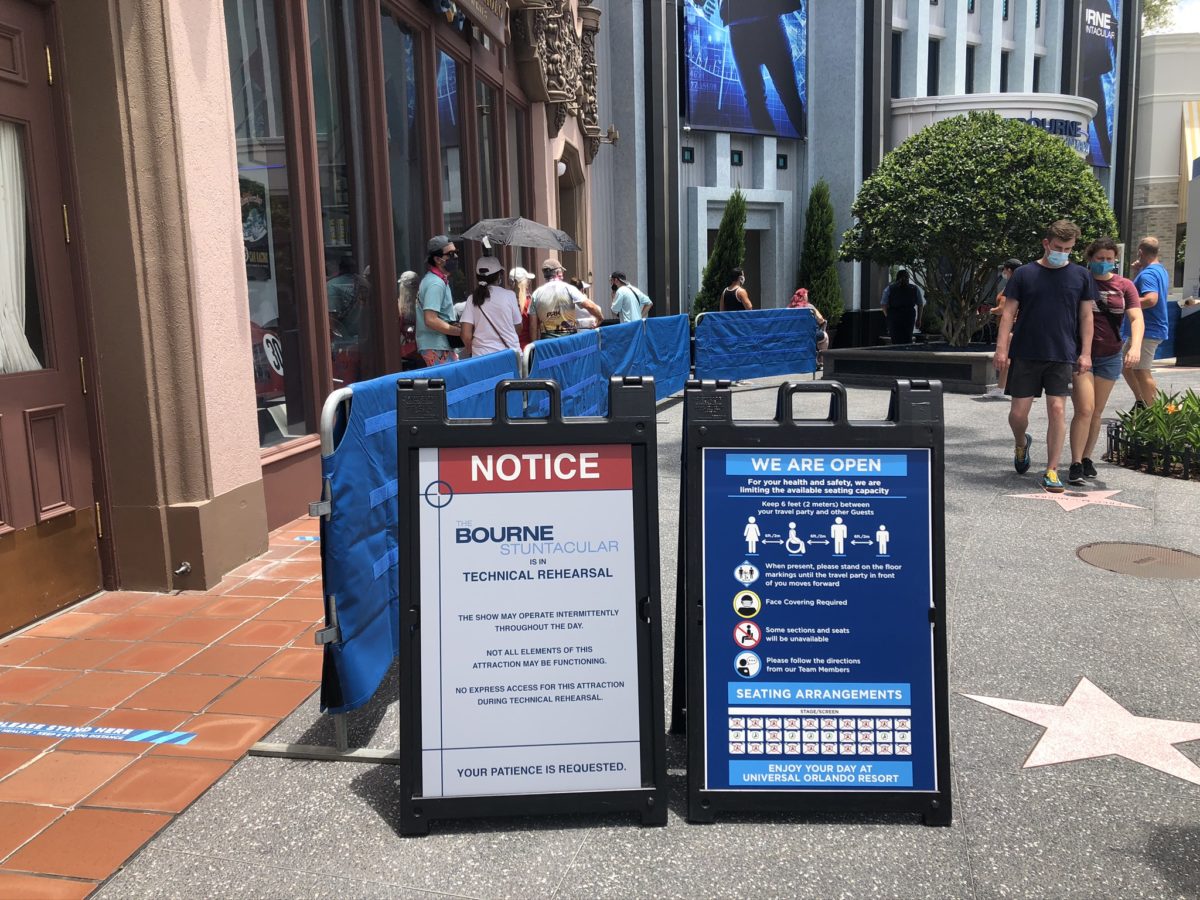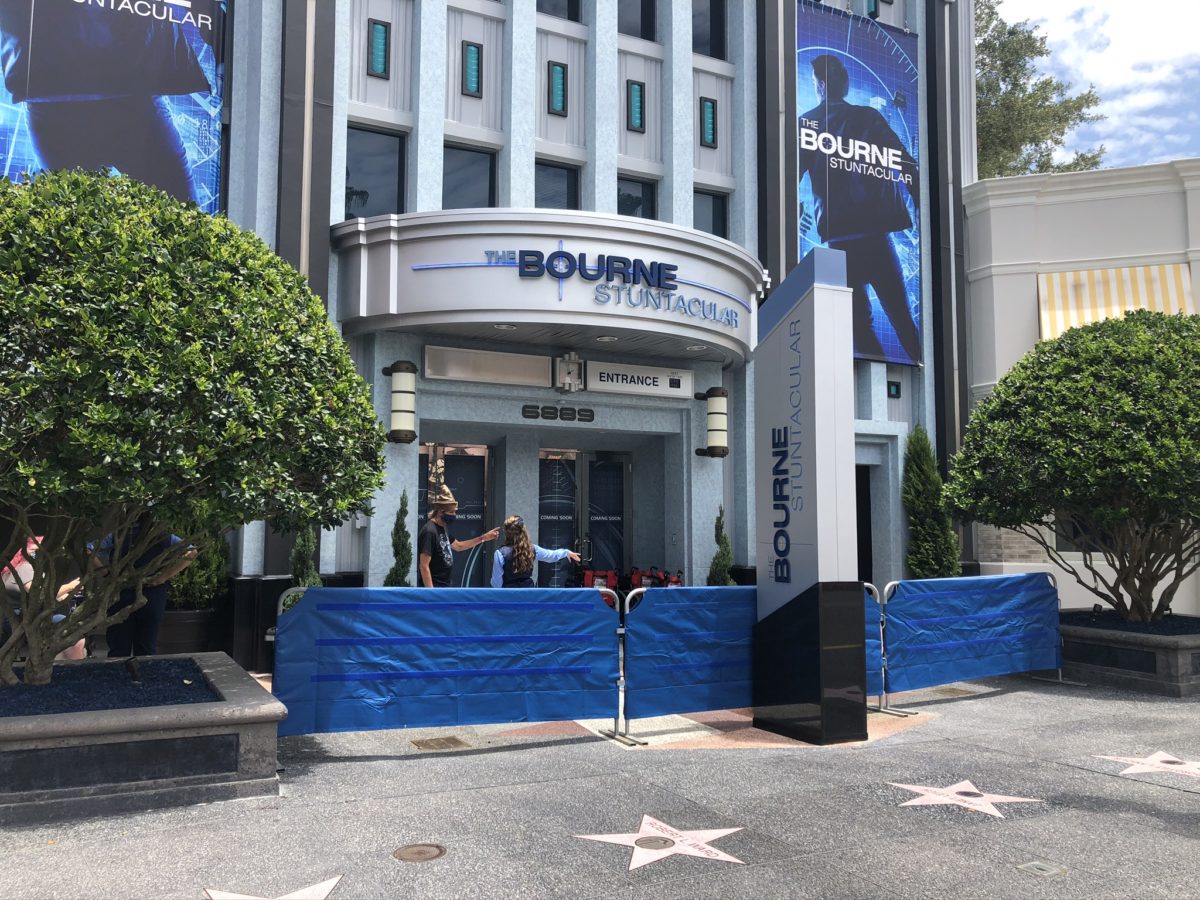 The Bourne Stuntacular is still in technical rehearsals, and they're drawing steady crowds throughout the day. This new stunt show is a great addition to the park and we're thrilled to see such a positive response. We can't wait to see the show again when it officially opens.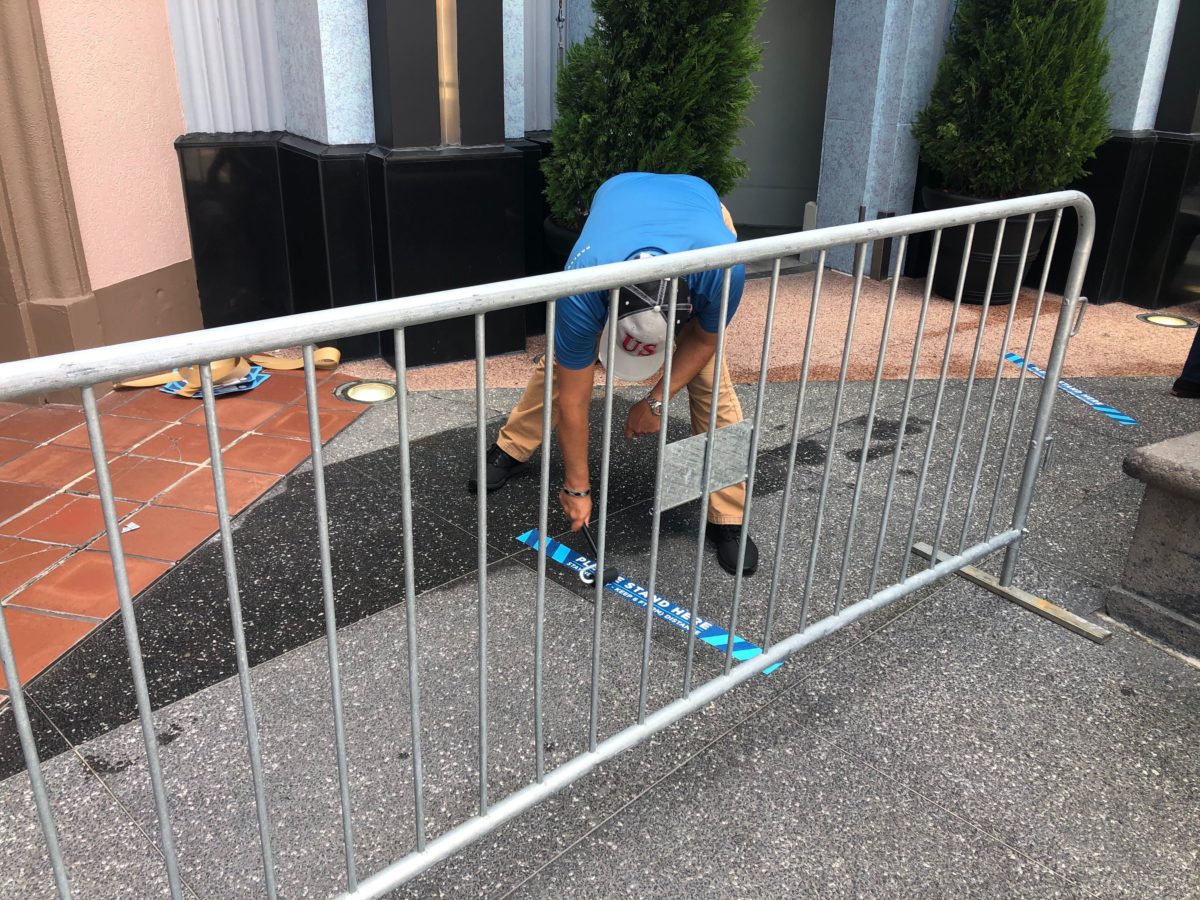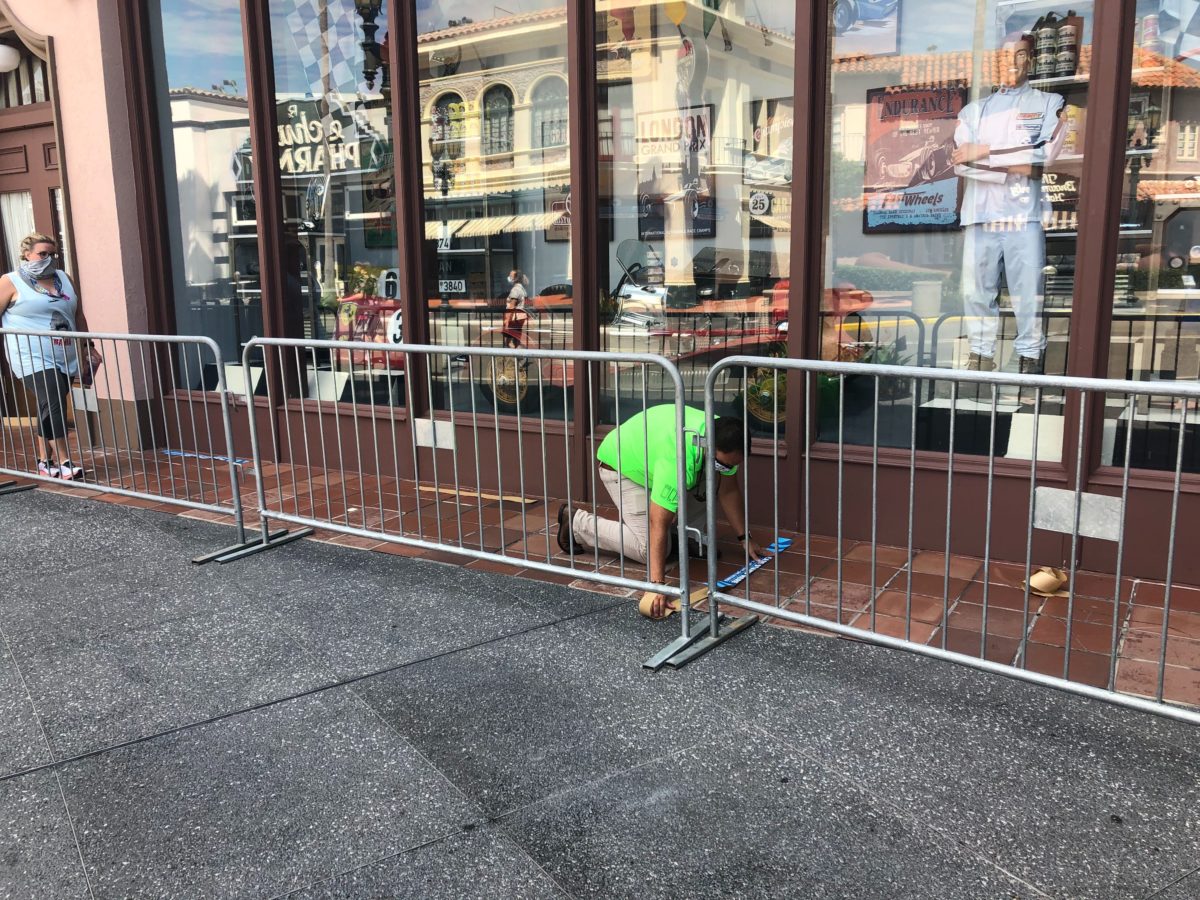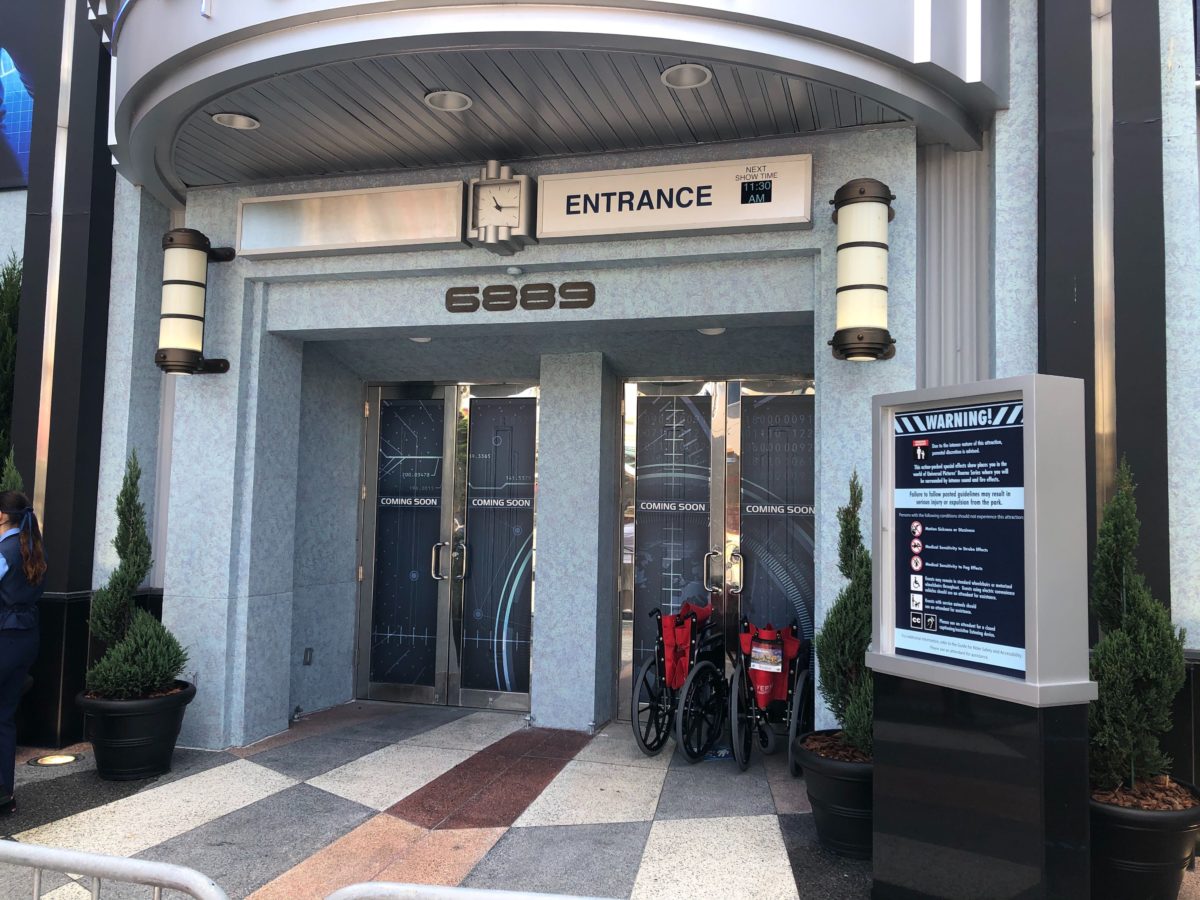 Guests seeing the show were being directed to enter through back of house instead of the main entrance of the building. We're not really sure why, but barricades were placed around the entrance to form a queue. Management was out measuring and applying new social distancing stickers to help with spacing the guests while they wait.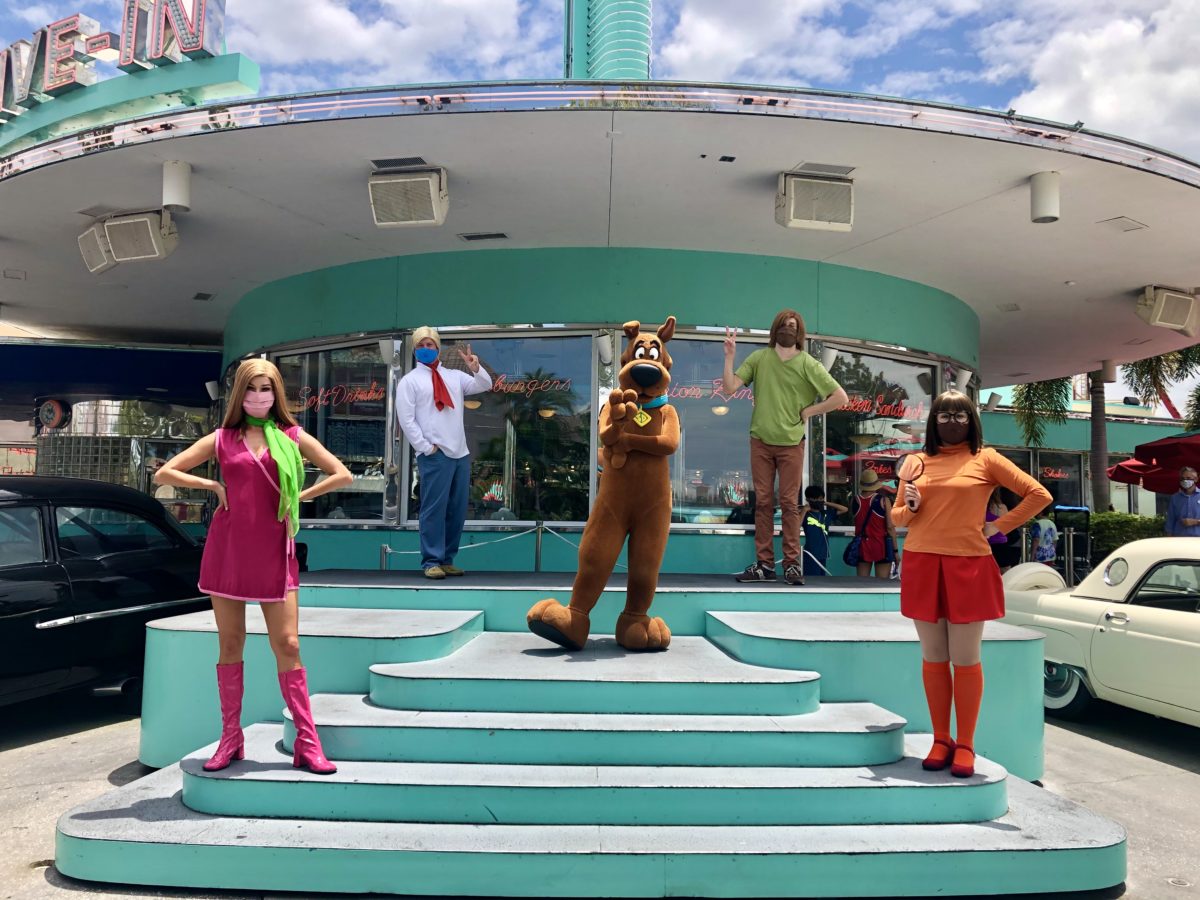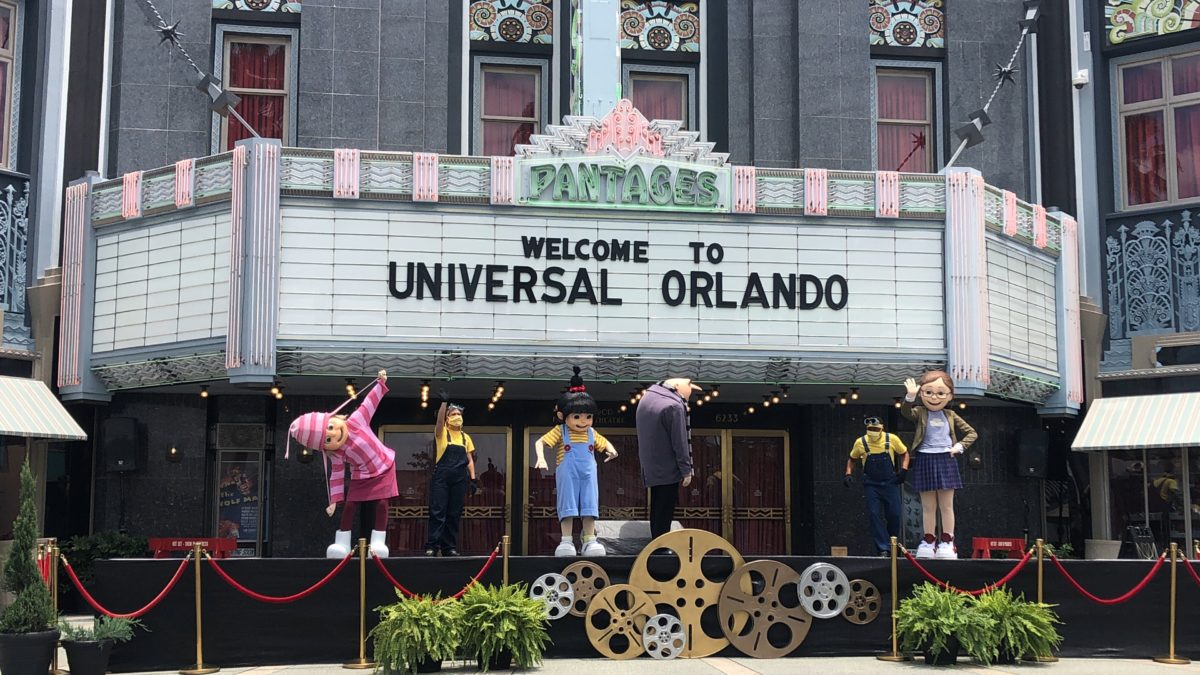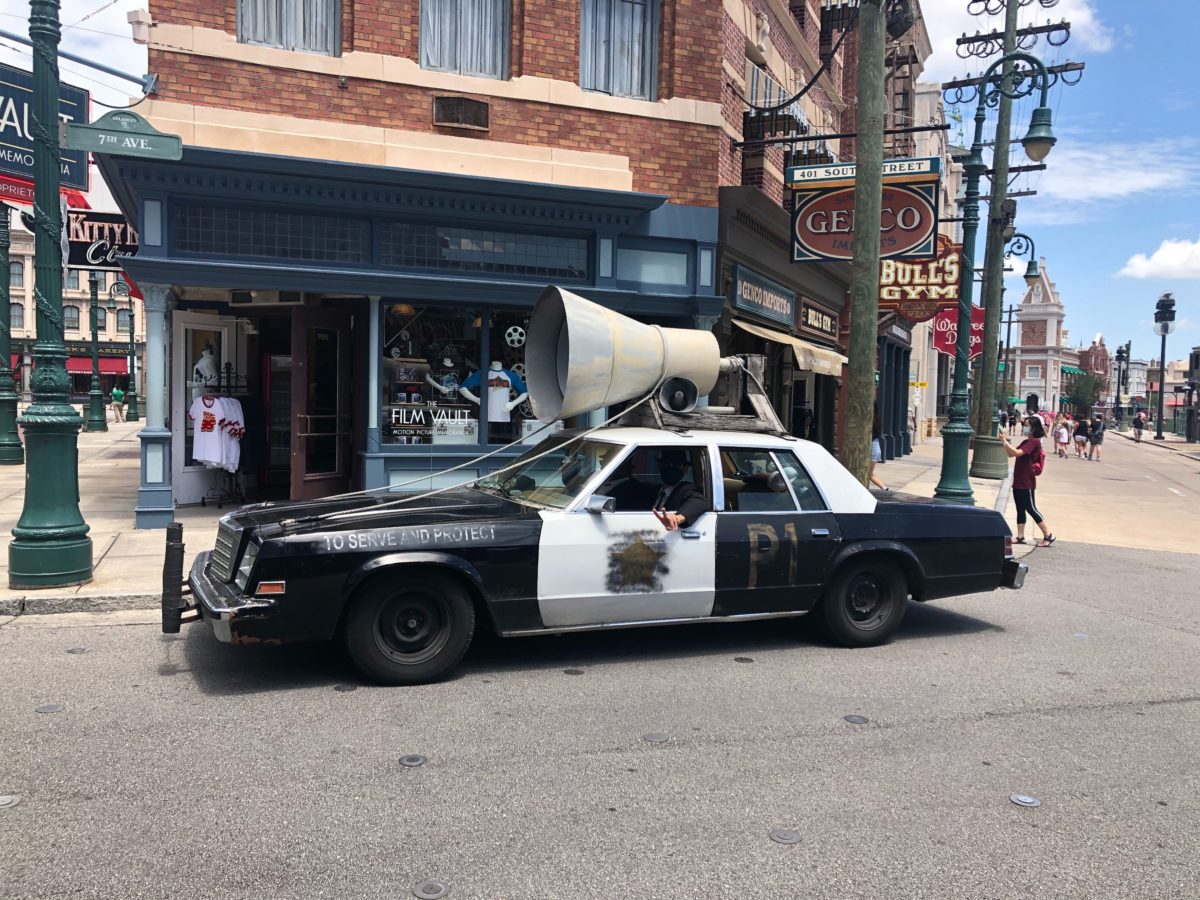 Lots of entertainment out and about as usual.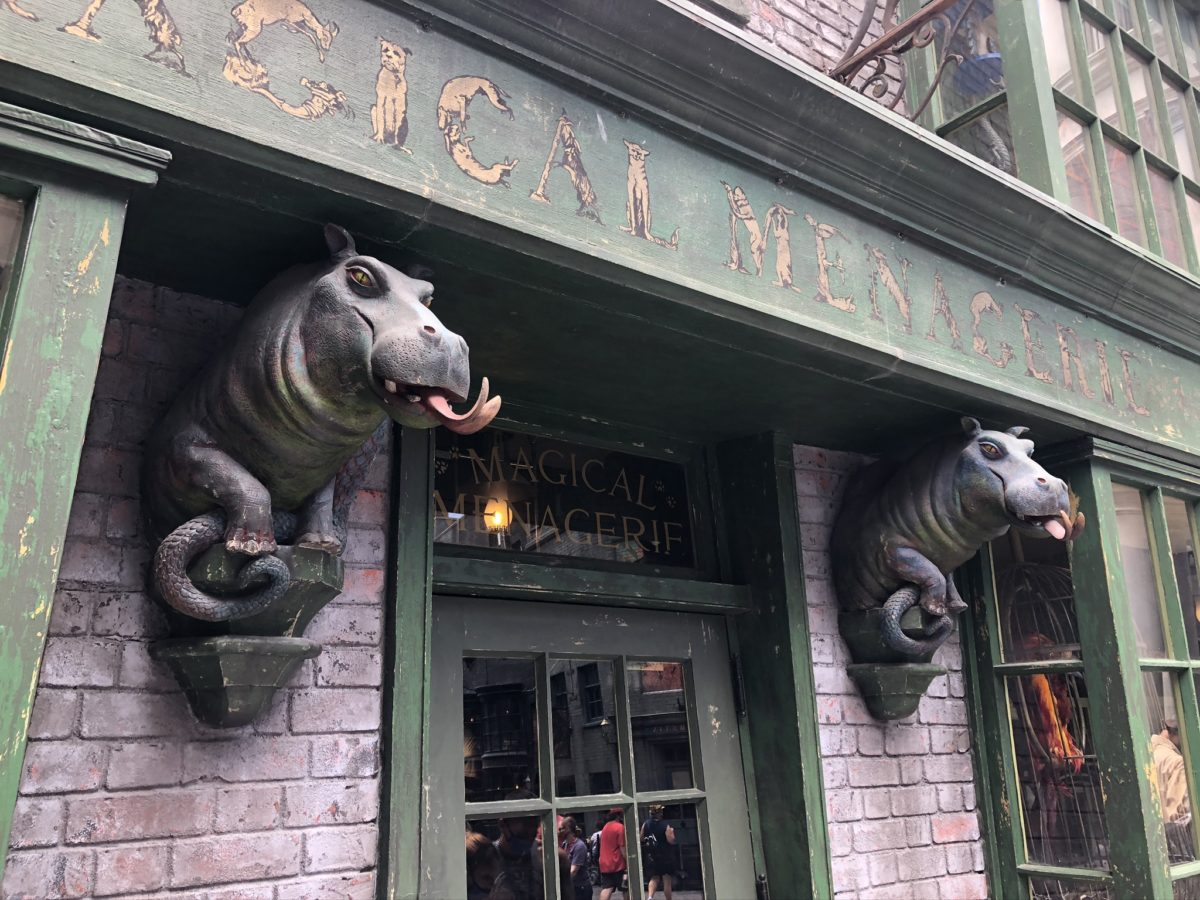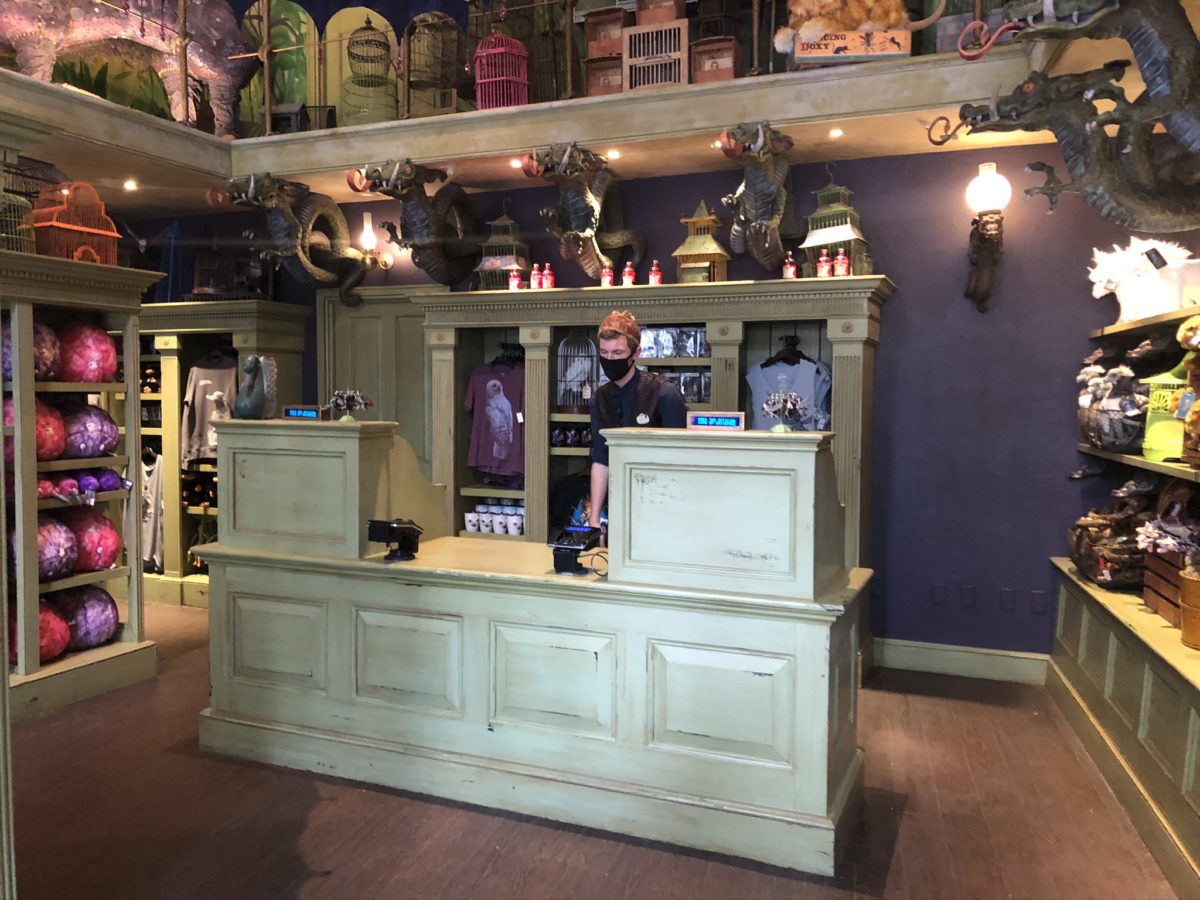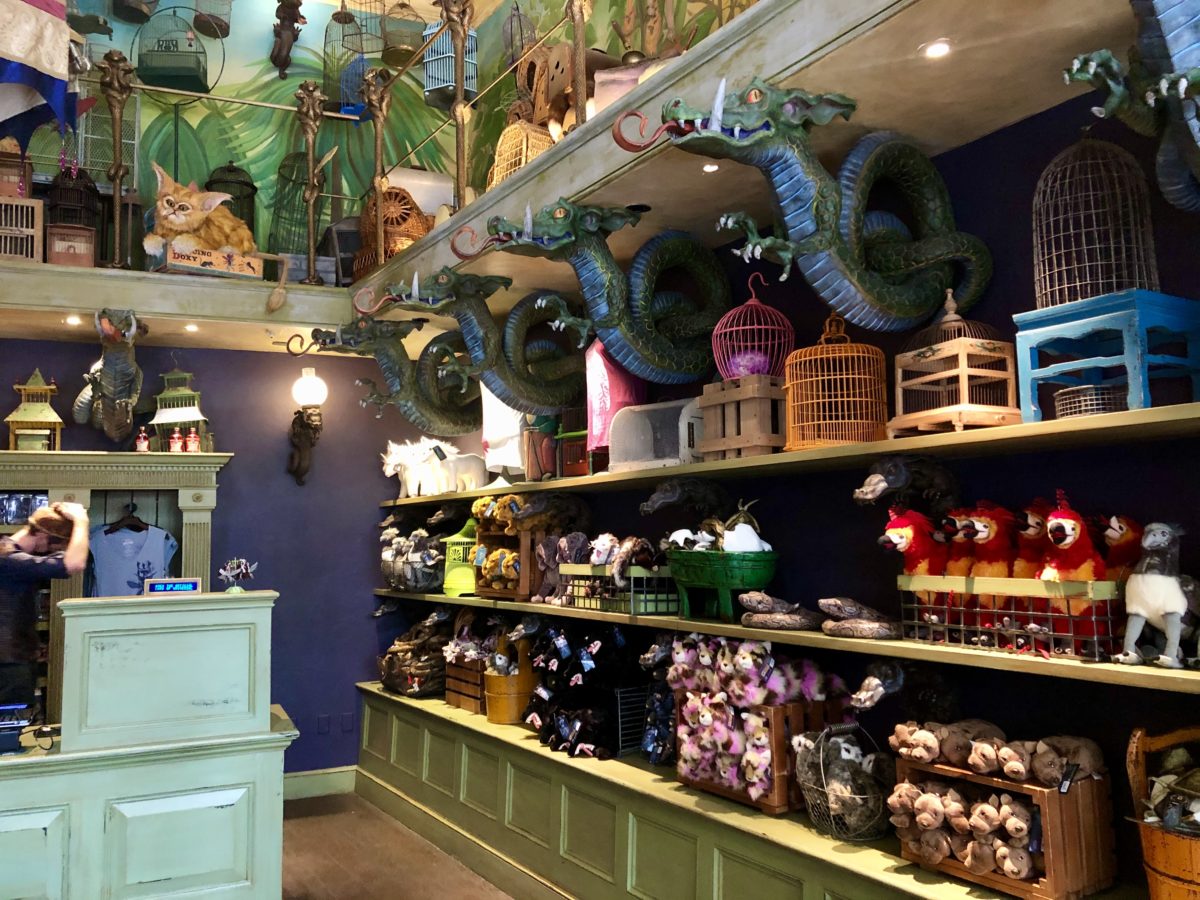 Diagon Alley has made some minor adjustments to which stores are open. Magical Menagerie has finally reopened. We noticed there wasn't any sort of social distancing markers in the store, so perhaps they'll be added later.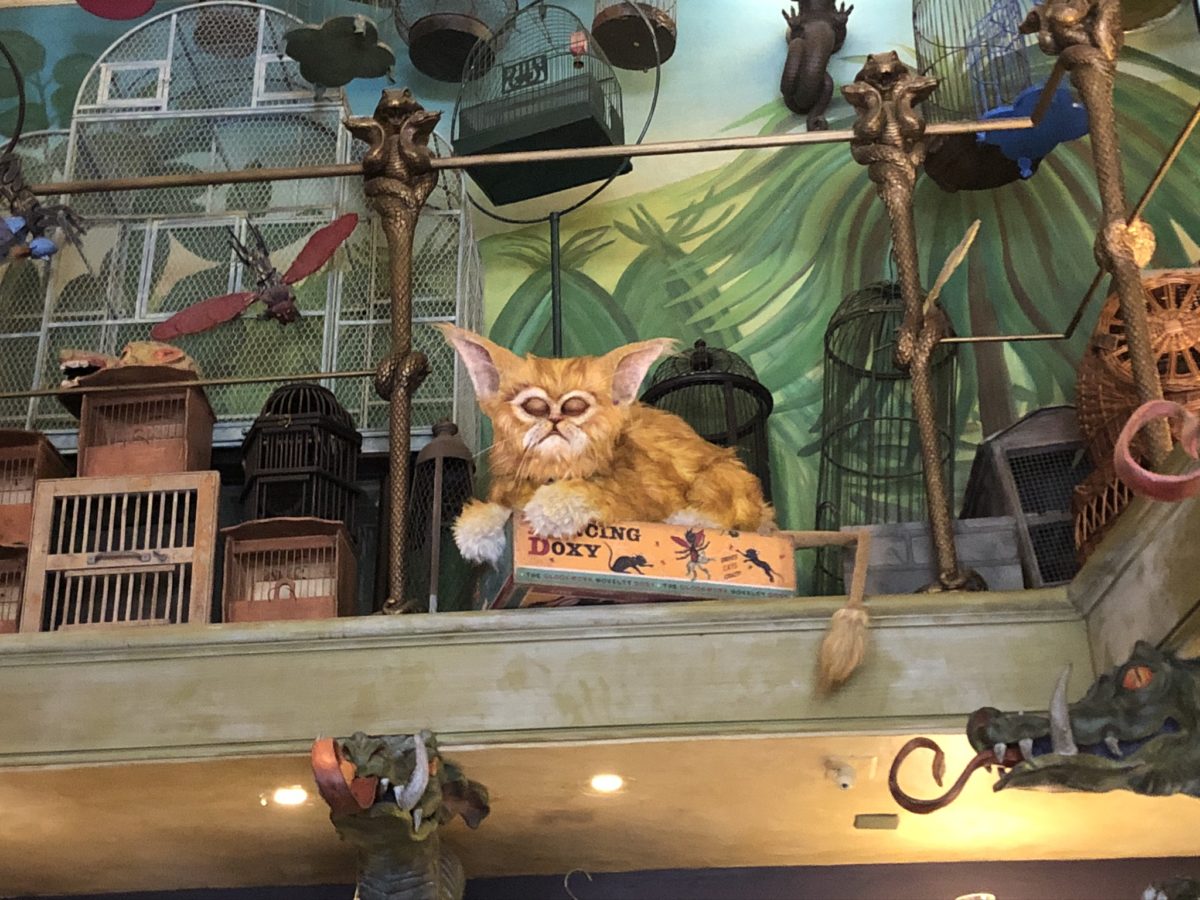 My favorite.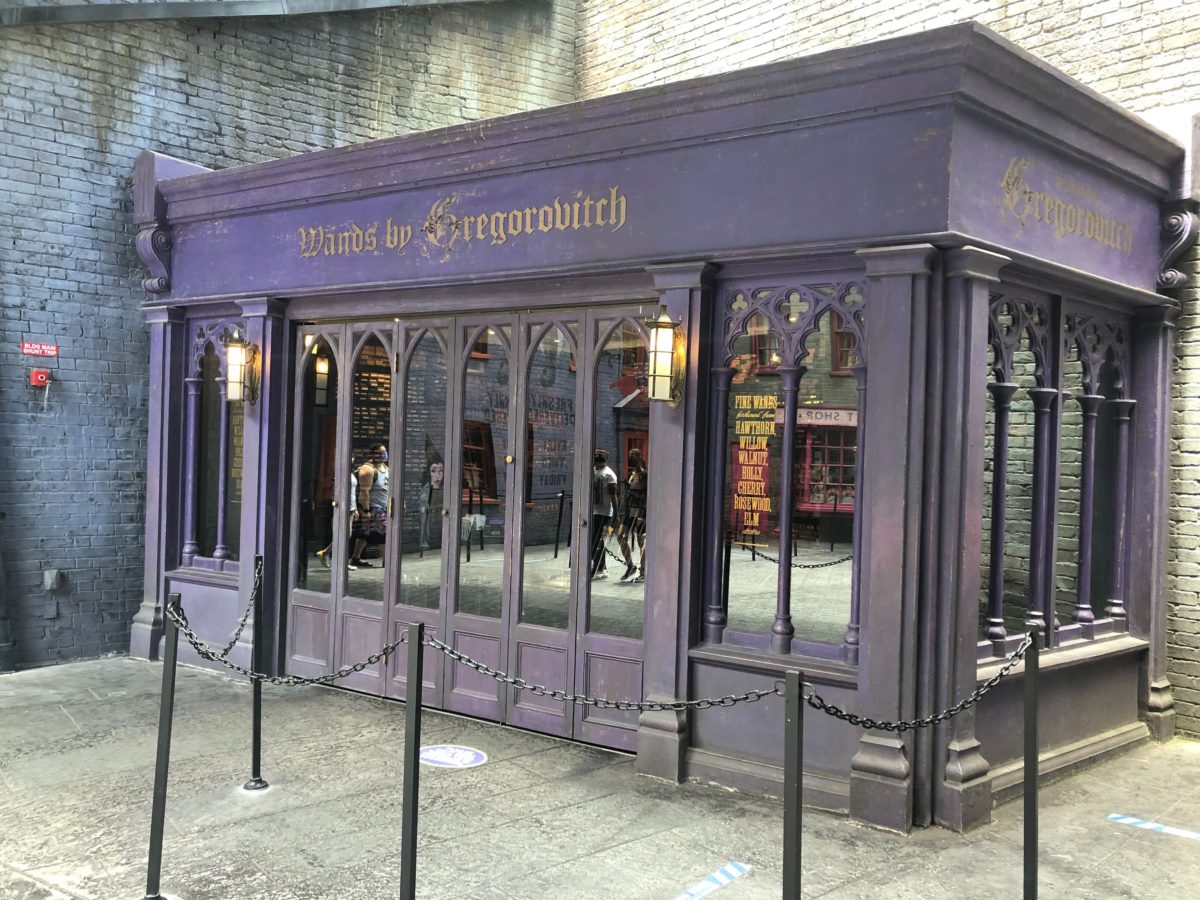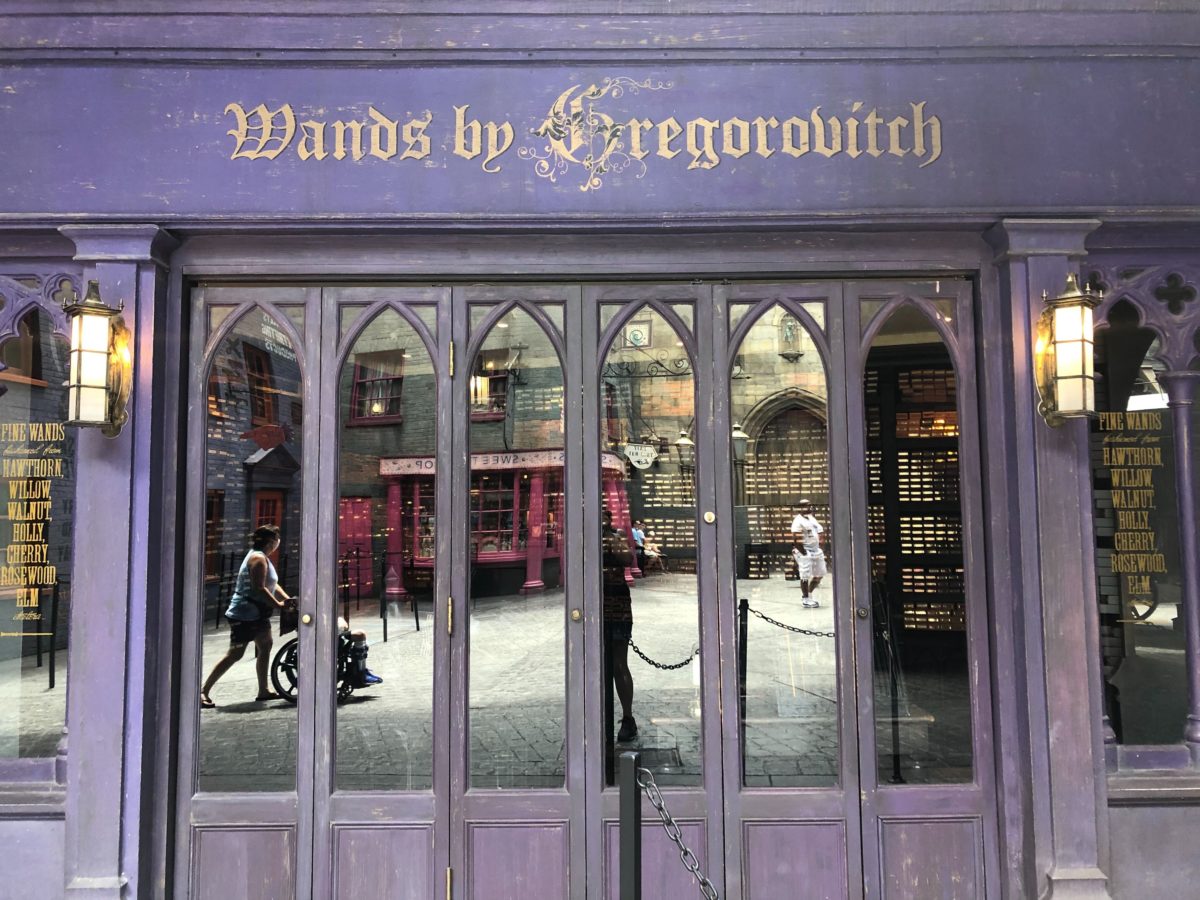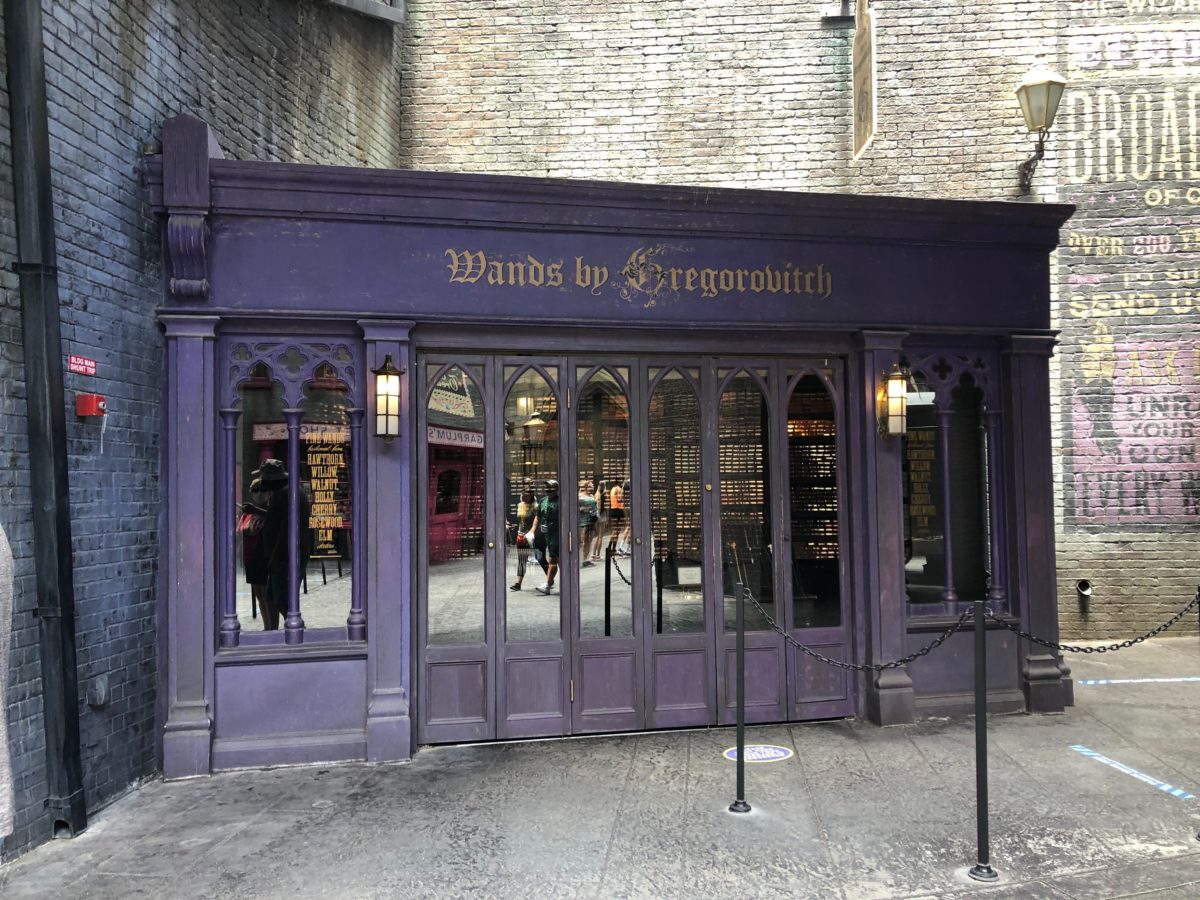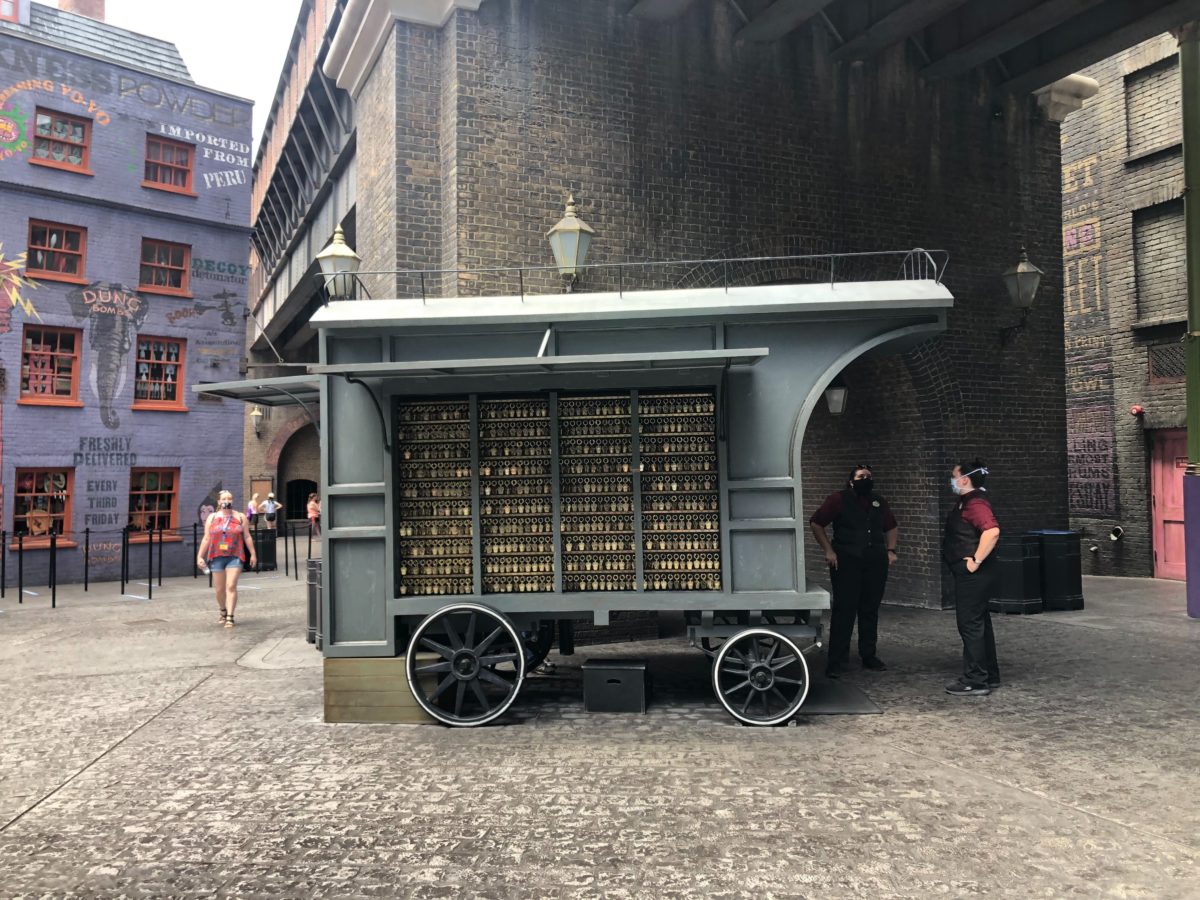 Wands by Gregorovitch has closed, but the small merchandise cart across from them has reopened. I guess Gregorovitch just can't compete with Ollivanders, especially when the experience with the wand keeper is more personal now. Since only one party at a time may meet the wand keeper, you can now decide ahead of time who you want to be "chosen".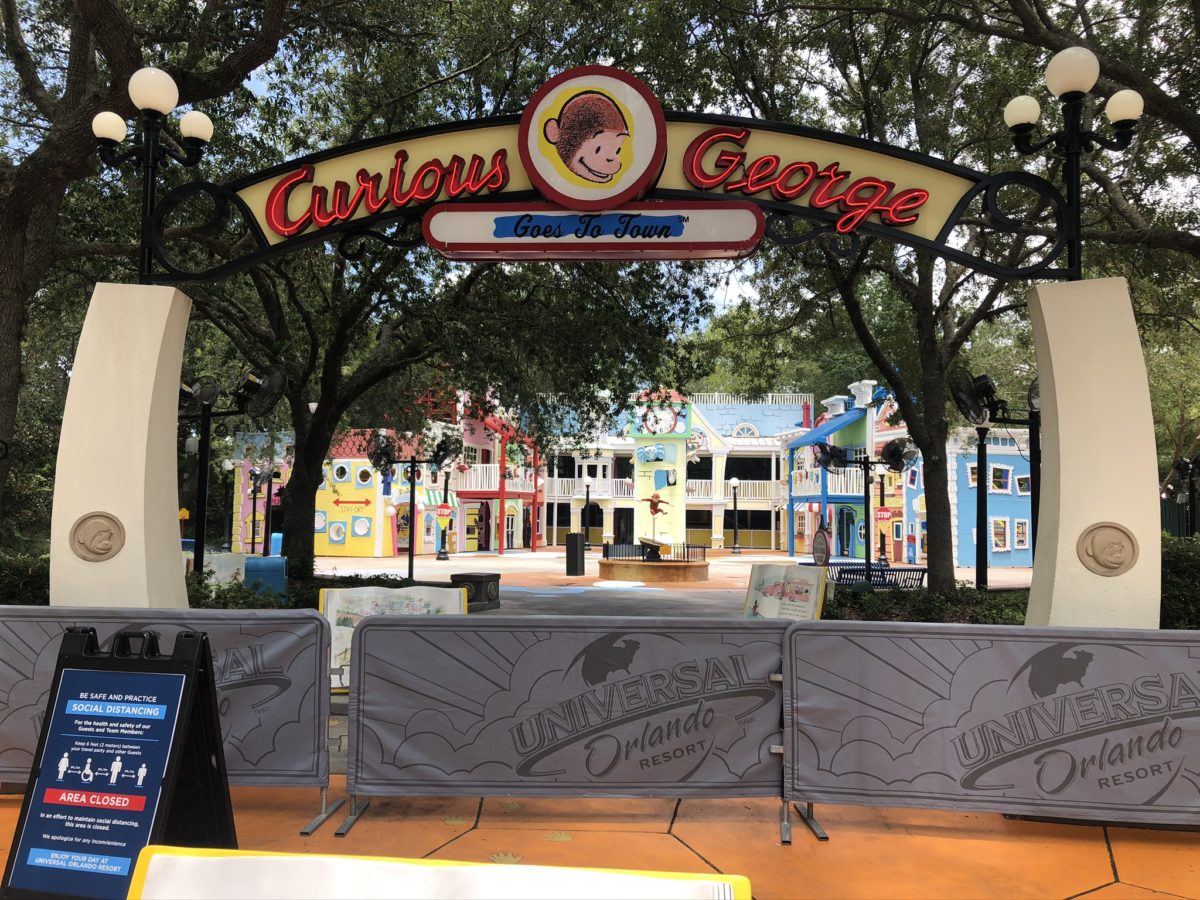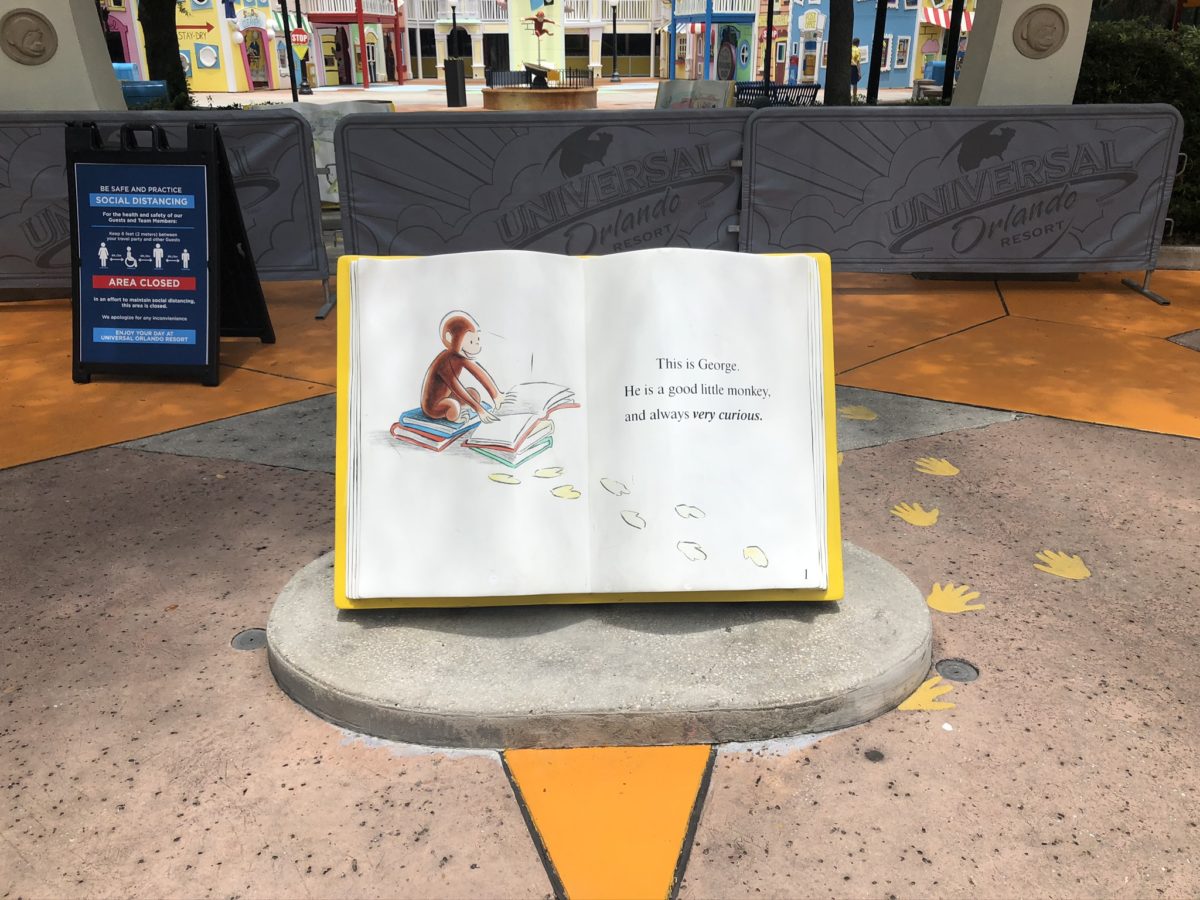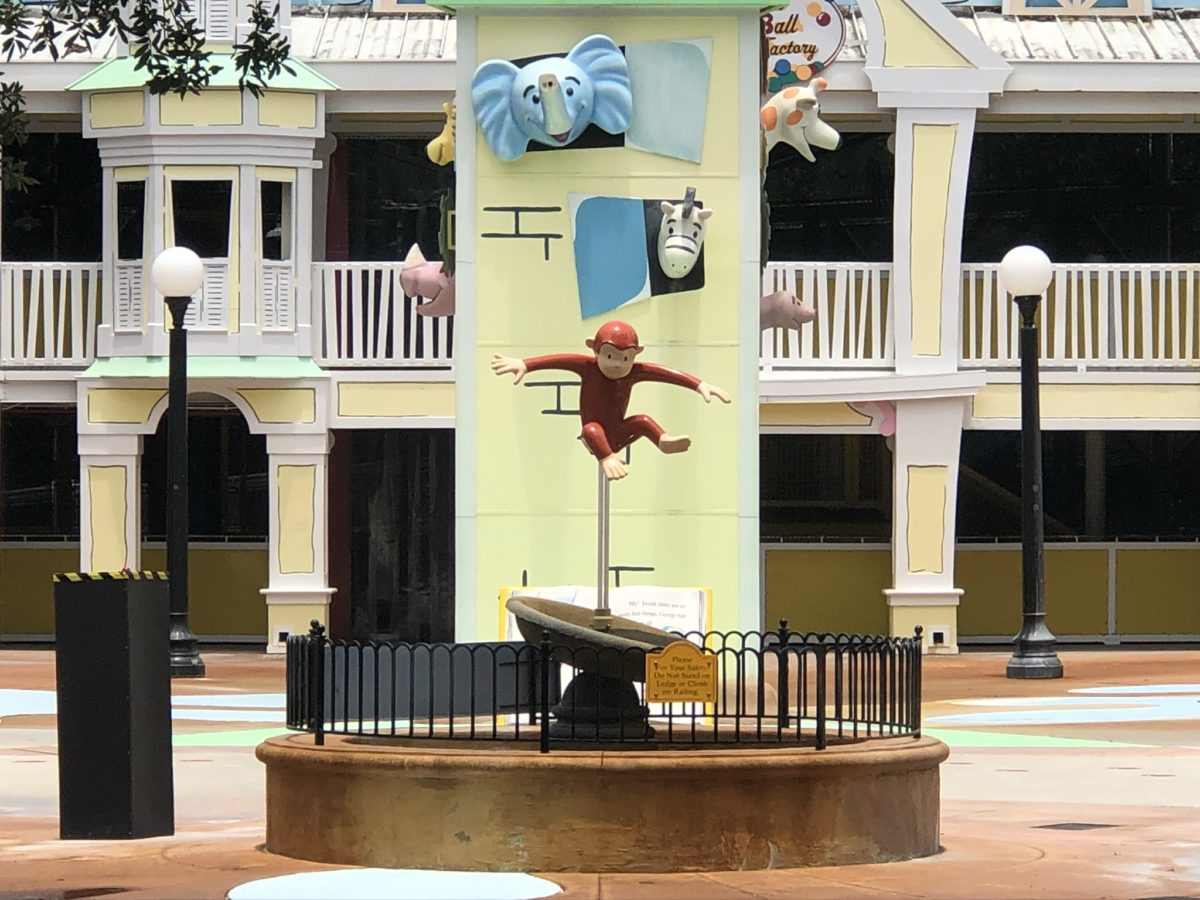 It doesn't look like we'll be monkeying around with Curious George anytime soon. Let's head over to Islands of Adventure and see what's happening.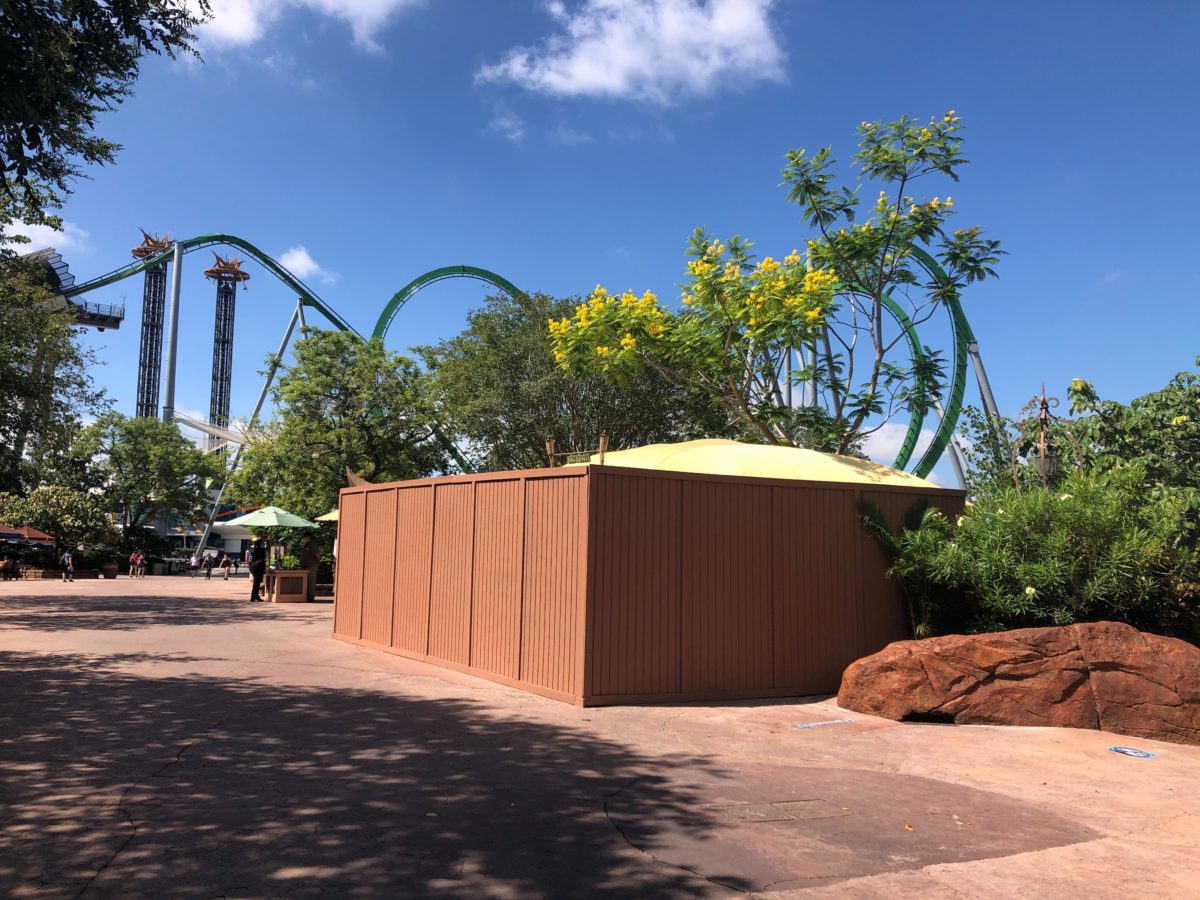 Over at Islands of Adventure, the Coca-Cola Freestyle machines and Lemon Slush stand across from Backwater Bar are behind temporary walls. We'll have to head over to Marvel Super Hero Island or Seuss Landing to refill our Freestyle cups instead.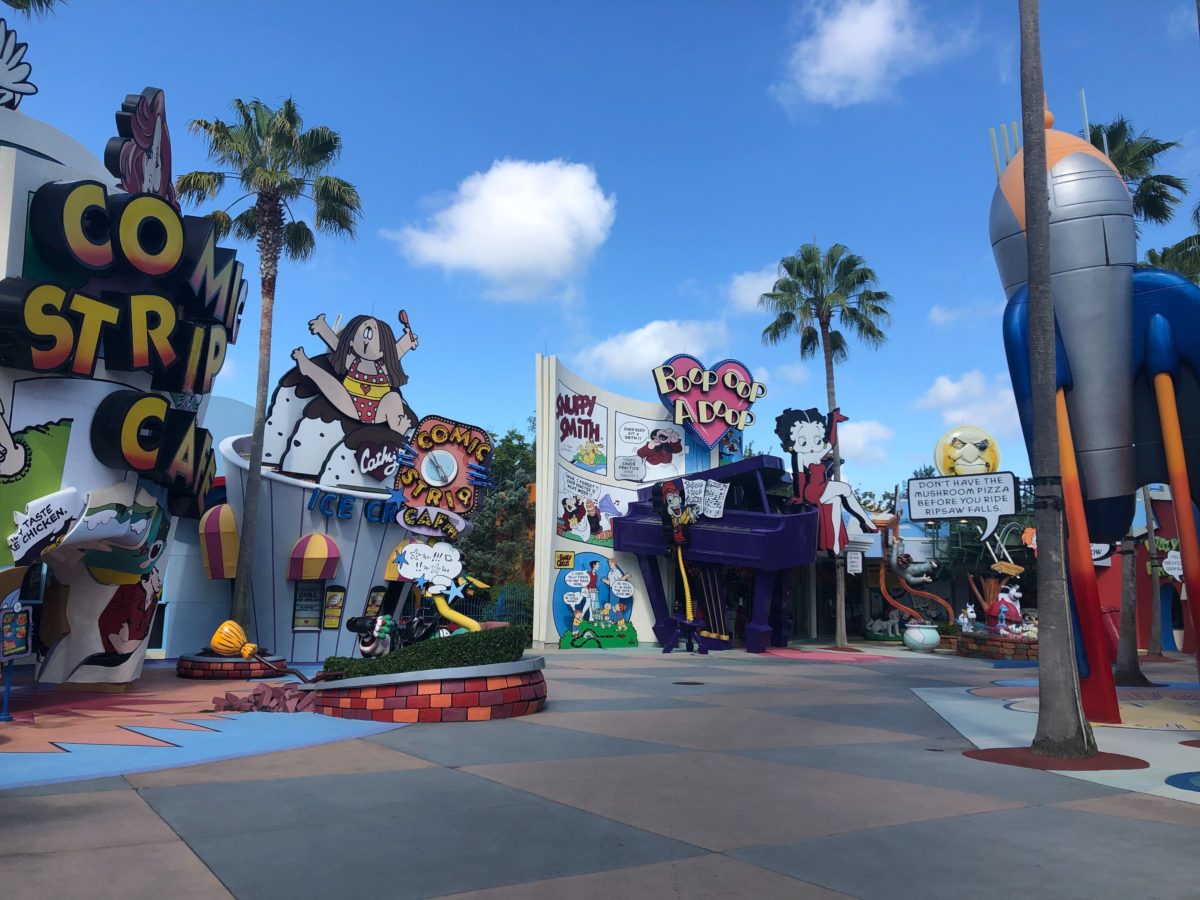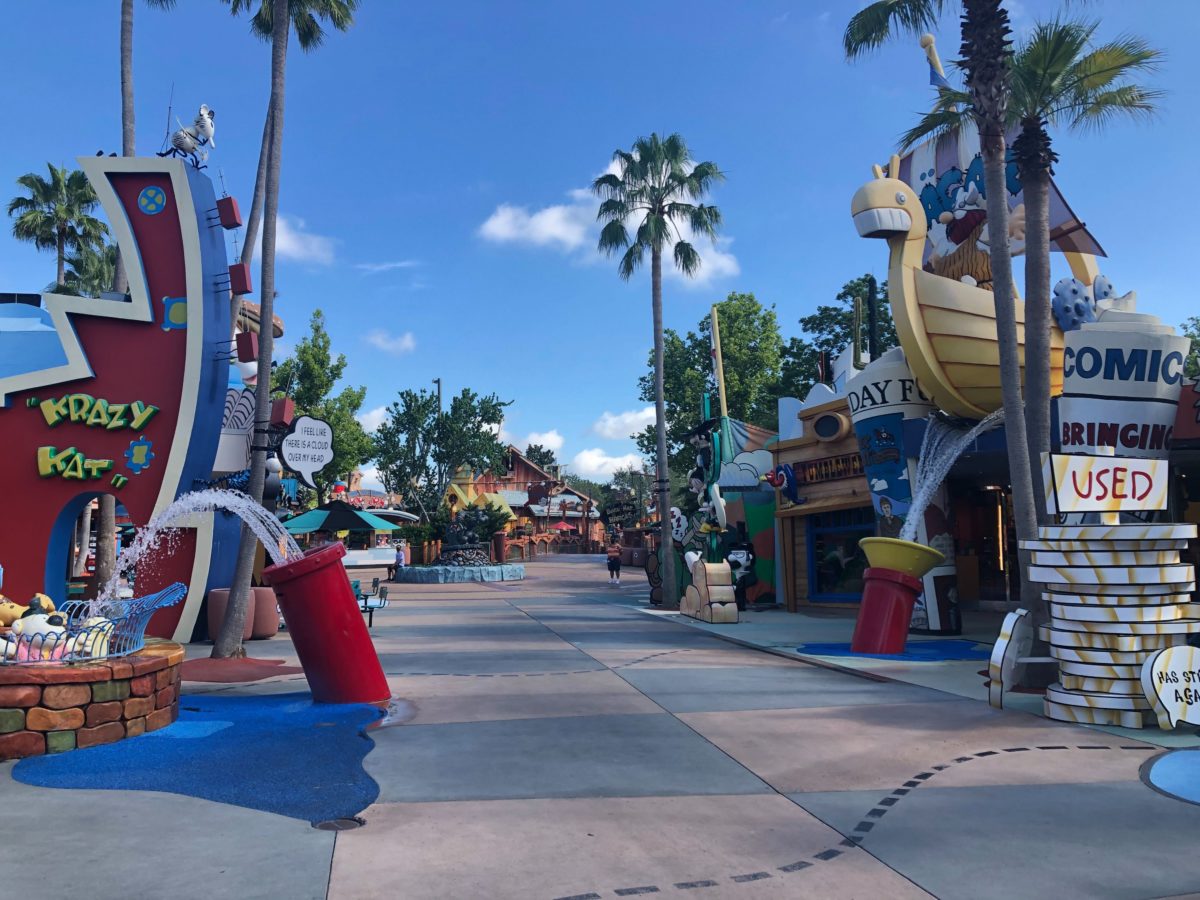 It's a beautiful day for taking photos with minimal people in the background.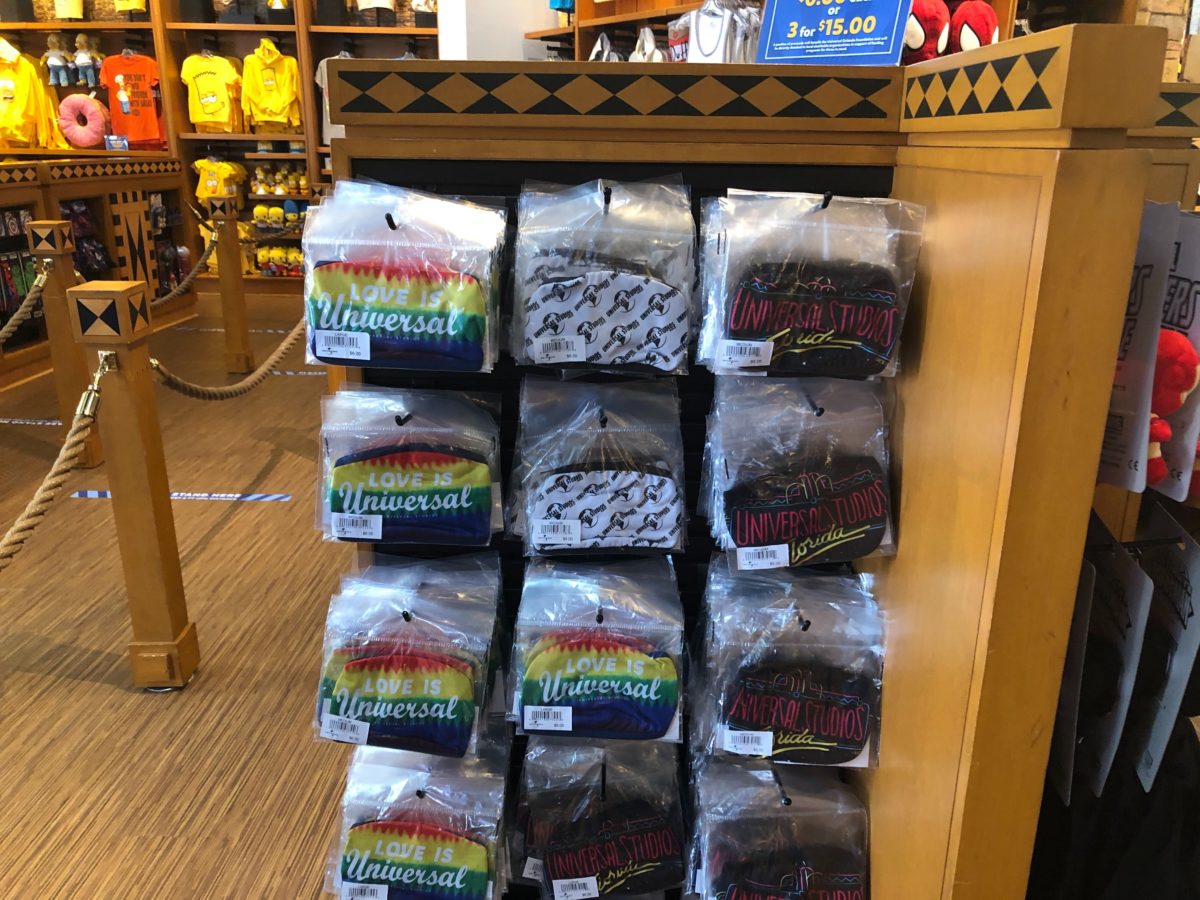 Love is Universal and and Universal Studios Florida retro masks have been restocked around the parks, including the Islands of Adventure Trading Company.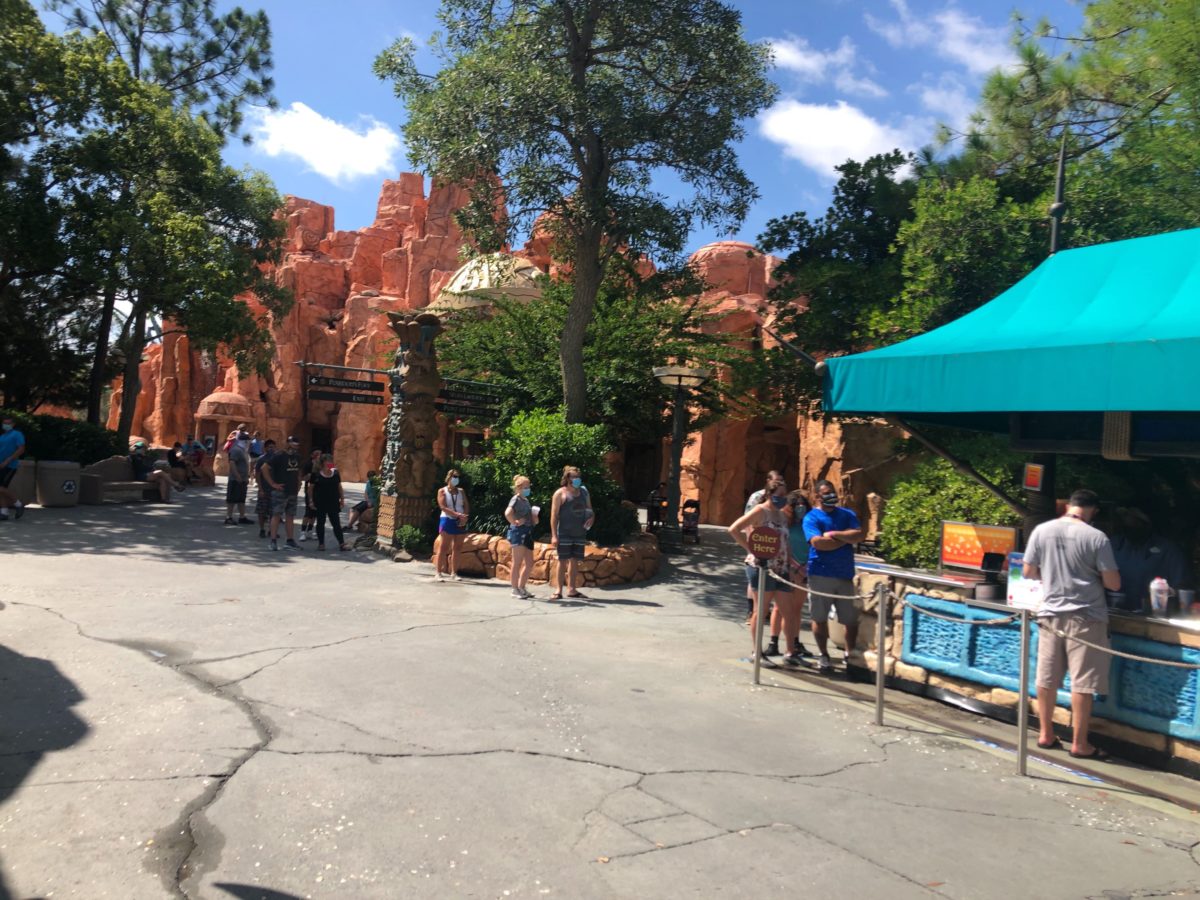 It's a hot day, and the lines for the drink stands that are open are long. Socially distanced lines always look longer than they really are, but this is still a long wait to get something to drink.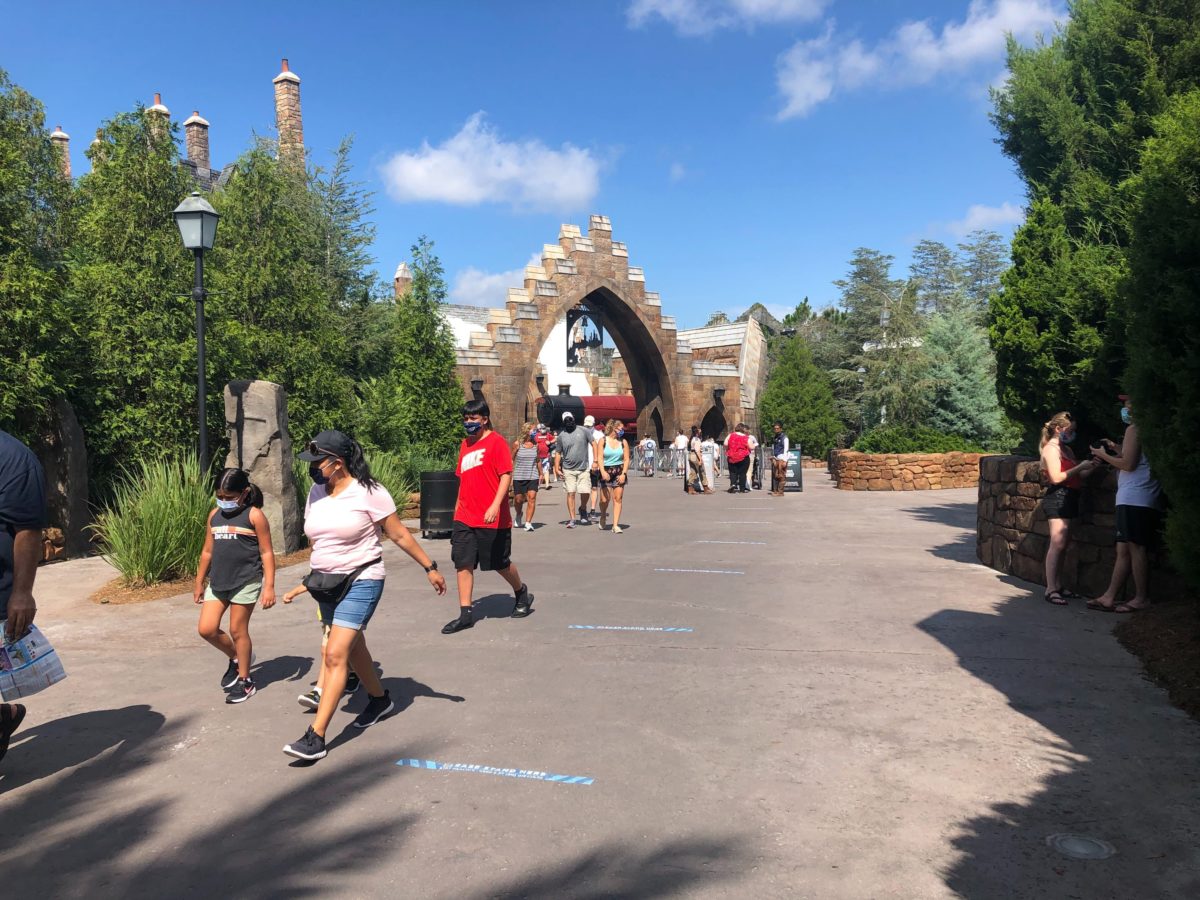 The barricades that has been used to form the queue for Hagrid's Magical Creatures Motorbike Adventure have been moved back closer to the entrance of Hogsmeade. There are plenty of social distancing markers for when the queue leads out into the Lost Continent. This traffic in this area seems to flow a little better without the barricades leading so far out.
A nice, socially distanced queue for the Incredible Hulk Coaster lockers.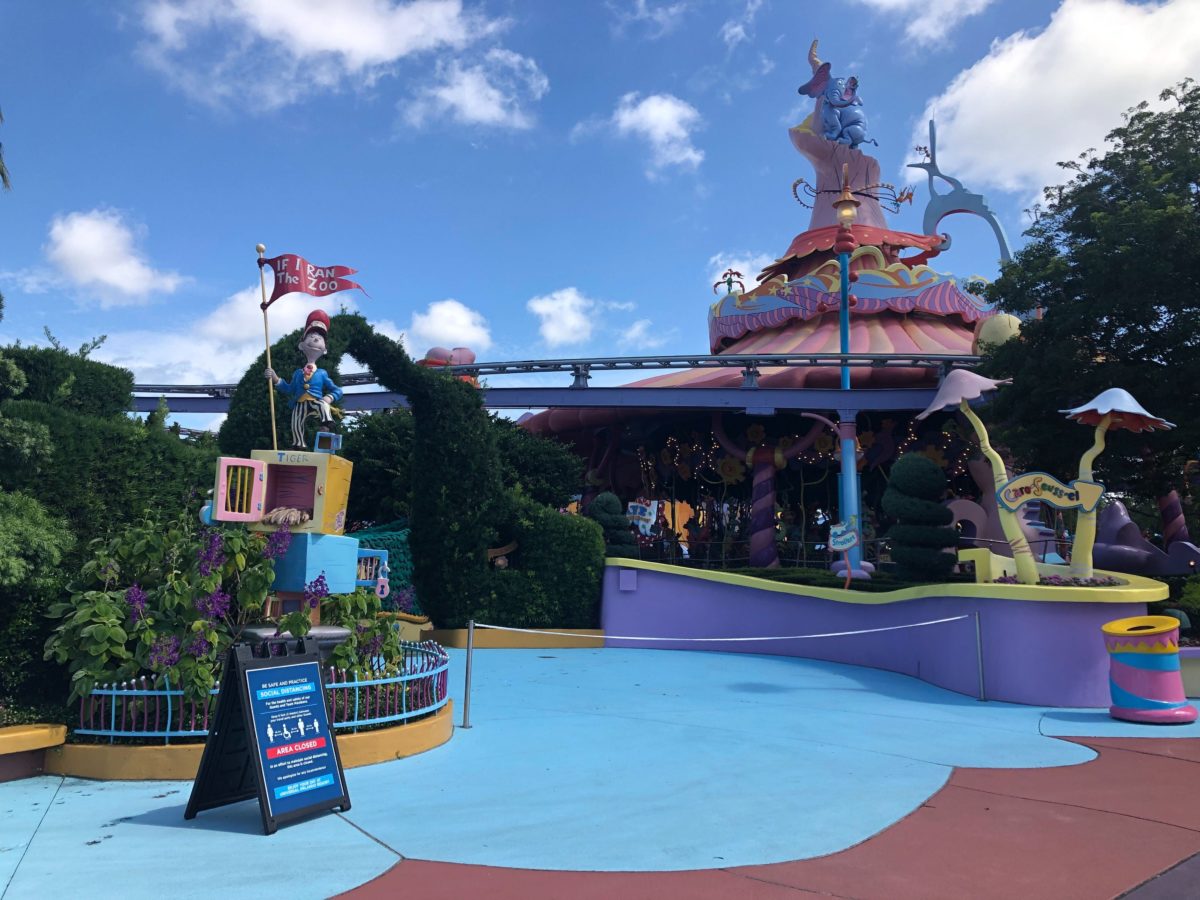 If I Ran The Zoo in Seuss Landing is still closed.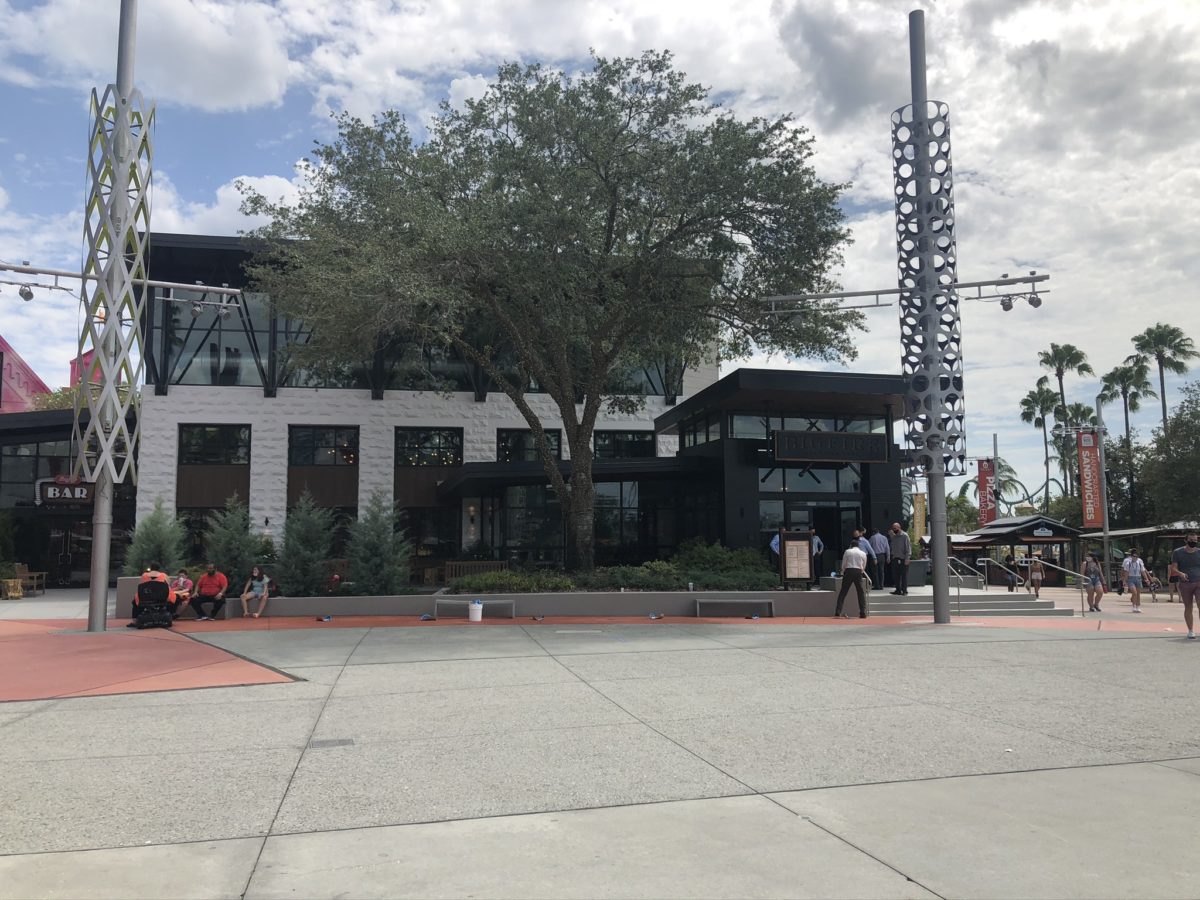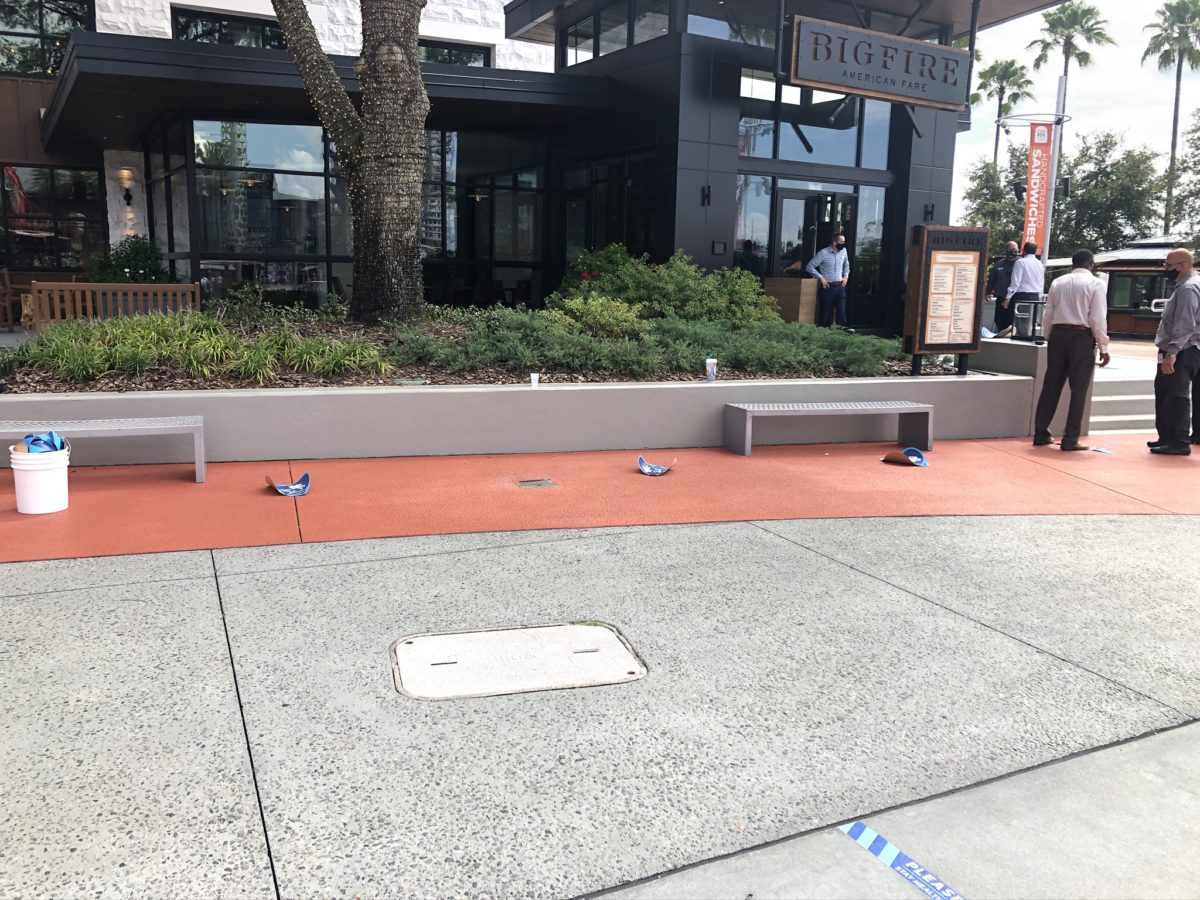 Big Fire and Cowfish have yet to reopen at CityWalk, but we noticed a lot of management around the entrance to Big Fire and social distance stickers ready for application. They said they don't have a reopening date yet for the restaurant, but they're hoping it will be soon.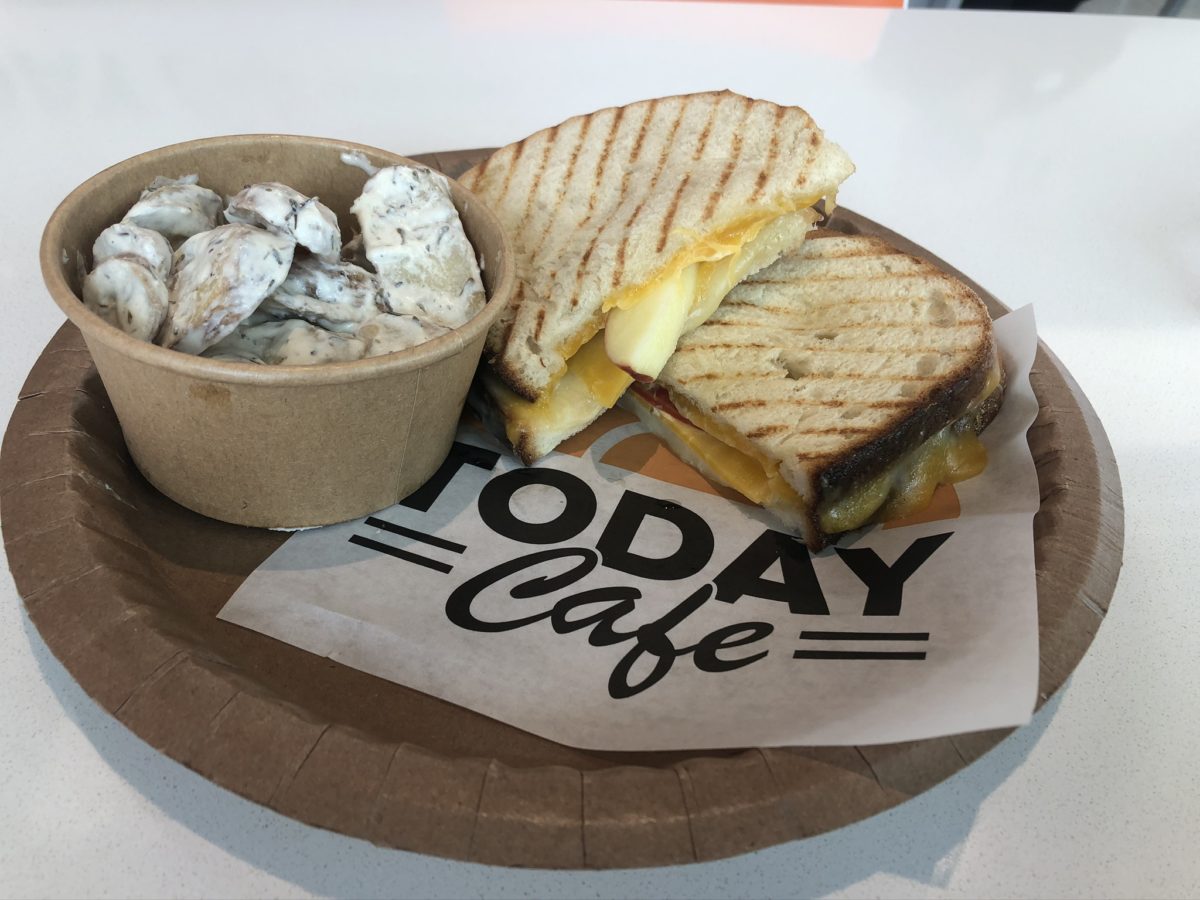 Time to grab a Big Apple Cheese sandwich from the TODAY Cafe. That's all for this visit. Be sure to keep following Universal Parks News Today for more updates from Universal Orlando and the rest of the Universal Parks around the globe.