Cookie connoisseurs, it's only a matter of time before Hot Cookie Hour comes to Disney Springs. Gideon's Bakehouse is starting to settle into its new home located in The Landing across from Jock Lindsey's Hangar Bar. The former location of the temporary Rustic Cuff pop-up shop, new construction walls now surround the locale hyping up guests for the new arrival.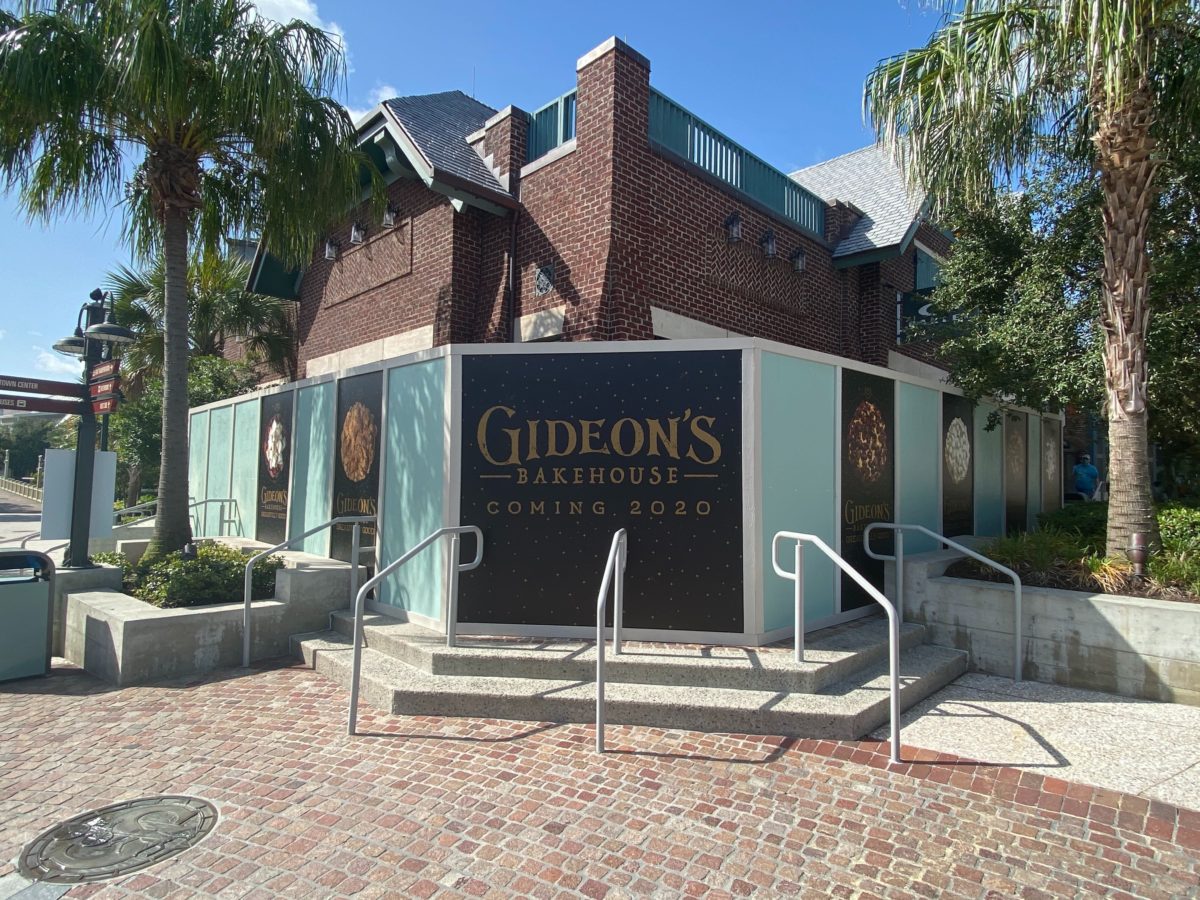 Gideon's Bakehouse is set to open sometime later this year, and the new construction wall donning a logo and the words "Coming 2020" reiterate that.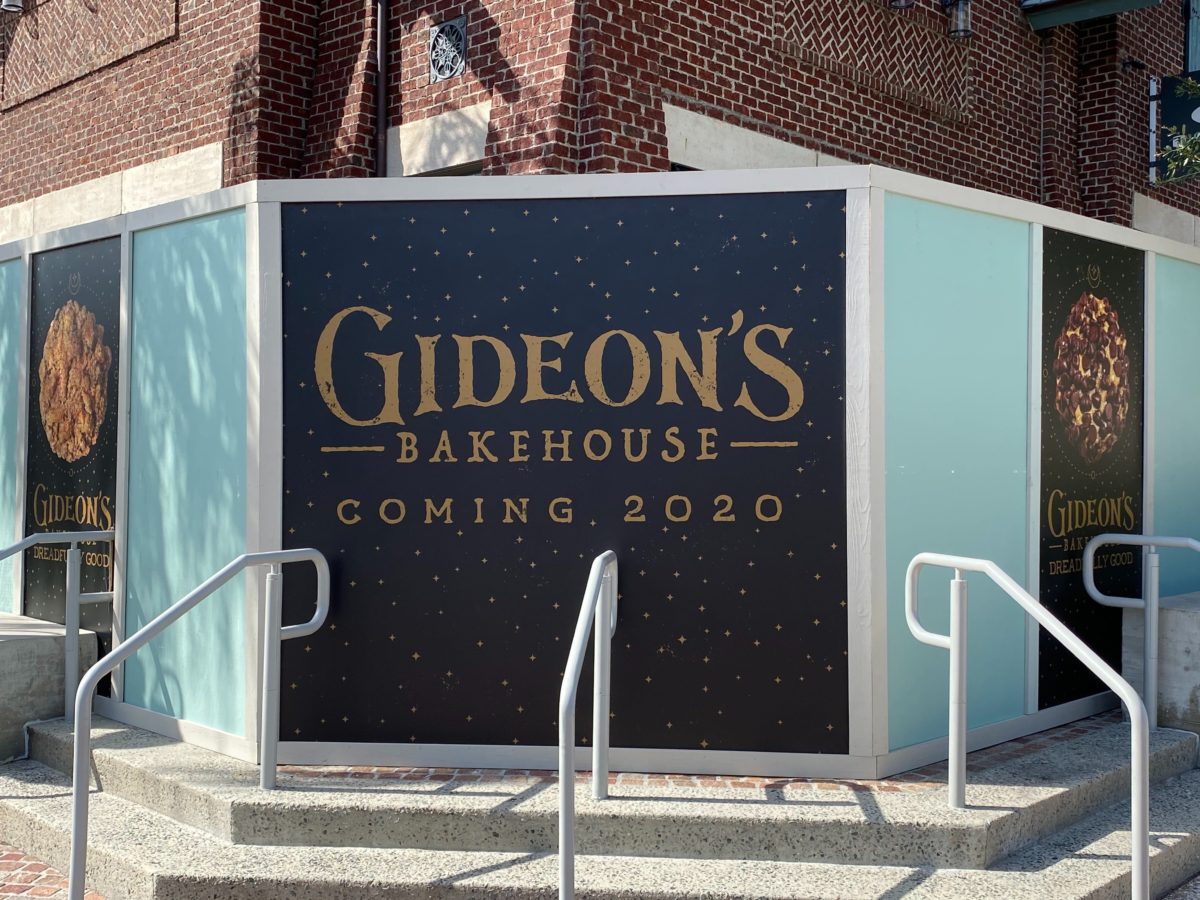 The location may have to be outfitted with a commercial kitchen, or like many other "bakeries" in Disney Springs, like Erin McKenna's, it may have its popular cookies, cakes, and other food items baked en masse off-property and brought in for display or final touches as part of a show kitchen. Gideon's promises an immersive experience for guests, presenting their story as guests progress toward the counter. Guests can also look forward to collectible art becoming a part of the product packaging at the new bakery.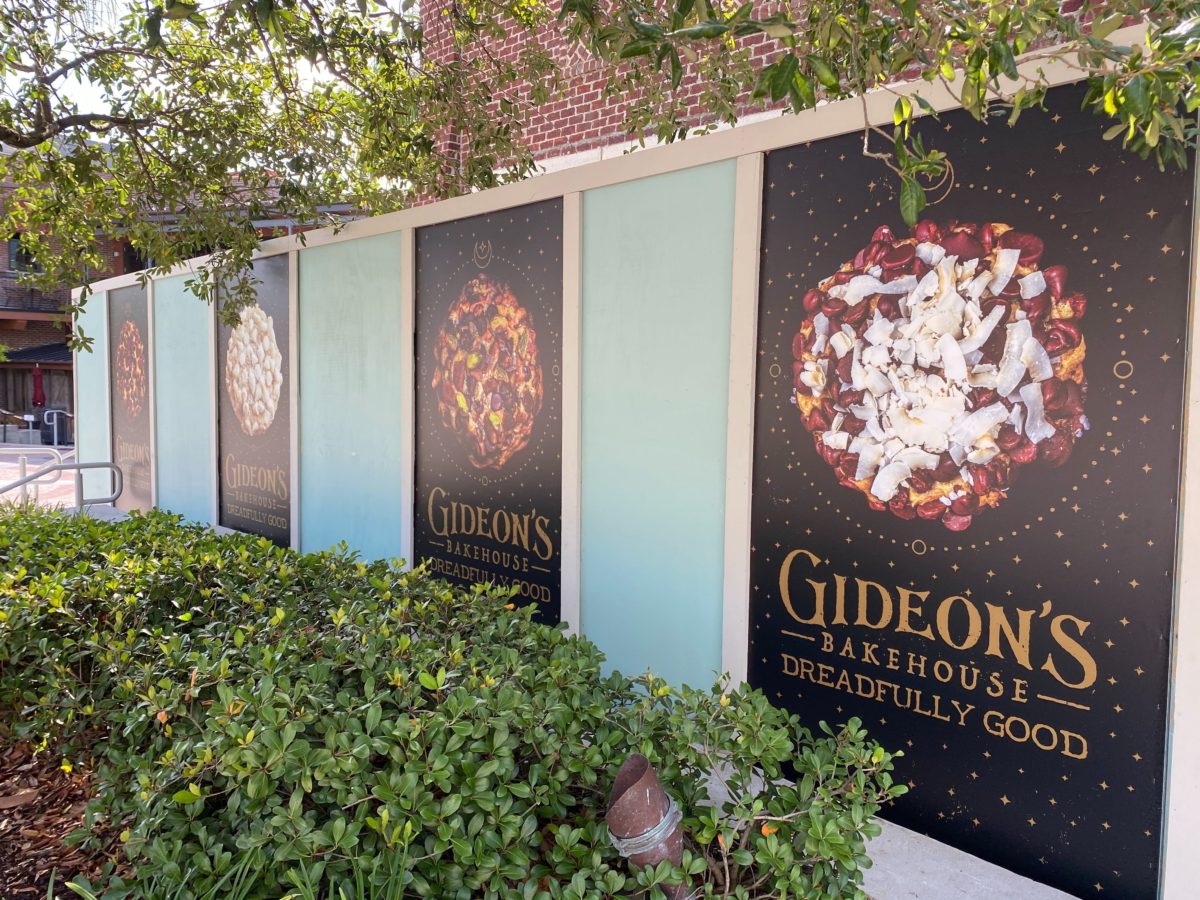 Wrapping around the building are larger-than-life photos of Gideon's "Dreadfully Good" cookies, including flavors like Peanut Butter Crisp, Cookies & Cream, and Pistachio Toffee Dark Chocolate.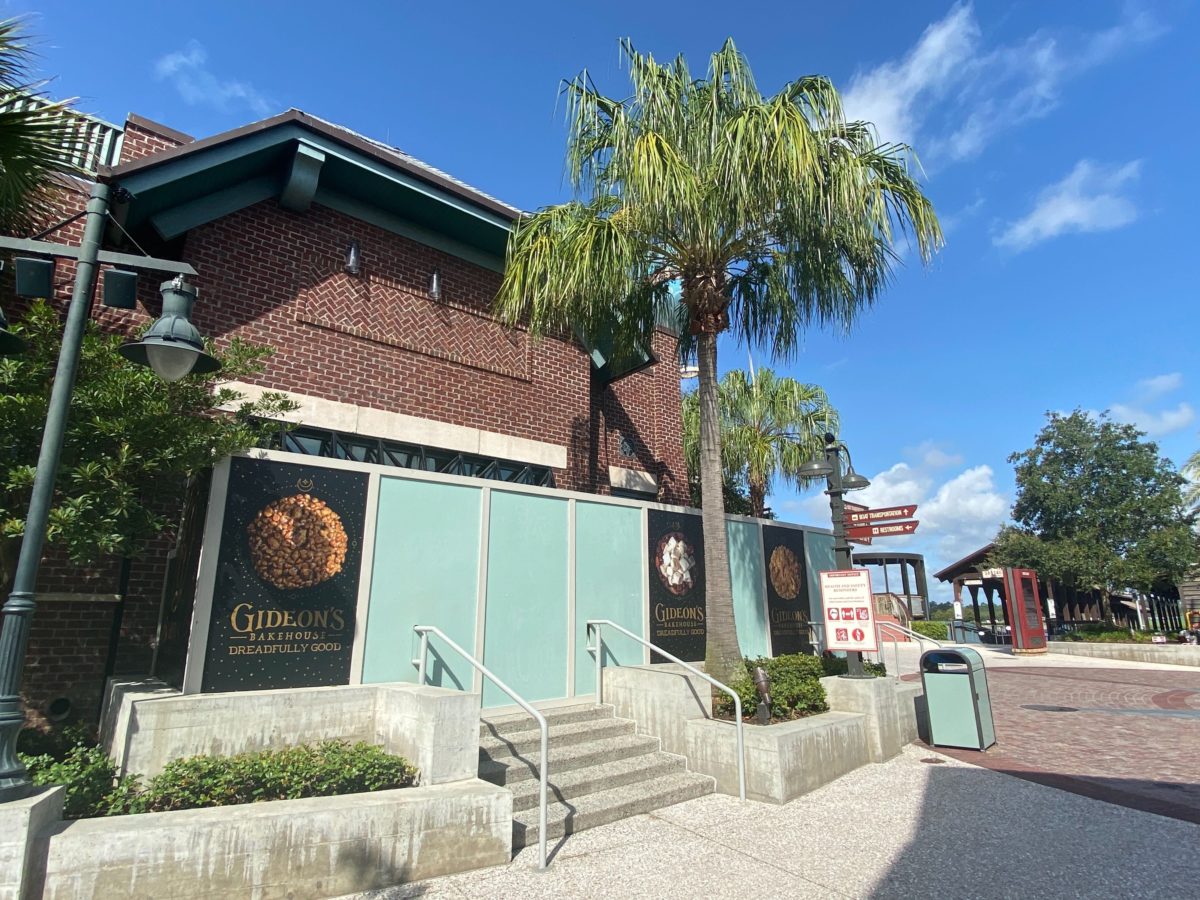 Gideon's plans to bring an expanded menu of cookie and cake slices to Disney Springs, plus add its own line of unique iced coffees, like the Original Peanut Butter Iced Coffee. Of course, guests can expect to find their favorite cookie flavors along with new and limited editions offered during special daily releases. The ever-popular Coffee Cake Cookie (previously only available one month a year) will be on sale every morning, with a Hot Cookie Hour each evening for those looking to cure a sweet tooth after dinner.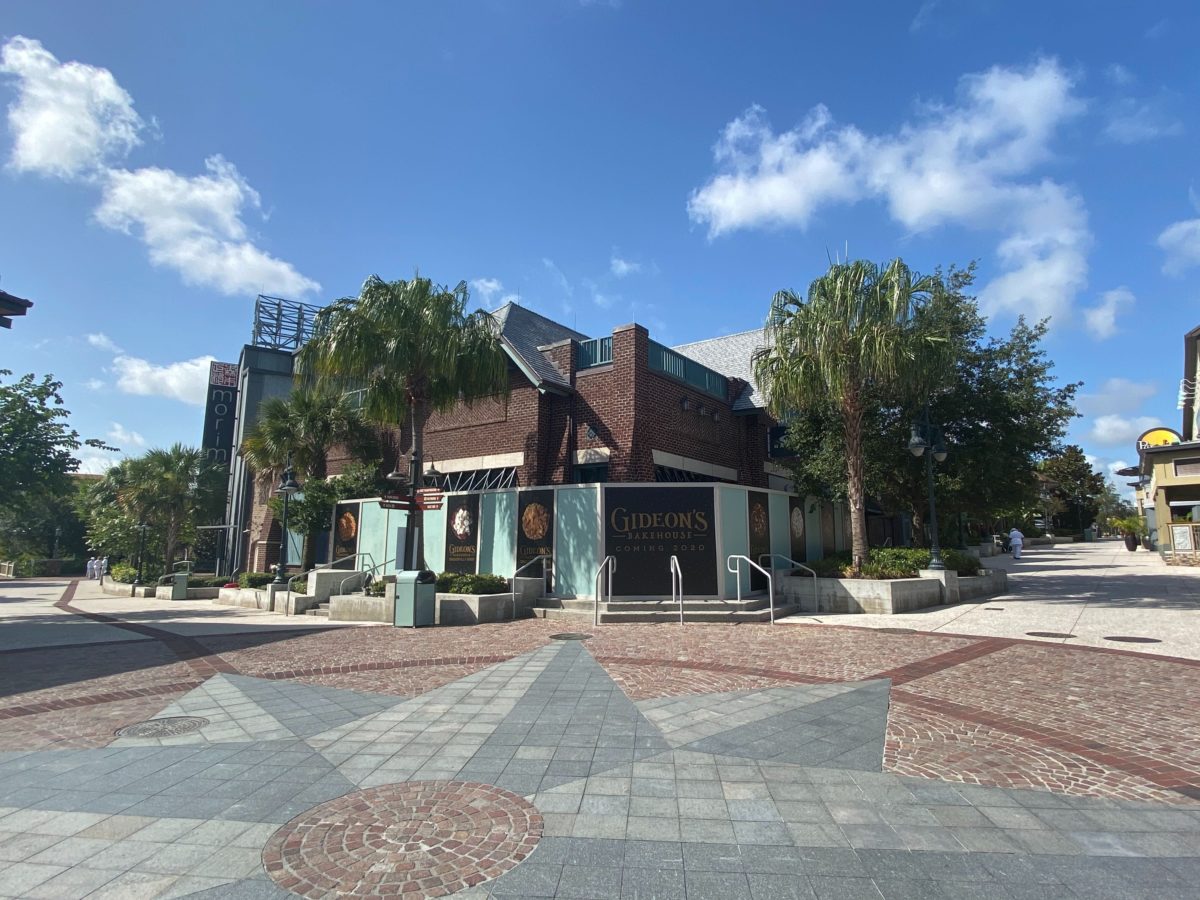 The new Gideon's location is being created with health-and-safety considerations in mind and its operation will model similar guidelines in use elsewhere in Disney Springs. Are you looking forward to enjoying some half-pound cookies at Gideon's Bakehouse? Let us know in the comments.