Back in February, Disney Springs celebrated the grand opening of Rustic Cuff, a limited-time pop-up store dedicated to boutique jewelry. The store was announced in January, opening to a full house in February, but ultimately shut down with the rest of Walt Disney World in mid-March due to COVID-19. The store welcomed back guests once the rest of the shopping and dining district began its phased reopening in mid-May, but after an abrupt closure yesterday, all signs of Rustic Cuff have been removed from its former location.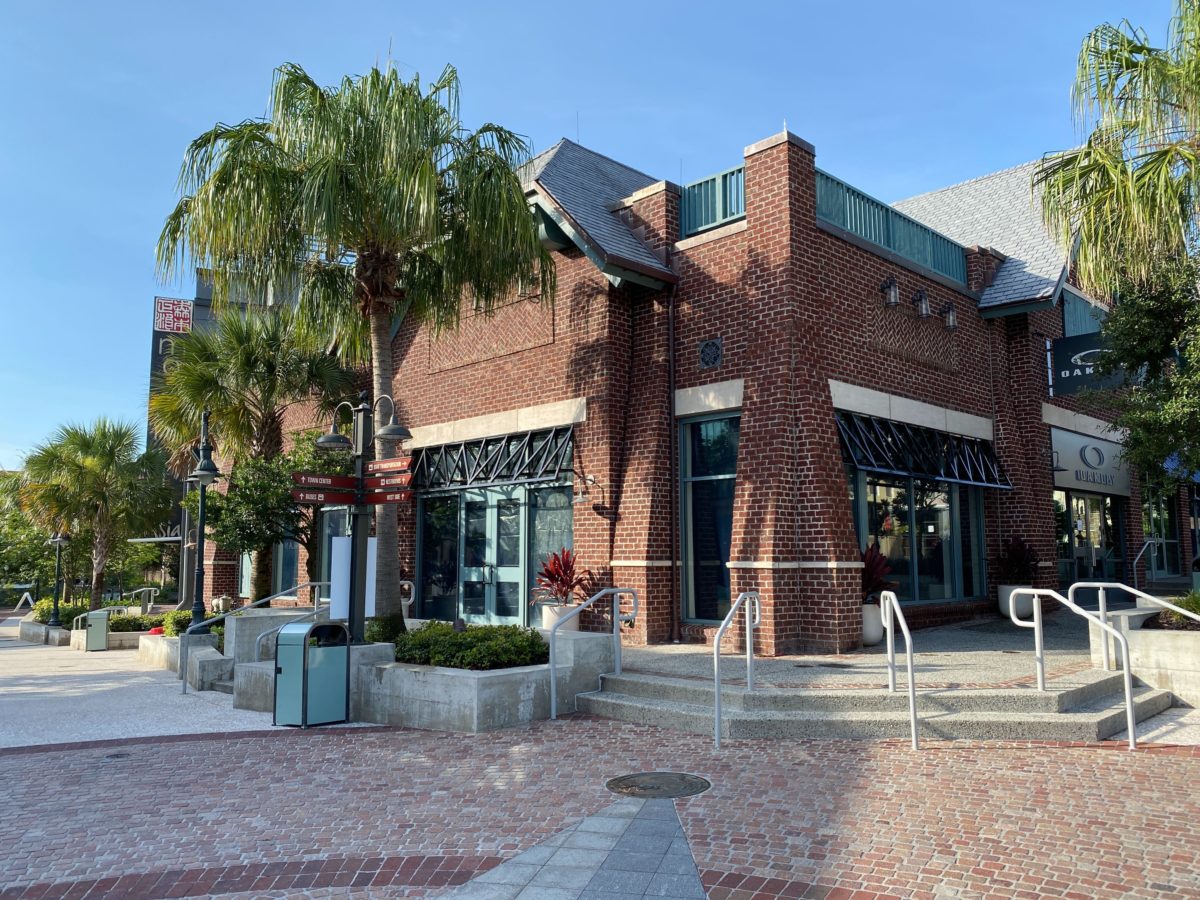 The building, located adjacent to the Oakley store and across from Jock Lindsey's Hangar Bar in The Landing, has been stripped of all signage and awnings related to Rustic Cuff.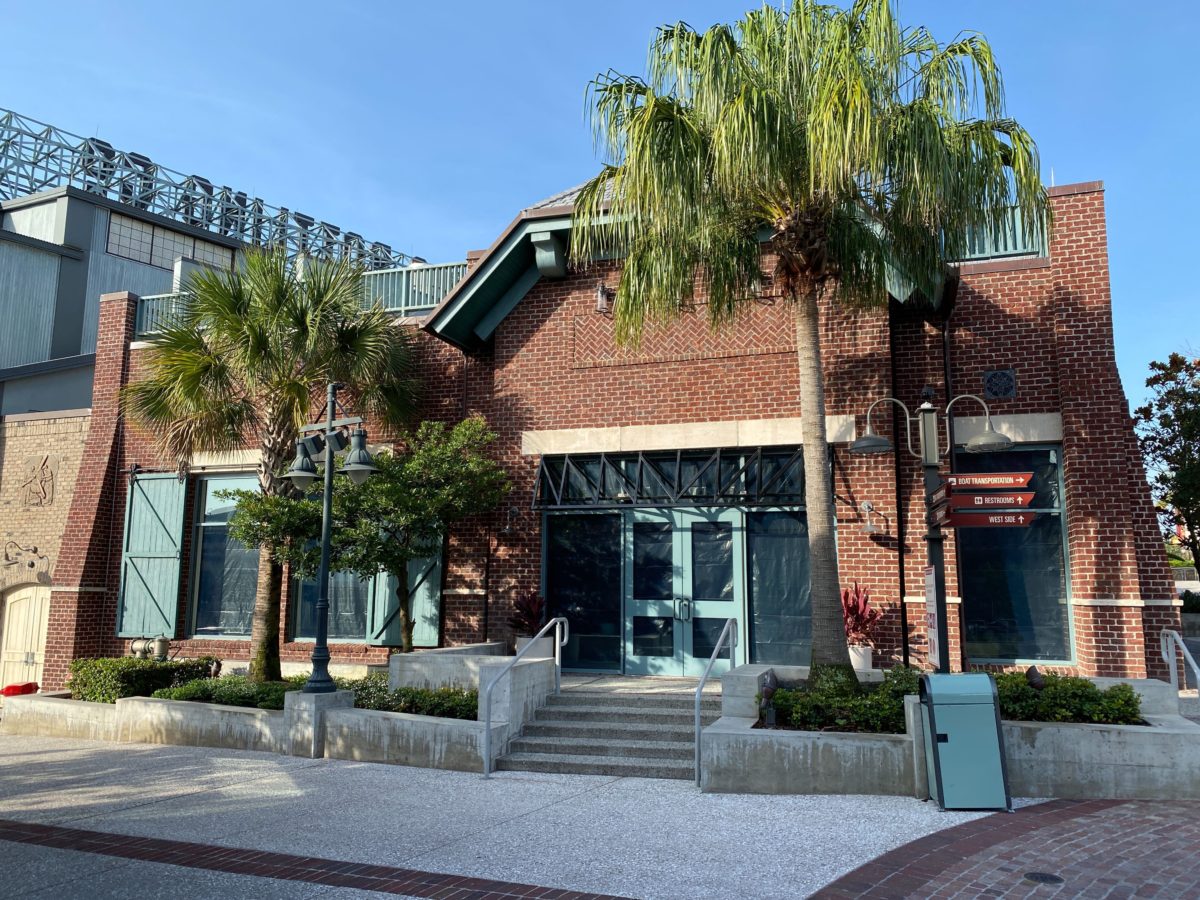 Black plastic coverings line the windows and doors to obscure the inside.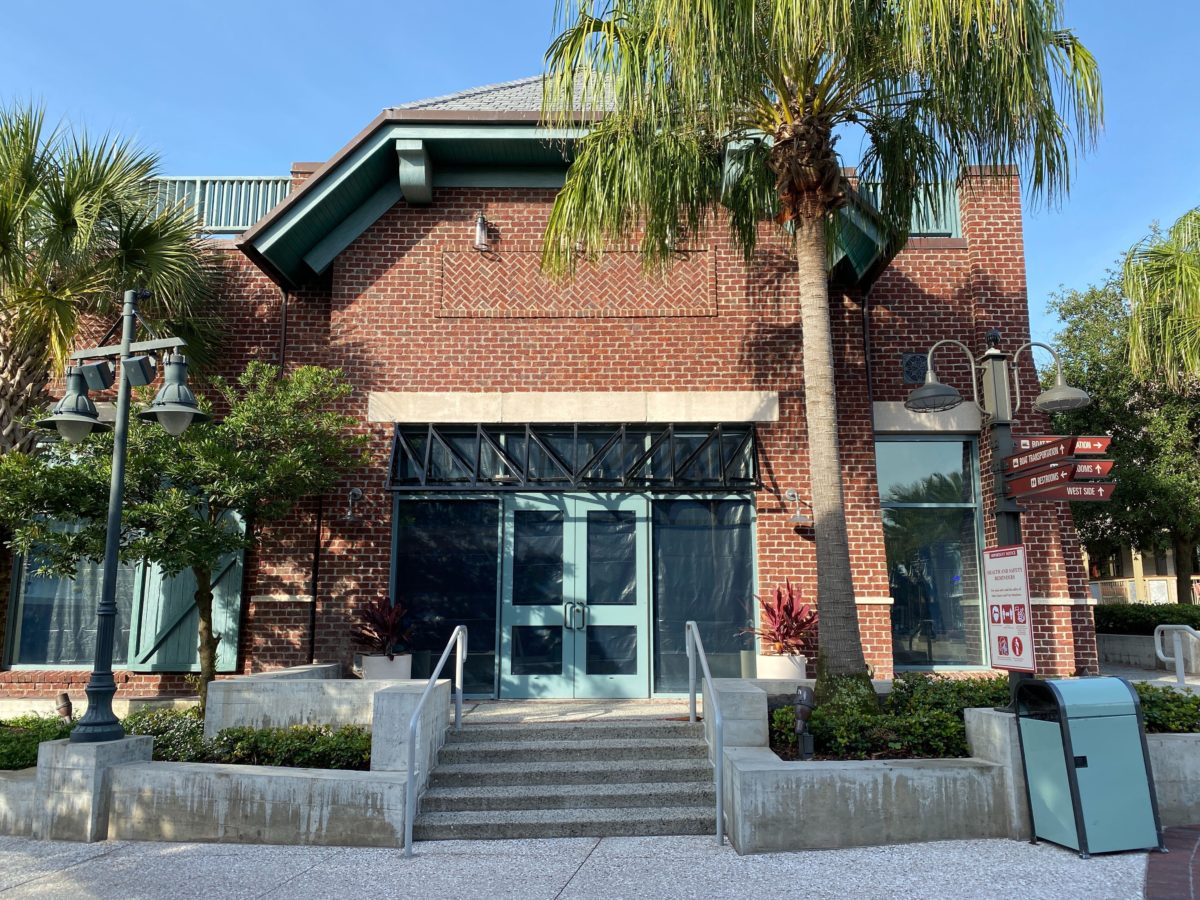 Given the recent announcement of Gideon's Bakehouse coming to Disney Springs, to be located in The Landing (across from Jock Lindsey's Hangar Bar, per the press release), it's believed that this may become the new location for the bakery. The location may have to be outfitted with a commercial kitchen, or like many other "bakeries" in Disney Springs, like Erin McKenna's, it may have its popular cookies, cakes, and other food items baked en masse off-property and brought in for display or final touches as part of a show kitchen. Gideon's promises an immersive experience for guests, presenting their story as guests progress toward the counter.
Were you a fan of the short-lived Rustic Cuff boutique? Are you looking forward to enjoying some half-pound cookies at Gideon's Bakehouse? Let us know in the comments.