We were shocked a few weeks ago when we found out Walt Disney World would not be utilizing virtual queues when it reopened. Instead, social distancing floor markers have been added to the queues of attractions.
However, a new update to the My Disney Experience app suggests that might change.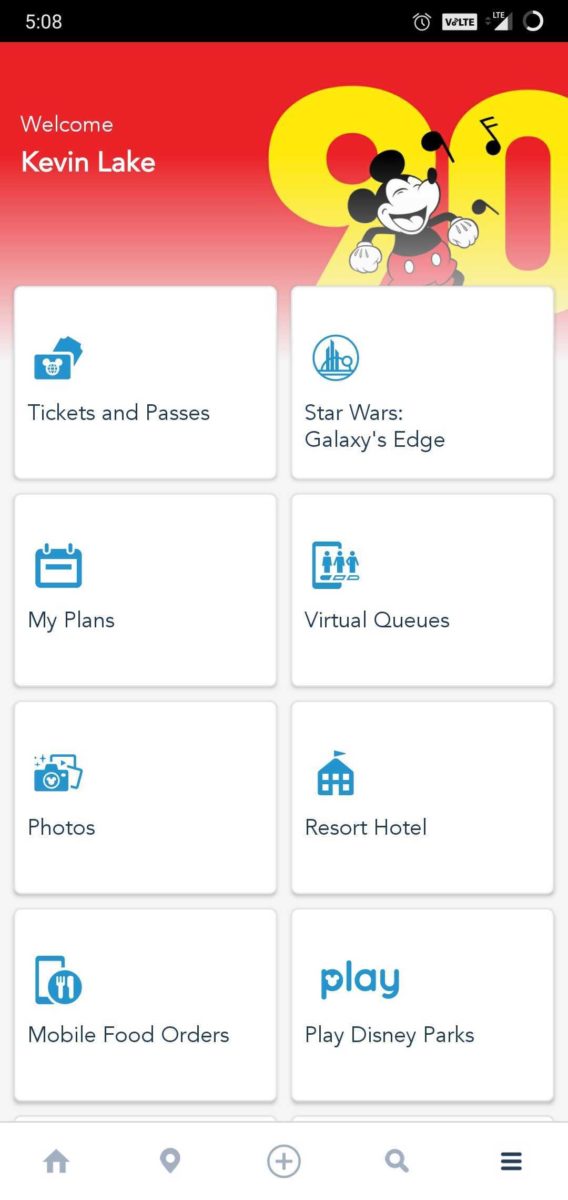 This Virtual Queues menu appears among other menu items when you click on the far right icon of the app. While this update will not appear for all users as it is still in a testing phase, some may be able to view it now.
When you click on Virtual Queues, you are taken to a My Queues page.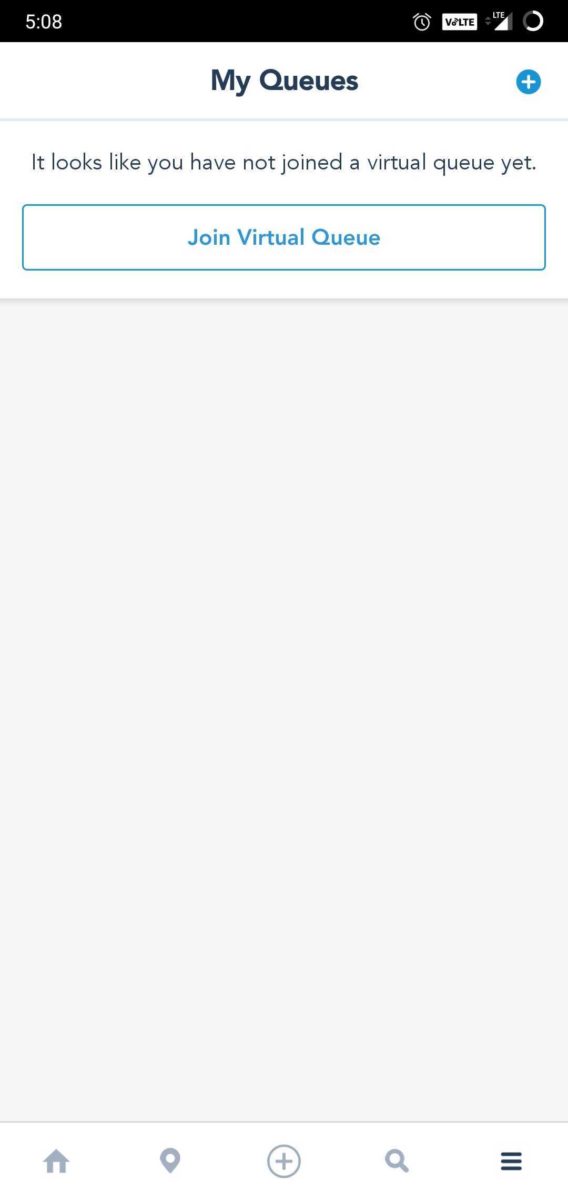 We saw the beginnings of this update back in March, seeming to integrate with Rise of the Resistance's boarding group system. The page has updated to no longer say "boarding group" and instead say "virtual queue."
If you attempt to join a virtual queue, you will be taken to the page below.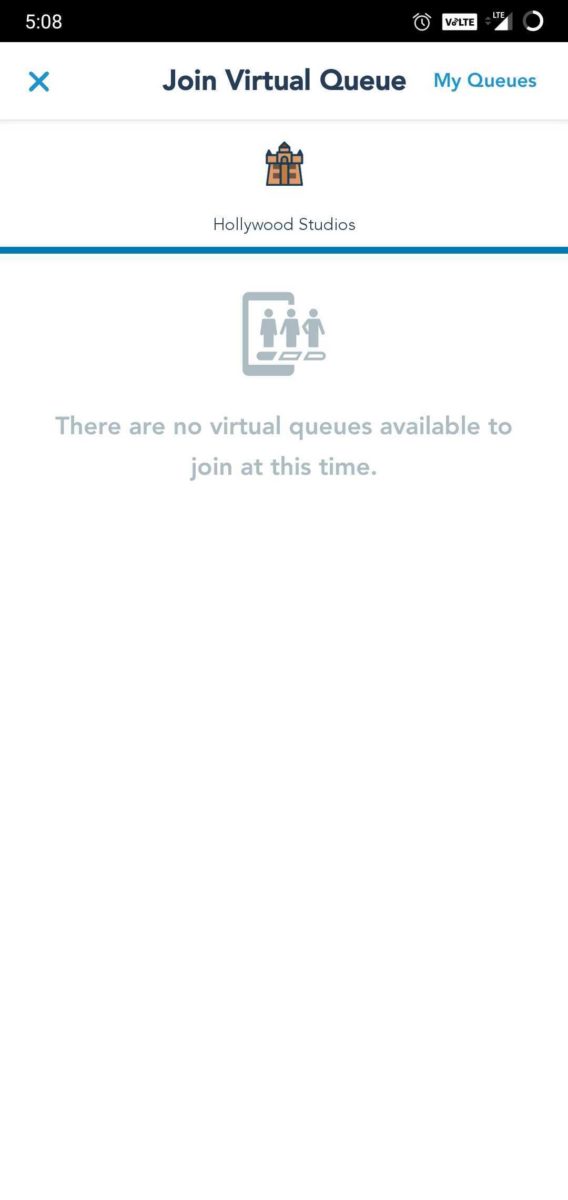 This page, along with its icons, is brand new. It doesn't list any attractions yet and only shows Hollywood Studios, but we expect we'll be able to sign up for multiple attractions through this page in the future. Hollywood Studios will officially open on July 15th, and while there may not be virtual queues at that time, we'll keep an eye out for updates to this section of the app.