Now that Disney's Hollywood Studios is reopening, construction can continue on Woody's Roundup Rodeo BBQ Restaurant in Toy Story Land!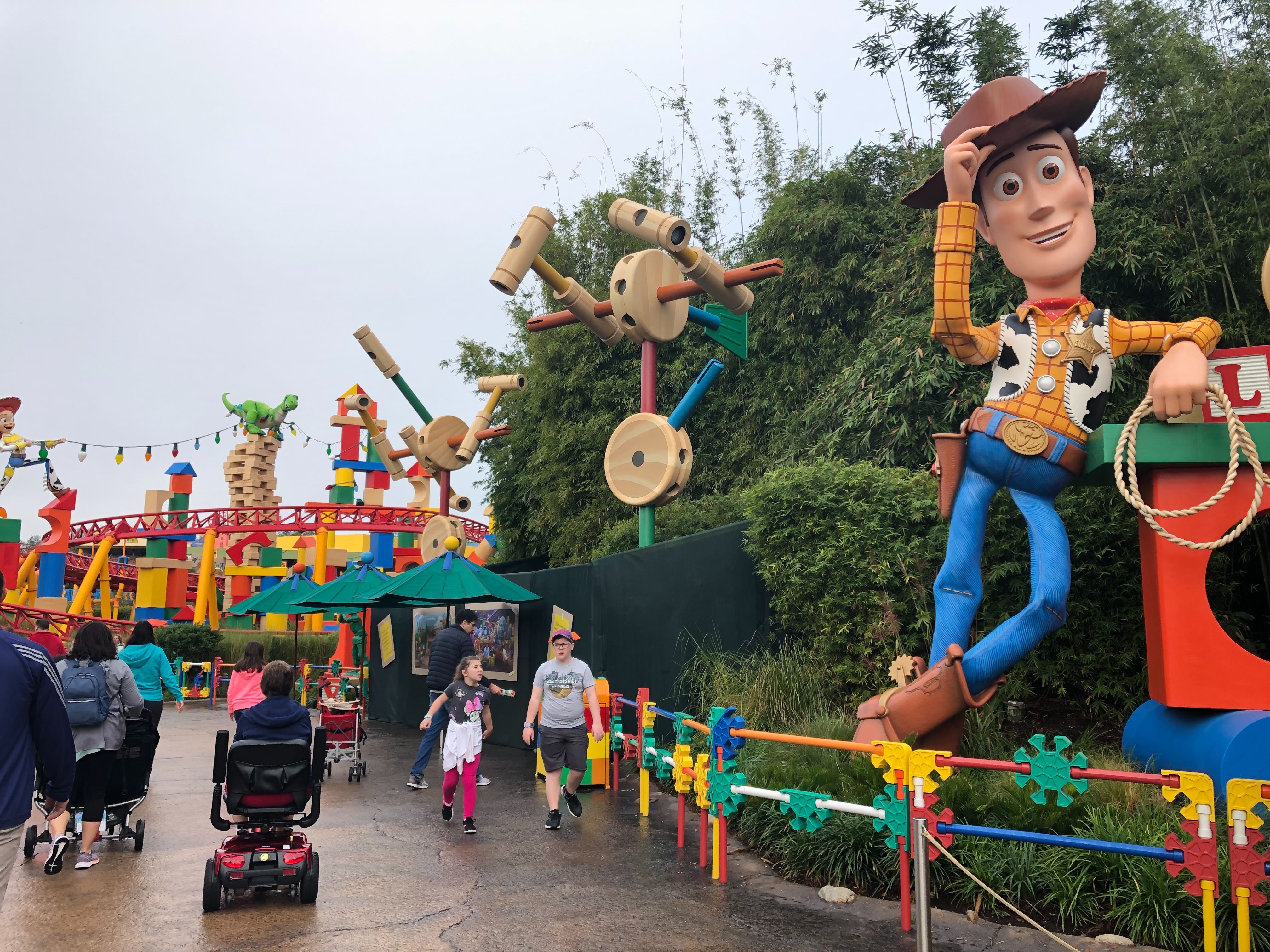 Back in January, construction walls were erected around the entrance to the new restaurant, as well as concept art posted along the walls for guests to get a preview of what would await them inside. Although we haven't seen a lot of construction for the interior of this restaurant, we've already seen the exterior walls go up, and now it seems work has begun on more elements of the restaurant.
The following permit was filed recently for Woody's Roundup Rodeo BBQ: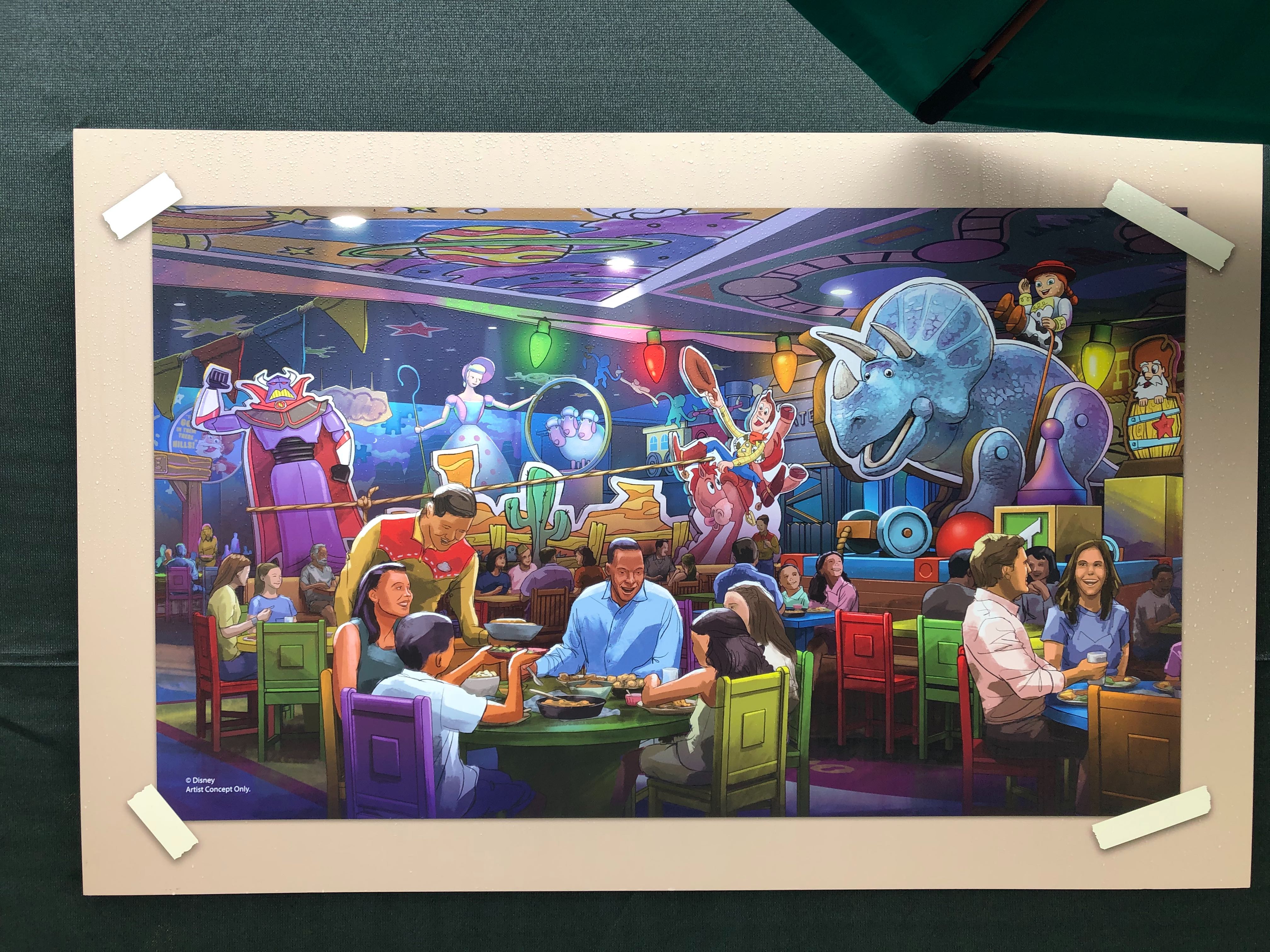 The contractor listed on the permit, InterAmerica Stage, Inc. is an established industry leader in stage rigging, stage machinery and specialty theatrical equipment, meaning the stage may be (literally) being set for these large toy cut-outs seen in the concept art for the restaurant's interior.
The Roundup Rodeo BBQ table-service restaurant is set to open in 2020 at Toy Story Land in Disney's Hollywood Studios. It's unknown if the theme park shutdown has caused the project to incur any substantial delays. We'll have to see if this still opens later this year with, but in the meantime, we can still enjoy everything else that Toy Story Land has to offer.