Good morning from Universal Orlando! Let's start our day off at Universal Studios Florida and see what we can find today.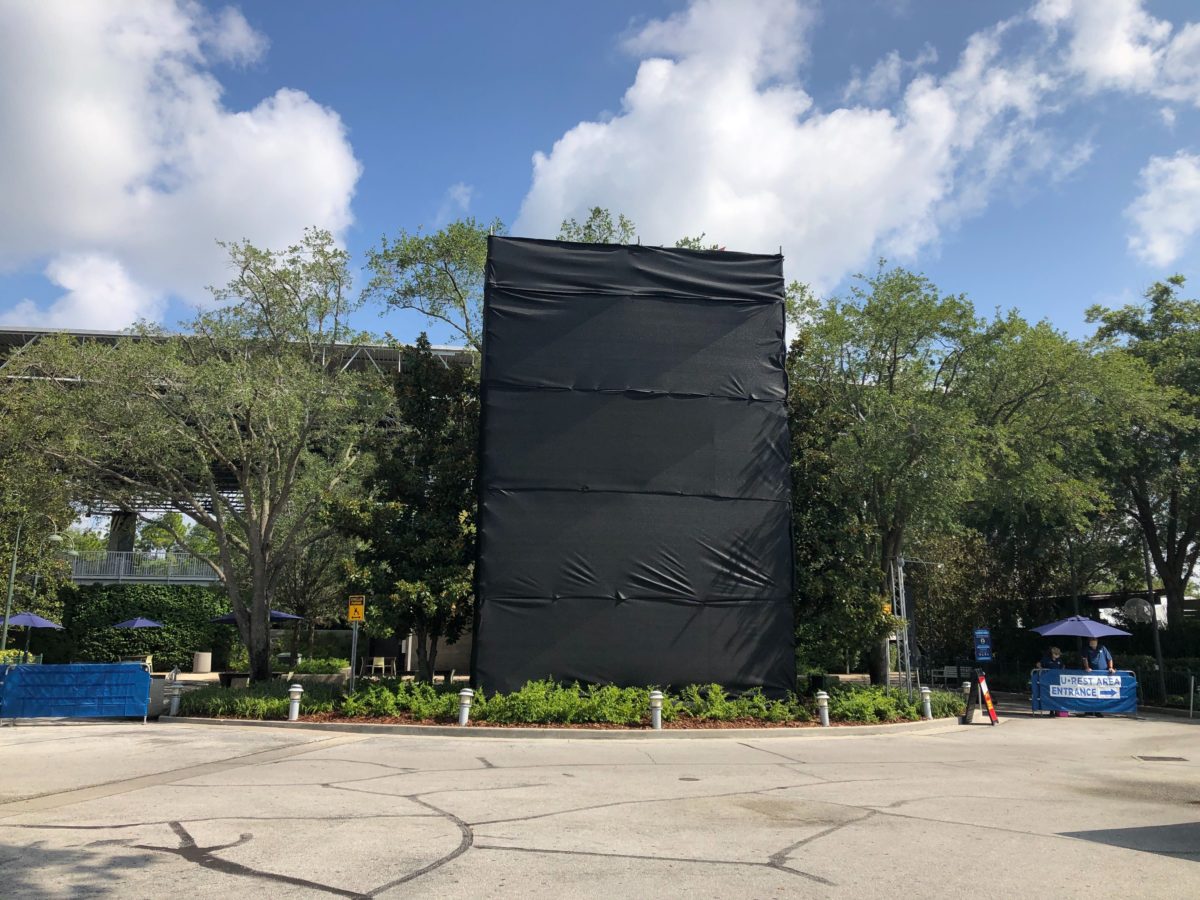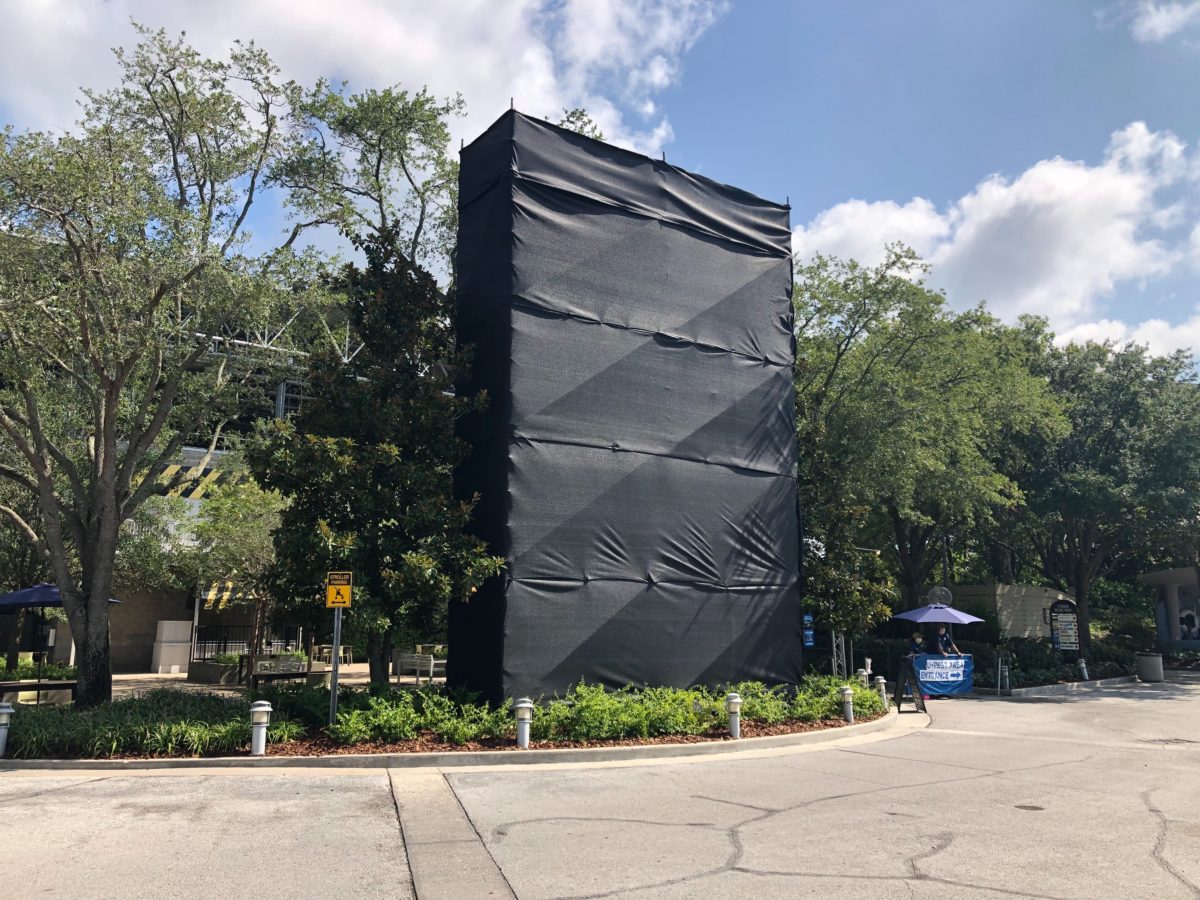 A mysterious, tarped structure has popped up near Fear Factor Live. The area is currently used for a U-Rest and there are no shows, but we're excited at the idea that this could be something to do with Halloween Horror Nights.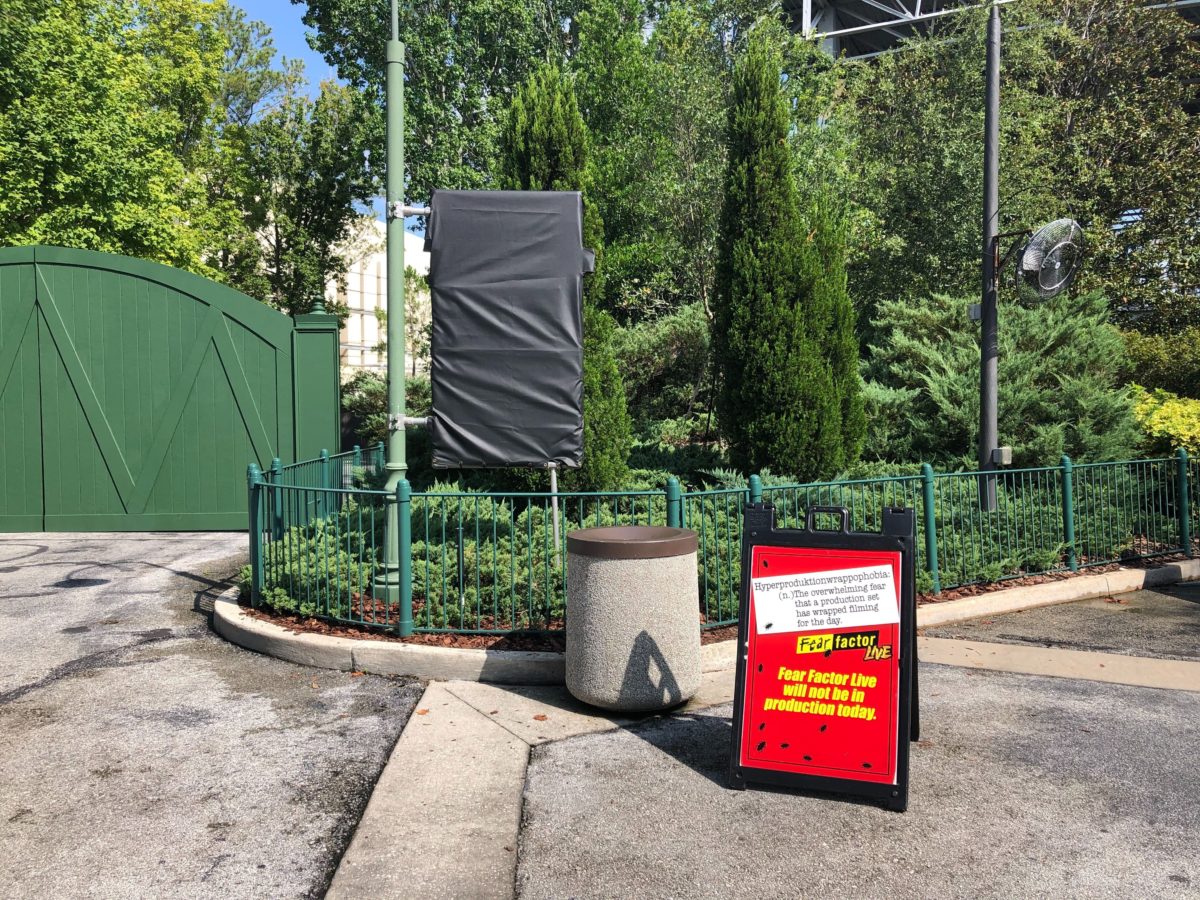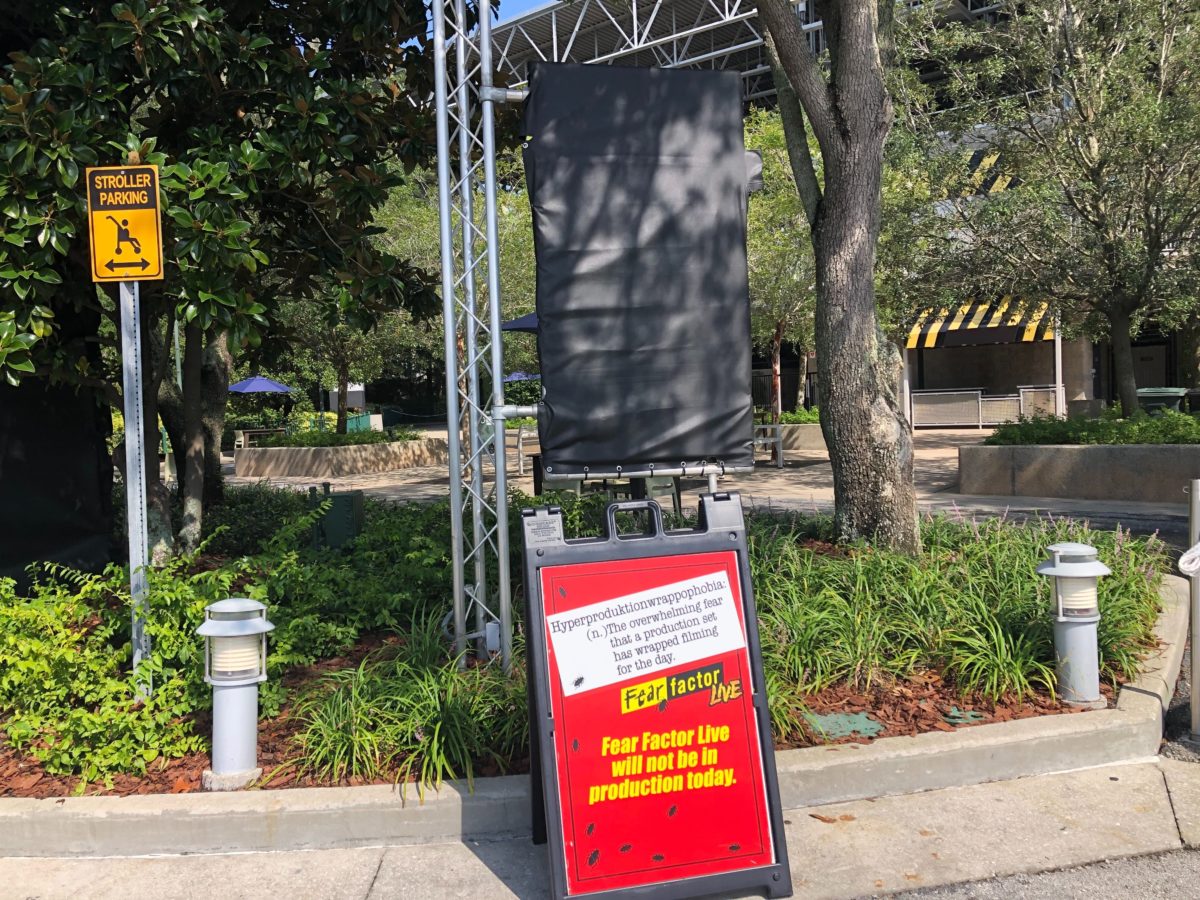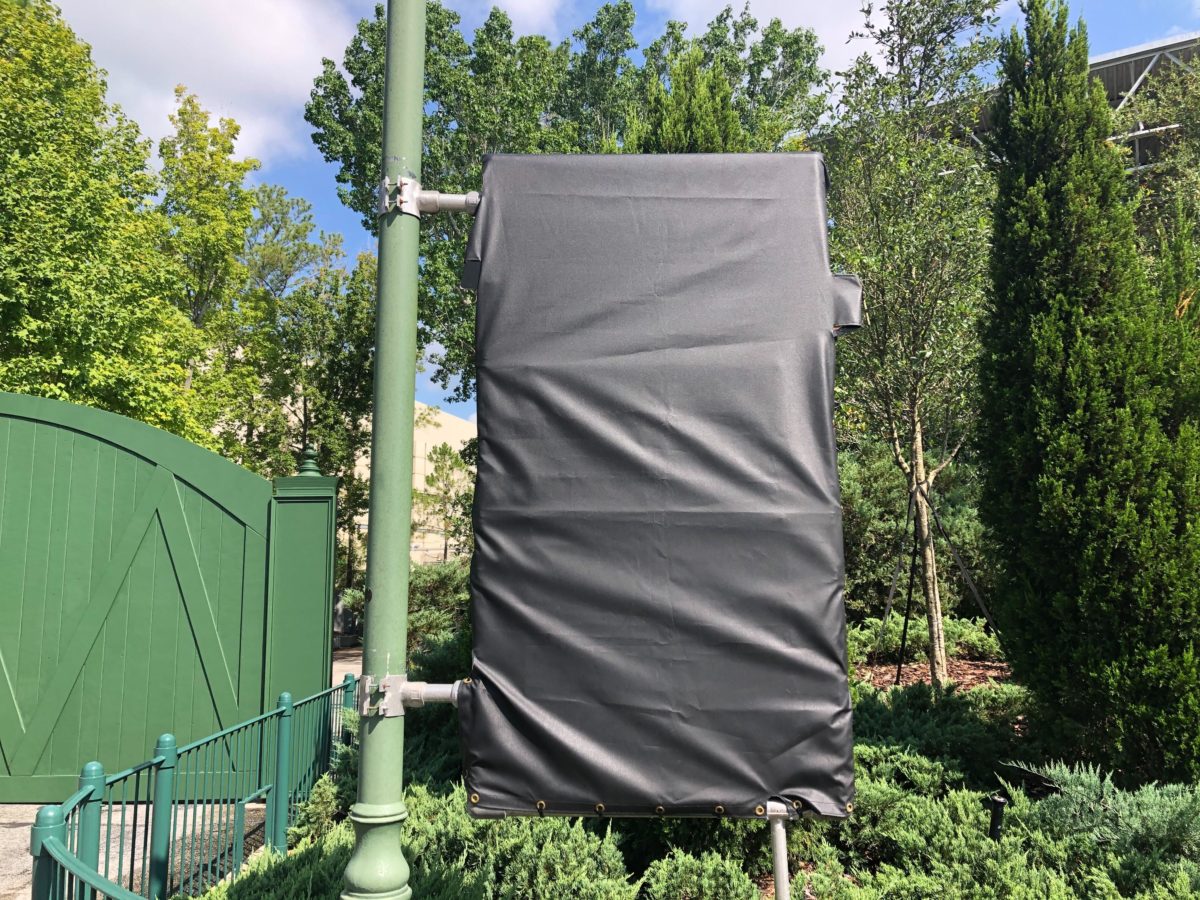 The signs are covered in the area, too, so we'll be keeping an eye on this location for any more changes. We can't wait for HHN!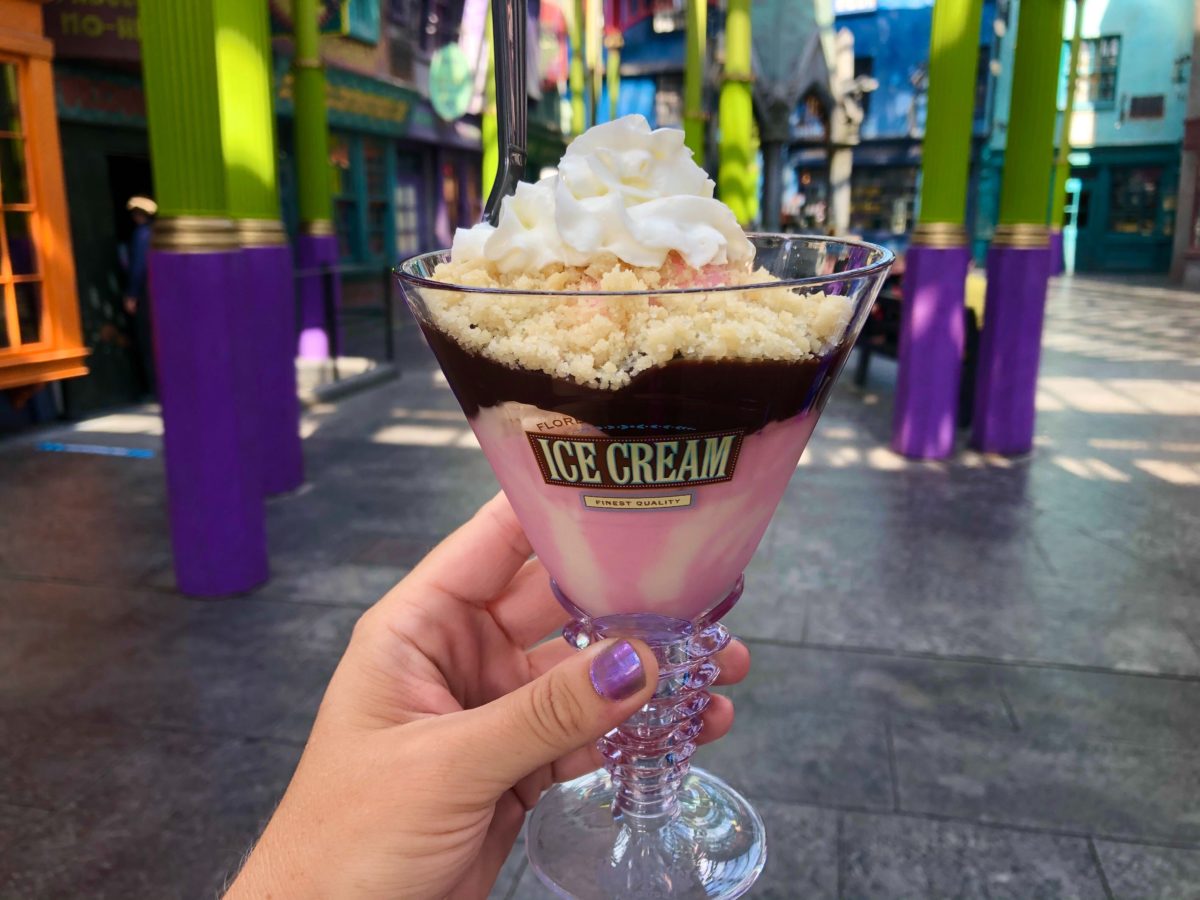 We decided to grab an ice cream sundae from Florean Fortescue's Ice-Cream Parlour in Diagon Alley. Ice cream is the perfect summer breakfast, right? Stay tuned for our full review of the chocolate strawberry peanut butter sundae!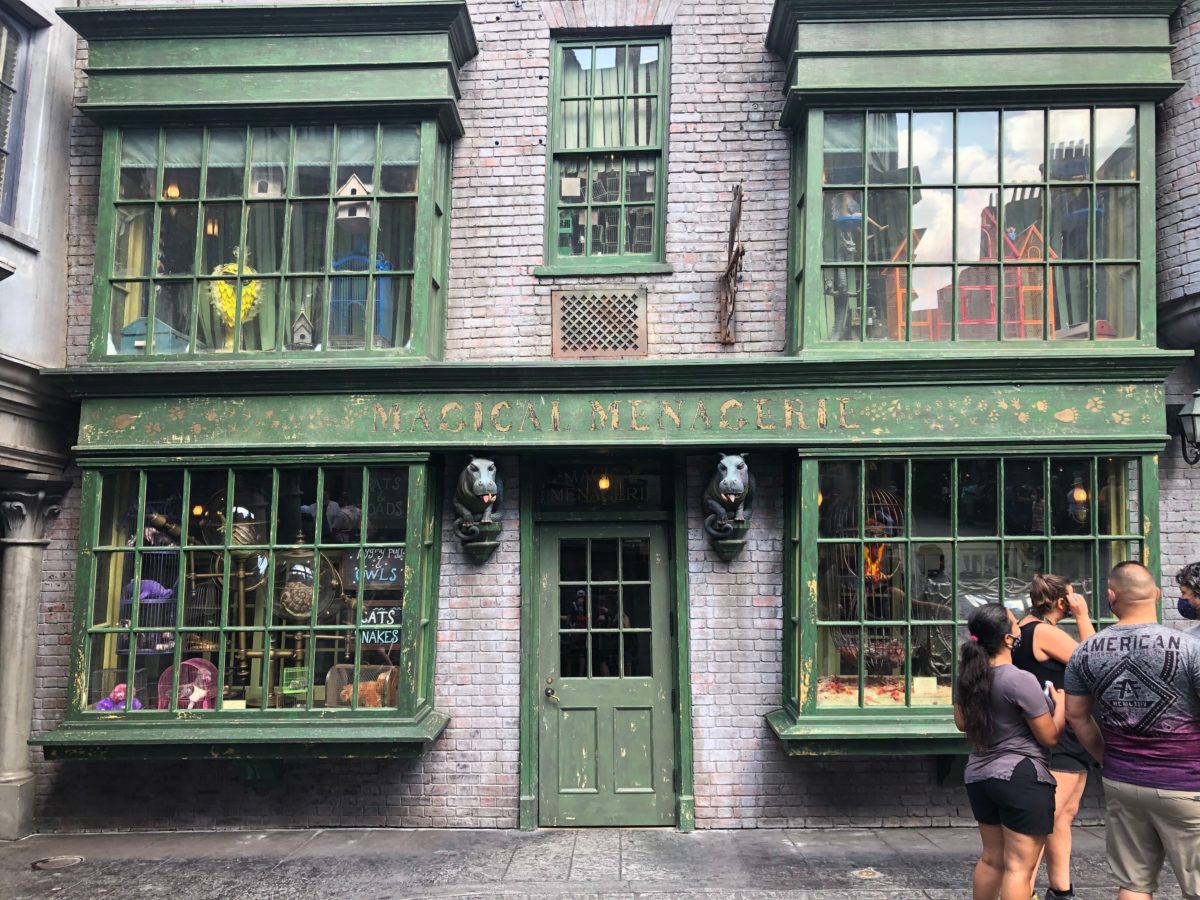 Magical Menagerie is still closed, unfortunately.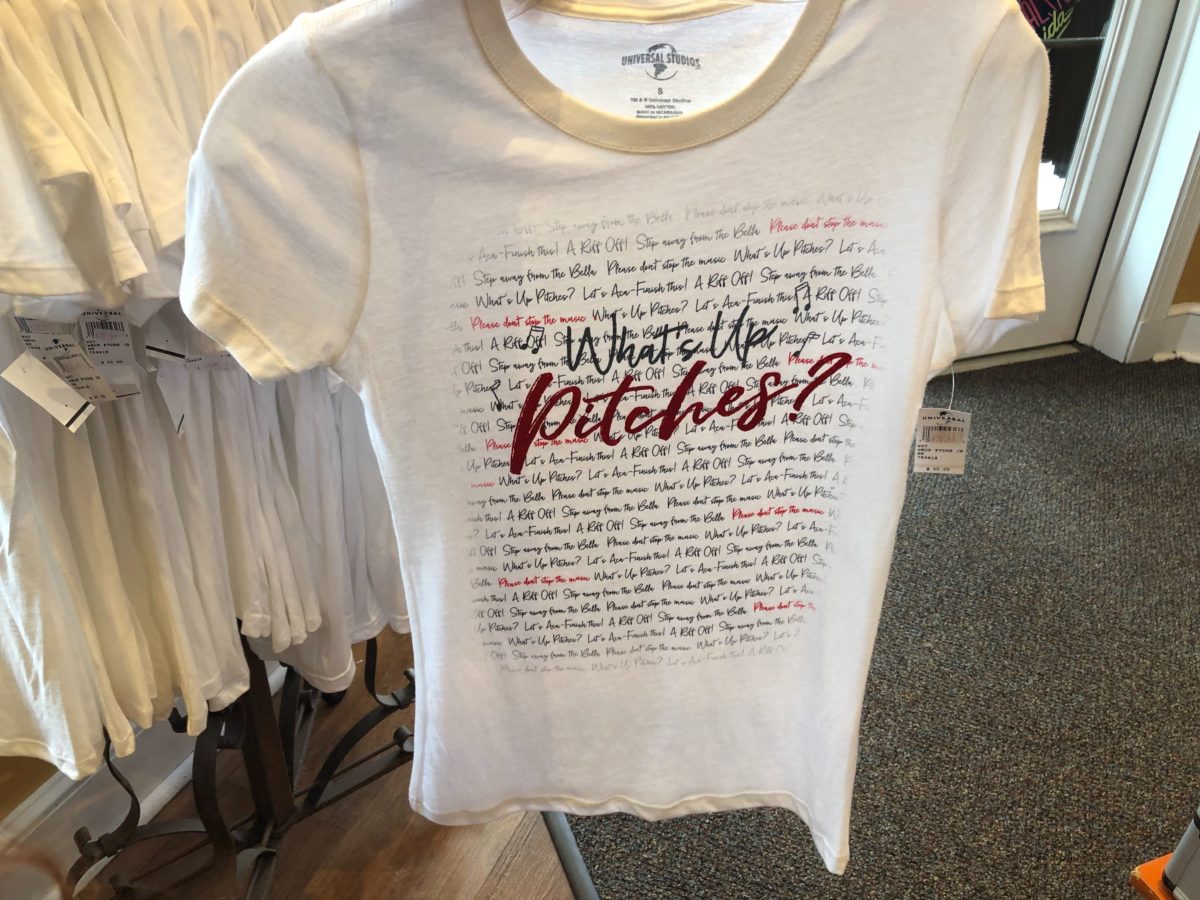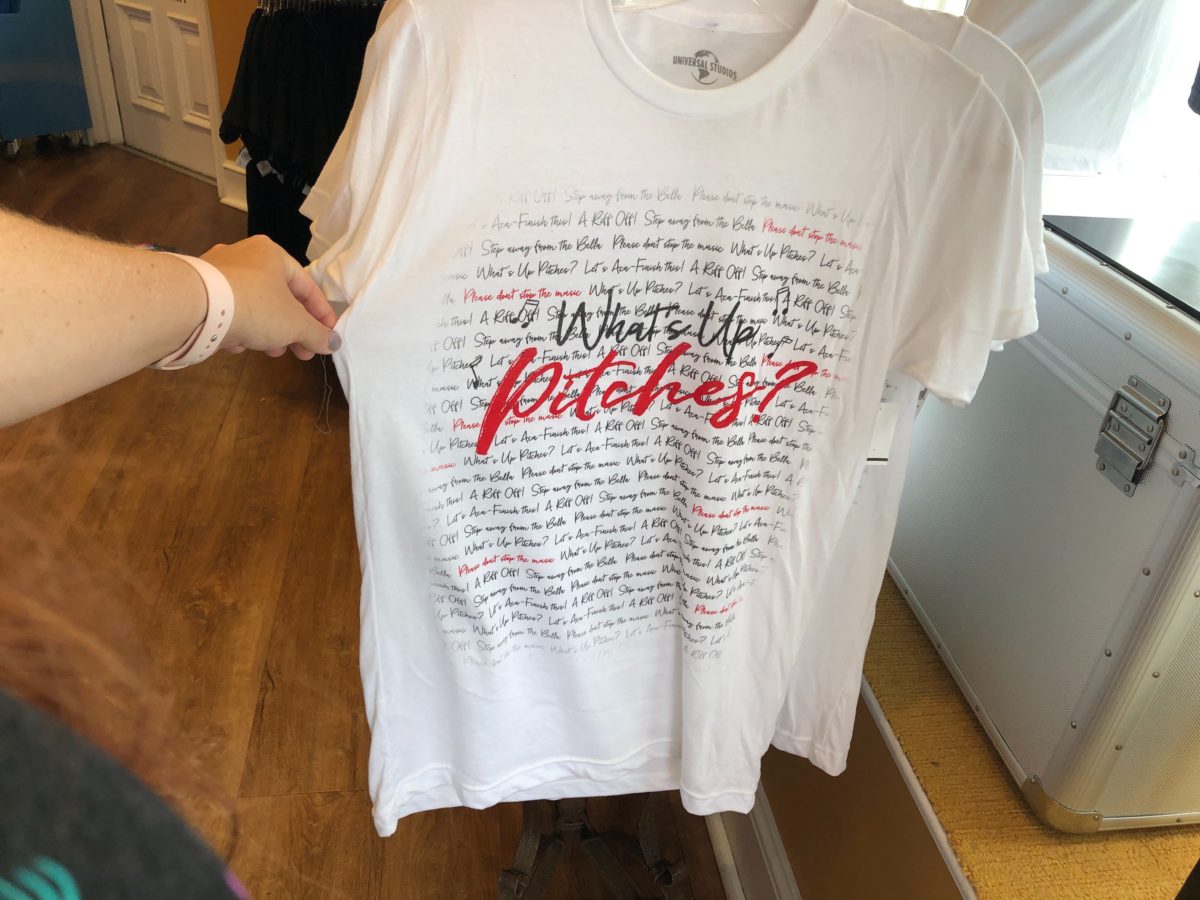 At the Film Vault, these "Pitch Perfect" shirts are on sale. They look similar, and both of them say "What's Up Pitches?" but there are two different versions. One of them has shiny, red metallic colored text for $20.99. The other style is just $16.99.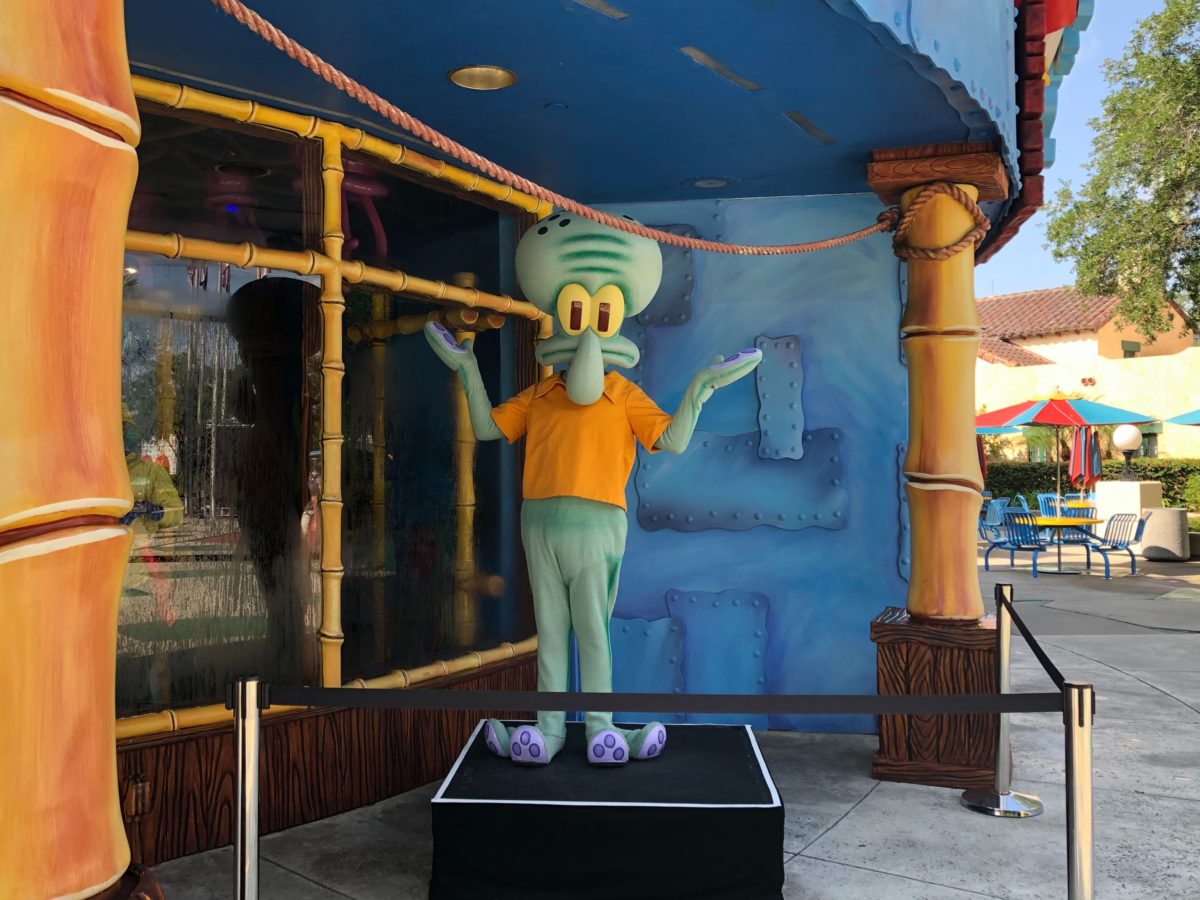 Hi, Squidward.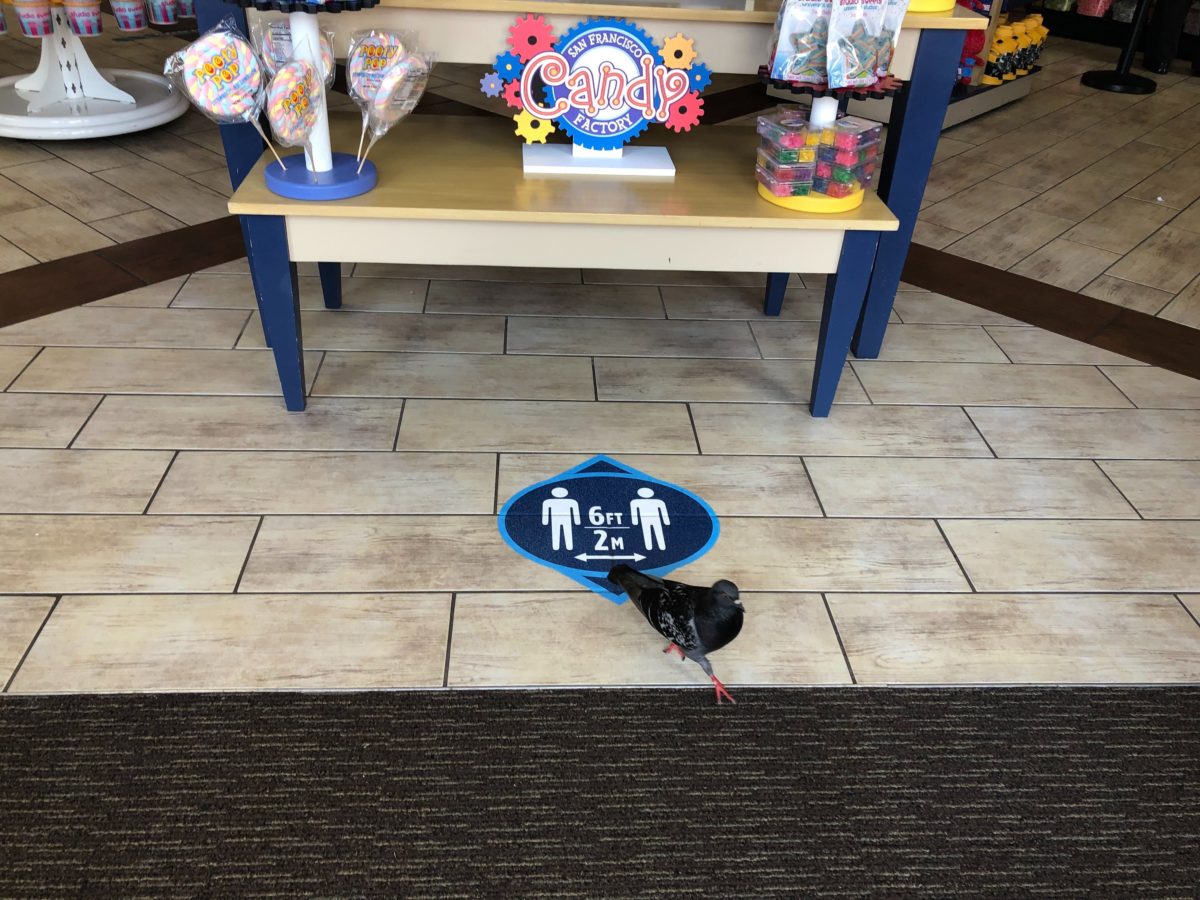 Even the pigeons in San Francisco know to stay 6 feet away.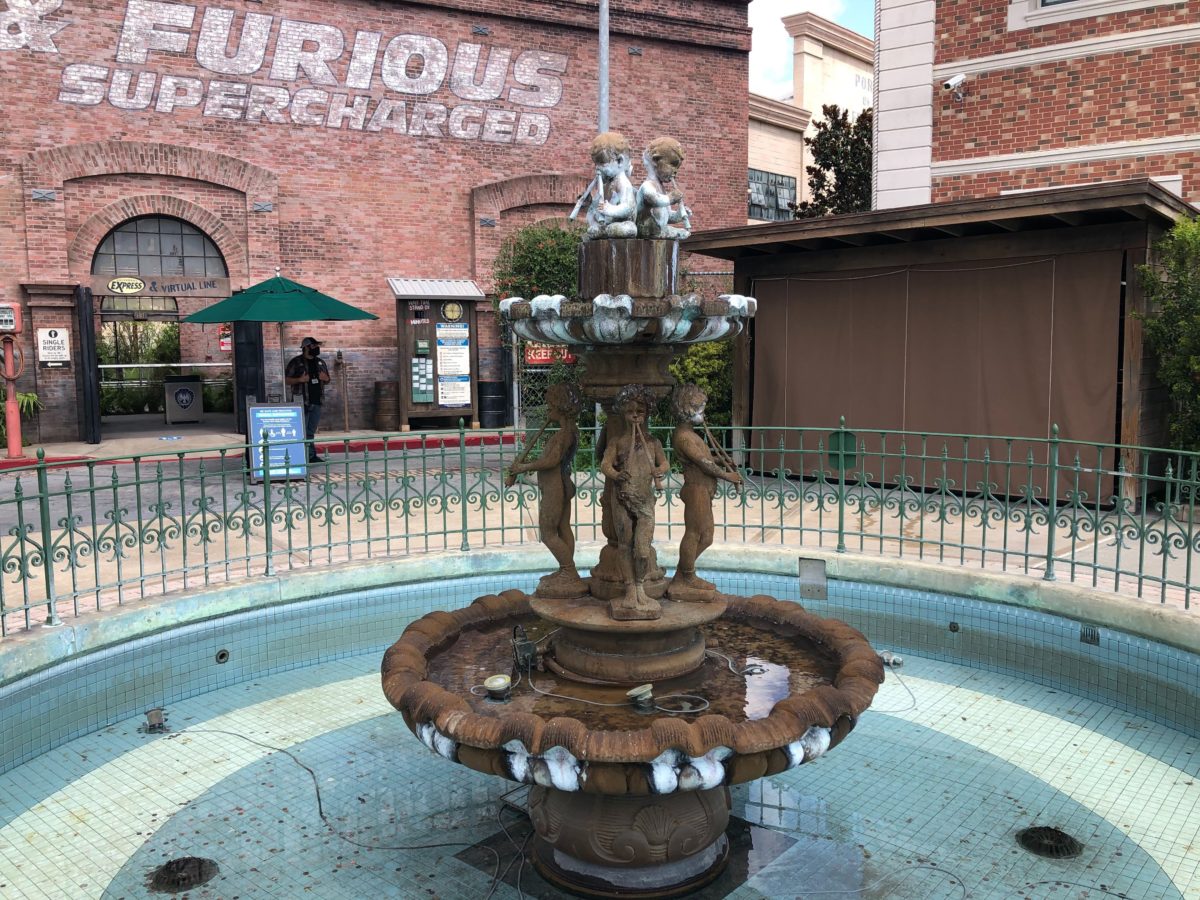 The fountain isn't running today in front of Fast & Furious Supercharged. We really miss Beetlejuice's Graveyard Review, but the fountain is a nice reminder of the past.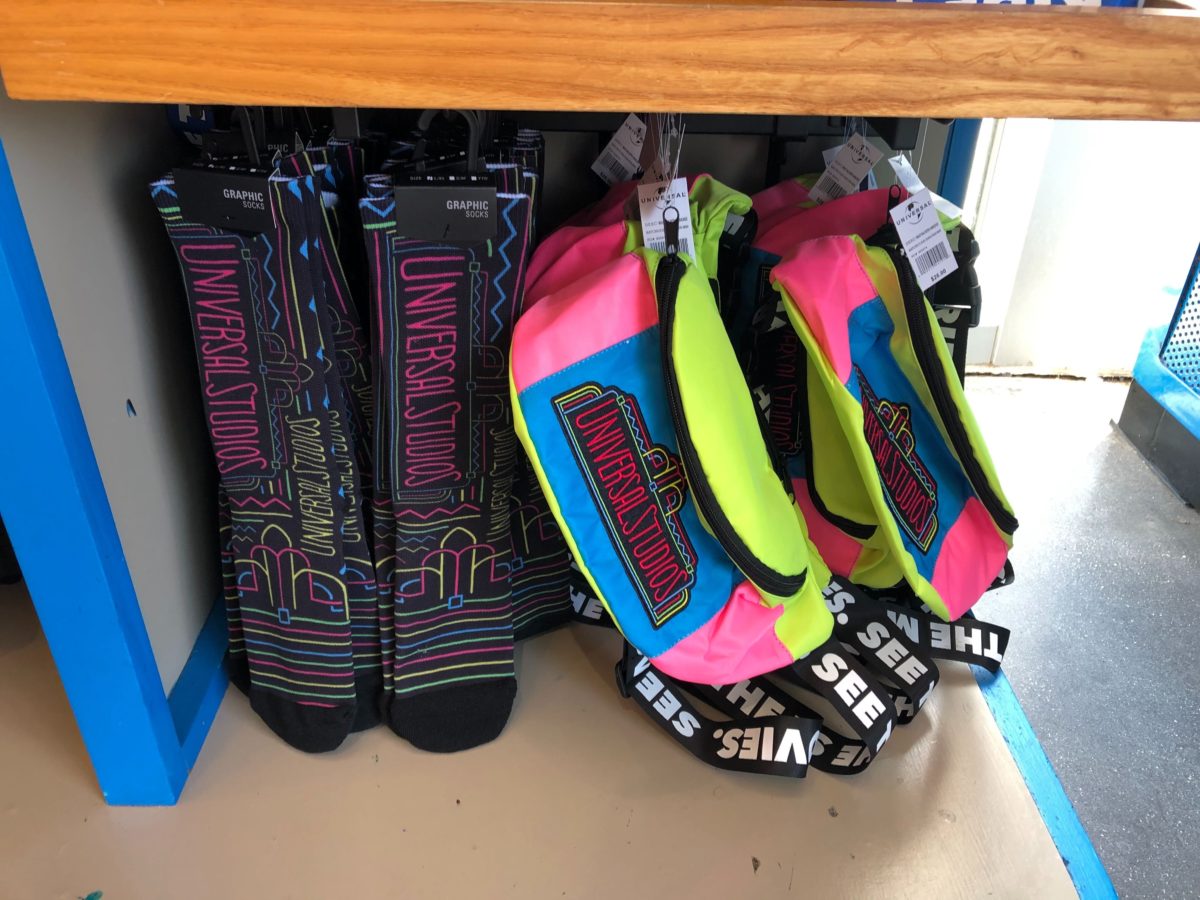 Speaking of throwbacks, we spotted some retro hip packs restocked in a few locations. These were found at the Universal Studios Store in CityWalk.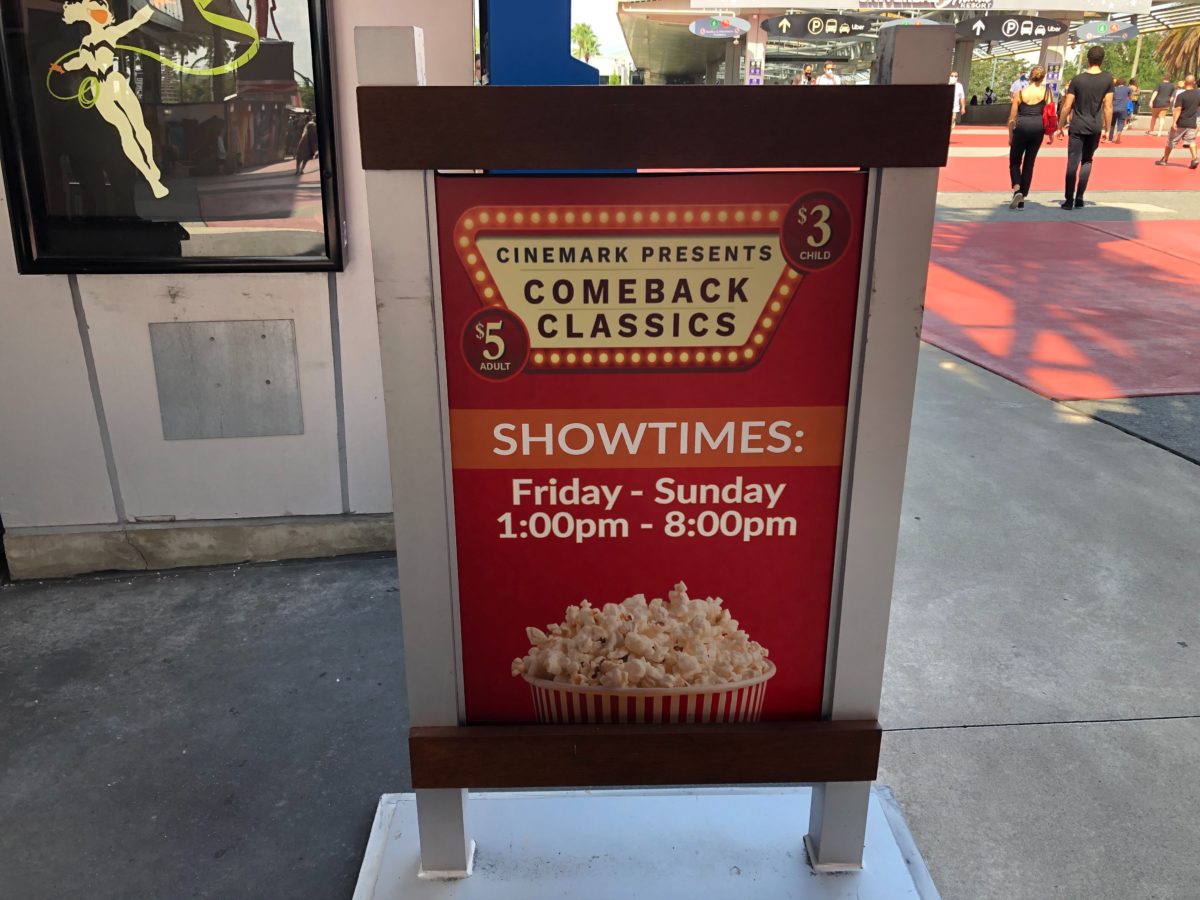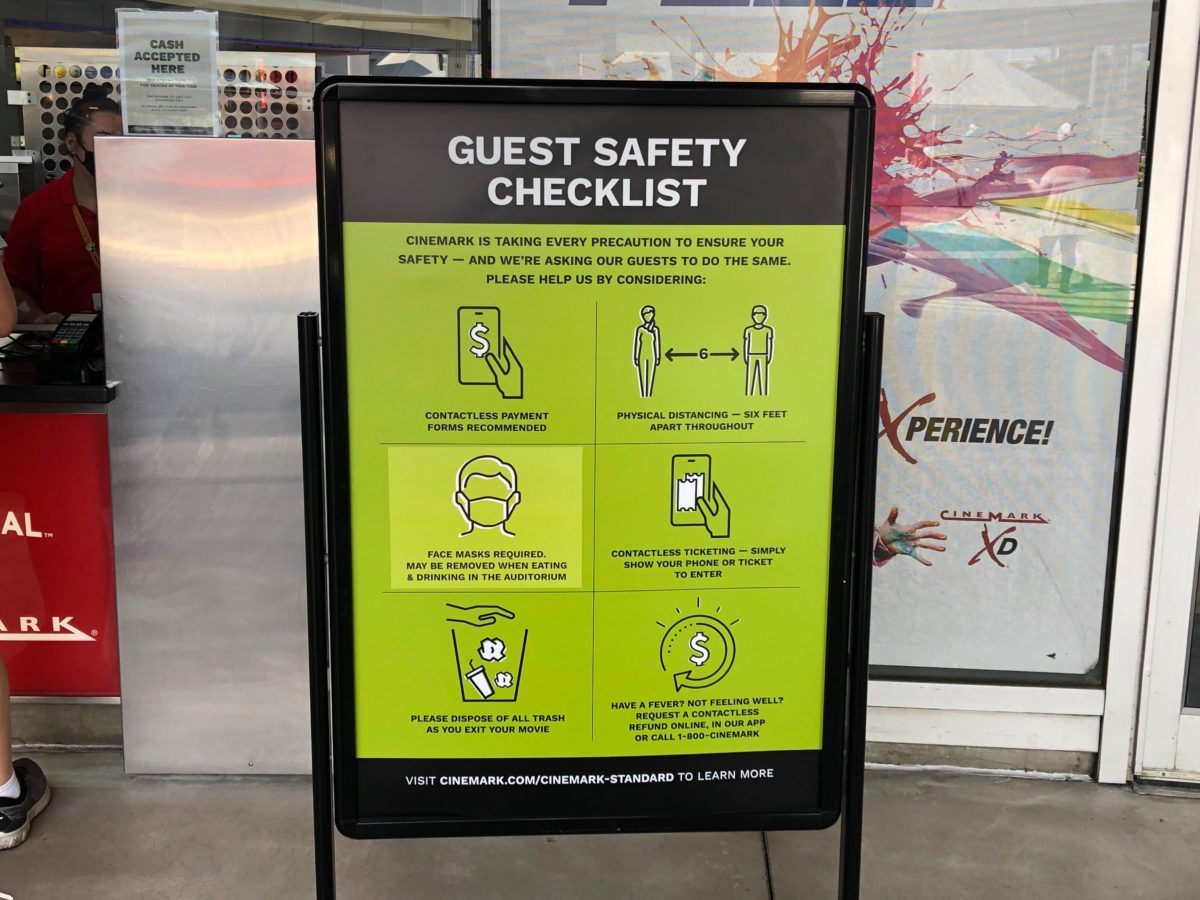 Also, while we're talking about CityWalk, don't forget that Cinemark is presenting classic films on the weekends.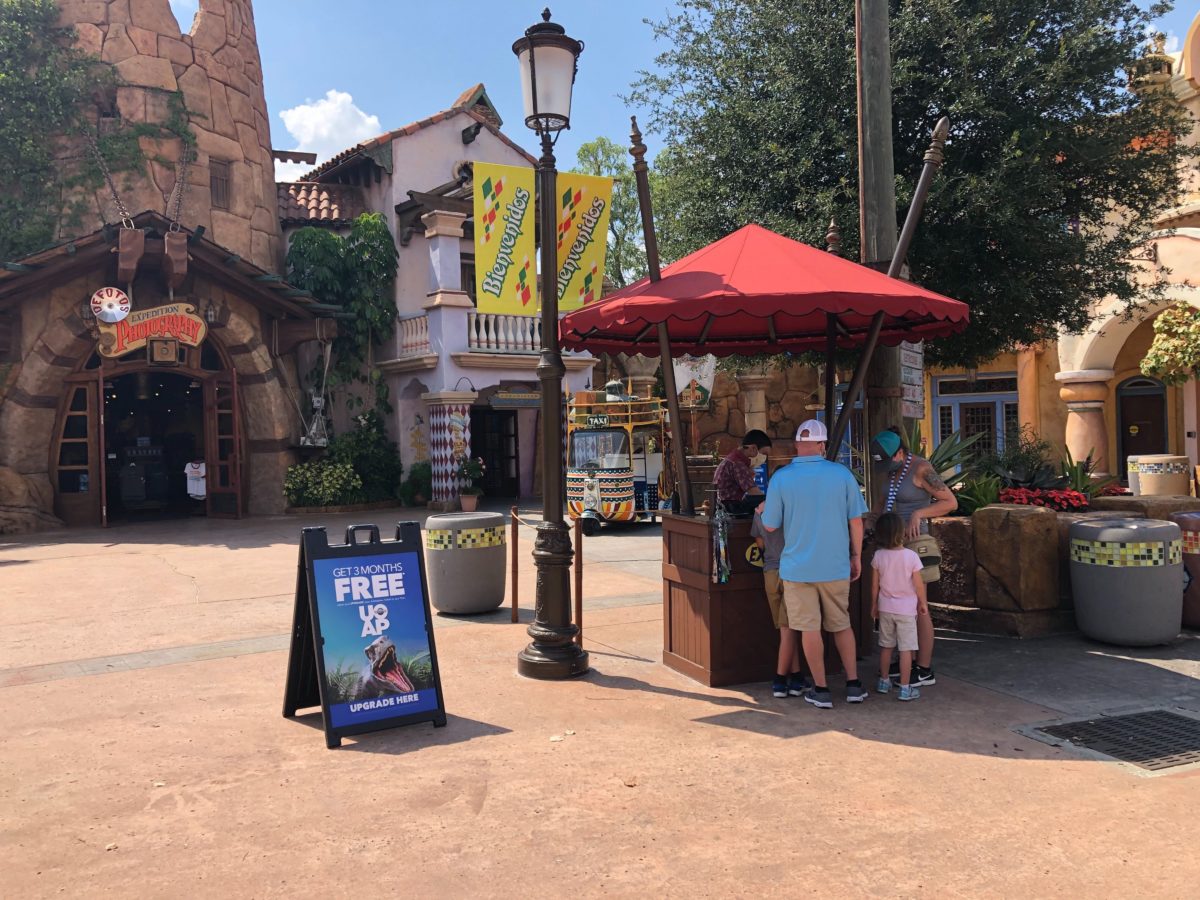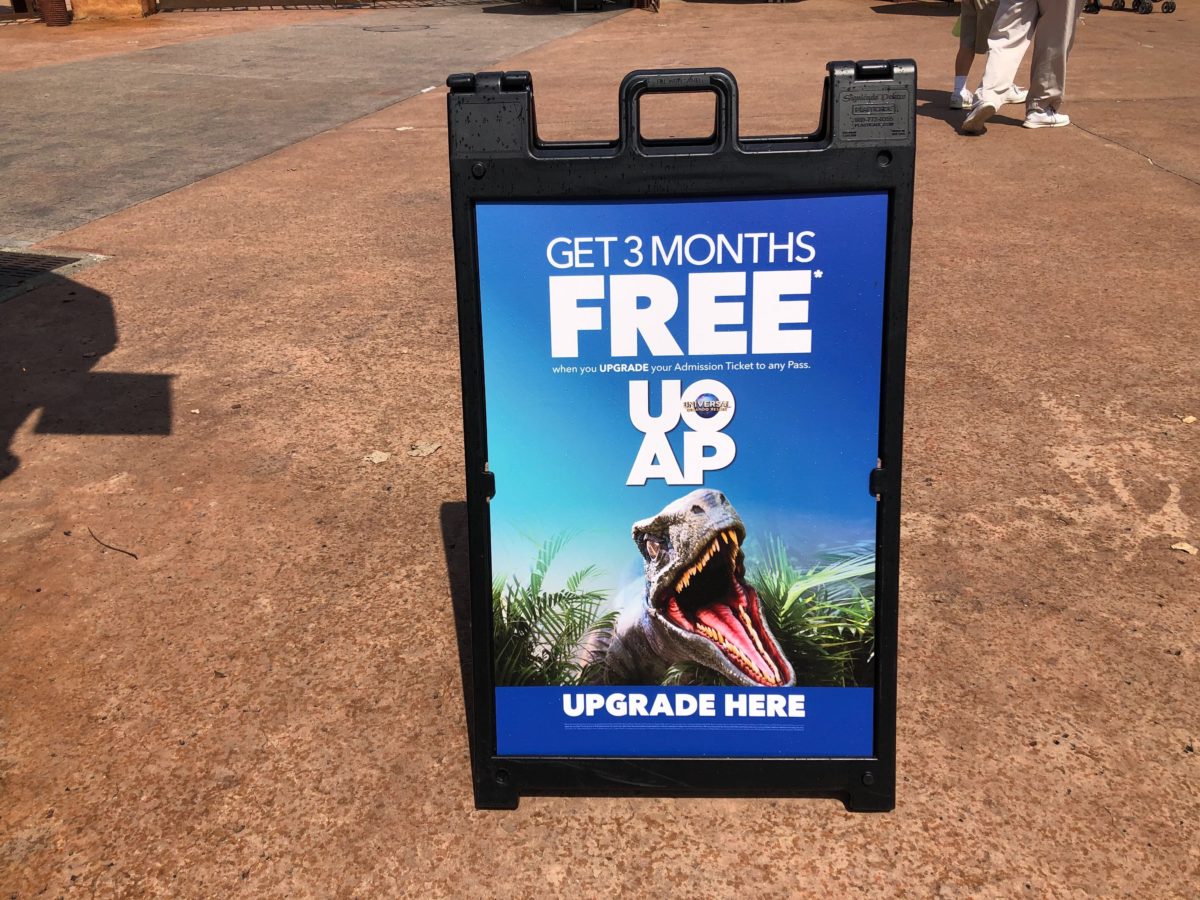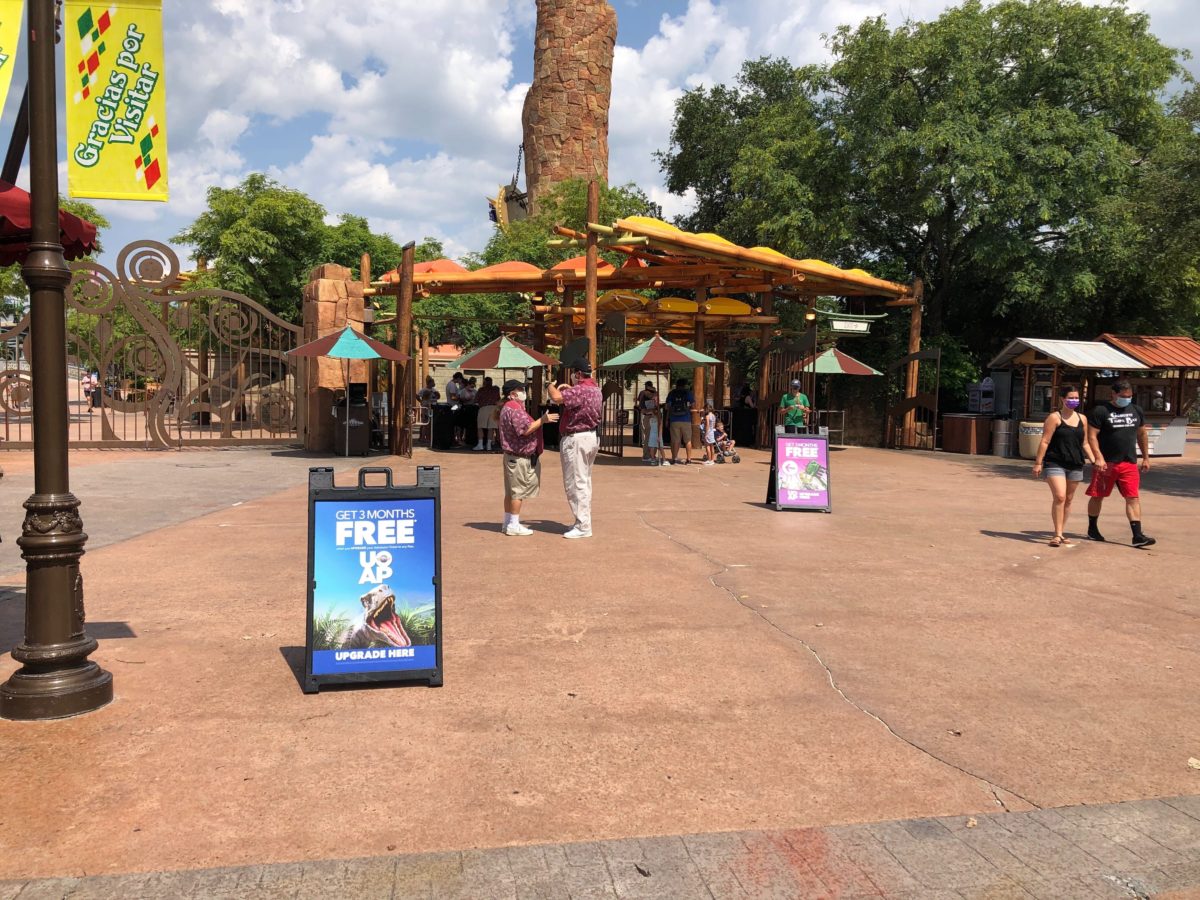 As we make our way over to Islands of Adventure, we notice a lot of signs out offering a special upgrade deal. If you upgrade your ticket to a UOAP, you get an additional 3 months free. We found out that we were eligible for the additional 3 months based on when we purchased our annual pass and Guest Services adjusted the ending date for our pass. We're excited to have even more time to enjoy the parks and the many perks of being a UOAP!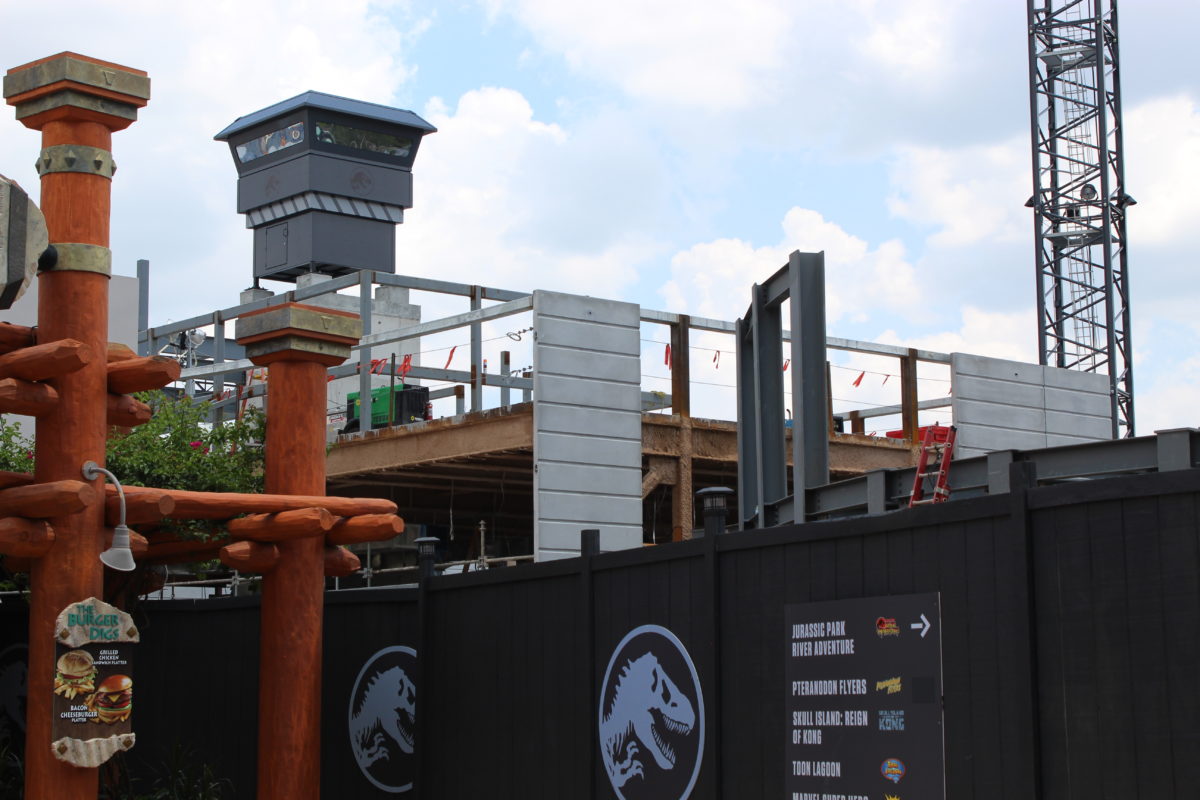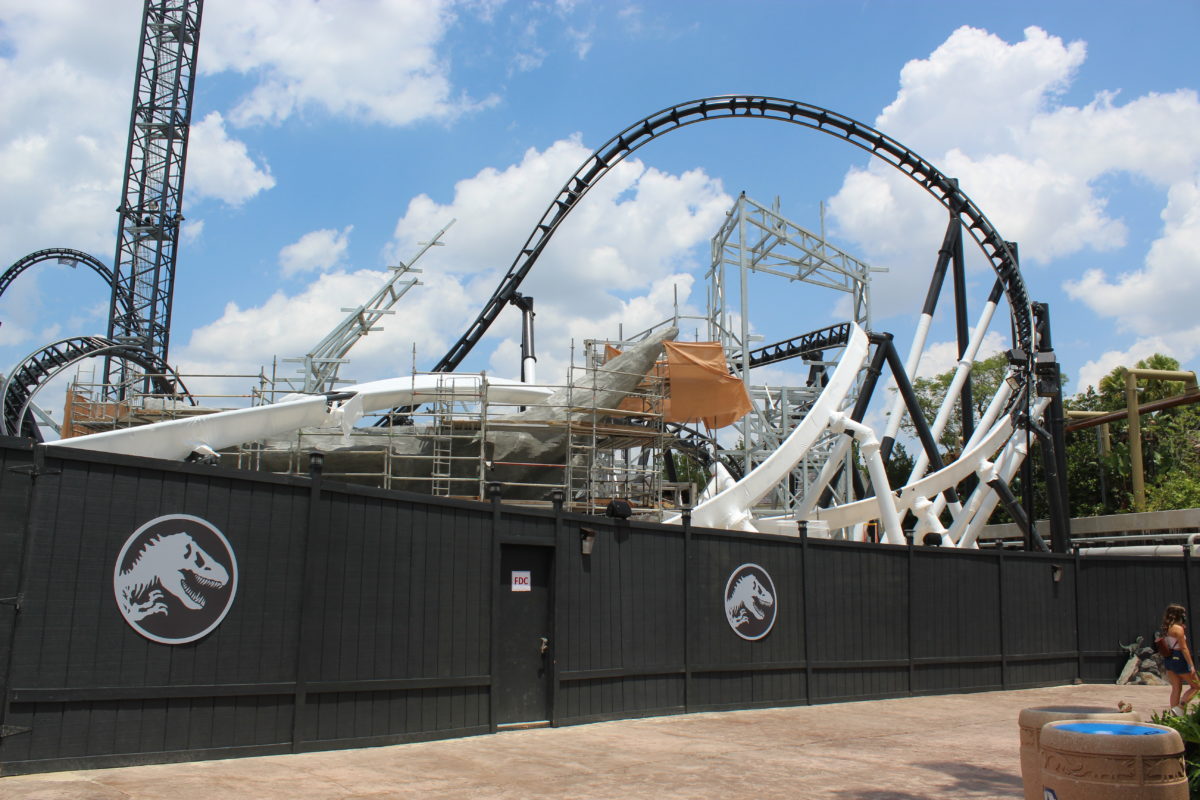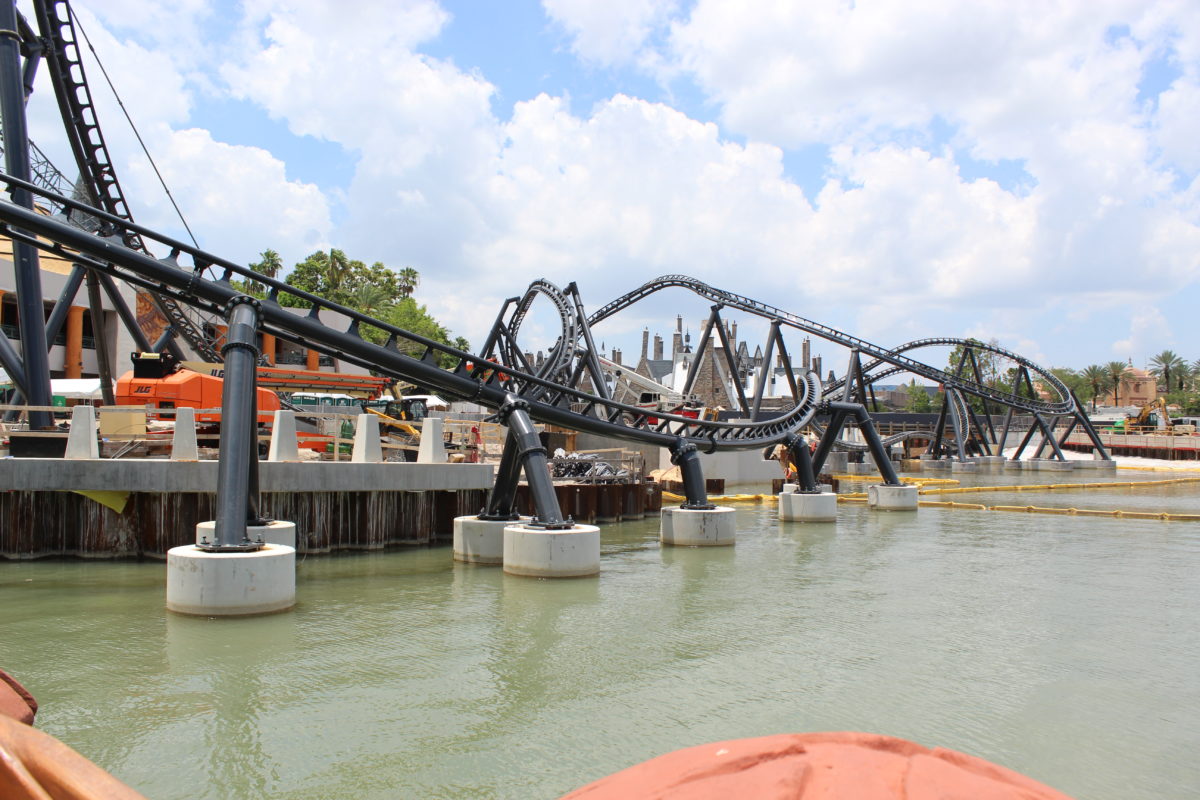 Take a look at some of the Jurassic Park coaster construction. There are a lot of changes, so be sure to check out our latest update for a closer look and more details.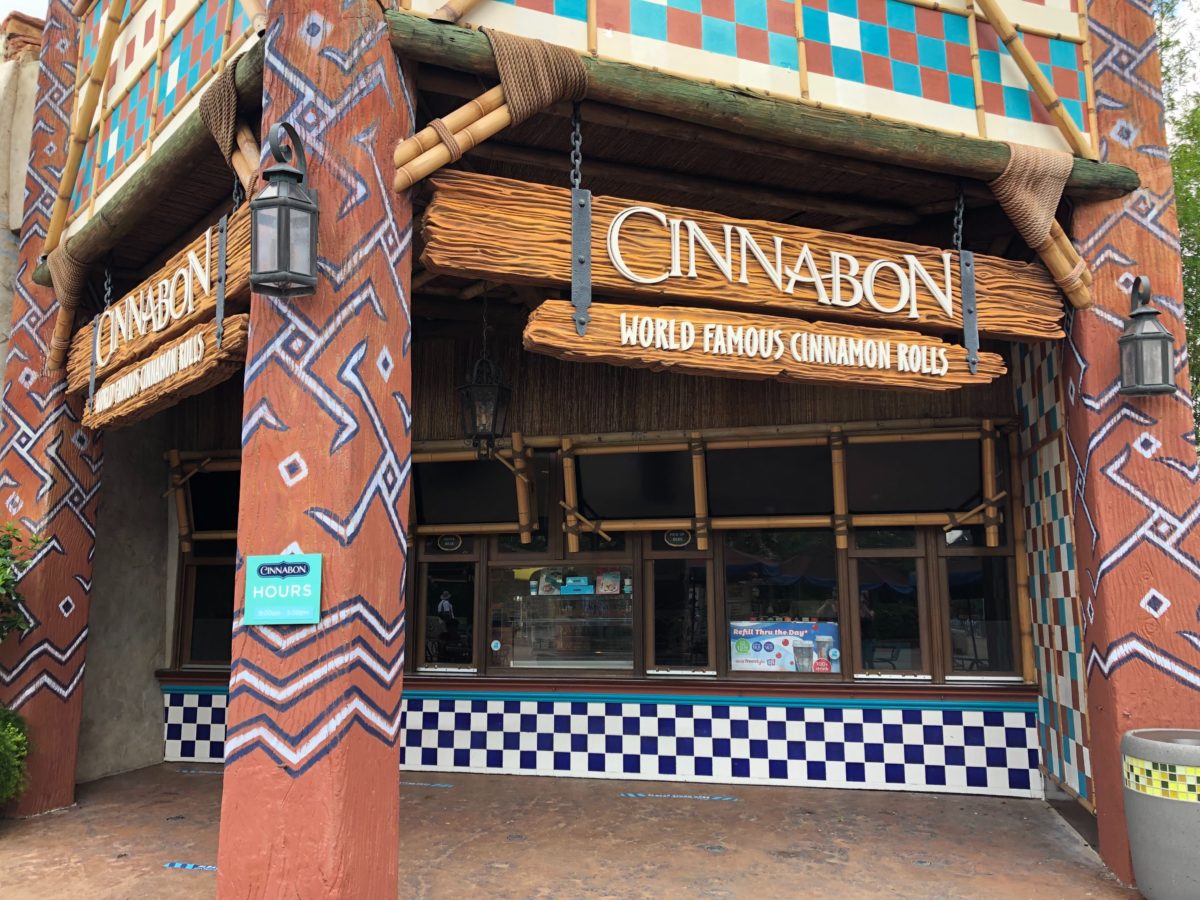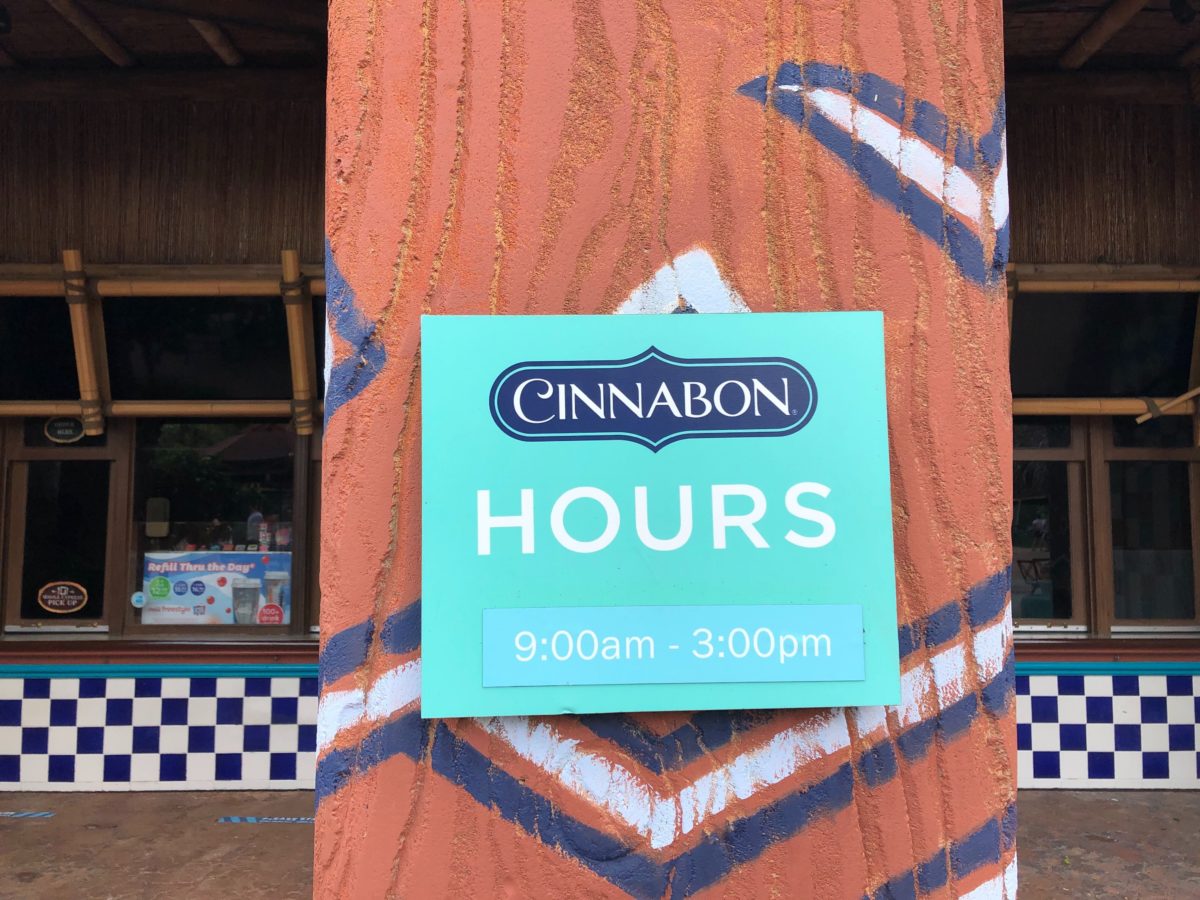 Cinnabon inside the park is open, but has shorter operating hours. You can still find Cinnabon open in CityWalk, but if you're looking to grab a cinnamon roll at Islands of Adventure, be aware that they close in the afternoon. Today, they closed up at 3 PM.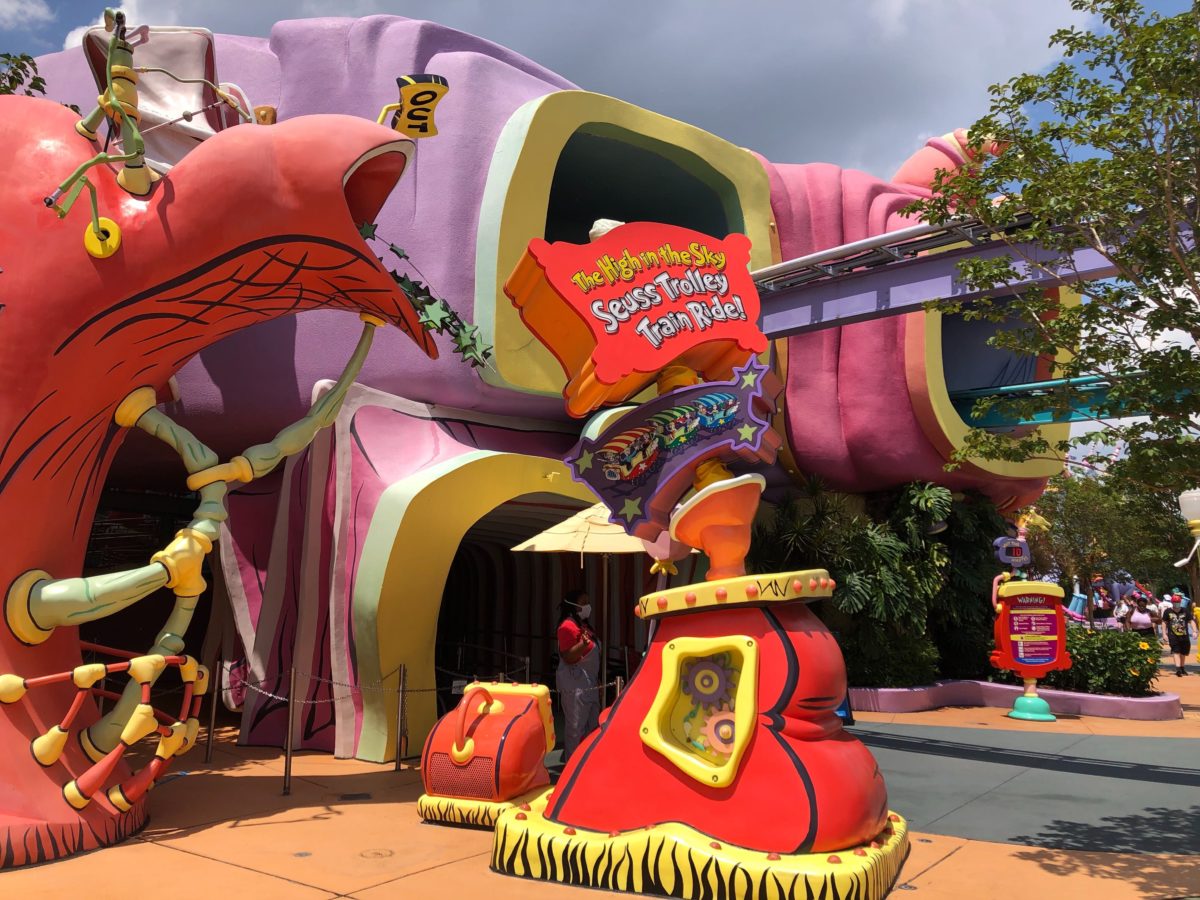 The marquee isn't spinning at the entrance of the High in the Sky Seuss Trolley Train Ride today.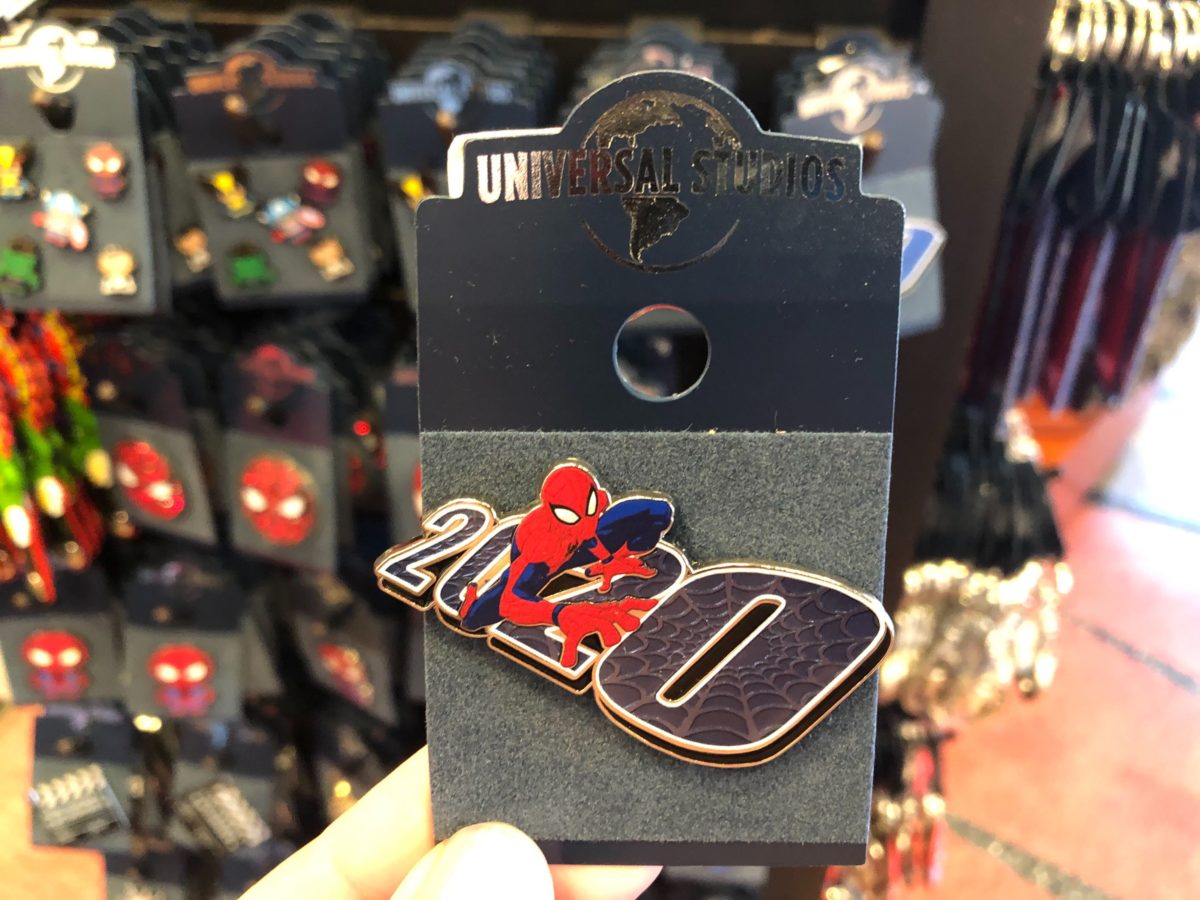 Not that anybody really wants 2020 merchandise, but Spider-Man is doing his best to make it through the year. This pin is $10 and can be found in the Spider-Man Shop at the exit of the attraction.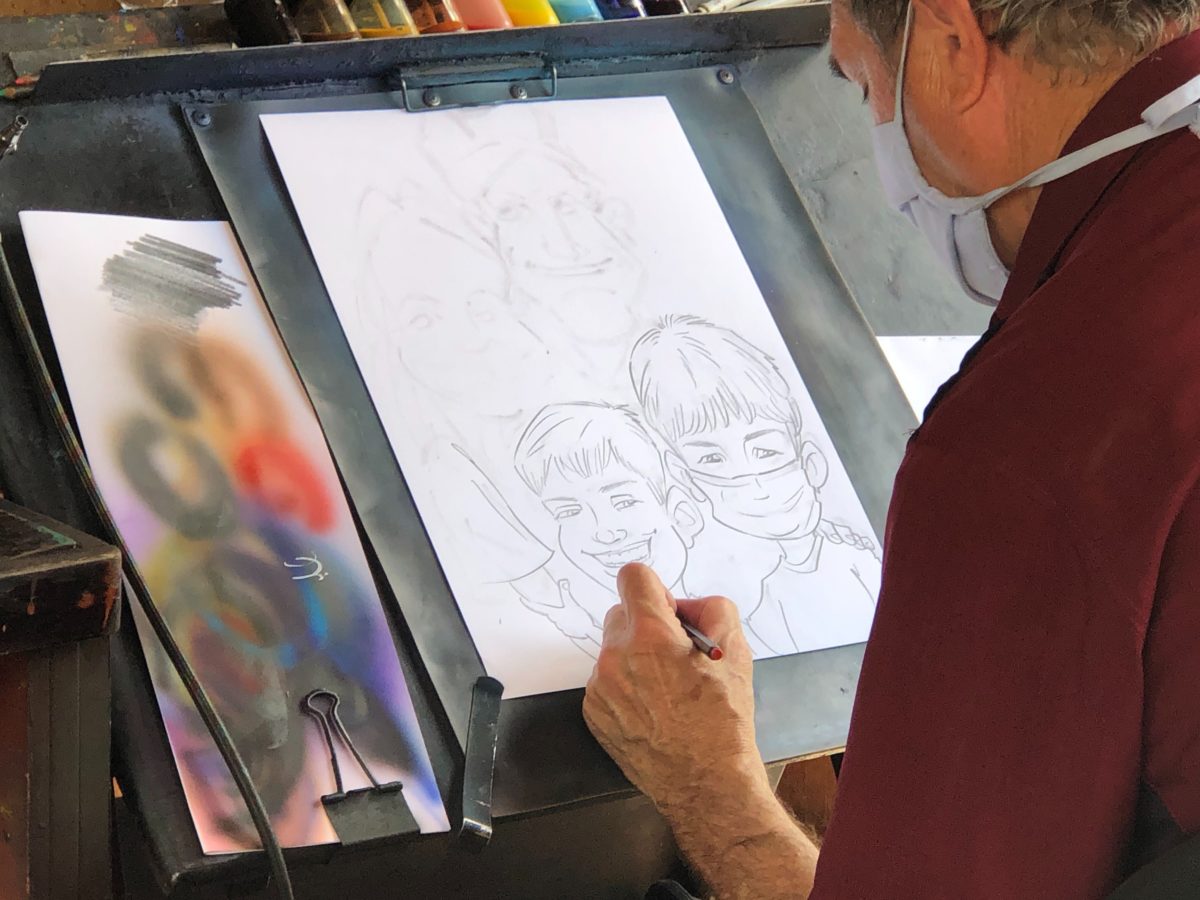 I was creeping on the caricature artists and I had to laugh at the piece he was currently working on. Loving that face mask on one of the kids!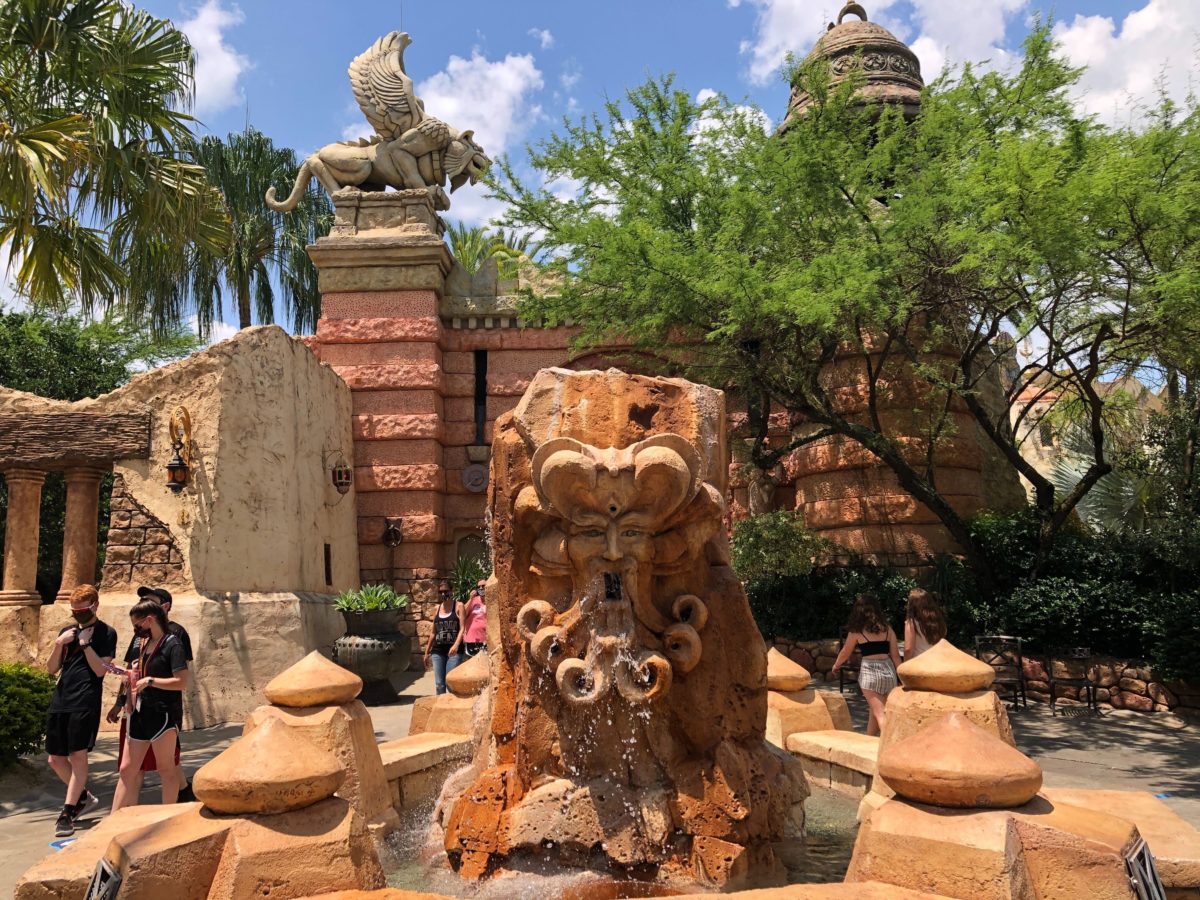 That's all for this visit to Universal Orlando. Be sure to keep following Universal Parks News Today for more updates!