We're keeping an eye out for anything and everything spooky at Universal Studios Florida. This week, Universal began constructing the exterior archway for the Halloween Horror Nights 30 Tribute Store. We saw the base stone structure yesterday, and new details have been added overnight!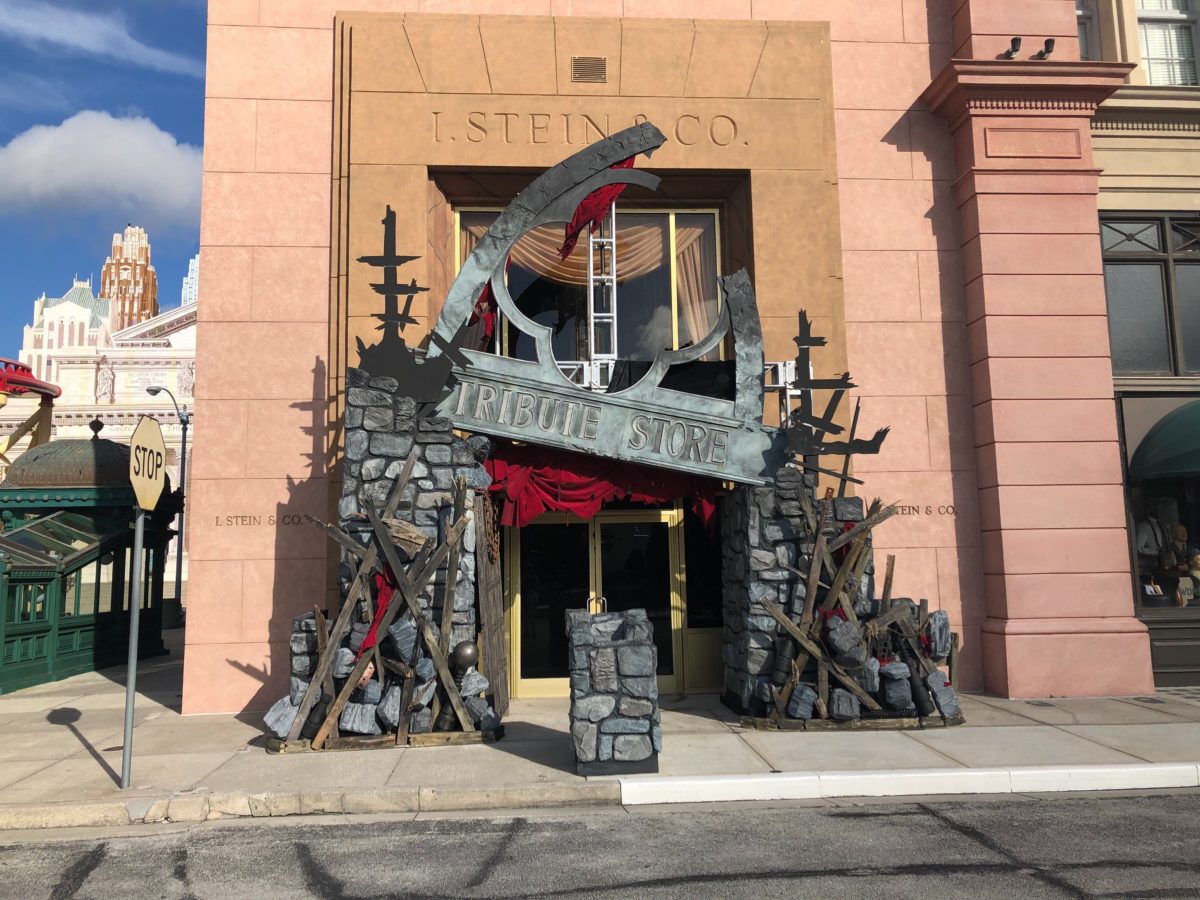 The pillar outside has now been covered with stone to match the archway. The overall structure has a dilapidated graveyard-feel to it, almost vaguely reminiscent of a set from Beetlejuice. Just yesterday, we saw management assessing the storefront to determine just where to add these accents: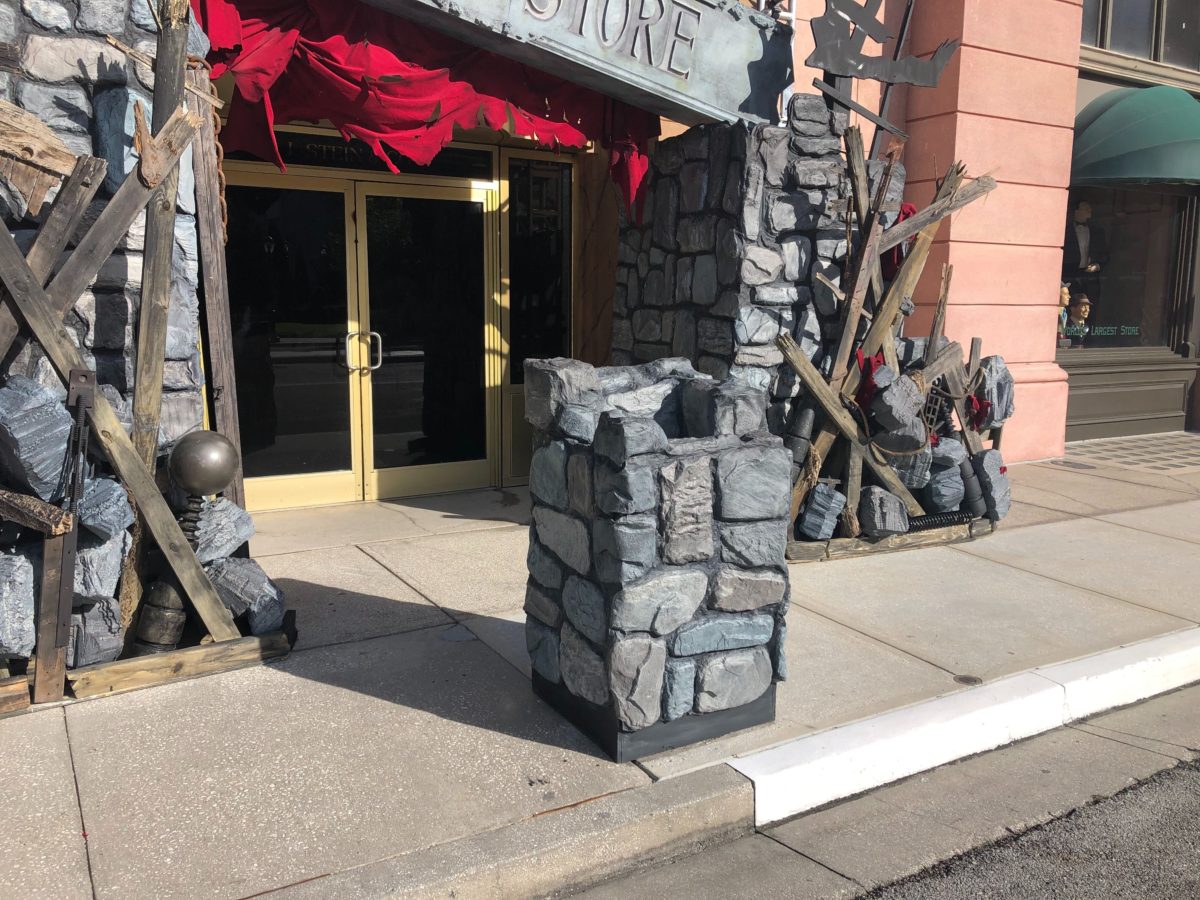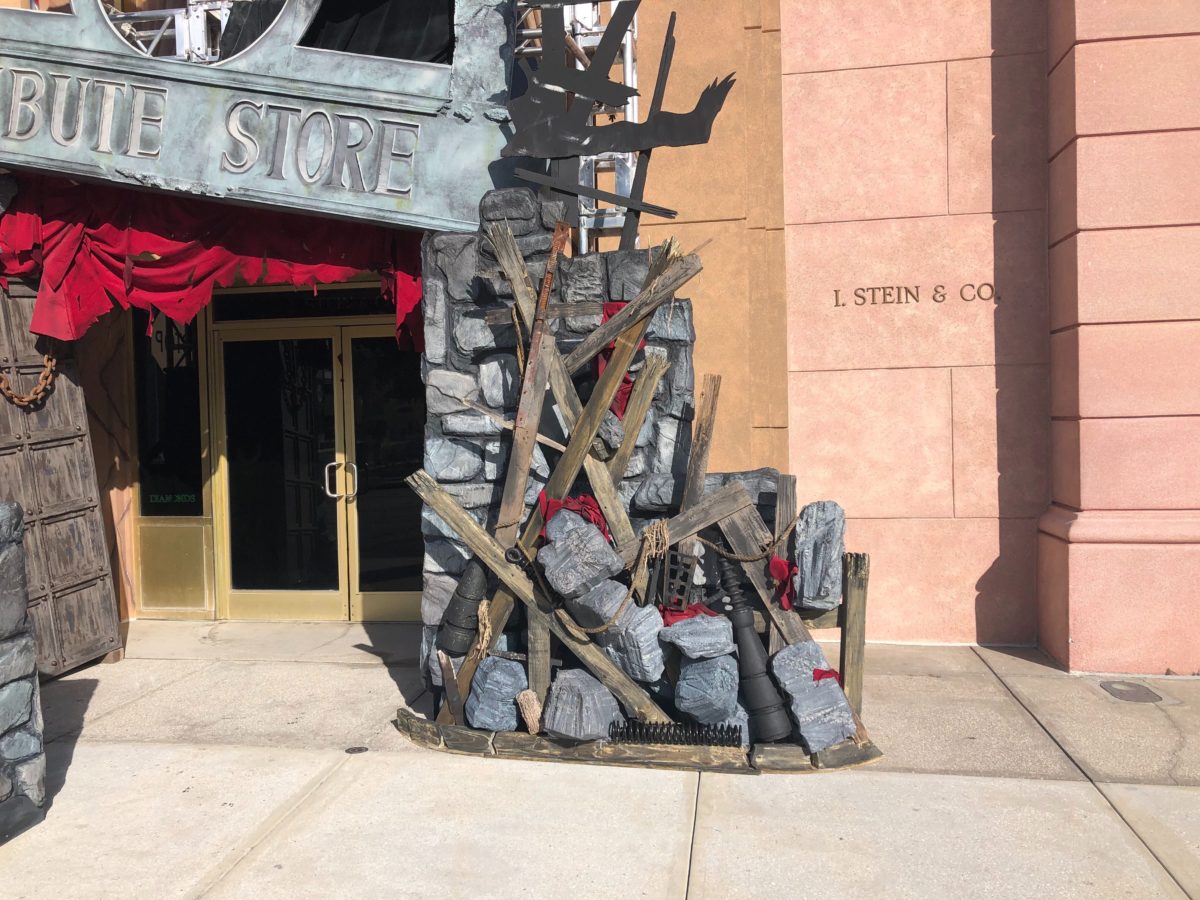 Splintered wood has been added to the archway, making it seem more like it's collapsing. Pieces of torn red fabric are stuck among the stones and wood.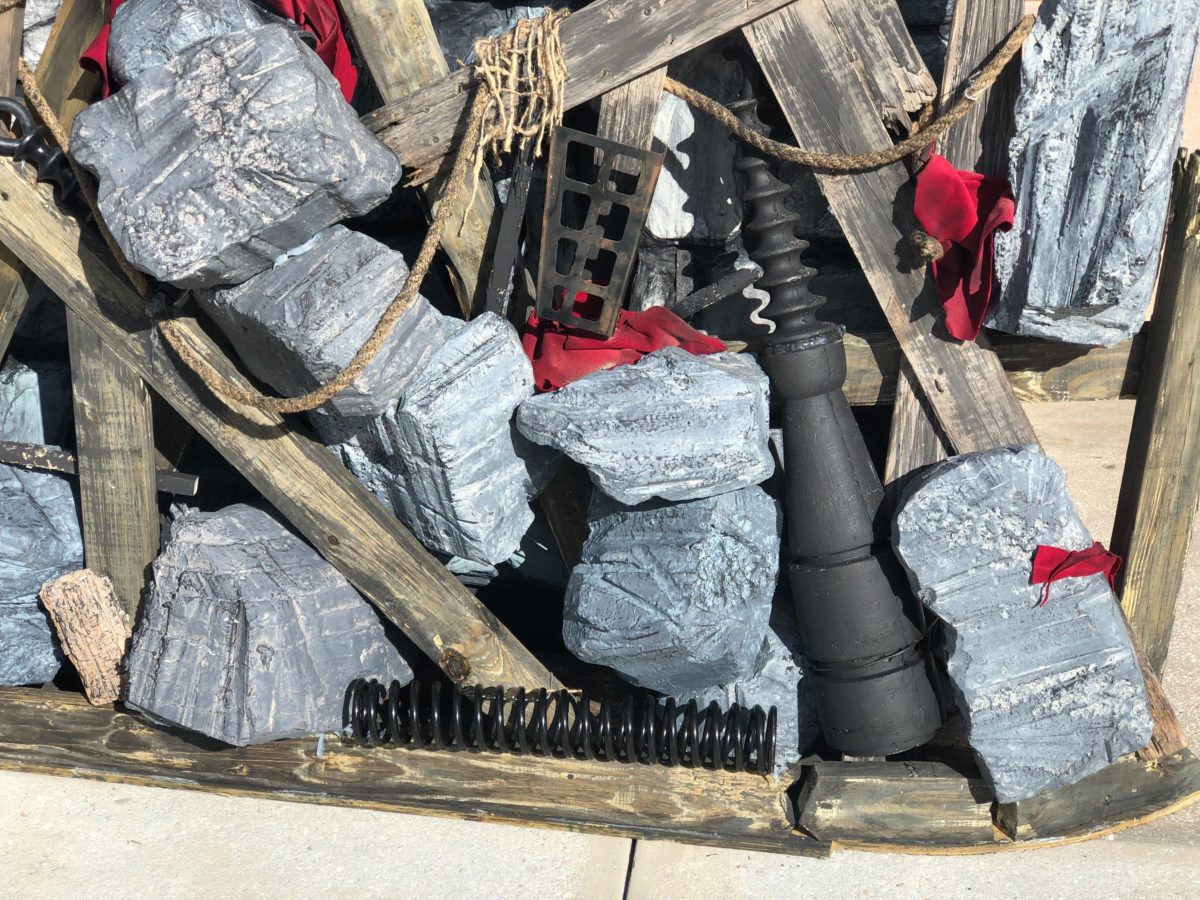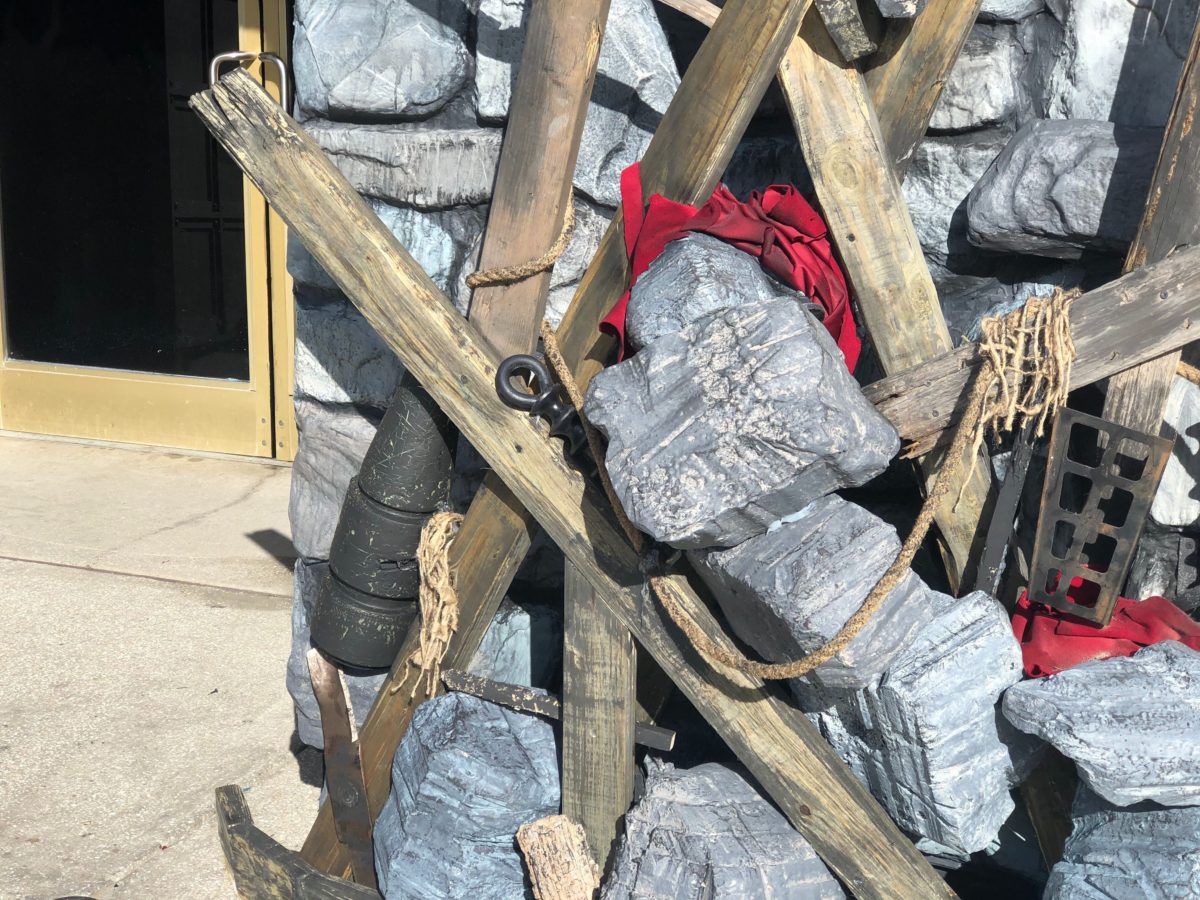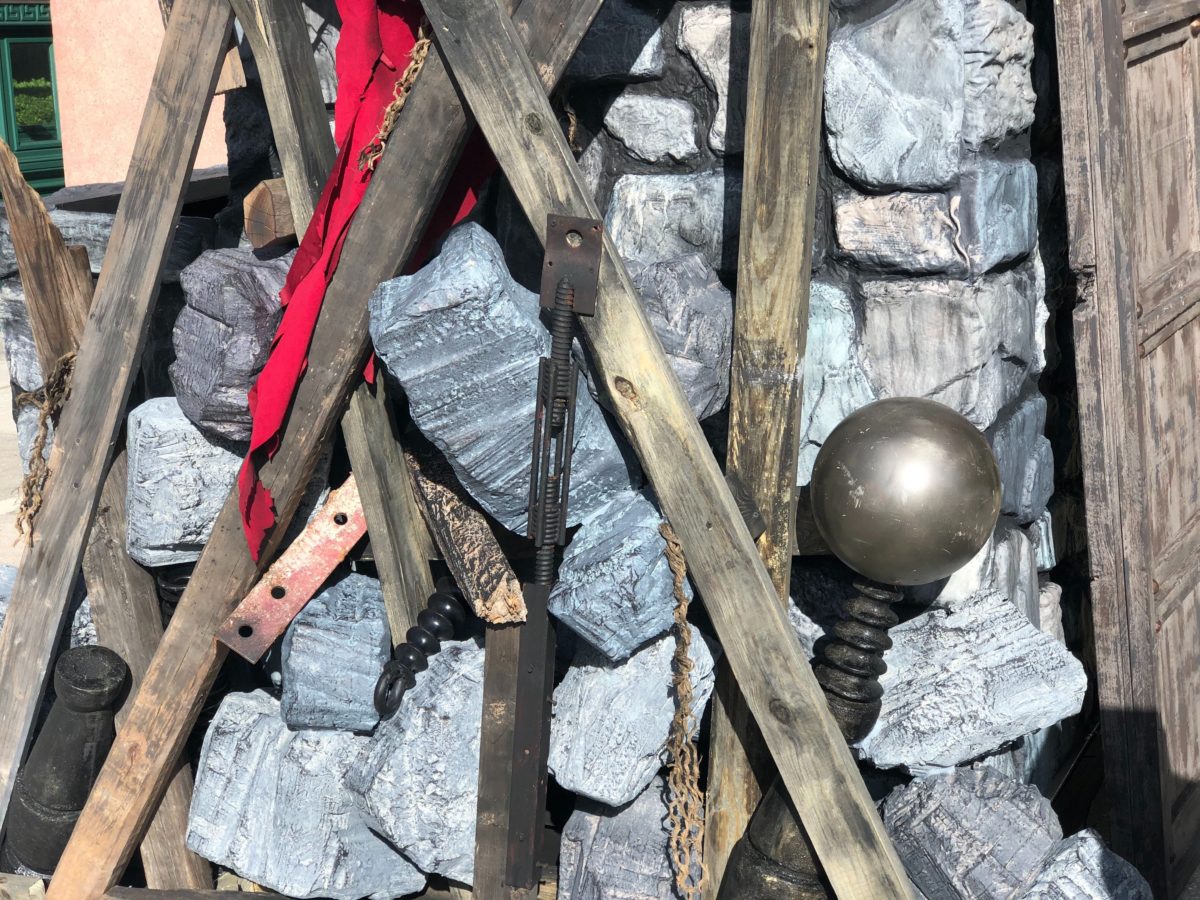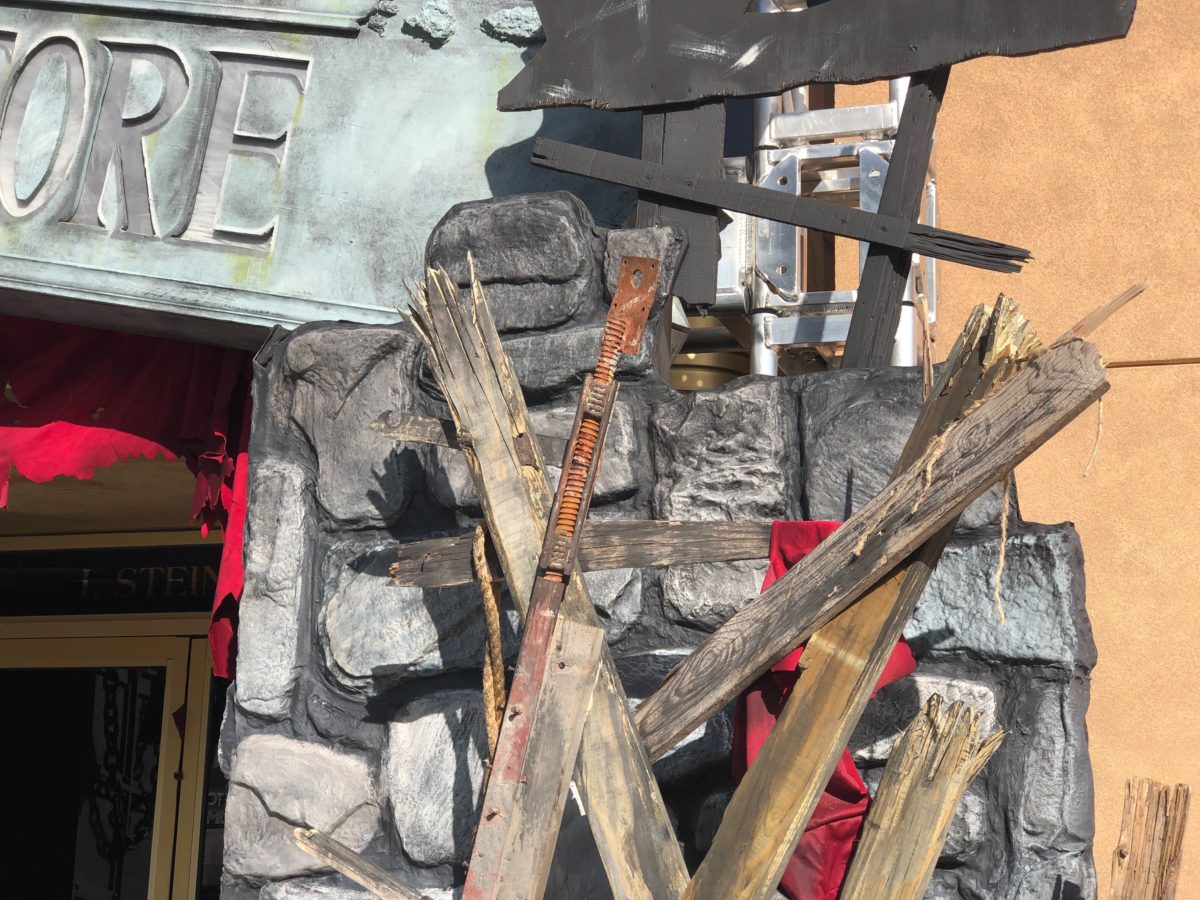 There's also exposed rebar, rope, and pieces of iron.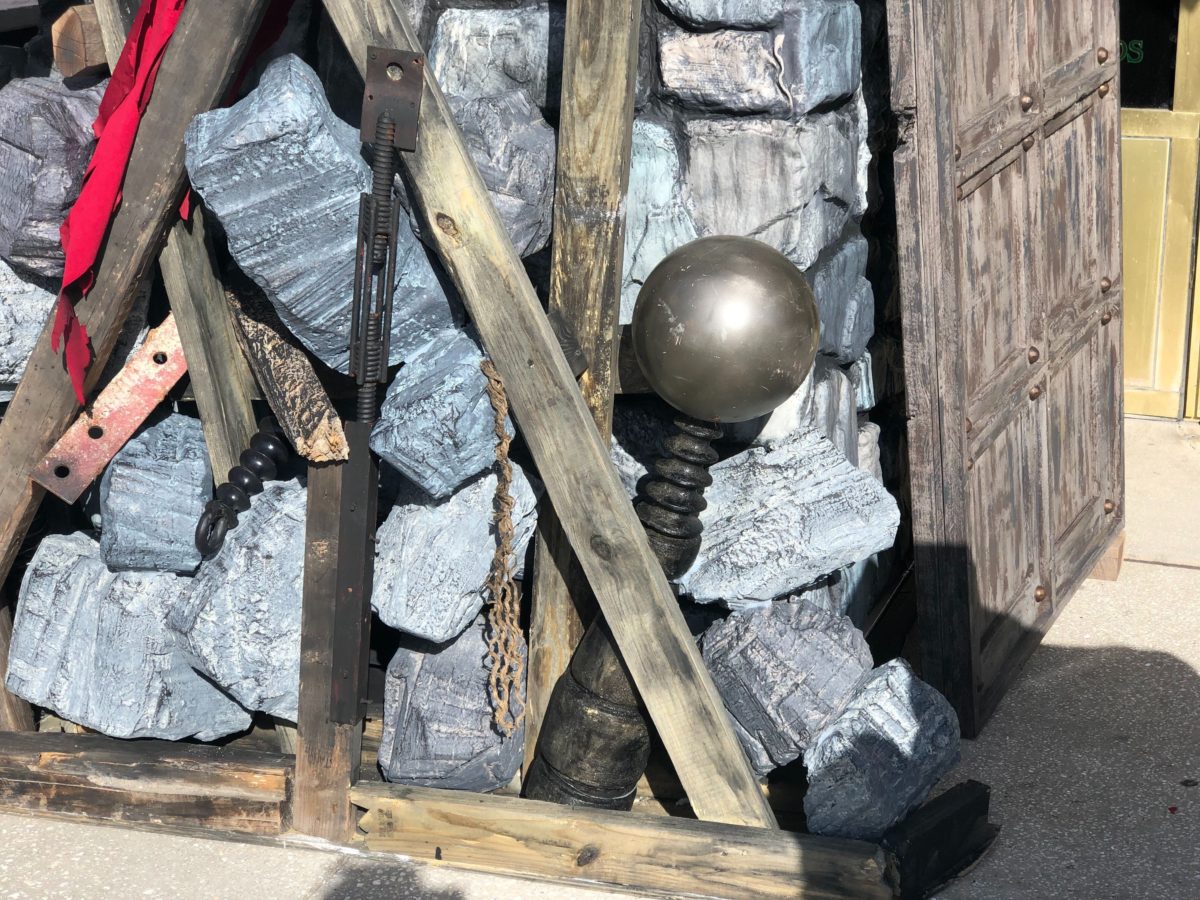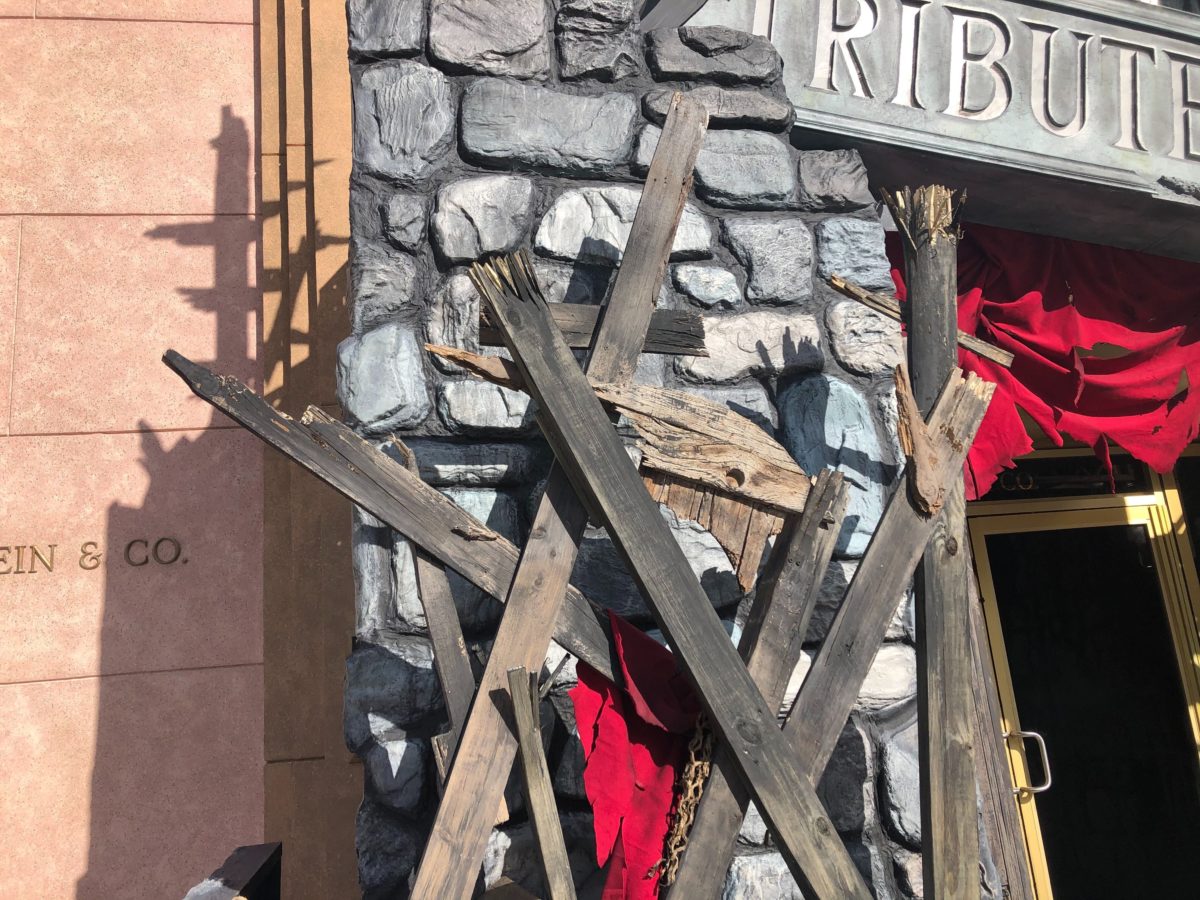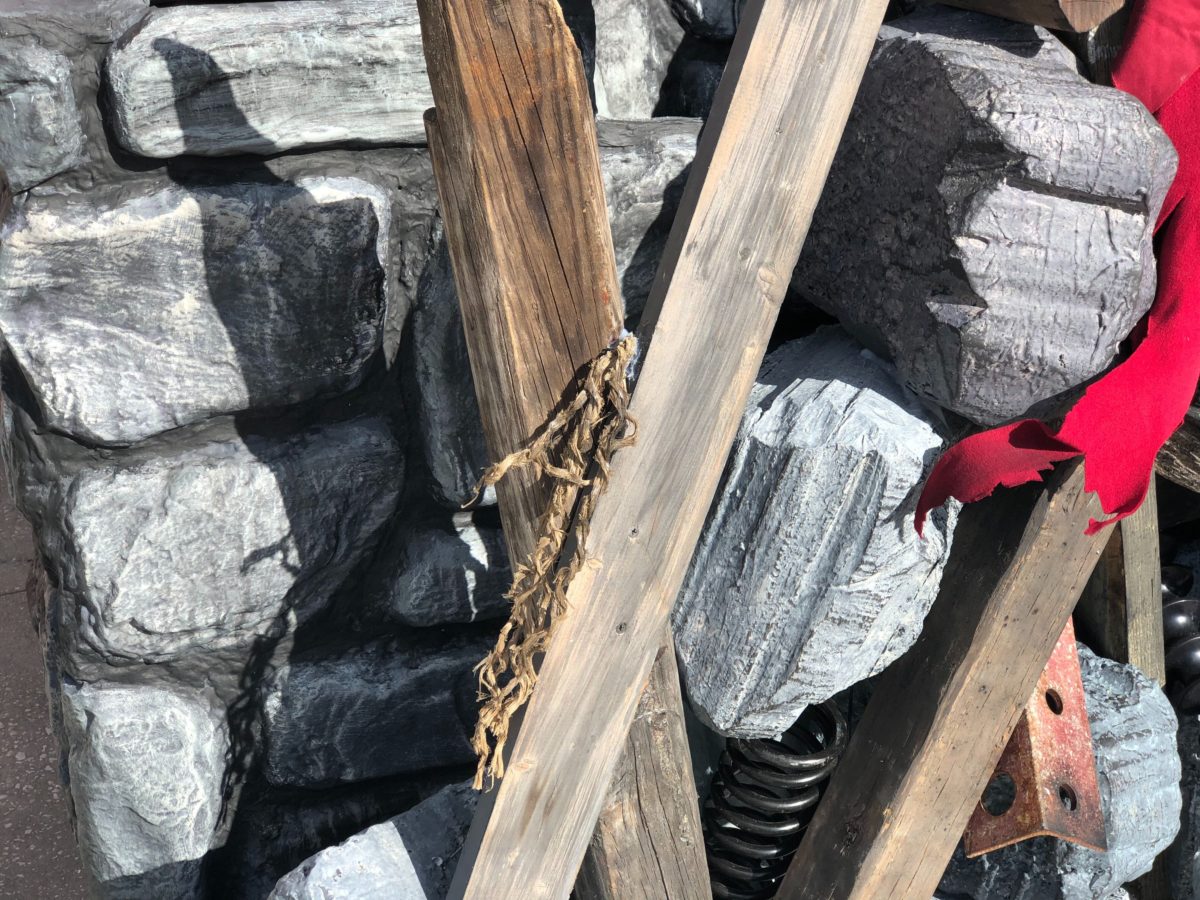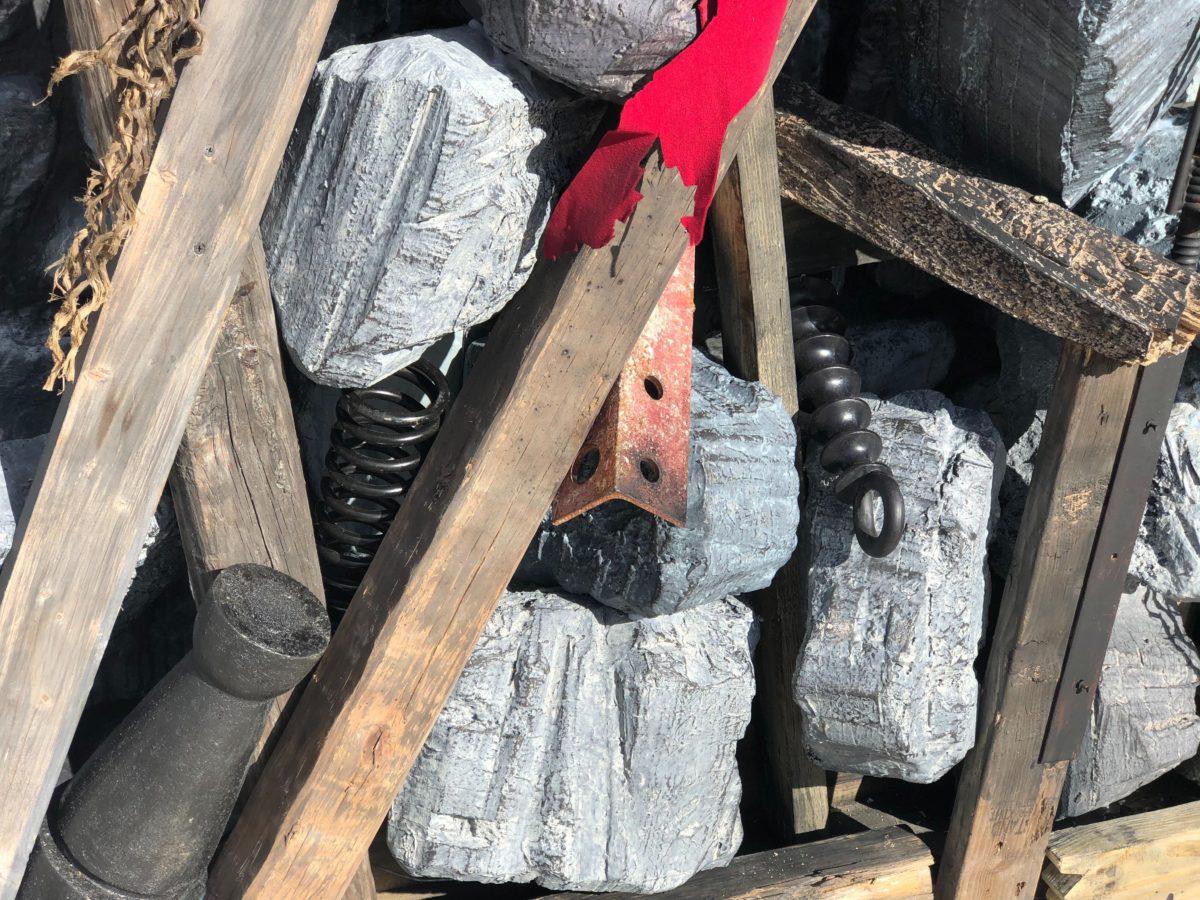 Still no houses or scare zones have been announced for Halloween Horror Nights 30, so this archway is our first look into the event's theming. As we said yesterday, it reminds us of the Beetlejuice Graveyard Revue. Beetlejuice is rumored to be a haunted house or scare zone this year.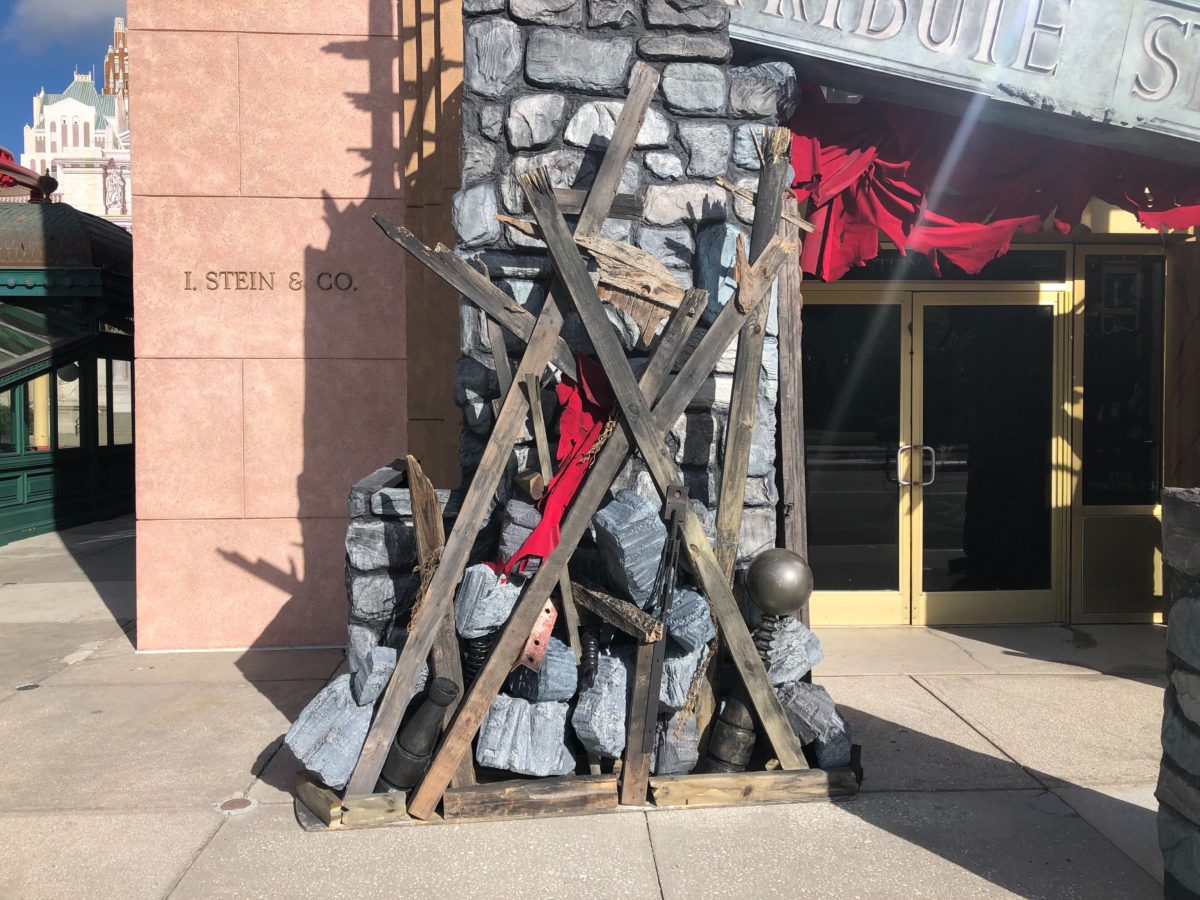 Some of the steel structure is still visible on the sides, so more elements might be added later.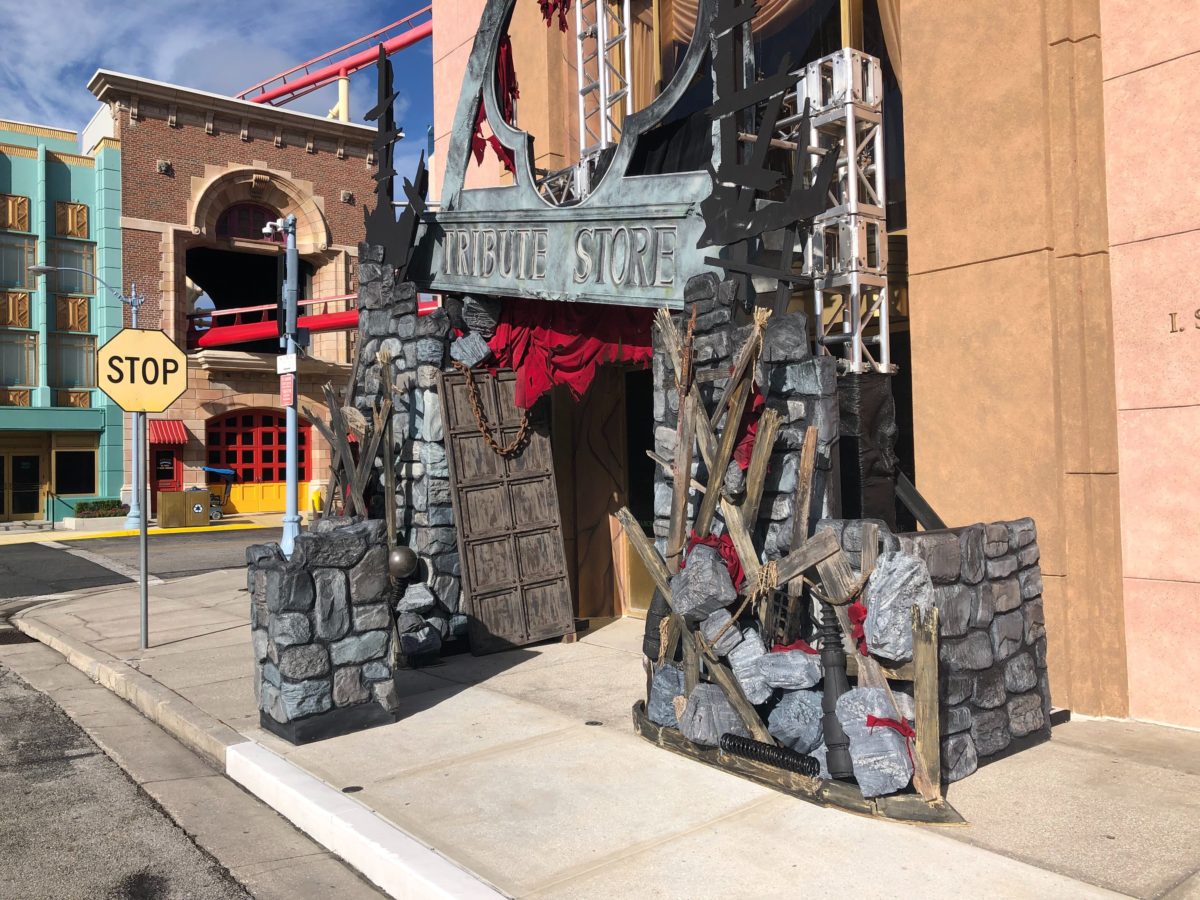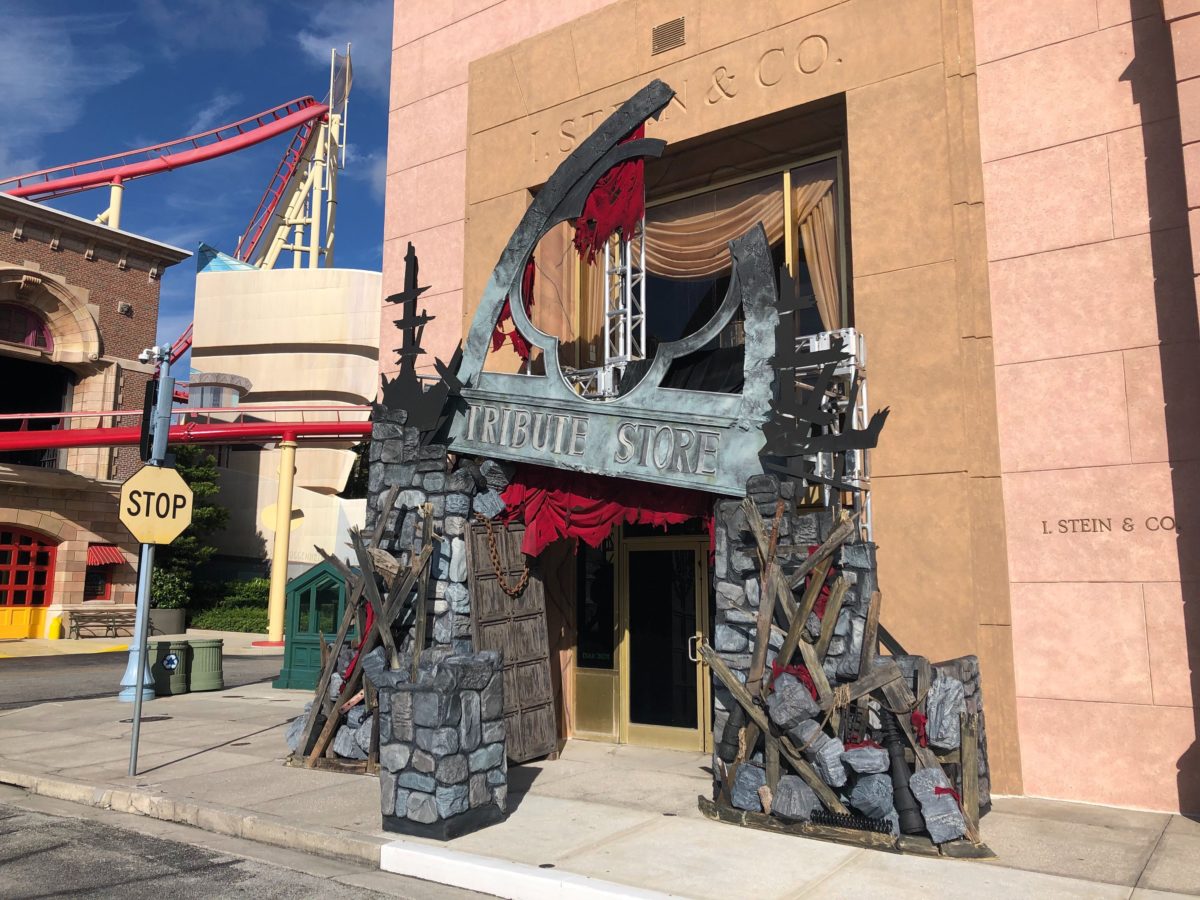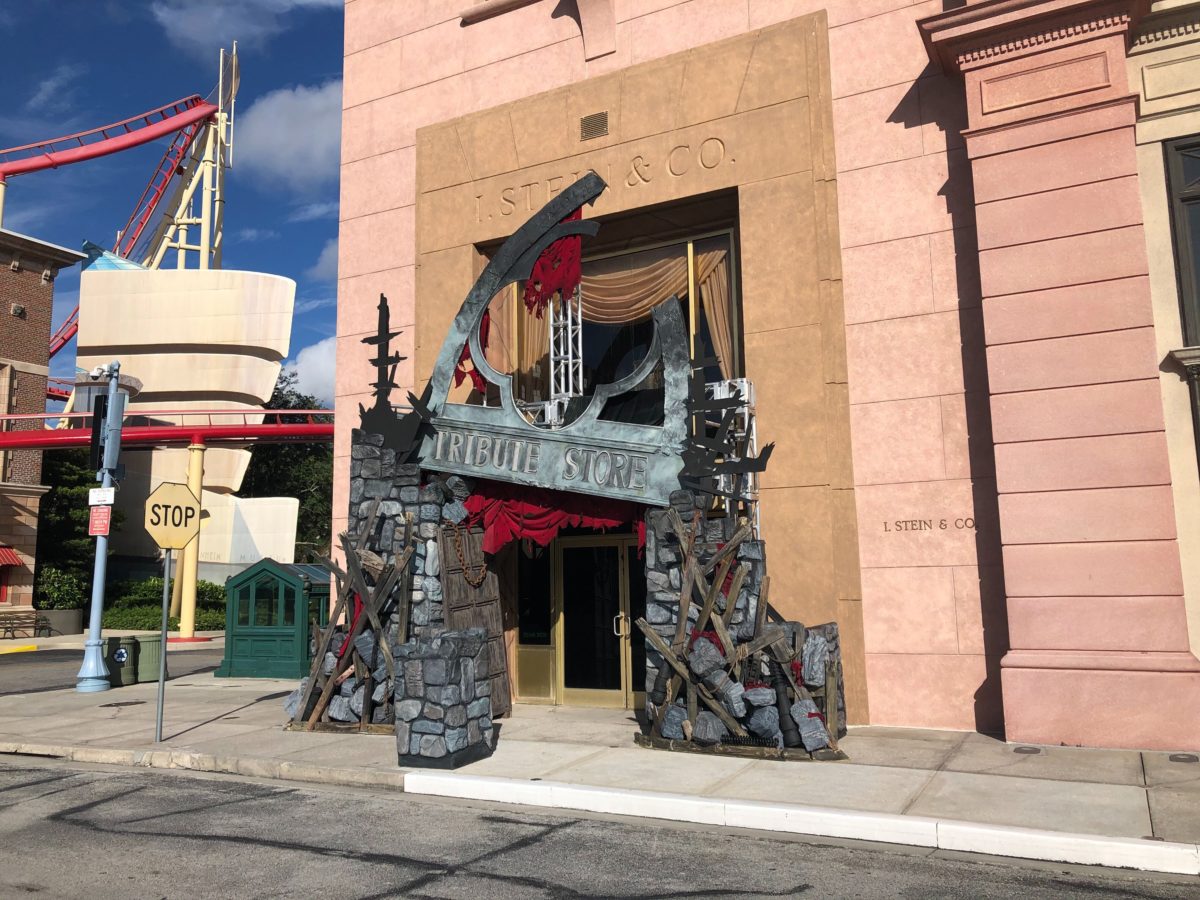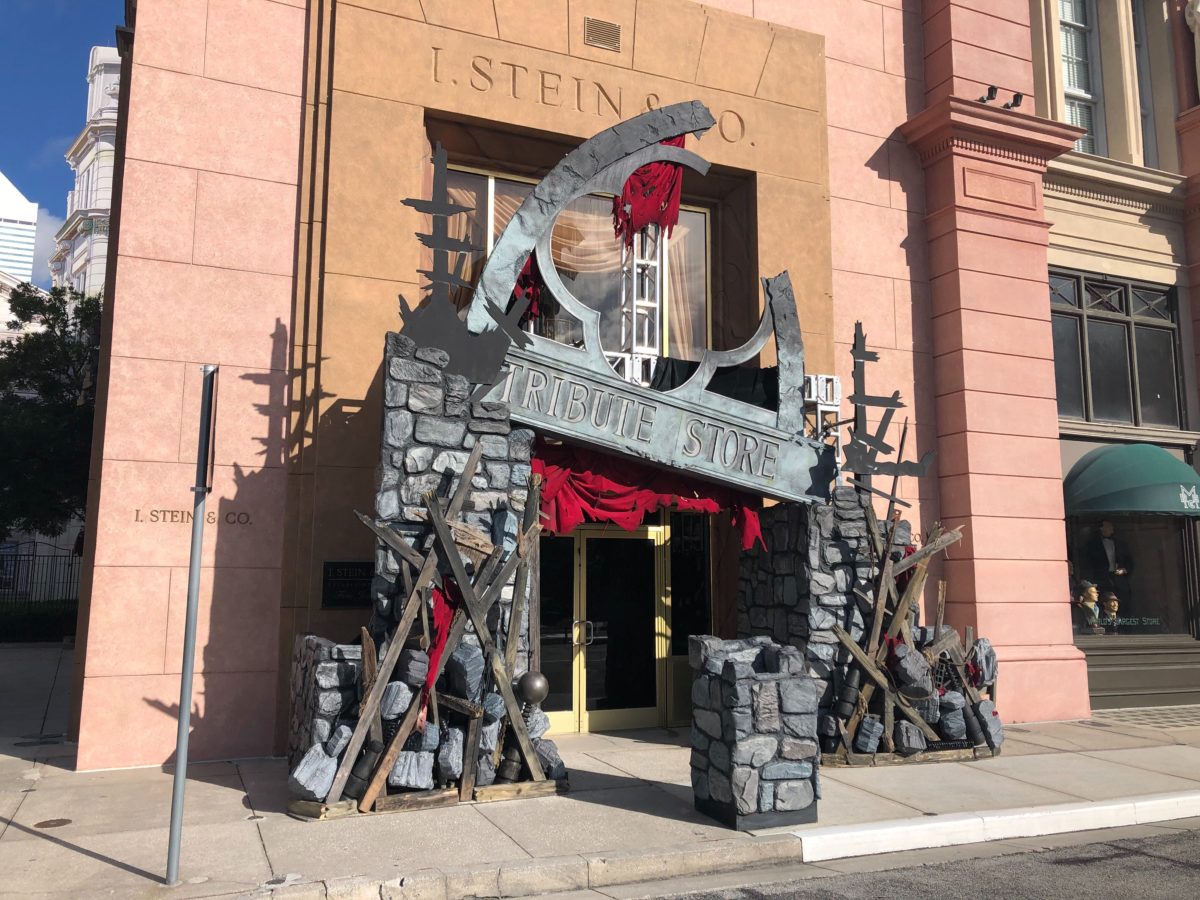 With the release of the "30 Years 30 Fears" merchandise collection from Universal Orlando Resort, hopefully we'll get more Horror Nights news soon.
Below, be sure to check out our YouTube video detailing the Halloween Horror Nights 30 preparations that are creeping up around the park:
Be sure to stay tuned as we continue covering future Halloween Horror Nights updates from Universal Studios Florida.