"My Palais awakens with the late afternoon…"
Bonjour from EPCOT's France Pavilion, where the Palais du Cinema has reopened, which means guests can once again sing along to the story of Beauty and the Beast and witness the beauty of France.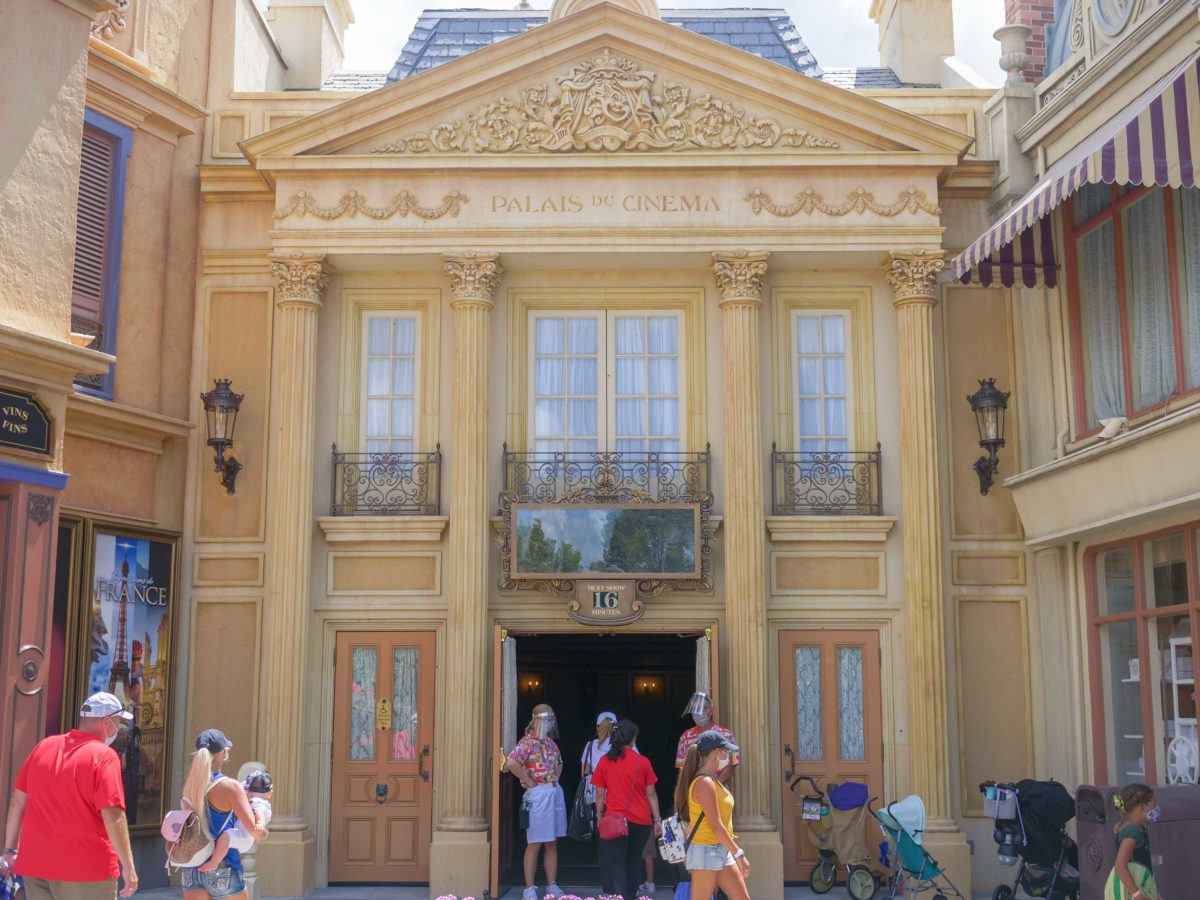 The heavy glare on the signage above the entrance makes it hard to tell if it's on or off.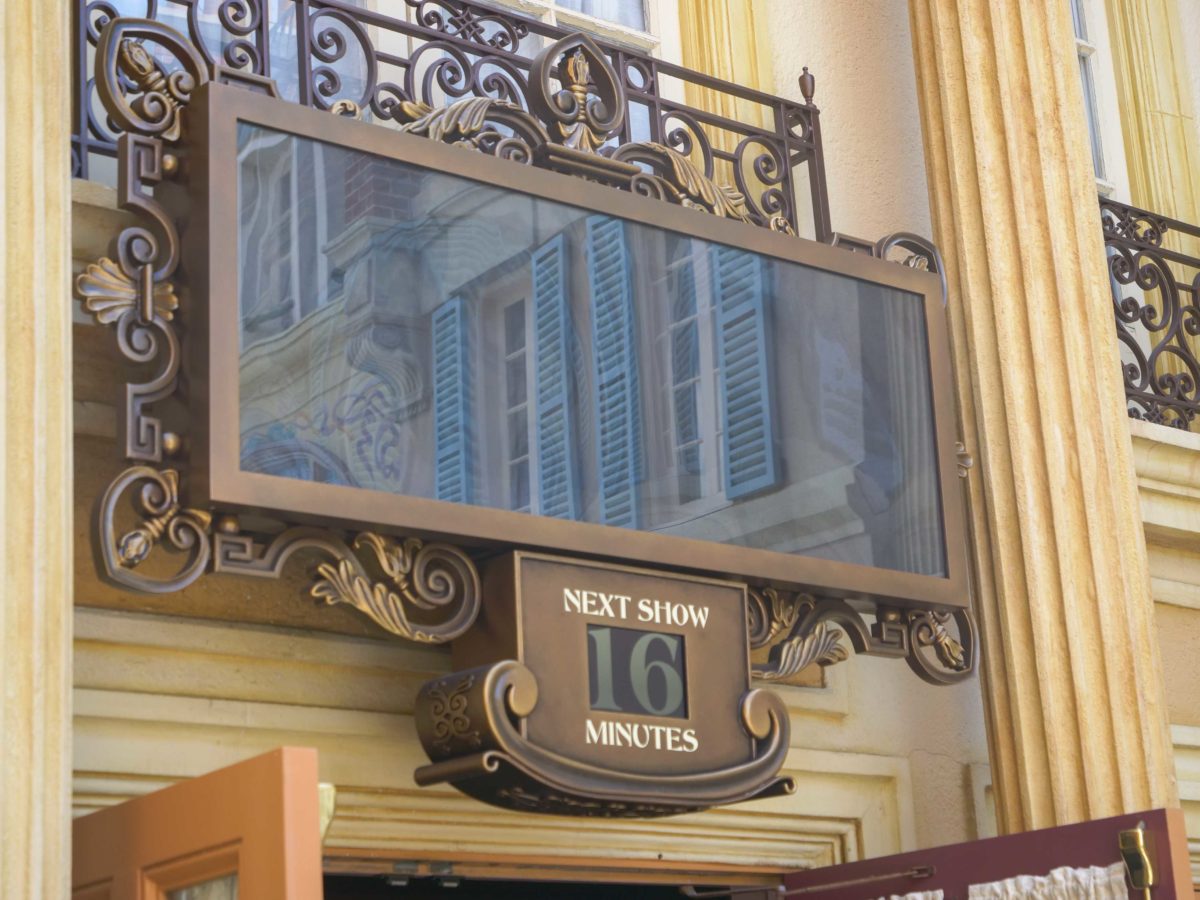 Inside, grouping markers show parties where to stand and stay socially distanced before they enter the theater. Cast Members monitor how many parties enter to keep track of how many social distancing "dots" are still available. Once all spots are taken up, no more guests are let in until the next showing.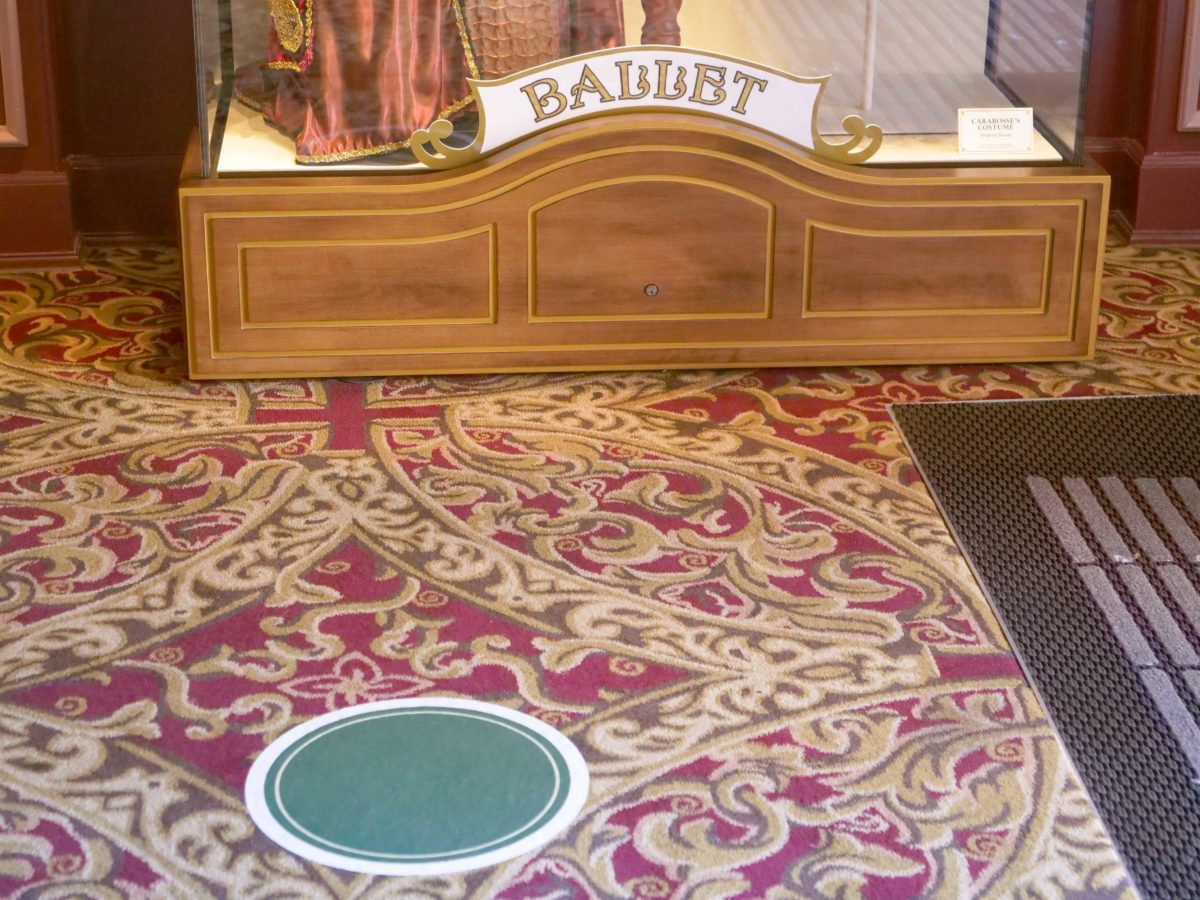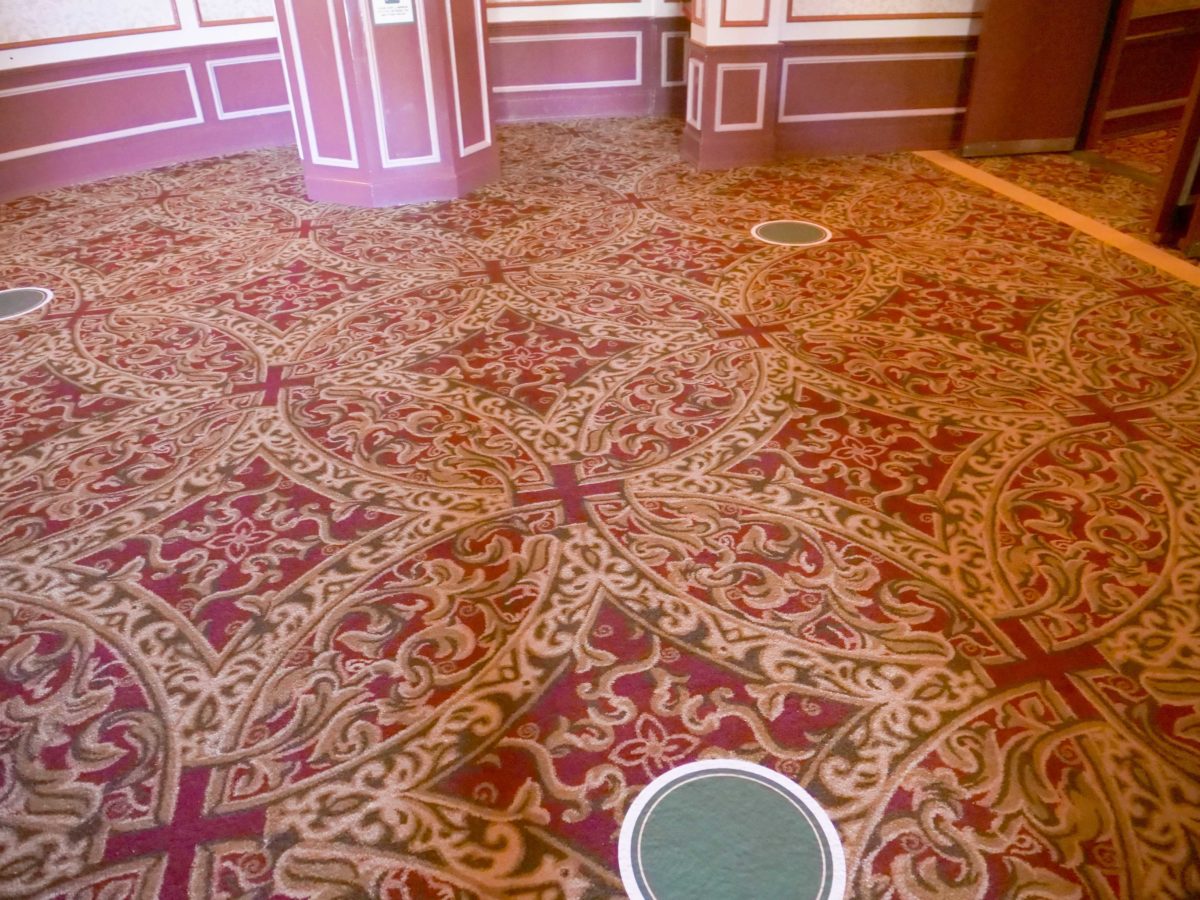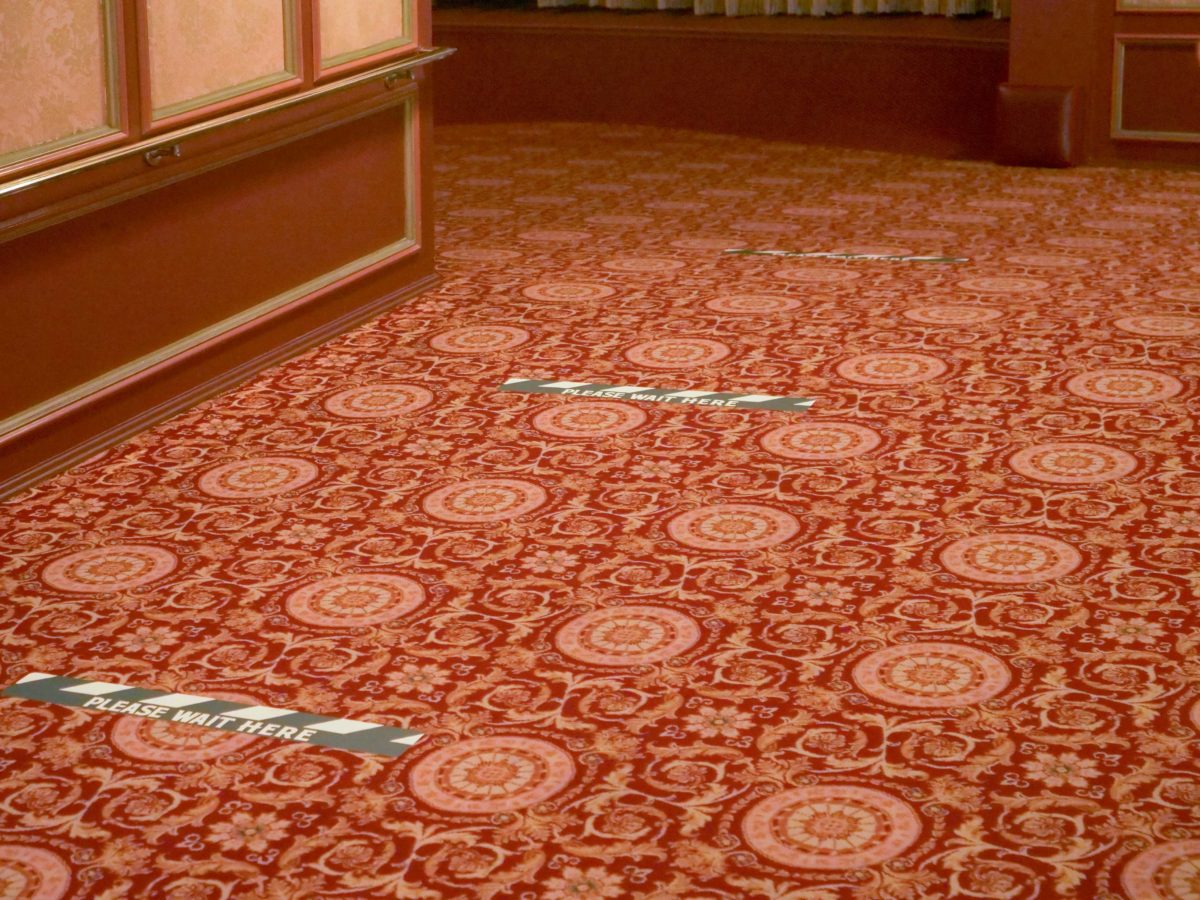 As guests approach the theater entrance, social distancing markers have been placed on the floor.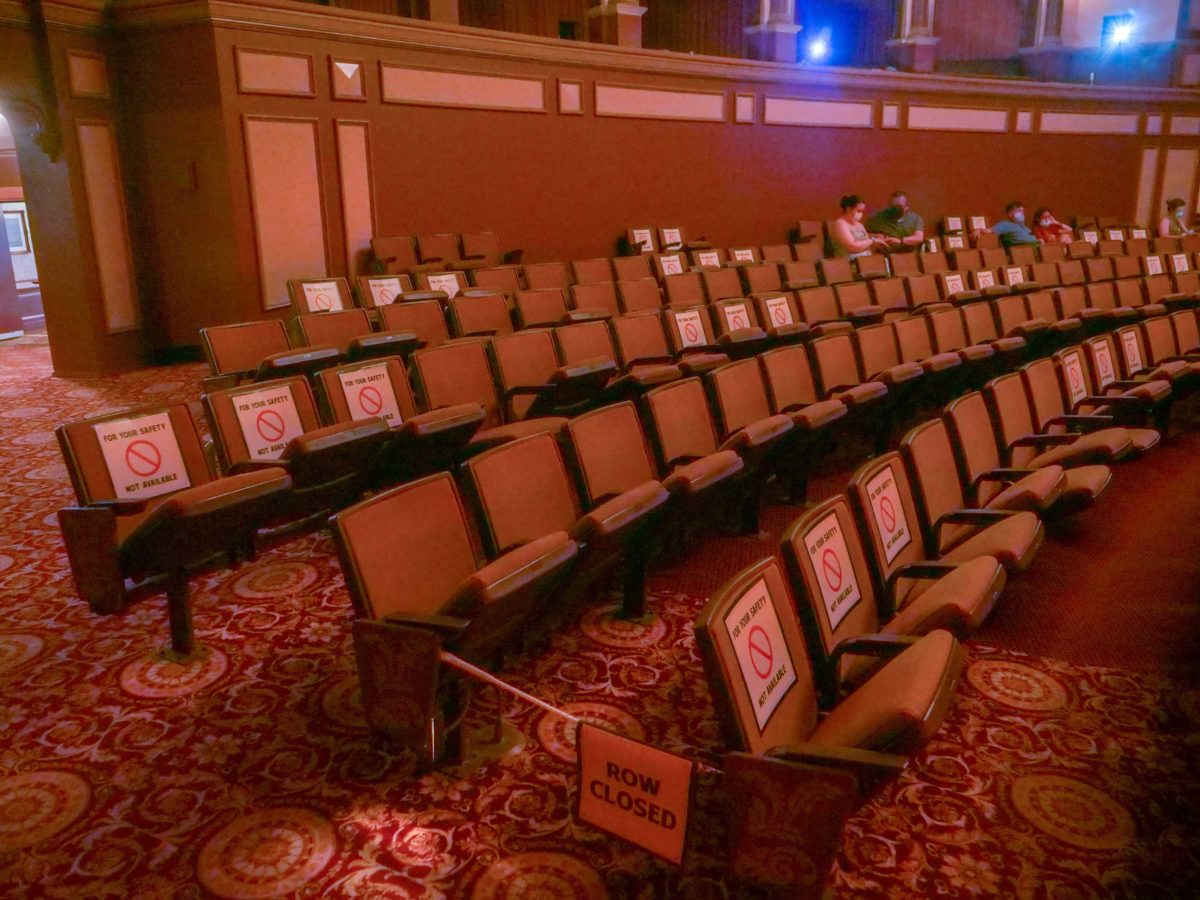 If you've been following our reports on changes made to attractions in light of the COVID-19 pandemic, you'll see that this theater is the same old story as the others. Or, you might say, a tale as old as time. Whole rows have been roped off, while other seats have been made unavailable in usable rows. Four every four seats used, three seats have been marked off.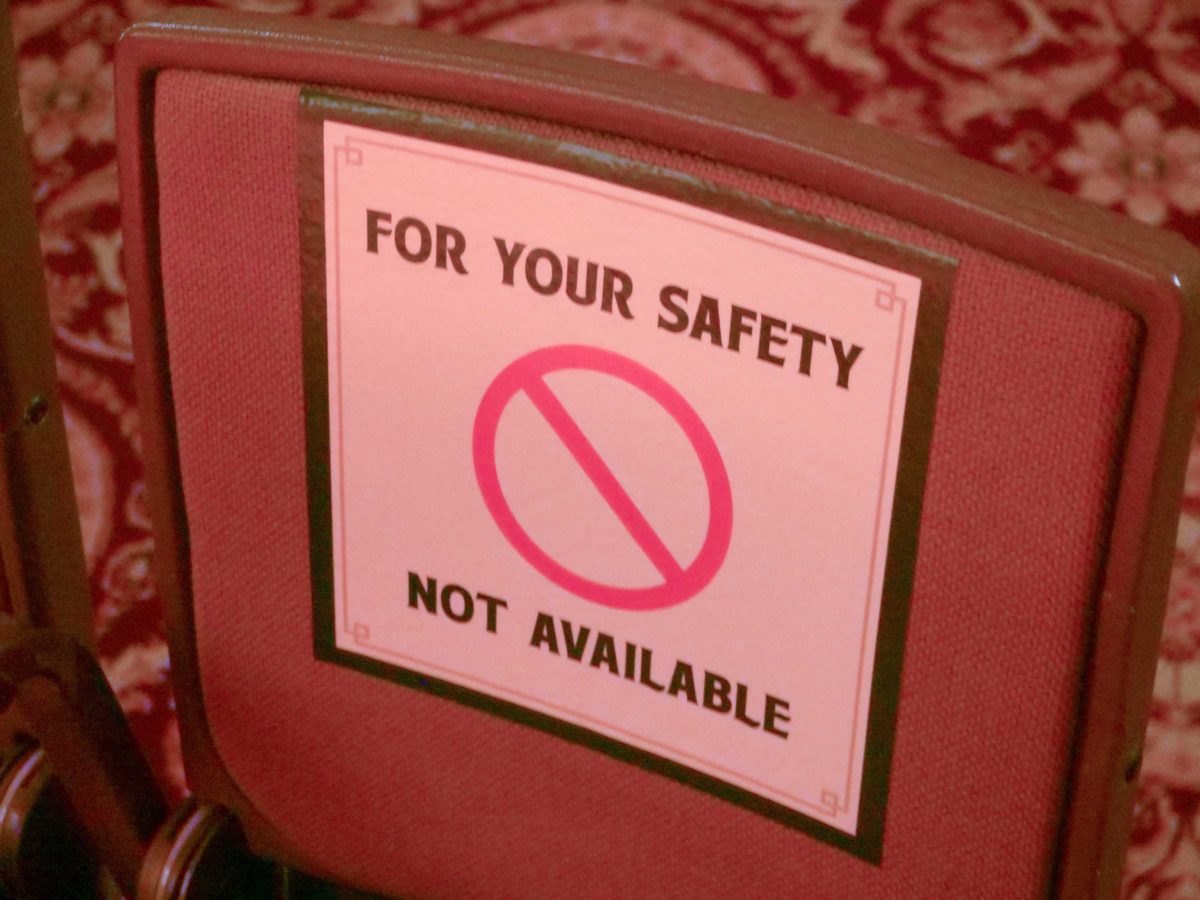 Soon, the curtain rolls back, and we'll be on our way to a world of magic, either in animation, or in real life (at least as it was in 1982).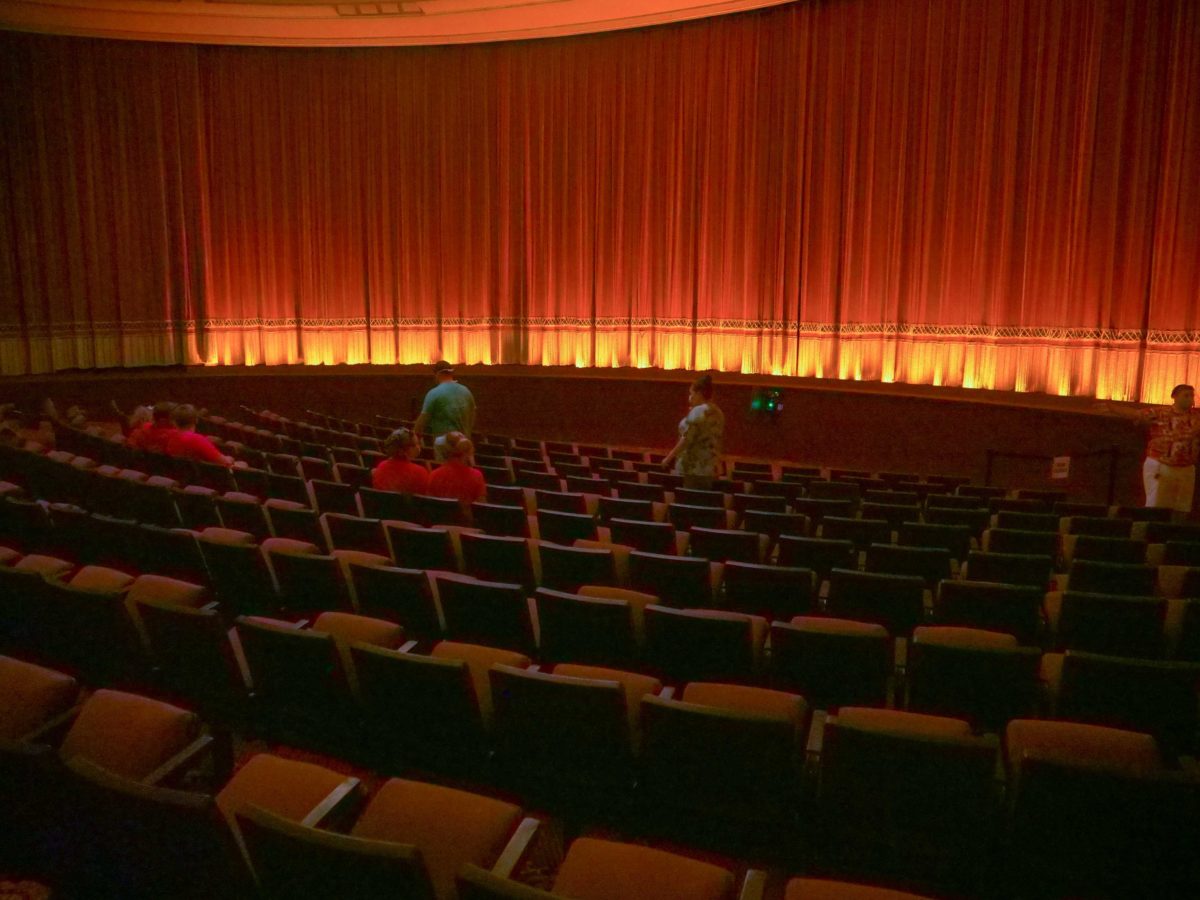 Guests can enjoy the Beauty and the Beast Sing-Along from 11 AM to 7:30 PM, and Impressions de France from 7:30 PM to 9 PM. Au revoir for now!