It may not be the Mouse Gear we all knew and loved, but the building formerly known as Innoventions East has reopened their temporary Mouse Gear doors. Take a tour around the shop with us to see all of the new social distancing measures.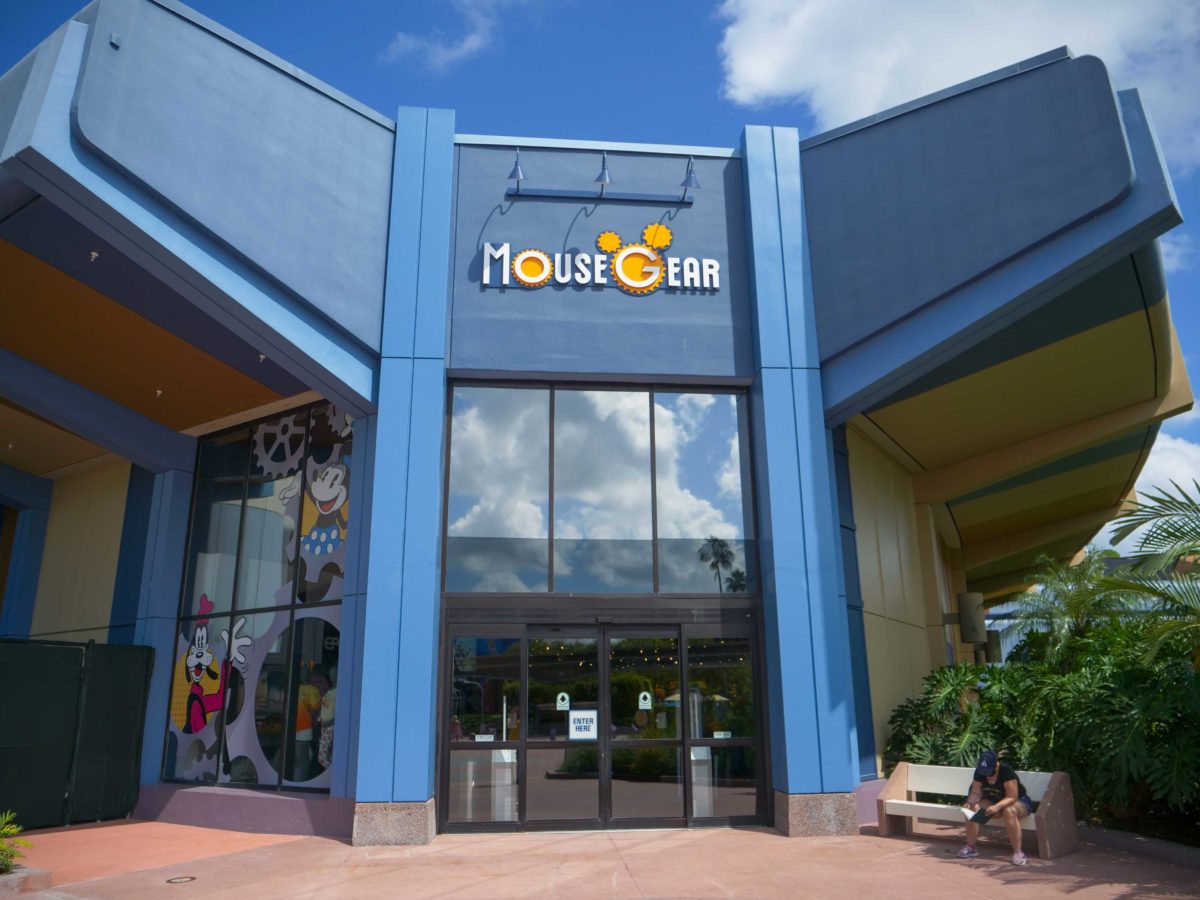 The main door beneath the MouseGear sign is now an entrance only.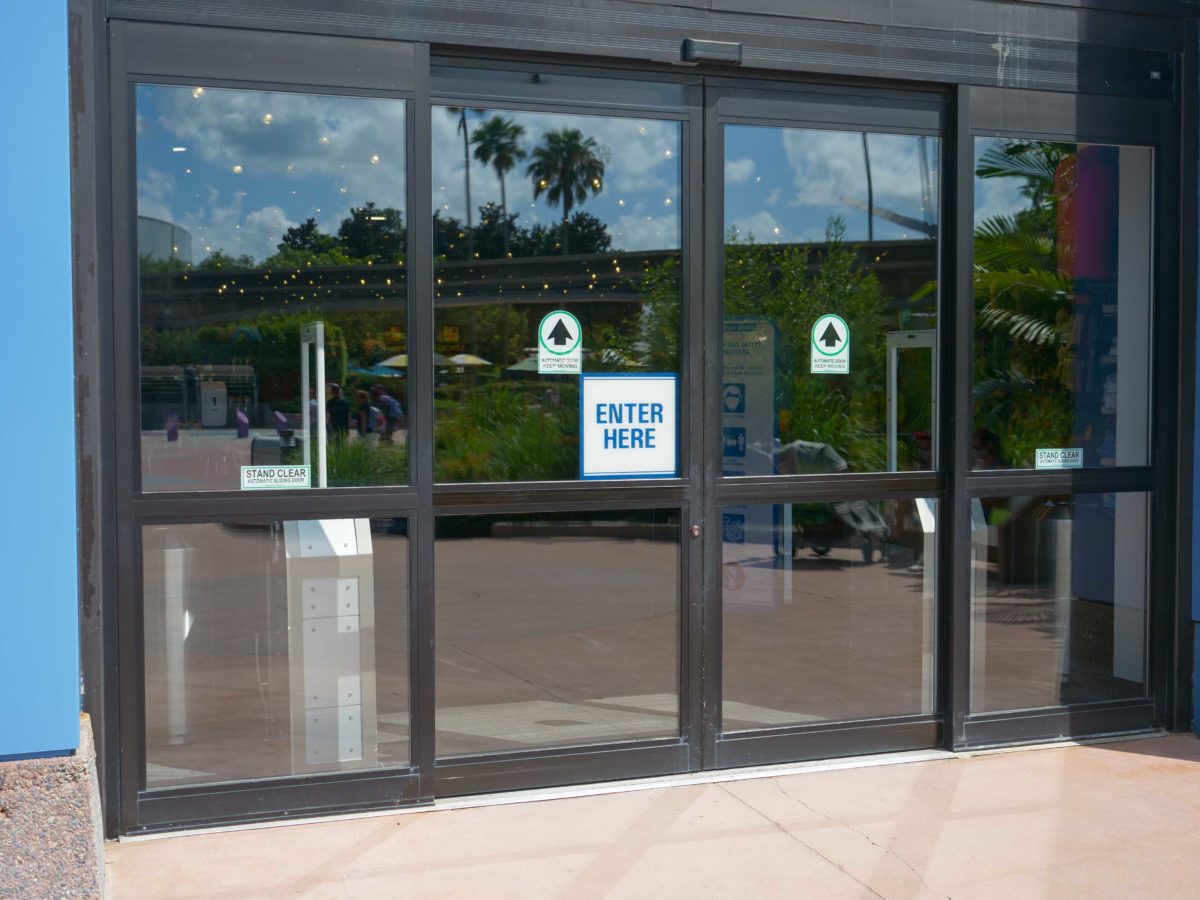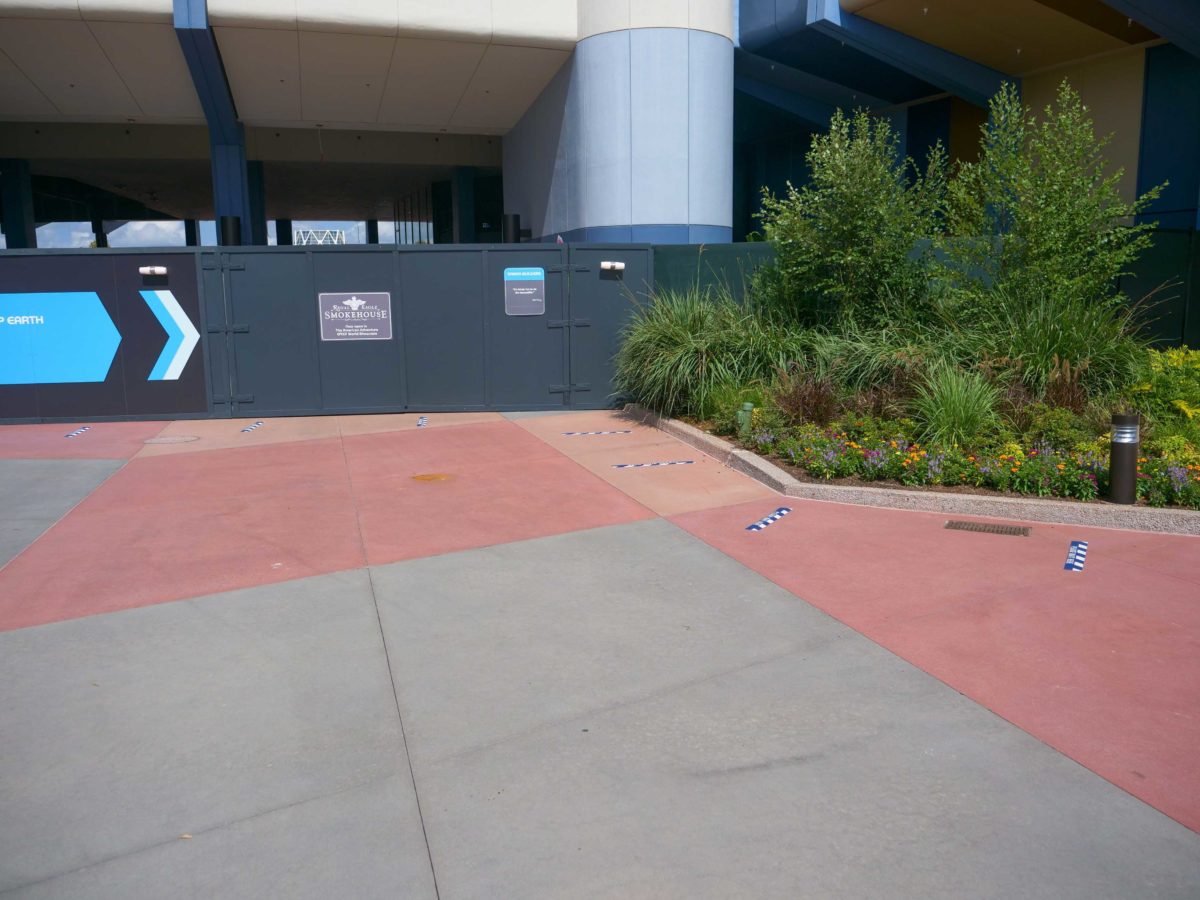 Social distancing markers are on the ground outside in case a queue needs to form.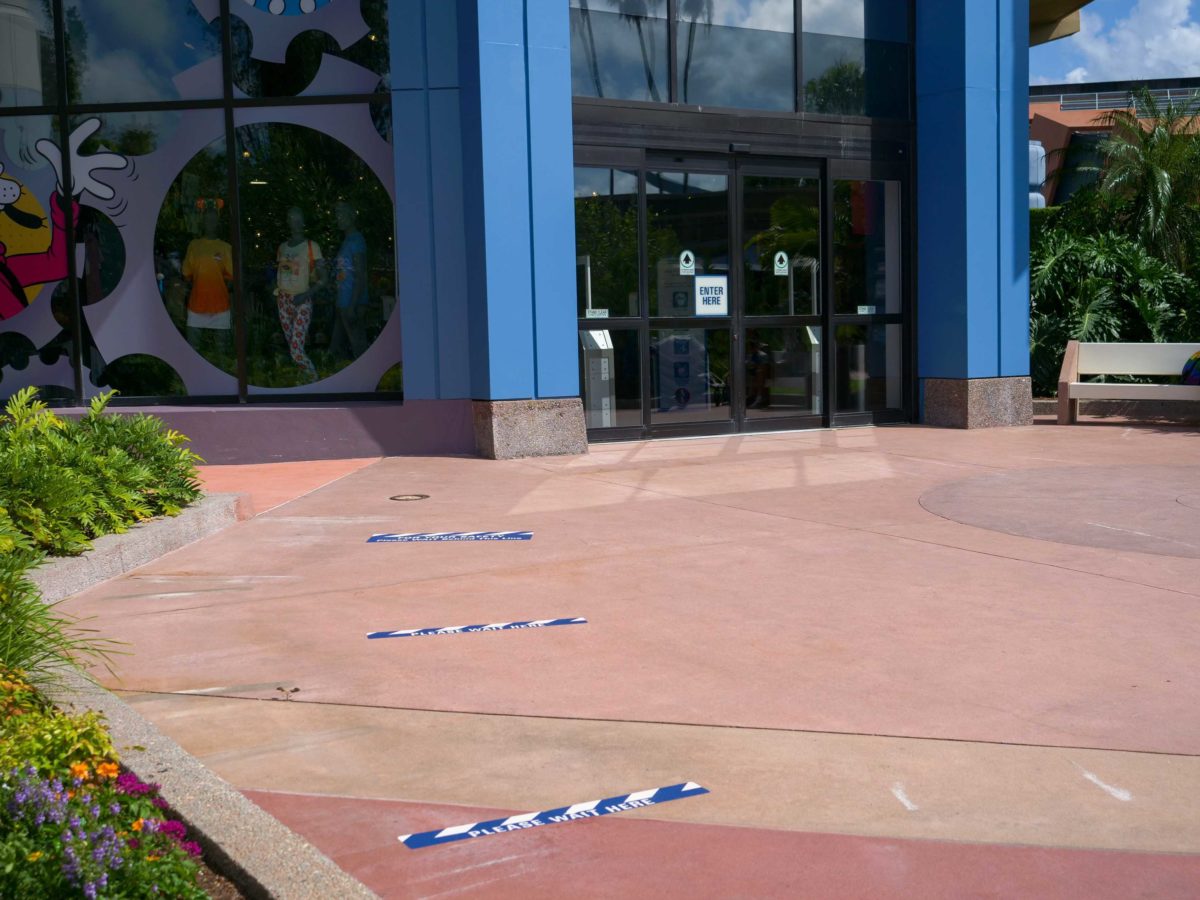 Inside, a hand sanitizer dispenser greets guests, along with a large sign featuring health and safety reminders.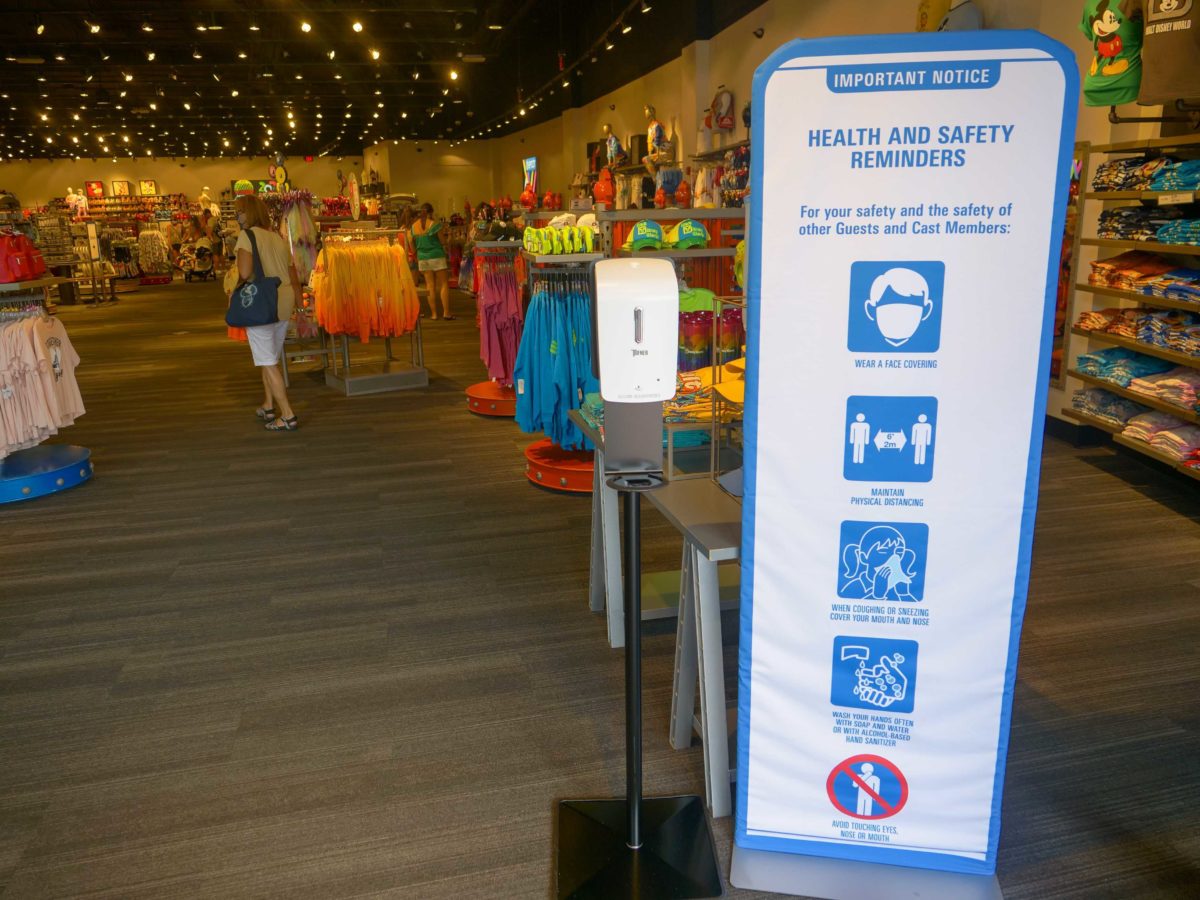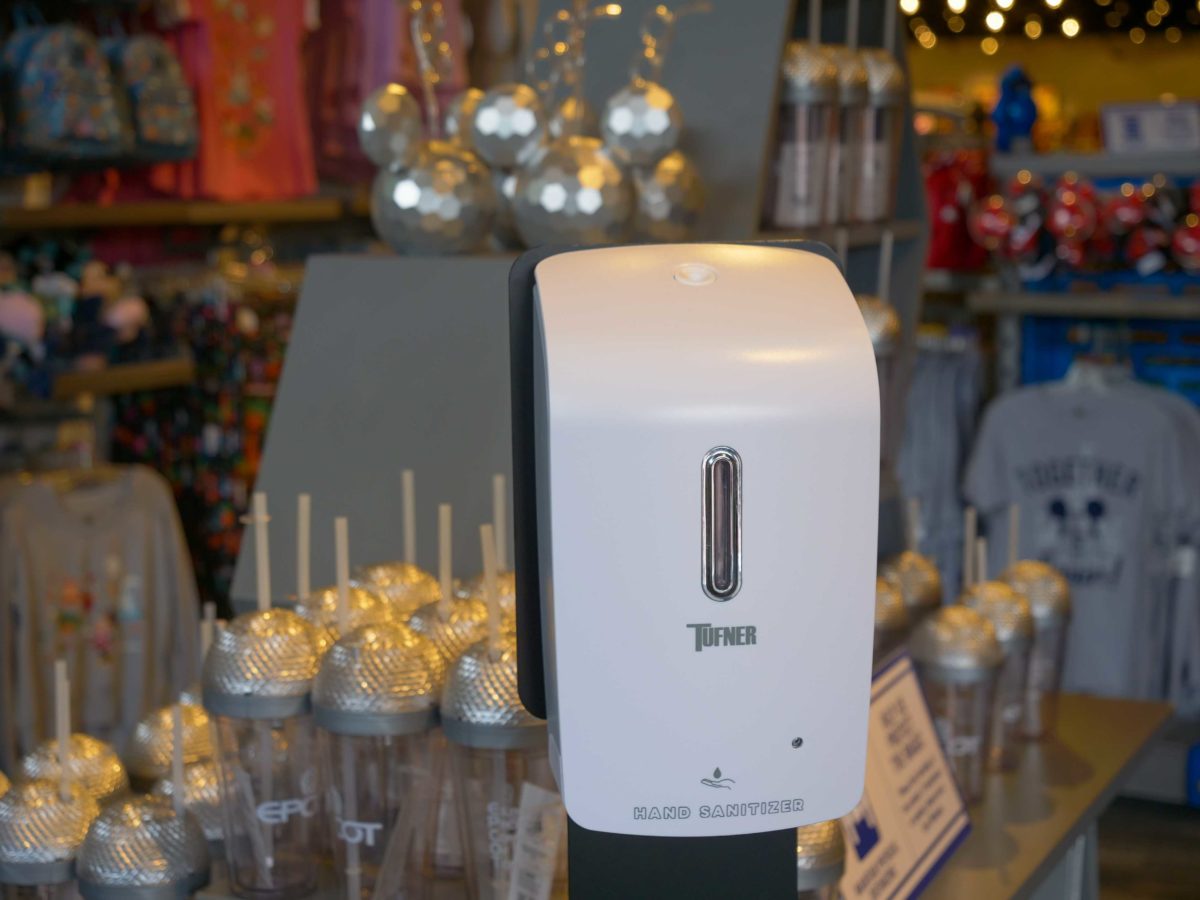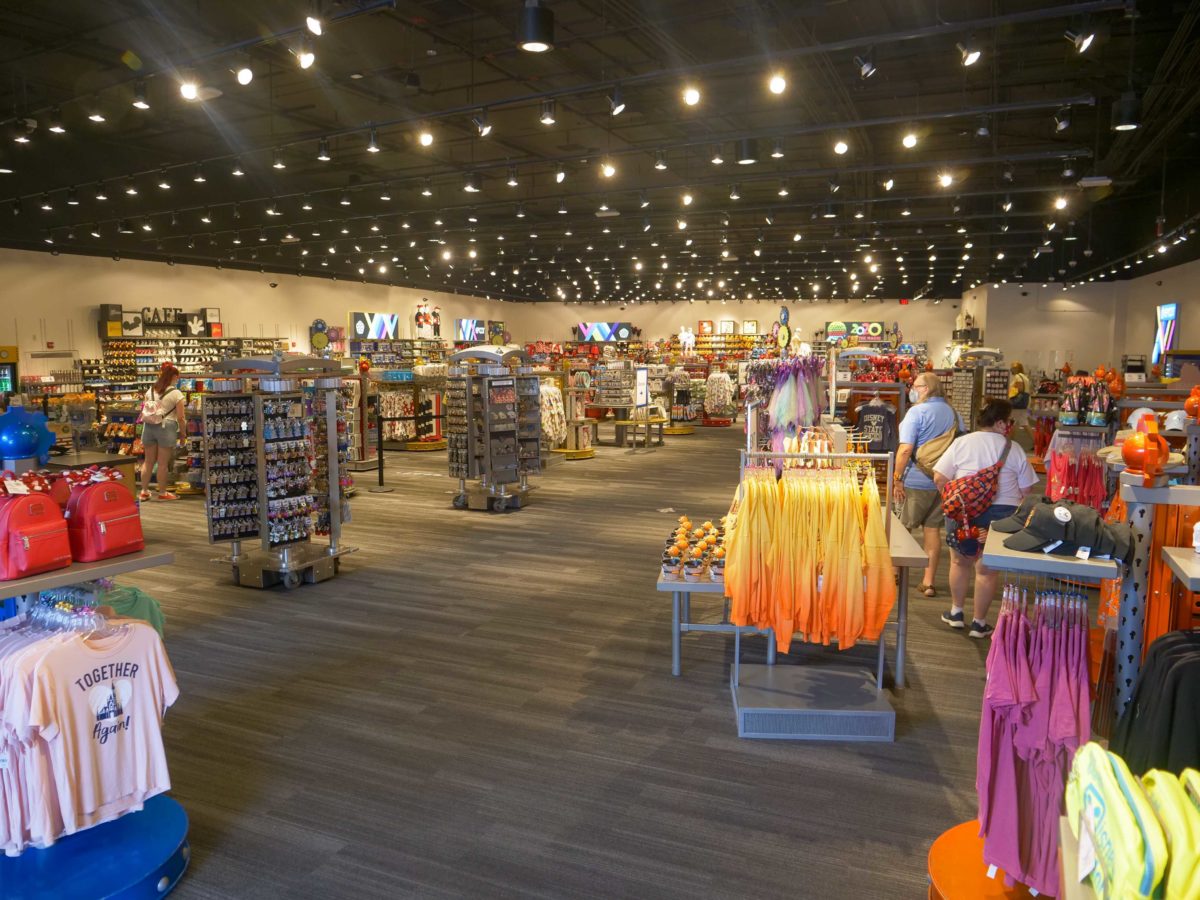 The store is pretty spacious (especially given lowered capacity), so it shouldn't be too difficult to keep a six-foot distance. Arrows on the ground keep guests moving in one direction up and down aisles.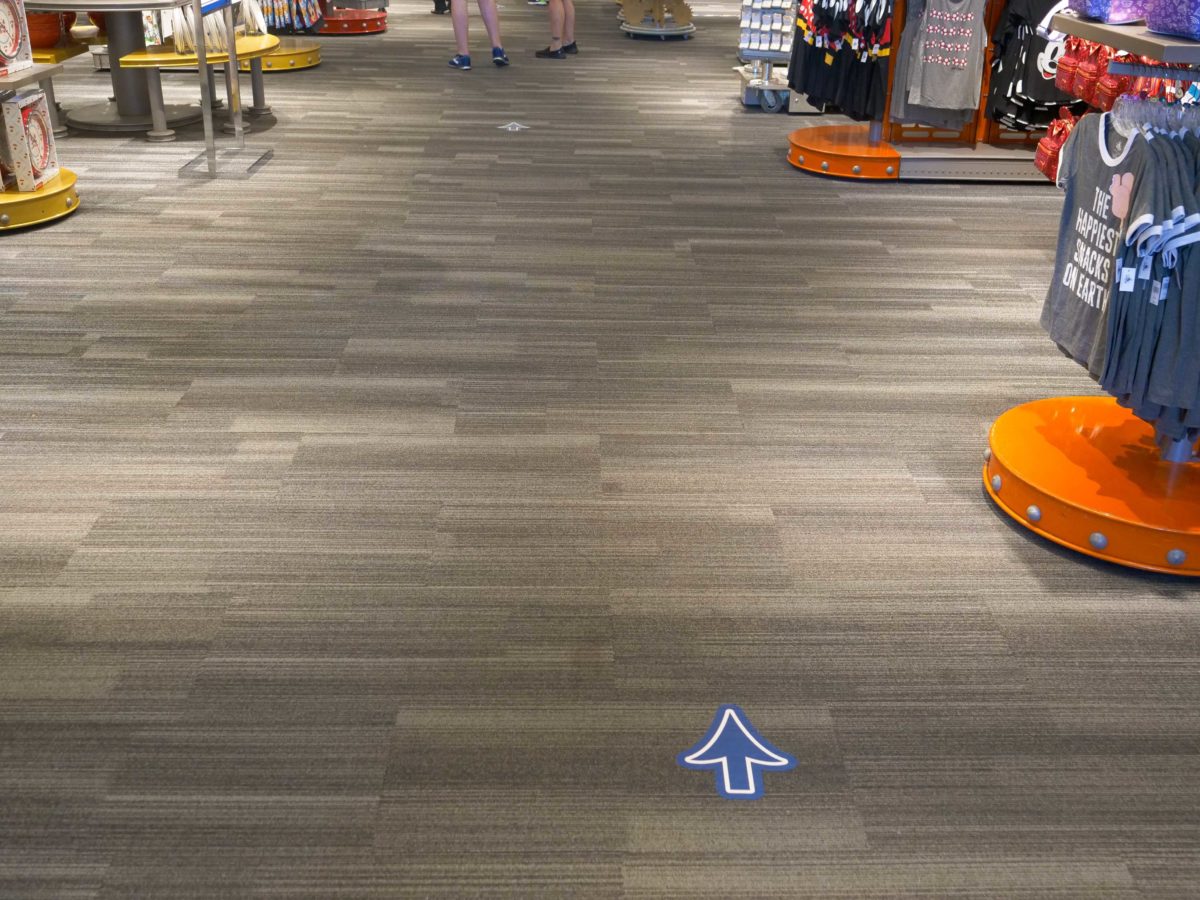 There's a sign directing guests to the exit.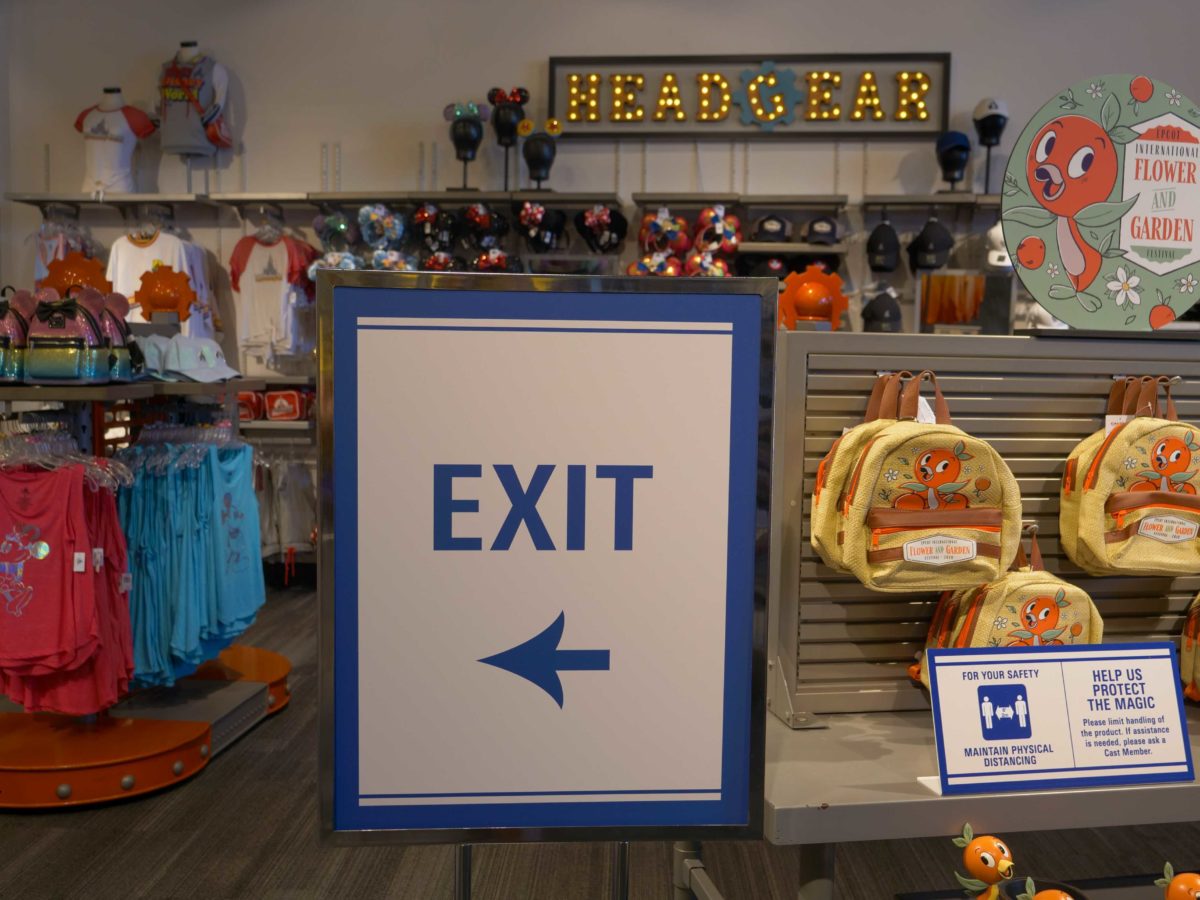 Another sign directs guests towards checkout, where more social distancing markers make up the queue.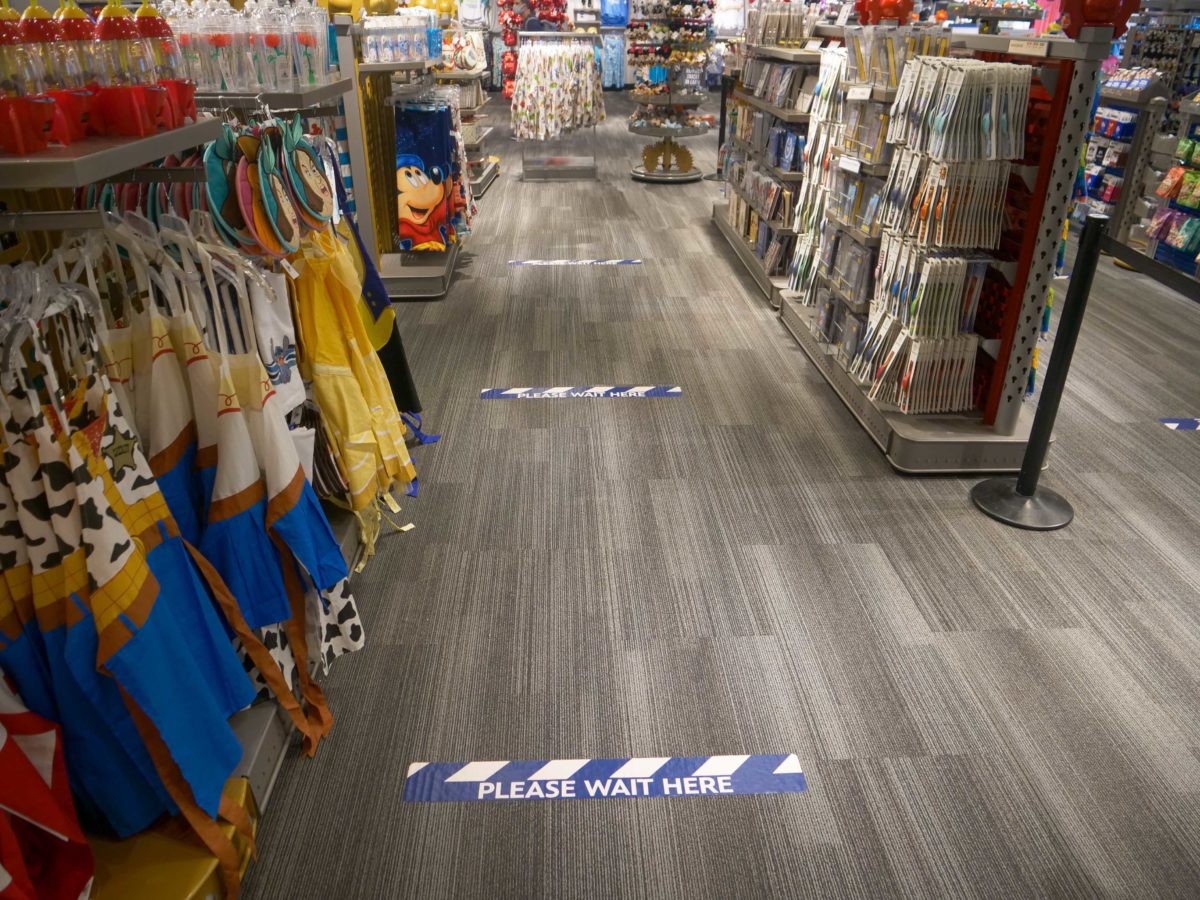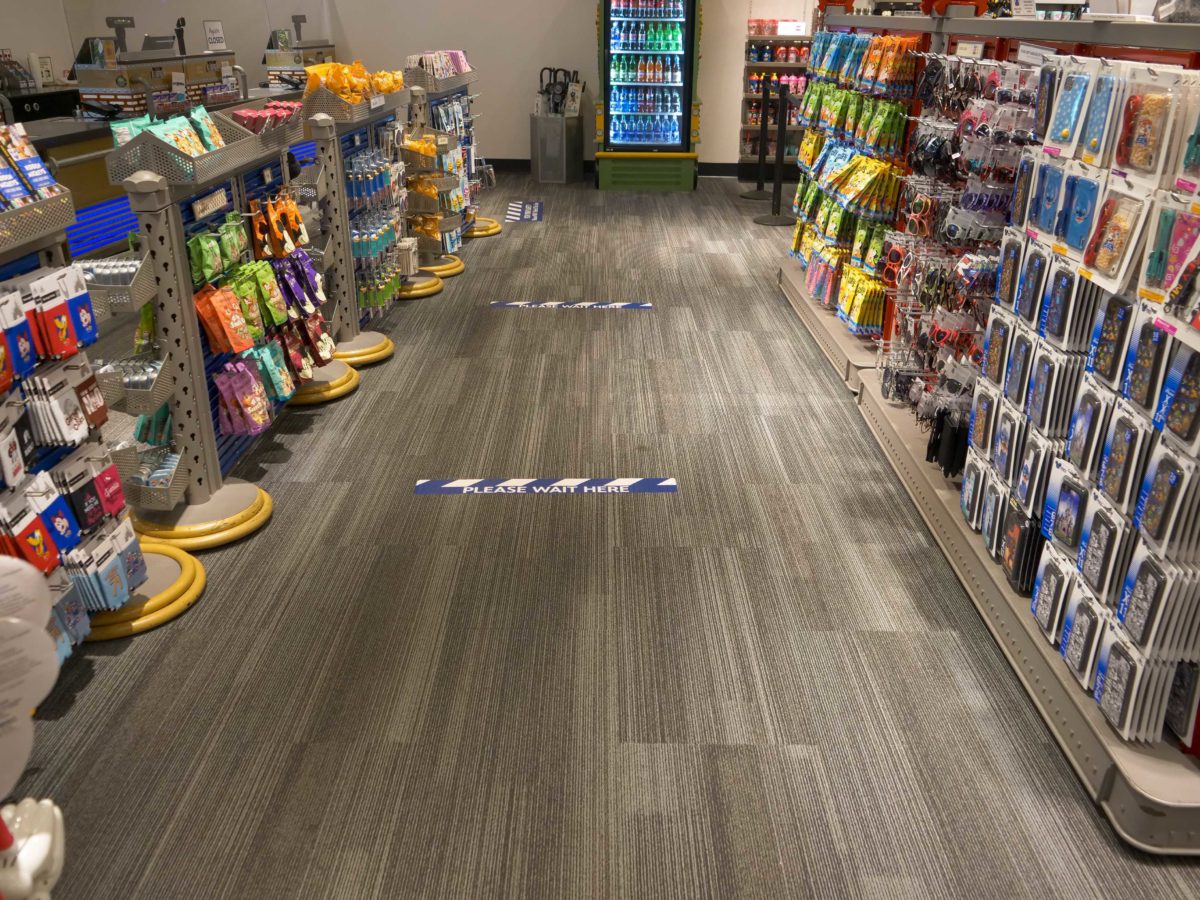 At the counter, the open registers have Plexiglass windows.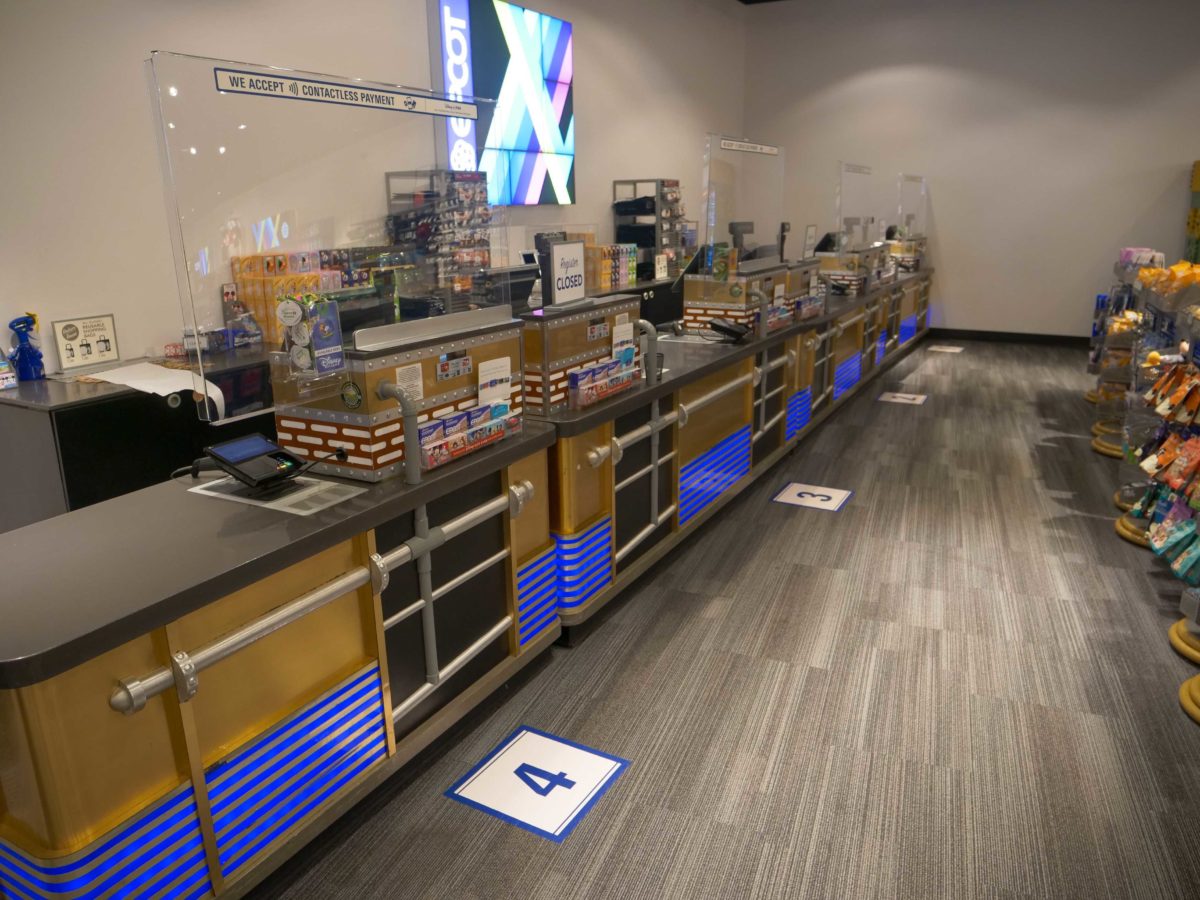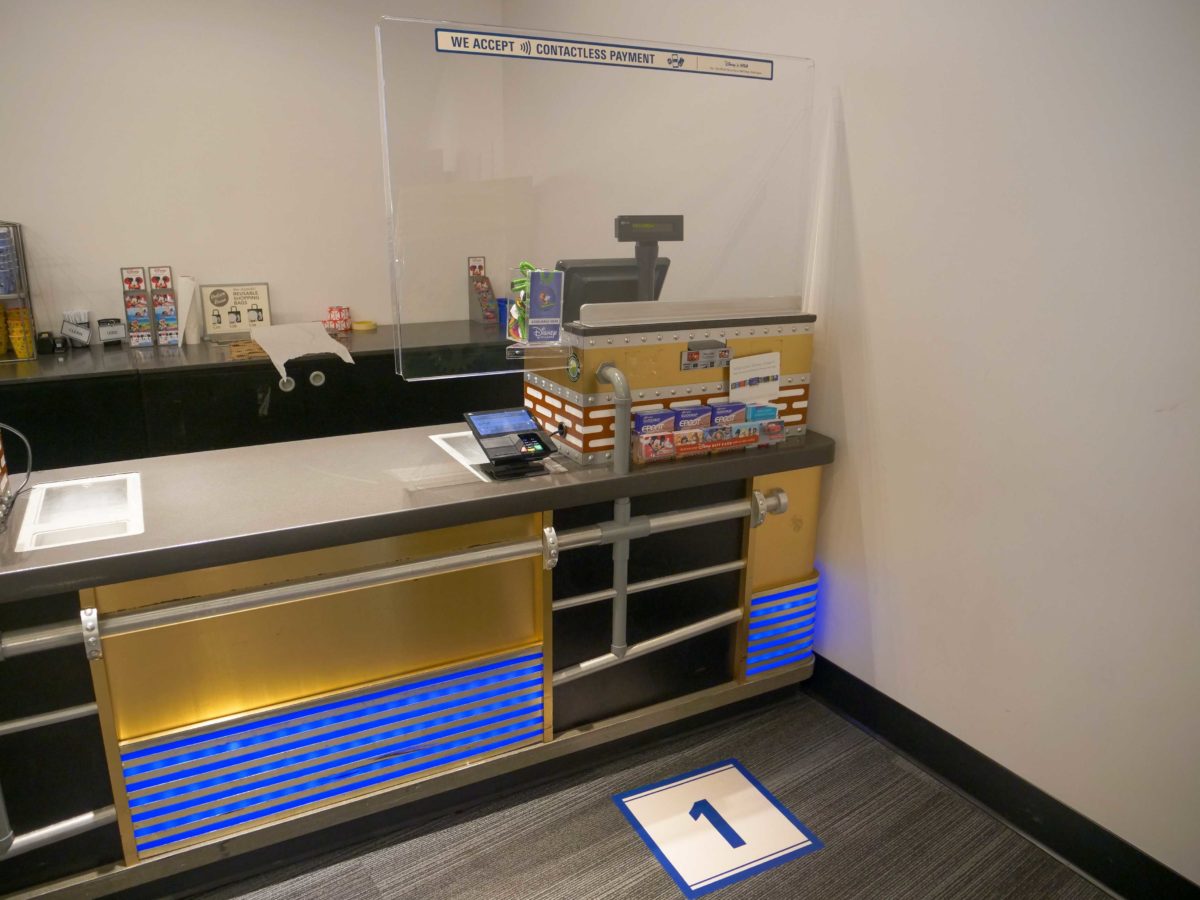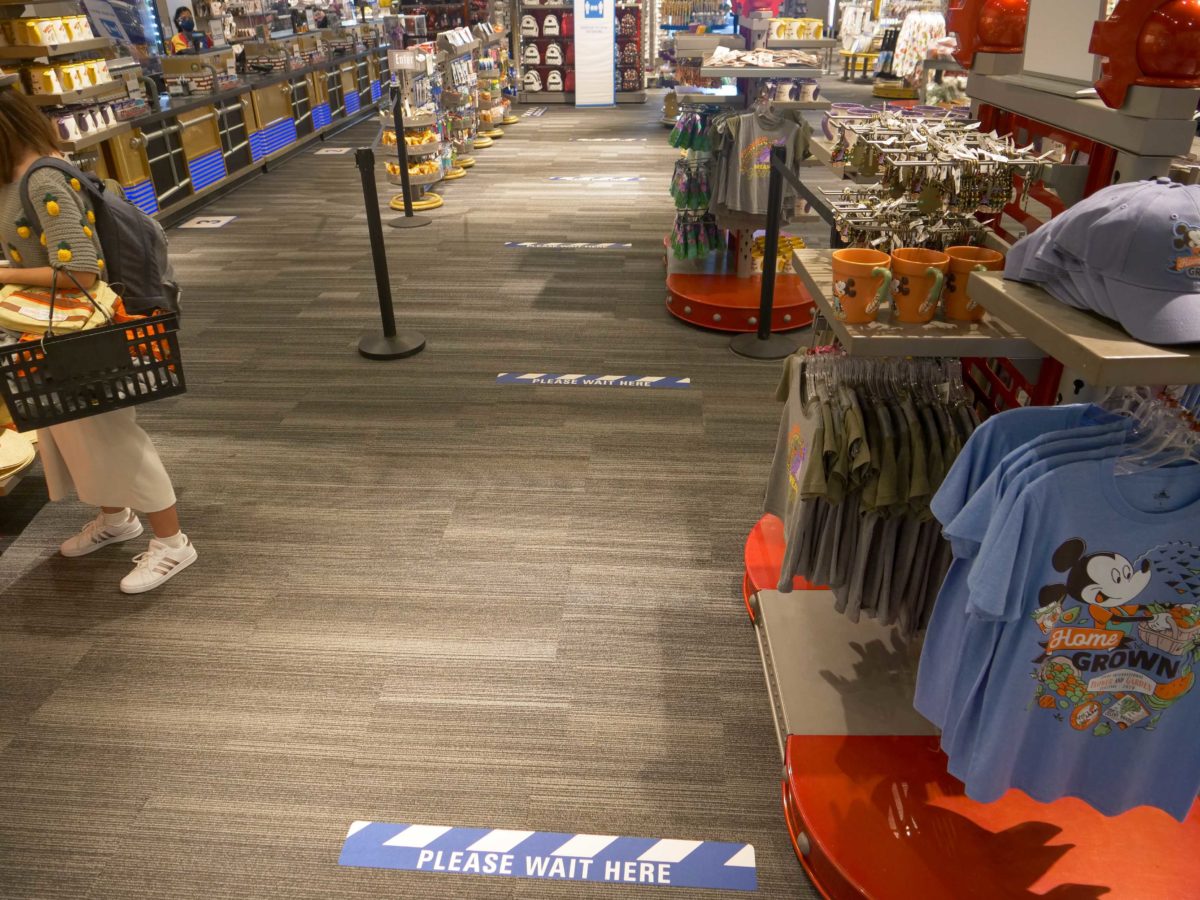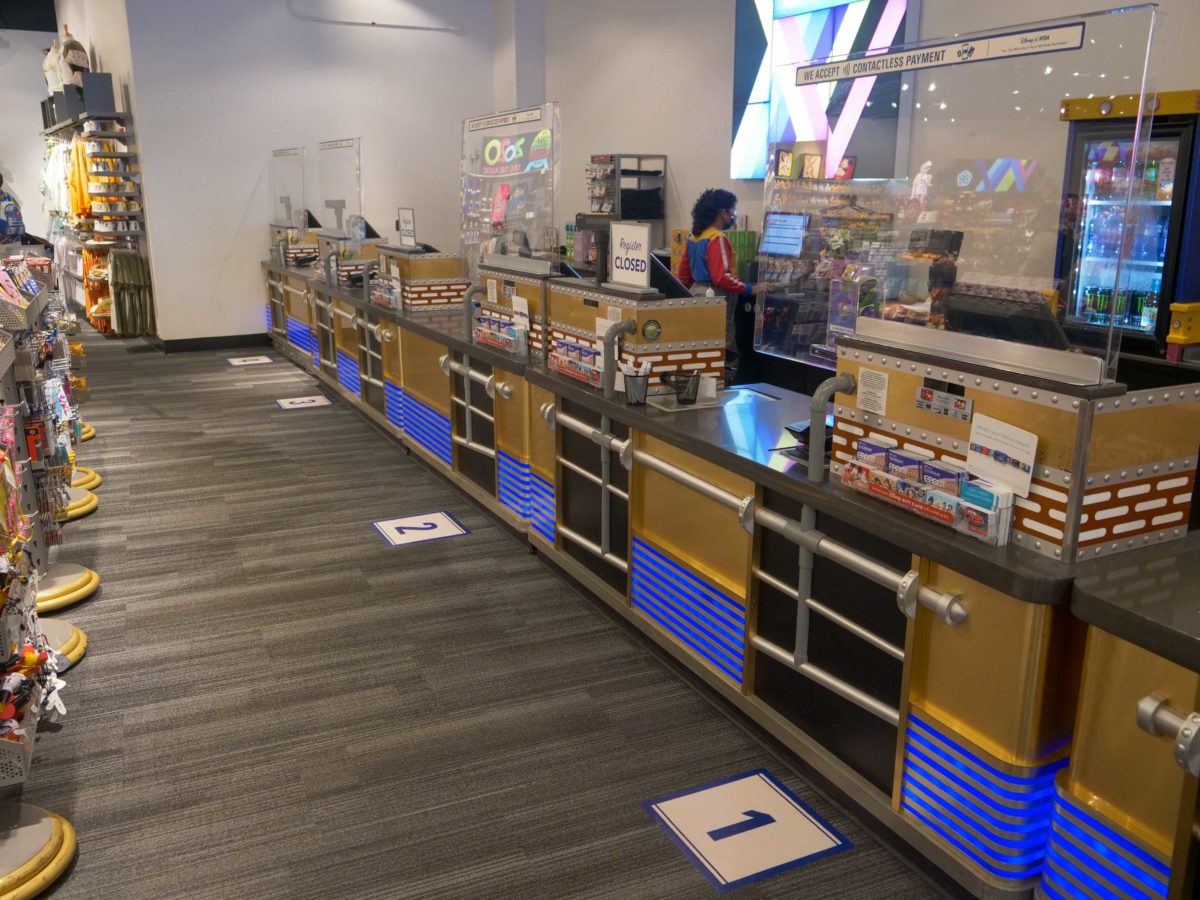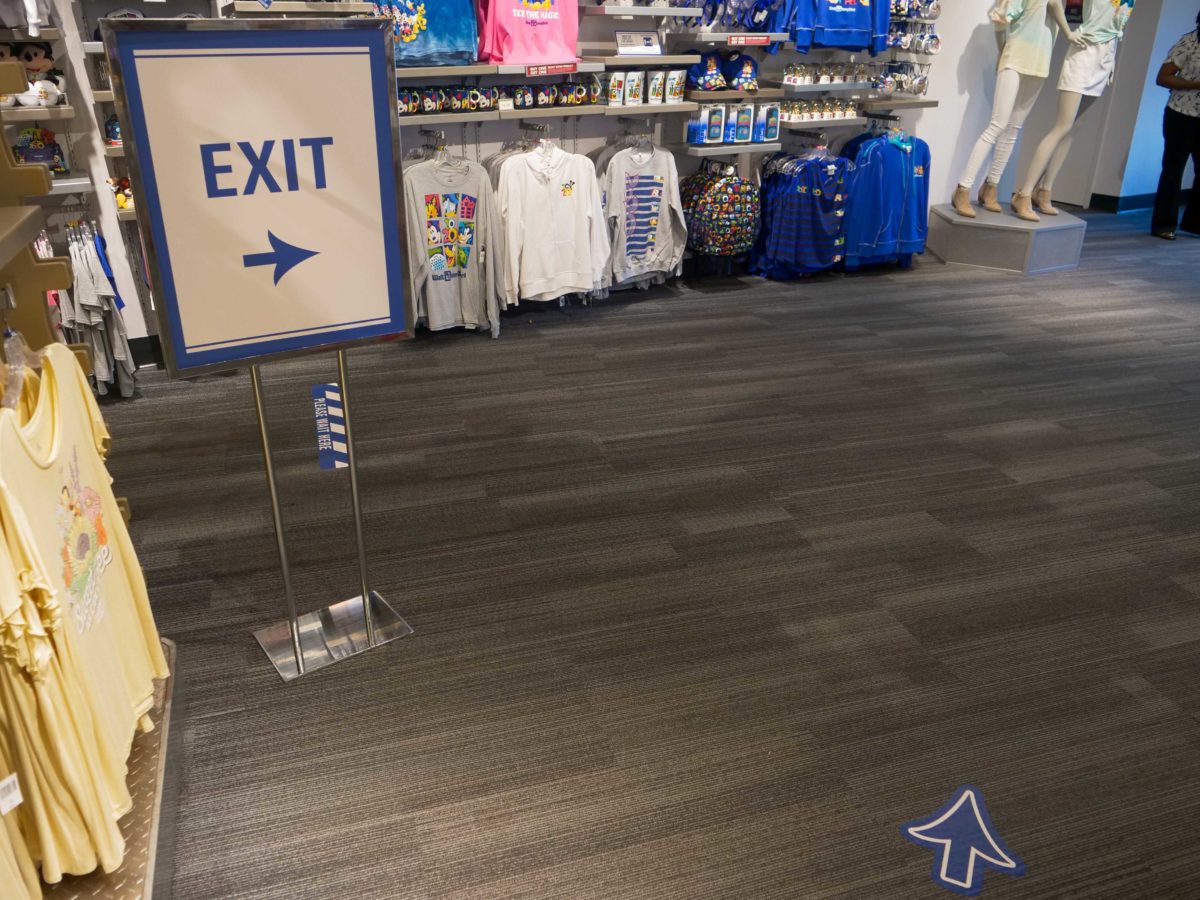 The exit doors are near the back of the store, just past another hand sanitizer dispenser.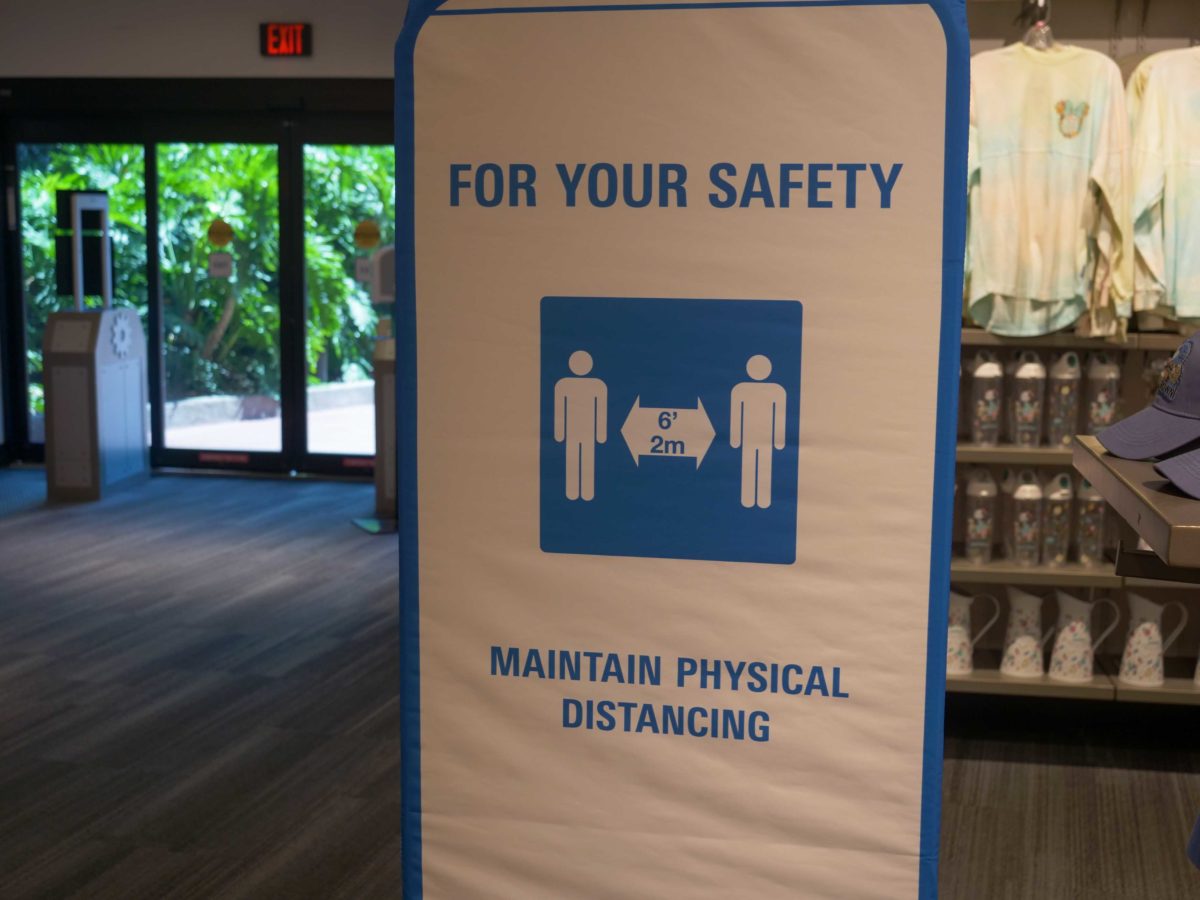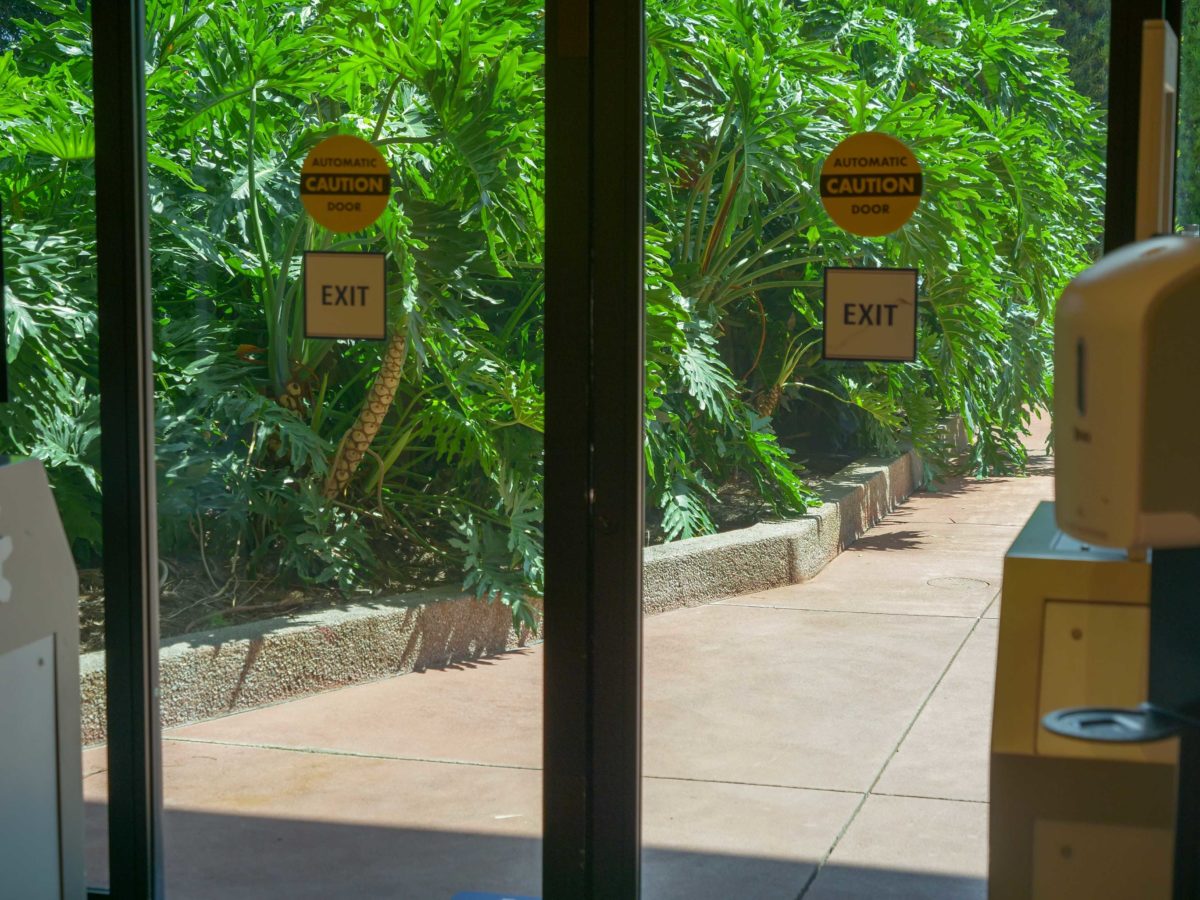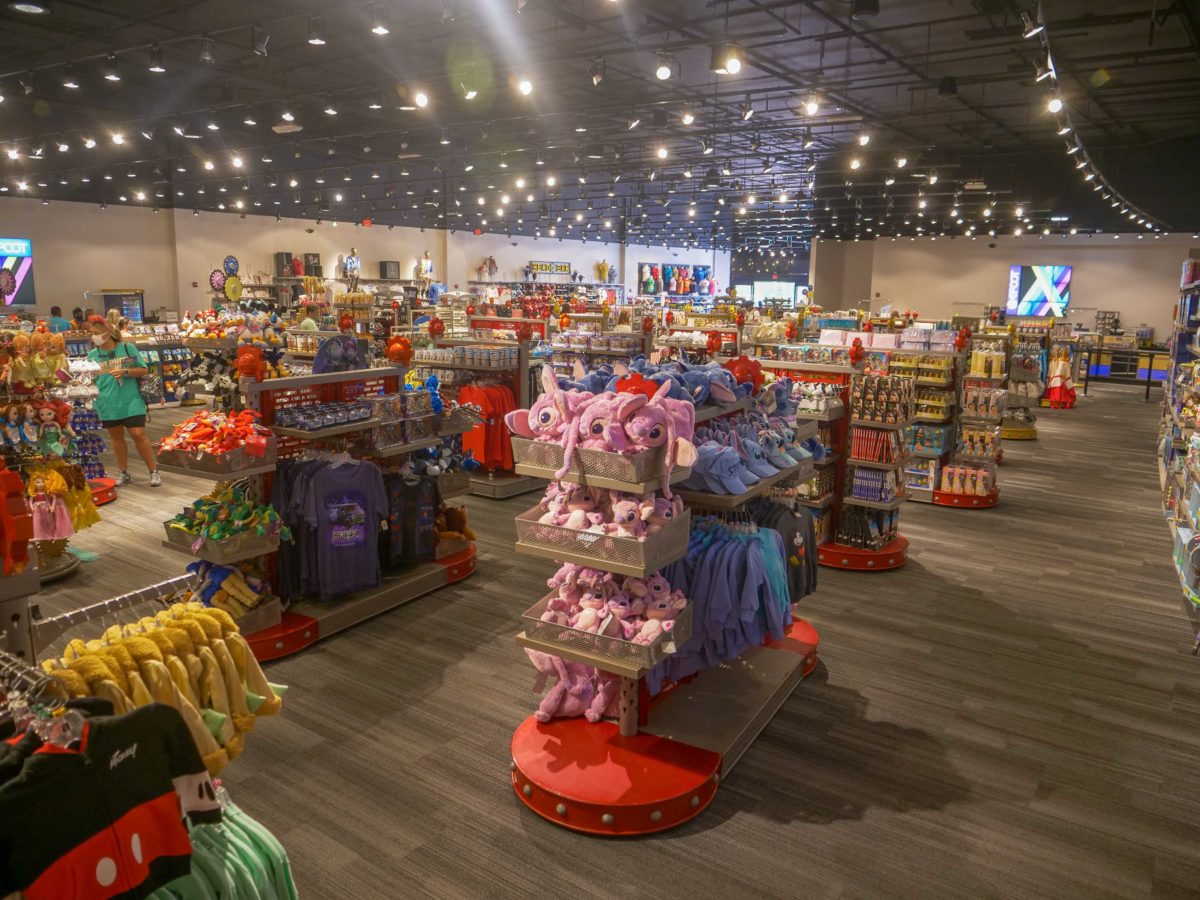 Thanks for joining us on this tour! Check out some more information about Disney shopping below: