One of the best parts of La Plaza de los Amigos is La Cava del Tequila at the Mexico Pavilion in the World Showcase at EPCOT! We already saw plenty of new health and safety measures in place inside this pavilion, but now we're checking out La Cava del Tequila specifically to see what sort of changes have been made in here.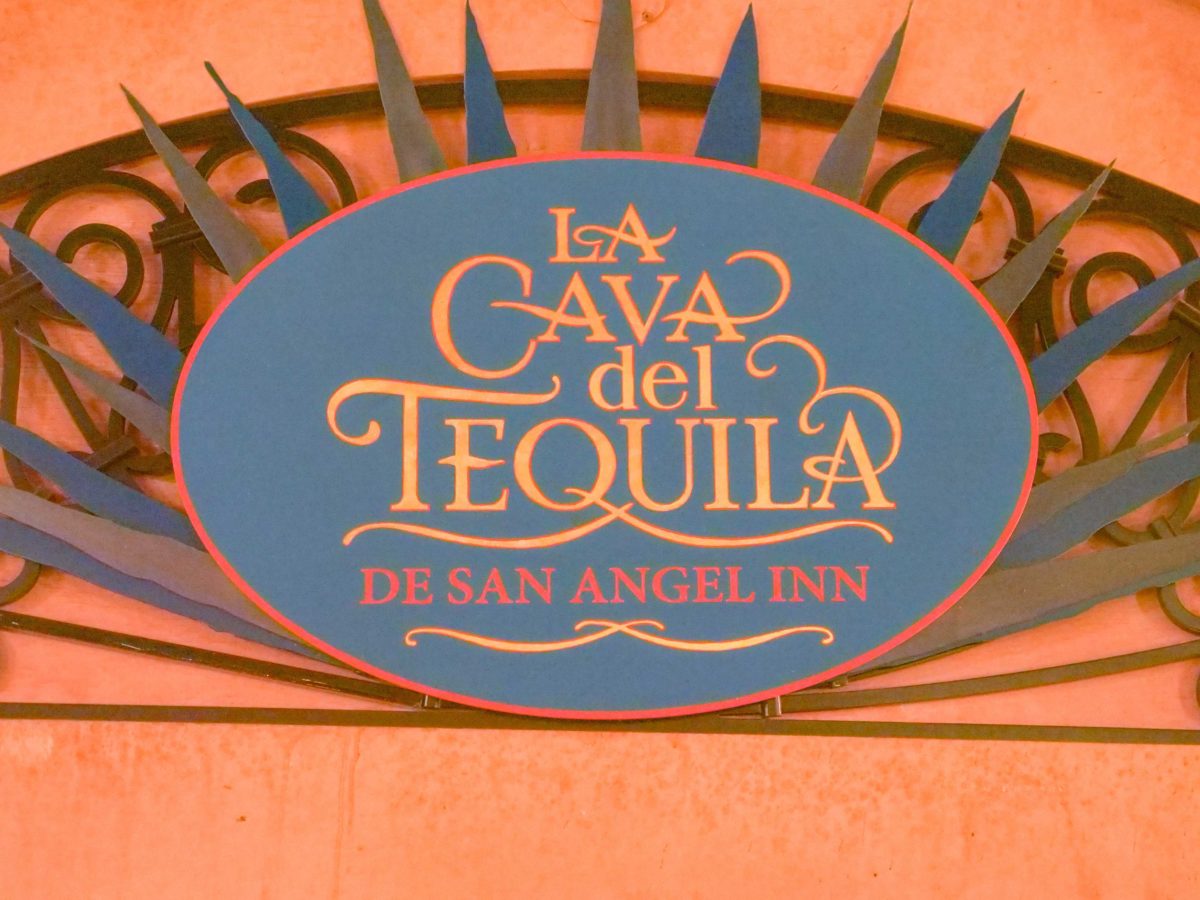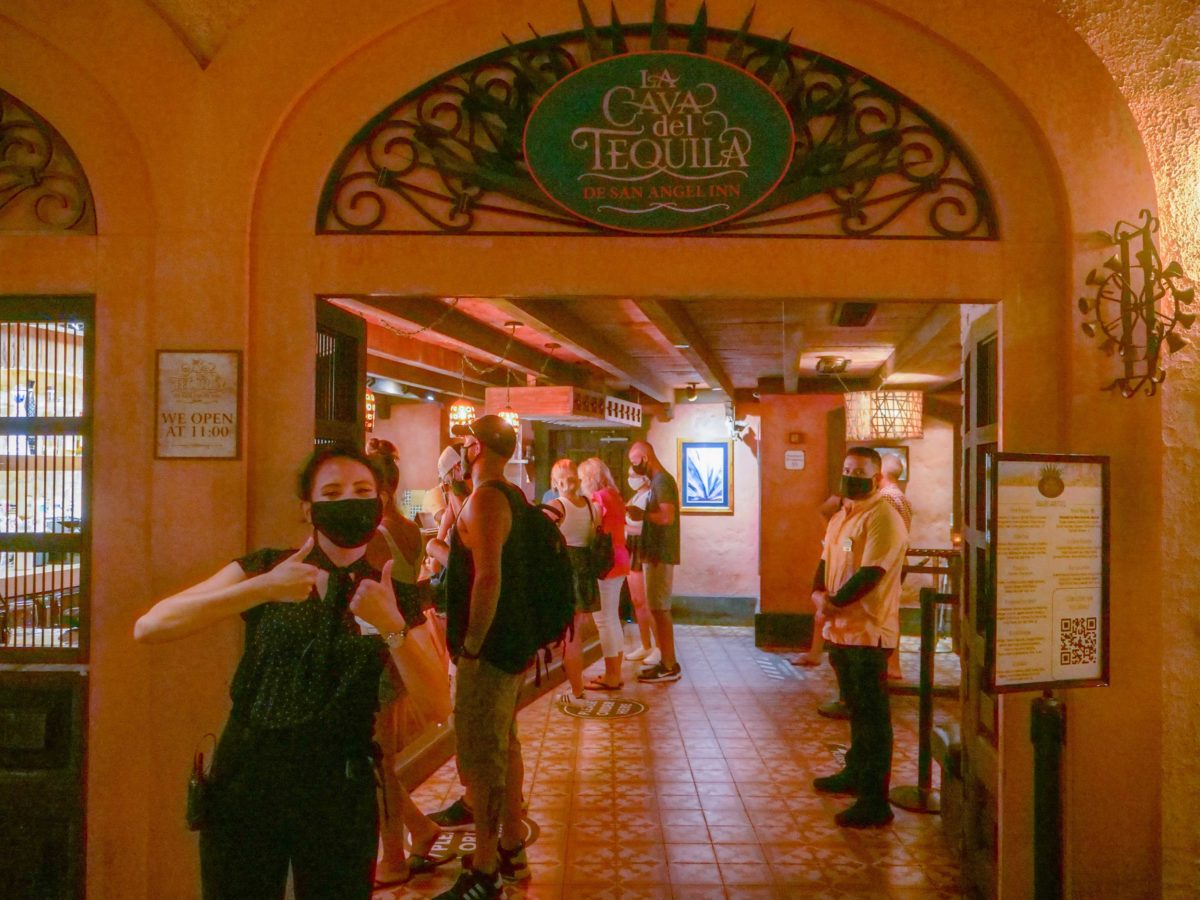 First off, we were glad to see that we were greeted by a smiling Cast Member welcoming us inside. Despite it being a Friday evening, there was no wait to get into the popular tequila bar.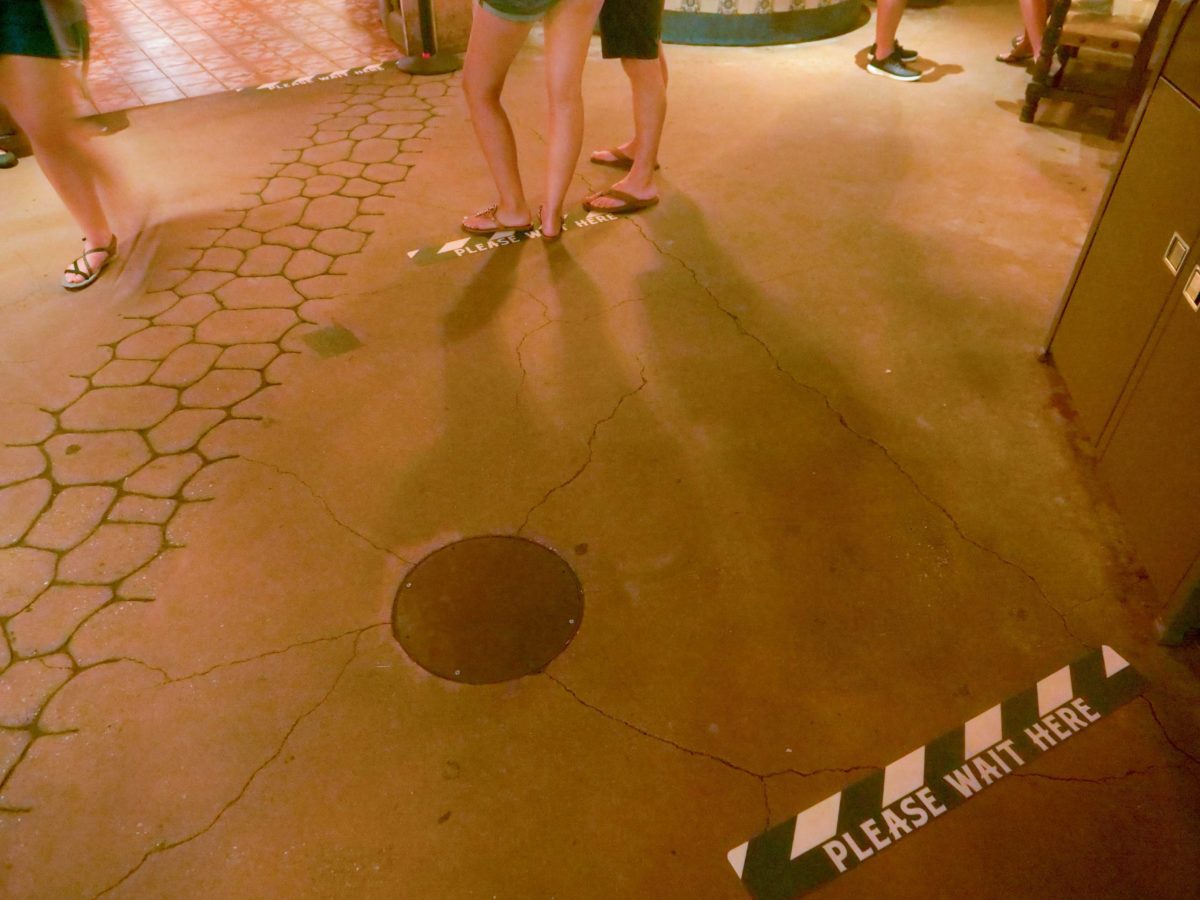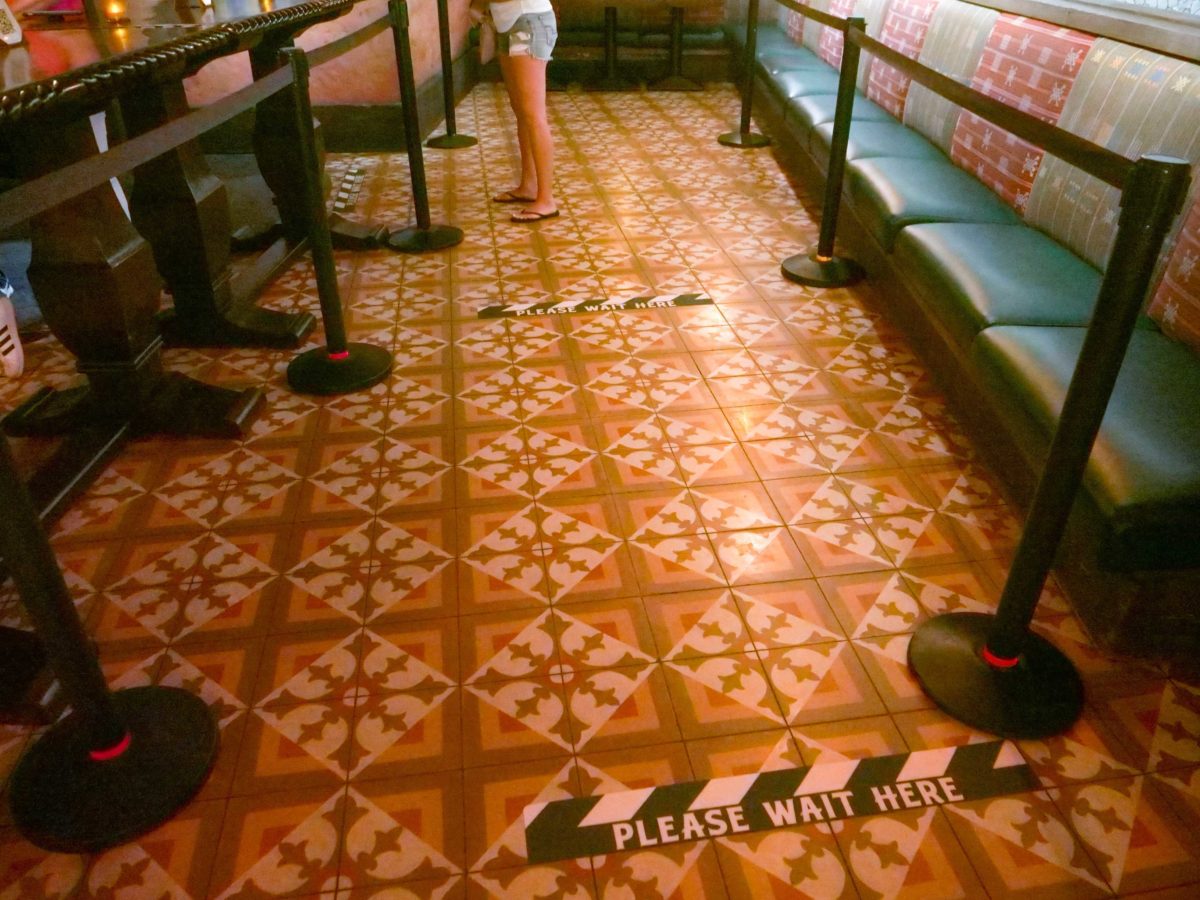 Social distancing markers are placed outside before they continue on inside to form a queue line for guests.
Most of the seating area is now closed off, so guests are expected to follow the newly-established queue in order to reach the counter to order.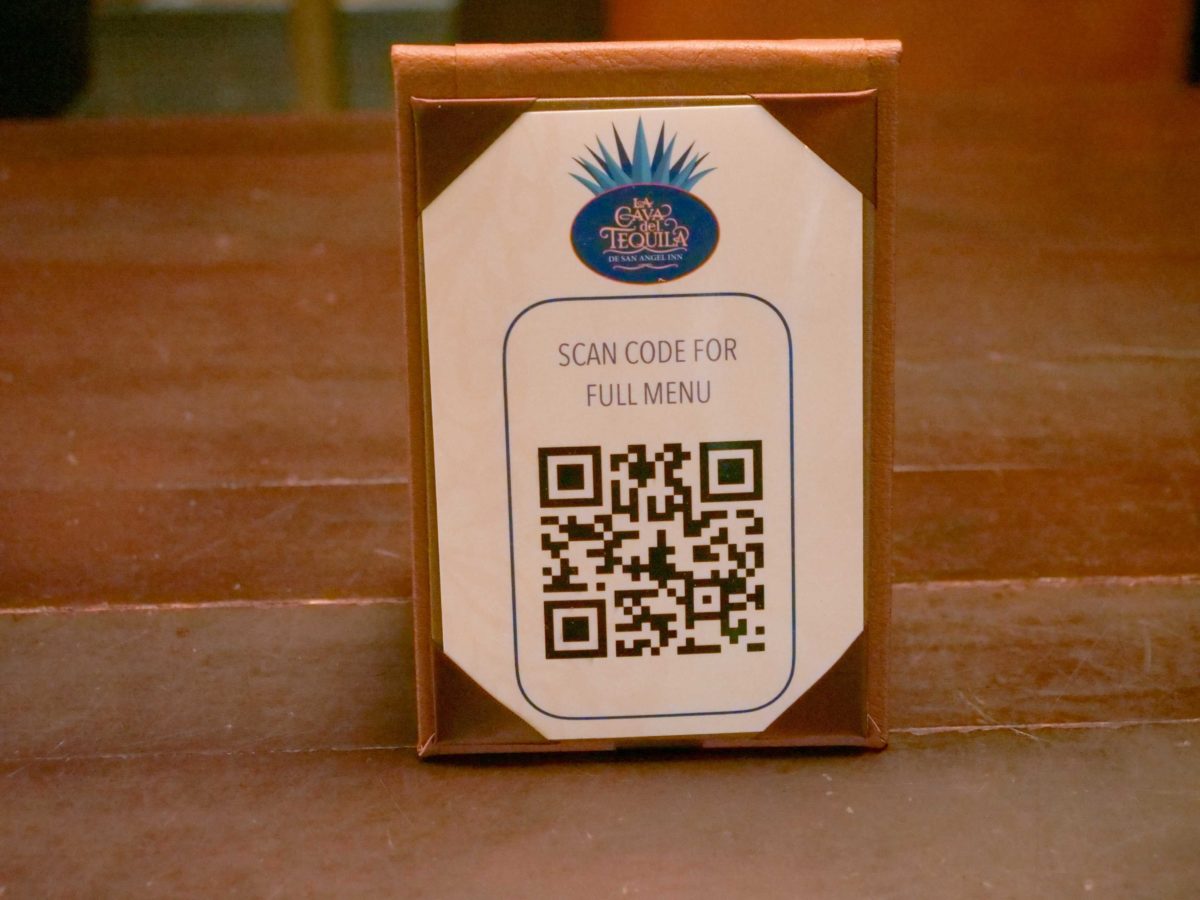 While waiting, guests can scan the QR Code for the full menu, so they know what they want to order in advance.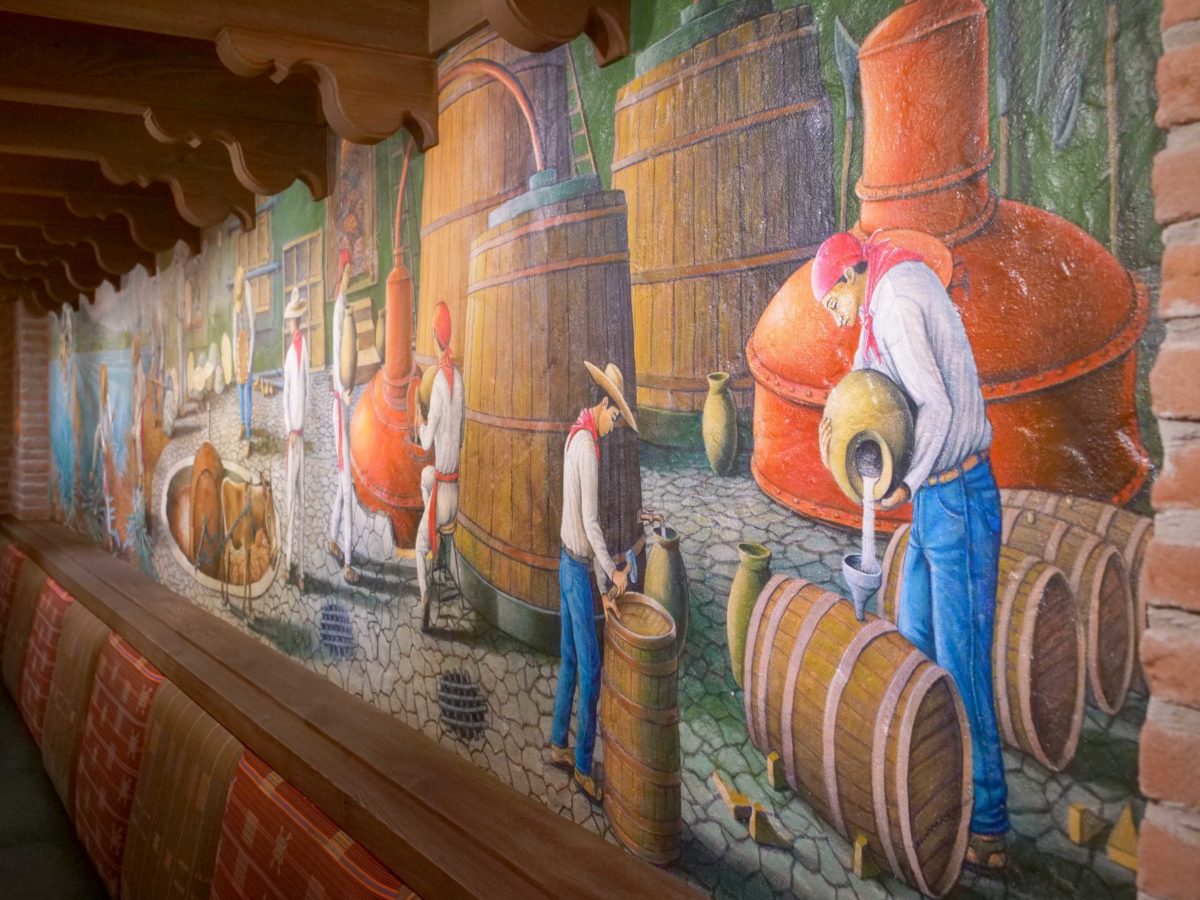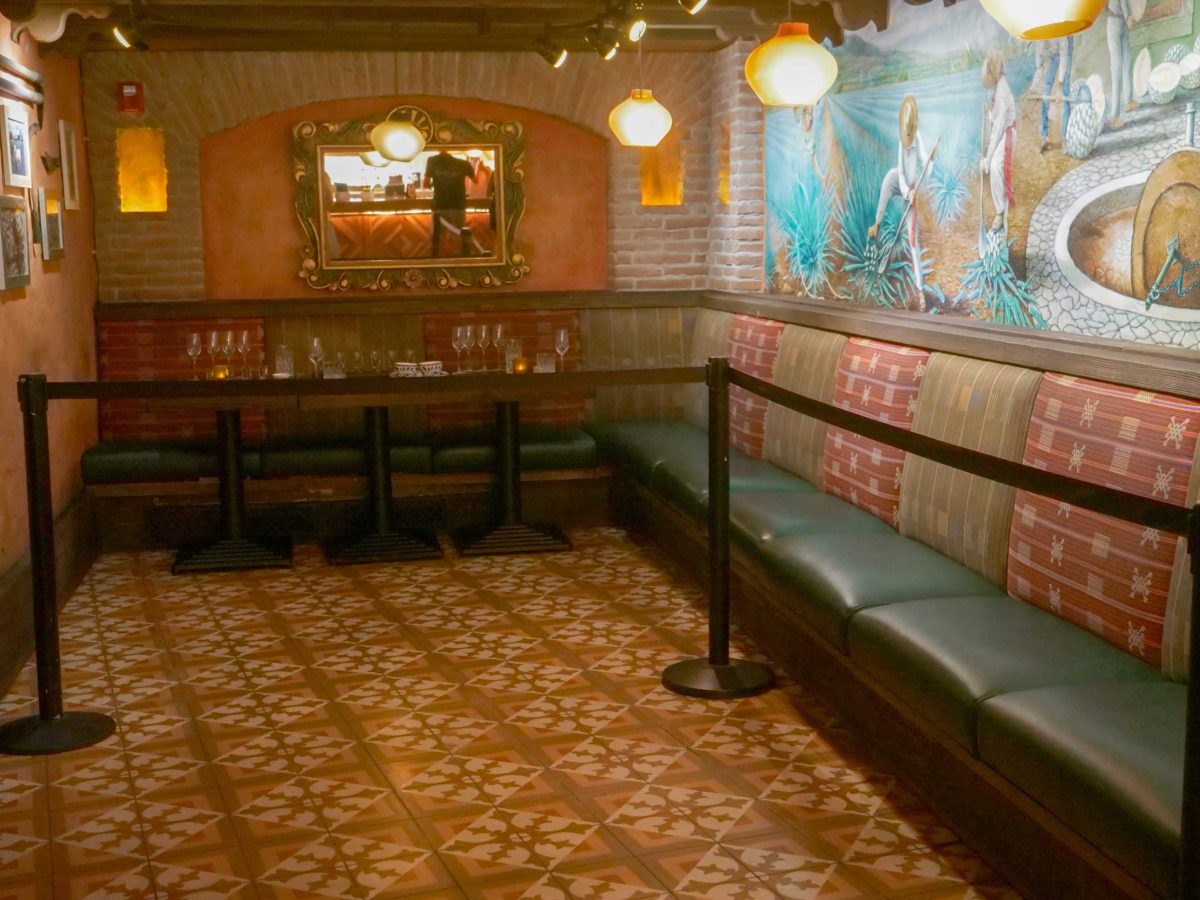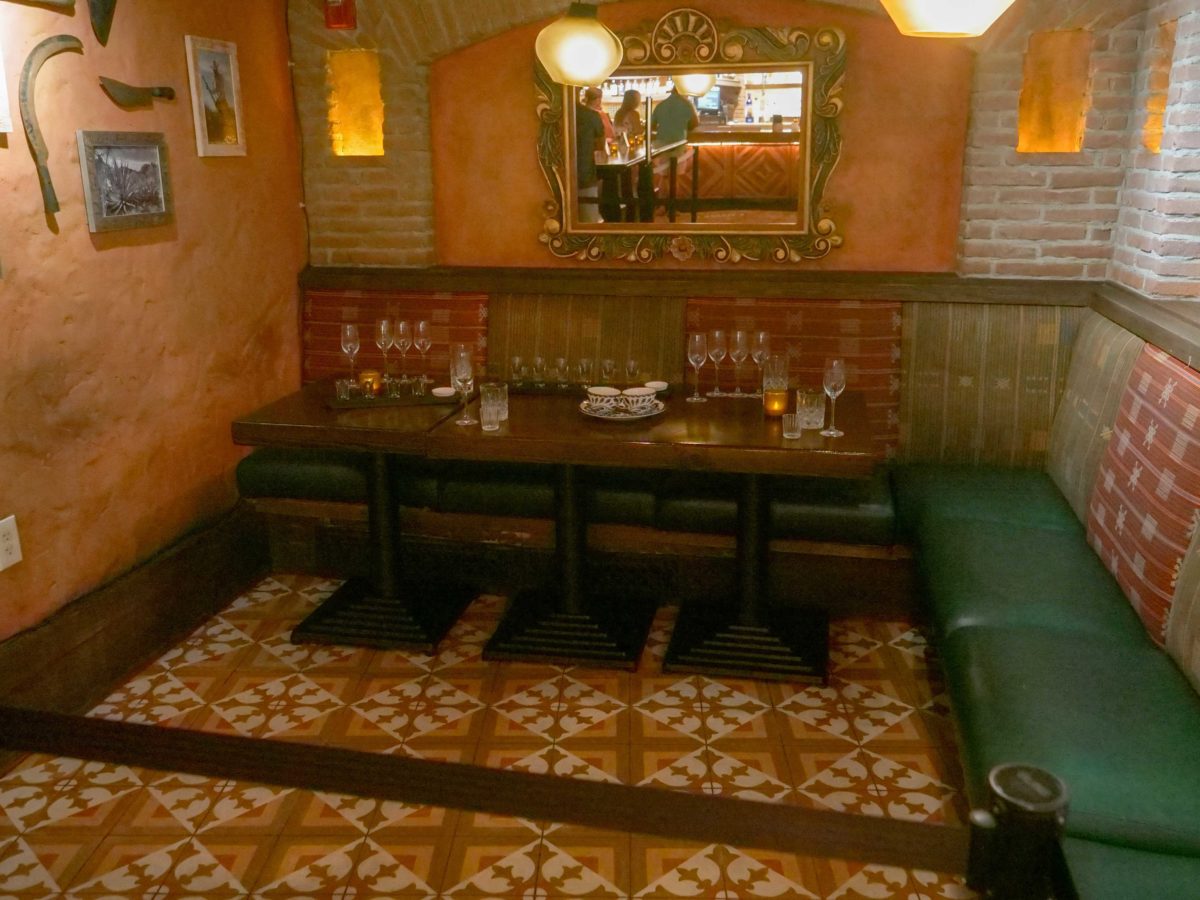 The seating sections are blocked off and staged with glassware to keep the area decorated rather than simply being closed off.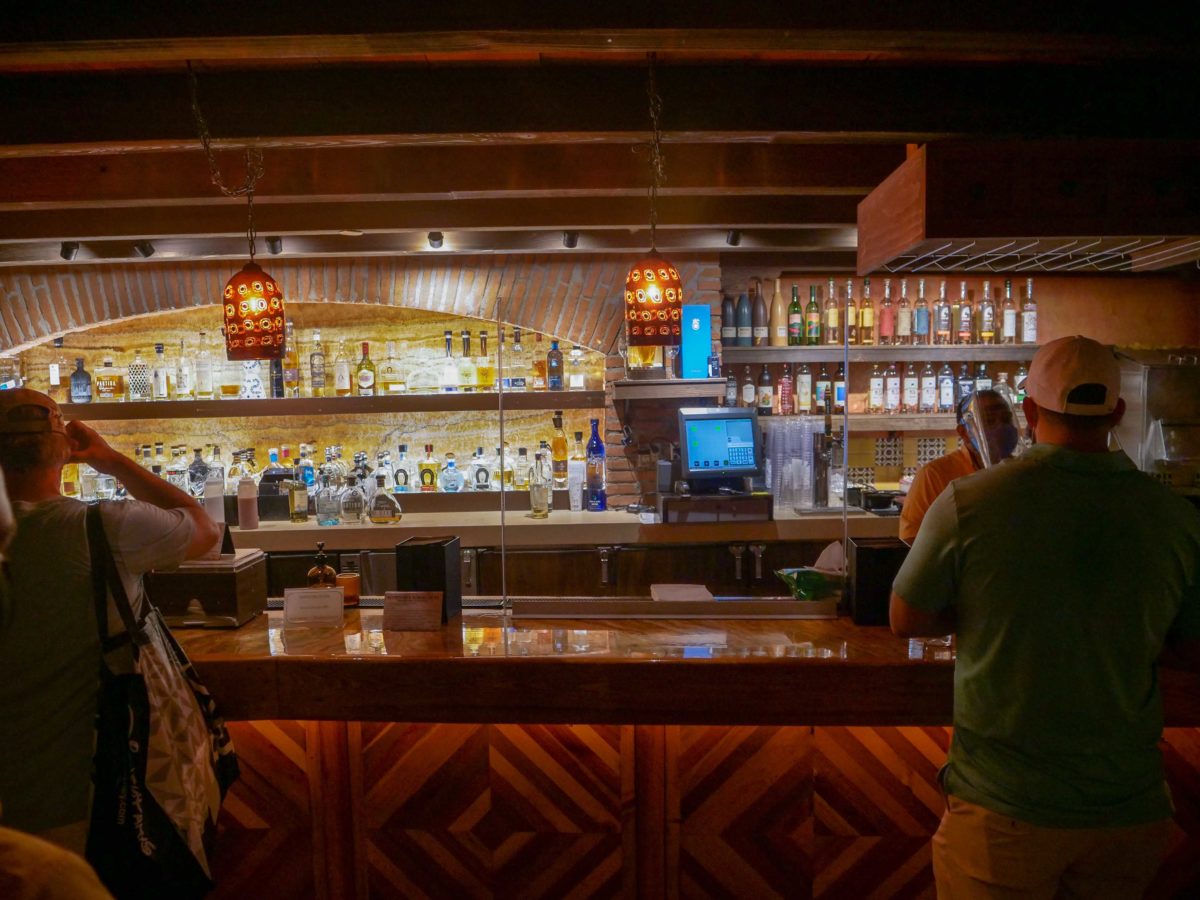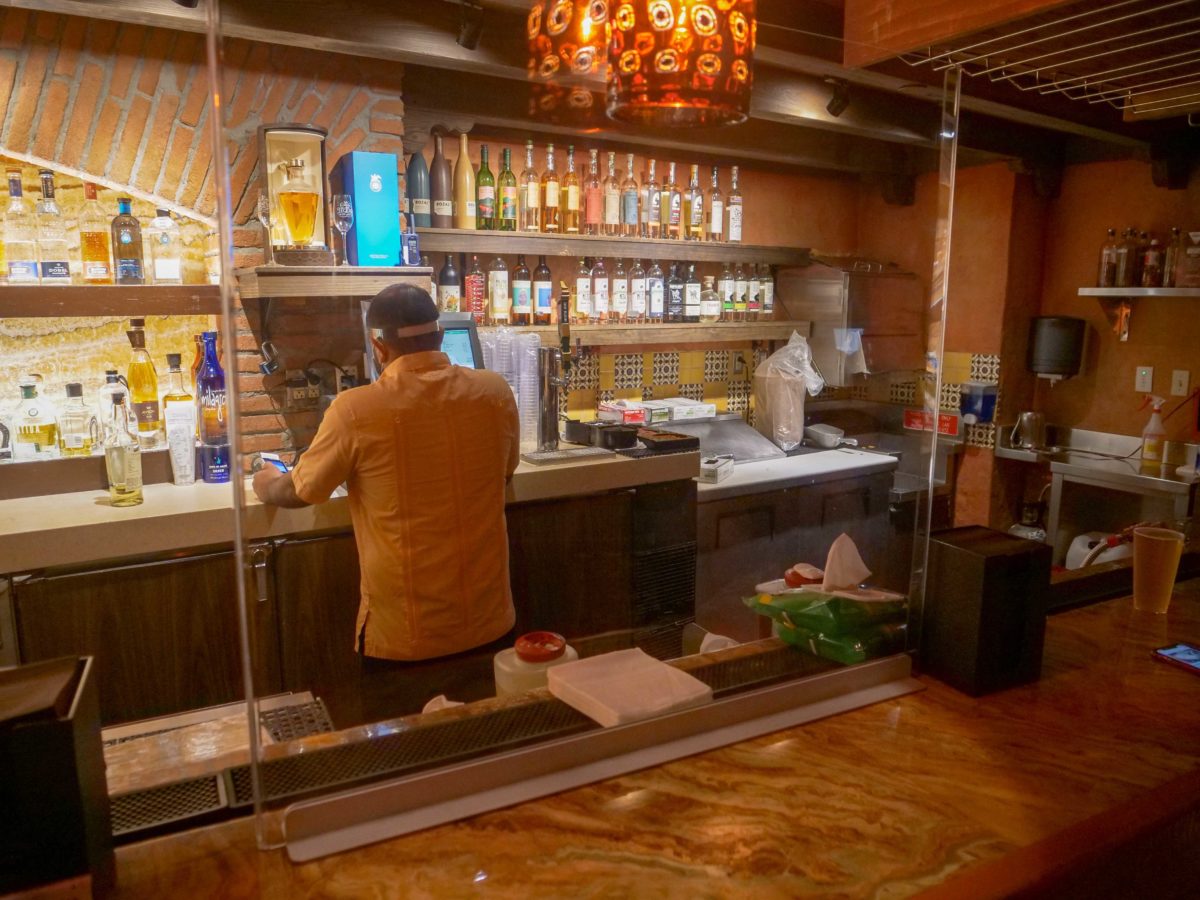 Plexiglass has been installed on parts of the bar, creating a barrier for the area where certain drinks may be made or placed. The bartenders are also wearing face shields with their face masks in this location.
Do note that at this time, all drinks are to-go. Guests cannot consume any drinks inside the Cava, but are free to find a secluded spot inside or outside the pavilion to enjoy their margaritas!
Will you be stopping into La Cava del Tequila the next time you're making your way around the World Showcase? Let us know in the comments!