Last we saw of EPCOT's new entrance gardens, the planters were almost completed. Well now we've had our first look inside the park since March and the gardens have been fully revealed.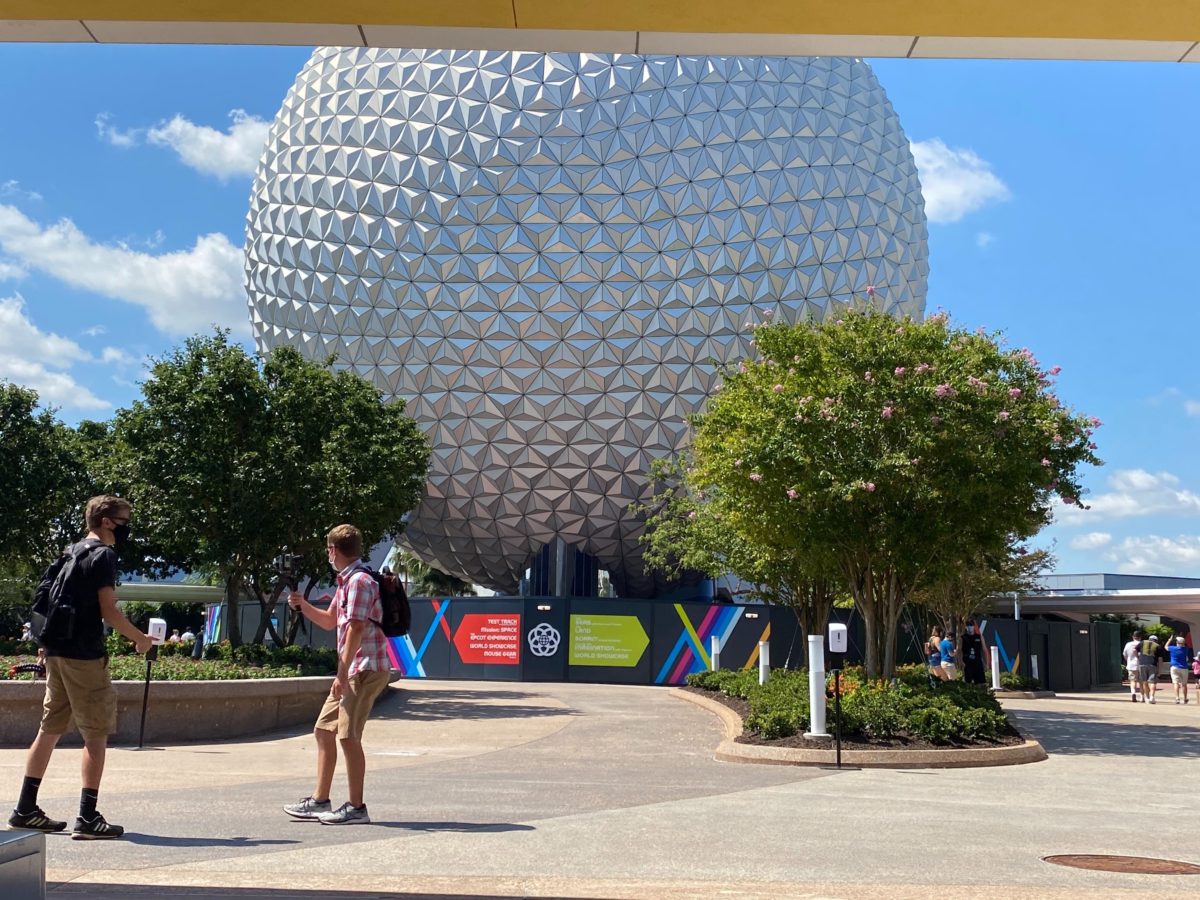 We first caught a glimpse before we had even entered the park.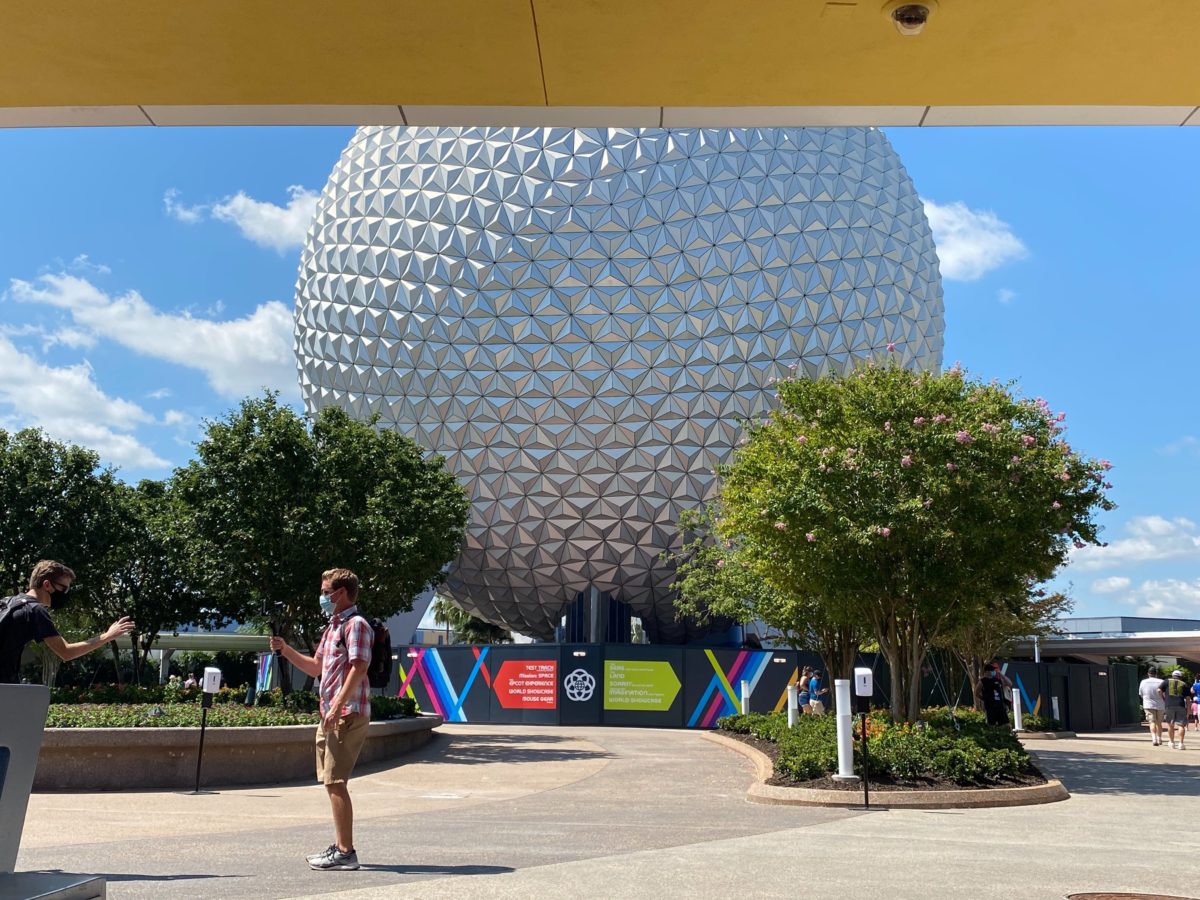 It was nice to see hand sanitizer dispensers waiting for us as well.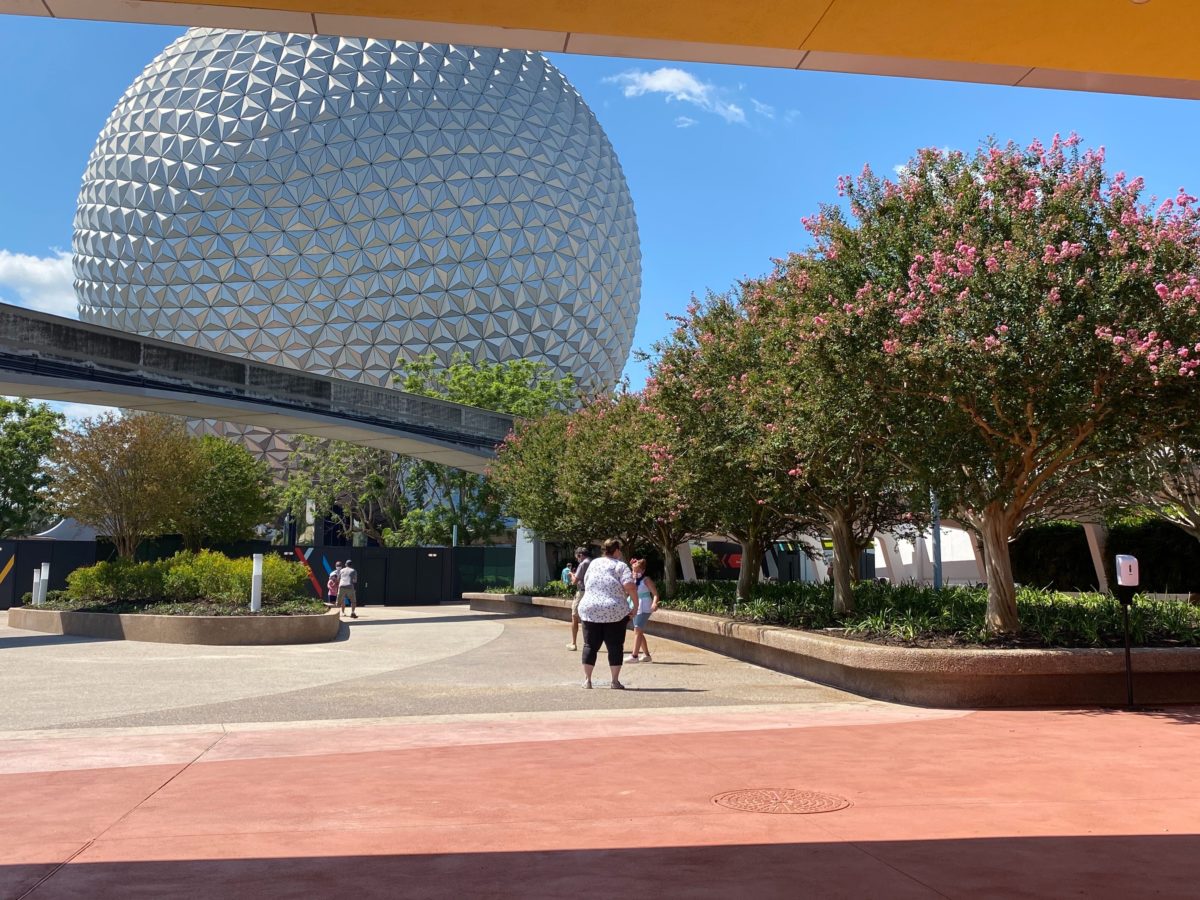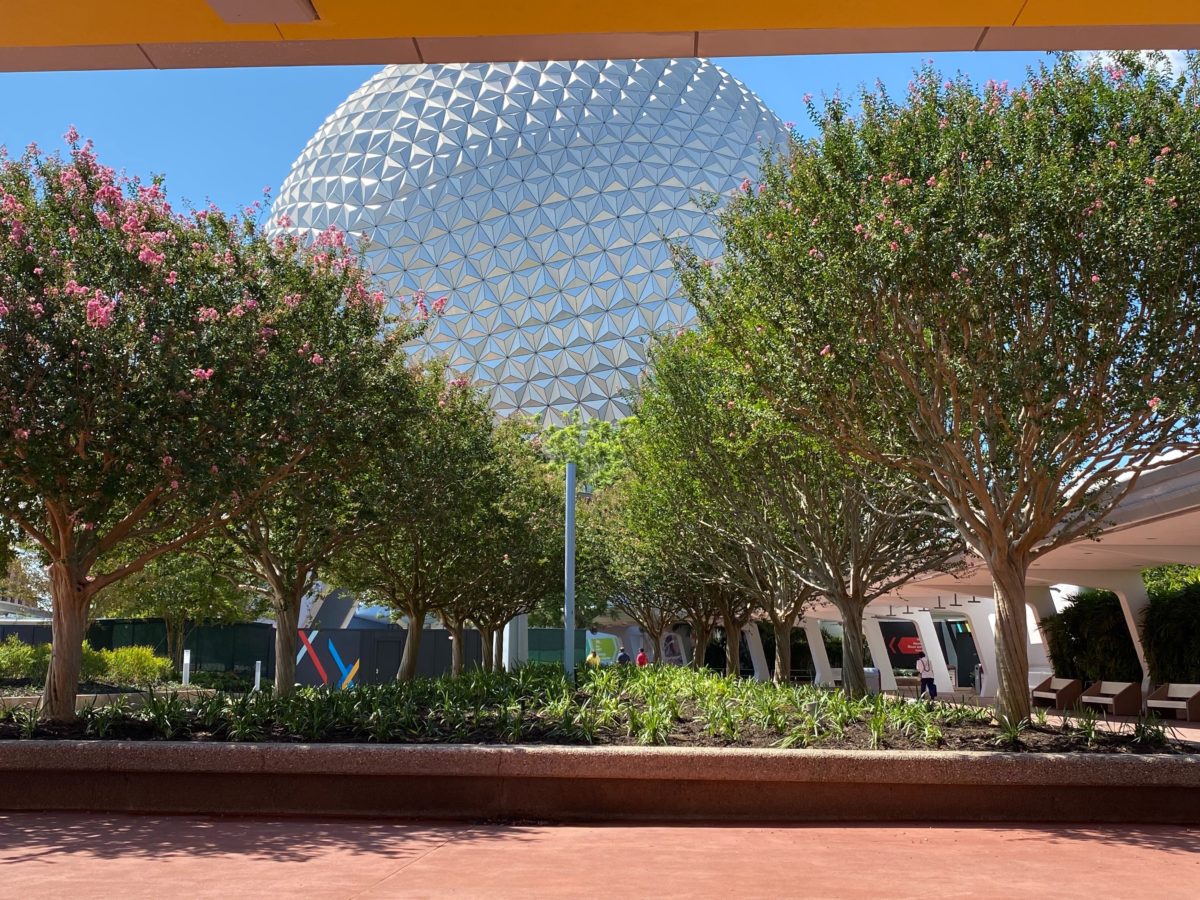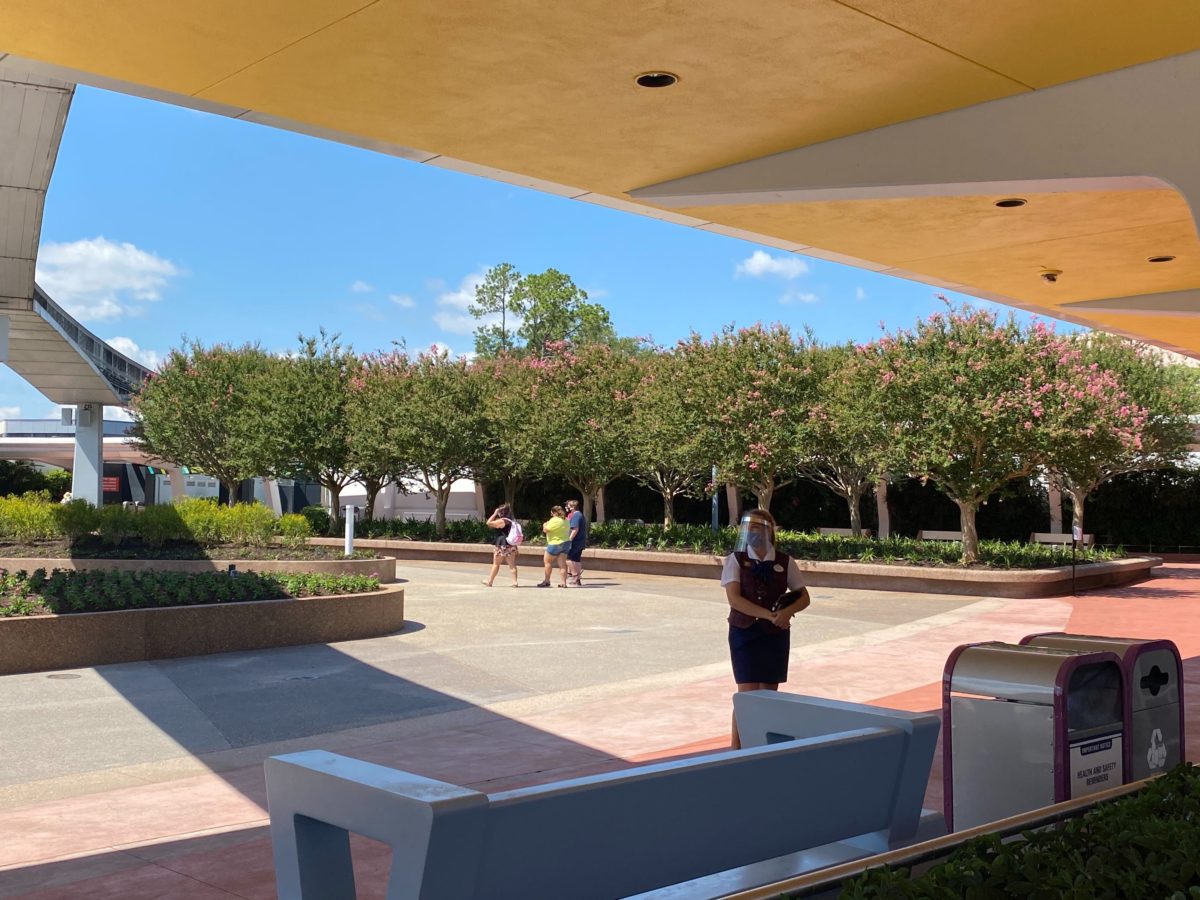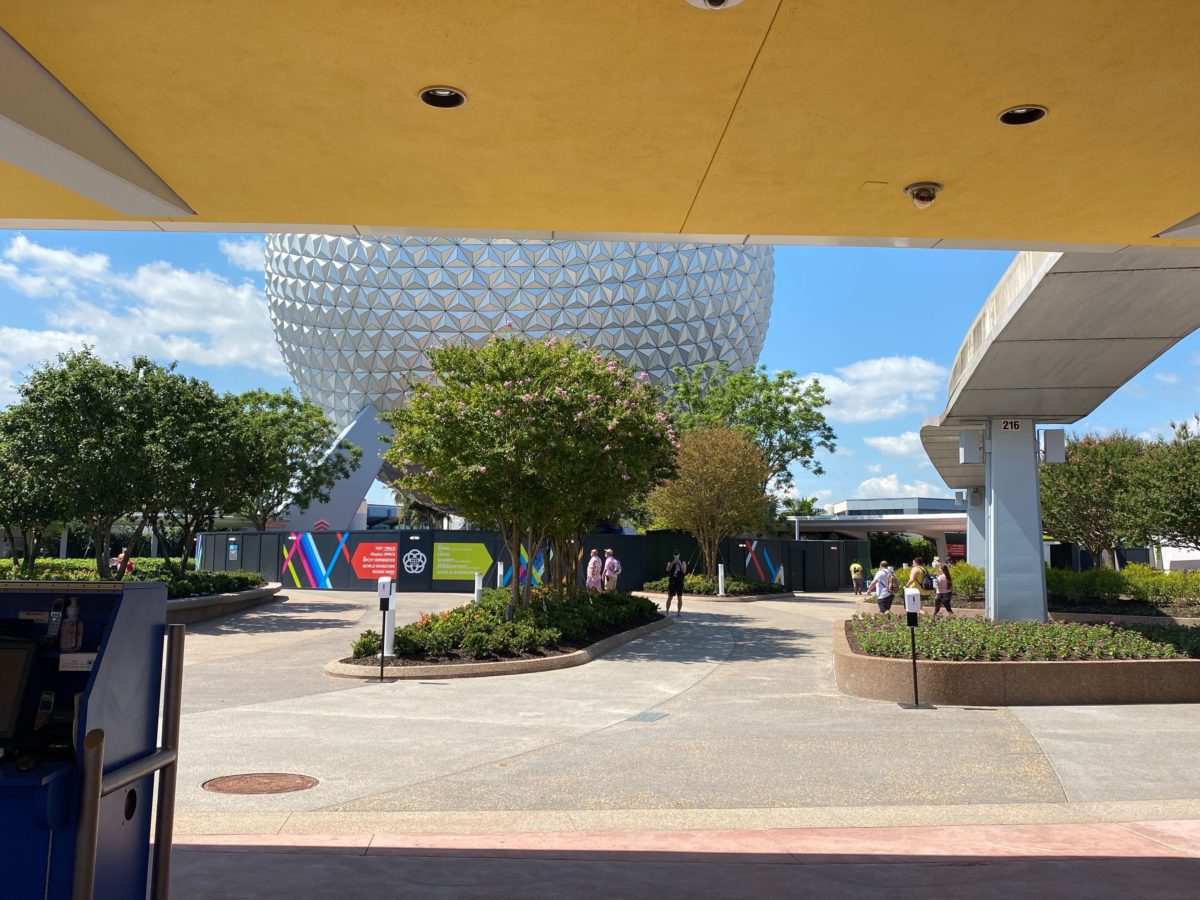 We saw some of these planters from a distance in aerial photos earlier this month.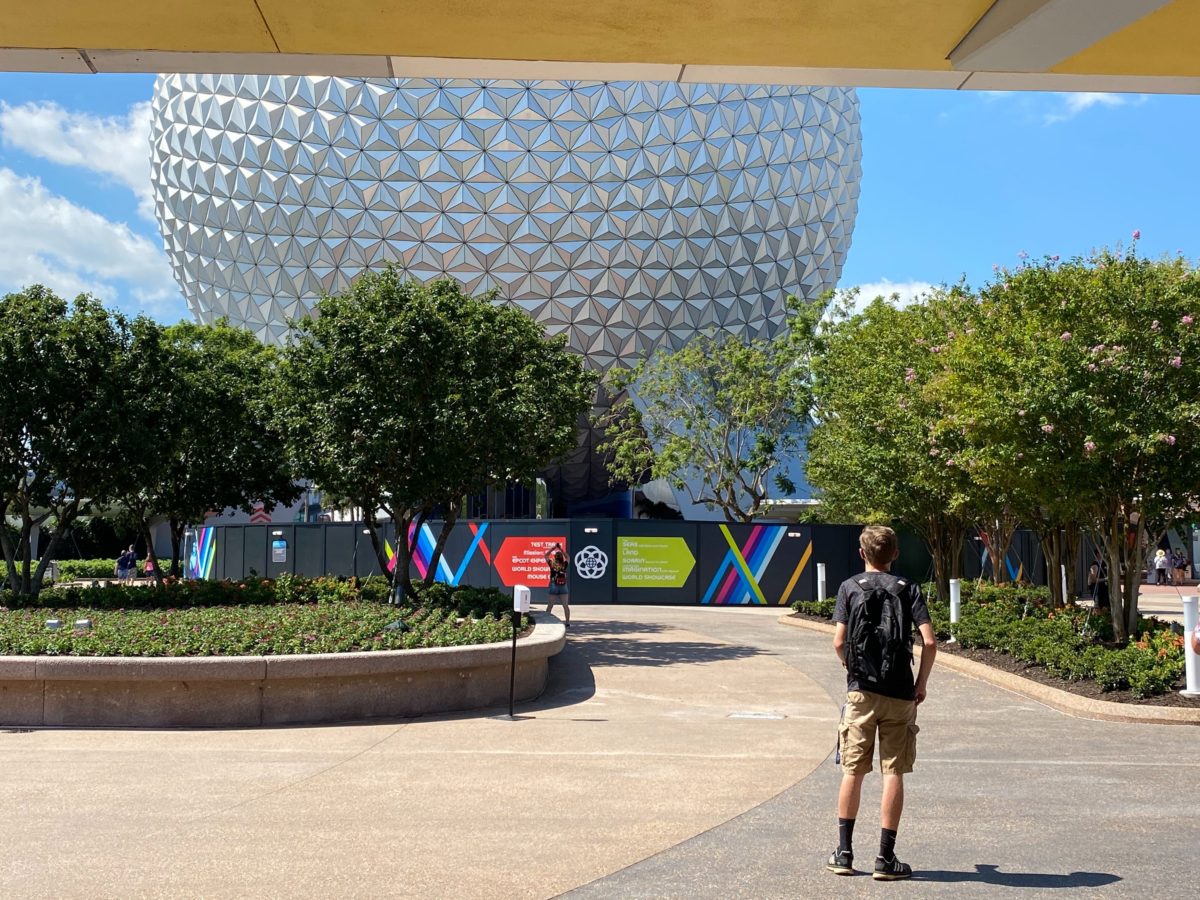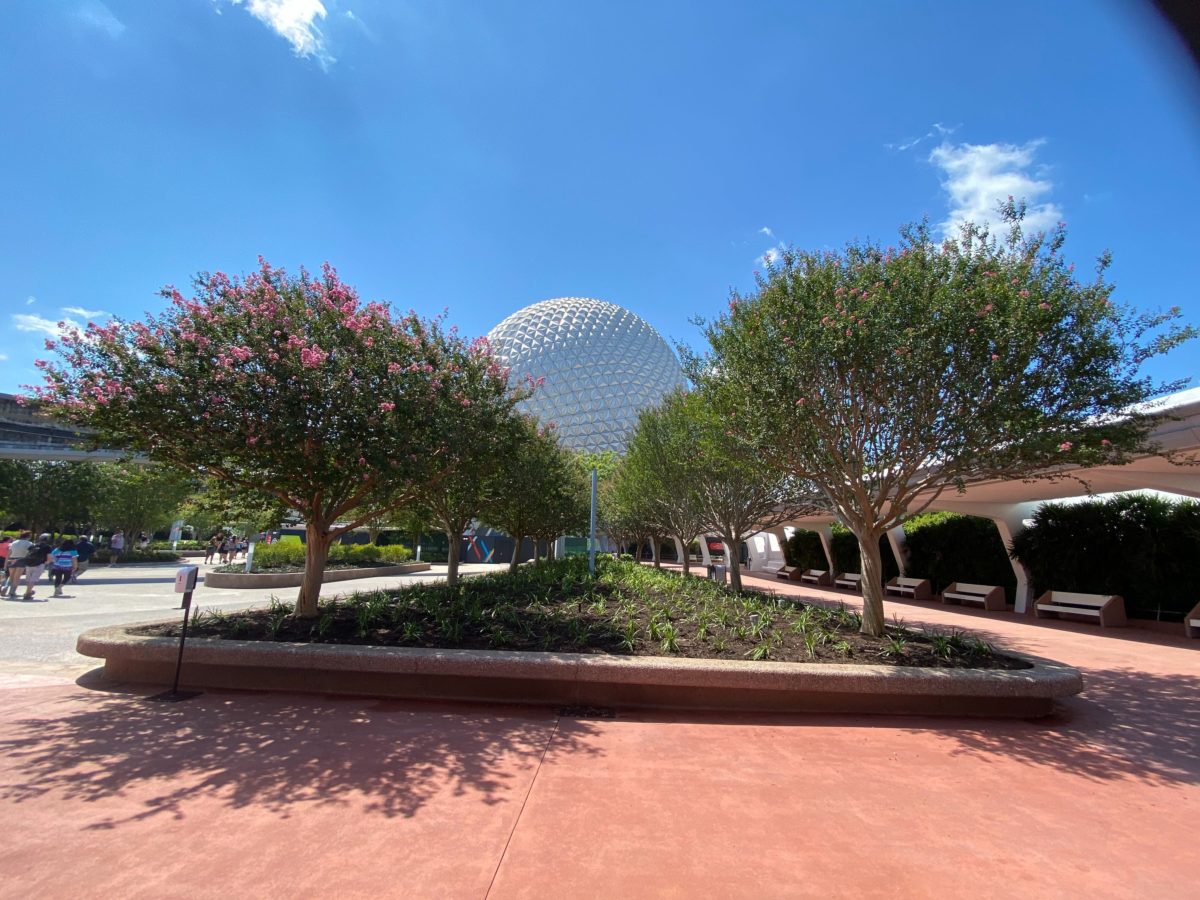 The trees provide some much needed shade.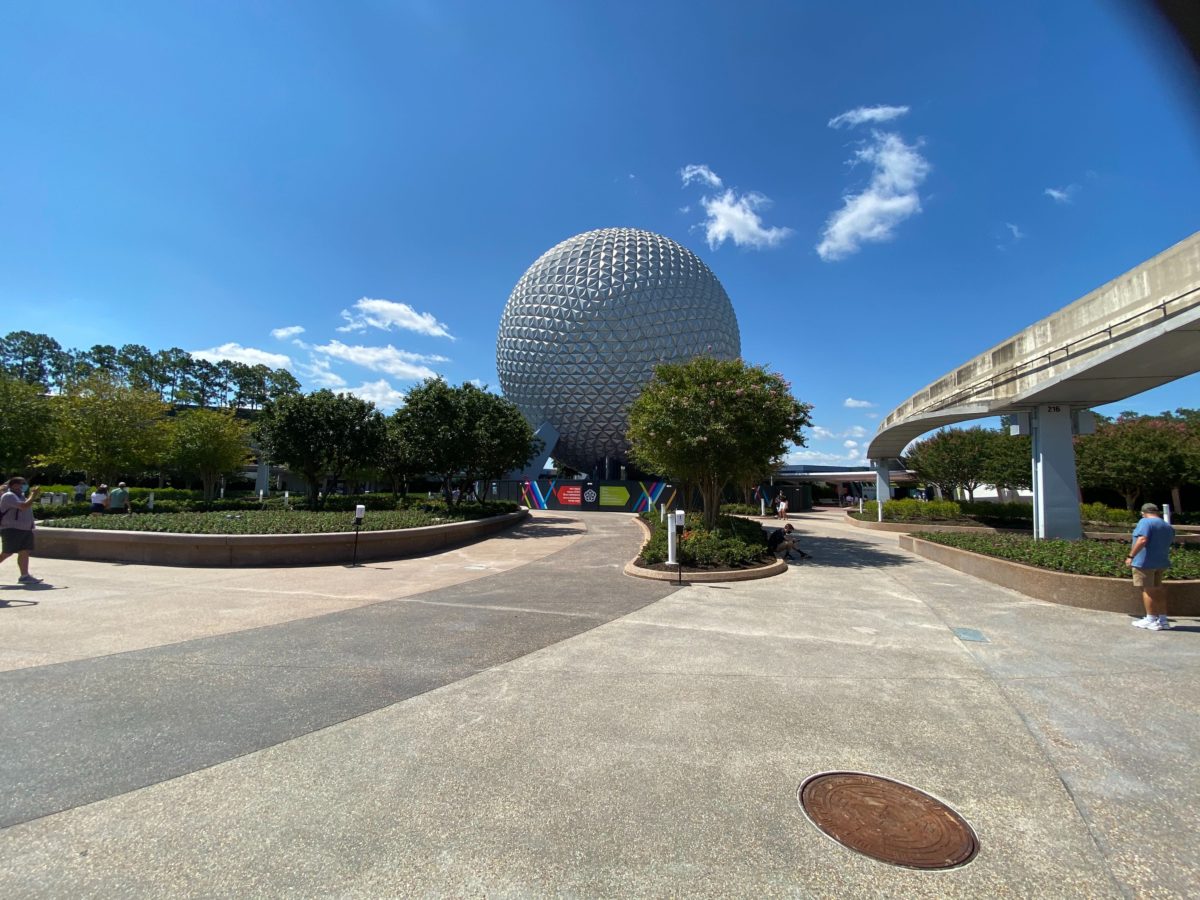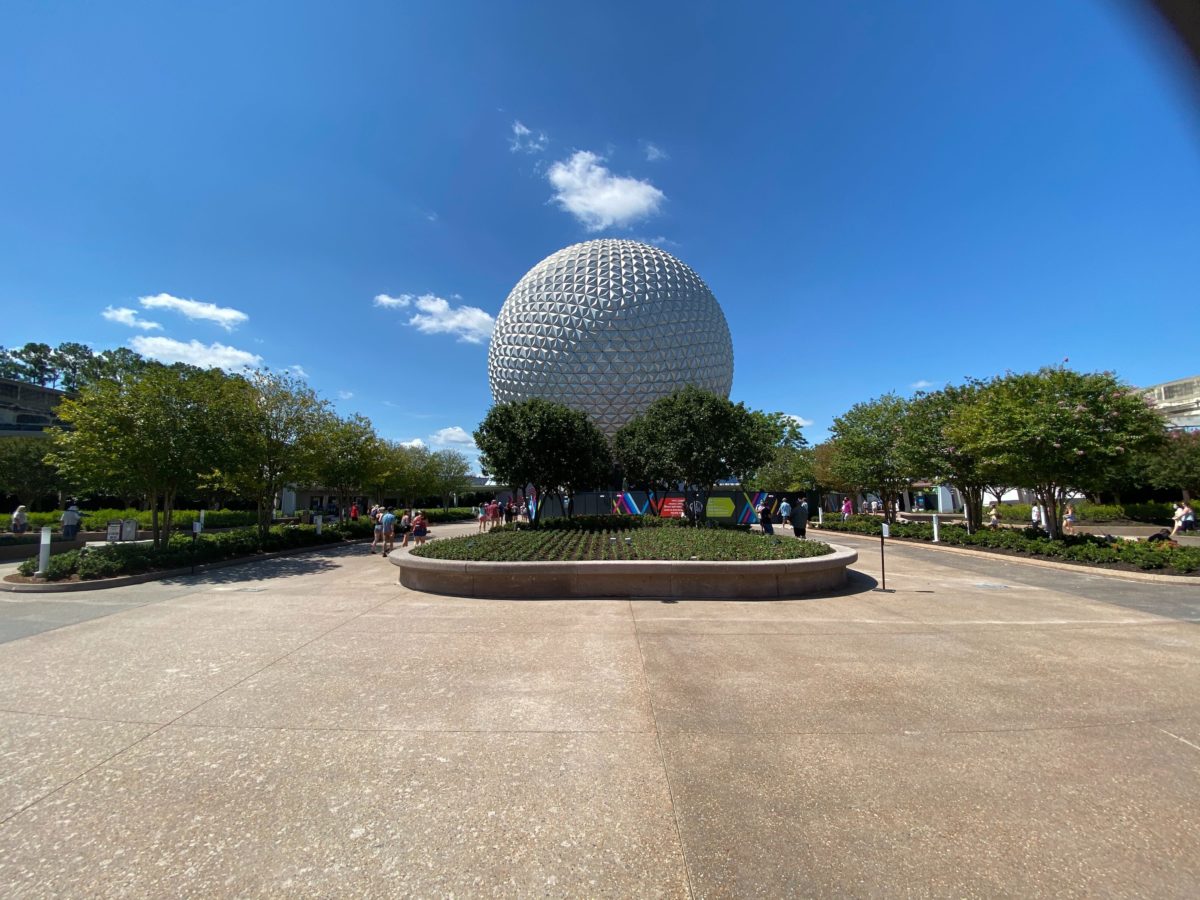 Construction on this area of the park, including the removal of the Leave A Legacy monoliths, began over a year ago.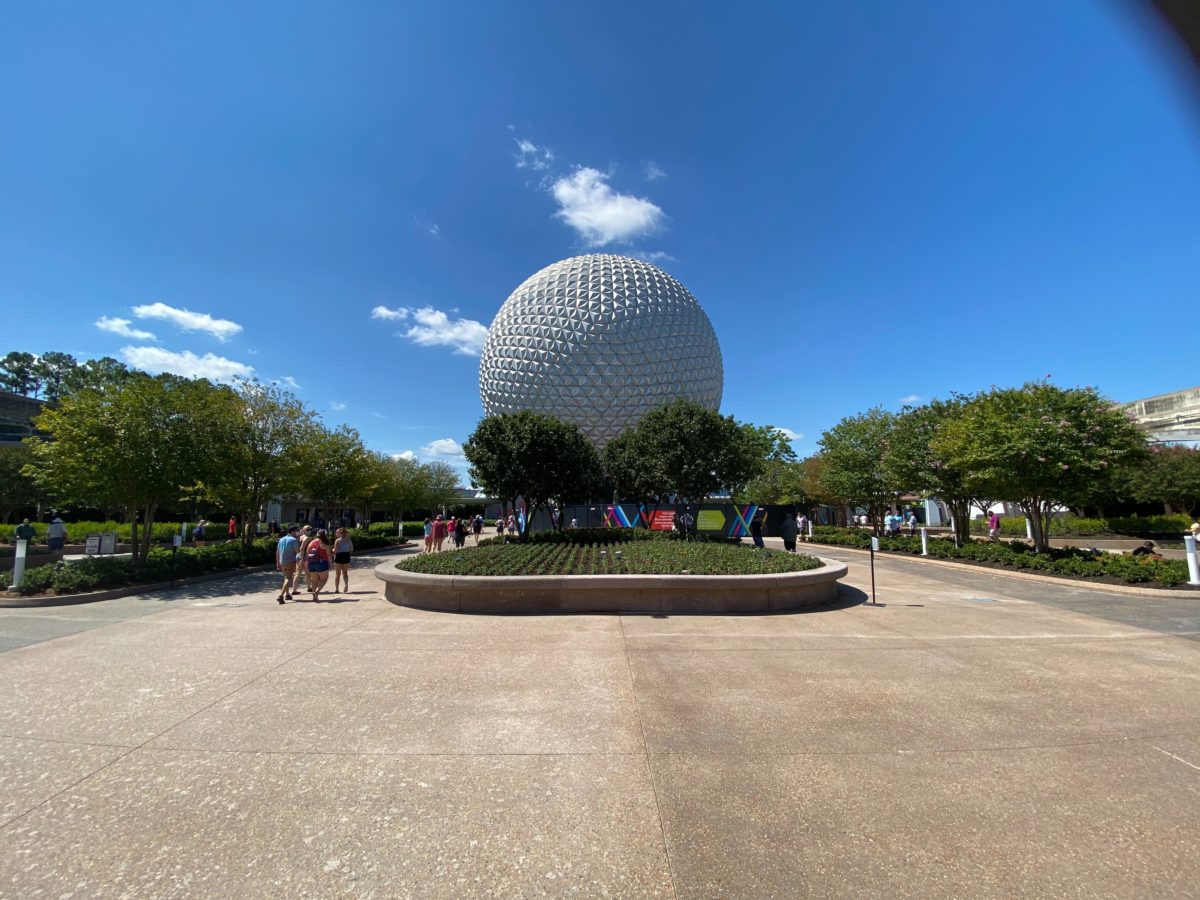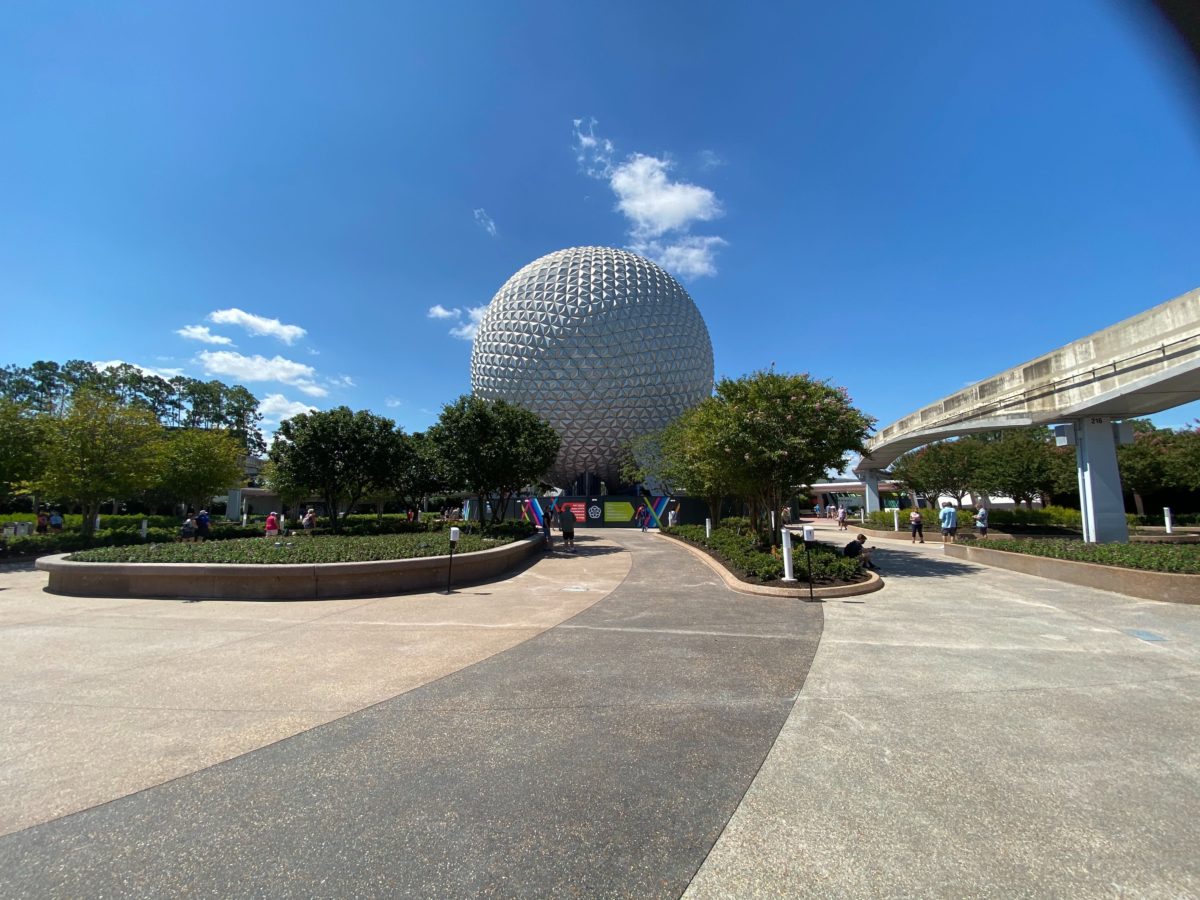 The now much more spacious entrance area also shows off how low crowds are during preview days at EPCOT. We're sure we'll see this area much more crowded next summer.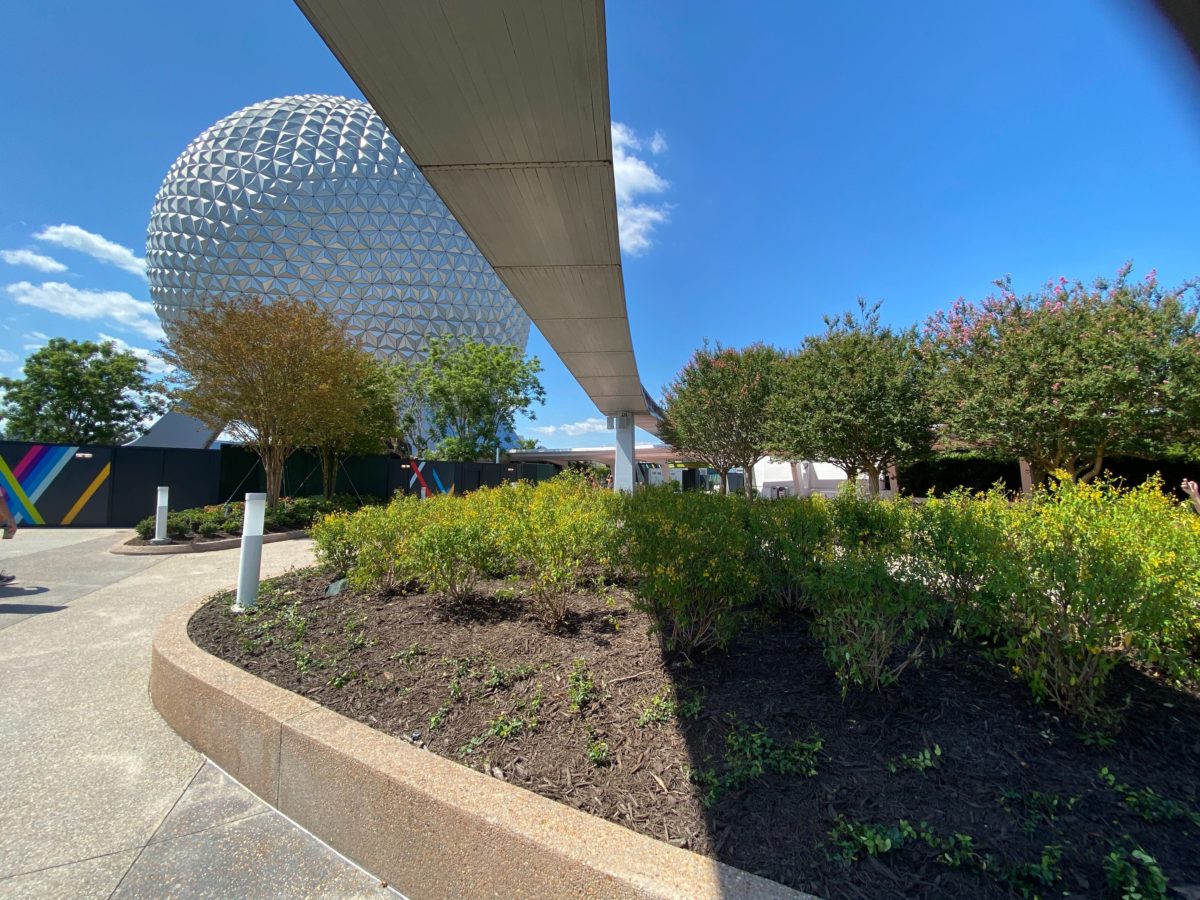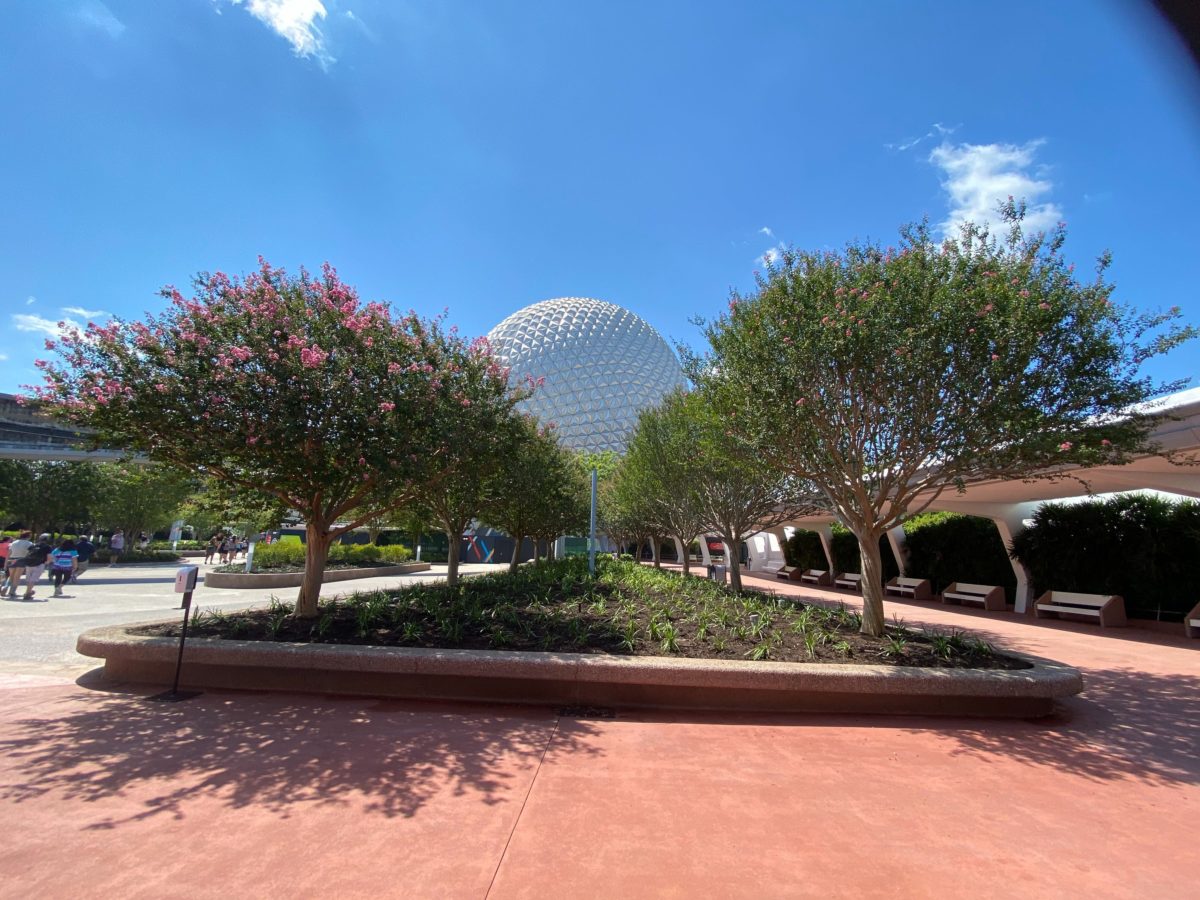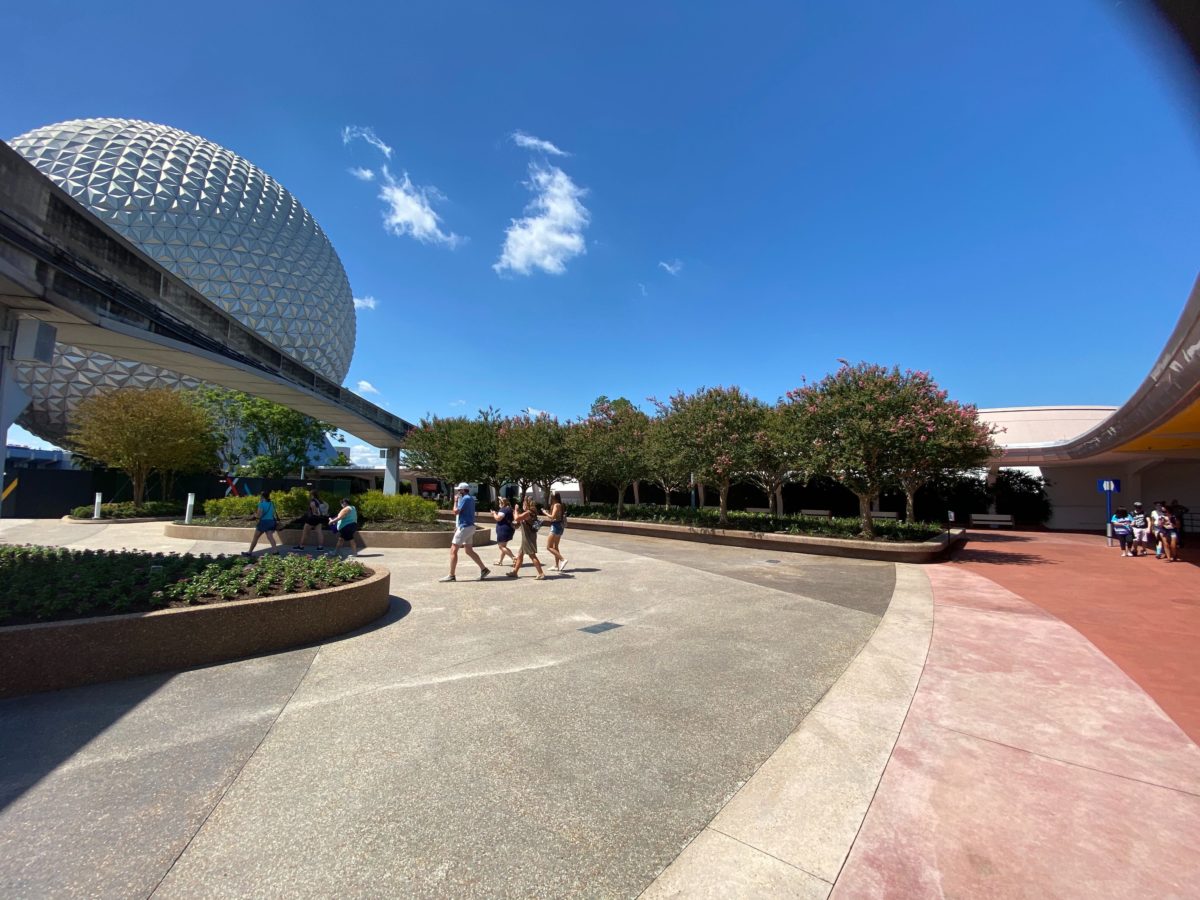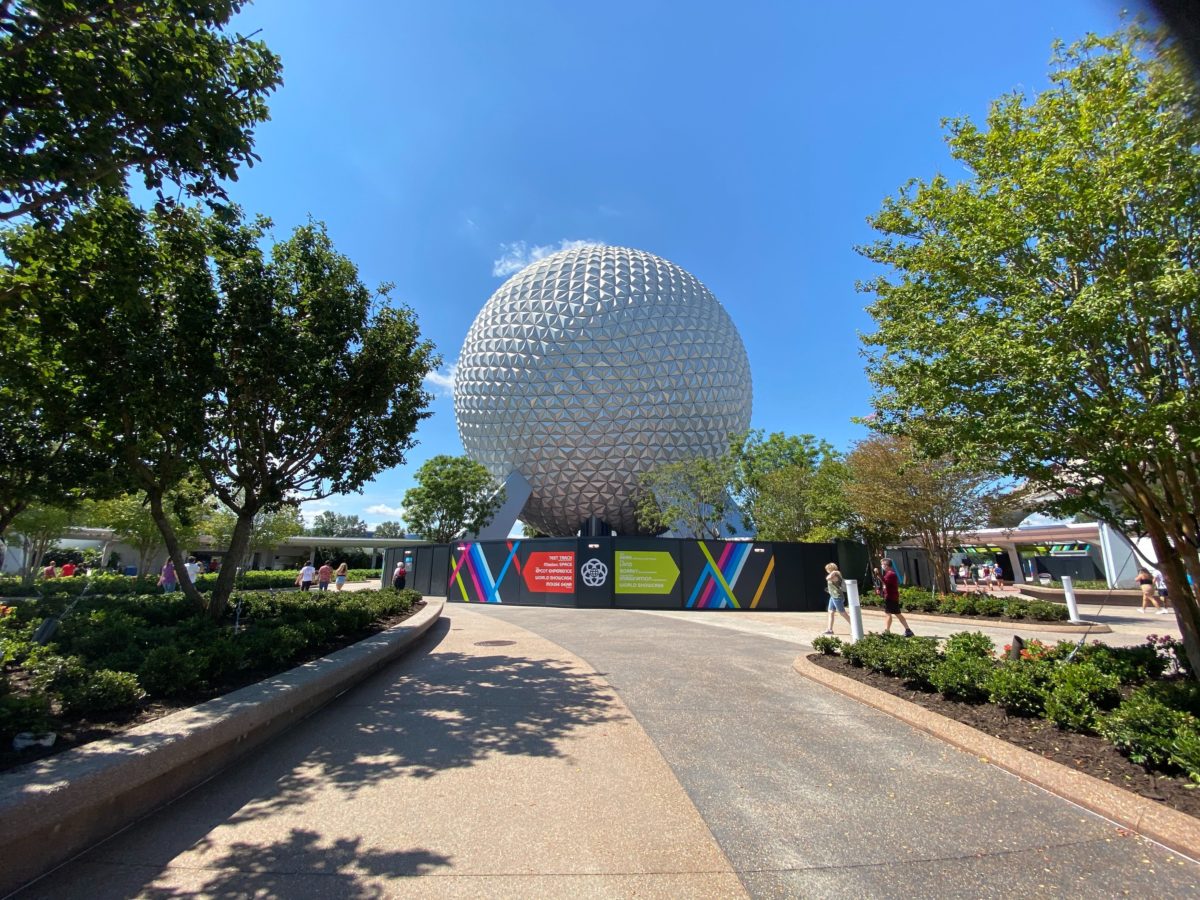 Some walls remain up as construction finishes in this area of EPCOT, with the final addition of a lucite fountain. Of course the rest of the park has a long way to go.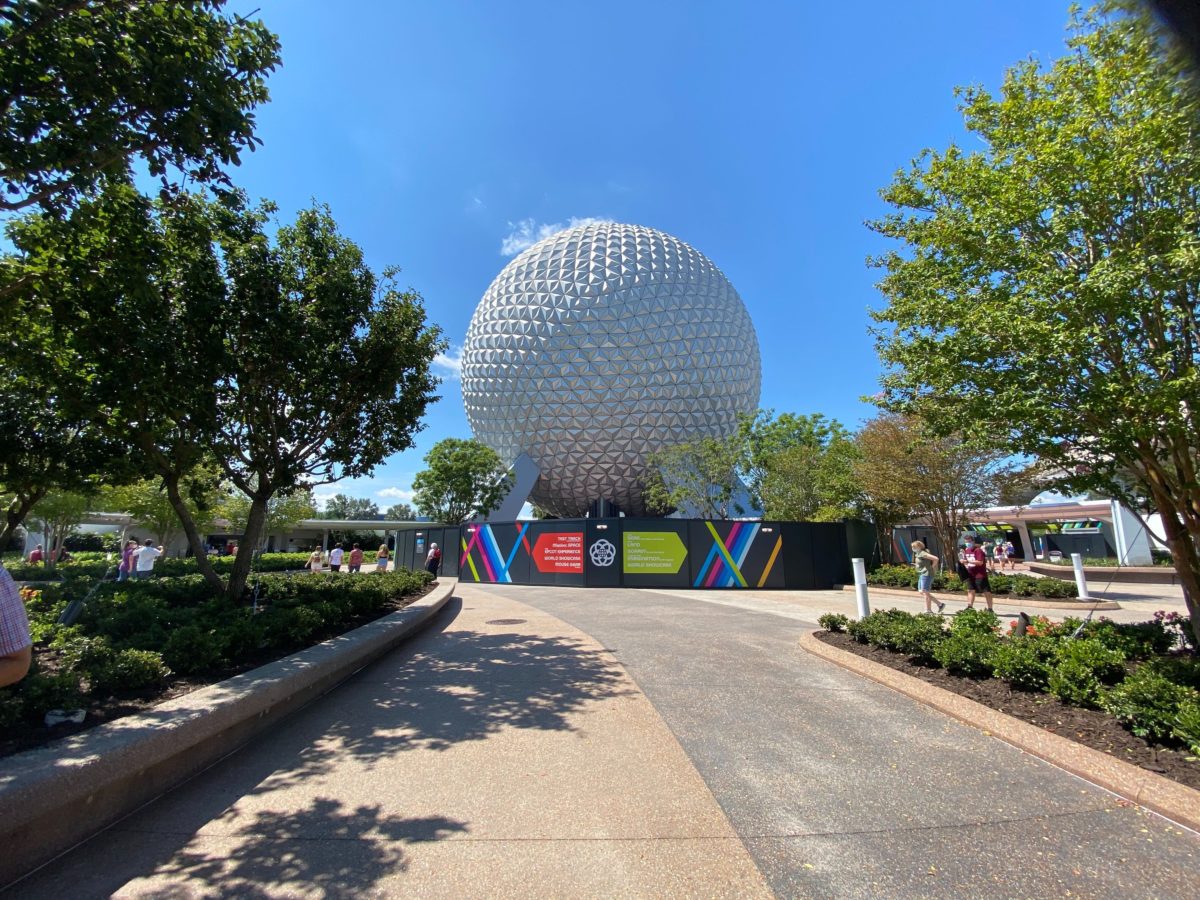 What do you think of the new garden entrance?
Keep watching our homepage for more updates about construction at EPCOT.