Who's ready for some barbecue? We know we are! Join us for lunch at Flame Tree Barbecue in Disney's Animal Kingdom as we learn how this dining location is following health and safety guidelines.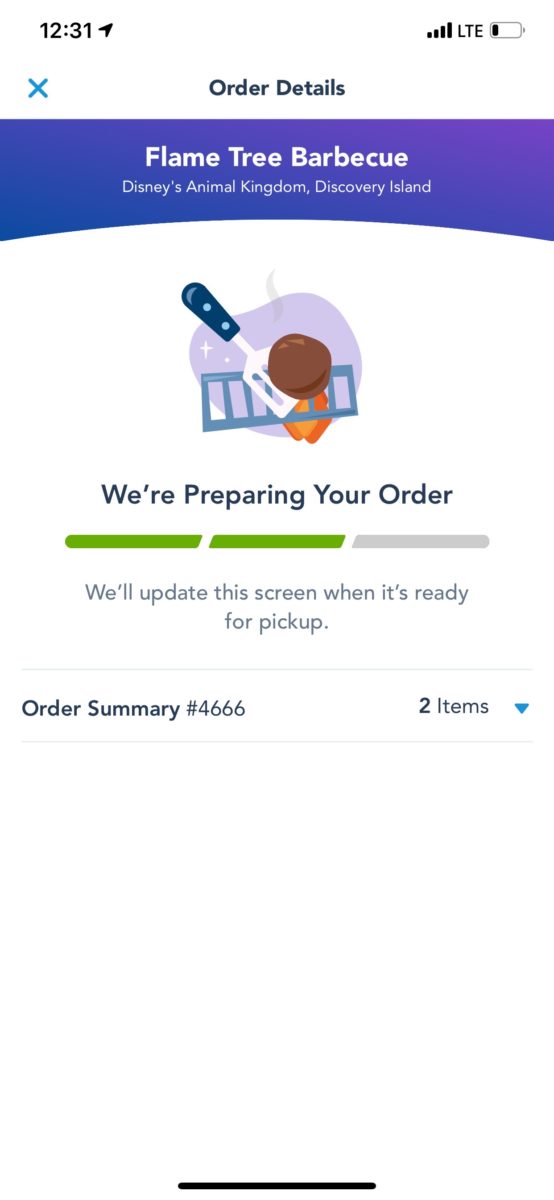 Here, you need to place your order through your mobile device. Scroll through the menu on your My Disney Experience App, select your items, select what time you would like to pick up your food, and after your payment goes through, you need to wait until you are notified that your order is ready. Only at that time can you make your way over to a Pick Up station inside the restaurant.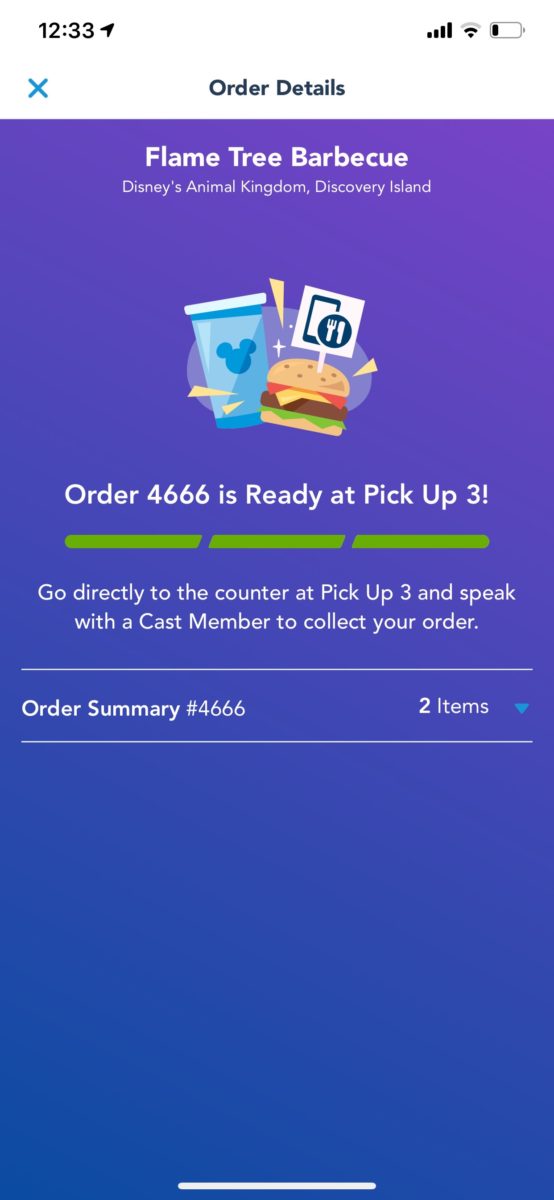 Once your order is ready, it will alert you. At this time you need to have your order number ready and approach the Pick Up area.
A notification will inform you which Pick Up window to go to on your mobile device. The numbers are indicated both at each register and on the ground.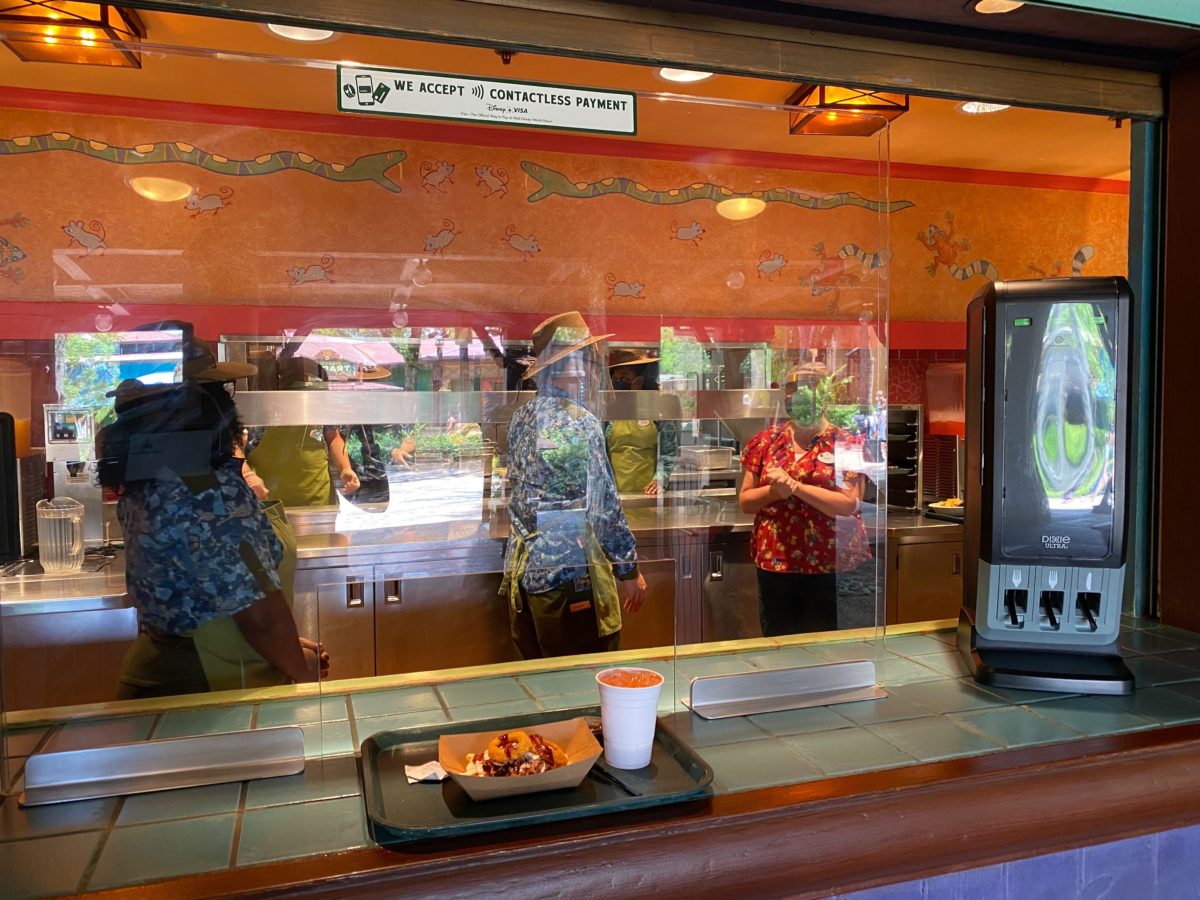 Plexiglass barriers separate you and the Cast Members behind the counter. Notice the new cutlery dispenser to the right. For each fork, knife, and spoon, only the handle is exposed. Guests pull the handle of the utensil out of the slot in order to retrieve it. We have seen these new dispensers before at Cosmic Ray's Starlight Cafe and other quick service locations.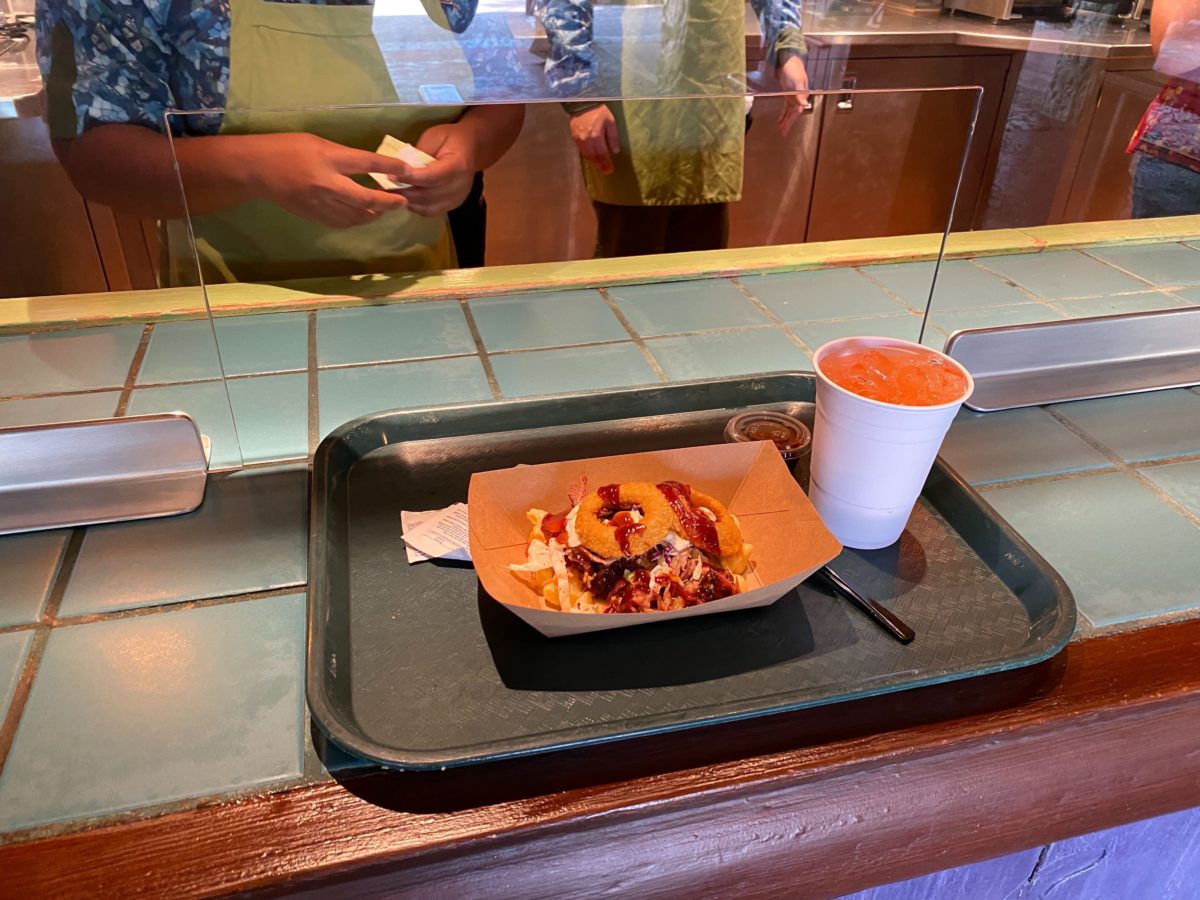 A Cast Member slides your tray through the slot in the plexiglass barrier for you to take.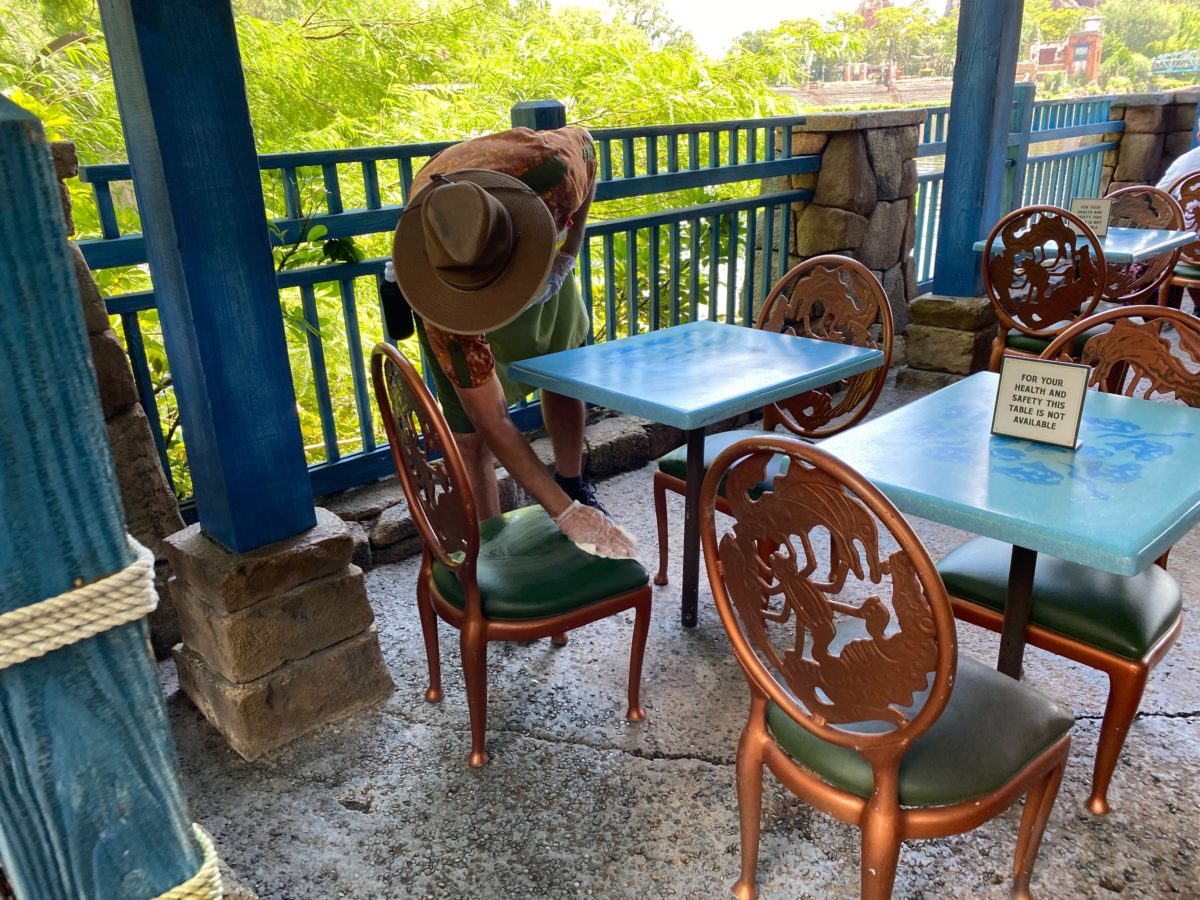 Here a Cast Member diligently wipes down tables and chairs between guest use. Notice the sign stating "For your health and safety this table is not available". This type of sign can be found in multiple dining locations in order to maintain social distancing such as Restaurantosaurus and Pecos Bill Tall Tale Inn and Cafe.
Mandarin Orange Lemonade – $4.99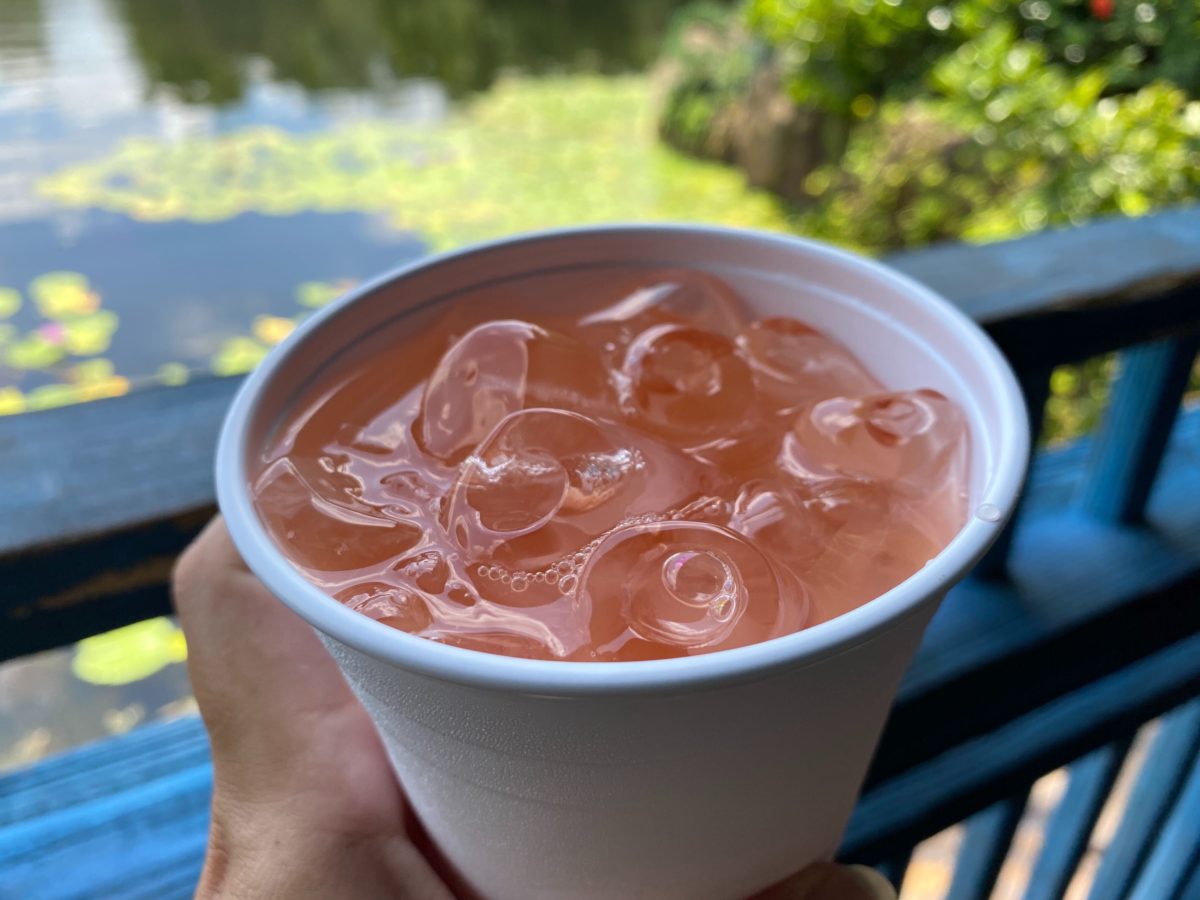 While this drink sounds delightful, we found it to taste more medicinal than refreshing.
Baked Macaroni and Cheese with Pulled Pork – $11.99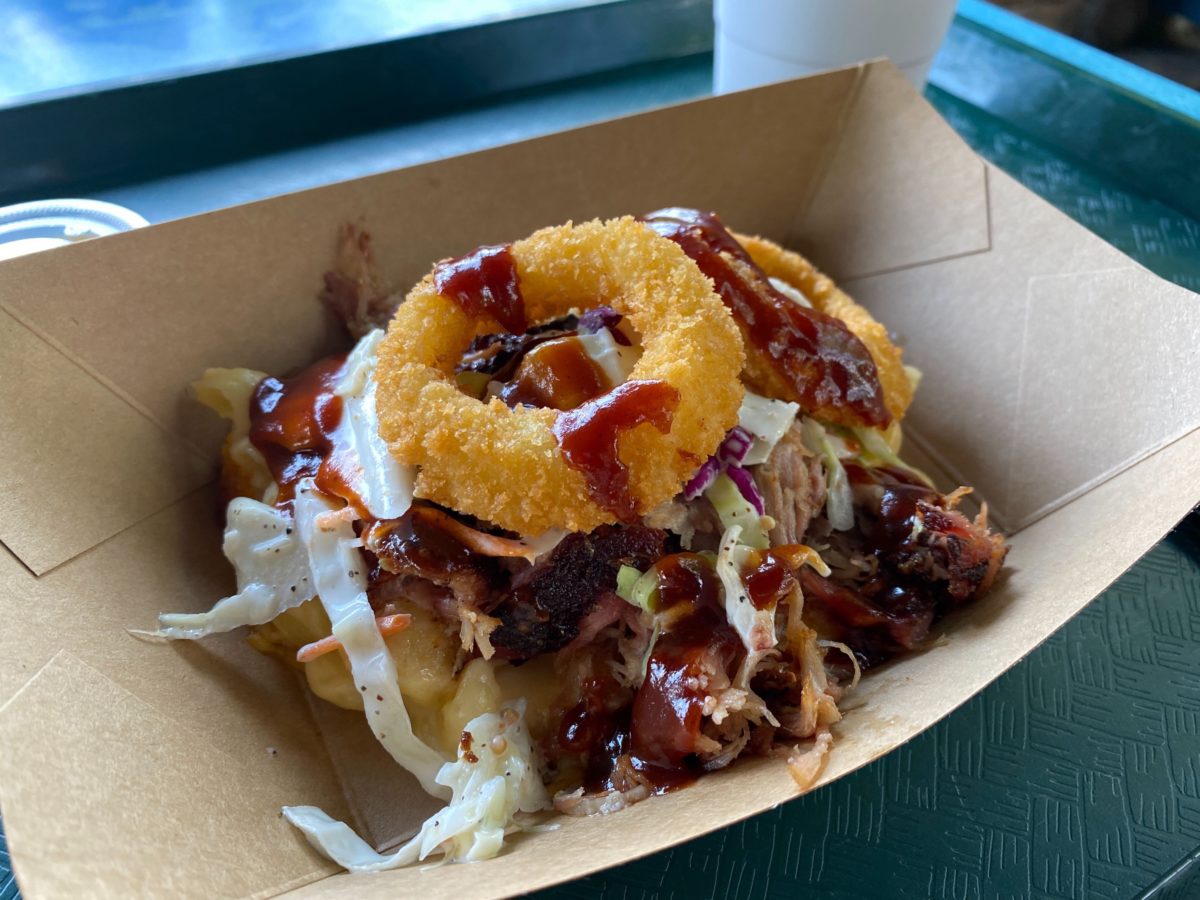 We decided to enjoy the baked macaroni and cheese with pulled pork this afternoon.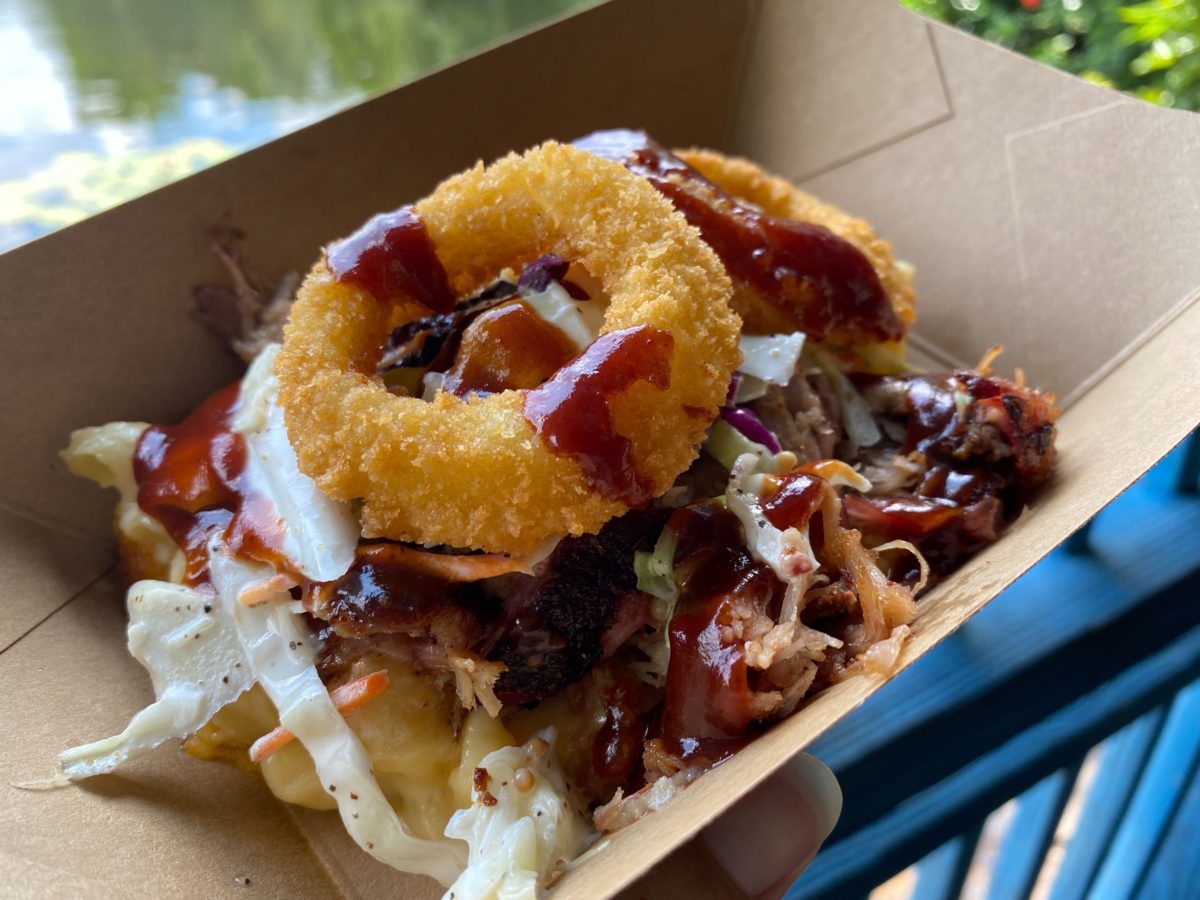 This entree is topped with coleslaw, onion rings, and of course, plenty of barbecue sauce! Looks delicious!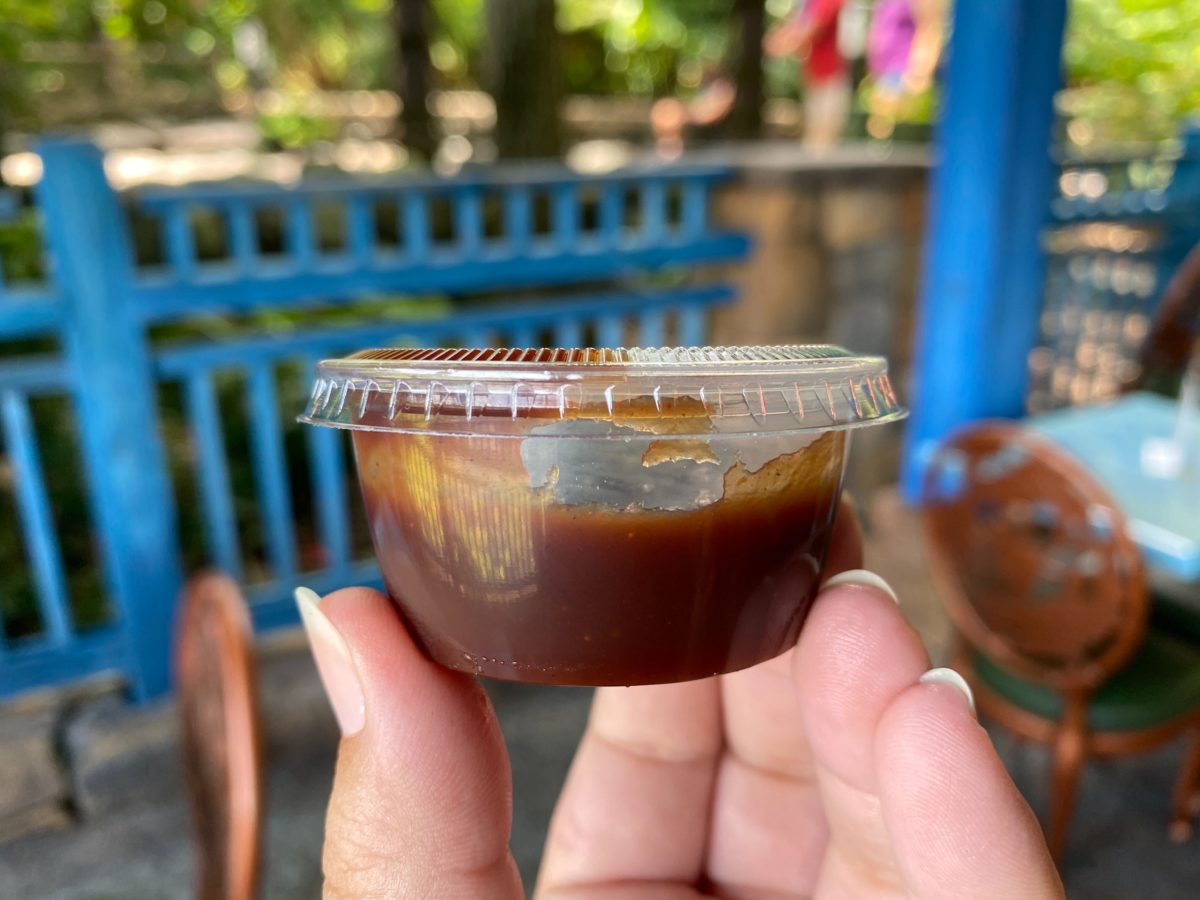 You can no longer use the large pumps to satisfy your sauce needs. Instead, guests are provided with extra barbecue sauce on your tray during pick-up. They come in small, disposable plastic cups with lids.
All this talk about barbecue food is making me hungry! Do you have a favorite meal to order at Flame Tree Barbecue? Let us know what it is in the comment section below!