"Good times are here to stay… let's get away, and have a perfect picnic!" Back in mid-March, something did stop us now, but luckily today, we're back at Disney's Hollywood Studios and ready to hop aboard the Runnamuck Railroad with Goofy in Mickey & Minnie's Runaway Railway. If you've been following along with our coverage, we're at Disney's Hollywood Studios for Cast Member previews today, and have plenty of park updates to share. In this post, we'll be walking you through new health & safety updates throughout Mickey & Minnie's Runaway Railway.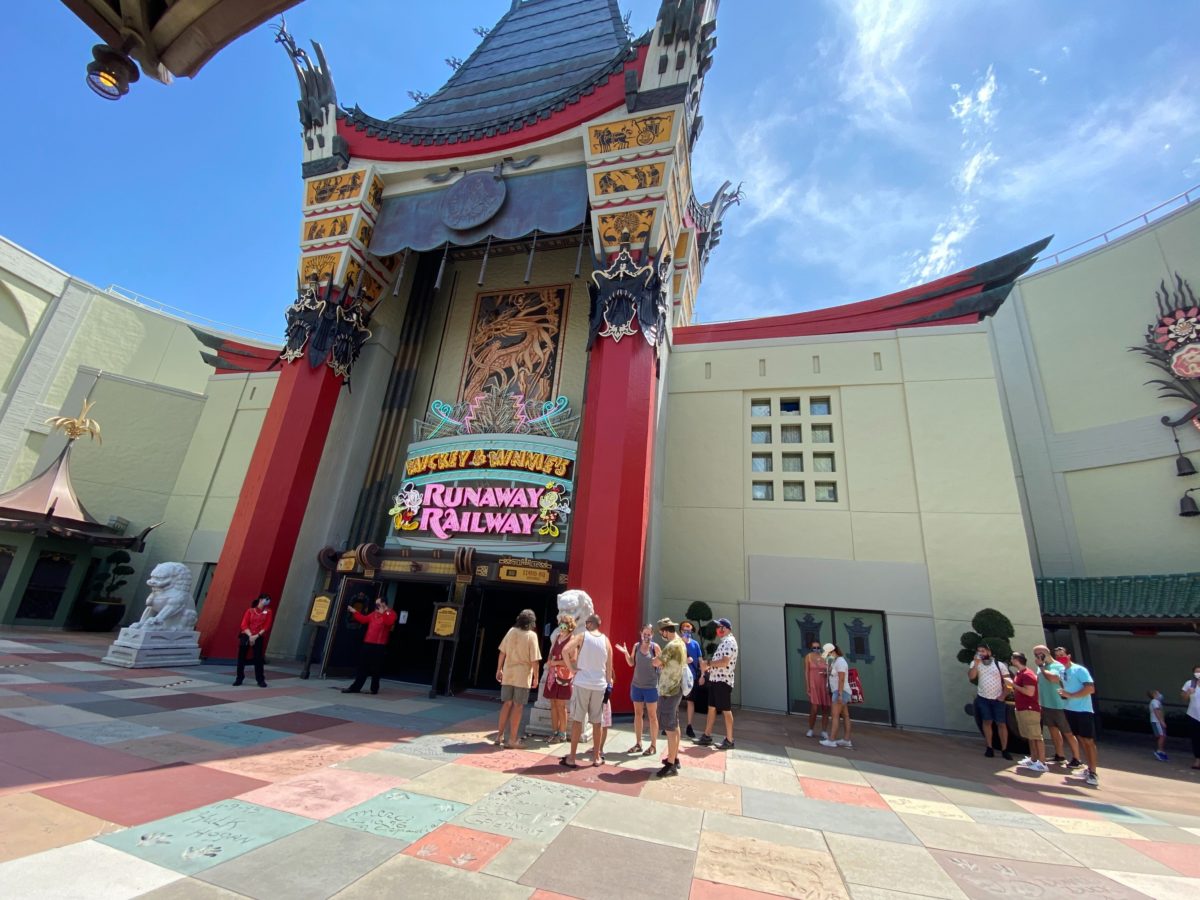 As a reminder, FastPass+ is temporarily suspended, meaning that all rides are stand-by only. Guest line up along the right side of the entrance, with floor markers to help them remember to stand 6 feet apart.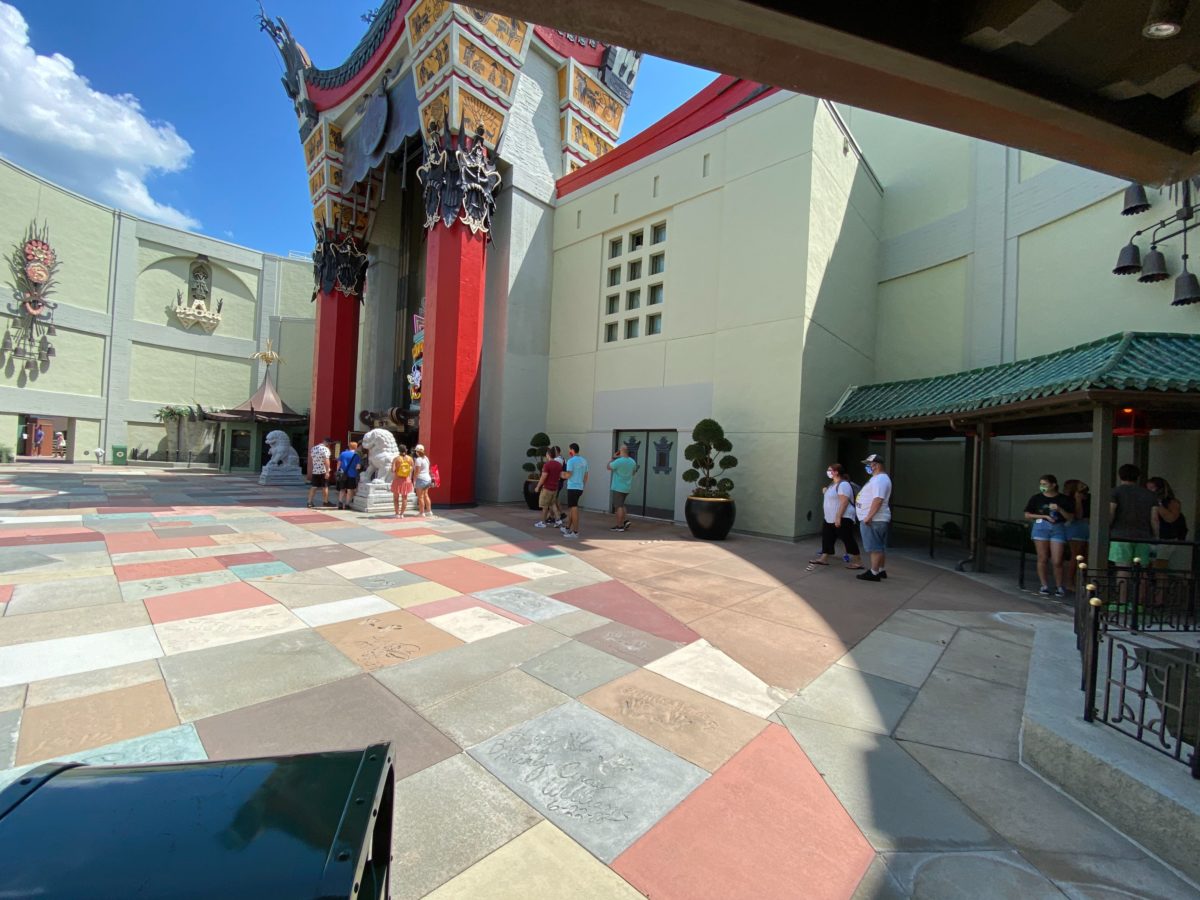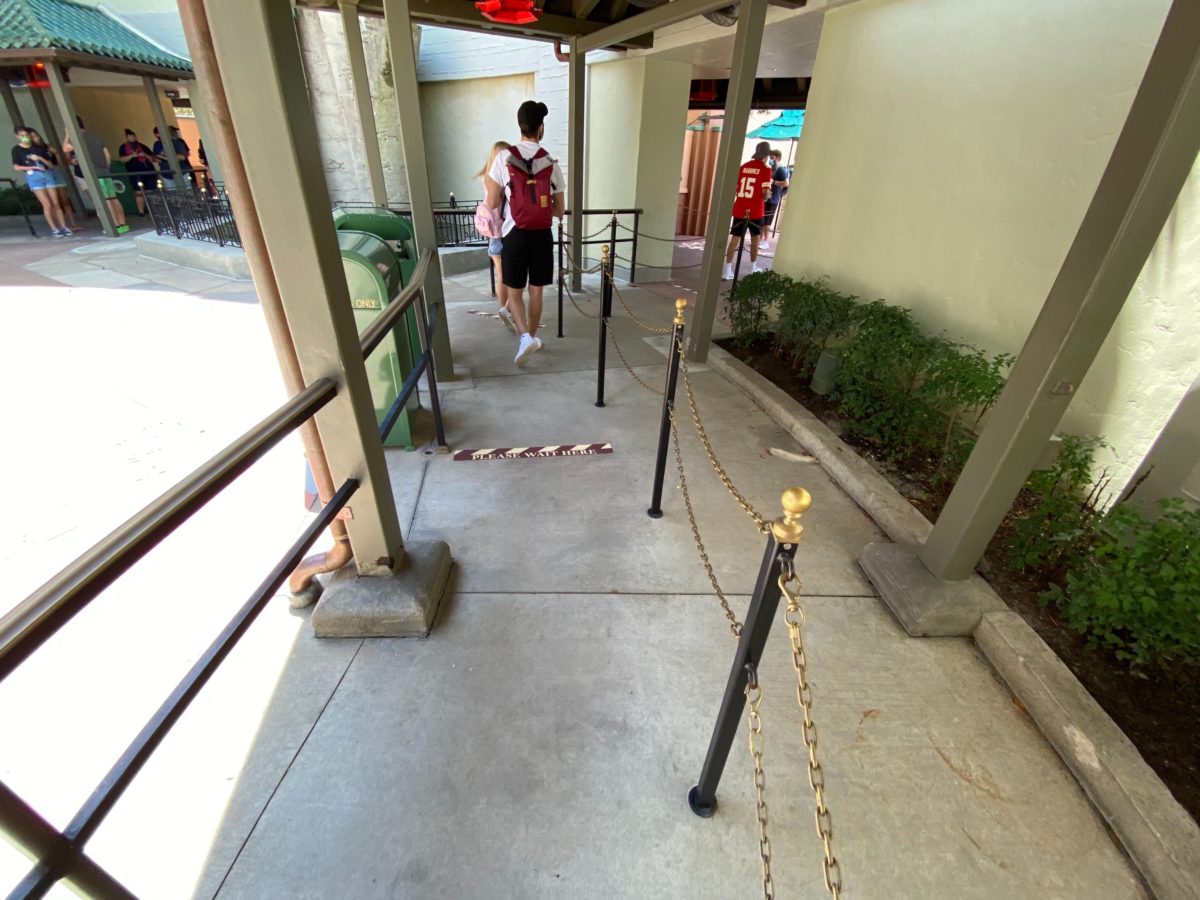 Even throughout the extended queue, there are floor markings to help guide you. These are staggered in parts of the queue with switchbacks, to avoid having parties side-by-side.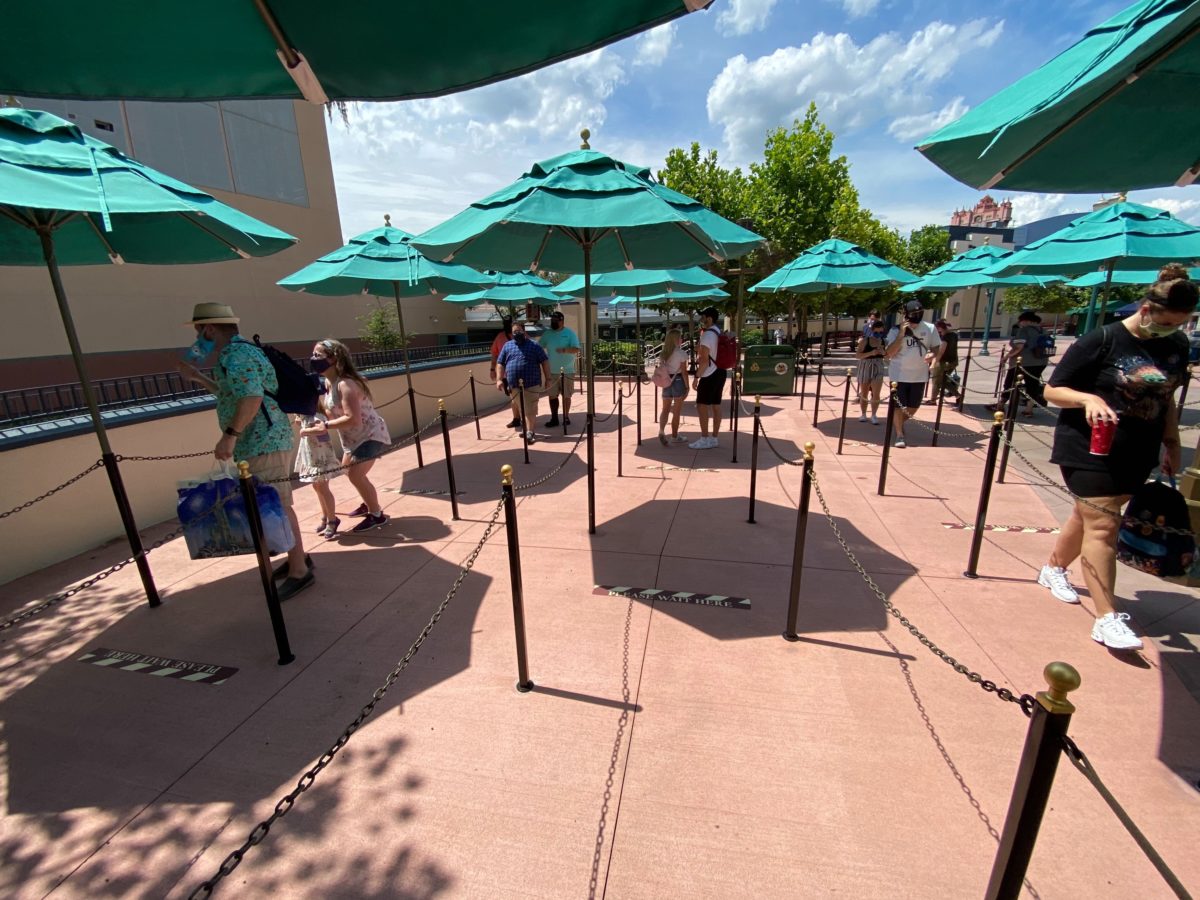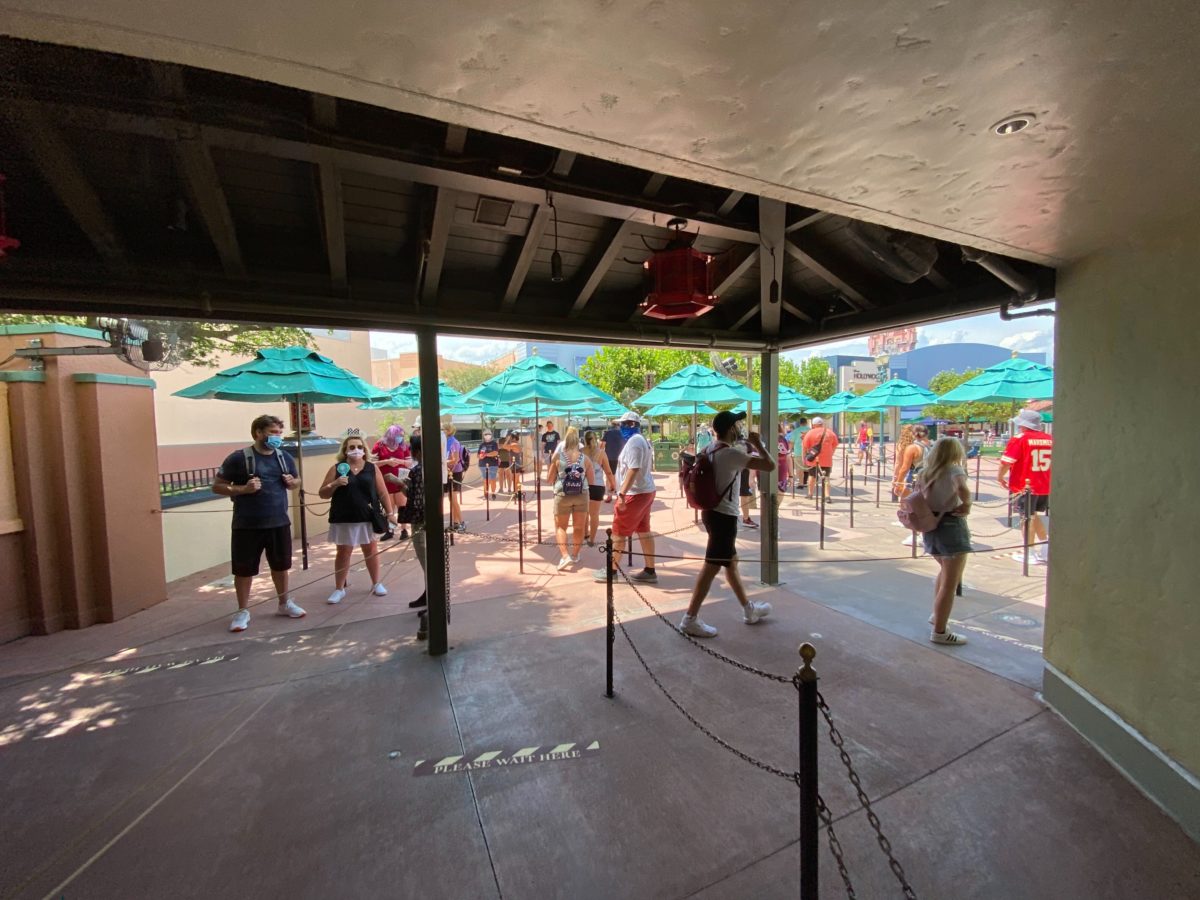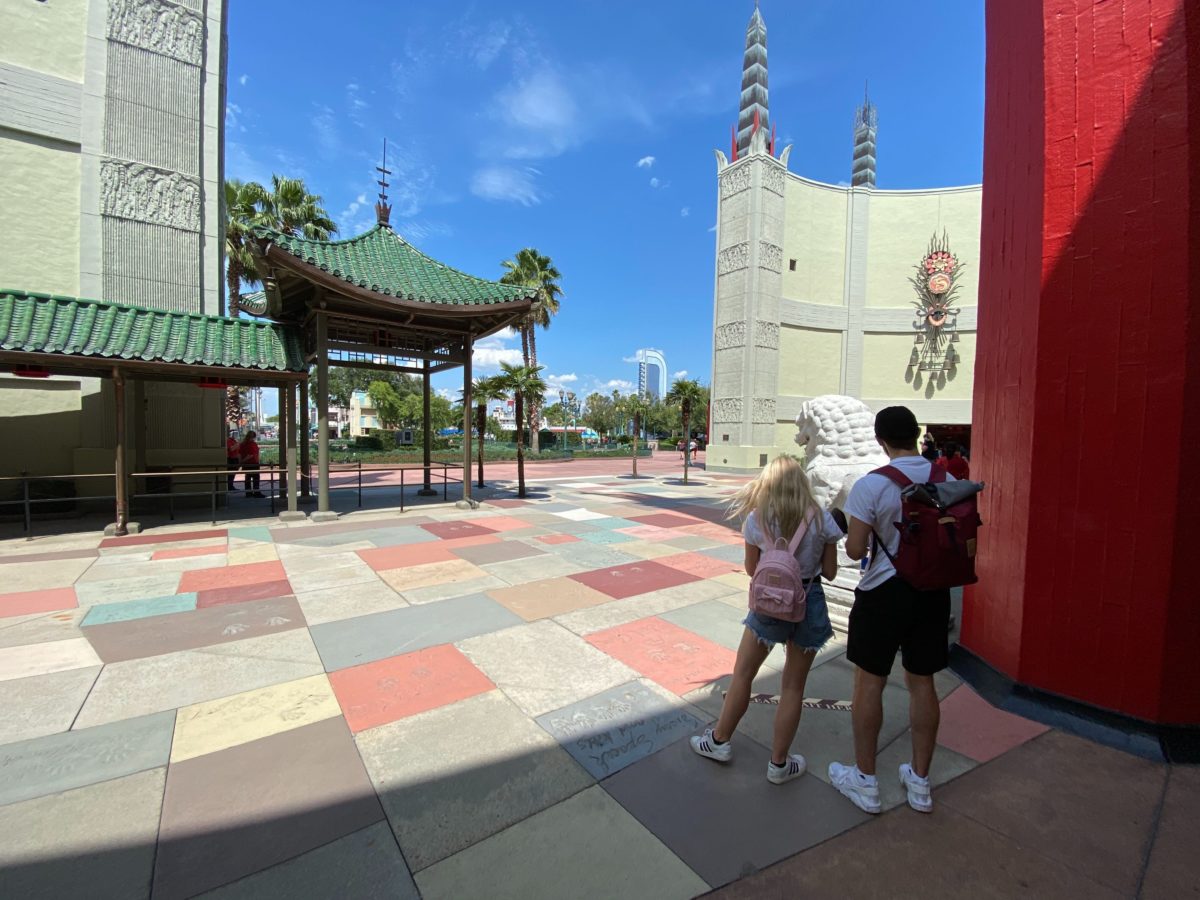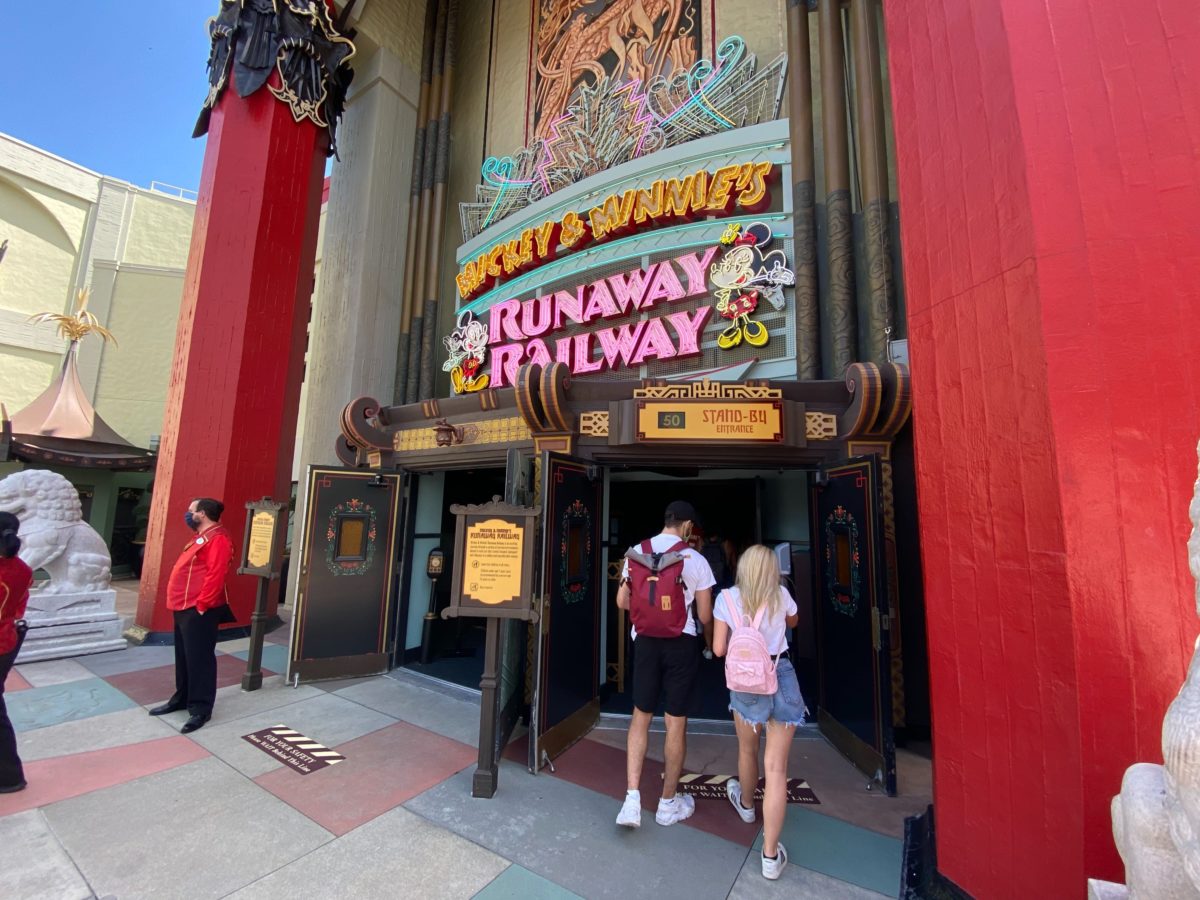 Given lower ride capacity, the wait time was rather lengthy at 50 minutes, but still somewhat tame compared to the 240 minute waits of opening week.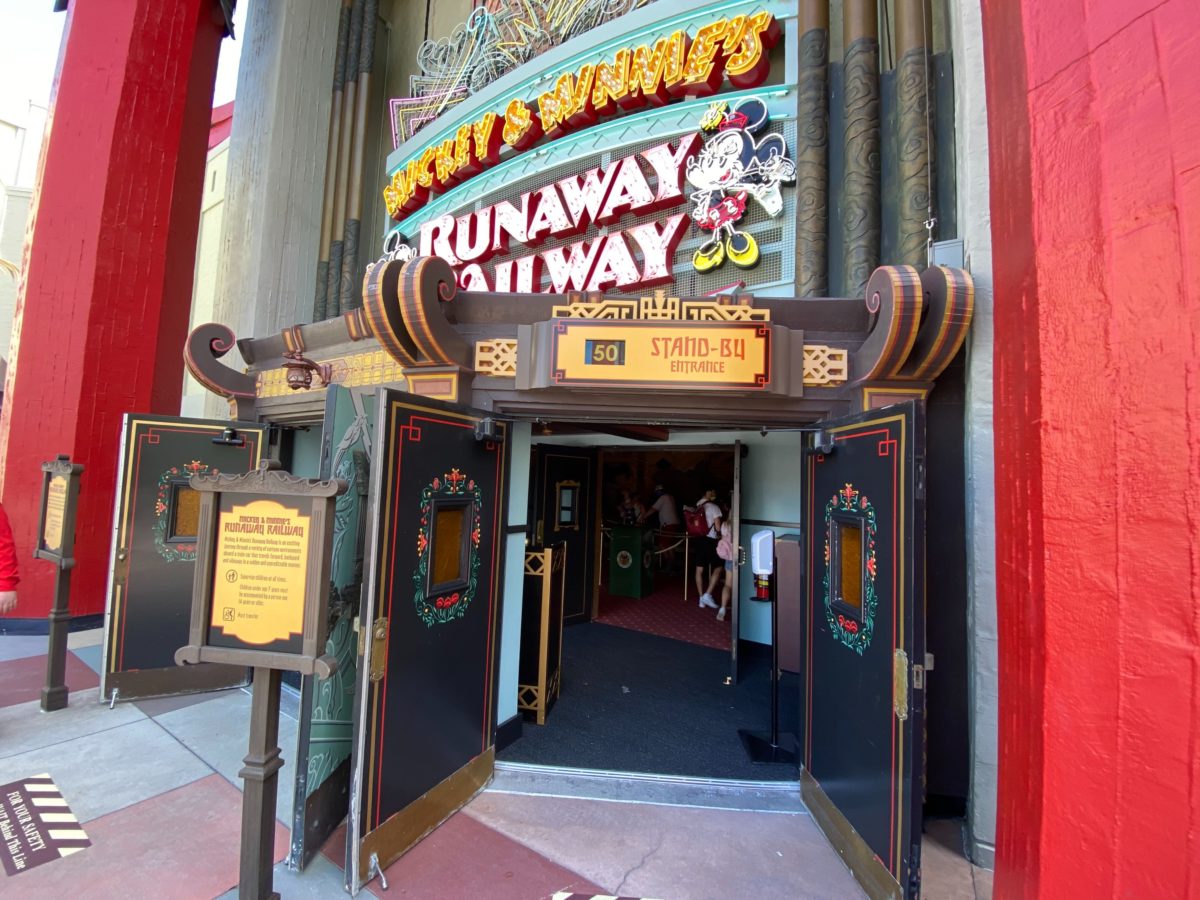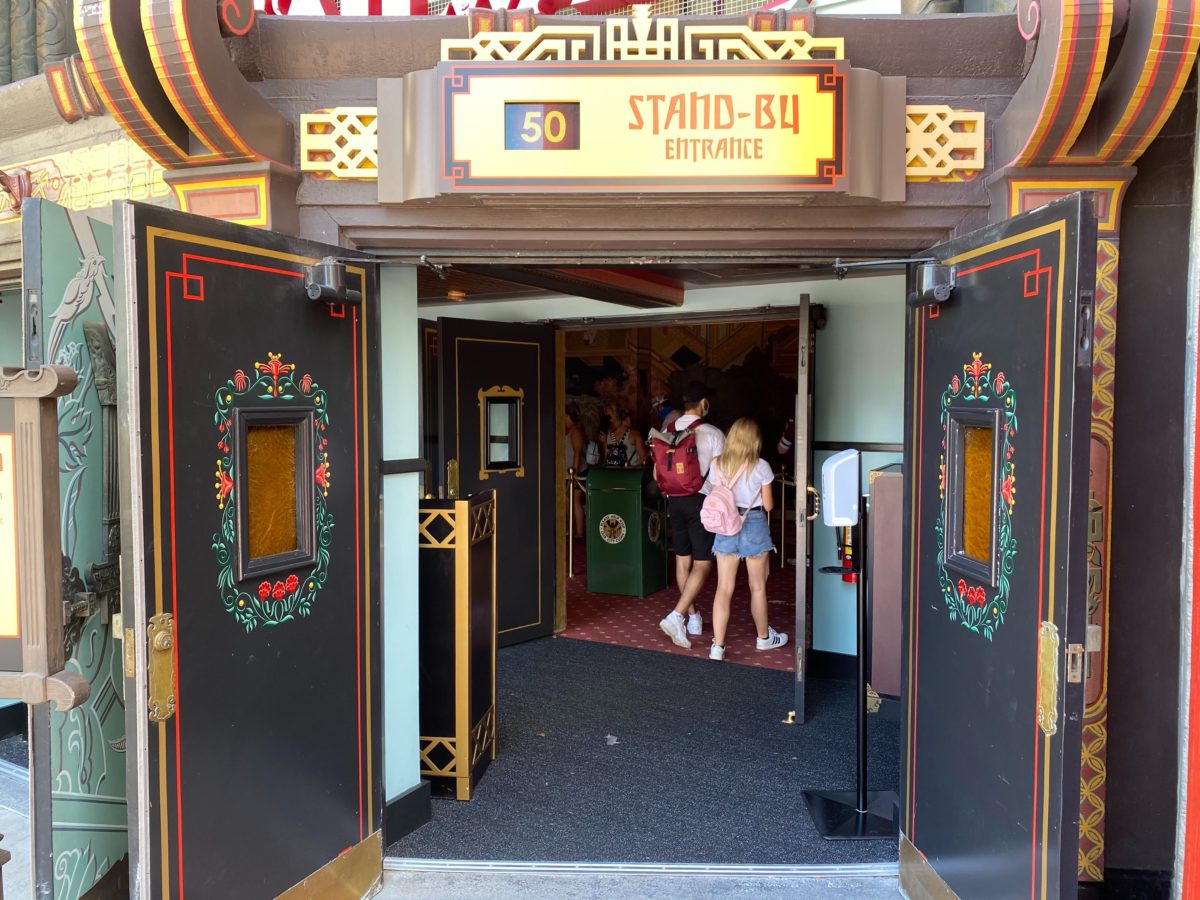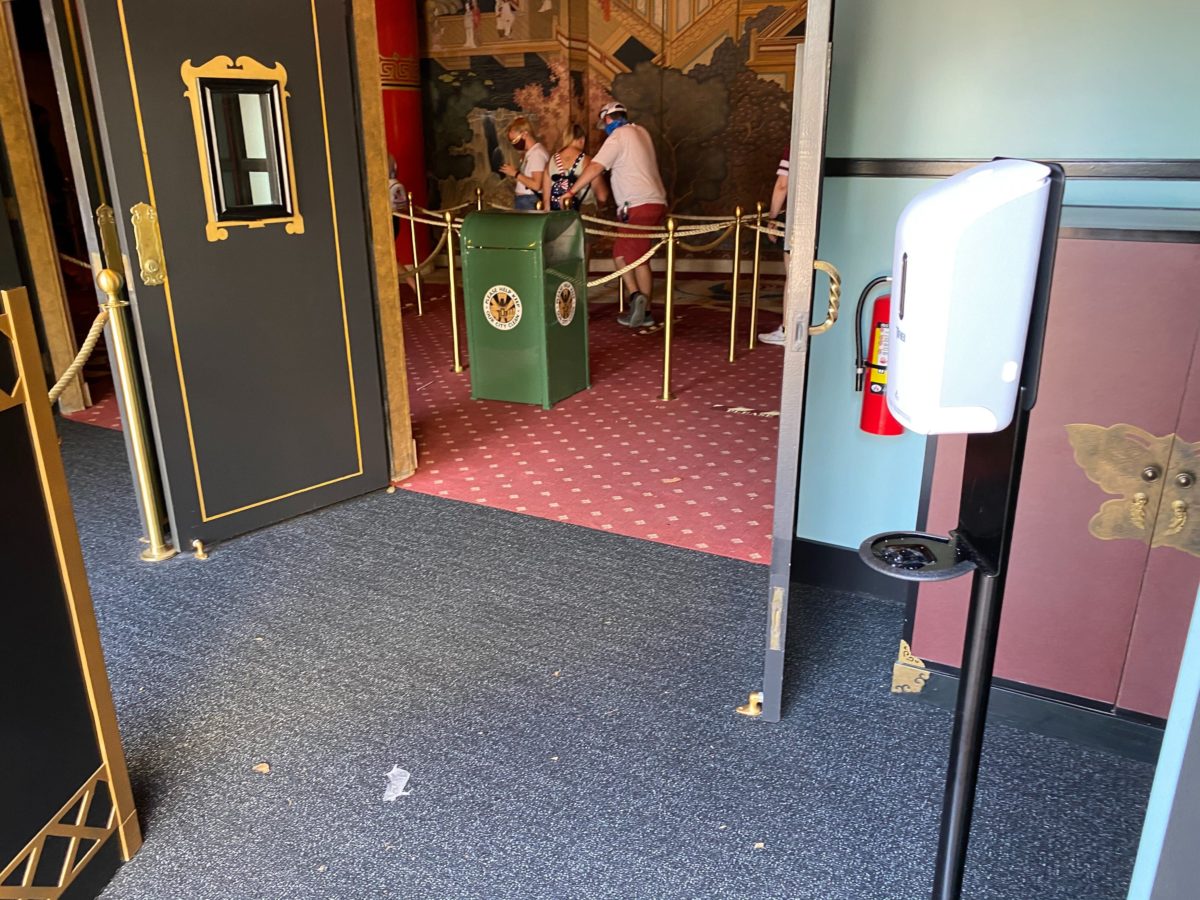 Hand sanitizer dispensers are located at the attraction entrance.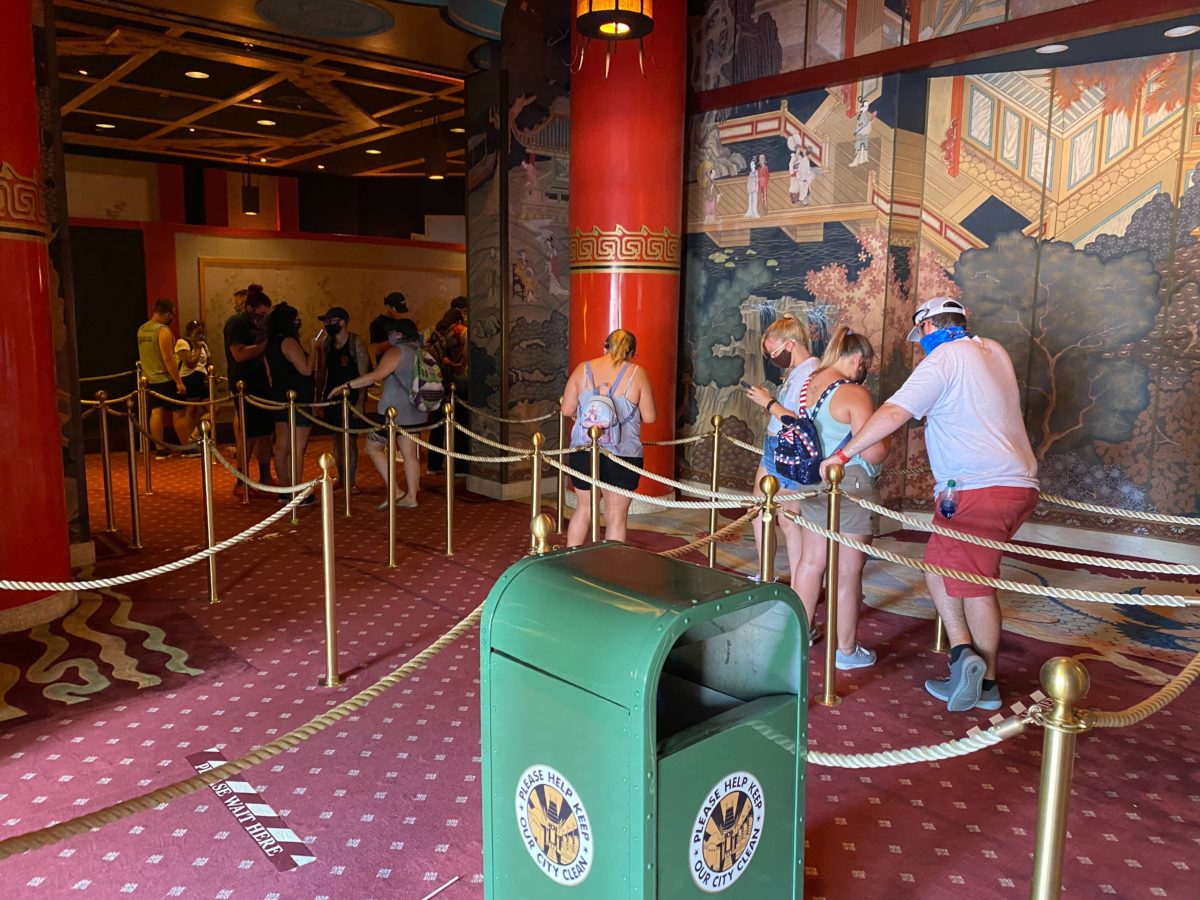 You'll notice in the queue as well as throughout the park that trash cans have had their lids propped open to minimize contact.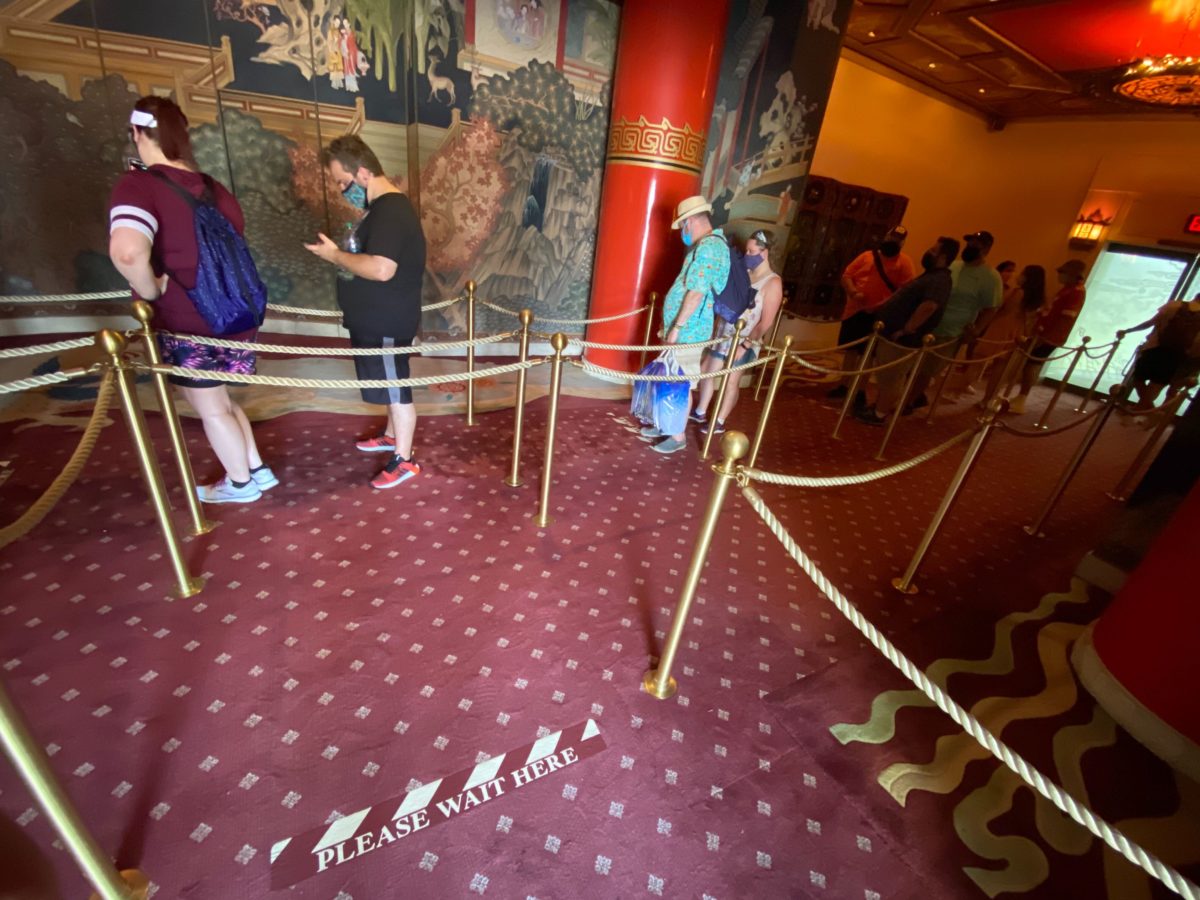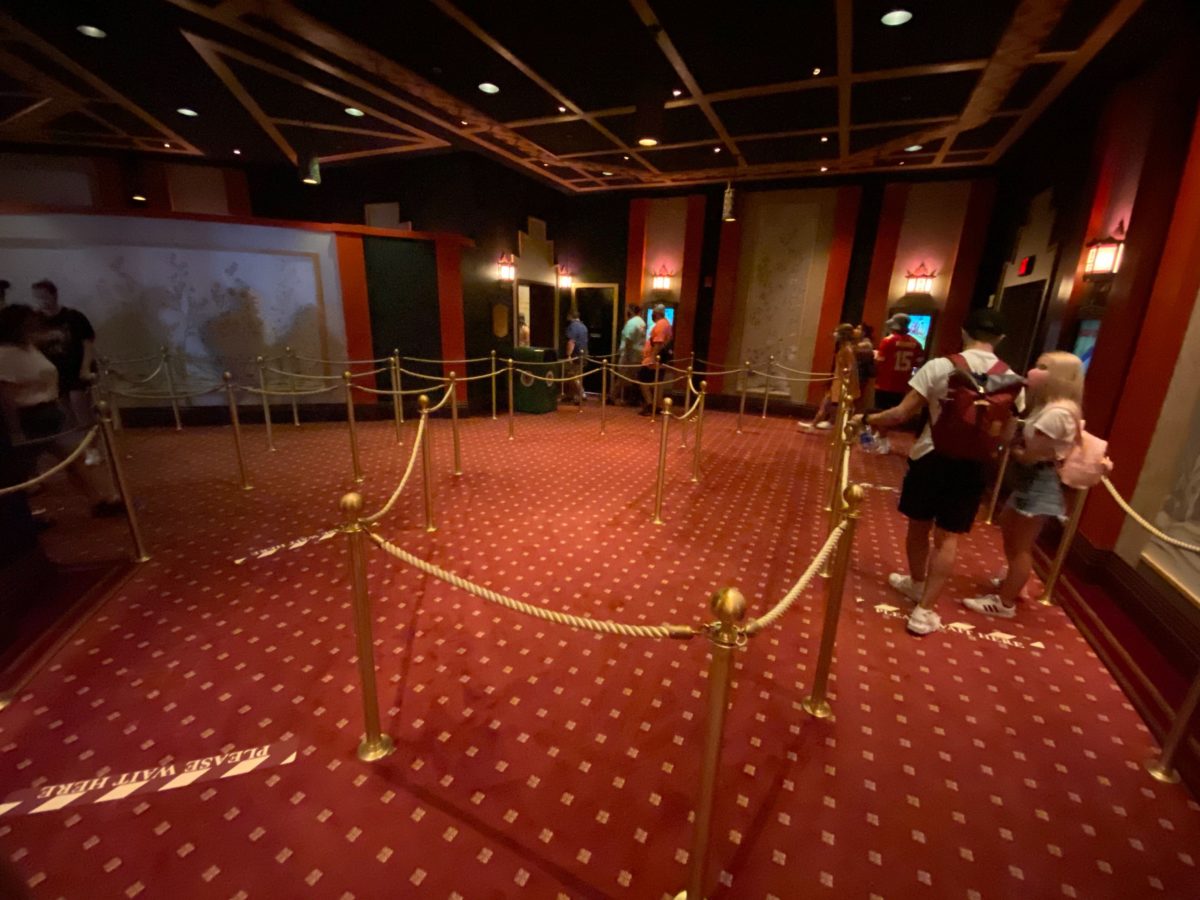 Floor markings continue throughout the carpeted indoor queue.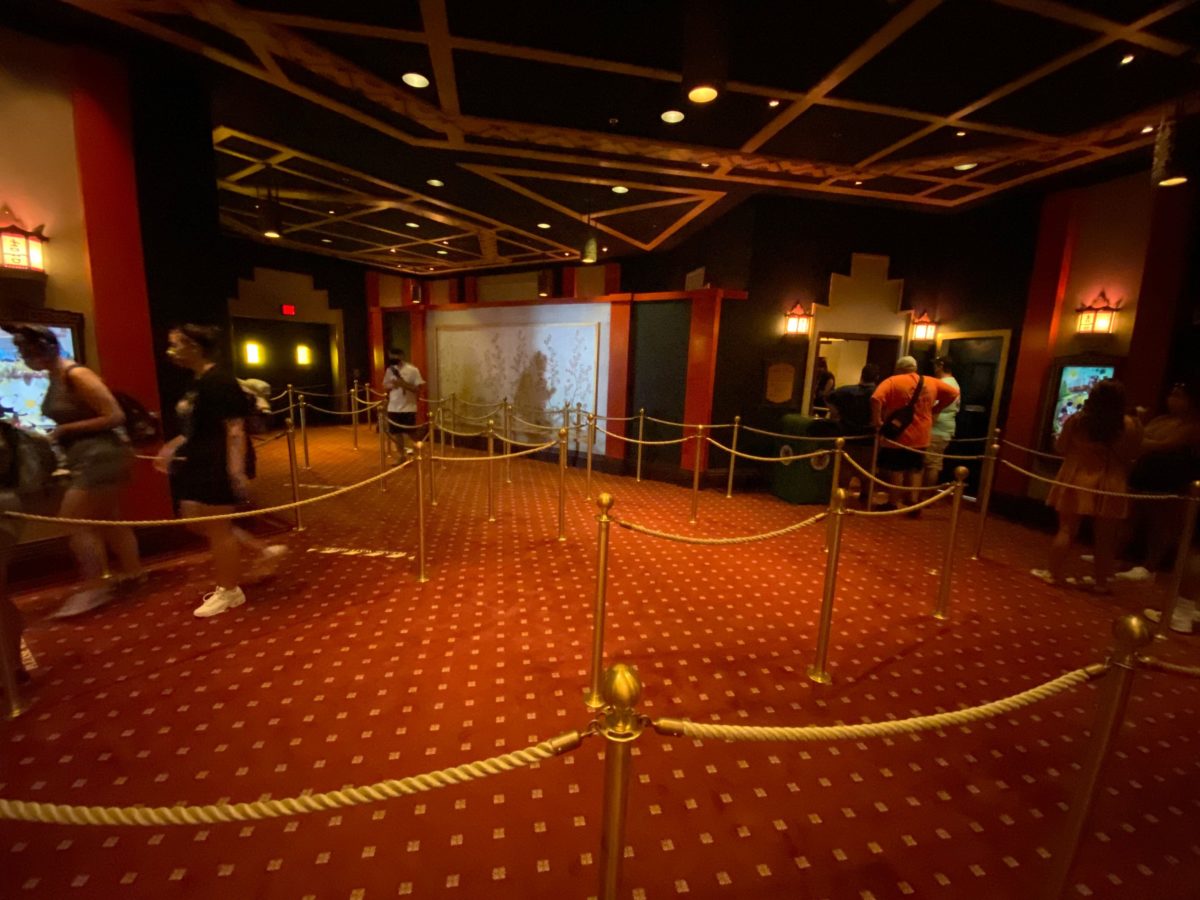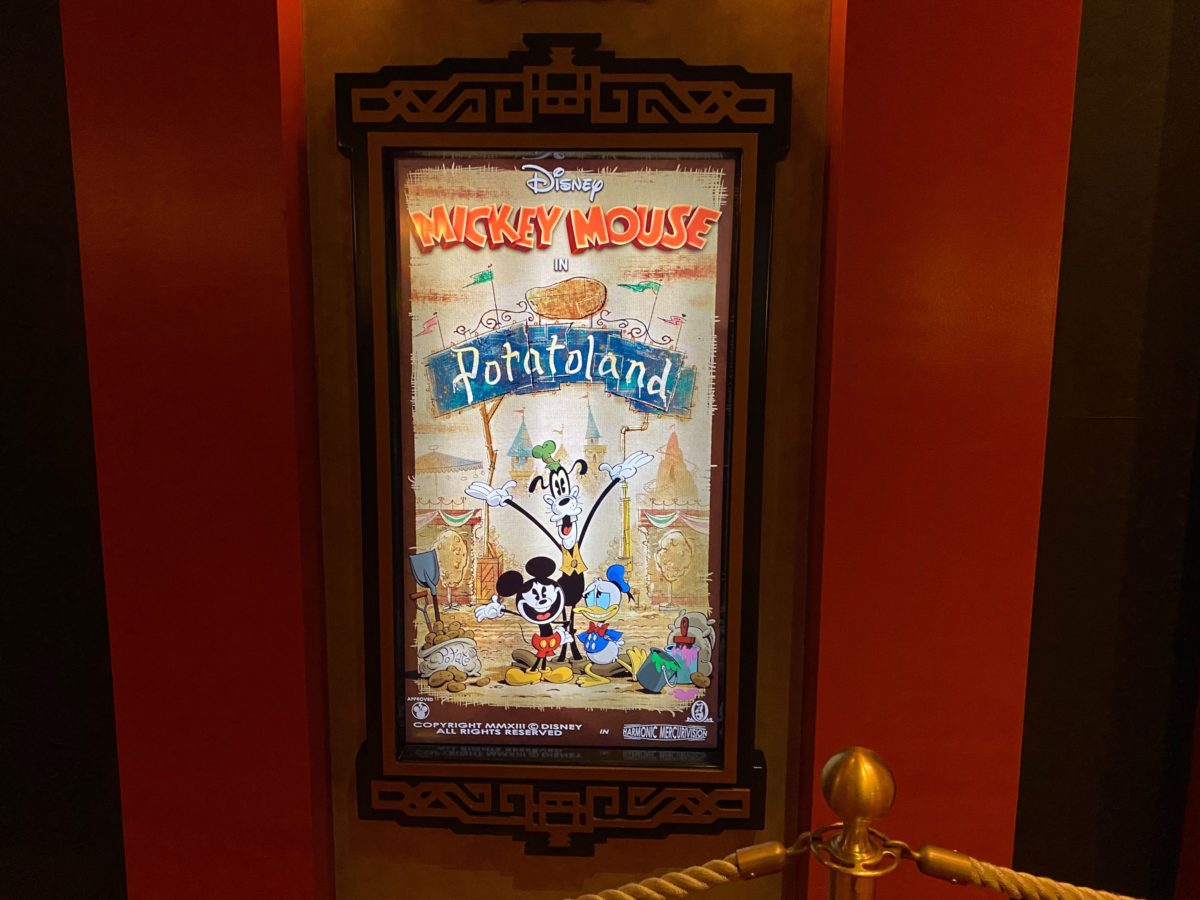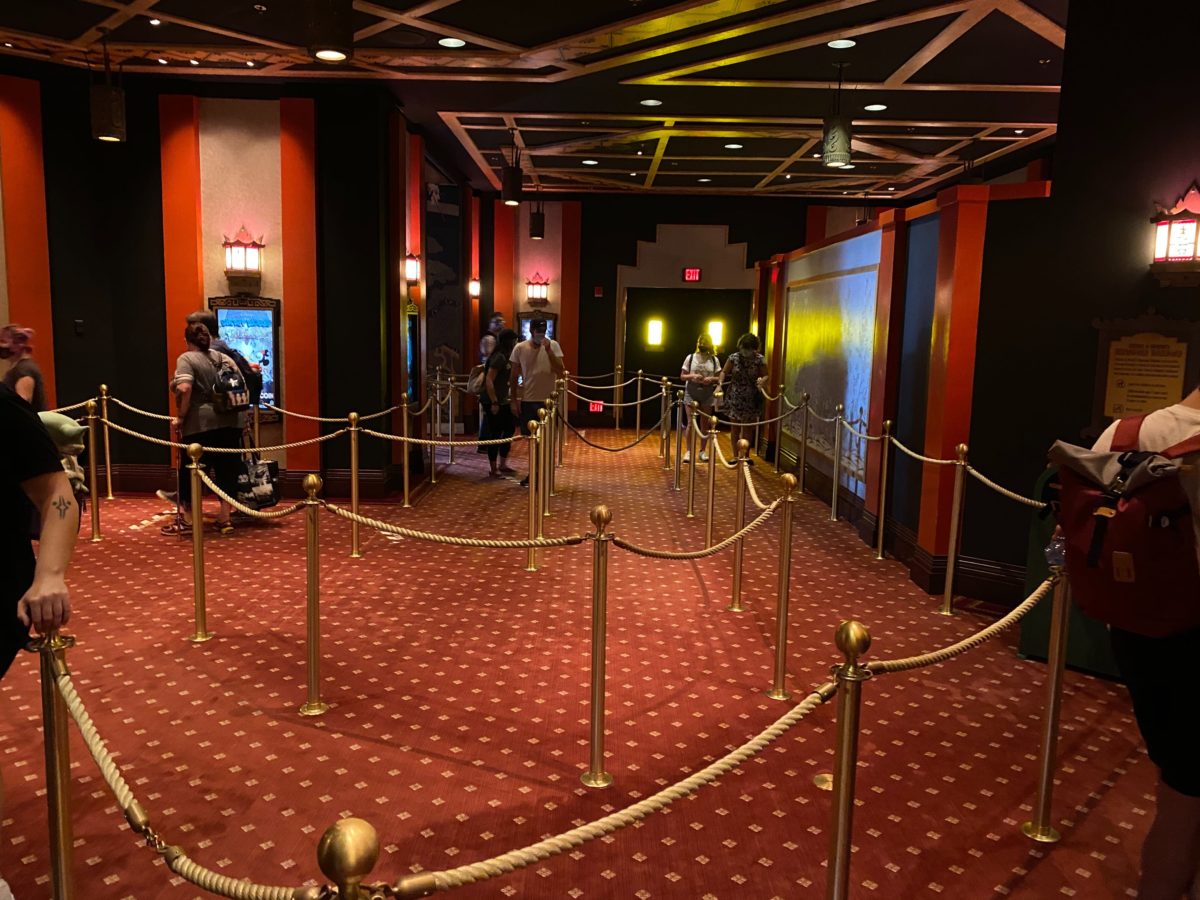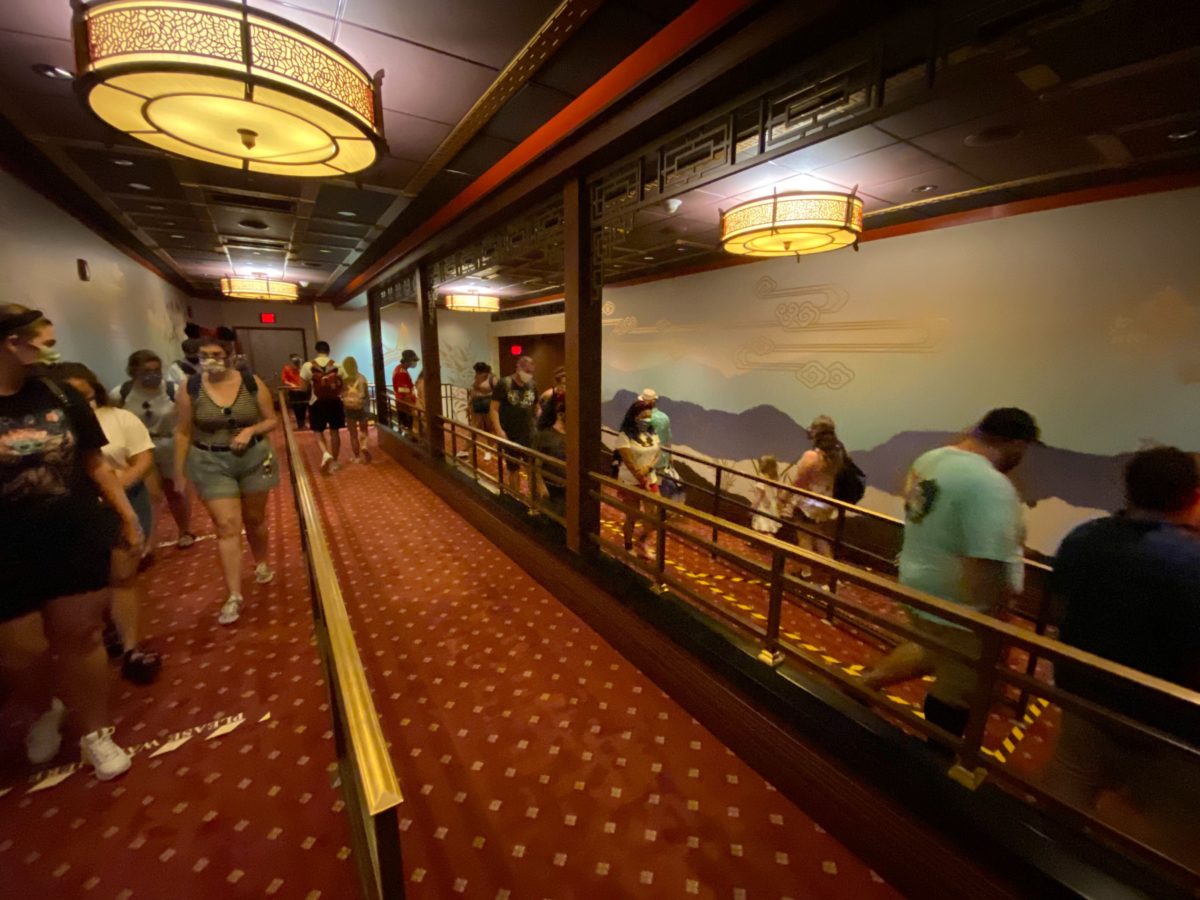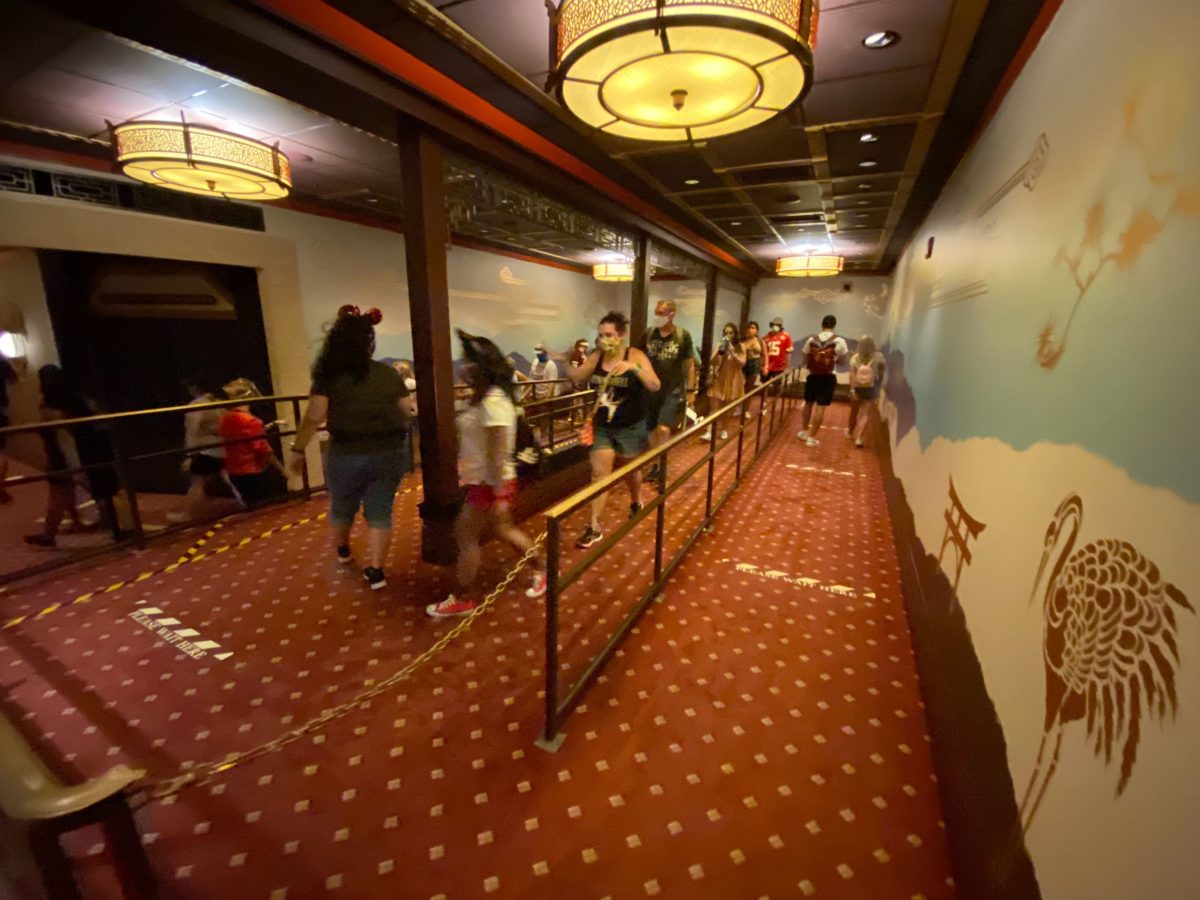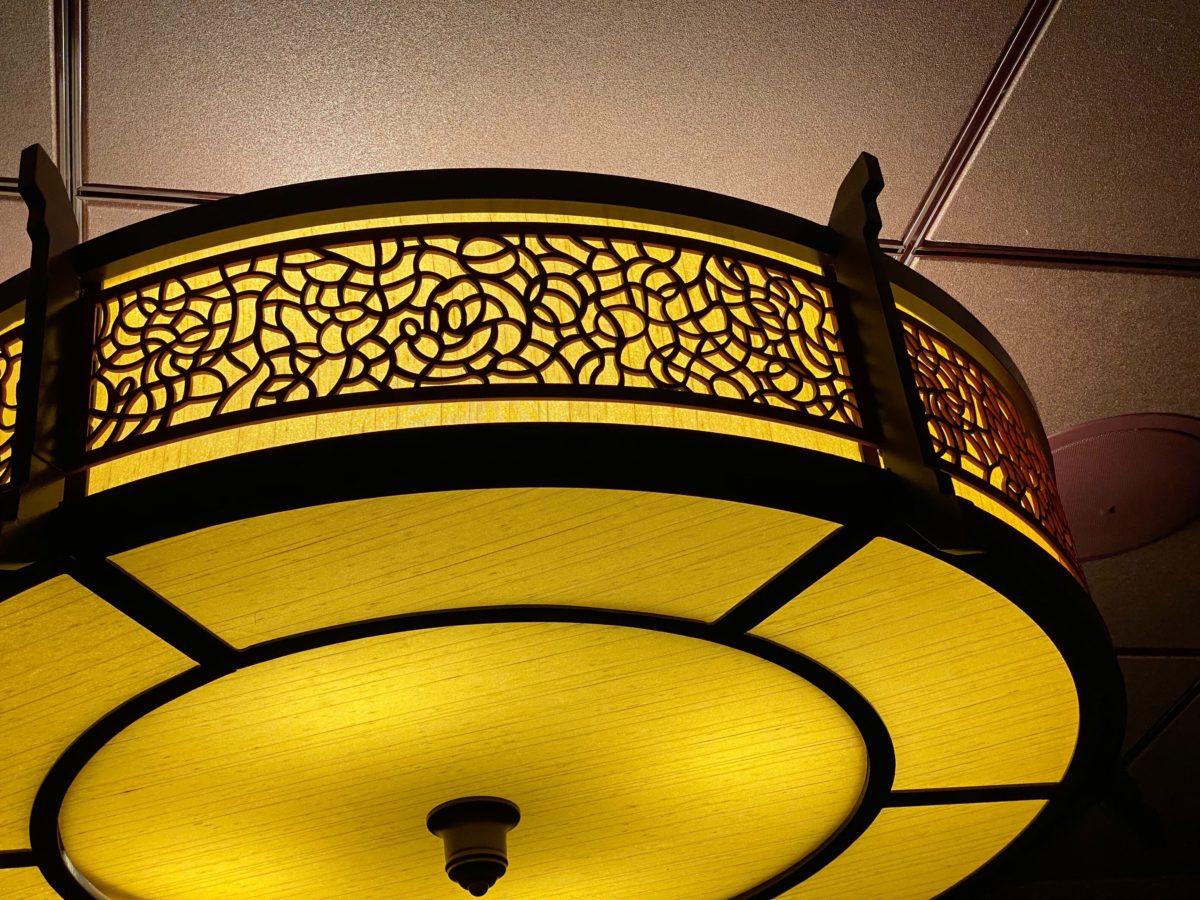 Despite the extended closure, Mickey & Minnie's Runaway Railway still has plenty of novelty. We love seeing the hidden Mickeys throughout the queue interior, especially this wrought-iron Mickey within the light fixture.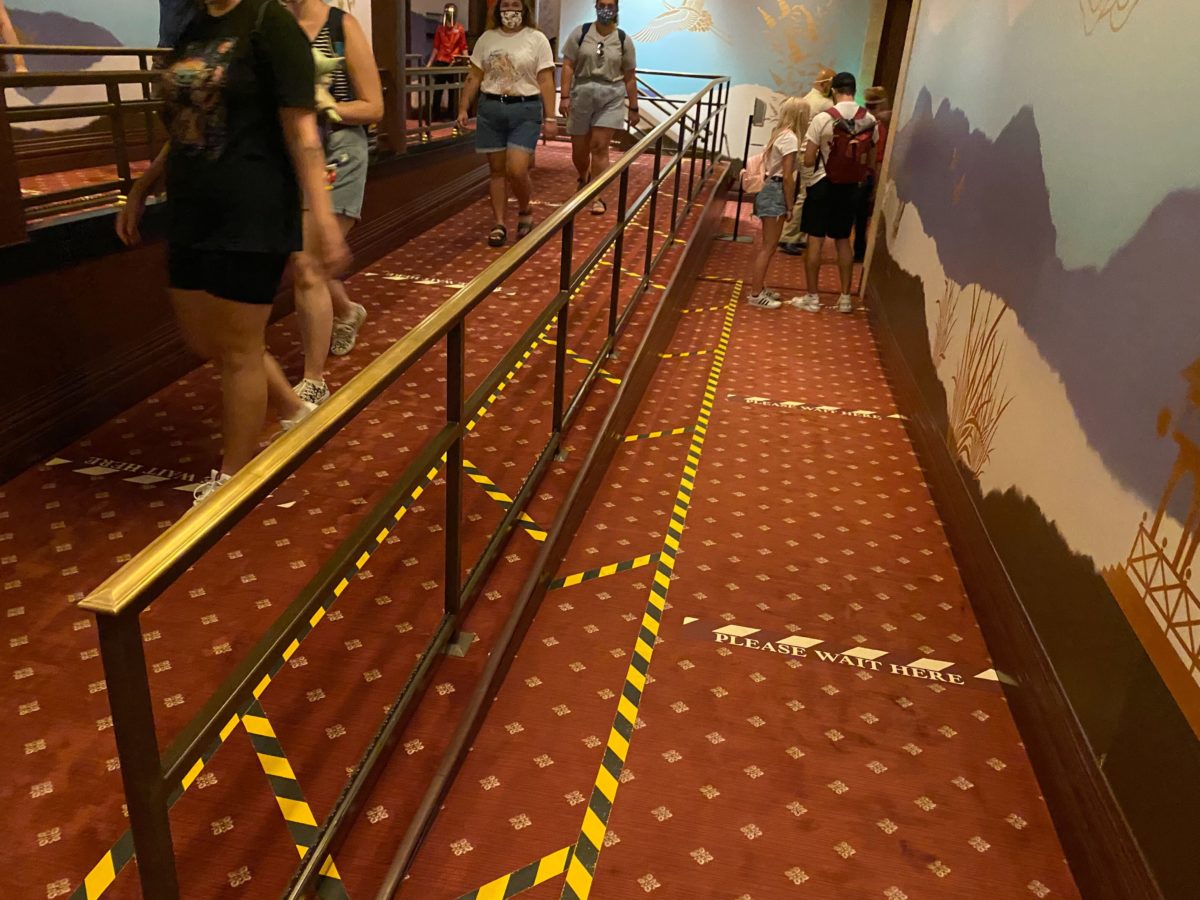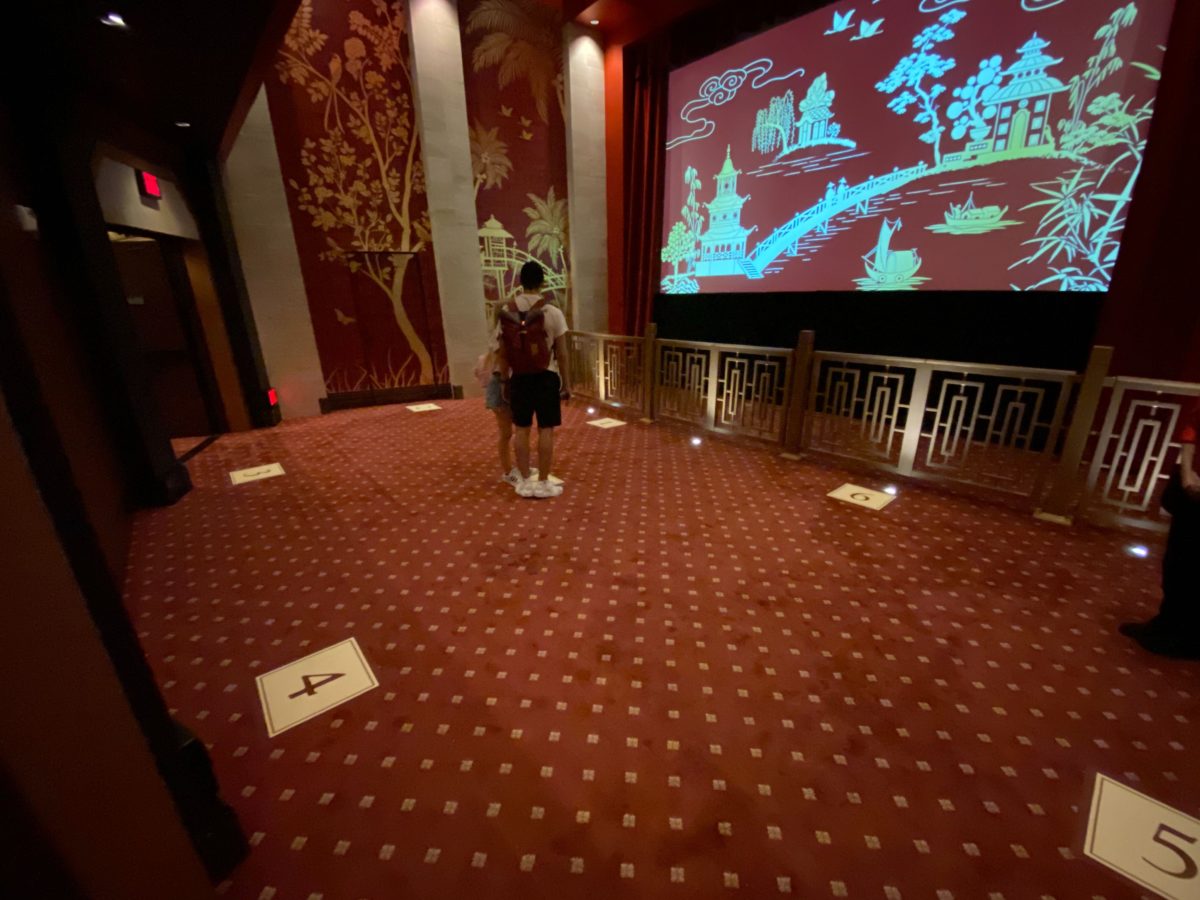 Much like Star Wars: Rise of the Resistance, pre-shows have been preserved for the reopenings—guests just experience them slightly differently, as they have to stand with their party on these numbered markers to maintain a proper distance from other parties. Each pre-show theater will only hold 6 parties at a time.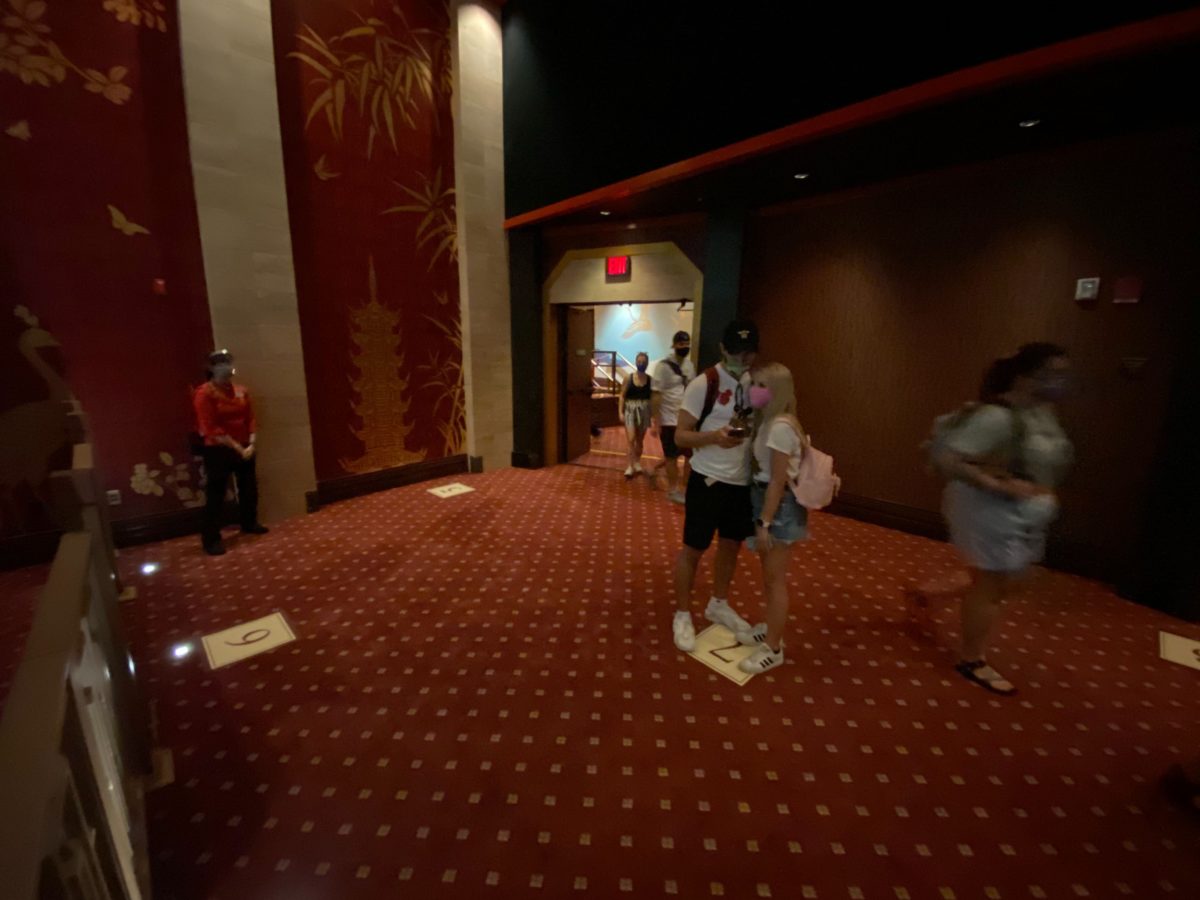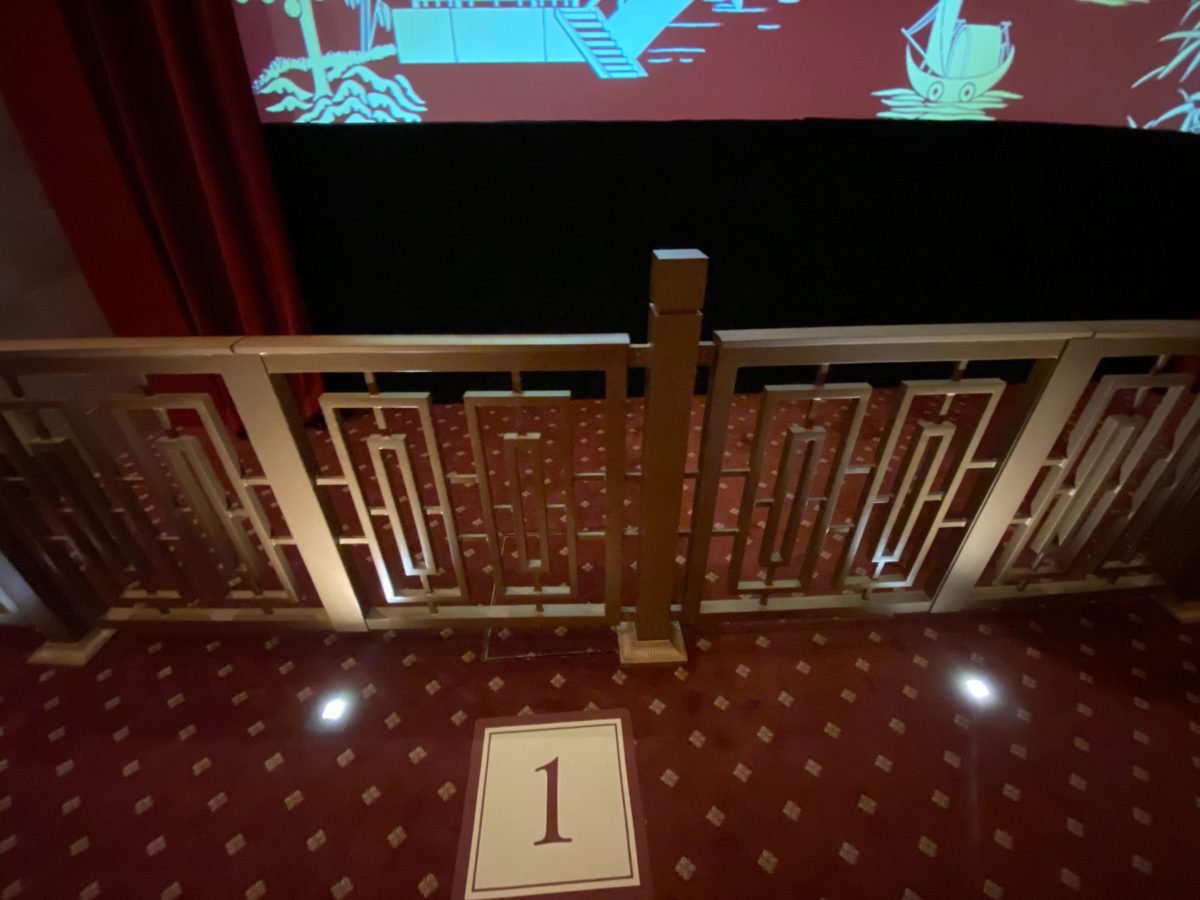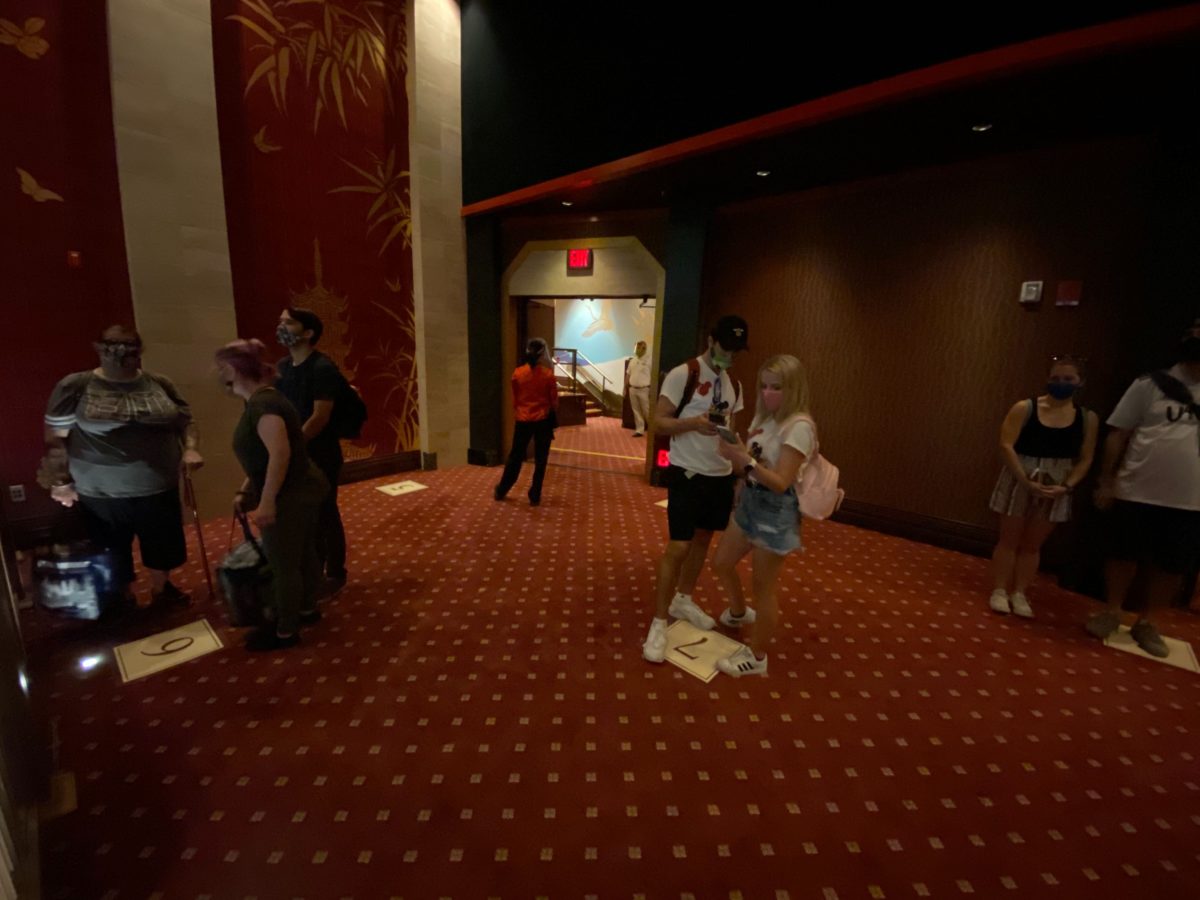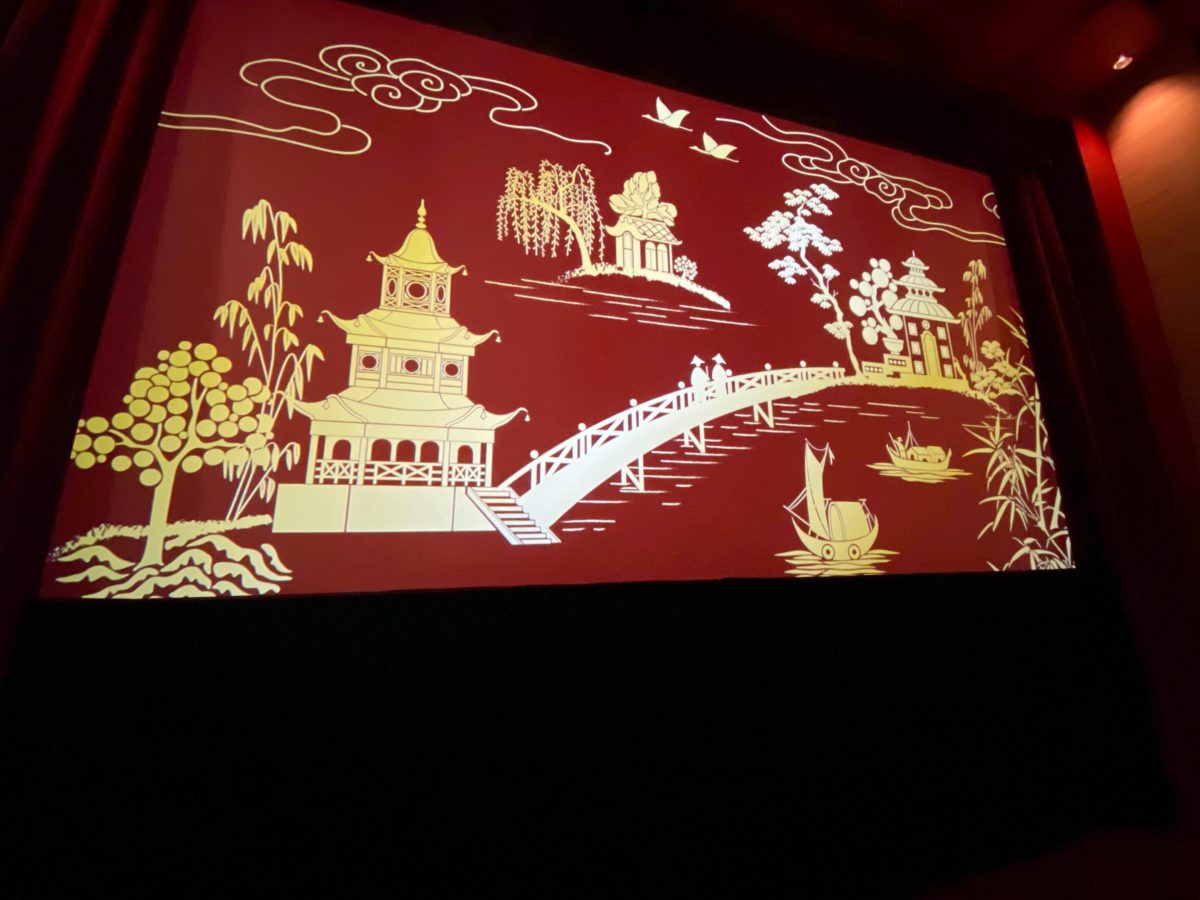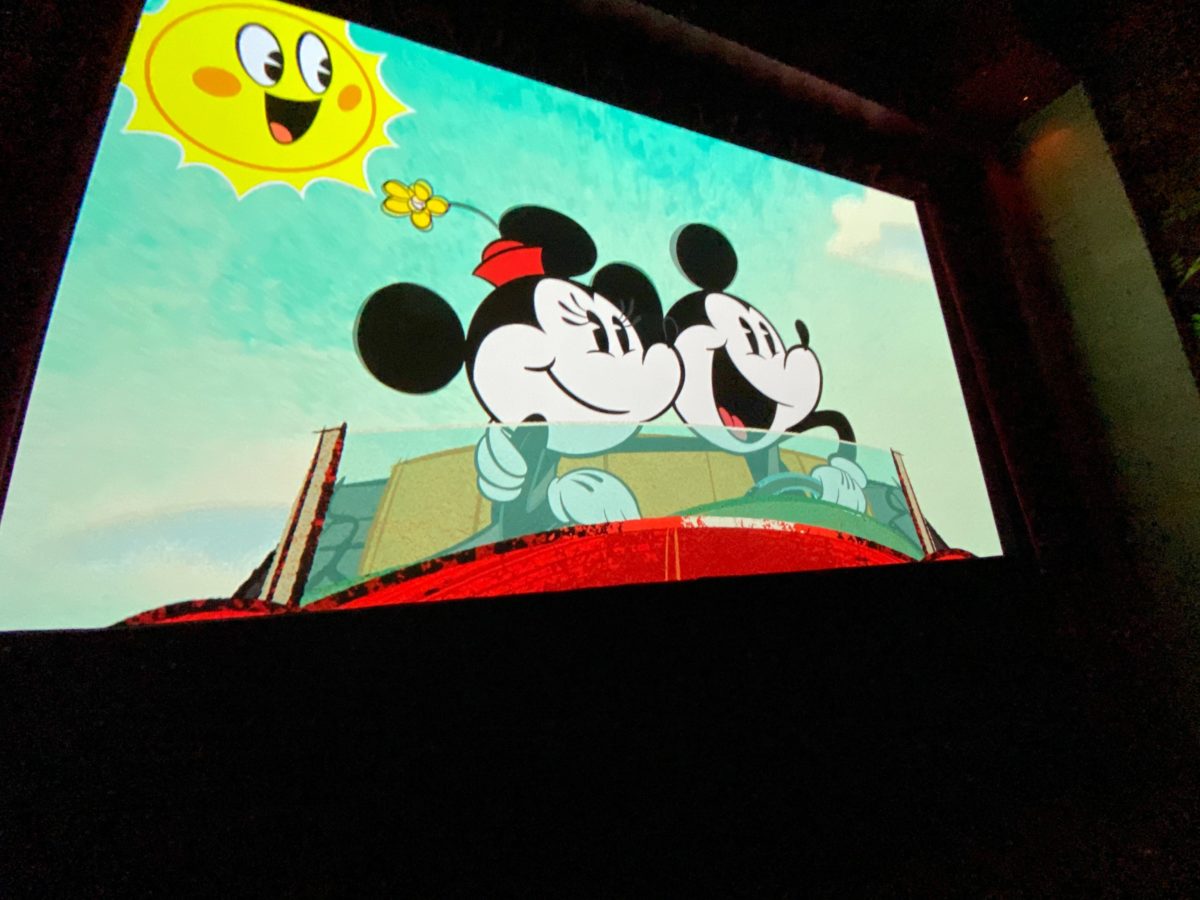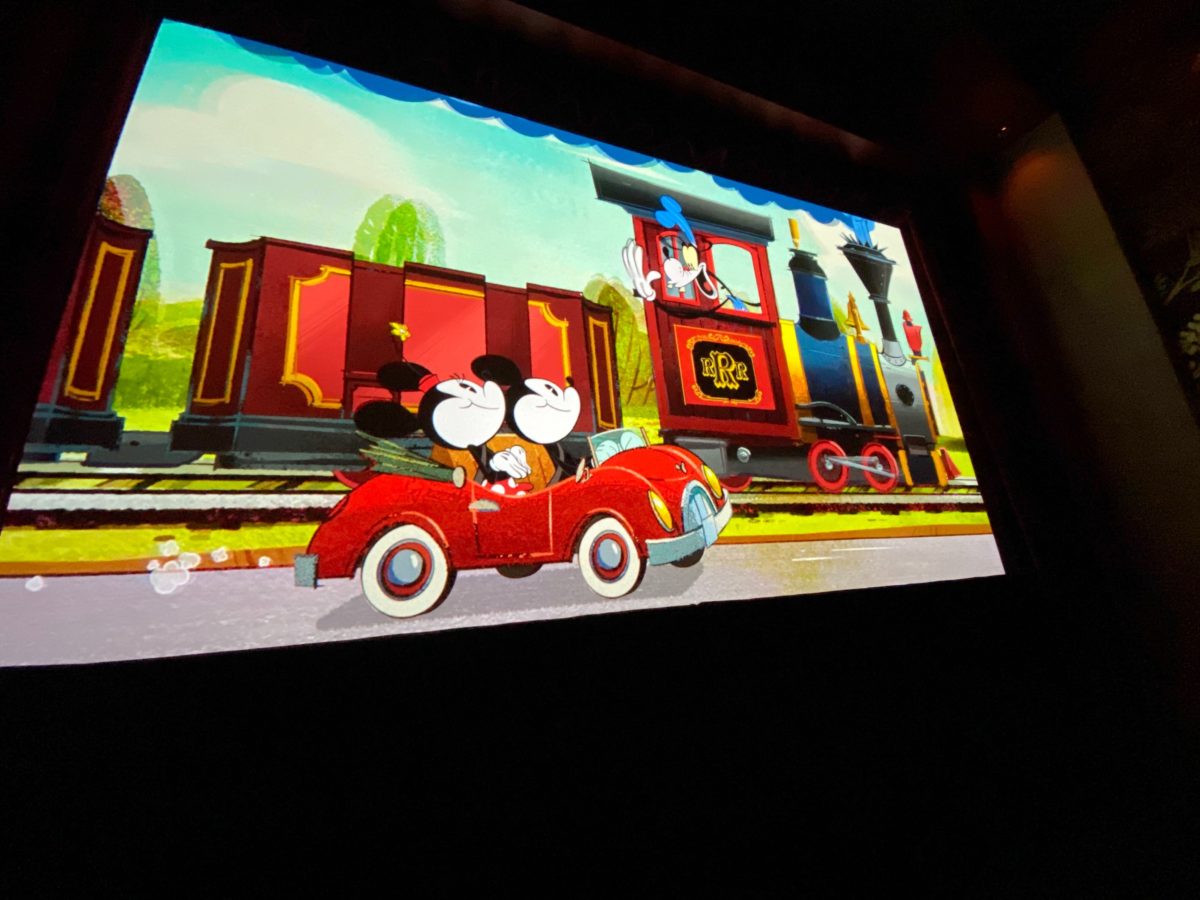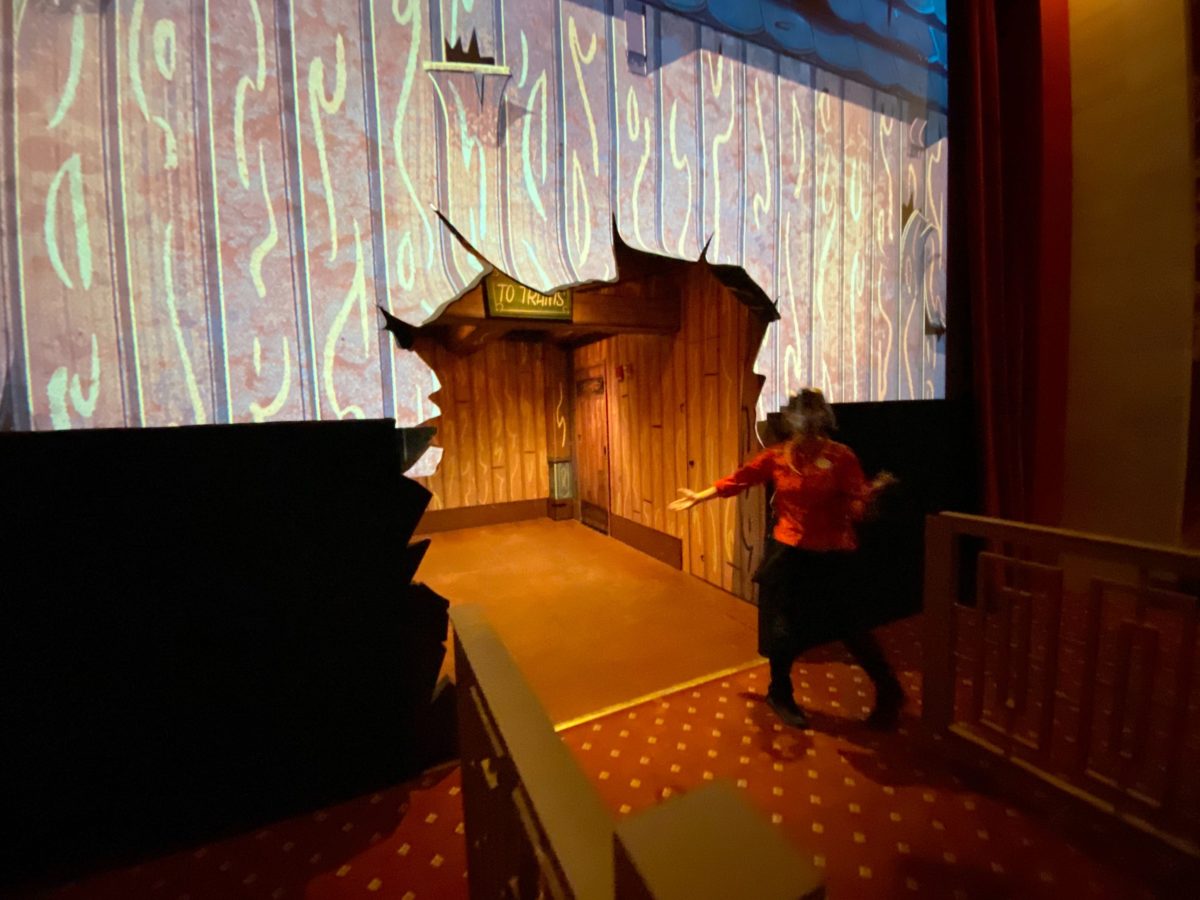 After the pre-show, guests are filed in by party to the remainder of the queue for loading.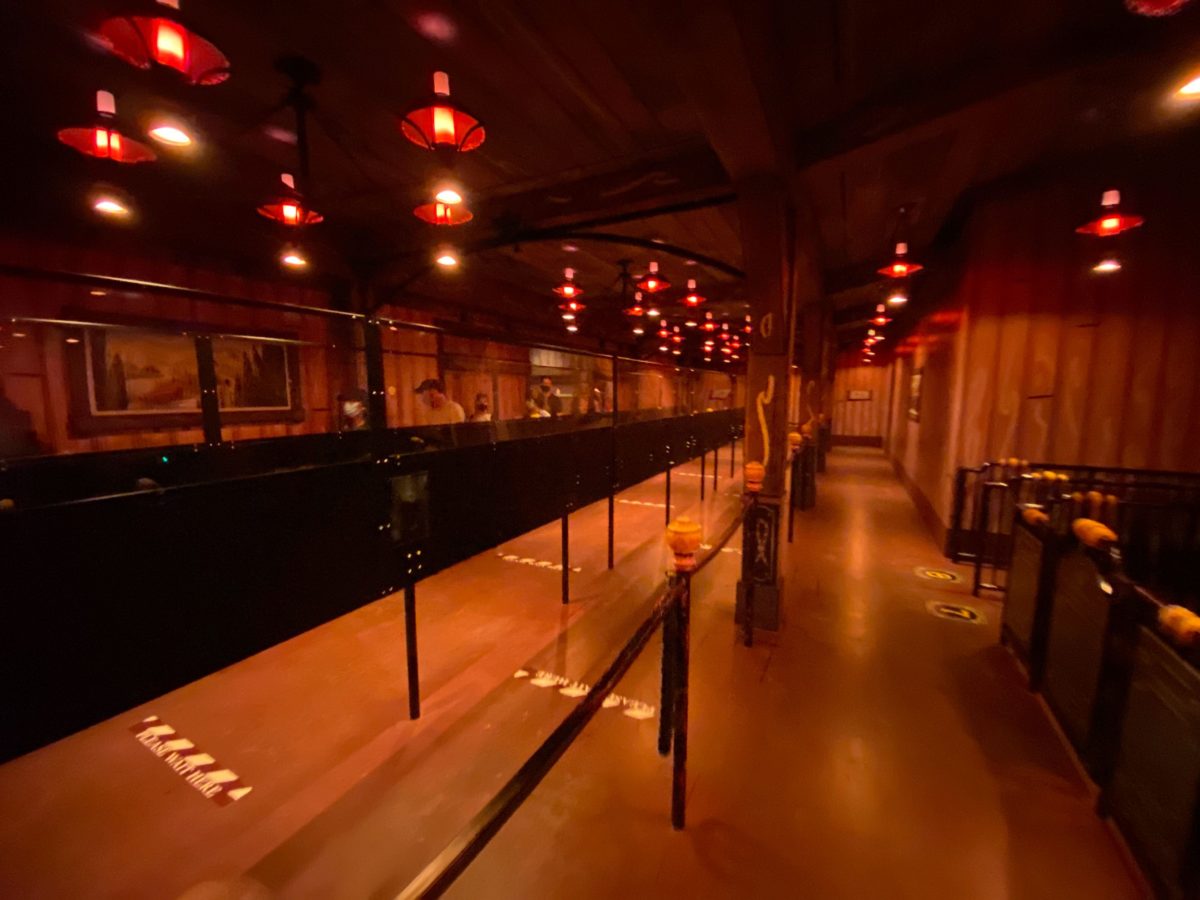 Once inside the loading area, however, things start to look a little more industrial with new plexiglass partitions long the queue.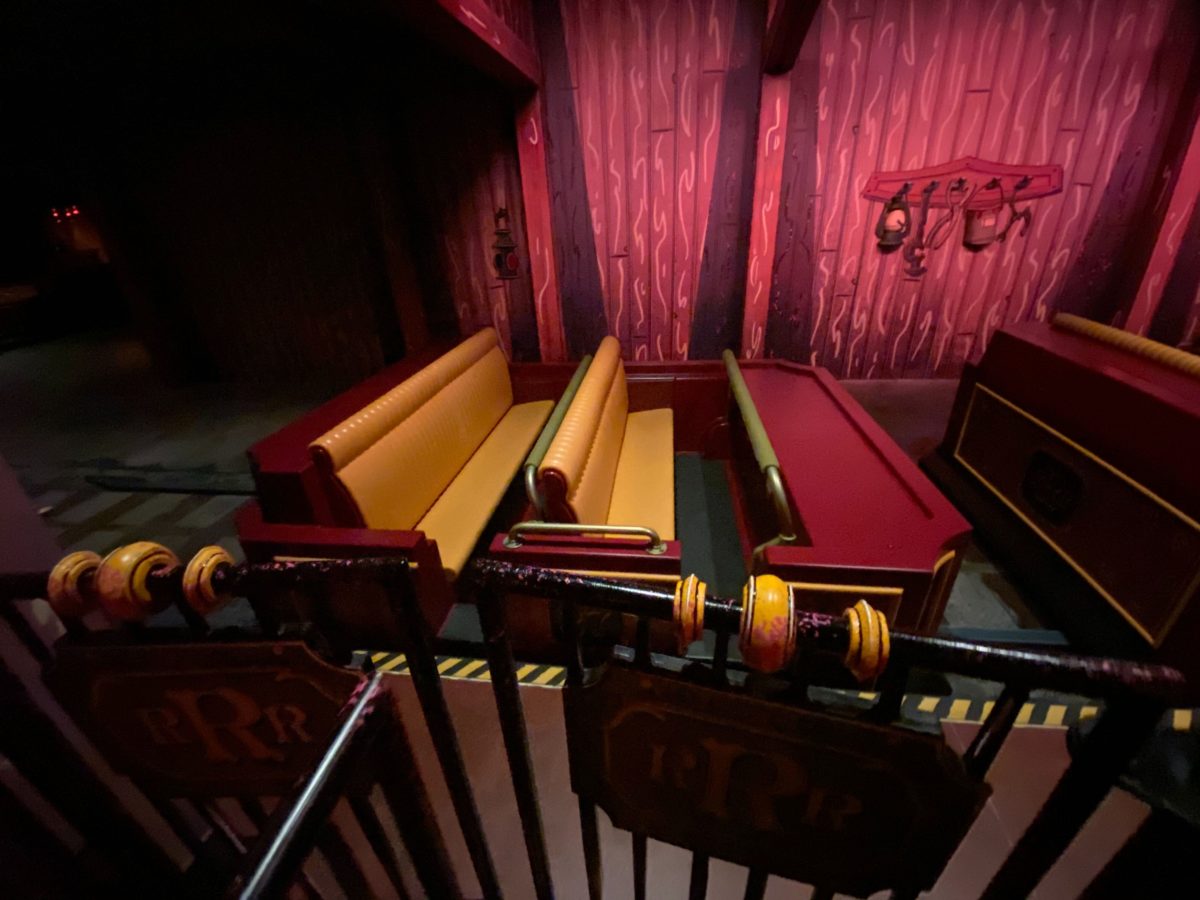 Guests are seated in every other row, meaning that you'll have an entire train car to yourself.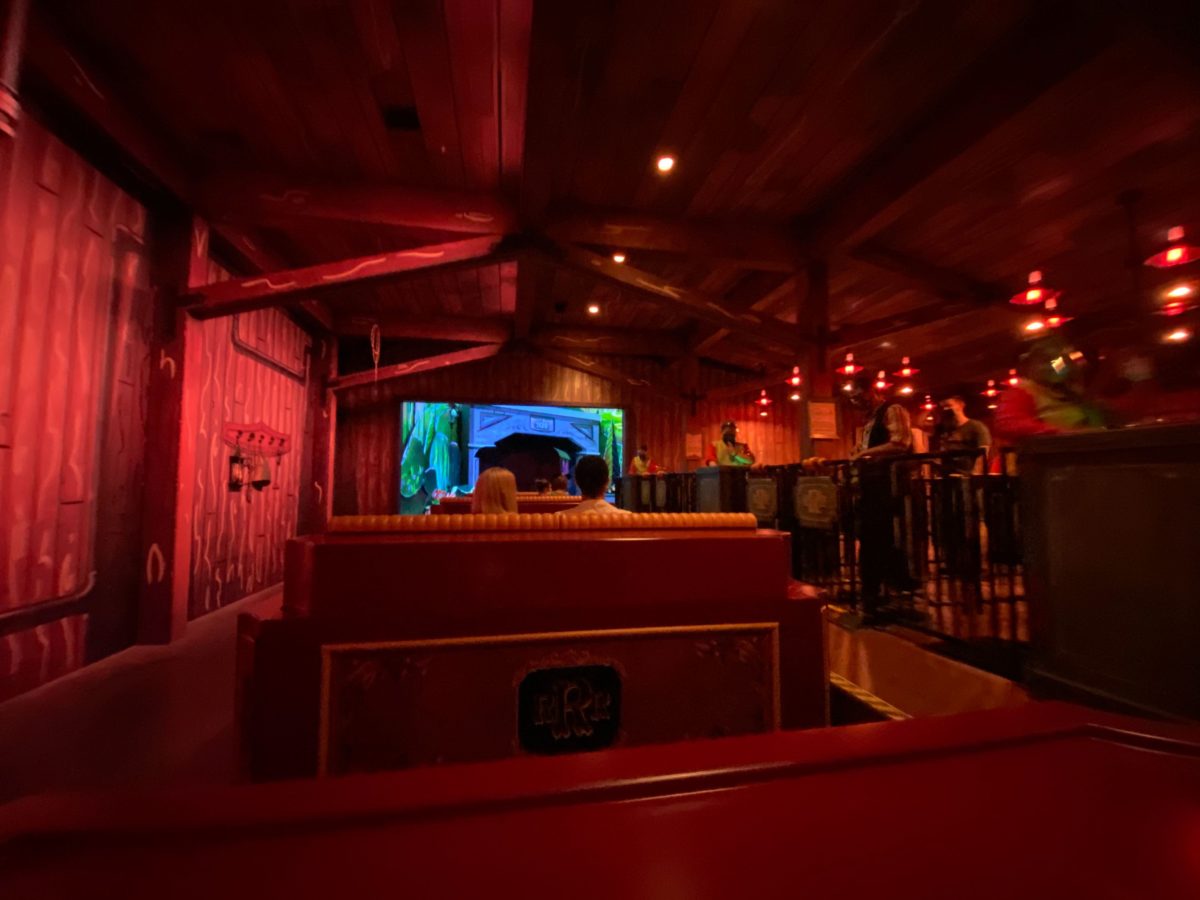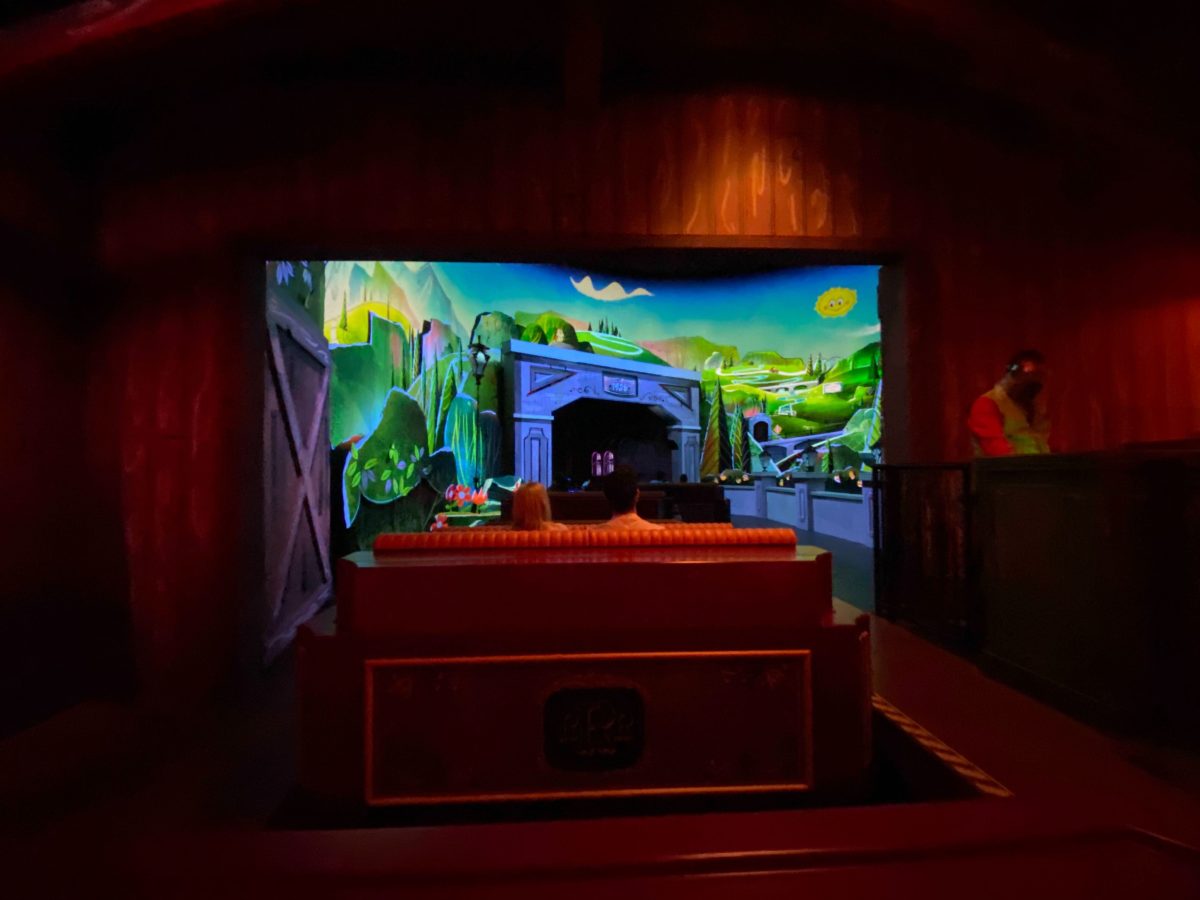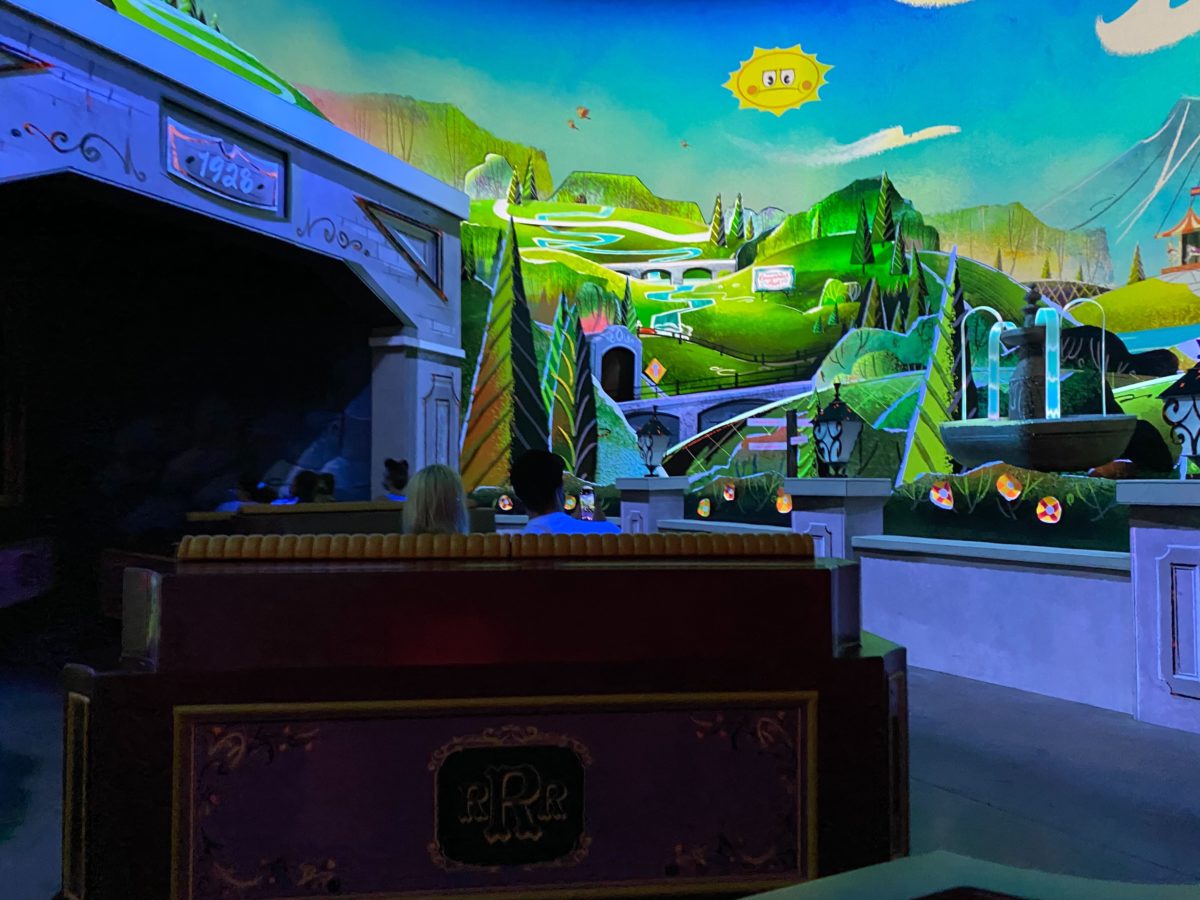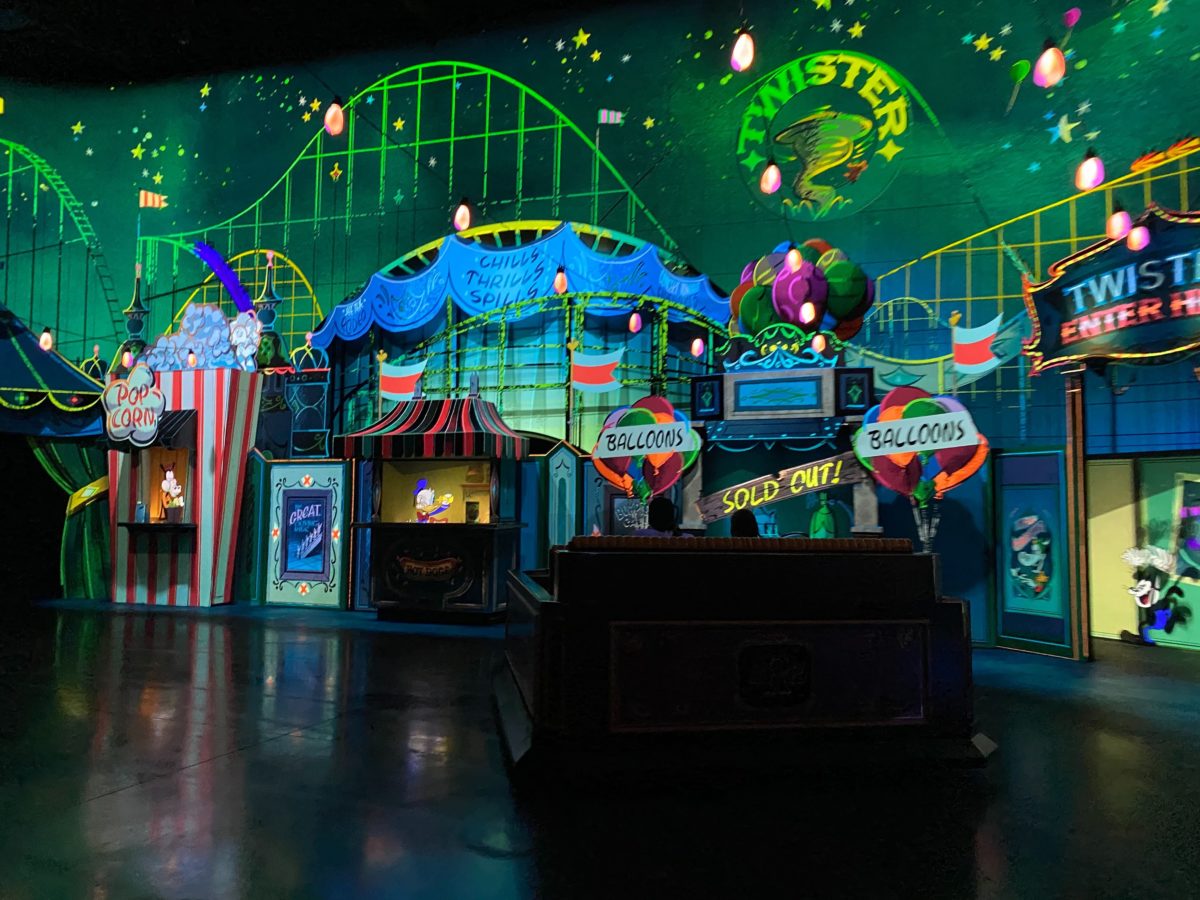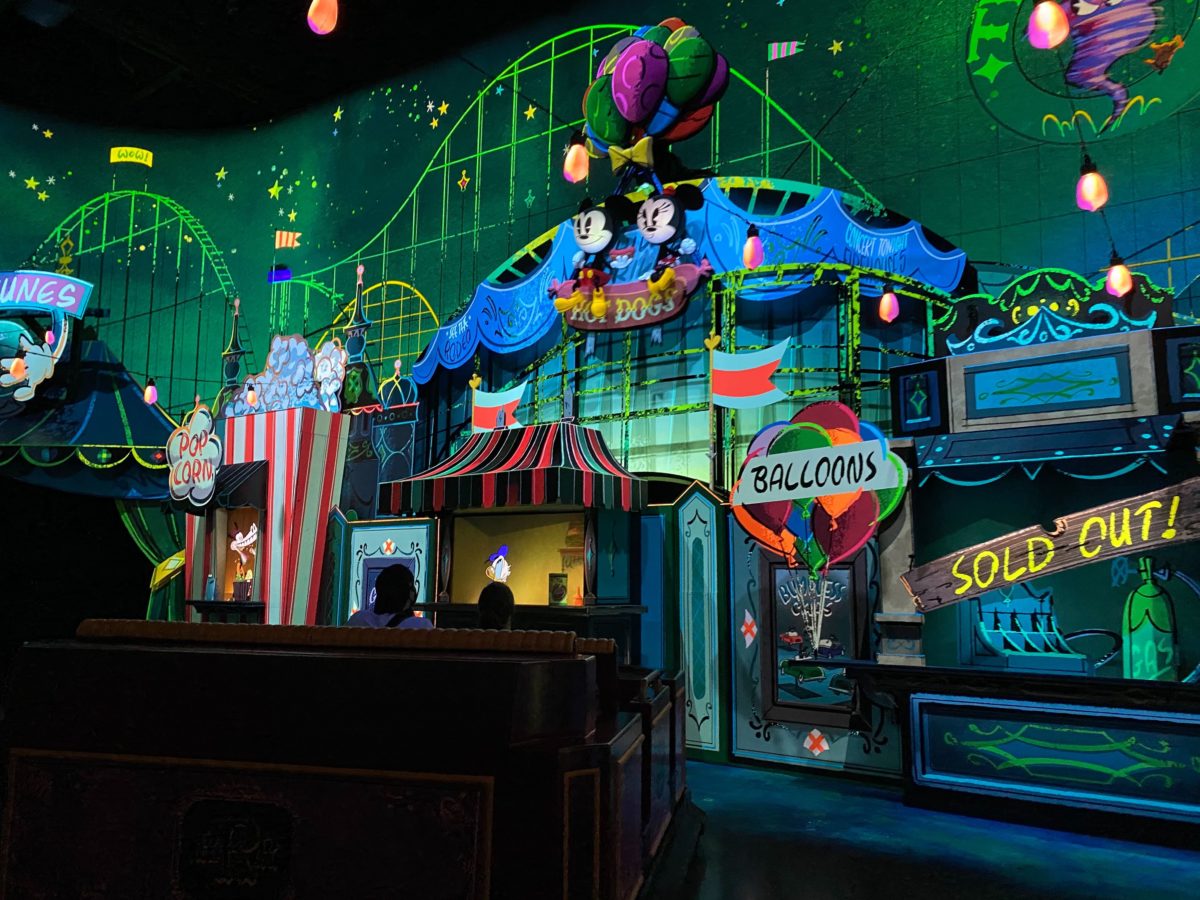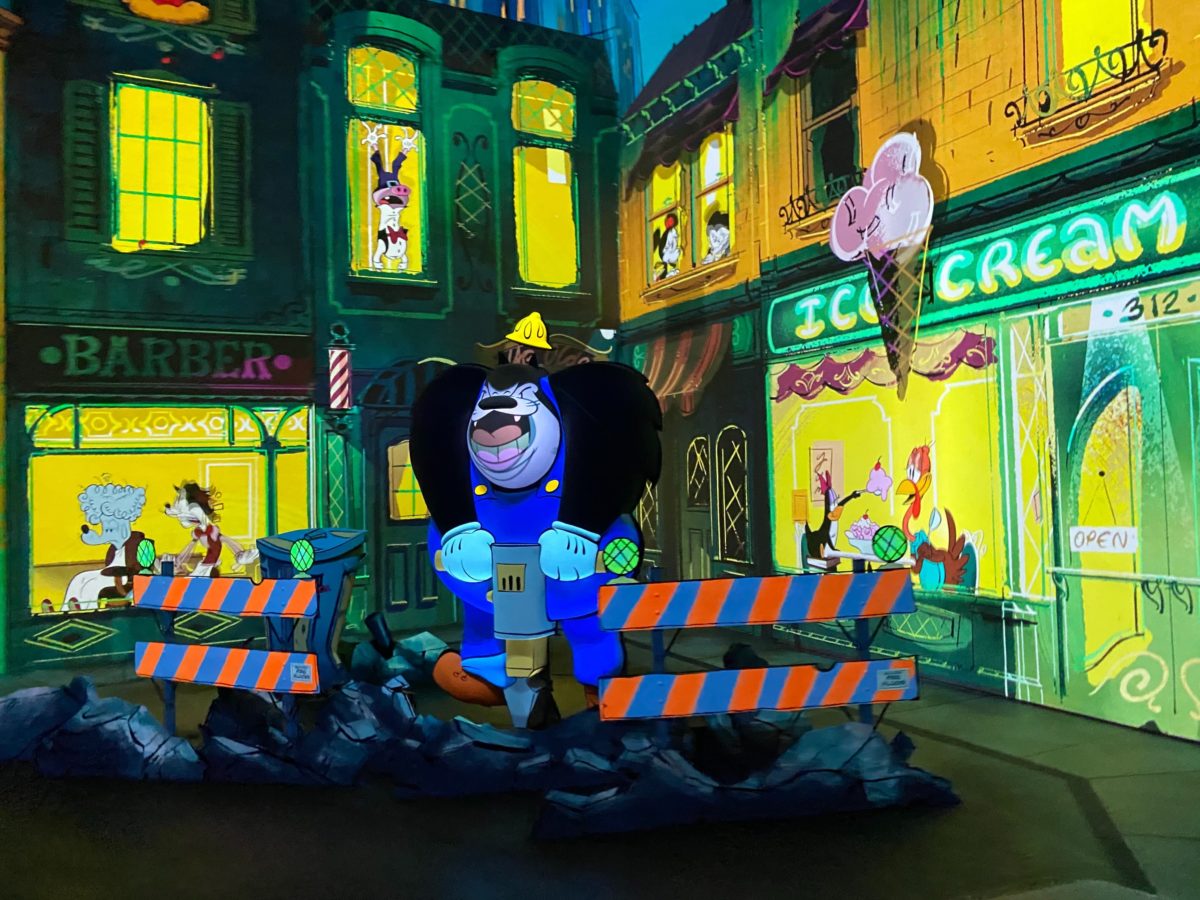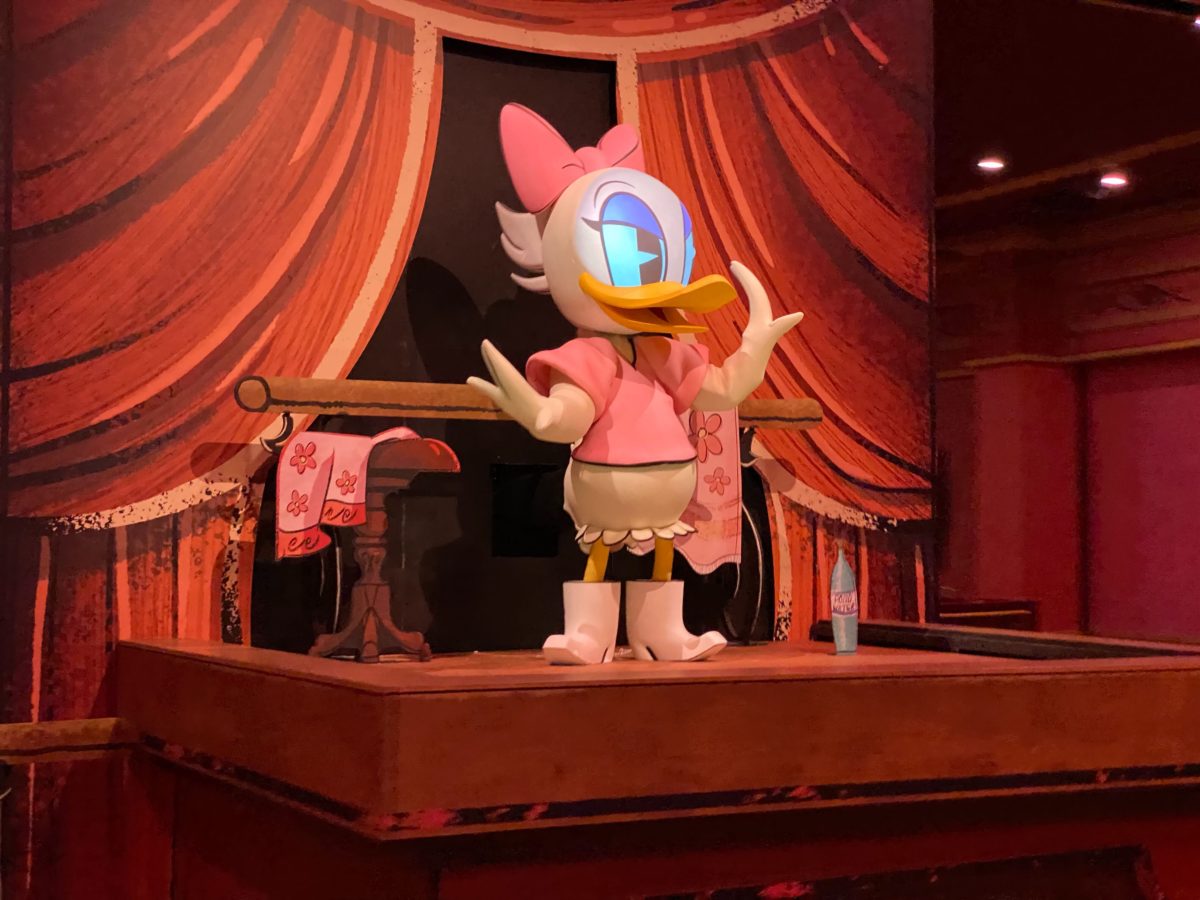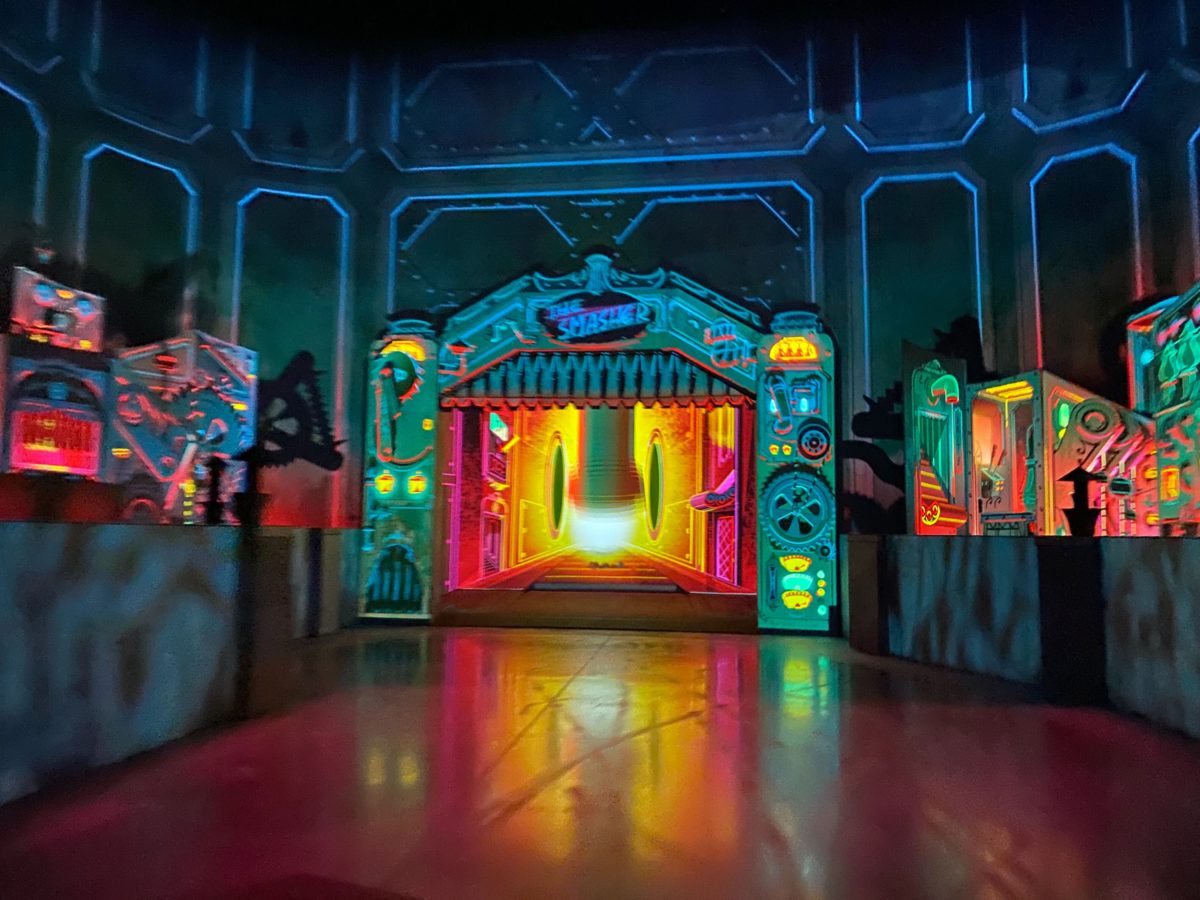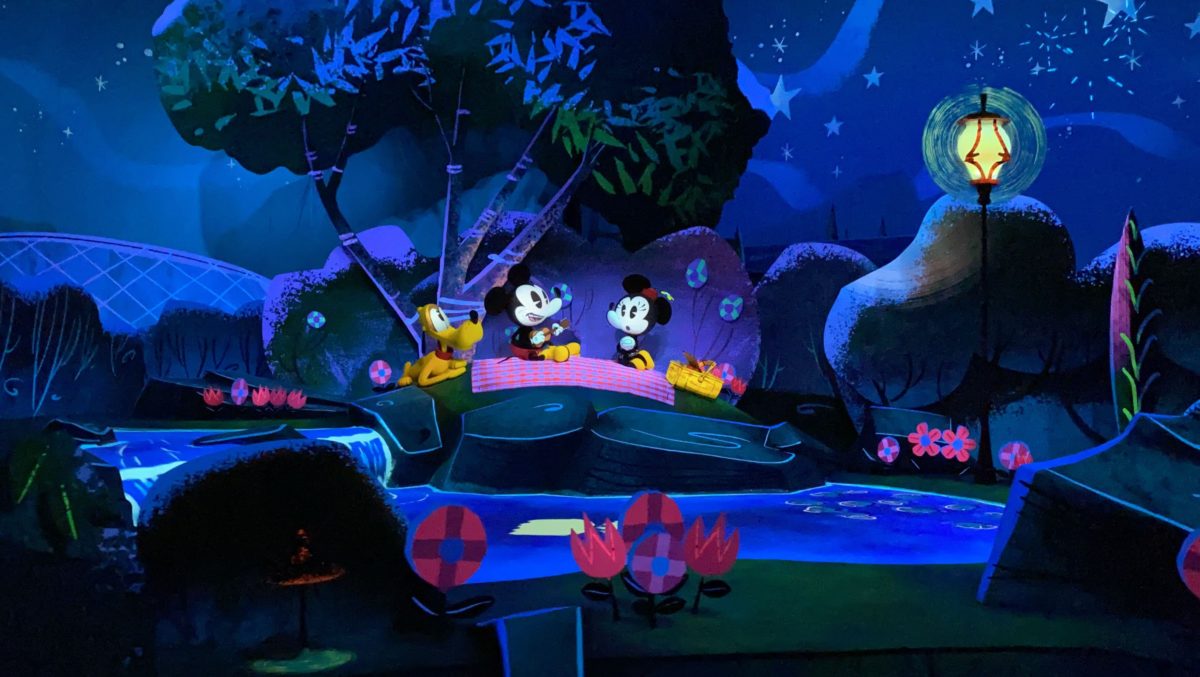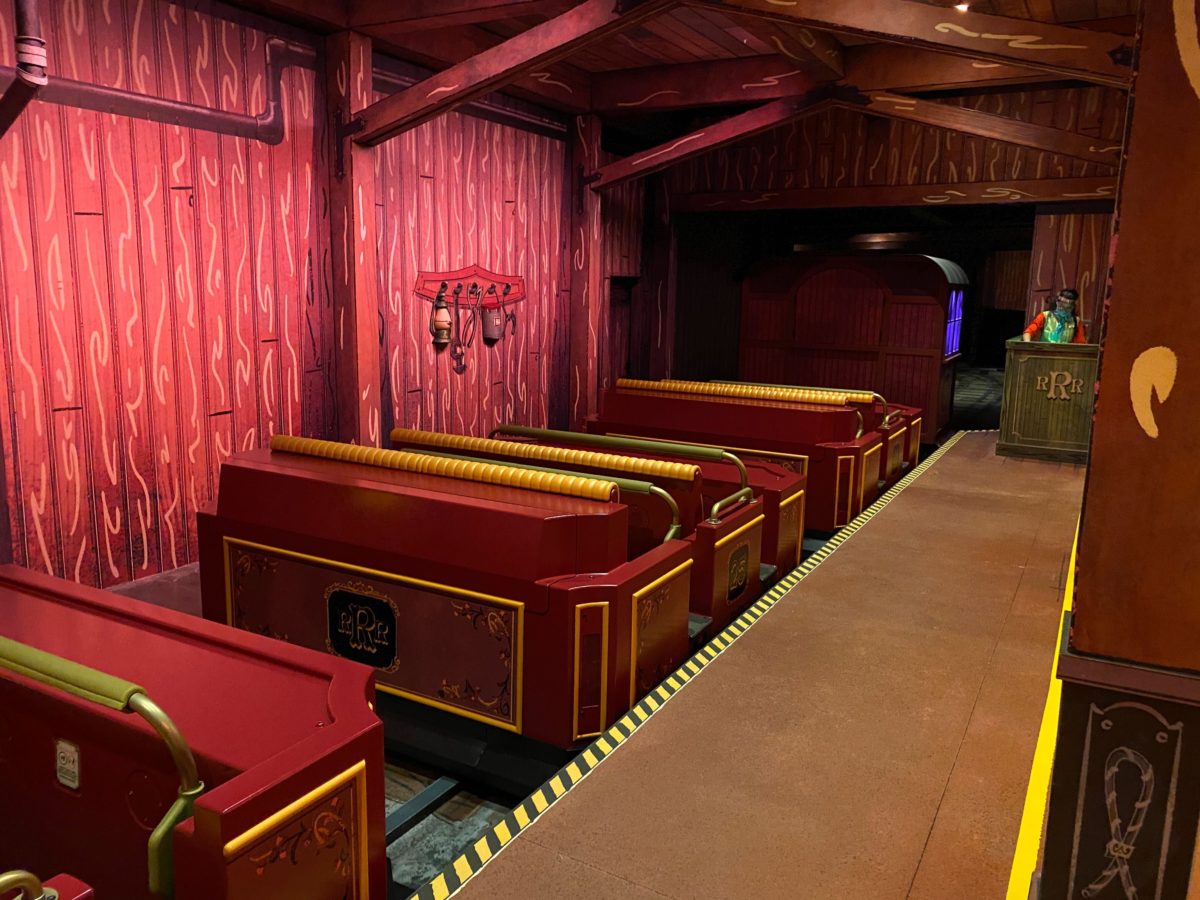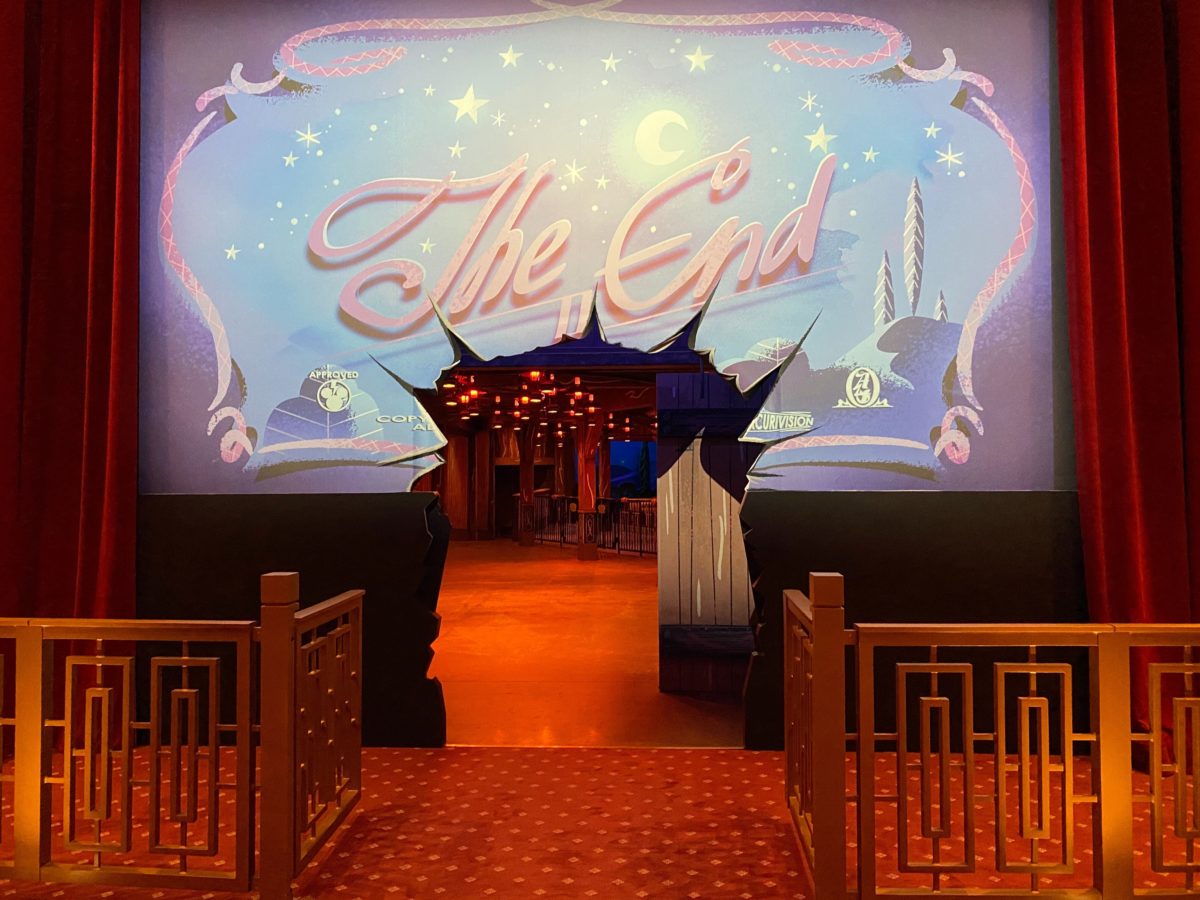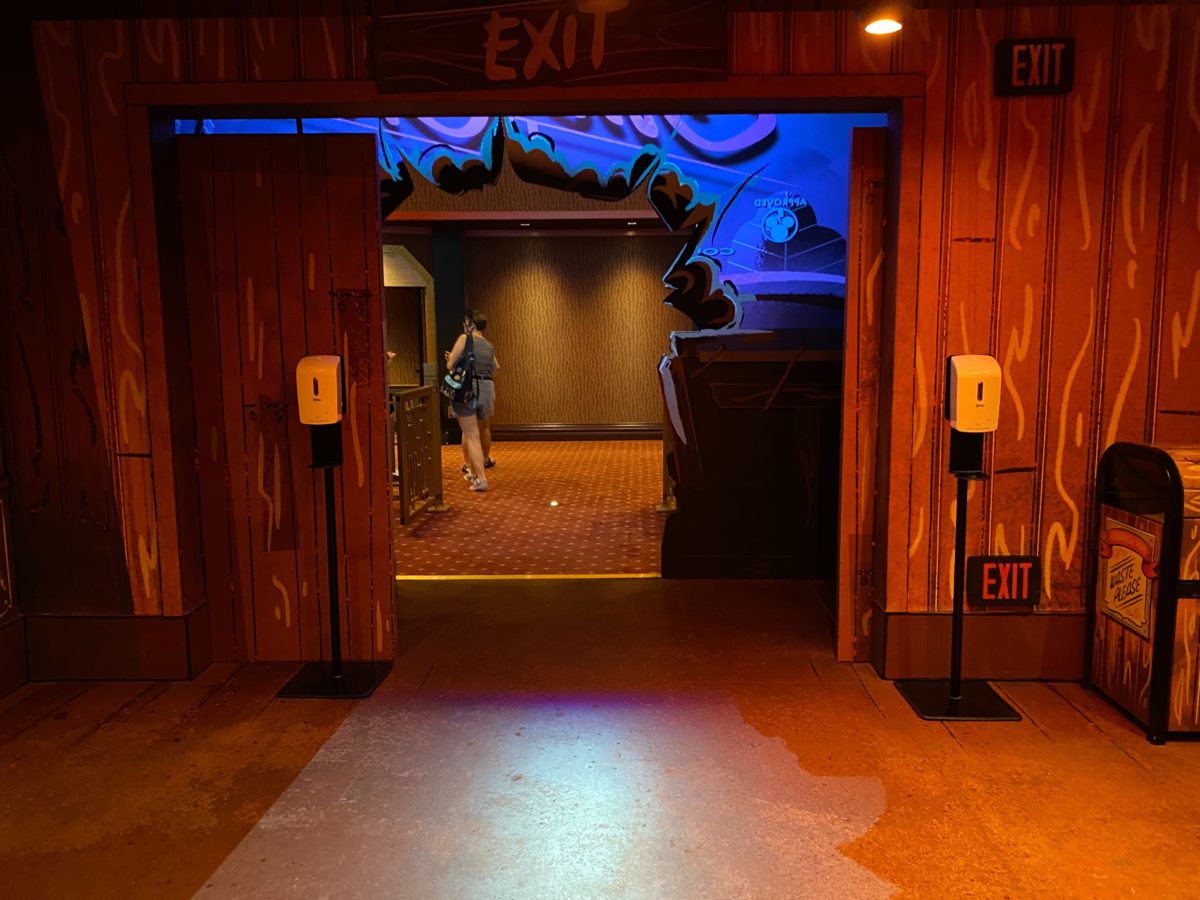 As you leave the loading area, hand sanitizer is available at the exit.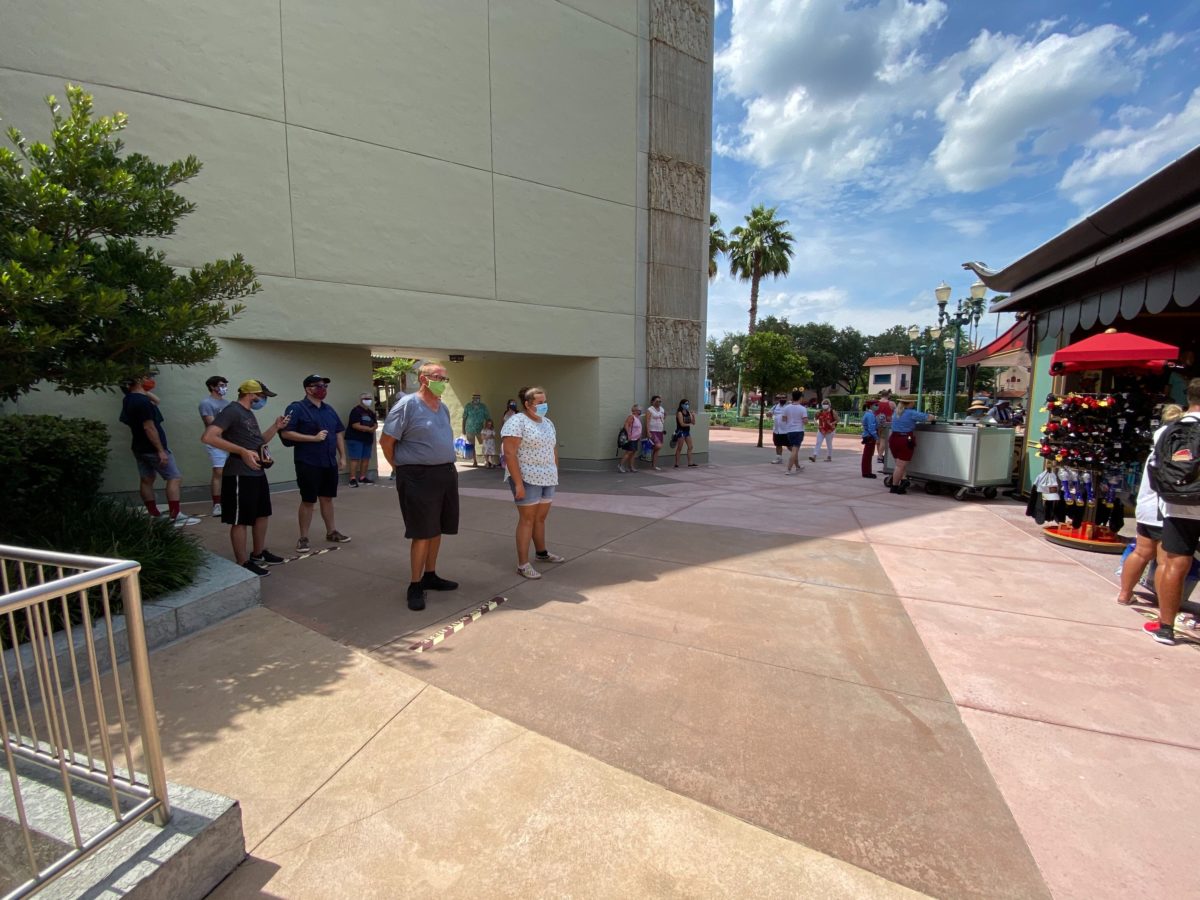 If you're looking to get your hands on some Mickey & Minnie's Runaway Railway merchandise, you'll have to wait in a socially-distanced queue as well, which wraps around this side corner of the building.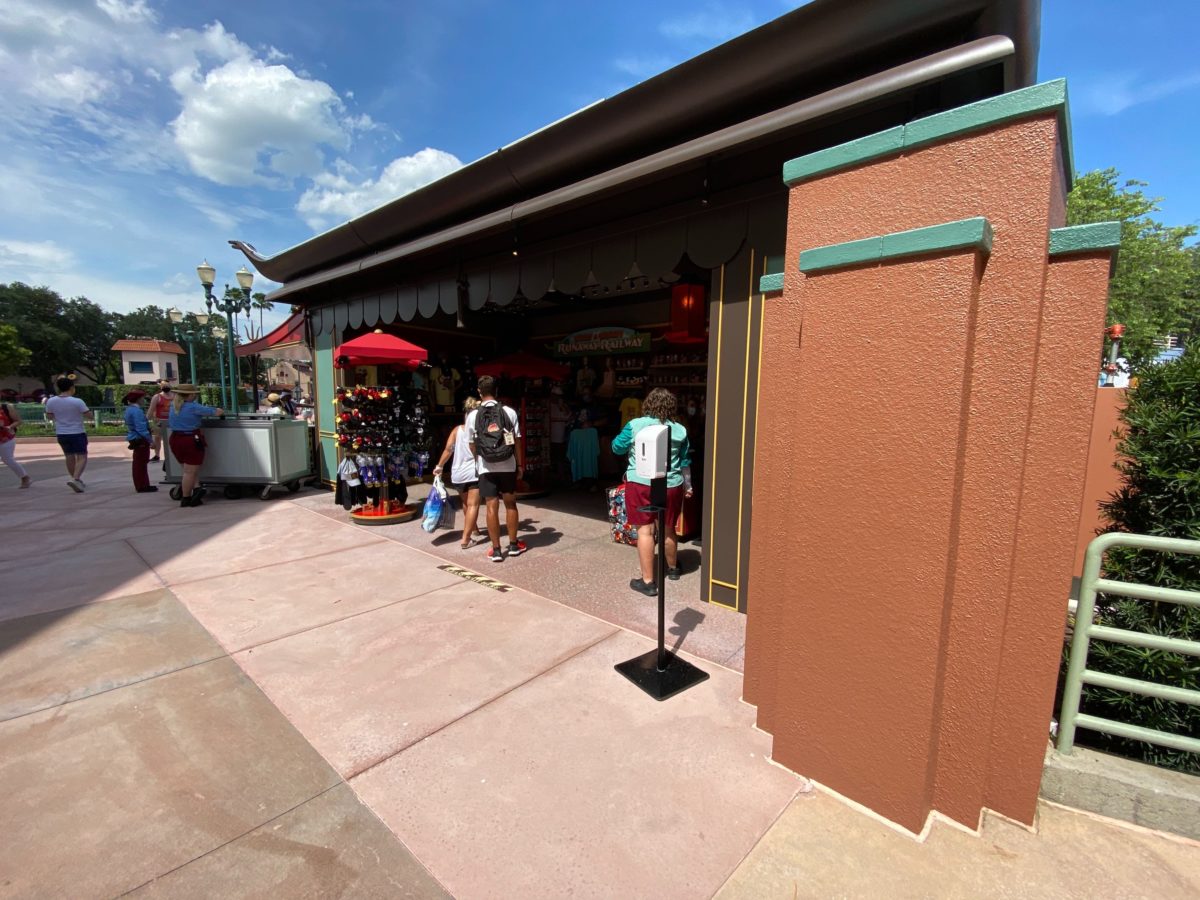 Considering how small the Mickey & Minnie's Runaway Railway merchandise shop is, it's good to see they're keeping it limited to very small parties.
So, what do you think of the new modifications aboard Mickey & Minnie's Runaway Railway? Do you think nothing can stop us now?