This post may contain affiliate links; please read the disclosure for more information.
You can now "go the distance" with these all-new Hercules shirts that we've spotted all the way from ancient Greece, now spreading the gospel truth at Disney's Hollywood Studios.
Megara T-Shirt – $36.99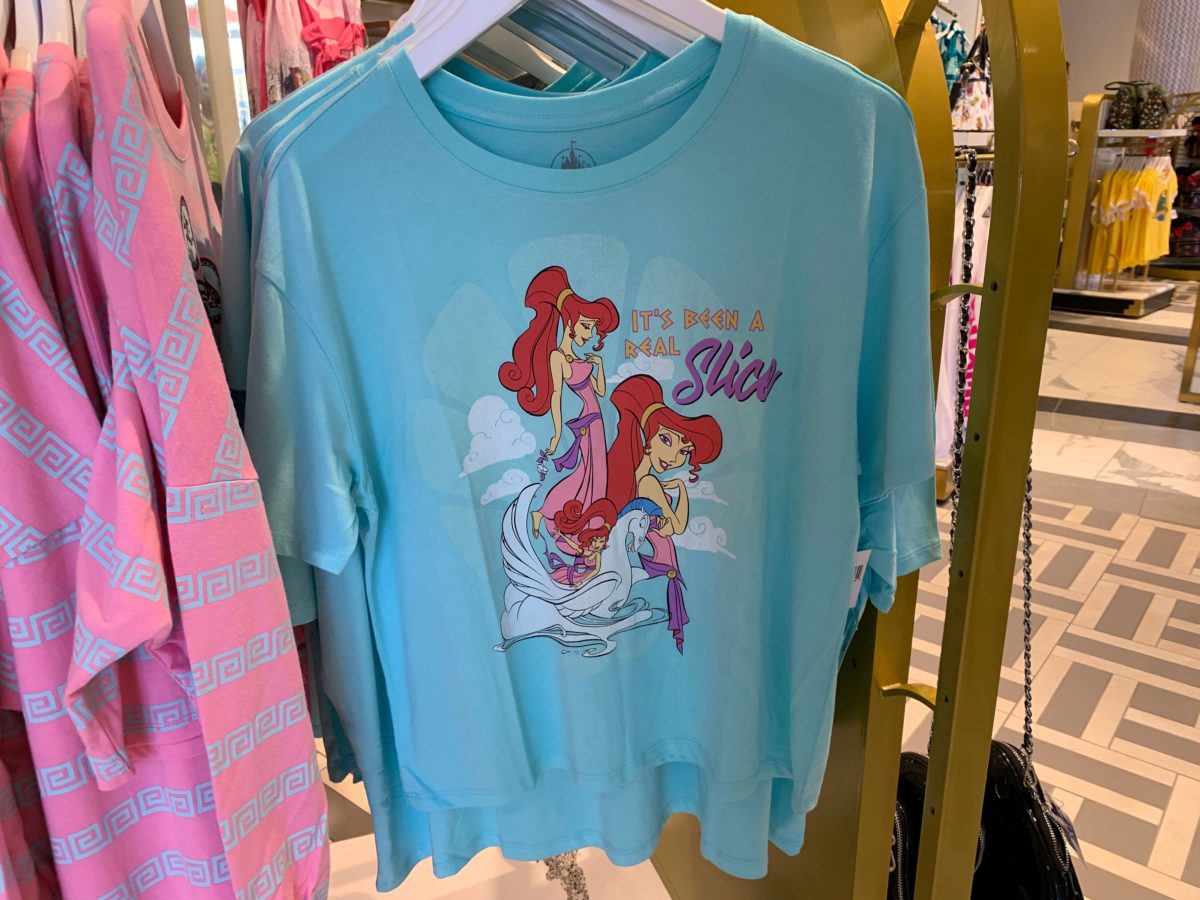 If you're a.) a damsel, b.) in distress, and c.) can handle this, then this shirt is perfect for you! Megara is featured here in three sassy poses, as well as Pegasus, flying her off to Mount Olympus.
The Muses Long Sleeve Shirt – $36.99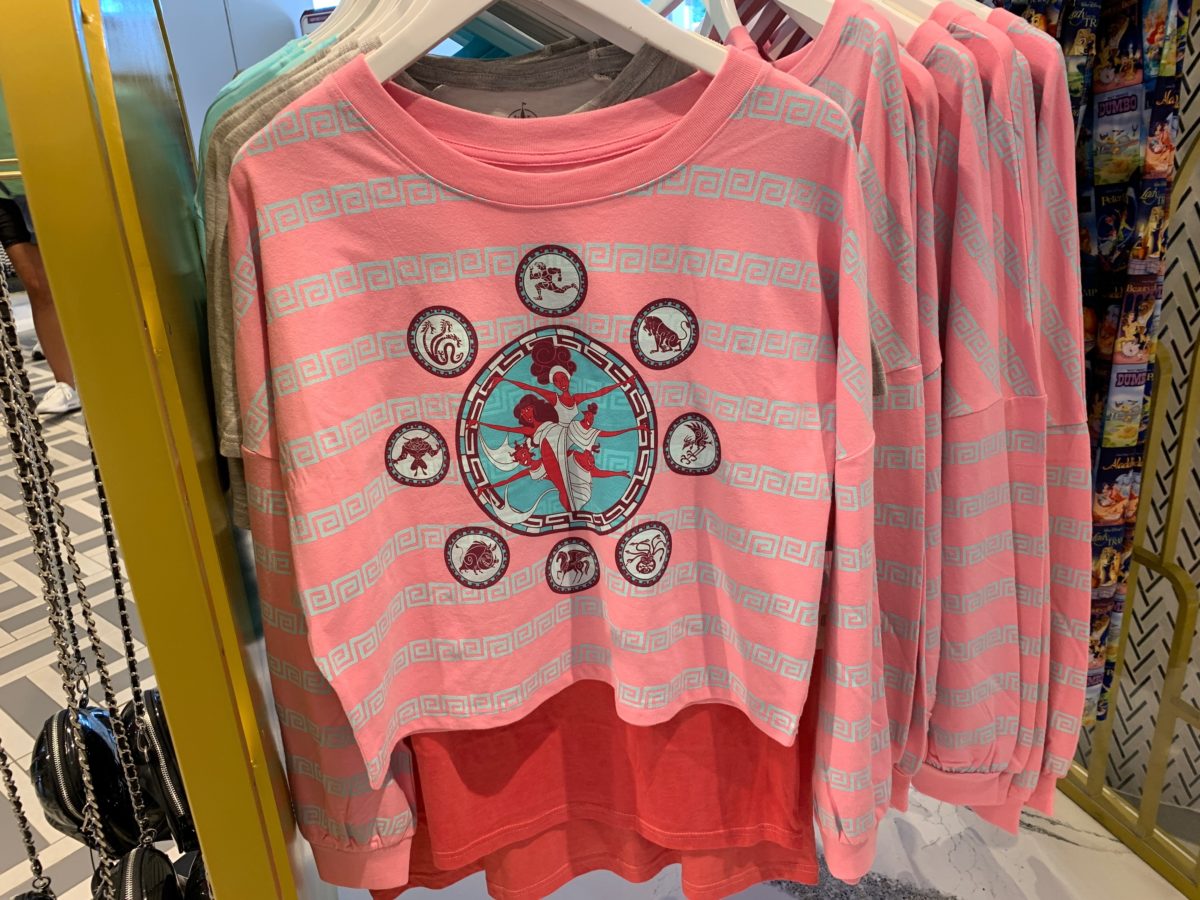 If you're more a fan of The Muses, goddesses of the arts and proclaimers of heroes, then this long sleeve shirt is perfect for you to spread the stories about "Hunk-ules" as you tell all about the Gospel Truth.
Hercules Character Graphic T-Shirt – $36.99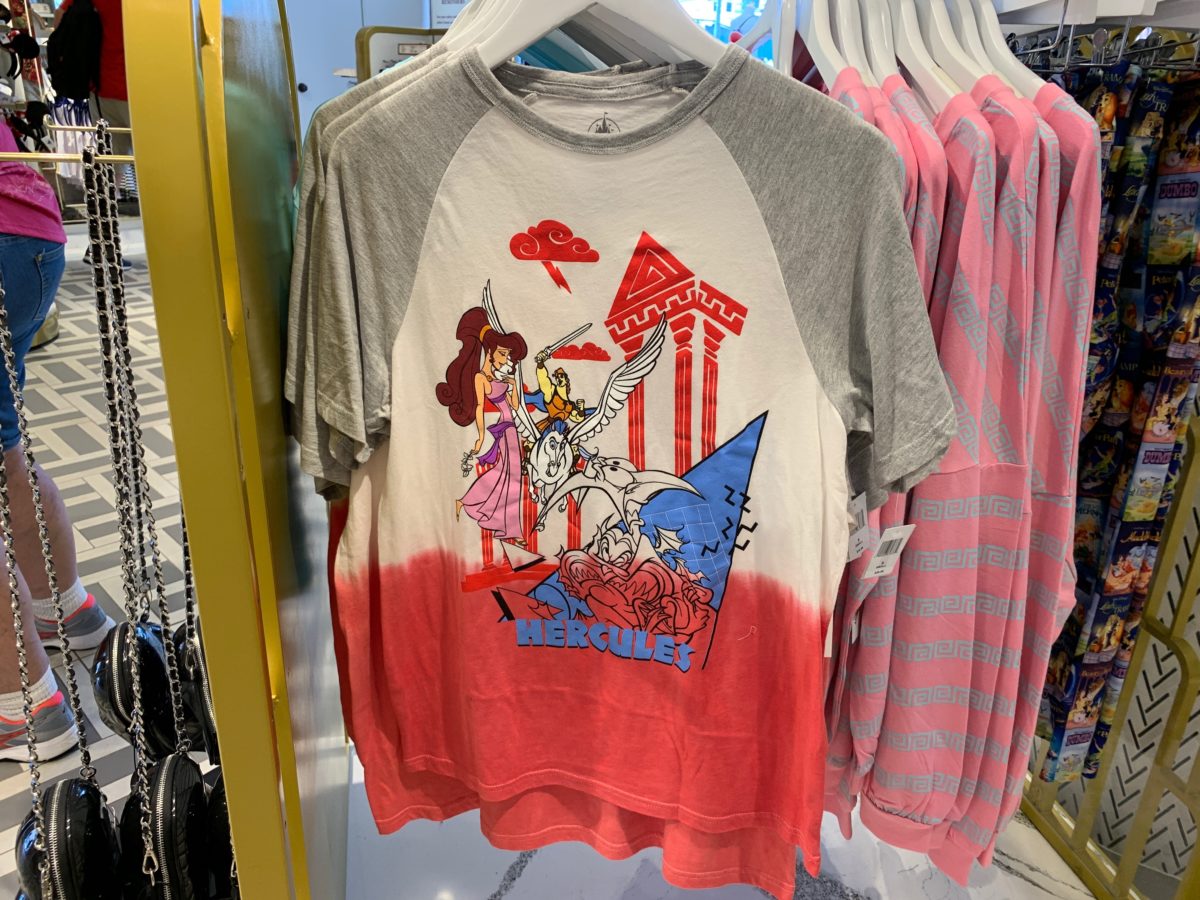 If you're looking for a shirt with Wonder Boy on it, this ombre raglan shirt is perfect for you. The graphics look like they came straight out of the nineties, which was when the beloved movie debuted in 1997.
Hades Underworld T-Shirt – $36.99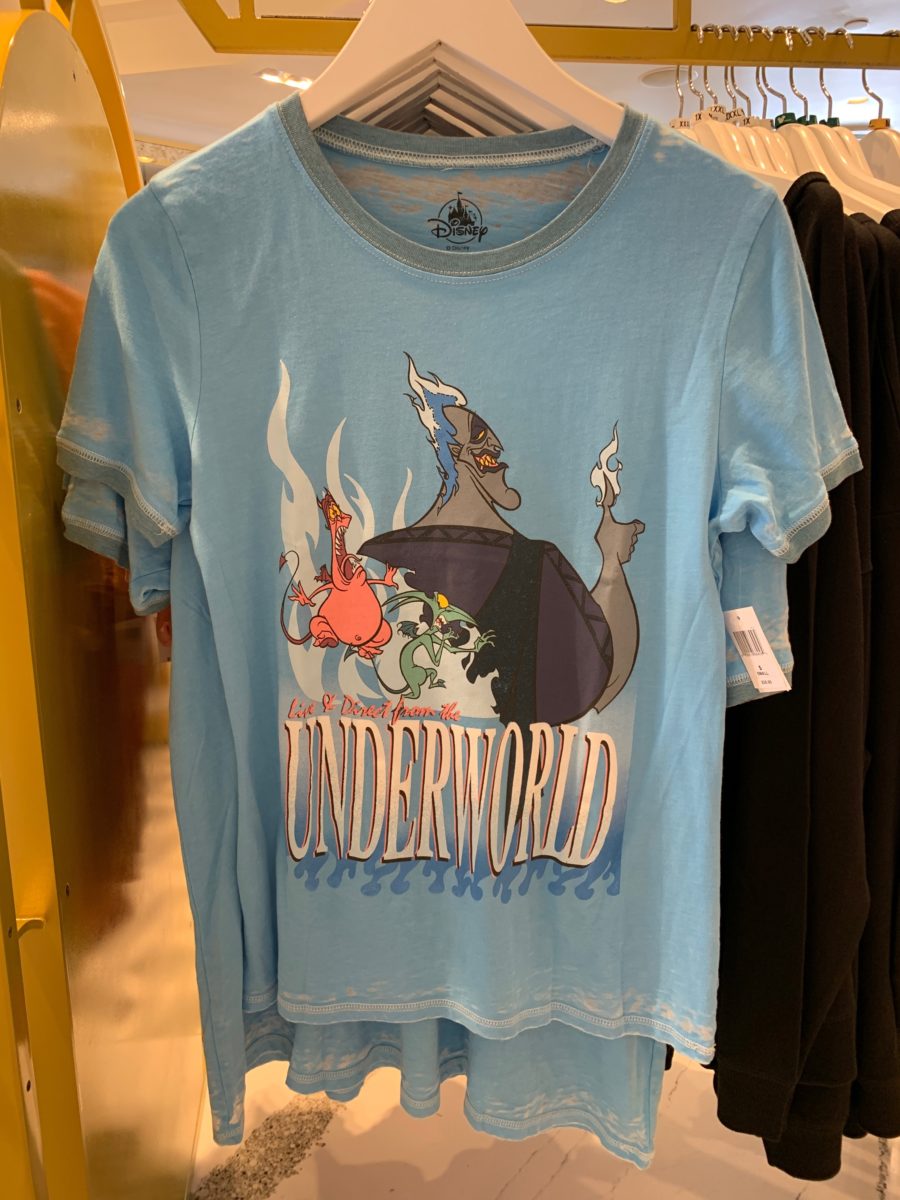 Live and direct from the Underworld is Hades, Pain, and Panic. This cool blue shirt features the King of the Underworld, which is, you know, a little dark, a little gloomy. And, as always, hey, full of dead people.
We spotted this line of Hercules merchandise at Legends of Hollywood in Disney's Hollywood Studios. Sadly, we didn't spot any Air-Hercs to pair with these shirts.
Will you be catching a ride on your pegasus to purchase this new Hercules collection? Let us know in the comments!