Last week, the official policy on wearing face masks throughout Walt Disney World was updated, citing that all guests must wear face masks whilst in the resort, and may only remove them to eat or drink while stationary and socially distanced. This update was made to prevent guests from walking around with a beverage or box of popcorn through crowds without proper face coverings in the midst of the COVID-19 pandemic.
Following this update, we have seen new reminders appear throughout the resort, including signage in the Magic Kingdom and a "Mask Enforcement Squad" dispatched to EPCOT. While in Disney's Hollywood Studios this morning, we spotted new signage to reflect the policy, clearly displayed for guests to see on trash cans and A-frames across the park.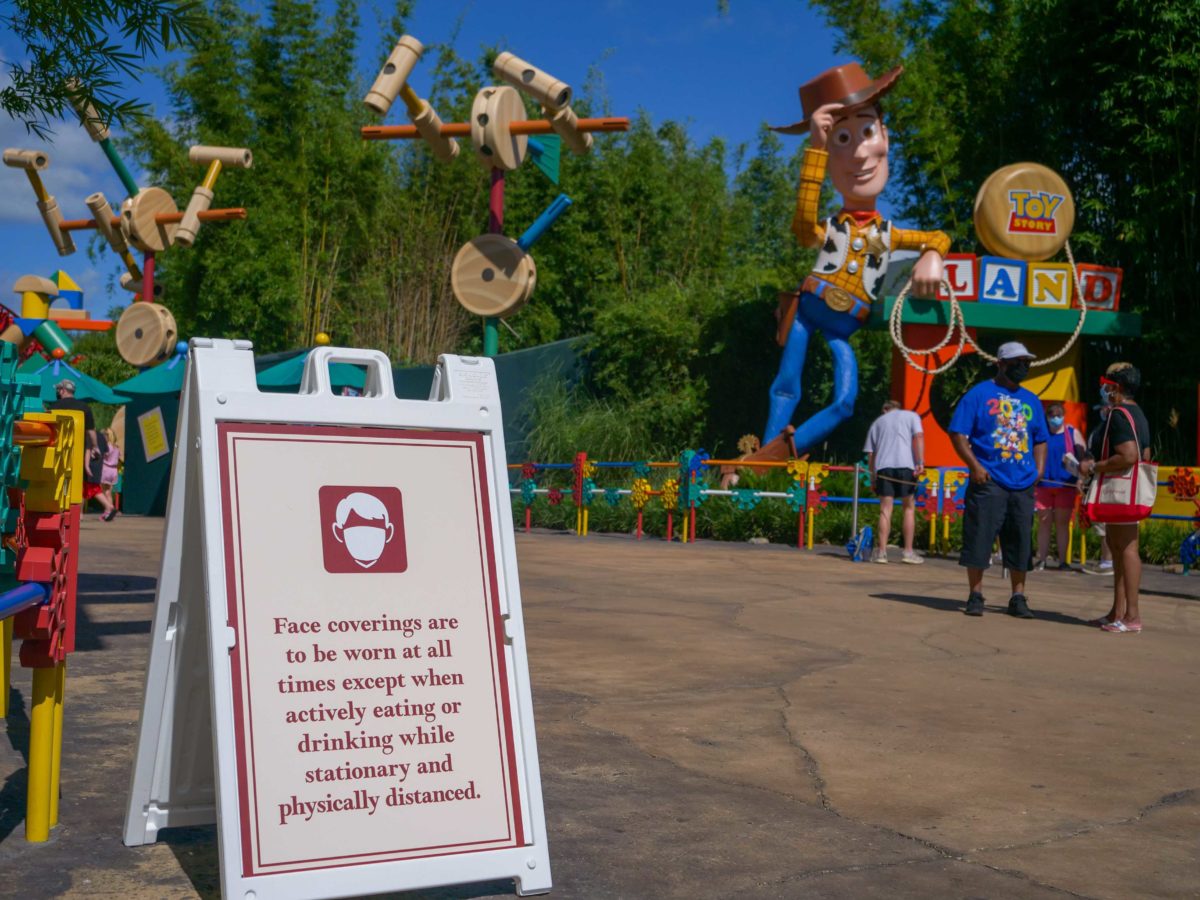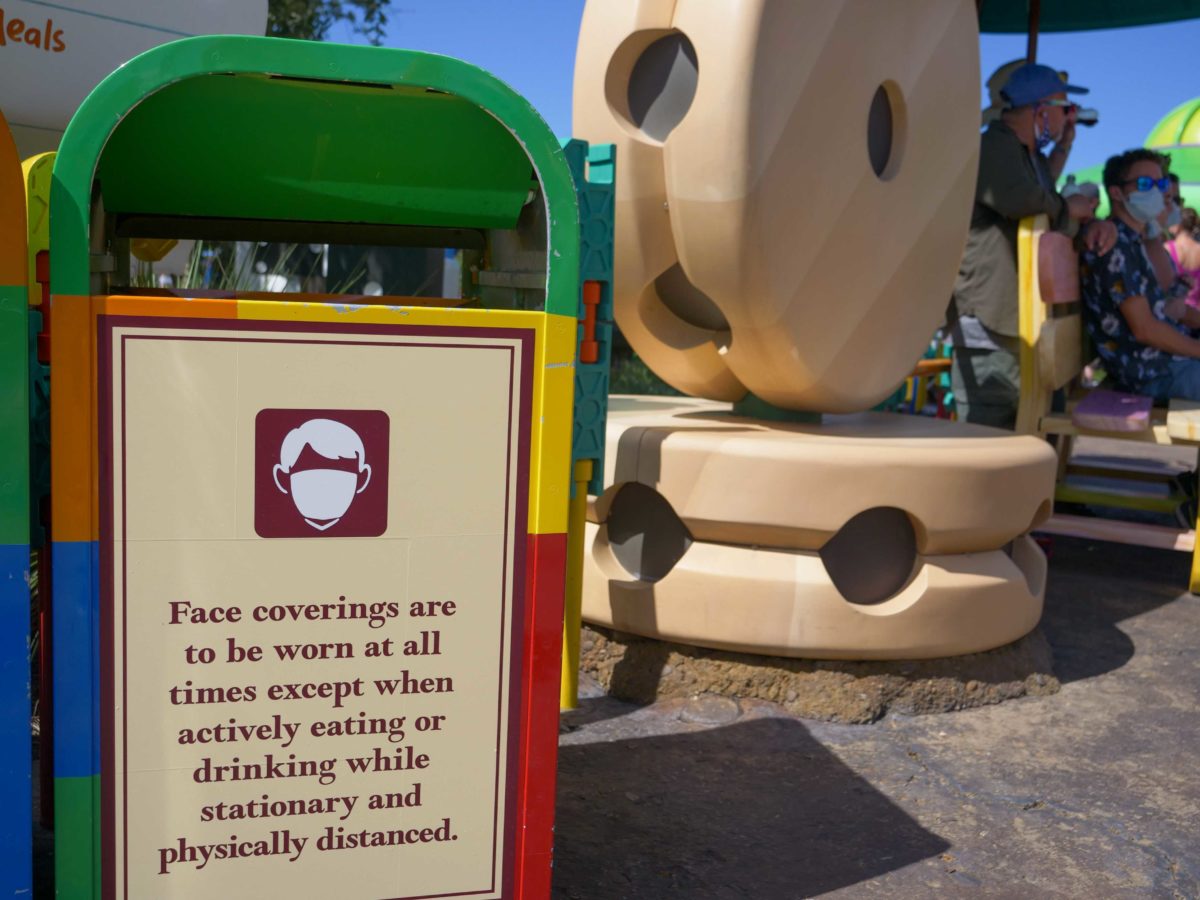 In Toy Story Land, the new signs have been plastered to the bright, (paint-chipped) trash cans.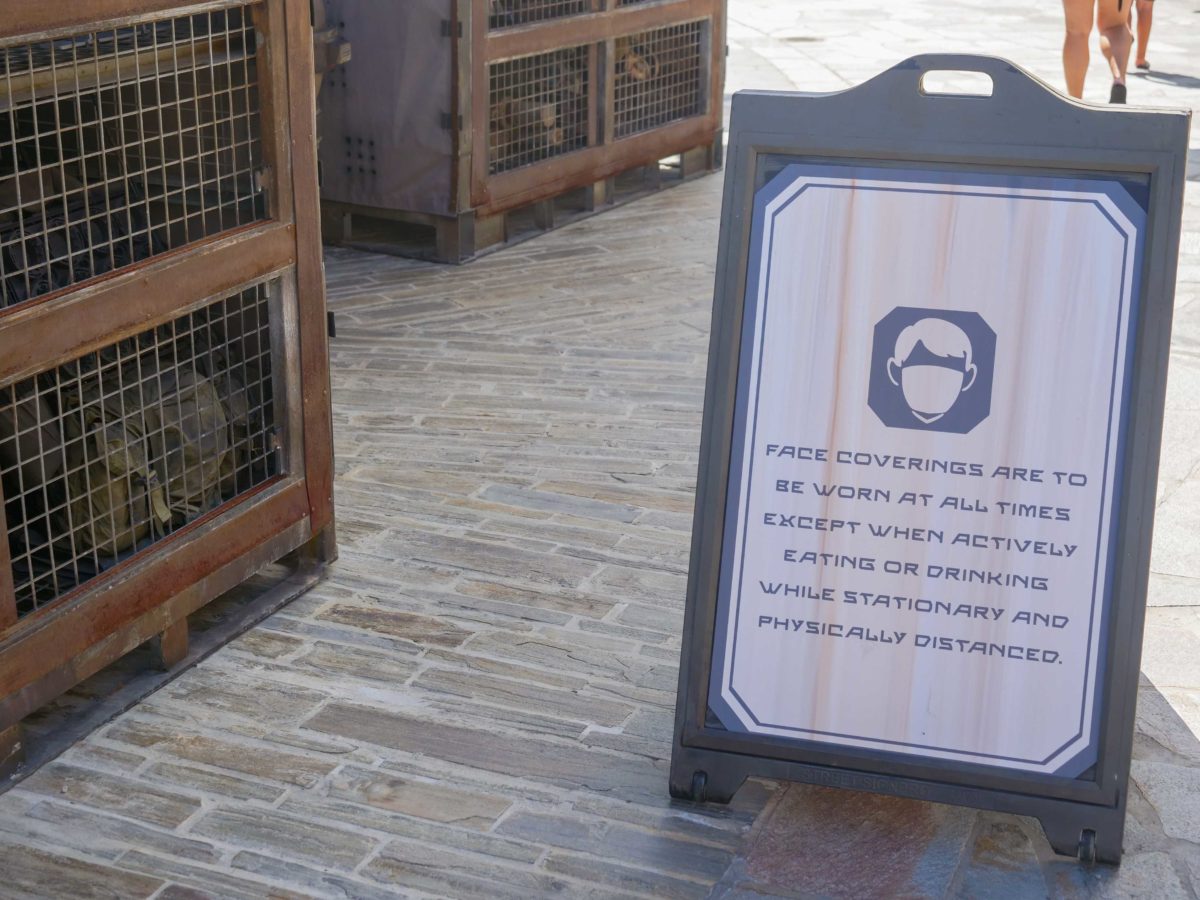 Although the font and style of the notices in the park usually match the other social distancing signage within the park, we were impressed to see that the signs over in Star Wars: Galaxy's Edge were a bit more stylized. Featuring the themed font of Batuu, the policy posters up in this part of Disney's Hollywood Studios manage to be informative without detracting from the land's theming.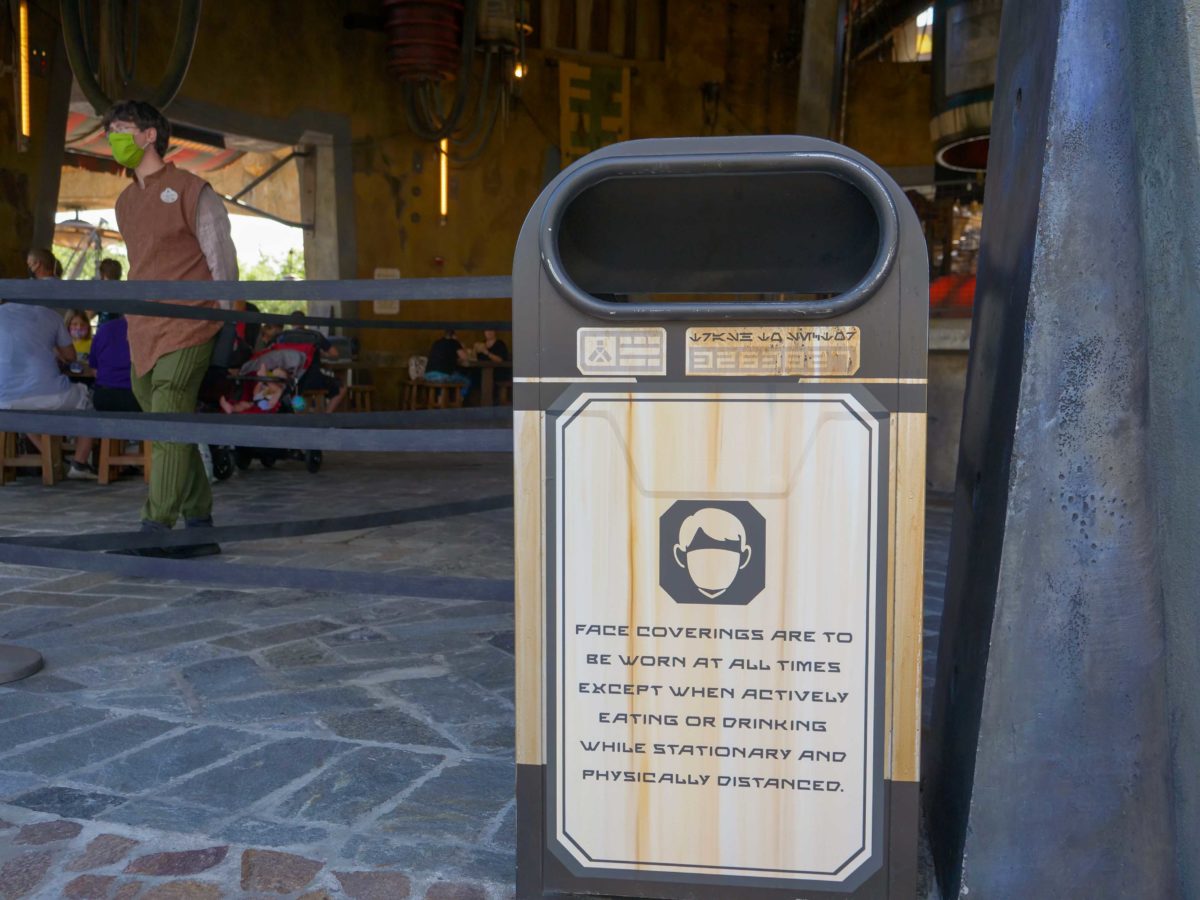 What do you think of the new signage and policy for the acceptable use of face masks in Walt Disney World?