Here at WDWNT, we have been closely following the construction progress within the France pavilion at EPCOT, as we await the addition of the all-new Remy's Ratatouille Adventure attraction and La Creperie de Paris restaurant, as well as the chance to explore the newly-expanded and landscaped area.
Now that we are back in EPCOT, we were excited to head over to the World Showcase and check out the progress made during the park's lengthy closure. As we arrived, the most noticeable new feature in the area was the addition of these new trees, which add a lovely touch of greenery to the area.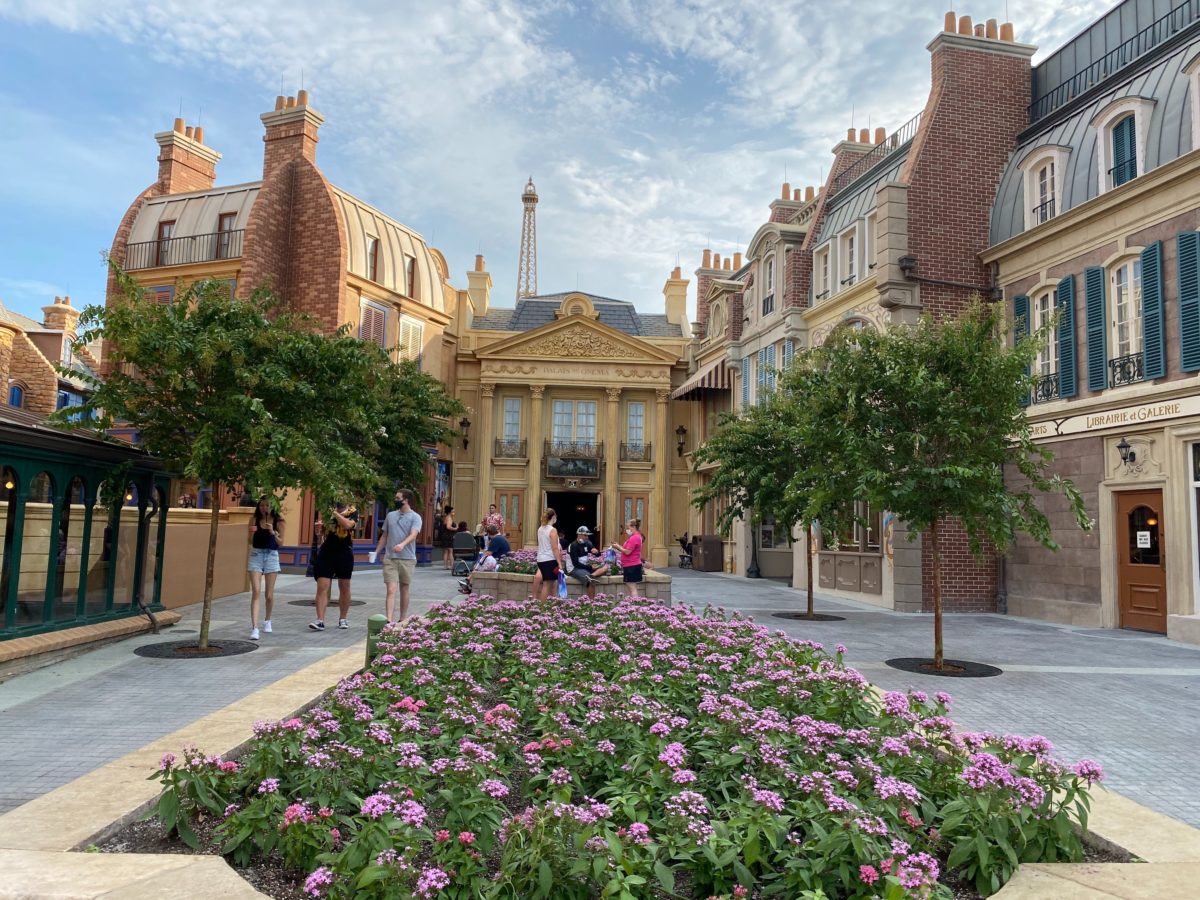 It was back in November 2019 that the beautiful trees that originally lined the streets of the France pavilion were removed. Back then, the loss of the ten trees enabled more streamlined traffic around the popular pavilion, which saw the brand-new addition of the Beauty and the Beast Sing-Along in January 2020. However, the lack of greenery in what used to be quite a nice garden area was missed, so we are pleased to see that new trees have sprouted since the park's closure.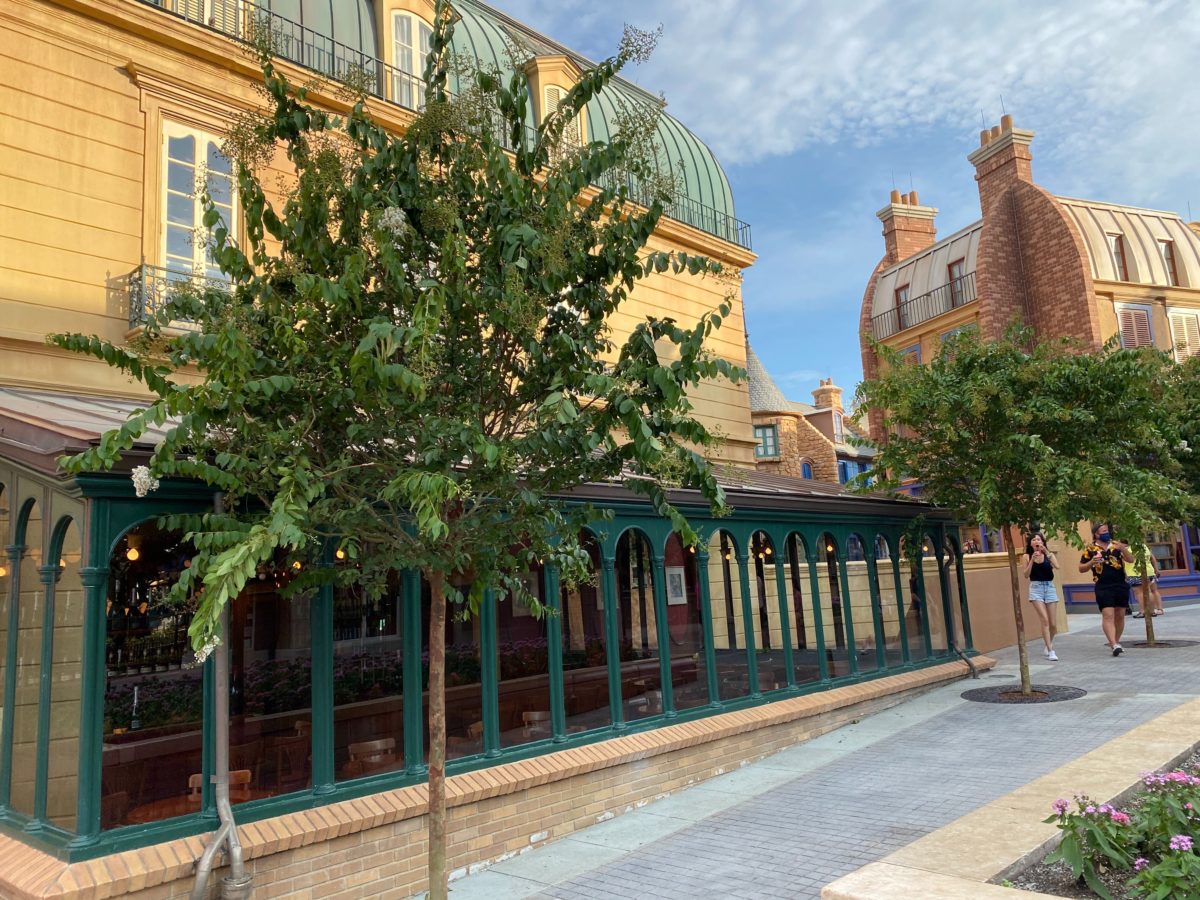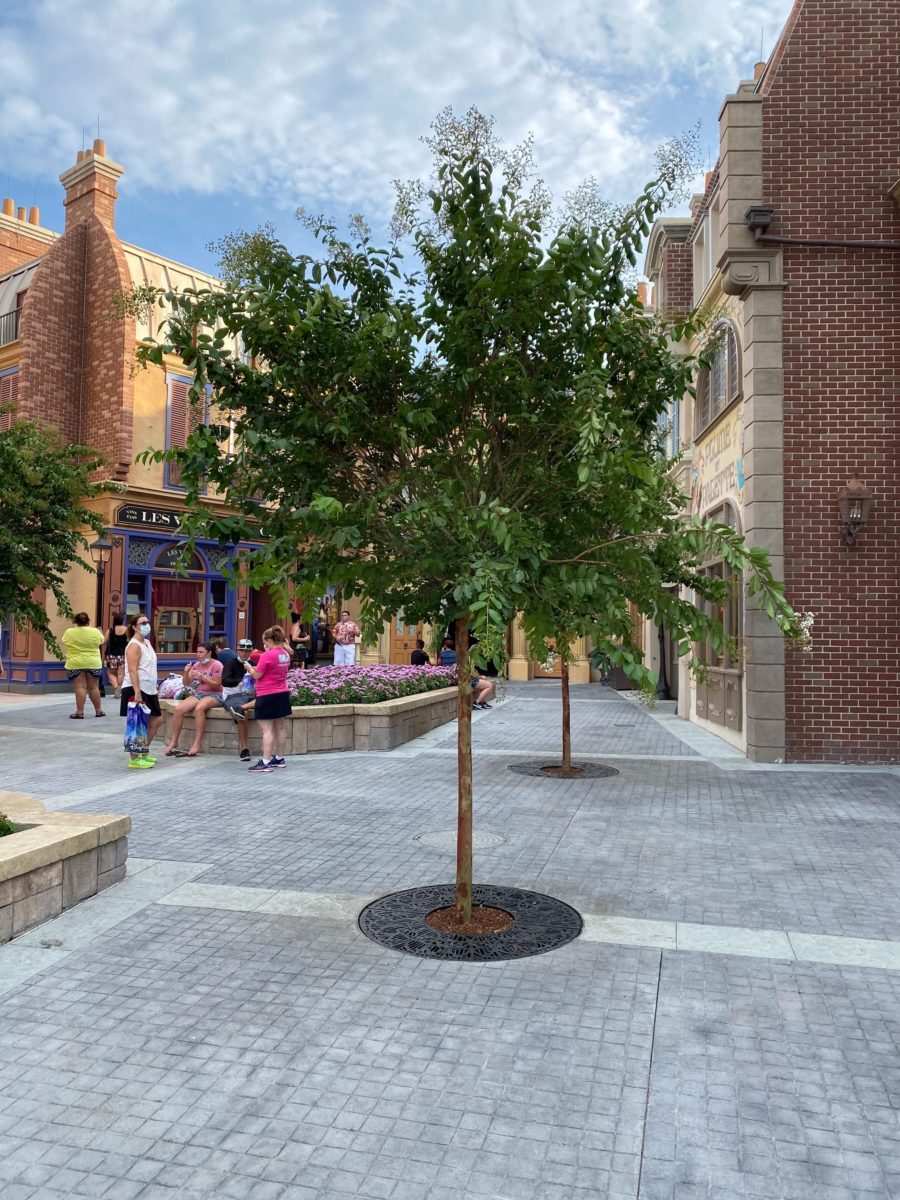 The trees line the streets, growing out of patterned, circular grids.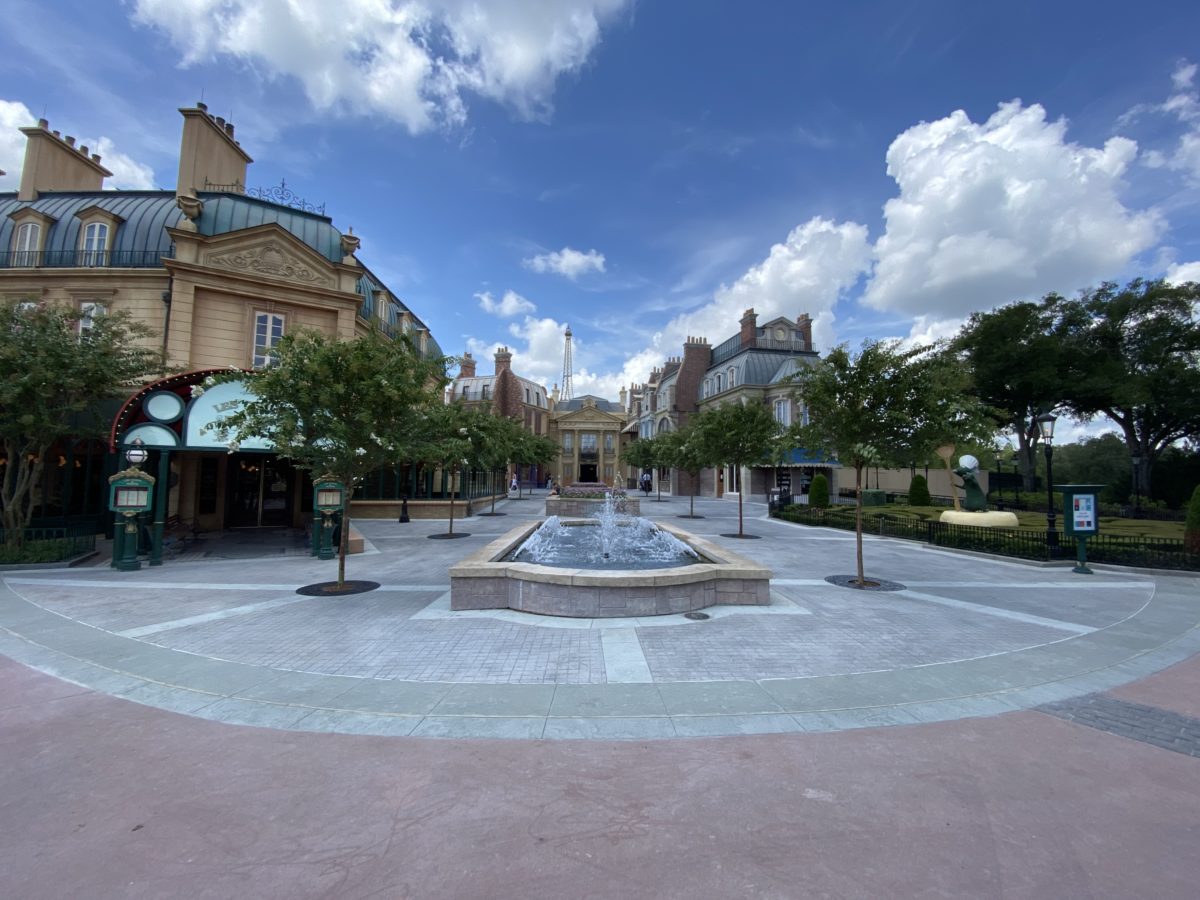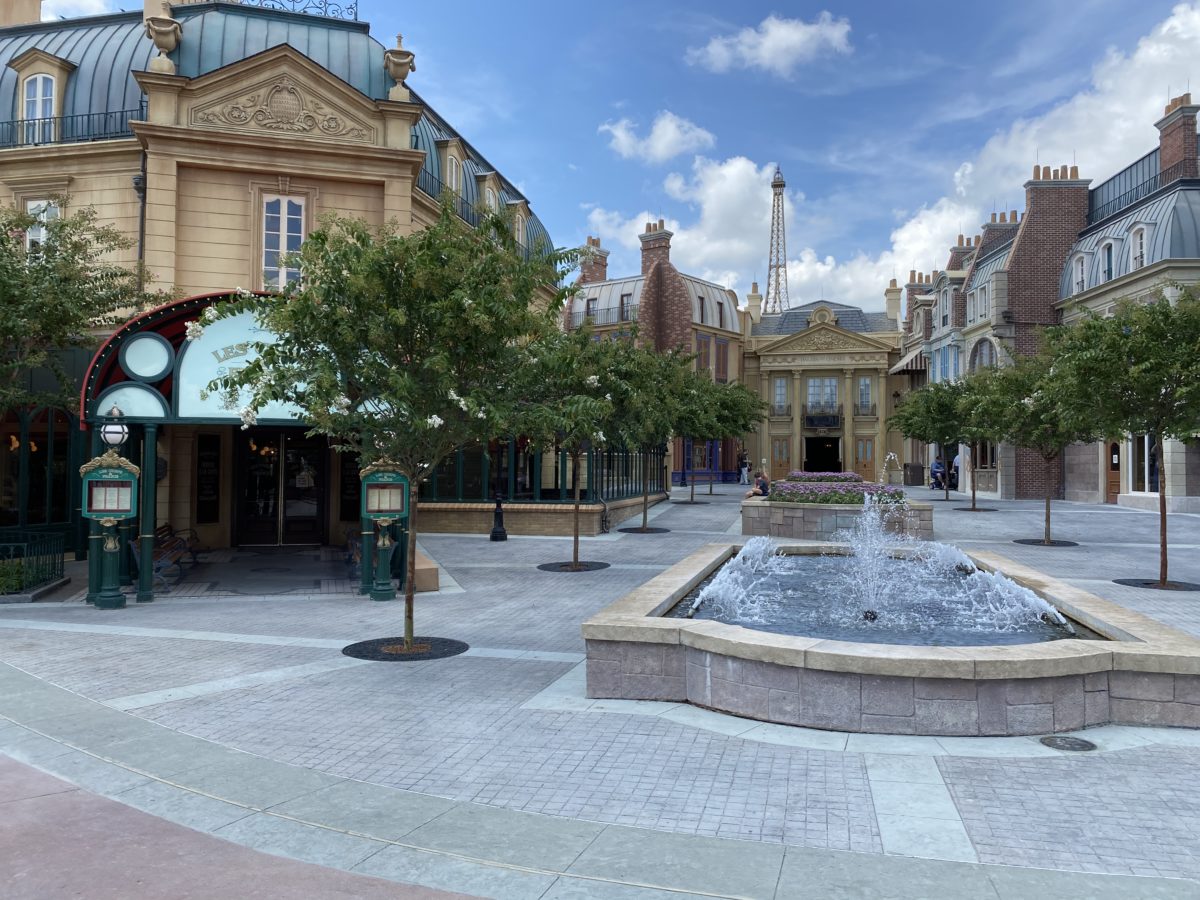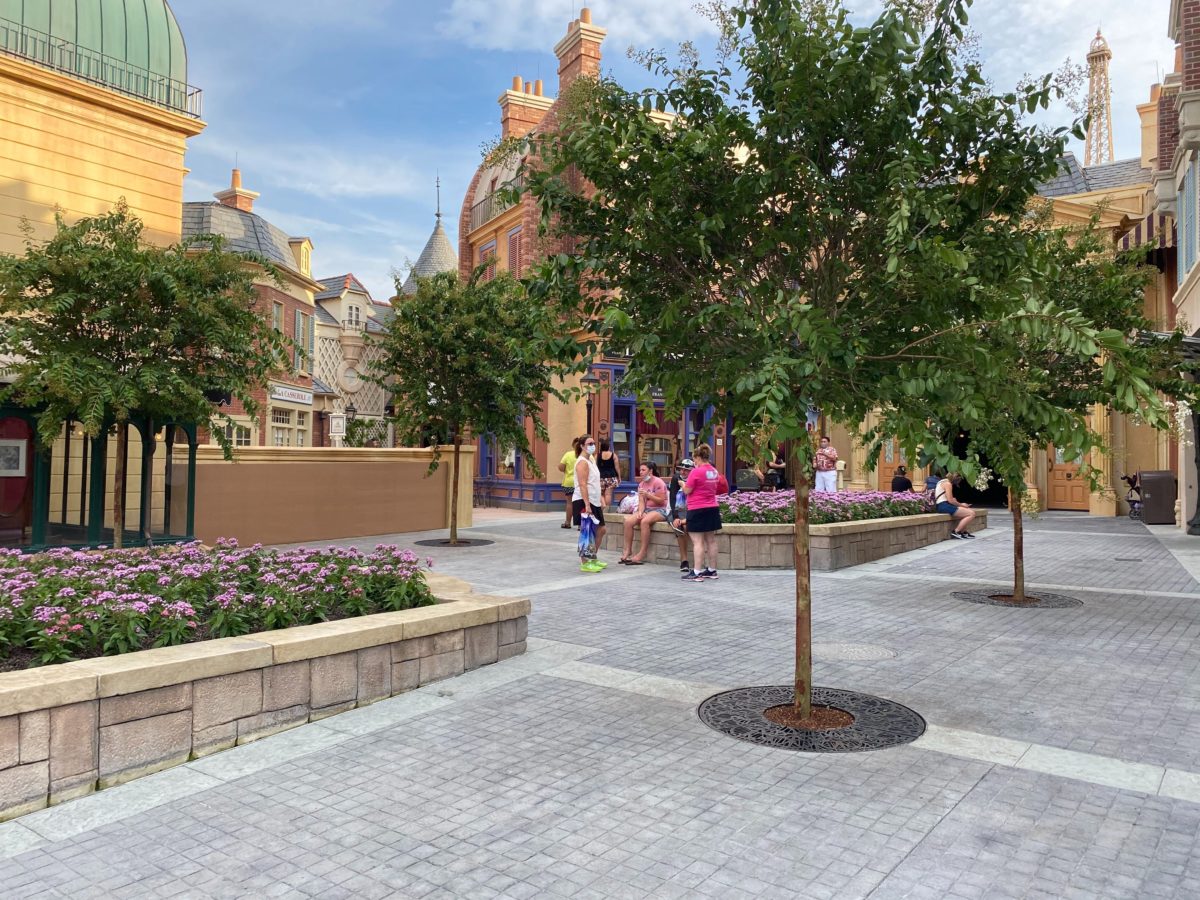 We couldn't be happier at the return of these quaint, picturesque trees to the France pavilion at EPCOT. What do you think of the new additions? Let us know in the comments below!