It's good to be back jetting around on the Walt Disney World monorails as we enjoy our return to the recently reopened parks. Last week, we gave you a good look at the new boarding procedures and social distancing updates aboard the monorails, as new vinyl partitions have been installed between each row to help protect guests as they travel throughout the resort. But that's not all which is new in the Highway in the Sky, as we were excited to see that Monorail Peach has just debuted a swanky, newly-refurbished look! Climb aboard, and let's check it out…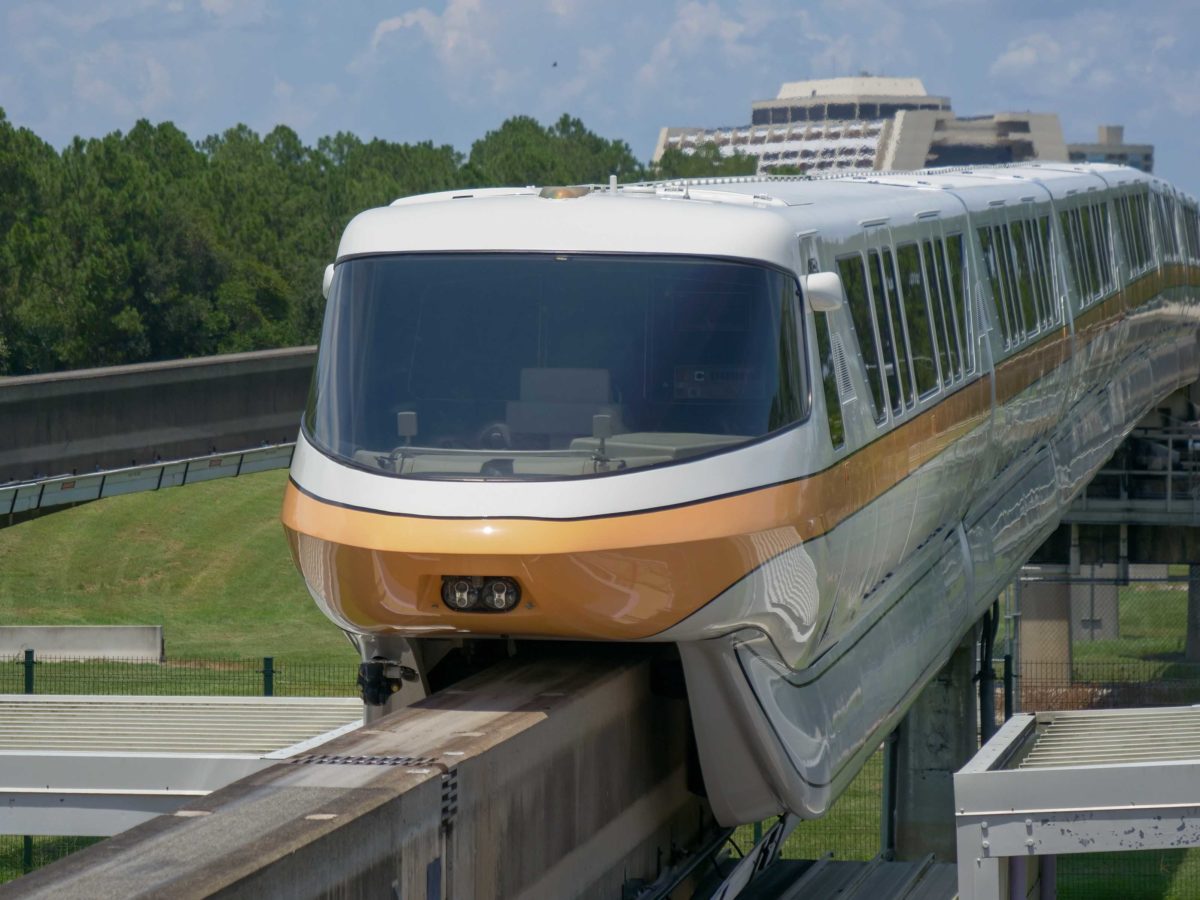 Here she comes, looking peachy in the sunlight as she approaches the Magic Kingdom.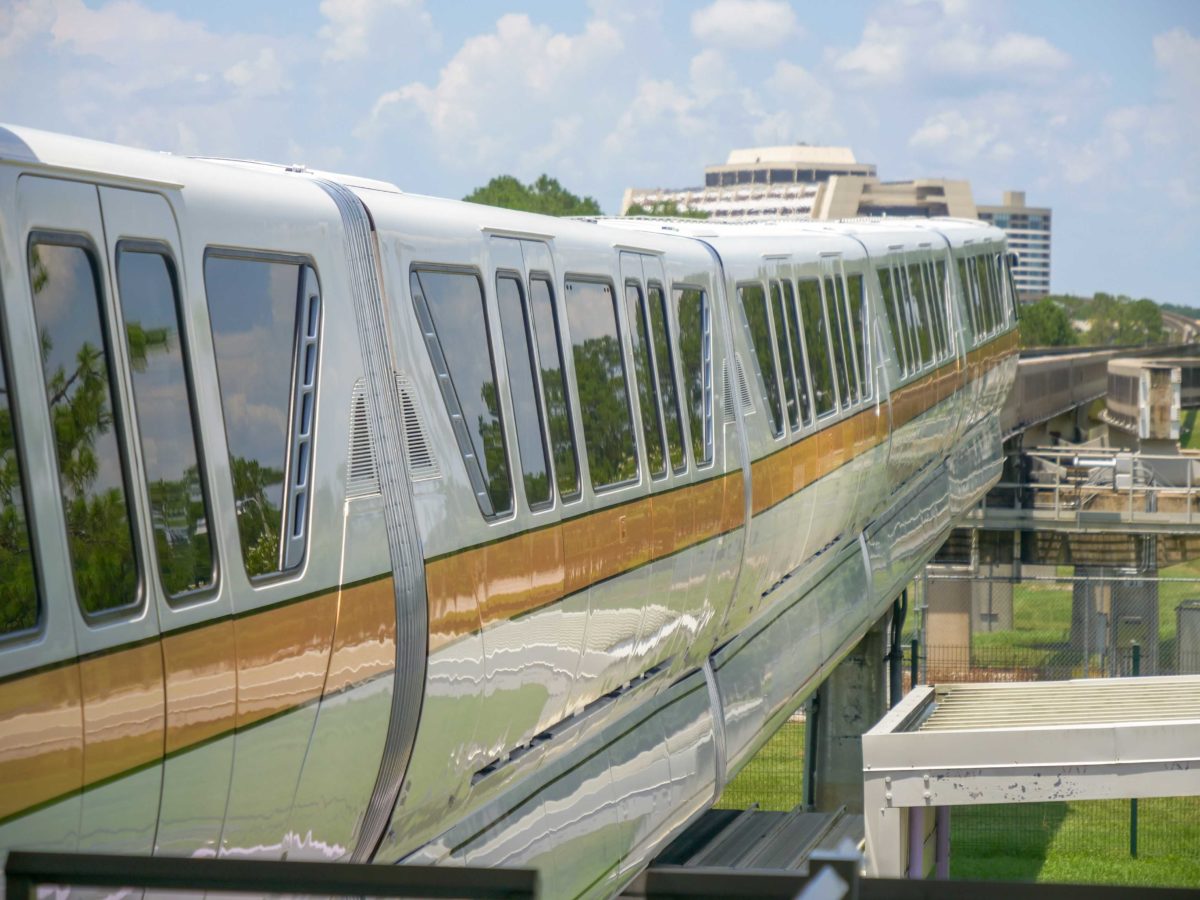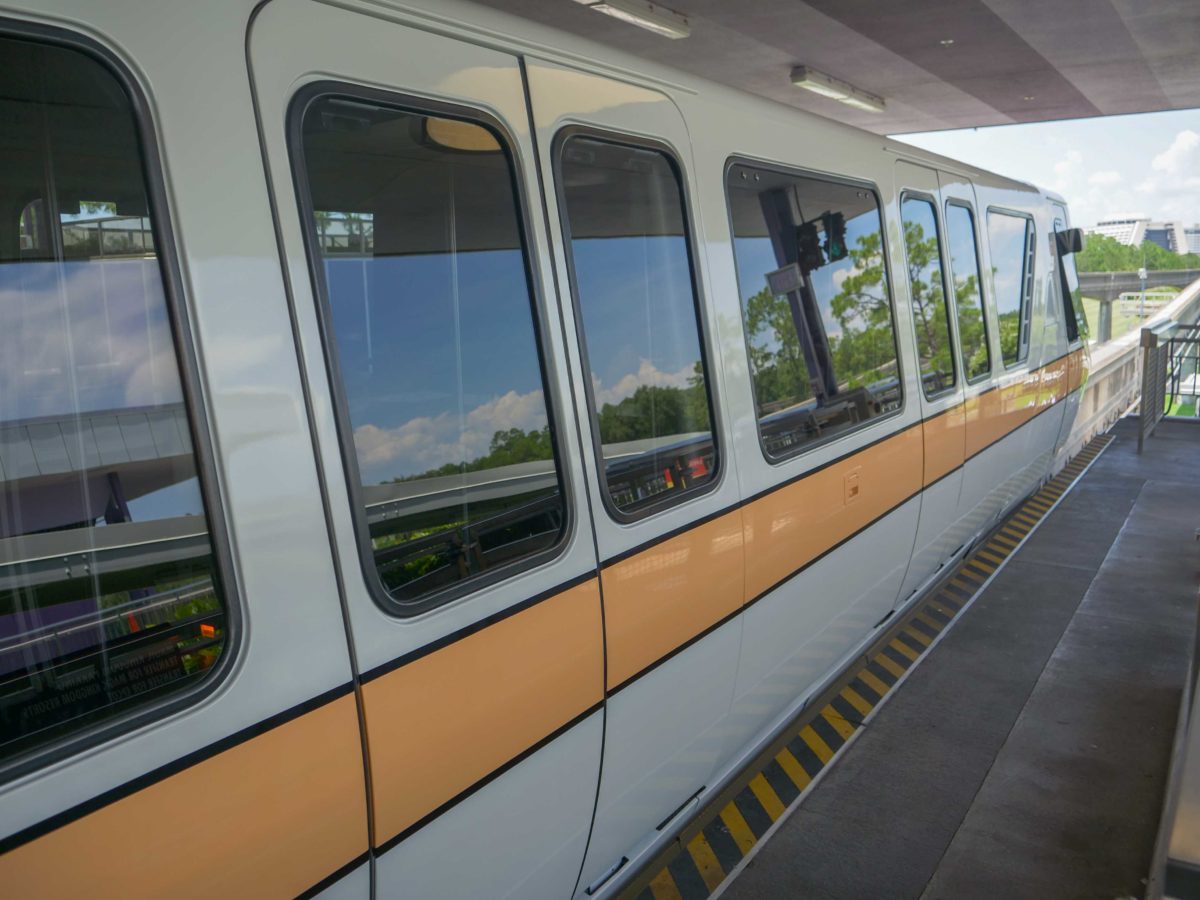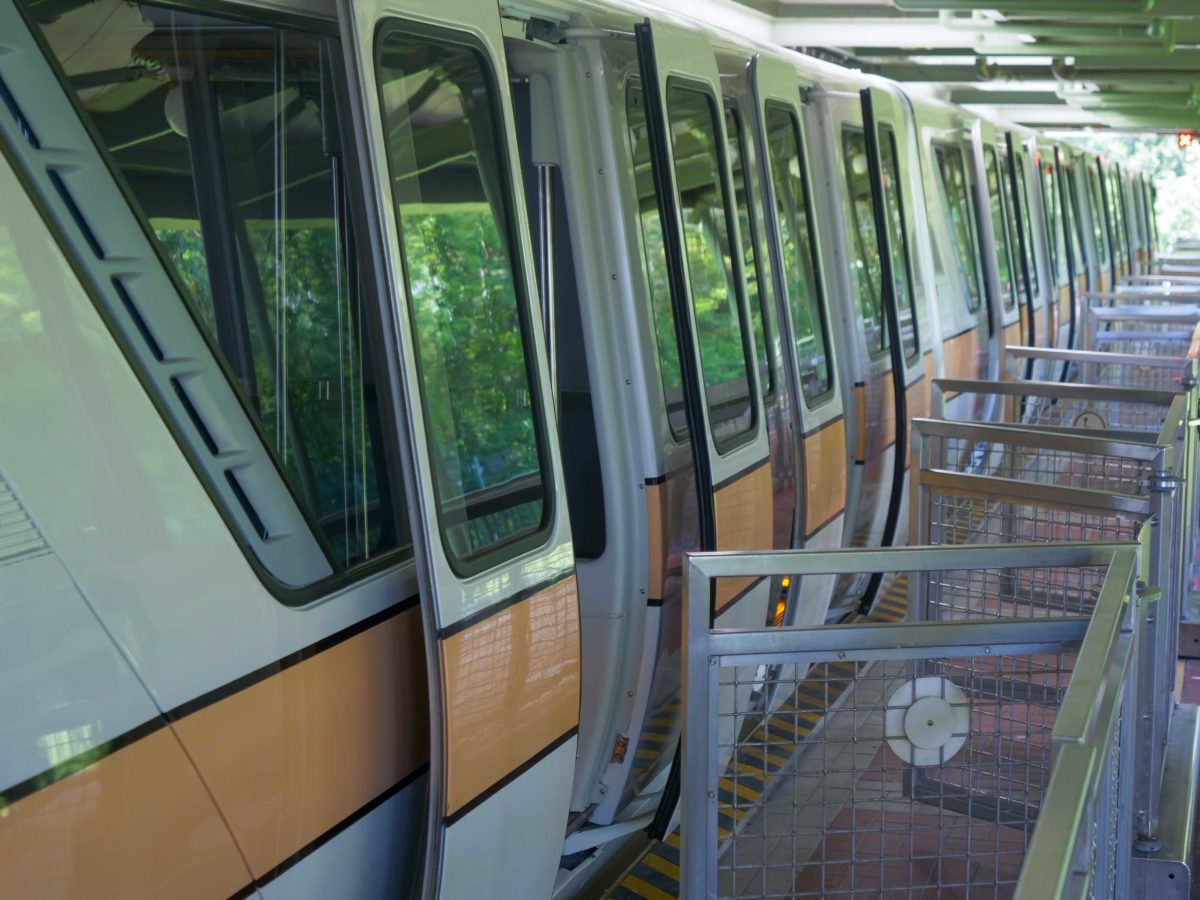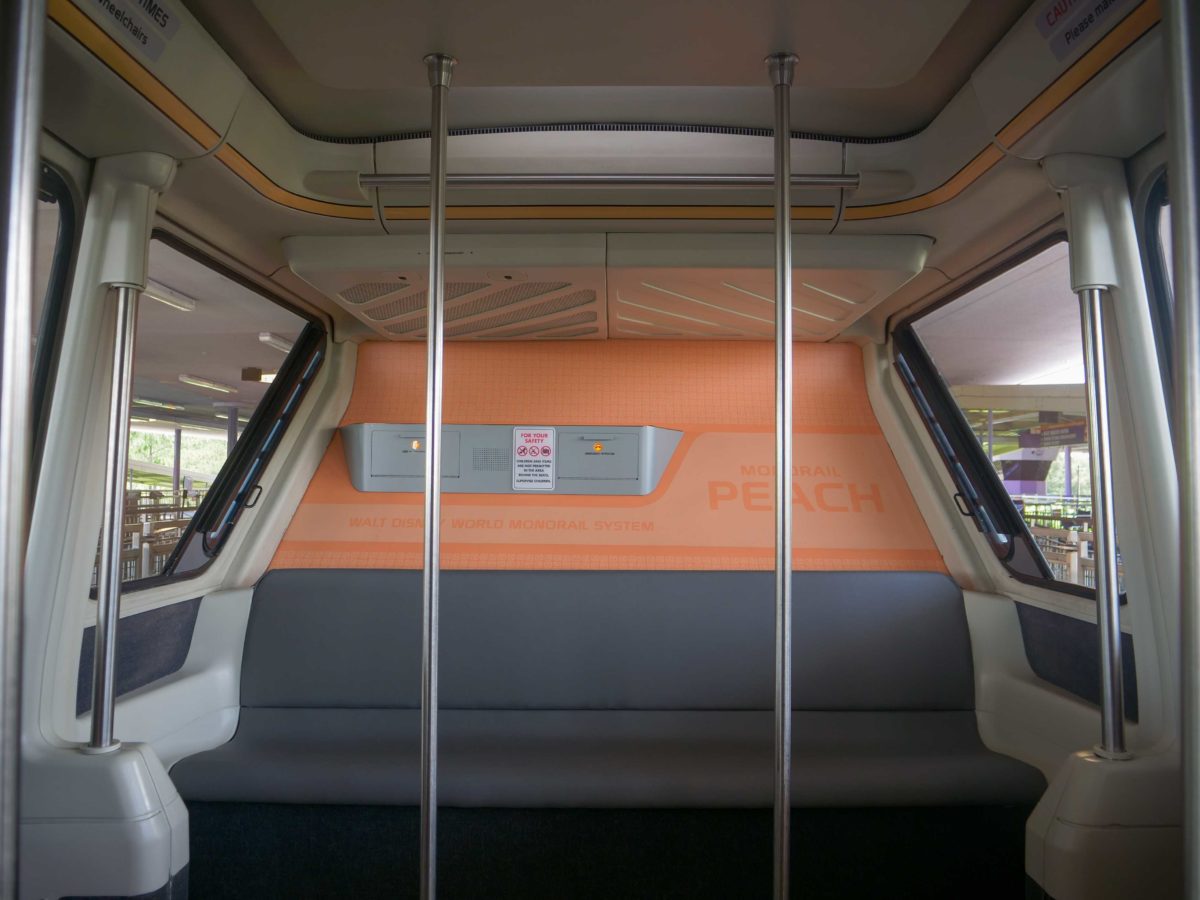 As we climb aboard, we are welcomed with this clean, modern-looking new interior design. The accents are peach, to represent the monorail we are traveling on, which is perfectly complimented by the gray walls and furnishings.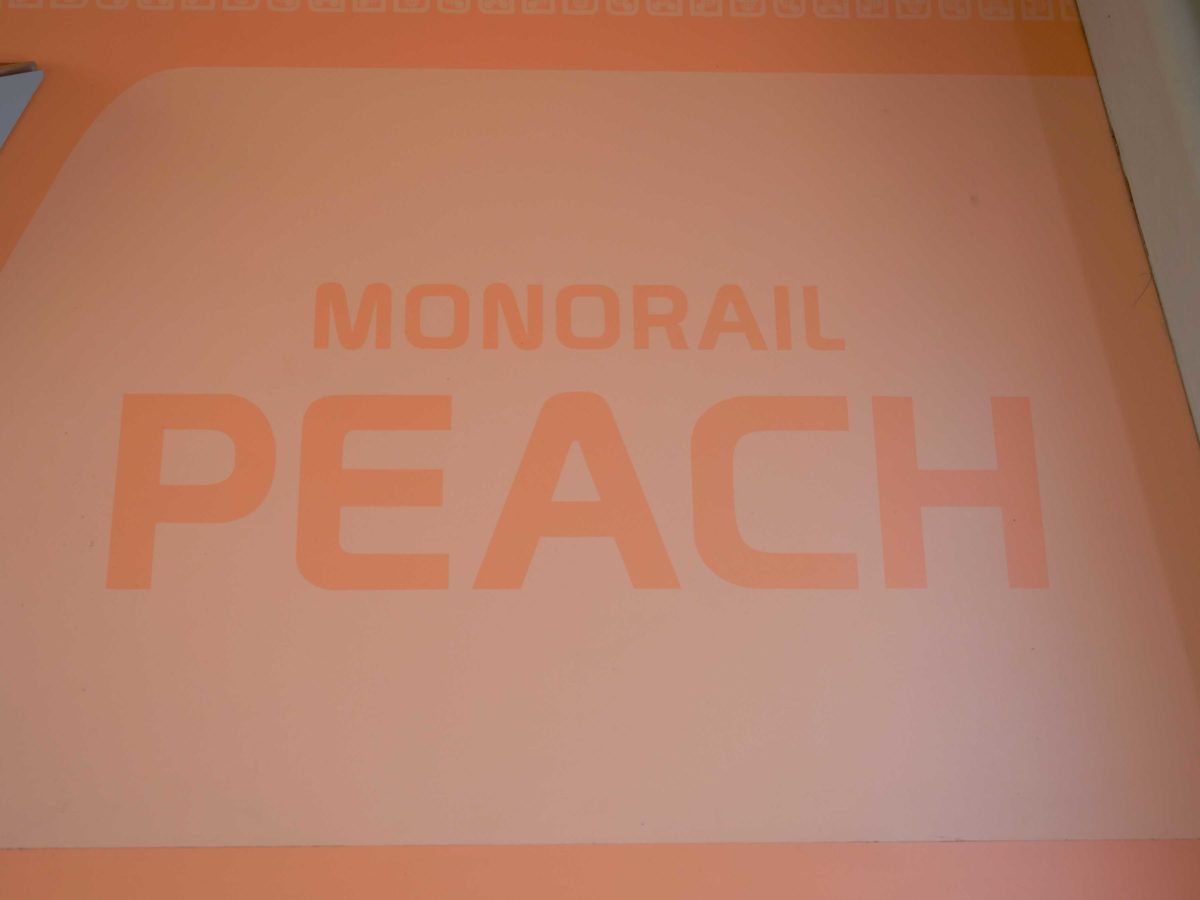 Monorail Peach even has its own logo now. Last year, we saw Monorail Green and Monorail Black get a similar refurbishment, with sleek interiors as well.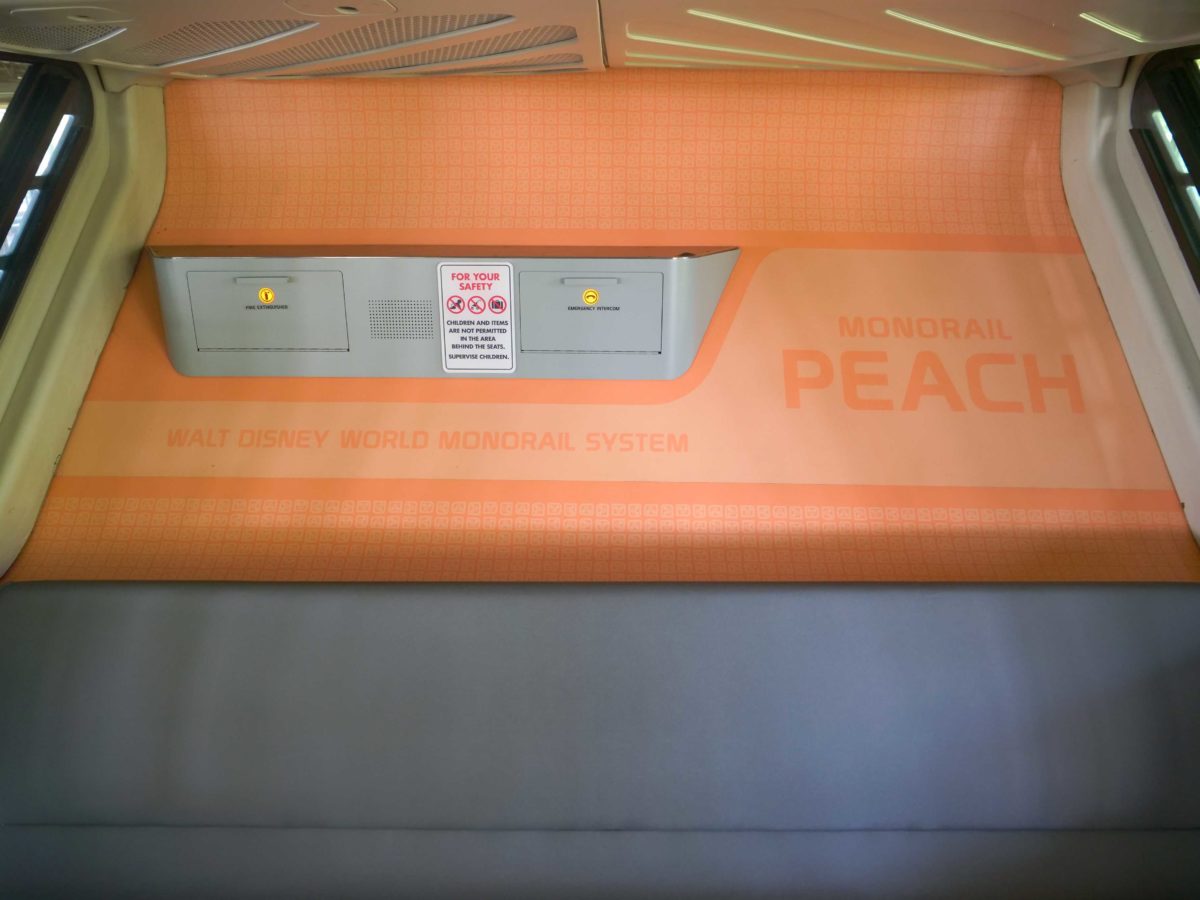 The seating has received a new layer of grey vinyl.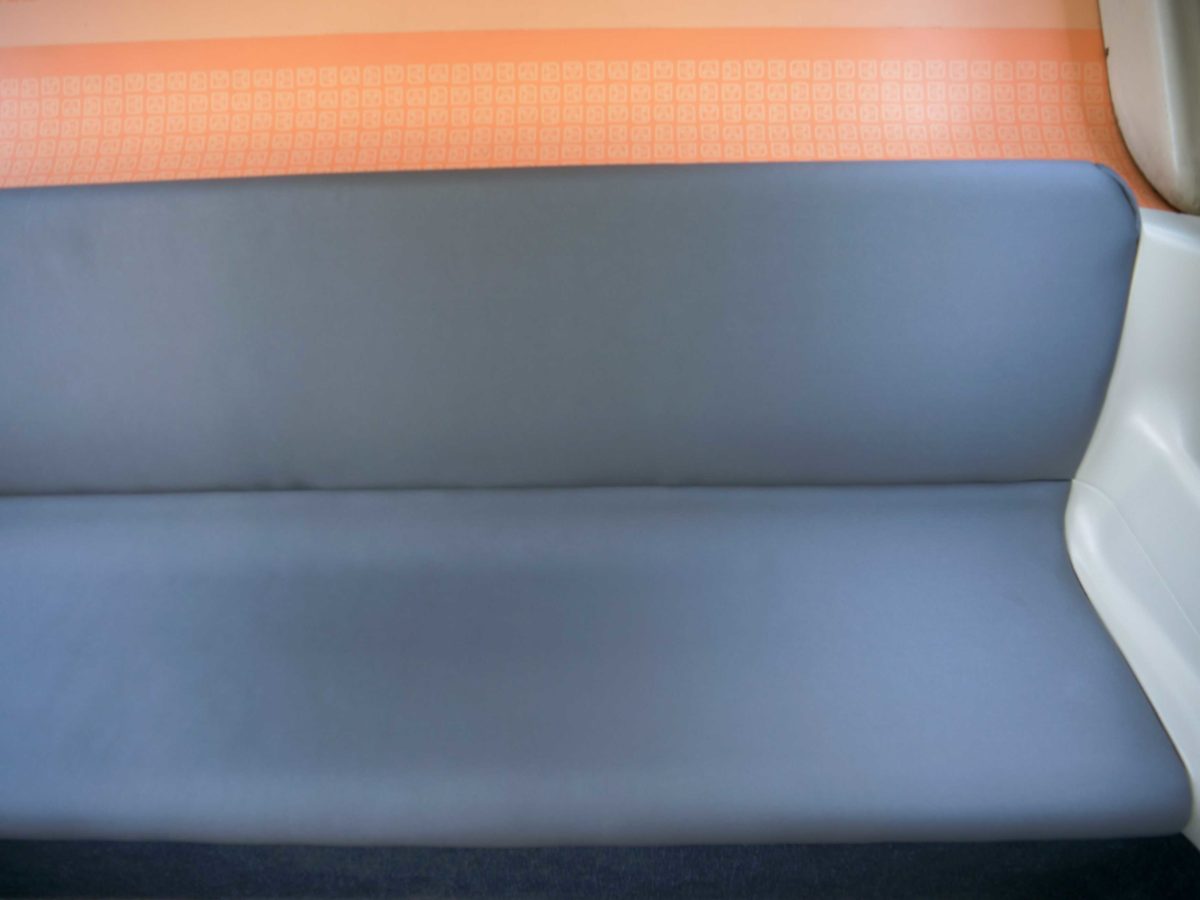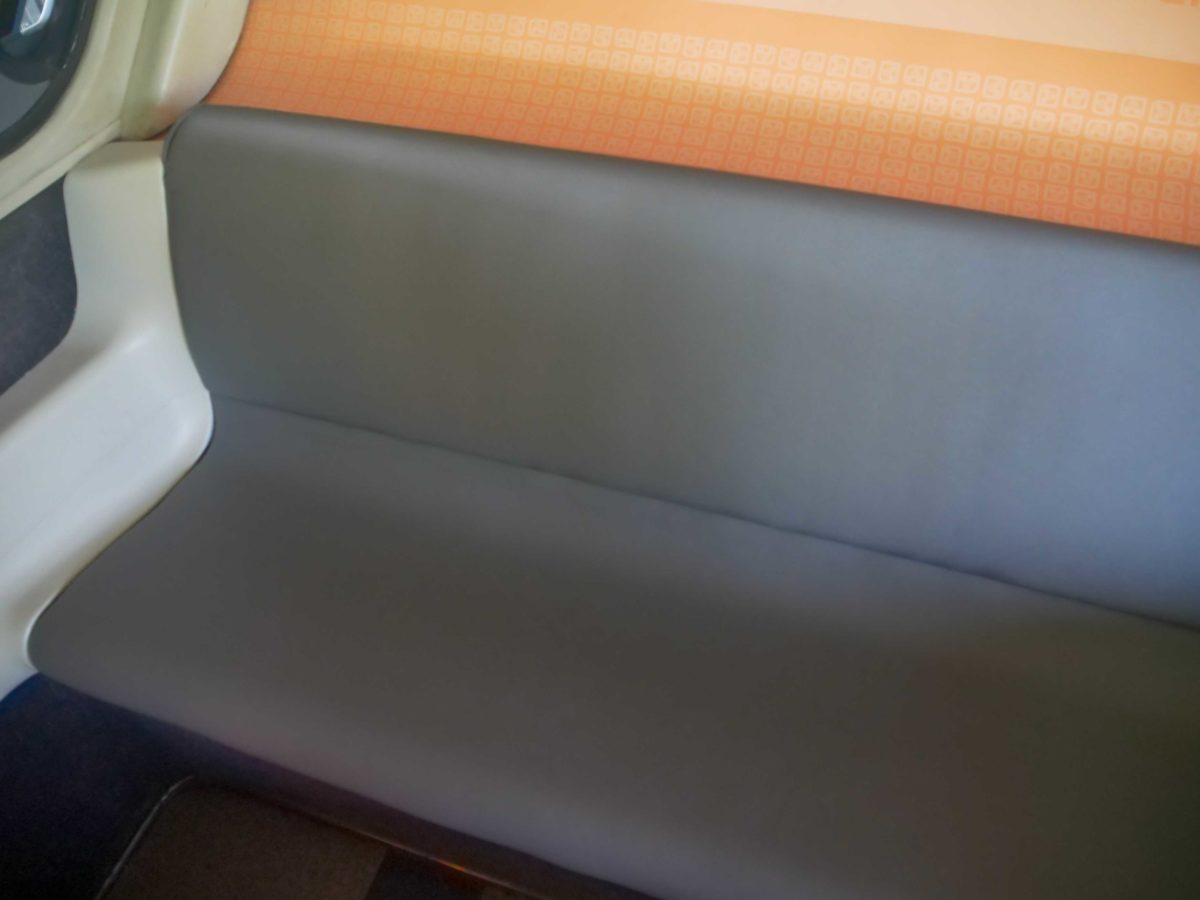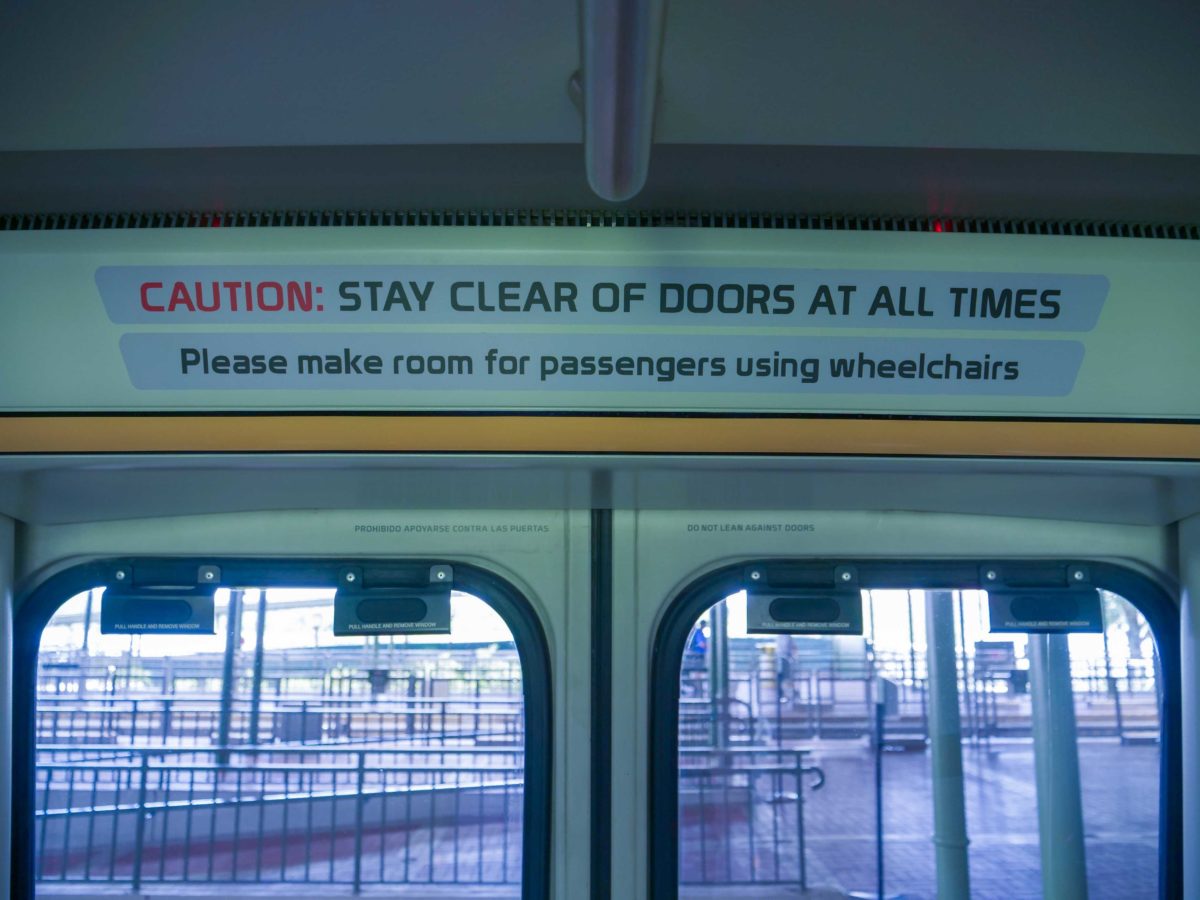 Bold signage over the doors reminds guests to stay clear, and make room for passengers using wheelchairs.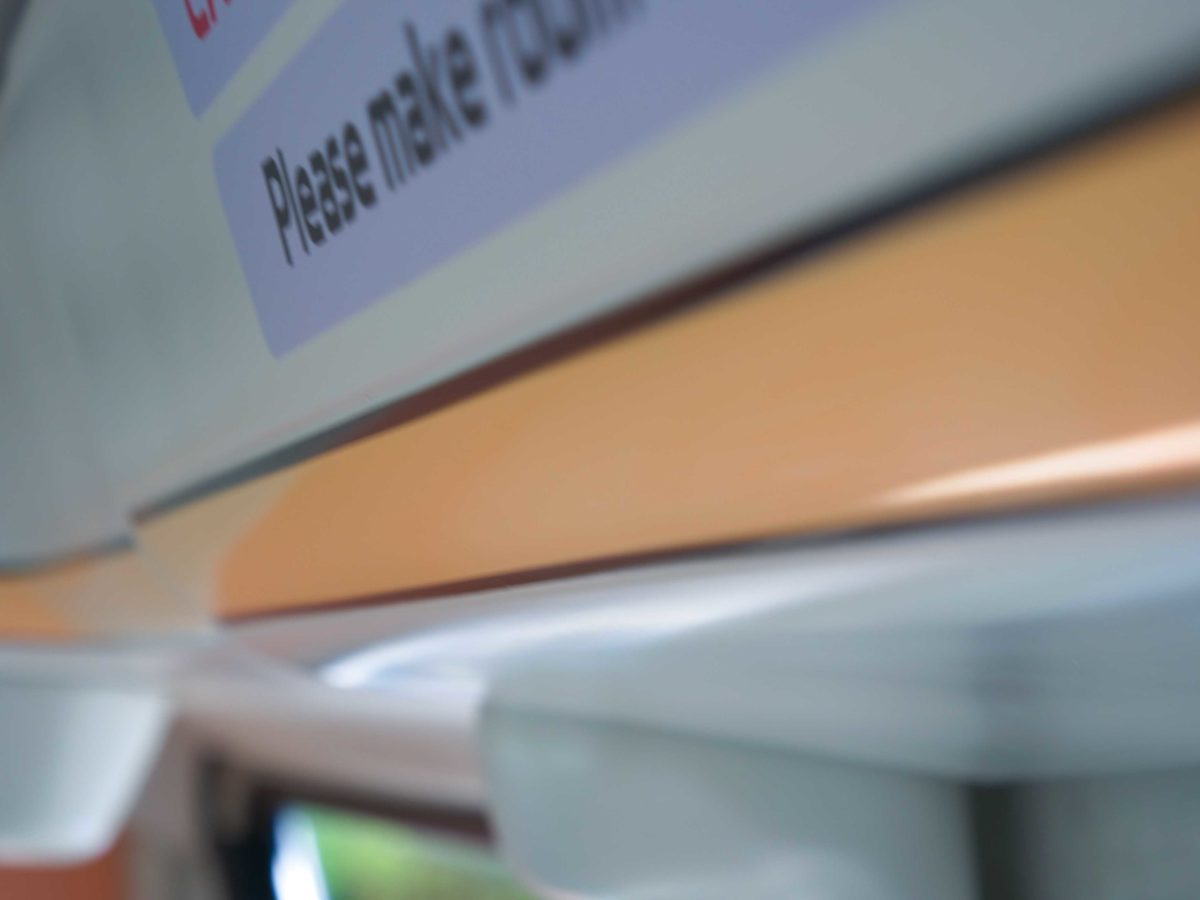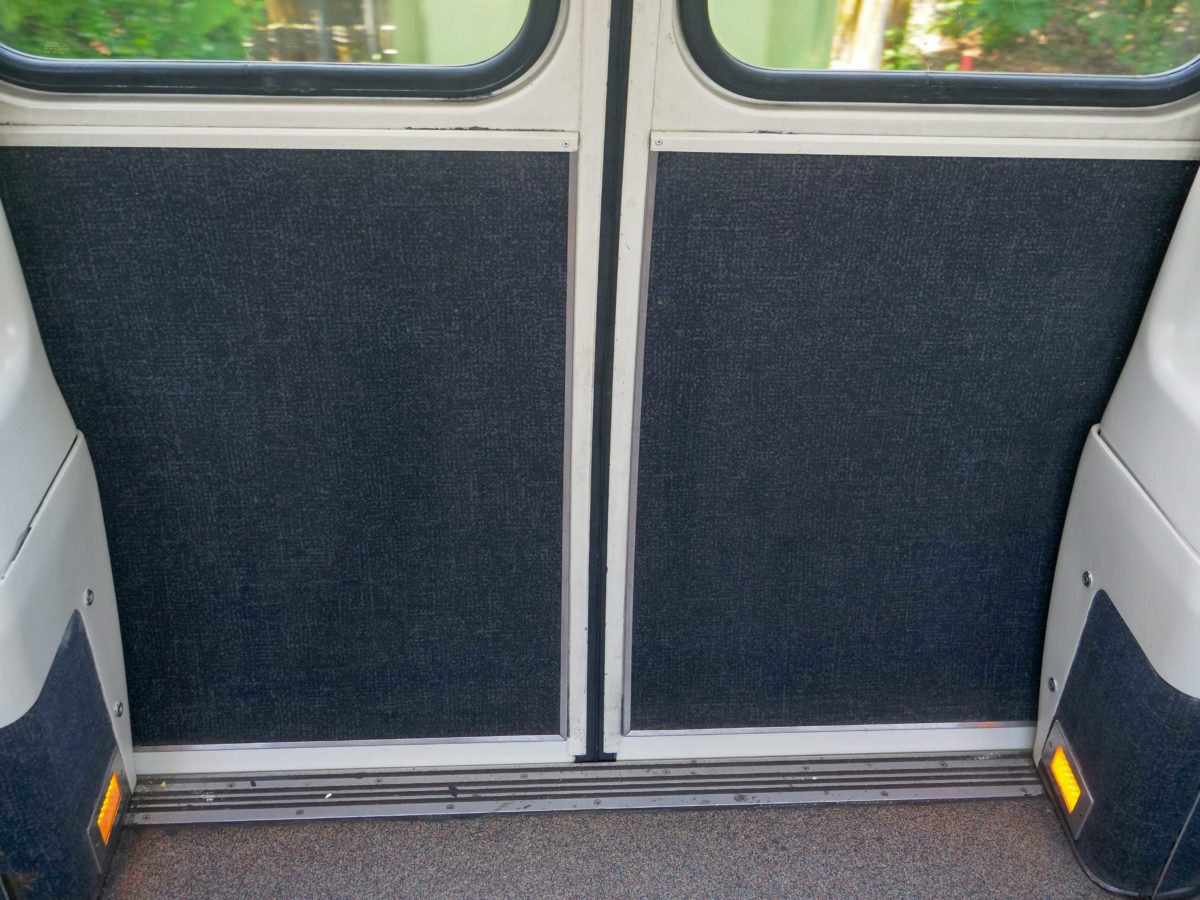 The bottom of the doors are lined with carpet, for a softer look.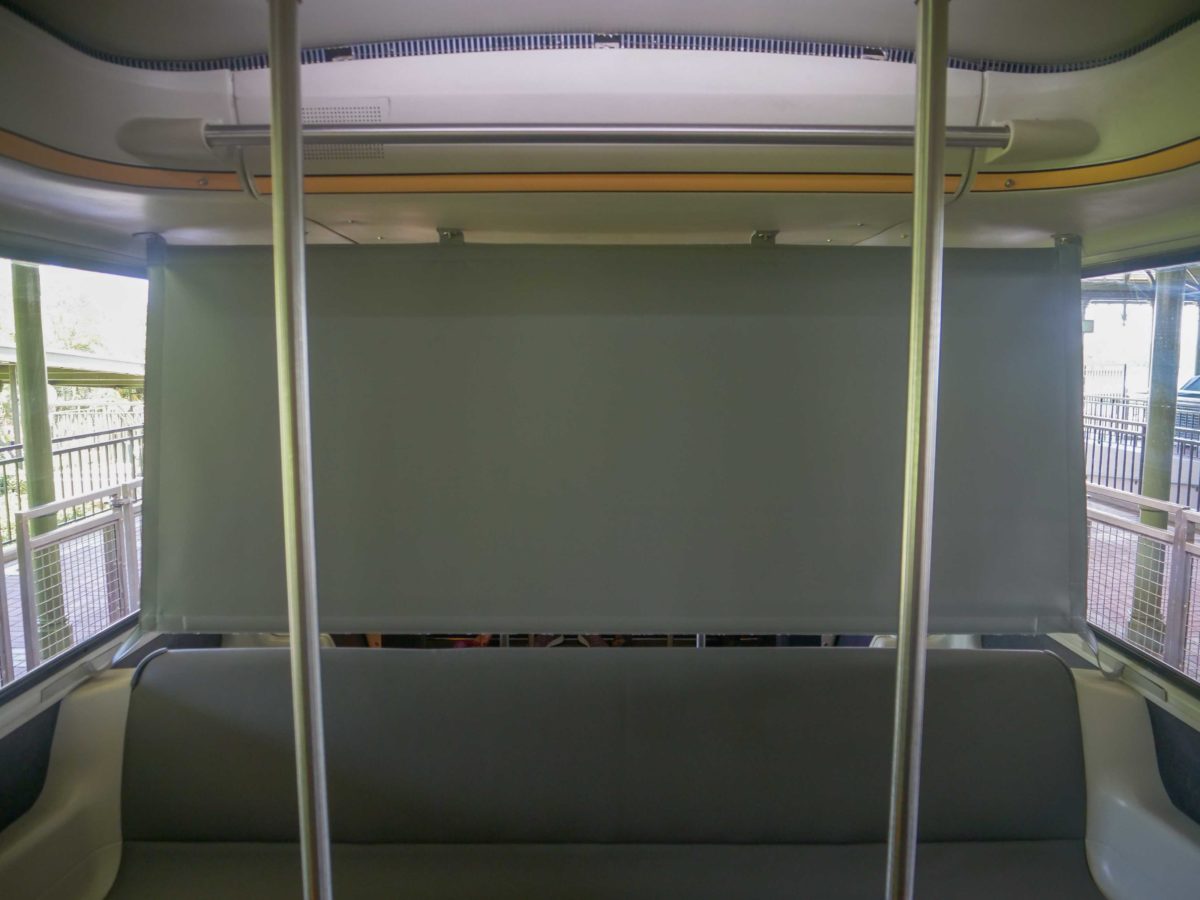 As we mentioned earlier, there are partitions between rows on the cabin for social distancing.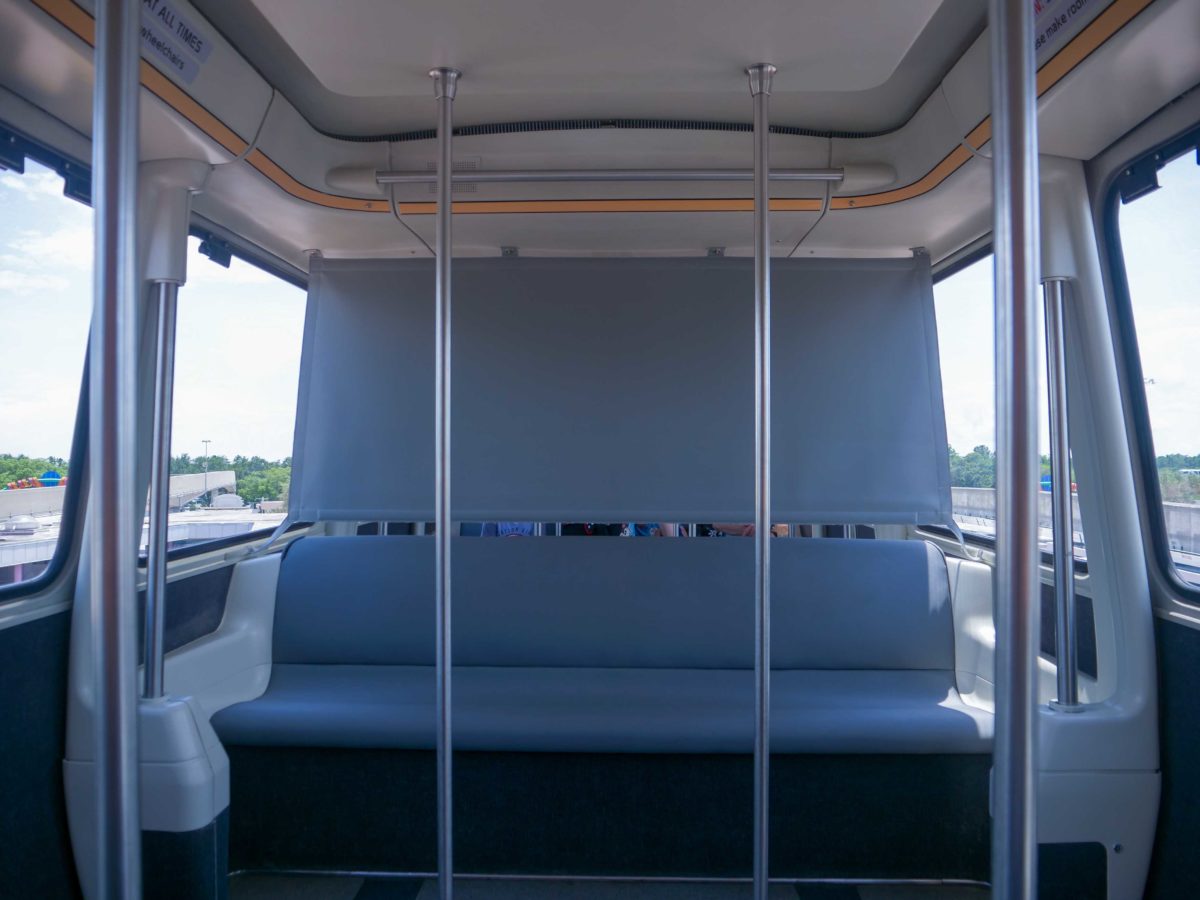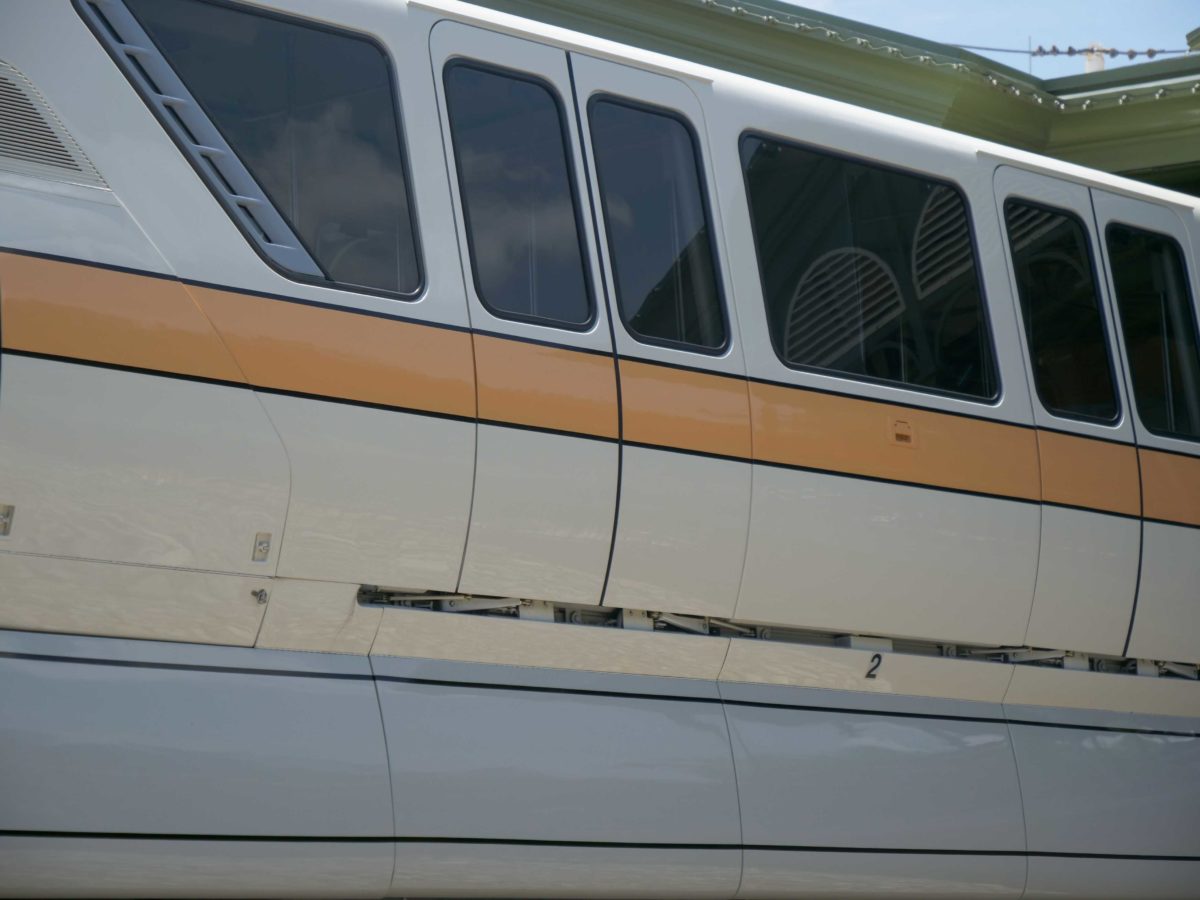 Our reporters did mention that they found the Monorail seemed to be operating without air conditioning today, so we hope that is fixed very soon. Other than that, Monorail Peach now makes for a stylish, breezy ride around the Walt Disney World resort.
What do you think of the new look Monorail Peach is sporting?