The Tomorrowland Transit Authority PeopleMover remains closed ten days after Magic Kingdom's reopening on July 11th. Before that, it was closed for Cast Member and Annual Passholder previews. Back in March, the PeopleMover was closed for a week and didn't reopen before the parks shut down.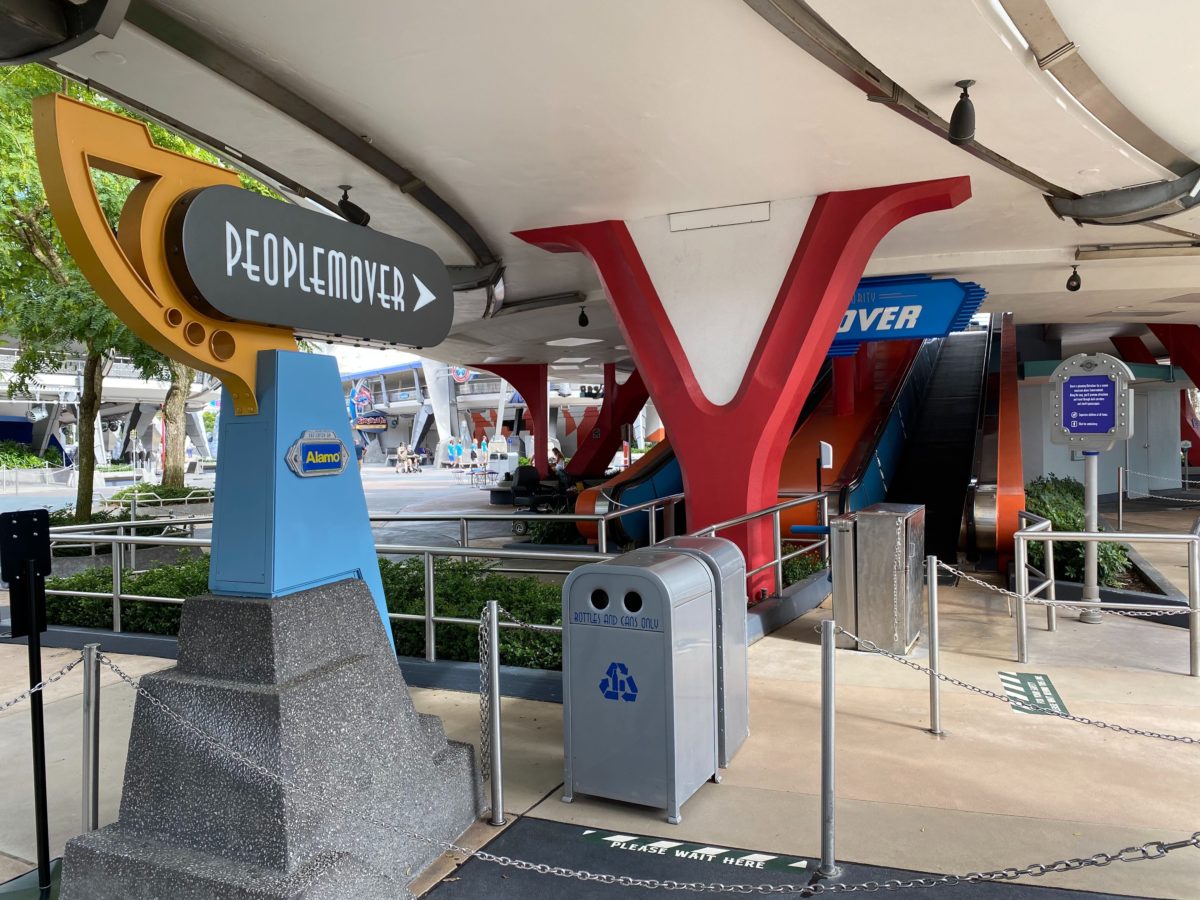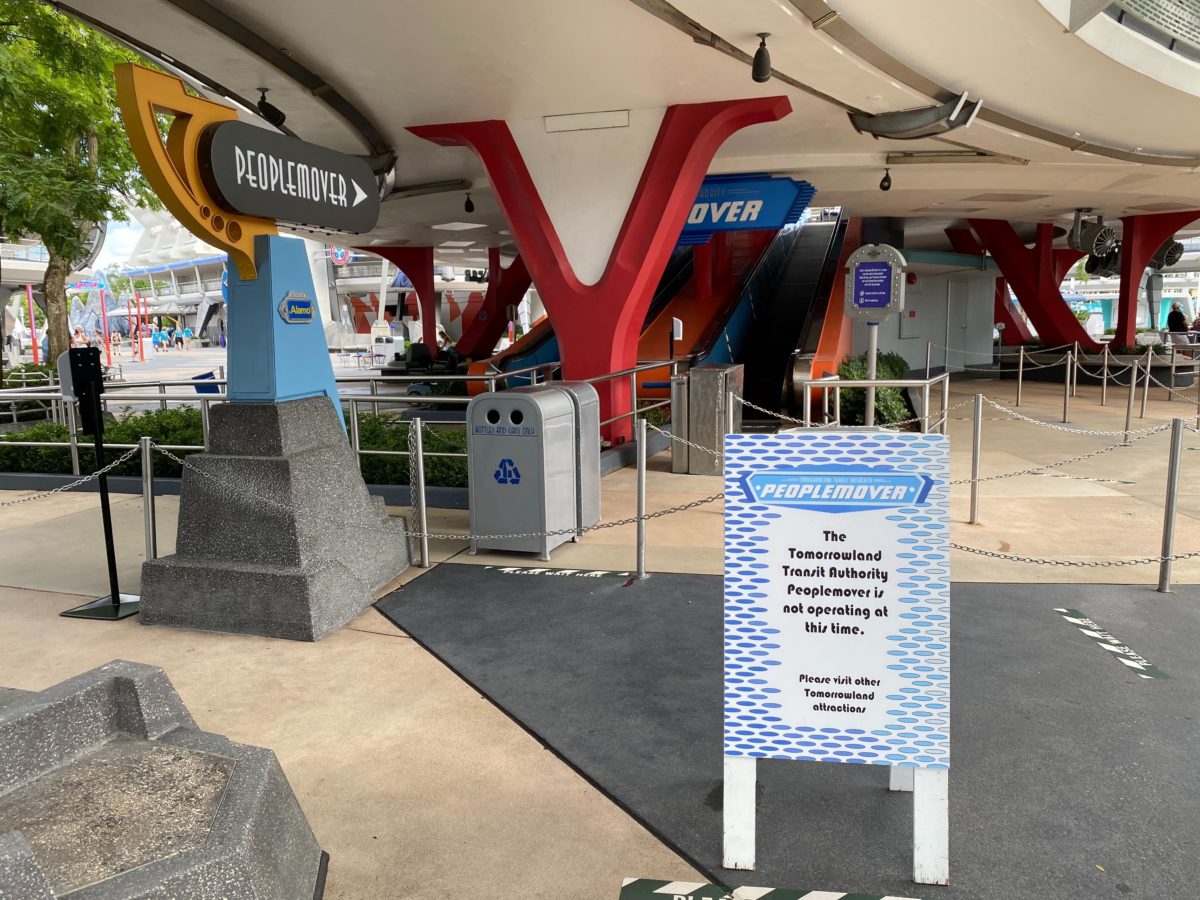 A sign outside informs guests that the PeopleMover is not operating at this time. Disney has not released any statement as to why the PeopleMover closed in March or remains closed to this day.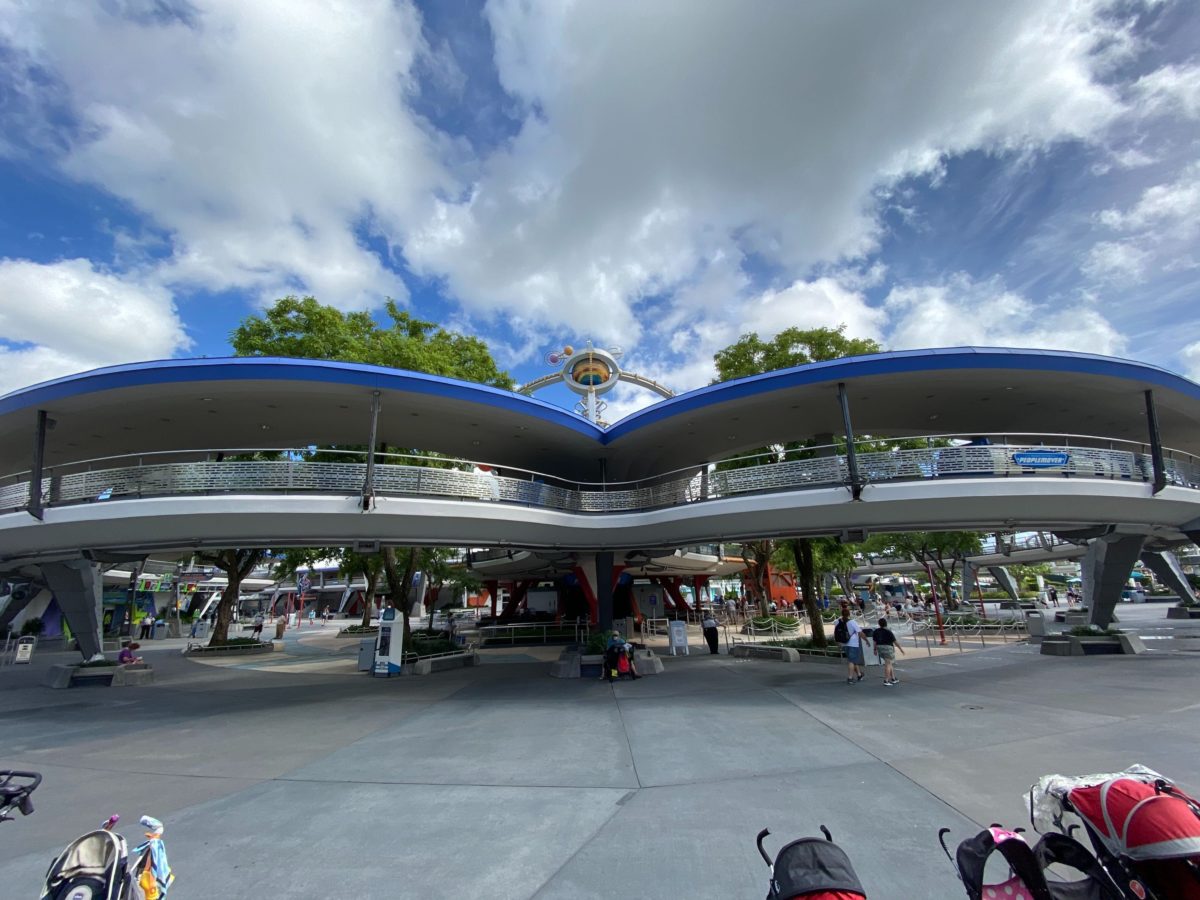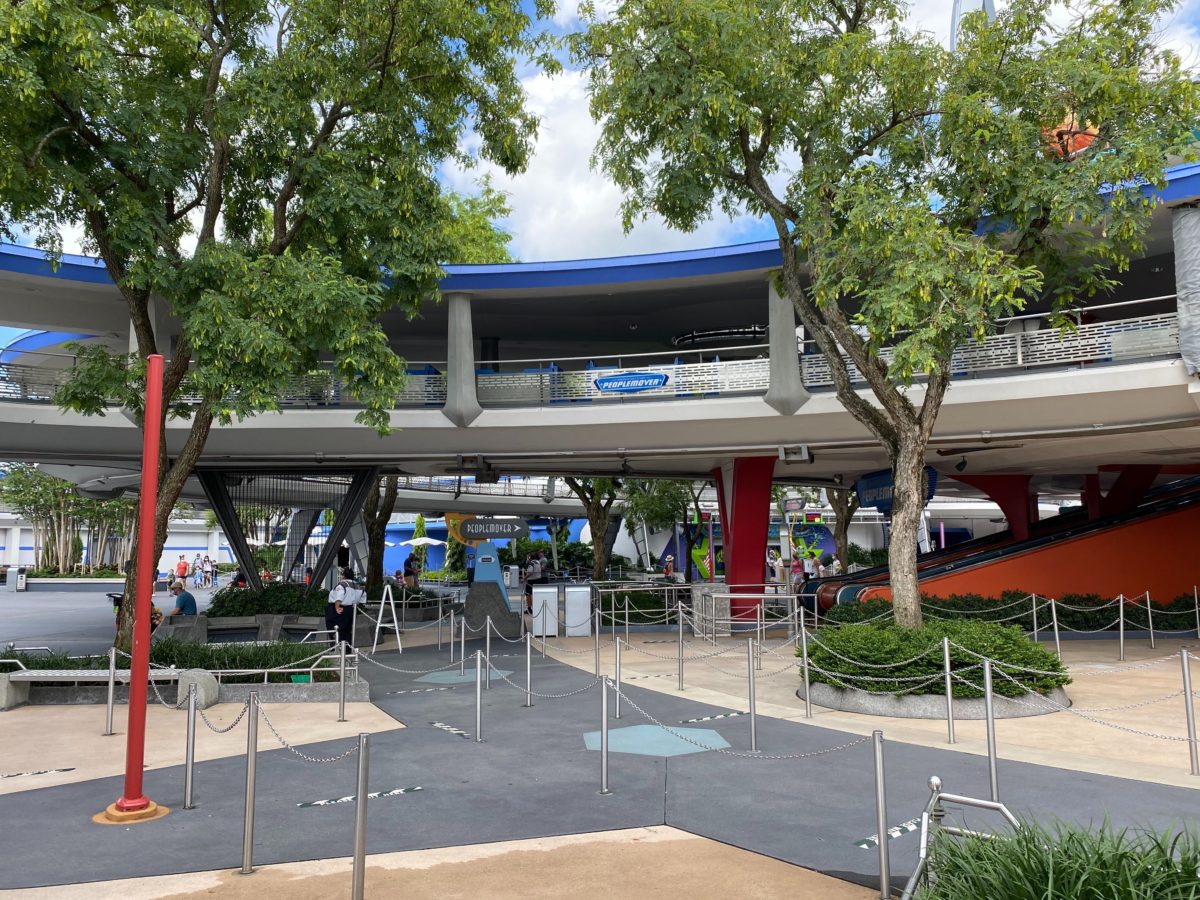 Social distancing markers and hand sanitizer dispensers are in the queue, indicating the intent to reopen the attraction at some point.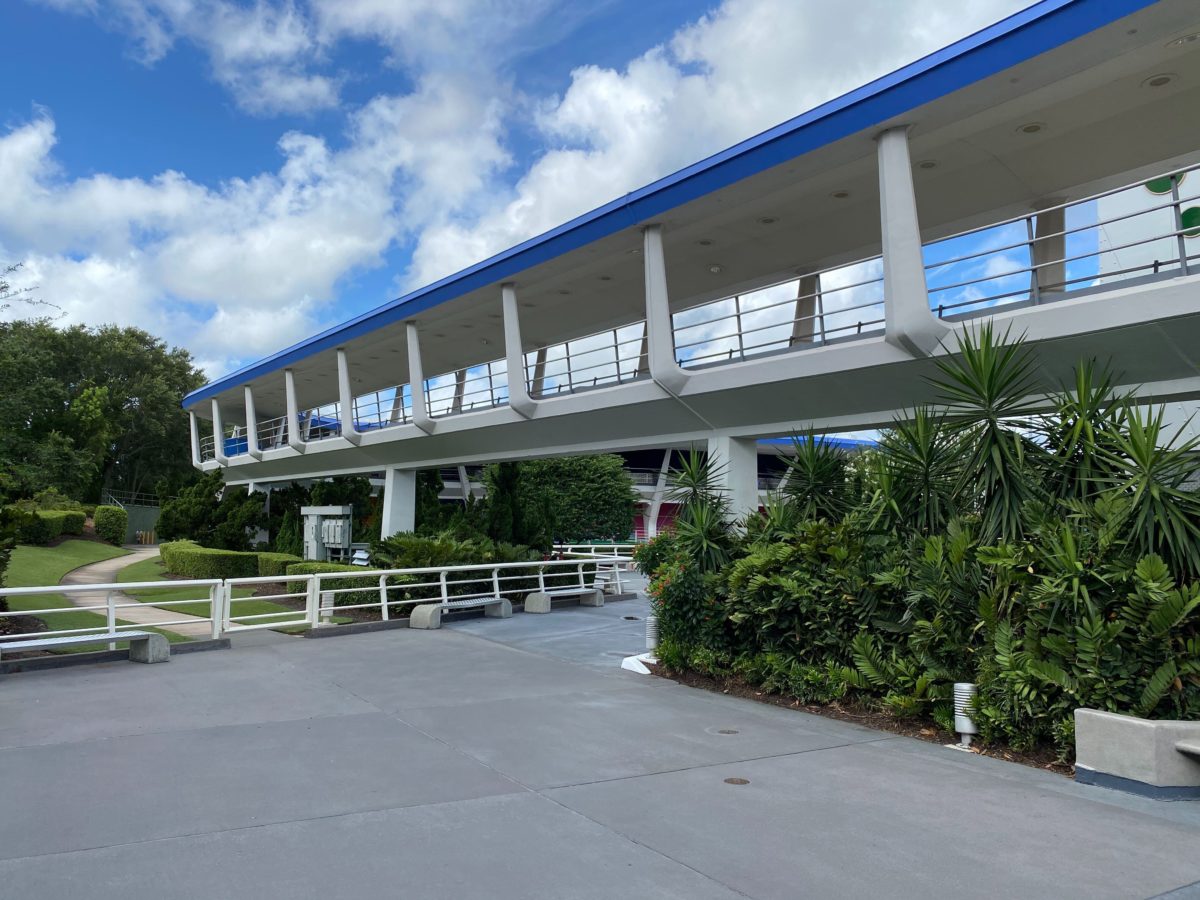 We did not see any of the cars moving, which would be a sign that Disney is testing the attraction for reopening.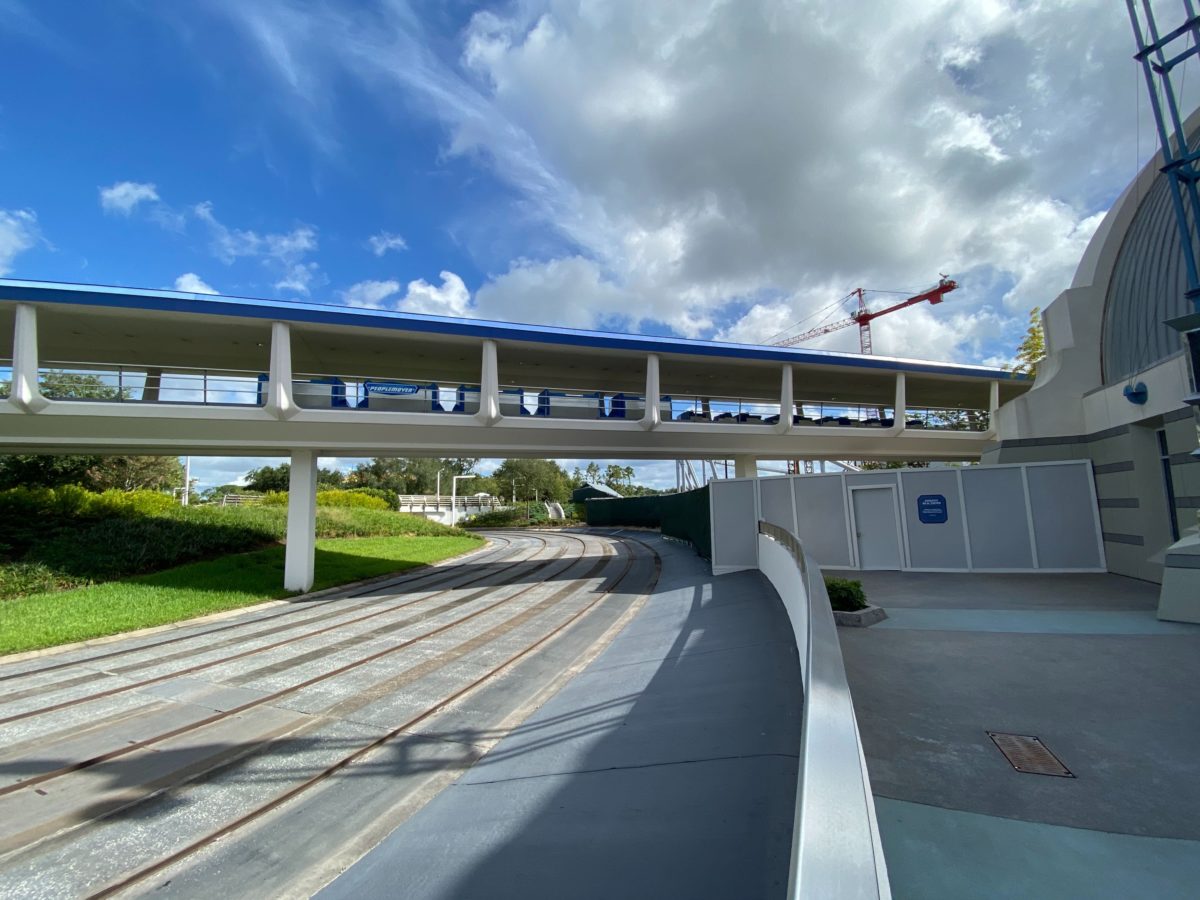 The ride was once a great way to get a look at construction of TRON Lightcycle Run.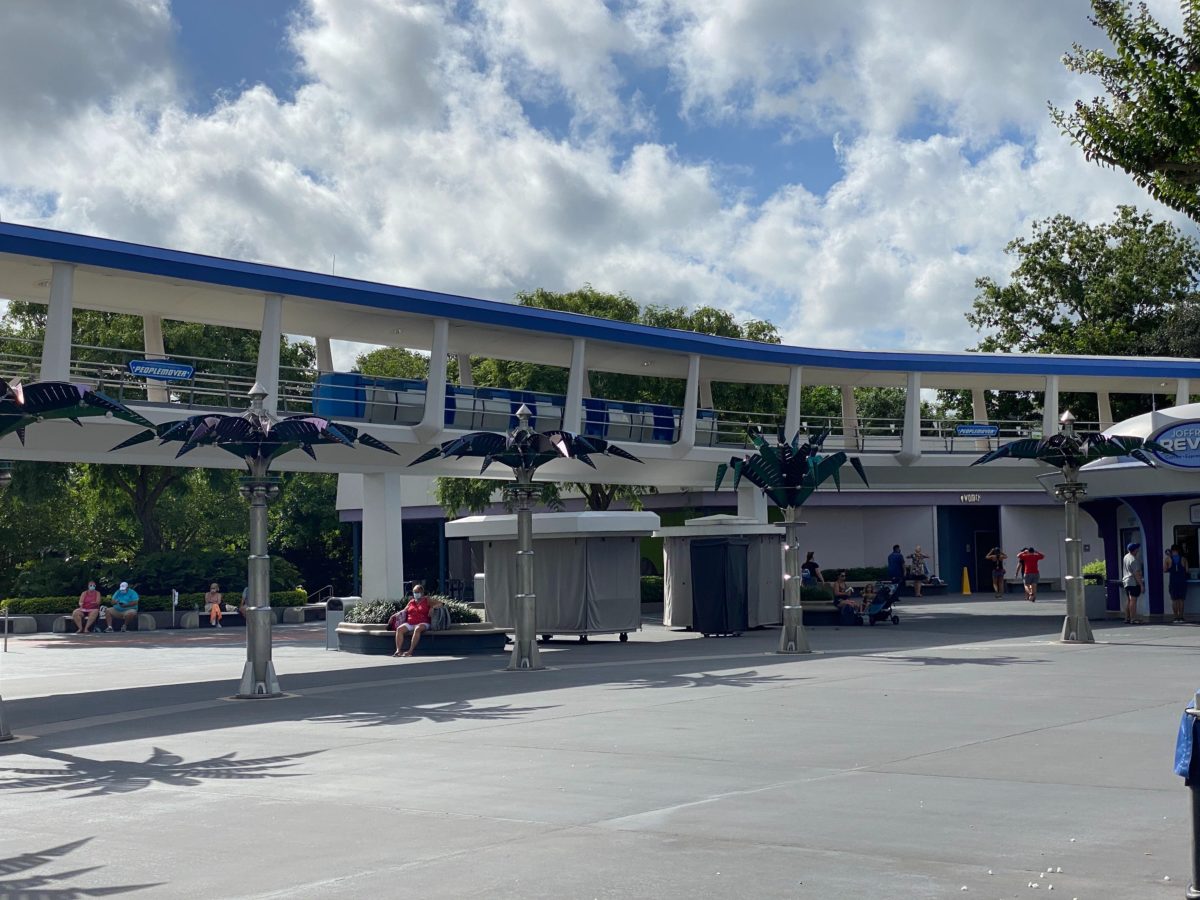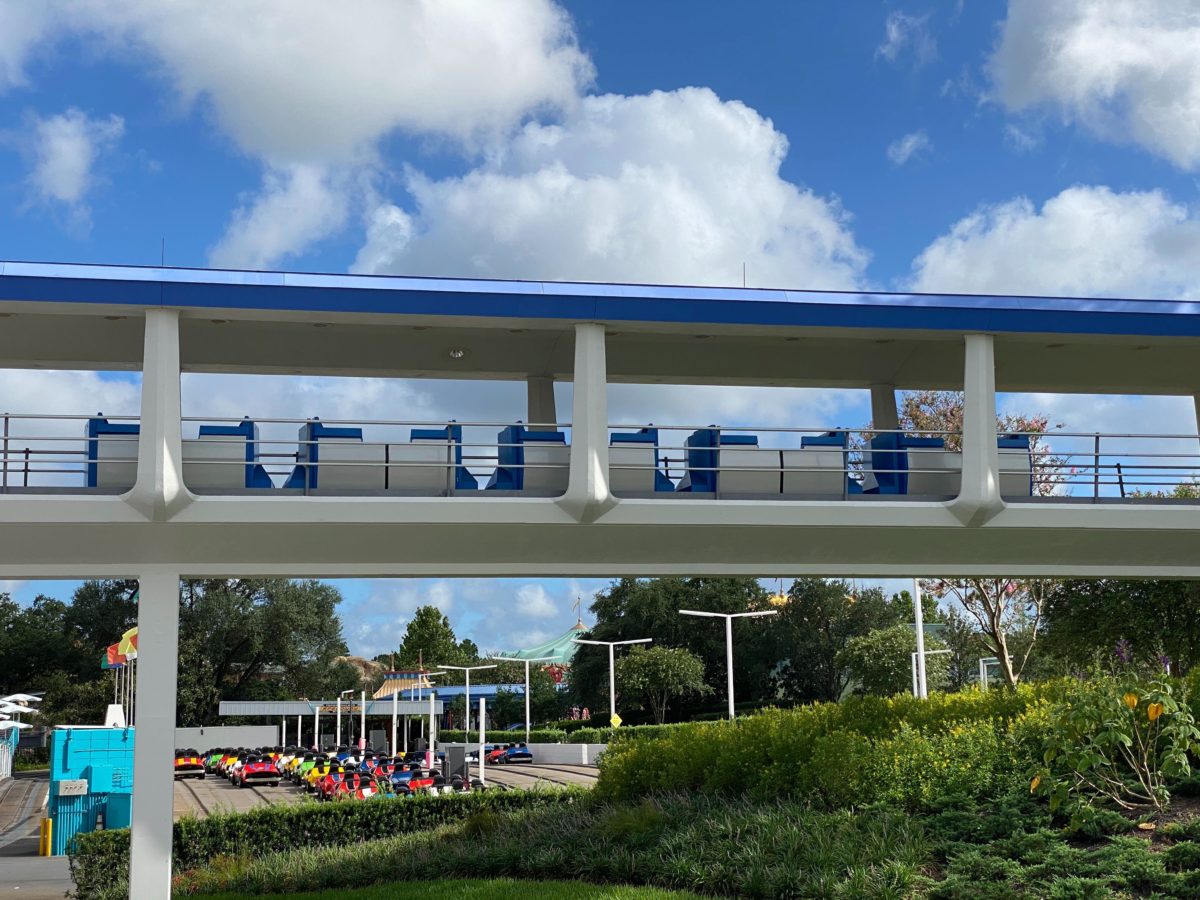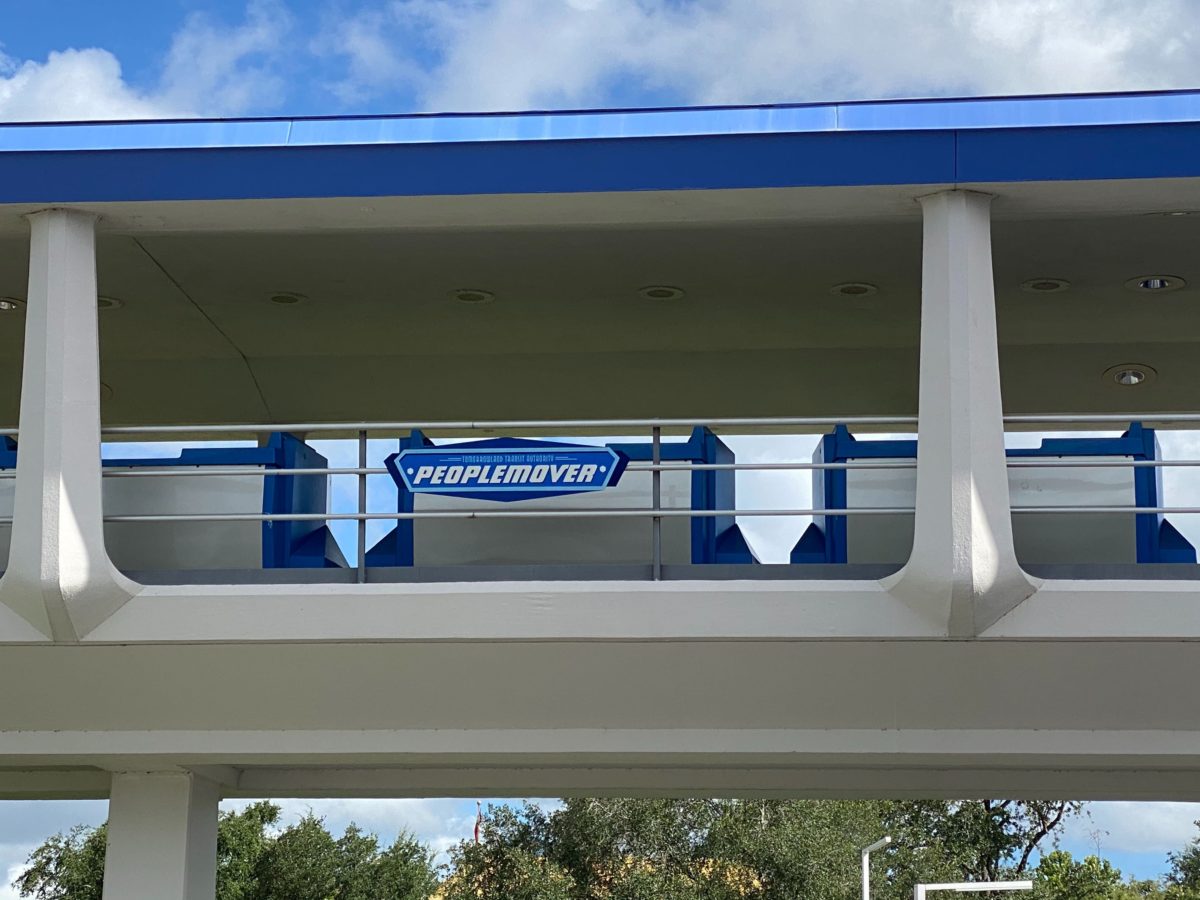 Including the park's overall closure, we are coming up on five months of the PeopleMover not operating. How do you feel about the PeopleMover still being closed?