Now that the highest track point on the future Jurassic Park roller coaster at Universal's Islands of Adventure has been installed, new details on the ground below are starting to emerge.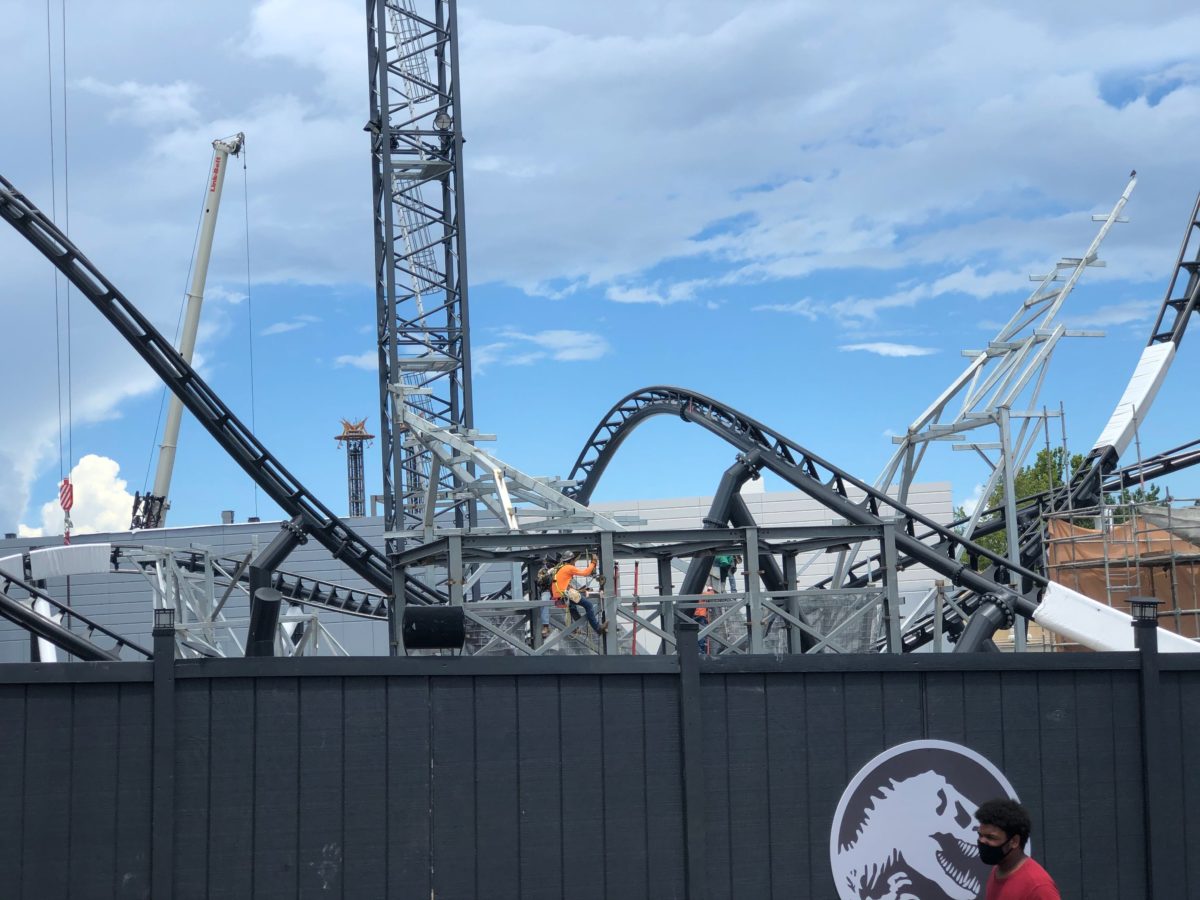 More rock work continues to rise that will interplay with the fan-dubbed "Velocicoaster" track.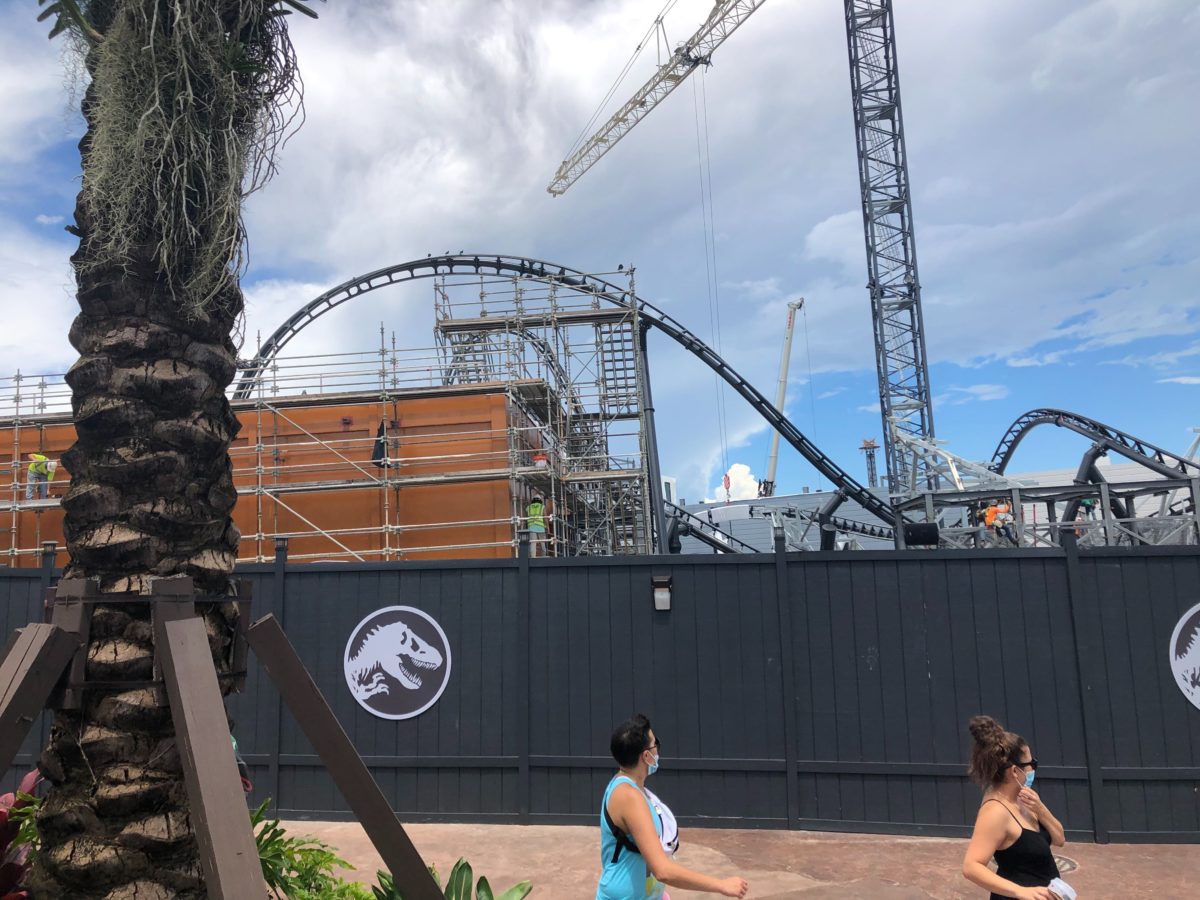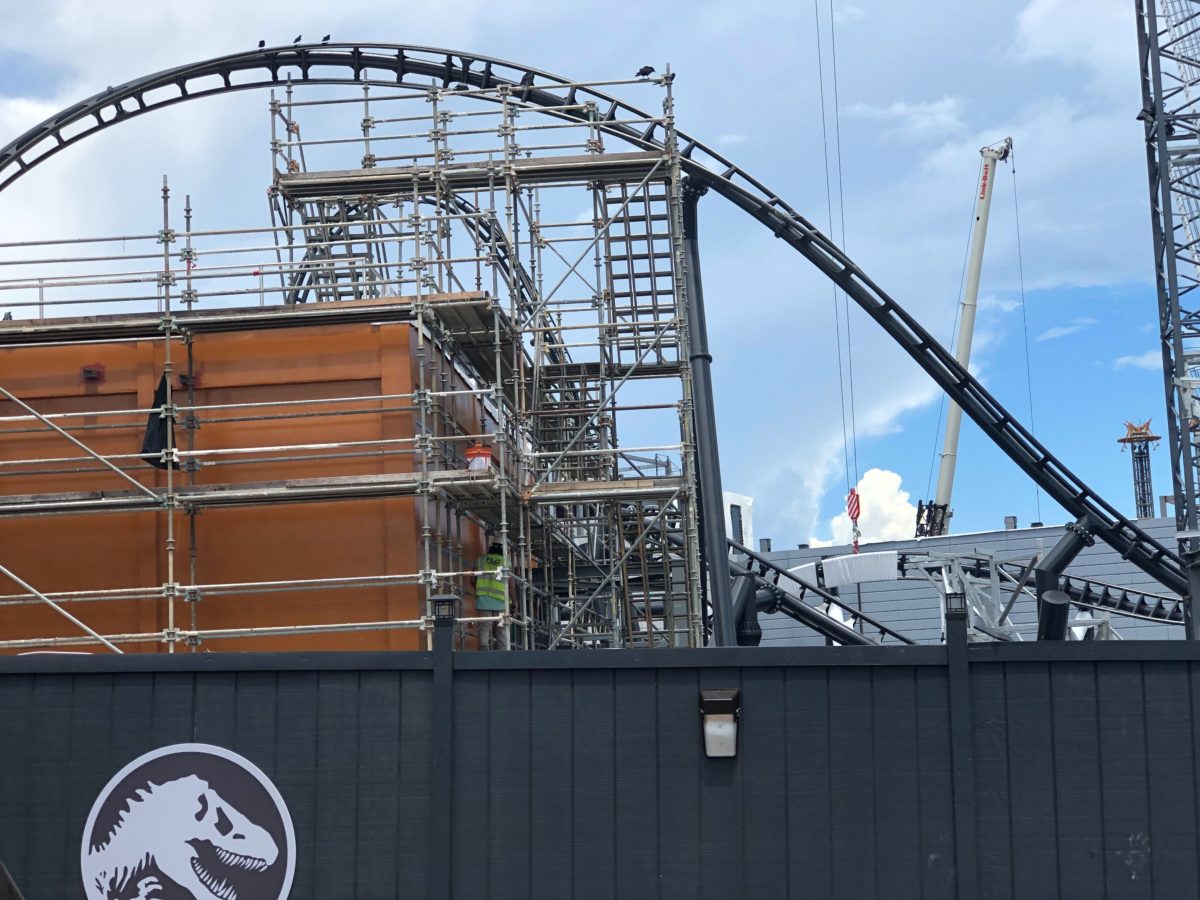 Here, we see an inversion over a show building.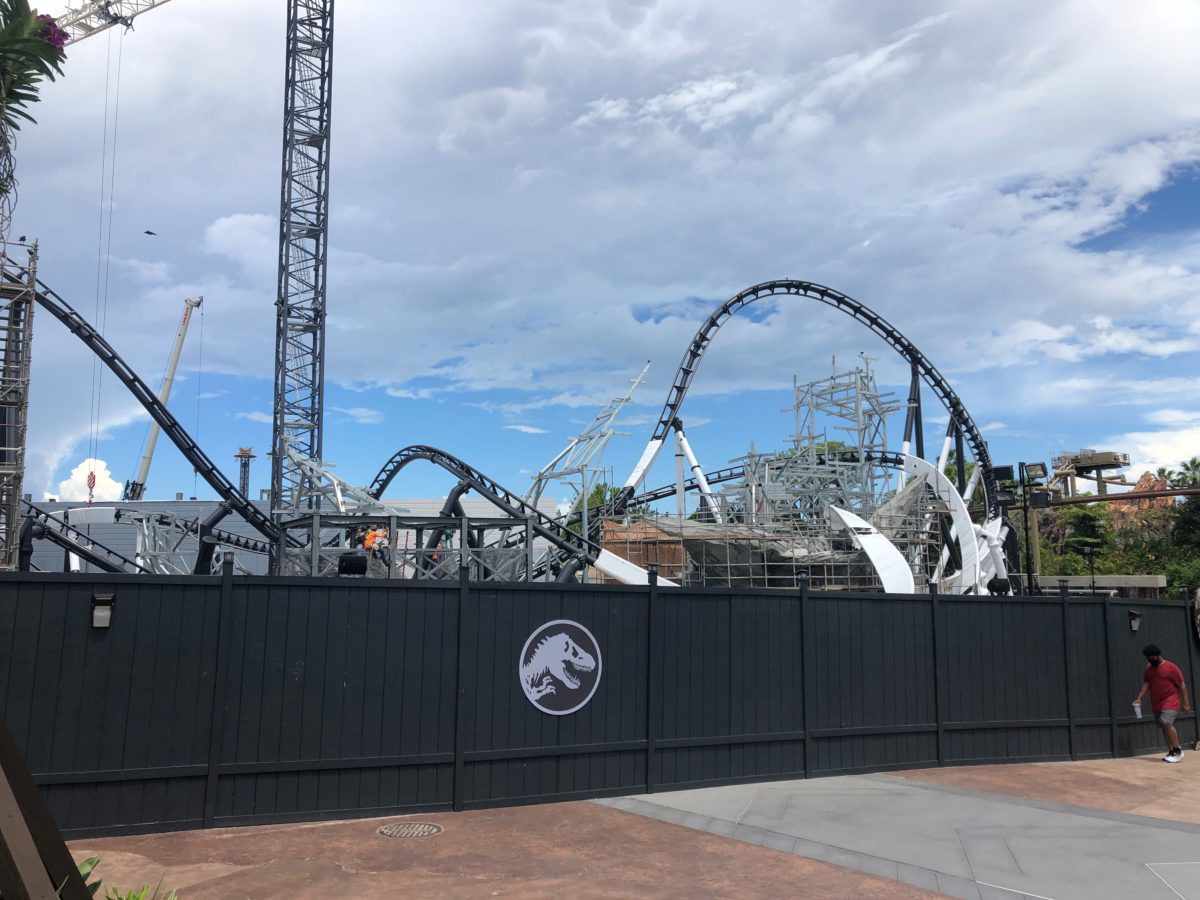 Nearby, track is covered as sculpting of the rock formations has begun.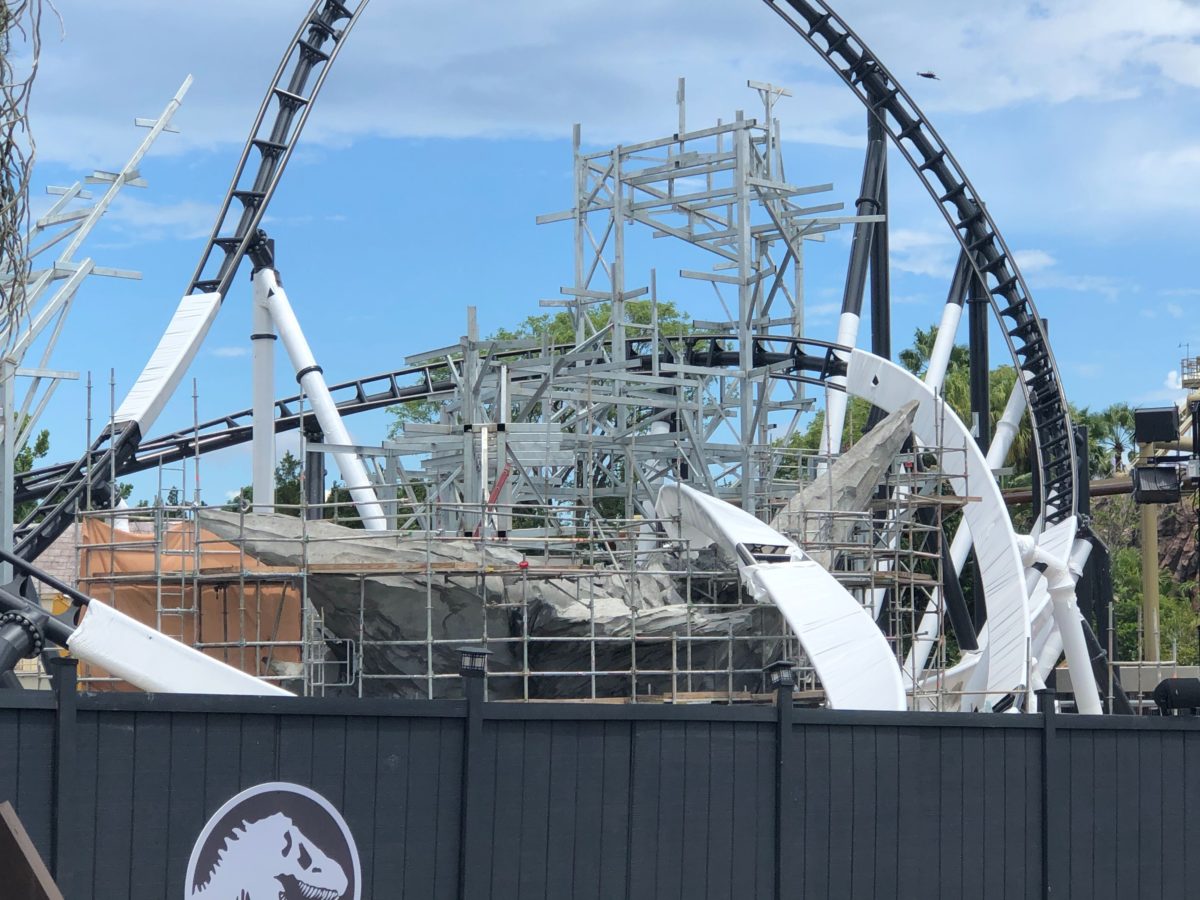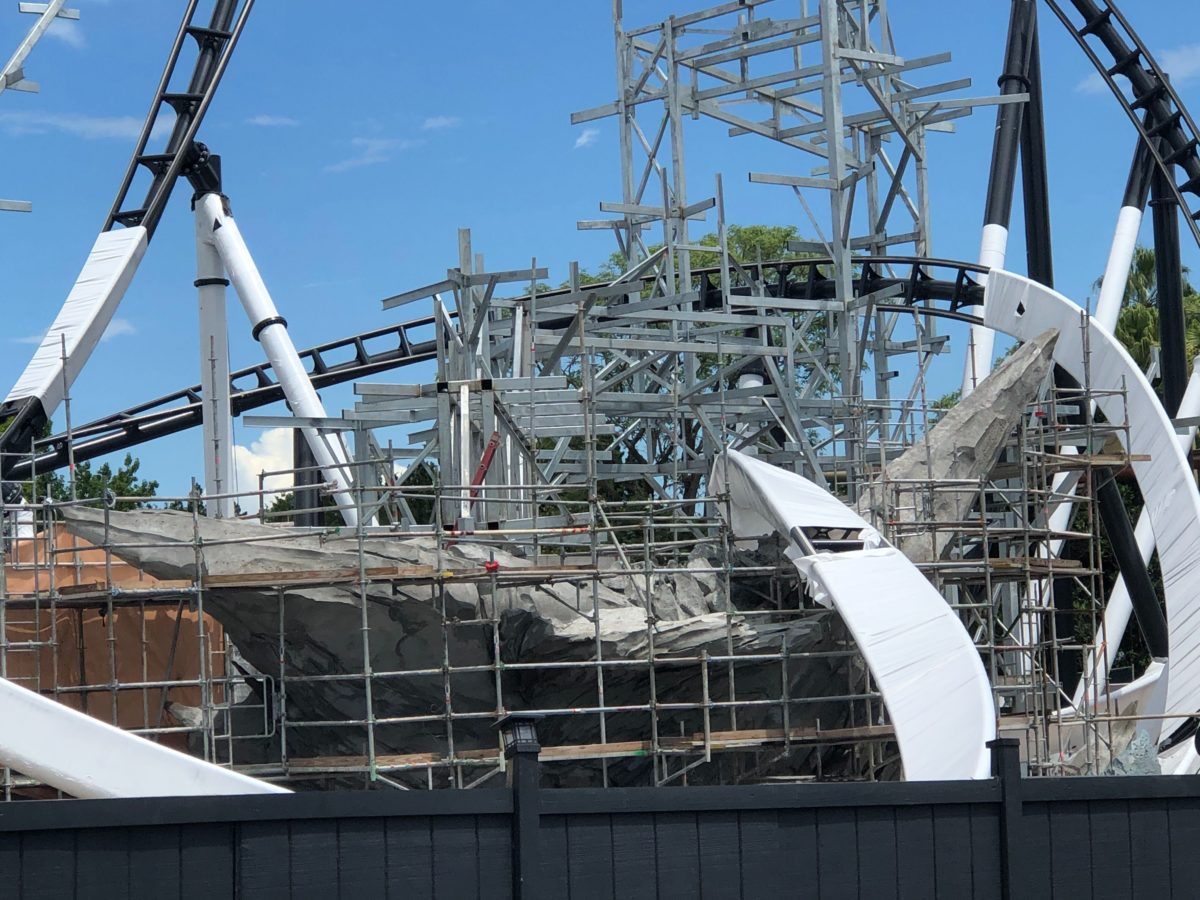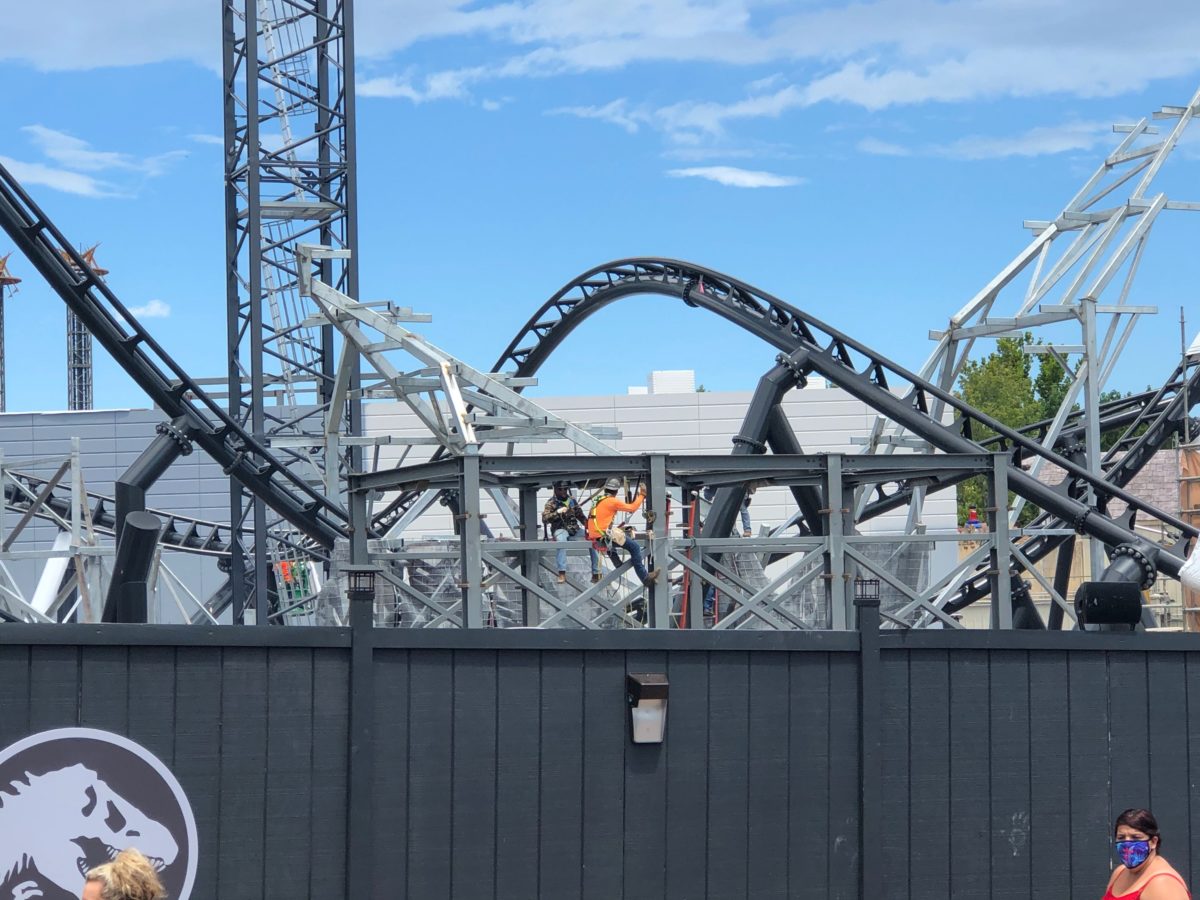 Construction workers sit on scaffolding as they work on another rock framework.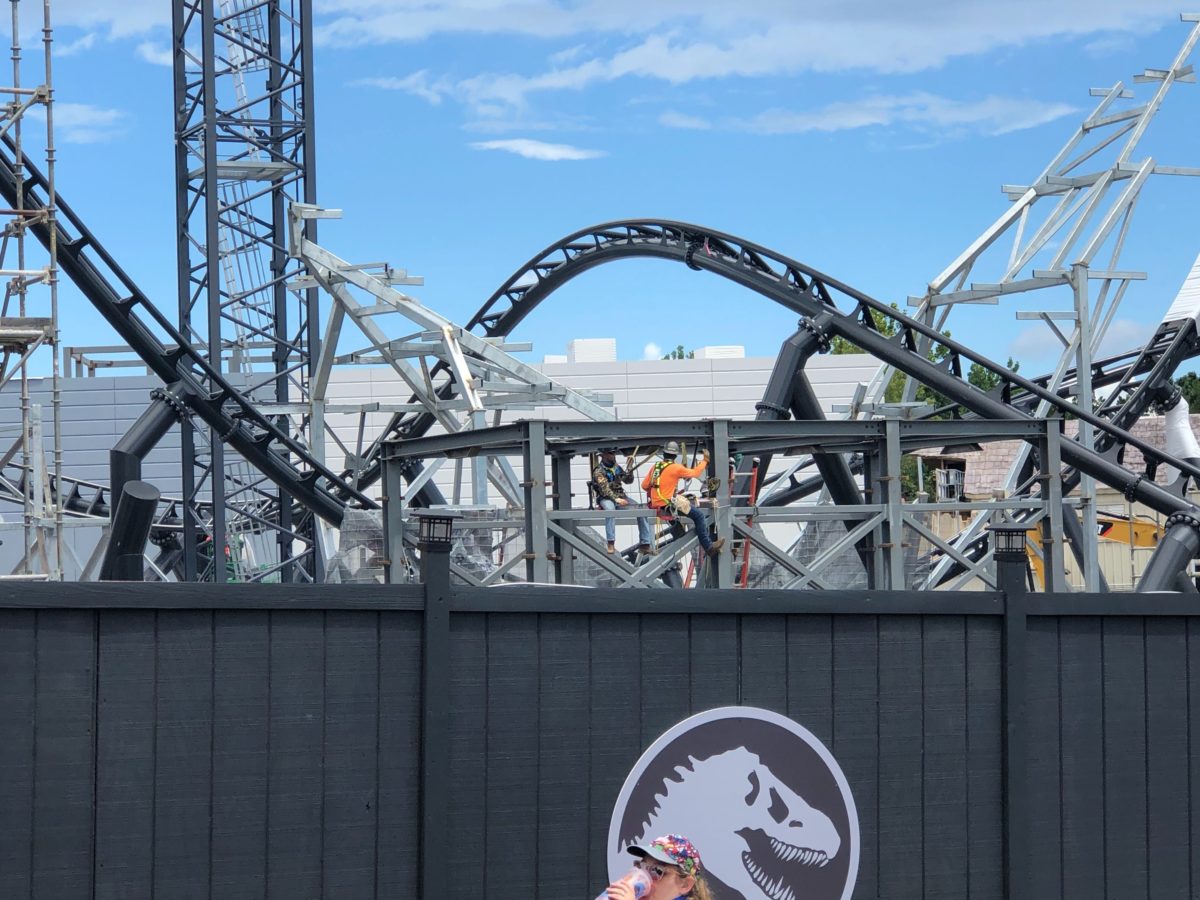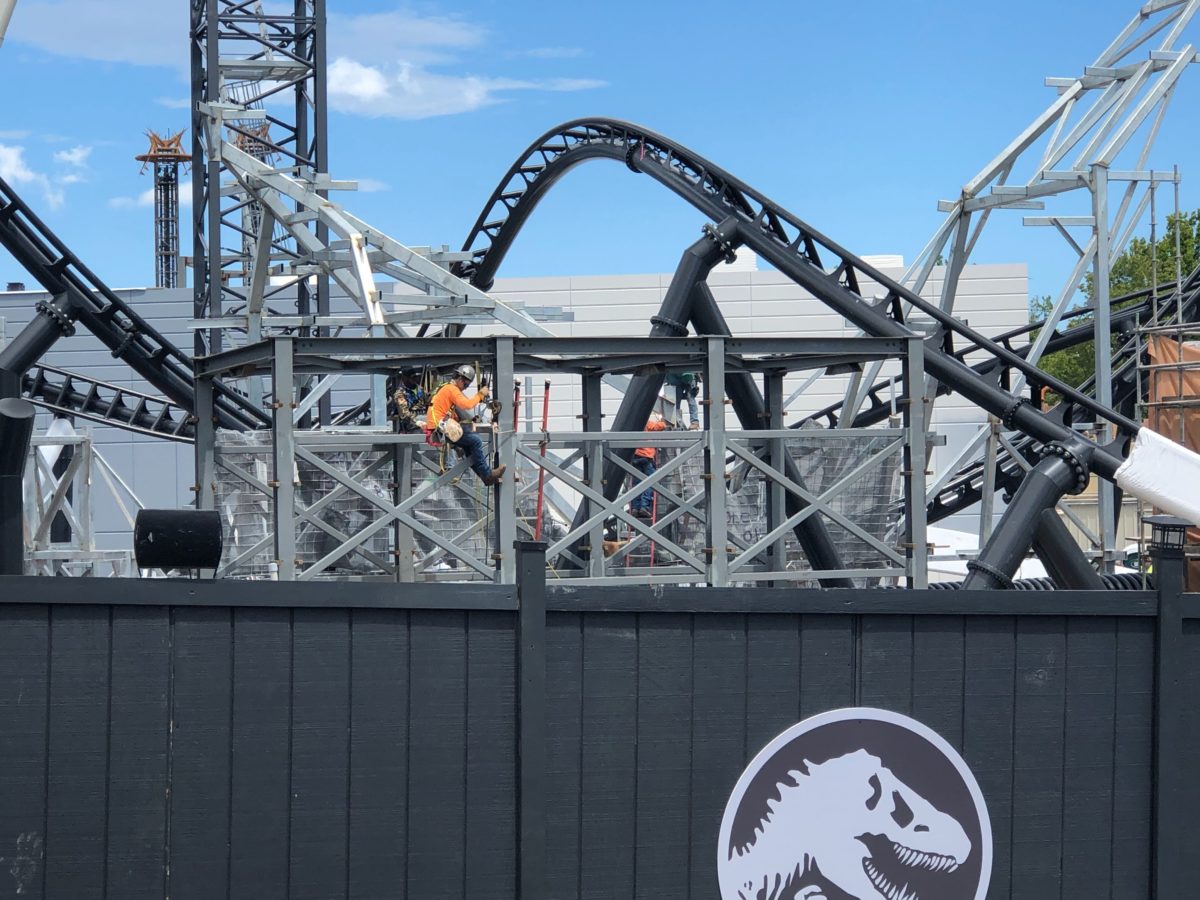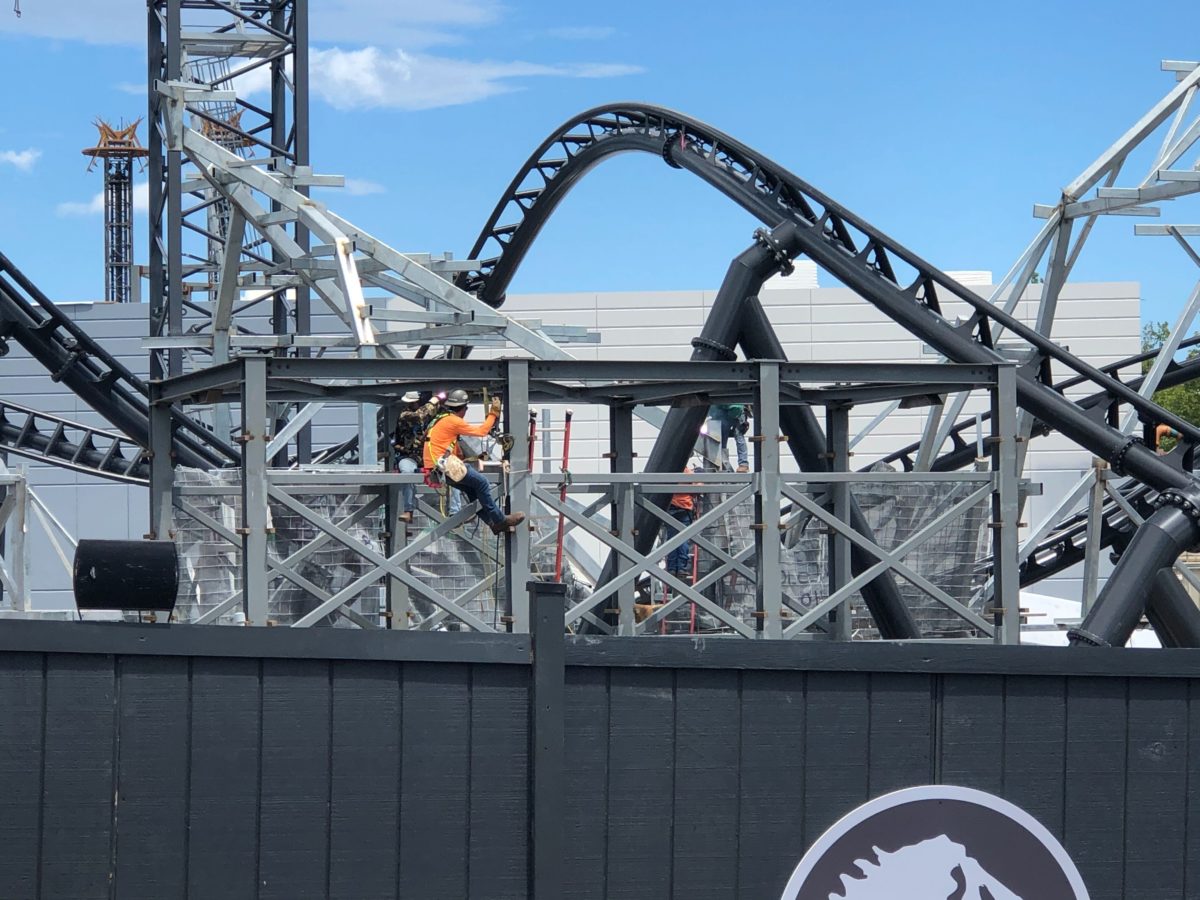 Once this scaffolding goes down, it'll be easier to see the show building behind it.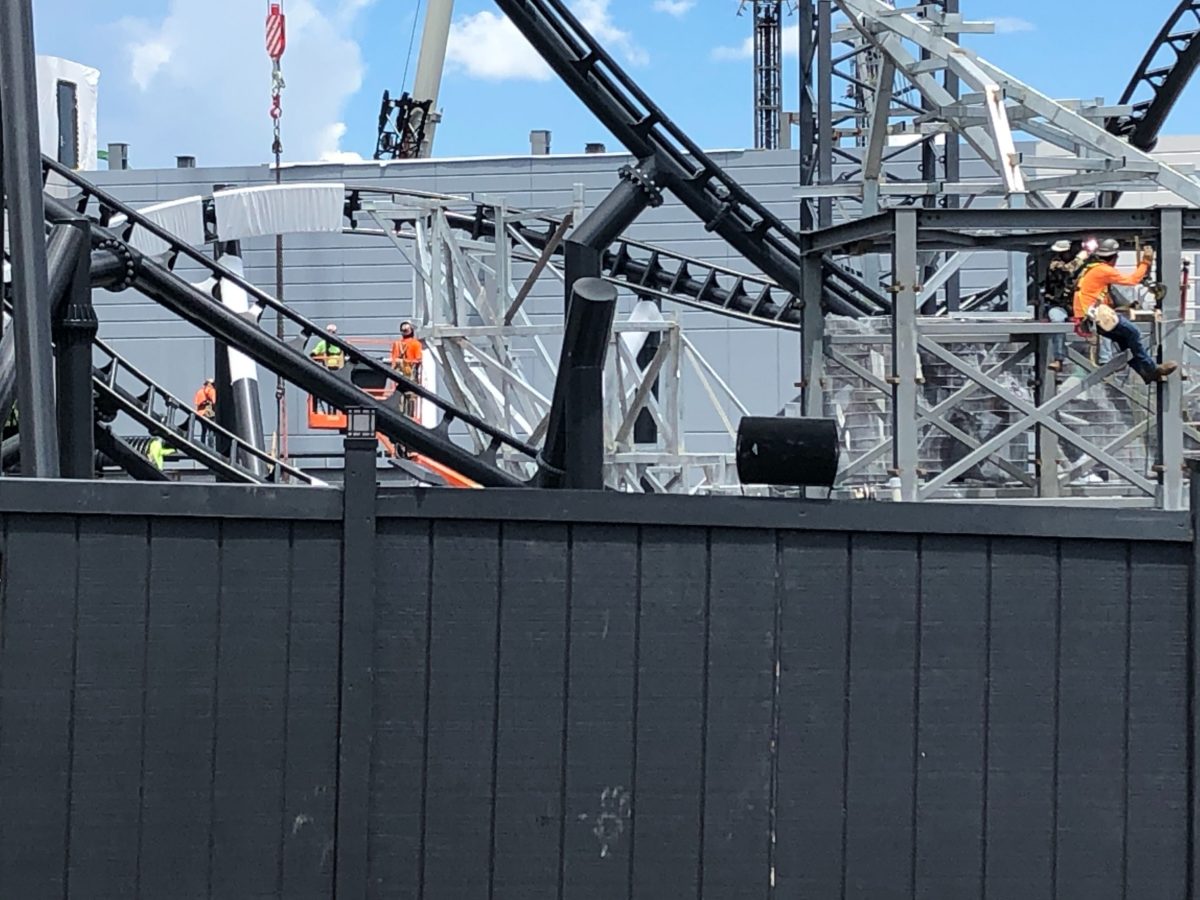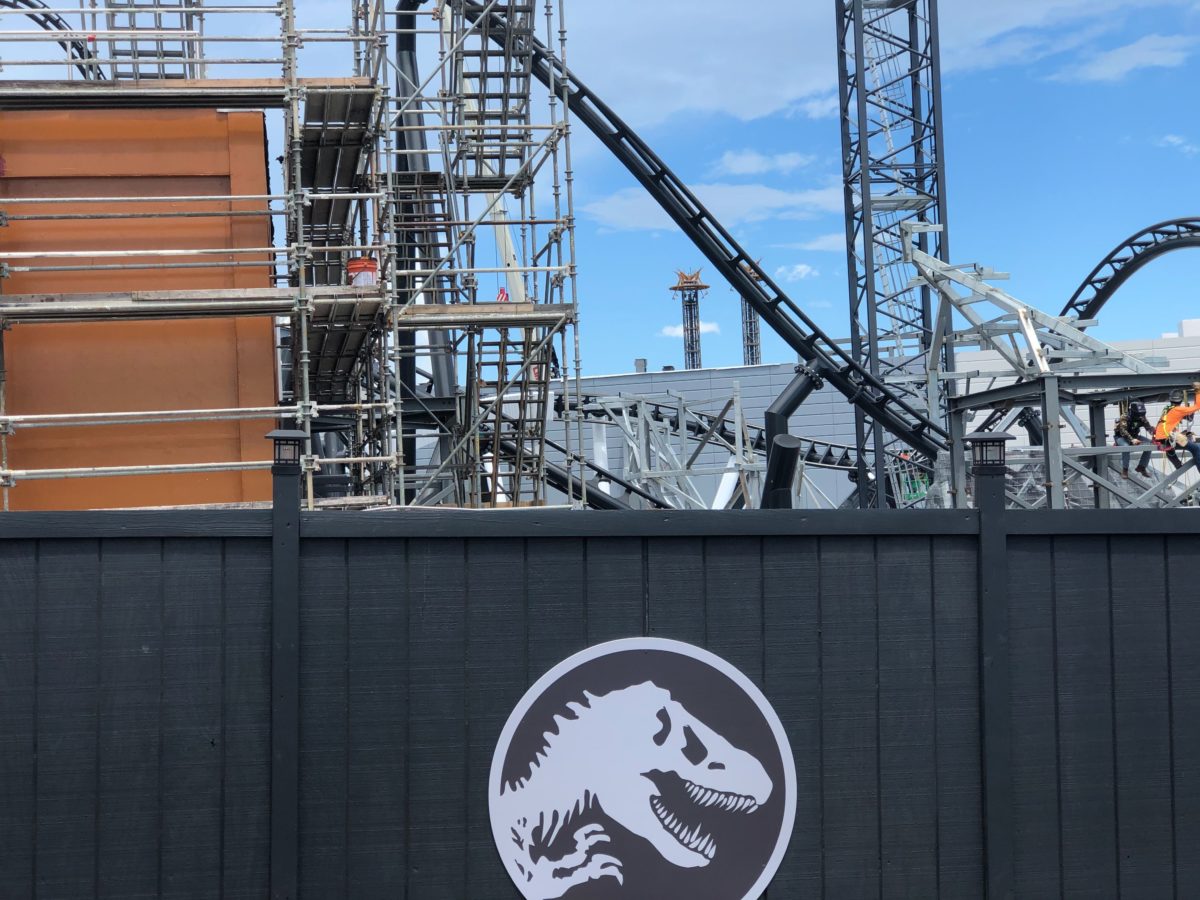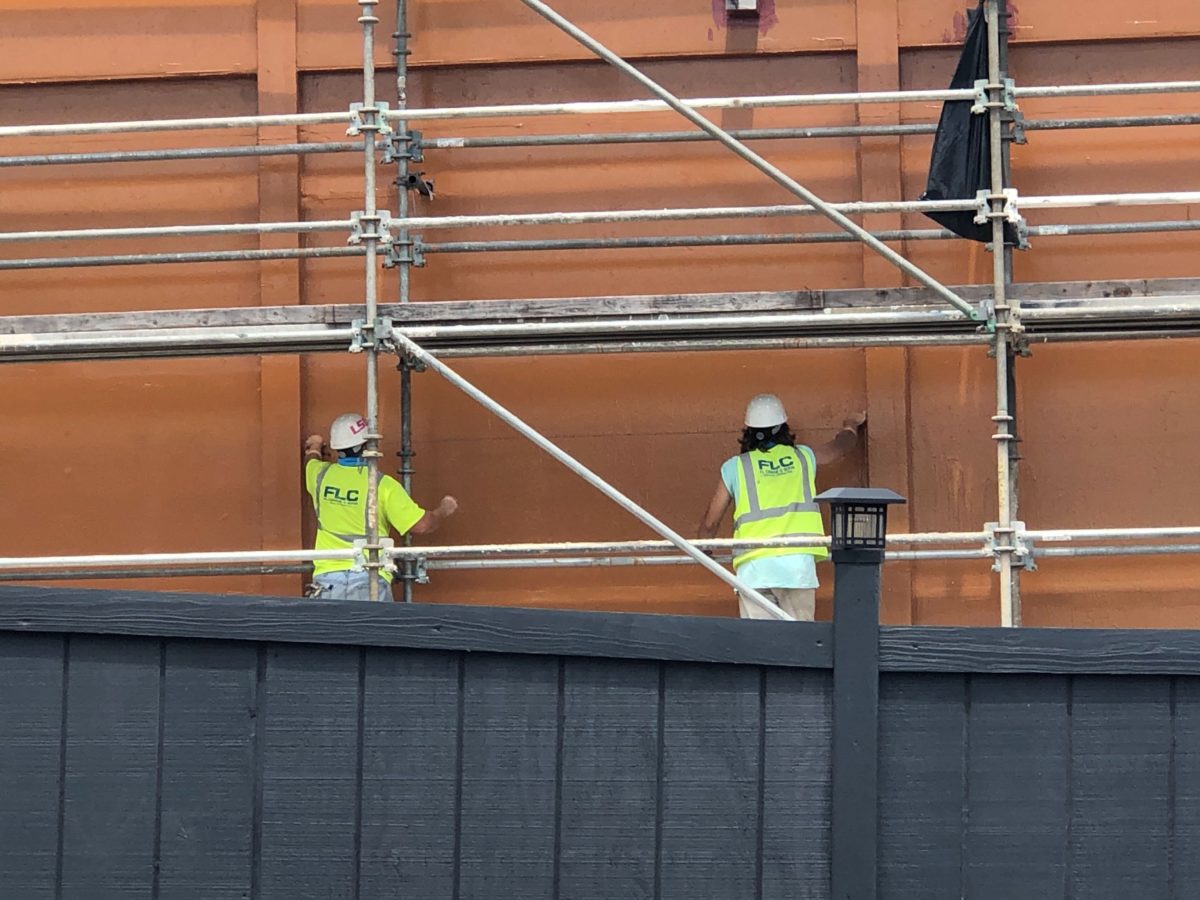 On the copper-painted show building, a pair of workers looked like they were measuring and marking something on the exterior wall.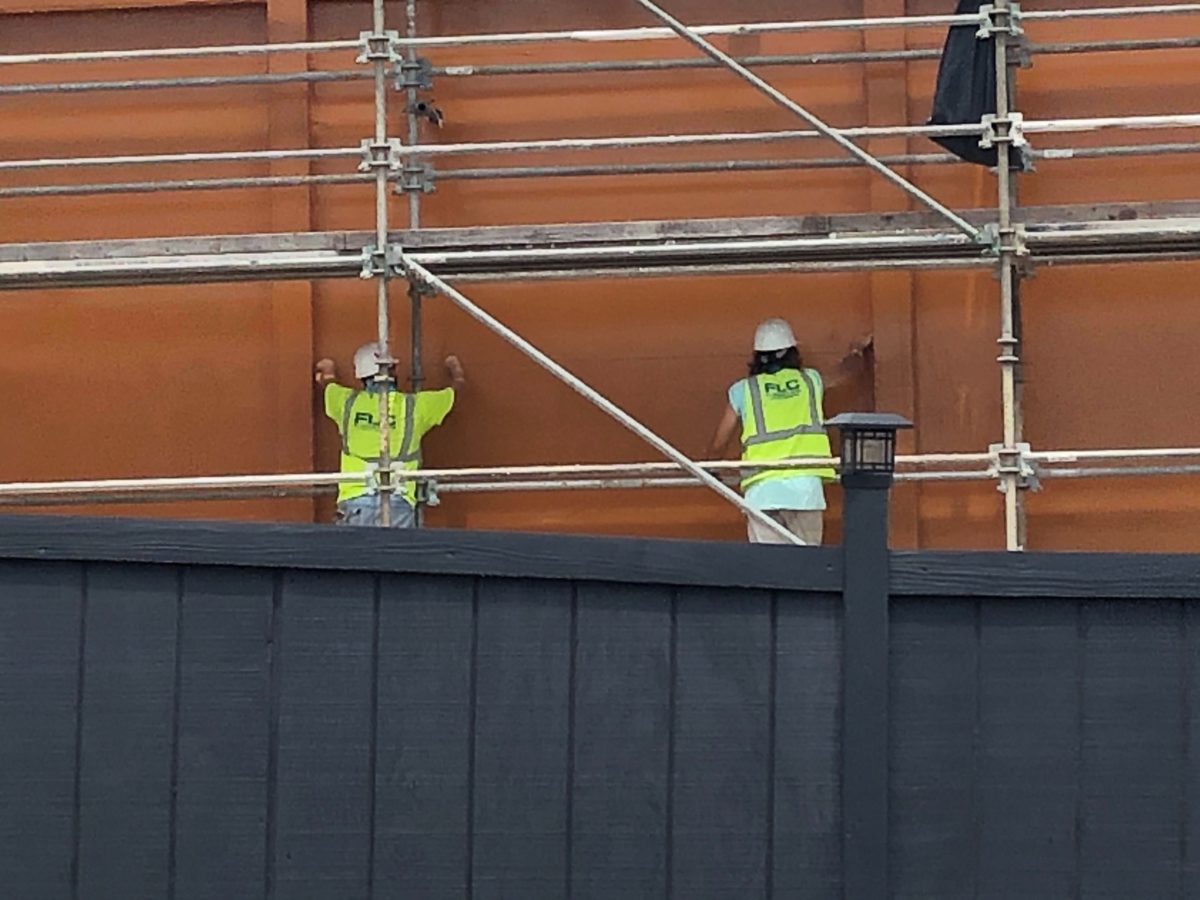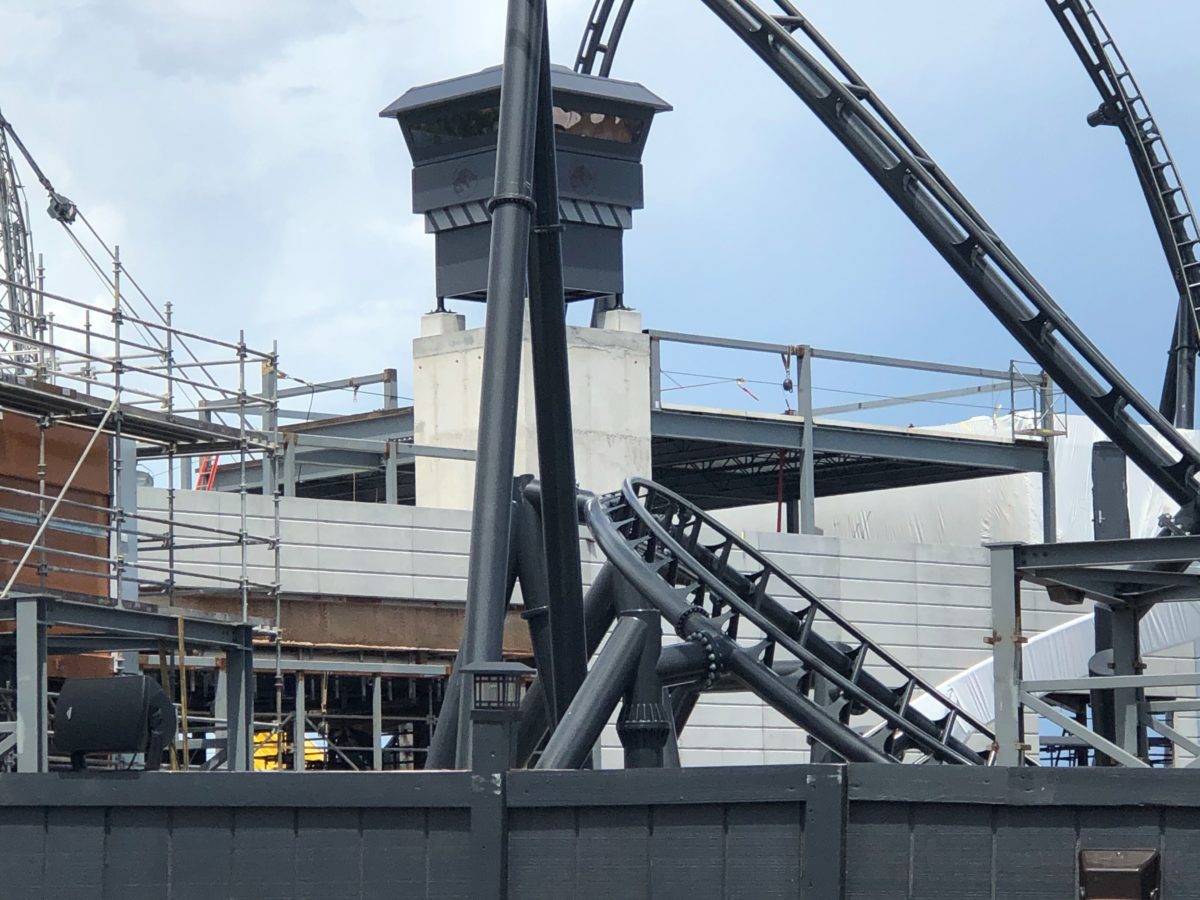 The mostly complete guard tower looms over the construction site.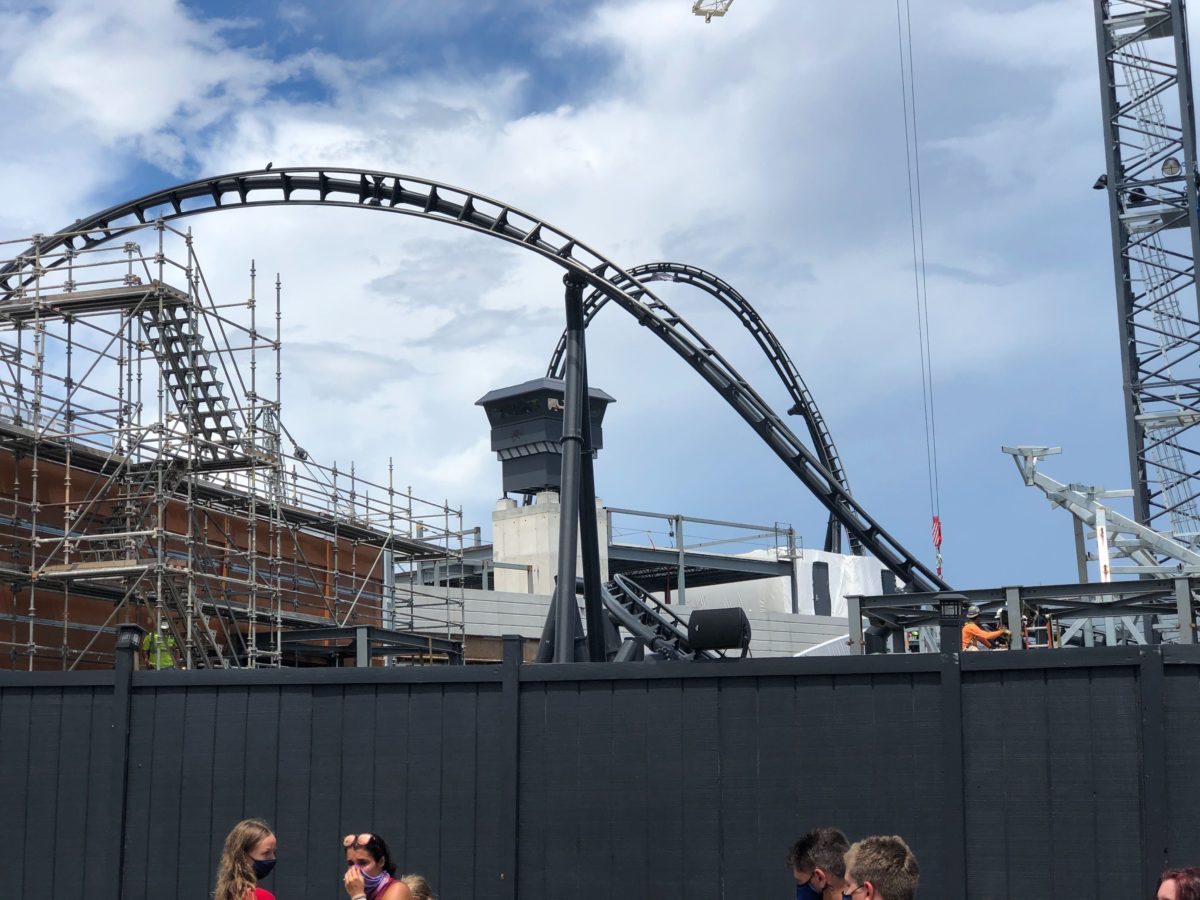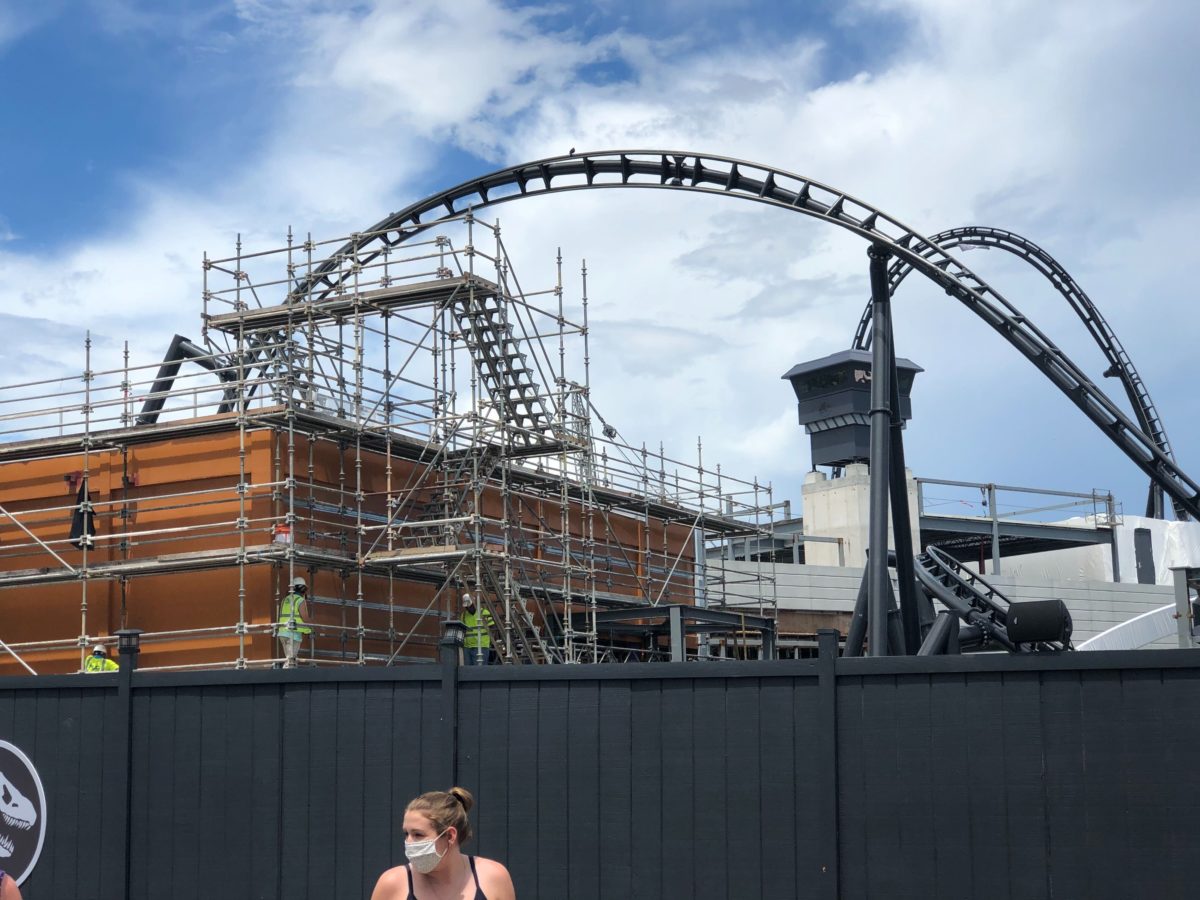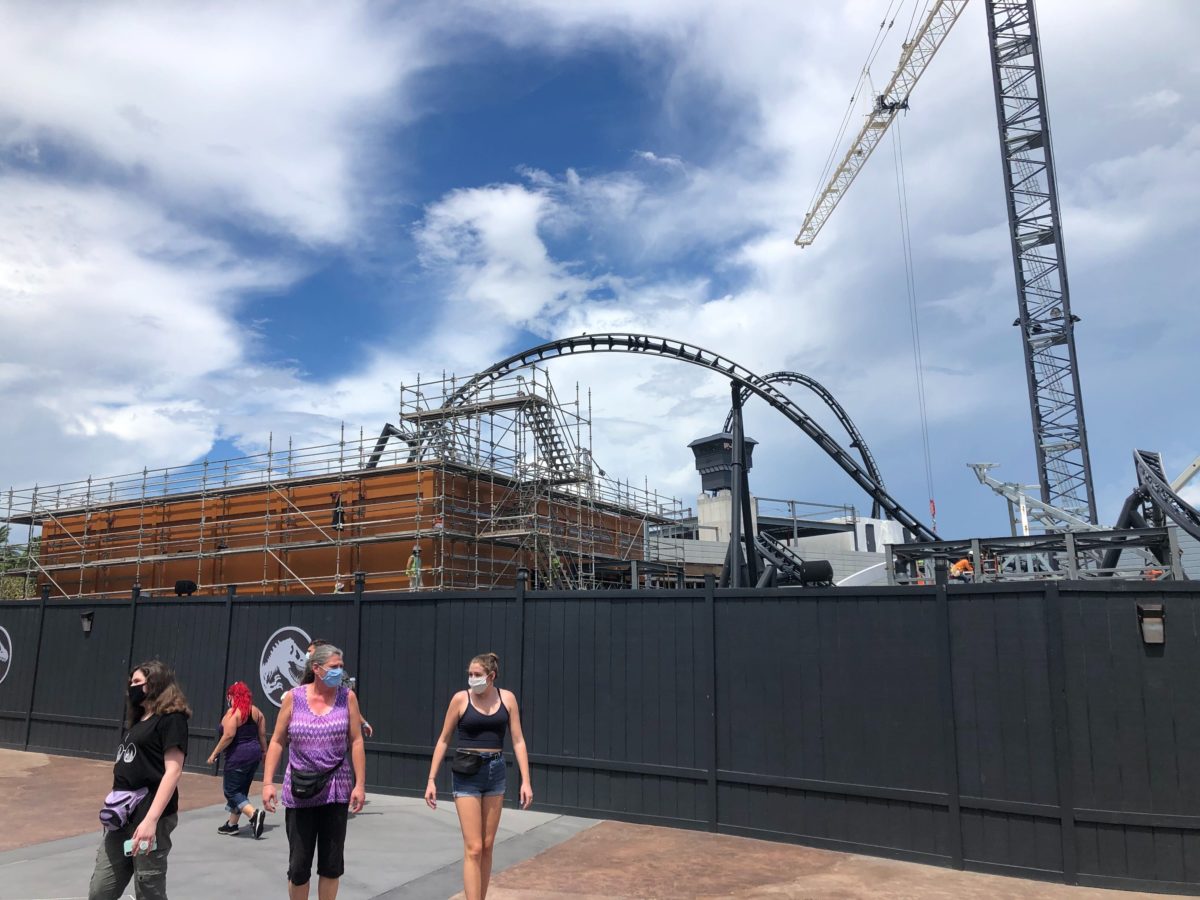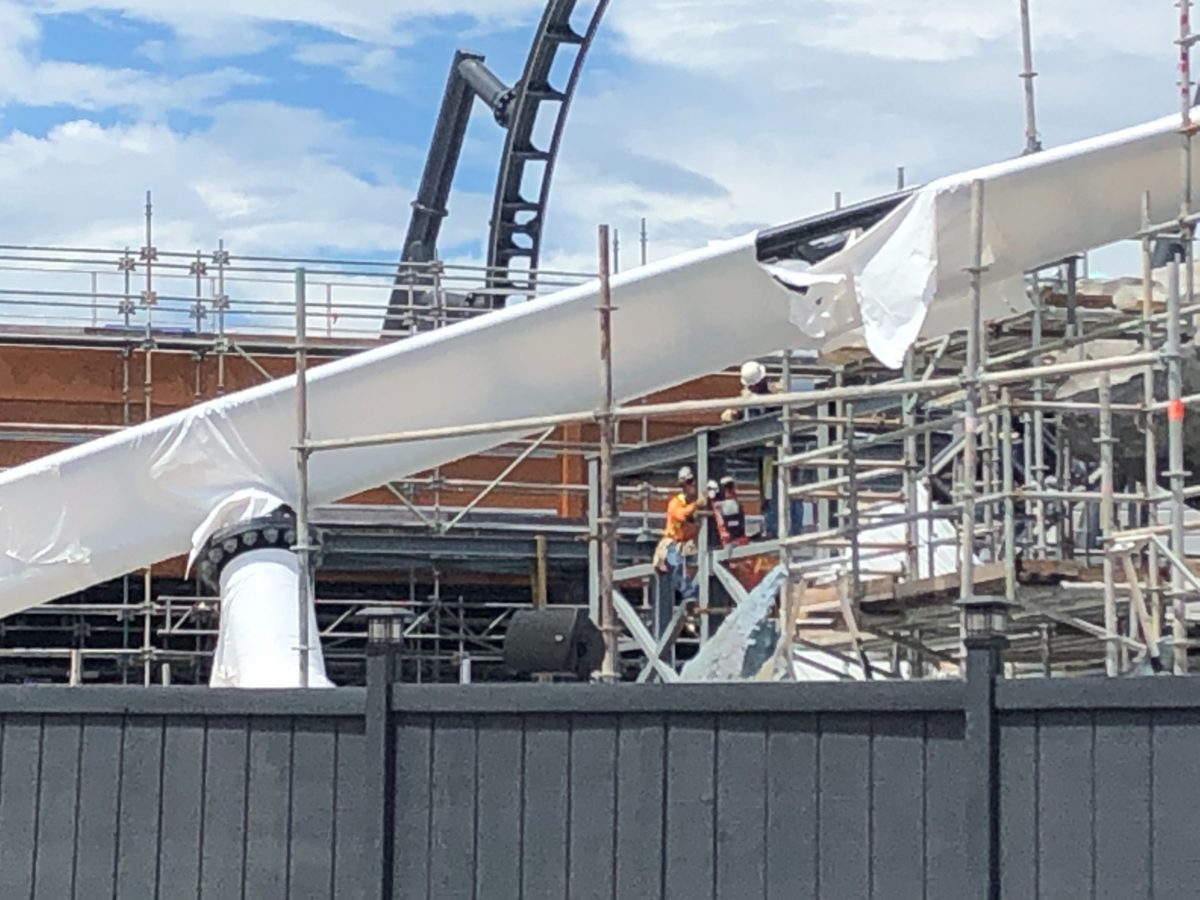 The wrapping on track pieces is said to mark indoor or enclosed portions of the ride, or that it notes where the track will be surrounded by rock work.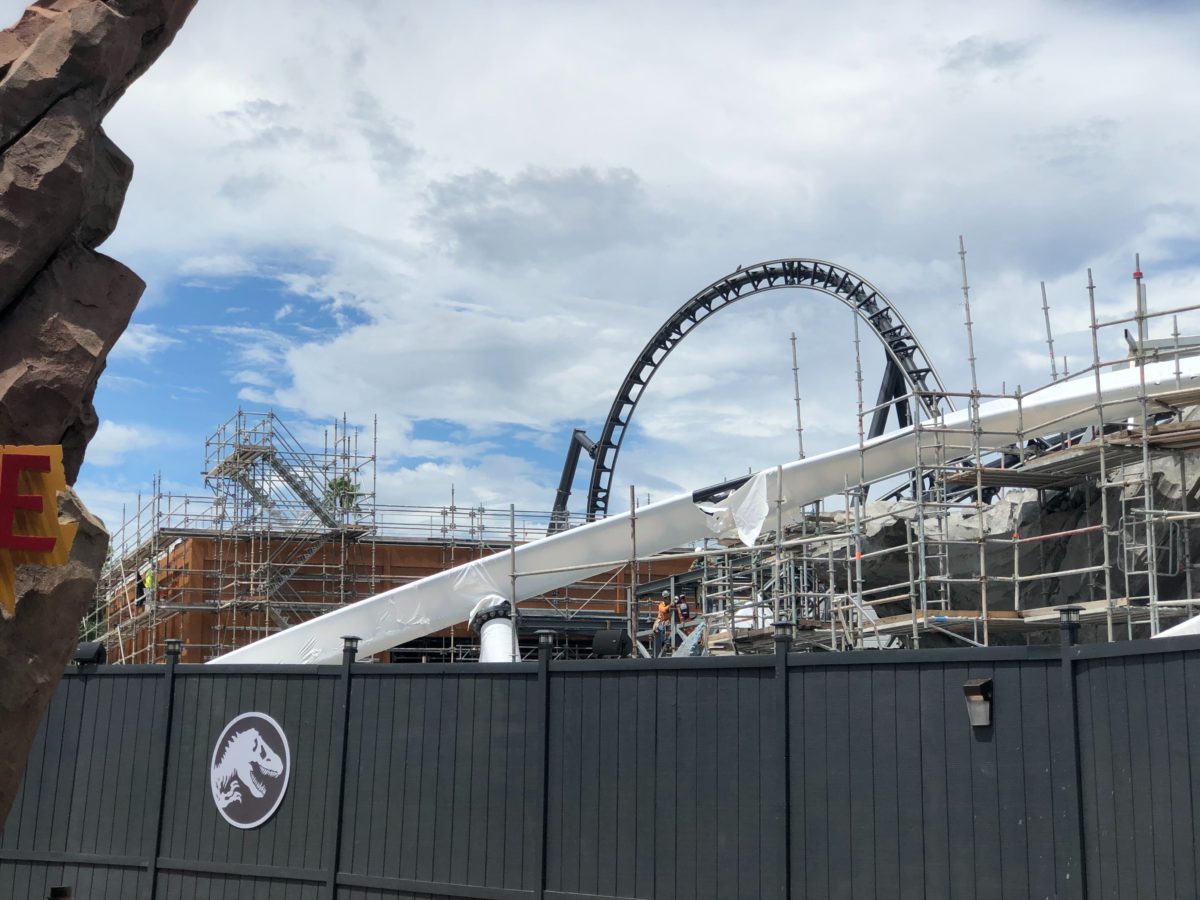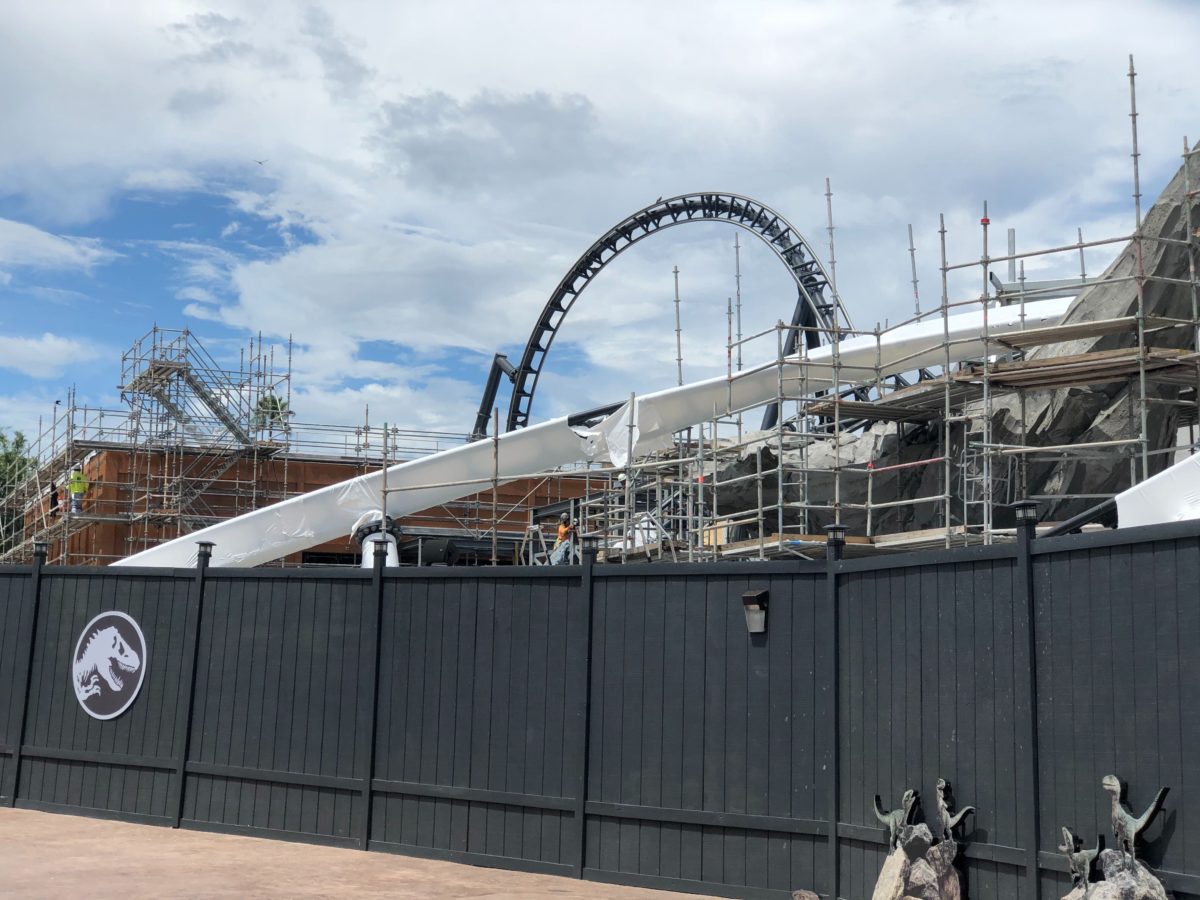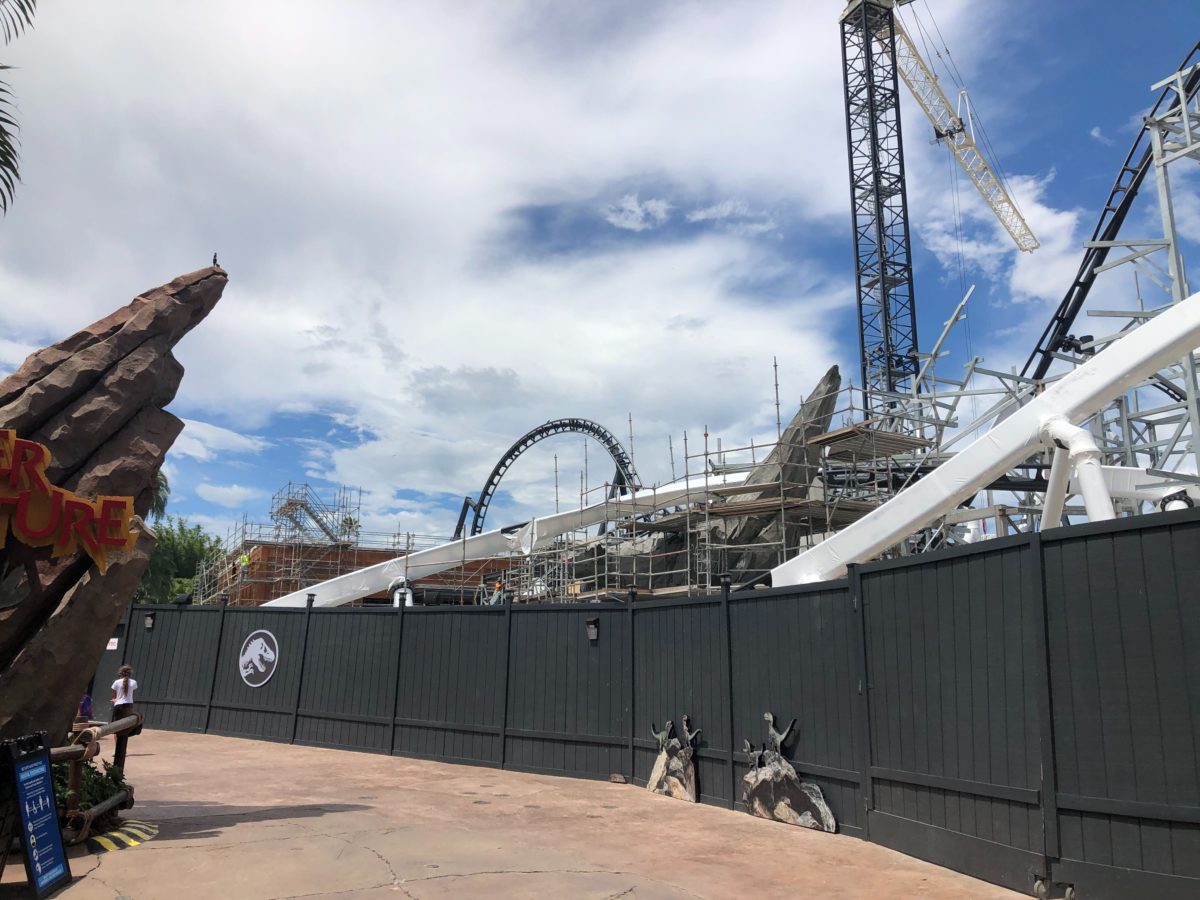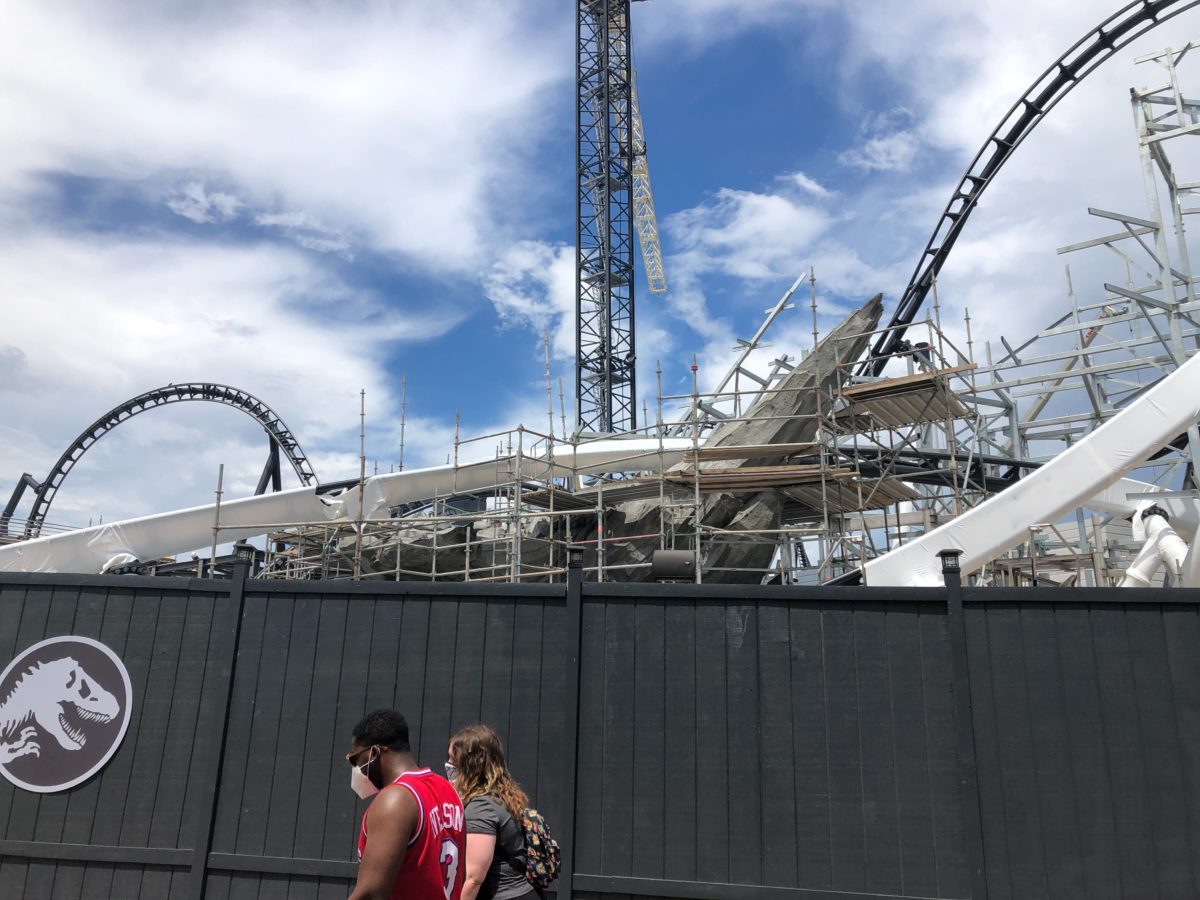 That is some dramatic-looking rock work!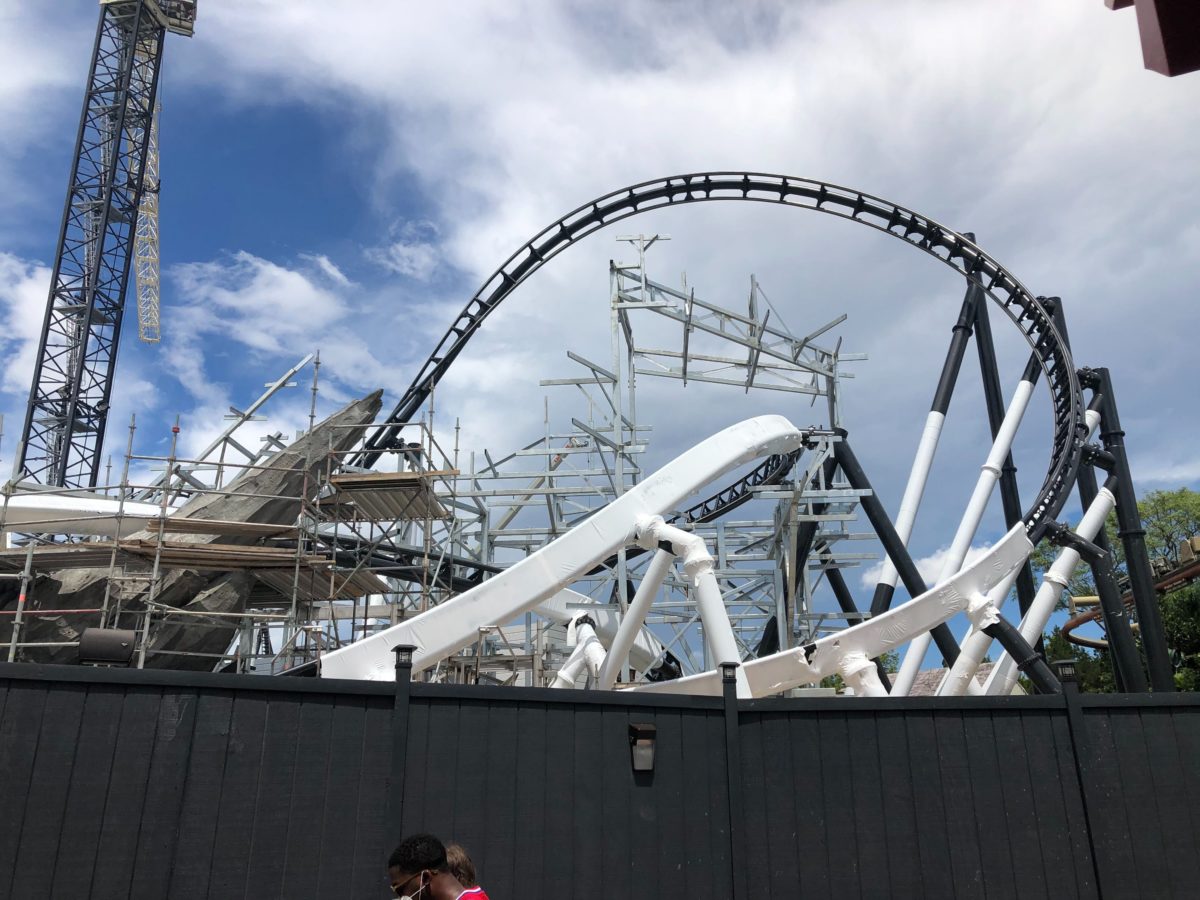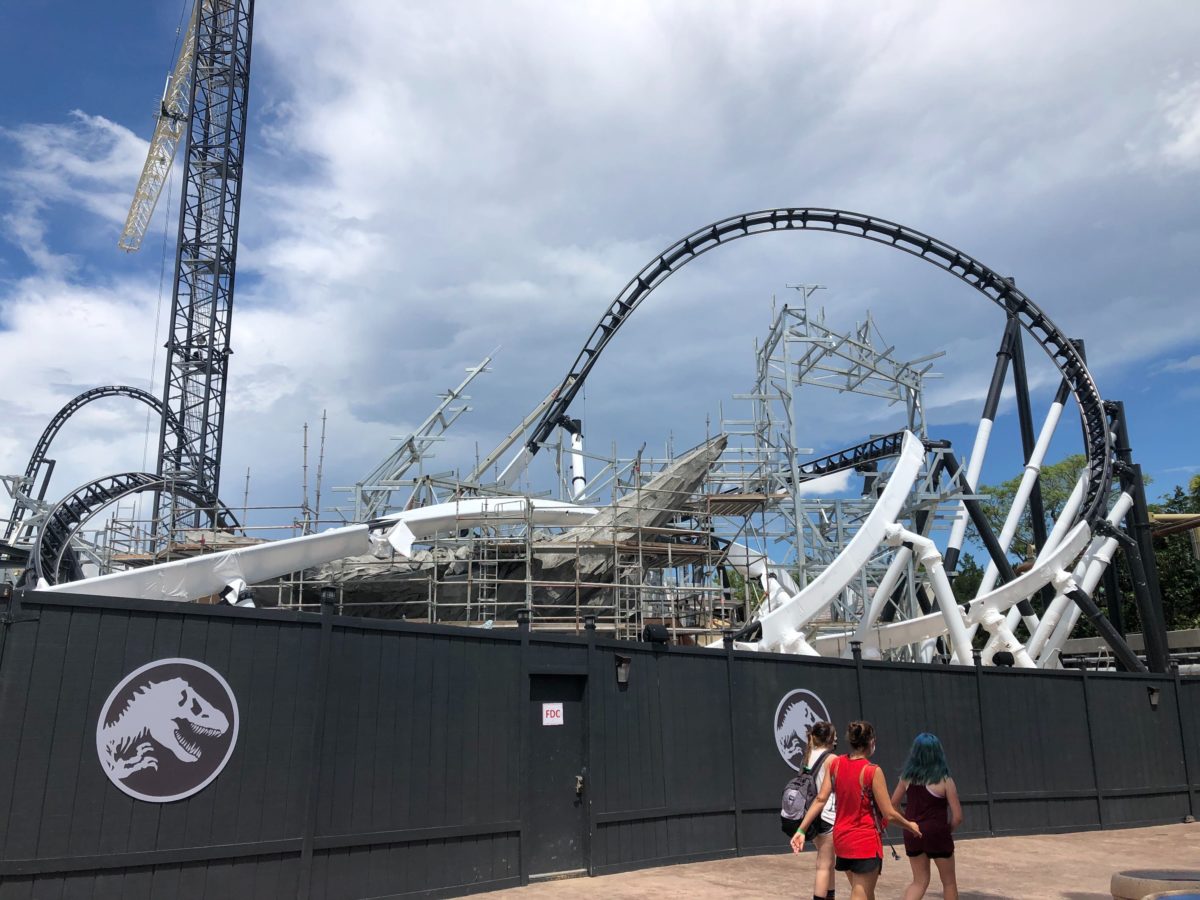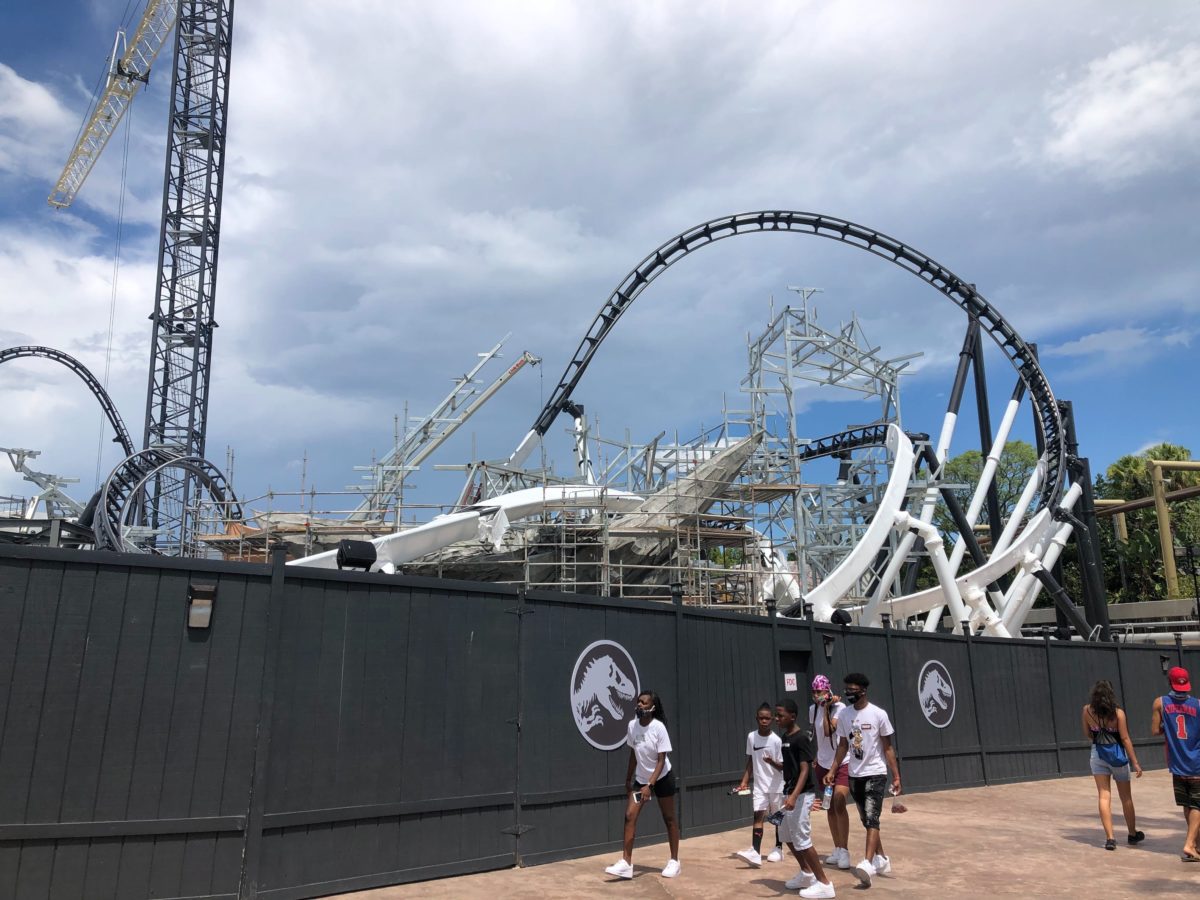 Will it resemble a dinosaur, as we've previously speculated?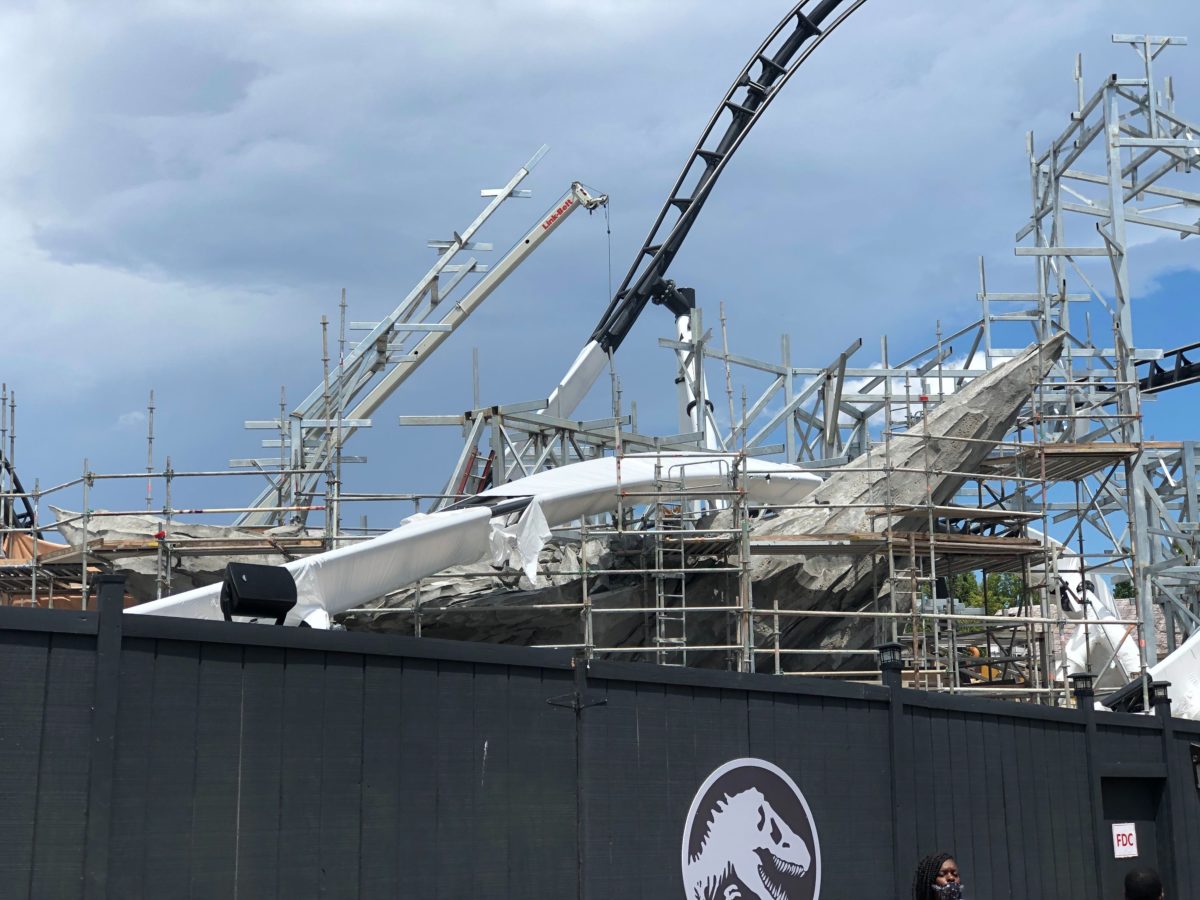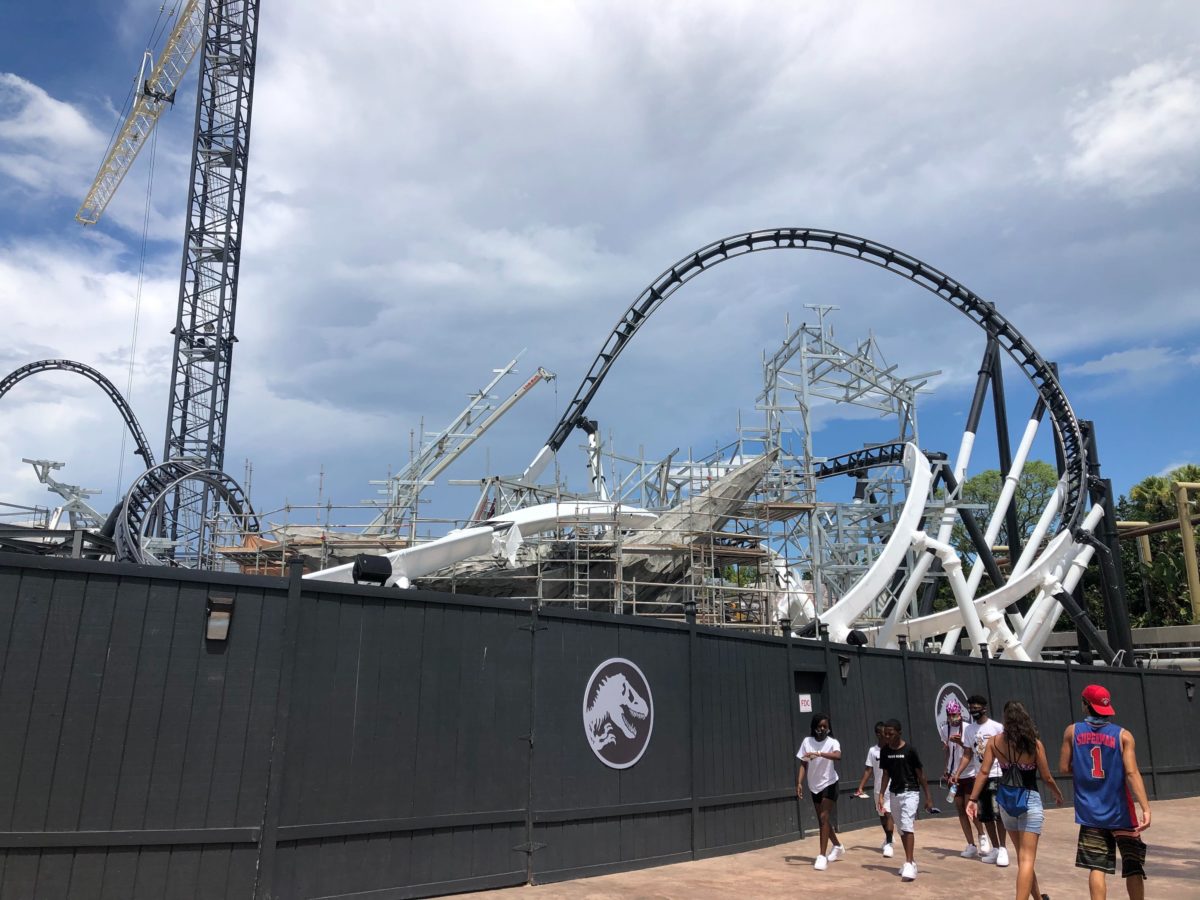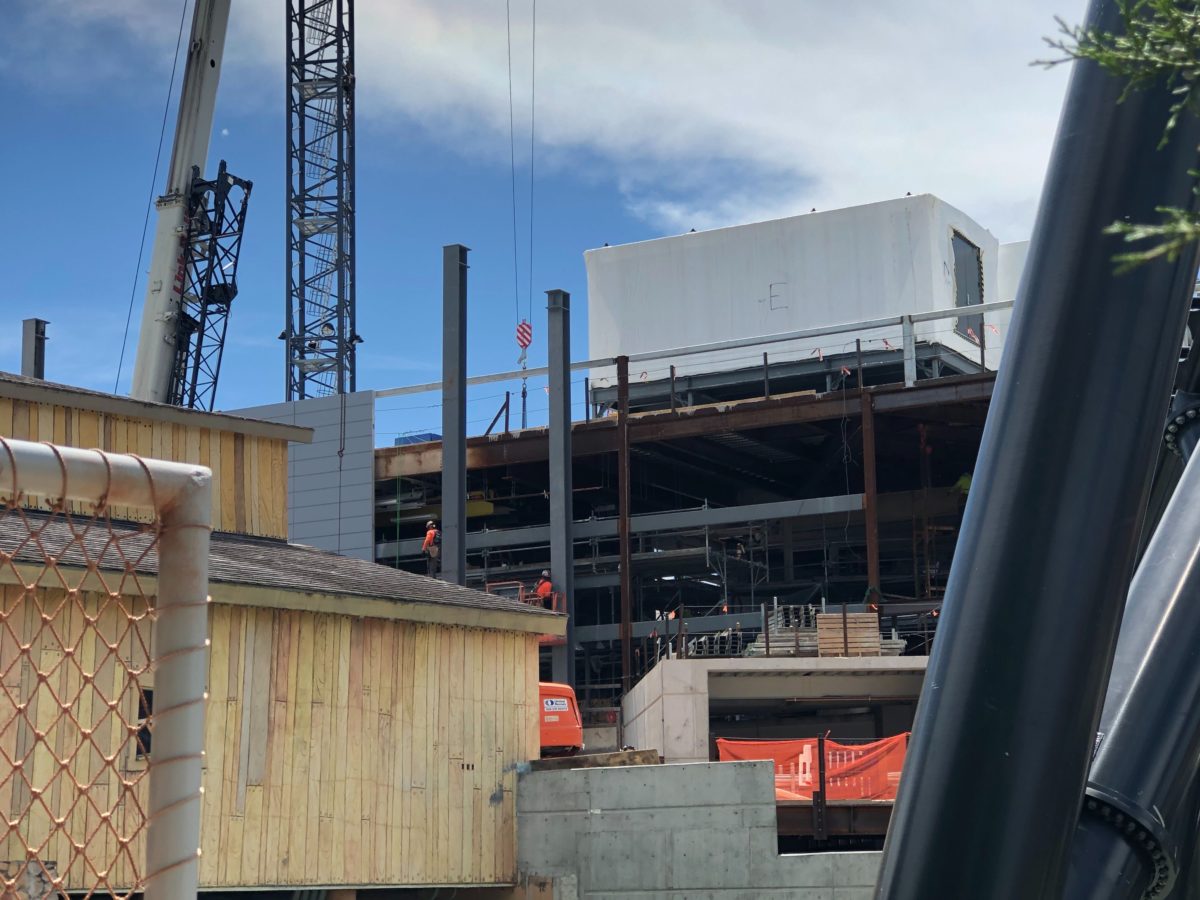 Finally, work continues on another show building that's yet to be enclosed.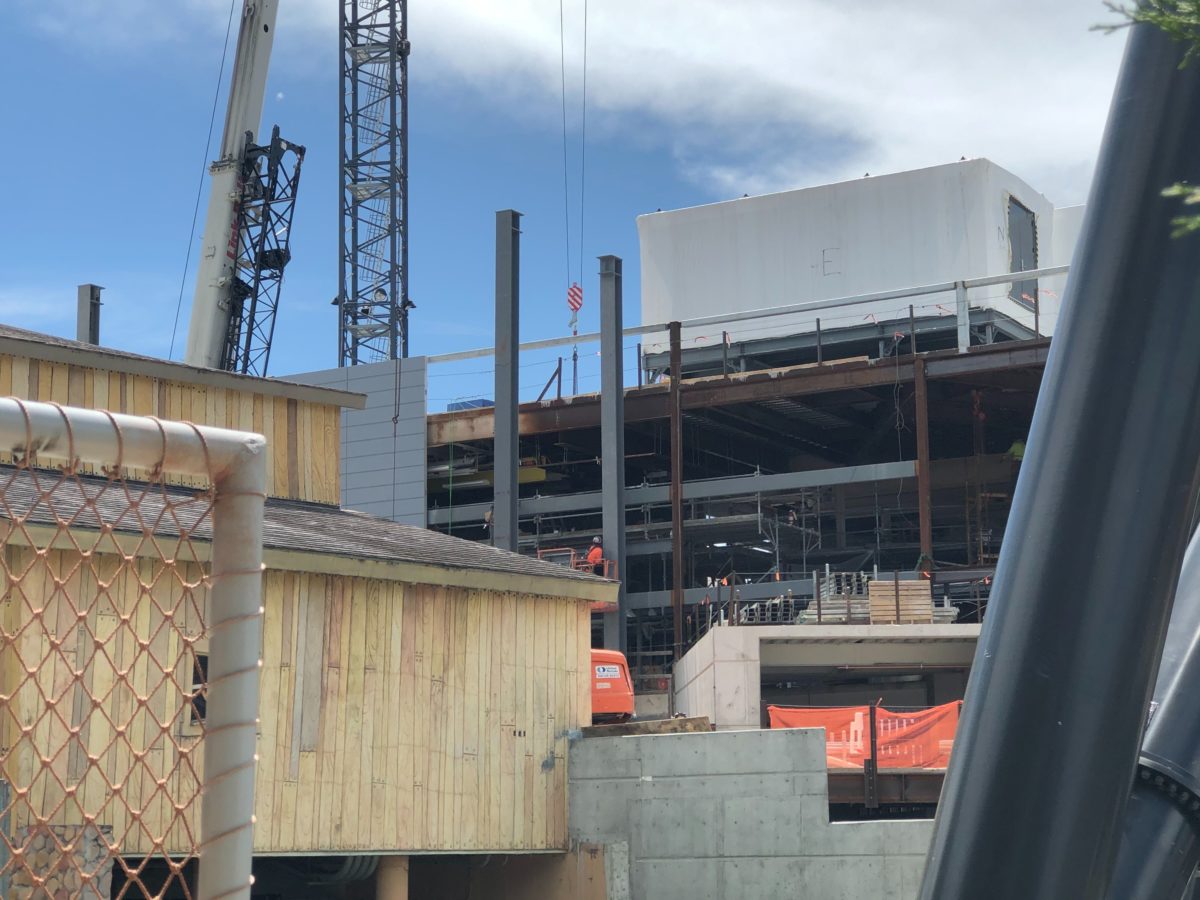 All signs seem to indicate that this ride will be exciting and epic… a fitting addition to Jurassic Park!