Yesterday, we saw the installation of the tallest point of the new Jurassic Park rollercoaster at Islands of Adventure. We also spotted updates to the show building walls. Now Universal is celebrating the fan-dubbed "Velocicoaster" with a Jurassic World flag hanging from the coaster's tallest point.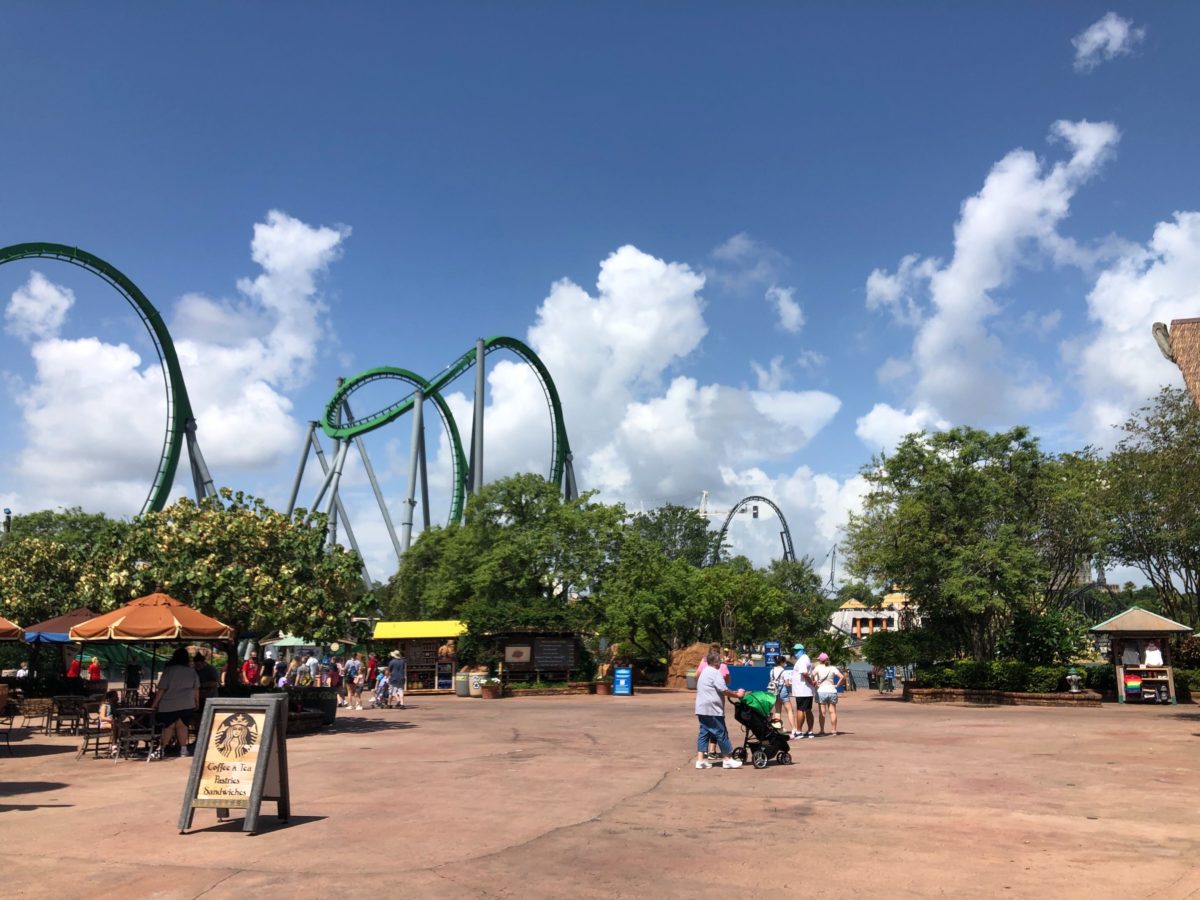 The coaster is now so tall, it's visible from multiple areas of Islands of Adventure.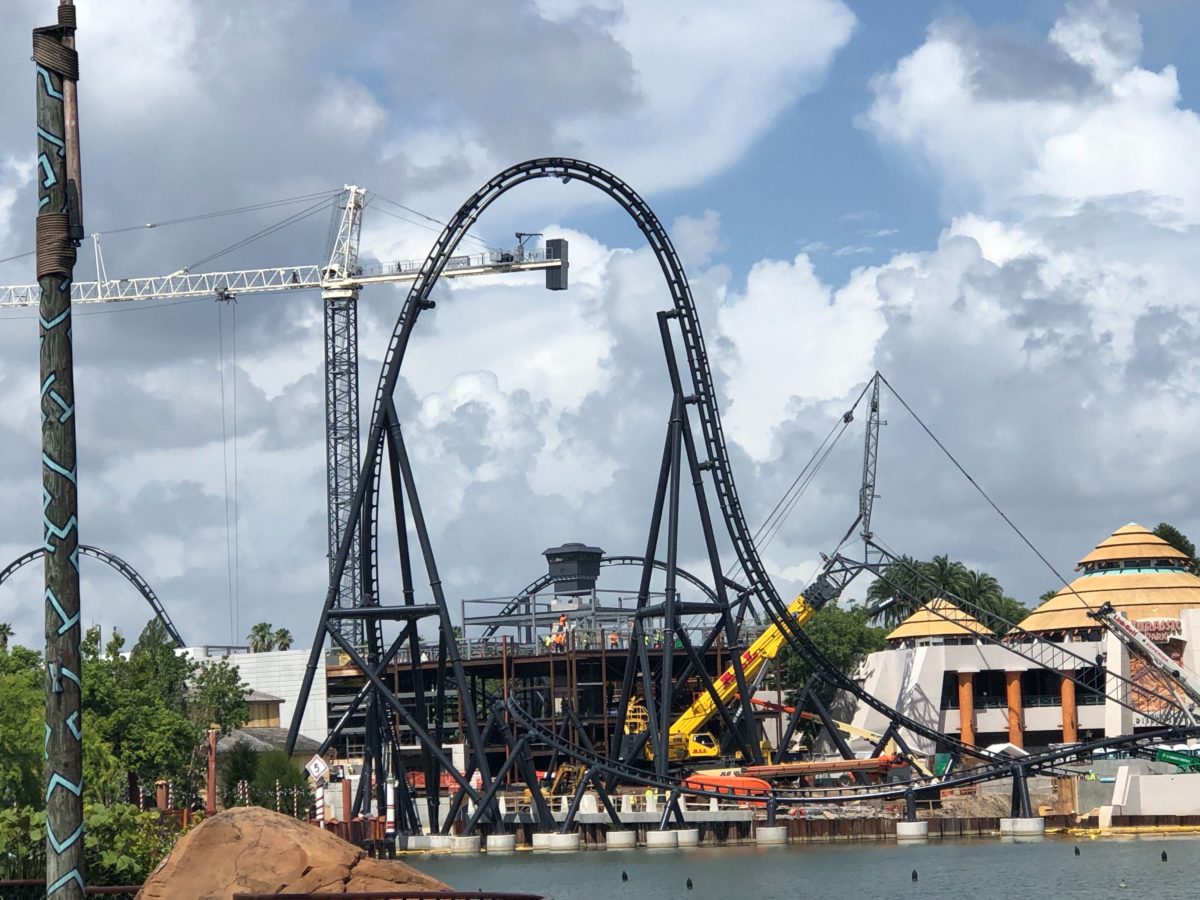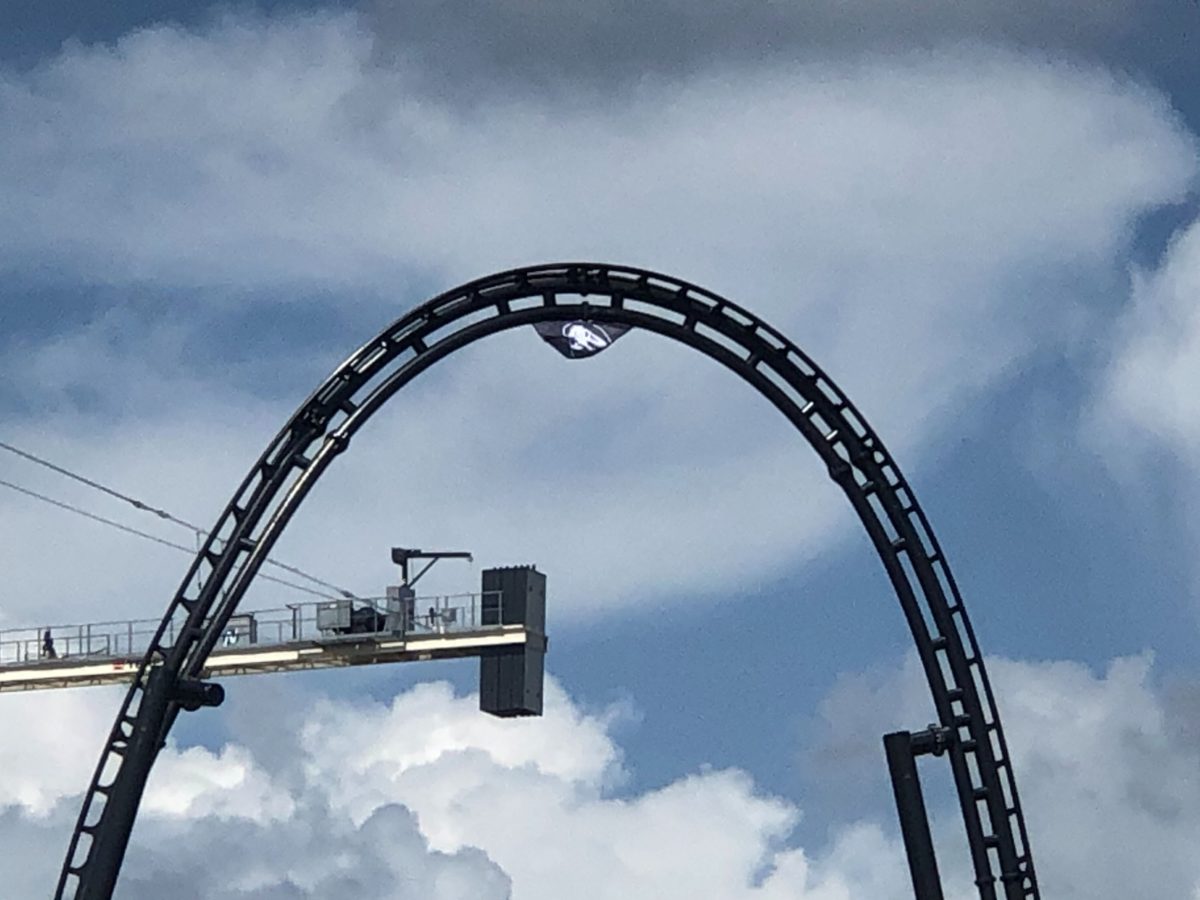 It was hard to catch a good look at the flag with Florida's windy weather, but with some patience, we got some nice pictures.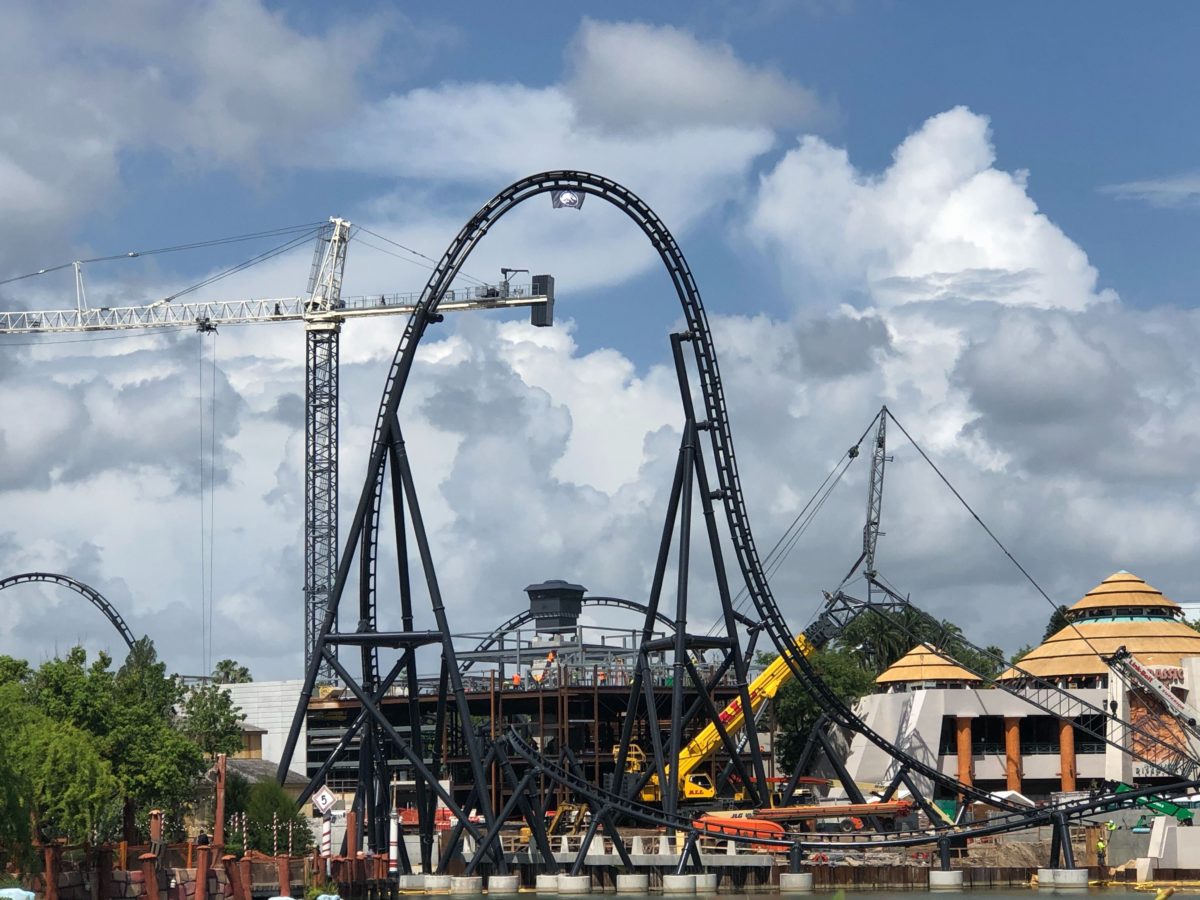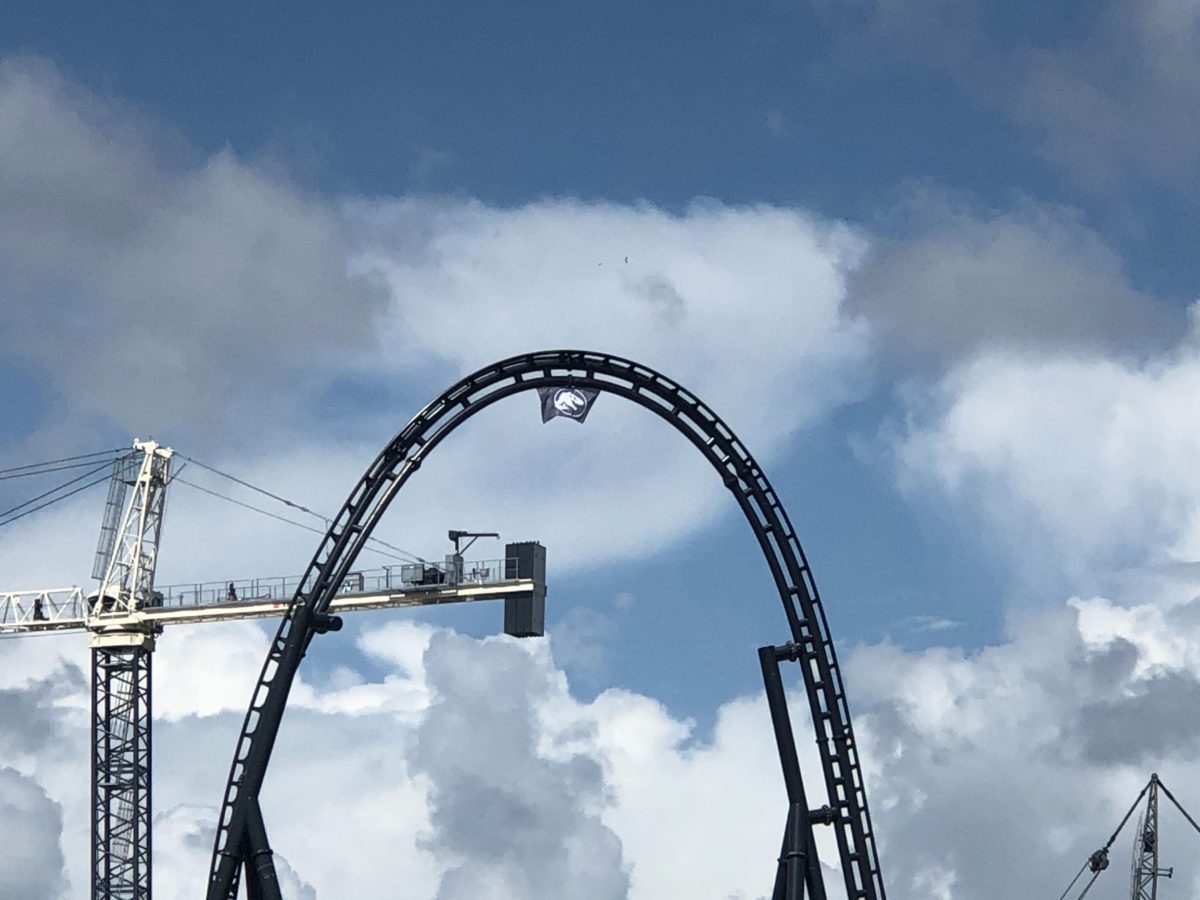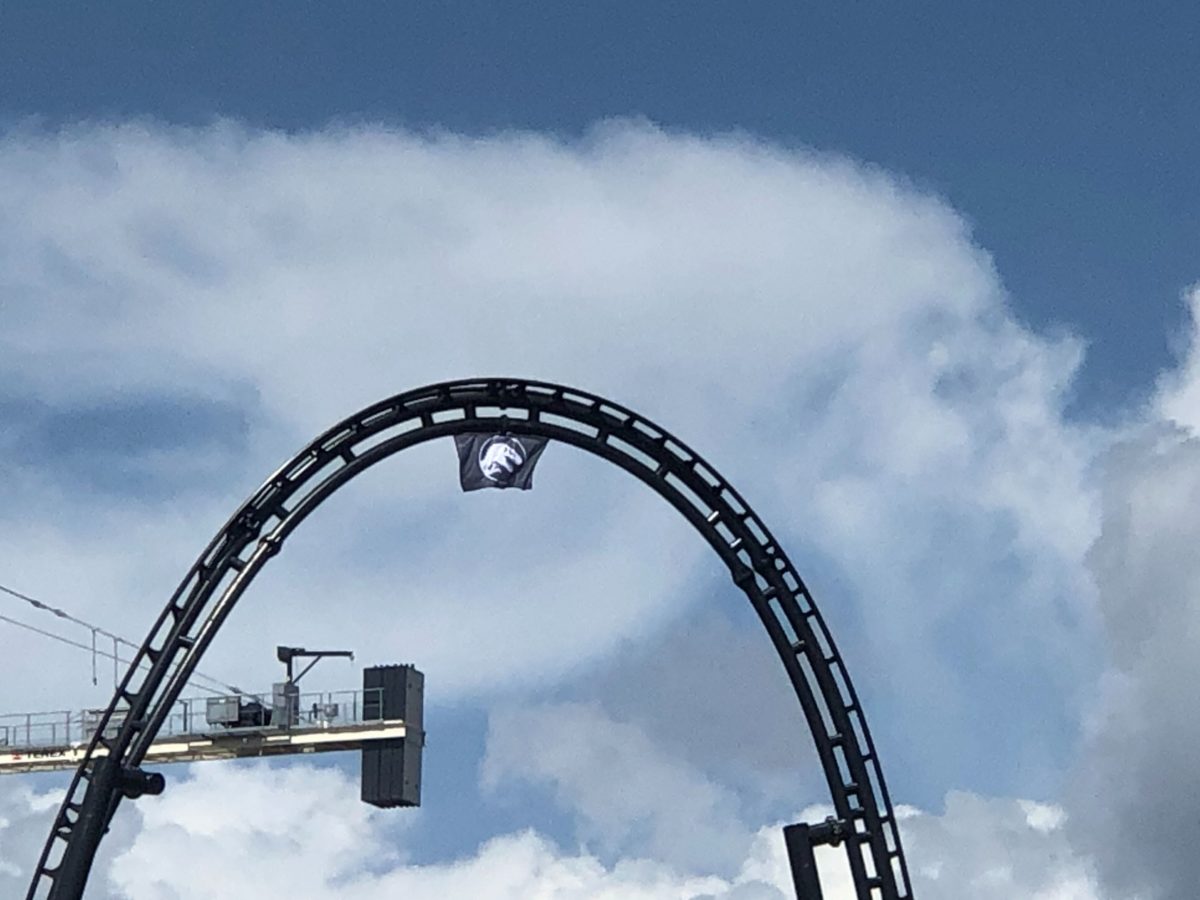 The flag is of course the classic Jurassic World logo, featuring a silhouetted T-Rex.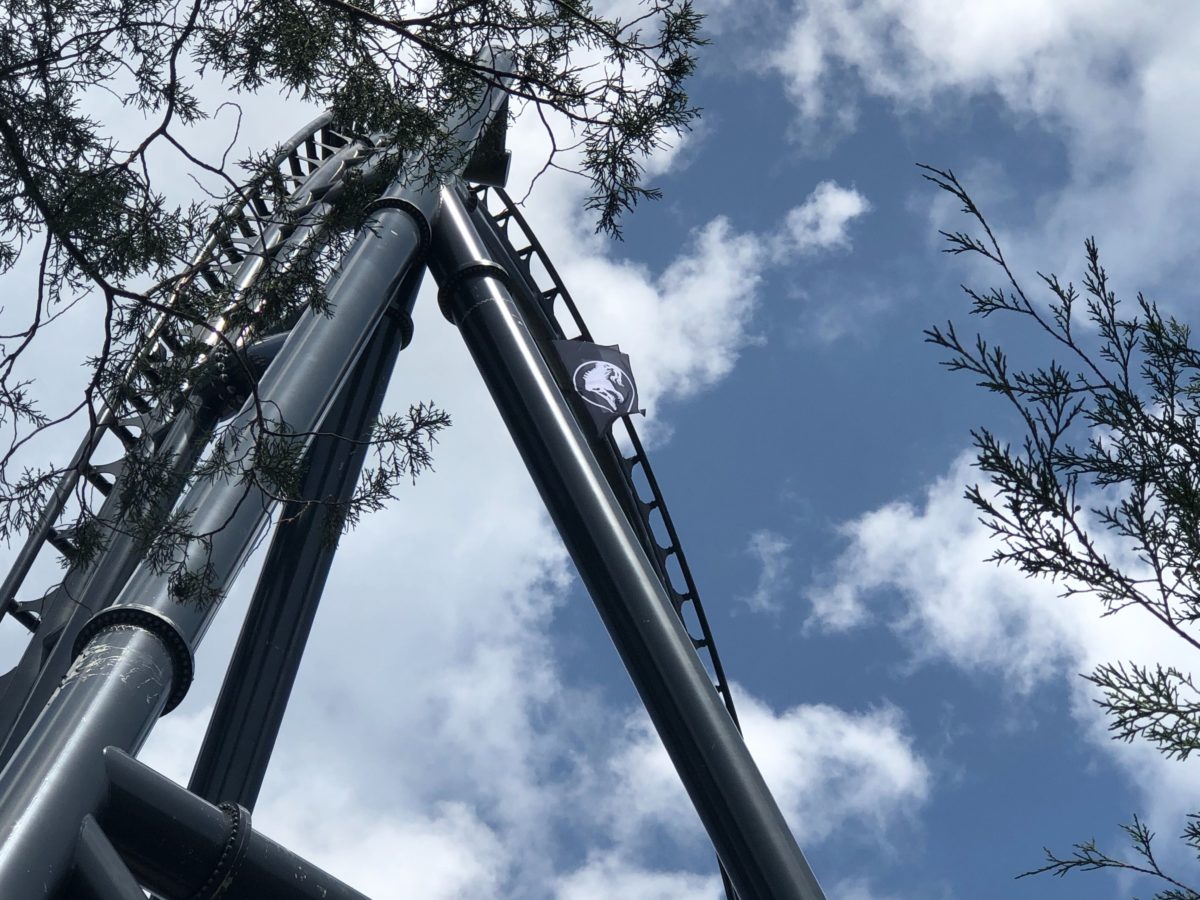 We also saw the flag waving from a low angle beneath the coaster.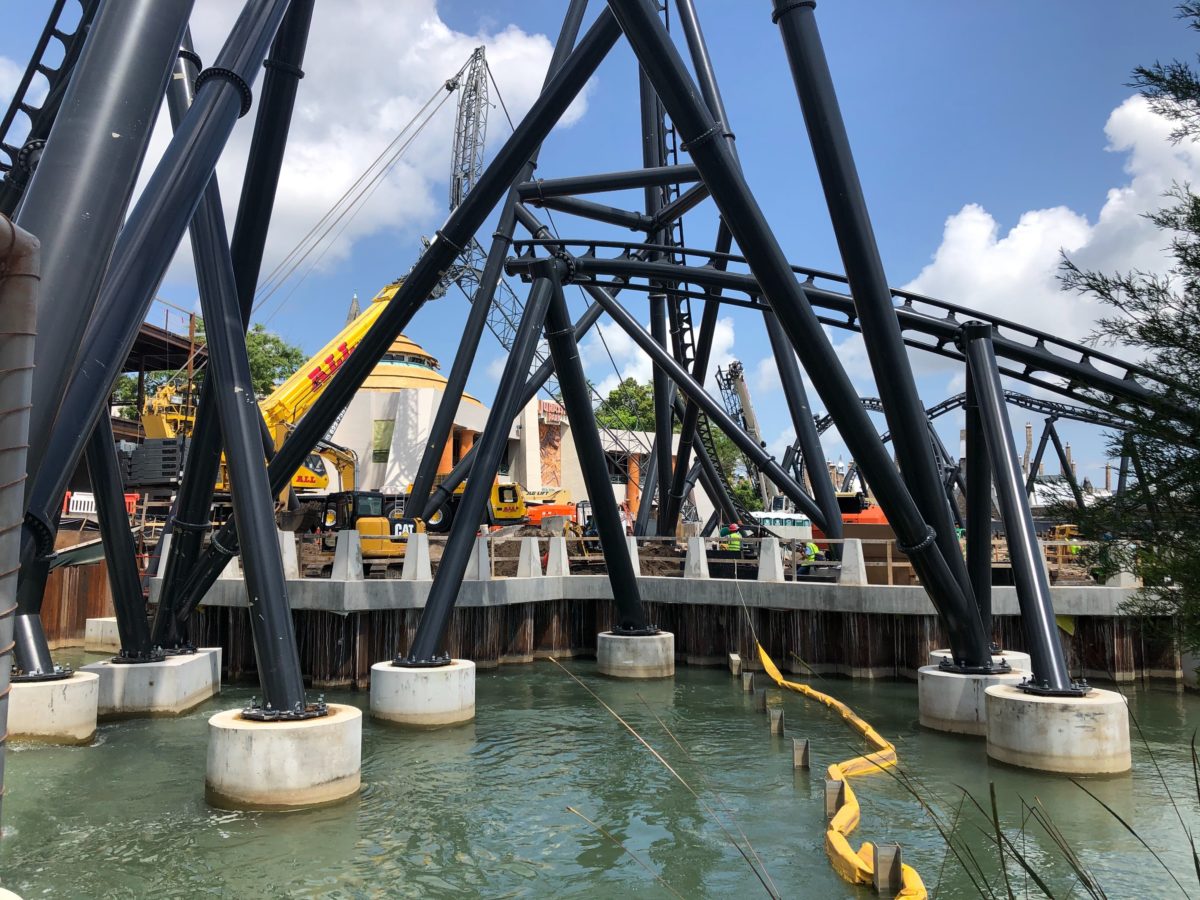 Construction of the coaster is coming along nicely, with the track almost completed.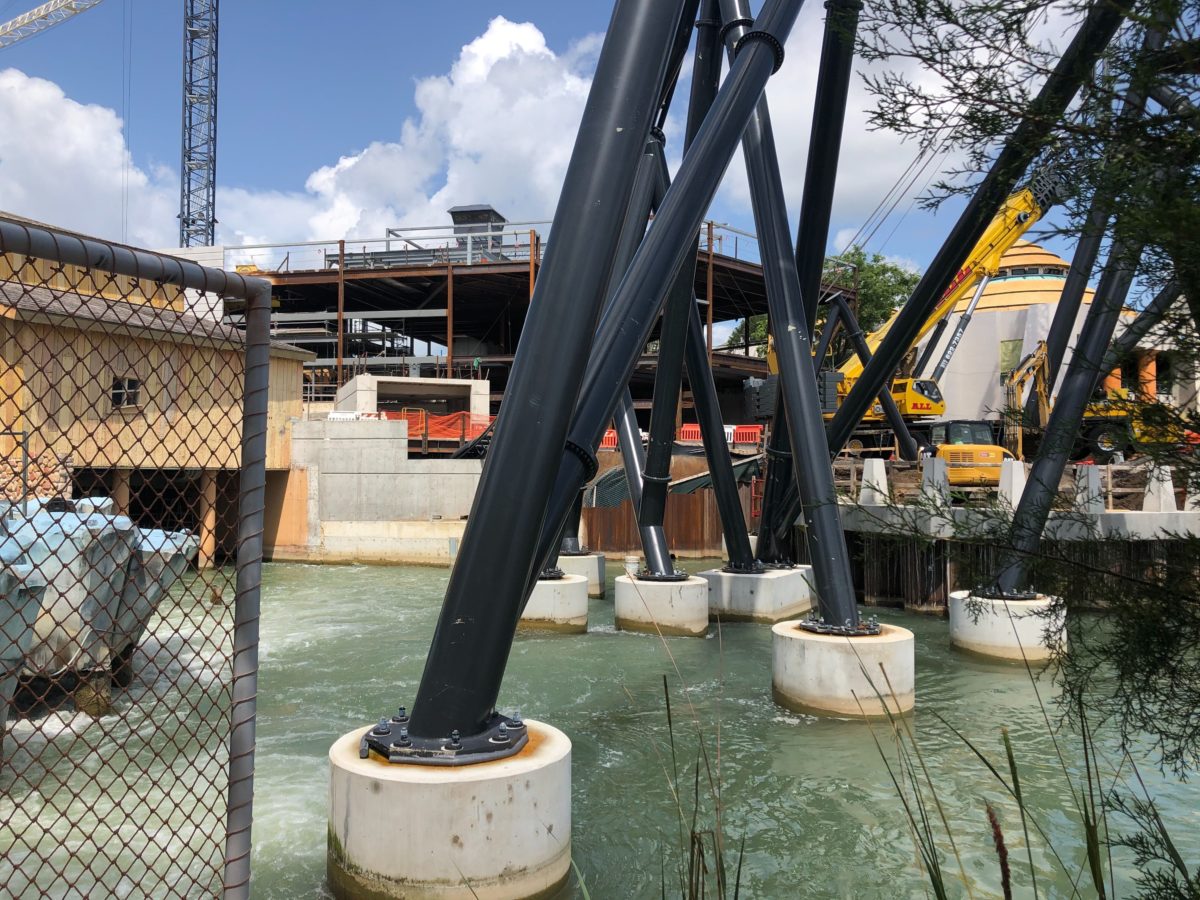 We can just barely see inside the show building from across the water.
For more information on booking your next trip with our official travel agent sponsor, the Vacationeer, visit wdwnt.travel.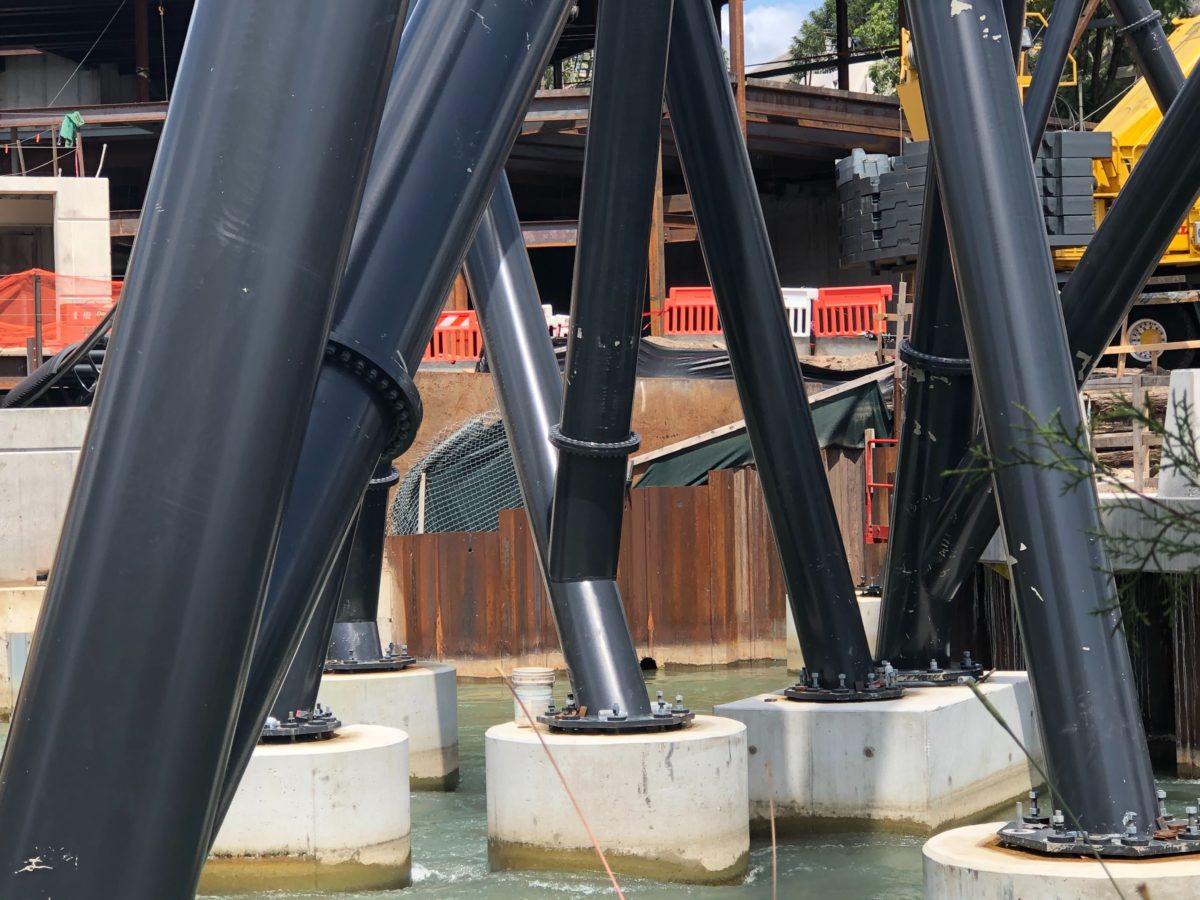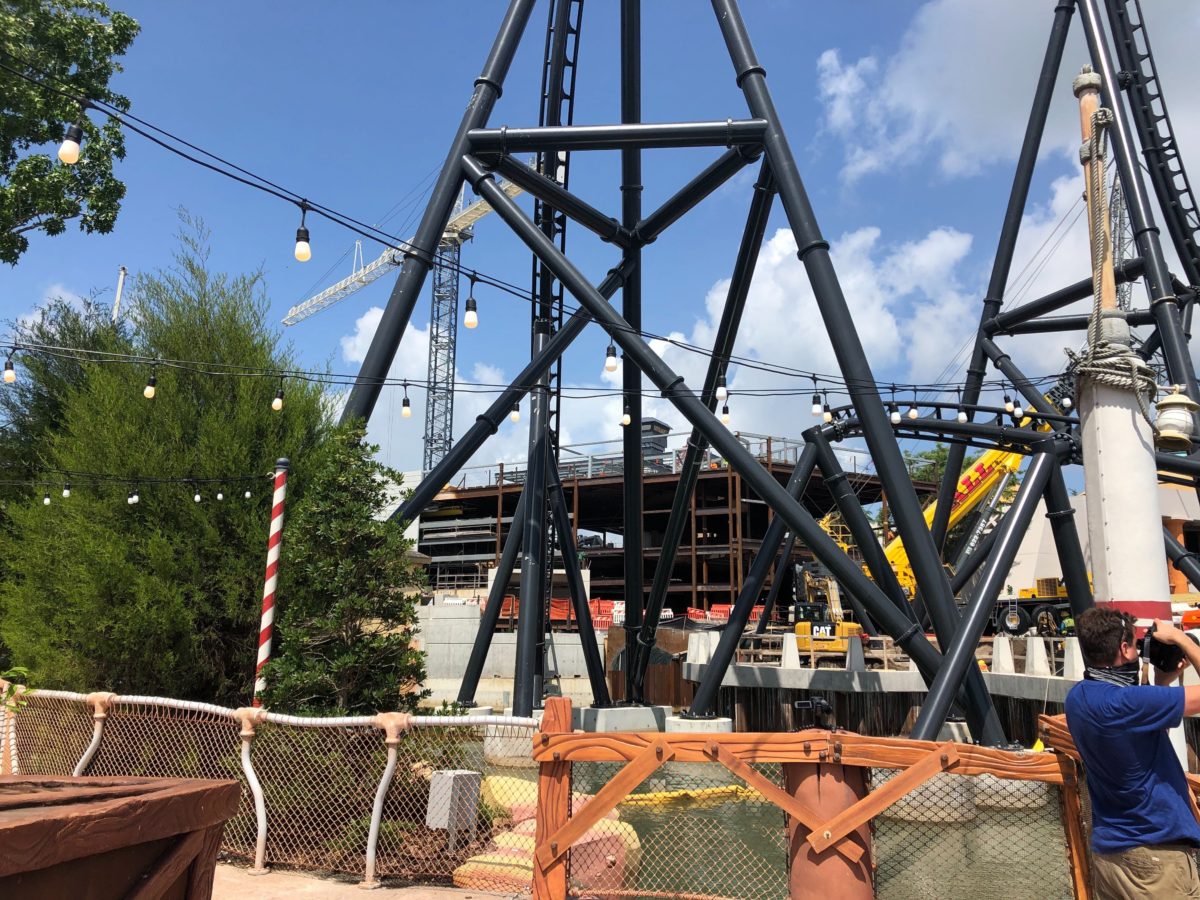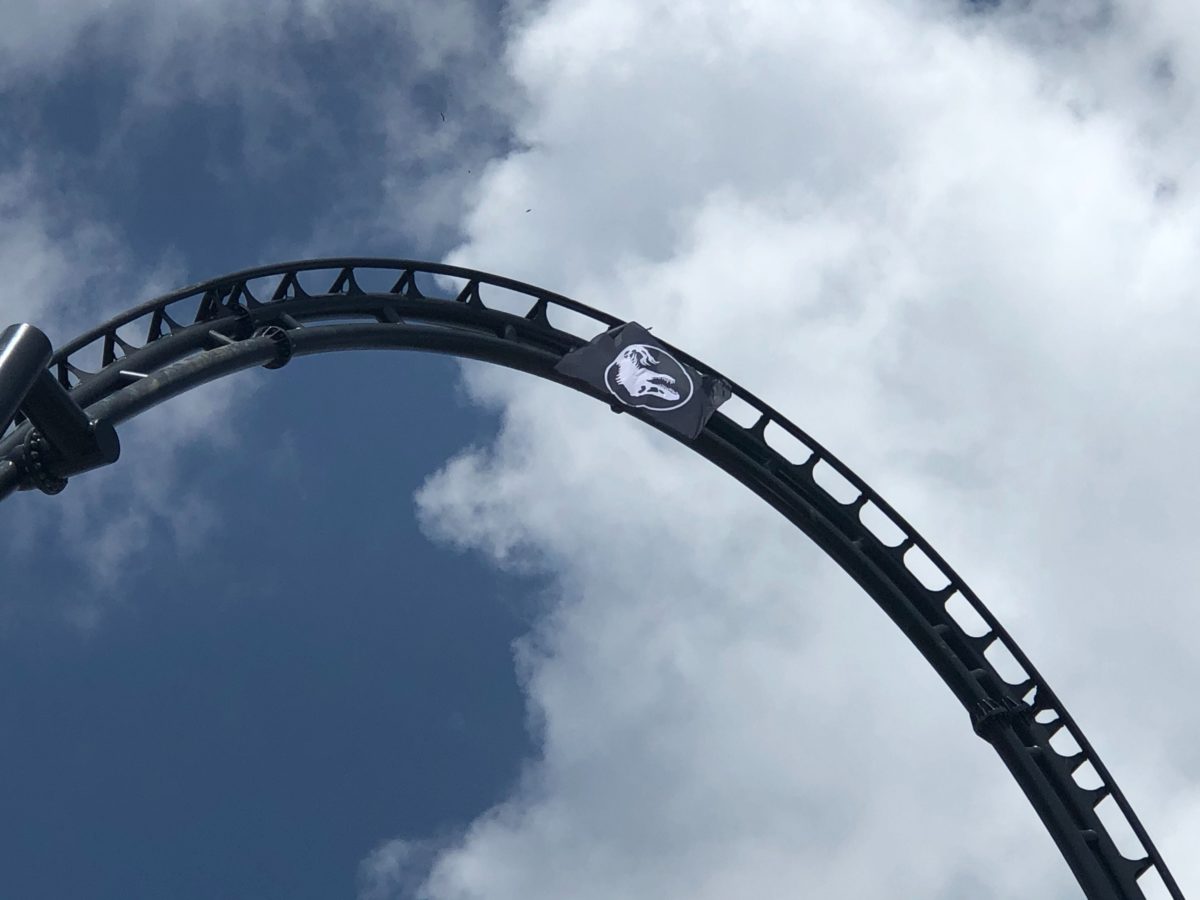 Here's another look at the flag upside down. That's probably how we'll feel when we finally get to ride the Velocicoaster.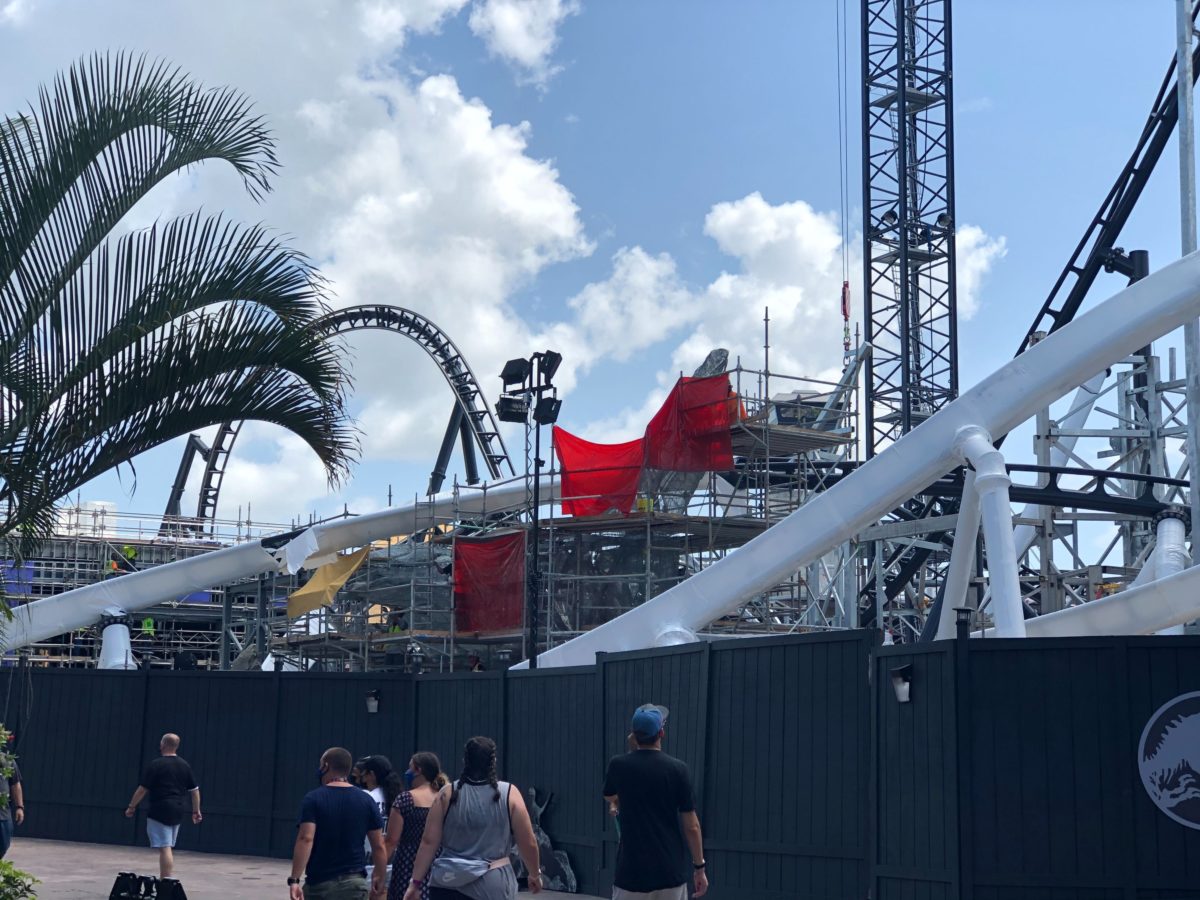 Red tarps have also shown up where rock work is being done.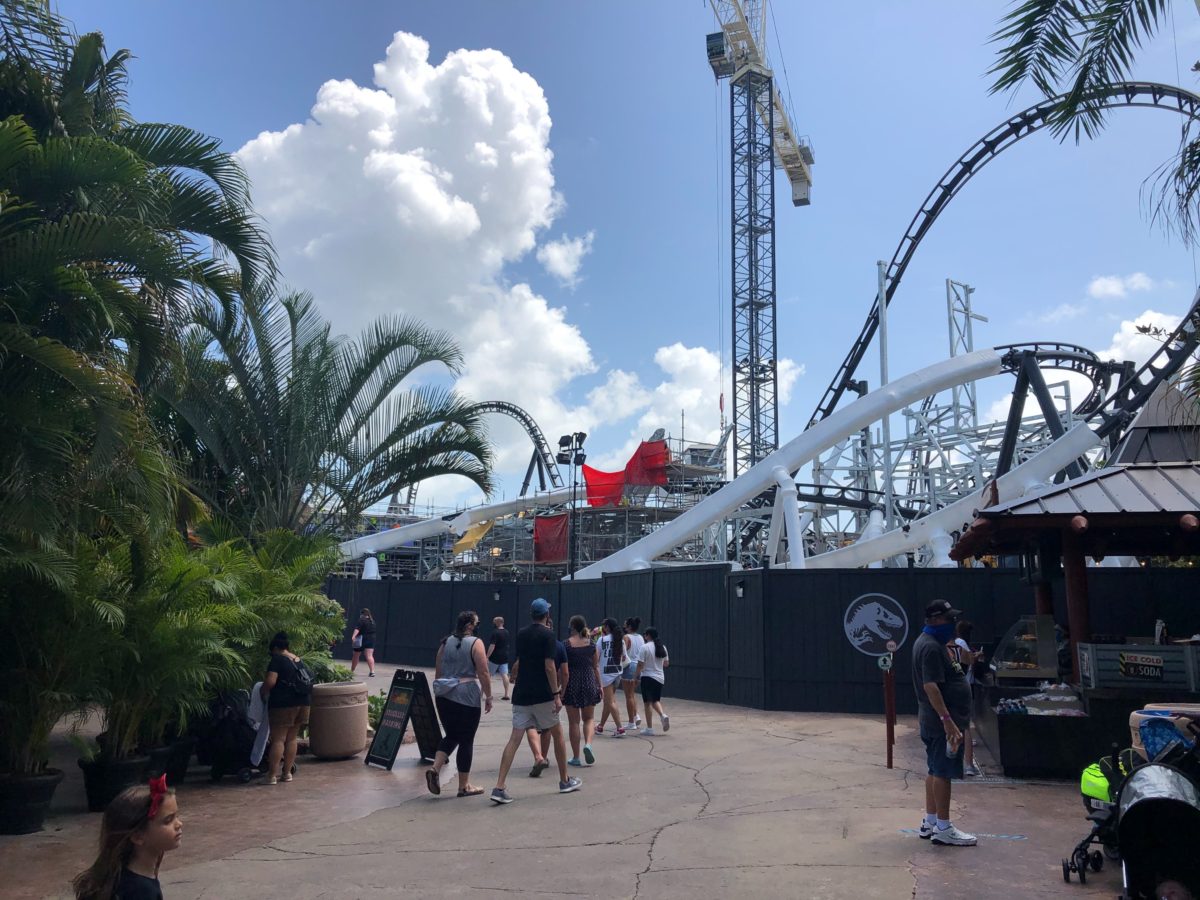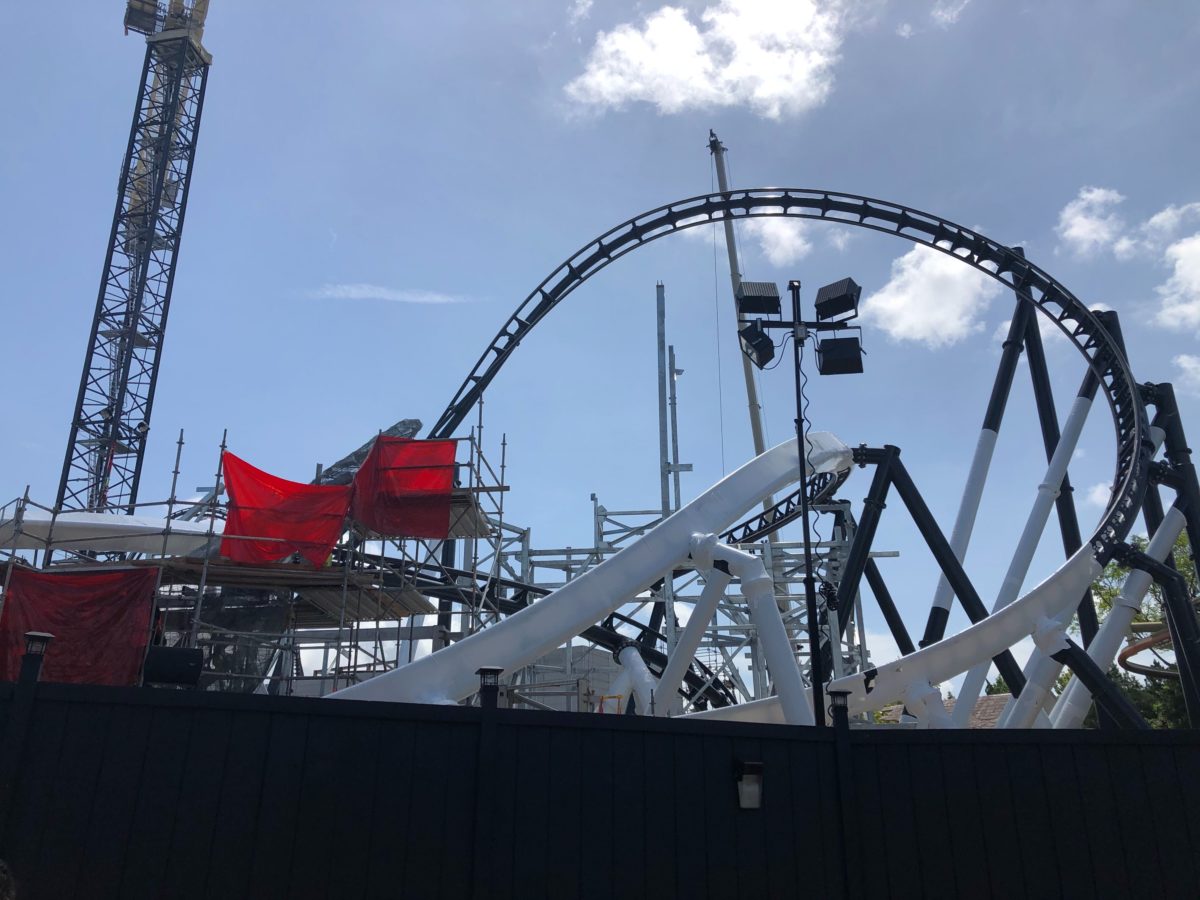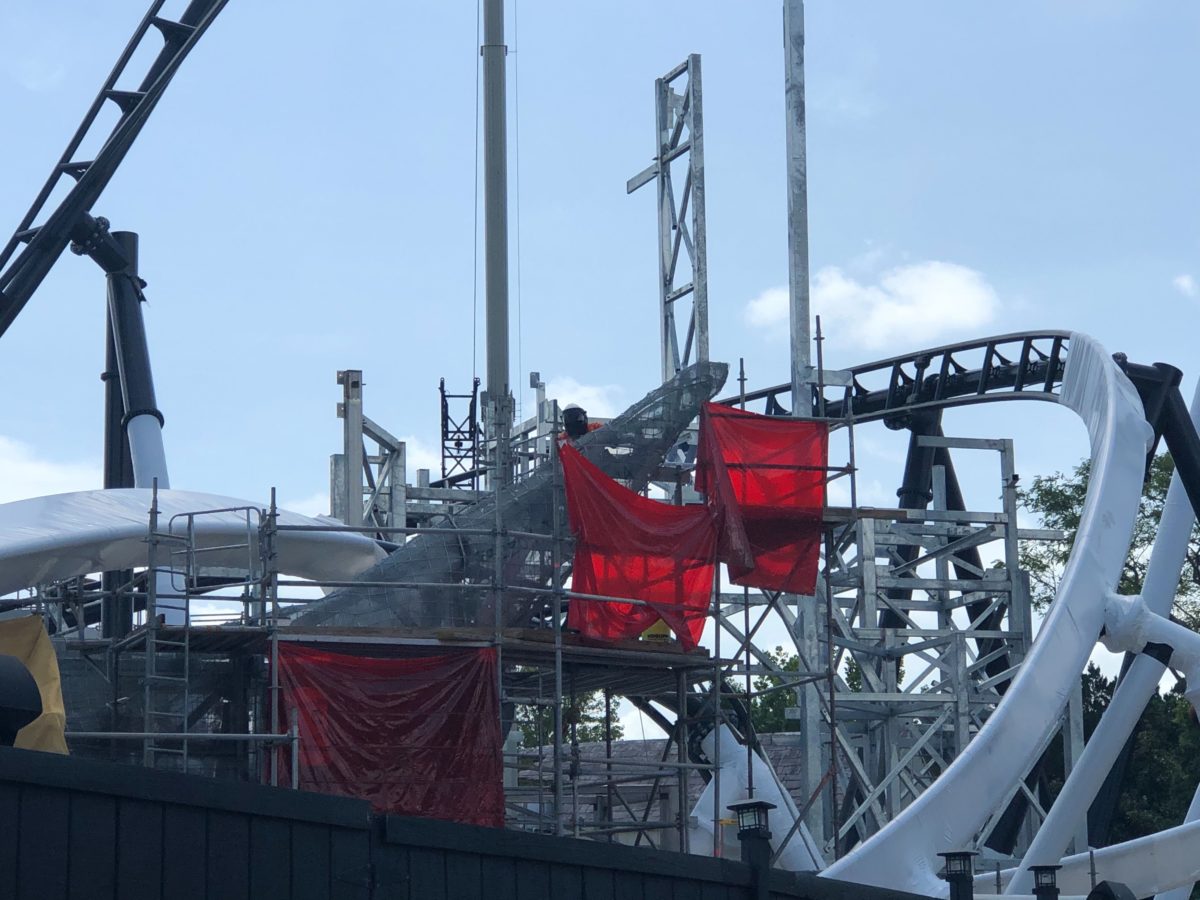 We spotted one worker welding above these red tarps and another working in the shade behind a tarp.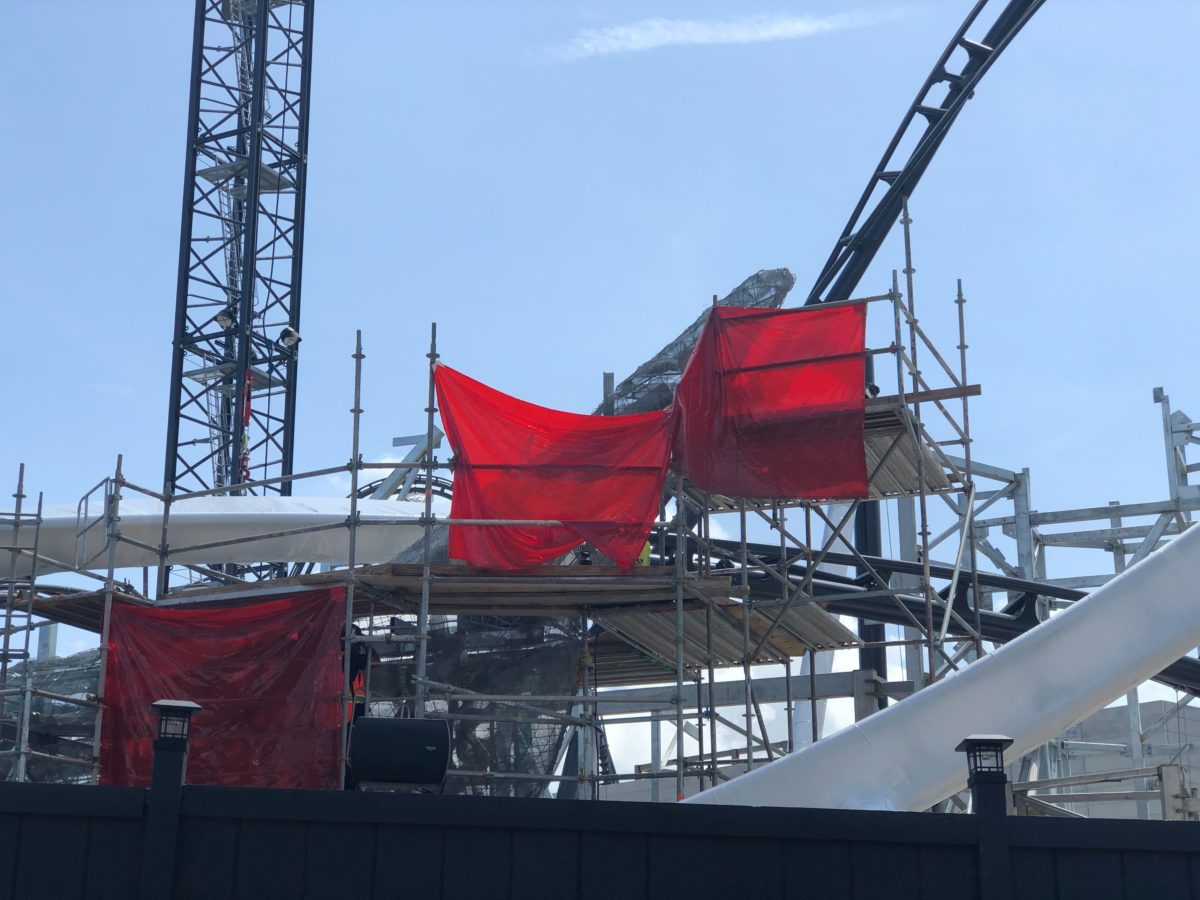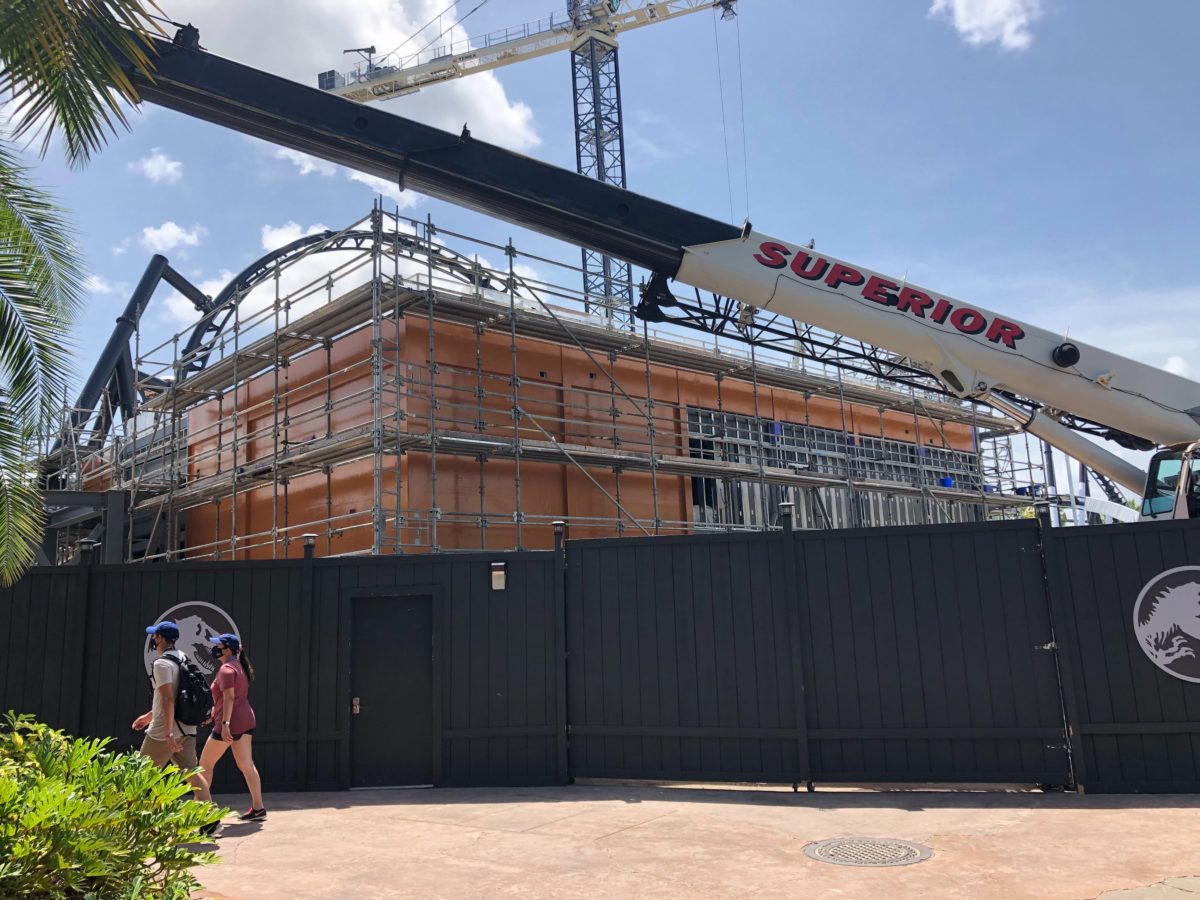 Here's a sunnier look at the show building walls we saw yesterday.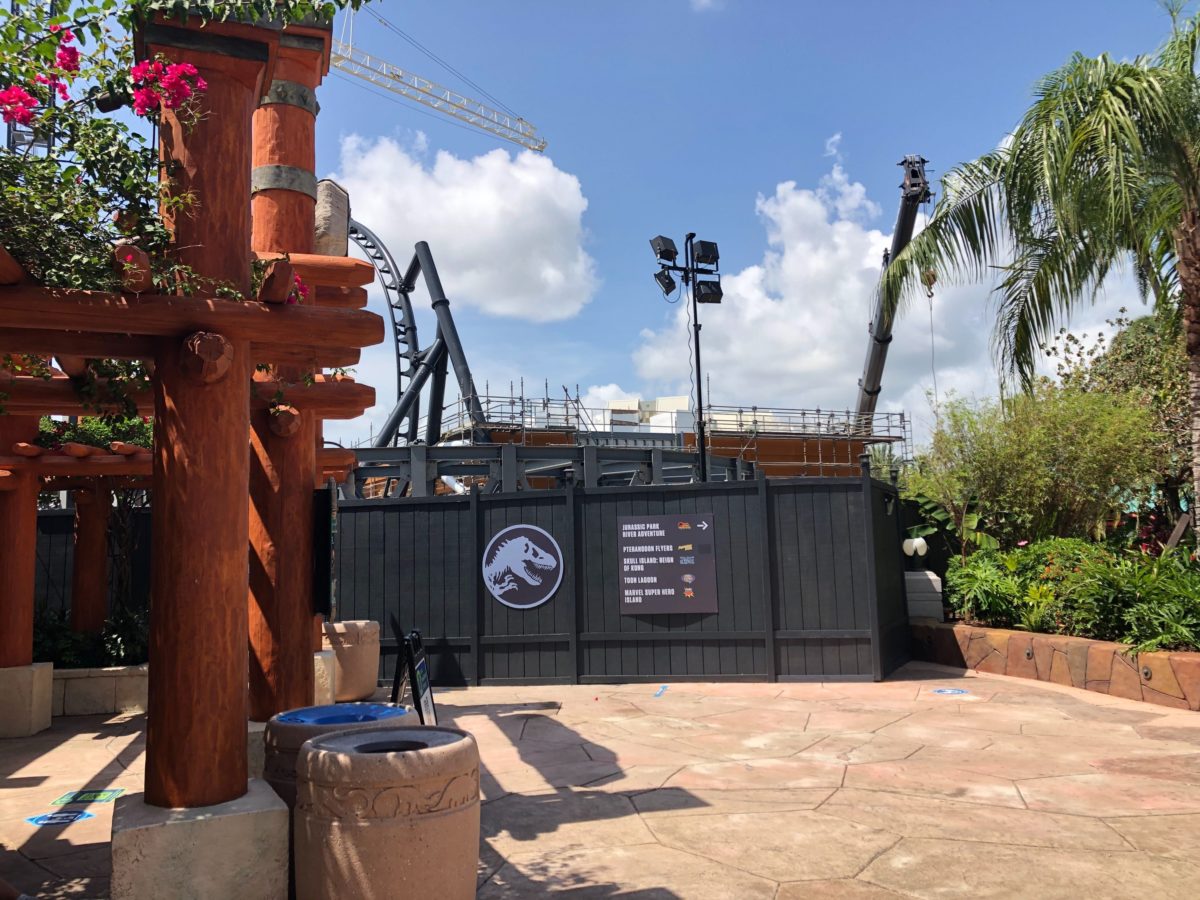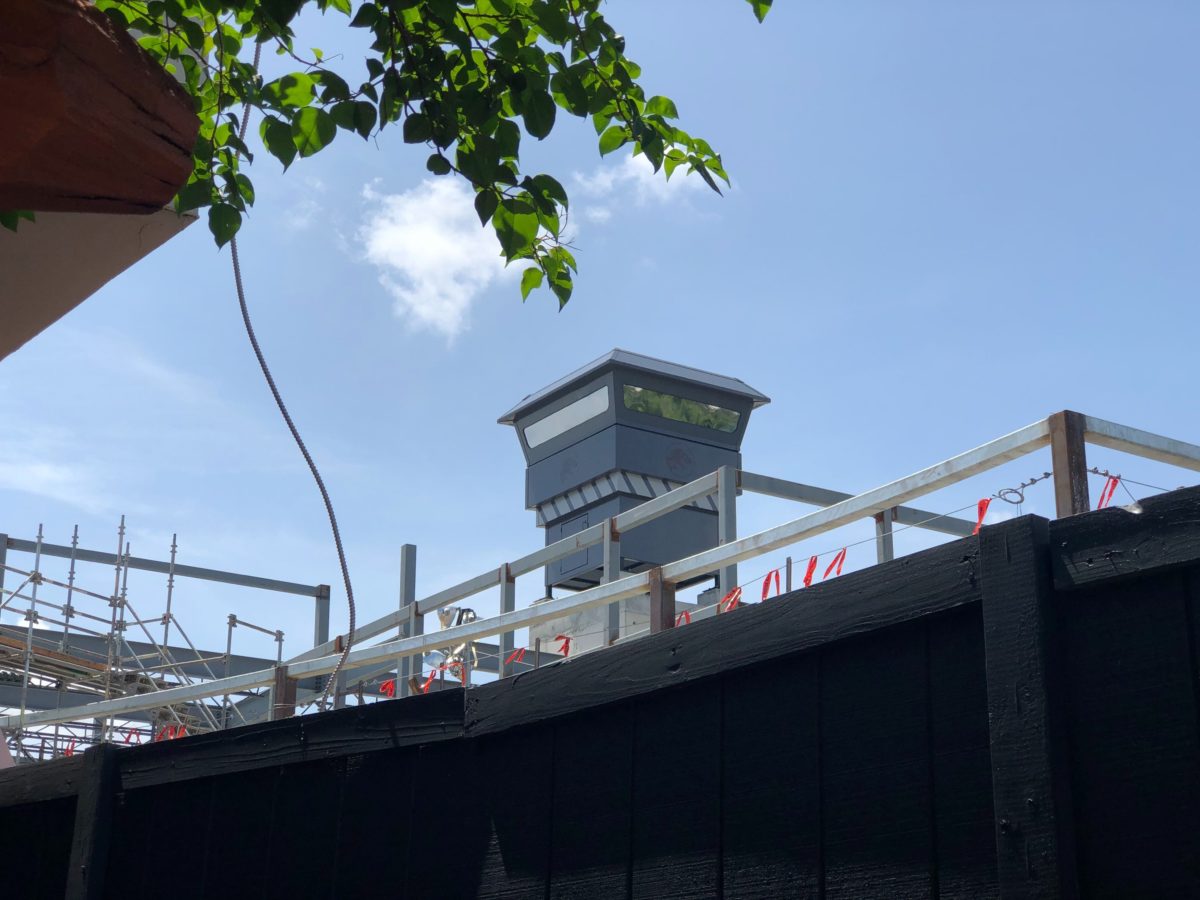 The watchtower is another recently installed set piece that looks out over the rest of the attraction.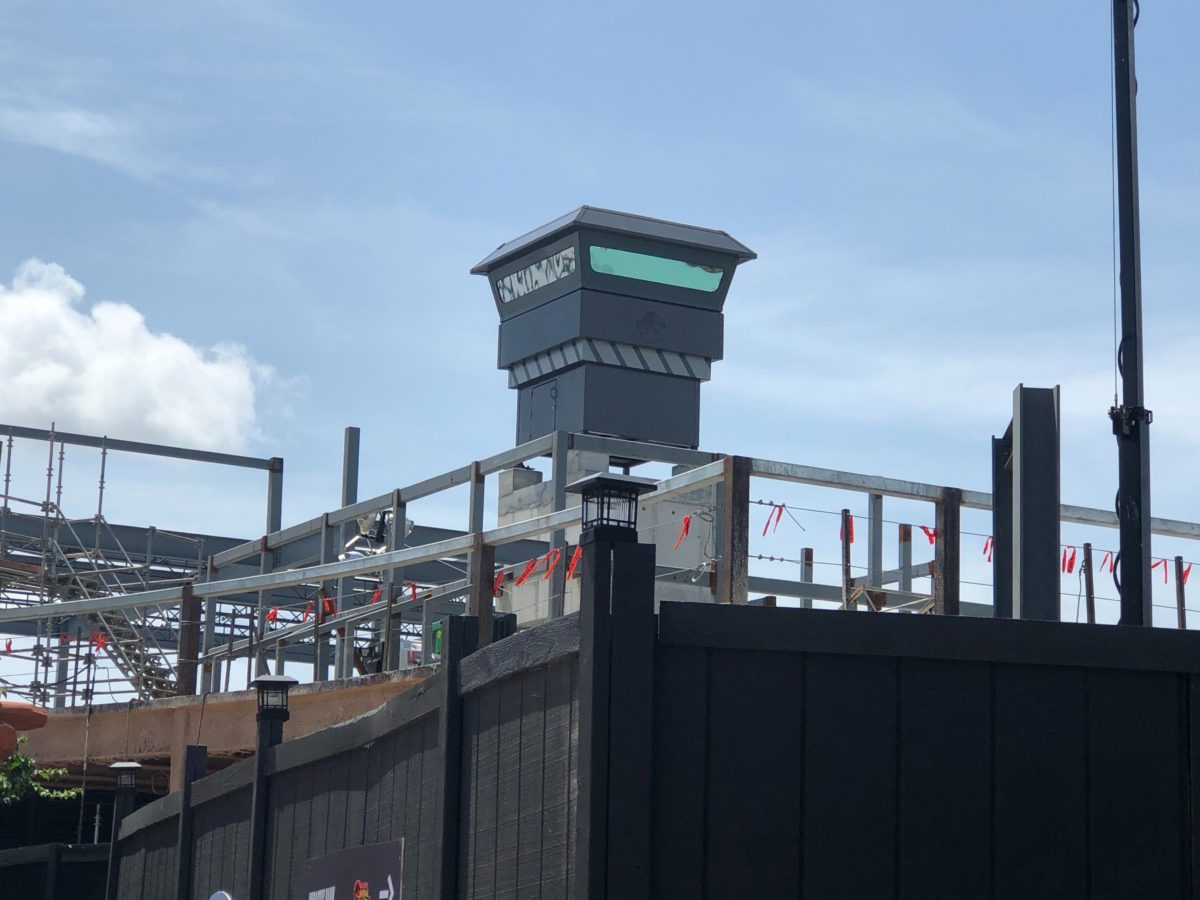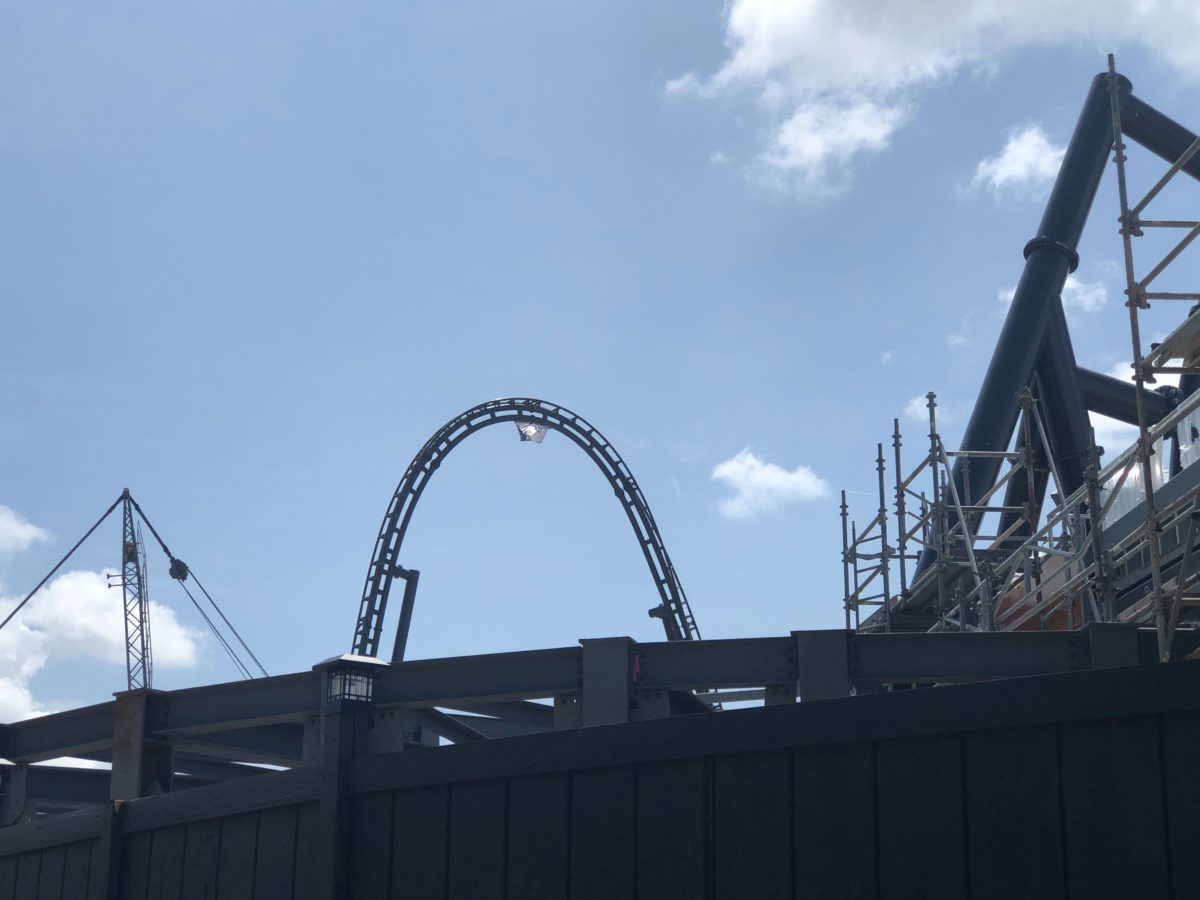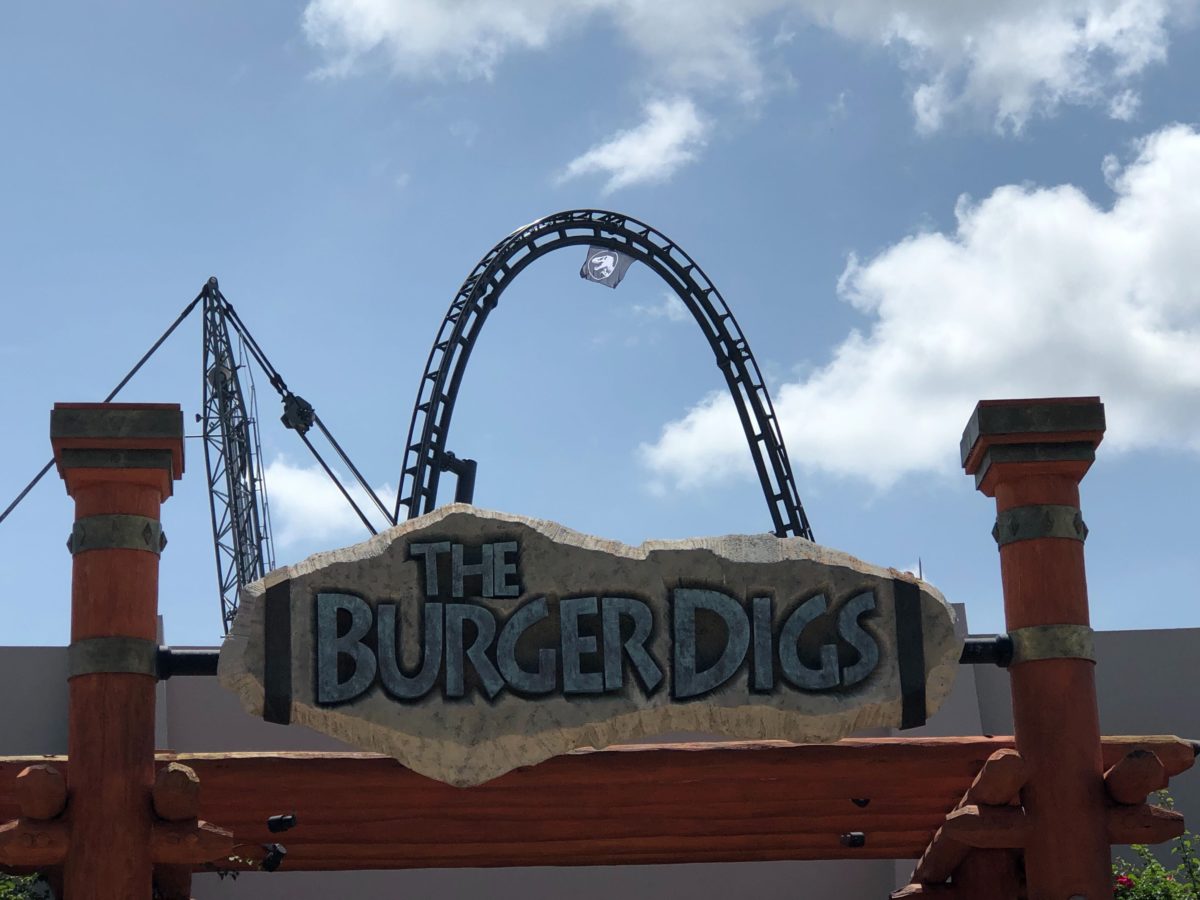 Of course, the best view of the tallest point of the coaster and the Jurassic Park flag was from The Burger Digs.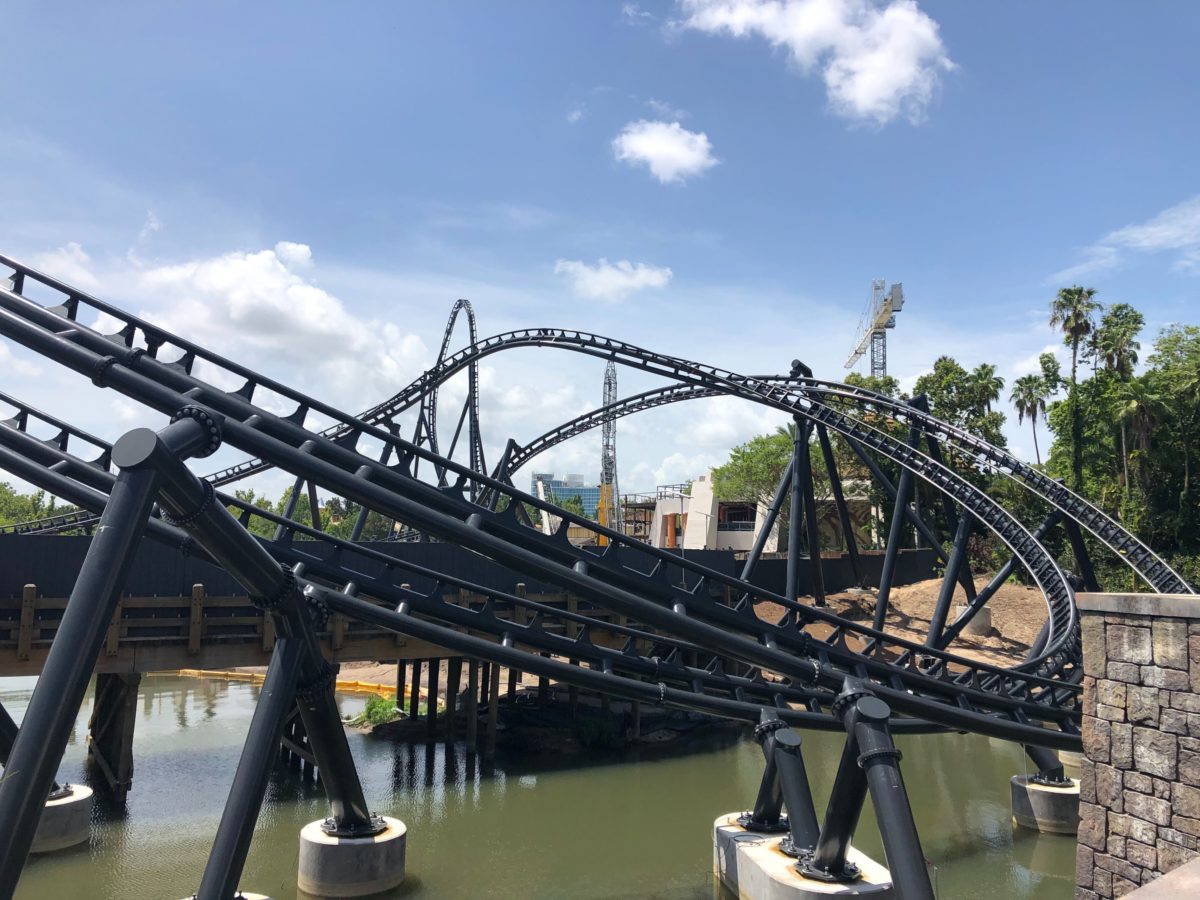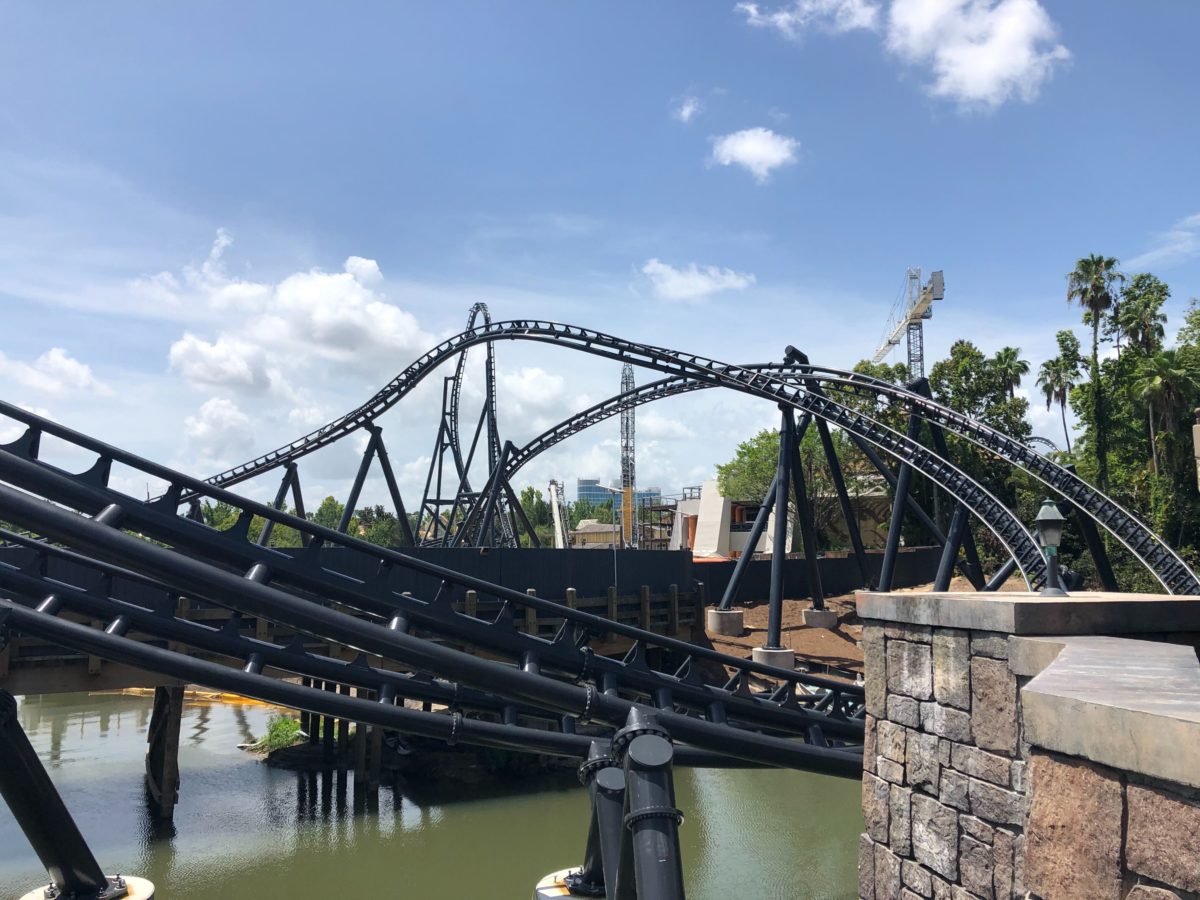 This coaster is sure to be a whirlwind addition to the Jurassic Park area of Islands of Adventure. Universal hasn't announced any official details about it yet, including the name, but by the looks of it, it's going to be a fun ride.