While many have been eager to ride their favorite attraction or dig into their Disney Parks snack of choice, a number of devoted fans have been rope-dropping Splash Mountain every morning at the Magic Kingdom during its reopening—not for the ride, but for the merch! We've chronicled the phenomenon of Splash Mountain merchandise selling out throughout the reopening previews, and today was no exception. In the morning, it appeared that all Splash Mountain plush merchandise was sold out at Splashdown Photos, the main location for attraction merch now that Briar Patch is closed.
Later in the day, we stopped by and joined a full virtual queue for the store, and were lucky enough to get a return time hours later. We were pleasantly surprised to see once we walked in that the Br'er Rabbit and Br'er Bear plush had been restocked!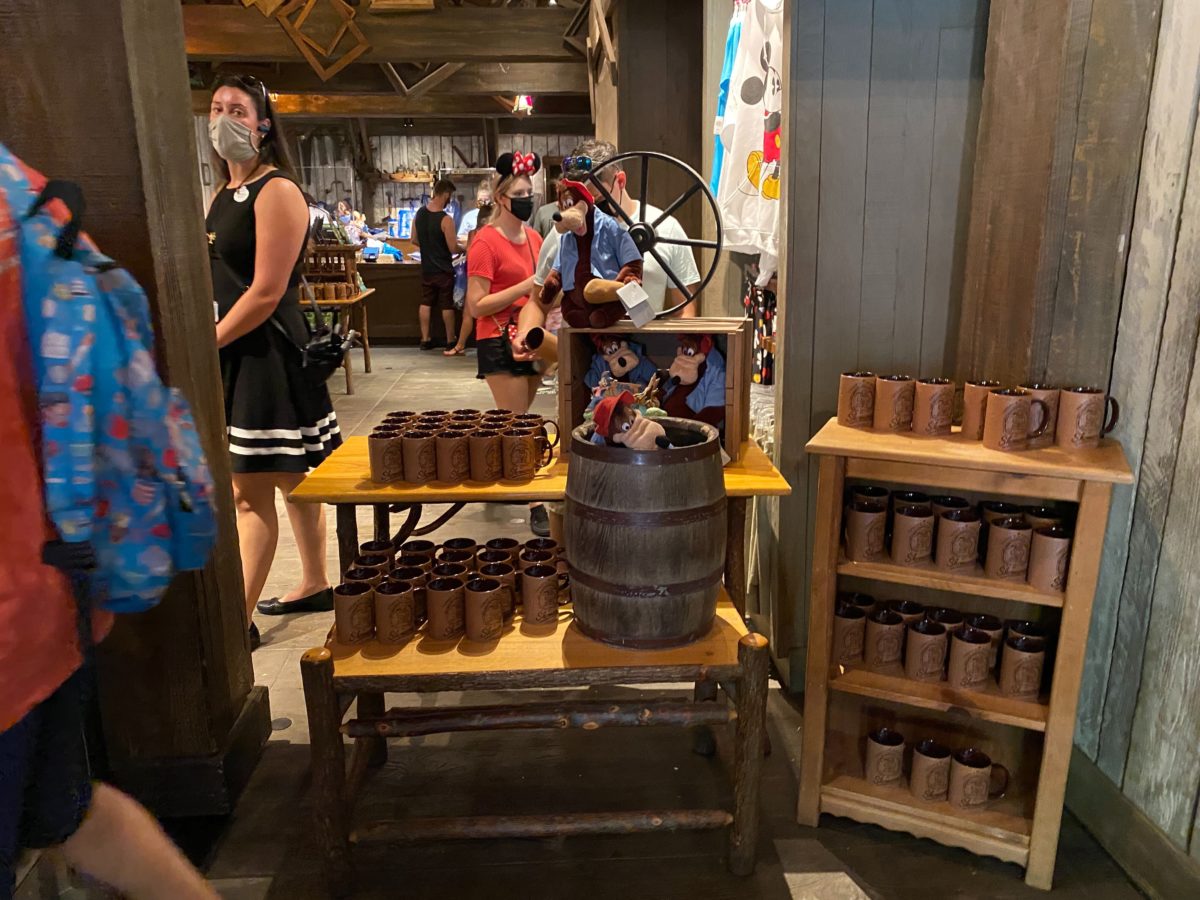 It's a Br'er Bear in a barrel! You can also see that the Splash Mountain mugs are back in stock now, as well.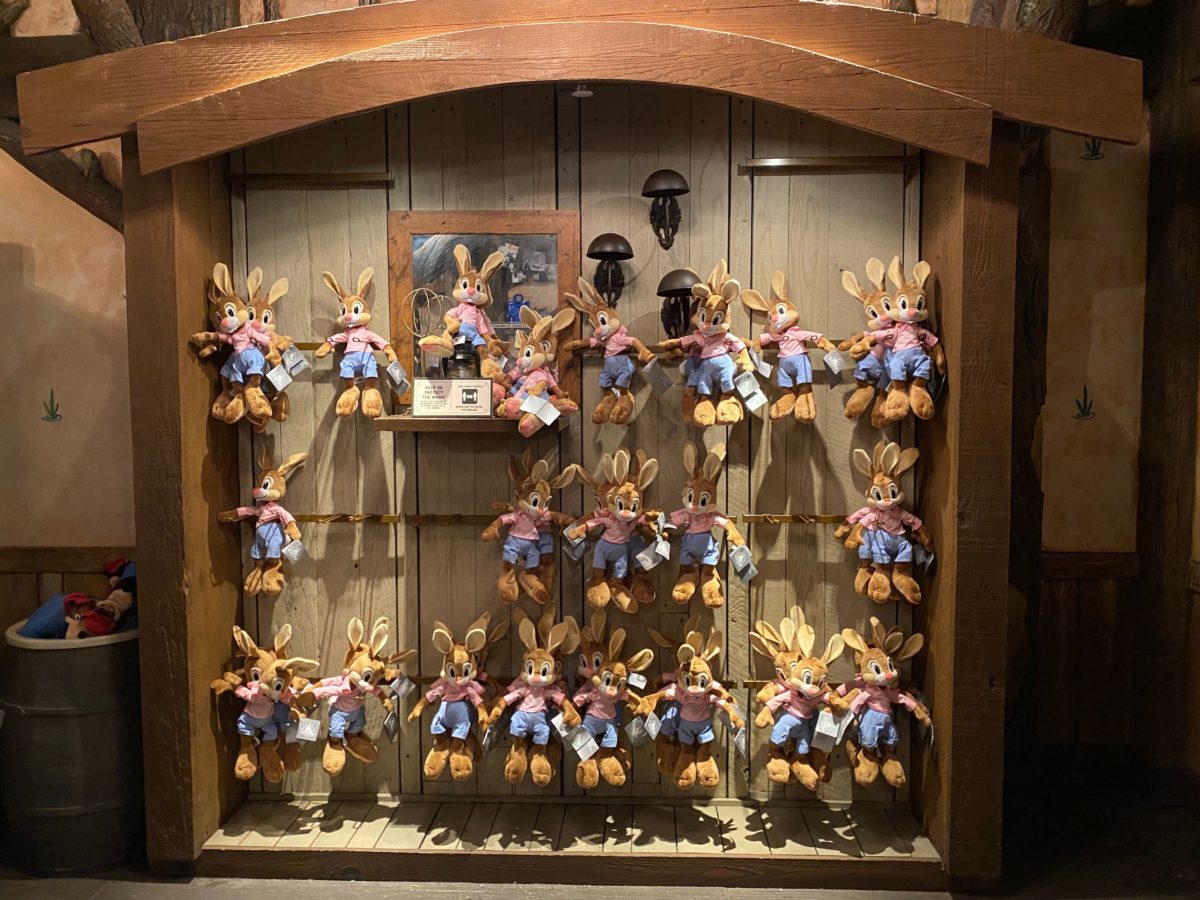 Above, you'll see an entire wall of recently sold-out Br'er Rabbit plush. At the rate Splash Mountain merchandise is currently selling out across the property, we recommend coming and picking up your plush sooner rather than later.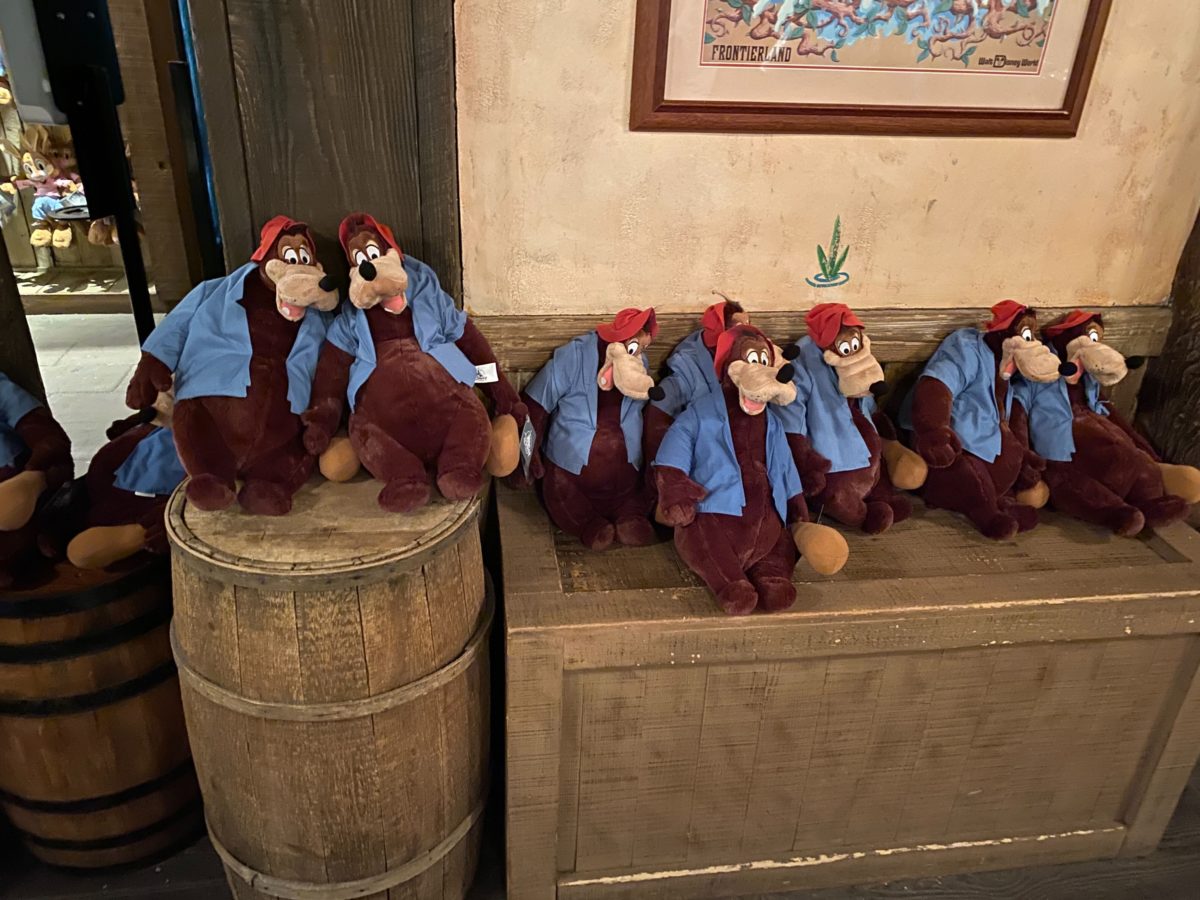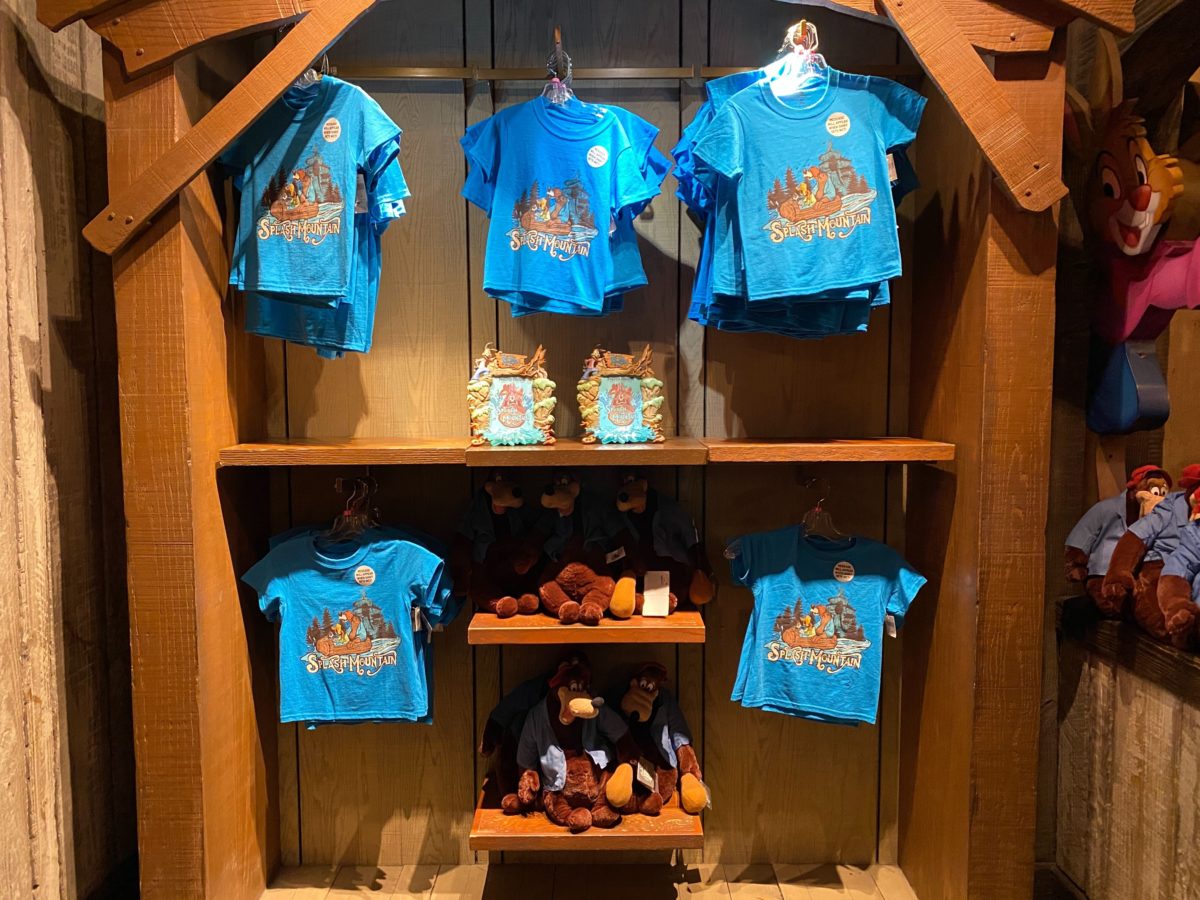 There are several different locations Br'er Bear can be found throughout the store, so if one spot is currently empty, keep looking around the walls or on shelving units.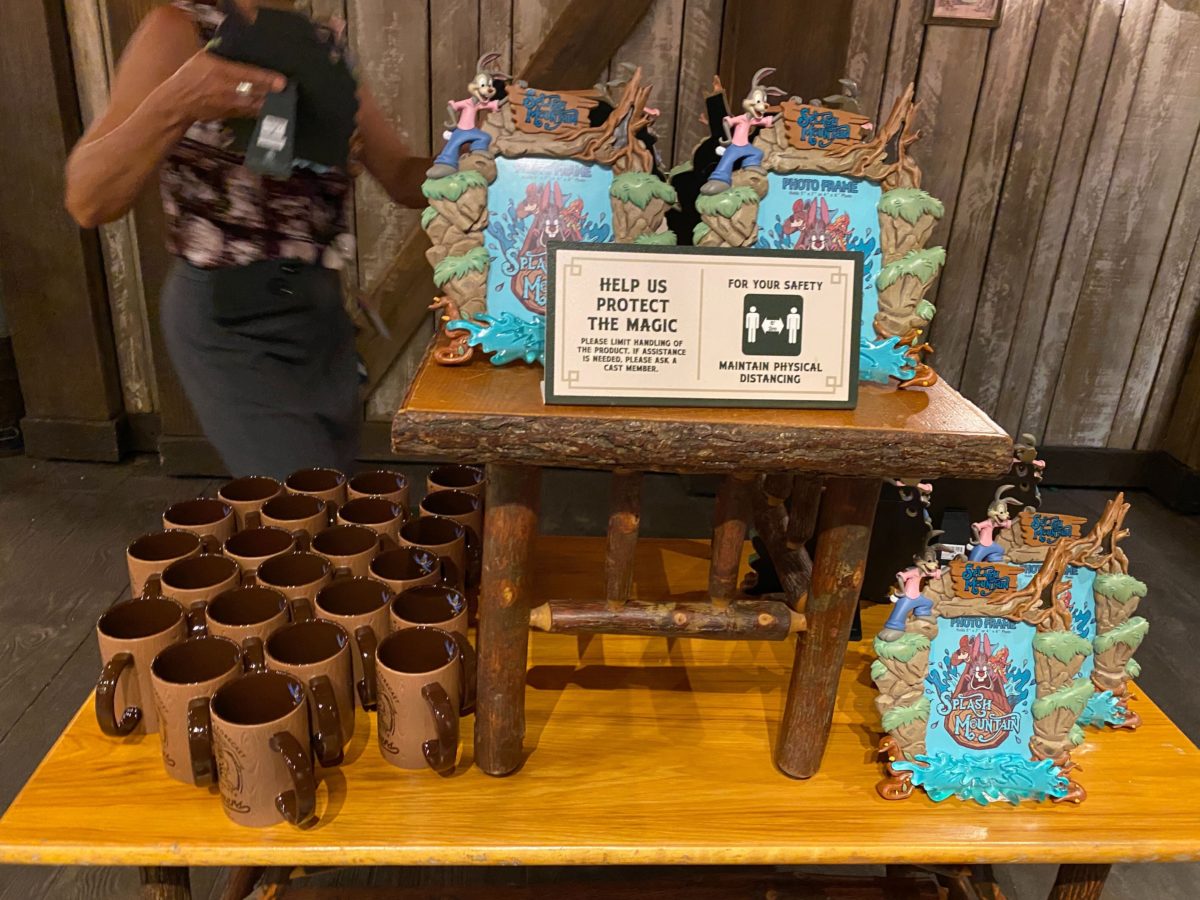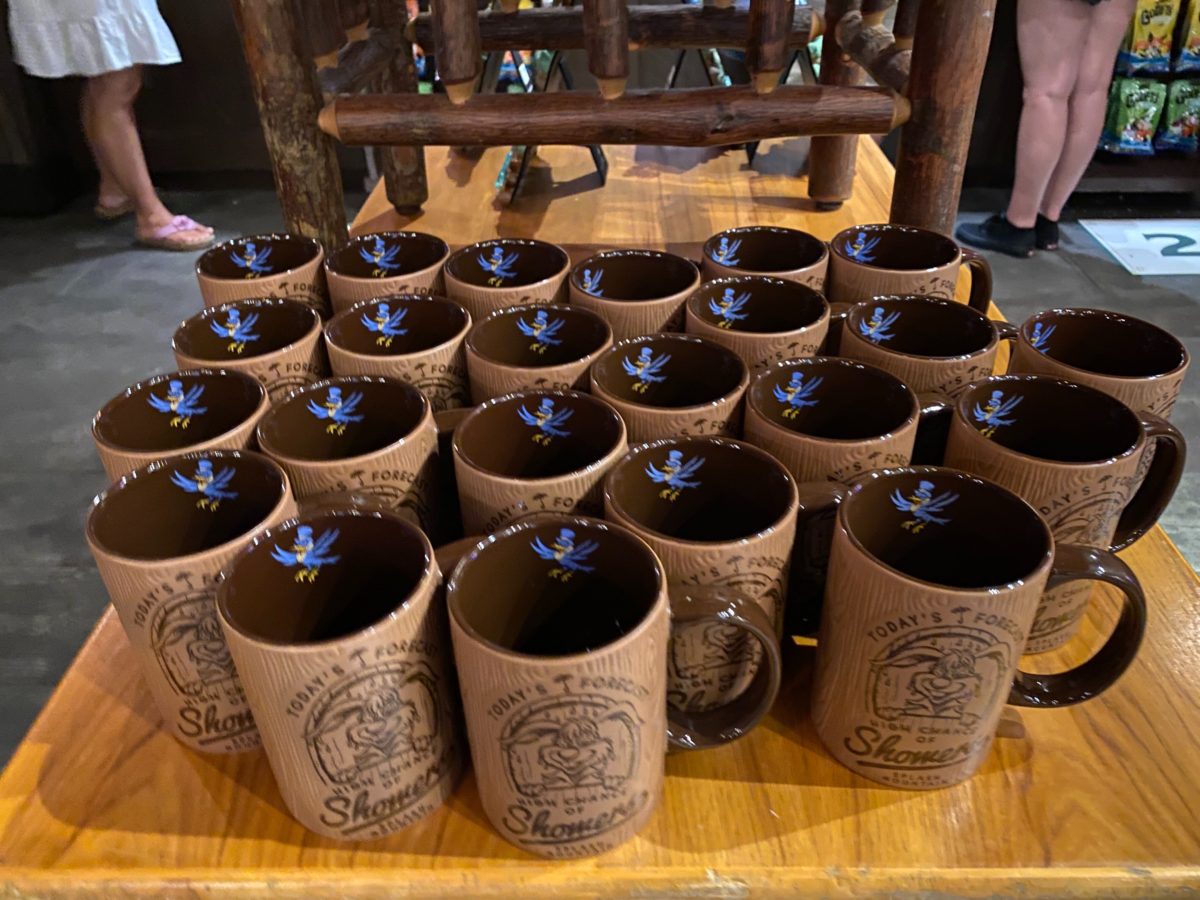 There's also a slew of Splash Mountain themed children's t-shirts, mugs, and photo frames available—but only while supplies last.
The Br'er Rabbit and Br'er Bear plush are highly-coveted items by Disney fans right now, so make sure you grab yours while you still can. Will you be adding a new plush to your collection? Let us know in the comments below.