Take-along guides are found in every Walt Disney World hotel room. A magazine-like booklet, the guide provides information about different entertainment offerings, dining options, transportation services, and more available around the Walt Disney World resort. When we checked into Disney's Beach Club Resort this morning and flipped through the guide in our room, we noticed some new photos.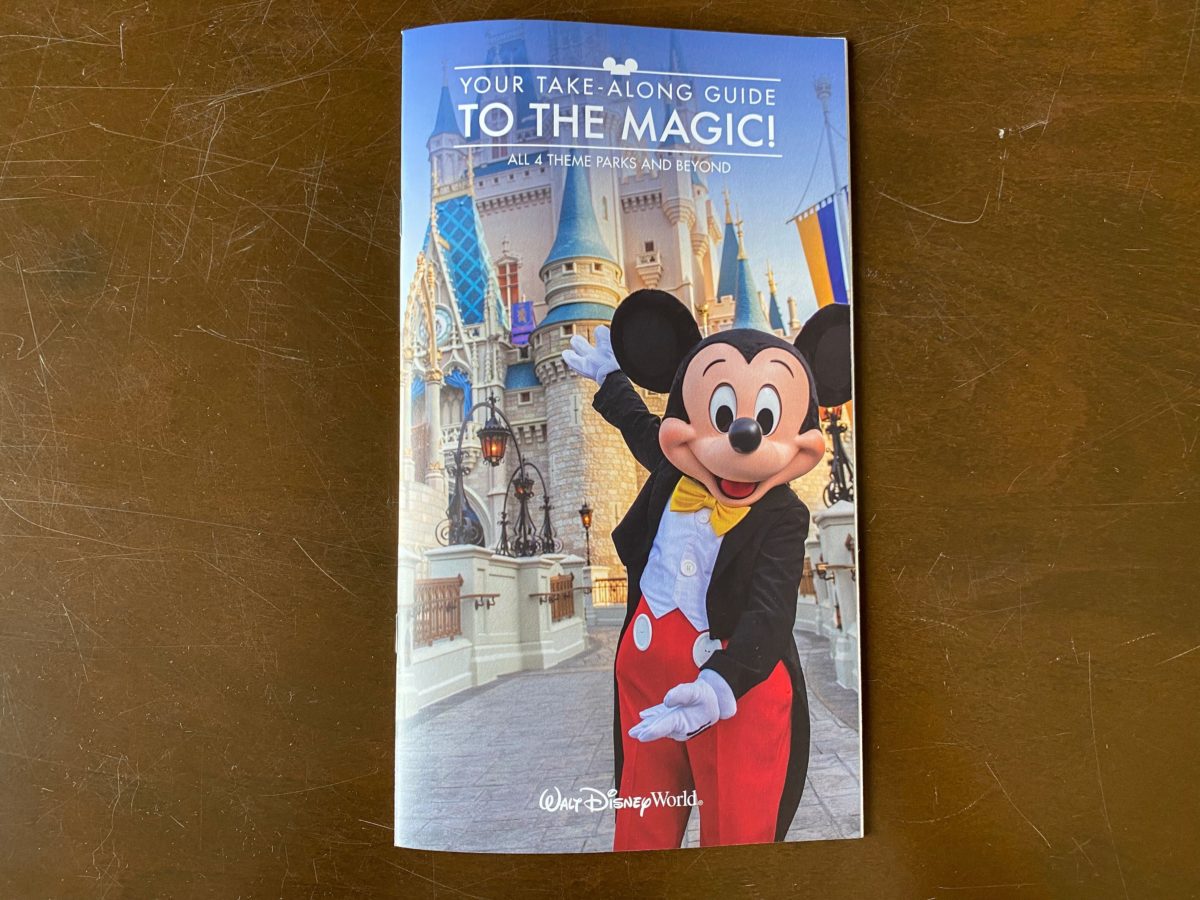 While we've seen updates to some of the theme park maps, this is the first piece of printed media we've found showing guests wearing face masks. The page pictured below even includes guests waiting behind a social distancing marker.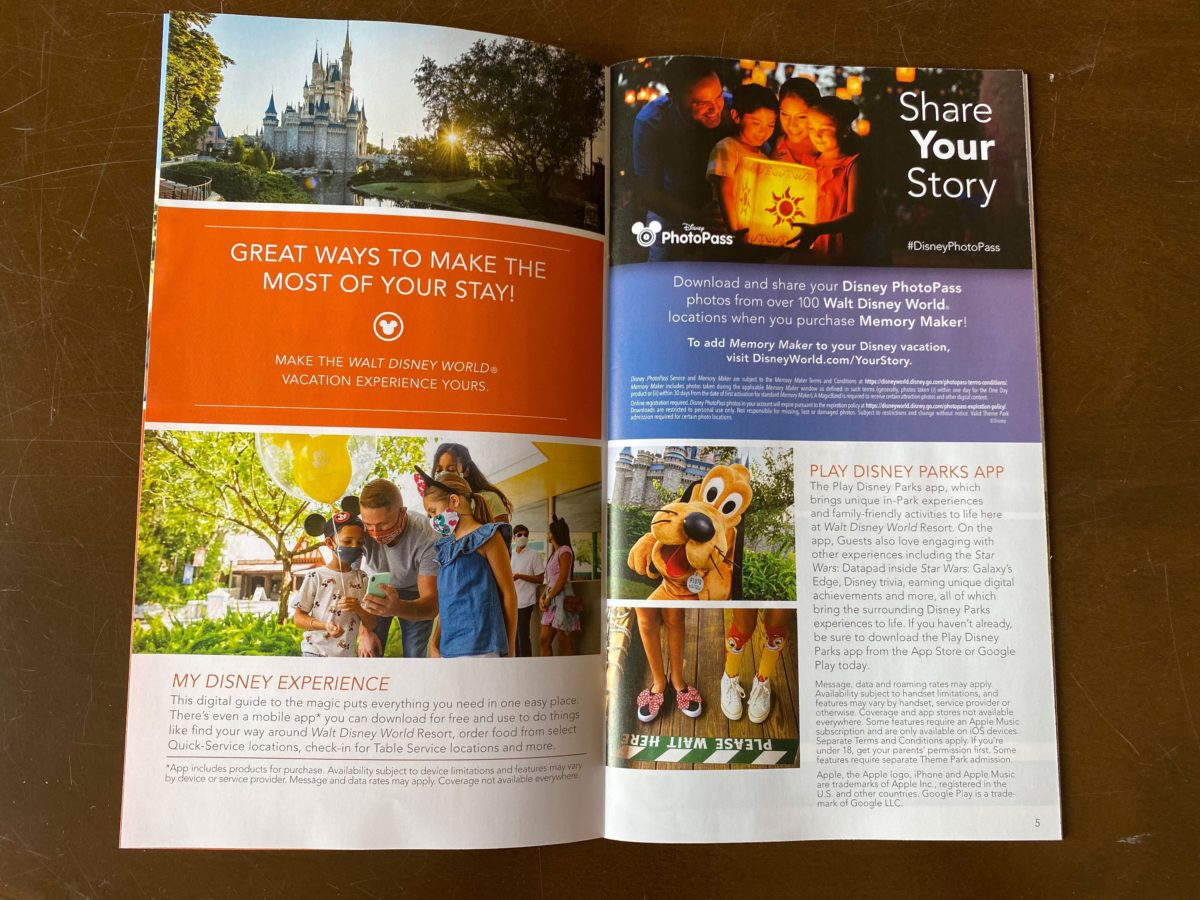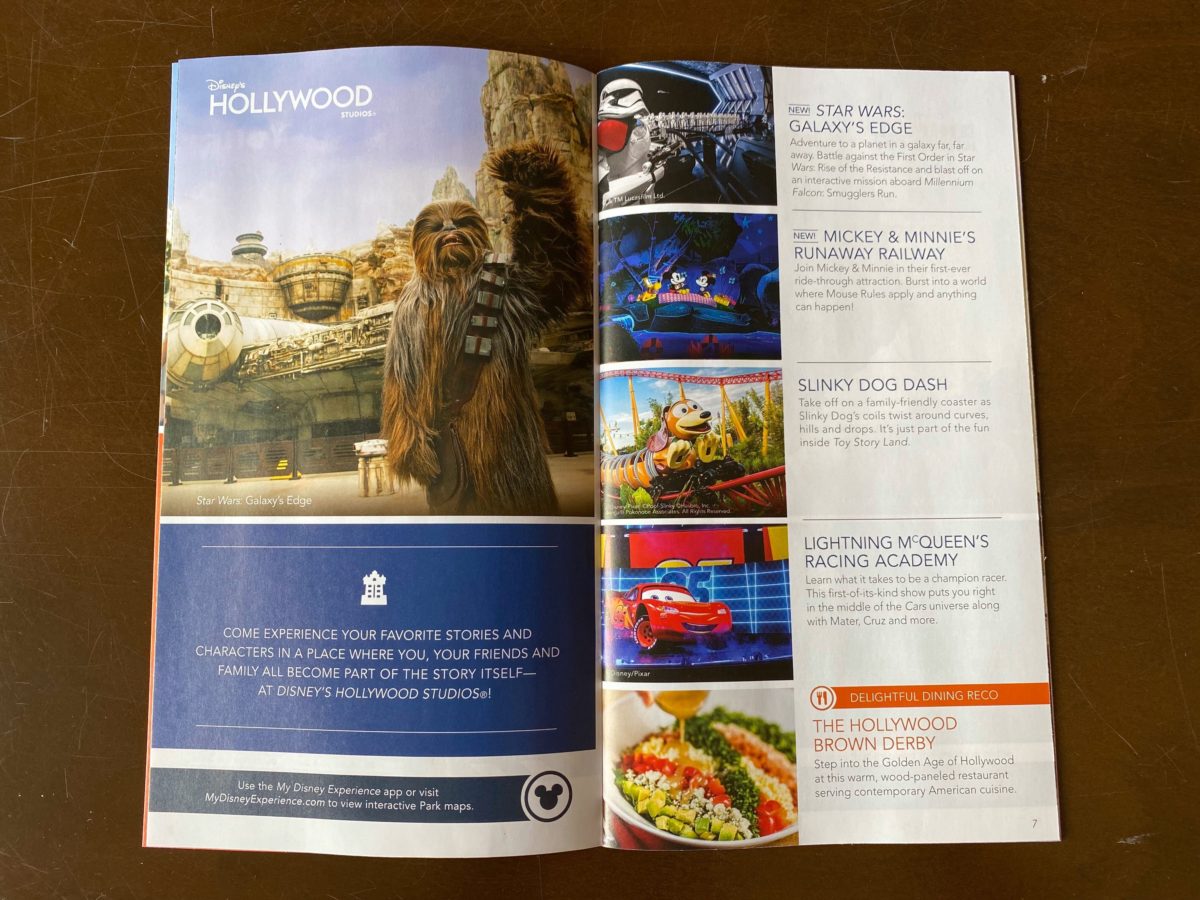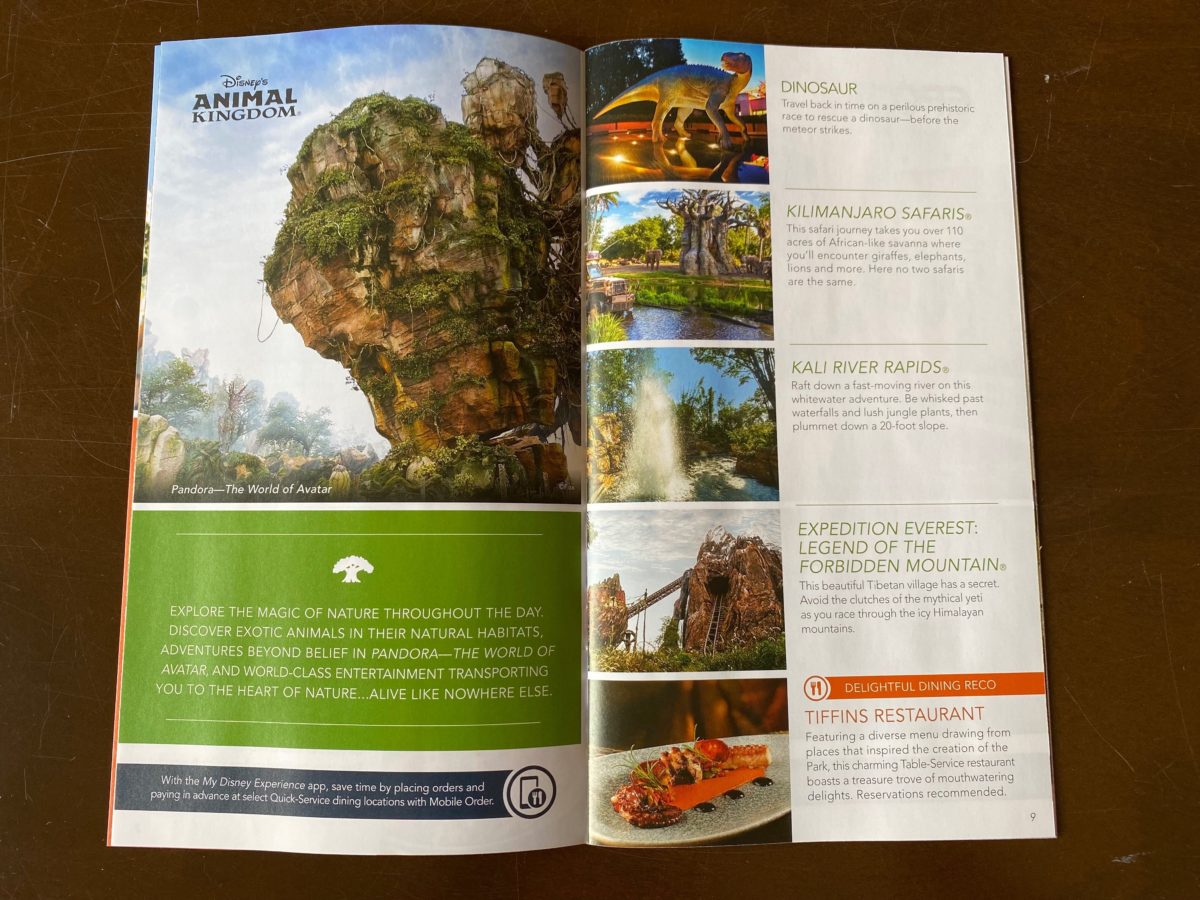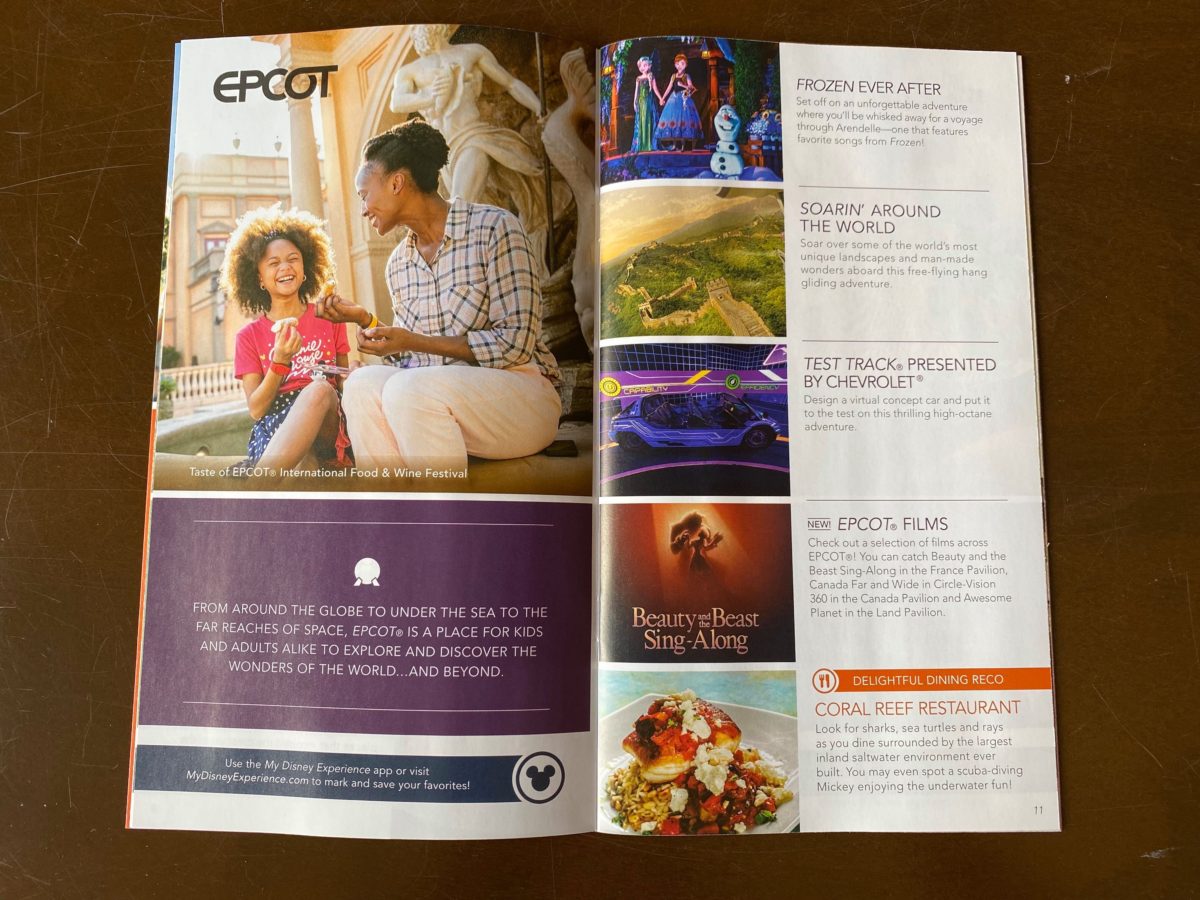 Not every photo of guests has them wearing masks, but we're sure Disney is hard at work planning more photoshoots.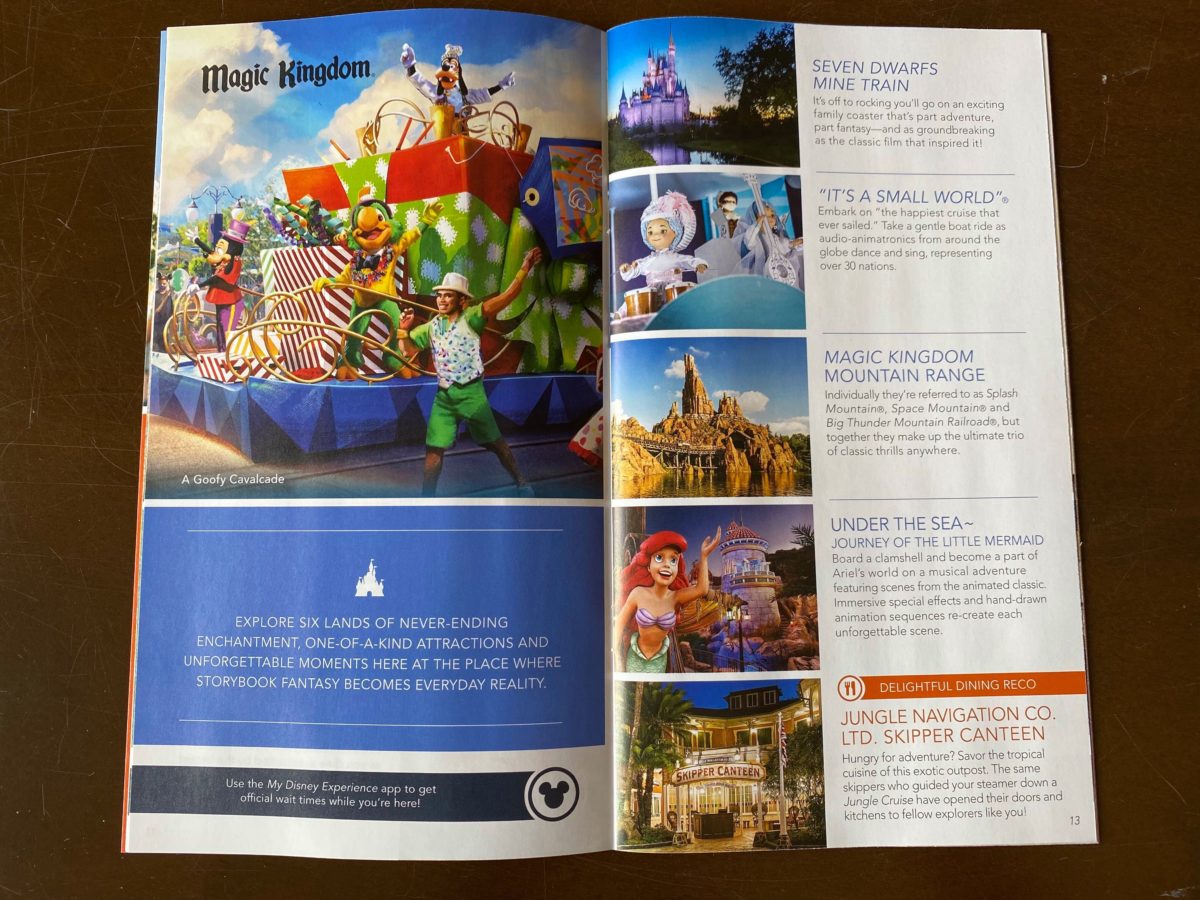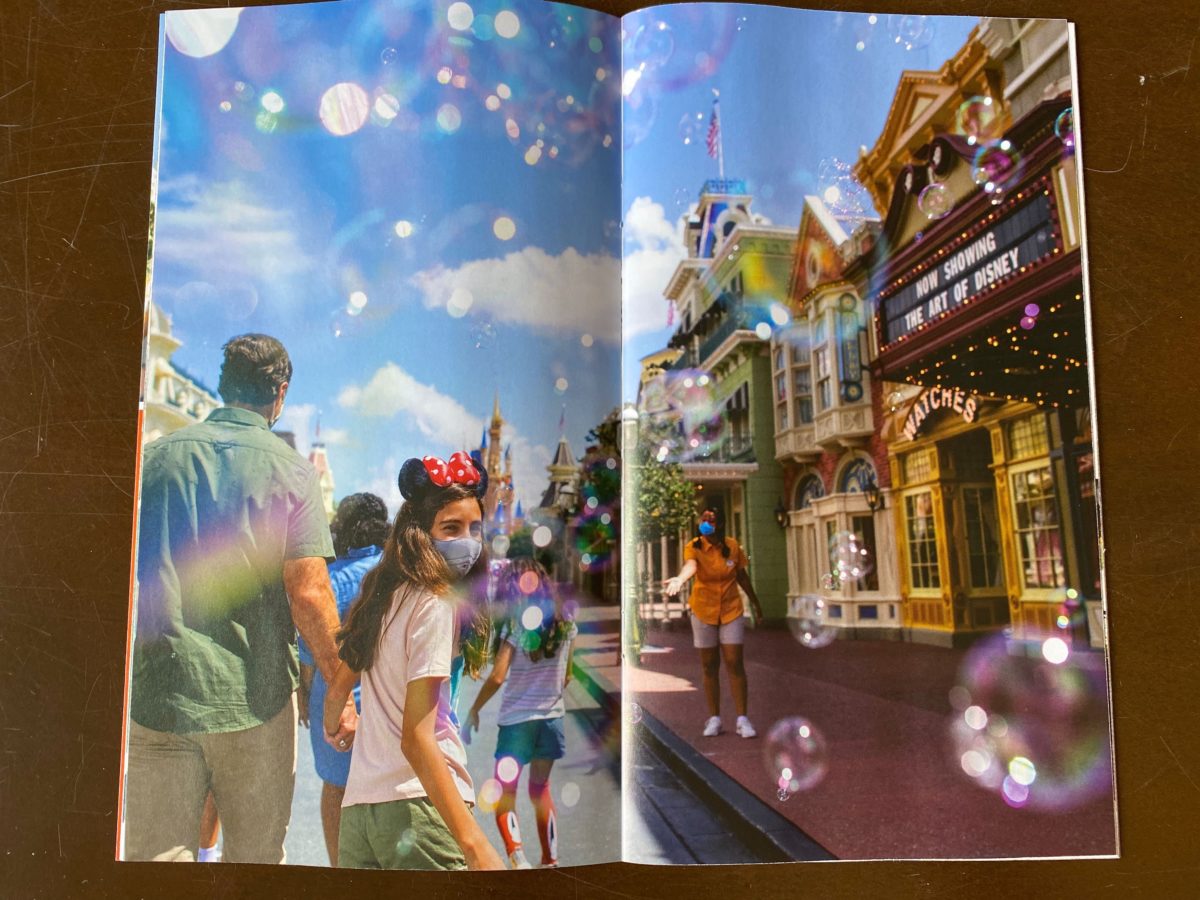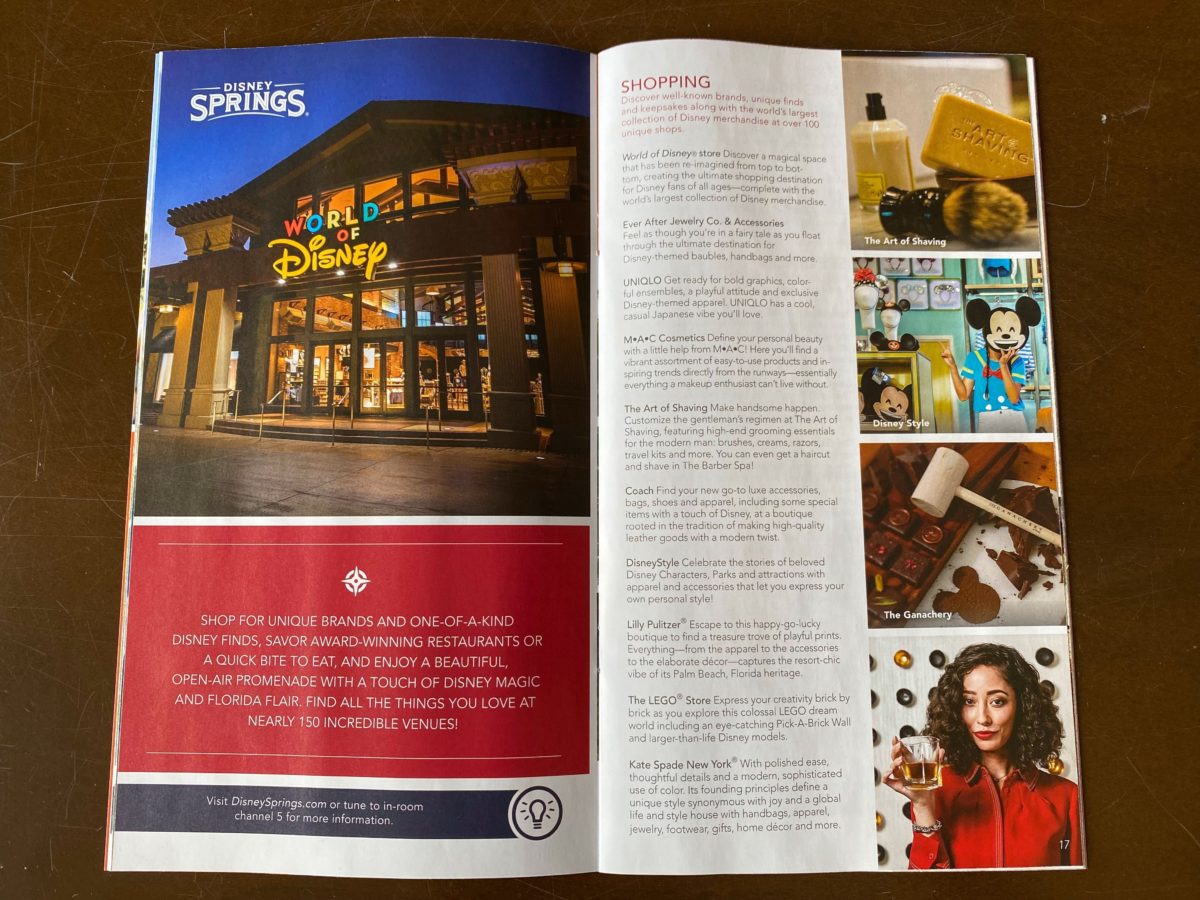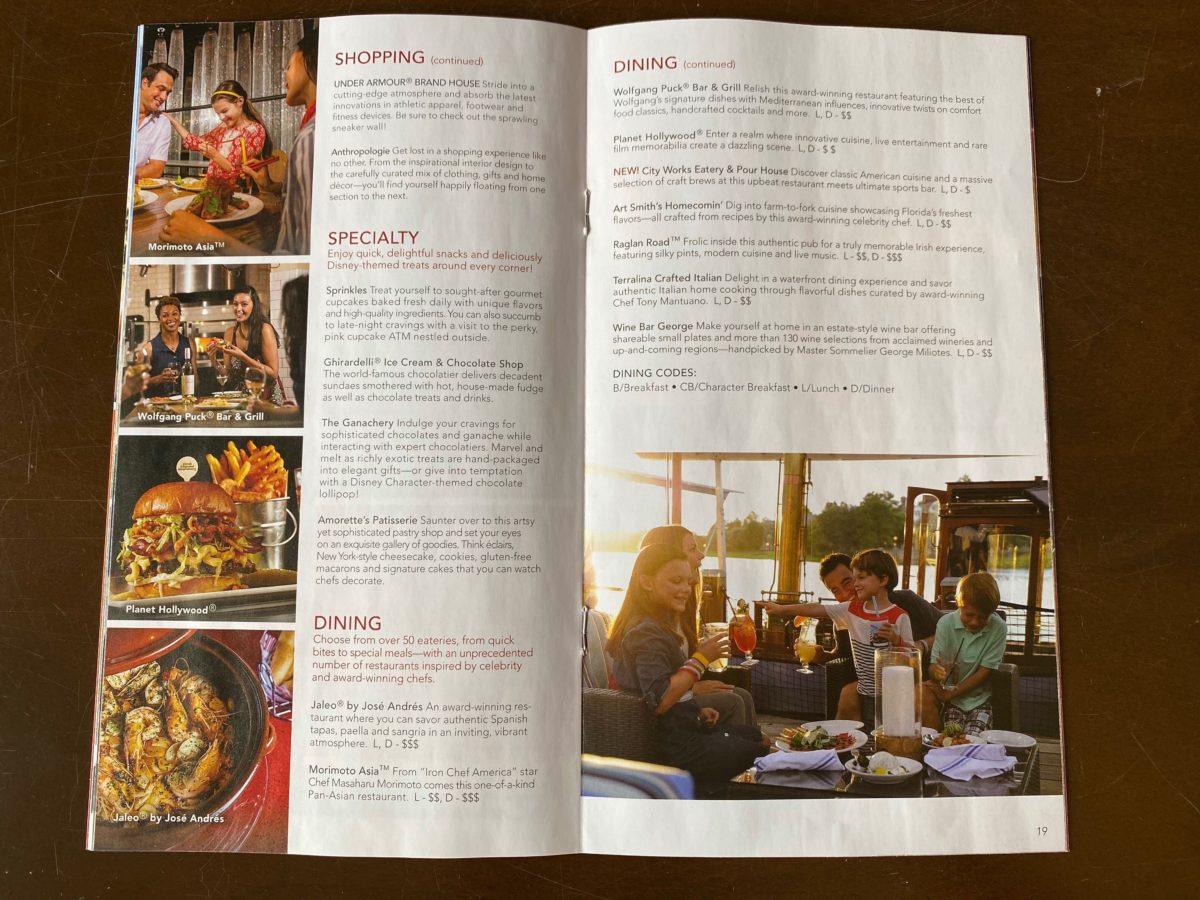 Most photos that haven't been replaced are of guests eating and drinking, which are the only exceptions to wearing a face mask.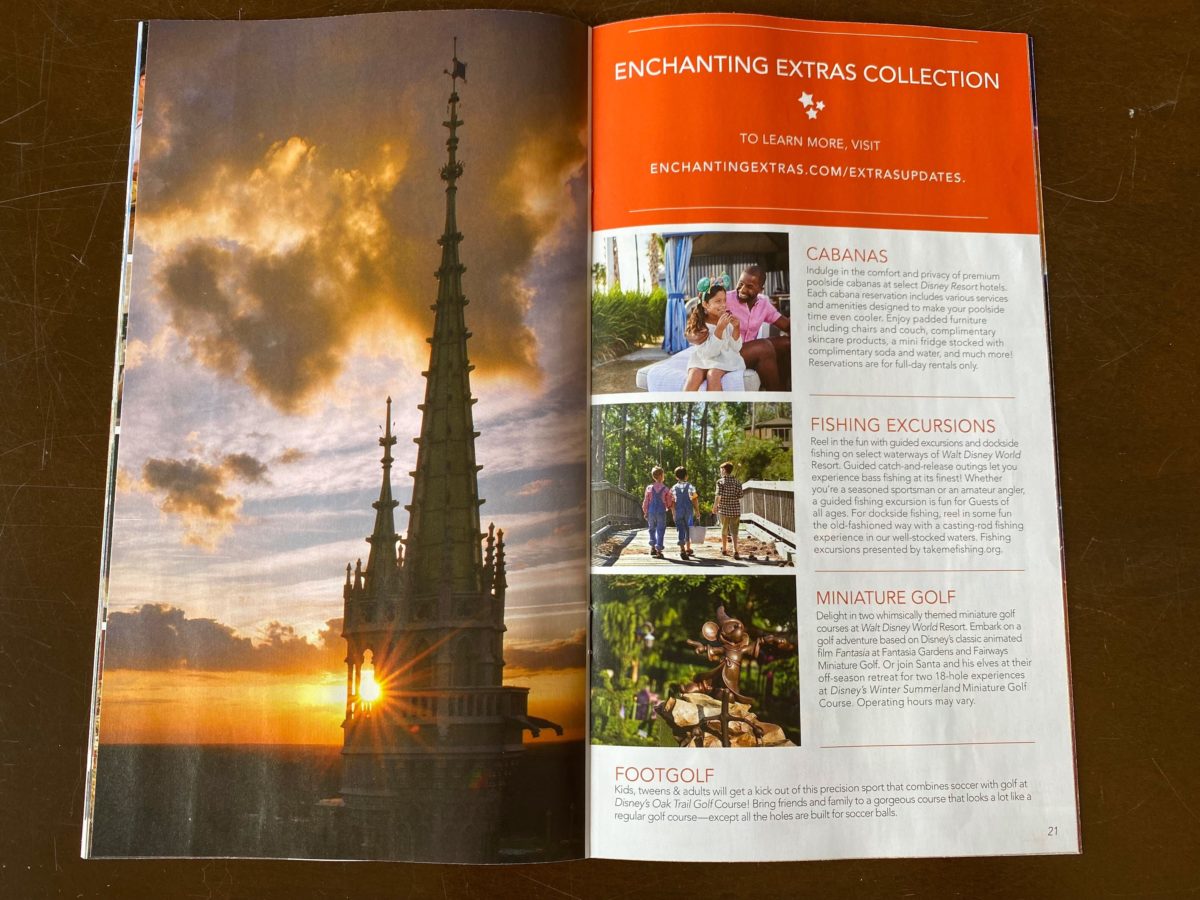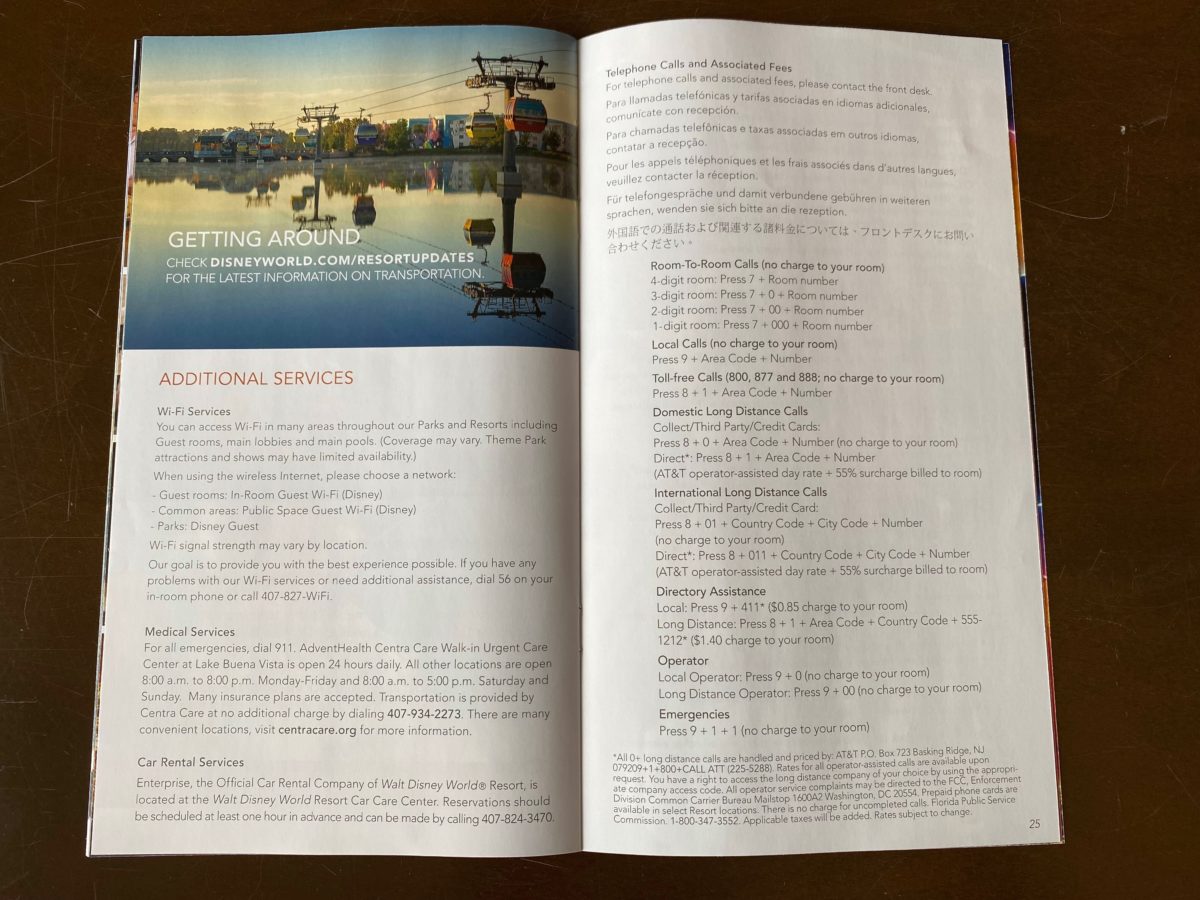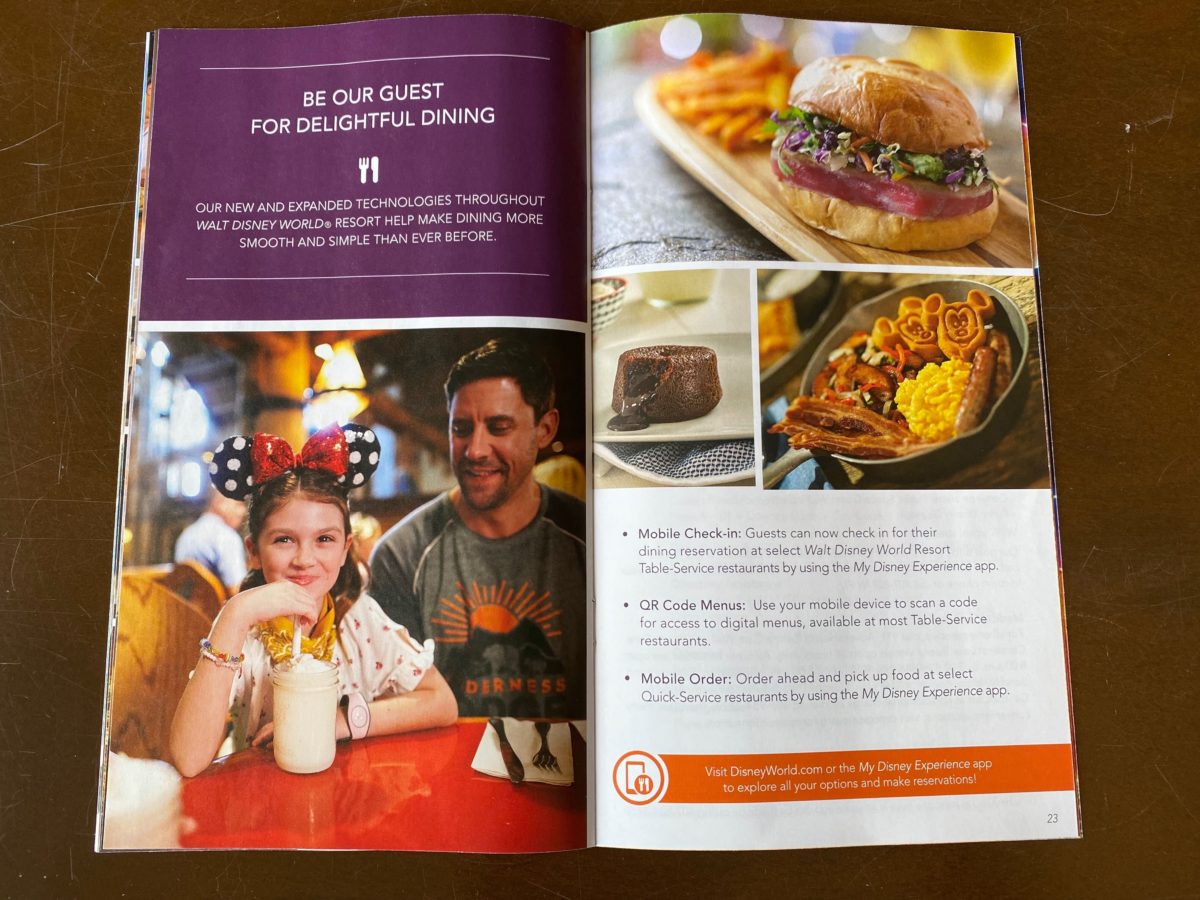 Notably, no photos of Cinderella Castle have been updated yet. While the Castle's reimagining is mostly complete, some painting still continues.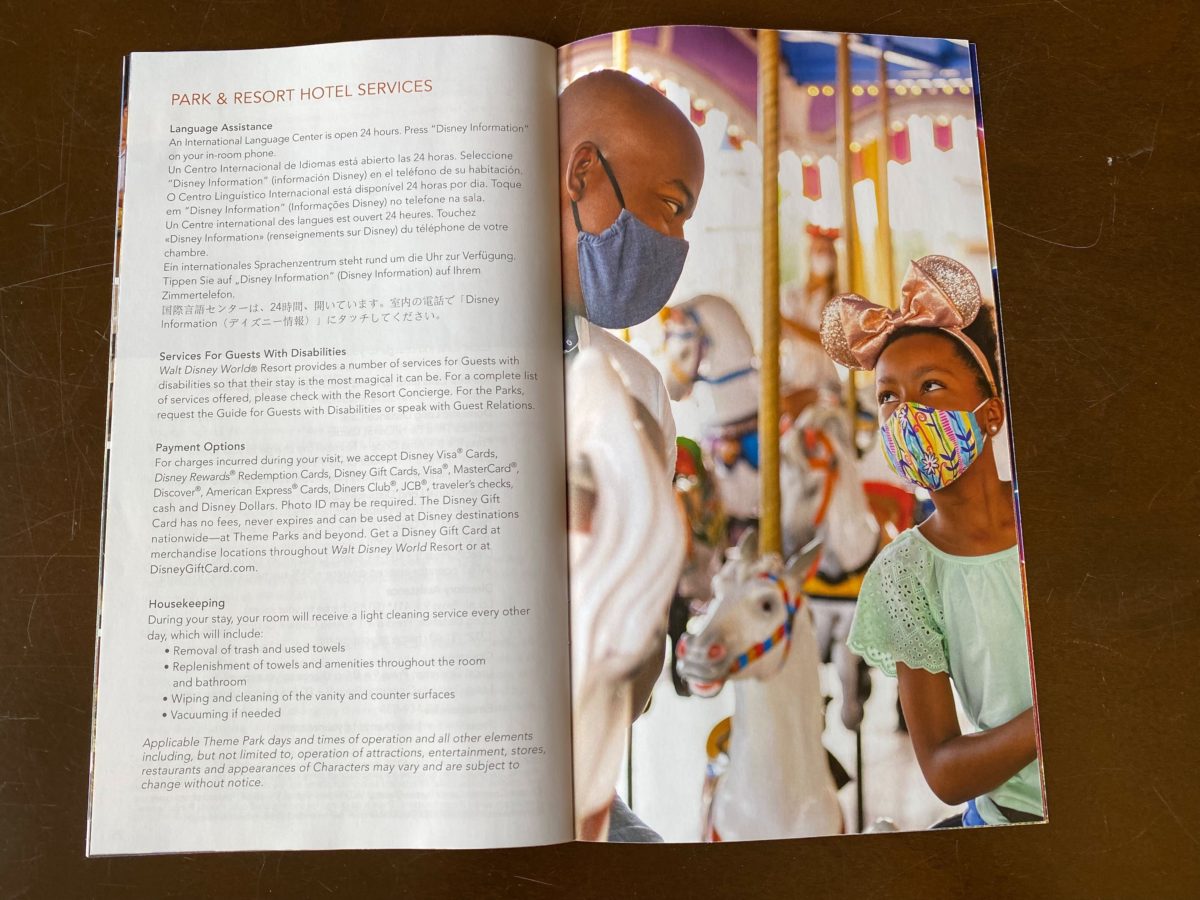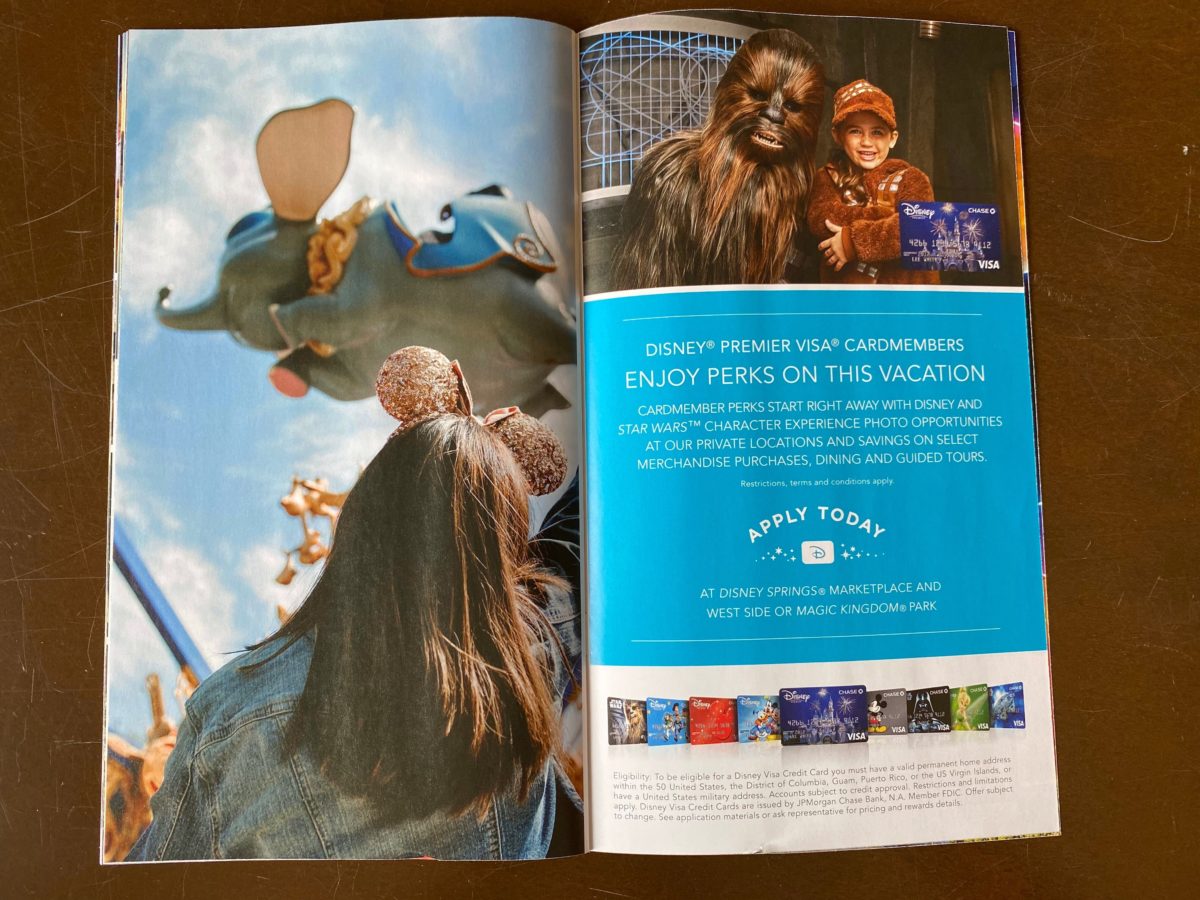 The Dumbo the Flying Elephant photo pictured above is from the same photoshoot as the photo now on the front of Magic Kingdom's map.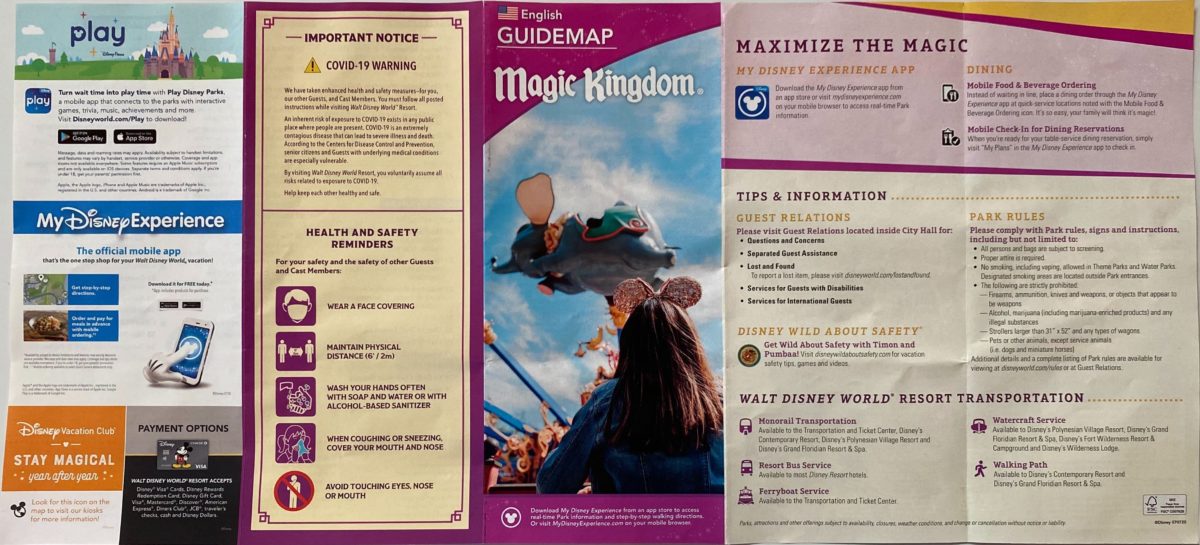 While most of the guide doesn't mention masks and social distancing, there is a new Incredibles spread with tips about remaining safe. Cast Members in charge of social distancing are known as the Incredi-Crew.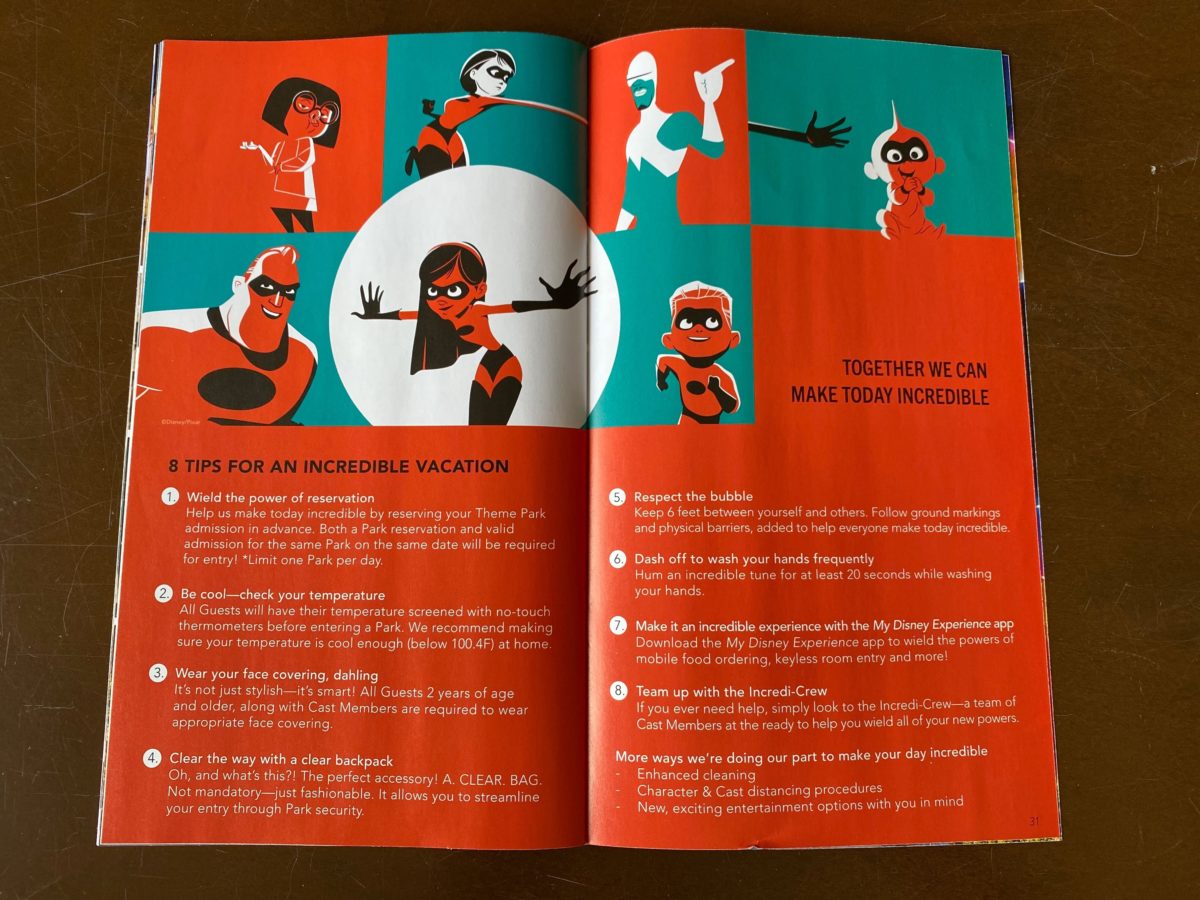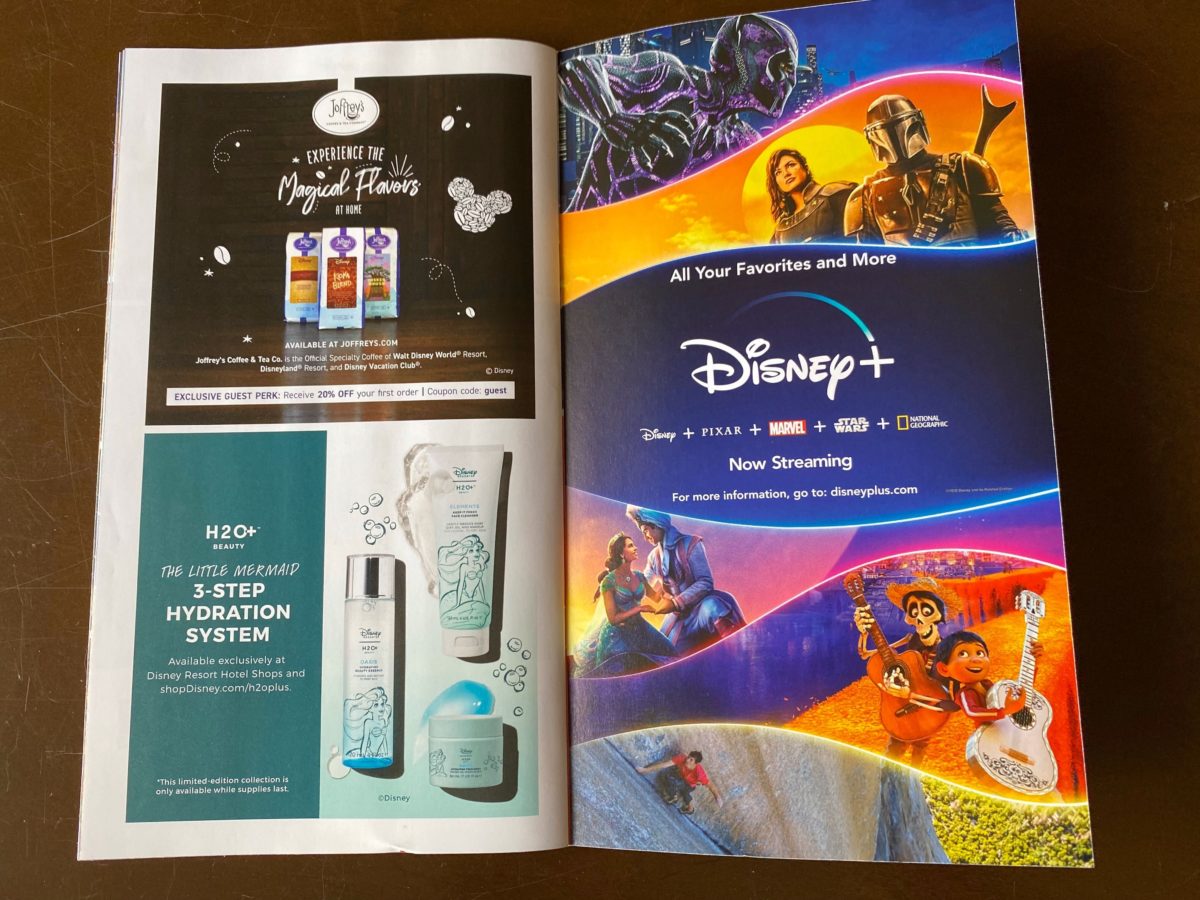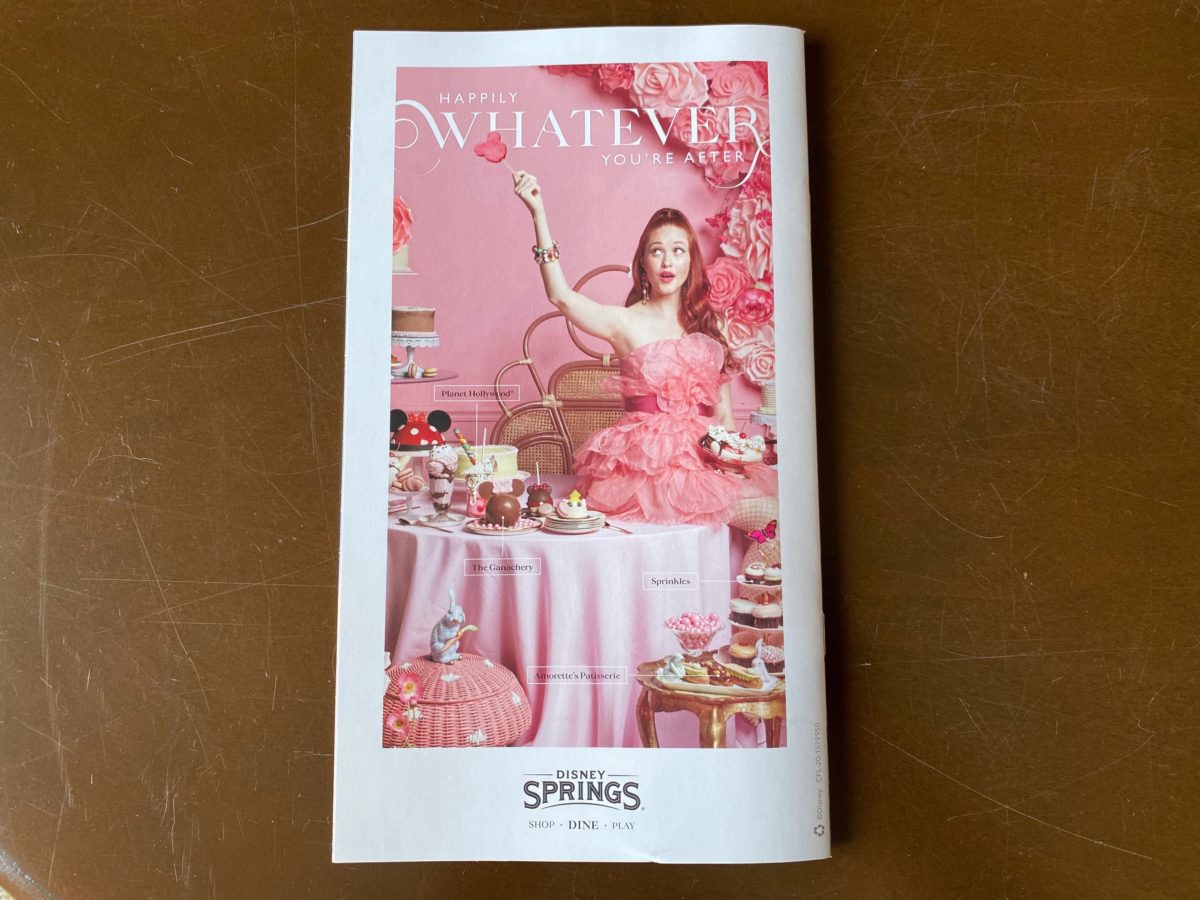 Hotel guests are encouraged to keep this guide for use while visiting Walt Disney World resort. What do you think of the new photos?