The Jose Carioca animatronic at the Gran Fiesta Tour attraction in EPCOT's Mexico pavilion has had quite the week. Days ago, he had fallen over during the ride. Then, his animatronic was fully removed from the attraction – only flowers by his feet remaining. Now, not even his flowers remain.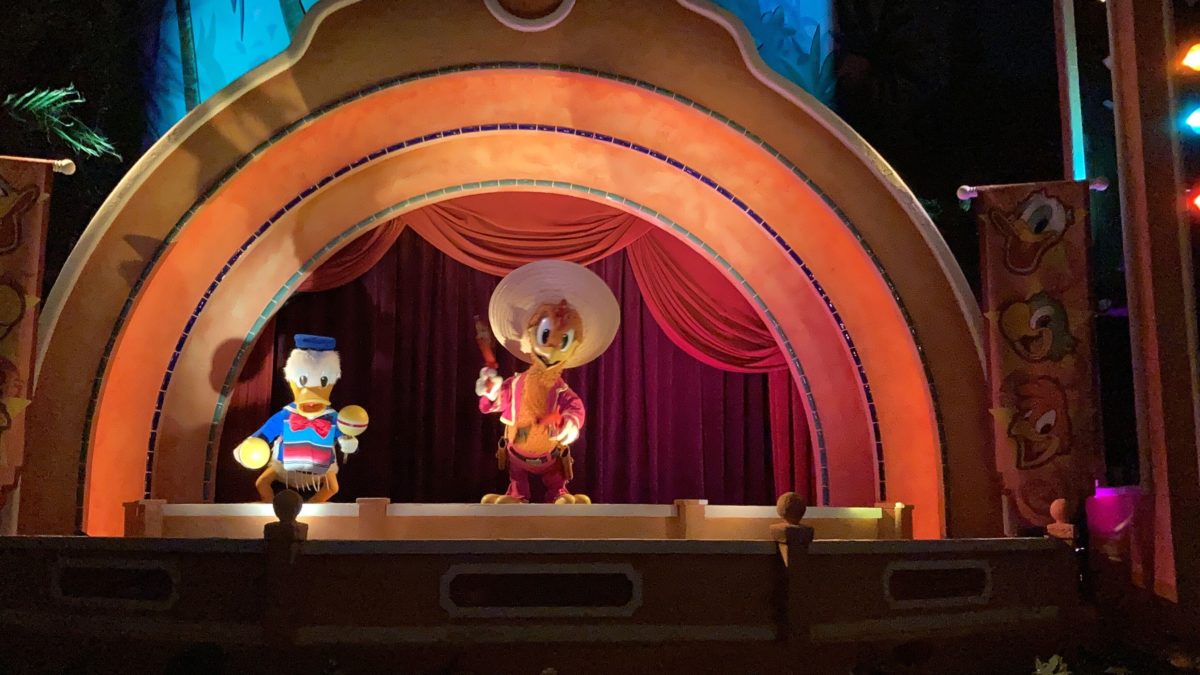 Jose Carioca's spot is now completely empty.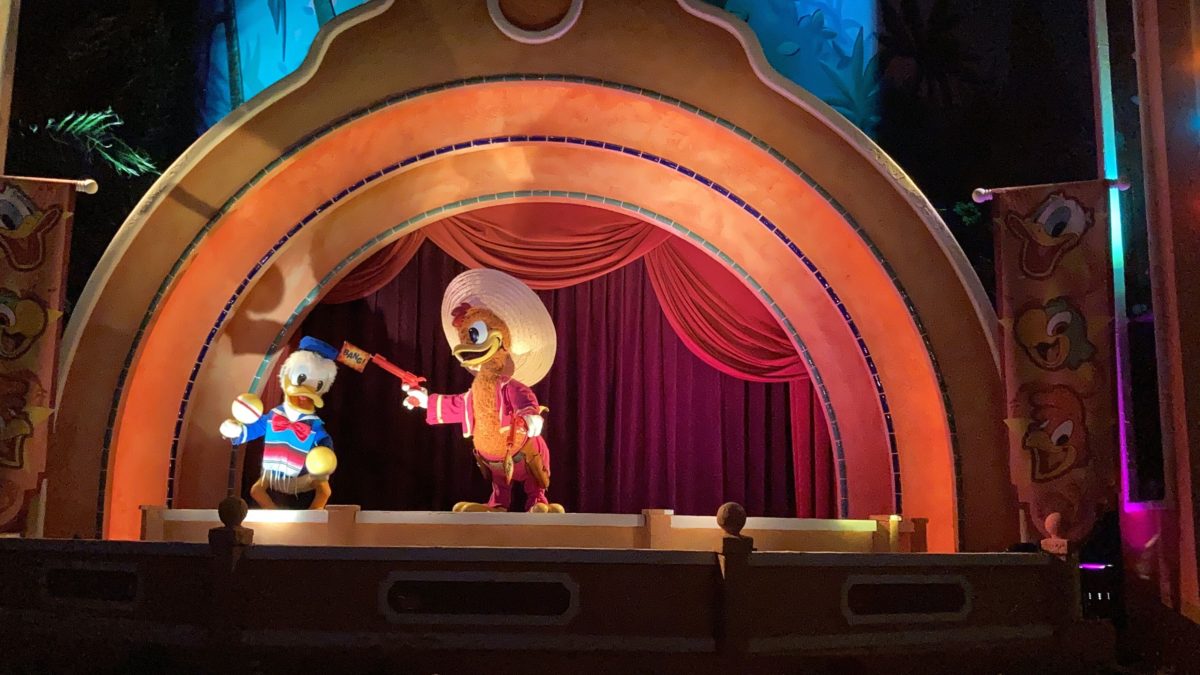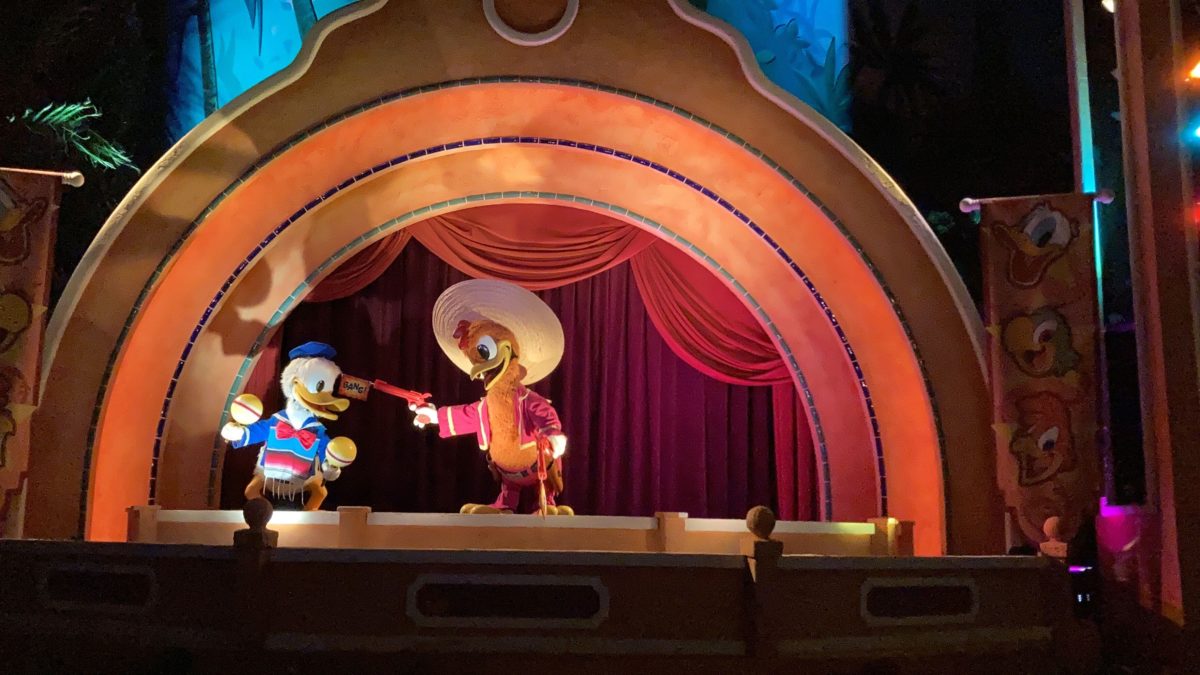 It looks like for the time being, this is the Gran Fiesta Tour Starring the Two Caballeros.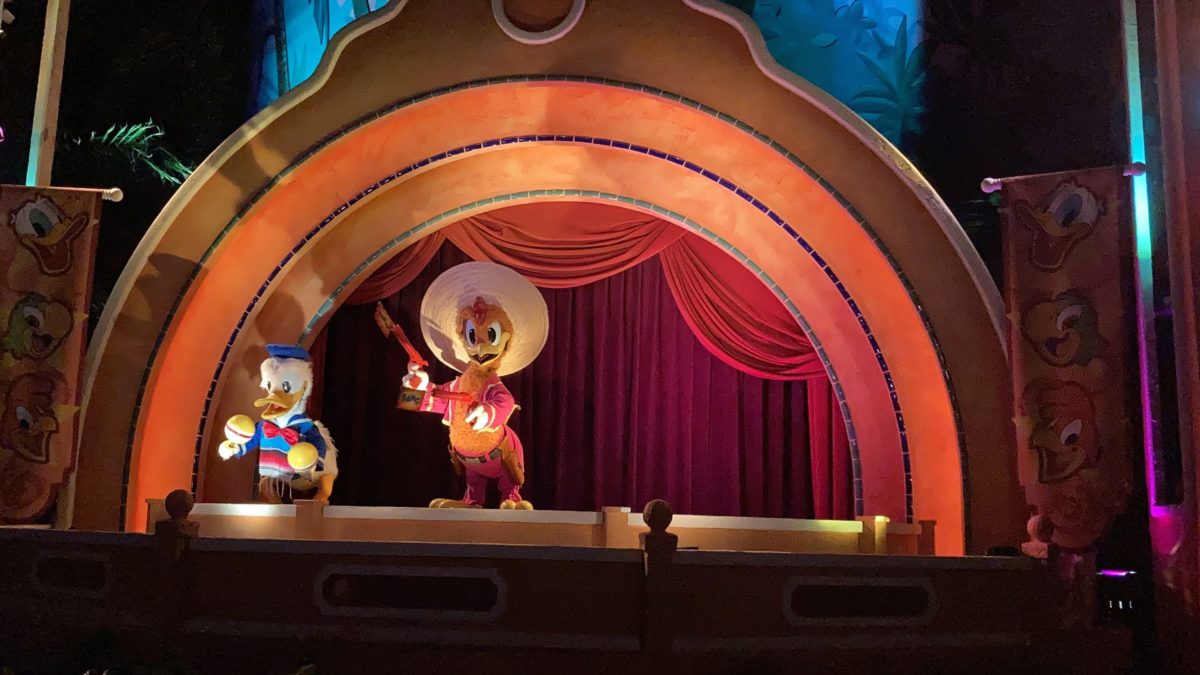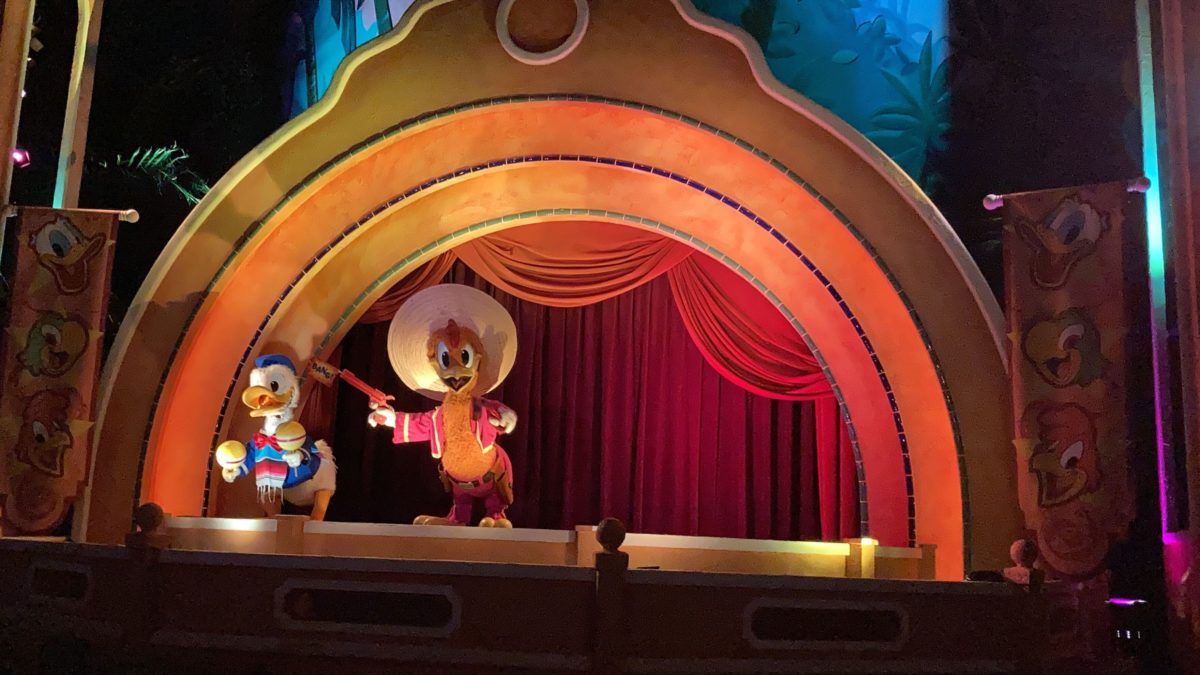 Panchito Pistoles and Donald Duck look a little lonely without Jose.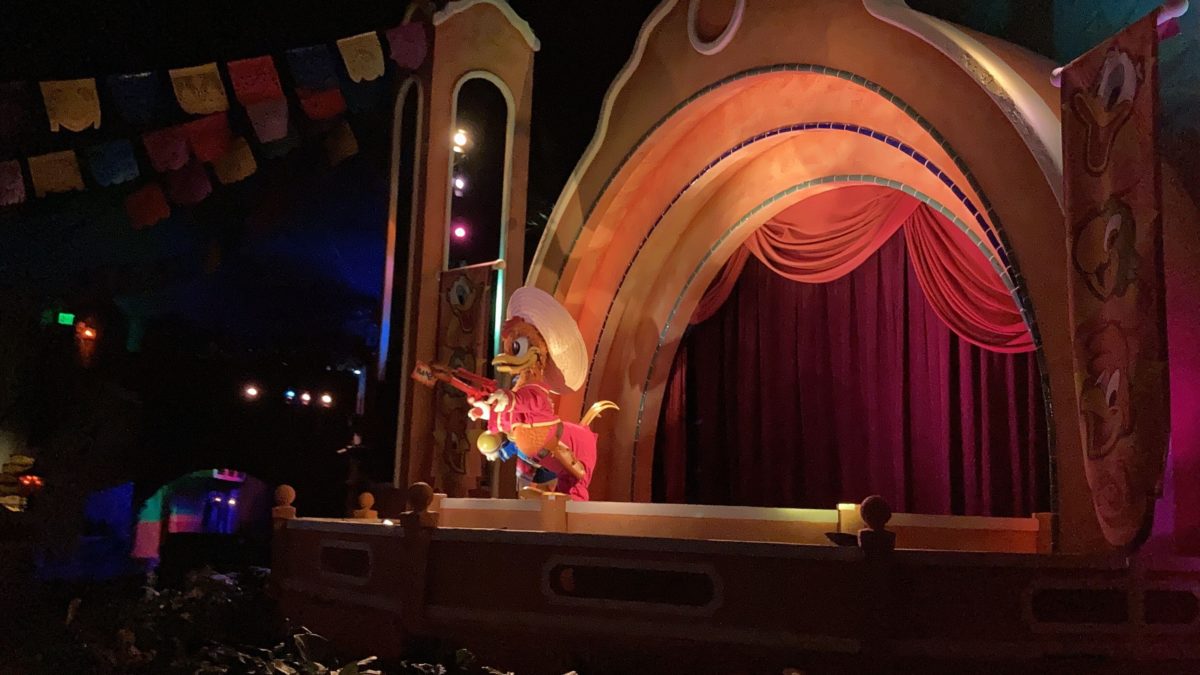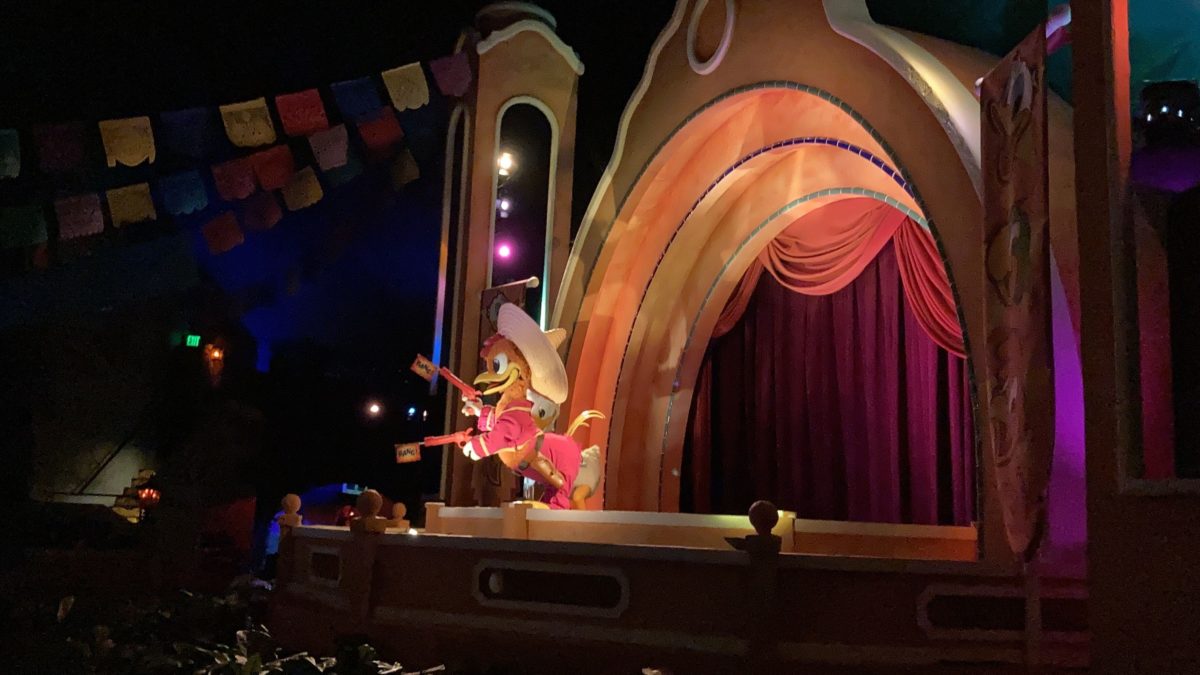 We wish Jose Carioca a very speedy recovery, and we're looking forward to the day he can rejoin the Three Caballeros on their Gran Fiesta Tour. For a full look at the updated show scene without Jose, check out our YouTube video below!