After a long saga of deliveries, tests, and delays, the first of the new "Type-C" monorails entered service today at Tokyo Disney Resort! These new additions to the Disney Resort Line feature a number of changes compared to the old trains. But why blather on about them when we can show them to you ourselves! You can watch the video below, or keep scrolling for photos and descriptions.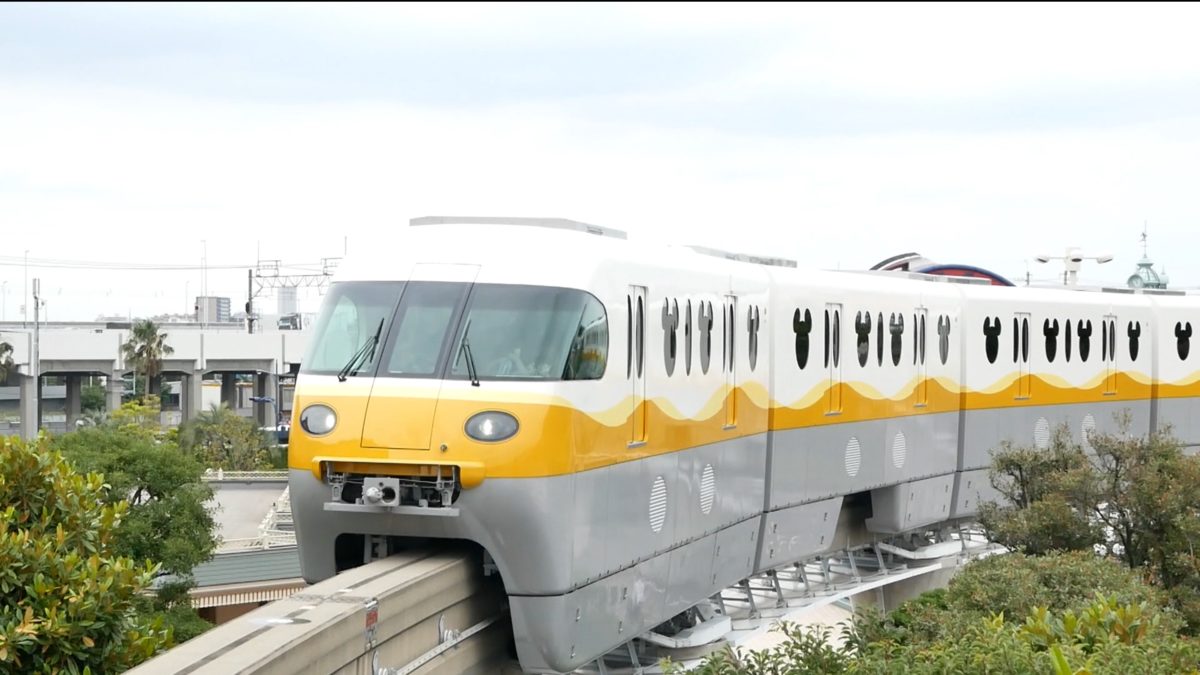 The new train entered service with the first train of the day, but we visited closer to early afternoon, when it would be less crowded. Like it was no big deal, the train just came rolling along the beam.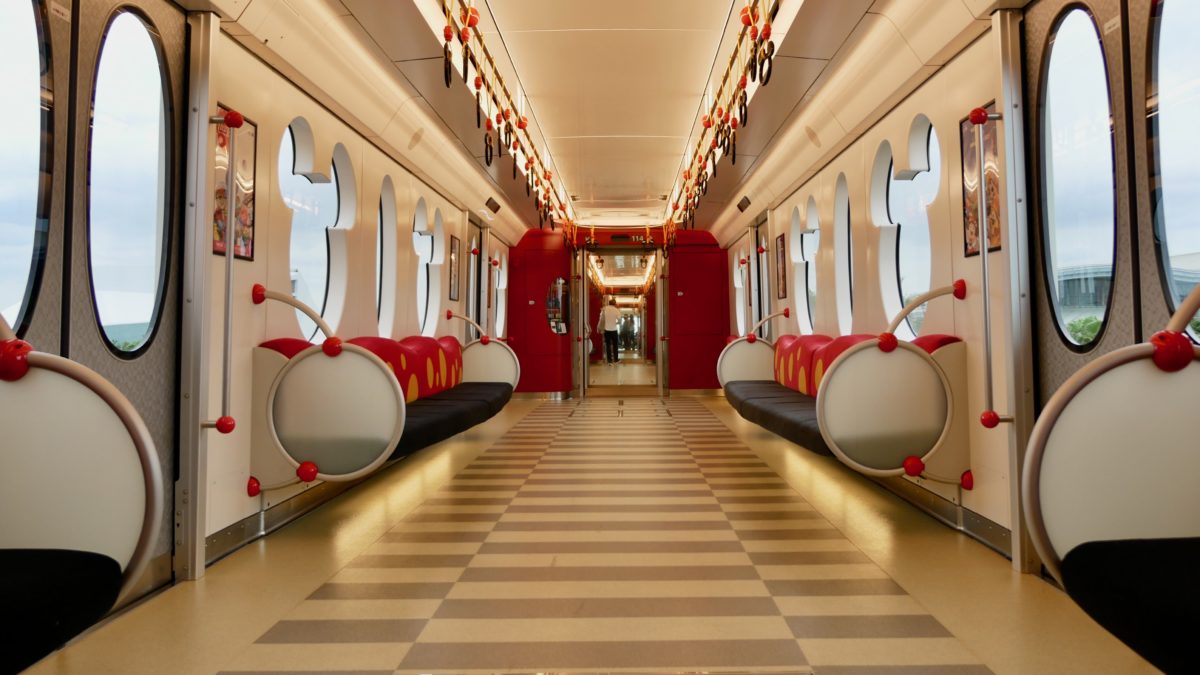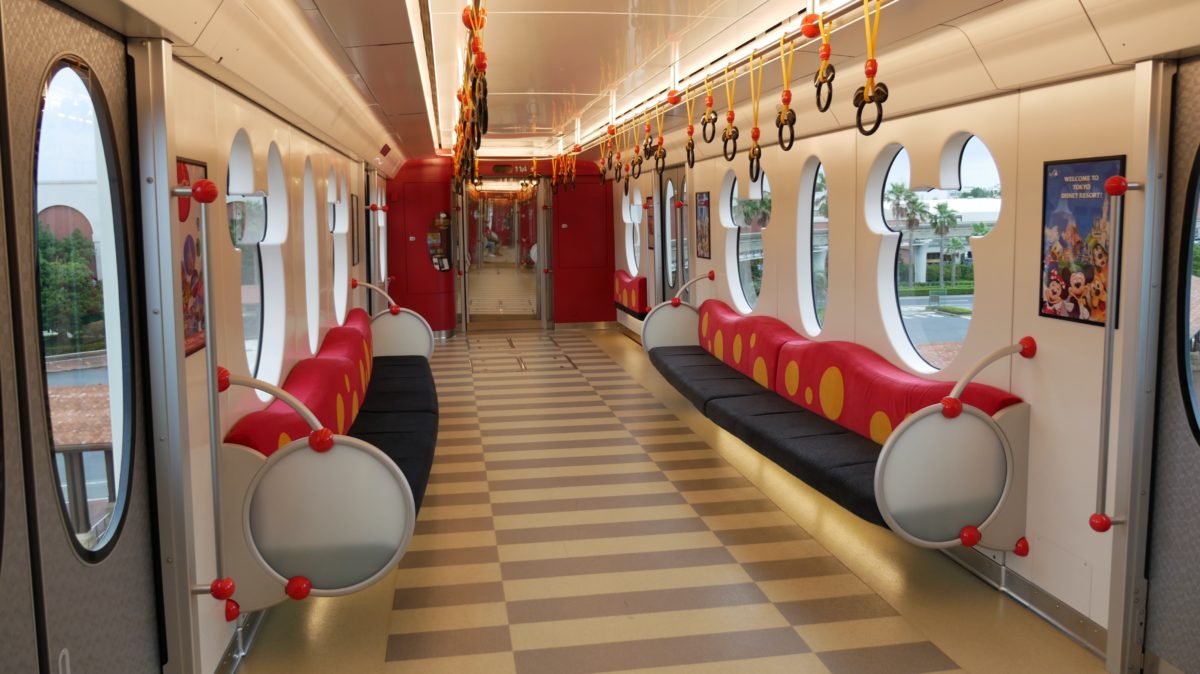 The new cars are just as beautiful as we were promised in the concept art last September! The new cars feature wide-open spaces, long benches rather than the old curved ones, and a more modern design and feel to them.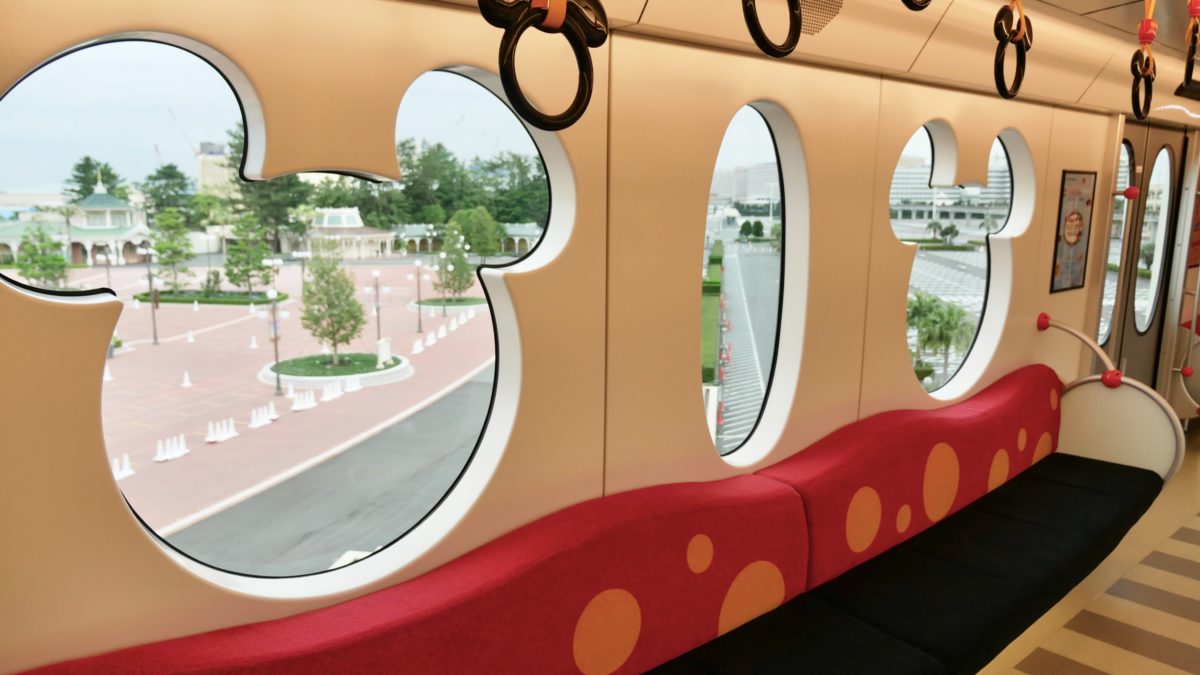 Window size has been drastically increased, giving a better view of the resort as you travel. Plus this car doesn't have those cute (and view-blocking) Mickey faces on the windows yet, thank goodness.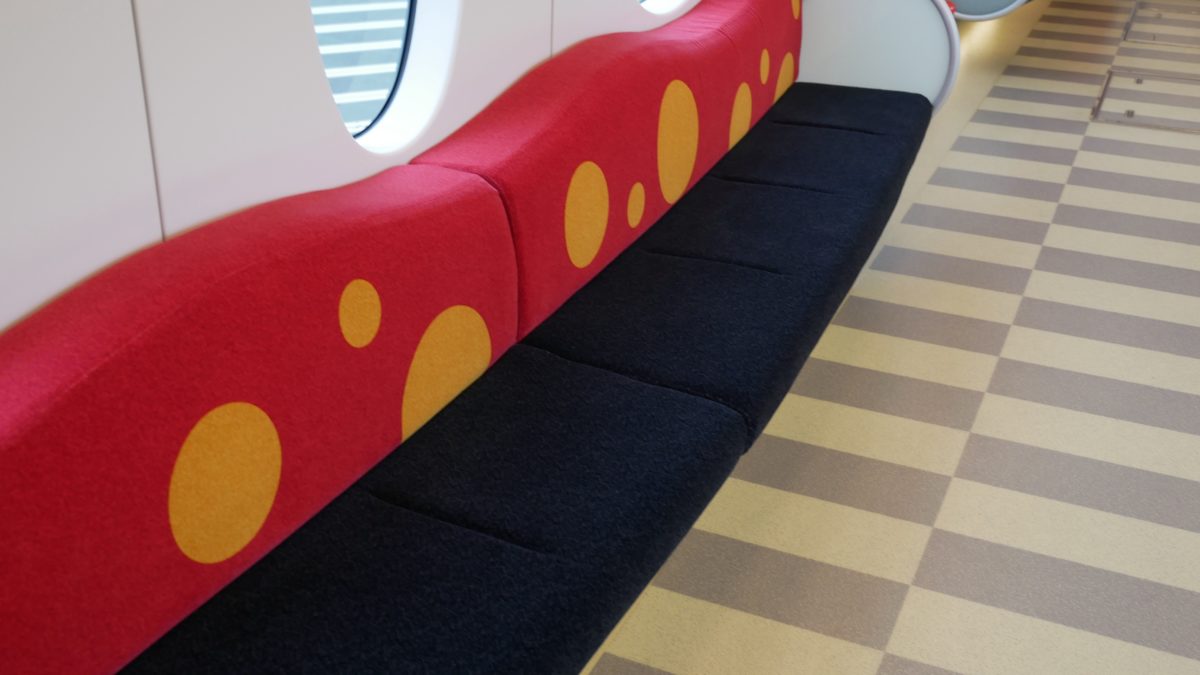 The new seats feature red and black backgrounds with yellow spots, meant to evoke the color scheme of Mickey Mouse and his iconic red shorts and yellow shoes!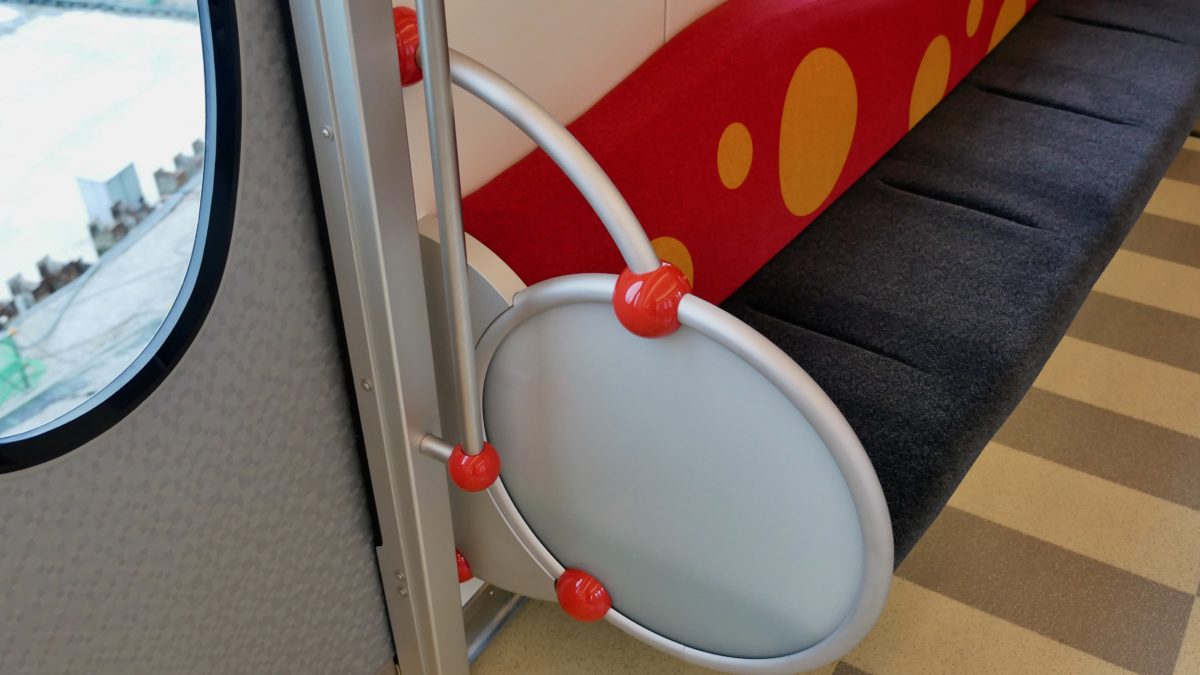 Plus these little end-caps are quite nice as well!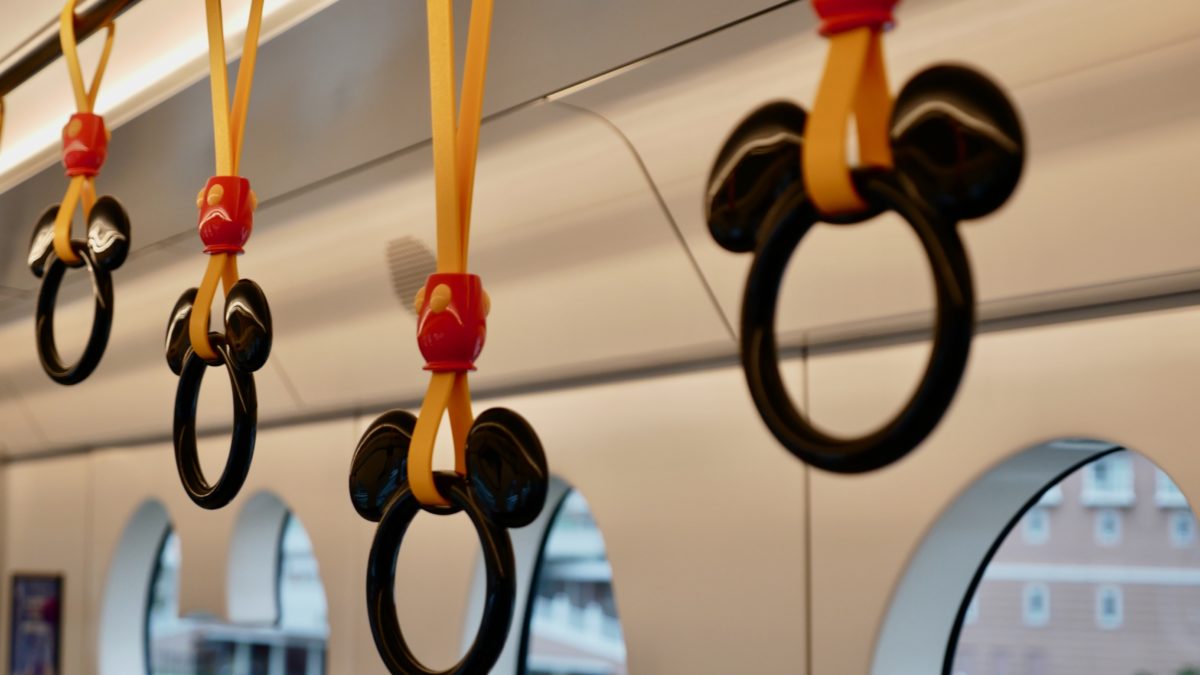 Not only were the iconic Mickey Mouse straps retained, but there's even more of them! There's also several at different heights to better accommodate Guests of different heights.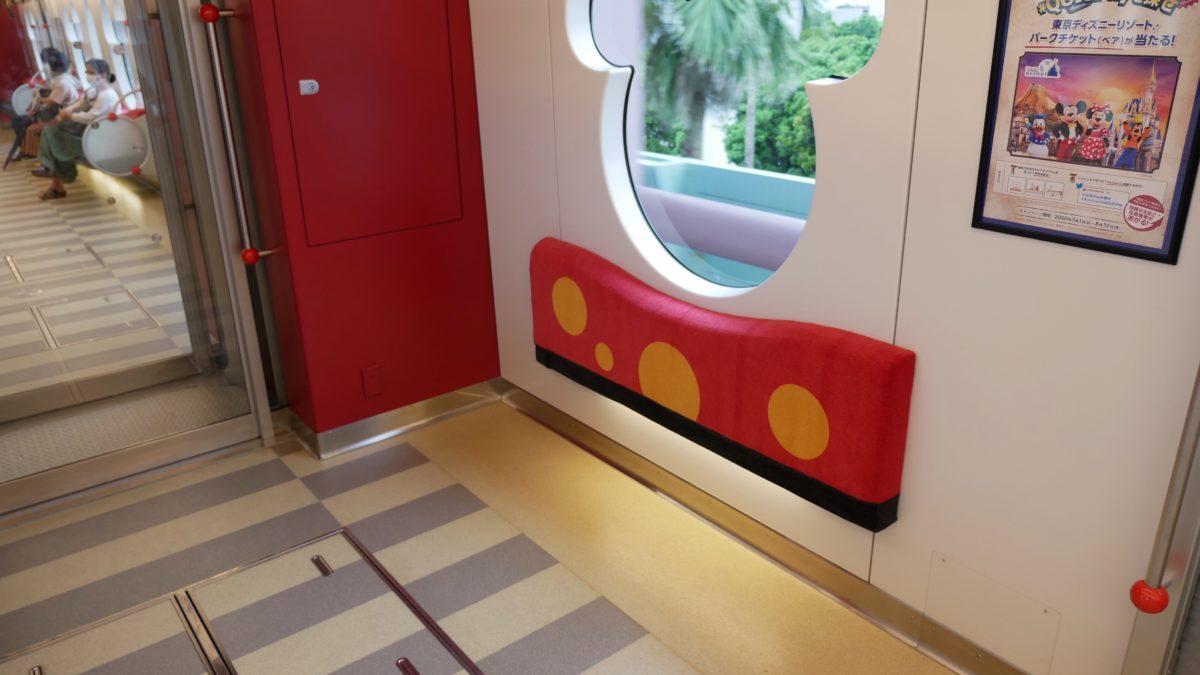 The wheelchair/stroller area of the cars also features a Mickey Mouse cushion motif. You can also glimpse the concealed lighting here, right below the cushion.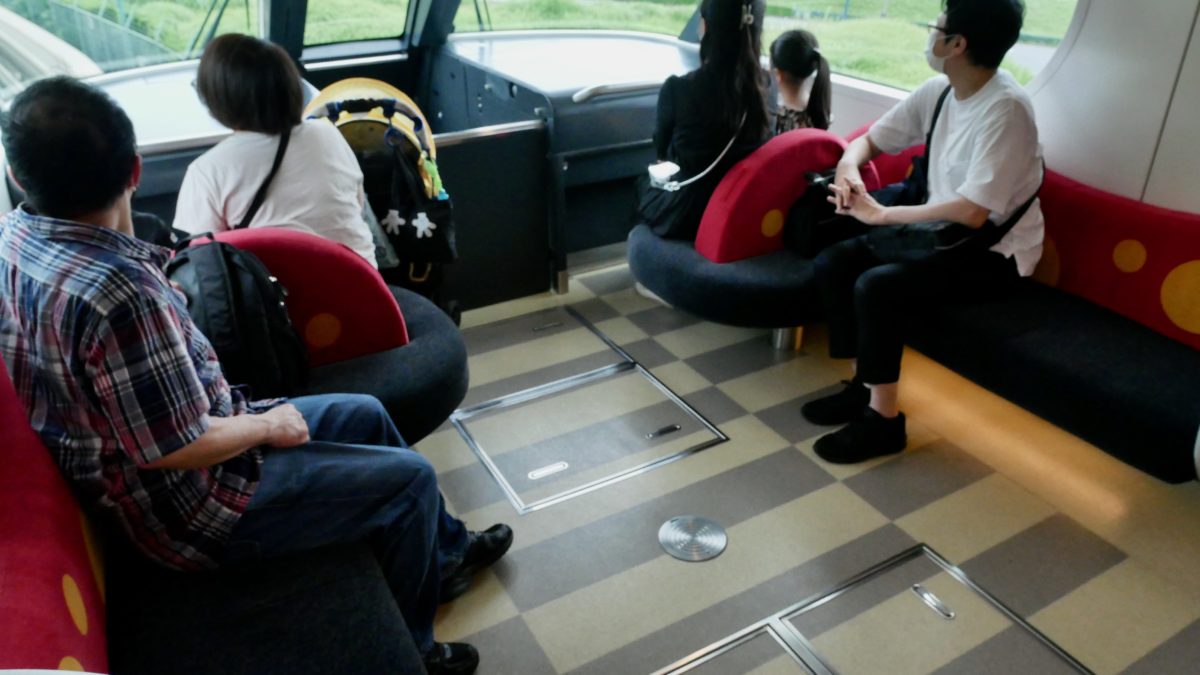 The front area, popular with kids and families, has been widened to allow more onlookers and strollers.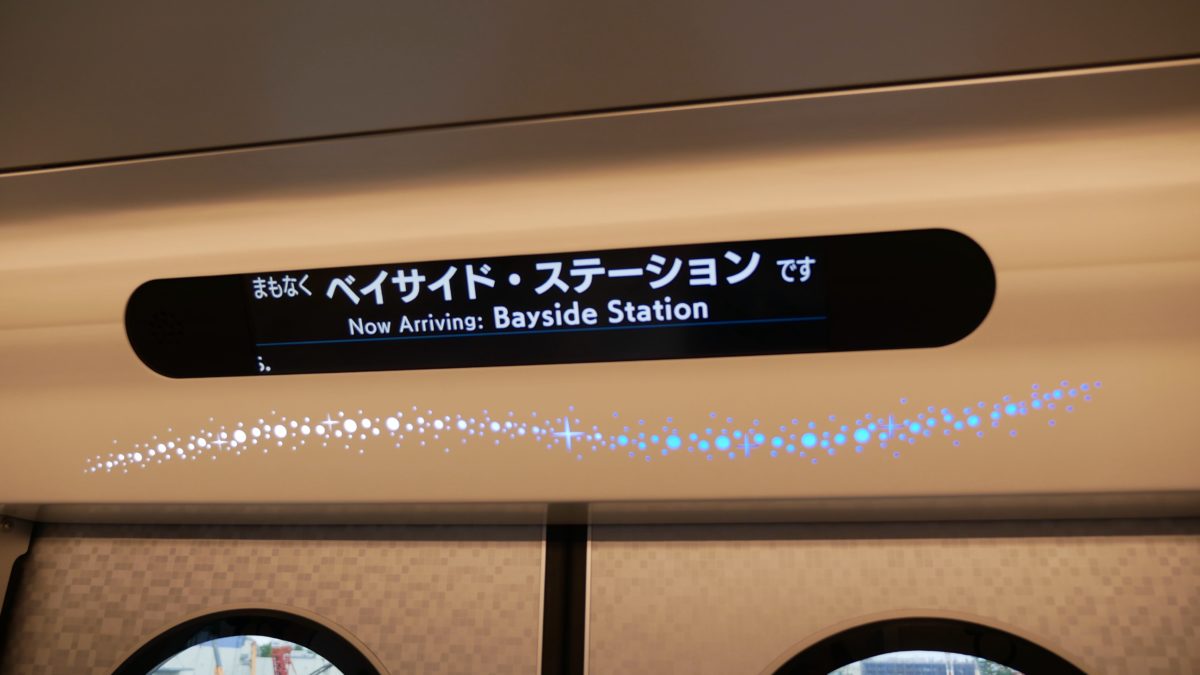 The left side LED screens feature these pixie dust trails which change between white and blue depending on different circumstances.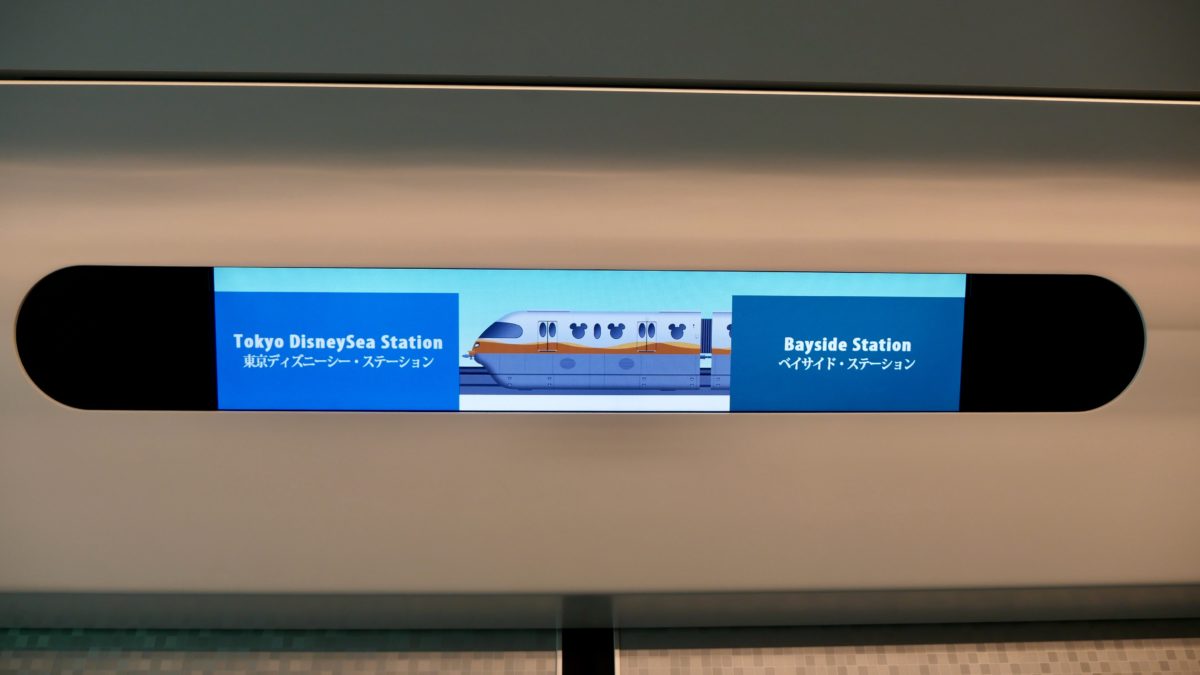 During travel between stations, a cute animation of the monorail moving between two stations also loops for part of the journey.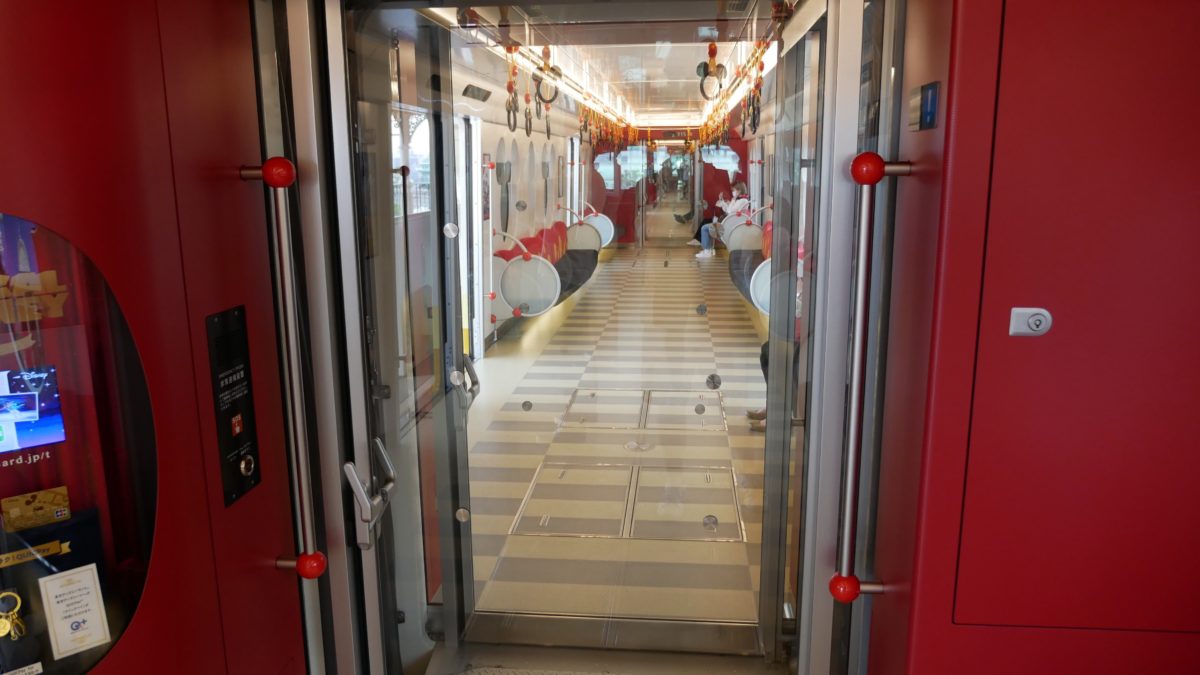 One of the rather strange changes is that the whole train is no longer open to walk through. Cars are now separated by two doors, but you can move between cars any time during travel, as the passage is still enclosed.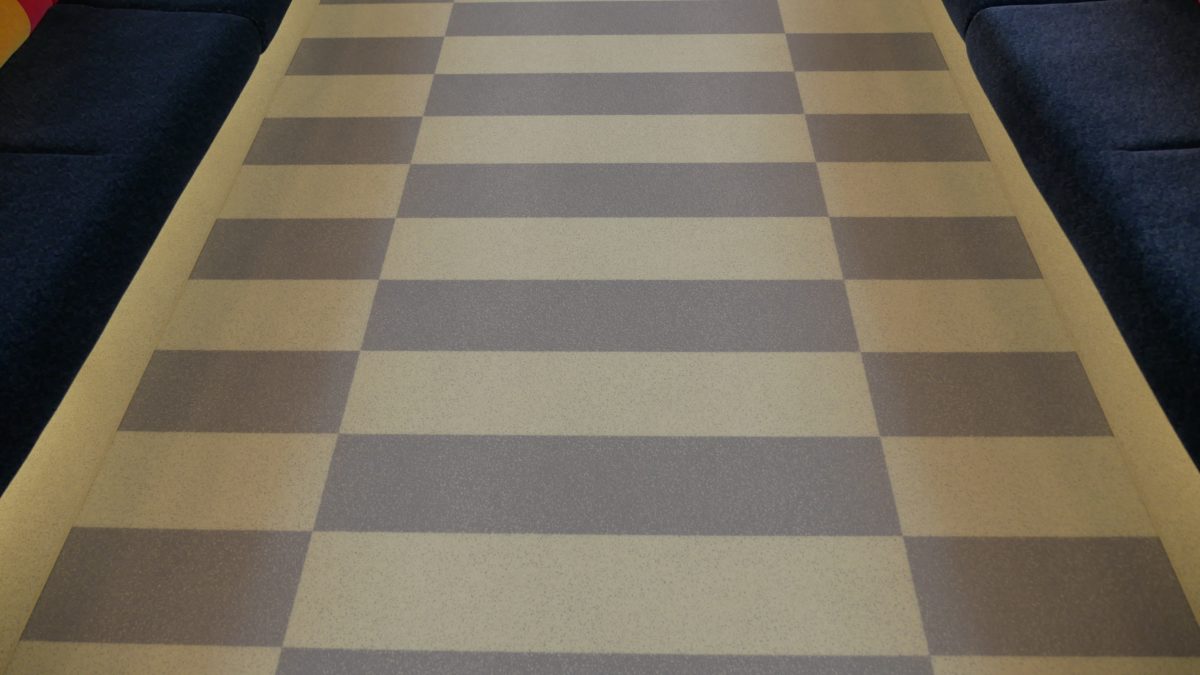 The new train also features this almost infuriatingly uneven floor pattern.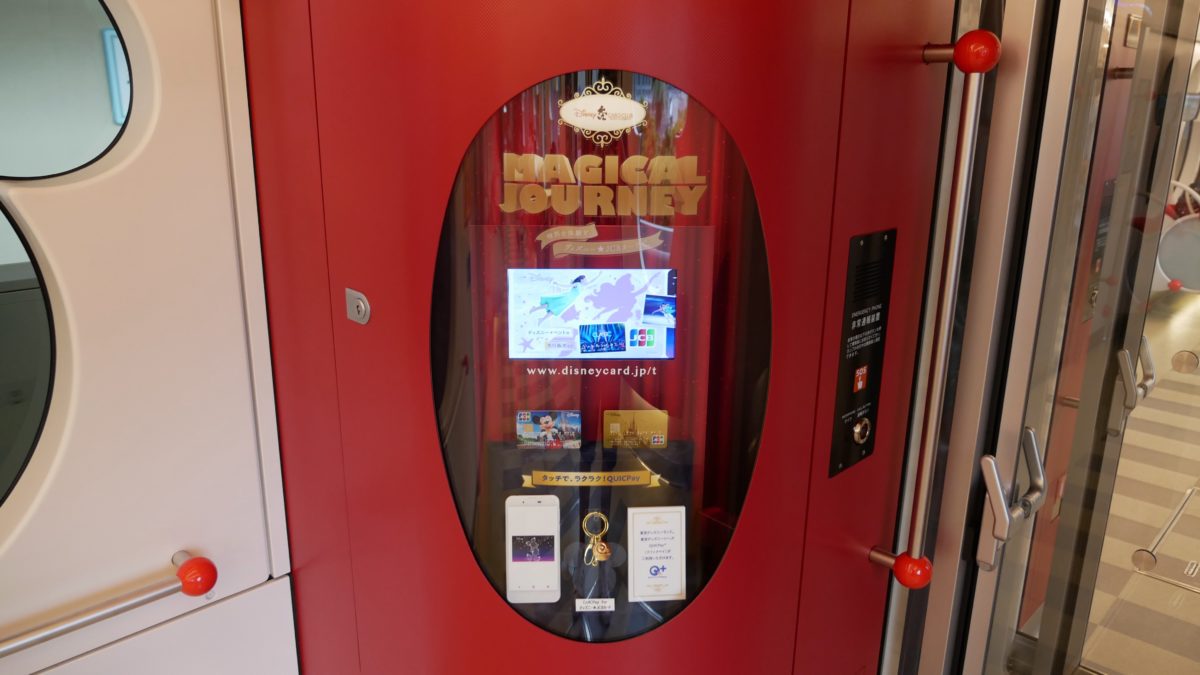 And in one corner of each train is a diorama to pitch the magic of a Disney JCB credit card to visiting Guests. I wonder if these actually sell well?
And that's a close look at the new "Type-C" trains operating on the Disney Resort Line at Tokyo Disney Resort! What are your thoughts? I definitely think they're just adorable! The new train will be in service most days, with more Type-C sets transitioning in gradually through 2024. Let us know what your thoughts are in the comments below or on social media!
Are you considering or planning a visit to Tokyo Disney Resort? Visit TDRPlans for every detail (and more) that you'll need to make your trip the best it can be! Did I mention it's 100% free?