UPDATE: As of 12:25 PM, Disney has stated that this was a "computer glitch" and that refunds are being "actively processed."
---
If you're a Walt Disney World Annual Passholder on the monthly payment plan that's just been hit with four months' worth of payments on your credit card, you aren't alone. In fact, a number of passholders are now bewildered at the sight of hundreds of dollars being charged to their accounts after months of inactivity:
The landing site for Annual Passholders still lists the following information regarding Passholders on the monthly payment plan: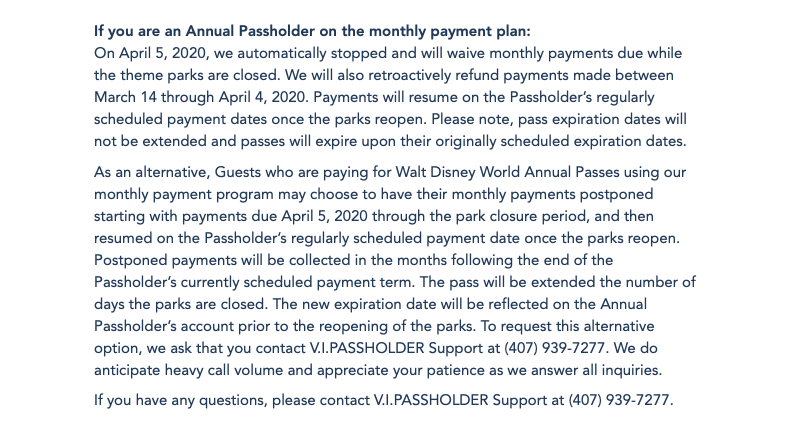 Payments are stated to resume on the Passholder's regularly scheduled payment dates once the parks reopen… however the earliest official park reopening date is still July 11, which is still over a week away. (July 9, if you count Passholder previews, but that's still also a week away.) With Passholders struggling to get answers on support lines, there is still no direct response on why these payments are being processed early.
We'll continue to update this post with more information as it arises. Annual Passholders in need of assistance should contact V.I.PASSHOLDER Support at (407) 939-7277.