We've had our fair share of Frosé and similar frozen wine concoctions throughout Disney Springs over the years. From lackluster strawberry Frosé at City Works (seriously, just stick to the beer), to the fan-favorite Dole Whip-based Friezling and Froscato from The Basket at Wine Bar George. Today, we have the Earl of Sandwich stepping up to the frozen drink game with its new Frosé.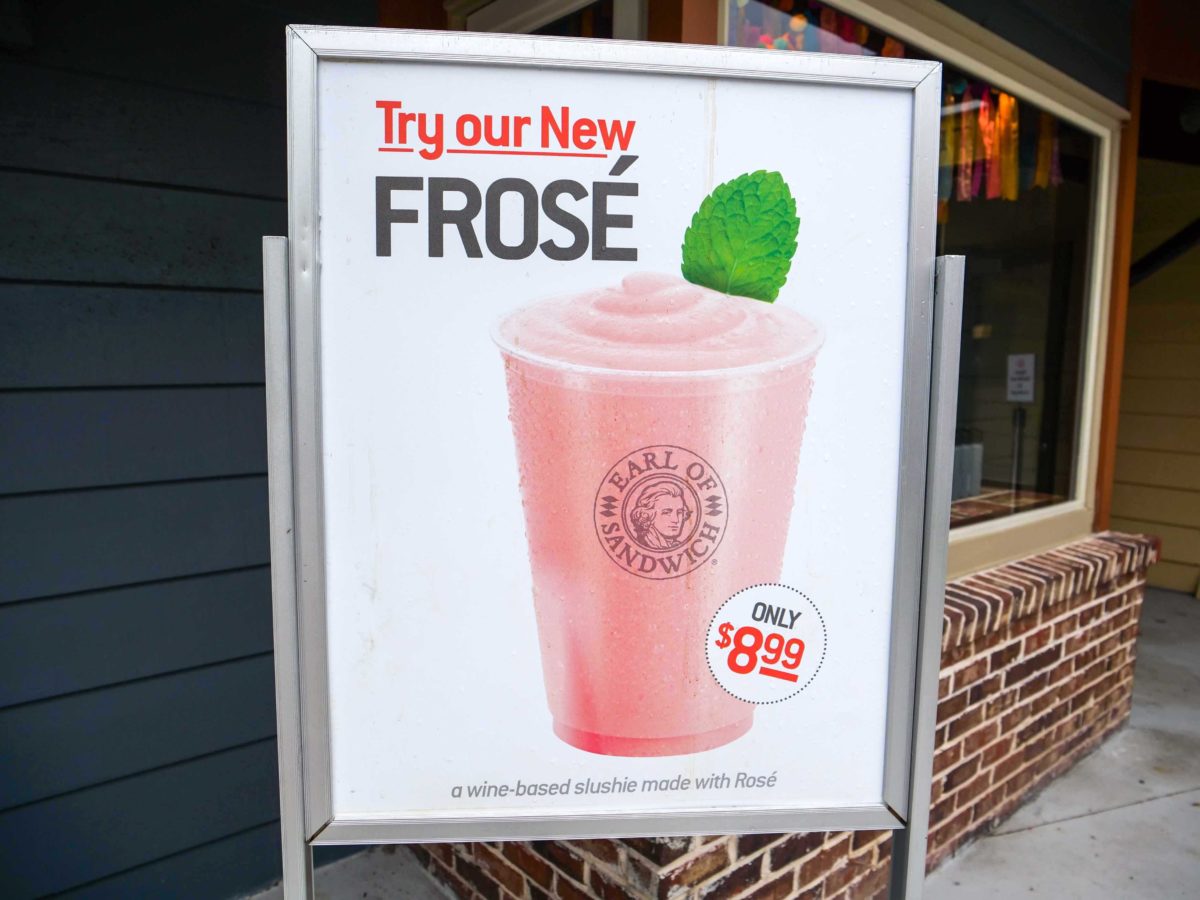 The new wine-based slushie made with Rose is now proudly advertised outside of the quick-service sandwich shop. A cup of the frozen drink will run you $8.99, which makes it slightly more affordable than the $13 Friezling over at Wine Bar George.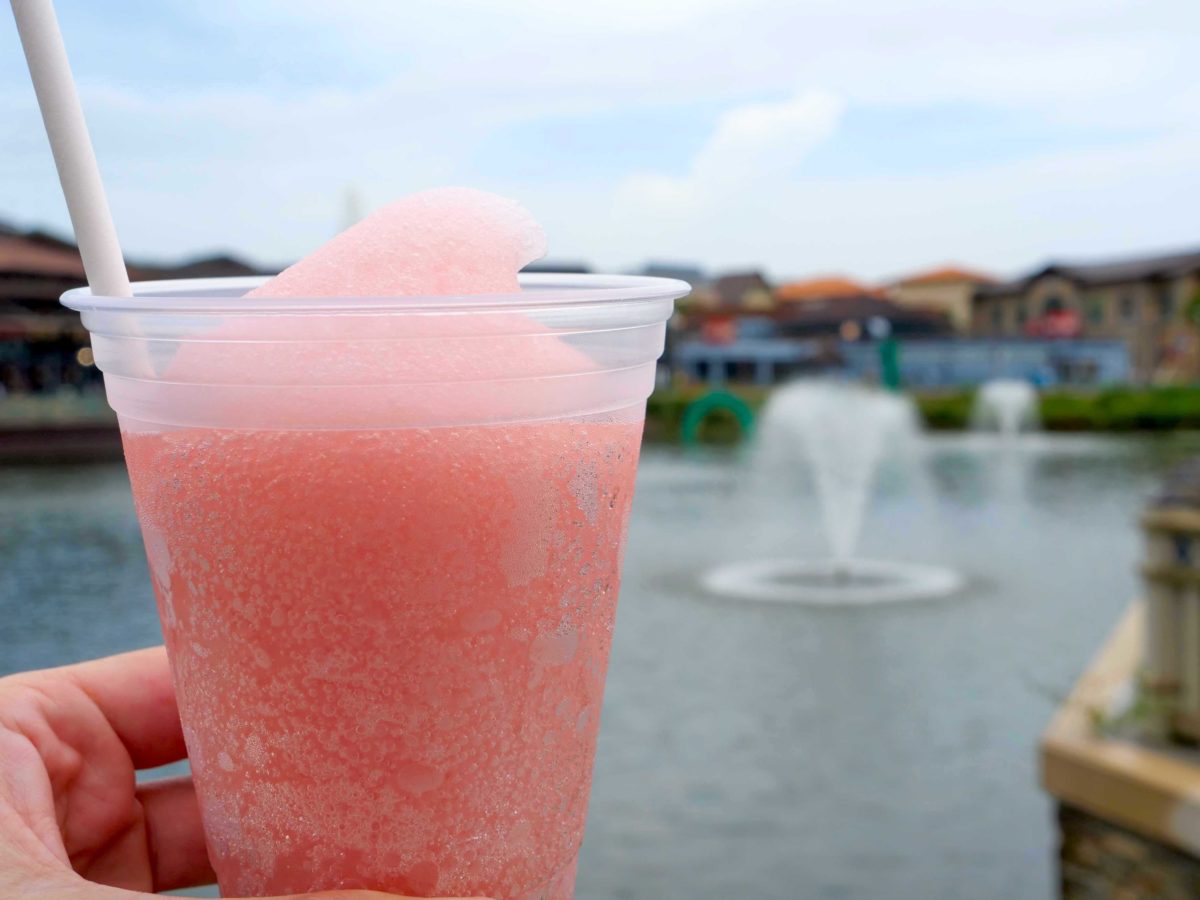 Despite being pictured with a mint leaf as garnish, the Frosé is served very plain. Nothing in the way of garnish or other accents, simply a plastic cup with a serving of Frosé.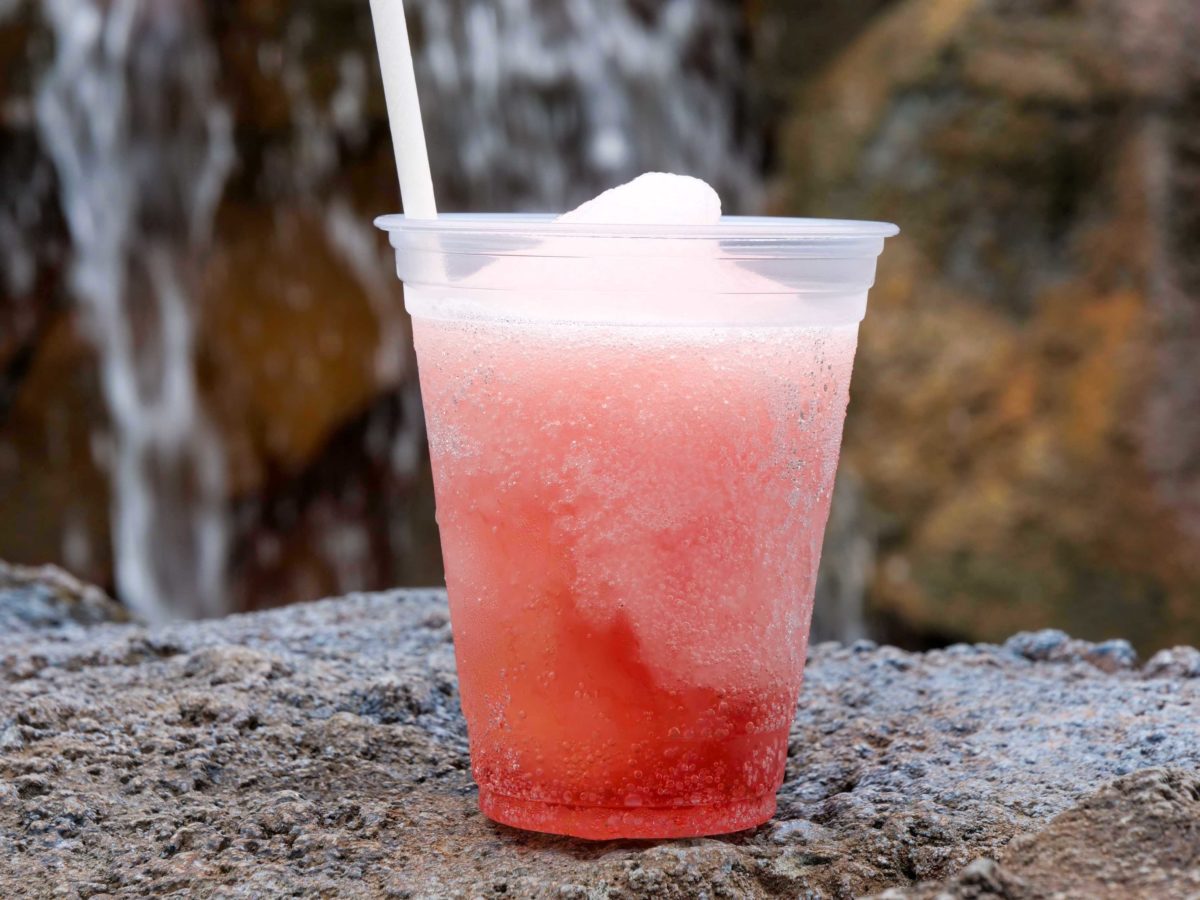 Texture wise, it is served smooth, however like most slushie-style drinks, the flavor begins to settle to the bottom quickly after serving. A brief mixing of the drink with the paper straw blended it back to a normal consistency. The semi-sparkling nature of the wine added a subtle element of carbonation, which added to its refreshing nature. 
The first sip of the frose hit with a bit of sourness, more akin to a frozen lemonade. However, after that initial taste, the sourness was not quite as powerful and the underlying strawberry, and a faint touch of watermelon, were able to come through. The flavor of the Rose itself was very subtle, with the fruit notes being the stars of the frozen concoction.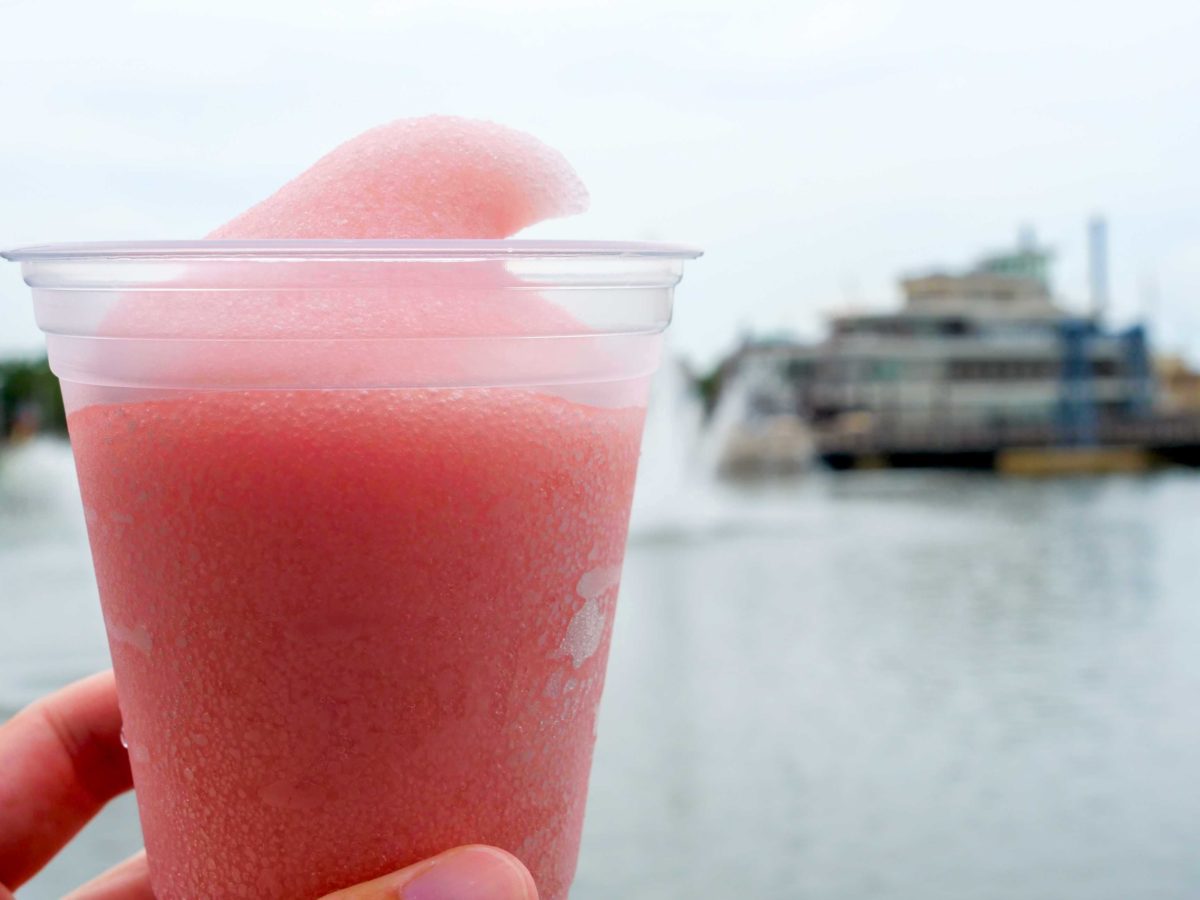 Overall, this was an excellent choice for a warm summer day, delivering the kind of flavors you'd expect from the fruit spread at a Fourth of July picnic. At the same time, the subtle Rose taste makes this enjoyable even for those who generally don't care for lighter wines, as the strawberry and lemon are the key flavors in this refreshing treat. Don't expect to get much of a buzz off of this, but it's still a great option if you're looking for a more grown-up slush in the Marketplace area of Disney Springs (as opposed to, say, a Glacier from Goofy's Candy Co.)