With Splash Mountain set for a retheme to Princess and the Frog in the near future, Walt Disney World has pulled the attraction's signature song medley from the Official Album for the resort.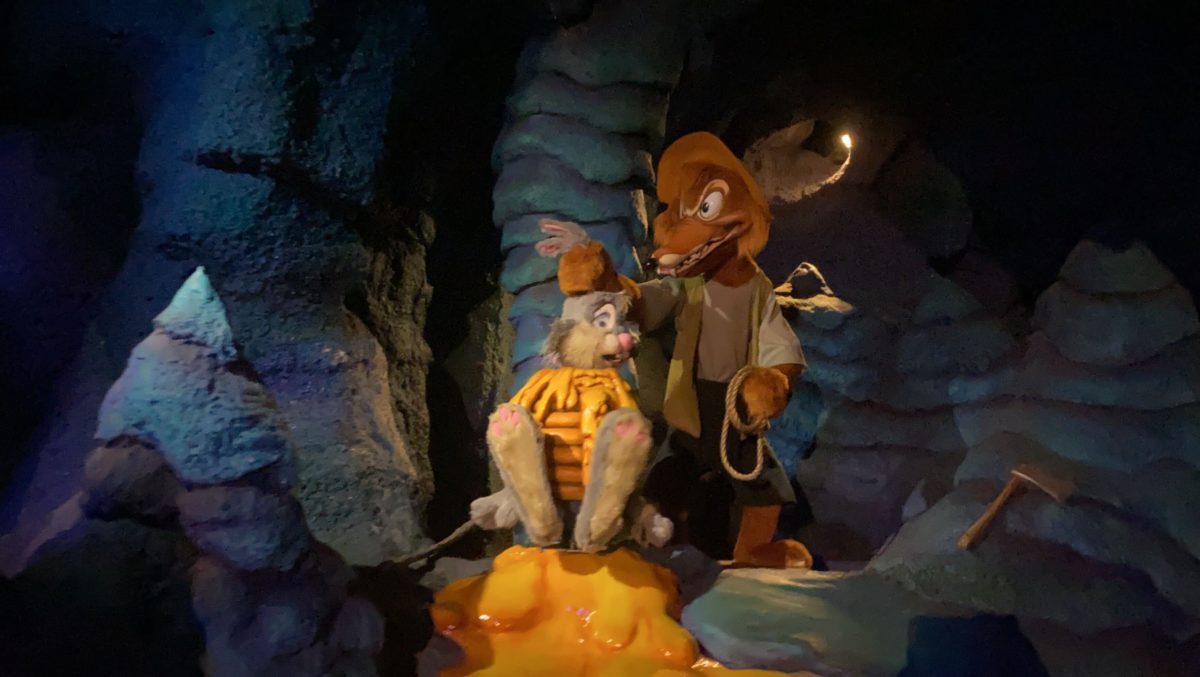 The album, which features song tracks from a number of beloved Walt Disney World attractions, includes songs like "Swisskapolka", "The Bear Band Serenade" and "Grim, Grinning Ghosts." Now on Spotify, the "Splash Mountain Medley" track has been greyed out: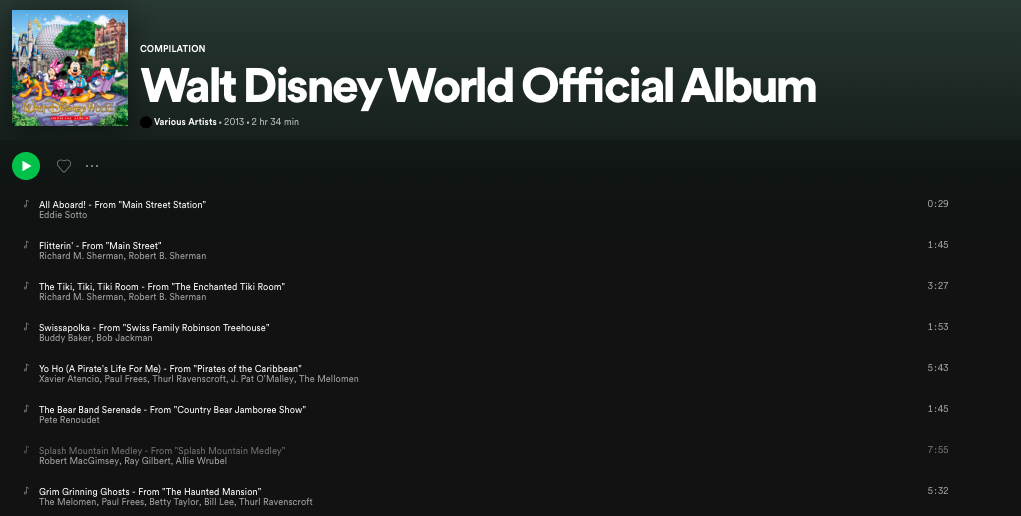 Die-hard fans looking to sing along to the flume ride's catchy tunes can still stream the album in full, "Splash Mountain Medley" and all, on Apple Music:

(Do note that some Apple Music users have noted that it is not available for them, however we were able to pull up the full album on the Apple Music website.)
On Google Play and Amazon Music, the songs are also still available, but not for individual download—they must be downloaded with the album as a whole. Given the inconsistencies between the platforms, it's unknown whether this was a decision made by way of those streaming companies, or whether Disney is looking to phase out the attraction and its related Song of the South ties from the social consciousness completely.
Splash Mountain reopened to Cast Member previews earlier this week at the Magic Kingdom, and the attraction has sustained some of the longest wait times in the entire park. Its adjacent merchandise shop, the Briar Patch, has had to implement virtual queues due to long lines of guests buying bags upon bags of attraction merchandise.
There is no set date for the official re-theme, and Disney has yet to announce a closure for Splash Mountain at Walt Disney World or Disneyland.