When Hong Kong Disneyland reopened in June, character meet-and-greets had been suspended in order to help prevent the spread of COVID-19, a protocol that has become commonplace in the other Disney Parks across the world. Since its opening, however, characters have still been making appearances across the parks, welcoming Guests and reminding them of that ever-present Disney magic that we've missed during the lengthy closures.
First of all, Mickey and the gang were spotted, waving at guests from the Disneyland Railroad train station. Earlier this week, Ant-Man and The Wasp have been out and about, posing for photos aside from guests. Now, courtesy of our friends at Disney Magical Kingdom Blog, we got a look at even more characters out and about. First up is Cinderella, who has stepped out into the parks to delight guests.
In the video, we can see a beautiful Cinderella out enjoying the park, smiling brightly, and joining Guests for a socially-distant ride on the Cinderella Carousel. It's named after the princess, after all, so we were thrilled to see her waving at Guests as the ride spins.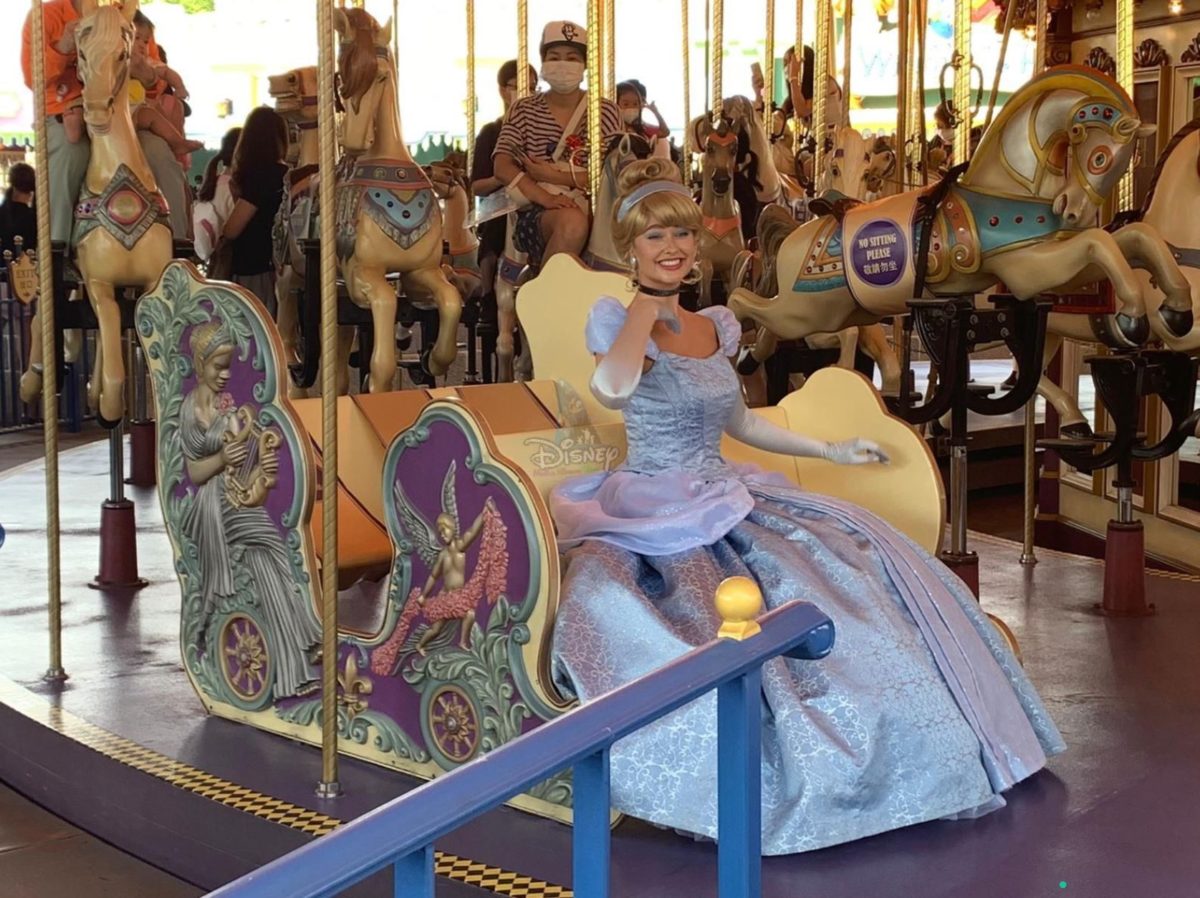 Across the park, Black Panther and Spider-Man were spotted "meeting" guests together, pulling impressive hero poses for Guests to snap photos of the MARVEL duo.
Socially-distanced character appearances are now the new norm in the parks, but Guests are still able to take photos and smile and wave back as they find their favorite characters wandering through the parks.
Feature image courtesy of Disney Magical Kingdom Blog.