After rumors that the new Festival Center in EPCOT's upcoming World Celebration neighborhood had been canceled due to COVID-19 delays, Disney is now calling the location a "festival area."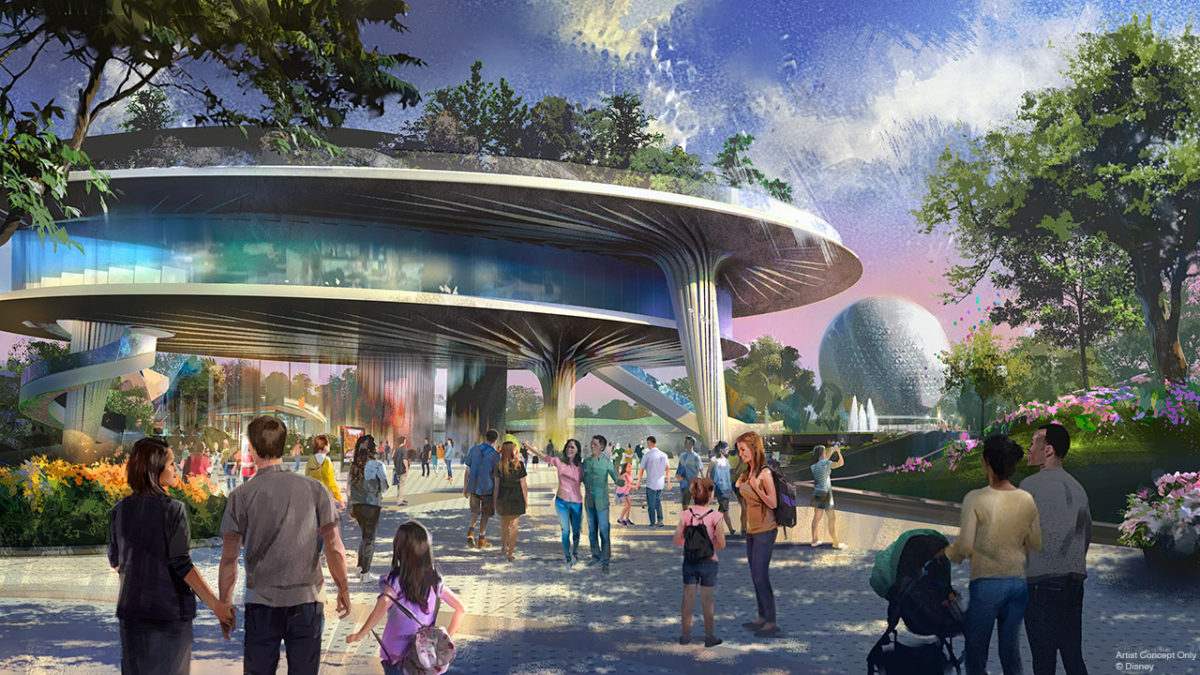 The festival center was supposed to be a multi-level structure overlooking the World Celebration gardens (currently Future World). In a new release, Disney referred to "a newly reimagined festival area that will be home to ever-changing events in a unique new environment."
What this means is unknown, but the project could be something fairly simple like an astroturf lawn and/or temporary structures to host festival offerings until Disney deems a more permanent solution necessary.
The "festival area" will be behind Spaceship Earth, taking the space once occupied by the already demolished portion of Innoventions West.
Hints to the project changing have included shopDisney pulling a poster featuring the Festival Center and Disney removing it from the EPCOT Experience model. Though Disney has not confirmed that the Festival Center is canceled, the wording of "festival area" does suggest that they are at least considering something simpler.
Disney has also indefinitely postponed the reimagining of Spaceship Earth and the unnamed Mary Poppins attraction at EPCOT.