Happy Valentine's Day from the Magic Kingdom! On this day of love and romance, we're bringing you some sweet treats and great gifts from the park, as well as the attraction and construction updates from the Most Magical Place On Earth!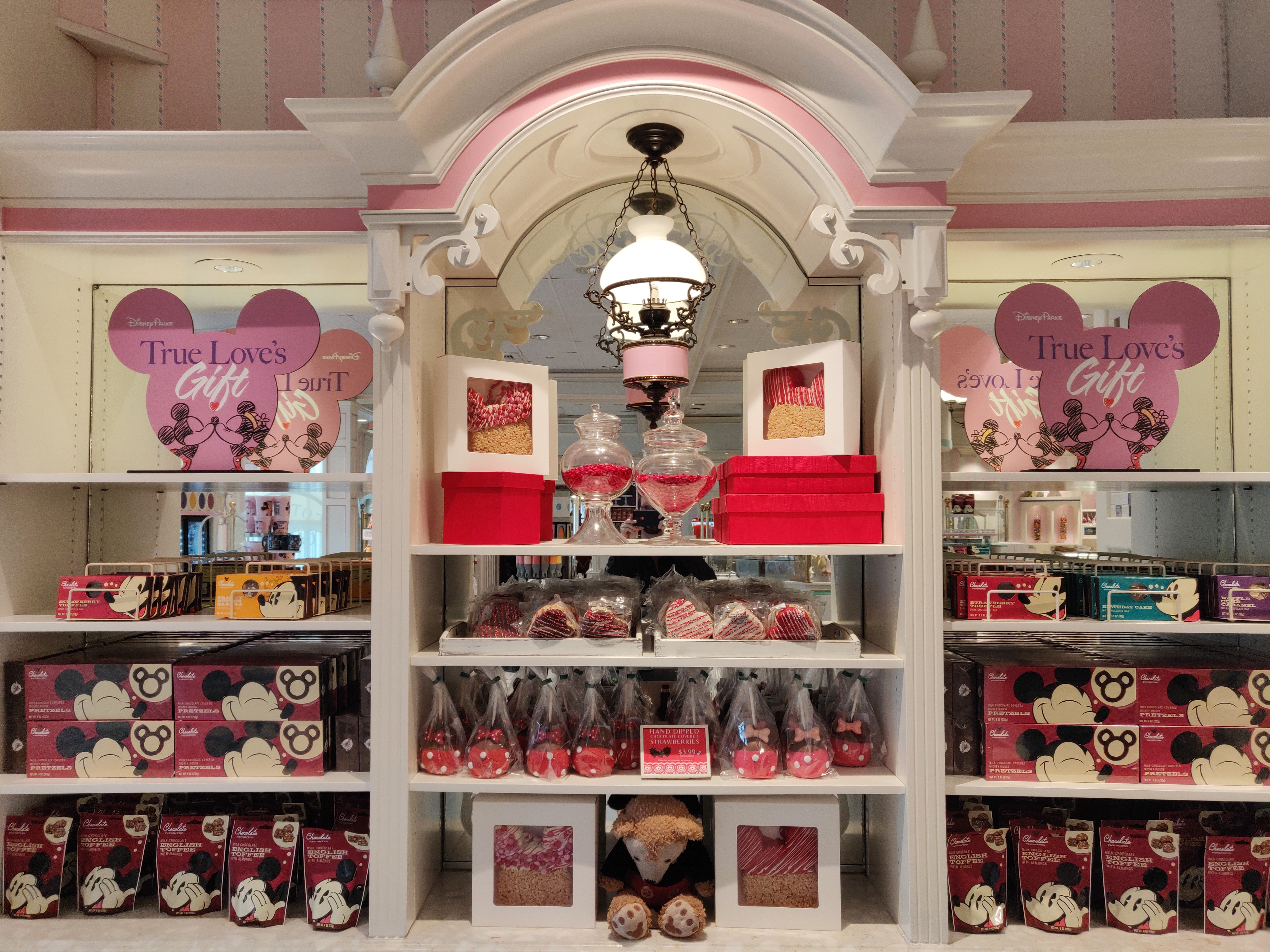 At the Main Street Confectionery, there is no shortage of Valentine's Day treats, and this cute display highlights many of them.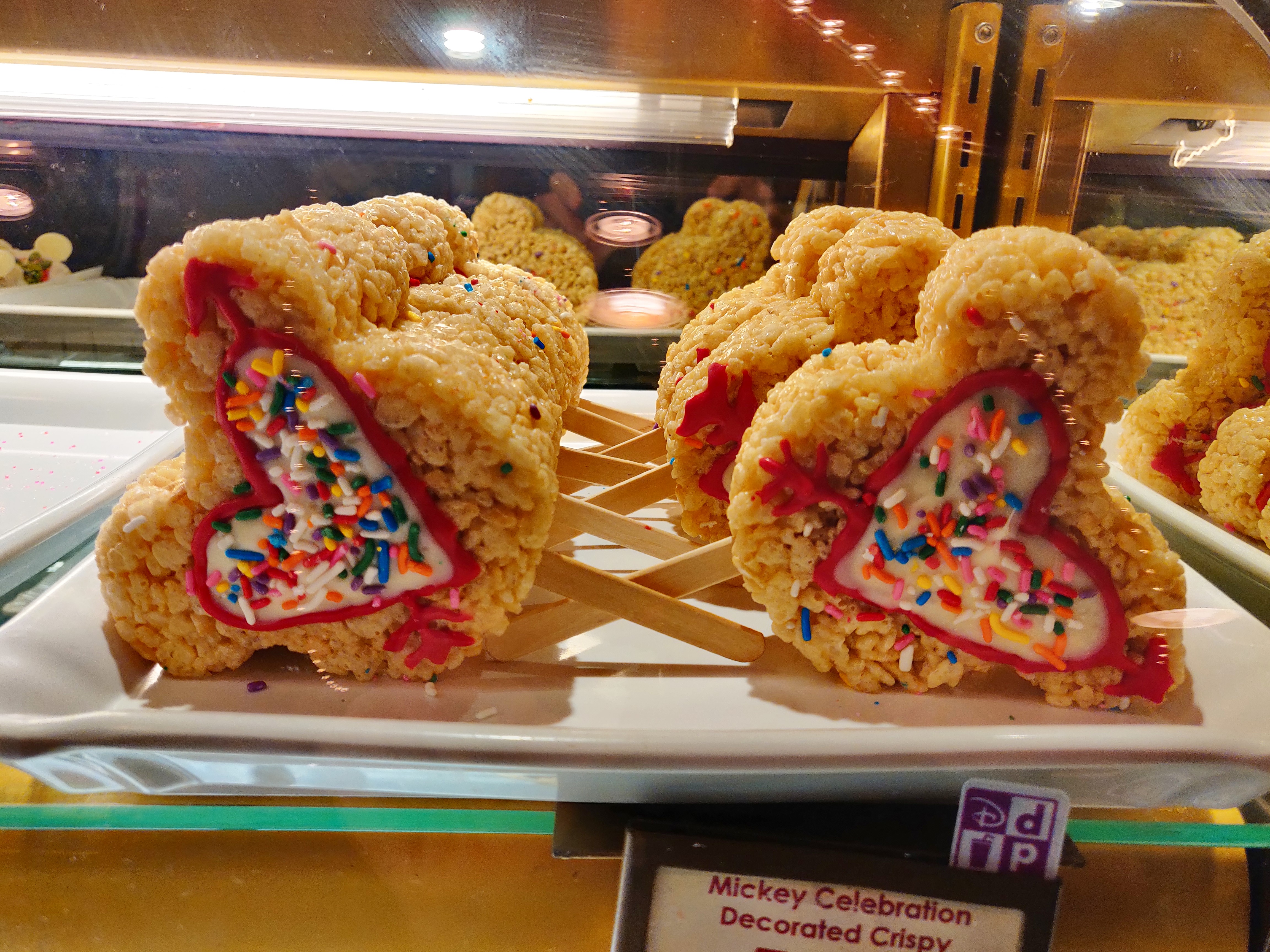 These Mickey-shaped crispy treats decorated with hearts have a special place in the bakery case.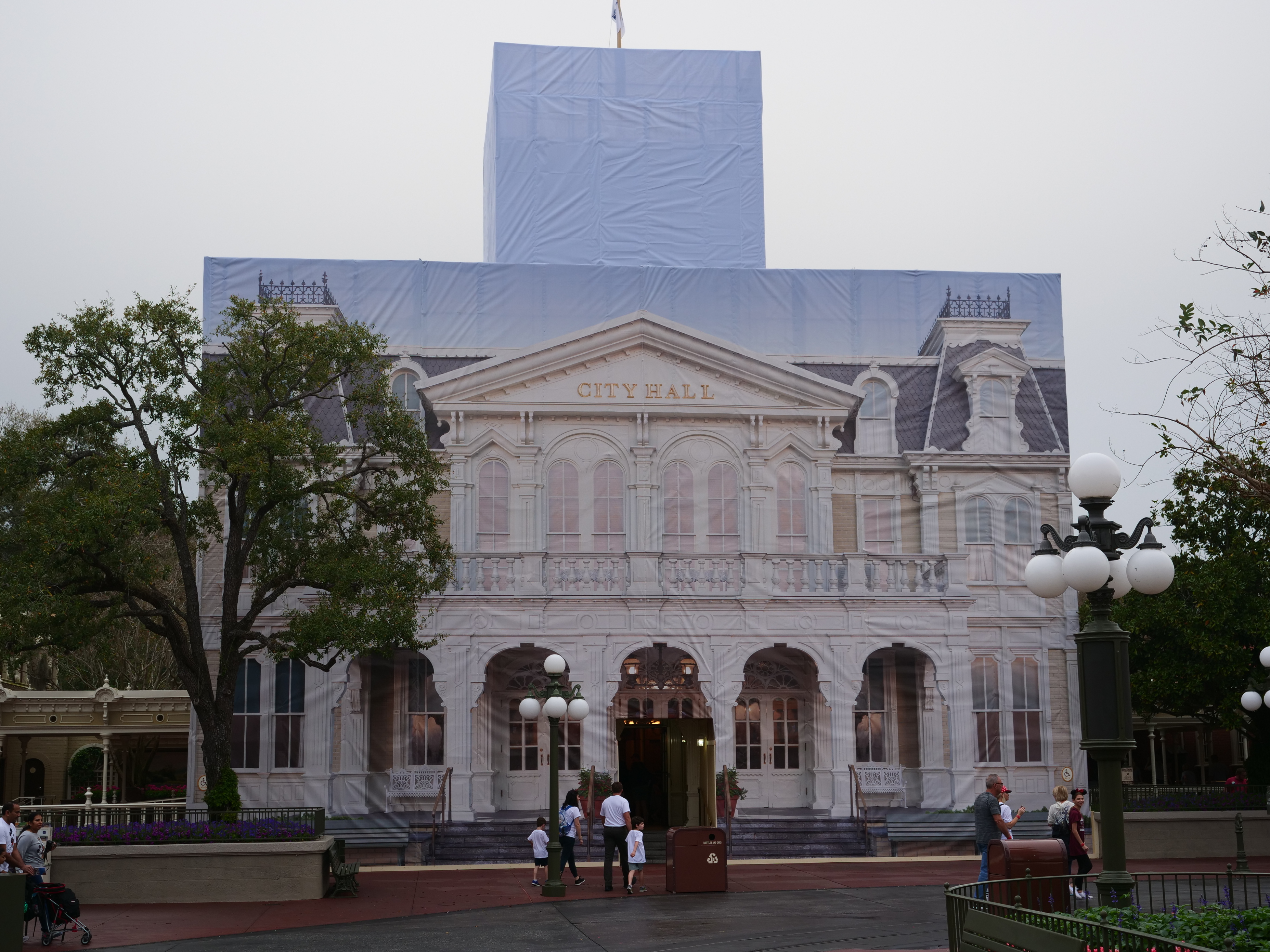 City Hall on Main Street has had some exterior decor added to its scrim. Instead of the plain tan scrim that covered the building for a couple weeks we now have a representation of the building's usual (and more picturesque) aesthetic.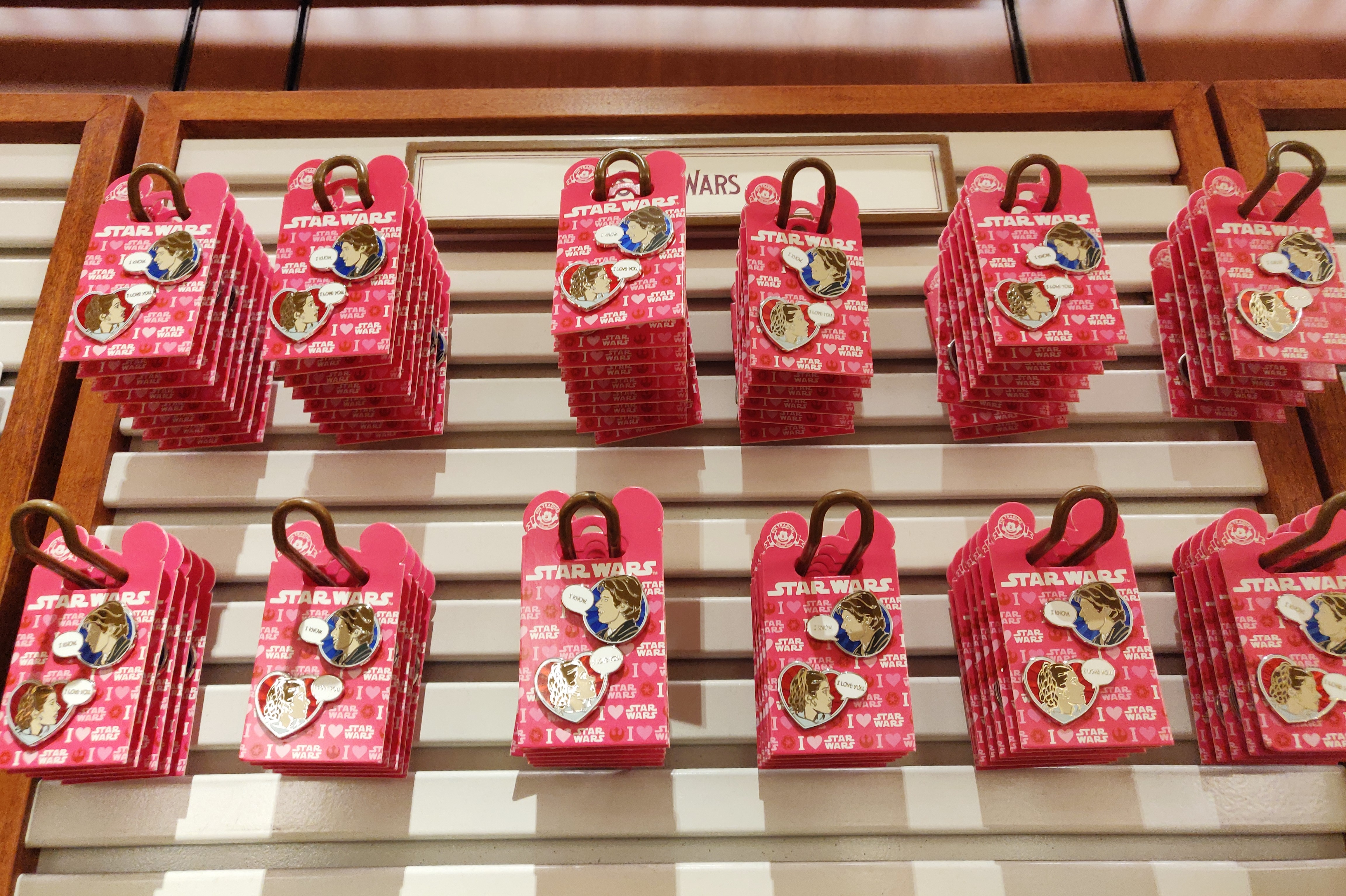 For the couples out there who love Star Wars as much as they love each other, The Emporium is well-stocked with these Han and Leia pin sets.
If your tastes lean a little more classic than Star Wars (nearly 40 years older in this case) then this Dooney & Bourke Fantasia collection may be right up your alley.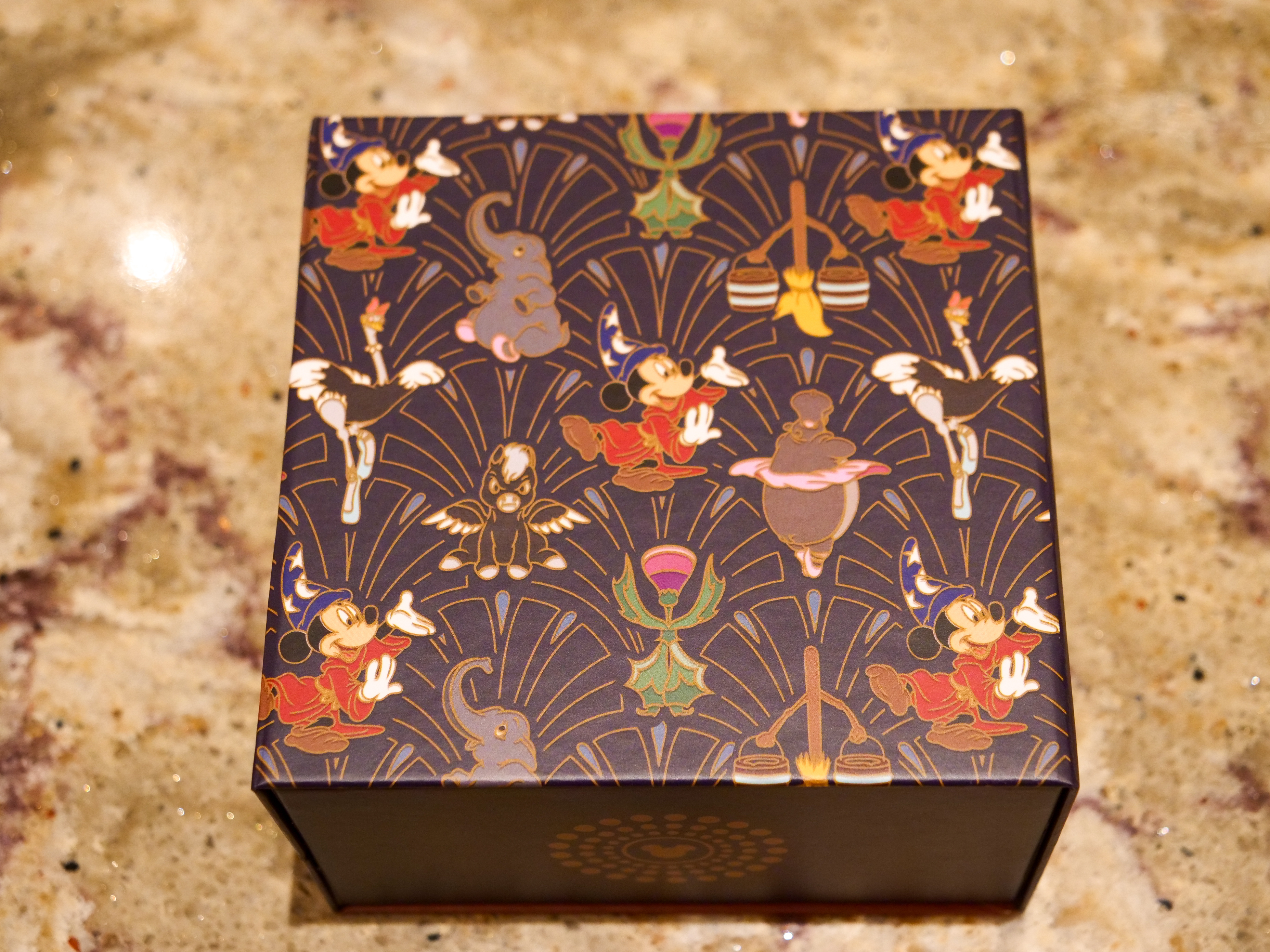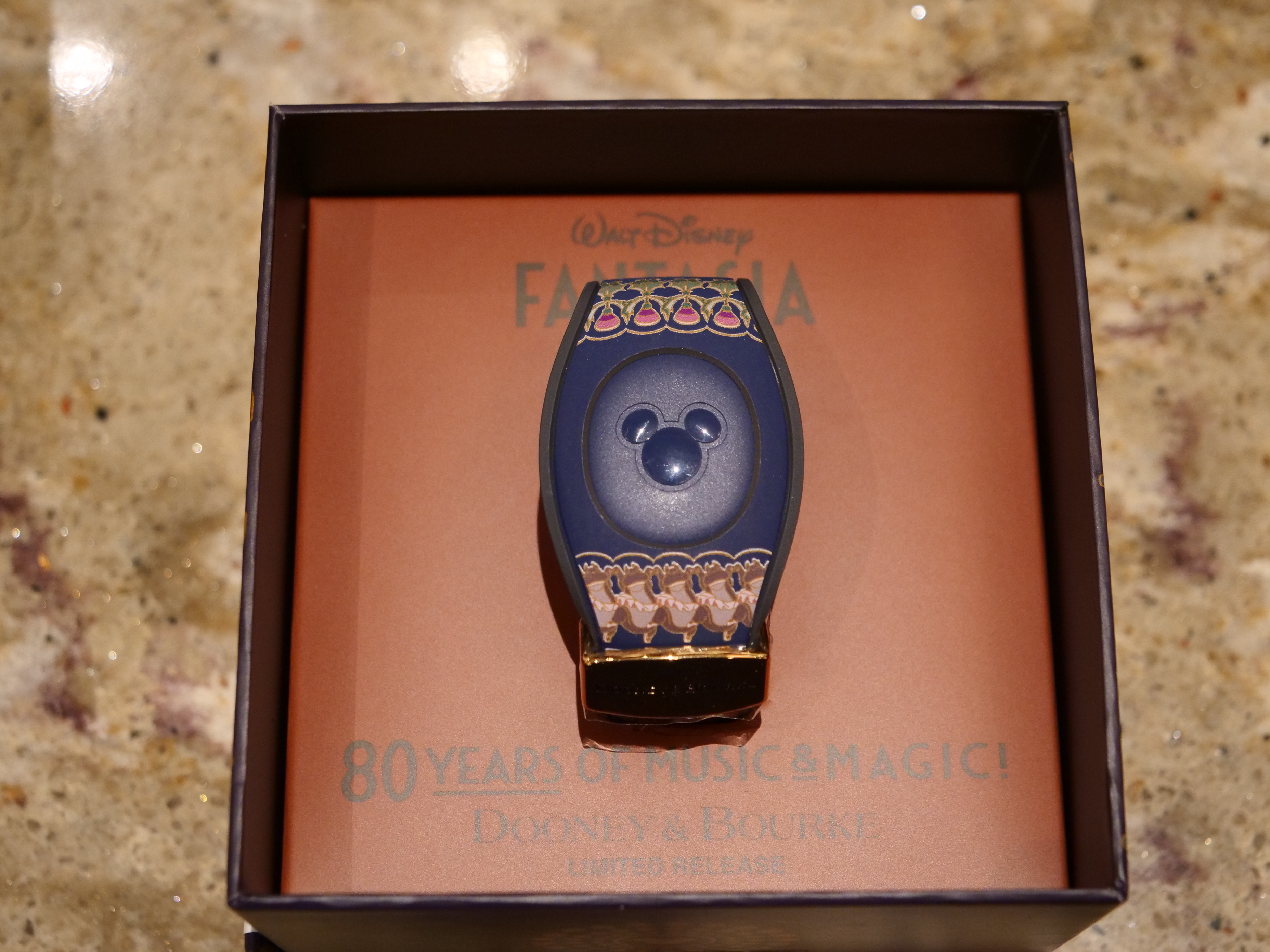 The collection includes this limited release MagicBand. You can read more about it on our full post, along with additional pictures, by clicking here.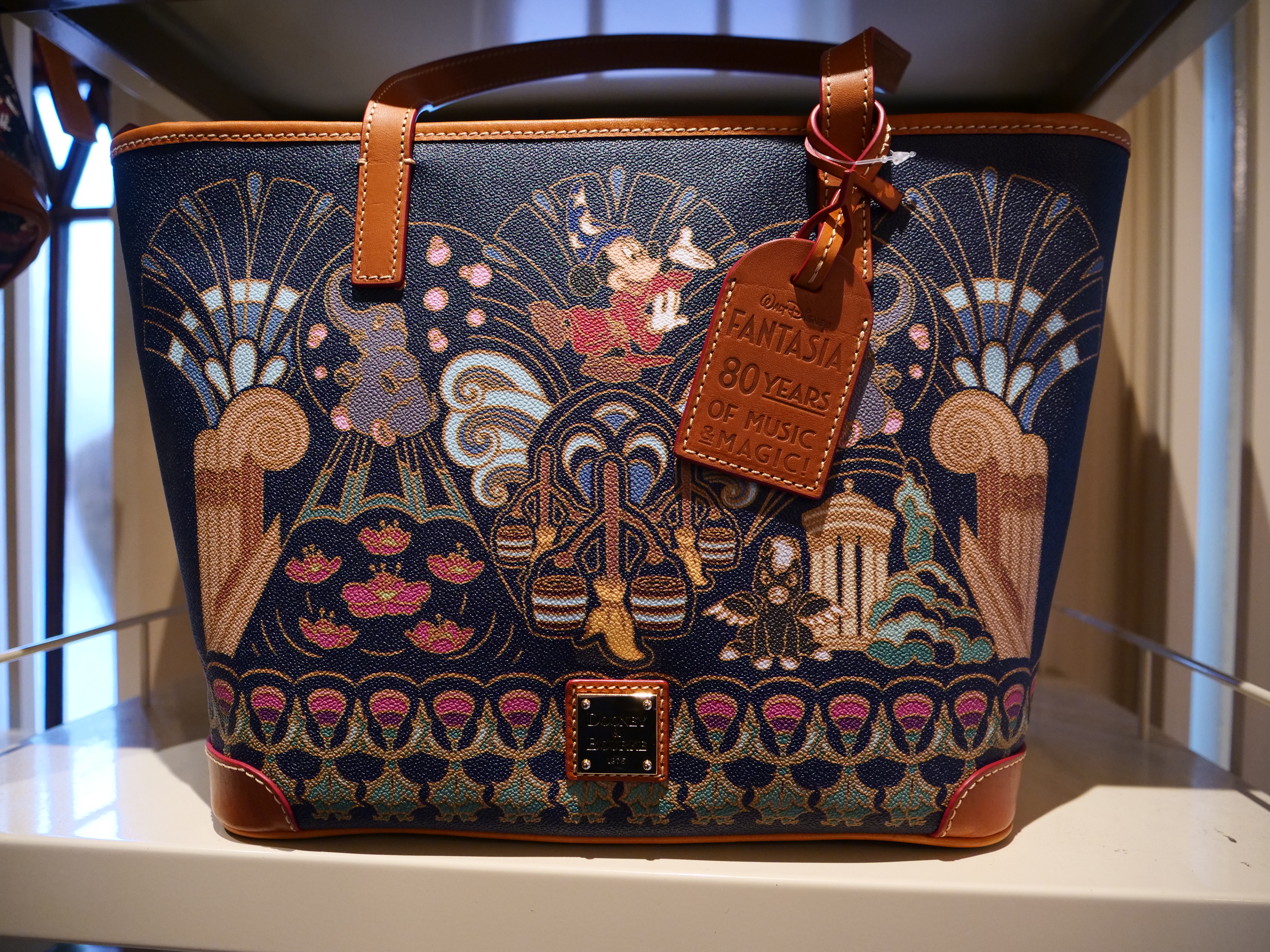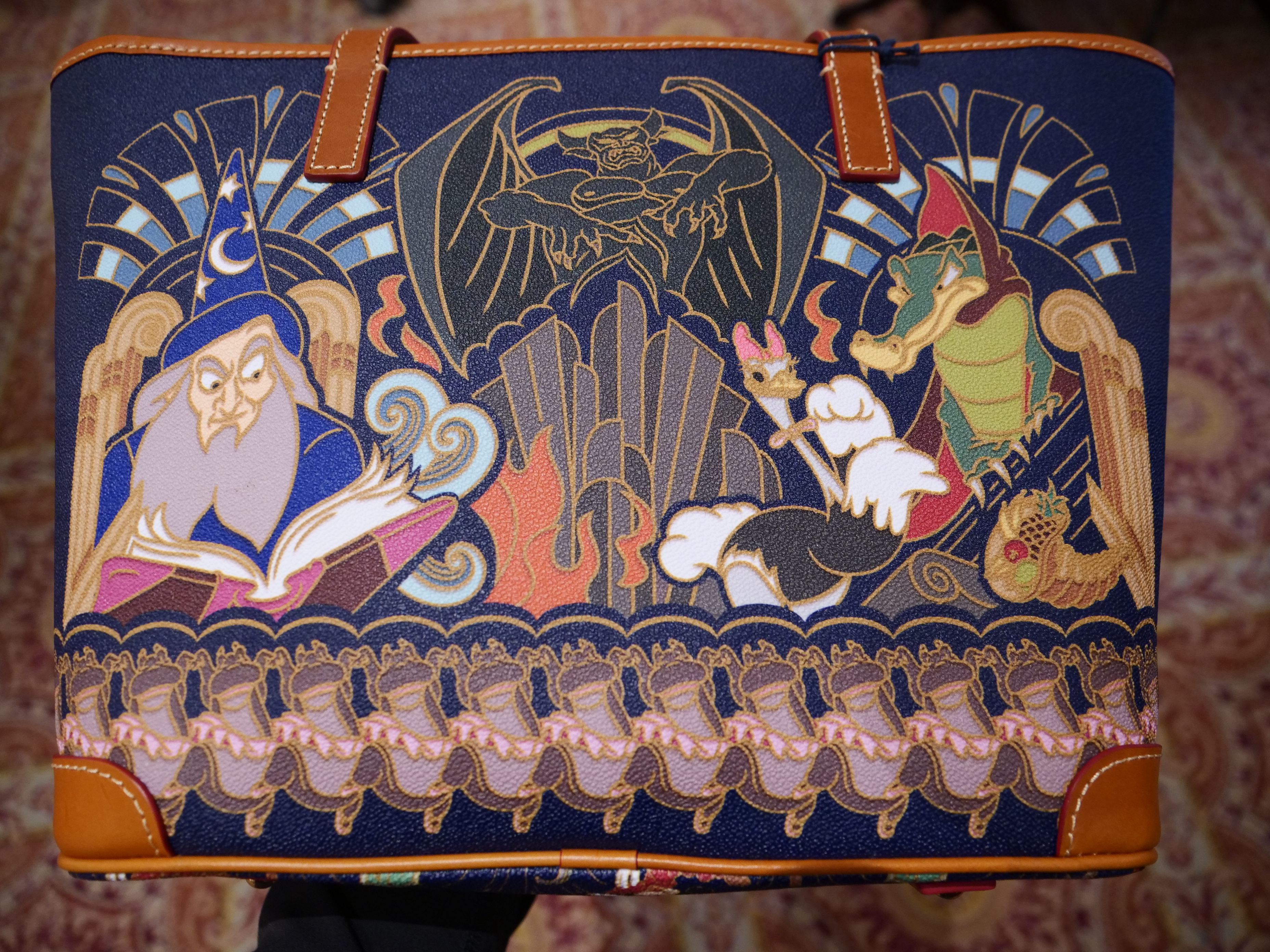 Naturally, it wouldn't be a Dooney collection without bags galore! This tote features Sorcerer Mickey on the front and Chernabog on the back, along with numerous other iconic characters.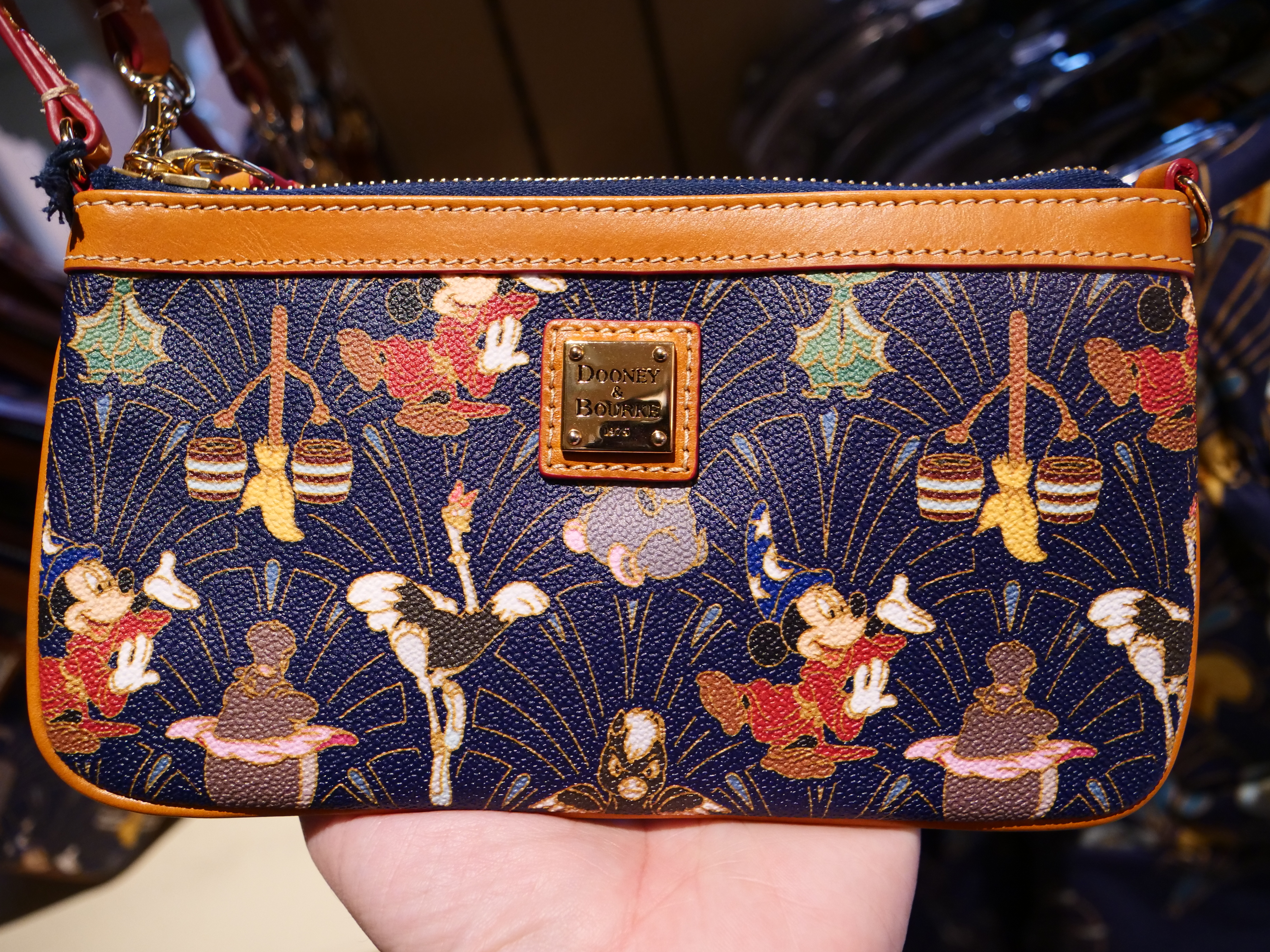 This wristlet also highlights Sorcerer Mickey and other recognizable characters from the 1940 feature film. In addition to these two bags, a third bag is available along with a similarly themed dress. You can read all about these items on our detailed post of the bags and dress.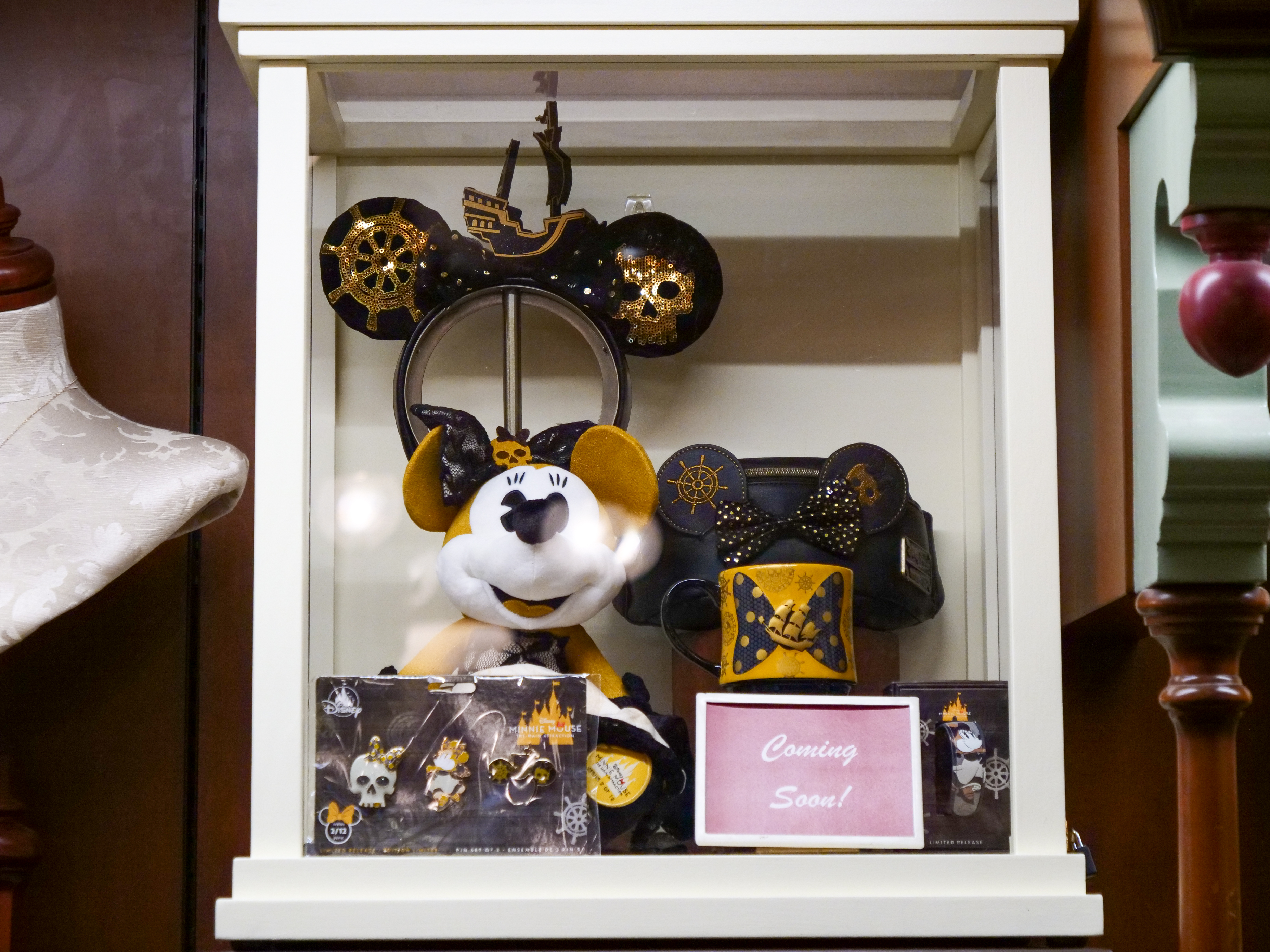 At Uptown Jewelers, we have a display previewing the February collection of Minnie Mouse: The Main Attraction. February's attraction is, as you may have guessed, Pirates of the Caribbean. We have a preview of the items that will be released this month which you can view by clicking here.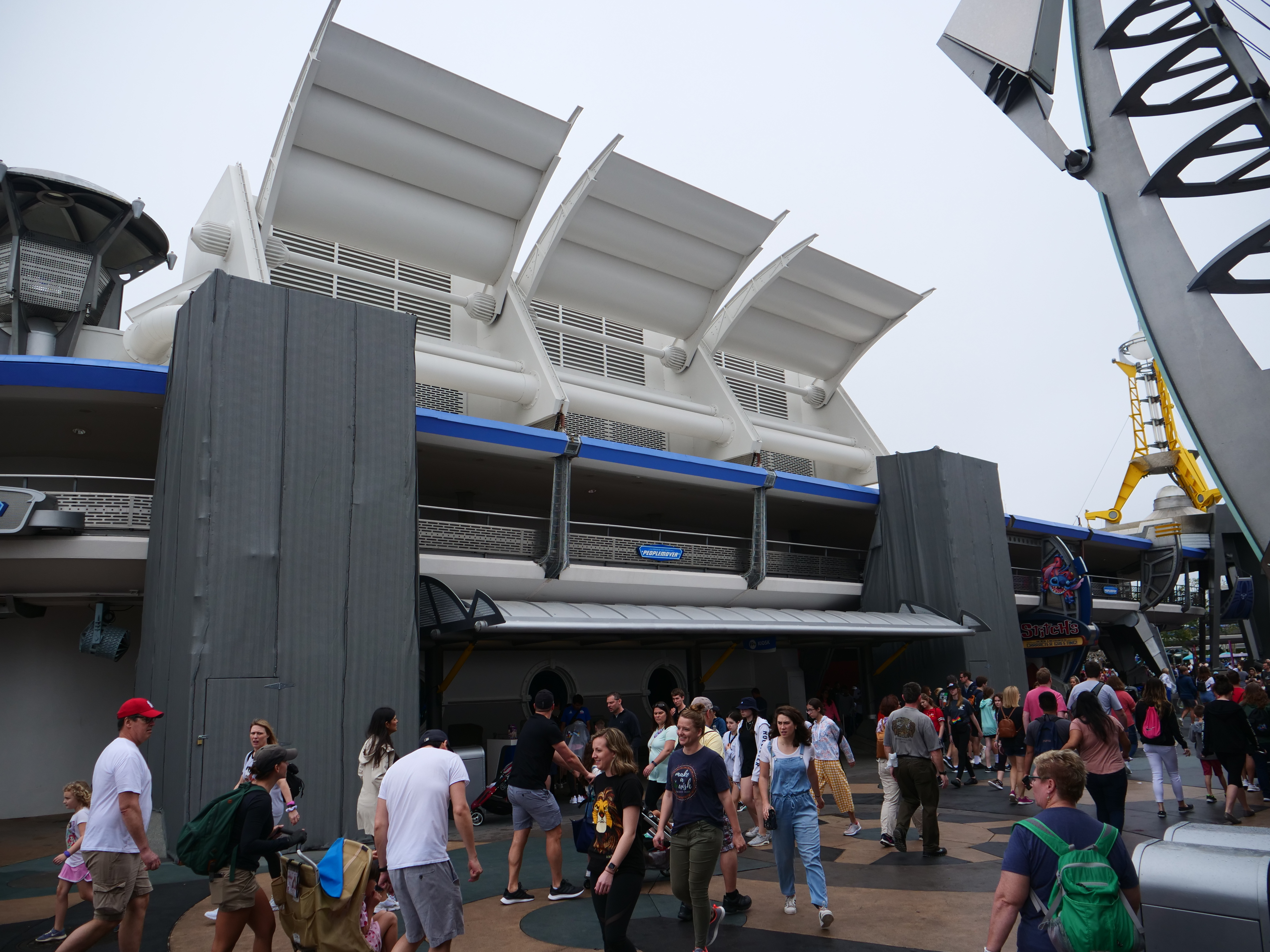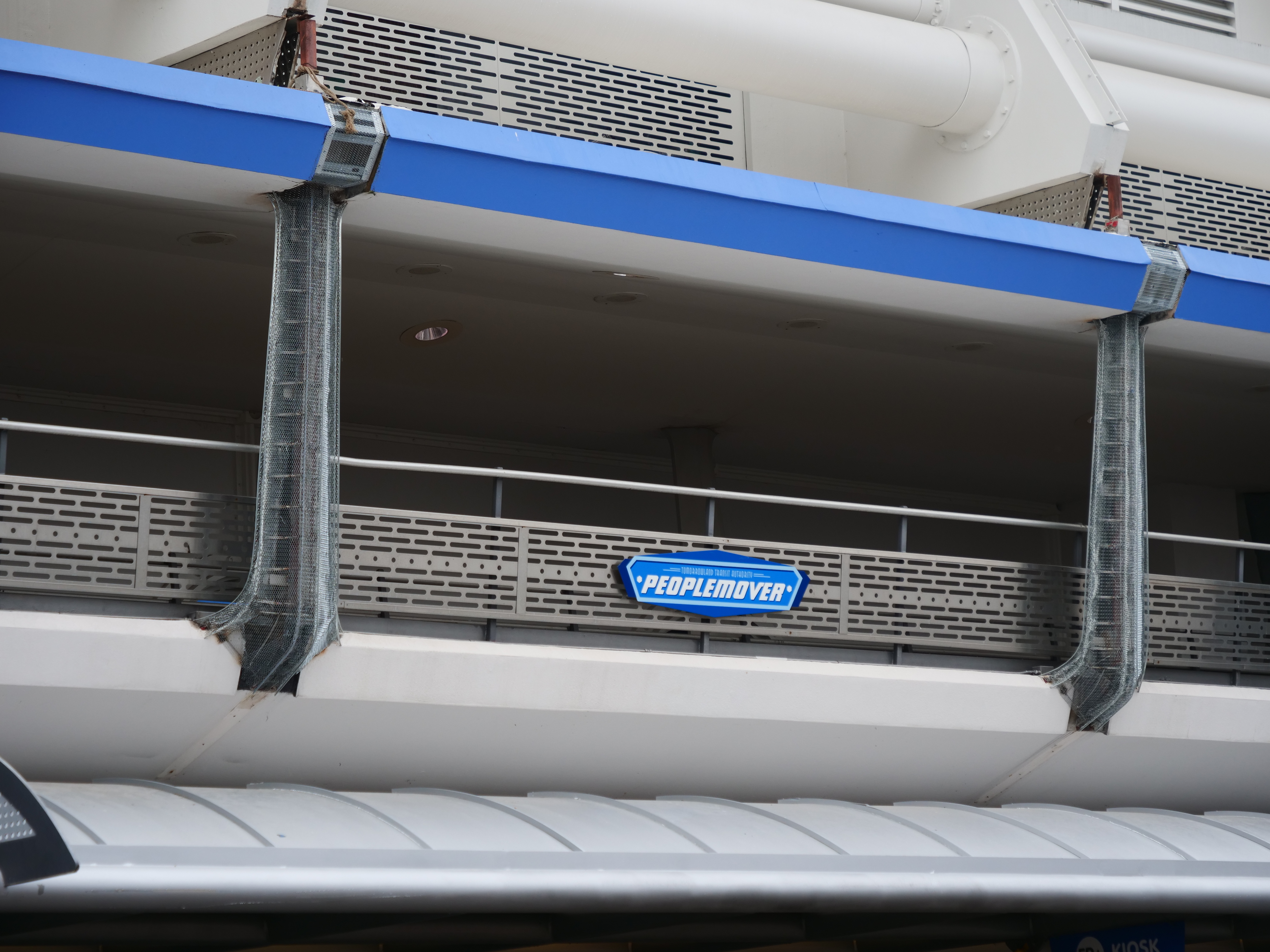 In Tomorrowland, the refurbishment of the support posts along the PeopleMover continues steadily. Some of them are surrounded by scaffolding and scrim, while others are further along (or even completed).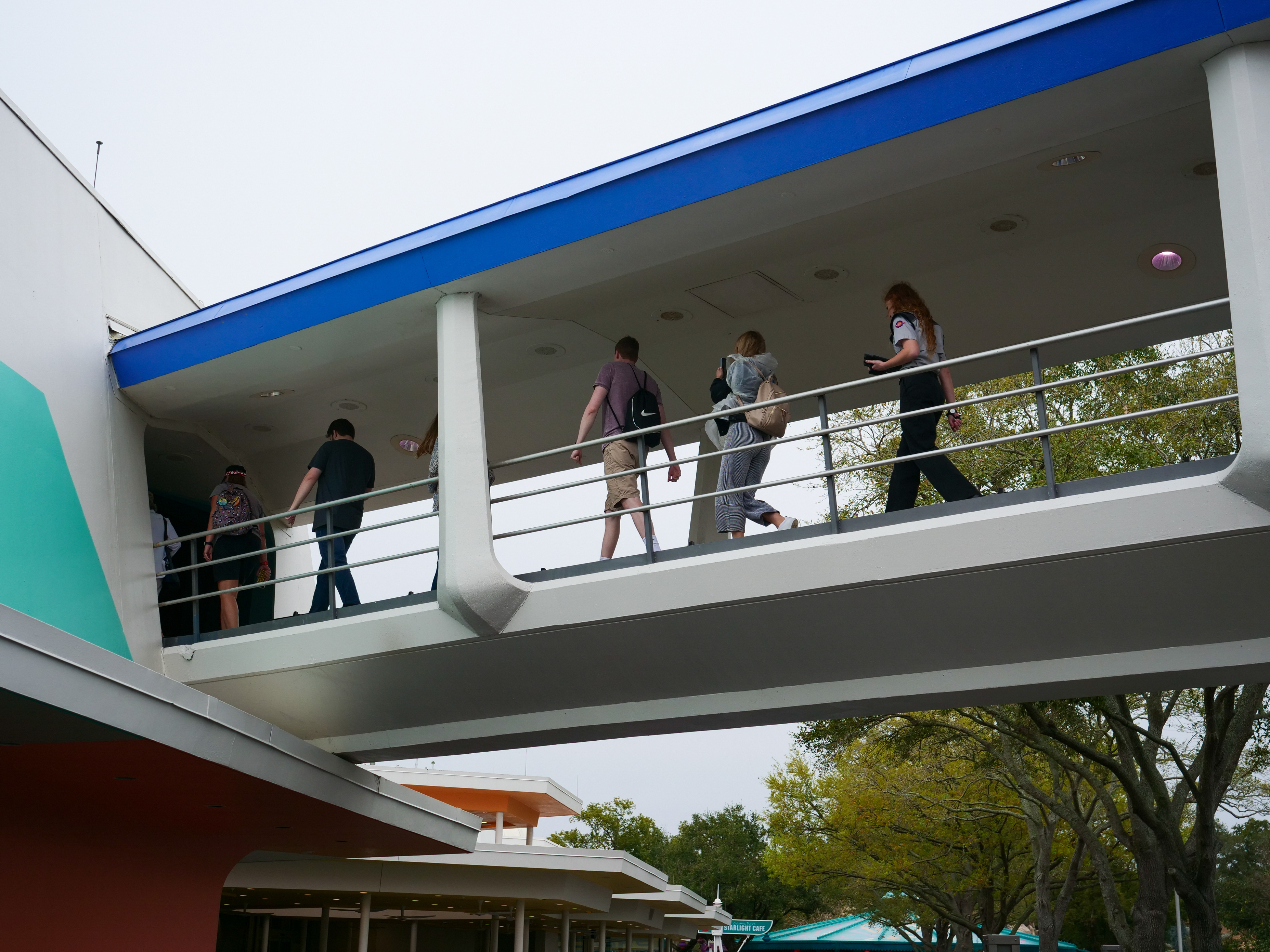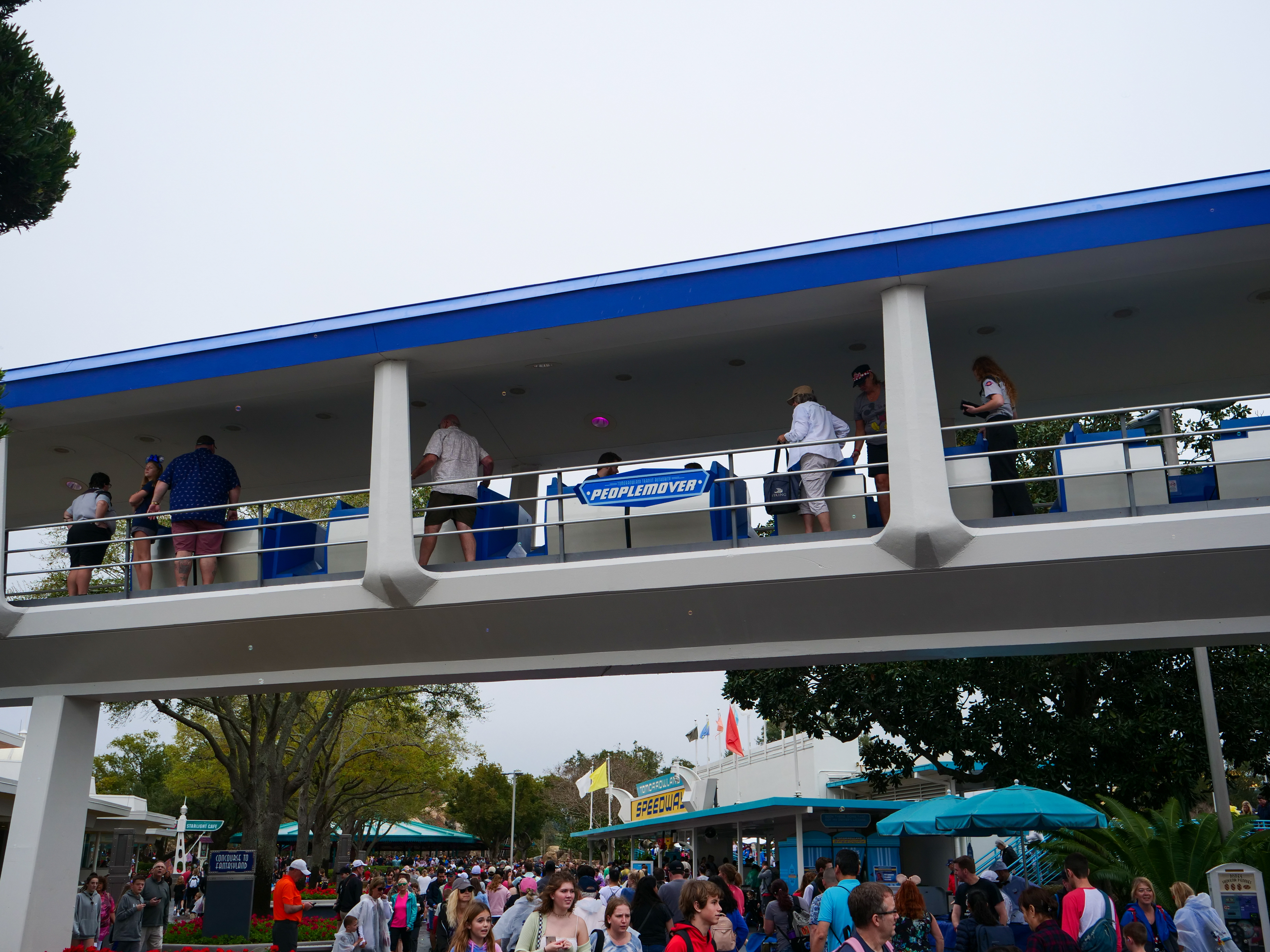 Filed under less common PeopleMover updates, the attraction was evacuated today due to technical issues.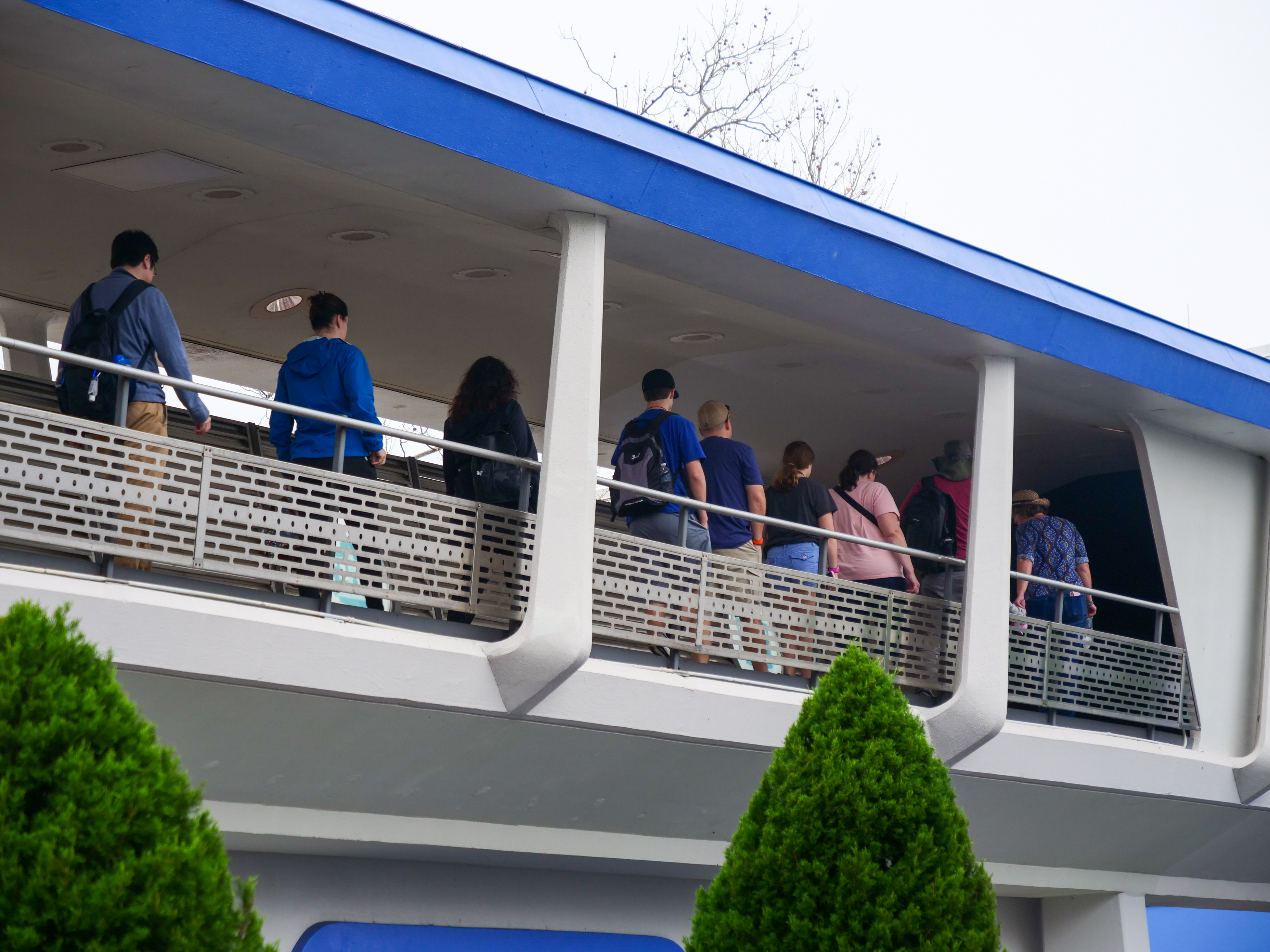 All guests were escorted off the attraction by cast members, but were given FastPasses for their inconvenience. The PeopleMover did reopen later in the morning to provide for some relaxing (and dry!) grand circle tours above Tomorrowland.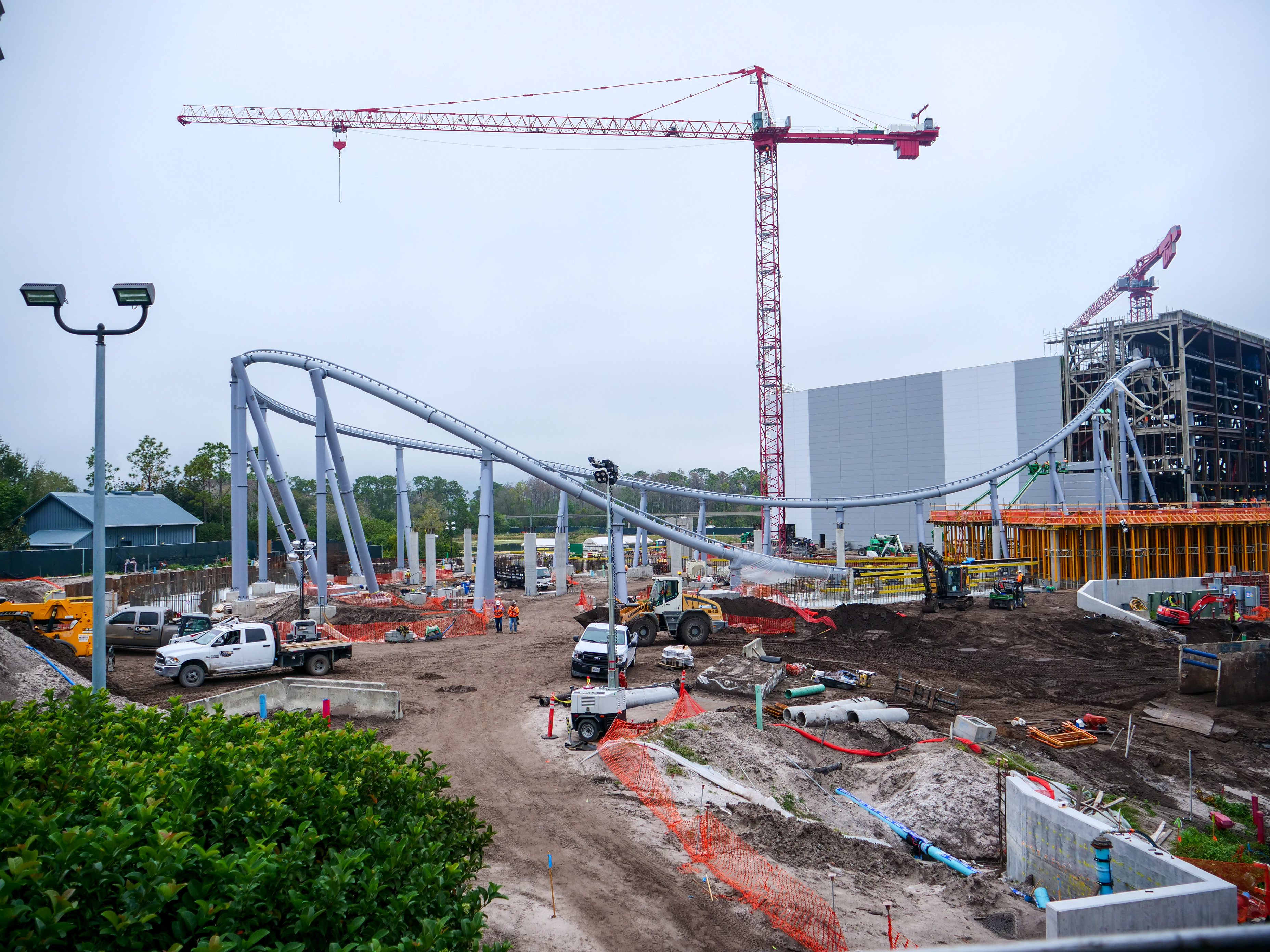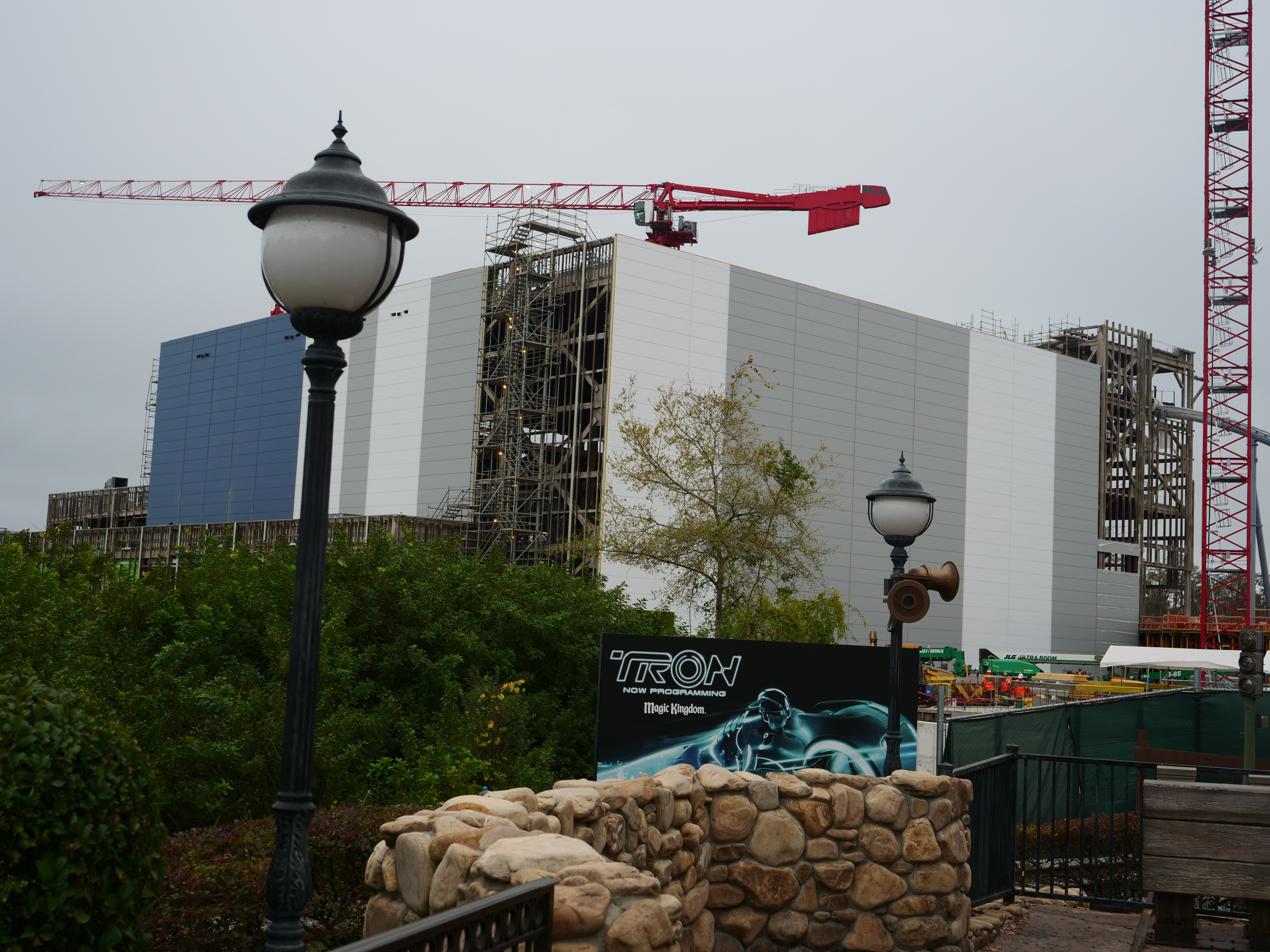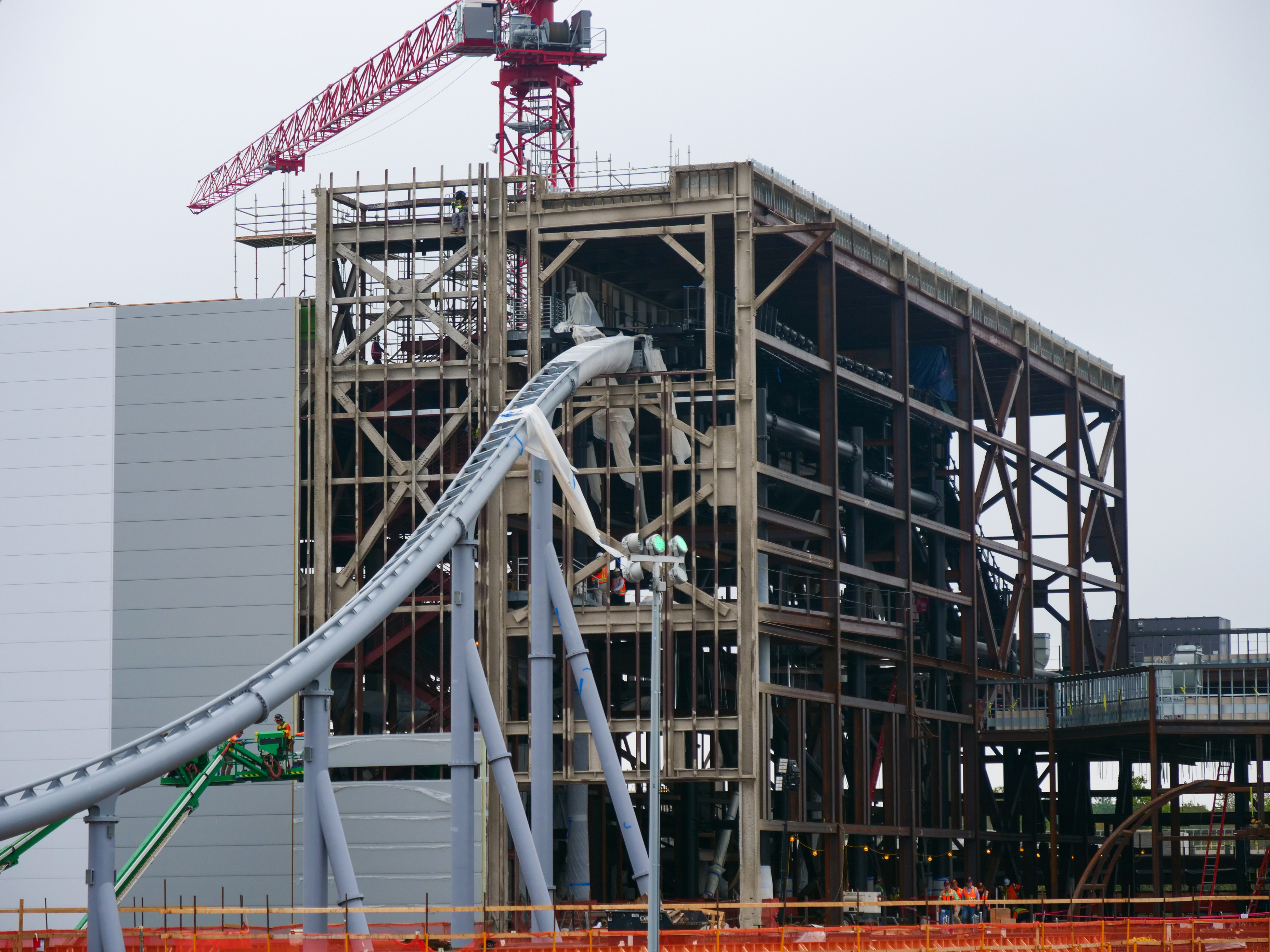 In a return to our regularly-scheduled construction, TRON Lightcycle Run keeps speeding towards its 2021 completion date.
In Fantasyland, the new Ink & Paint ears have made their way to Fantasy Faire.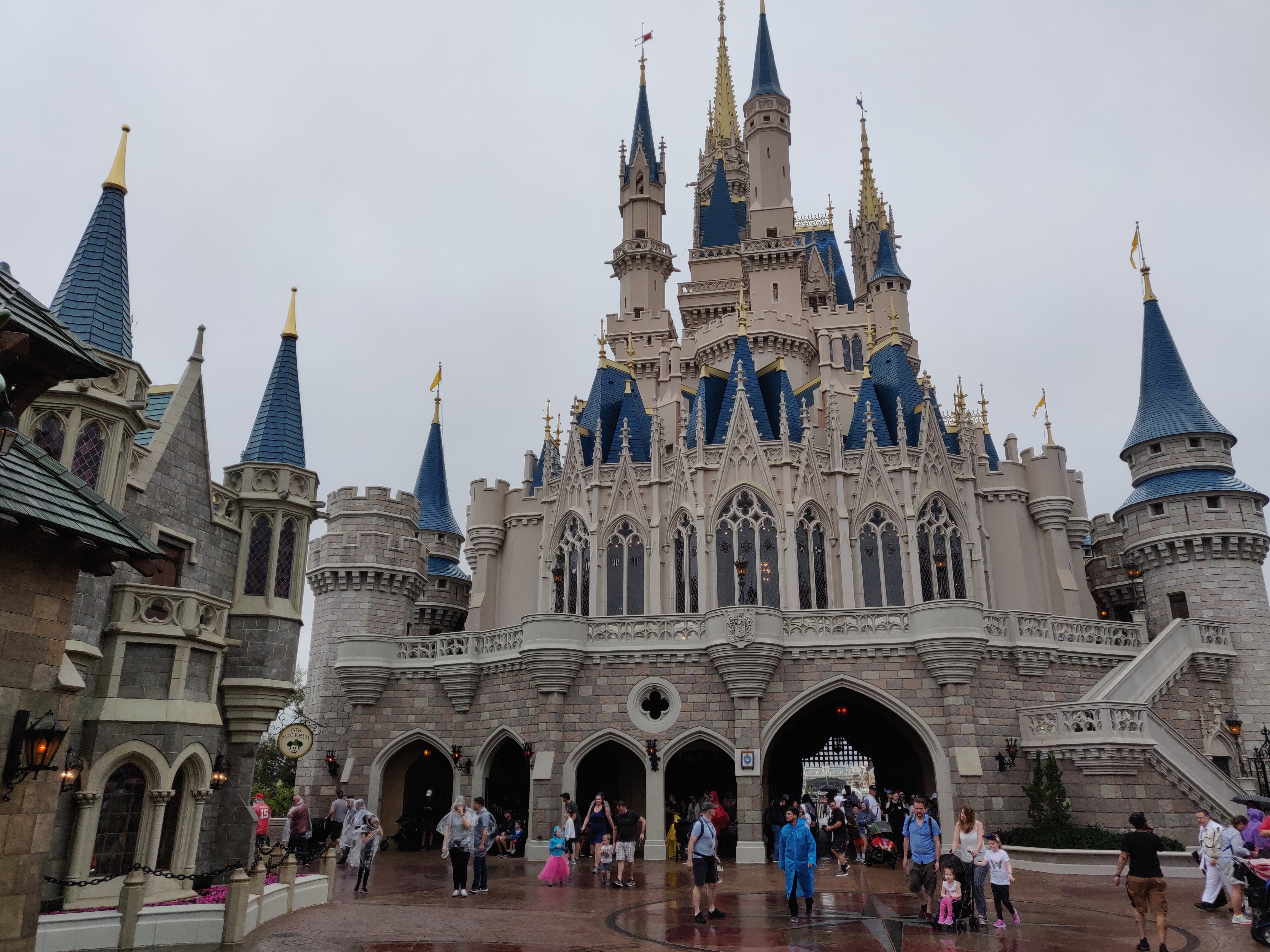 In other positive news, the crane and accompanying walls that sat behind Cinderella Castle for weeks has cleared away, leaving a nicer view of the castle and easier travel to Tomorrowland.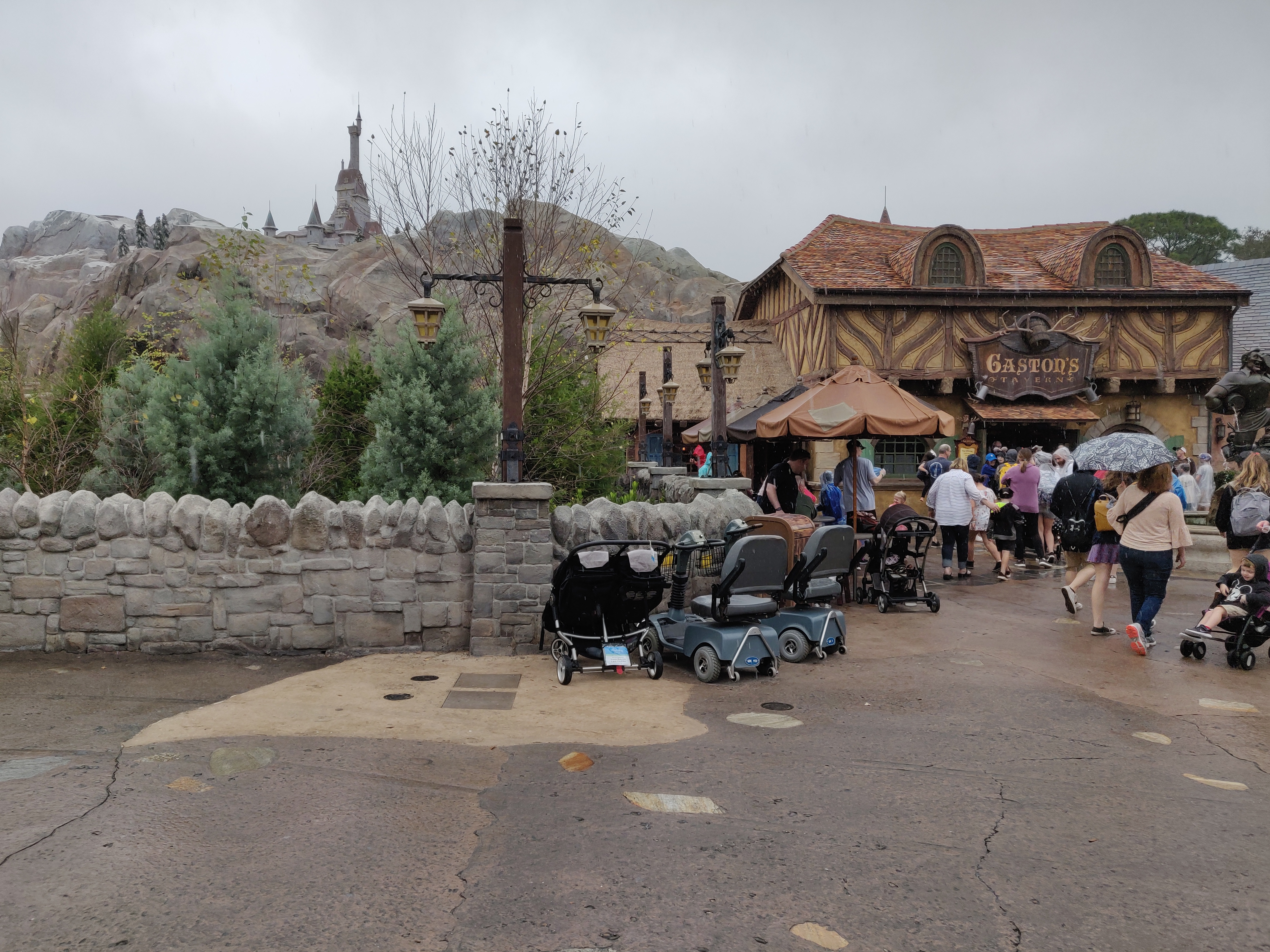 The construction box that appeared last week near Gaston's Tavern has gone as quickly as it came. We can see new pavement in the location where the box sat, with what appear to be some access panels in the ground.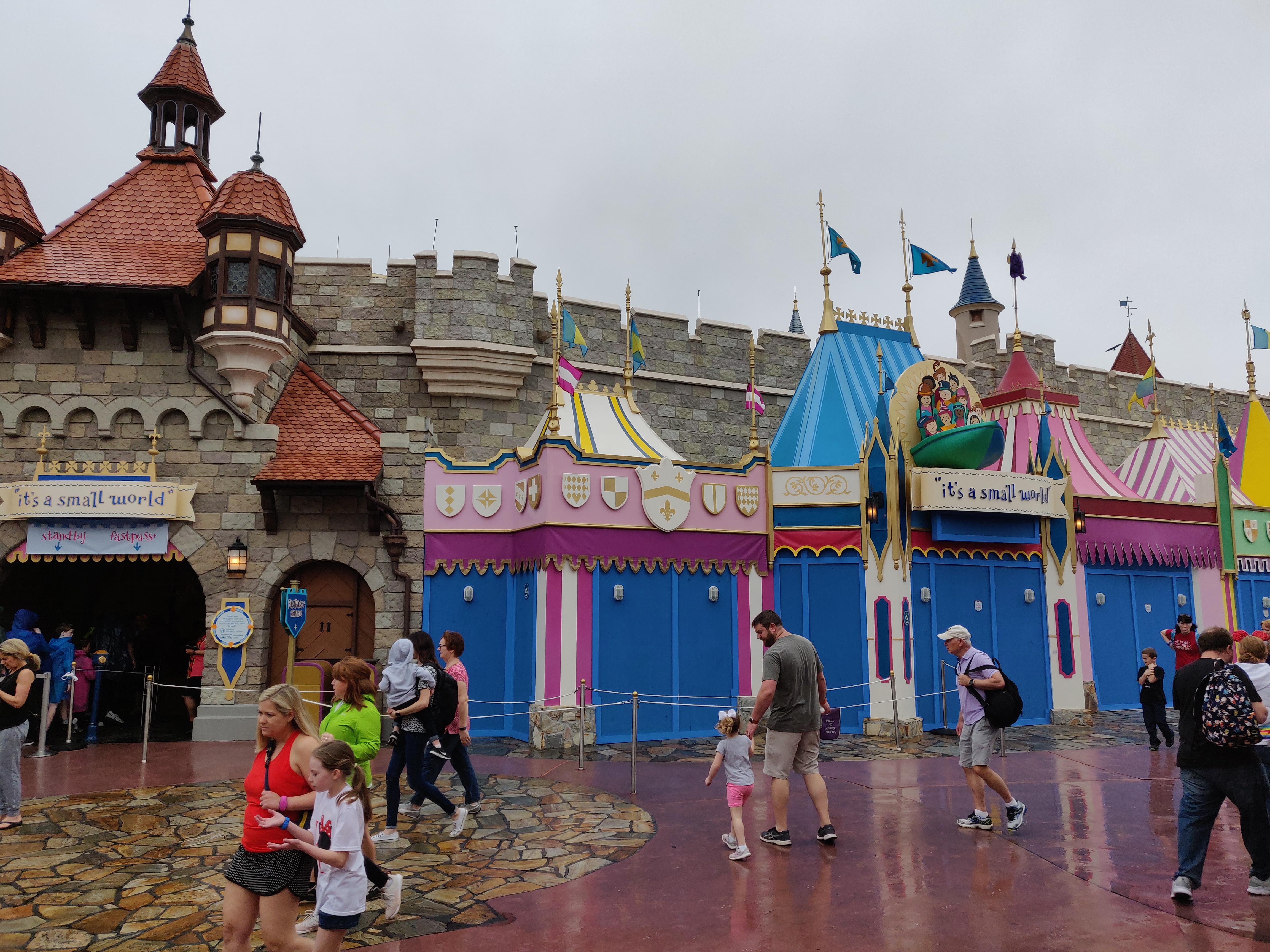 The queue refurbishment of it's a small world continues, with no end date currently known.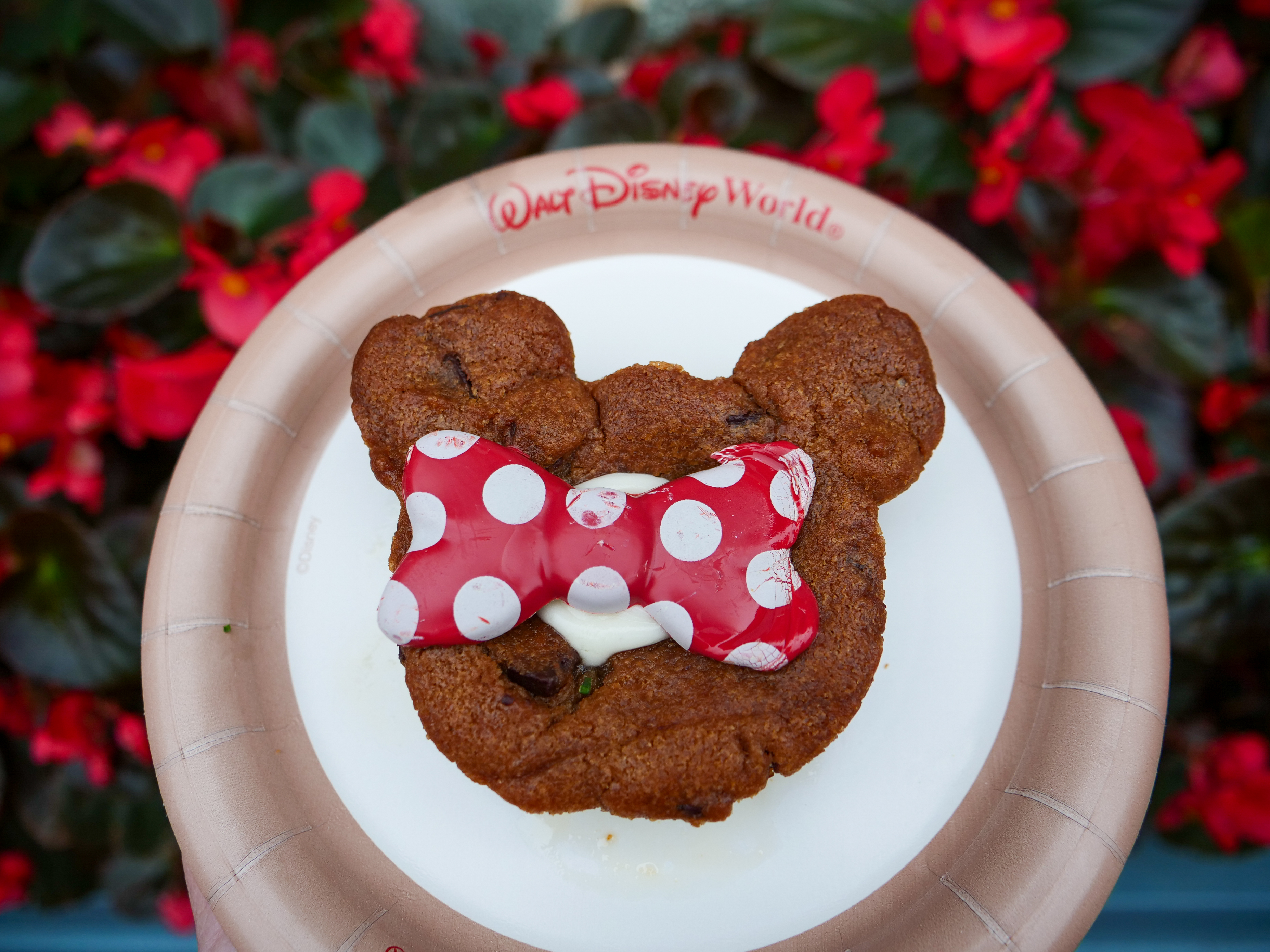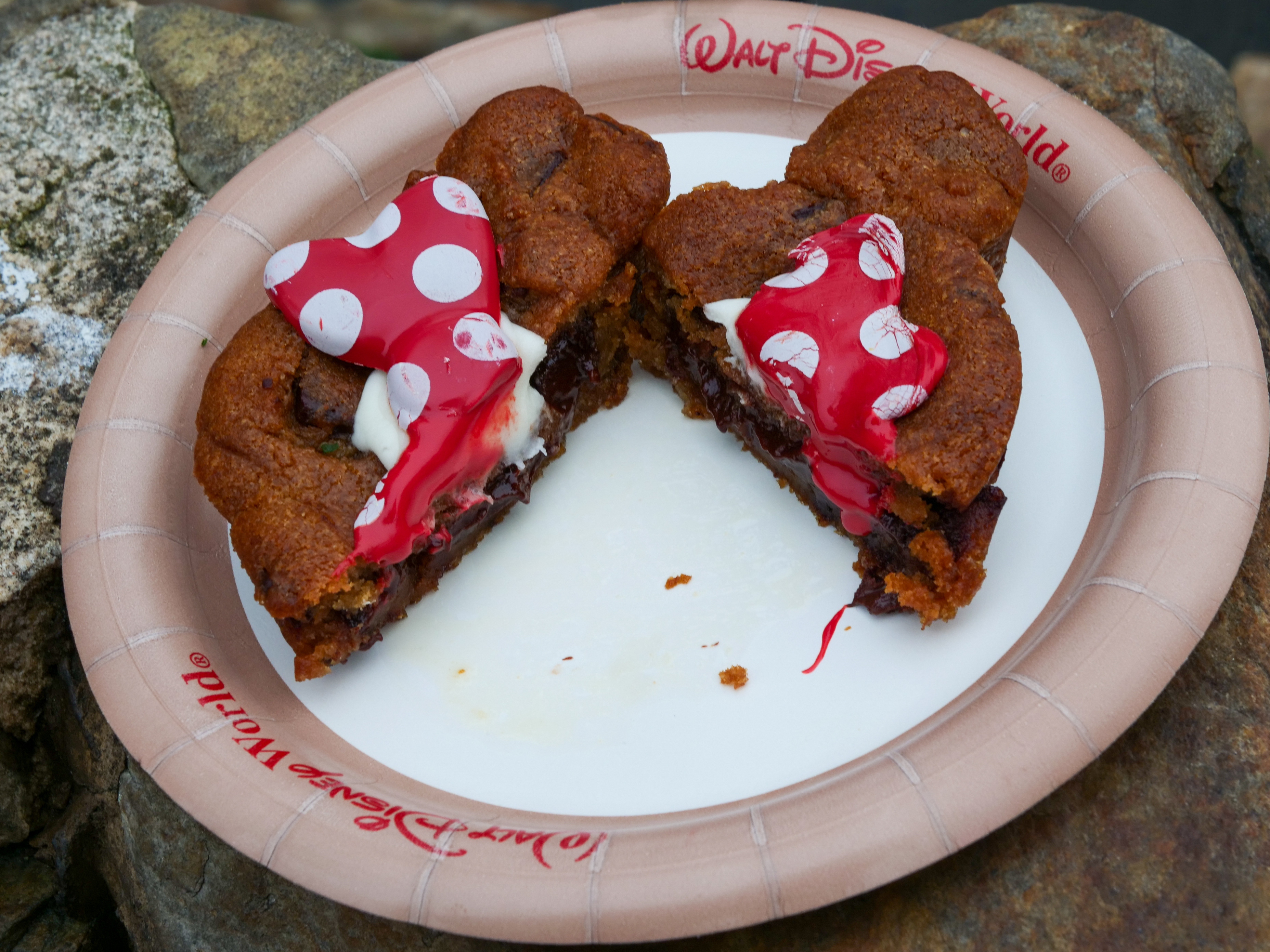 In Liberty Square we found this new Minnie Mouse themed cookie cake. We posted a full review, along with many pictures, in our complete write-up of the treat.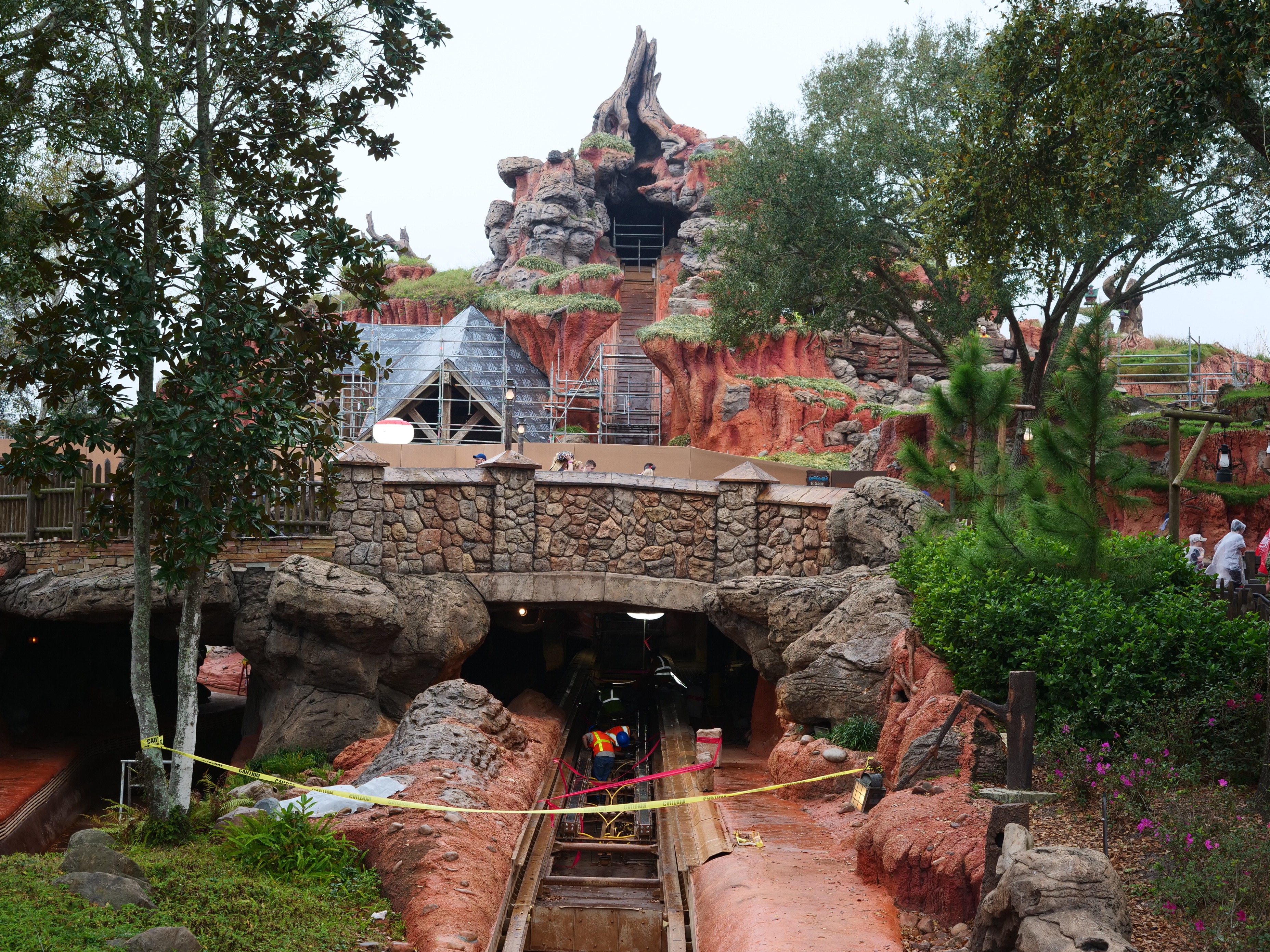 Moving west to Frontierland, the Splash Mountain refurbishment presses on with only two weeks remaining before its expected reopening.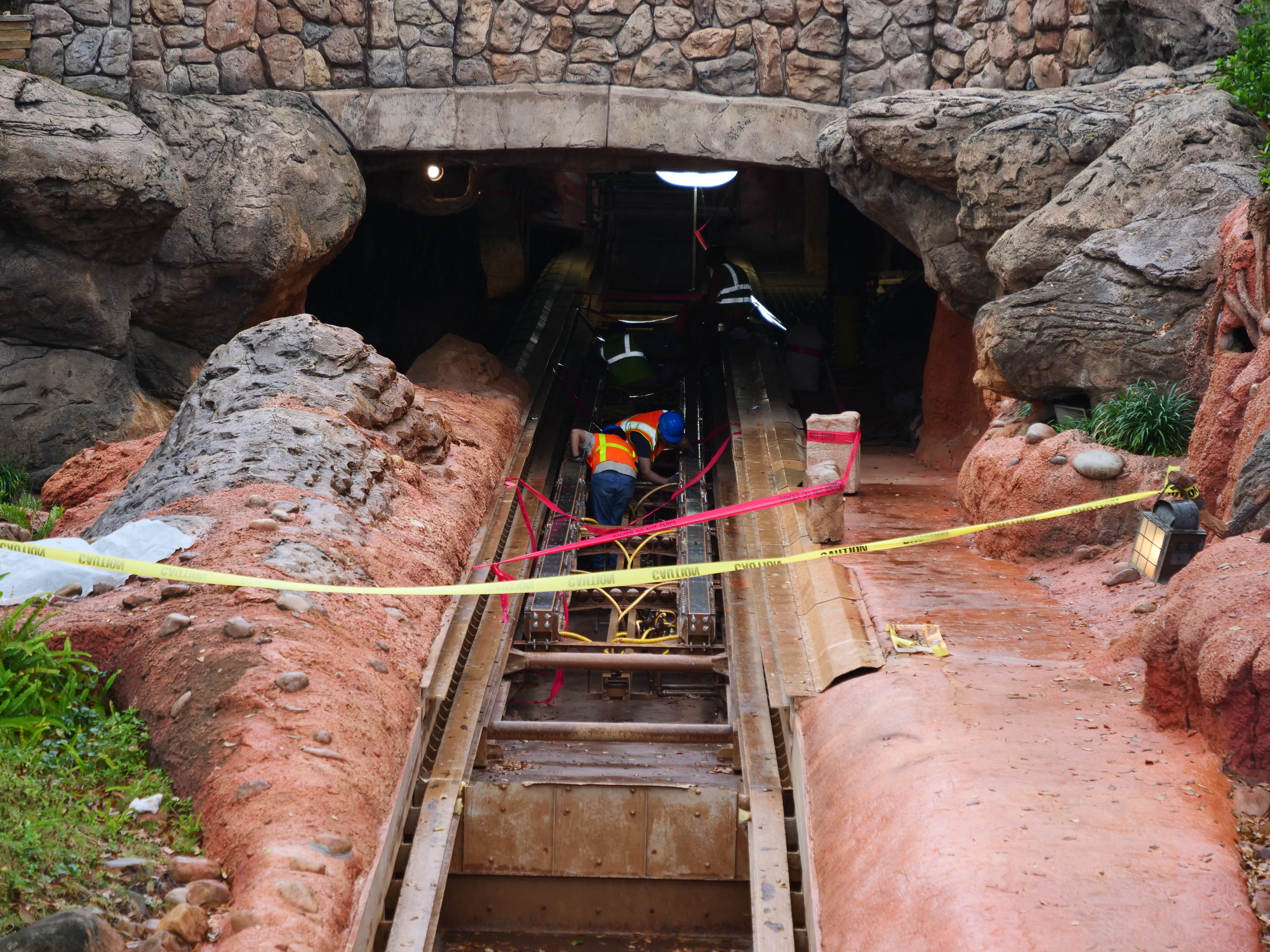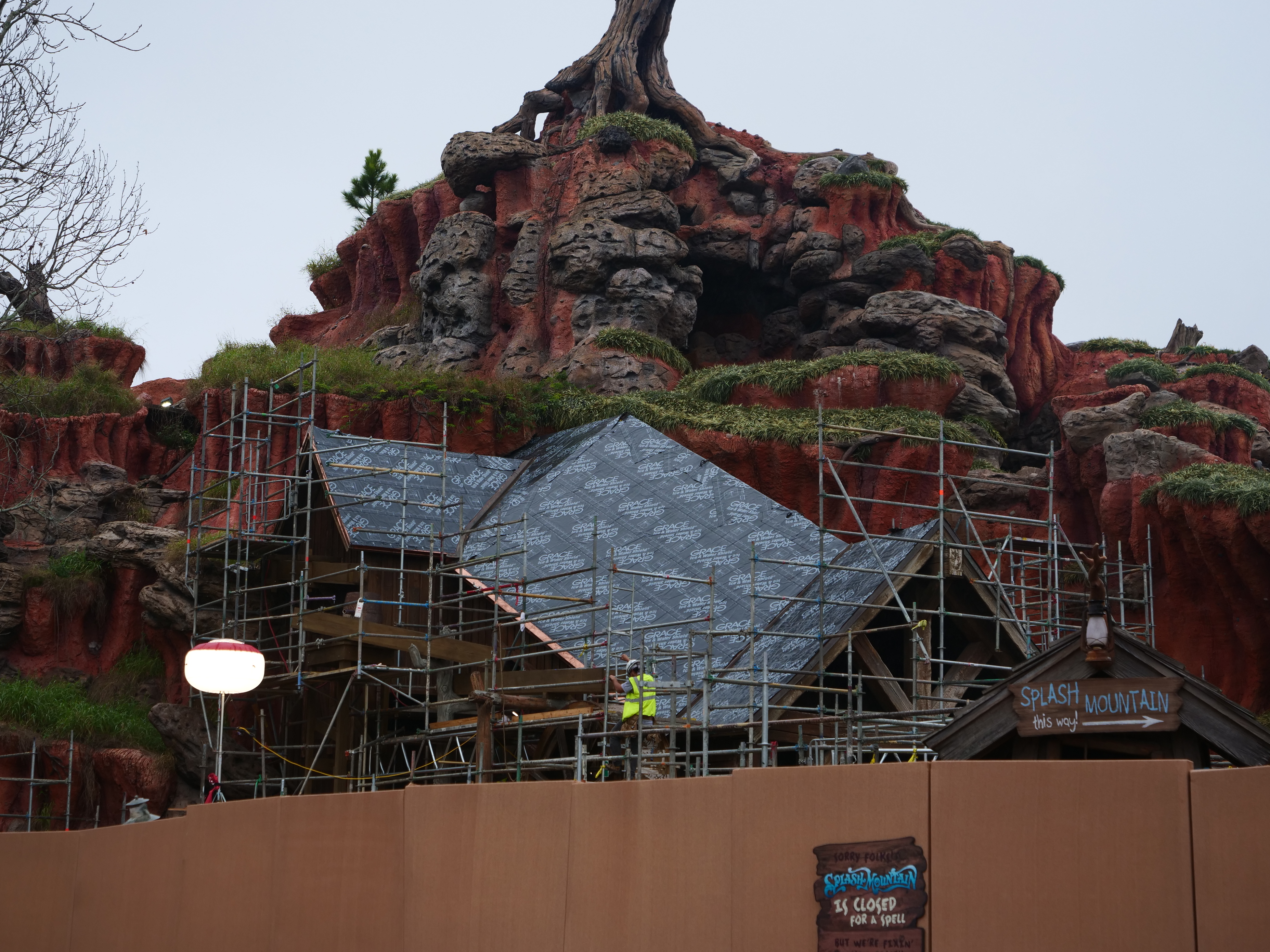 The barn and the bottom of the signature drop continue to receive the most attention as far as exterior elements are concerned.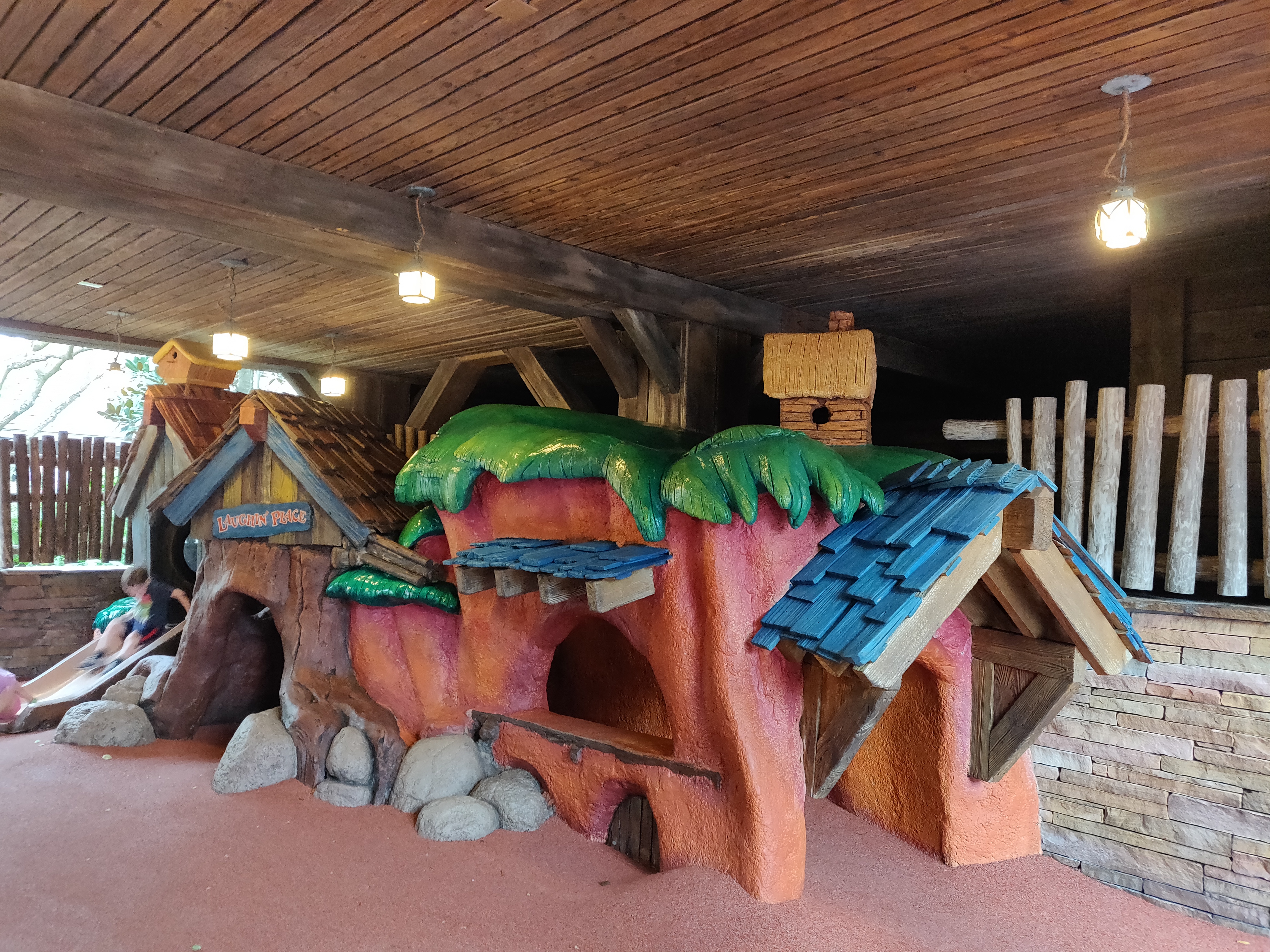 While the attraction still has a couple weeks to go before guests will be able to enjoy it, the Laughing Place Play Area has reopened with fresh paint and other touch-ups.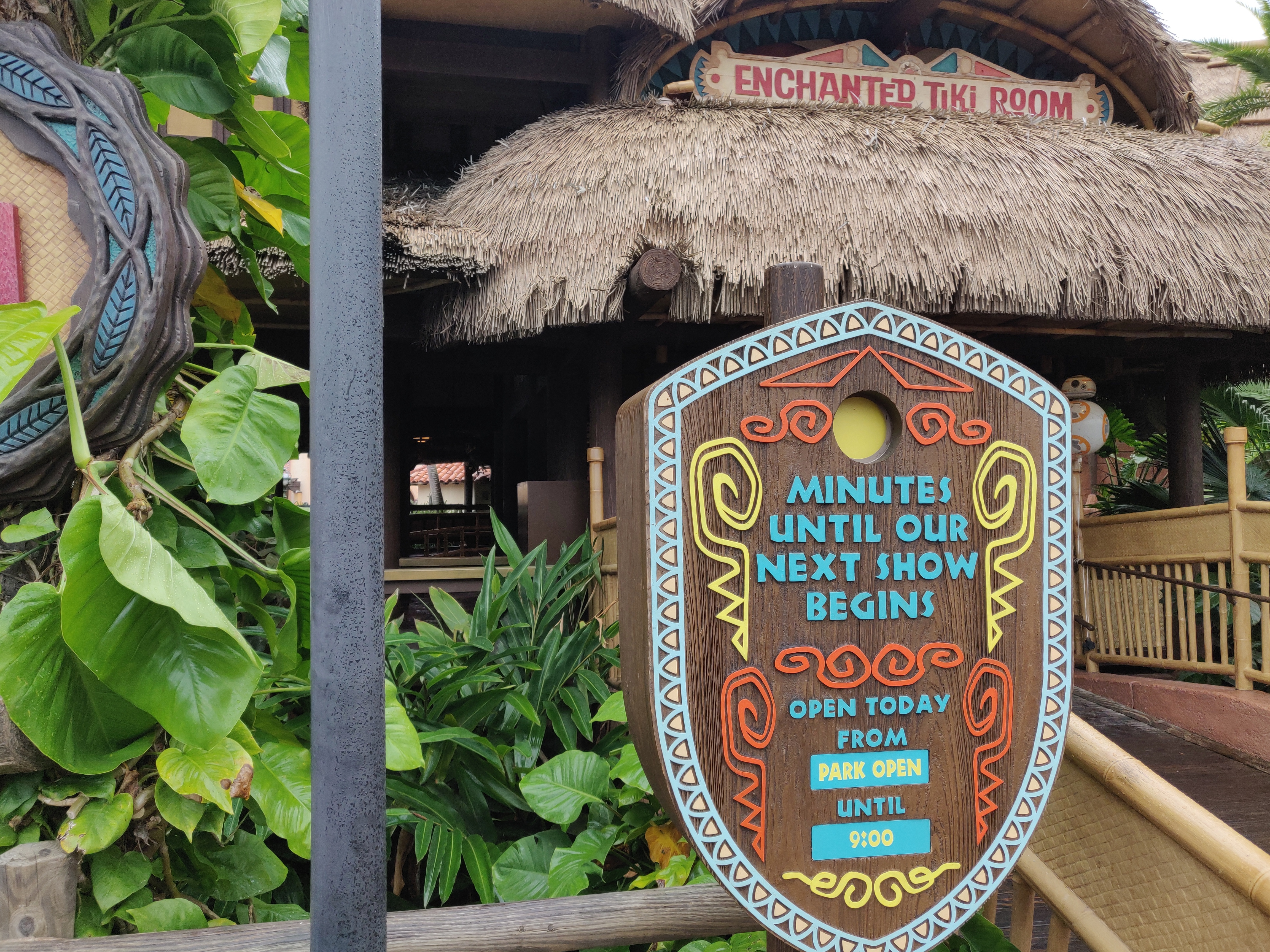 In Adventureland, the Enchanted Tiki Room is actively crooning, but the wait time signage is a bit mysterious.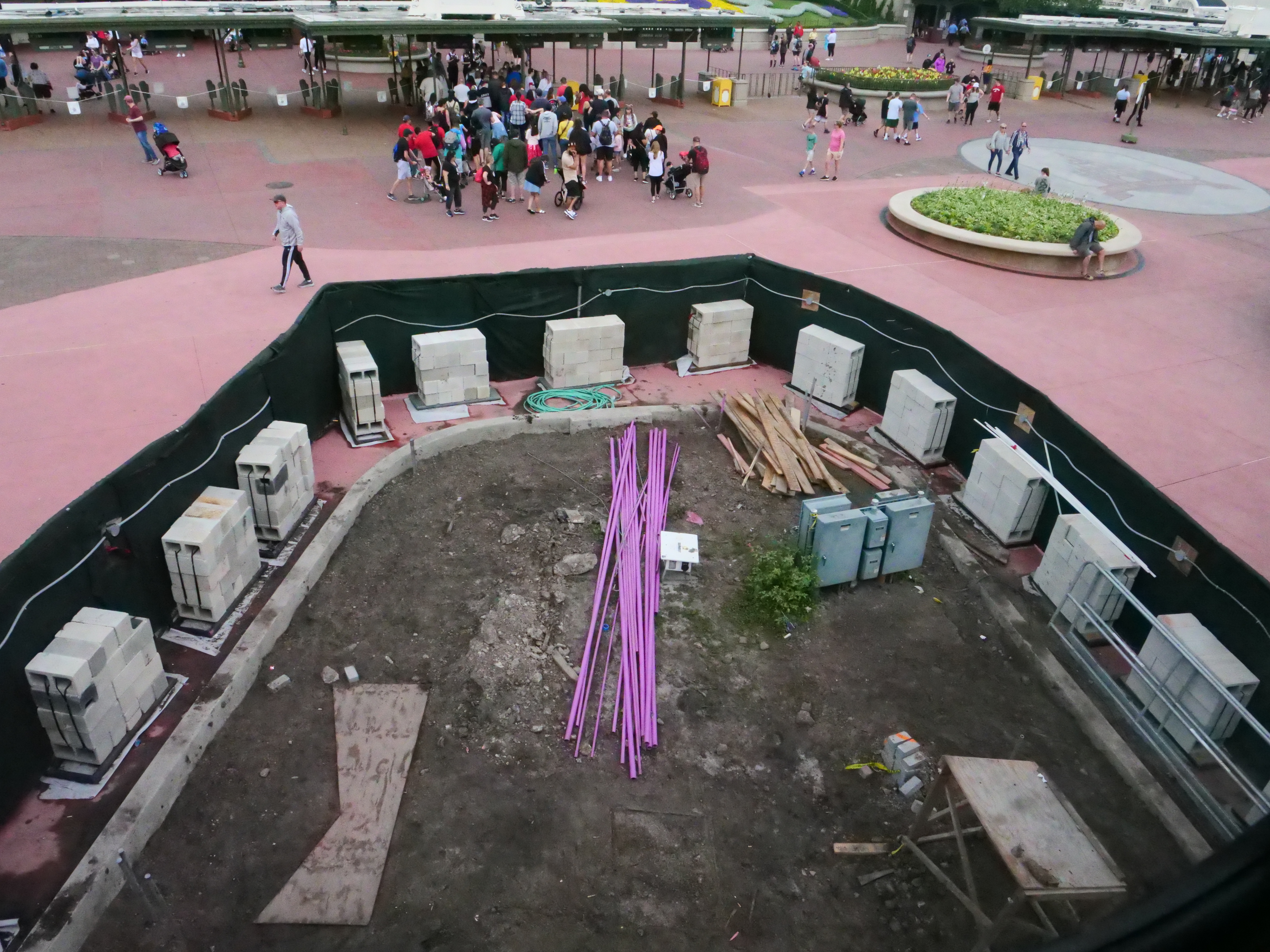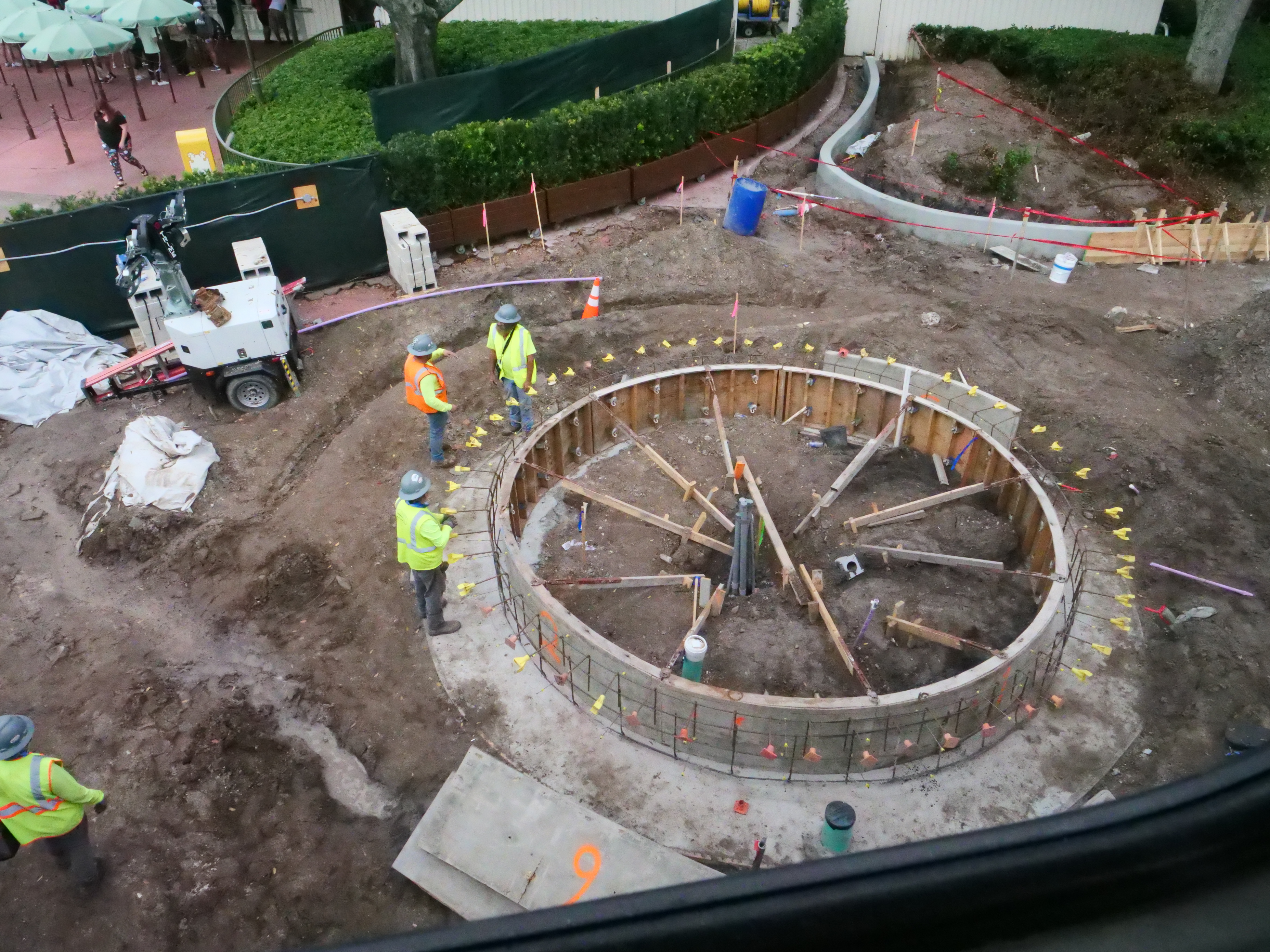 Outside of the Magic Kingdom, there are a bunch of construction projects happening. Here, the entry area for the park is undergoing some major enhancements.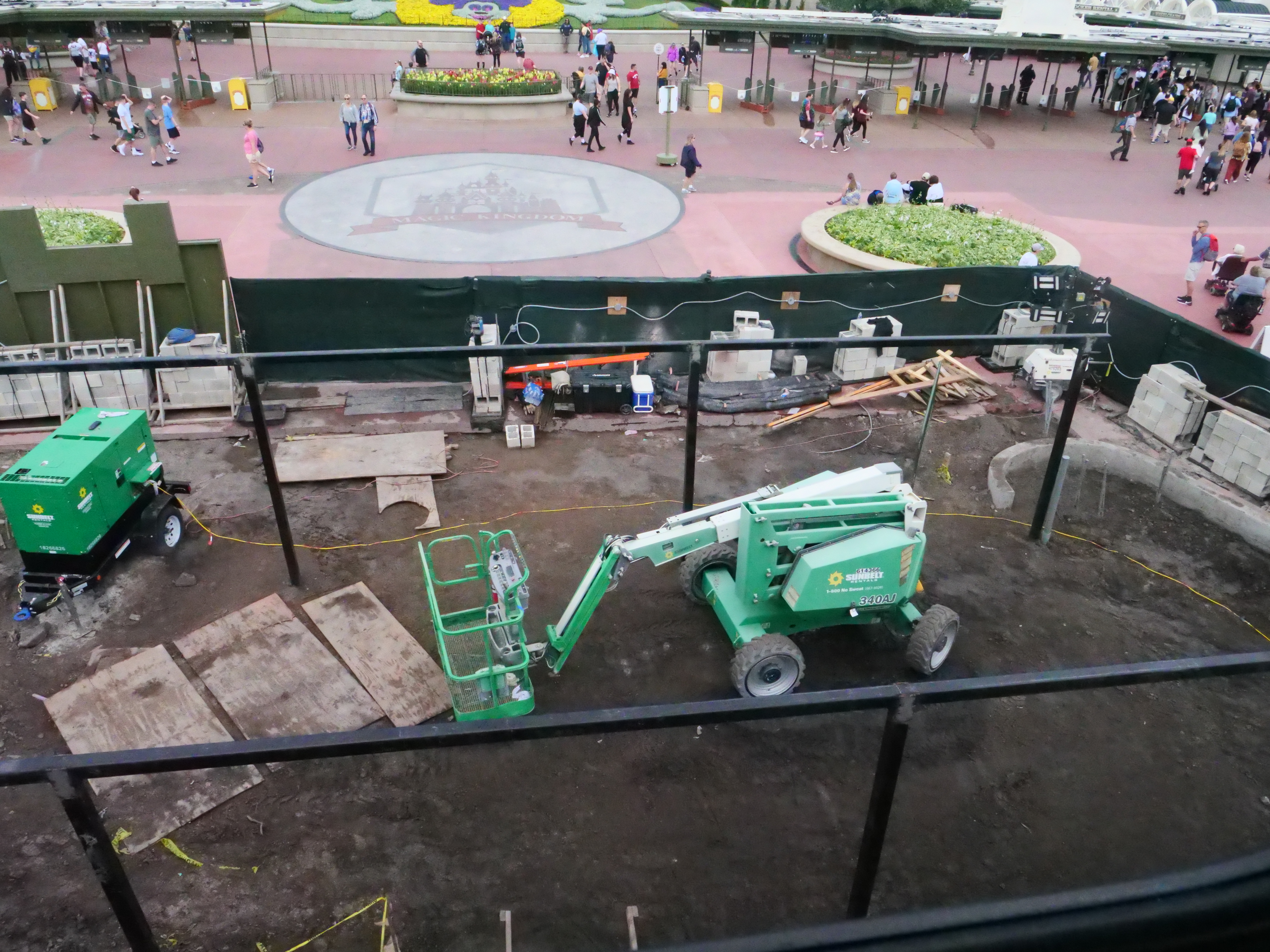 A structure has gone vertical, potentially for a security screening area for resort guests arriving by boat.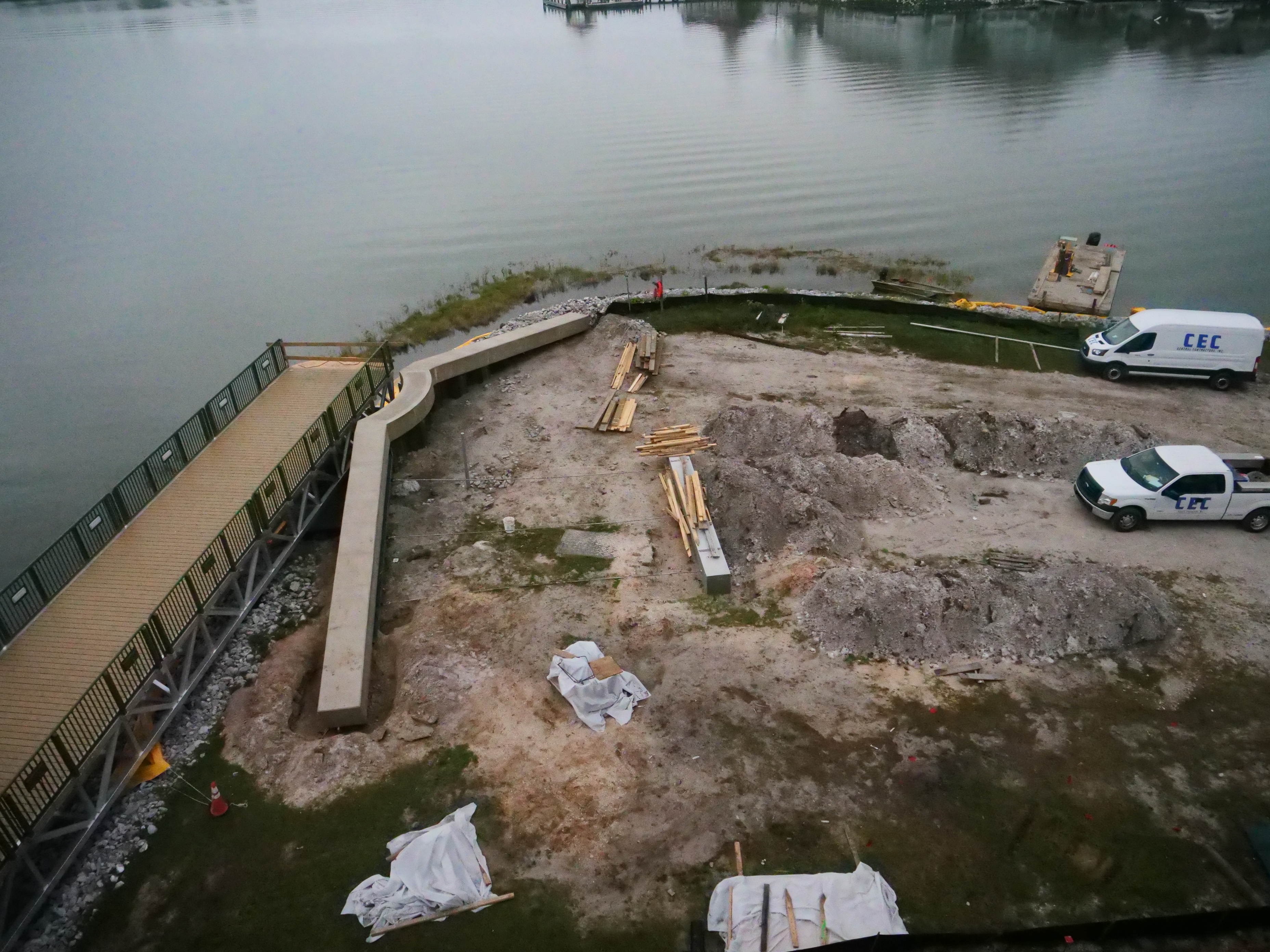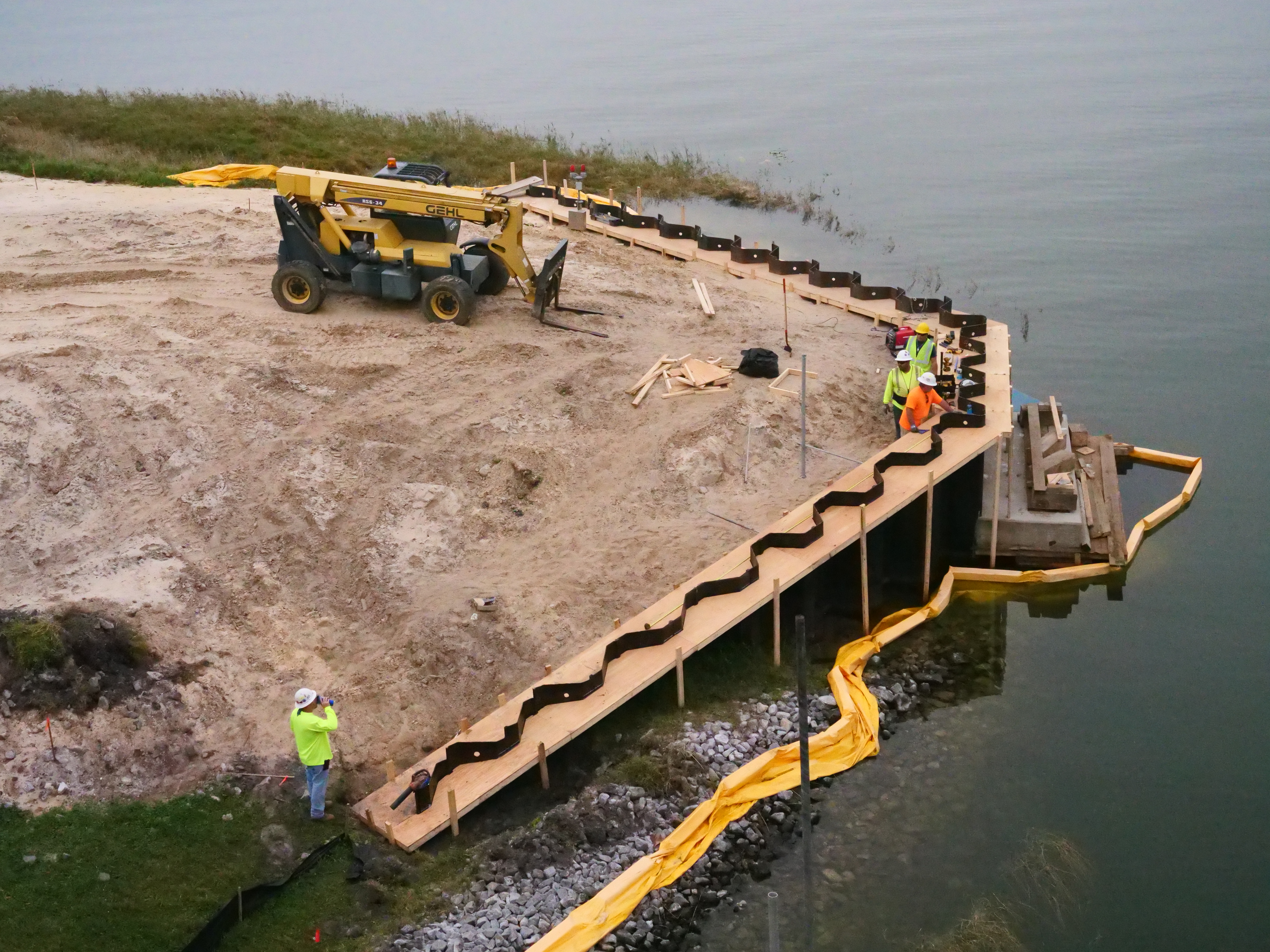 The rotating bridge, which is pivotal to the walkway from the Grand Floridian to the Magic Kingdom, continues to have the areas immediately surrounding it developed.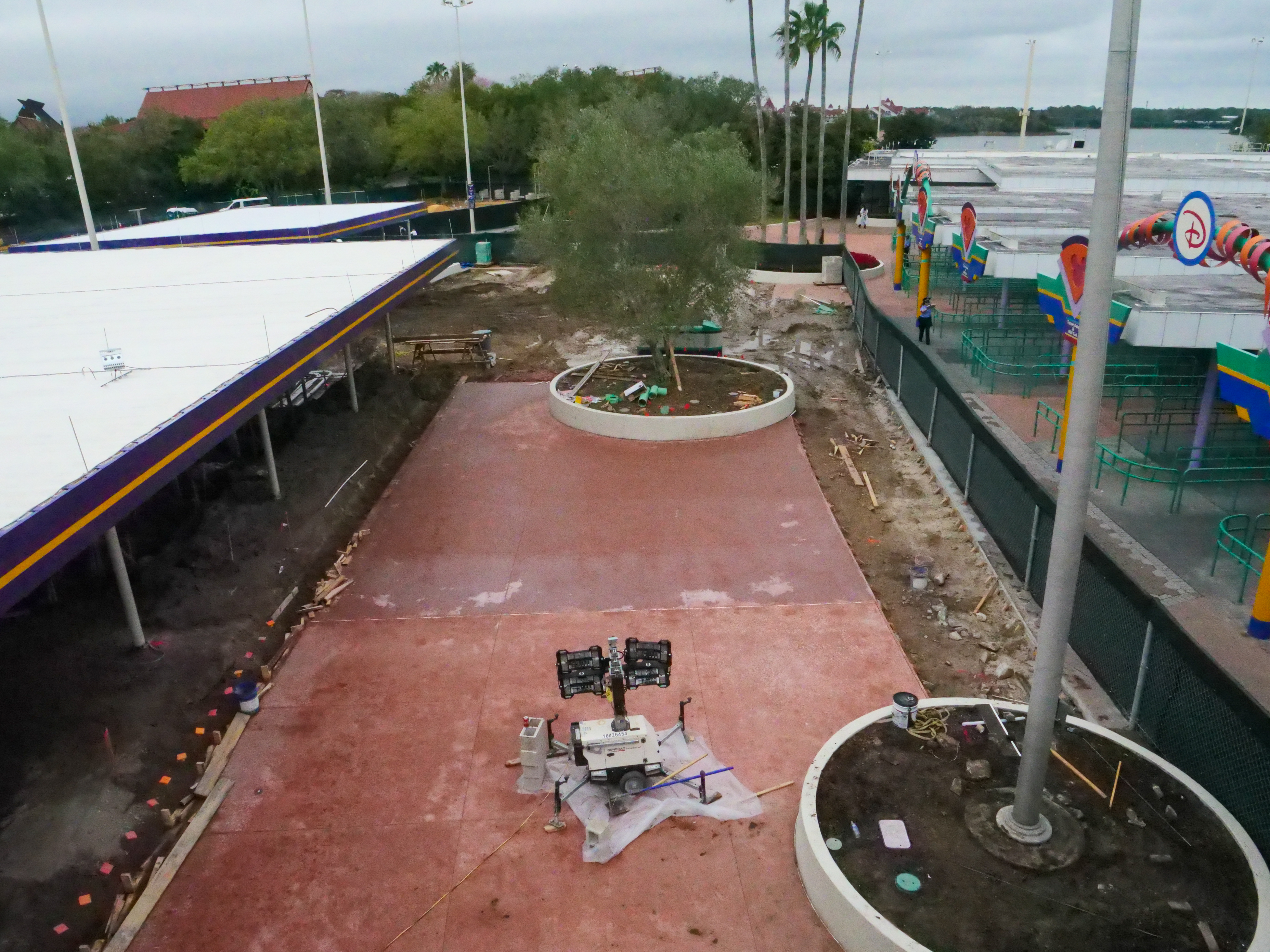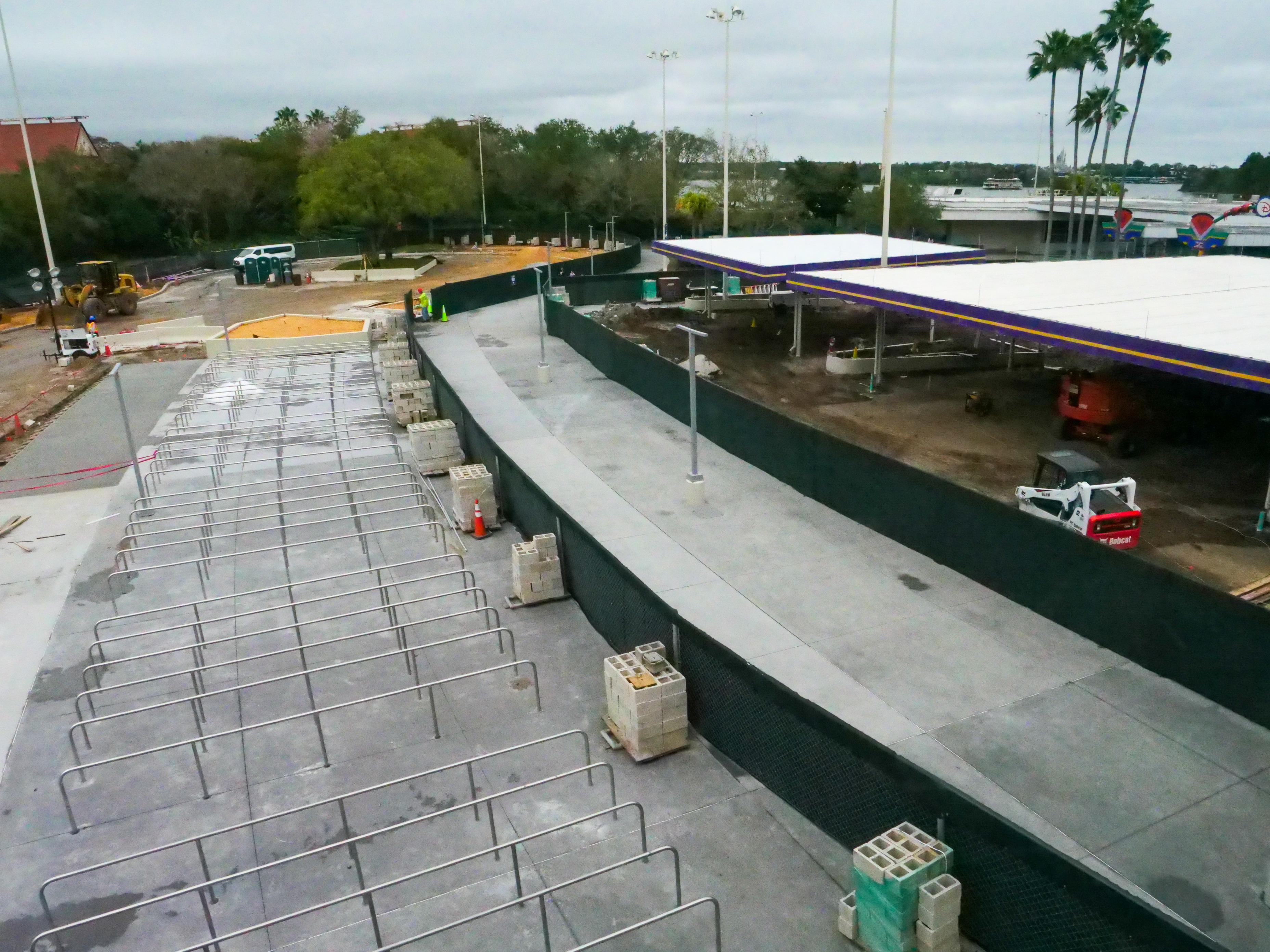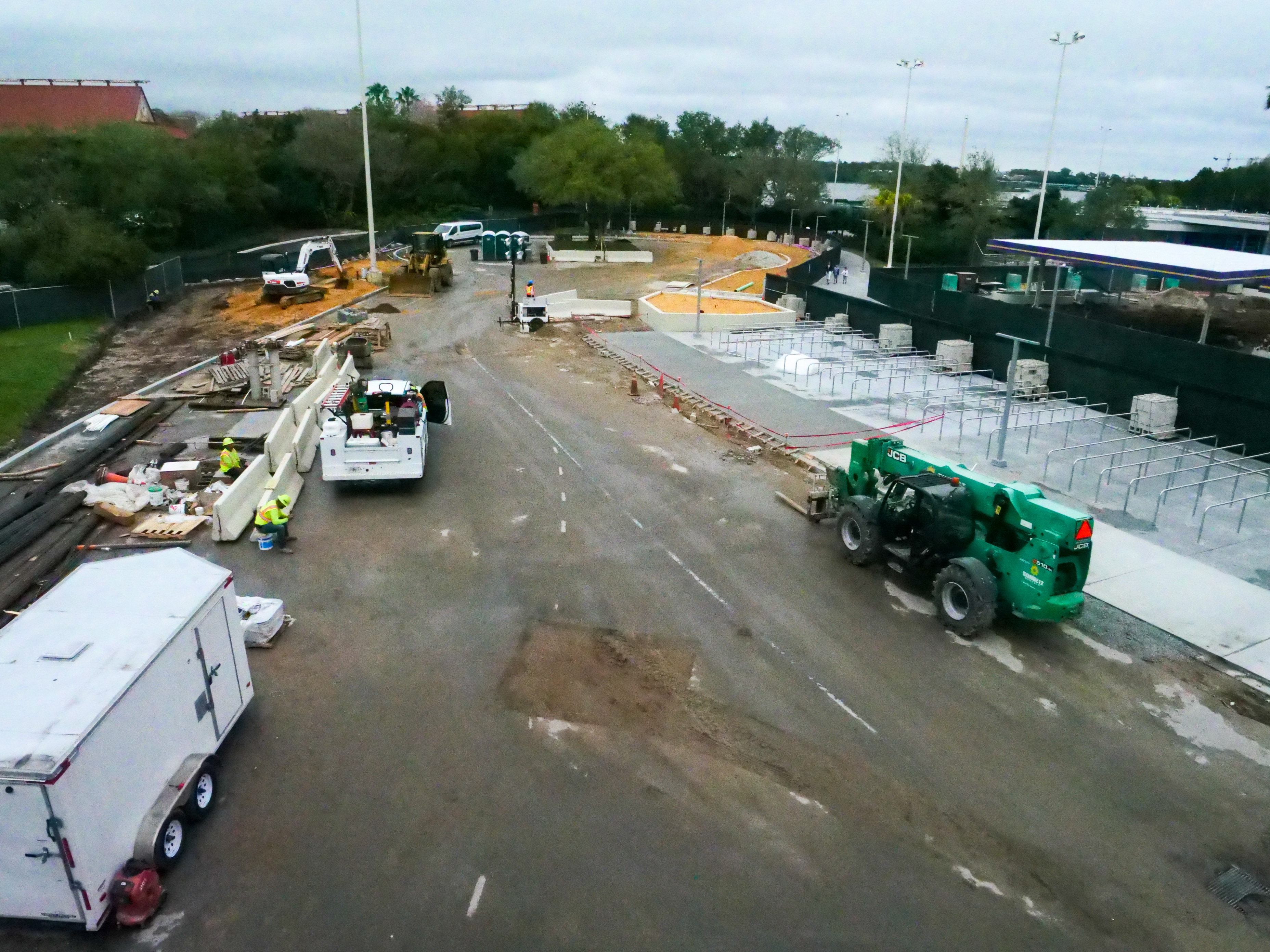 Finally, at the Transportation and Ticket Center (TTC), work continues on the ground and overhang to refresh the tram pickup area.
There are a lot of exciting projects taking place in and around the Magic Kingdom, and we hope you've enjoyed our updates on all of them! Is there any one enhancement or refurbishment you're most looking forward to? Let us know in the comments!