Work on expanding the Magic Kingdom parking lot continues to progress. In addition to the new paving that is being prepared, new drainage lines are also being installed for better water flow in the area. Today, we stopped by for a look at the site.
From the monorail, we can see were several sections of large utility pipes are in place for installation at the site.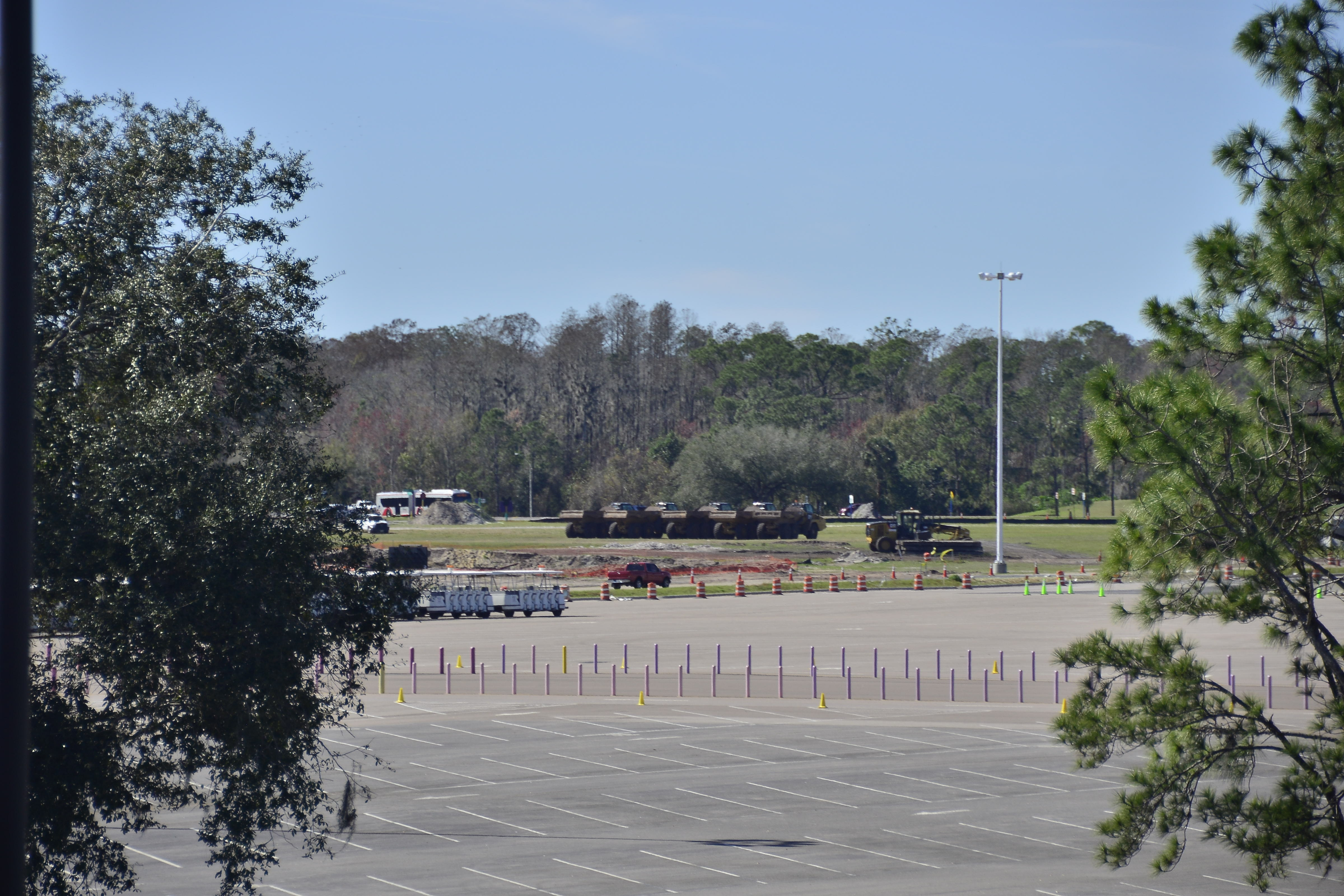 Several large trucks remain on site, as well as some other heavy equipment.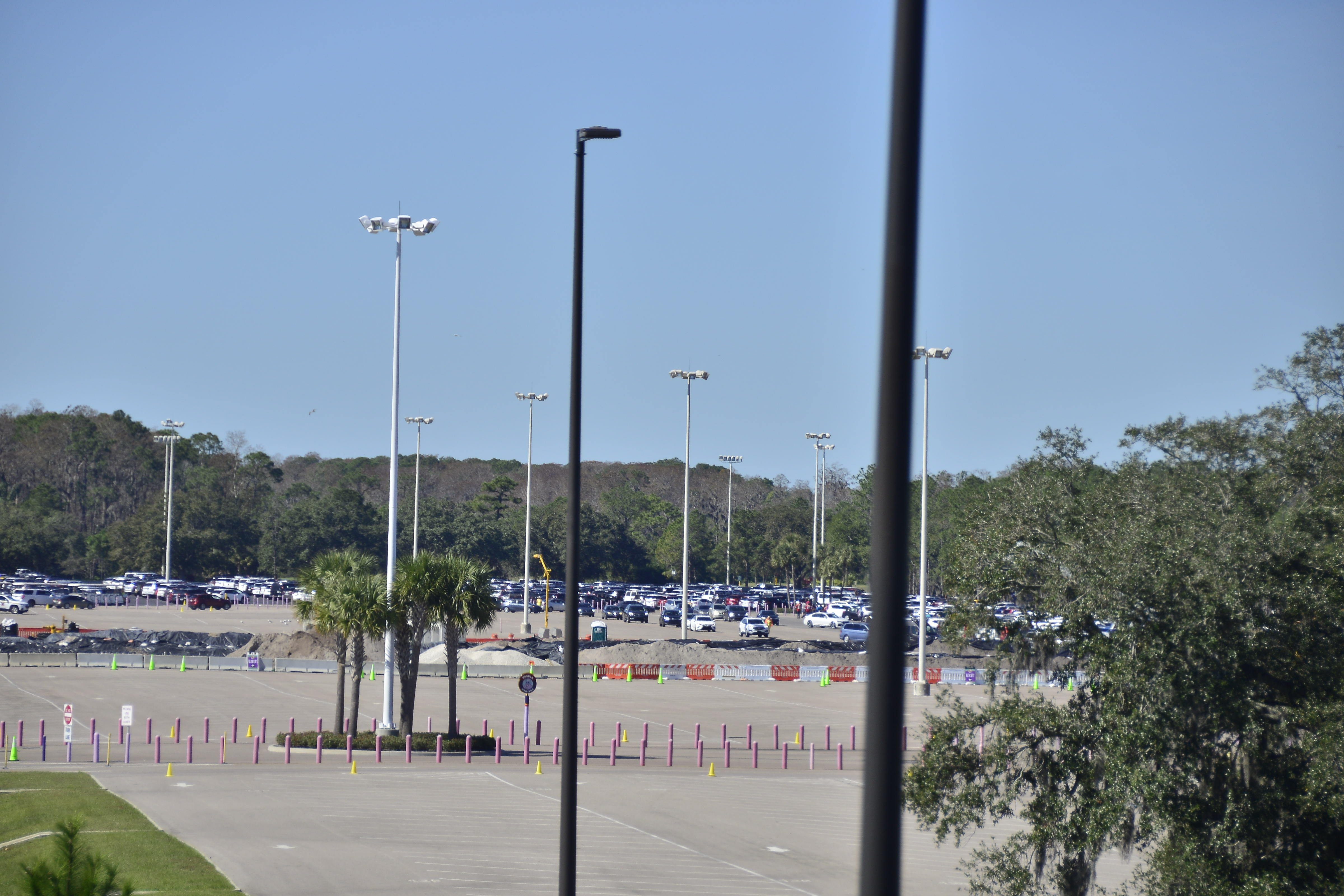 Work to repave several sections of the parking lot continues behind orange and white construction barricades.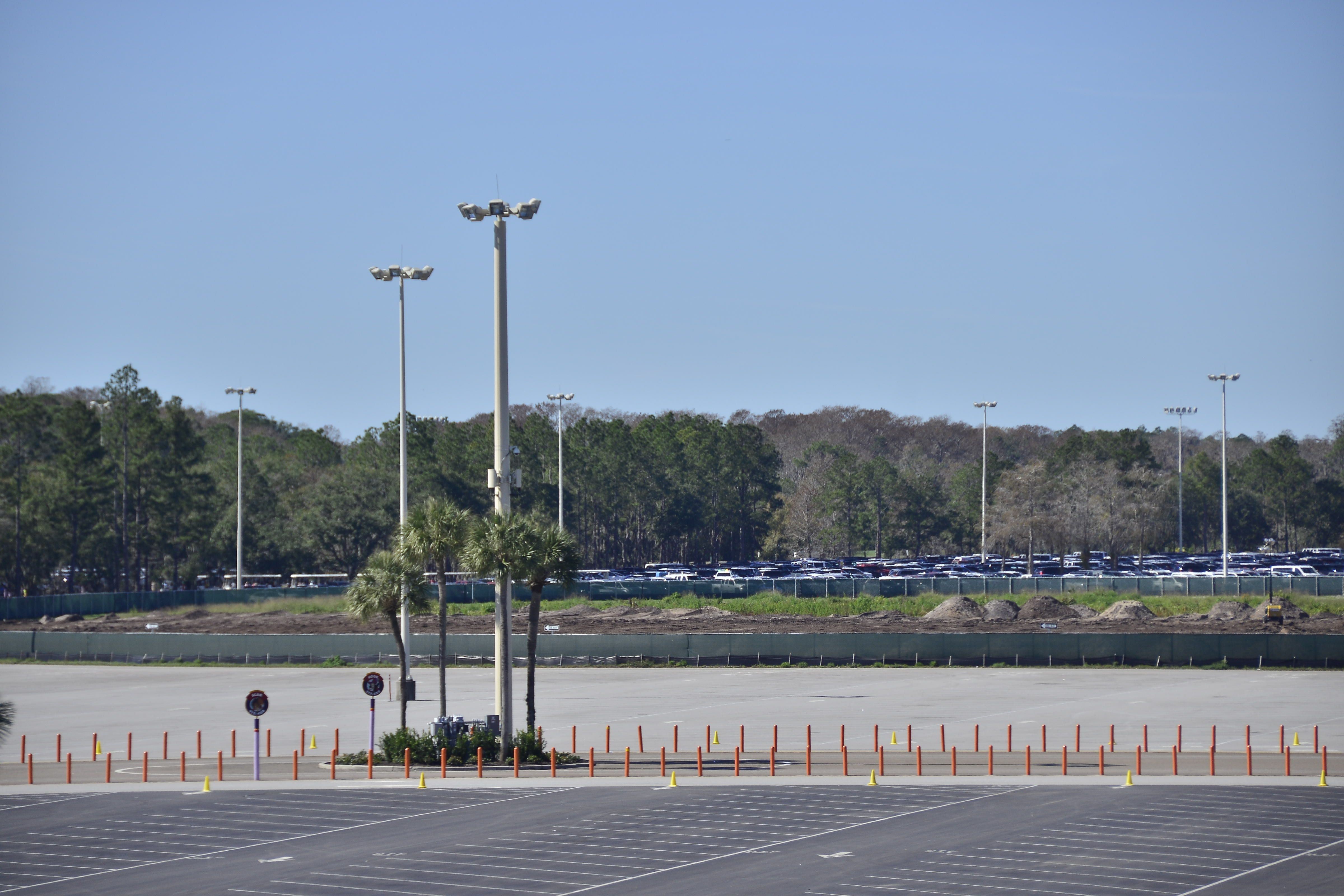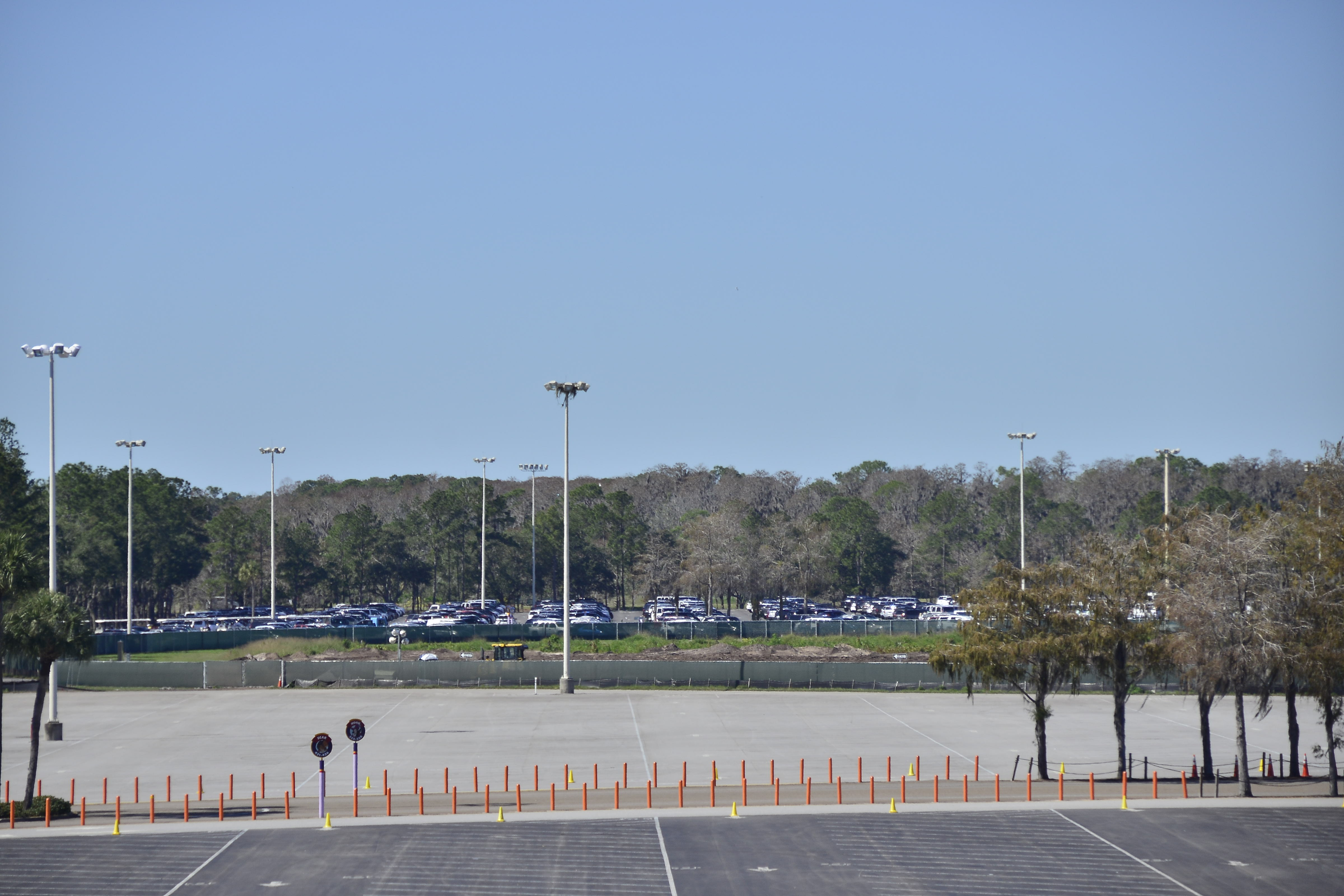 Work on removing the foliage in the middle of the parking lot for paving is also moving forward.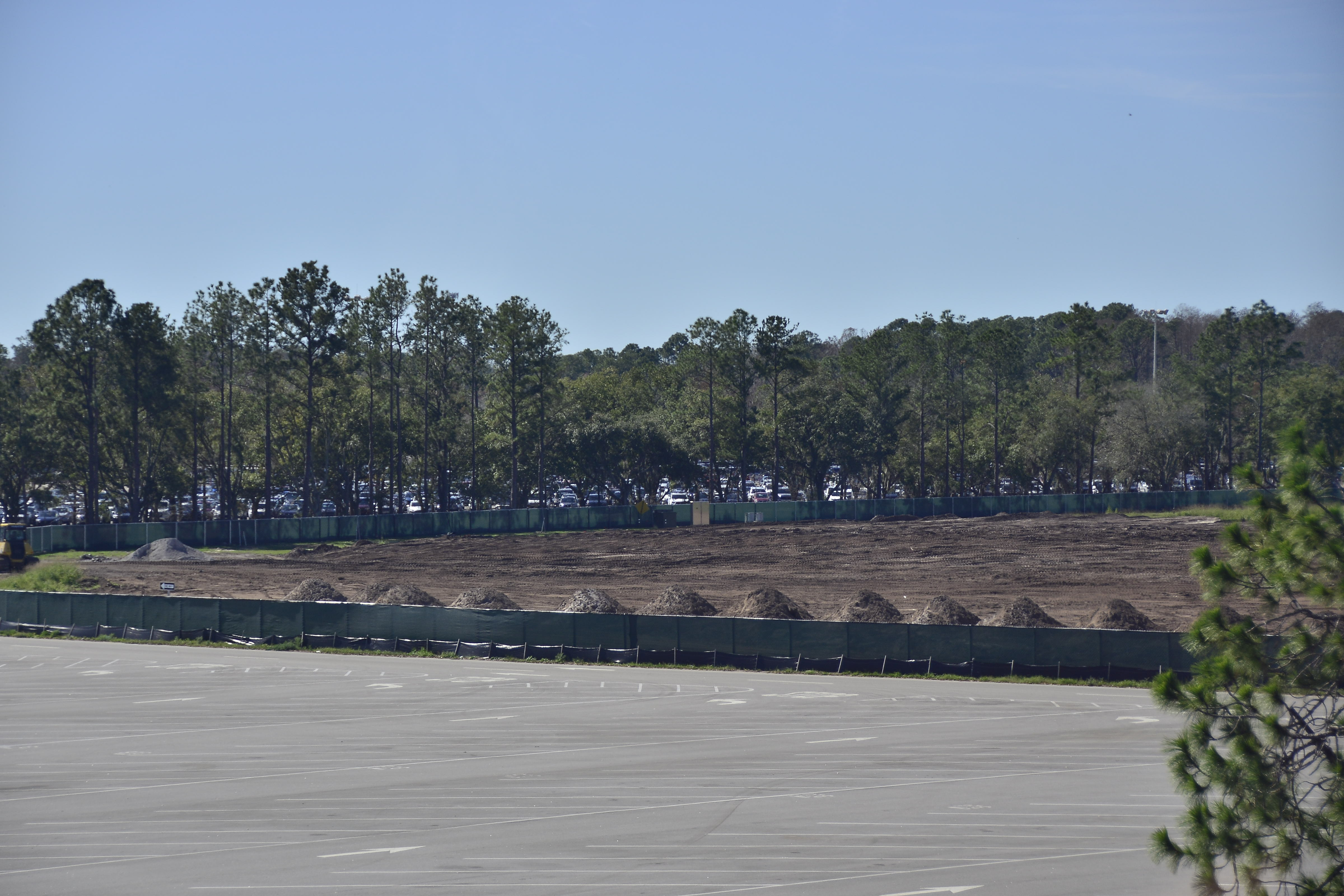 A closer look reveals the entire area is now flattened and ready to begin the next segment of construction work.
Stay tuned to WDWNT as we keep an eye on this and other projects around the Disney parks.