Company-wide furloughs for all U.S. based, non-essential Cast Members and employees (including Disney Parks & Resorts, Walt Disney Imagineering, Disney Cruise Line, Disney Store, and Walt Disney Studios) went into effect earlier this month on April 19. Disney has secured full health benefits for their employees during the temporary furlough, and while Cast Members were auto-enrolled into the unemployment benefits system, it seems the overburdened system is still having issues.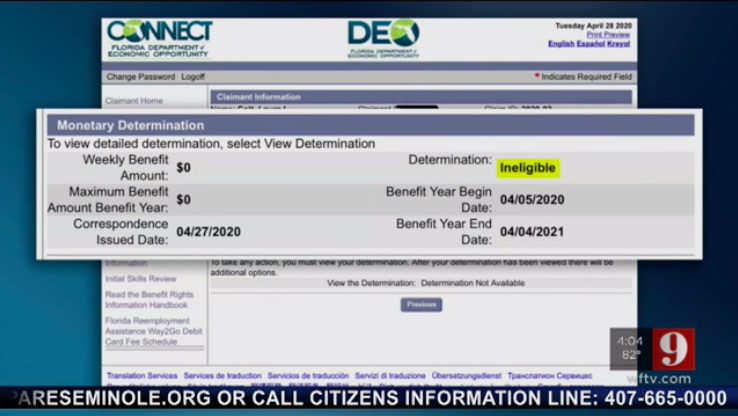 Despite the state government partnering with Disney (and other large-scale employers) to streamline the application process for Cast Members, 40% of unemployed workers in Florida who have applied for unemployment have been denied. Many of them worked for Disney.
Numerous Cast Members have reached out to local news agencies like WFTV 9 to share their frustrations with the unemployment process. Cast Members don't blame Disney, but the beleaguered unemployment website, which continues to have problems. Many of the Cast Members having problems fully qualify for the $275/week unemployment benefit payment, however they still haven't heard back or been able to check on their status. Others are getting an "ineligible" status message upon signing in.
Disney is still paying for health benefits during the furlough period, however, the state is giving automated responses for any inquiries regarding unemployment payments.
You can hear from some of the Walt Disney World Cast Members affected in the video below by WFTV 9:
If you're currently faced with a work furlough, you can access the printable unemployment application PDF by clicking here. To access the newer mobile-friendly online unemployment application site that was recently launched, click here. Cast Members in need of food or other basic supplies can book a 15-minute "shopping" slot at the donation-based Cast Member Pantry. For more information, click here.
Source: WFTV 9