With Disney Parks around the world closed for the foreseeable future, WDWNT is dipping into our archives of vintage parks materials for a look back into parks history! And in celebration of Hollywood Studios Appreciation Week, all this week, we're peeking into the studio vault with items from the early years of the Disney-MGM Studios! We're flashing back to Summer 1991, when Muppet*Vision 3D was brand new, The Rocketeer flew in the "Sorcery in the Sky" fireworks, and fun was everywhere in the Summer Studio News pamphlet!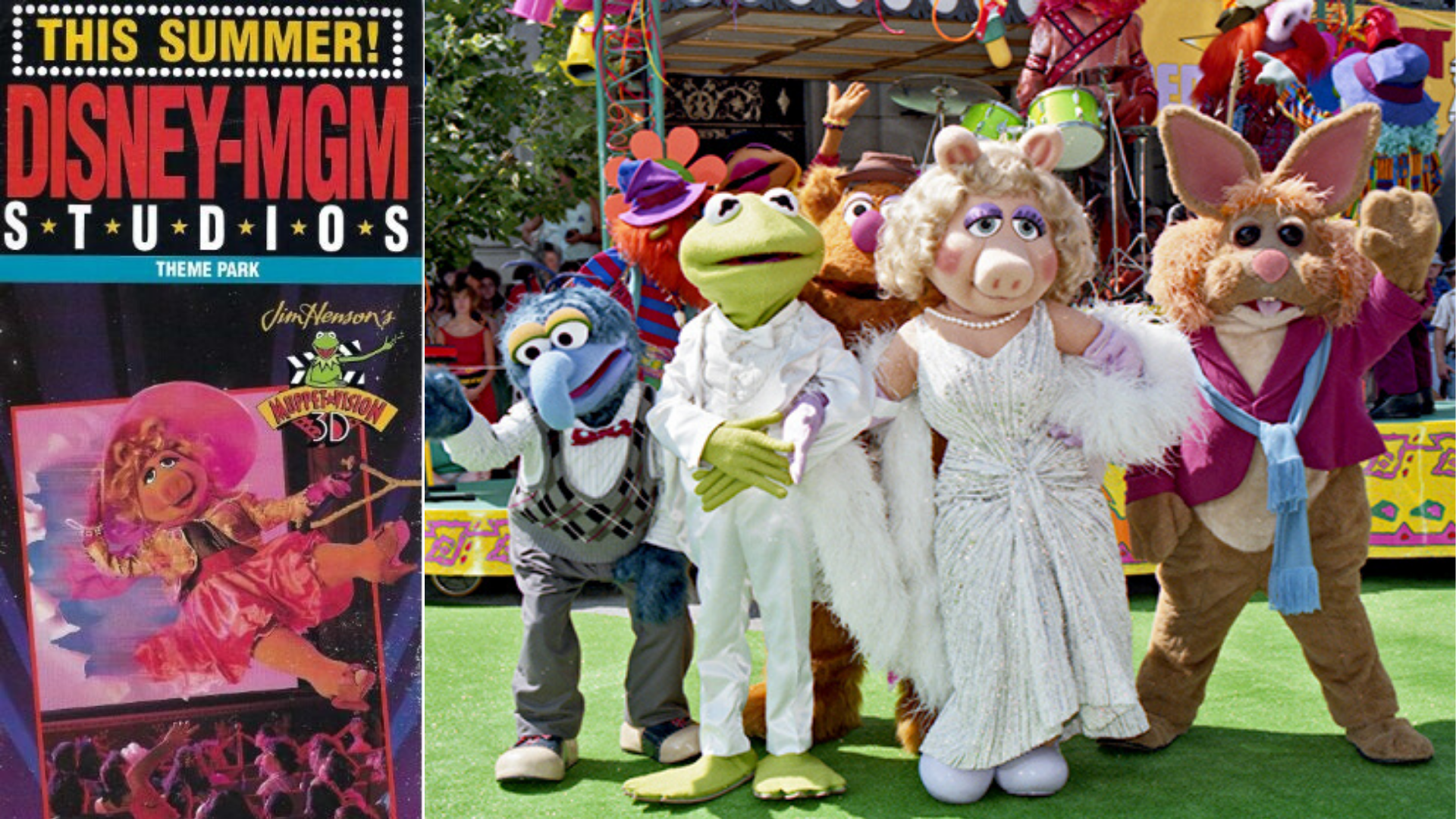 Note: This article will detail the pamphlet page by page, but WIGS Members will have access to download a full-resolution PDF of the entire thing. Head on over to Patreon.com/wdwnt to join WIGS, the WDWNT Inner Globe Society, for as little as $2 a month and unlock access to great content like this, and much more!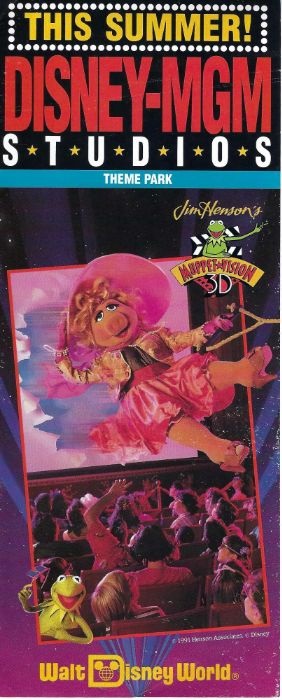 Yes, the star attraction of the summer was the brand-new Jim Henson's Muppet*Vision 3D. The attraction officially opened on May 16th, 1991, exactly one year to the day after the passing of the beloved Muppet creator. Nearly three decades after it opened, it has become the longest-running 3D theater attraction in Disney Parks history, still entertaining guests to this day. In the above picture, Miss Piggy handles her water-skiing finale far more gracefully than she does in the actual attraction.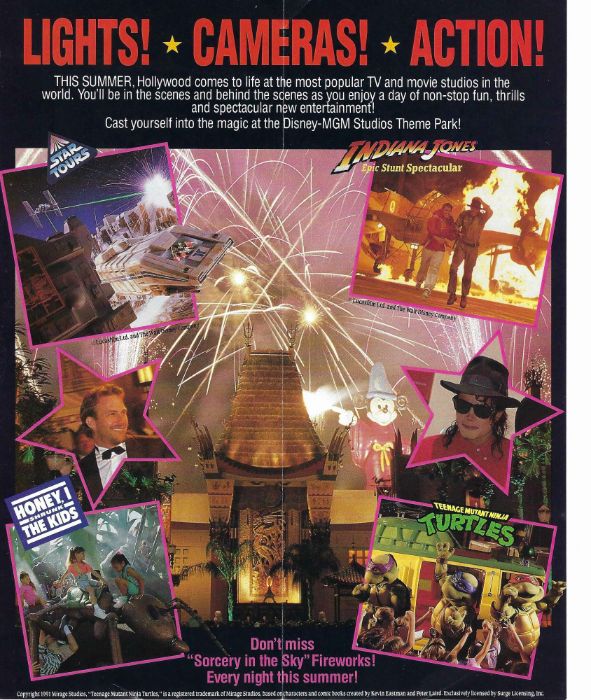 But that was only part of the fun at the Studios that summer! Guests could experience adventure in a galaxy far, far away on Star Tours, or see how Hollywood stunts are done at the Indiana Jones Epic Stunt Spectacular, now the longest-running attraction at the park. Also recently opened was the Honey, I Shrunk the Kids Movie Set Adventure, where guests could explore a larger-than life backyard set inspired by the 1989 film. And if that wasn't enough action, the "heroes in a half-shell," better known as the Teenage Mutant Ninja Turtles, were also roaming the park! Guests could see Leonardo, Donatello, Raphael, and Michaelangelo in a short show in the Streets of America. And every night, "Sorcery in the Sky" Fireworks lit up the Chinese Theater for an epic cap-off to a day of movie magic. And new in the summer of 1991 was the addition of The Rocketeer, who took to the skies during the nighttime spectacular every Friday, Saturday, and Sunday. Props from the film and photo opportunities were also available.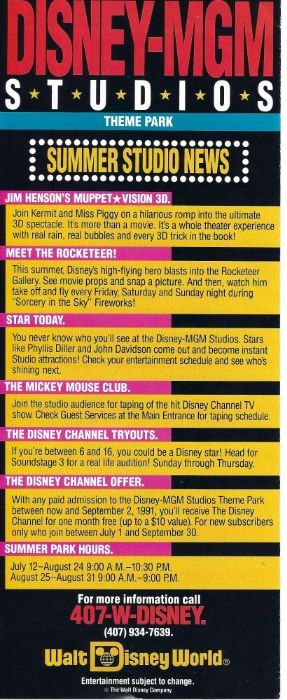 If seeing some real TV production live and in person was up your alley, you could attend a taping of "The All-New Mickey Mouse Club," or even try out for The Disney Channel yourself! (Provided you were between 6 and 16.) Guests who visited the park even got an offer for a free month of The Disney Channel to try at home!
From Muppets to jetpacks, there was plenty to enjoy at the Disney-MGM Studios in the summer of 1991!
MORE:
Explore the Patriotic Theme Park That Never Was With This "Disney's America" Brochure From 1993
Unearth Disneyland History With This Indiana Jones Adventure Cast Premiere Packet From 1995
Go Back to the Official Opening of EPCOT Center's World Showcase with this Festival Program From 1982