In the past couple of weeks, Hong Kong Disneyland has been making preparations for reopening. Temperature screening tents and social distancing markers similar to those seen at Shanghai Disneyland were installed recently. But now, it appears Hong Kong Disneyland is imminently set to be the second Disney park to reopen! According to user HKDL of Fantasy on Twitter, a soft reopening for Cast Members is taking place from May 19th through 21st.
https://twitter.com/hkdl_of_fantasy/status/1262539826575708160?s=21
Reportedly, this soft opening began today, with Cast Members likely testing procedures for social distancing that will be used once Hong Kong Disneyland reopens, including temperature checks for guests before entering the park. There's been a slow return to operations at Hong Kong Disneyland, similar to Shanghai's pre-reopening. Character dining returned at the Hong Kong Disneyland Hotel at the end of April, and reservations recently reopened for the Disney Explorer's Lodge and Disney's Hollywood Hotel on May 15th.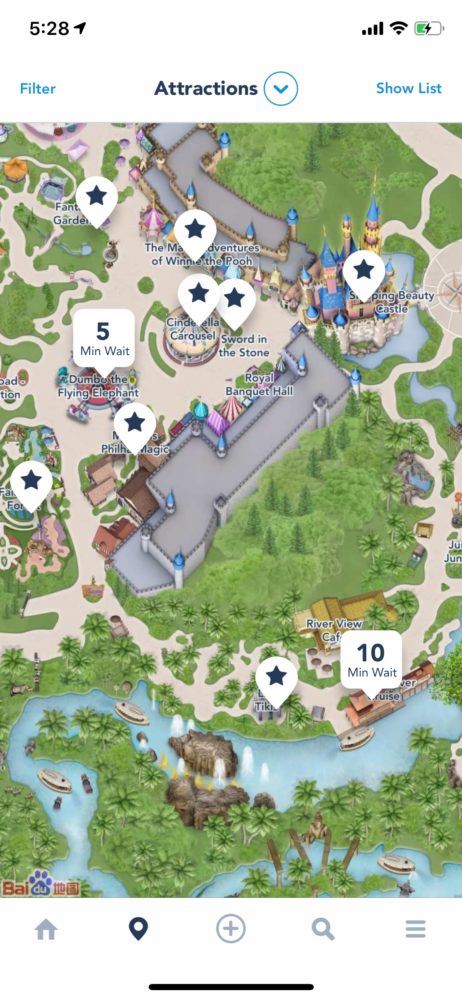 The Hong Kong Disneyland official app posted only two wait times today – Jungle River Cruise and Dumbo the Flying Elephant. Curiously, Halloween entertainment was also listed throughout the park, but that may be just a glitch. The only listed "closed" entertainment offering was the show Mickey and the Wondrous Book. However, it's likely that parades and shows will not return immediately, like at Shanghai Disneyland.
Hong Kong Disneyland will likely use the same procedures we saw with Shanghai Disneyland's reopening. Last week, Disney Parks' Chief Medical Officer Dr. Pam Hymel laid out the procedures and conditions for park reopenings, including phased reopenings, social distancing and capacity control measures, increased sanitization, screening, and cast training.
There is still no confirmed announcement regarding the specific public reopening date of Hong Kong Disneyland Park, but it seems ever more likely that it may become the second Disney theme park to resume operations.
Stay tuned to WDWNT for the latest as this story develops.