Disney CEO Bob Chapek spoke to CNBC today to comment on the July 11 reopening plan that was submitted by Walt Disney World this morning for approval by the Orange County Economic Recovery Task Force.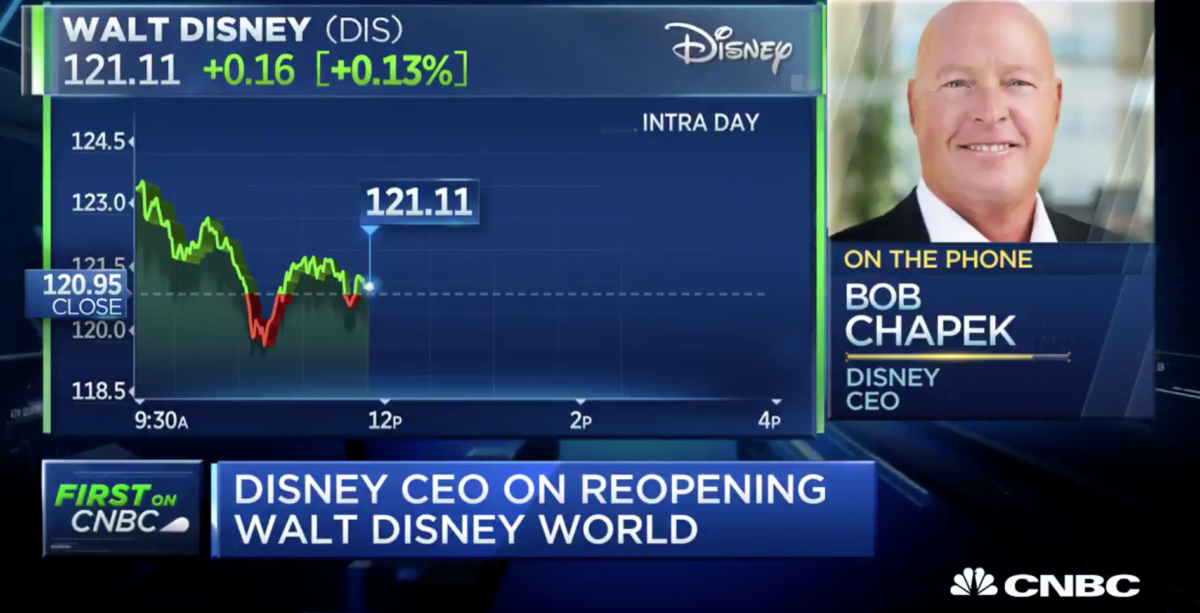 Chapek commented on wanting the reopening experience to be as "quintessentially Disney" as possible. You can watch a clip of the interview below:
Other topics covered included the July 11 reopening date, which is considered to be significantly "late" compared to most major Central Florida theme parks, and over a month later than Universal Orlando.
For more information on booking your next trip with our official travel agent sponsor, the Vacationeer, visit wdwnt.travel.
Chapek stated the company wanted to proceed with the reopening in the most responsible way possible. He did not give any specific number or percentage in terms of what "limited capacity" constituted, but this is because there is no government guidance as to theme park density. The number of people Disney allows into the park will be a function of the CDC's 6-foot social distancing rule.
Overall, the company does not expect demand to be impacted given the strength of the Disney brand. The parks plan to increase the number of guests allowed in based on guidance and observations in the first phase of reopenings. Currently, there's still a high number of reservations active, despite new flexible cancellation policies and incentives for guests.
Walt Disney World Resort hotels are scheduled to begin reopening on July 11, however Chapek did comment that plenty of hotels will remain closed. This supports both the idea of certain resorts being blocked out for use as a new "bubble-type" location for the NBA, as well as the notion of limiting availability as capacity is lessened. Up until today, Walt Disney World was accepting reservations for travel starting on July 1, however, Disney is temporarily pausing new ticket sales and Disney Resort hotel reservations in order to focus on guests with existing tickets and reservations.
With regards to cruising, Bob Chapek believes that the Disney Cruise Line will be last business to come back, given stringent guidelines by government.