Good morning from another quiet day at Disney Springs. Today, we took a look at some of the latest developments inside the shopping district during Phase 1 reopening.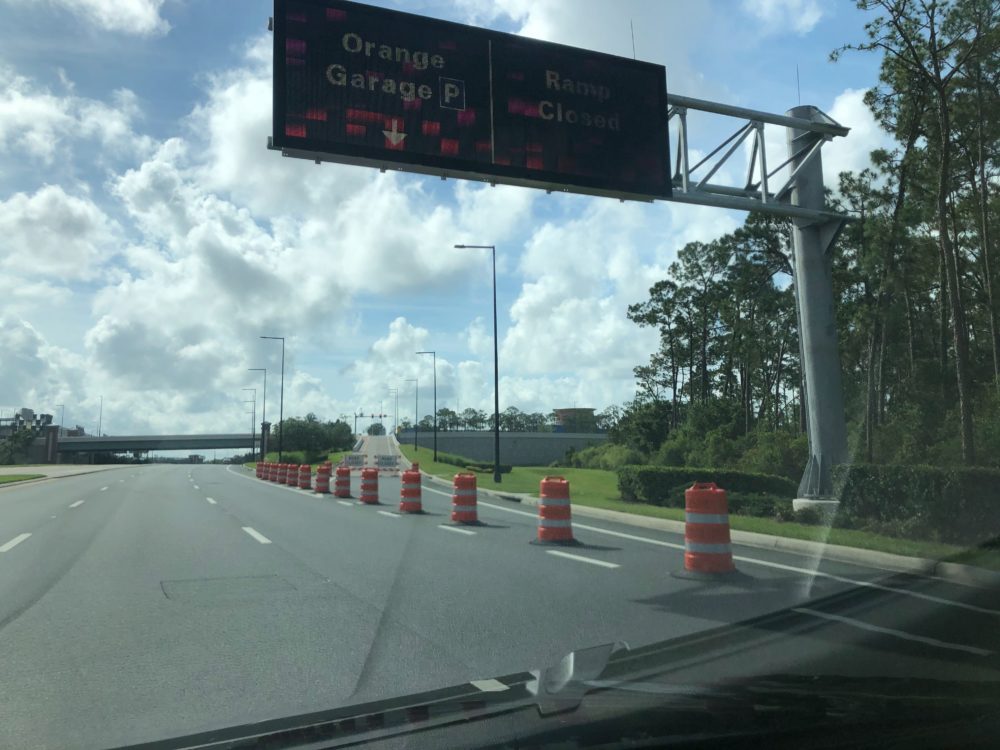 As has been the situation all week, Orange Garage remains the only parking structure opening early in the morning, with only the eastbound entrance available to guests.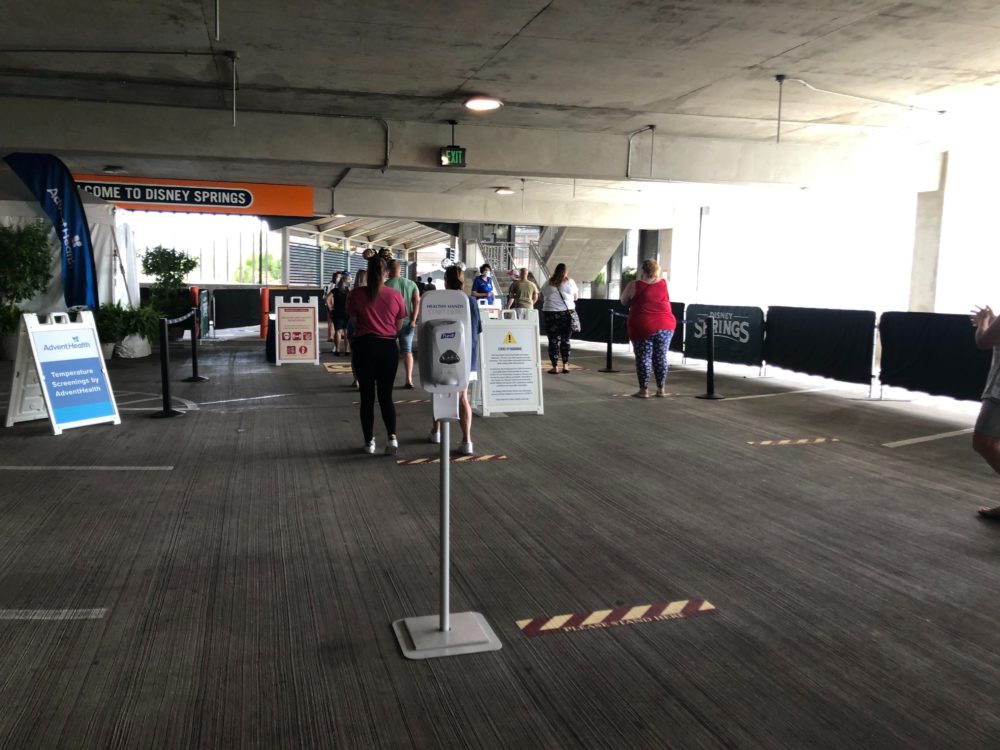 Temperature screenings remain easy and simple.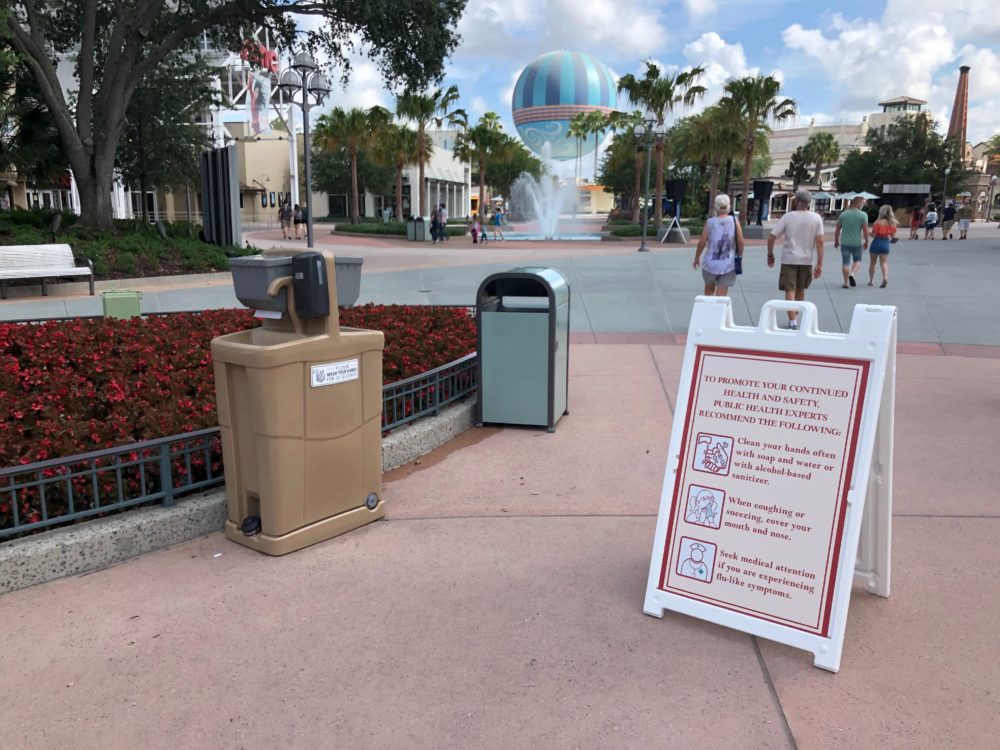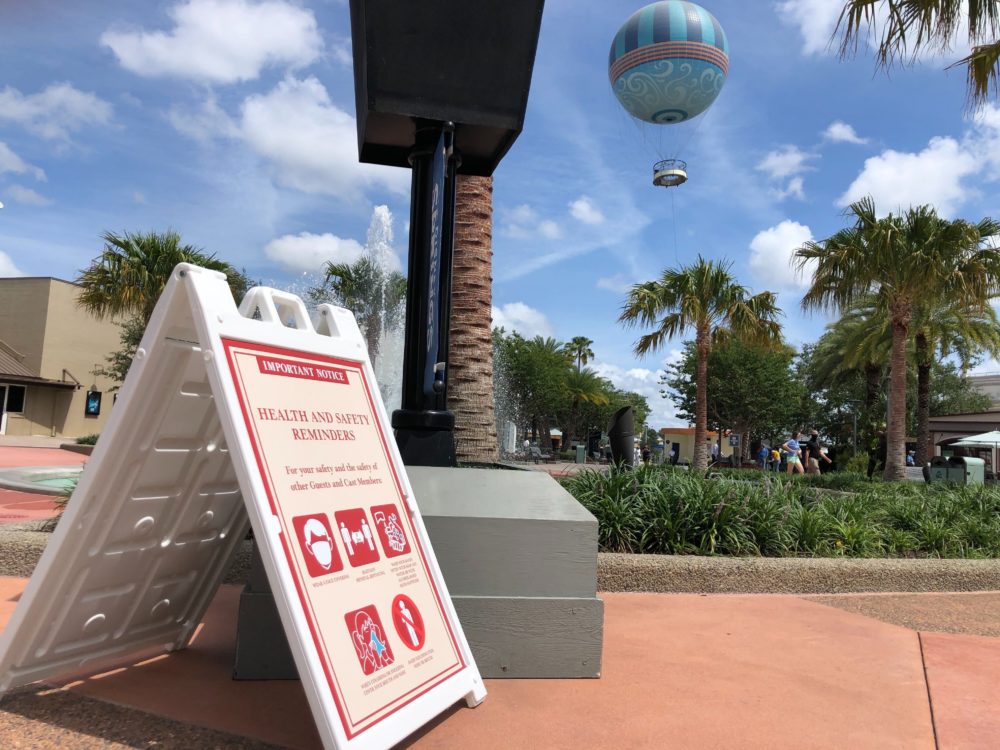 As has become the norm, health and safety signs greet guests alongside hand washing stations. In the background, the Aerophile Balloon was already soaring into the sky.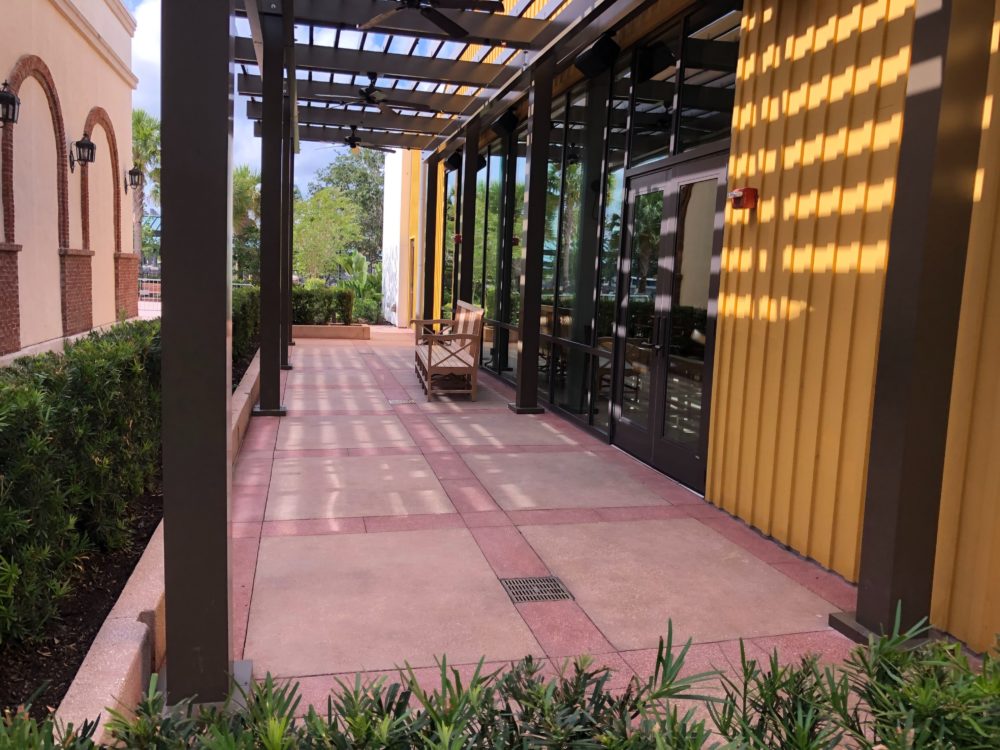 Wolfgang Puck Bar & Grill's outdoor patio seating has been emptied of all tables and chairs.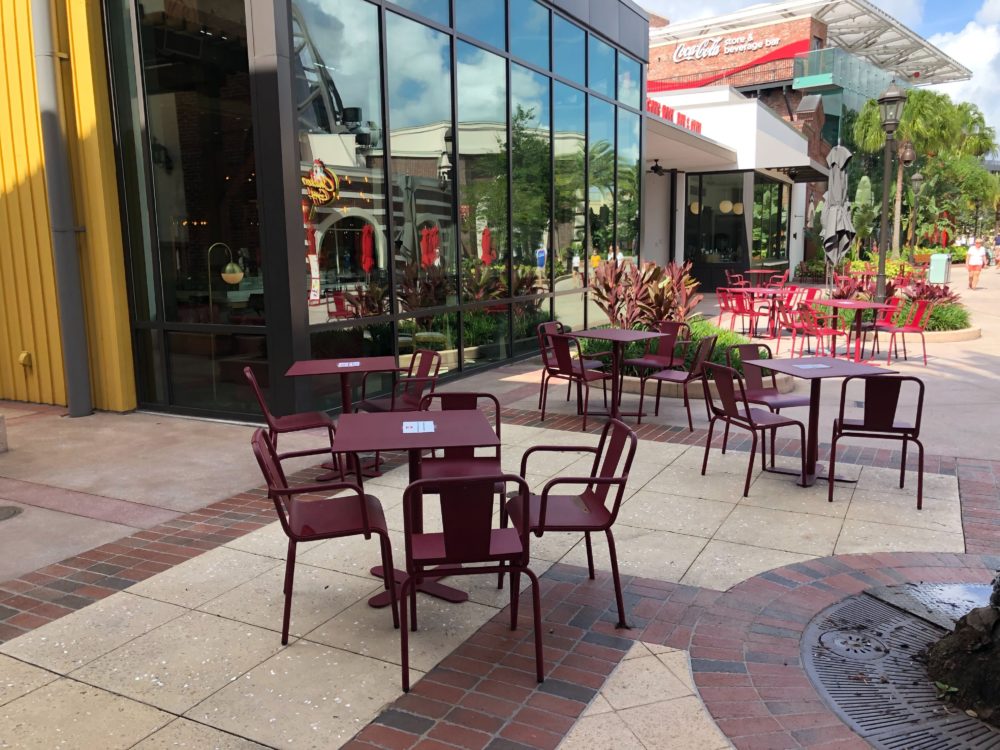 Instead, the seating is now located out front of the restaurant.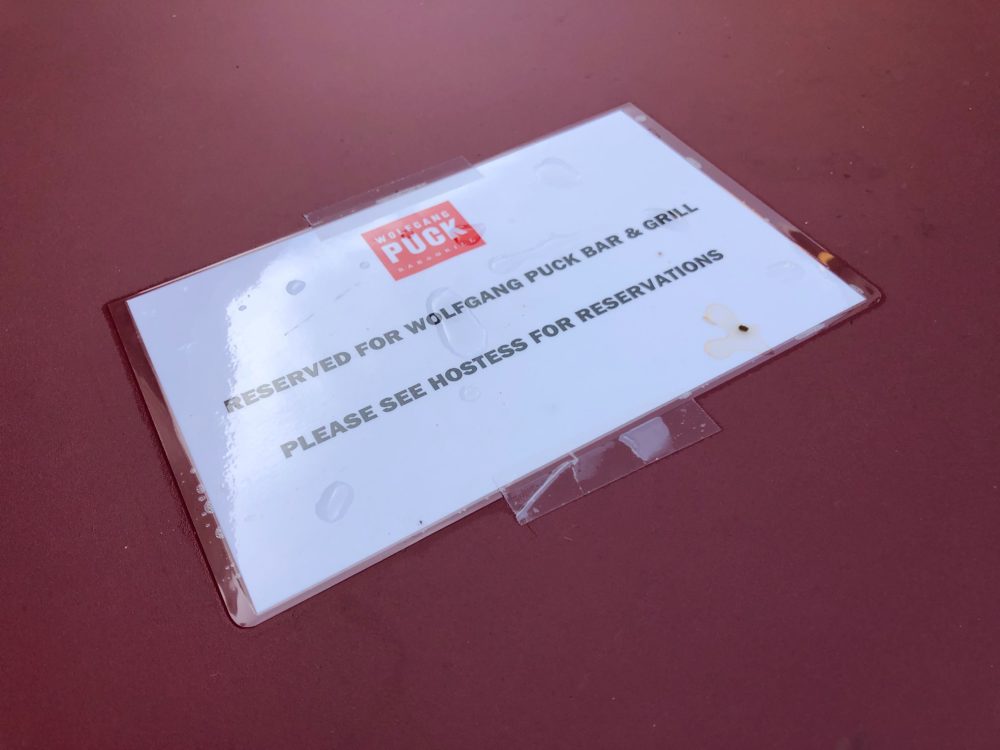 Signs on the tables notify guests that the tables are reserved for guests of the restaurant.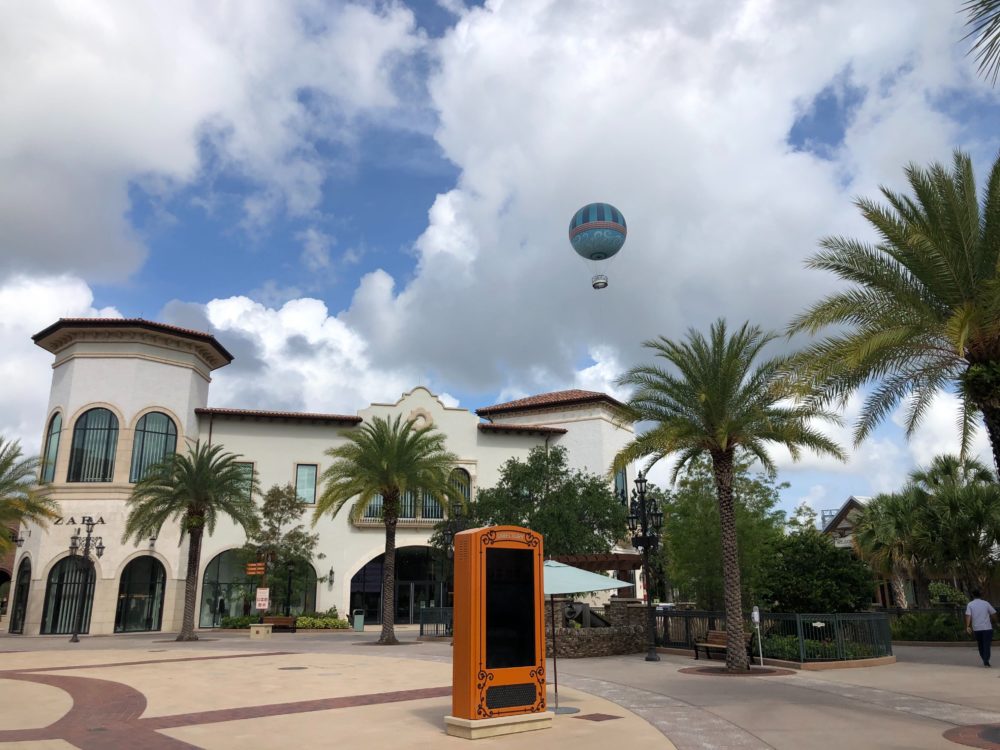 Crowds were pretty light once again inside Disney Springs.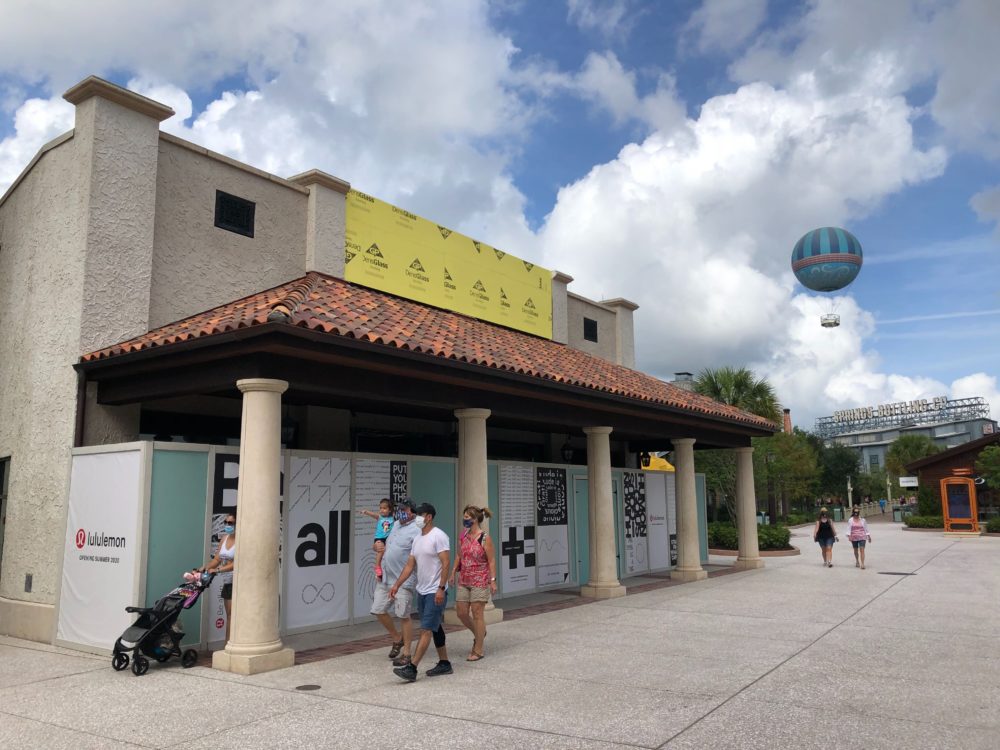 Work on the new lululemon store was ongoing inside, with construction noises coming from behind the walls.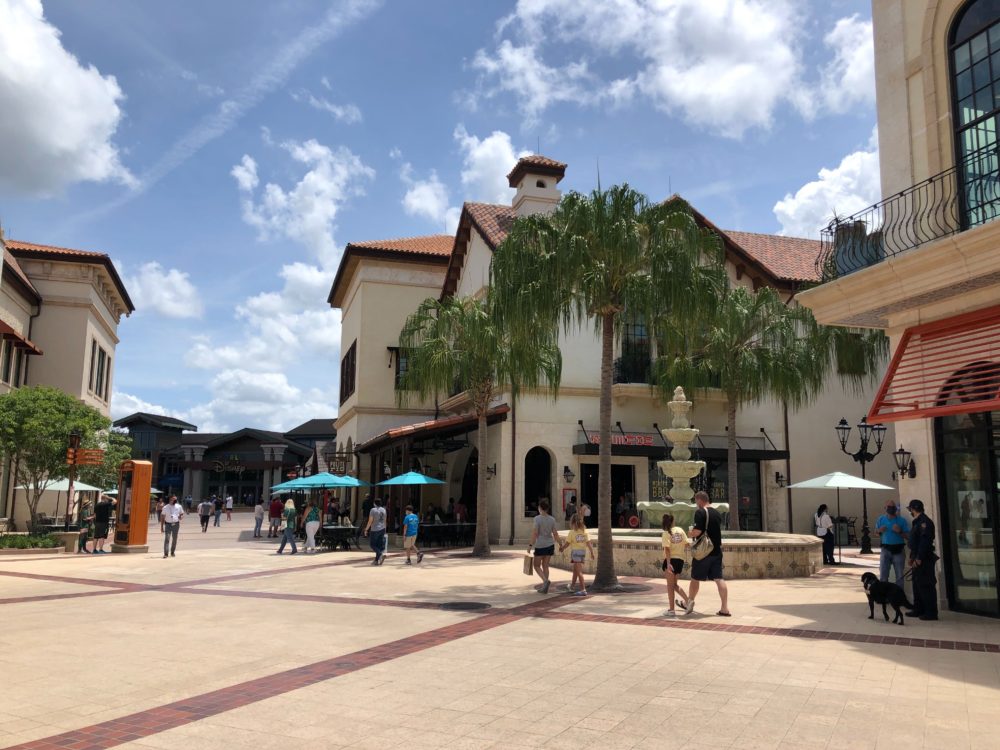 Who doesn't love stopping here to enjoy the smell emanating from Polite Pig in the morning?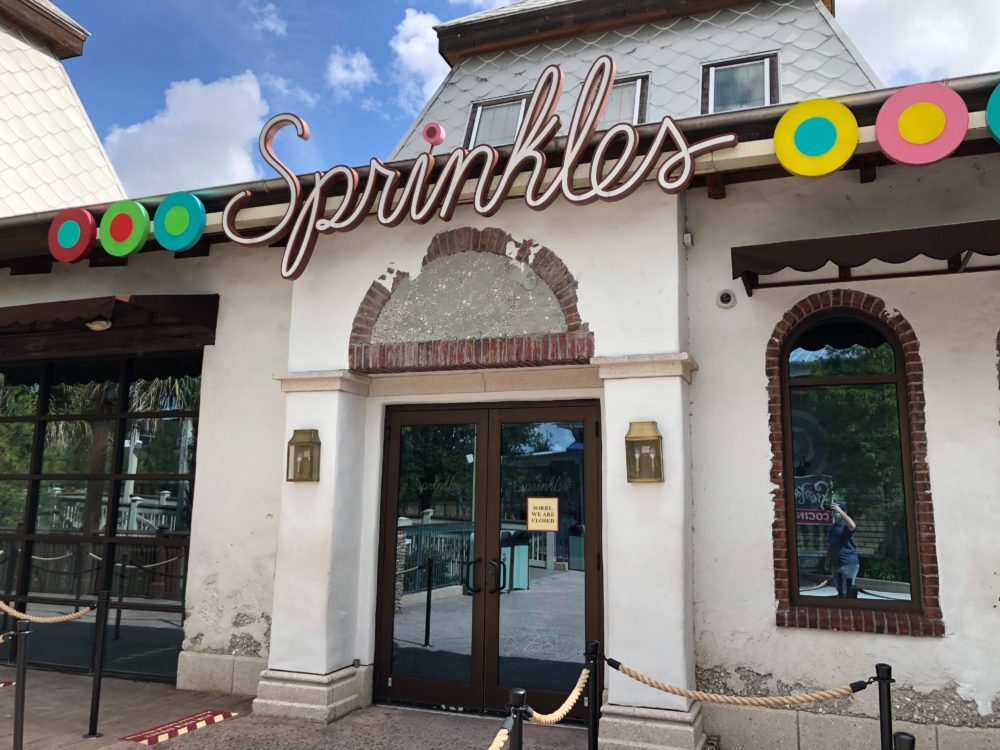 Sprinkles remains closed in Disney Springs. When they reopen, guests can expect some changes on the menu.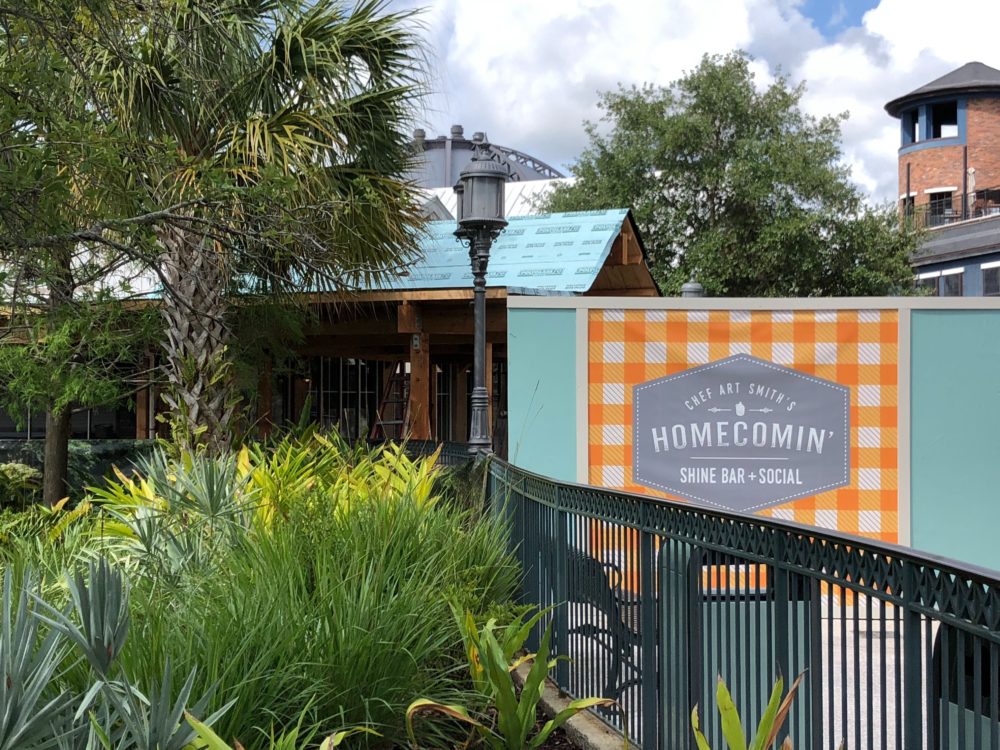 Work on the Shine Bar + Social at Chef Art Smith's Homecomin' has seen new roofing material added to the outdoor cover.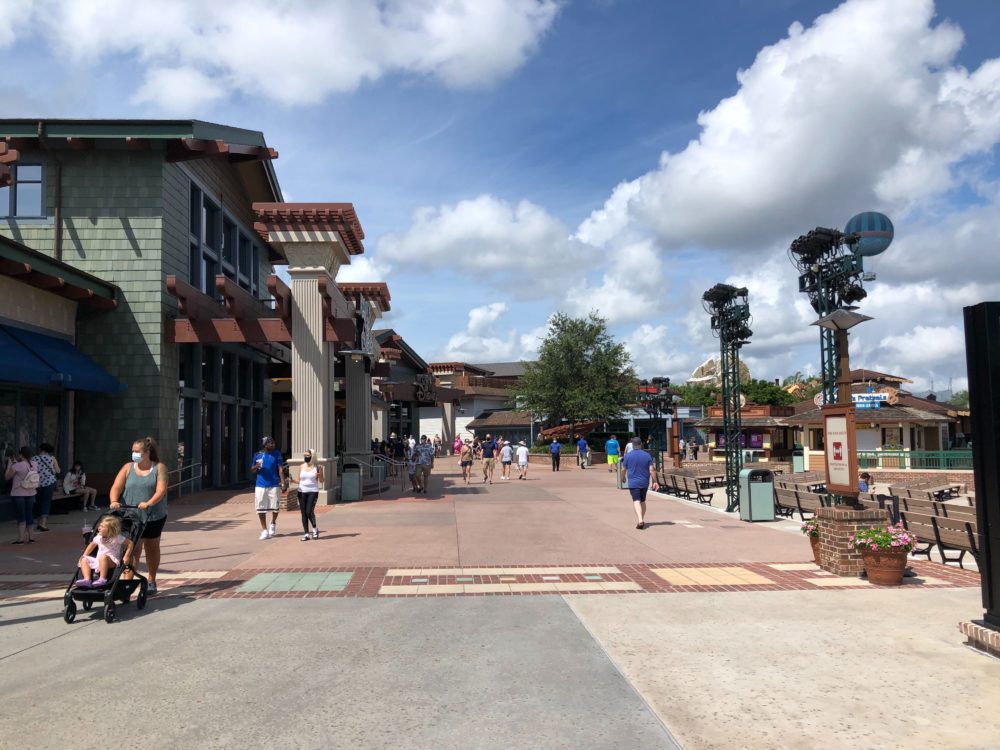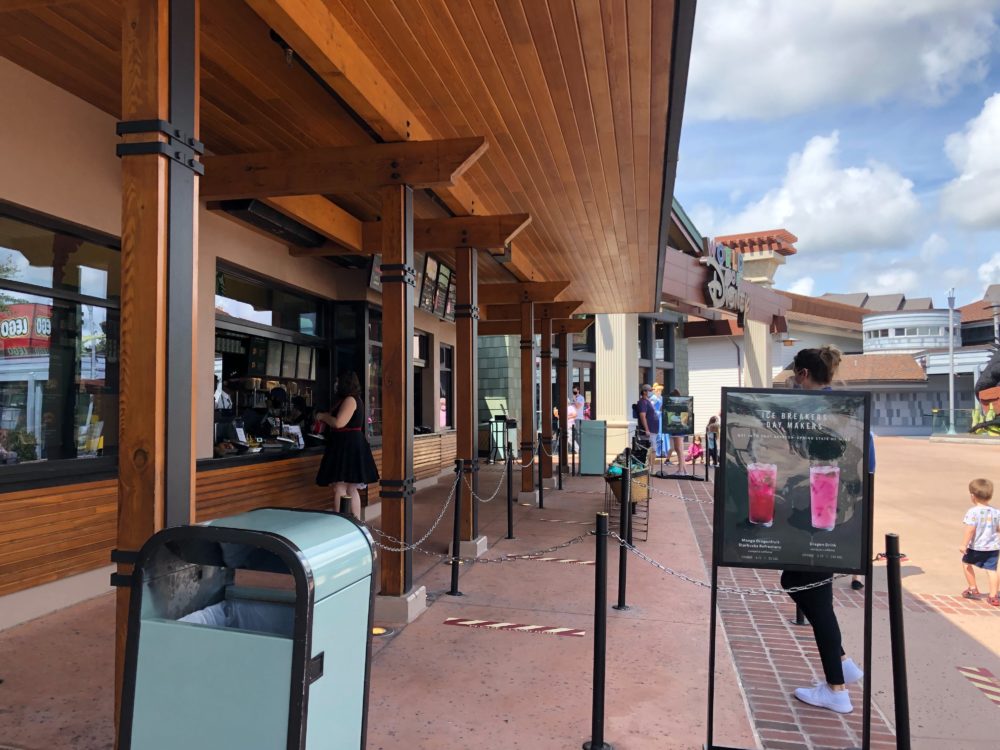 Over at the walkup Starbucks location by the Marketplace, lines were nonexistent in the morning hours. If you want to try the new Welcome Back drink, you can still pick it up at this Starbucks location only.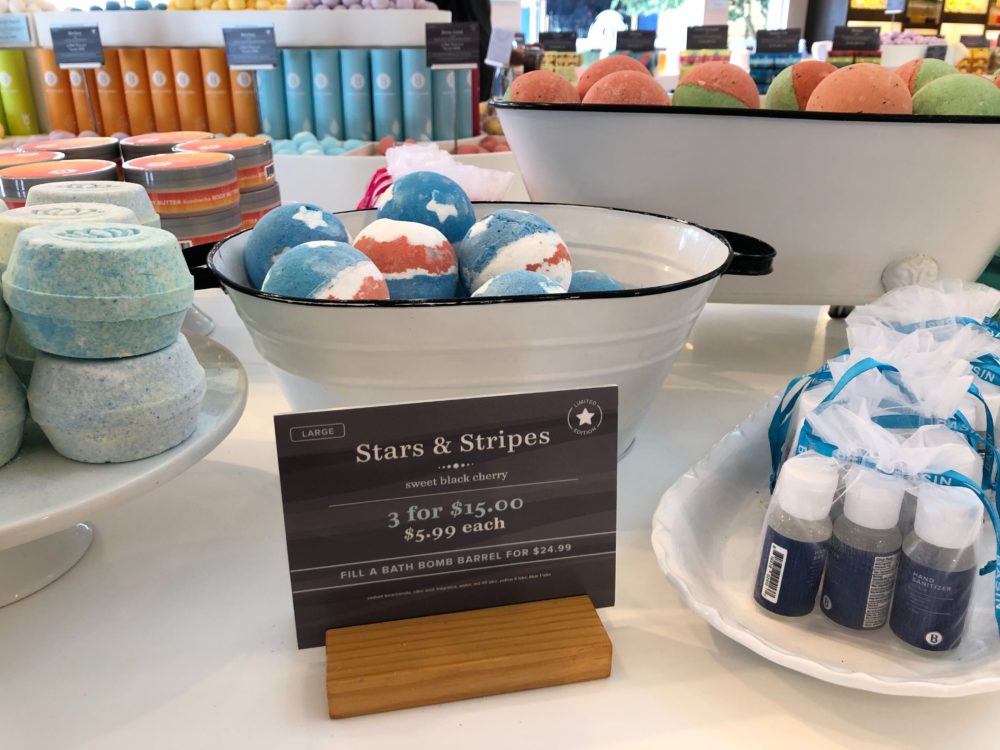 Over at Basin, a new bath bomb has arrived just in time for the Memorial Day weekend. The Stars & Stripes bath bomb is sweet black cherry-scented and turns your water red, white, and blue. They're retailing for $5.99 each, or 3 for $15.00.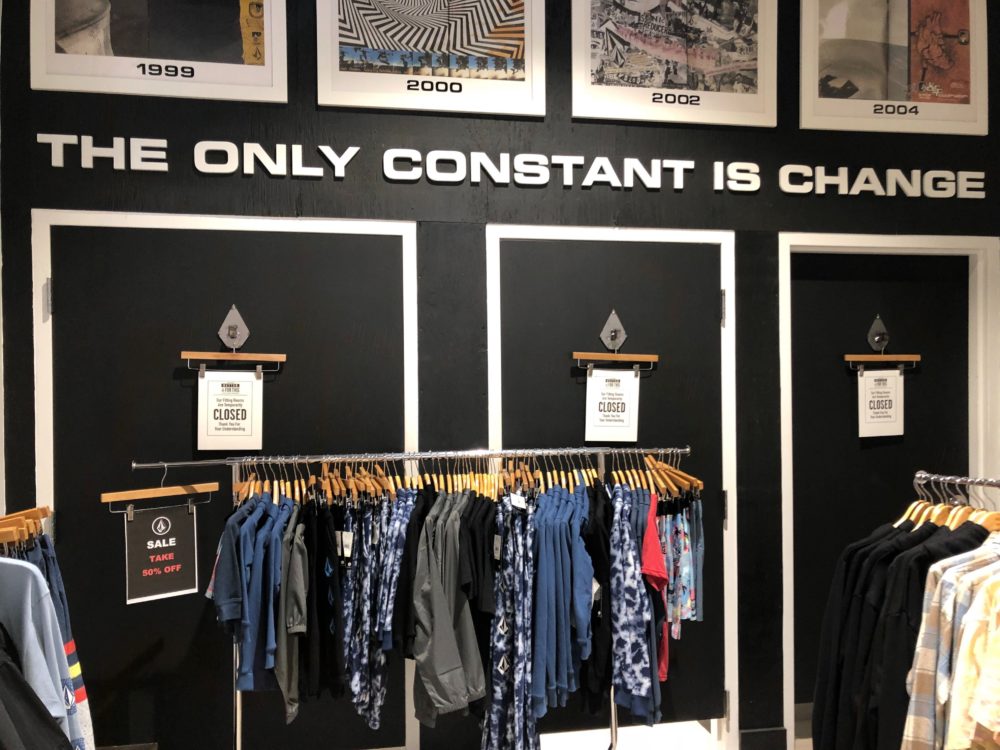 At Volcom, the store's changing rooms are closed off during Phase 1 of reopening. The area is currently being used for clearance racks.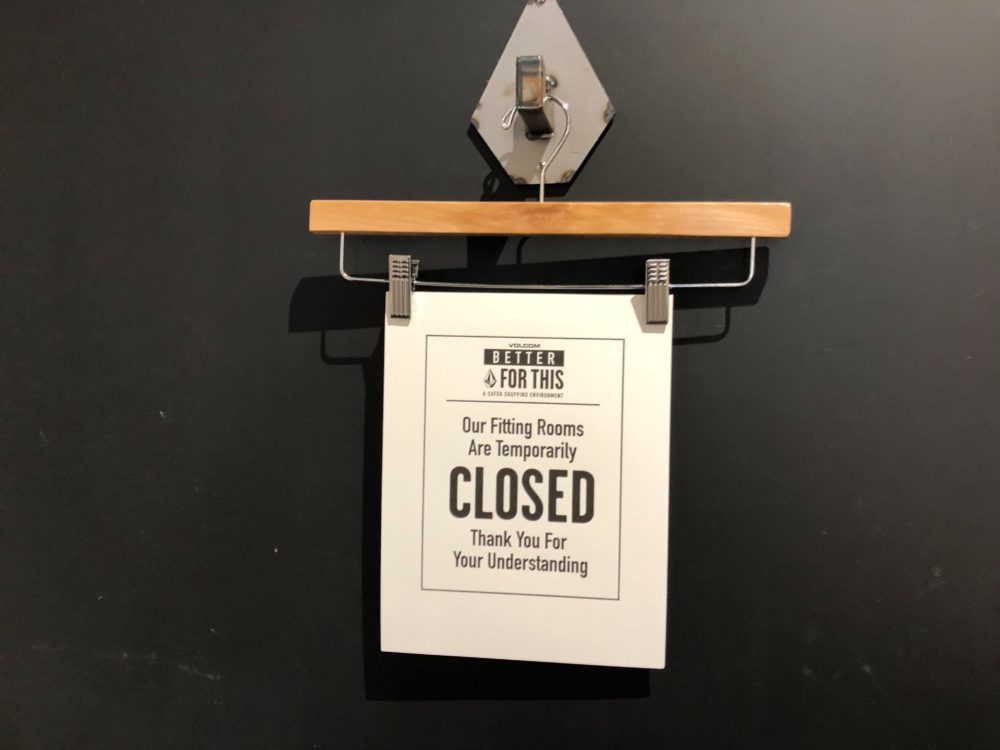 While the store doesn't yet sell masks, associates told us that guests should keep their eyes open for when they arrive, as they're currently being manufactured for sale at the location. For a full list of the initial locations at Disney Springs selling masks, you can check out our full rundown.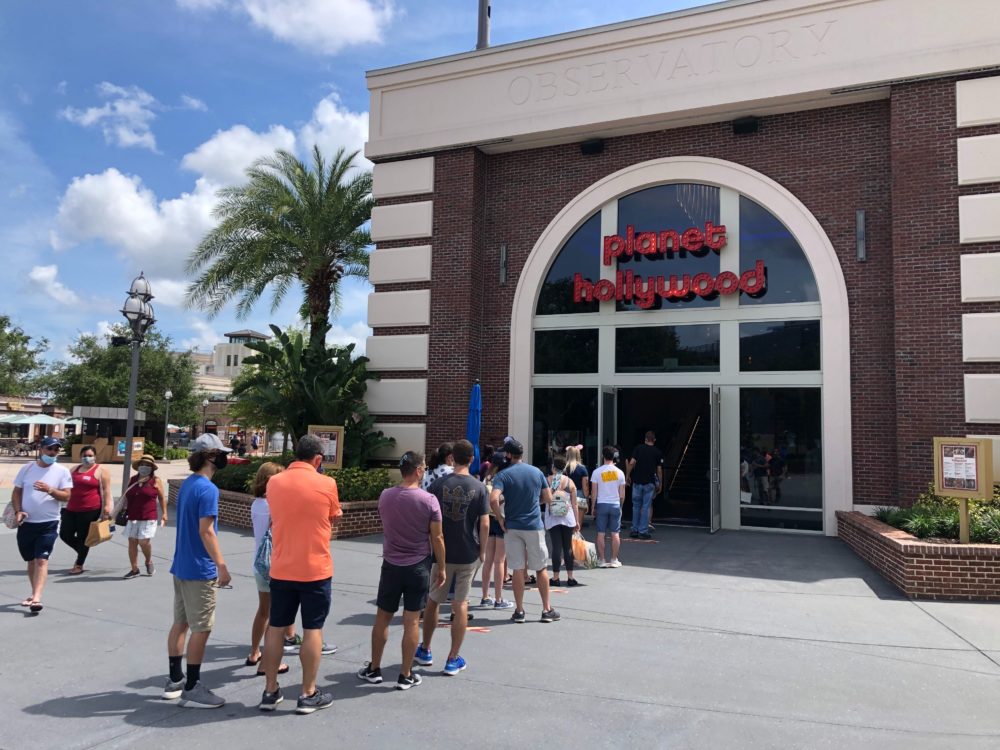 Planet Hollywood opened up for lunch for the first time today, with 11:30 am seating available both inside and on the upstairs patio. A little less than 10 minutes before opening saw guests lining up outside.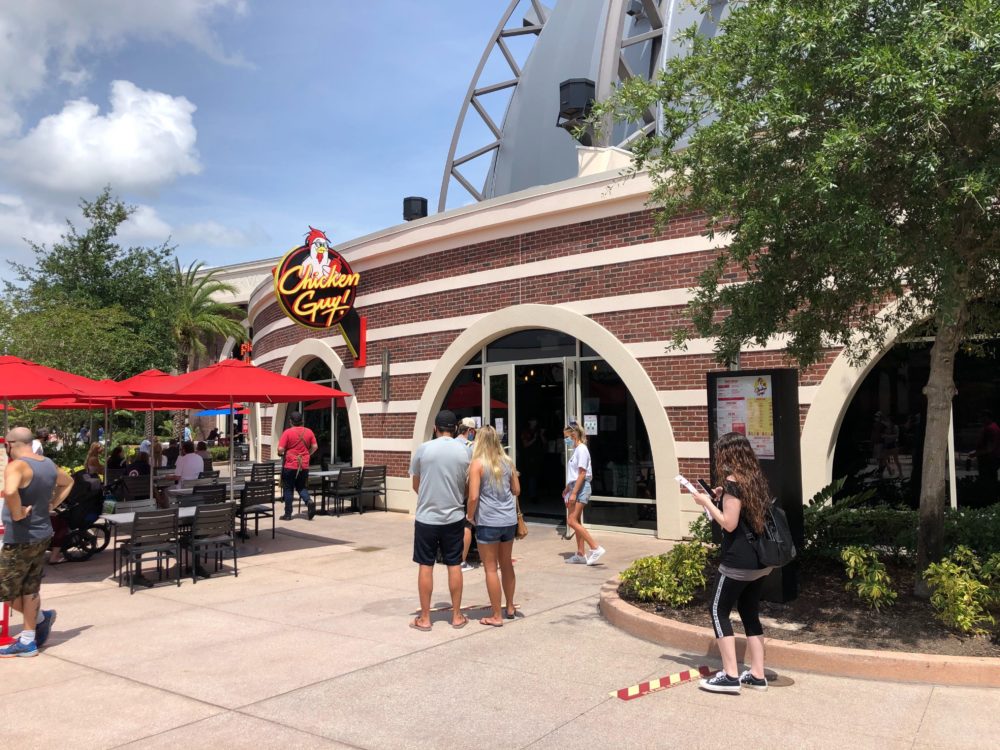 Similarly, Chicken Guy was also a popular spot for lunch, with a small queue starting to build out front.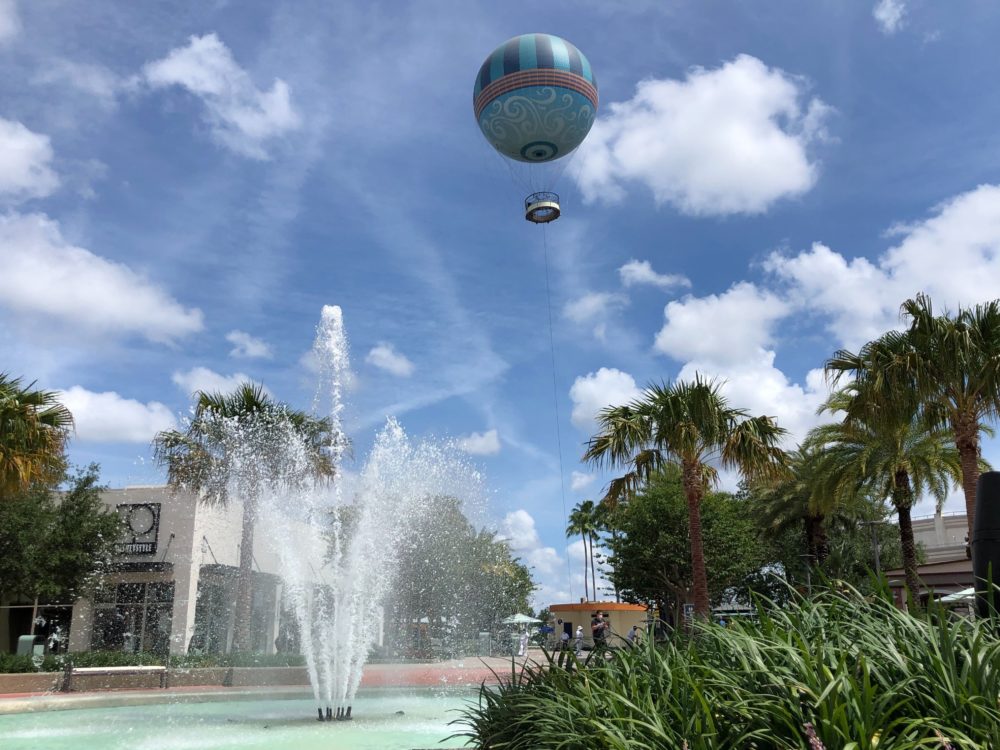 That does it for our visit to Disney Springs. Stay tuned to WDWNT for the latest in Disney parks news.