What's better than seeing Mickey balloons at the Disney Springs phased reopening? Seeing Monorails in their natural habitat, zooming across Walt Disney World Resort. The Disney Parks may be closed, but one lucky passer-by caught a glimpse of both Monorail Coral and Monorail Silver making rounds along their lines.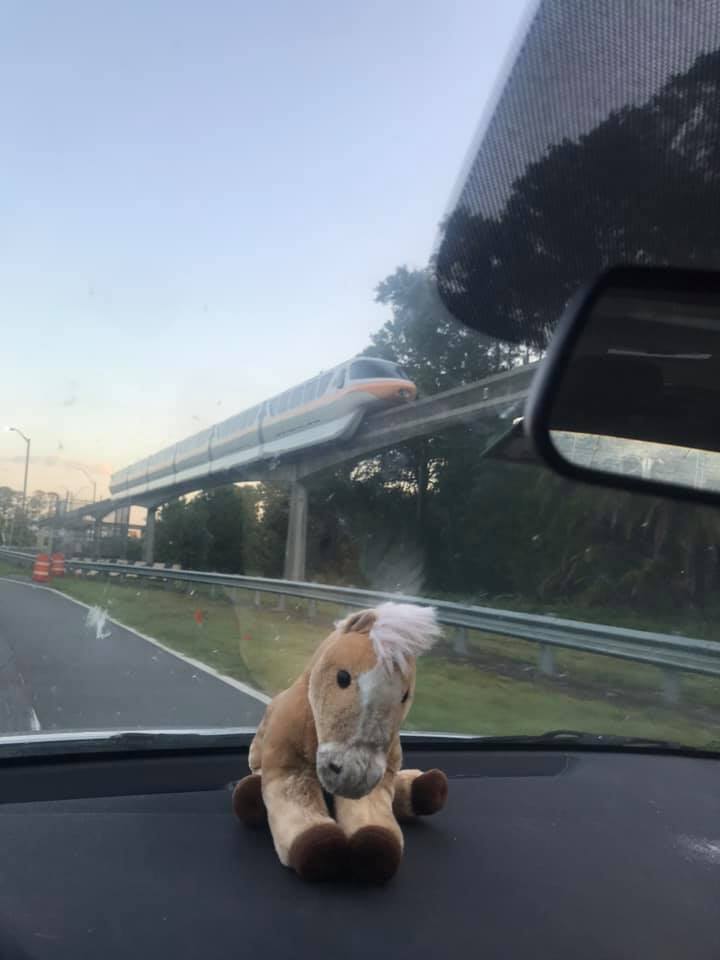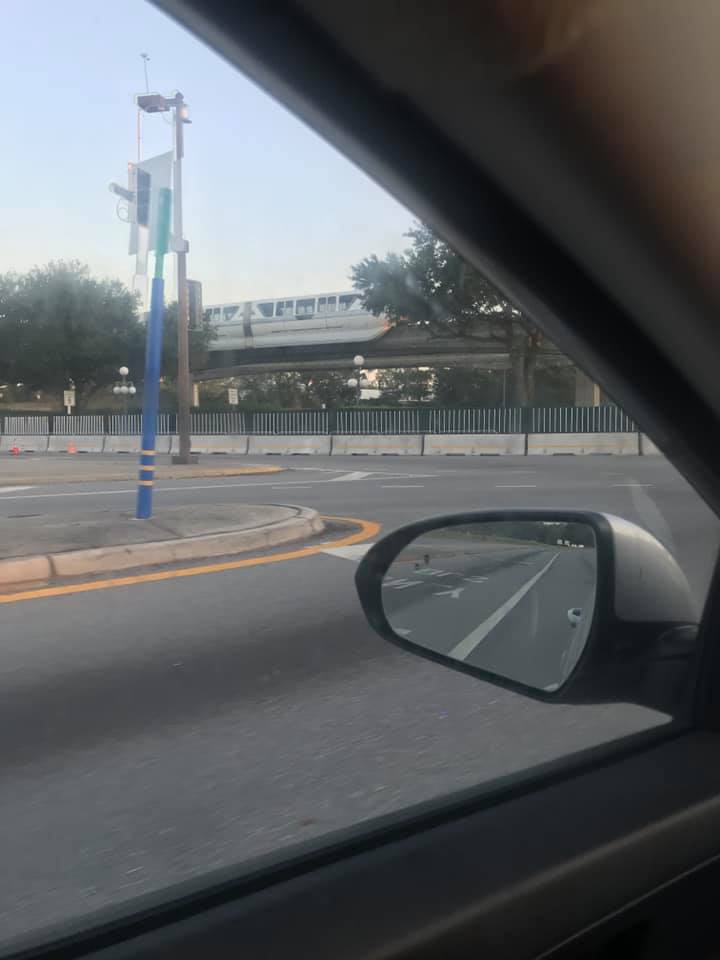 Monorails and a number of other pieces of machinery across property must be run regularly for maintenance and upkeep, and it's unconfirmed whether this may be related to preparations for an upcoming reopening. In any case, it's definitely a dose of Disney happiness for resort transportation enthusiasts, like myself. (At this point, I wouldn't mind a smelly ride on a Disney monorail… even if the doors do fly off.)
At this time, all Walt Disney World parks and resort hotels remain closed, and no reopening date has been announced or identified. Disney Springs began its phased reopening yesterday,with third-party restaurants and stores now able to abide by the new increased capacity limits. Starting on May 27, Disney-owned shops and eateries will also reopen under the new guidelines. Universal Orlando has proposed a June 5 reopening, and is waiting on approval from the state. We'll be waiting for an announcement from Disney in the coming days (or weeks) so stay tuned to be among the first to know when Walt Disney World will begin phased reopenings for its resort hotels and theme parks.
Featured Image: Girl Meets Disney World via Facebook