Yesterday was a big day at Disney Springs with the remaining Disney owned locations reopening all at once! Some locations opened early, some used the virtual queue system, but all had a lowered maximum capacity and social distancing markers in place.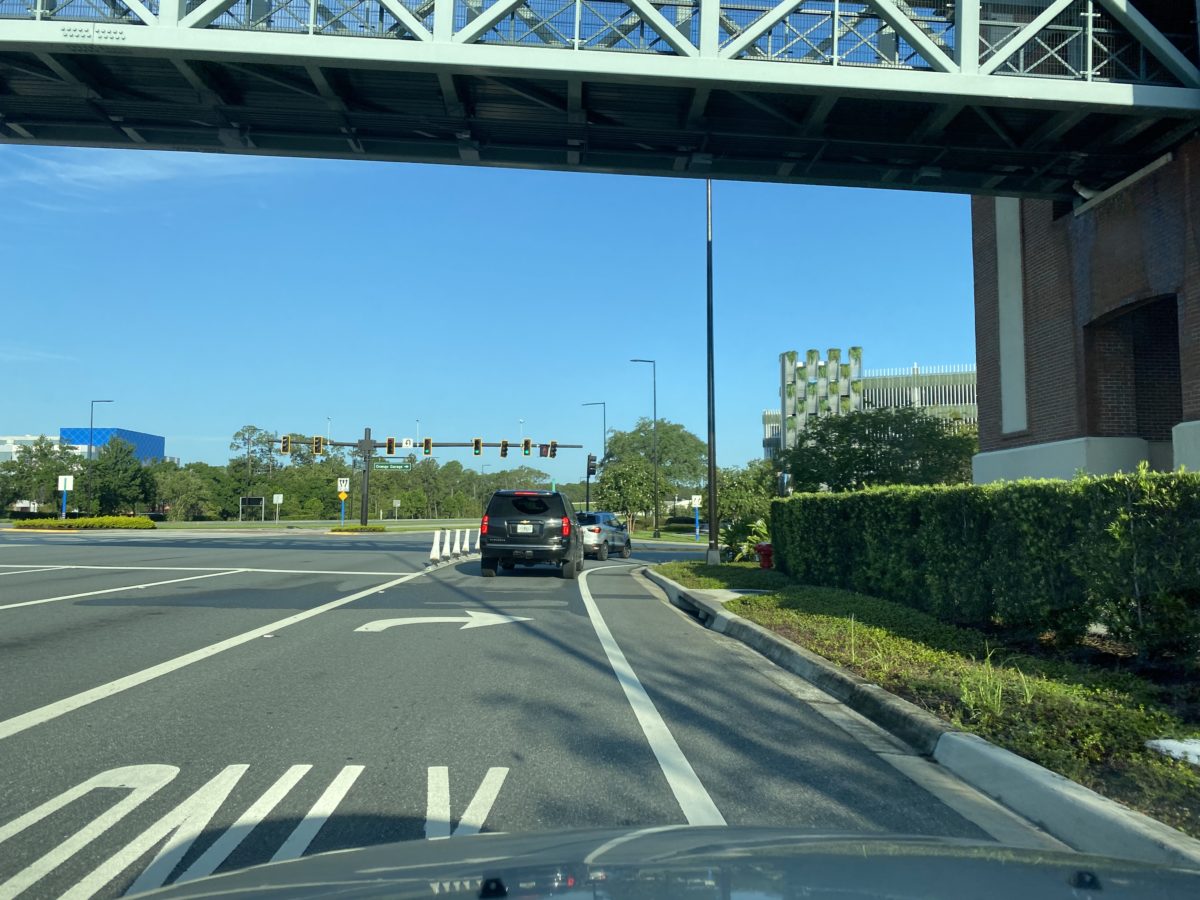 This morning there was a short line to enter the Orange Garage, but it moved quickly and was only comprised of three cars.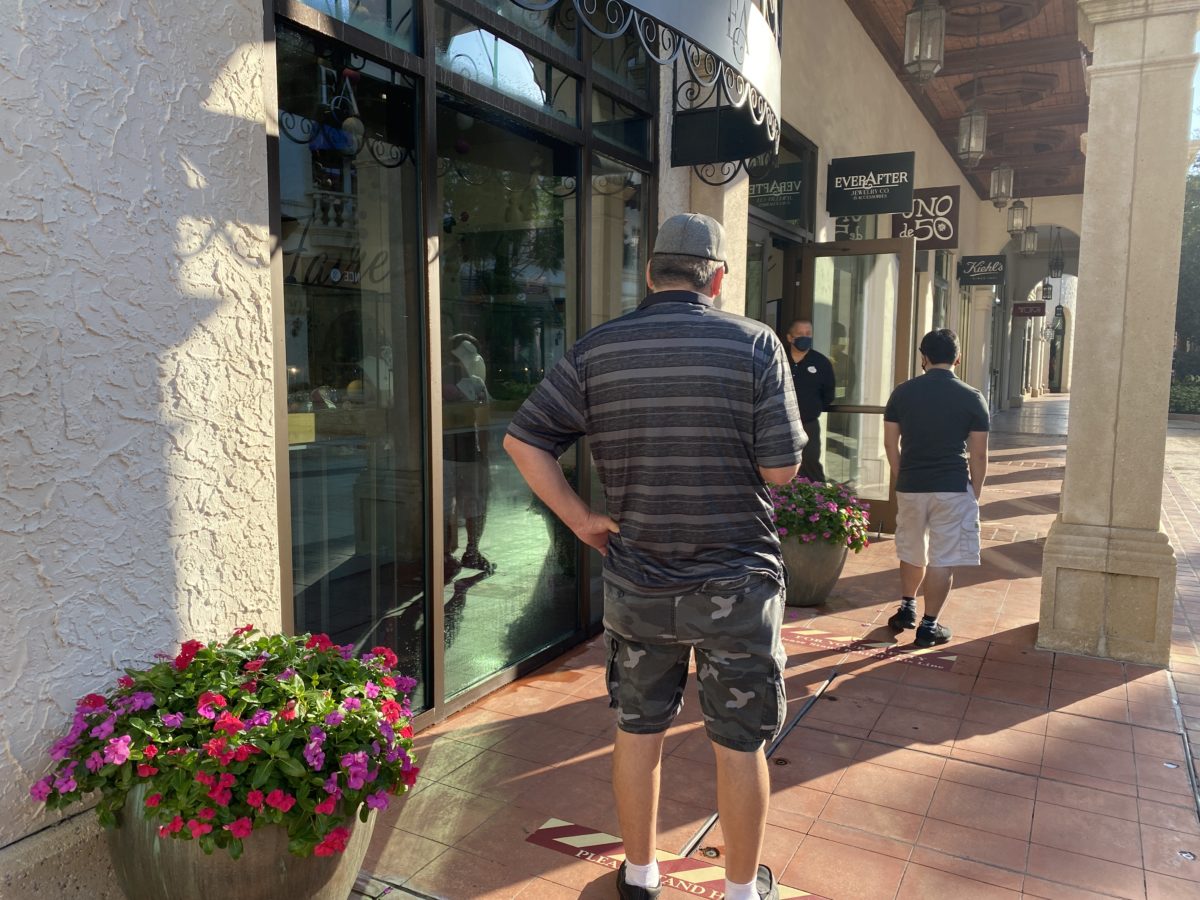 Once inside the Springs, we noticed this line forming outside of Ever After Jewelry Co & Accessories. Being a small shop there is a limit of eight guests inside at a time, but in order to avoid a line forming, they had opened two hours ahead of their posted time, which is 10 am.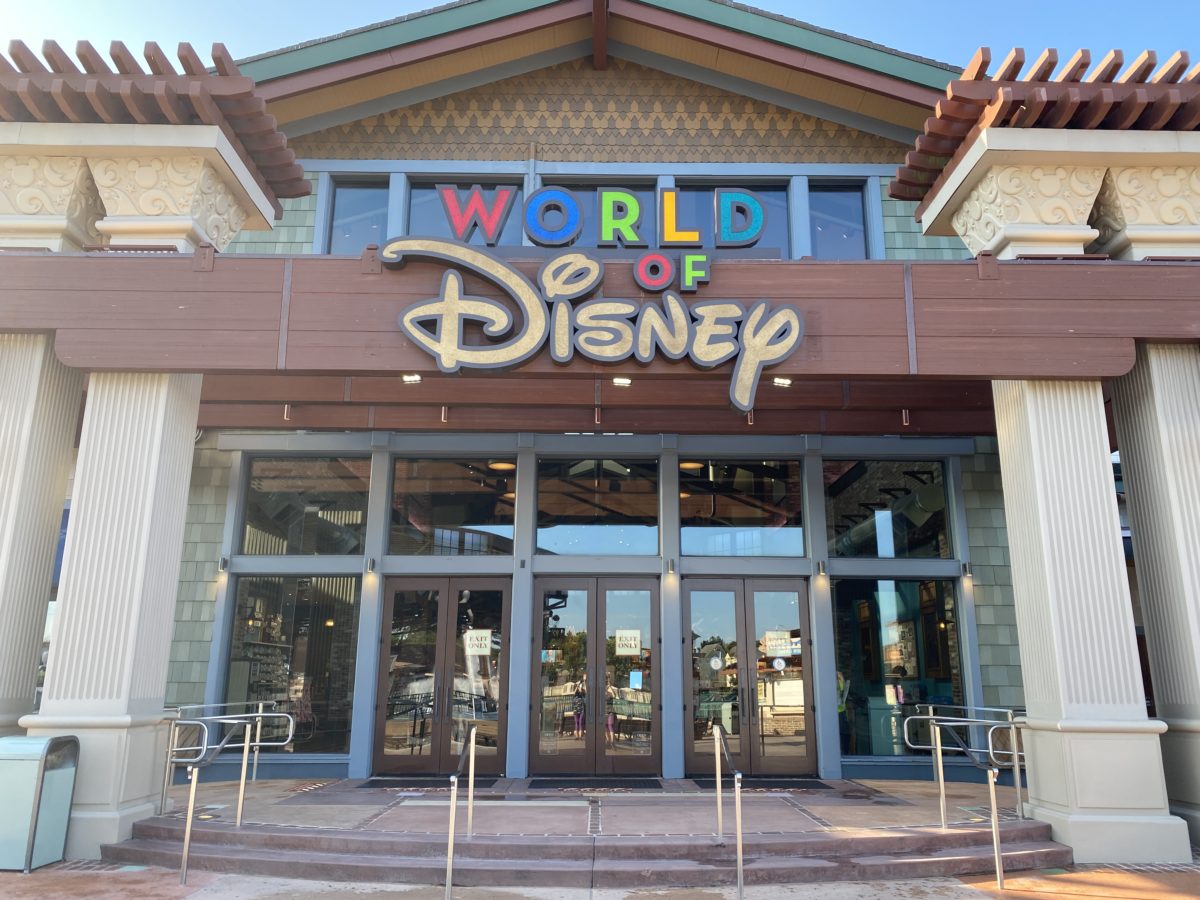 None of the other shops, including World of Disney, opened early or used a virtual queue prior to opening at 10 am. We didn't even see Cast Members through the windows in some of the stores. It seems Disney is trying to return to the posted opening times across the board.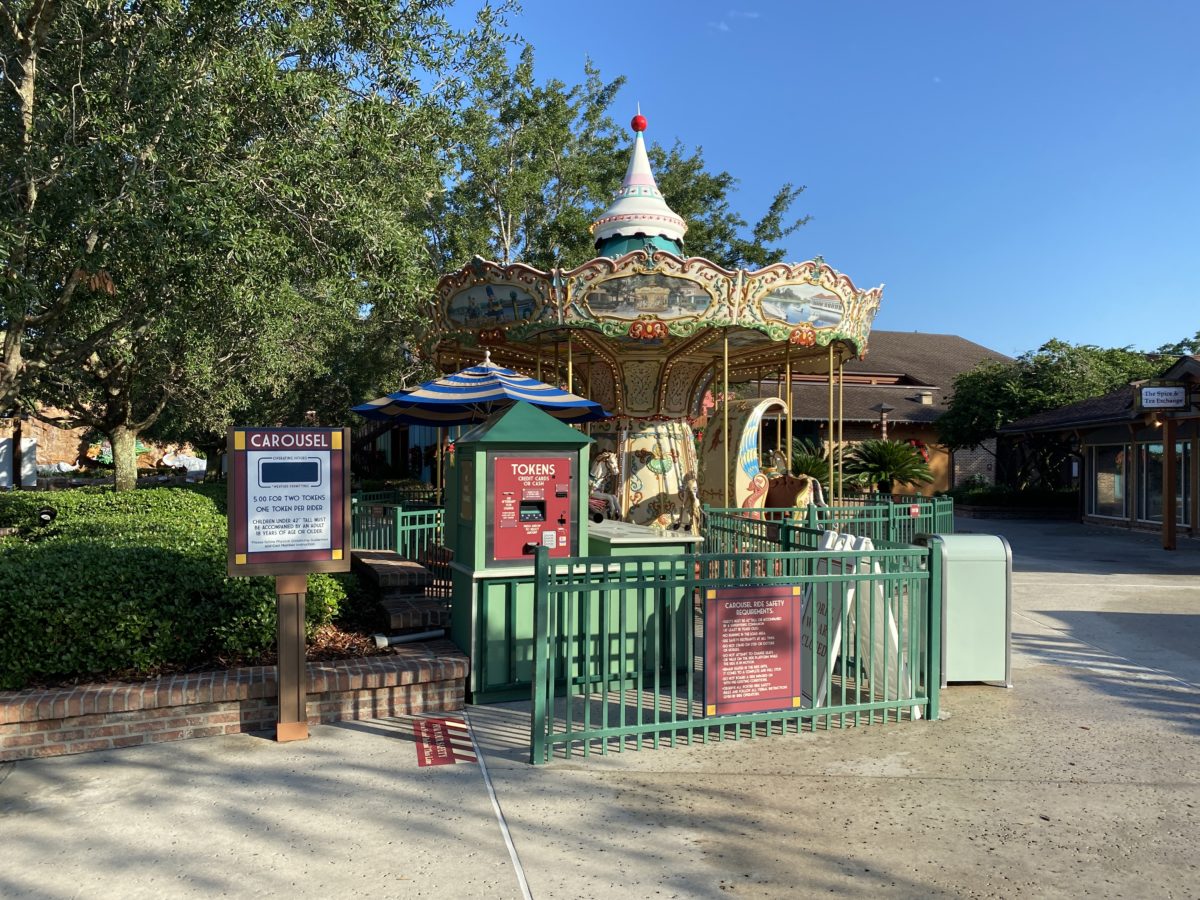 While taking in the sights waiting for shops to open, we were treated to a sight we have not seen in some time- the carousel was running! It was being tested for it's reopening later today.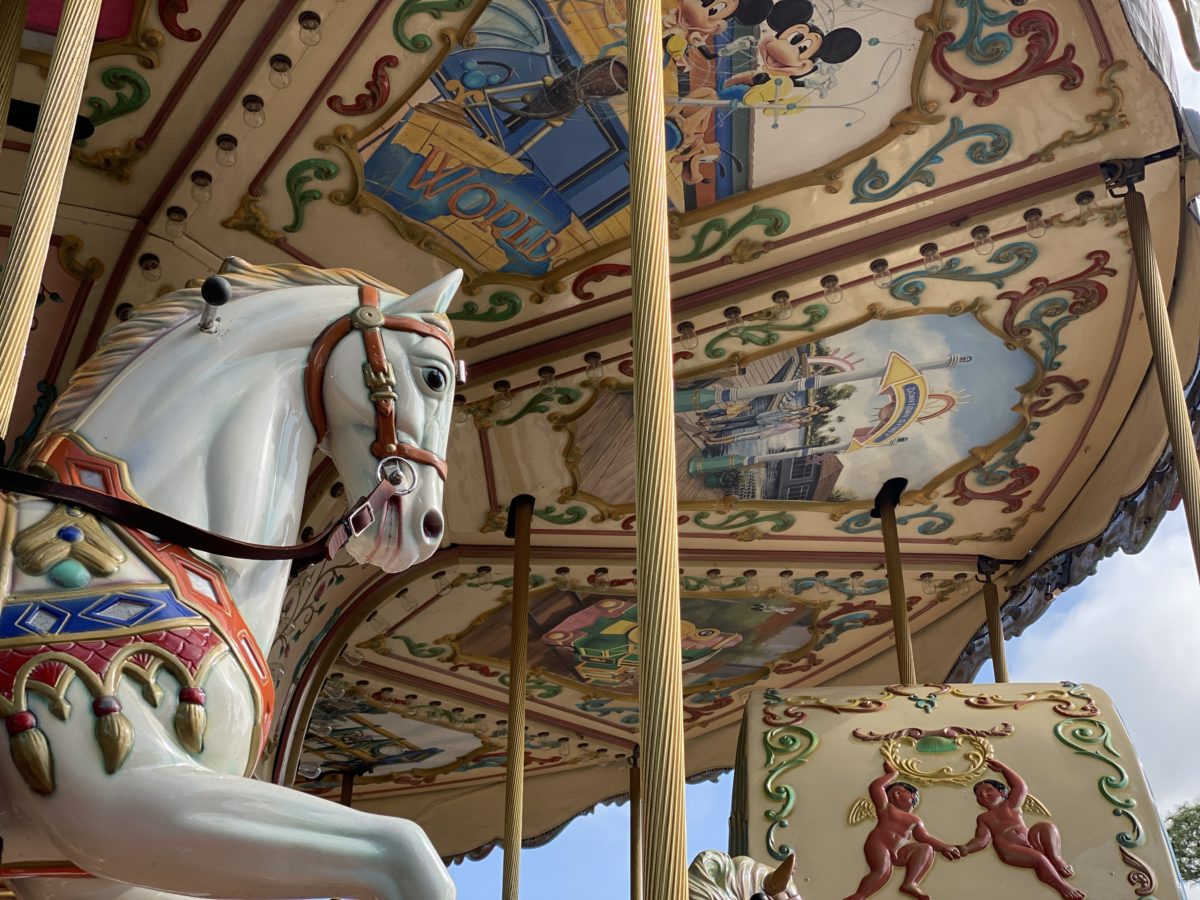 While it's no Prince Charming's Royal Carousel, we find it fitting that the first attraction to return to operation is this classic ride.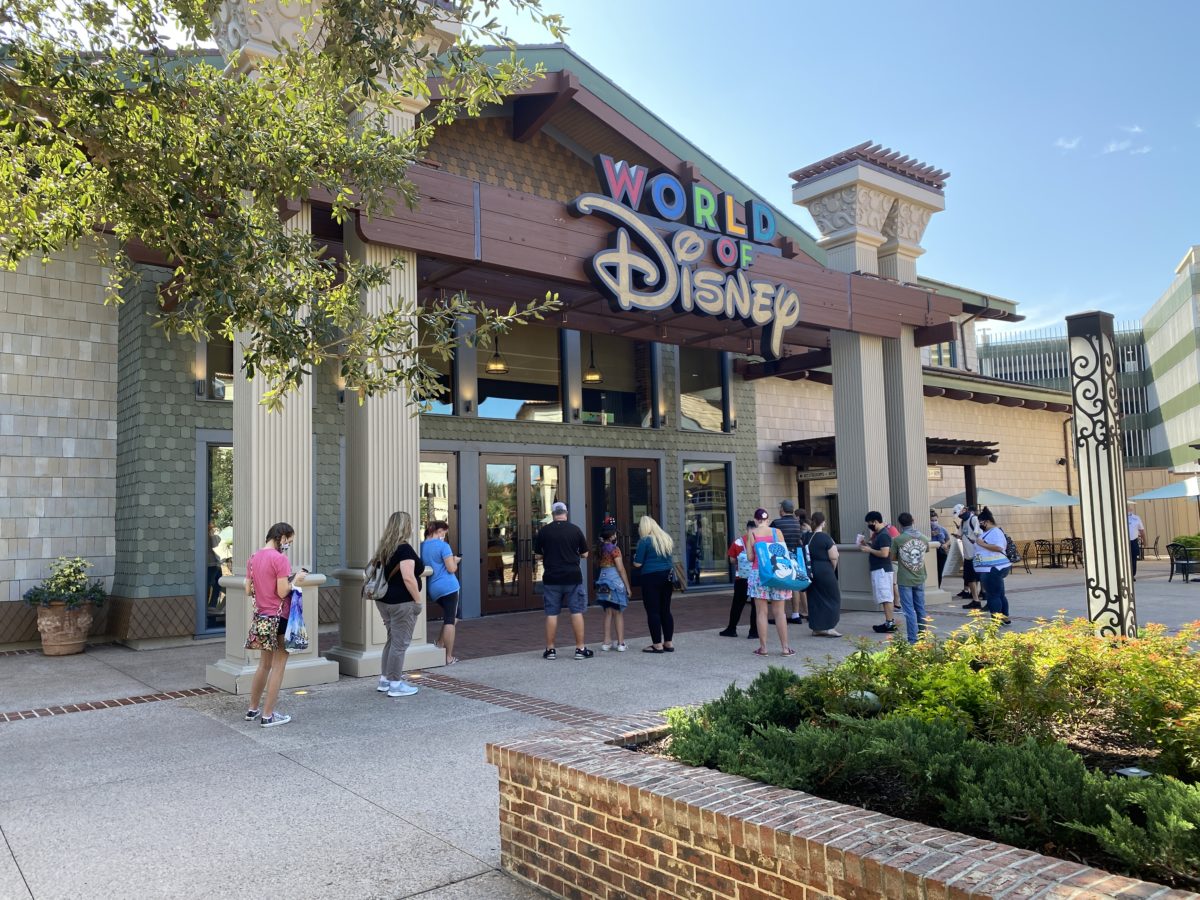 Back at World of Disney, with no virtual queue in place and the line markers removed, people formed a thin line across the front of the entrance. Doors were opened at 9:55 am.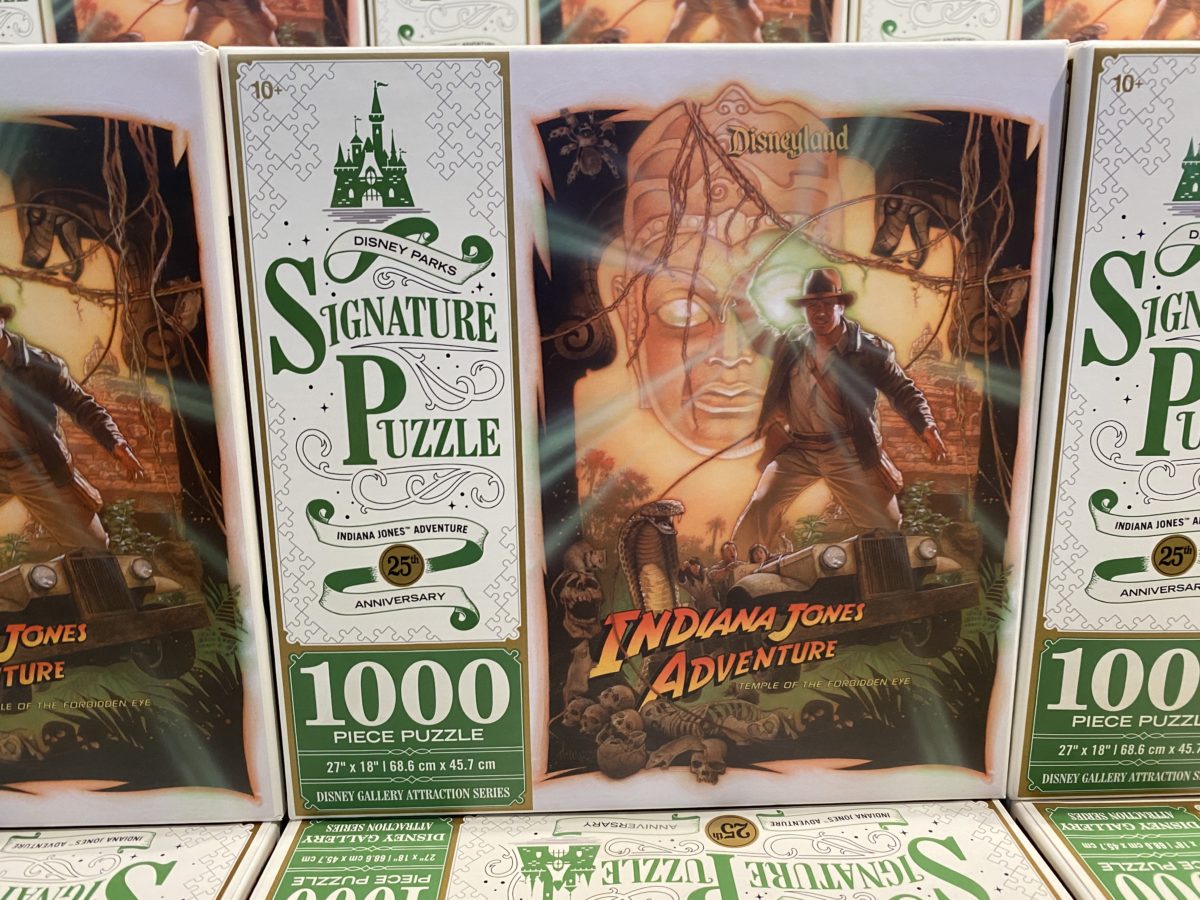 Inside we found this fun Disney Parks Signature Puzzle featuring "Indiana Jones Adventure" artwork. For more pictures and details, see our full article here.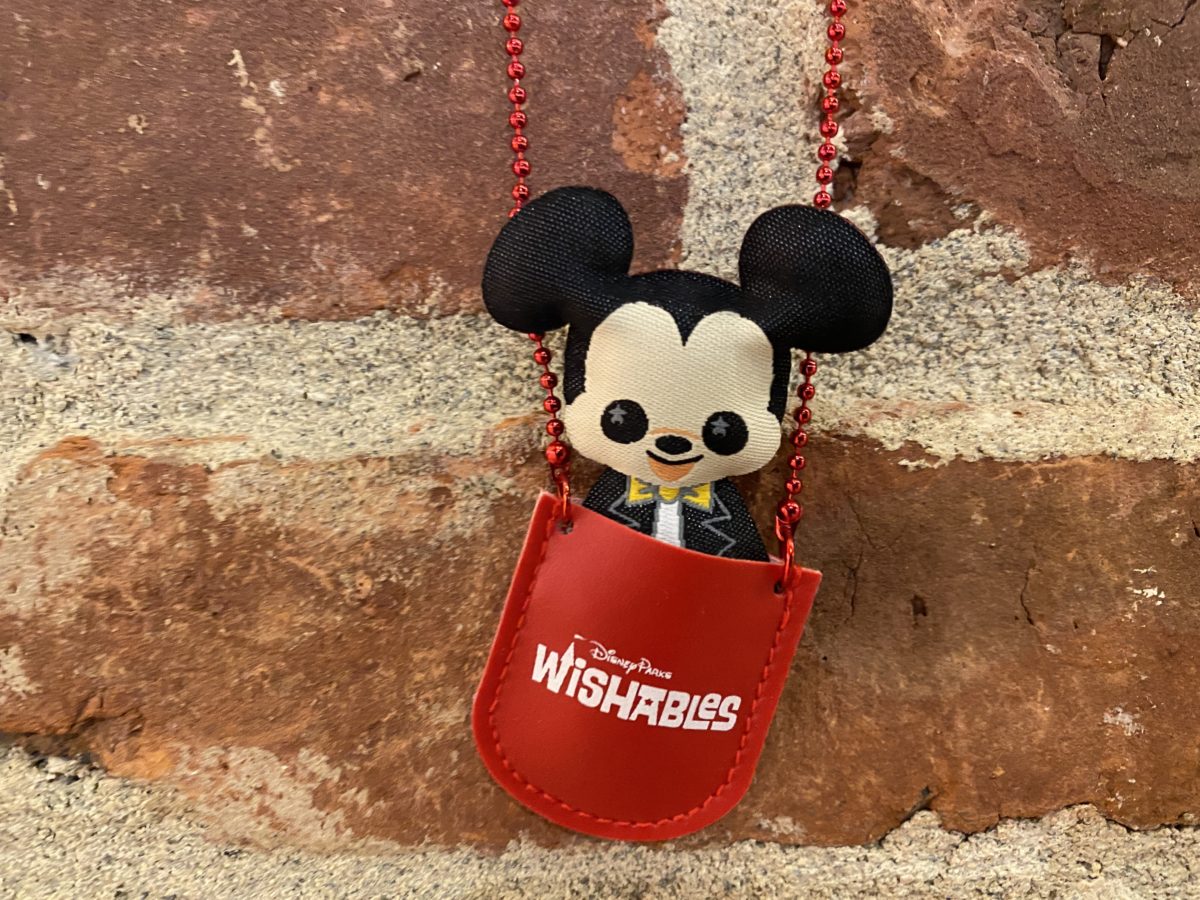 We also found this adorable mini Wishables necklace. They only had Mickey Mouse but we hope they come out with other characters as well!
After that, we took a closer look at some of the art in the Art of Disney. There's certainly something for everyone here!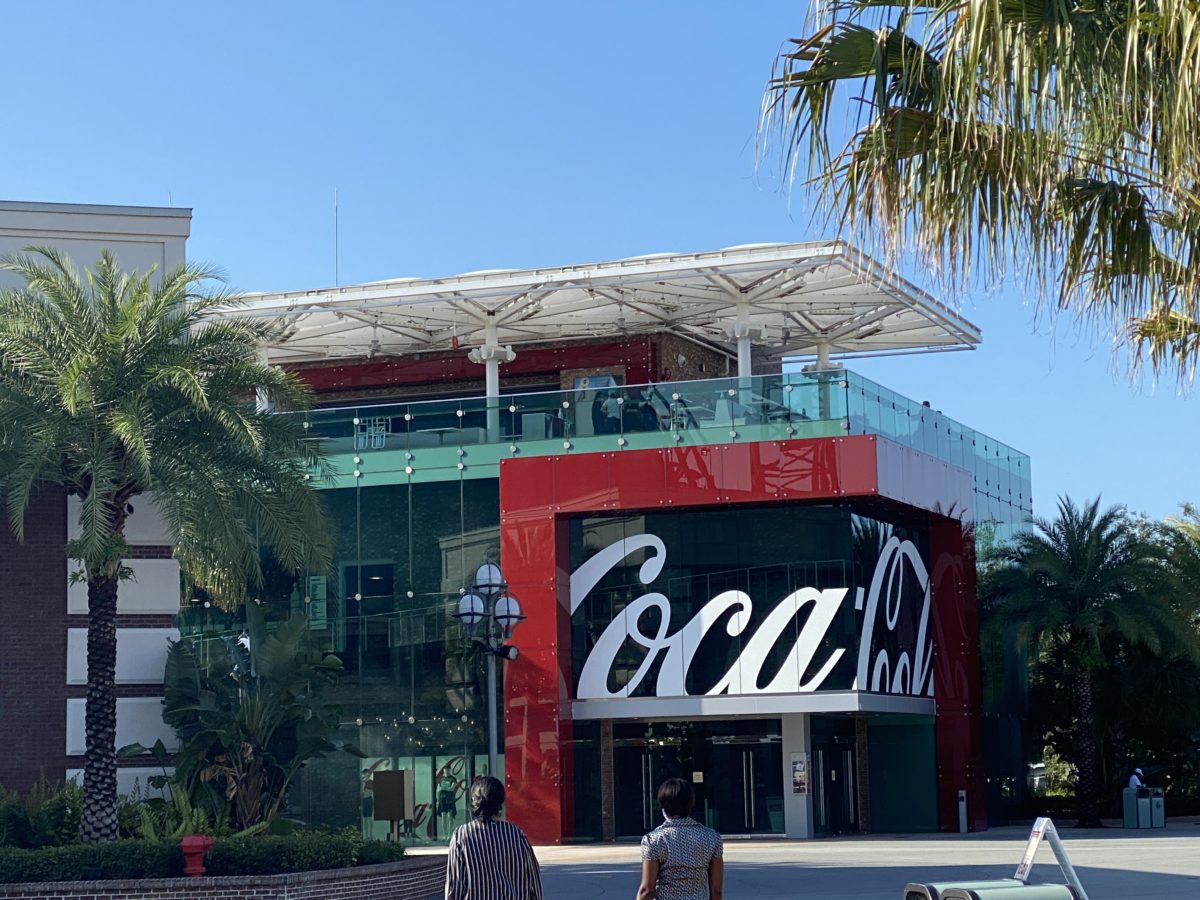 Next, we went to check up on some of the closed locations and those still under construction. The Coca-Cola Store Rooftop Beverage Bar has been cleaned recently, judging by all the power washing sounds, and this morning had Cast Members on the deck.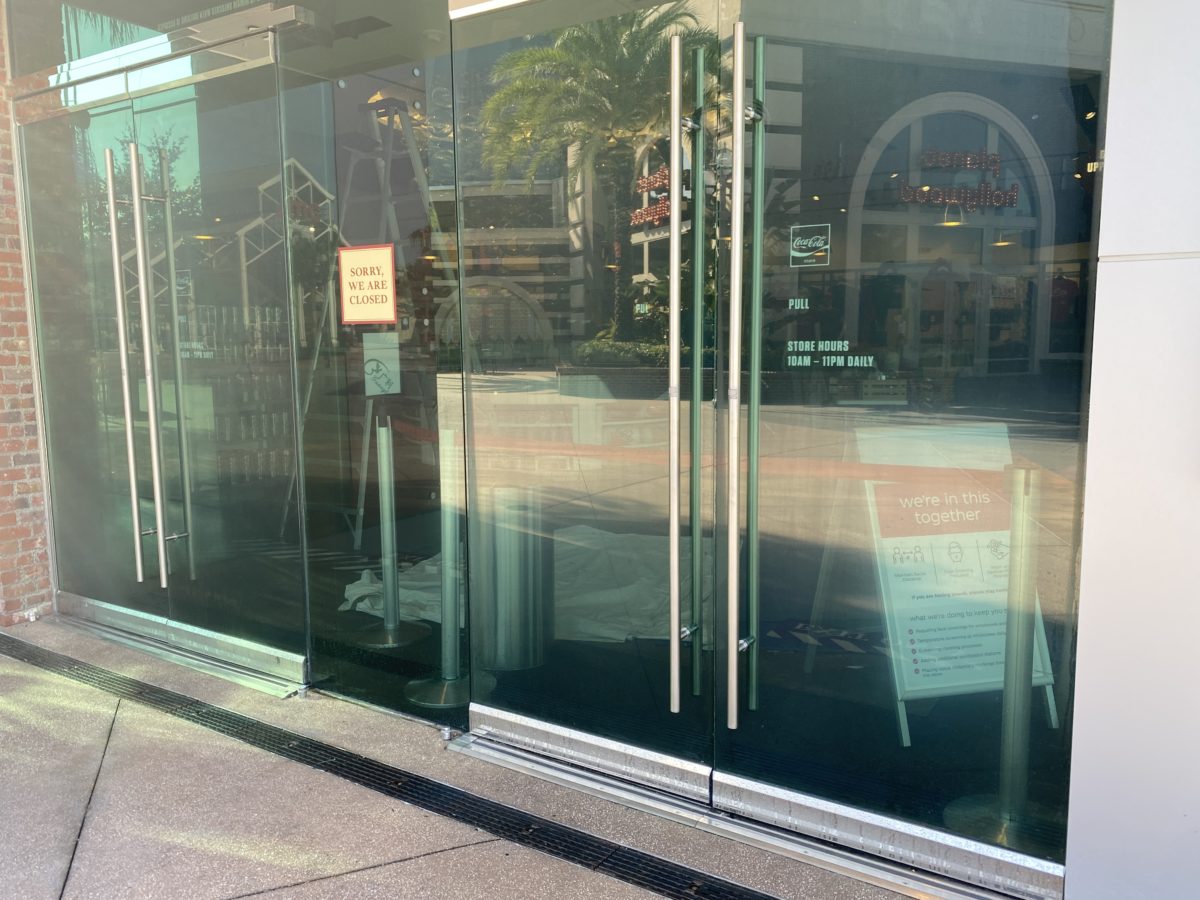 Downstairs in the closed store, a sign was visibly ready to be put out saying, "we're in this together."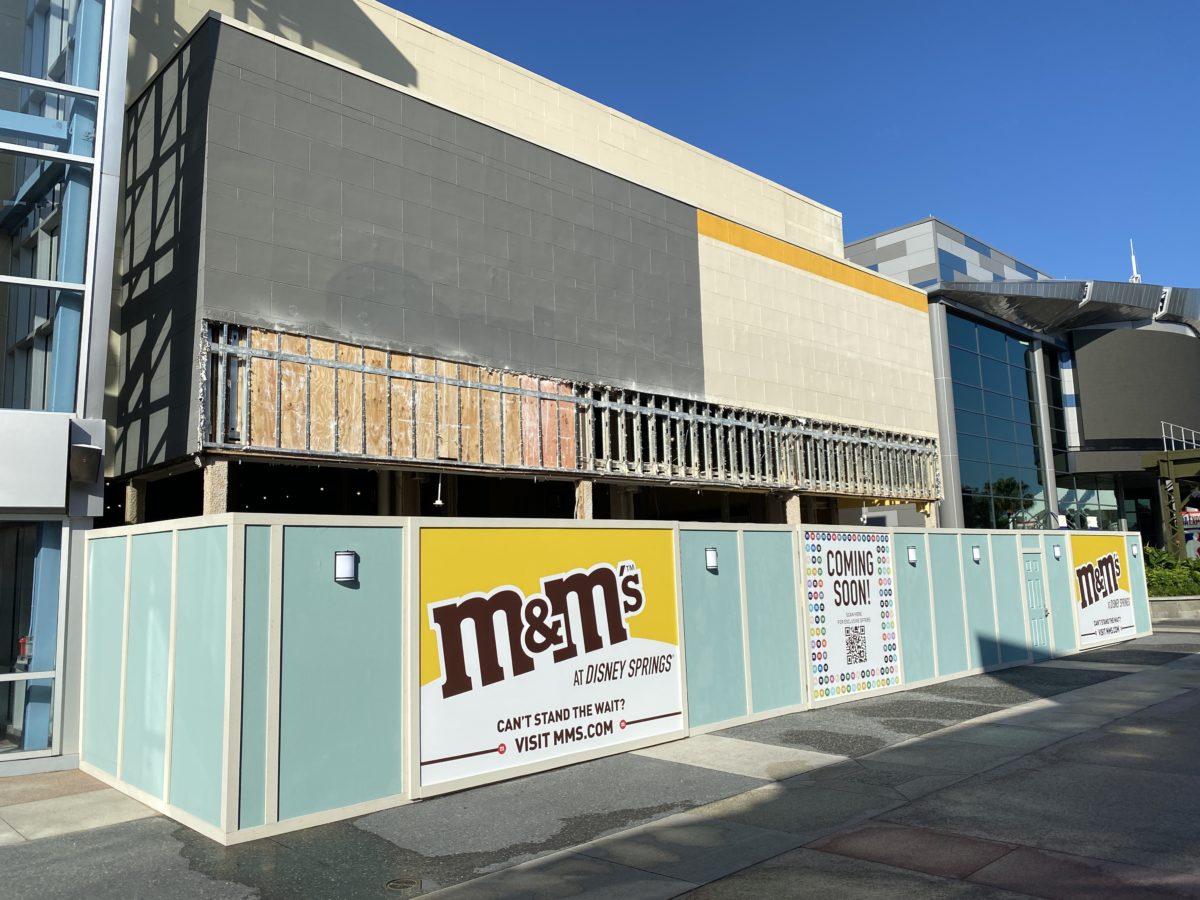 The future location of M&M's had even more work done to the facade overnight. Even more of it has been torn away, revealing the metal studs underneath.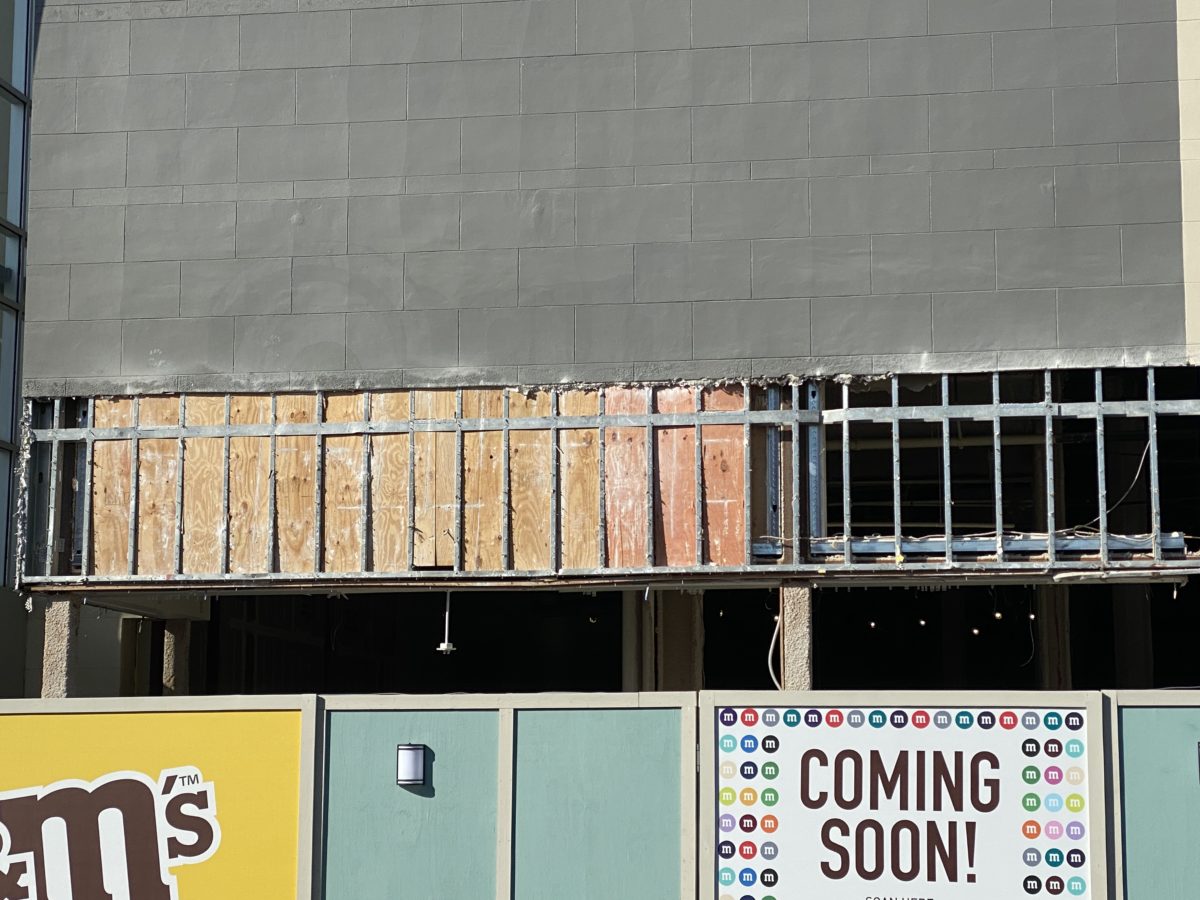 Wiring can be seen through the studs, and plumbing can be seen in the exposed ceiling area inside.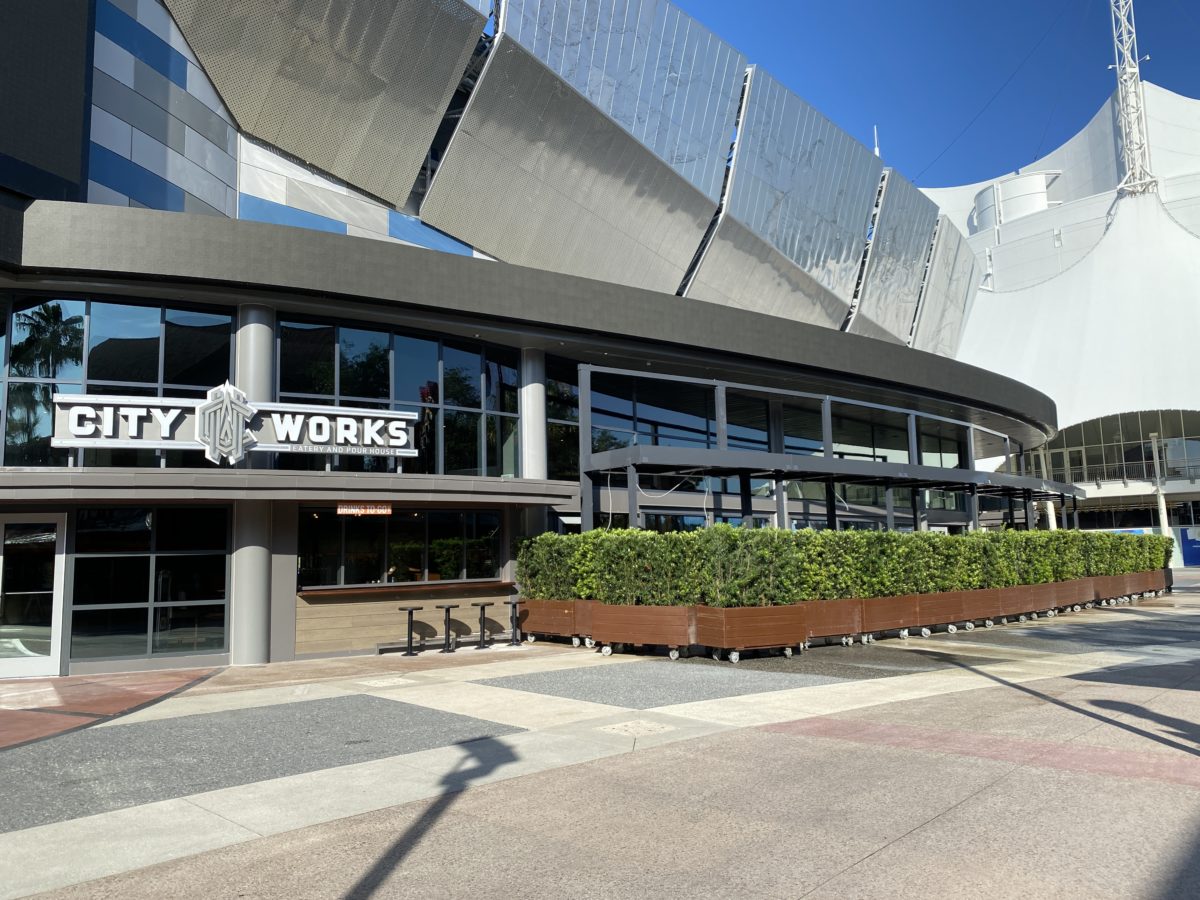 Over at City Works where the cement work was completed two days ago, the shade awning is now the focus of construction. Horizontal beams were installed connecting the uprights sticking up above the roof.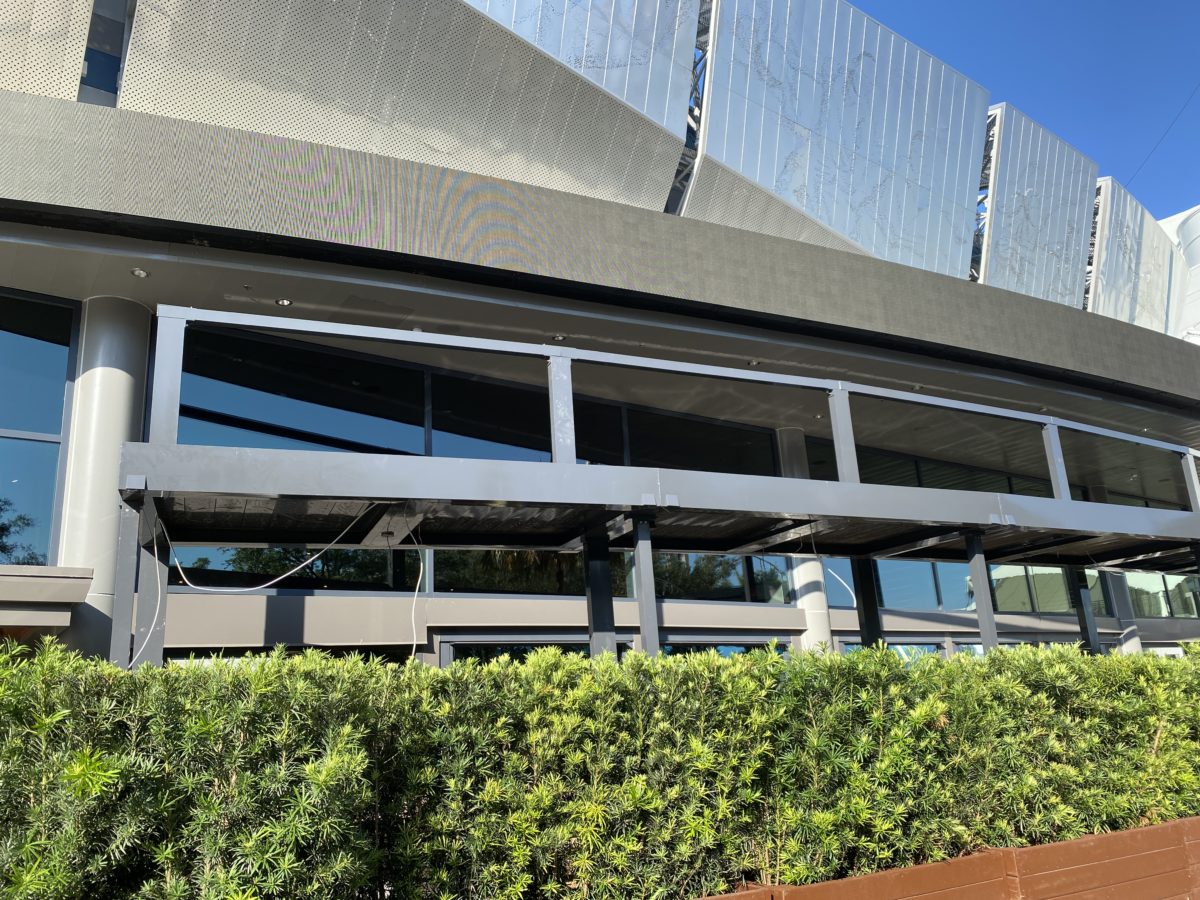 The wiring in the awning itself seems largely untouched since yesterday.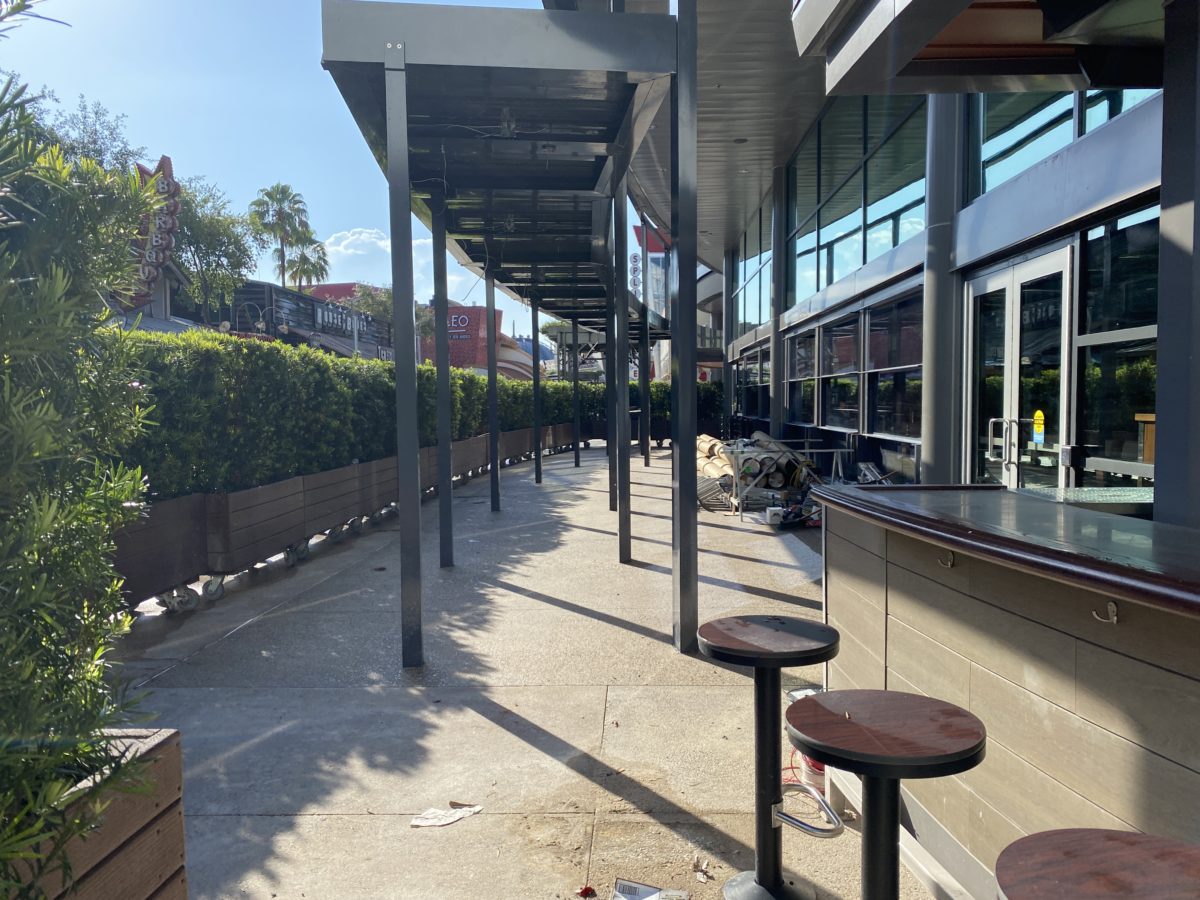 At the end of the shrubbery wall, a planter was left pushed aside, so we had an unobstructed view of the construction zone. Supplies have been brought in for the next phase of work.
Over at the former location of the West Side Joffrey's Handcrafted Smoothies, it looks like whatever work needed to be done under the cement has been completed and rebar has been installed in preparation for fresh cement to be poured.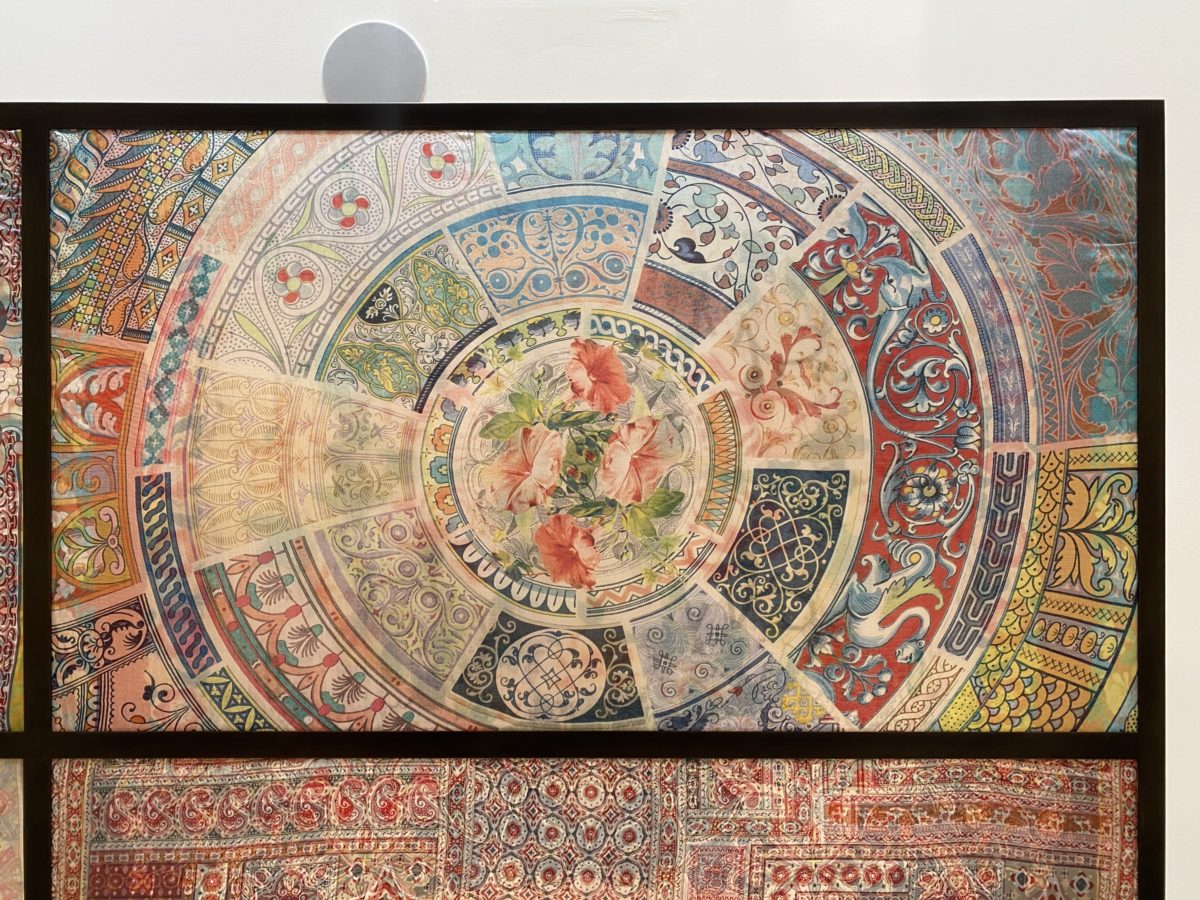 Here is today's edition of the "Look Up" series. It took us a while to find this one, we're surprised how long we've gone without following our own suggestion! Do you know where to find this one? Let us know in the comments!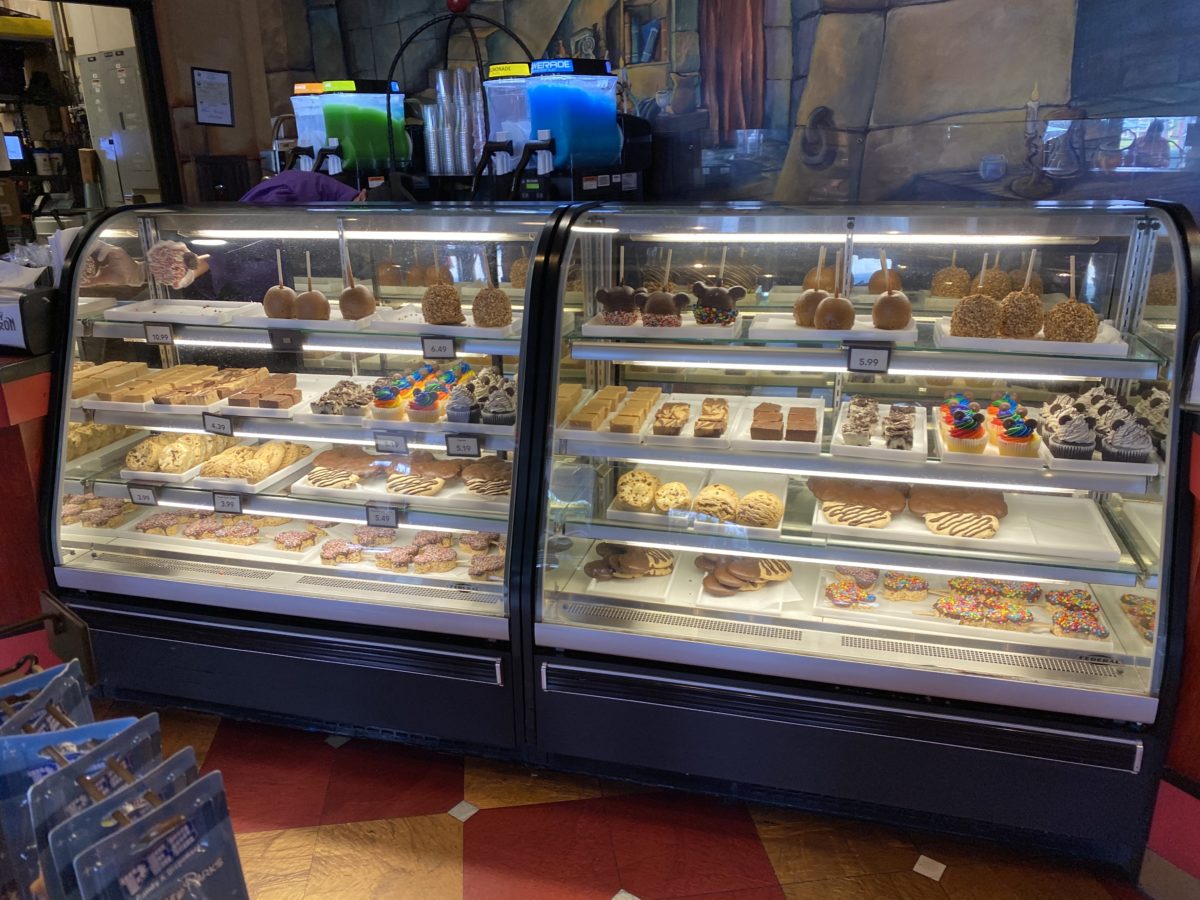 Over at the Candy Cauldron, the cold case has been stocked a bit more fully since yesterday, where only one side housed fresh treats.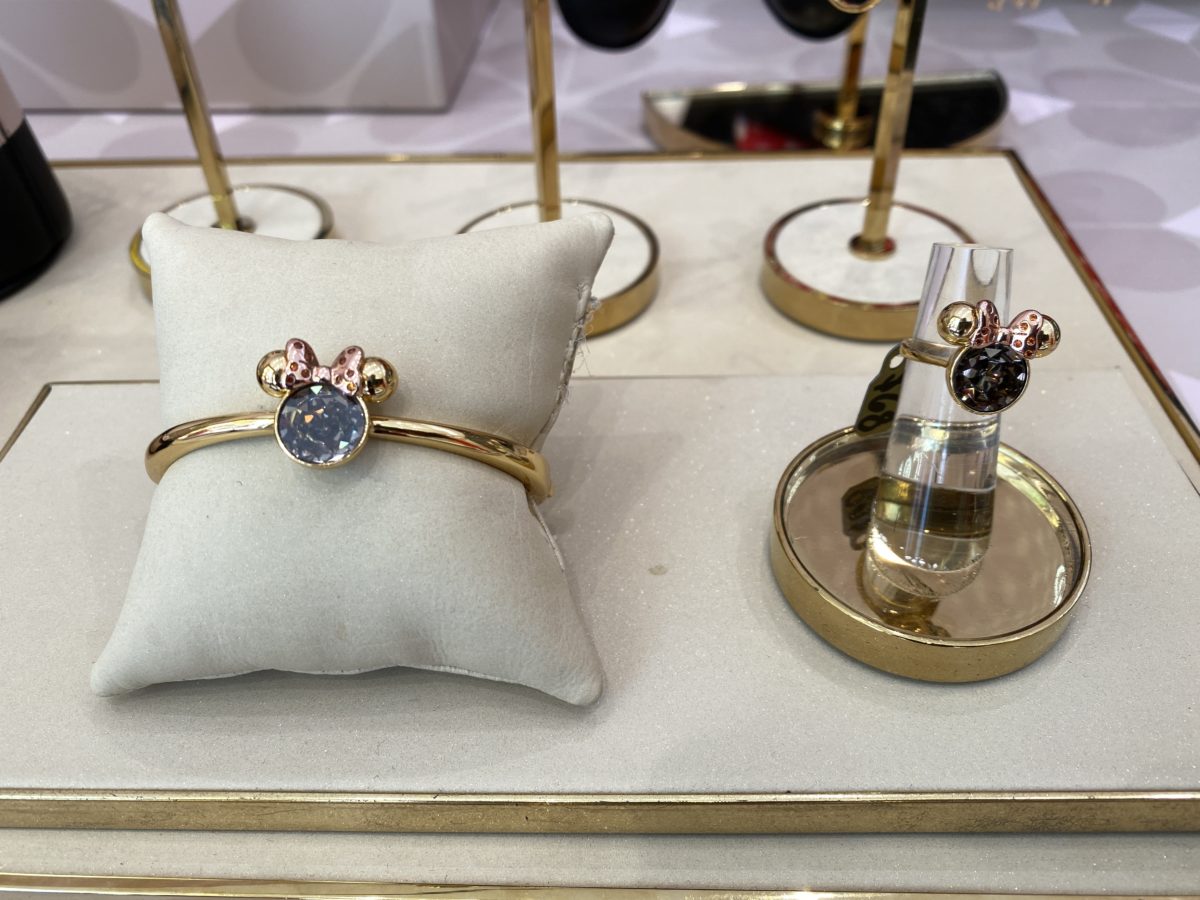 We spotted this fun Minnie Mouse jewelry at Kate Spade. These dark stones were quite striking.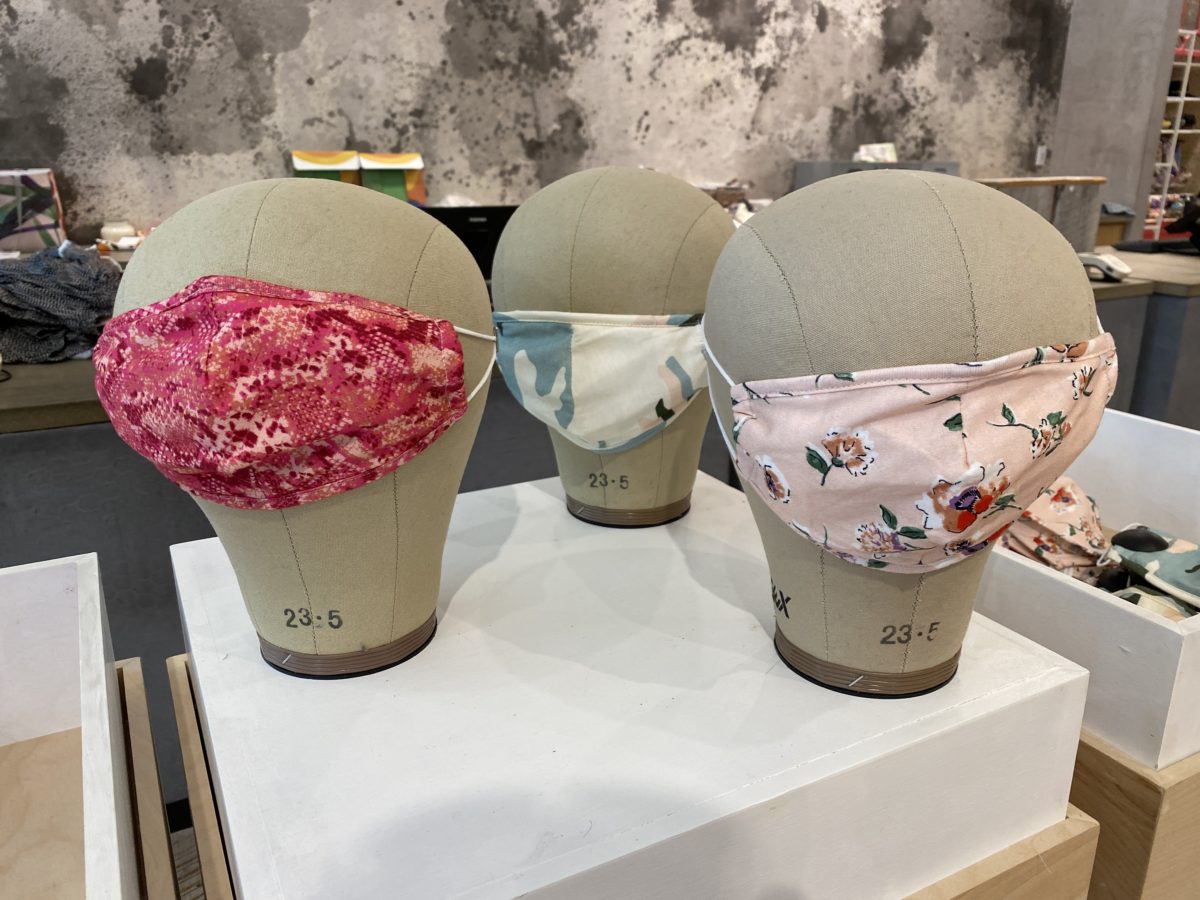 We had a couple of new mask suppliers pop up today. Anthropologie is now carrying masks for $8. We've compiled a list of all the mask suppliers in Disney Springs, you can check out the full article here.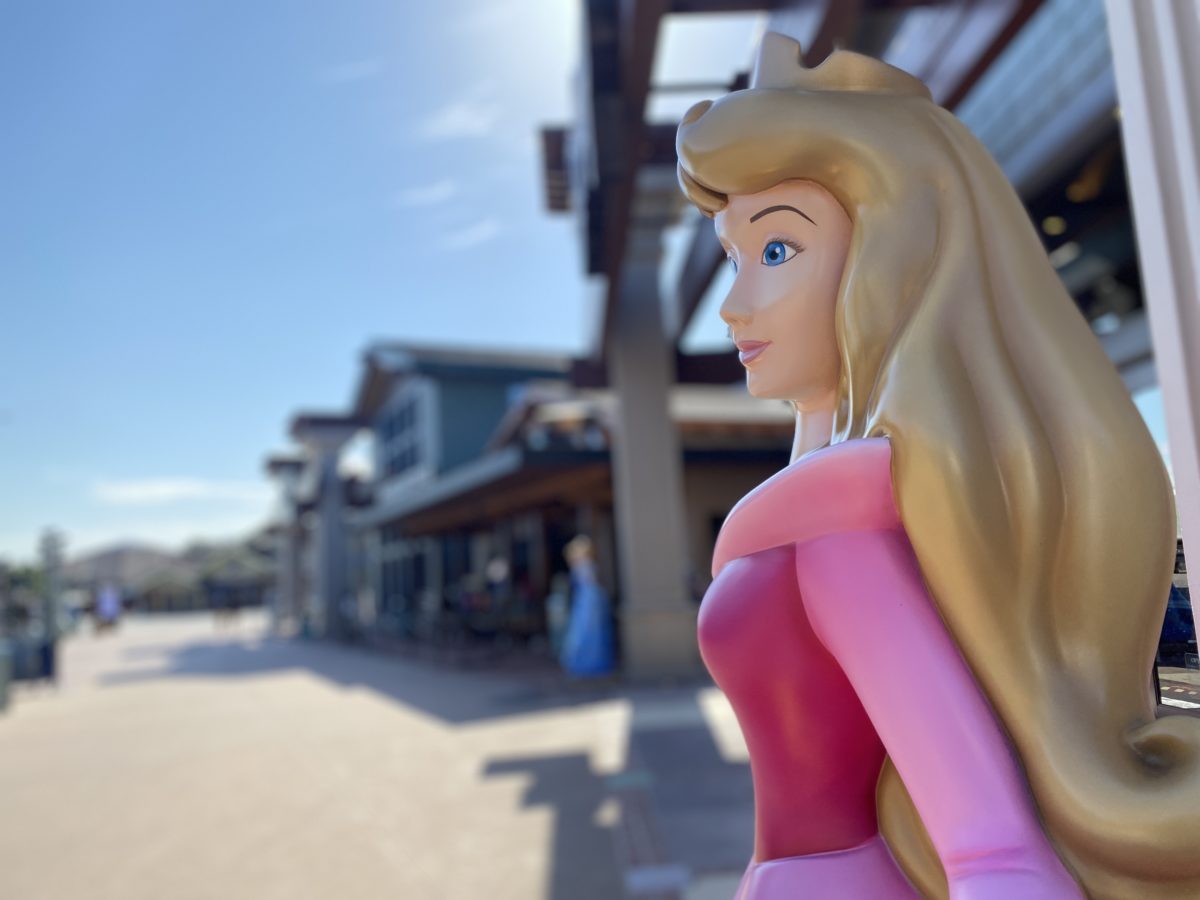 We had a lovely day at the Springs, we hope you enjoyed coming along with us!